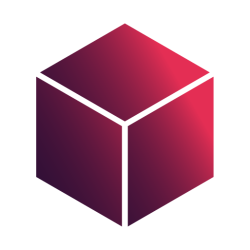 Latest posts by Subscriboxer Team
(see all)
SinglesSwag is a monthly subscription box made for single women. It contains full sized fun items including organic beauty products, trendy accessories, tasty snacks and other surprises. It seems like they include items that are meant to empower and inspire their subscribers.
Even though I'm not single, I really liked the idea of a box that celebrates single women. The SinglesSwag website says that they don't subscribe to any societal or cultural expectations on women and that made me want to subscribe to them!
I love the idea of a subscription box with an empowering message and I thought that this one is a great gift to give yourself especially if you are single. Why wait for a significant other to give you presents?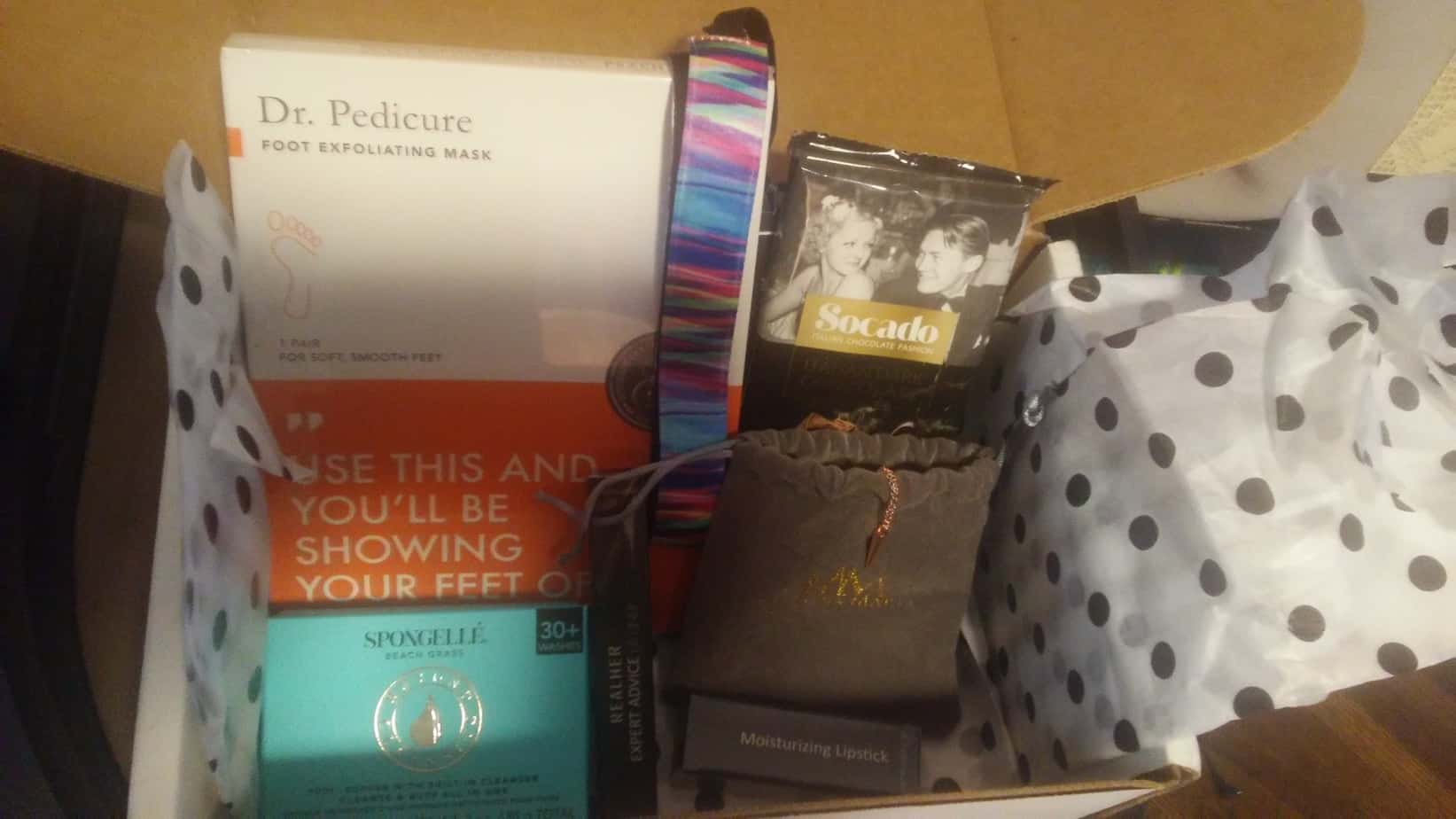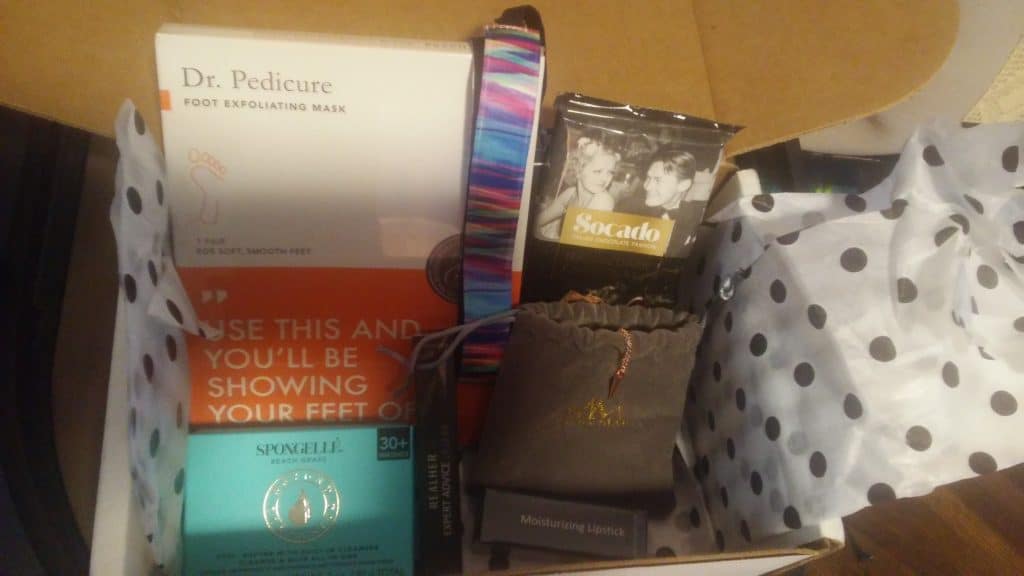 The box comes in two sizes. They have a regular SinglesSwag box, with 5-7 items and a SinglesSwag Petite with 3-4. The regular box is $39.99 per month, and includes a $5 discount when you pay for more than 3 months at a time. The SinglesSwag Petite box is $24.99 per box. Both boxes include full-size products.
I opted for the regular SinglesSwag box. I got really excited for my box to arrive while looking through images of past box items on the company website. All of the products seemed to put an emphasis on self-care, like relaxing looking bath products with essential oils. Many things had a fun, boho esthetic.
I was also really into the fact that it looked like past boxes had included books like Yes Please by Amy Poehler. I would have been happy to receive any of the items that I saw online, so I really had my hopes up for my SinglesSwag November box.
When my box arrived I was so excited to dive in, but the first thing that I noticed was that the box was printed with the brand name as well as the slogan #loveyourself. Inside the box, I found an index card that included details about each product that I received as well as some inspirational quotes like
"When you're thinking about who to be good to; think of you." I liked that the box was all about that kind of uplifting message and I couldn't wait to see if all of the goodies inside would meet my expectations.
Surprise #1 and #2 Real Her Moisturizing Lipstick and Lip Liner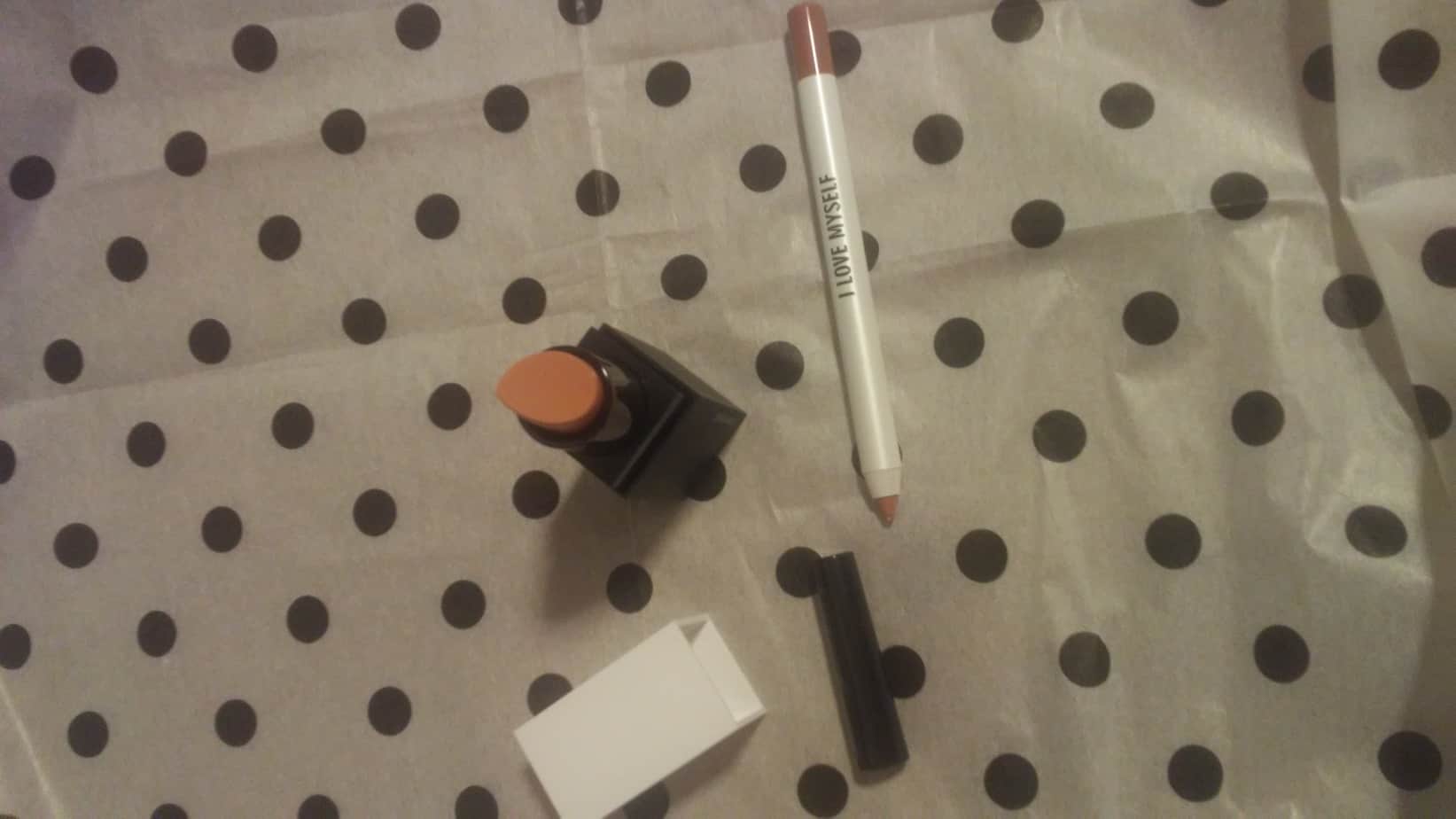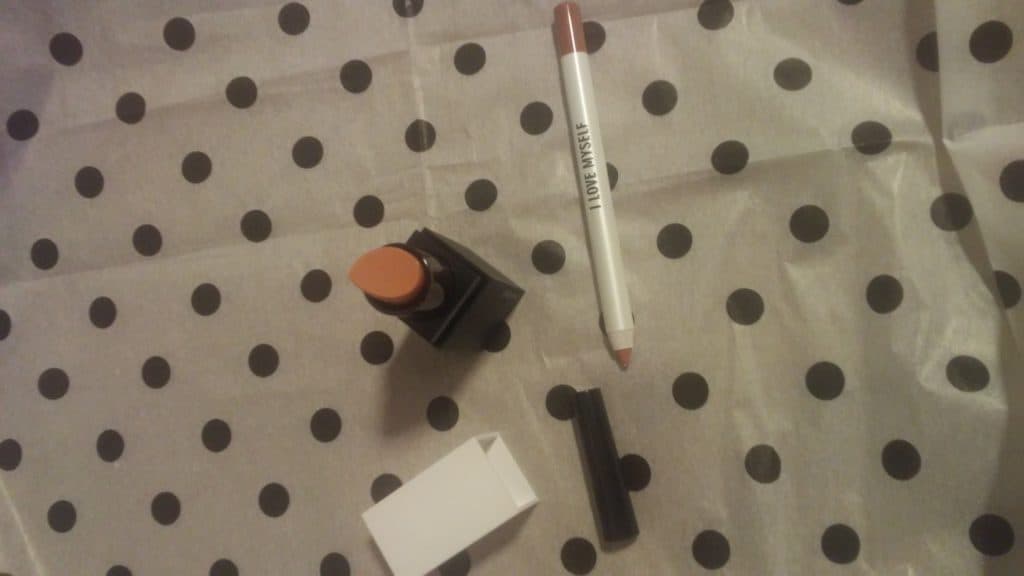 This lip kit duo was off to a good start when I saw the name on the packaging because the shade that I received was called I Love Myself. I opened it up to find a creamy, warm, nude color. The lipstick and lipliner both glided on and were a great quality. They felt super moisturizing and had good staying power.
Despite both items having the same color name, the liner was a bit darker than the lipstick was. This created a sort of 90's look and it felt very on trend. The lipstick itself was paler than my lips, but the liner added definition.
When I first saw that it was a nude color I figured that it would give me that no-makeup look or be sort of boring, but this duo definitely had an impact and created a bold look. I was into it!
Pro- Trendy and bold.
Con- Not great for all skin tones
Surprise #3 Melinda Maria Katrina Necklace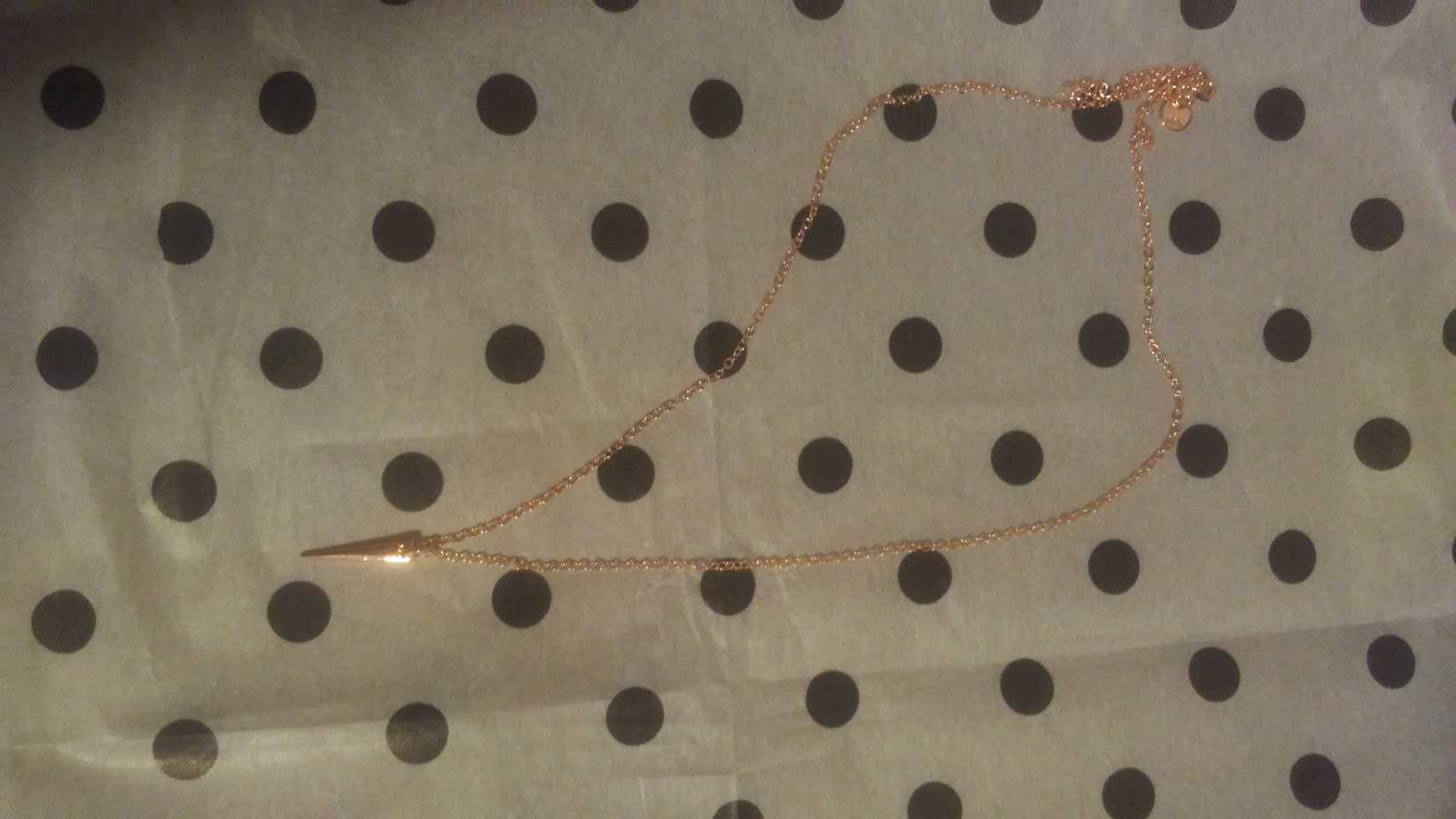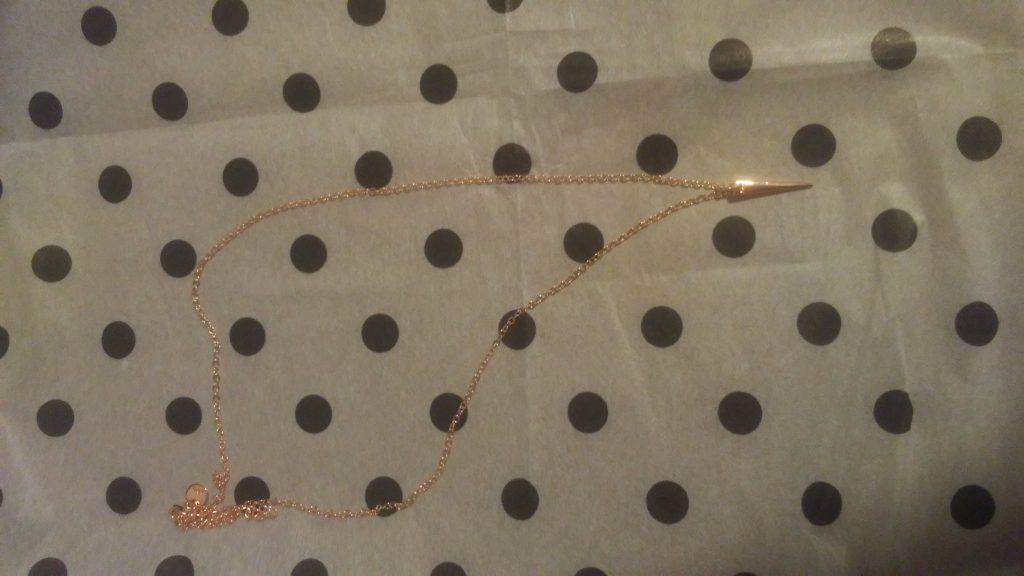 This delicate necklace was exactly the kind of thing that I was hoping to find in this box! It is simple enough for everyday wear, but the rose gold hue sets it apart and makes it special. I love jewelry that is layer-able and this piece is perfect for that.
It features an 18-inch chain with a 2-inch extender so that you can tailor it to your preferred length. The spike charm looks a little bit elegant and a little bit edgy. It came along with a 30% off coupon for your first order from www.melindamaria.com.
Pro- The perfect everyday necklace that works for anything.
Con- I do have similar necklaces (but that's because I love these!)
Surprise #4 Grace & Stella Foot Exfoliating Mask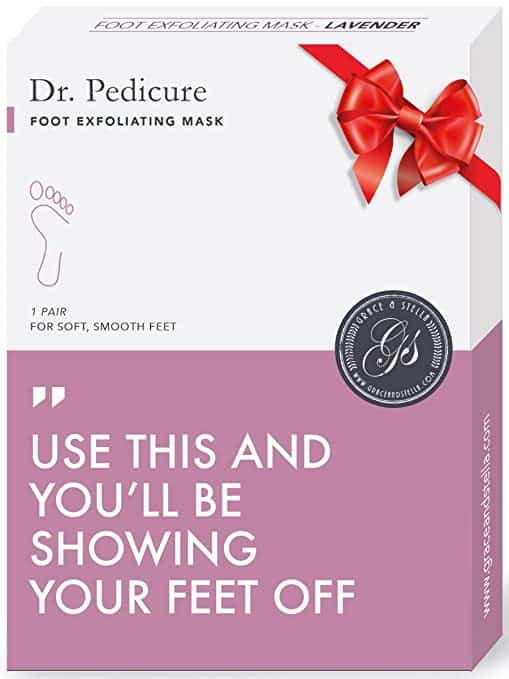 I had been hoping to receive a new read with a feminist angle when I signed up for SinglesSwag and the box that contained this foot mask looked deceivingly like a book! Once I got over my disappointment I was interested in trying this product.
When Baby Foot was trending I never tried it out, so I felt like I was getting a second chance with this similar exfoliating mask. Now that I was two months deep into the season of neglecting my pedicure I thought that this was the perfect item for me.
The foot masks were like plastic booties filled with a liquid solution. They each came with tape to tighten the ankle. The booties are meant to be worn for an hour and then about a week later your feet will exfoliate themselves. The process is gross (I felt like a snake shedding my skin!) but the mask really does work.
Pro- It works!
Con- It's gross!
Surprise #5 Spongelle Beach Grass Pedi Buffer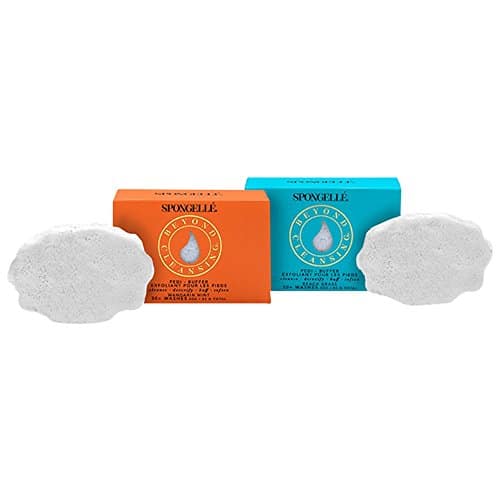 This little sponge comes with built-in, amazing smelling cleanser. You simply wet the sponge to lather it up. A coupon for 30% off of Spongelle items online was included in the box. I thought this item complimented the foot mask perfectly.
Pro- Great smelling bath item
Con- None!
Surprise #6 Socado Italian Dark Chocolate Bar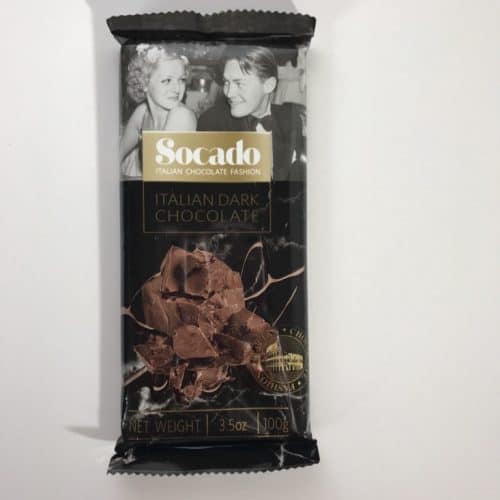 The website had mentioned that they sometimes include snacks in SinglesSwag boxes, but somehow I forgot, so this came as a surprise! I was happy to find a treat that I could indulge in and this was really delicious.
It was absolutely decadent and I thought it was great that it's vegan and gluten-free since so many people avoid animal products and gluten these days. This giant chocolate bar, however, does not taste like it's from the health food aisle. It is sweet, creamy, rich perfection.
Pro- Yum.
Con- With all of the holiday season treats I really shouldn't be eating chocolate right now, but I can't resist this bar!
Surprise #7 Mavi Bandz Northern Lights Headband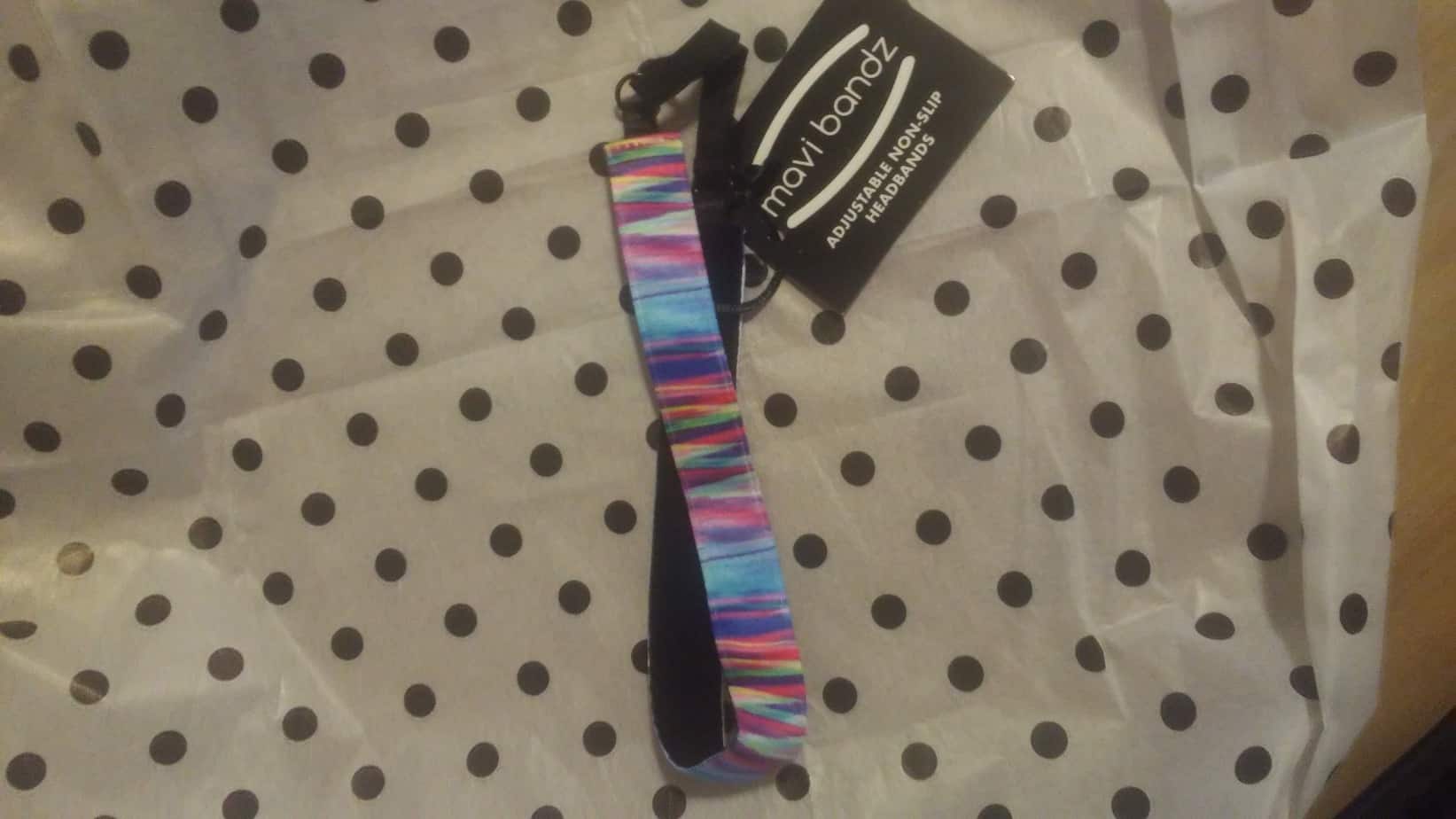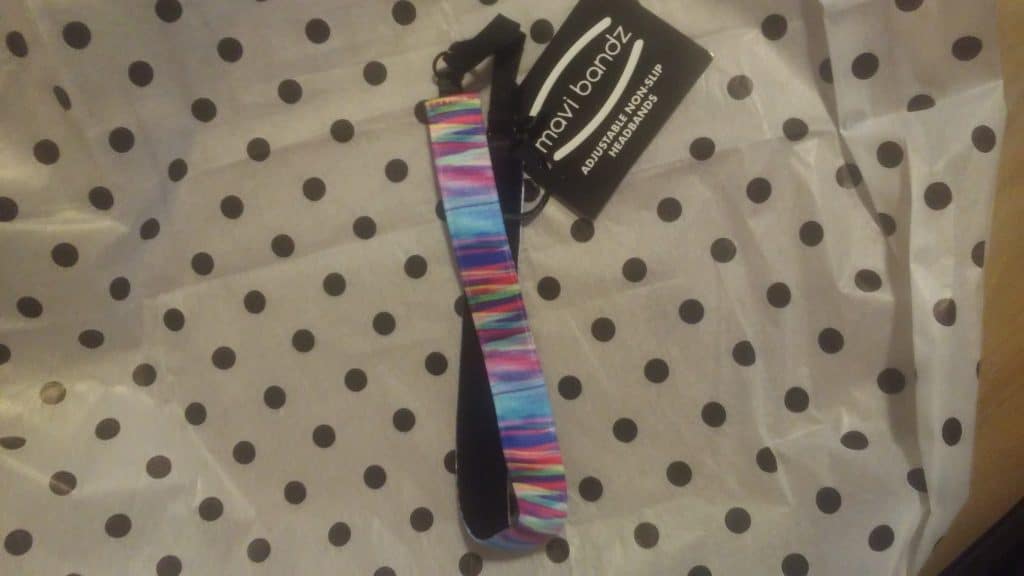 Life is all about balance, so it makes sense that after my decadent treat I would uncover this headband that is just right for the gym. This band is amazing. The inside lining is made of a velvety fabric that keeps it from slipping off of your head while you work out. It also has an adjustable strap, which is pretty genius.
I put it to the test and the thing did not budge. The Northern Lights pattern was more colorful than what I usually would pick for myself, but it came with a 40% coupon and I was happy to see that Mavi Bandz has tons of options for every style, including my favorite, plain black.
Pro- Adjustable and functional.
Con- The bright colors didn't match my gym goth style.
Surprise #8 Mr. B.'s Necessities Lavender Facial Mist & Toner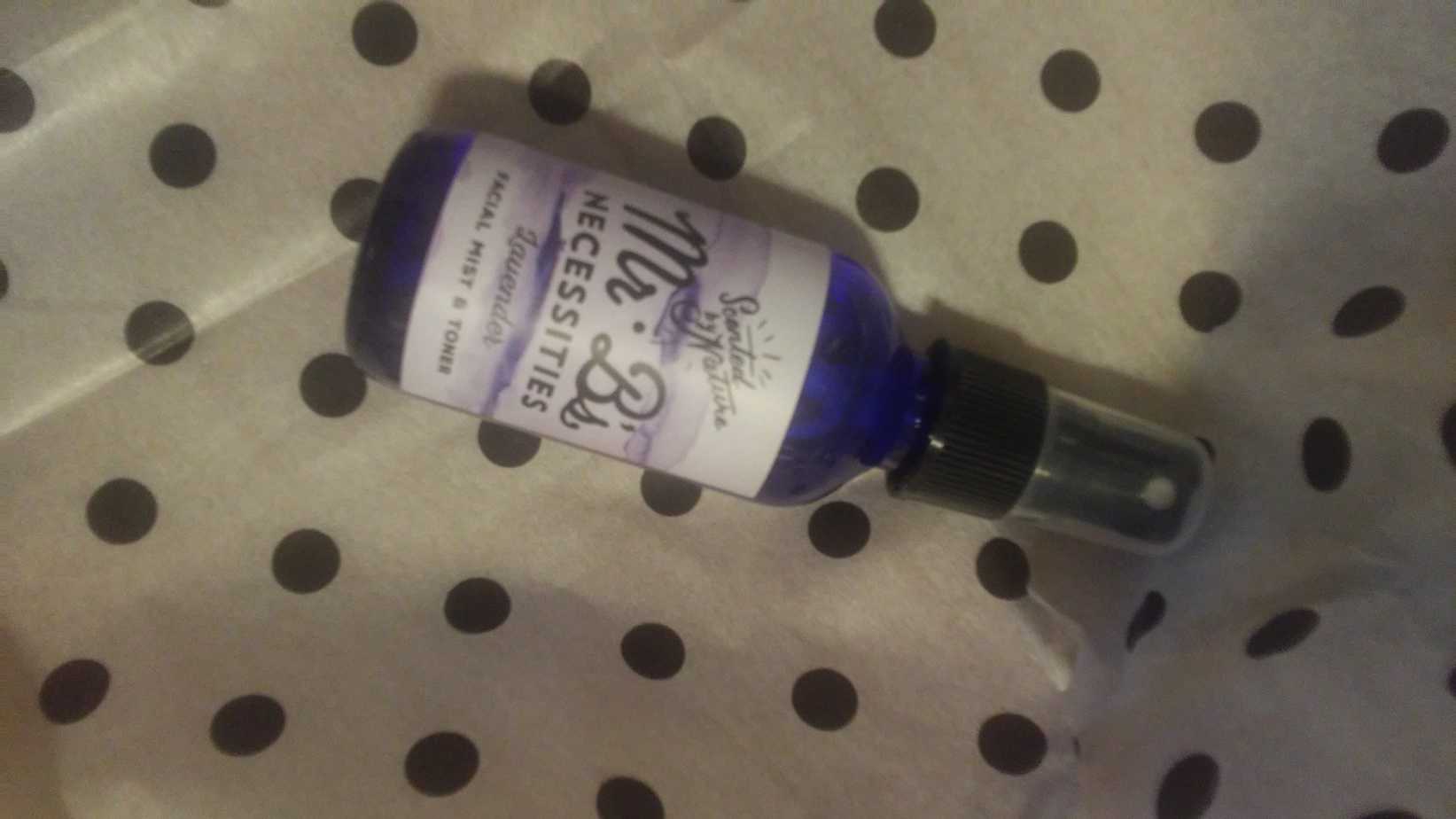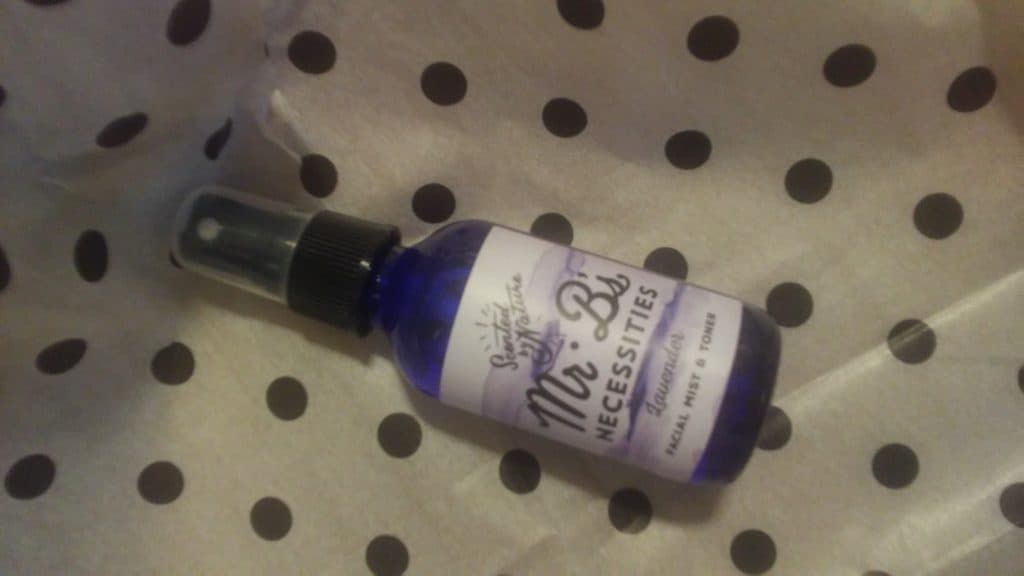 I'm a big fan of the relaxing aroma of lavender so I just knew that I would like this facial spray. I immediately doused myself and found it to be really refreshing and cooling. It's great to tote along in your gym bag or keep in your car. I have been getting really into essential oils lately and this product was a great addition to my new collection.
Pro- Great smelling and super refreshing.
Con- I love it, but I know it's not everyone's favorite scent.
Overall Assessment Of SinglesSwag
Pros
Empowering message.
Great value.
Pampers subscribers.
Stylish and inspiring
Discounts for subscribers, like 40% Mavi Bandz
Excellent way to discover new brands.
Such a fun way to treat yourself!
Cons
Like with all subscription boxes, you might not be in love with every item.
I was sad that I didn't get a book in this box!
SinglesSwag Alternatives To Consider- What Else Is Similar?
While SinglesSwag seems to be unique in its mission to empower single women, there is no shortage of subscription boxes full of fashion, beauty and lifestyle products for women that happen to include inspiring items to treat yourself with! FabFitFun includes plenty of items that could easily fit with the SinglesSwag theme.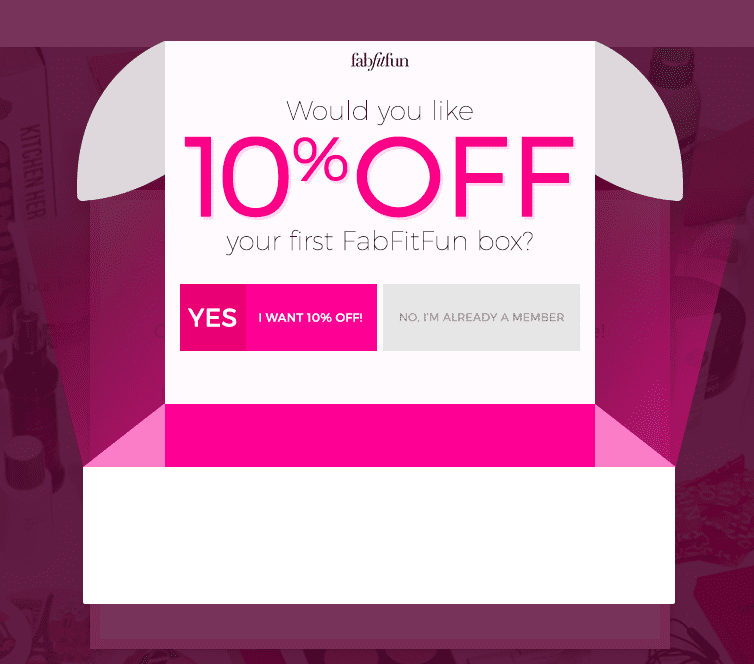 They offer subscribers curated boxes for $49.99 four times per year.
POPSUGAR also has a similar vibe as SinglesSwag. I even spotted the new Anna Farris book in their November box, which I would have loved to receive! Their monthly boxes are $39.95.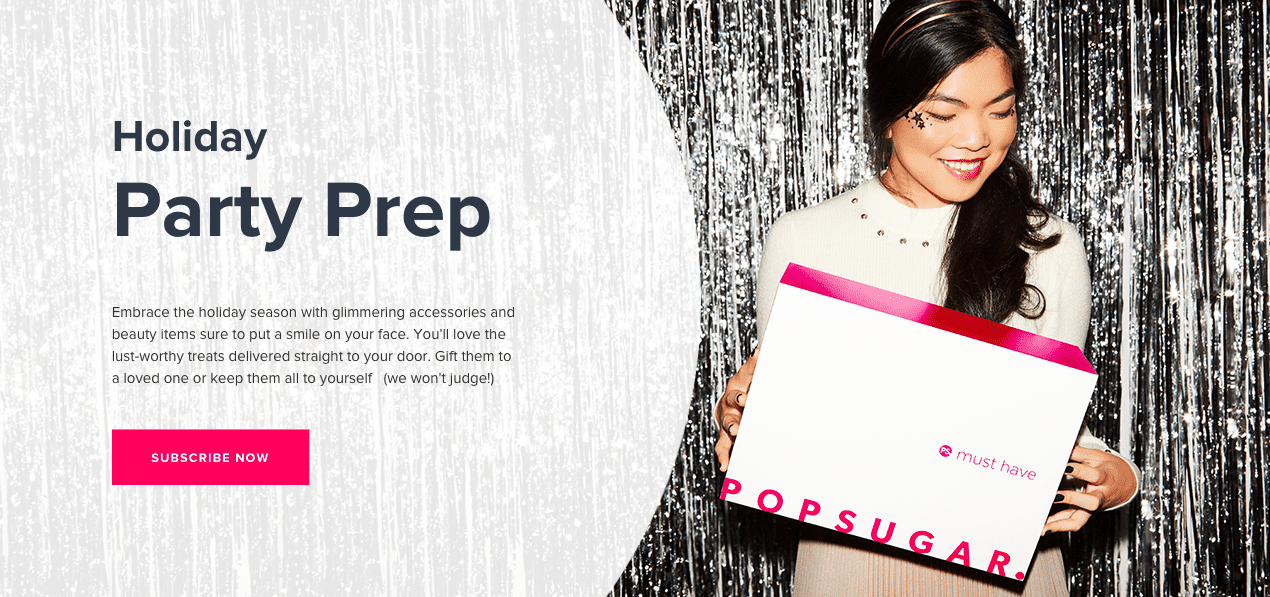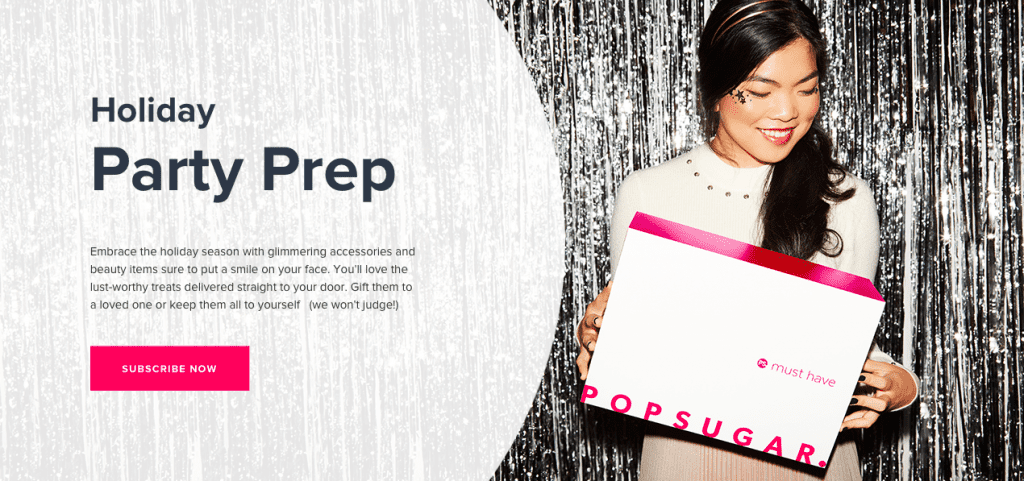 Final Word On SinglesSwag
I loved the SinglesSwag November 2017 box and each item was a treat. The name threw me off, because I'm not single, and all women could really benefit from a subscription to SinglesSwag, so don't feel like this box is not for you if you are coupled up.
I think that this box can work for any woman who wants a little bit of empowerment and inspiration and is looking to do something special for herself.
Plus, even thought I'm not single, I love that this box celebrates single-ness! I loved the concept from the start and I was happy to see that the quality of this box really delivered with each and every item.
Check out www.singleswag.com for more details.