Meet the Subscriboxer Team!
Here at Subscriboxer, we're all about one thing and one thing only: subscription boxes. Our biggest goal on our site is to make your hunt for the perfect subscription box easier. No matter if it's your 1st subscription or your 100th, we're all about walking you through the entire process of sorting through the thousands of different subscription boxes on the market.
And with all of the different types of subscription boxes you may look into getting over the years, your needs are constantly evoling. That's why we've dedicated ourselves to providing you (our readers) with guides on how to select the best subscription box for your budget. But, that's not all that you'll find on here either!
To put it lightly, we're a team of subscription box junkies. Between our team combined, we've literally tried out thousands of different subscriptions. We love the thrill of the unexpected inside of each box that makes its way to your doorstep.
And while we love subscription boxes, there's a lot of TLC that goes into our reviews. Each subscription box review on this website was ordered and fully tested out before we gave our final opinion.
Trust us when we say we know how difficult it is to find reviews online that are 100% honest. Our team of industry experts will help you to discover the resources you need to find the next subscription box for you to fall in love with.
No matter what your budget is, what type of box you're looking for, or how many boxes you've tried in the past, we're here to guide you with all of the information you need. We'll help you to narrow down your subscription box choices, discover brands you've never heard of, and figure out how to cancel that pesky subscription you just can't seem to get rid of.
Our Subscription Mission
To test every subscription box on the market and deliver you with raw honestly. Here at Subscriboxer, we'll cover subscription box reviews, comparisons between popular brands, hacks, and more. No matter what you're looking to add to your subscription box journey, we're here to guide you through every step!
What We Offer
Subscription boxes aren't just in our company name. We live, eat, breathe, and sleep subscription boxes (seriously, did you know there are subscription boxes out there to help you get better sleep?)
All of the content we strive to create here on Subscriboxer is focused on helping you. We'll mainly focus on reviews and guides to help provide you with insight into the best subscription boxes that are worth your money.
How This Works
Here at Subscriboxer, our team only consists of people who are obsessed with subscription boxes. Our team of experts goes through a very careful process to ensure we treat each subscription box we test fairly. We bring our expertise to make other subscription box recommendations and put together a complete review (or guide) to help you decide what's best for you.
We'll look through any top-rated, new, exciting, or unique subscription boxes. Then, we'll order each subscription box ourselves and wait patiently (or not) for it to arrive on our doorstep.
We record and photograph every step of the unboxing process. If there's something wrong with it when it carries on our doorstep, you'll see. If we have problems with the packaging inside of the box, you'll see why.
We make sure to answer any and all community inquiries as they pop up.
Core Values
Excitement
Creativity
Community
Exploration
Our Team
Meet our team of Professional Testers and true Subscriber Box addicts
Alizabeth Swain — Head Subscriboxer Tester, Full-time Home Delivery Addict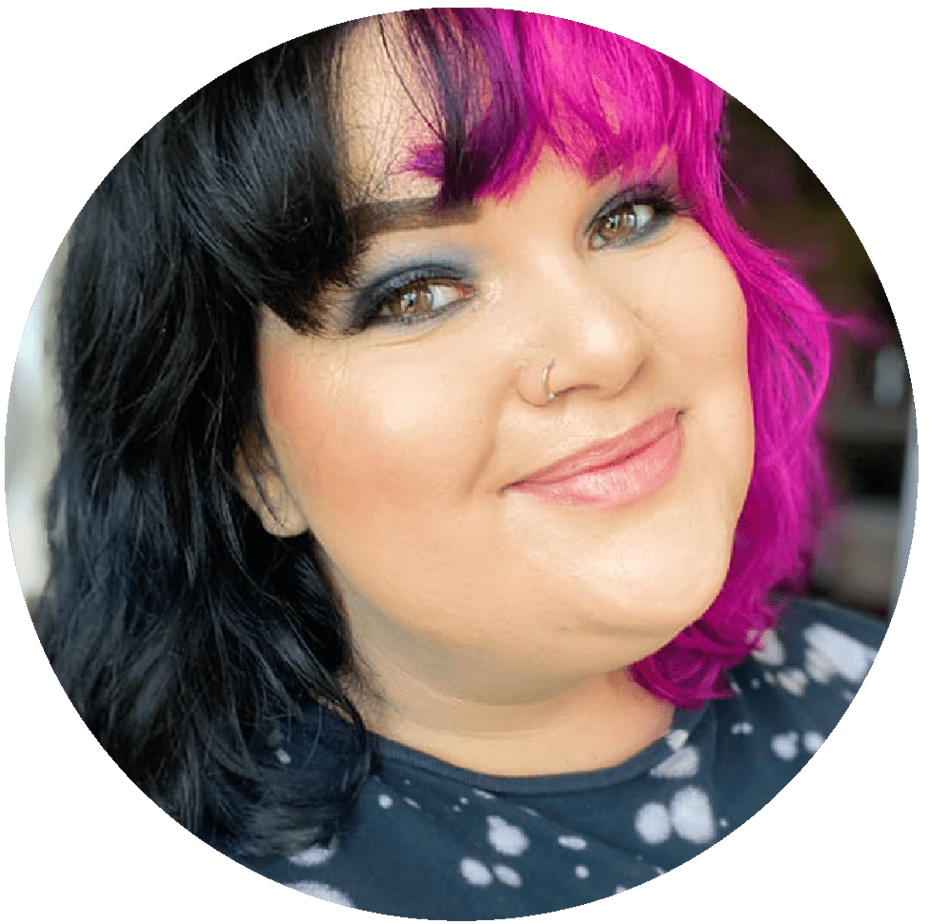 Alizabeth discovered her very first subscription box back in 2015, when she began to watch Boxycharm unboxing videos on YouTube. Since 2015, she's been hooked on discovering and testing out new subscription boxes. At the moment, Alizabeth is currently subscribed to 23 different subscription boxes. Every single box Alizabeth gets, she loves to unbox and share with her YouTube family!
Alizabeth loves the thrill of discovering new products and brands in her boxes every month, as she loves finding new ways to amp up her beauty and fashion game. Some of her current favorite boxes are Stitch Fix, Boxycharm, Quirky Crate, and Sephora Play, but she's always looking for more boxes to add to her subscription list!
Why am I giving advice here on Subscriboxer?
I've tried HUNDREDS of different subscription boxes. With all of the different boxes I've tried, and with all of the unique experiences I've had with each box, I want to share my knowledge with the world.
I think there's something magical behind buying a subscription box. No matter what type of box you get, or how often you get it, it's amazing to look forward to something in the mail. I love the feeling I get when I open my front door to find a lovely package waiting for me. Having something to look forward to each month can really help you get out of the stress your weeks are filled with.
That's why I'm so passionate about helping you find the best subscription box. I want you to find a little piece of joy in life!
What is my favorite subscription box?
100%, my all-time fav subscription box, is Quirky Crate. This subscription box literally fits every part of my personality!
What's the best item I've ever received in a subscription box?
Honestly? Sunglasses. I got these star patterned sunglasses in my Quirky Crate one time and I use them ALLLL the time. Plus, I always get tons of compliments. Love them!
What was the first subscription box that got me hooked?
Boxycharm!
What's one subscription box I would recommend to anyone?
Universal Yums! Everyone loves to snack, so Universal Yums is honestly the best box to recommend to anyone in my opinion.
What are my social media links?
Come join my subscription box adventures here:
Instagram: @curvyhipsandtintedlips
YouTube: @curvyhipsandtintedlips
Thea Engst– Meal Subscription Box Connoisseur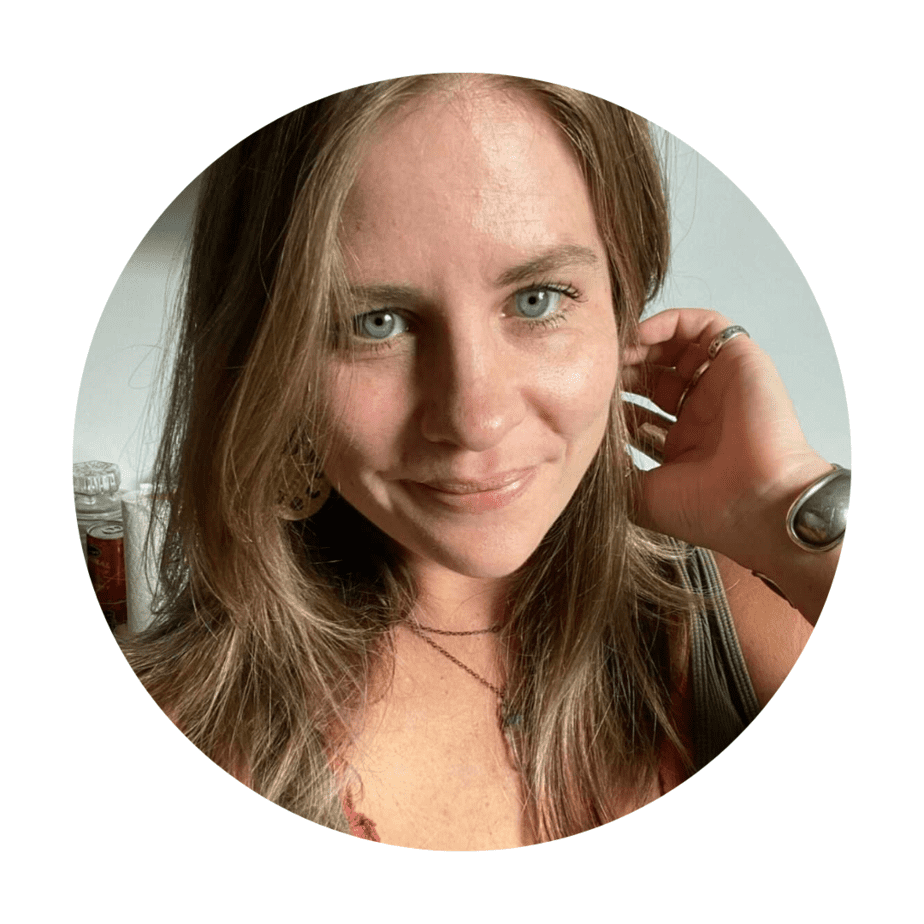 Thea Engst doesn't play games when it comes to trying out different subscription boxes. There's nothing she hates more than seeing people waste their money on companies that don't deserve it. Her favorite subscription box to spill all of the tea on? Food subscription boxes!
Why am I giving advice on Subscriboxer?
I'm giving advice on Subscriboxer because I like exploring the subscription box world. My favorite part about discovering new subscription boxes it telling you the best ways to spend your hard earned money!
What is my favorite subscription box?
HelloFresh!
What's the best item I've ever received in a subscription box?
The best item I've ever received from a subscription box was a Britney Spears travel mug from Loot Crate. No, I'm not kidding!
What was the first subscription box that got me hooked?
The first subscription box that got me hooked was probably HelloFresh. I was immediately hooked on the convenience and the quality of the meals.
What's one subscription box I would recommend to anyone?
I would, and do, recommend HelloFresh to anyone!
What are my social media links?
Instagram: @engstythea
TikTok: theaengst.com
Erin Jamieson — Subscription Deal Finder and Tester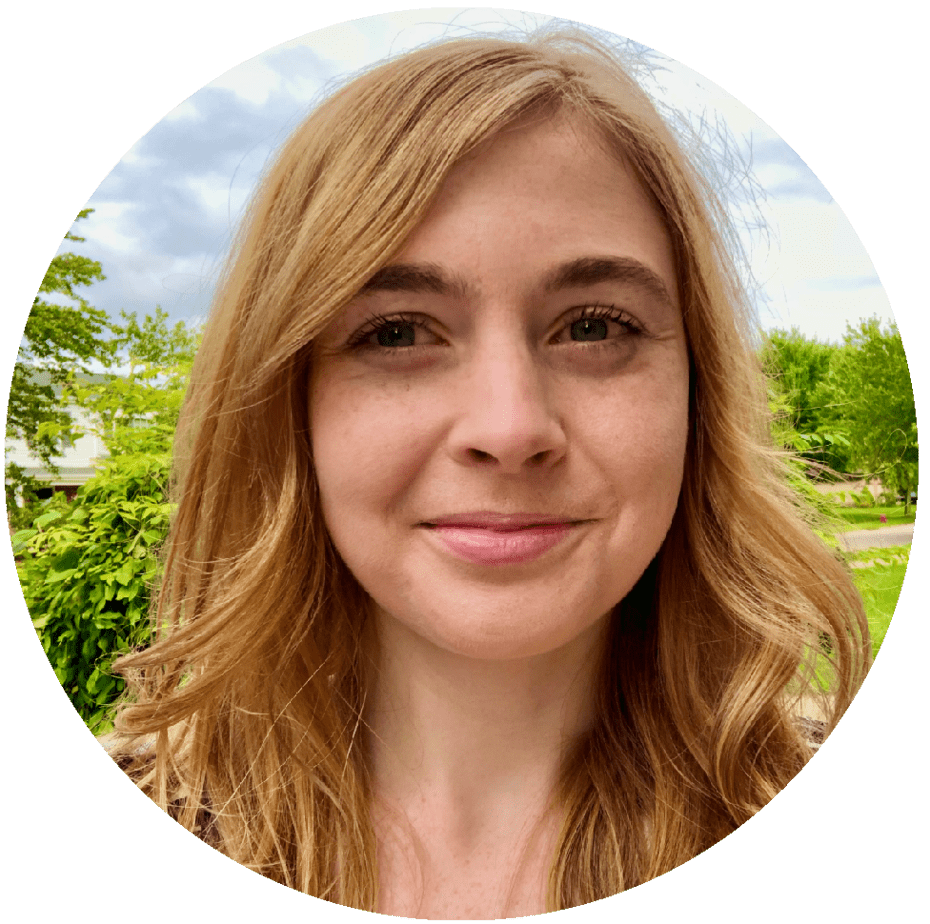 Erin Jamieson is our resident subscription box deal finders and often finds new ones we just have to try. A Miami University of Ohio with an MFA in Creative Writing, she is creative in her approach to sharing her findings here. She's SUPER passionate about finding the best deals possible when it comes to subscription boxes and believes promoting transparency is the most effective way to help consumers. Above all, she loves helping consumers find the best subscription boxes for their lifestyle and won't recommend any boxes she doesn't fully love!
Why am I giving advice on Subscriboxer?
I'm giving advice here so I can share the show of gift-giving and adding fun to your life. I know how busy life can be, and how hard it is to squeeze time to treat yourself or find a gift for someone else. I'm passionate about giving advice to help everyone find the next subscription for them.
What is my favorite subscription box?
As an avid reader, my favorite subscription is the Book of the Month club, which keeps you reading year-round.
What's the best item I've ever received in a subscription box?
In terms of quality, the wild caught scallops from Good Chop exceeded my expectations.
What was the first subscription box that got me hooked?
The Book of the Month Club held my interest most, but my first introduction to subscription boxes was through Cushman's Fruit of the Month Club. Their fruit is always succulent and exquisite year-round.
What's one subscription box I would recommend to anyone?
I think something like Cushman's Fruit of the Month Club would be helpful for anyone. Getting fresh fruit all year can be challenging. Cushman's is a very respected company, and I've never had any problems with shipping or quality.
Alexandra Gavrilescu — Beauty and Foodie Box Subscriber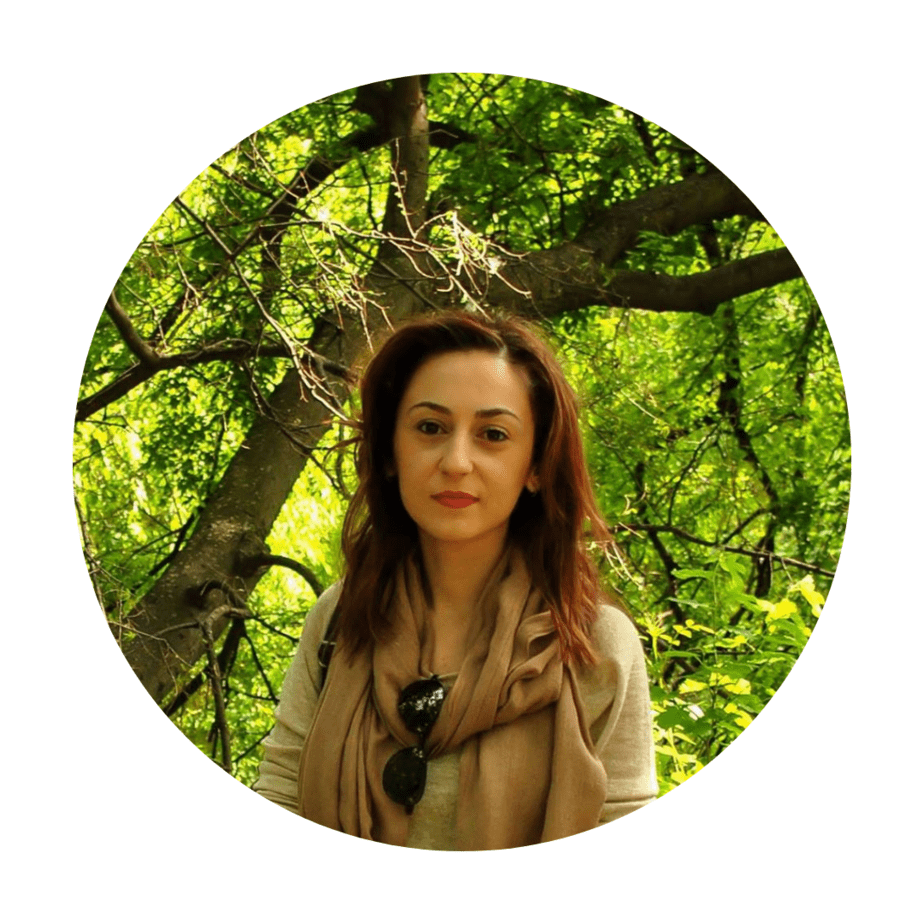 Alexandra's obsessed with food and she's come to share her obsession with the world. She loves testing our food subscriptions, wellness boxes, and scent boxes. She lives for the thrill that comes to her when she finds the next best beauty box. She loves trying out all of the new brands that are introduced in each subscription box she tries out. There's no greater joy she finds in life than discovering a new deal and sharing them with her fellow subscription box lovers. But, just because she loves her food subscription boxes doesn't mean she's afraid to tell the truth. Alexandra's our go-to girl when it comes time to give the full truth about her most recent experiences with new subscription boxes.
Why am I giving advice on Subscriboxer?
First and foremost, I'm a real foodie. I love food, both sweet and salty. I am a sucker for cakes and chocolate, Asian food, especially sushi, and Italian food (I could live with pizza and pasta forever). Over the years, I've tried and tested numerous food providers, food delivery services, and restaurants. I like to discover something new that I haven't tasted before. My husband laughs, saying that I would love to be a judge in the Masterchef cooking contest.
As of last year, I have ordered several meal subscription boxes that focus mostly on healthy eating. All meals come already prepared, so all I have to do is heat them up. The next thing I want to try is a food kit meal subscription that comes with sealed meats, veggies, and other meals, that need some more preparation, but still very easy to do and quick, since I'm very lazy when it comes to preparing meals.
As you can see, I focus mostly on meal subscriptions although I also enjoy other products too that come through a monthly subscription. For instance, I love Function of Beauty.
What is my favorite subscription box?
I have two favorite subscription boxes:
Function of Beauty – a very cute and customized service that takes care of my hair. They first started with just a couple of hair products such as leave-in conditioners, shampoos, and hair masks, but now they also provide body serums and other amazing products. I love everything about these items, from the cute fun quiz you must first complete, to find out for sure the most suitable products for your hair type and your goals, to the chic and playful stickers all the products come with, and, let's not forget about the fact that my name, and the name of any client, appears on the bottles, which is so thoughtful and an incredibly personal touch. Plus, all the products smell amazing, and clients get to be involved in the formula creation.
Fabletics – I like to wear elegant clothes, but most of the time I enjoy the comfort of athleisure clothing items and Fabletics offers the things I need. In terms of sizes and body shapes, I love how this brand is so inclusive.
What's the best item I've ever received in a subscription box?
I've received amazing makeup and beauty products from Boxycharm. They were wonderful and they felt excellent on my skin, considering I have a very sensitive complexion. The monthly box comes with 5 products. All the products are full-size, compared to other subscription boxes that I have ordered that just send some samples.
What was the first subscription box that got me hooked?
As I said, I am a foodie, so the first box that amazed me was the
Factor
meal subscription boxes that provide already cooked meals. They're single-servings and delicious. For some, that might be a problem, but for me, it was more than ok since my husband doesn't want to eat what I eat. He prefers to eat what he finds in the fridge :))
All you have to do is pick your desired meal plan and favorite meals, wait for them to prepare and deliver the box, and heat those meals up before serving them. Easy peasy! They have 4 available meal plan types but my favorite ones are the low-carb and the low-calorie ones.
What's one subscription box I would recommend to anyone?
Hmmm, this is a tricky one because there are plenty of boxes I like a lot. But if I were to choose, I think I would opt for the Function of Beauty products since my straight and fine hair is replenished and full of volume after using their products.
What are my social media links?
Instagram: @alexa_raileanu
Facebook: Alexandra Raileanu
Nicole Taylor — Home Delivery Addict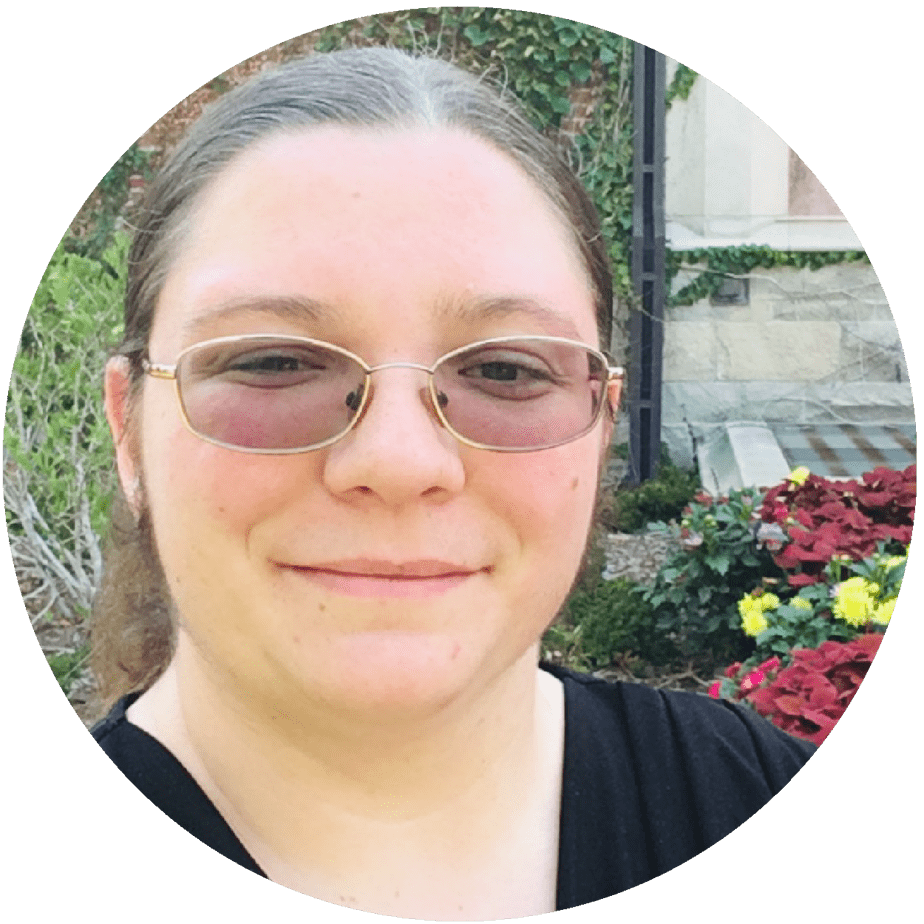 Nicole Taylor spends a lot of her time working from home, so it only makes sense that she is addicted to home deliveries. There's nothing she loves more than anxiously watching her mail delivery person drop off her new subscription boxes at her front door. Sometimes, she'll have a huge pile of boxes sitting on her front porch when she goes to open the door!
But, Nicole doesn't want you to fall victim to the not-so-good subscription box companies out there. So, she's dedicated herself to being 100% honest with you about each and every subscription box she reviews. That way, you can decide for yourself if the subscription box you're interested in is the perfect match for you!
Why am I giving advice on Subscriboxer?
As someone who loves subscription boxes, I always hated trying to track down reviews for new boxes to try. By writing review articles that are thorough and comprehensive, I aim to eliminate this frustration for others when they are looking for a new box to try.
What is my favorite subscription box?
My favorite subscription service so far has been a company called Stickii. They send out themed stickers and paper crafting items each month. The best part is that all of their designs are collaborations with talented artists, so each month is a lovely surprise.
What is the best item I've ever received in a subscription box?
This is a tough one, but I think that the crinkling cloud cat toy from the Kitnipbox takes the cake. It became my cat's favorite toy that she plays with daily.
What was the first subscription box that got me hooked?
Every year at Christmas, my grandpa sends out an Omaha Steak box to everyone in the family. The pure excitement of waiting for the package and getting to cook delicious meals set me on the path of ordering my own subscription boxes.
What's one subscription box I would recommend to anyone?
For anyone new or old to the subscription box scene, I always recommend starting with food or snack-based boxes. MunchPak is my personal favorite. It is a snack box that features tasty treats from around the world?
What are my social media links?
I'm still working on getting these up and running!
How We Work Here At Subscriboxer!
We do our best to keep you all up to date on the many subscription boxes that are out there! Who doesn't love getting the goods delivered right to their door? We sure do!
From wine delivery to beauty boxes, glorious food subscription boxes, pet boxes, and more; we cover it all here.
Here's our go-to process for testing, reviewing, and comparing the subscription boxes you'll love (or not):
We order the boxes!!
We unbox them (our favorite part) and give you the goods inside, goody by goody.
We review them, take pictures, and tell you the good, the bad, and the really must-haves that you'll want to get!
You can read our new unboxing reviews and comparisons and make your subscription buying that much easier!
We order the boxes we love the most again and again and give you updates each month (and each box) so you can see what's inside.
We promise to reveal EVERYTHING we unbox when we unbox it and write about our thoughts, feelings, fears in the most honest way possible! We order and unbox the boxes just as you do! We don't promote any subscription service, we love and hate them all equally around here!
Our team of unboxers, subscription addicts, reviewers, testers and tryers are dedicated to helping you find the best in subscription boxes and services out there. We promise to always unbox for you first, so you can make better unboxing decisions too!
Keep Subscribing!
– The Subscriboxer Team