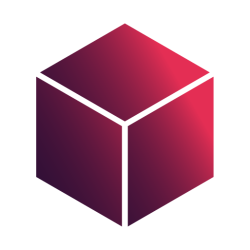 Latest posts by Subscriboxer Team
(see all)
Meal subscription services, with popular options like Green Chef and Blue Apron, have revolutionized the way people cook and eat. Beauty subscription boxes bring makeup, body lotion, and more to your front door. There are even subscription boxes for fragrances and fashion that you can rent and return.
But did you know you can get signature drinks right at your house, too? Drink subscription boxes, mostly for fine wines and craft beers, also cater to customers who like cocktails, custom drinks, and even virgin options like specialty sodas.
In fact, drink subscriptions were popular enough that they were featured in The Telegraph as the last minute, personal Christmas gift this past December.
But just how many options do you have to choose from, why would you want a drink subscription box anyway, and how do you find the best one possible?
How Big is the Drink Subscription Box Market? And Why Should I Care?
It's hard to pinpoint how large the drink subscription box market is, in part because few areas of reported data break down the subscription box market in general into different types of boxes. That said, the subscription box market is general is continuously growing.
In 2007 and 2008, some attempts were made to provide subscription boxes for a book, attempts that largely failed. Nonetheless, ten years later, there are now over 7,000 different subscription boxes, and counting, nearly three-quarters of which are based in the United States.
That amounts to a plethora of subscription boxes, and many fall under the food or drink category. For drink subscription boxes, arguably the most popular is for signature wines and craft beers, with a fair share also going to cocktails and related beverages. Far smaller is the market for non-alcoholic beverages, such as soft drinks.
That means that, if you are interested in a non-alcoholic drink subscription boxes, you'll have far fewer options, but it will also be easier to decide. When it comes to wine and beer subscription boxes, however, you may have a wide selection of choices, but with that comes the need to do your research and compare carefully.
What's the Advantage to Ordering a Drink Subscription Box?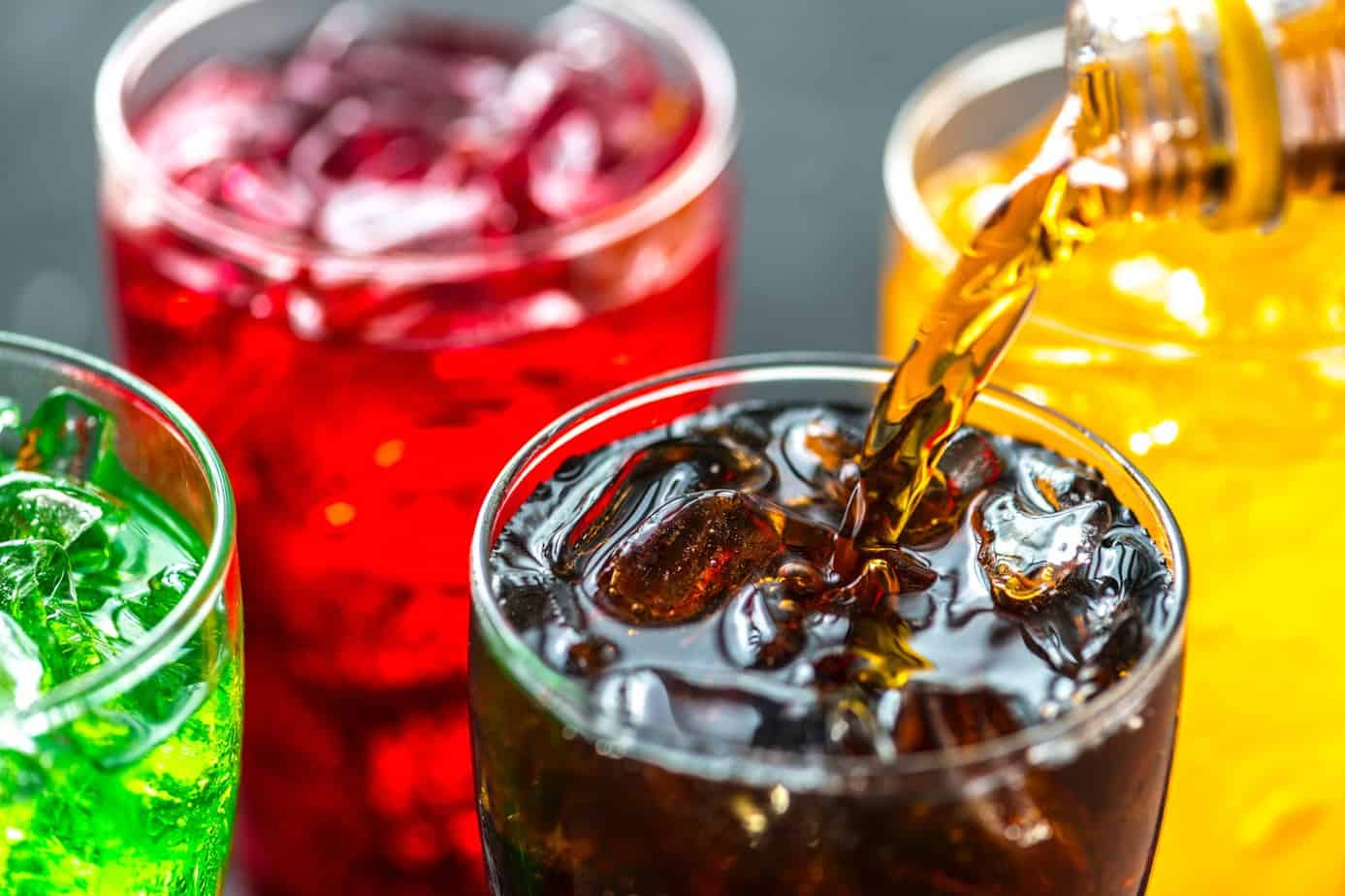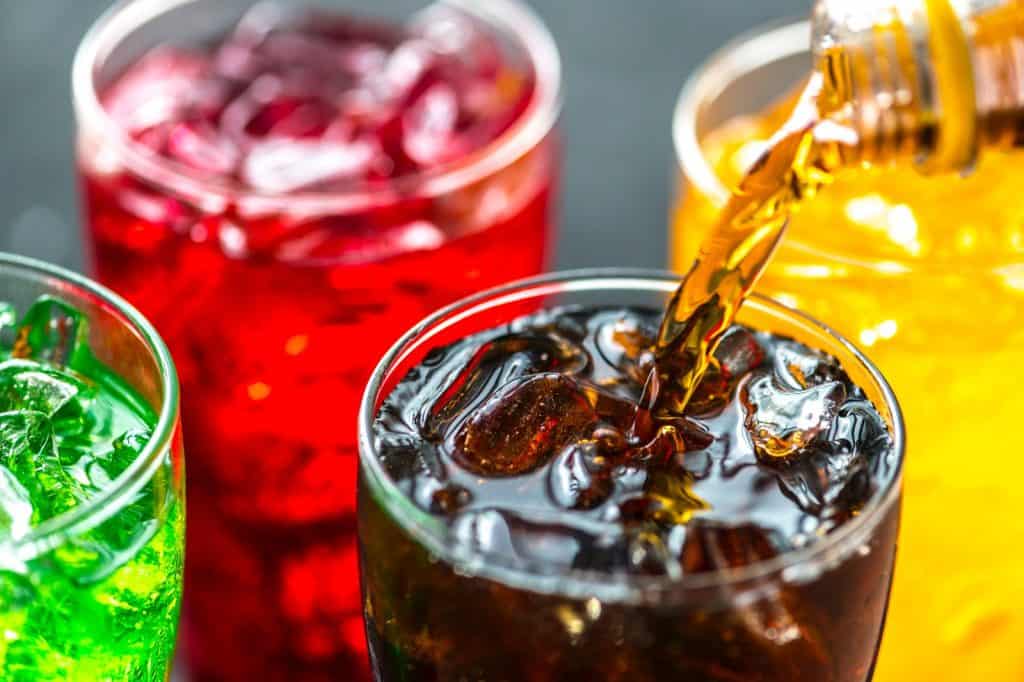 Ordering a drink subscription box has a number of advantages but downsides as well. As with all subscription boxes, it's important to consider your budget, how often you will feasibly use it, and if it makes sense for you.
Advantages include:
Convenience: No more shopping for specialty drinks. It can take a good deal of time and expertise to find the best wines, cocktails, and craft beers, and subscription boxes take out the guesswork by providing consistent delivery without you having to travel or spend any more time selecting what you like. If you have a busy schedule it's also nice to have a shipment waiting for you rather than having to make an extra trip or two. The best subscription boxes will come with secure shipping and can be delivered on a schedule that works for you.
Consistency: Maybe you enjoy specialty drinks now and then, but you could get busy and overwhelmed and go for a long time without. Drink subscription boxes provide you with moderate amounts of beverages every month in a healthful and enjoyable way. Having a delivery shipped to you can be a little reward during your otherwise hectic lifestyle.
Great for Entertaining: Having a variety of specialty and signature drinks shipped directly to you means fewer headaches when it comes to entertaining. It's a natural treatment to share and enjoy with whoever you're entertaining, whether it's friends or family or some of both.
Advice/ Expert Selection: The best drink subscription boxes will take your personal tastes and preferences into account and make suggestions on your behalf. That's a great feature, especially if you are a novice when it comes to understanding different flavors and notes.
Exposes you to New Drinks: One of the best things about a drink subscription box, and the reason why many consumers end up investing in one is that they will hopefully expose you to drinks you otherwise wouldn't have tried.
Of course, there are disadvantages as well. If you're on a tight budget, drink subscription boxes can be costly. It can also be less consistent than promise if delays in shipping occur or inclement weather comes. You may not get the variety you want, and discover some drinks you do not like. Even personalized quizzes are imperfect.
Finally, a drink subscription box cannot completely substitute for the experience of going to a specialty store tasting and selecting for yourself. If you're the kind of person that drinks only very intermittently, or on special occasions, it also may not be worth it unless you can get a very low commitment plan.
How Do I Select the Best Drink Subscription Boxes?
The key to finding the best drink subscription box is to know what to look for. Some of the following criteria apply to all subscription boxes, but we've also included details that are specific to specialty drink subscription boxes.
Not all of these guidelines apply to everyone, but they're a great starting point.
Get to Know the Company Itself.
Understanding who you're purchasing from is absolutely non-negotiable. You can do that by examining everything possible on the website, then looking at outside reviews. Here's how you should go about investigating the company:
There should be a page where you can get information about the company mission, history, and or general philosophy. This is also a great place to look for links for any questions you might have. Anything on the "About" page should line up with a reputable external site.
Customer Service Information:
Look for contact numbers, emails, and potentially a specific person you can contact. You should be on the lookout also for more direct forms of providing feedback, such as a query or complaint forms or a physical mailing address.
Internal and External Reviews:
Find out what customers have to say. It's important to note that this is different than testimonials. Testimonials are used as forms of promotion and are not always either honest or representative of the typical customer experience. Internal reviews with ratings and reasons behind those ratings can be helpful. However, your best bet is to look at aggregate review sites, such as Consumer Affairs, and Better Business Bureau, which will tell you if any complaints have been filed, and how or if those complaints have been resolved.
Does it all add up? Do the ratings, information, and resources feel reputable to you? Do you know where they get their products from?
Delivery Options: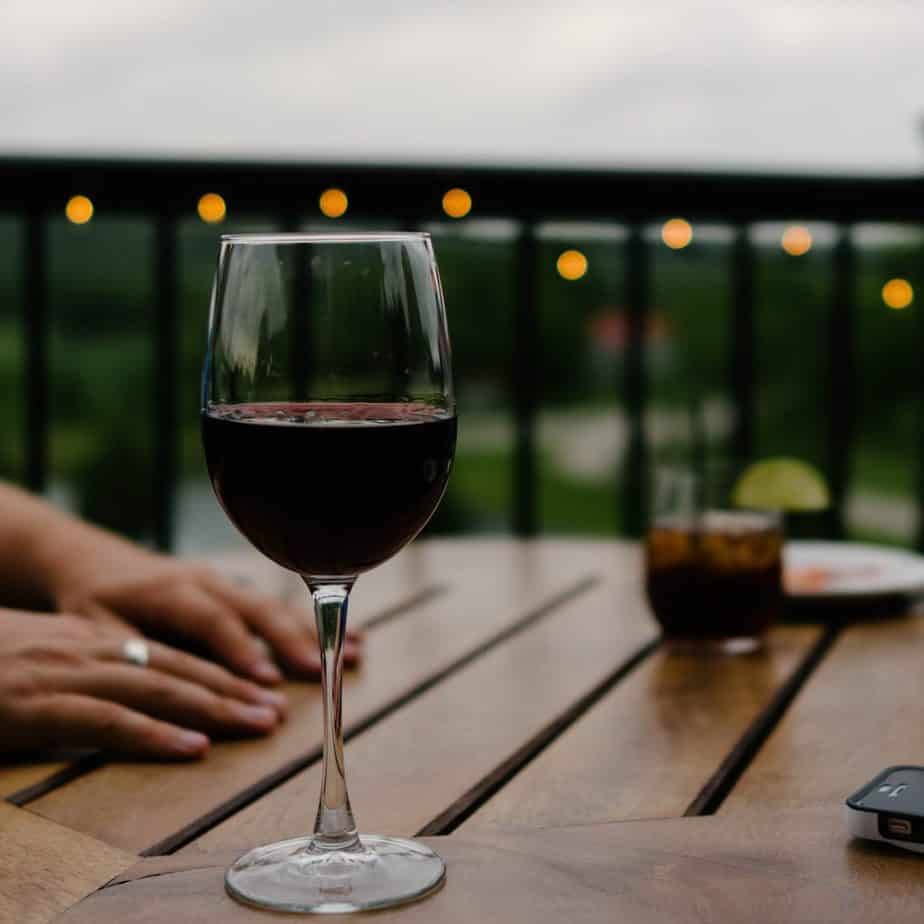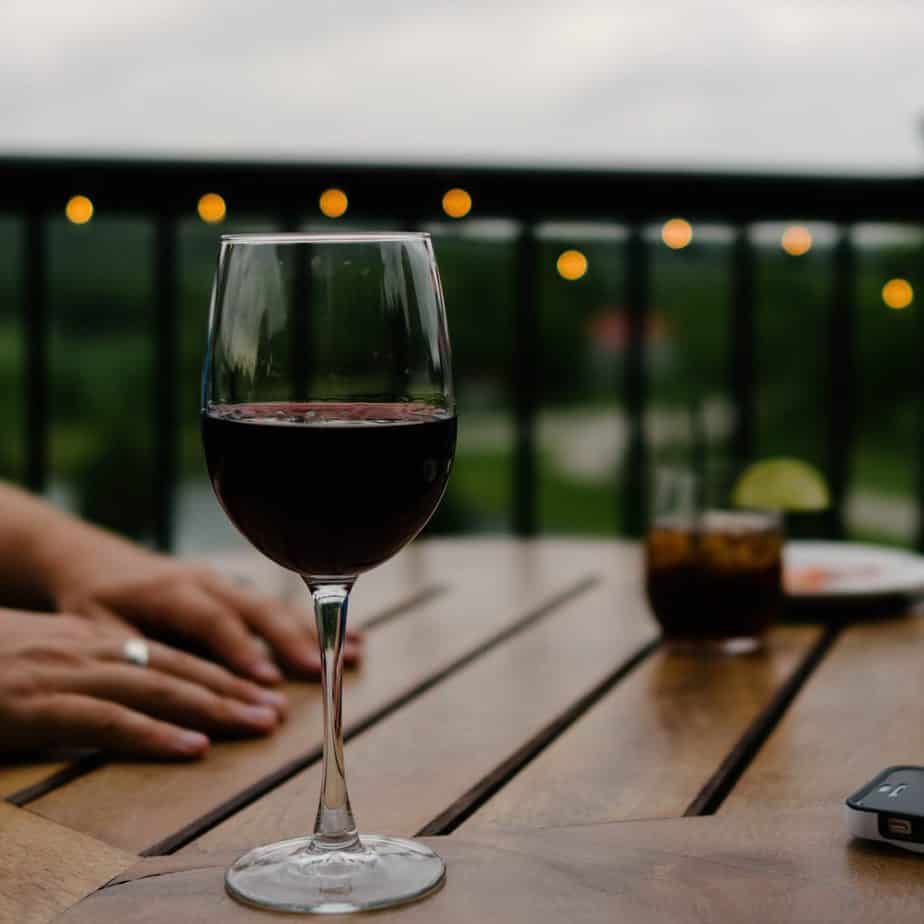 How and when your drinks will be delivered is important. Since you'll need to verify your age, you'll want to make sure that the drinks can be delivered at a time and a way that is convenient for you. The best drink subscription boxes will offer flexibility in their delivery options.
One tricky thing about subscription boxes is that the total price is not always what immediately meets the eye. In other words, you'll want to verify if the price includes tax and handling and shipping. As far as budget, make sure it's a price point you feel comfortable with. To get the best deal possible, comparison shop before you settle on a single subscription box. Also, have a general idea of how much types of wines or beers or cocktails cost normally will give you an idea of how good of a value the subscription box is.
This advice is certainly a bit different from what we might normally recommend, but your best bet is to go with a subscription box service that specializes in a type of drink. For instance, rather than looking at a service that gives you a mix of wines and beers, consider settling on one whose specialty is craft beers. The reason is that they are more likely to be experts in their selection, and you're more likely to receive consistent quality.
Within that niche, though, you're going to get the most out of your subscription box service if you'll be provided a hearty variety of origins or flavor notes. That will expose you to new tastes and experiences and will extend the benefit of your subscription box. Unless you have a very narrow idea of what kinds and flavors you like, a subscription box that rotates different flavors and origins will be the most alluring to most customers.
All drinks should come with flavor notes, aromas, and a detailed description. Ask if drinks will include this information when they're delivered. The country or place of origin should also be clearly labeled. You'll also want to ask about drinks in terms of what alcohol percentage they contain. And ask if the products they ship adhere to aging regulation and standards.
Duty stamps, barcodes, and professional labeling should come with all of your drinks. If it doesn't, you should cancel, if possible, immediately. But avoiding something like this is fairly simple in the first place: reputable subscription boxes will provide a sample of wines or beers they carry; information about where they are sourced from; and have little to no unresolved complaints. In addition, while we love a good deal, if the price seems too good to be true, it probably is. Deep discounts mean that you're likely not getting a quality drink.
Mind the Cancellation Policy:
Even the best research and intentions can lead to a subscription box you may want to cancel for one reason or another. Be sure you understand the cancellation policies, and what you will be held responsible for if anything.
We've already touched on this, but this is very important if you're ordering a drink subscription box with fine wine in mind. Bulk wines are often used to make costs lower, so be sure you can verify that you are purchasing a small brew or handcrafted wine. You can always ask, but an even better sign is that the company state upfront that their policy is to never use bulk wines.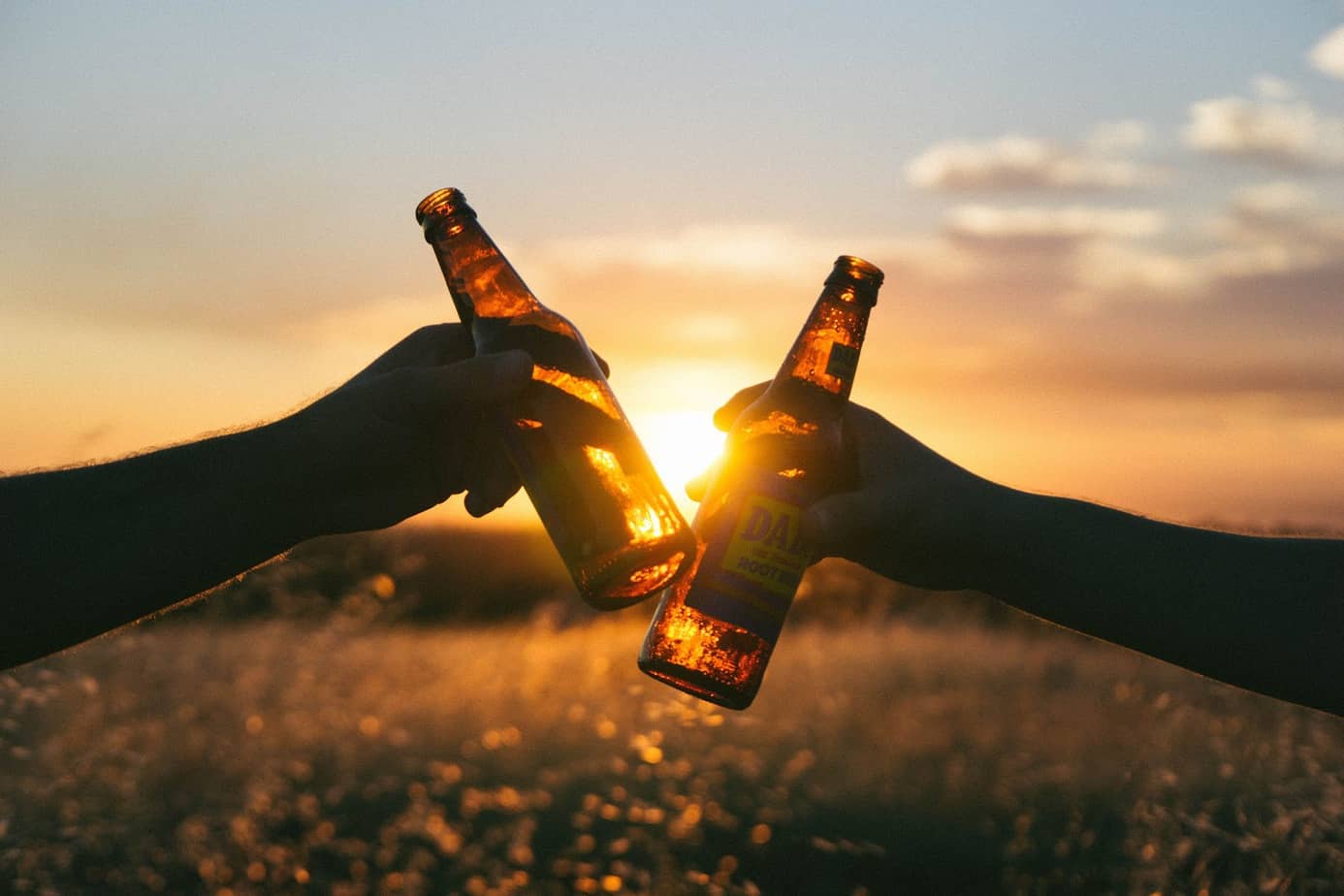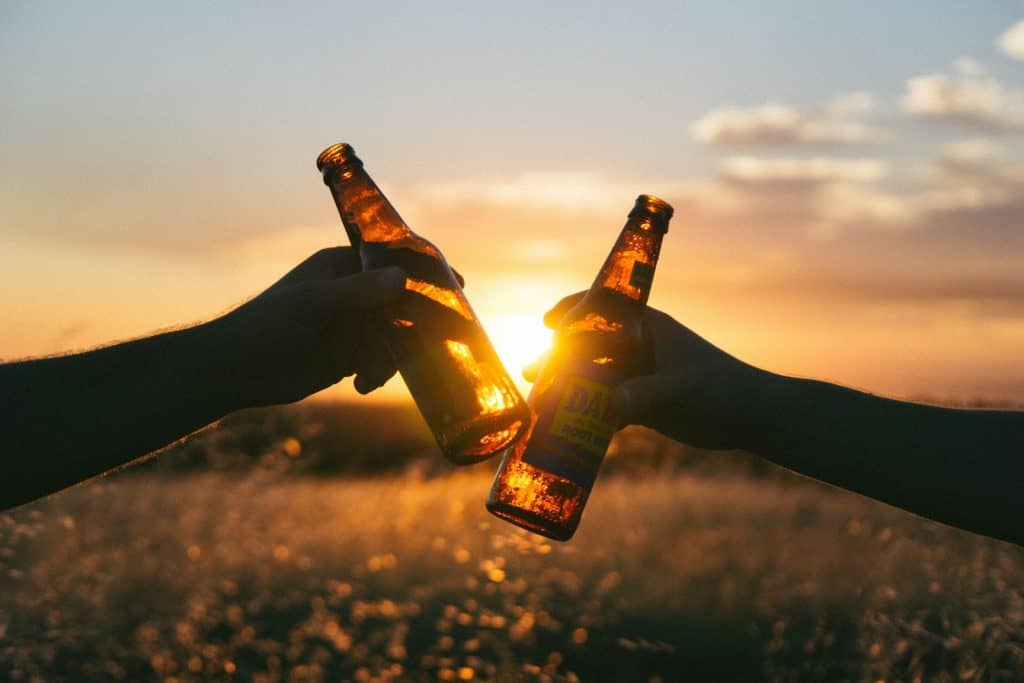 What are Some Drink Subscription Boxes?
Below, we're providing a small list of some of the most prominent drink subscription boxes. While by no means all inclusive, this short list should give you some companies to start looking at, whether you're looking for wine, beer, cocktails, or even specialty sodas to be delivered to your home.
Just keep in mind to comparison shop before settling. Going in with certain expectations, a clear budget, and tastes is also key to finding the best drink subscription box for you.
Like making your own drinks? This unique subscription box may just be for you. Each box changes monthly and comes with recipe cards and a mix of ingredients so you can make your own signature cocktails. The recipes also come with links to how to videos, And because the options change every month, there's little chance you'll get bored. The strange caveat is that it doesn't actually come with the alcohol itself. Instead, you'll get bitters, syrups, garnishes, and mixes. That's a great option if you would actually prefer to pick out your own alcohol but need some inspiration for mixed drinks. If you like this idea, you can also check out SaloonBox or the American Cocktail Club.
Bright Cellars is a monthly wine club that provides wine based upon you're the preferences you indicate. You'll be matched with four unique wines after taking a quiz. The quiz is more advanced than some, using algorithms based upon 18 unique attributes. Wines are test tasted before making it into their wine club selection.
This subscription box service provides the option for five different beer clubs, based upon origin and tastes. American and International, as well as a Rare Beer Club and Hop Heads Club give you plenty of options for every taste. You can also browse currently featured beers.
Winc is a subscription box that also uses a personal preferences quiz to provide recommendations for handcrafted wine. You can also rate wines if you wish, to provide feedback and get more accurate recommendations. You're also allowed to cancel membership at any time or skip months or weeks when you don't want delivery. See our review here.
The CaWine Club is a subscription box service that offers five different options, including the Premium Series, Signature Series, International Series, Aged Cabernet Series, and the Pacific Northwest Series. You'll receive two wines a month, along with a guide to wines, access to a wine consultant, flavor notes, and tasting invitations.
The Gold Medal Wine Club offers six different wine clubs at varying price points and wine types. Select from Gold, Platinum, International, Garagiste, Pinot Noir, and Diamond wine clubs. All wines are ones that have received recognition or high external ratings. And they also make a point of ensuring that they never use low quality, bulk wines.
Drink clubs aren't just for alcohol and this soda subscription box proves just that! You can select from three or six-month subscriptions where you'll be shipped craft and small batch sodas. Each month comes with ten unique flavors, and there's a one-time payment, rather than a monthly fee.
A second subscription box option for all you soda lovers is Finn's Craft Sodas. Sodas come from Red Ribbon Soda Works and Jamaica's Finest. The ginger beer variety comes with natural ginger root and is even a favorite for mixed cocktails. Varieties include cherry, root beer, grape, vanilla, almond, Pennsylvania punch, cola, mint ginger ale, and traditional and peach ginger beer sodas.
Finding the best drink subscription boxes can be difficult. With so many options, in fact, it can be downright overwhelming at times, but it doesn't have to be that way. Take into consideration all of the factors we've mentioned, pick a niche, and most all, ask questions. Comparing, checking reviews, and setting a budget will go a long way. And then there's no reason you shouldn't soon be on your way to enjoying your drink subscription box.
Further read: