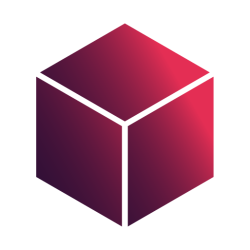 Latest posts by Subscriboxer Team
(see all)
We are all aware of the fact that perfumes are a great accessory and choosing the right scent that matches your personality is undeniably powerful. According to several studies, our sense of smell plays an essential role in the way we feel, the things we remember, and the way we perceive things around us. However, with so many options available out there, it can be tricky to find that perfect fragrance that captures your unique preferences.
Even if you find the optimal perfume that captures your character and meets your expectations, you will end up buying additional bottles of that specific product or, feeling disappointed because the perfume seems to fade after a while, you will start searching for the perfect solution once again. But what if I told you that there's a simple method to solve this recurrent issue. All you have to do is let go of the old-fashioned way of purchasing perfume. Instead, you should embrace the idea of monthly fragrance subscription plans.
To become a subscriber, you have to choose a brand or a provider, sign up to become a monthly client, and you will then receive different kinds of scents at your doorstep, hustle-free. This way, you won't get bored with the way your perfumes smell and it is also a highly convenient way to buy fragrances. Nevertheless, there are so many alternatives on the market and all of them have pretty names and the companies sugarcoat their perfumes. So, which one is truly the best choice? Below, you will discover some of the best fragrance subscription boxes as well as brief reviews of each one of them.
*The following products are listed in no particular order. I have selected them based on my personal experience and on their customer reviews.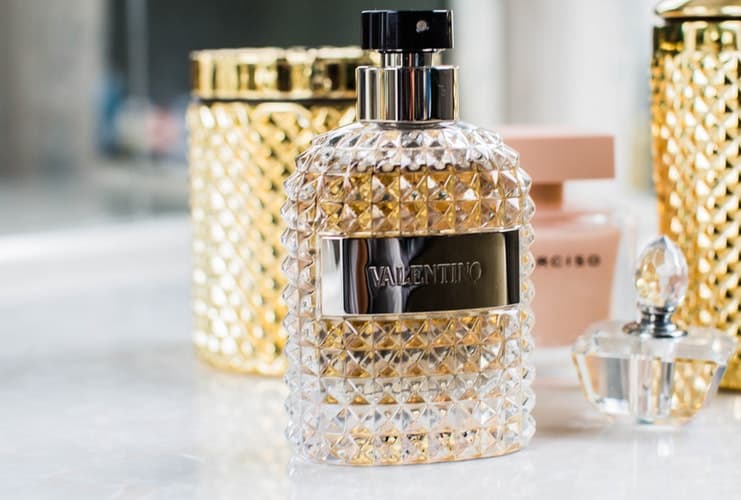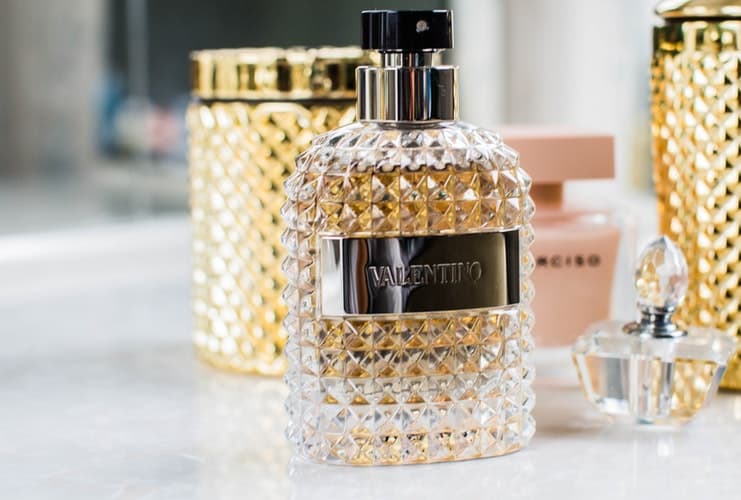 Which Are the Best Fragrance Subscription Boxes? – 7 Main Options
This is a very popular monthly fragrance decanting subscription. Once you sign in and order the products, you will receive a monthly supply of perfume and the company has monthly shipping services. What Scentbird does is taking authentic fragrances and decanting them into travel sprayers. Their product portfolio contains more than 550 perfumes. Moreover, new options are added every month. With a monthly subscription, you can save a lot of money. The company offers both women perfumes and men colognes.
Before placing the actual order, the website will lead you to a short questionnaire that you must answer in order for the Scentbird representatives to understand your personal preferences. After that, they will come up with a selection of the most appropriate perfumes or colognes that you can easily choose from. The delivery service is free of charge.
Along with the first shipment, you will also get a sprayer that you must refill when needed. Usually, this container comes in black for male customers and in white for women. Still, the company will send a new one after a while that might be of a different color.
Benefits
Over 550 different fragrances provided by 75 popular brands such as Prada, Versace, and D&G;
Free shipping all over the United States;
There aren't any hidden fees.
Price
Monthly subscriptions – $16.95;
Three-month plans – $43.50;
Six-month memberships – $84;
Yearly subscriptions – $162.
At the moment, Scentbird offers a discount for new subscriptions only. If you are a new client, you will only pay $7.45 for the first month.
2. Scent Trunk
Unlike other fragrance subscription boxes, Scent Trunk comes with a twist. The company is keen on gathering as much feedback as possible from their existing clients in order to constantly improve their services. Each month, they will send your favorite choice or even a new scent that matches your profile. More recently, the company has changed its approach a little bit. By that, I mean they started to deliver a free Fit Kit. This kit contains a full palette of fragrances that you can test and then offer your feedback. Based on that, they will further choose a certain scent which will be shipped to your doorstep the following month.
So, if you want to try several perfumes before deciding to purchase one, Scent Trunk is a great choice. As for their future plans, they will implement text reviews but, for the moment, customers need to email their preferences. As a new subscriber, you will receive the Fit Kit free of charge but you still need to cover the shipping fee of $4.95. The kit consists of 6 samples with the following fragrances: citrus, floral, woods, oriental, aromatic, and chypre. After the first month, the kit costs $11.99 and the company sends one on a monthly basis. According to them, they only work with luxury perfumers and artisanal manufacturers.
Benefits
All new clients can test the scents and they can send their honest opinion of these perfumes by rating them with one of the following attributes: Like, Love, or Nope;
All the samples arrive in convenient containers that have tiny roller balls to apply the fragrance easy and quick;
The cost of a new subscription is quite affordable, especially when you think about the fact that these perfumes aren't sold in stores.
The Available Scents
1 – Fresh perfume, very wearable. Still, not my personal favorite;
2 – As the company puts it, this second scent mimics the smell of the great outdoors, one of the freshly-cut logs and cedar wood. It's a nice fragrance but I am not sure if I would like to wear this perfume all day long;
3 – The 3rd fragrance is presented as an herbal one that resembles the air of sunny days and warm nights. I simply love this one and I truly believe it has an awesome scent;
4 – This sample lets your imagination flow and takes you in a wonderful summer garden. It's like you're breathing a fresh air that's filled with aromas;
5 – The 5th fragrance has eastern influences because it offers rich and seductive aromas. If you ask me, this is the perfect combination of sweet and spicy. However, if you're not a fan of deep and strong perfumes, this one might not be the optimal choice for your preferences;
6 – The last scent is marketed as a perfume that reminds you of ancient lands, deep forests, and the majestic air of nature. I couldn't discover all the elements of the perfume but I think some of them are moss and wildflowers.
Price
The monthly subscription costs $11.99.
3. Perfume Surprise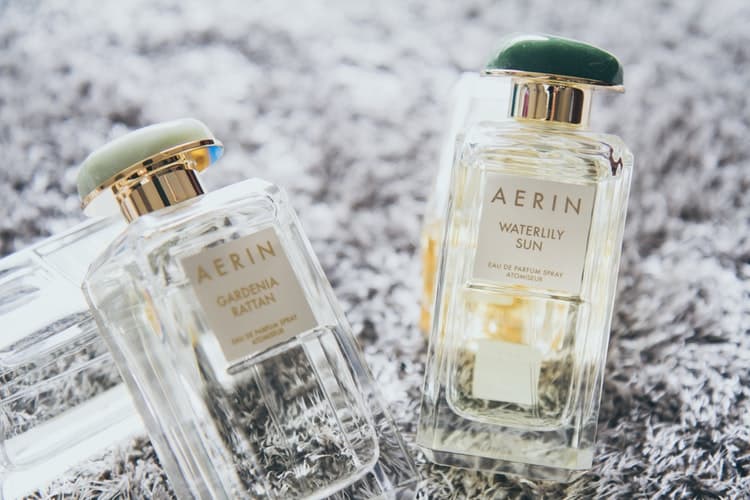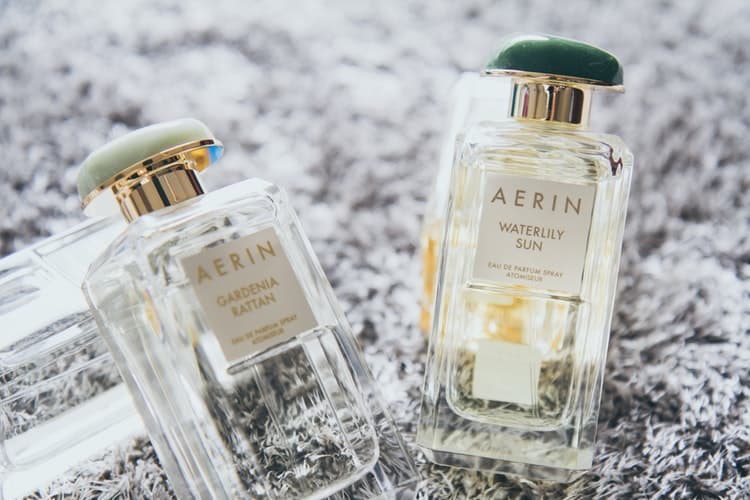 Despite the fact that this fragrance subscription box isn't the most affordable one out there, it provides high-quality designer-made perfume samples. What's even better is that each box comes with a surprise that consists of one piece of jewelry. In my opinion, this is just like a gift that you can give to yourself every single month (I, for one, like to spoil and reward myself with these kinds of presents).
Each bottle measures 2.5ml and the surprise might be a bracelet or even a wristwatch. All the fragrances are made by world-renowned brands like Stella McCartney, Calvin Klein, Versace, and others. The thing I enjoy most about this subscription is the fact that every month you receive a different selection of scents, depending on that month's theme.
Benefits
The company is known for its premium services and attention to details as well as their focus on building long-lasting relationships with their clients;
The jewelry pieces are very elegant and beautiful;
All the perfumes smell great;
On many occasions, the company sends an extra gift or an extra sample which is a valuable marketing approach.
Price
You can either choose a one-month Perfume Surprise subscription or opt for a six-month membership. Either way, the shipping won't cost a dime. The subscription, however, is $24.99 per month. In fact, there are 3 possible pricing plans that you can select from:
One-month fragrance subscription – $24.99;
3-month perfume subscription – $67.50;
6-month subscription – $125.
4. Olfactif
Before placing an actual order, this fragrance provider lets you try one of their pocket-sized perfume samples for free. Another thing that's free is their delivery service. The company's employees state they only work with less known yet reputable perfumers located all over the globe. Their main focus is to set new trends instead of following the already existing ones. Olfactif sells both men and women fragrances.
The company was developed by Tara Swords, in 2013. She is a perfume aficionado and her purpose was to create a link between artisan fragrance makers and those who love beautiful scents but who are sick and tired with mass-market products. Today, the firm has grown a lot and it has become one of the best fragrance subscriptions that are based on indie and luxury aromas collected from all around the world. As you might tell, I'm talking about a niche company.
Benefits
Most people enjoy these perfumes, saying they all smell great and they work excellently as gifts;
Clients can cancel their subscriptions any time they want without any obligations;
You will never get bored with these scents because Olfactif offers different types of fragrances that vary based on the season (now it's a good time to come clean and admit that I'm more a fan of spring and summer scents when I receive more floral and fruit aromas than woods or spices).
Price
If this is your first time ordering Olfactif fragrance box, you will be able to get it for only $10. This perfume sampling subscription will arrive at your doorstep every month with a selection of three niche scents which are designed and created by perfume artists. There are three available pricing plans you can opt for:
The classic one-month subscription – $20;
A three-month membership – $57;
The six-month subscription – $102;
The yearly alternative – this one is the most convenient for you in terms of monthly fees – $180.
5. Scentbox
While Olfactif offers its clients a monthly surprise in the form of jewelry, Scentbox allows them to review the company's extensive perfume catalog and then choose the perfect fragrance that each customer has been searching for. Their portfolio comprises over 800 designer perfumes out of which more than 500 scents are standard ones while over 200 are premium perfumes. All these products are created by no less than 80 highly-notorious brands.
At Scentbox, subscribers can either receive their desired scent one time per month or agree to get the company's perfume of the month. Furthermore, if you decide that your chosen scent isn't the right one for you after all, the company is ready to provide free exchanges. This fragrance subscription box is much more affordable than other similar programs.
Benefits
It's a budget-friendly subscription service;
There is a wide range of available perfumes and scents formulated by a lot of popular brands;
You can get a different and refreshing scent every month;
Clients are free to cancel their subscription and end the contract anytime they want.
Price
There are two available Scentbox pricing plans:
The Standard subscription – costs $14.95; you will receive one fragrance per month and the company will deliver a 30-day supply of that scent; the shipping is free;
The Premium subscription – costs $19.95 and it offers access to all the listed perfumes, including those made by high-end designers.
Another perk that Scentbox offers to their new customers is a 35% discount for the first month which means you will only have to pay $9.72 instead of $14.95.
Luxury Scent Box Comparisons:
6. Luxury Scent Box
This one is a perfume subscription box that markets both men and women fragrances. As a subscriber, you will receive 9ml of designer-made perfume per month. You can either accept the company's monthly fragrance or get one based on your profile and preferences which the company will be aware of once you fill their profile survey. What's interesting about this subscription is the fact that active members can buy an additional scent anytime they want for a fee of $18.
Luxury Scent Box claims to sell only high-quality premium perfumes so expect the price to be a little higher compared to other similar products. As soon as you sign in, a specialist will contact you in order to guide you and help you select the perfect scent that matches your personality traits. In addition, he or she will give you suggestions related to future perfume selections.
Benefits
Clients have the possibility to select from a massive selection of completely authentic perfumes;
All the fragrances are niche perfumes;
The first time you order from Luxury Scent Box, you will also receive a signature reusable case;
Active subscribers can also receive a new reusable case that's based on season;
You will enjoy a travel-sized spraying container;
The perfumes are made by brands that are reputable and very popular such as Escada, Givenchy, Gucci, Burberry, Cartier, Giorgio Armani, and others.
Price
This subscription is pretty affordable, at only $15 per month. You can browse through their fragrance catalog and select all the perfumes you want to add to your monthly calendar in order to receive customized orders.
Luxury Scent Box Comparisons:
7. Pinrose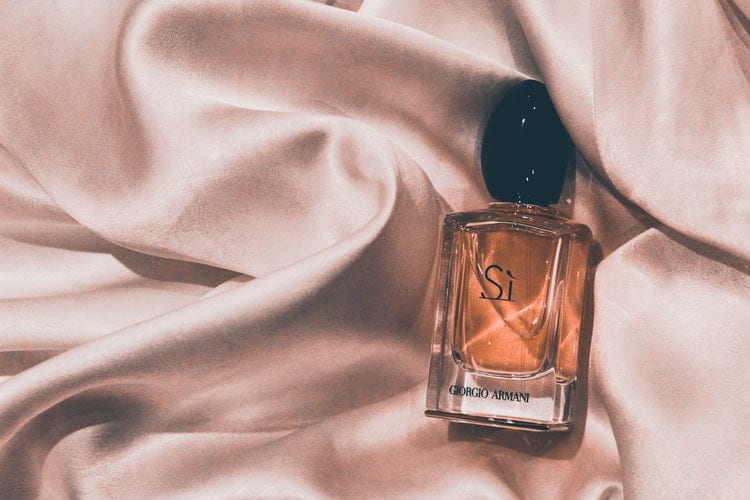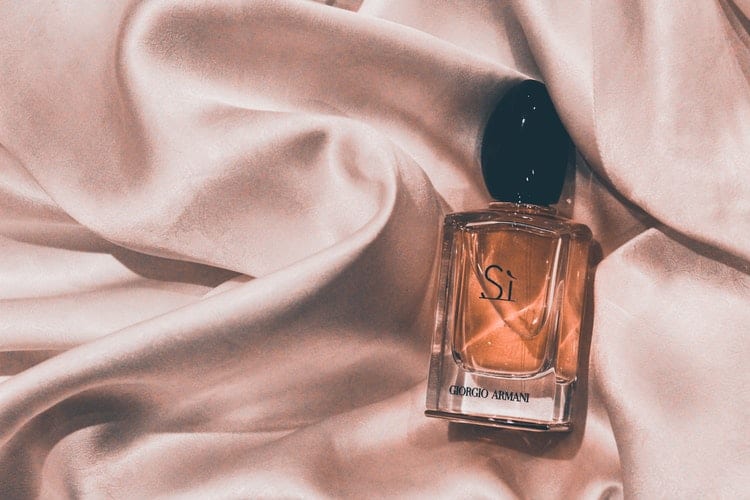 If you're a creative person, then this subscription might be the right option for you. The platform features a Scent Profiler quiz during which you will answer to questions regarding your personal style, favorite music, preferred colors, perfume experience level, and others to determine the top 3 most suited scents chosen from the company's product line of 10 fragrances. What truly sets this brand apart and makes it stand out in a market full of alternatives is the fact that all these products are formulated, packaged, and marketed by Pinrose. In other words, they sell their own perfumes.
If you want to test the fragrances first, you should order the Petal packs which are single-use scented wipes. The names of the scents are clever, creative, and witty: Merry Maker, Sun Saint, Pillowtalk Poet, Gilded Fox, Secret Genius, etc. Some of these fragrances are chill while others are deeper, richer, and sexier so you have plenty of options to choose from that match your character and individuality.
Benefits
These perfumes are totally safe for humans because they are free of parabens, gluten, and other potentially-harmful ingredients;
They are also safe for animals, being animal cruelty-free products;
Pinrose perfumes are hypoallergenic and they go through repeated tests before being released on the market;
You have the freedom to personalize all kinds of aspects, from the bottle to the scent mix and Petal pack.
Price
The sample starter kit costs $7 and it comes with single-use sachets for each fragrance. The Petal Pack with 25 counts is sold for the price of $20 and the Rollerball Style Kit can be purchased for $47. For orders that are higher than $75, you will benefit from free shipping and free returns.
How to Find Your Signature Scent?
Don't try more than 3 fragrances at a time – it's true you should smell a lot of perfumes before deciding which scent suits you the most but if you smell more than 3 options at once your olfactory senses won't work at their full potential anymore;
At first, you should stick to lighter scents – it's best to use or try musky or aqueous fragrances first which are lighter and fresher. Then, you can switch to fruity, floral, and citrus before wearing more powerful scents like heavy and woody ones;
Do your best to understand the smell and aromas of a certain perfume blend – the more informed you are the better you will be when it's time to buy a new fragrance because you will know exactly what to ask for;
When you're trying out multiple perfumes, don't rely on coffee beans to recover your sense of smell. According to some experts, that's just like smelling another strong fragrance. Instead, place your nose close to the inside part of your elbow because that specific area doesn't have any scent at all;
Be patient and pay attention to the way the perfume changes its smell after a while. It's a well-known fact that all fragrances have a top note that fades or evolves to a dry down scent. In fact, a top note is supposed to last only for up to 20 minutes but it's the first contact you have with the perfume so it can make you buy or refuse the product. The scent that follows that top note will last on your skin for a couple of hours.
Main Perfume Scents
Here are some of the most common perfume scents out there:
Musk – this one is pretty hard to ignore, considering it is both sweet and strong;
Floral – there is a massive array of floral perfumes, from soft ones to powerful oriental scents. It can basically mean anything, starting with white flowers such as lilies and gardenia and finishing with deep smells provided by peonies, roses, and violets;
Woody – this one can resemble a creamy nutty flavor that reminds you of pralines or it can be dank and spicy;
Smoky – the scents vary cedar chips, a burning campfire, etc.;
Green – a combination of dewy moss and wheatgrass shot as well as the air of a spring morning;
Aquatic – marine notes that add an extra natural touch and a bright and fresh fragrance. You can find notes of seawater, algae, sand, ocean breeze, etc.;
Citrusy – usually hues of grapefruit or orange are toned down by notes of dark almond, sandalwood, and even bergamot. Other scents can include mandarin and tropical lime;
Oriental – if you're a courageous person that dares a lot, oriental perfumes might be the ones for your personality type. These perfumes provide both sensuality and warmth. They are heavy and mysterious and include precious woods, exotic flowers, vanilla, and spicy scents.
The Best Fragrance Subscription Boxes – Bottom Line
So, there you have it! These are some of the best perfume subscription alternatives that you should definitely consider before deciding which company you should order from. The ideal scent becomes something that you're familiar with. It's something almost personal and intimate that reminds you of a certain special moment or a dear friend or family member. An optimal perfume will linger in the air and will lead to specific thoughts but all fragrances are useless unless they don't suit your unique identity and temperament.