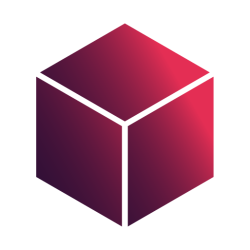 Latest posts by Subscriboxer Team
(see all)
The best pet subscription services are the ones that give you the best products at the greatest value. They offer customization that allows you to set up a method with products that work for your pet family.
When your Ipsy or Loot Crate arrives in the mail, the excitement can hardly be contained.
After a few months of a pet subscription service, your pet will begin to experience the same feeling, making it all worth it. But before you get there, you must pick the perfect box for them.
What is a Pet Subscription Service?
A pet subscription service is a monthly delivery of items for your pet. Often, they are in the form of mystery boxes, complete with treats and toys. But there are also medical, food, and grooming options.
While it's difficult to pin down the first pet subscription service, the first well-known dog subscription box was BarkBox, which was founded in 2011.
The company seems to have plans to become much more than a subscription service. In 2016, they told Forbes they wanted to become "Disney for dogs" and that they would "like us to reach every dog in America."
Reasons to Subscribe to a Pet Service
Pet subscription services can be a little intimidating at first. After all, we all want the best for our pets and wouldn't do anything to jeopardize their health or happiness.
Thankfully, millions of people trust and subscribe to pet subscription services for these reasons.
Save Time – Many pet owners spend hours a month shopping for treats and toys. This can really add up and cut into quality time spent with your pet, which is one of the main reasons I love pet subscription boxes.
Save Money – If you never spend money on your pets, a pet subscription box won't save you much. But if you're constantly buying stuff for them, you will save plenty by waiting for your box to arrive. At the very least, you'll save on shipping costs since you only pay once a month.
Less Shopping – Some people love shopping while others only do it out of necessity. If you are one of the people who loves your pets but hates shopping, a pet subscription box will benefit your life. It's very convenient because it helps you skip the effort of single-item purchases
Try New Things – I tend to stick to the tried and true when I get tired. But with a pet subscription service, you will get to try things you didn't even know existed. You will get a handful of high-quality toys and treats which are usually selected by experts;
It's fun to open the box and be surprised by what you find inside;
Many companies donate to charities and support a cause.
Types of Pet Subscription Services
Pet Food – so you can get food delivered month at a reduced rate
Pet Toys – keeping your pets entertained with something new every month
Pet Treats – new treats to try out. Once you find your favorites, you can reorder them specifically
Pet Training – from bells to leashes, this is a great way to work on pet behavior in a safe way
Pet Variety Packs – a little bit of everything at a reduced rate
What to Look for in a Pet Subscription Service?
When shopping for pet subscription boxes, knowing which ones to try is difficult. Should you go for the most popular or try one of the more unique picks? The best way to decide is to make a list weighing your options on these scales.
Price – The price of the box means a lot to most people. I prefer to stick to a budget and not choose any boxes outside of that budget. This can help narrow down the options significantly or allow you to get more than one box.
Ingredients – If the box you have your eye on includes treats or food, it's a good idea to research the ingredients. If your pets are on a restricted diet, having this information can be a lifesaver, sometimes literally.
Customization – I love customizing everything in my life and expect the same for my pets. So when it comes to pet subscription services, I always want to ensure that I get to customize my subscription for my dogs and cat.
Customer Service – I will not get the subscription service if there is no easy-to-access customer service option. A company must be easy to contact, especially when pets, who can't speak for themselves, will be using the products.
Past Products – Most companies allow you to see past boxes, so you can see if you are interested in what they have to offer. This is a wonderful way to show that you are transparent with what you put in the boxes and have nothing to hide.
How to Find a Subscription Box that Your Pet Will Love
Know What Comes in the Box
There are plenty of pet subscription boxes out there. For instance, some contain a mix of toys, treats, and even chew items (dog packages). This is the case of BarkBox which delivers themed collection items. Other options like Meowbox, which is a cat-oriented service, ship between four and six different things in the same box at a time. It all depends on what your goals are. Let's say you need a monthly subscription box that helps you train your puppy. If that's the case, you should try PupBox. If you're a cat lover, then subscribing to CatLadyBox might be one of your alternatives, and this list goes on and on.
Before making any decision whatsoever, you should research both the content and the price tag of several different boxes to make a comparative analysis and see what your pet might like the most. Most packages provide toys, treats, food, other items, or a combination of all these things. Unfortunately, there are situations in which you cannot really find out the content of the box before actually receiving it.
What's best about becoming a subscriber to these types of services is the price advantage. Usually, you will benefit from lower costs. In other words, pet subscription boxes seem like a good deal, especially if you consider the full retail price that sellers apply. The main downside, however, is the fact that many pet subscription programs don't have a refund policy. Simply put, you will have to keep all the ordered items even if your pet doesn't really enjoy them.
Know Your Pet
Before ordering a subscription package, you should also find out if this kind of delivery service is suited for your cat or dog. Look back in retrospect about what your pet likes or dislikes. However, it's practically impossible to figure everything out even before you place an order because your little buddy might not enjoy a new treat or toy that you weren't even aware of. What's nice about having a pet subscription box is the fact that you can try new items and foods without paying the full cost of overpriced single products.
All things considered, you still can think realistically. For example, if your dog has certain dietary restriction it must follow, you might want to avoid certain boxes. Also, if a cat has one favorite toy, it might not be willing to try new ones. Still, in the case of large dogs that chew toys pretty quickly, receiving a monthly set of new playthings might be an ideal solution.
Know Yourself
Although it's true that your pet must love what comes inside the package, you, as the pet owner, must also like what you receive. The items should be things you truly value. Besides the price, there's another very important factor that makes people order online pet subscription boxes instead of purchasing those items from a brick-and-mortar store: the lack of time. Nowadays' society is a time-starved one so going to physical shops and looking for different products can be both annoying, stressful, and time-consuming. Therefore, becoming a subscriber and having all these goods delivered at your doorstep is highly convenient.
Discover All Your Options
Before signing up to receive a monthly pet subscription box, you should always research the companies and providers. According to experts, there are several elements one must take into consideration:
Customer reviews – see what other pet owners have to say about a certain brand. Other clients' opinions speak loudly about the real facts and service quality that an e-commerce business offers;
Cancellation policy – search the company's cancellation options. If you agree to a one-year contract but, at some point, you want to cancel your subscription, you should be able to do that. Check the provider's terms and also see whether or not your subscription will be renewed automatically;
Overall online experience – browse the company's website and see if it is easy to navigate and user-friendly. They should feature a FAQ section where you will find a lot of useful information such as how to create a new account and become a subscriber, when you will receive the package and plenty of other details;
Coupons – searching for coupons is important because it might help you find great discounted rates. Some brands even offer a trial period or extra products (a good example is when a company gives you an additional free item if you agree to a longer subscription period);
Mobile apps – some companies have developed their own mobile apps to help you handle your subscription when you're on the go.
The same subscription box can be wonderful for one pet owner while others might not be the ideal option. It all depends on your preferences, your pet's needs, your budget, etc. If you make the right choice, you will end up eagerly anticipating the delivery every single month.
Best Pet Subscription Services to Check Out
| | | | | |
| --- | --- | --- | --- | --- |
| Name | Cost | Pet | Type | Note |
| BarkBox | $20-$50 | Dog | Treats and toys | Lots of options |
| Nom Nom | $80-$200 | Dog | Food | Fresh food with pure ingredients |
| KONG Club | $10-$50 | Dog or Cat | Everything | Even has pet coach and vet support |
| Meowbox | $20-$30 | Cat | Toys and treats | Best for Cats |
| Binx Box | $20-$30 | Hamsters, rabbits, guinea pigs, and more | Toys and treats | Best for Most Pets Smaller Than a Cat |
Dog Food Subscription Services
It's easy to go to the store and buy dog food, but what happens when they're out?
Or what about that day you forget to order delivery? Dog food subscription services can save you time, money, and a little headache. Because your dog may not need treats and toys, but they need to eat!
Shipping: US, delivery with tracking
Price: $80-$200
Products: Fresh dog food
If fresh and flavorful dog food is important to you, Nom Nom is one of the top choices. Each bag is crafted by Nom Nom's Board Certified Veterinary Nutritionists, so you know that your dog will eat a well-balanced meal with Nom Nom.
If you don't want to invest in the full subscription, you can get a smaller pack, which lets you try four different meals for a low price.
Like other services, you get to customize your profiles and accept recommendations from the Nom Nom vets.
Pros
Checked by vets
Sampler available
Proven health benefits
Food amount based on your dog's needs
Also available at PetSmart
Cons
It arrives cold or frozen, so it may be ruined if it sits outside
Only receive what you need so you may need a backup food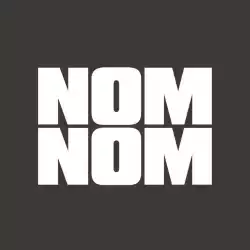 Real, Good Food For Dogs | Nom Nom
Nom Nom fresh food is gently cooked, which makes it easier to digest. With little to no added fiber (like wheat and corn that add bulk to other foods), your dog's digestive system can break down and use more of the food itself.
Check Prices
We earn a commission if you click this link and make a purchase at no additional cost to you.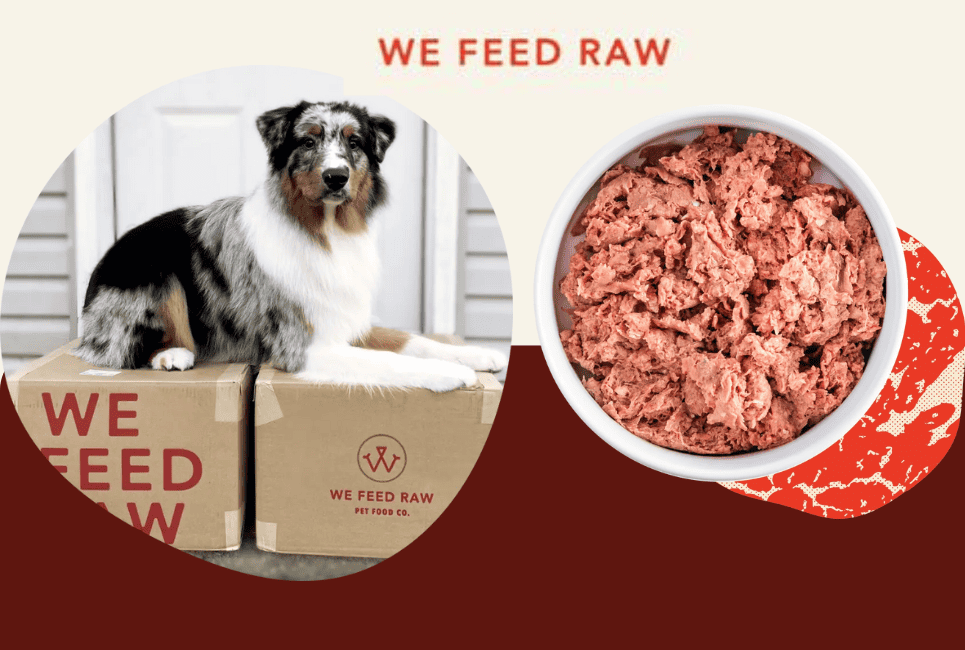 Shipping: US only on your schedule
Price: $80-$400
Products: Raw dog food
We Feed Raw is one of the best ways to control your dog's health issues. The diets from We Feed Raw help your dog have a healthier coat, give them more energy, and improve digestion.
Each meal from We Feed Raw is formulated by a Ph.D. animal nutritionist. So just like with Nom Nom, you know what you're getting into and that each bite has been approved by someone you can trust.
Pros
Ph.D. formulated
Free US shipping
Choose your selection
Cons
Frozen, so must freeze immediately
US only
Expensive for large dogs
Made Right, Made Easy | WeFeedRaw
We Feed Raw offers nutritionally complete and balanced raw dog food patties delivered right to your door. We Feed Raw is a well-respected brand in the raw pet food industry for its commitment to food safety and nutritionally balanced premium meals.
Check Prices
We earn a commission if you click this link and make a purchase at no additional cost to you.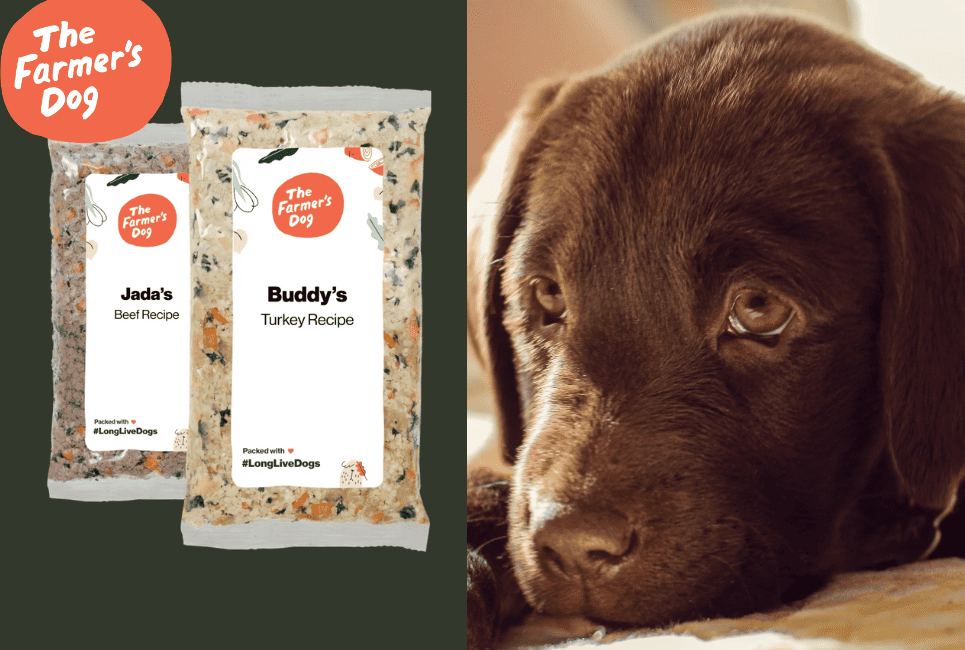 Shipping: US only on scheduled delivery
Price: $60-$300
Products: Raw dog food
The Farmer's Dog offers freshly-made meals for your dog that are suited for the AAFCO industry standards. They not only guarantee healthy meals, but they also mention that the food is crafted in USDA kitchens.
They swear against label tricks that customers tend to complain about. Instead, they vow transparency to their customers with personalized plans that are tested on humans, so you know it's safe.
Pros
USDA kitchen crafted
Guaranteed transparency
Personalized plans
Helpful blog and info on site
Fast delivery
Cons
Expensive, but not the most expensive
Intense instructions for deliveries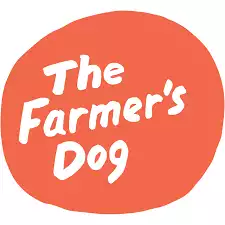 Made Fresh | The Farmer's Dog
One of the most exciting innovations in pet food, The Farmer's Dog is a safe alternative to conventional brands. No animal's digestive system is designed to eat highly-processed food every meal of their lives. The Farmer's Dog makes it easy to feed our pets what they were meant to eat.
Start Today
We earn a commission if you click this link and make a purchase at no additional cost to you.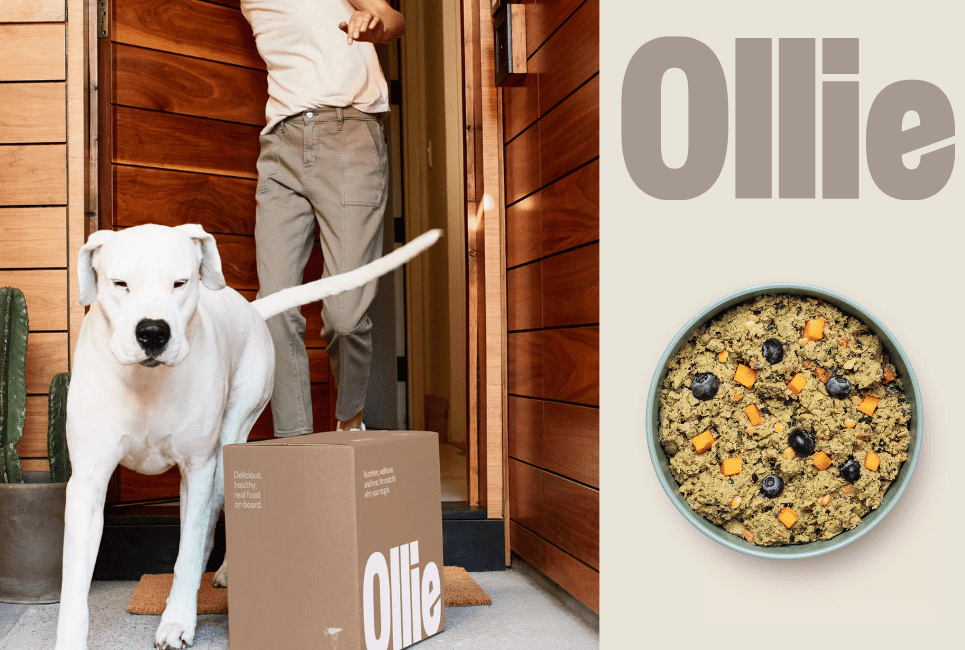 Shipping: US only,
Price: $60-$400
Products: Baked or fresh dog food, treats, and more
Ollie is a dog food subscription service that offers a mixed blend of meats, fruits, and vegetables, whereas other brands focus solely on meat. This is a great way to save money and offer your dog variety.
Some of their plans are as cheap as one dollar a meal. Despite adding fruits and veggies to their meals, they are vet-checked and approved, so you know your dog is only receiving only the best.
Pros
Mixes meats with produce
Packs easy to travel with
Prices start low
Can mix baked and fresh plans
Cons
Not considered a raw food diet
The balance of produce isn't for everyone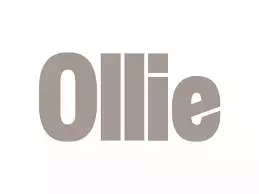 Something Healthy For Every Belly | Ollie
All five of our protein-packed Fresh recipes are carefully crafted with whole foods and slow-cooked for maximum nutrition and flavor.
Get Started
We earn a commission if you click this link and make a purchase at no additional cost to you.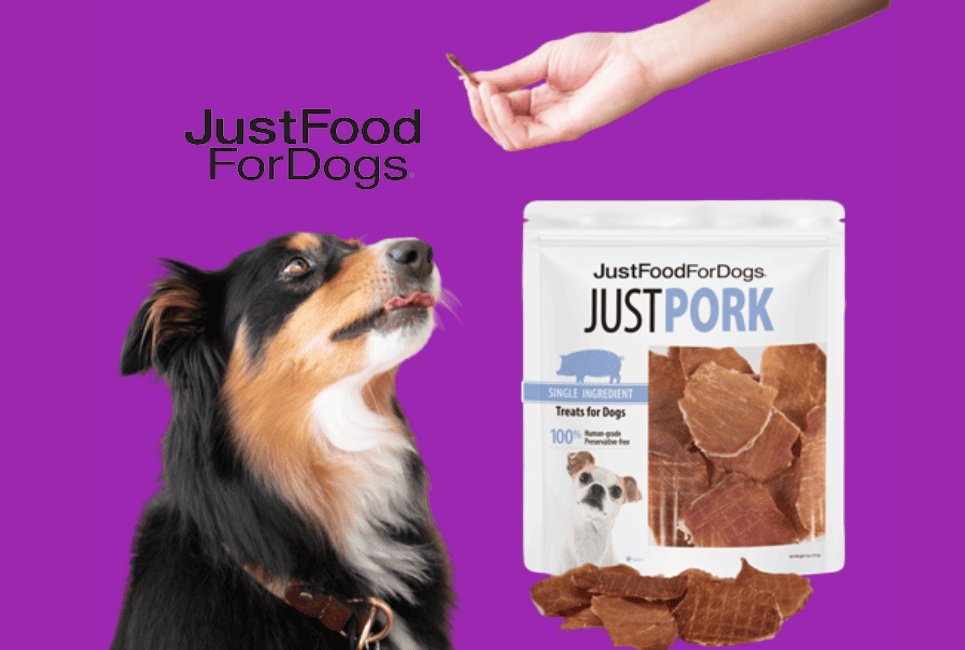 Shipping: US only on a schedule
Price: $30-$200
Products: Raw food, supplements, and treats
Just Food for Dogs is a great resource for feeding your dogs even if you don't get their subscription service. They have a feeding calculator, an informative blog, and more learning resources.
Their service isn't the typical subscription. Instead, you click auto-ship when you checkout to save 40% on your first order and 5% on every order after that to get your dog food delivered every 2-8 weeks.
Pros
Proven benefits
Claims to be the #1 vet-recommended fresh food
More affordable than other similar companies
Offers treats and gift bundles too
Great customer service
Cons
Some formulas not high-rated, like the rice options
There was one recall in 2018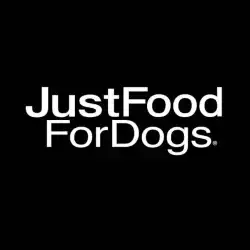 Amazon or Chewy Subscription Service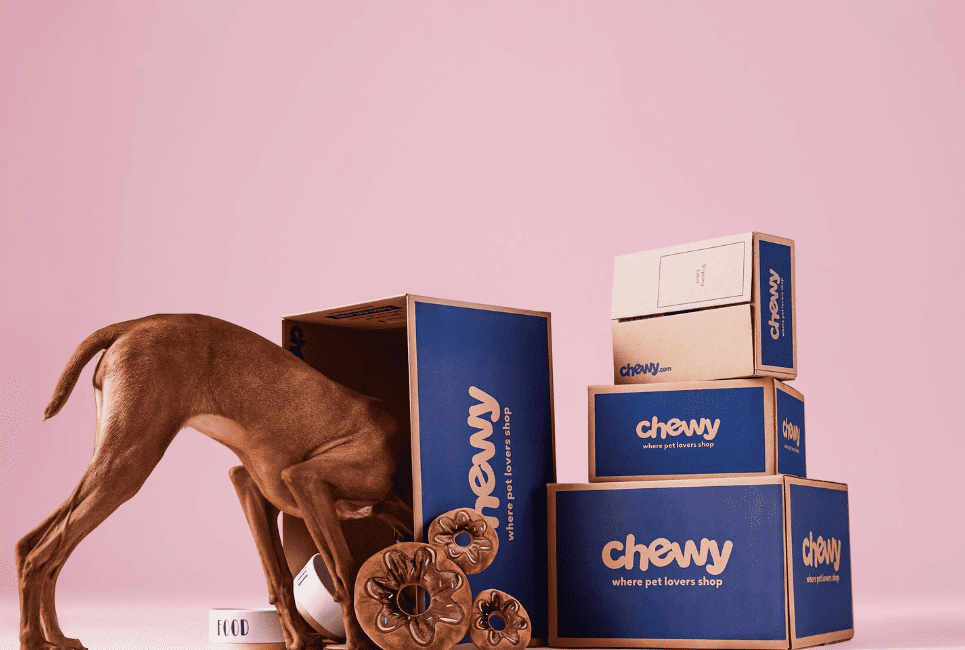 Shipping: Scheduled delivery
Price: Whatever price of the food you choose
Products: Many brands to choose from
Amazon and Chewy offer discounts if you subscribe to their dog foods. This is a good way to save money and ensure that you never run out of dog food. This is the exact method I've used in the past.
Pros
Easy and fast
Choose from many brands
Cheap
Get food at a discount
Cons
Not best formulas
Doesn't compare to raw dog food
Dog Toy and Treat Subscription Services
Pet toys and treat boxes are the most popular. When someone mentions a pet subscription box, they generally mean dog treats and toy boxes.
This is where it all started and is still going strong today, with millions of users pampering their pets with these tried and true services.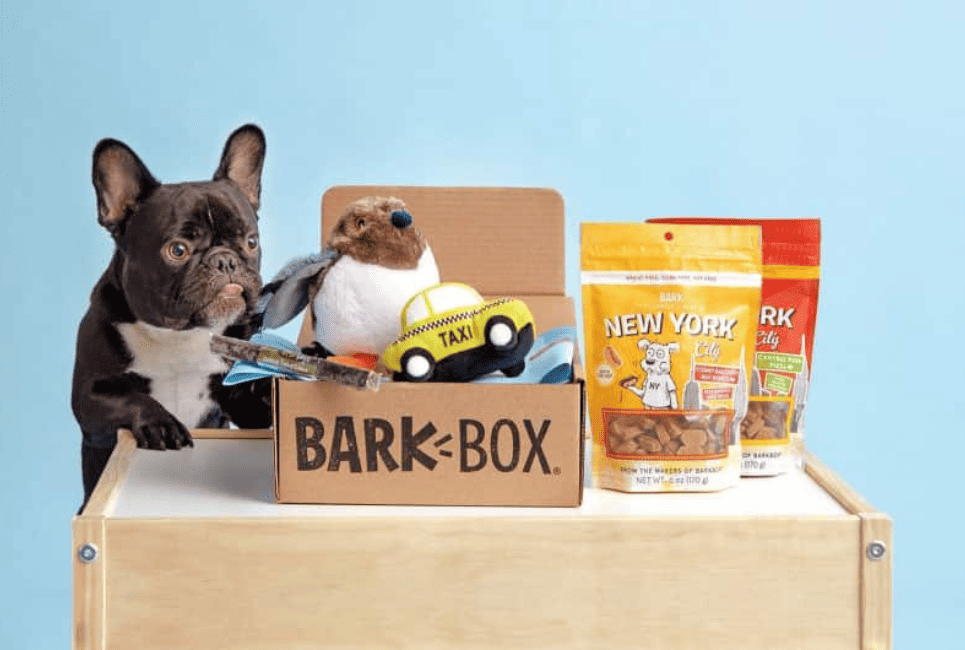 Shipping: Worldwide in the first two weeks of the month
Price: $20-$35
Products: Two plushes, two bags of treats, and surprise games
BarkBox is the most popular dog subscription box. Each box has two plushies, two bags of treats, and two games. On top of that, there is a fun theme each month that isn't unveiled until the last moment.
However, the exact contents can be tailored to your dog's needs. Your dogs have profiles on the BarkBox website to get the right toys and treats for their playstyle and taste buds.
You can even choose only to have toys or treats, doubling whichever you prefer.
Pros
Fun themes
Over 2 million subscribers
Customizable
Birthday gifts
Can skip if you don't like the theme
Cons
Not for dogs who chew a lot
It doesn't offer multi-dog boxes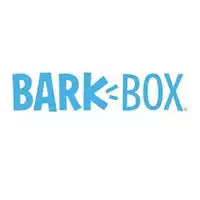 Monthly Dog Goodies for Good Doggies | Barkbox
A monthly dog box delivery of pure canine bliss with unique monthly themes featuring 2 dog toys, 2 bags of dog treats, and a drool-worthy chew.
Get Barkbox
We earn a commission if you click this link and make a purchase at no additional cost to you.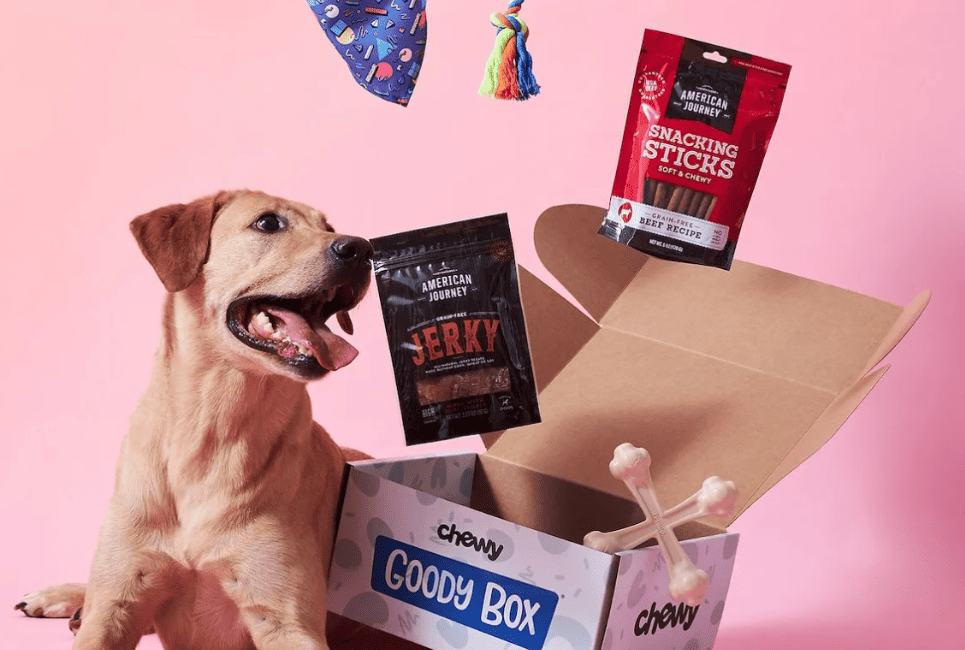 Shipping: US only, ships as soon as you order
Price: $20-$50
Products: Toys, treats, and surprises depending on the box you choose
If you want variety, Goody Box is one of the best options. There are over a dozen choices, some even for cats. This way, you can choose your theme, the dog's size, and the price you pay.
Chewy has partnered with Disney, so they offer a few adorable Disney options. But my favorite part about working with Chewy is their amazing customer service. Their policies are top-notch.
Pros
Chewy has amazing customer service and policies
Many options
Dogs or cats
Choose your theme
Cons
Not a surprise box each month
Not exclusive items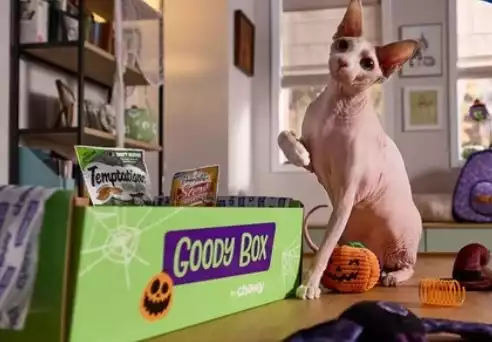 Goody Box | Chewy
Goody Boxes are specially curated pet gift boxes with a selection of five or more premium products that are handpicked for your dog or cat. There is a dog box filled with full-size dog treats and dog toys, along with other nifty items all picked by dog lovers for the perfect dog gift box.
Check Prices
We earn a commission if you click this link and make a purchase at no additional cost to you.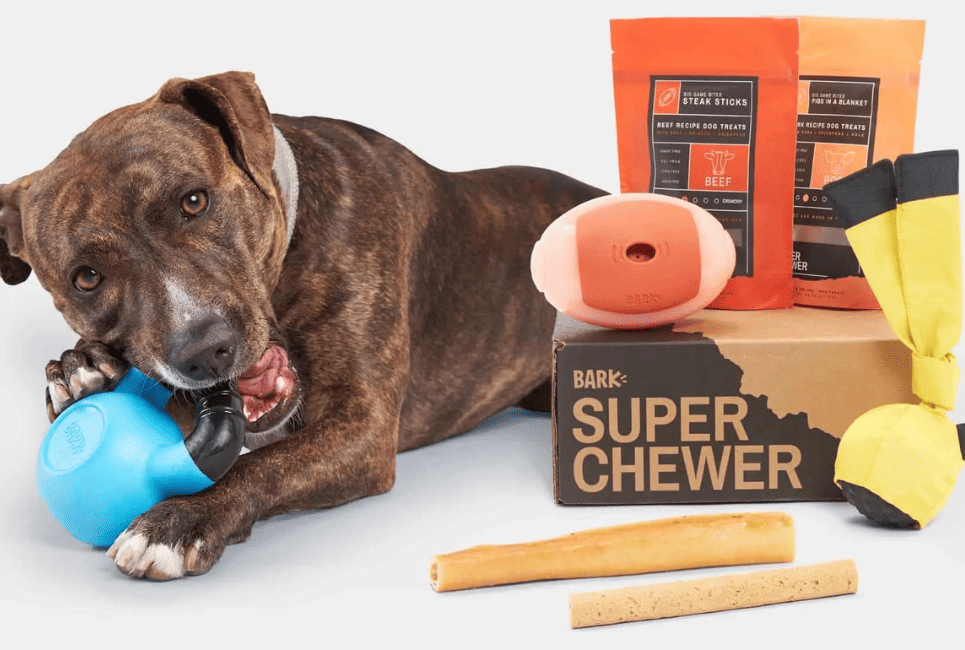 Shipping: US only, ships the first two weeks of the month
Price: $30-$45
Products: Two super chewer toys, two treat bags, and meaty chews
Super Chewer is a special box made by the BarkBox company. It follows a similar theme to the regular BarkBox, but it's specially made for dogs who love to chew and destroy anything they can.
Each box has tough toys, tough treats that can be customized to dietary preferences, and meaty chews. The Super Chewer contents are often exclusive to Super Chewer boxes, so you know that you can't get them anywhere else.
Pros
Another BarkBox box
Perfect for touch chewers to destroy their toys
Customize treats and toys
Super chewer exclusives
Cons
Toys aren't indestructible
US only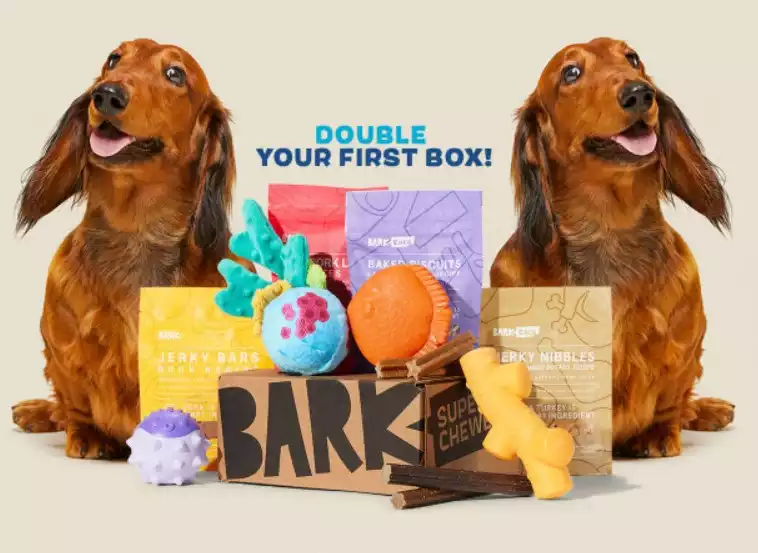 Super Chewer Box | Barkbox
The Super Chewer by BarkBox Subscription Dog Box comes packed with 2 tough dog toys that are always fluff free, 2 full sized bags of fresh healthy dog treats, and 2 meaty dog chews.
Subscribe Now
We earn a commission if you click this link and make a purchase at no additional cost to you.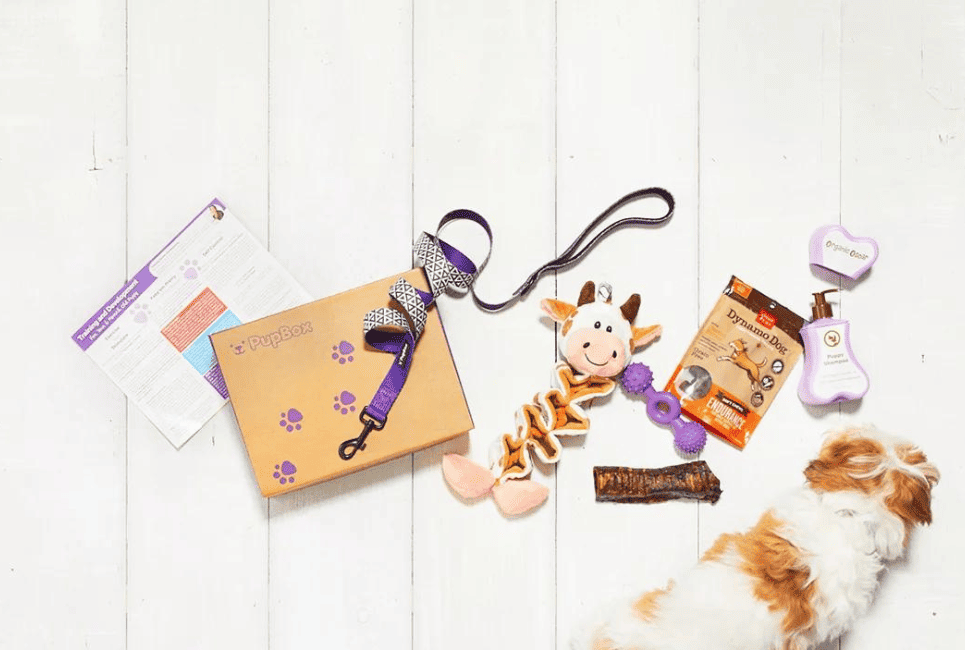 Shipping: US only
Price: $30-$40
Products: Treats, toys, and accessories
PupBox is a subscription service brought to you by PetCo. It lets you create amazing pet profiles so you know your pet is getting what they need. Experts employed by PetCo will even walk you through training guides and recommend products.
At PupBox, you can also create your box by shopping at their store. It works just like any other online store, as it is sorted by product type. So you can pick a few treats and toys that suit you.
Pros
Transparent details on site
Create profiles for your dogs
Designed for puppies
Training tips available
Can buy old products
Cons
Not ideal for older dogs unless you buy the adult box, so you need separate boxes
US only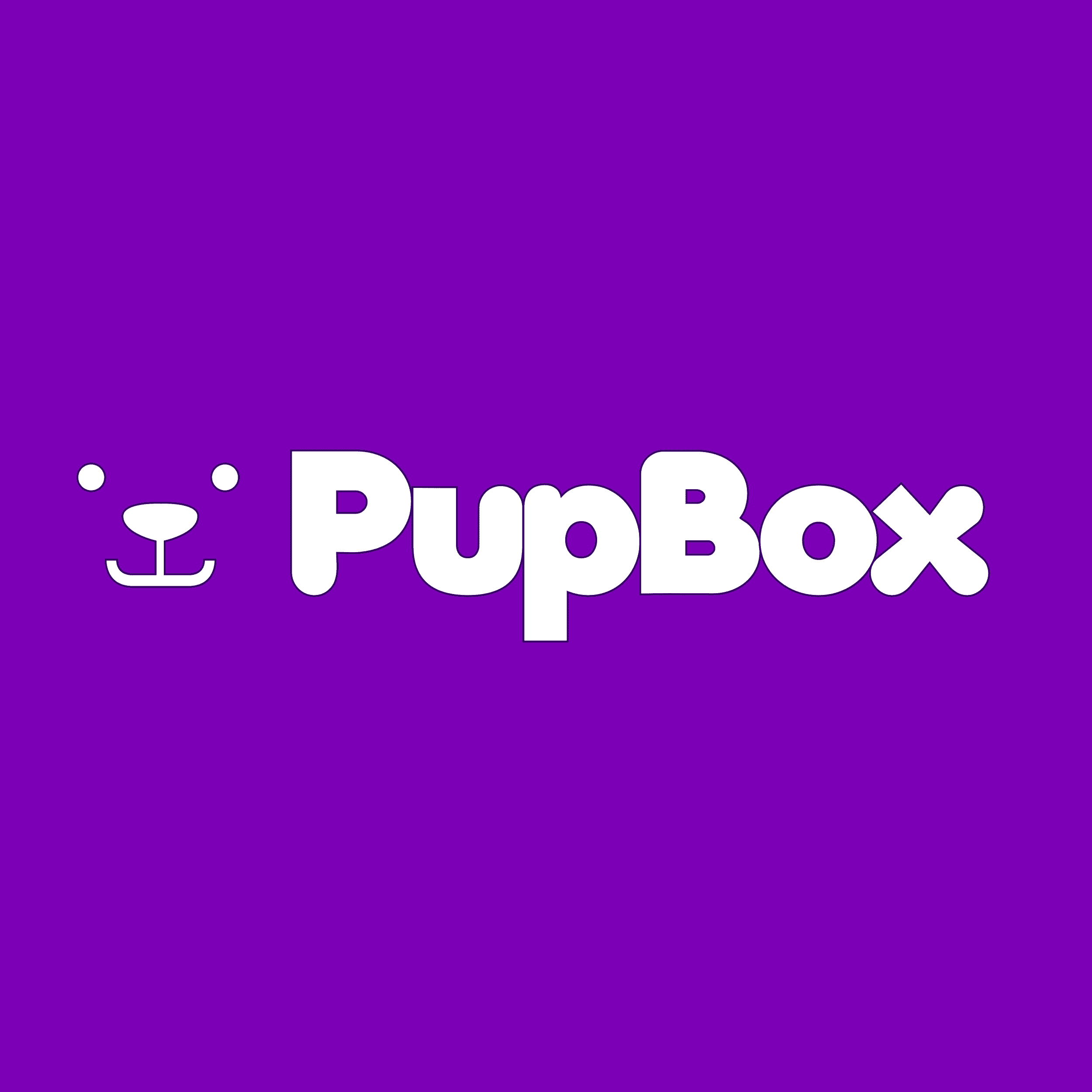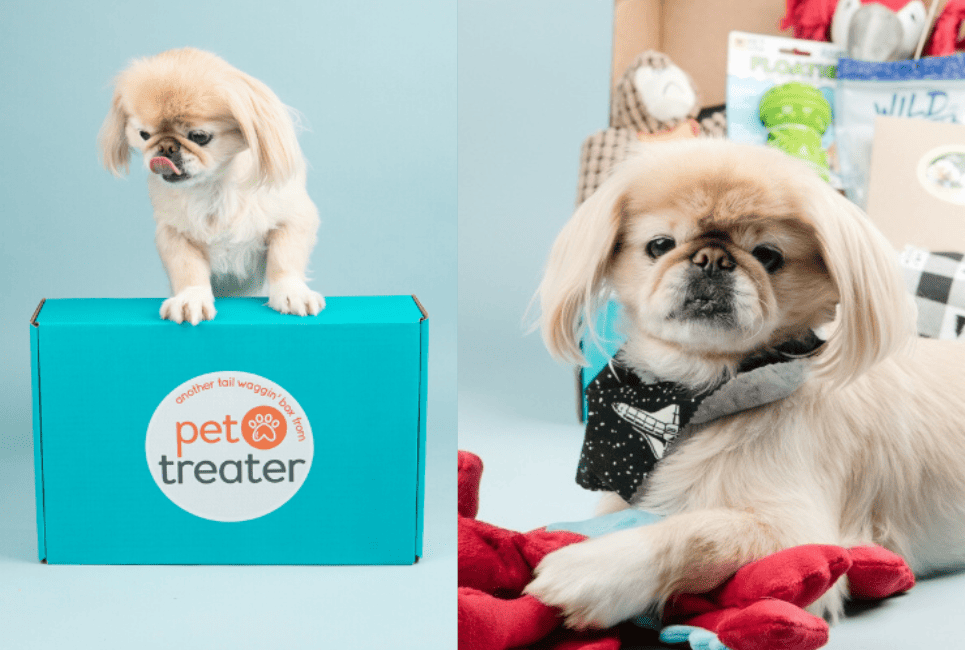 Shipping: US only, on the 10th
Price: $15-$30
Products: Toys, treats, and more
Pet Treater is a great box for those who like surprises. Even the mixture is a surprise as it's not a set ratio. You can get a cat-specific or dog-specific set which makes this a great one-stop-shop for many pet owners.
Like other pet subscription services, Pet Treater asks you to create profiles for your pets. But the best part about Pet Treater is that they have the lowest starting price on the list, making dog sub services available to everyone.
Pros
Cat or dog options
Low starting prices
Two options
Easy to change info
Cons
May ship in a bag
US only
No combo boxes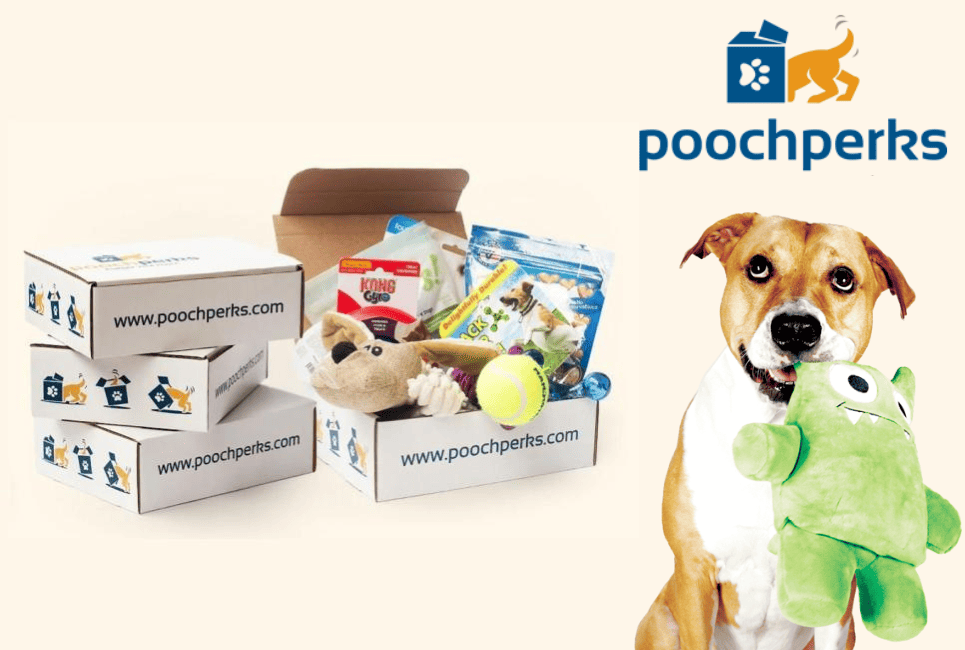 Shipping: International, but not worldwide
Price: $10-$40
Products: Toys, treats, and more, depends on the box you choose
Pooch Perks is a fun subscription service that offers something special for those who want to know what they're getting into. The box is featured on the home page and lets you know exactly what is in it.
They also seem to have some unique finds, such as bandanas, which most boxes like it seem to neglect. They are on the expensive side, but the quality is there, so it's all about the owner's preferences.
Pros
Fun themes
Know what you get
Mixed items to suit your dog family
One-time options available
Shop available
Cons
Not as many surprises
To get the good stuff, you need a premium
Easy to miss the first box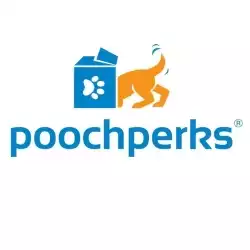 Pawsome One-Time Boxes | Poochperks
Poochperks offers a monthly dog box that gives your furry canine friend something new to enjoy every month.
Get A Box
We earn a commission if you click this link and make a purchase at no additional cost to you.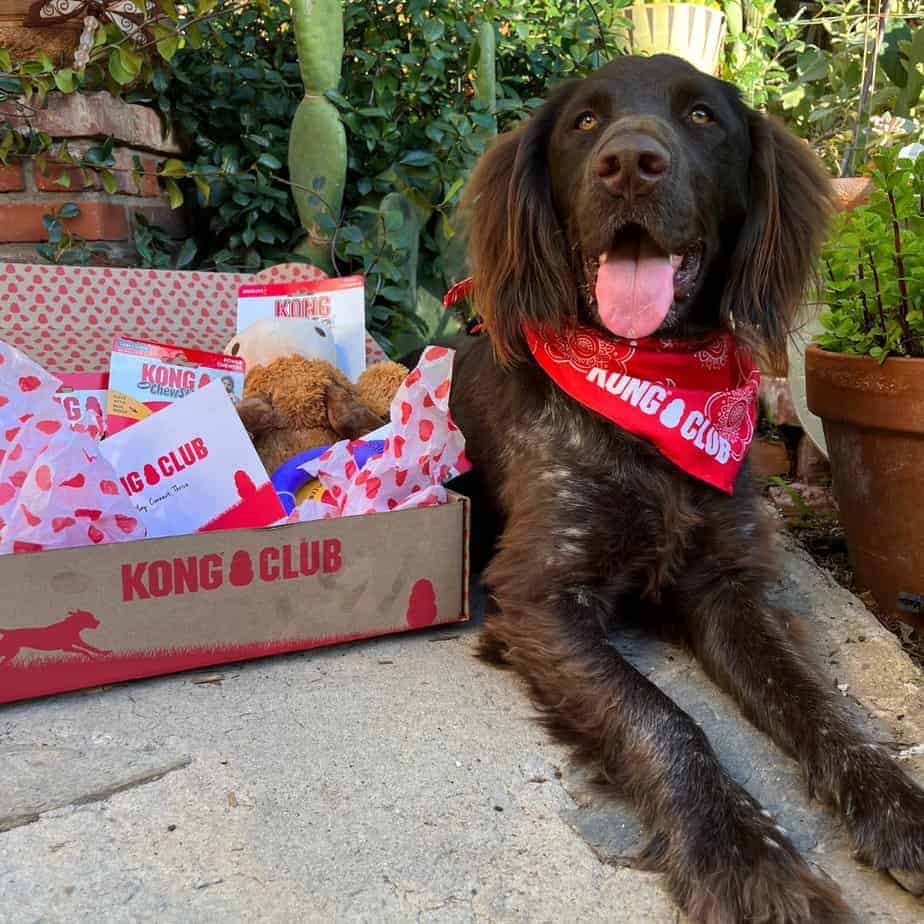 Shipping: Worldwide subscription, doesn't ship
Price: $10
Products: Not products, coaching and training
KONG Club goes above and beyond for its customers. KONG is not a standard subscription service with special KONG toys, which I swear by, they are an alterative plan to connect you with professionals.
When you subscribe, you don't get a box. You get one on one sessions with a pet coach as well as 24/7 vet support. This is the total package; I suggest pairing it with a product box or asking for recommendations from your professional.
Pros
Cheap
Offers coaching and training
One subscription for all pets
Cons
May favor KONG products when making recommendations and leave out other options
Doesn't offer products with a subscription
Best Cat Subscription Services
Cats are the second most popular pet in the world. The United States and China each have over 50 million pet cats wandering around their households. In Russia, cats are a more popular pet than dogs.
Needless to say, plenty of cat owners are more than willing to order their cats a subscription service.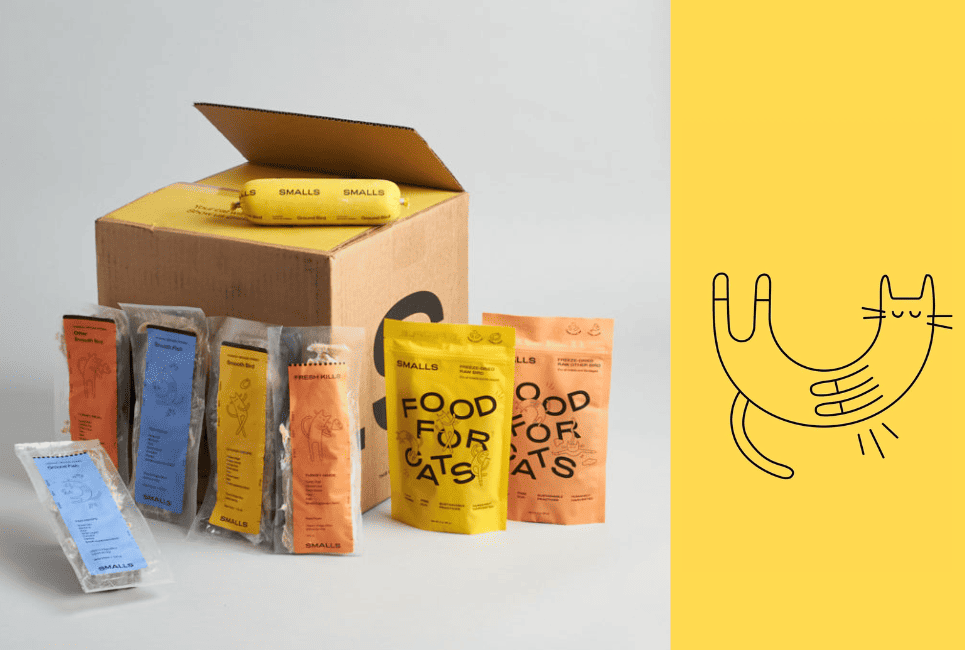 Shipping: US only, every 2-8 weeks on your schedule
Price: $70-$150
Products: Raw cat food
You're killing me with this box, Smalls. Their methods work really well because you can get a sampler before you commit, which saves a ton of money if you don't like it. You get to customize your cat's profile and pick which meats to feed her.
Their food is always fresh and entices every cat that has tried it. It is definitely the most popular cat food subscription service, and I see why. The variety in each food box alone is enticing to me.
Pros
Samplers available
Customize your box
Voted #1 Healthiest Cat Food
Proven health results
Cons
The fresh options are expensive
US only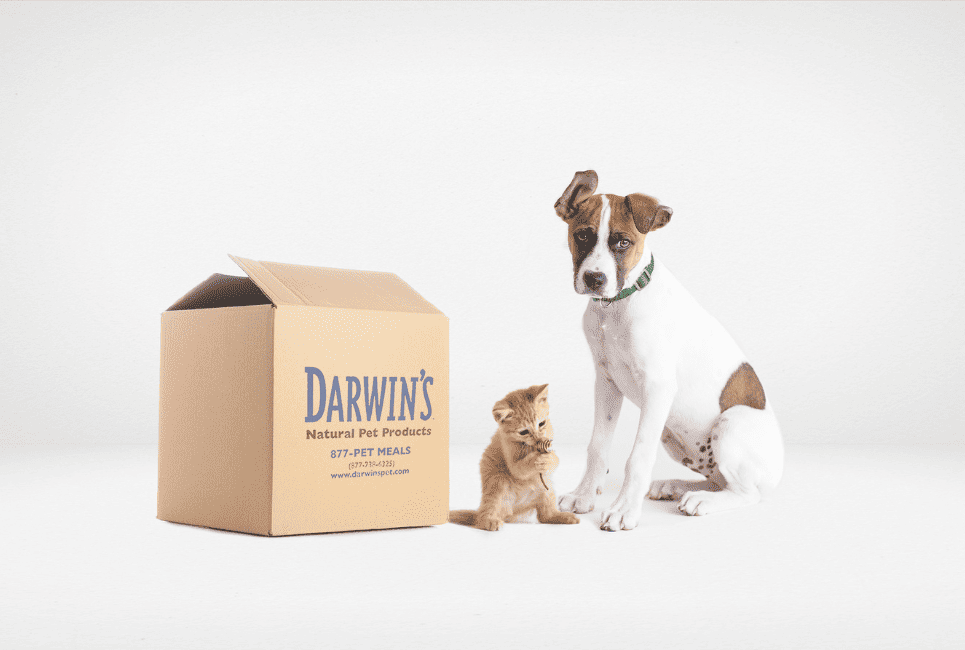 Shipping: US only, according to your schedule
Price: $80-$150
Products: Raw pet food
Darwin's Natural Pet Products is available for dogs and cats. However, there are many other dog options, so I choose this one for cats only.
The formulas are minimally processed, free from grains and fillers, and are reviewed by vets.
They are a bit on the pricey side, but once you read the ingredients, you'll understand why. This is the diet of a wild cat who is living his best life. So if you're willing to pay for that, Darwin's is worth it.
Pros
Options for cats and dogs
Quality ingredients formulated by vets
Customization options
Frozen so that they won't go bad
Cons
Expensive
US only
Raw foods, so they can't be left out long after thawing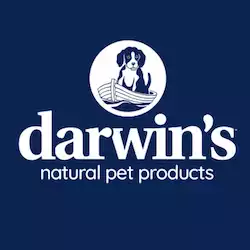 A Healthier, Happier Pet in 30 Days | Darwinspet
All of the ingredients used by Darwin's are human-grade and USDA-approved. In the Natural Selections meals, all of the meat is pasture-raised and grass-fed, so your pet is receiving top-quality meat. Each recipe has different vegetables and ingredients.
Get Started
We earn a commission if you click this link and make a purchase at no additional cost to you.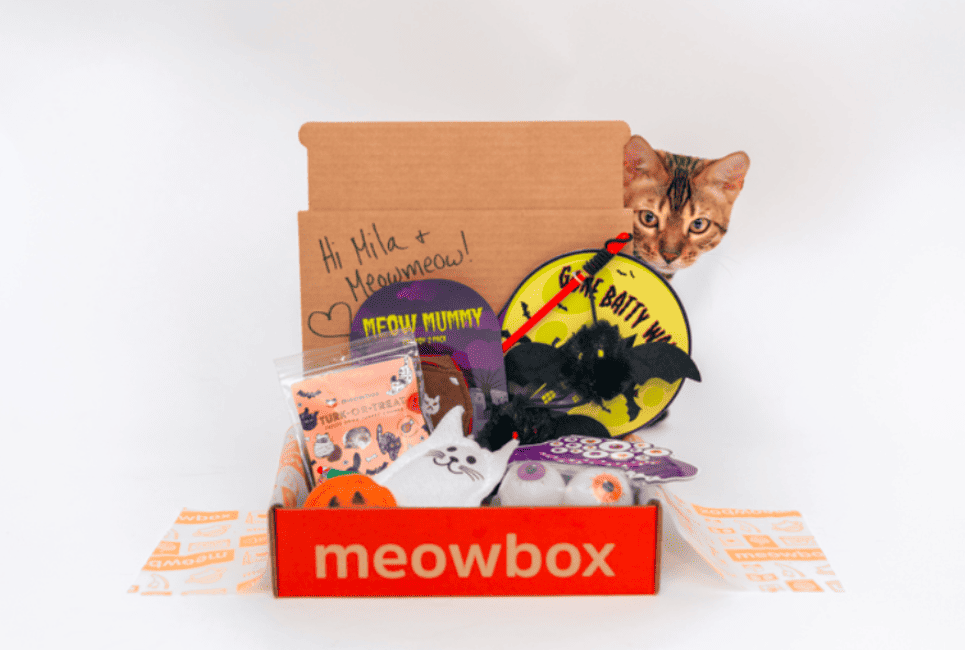 Shipping: US, Canada, and the UK; ships mid-month
Price: $20-$30
Products: Toys, treats, and misc items
Meowbox is the number one subscription box for cats. It is filled with treats and toys that any cat would be happy to have. If you're trying to save money, you can get the box delivered only every other month.
While the cat profile setup isn't as in-depth as some dog ones, the way they make your cat feel special with personalized notes makes up for it. There is a reason why it ranks number one time and time again.
Pros
Themed
Donates to shelters
Can substituted treats for toys
Large number of items
Cons
Can miss the monthly box if you sign up too late
Only ships to three areas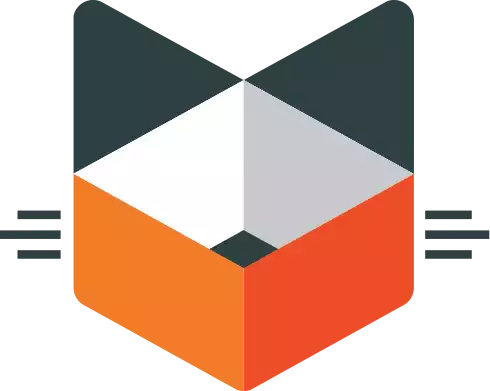 Fun & Enriching Goodies For Your Feline Friend | Meowbox
Meowbox is a monthly delivery of happiness for your cat. Each box features a themed collection of engaging toys and delicious treats, shipped to you. meowbox is run by real people, who truly love cats, and care about their cat community.
Subscribe Now
We earn a commission if you click this link and make a purchase at no additional cost to you.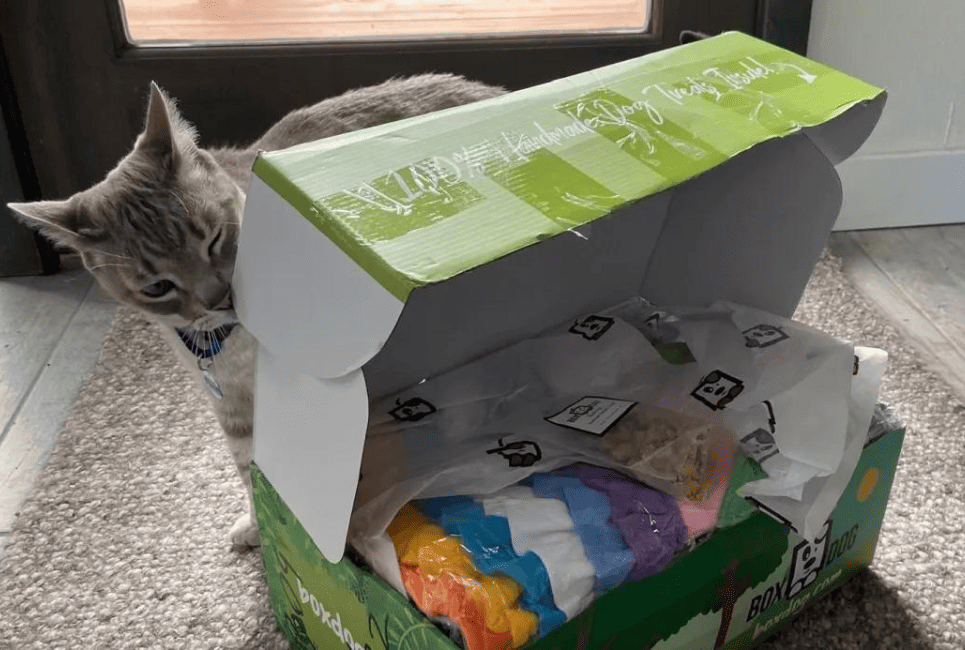 Shipping: International
Price: $20-$40
Products: Toys, wands, beds, skincare, treats
BoxCat is considered a luxury subscription box complete with beds, tunnels, scratchers, and more. Everything in this box is hand-picked. Even the treats are homemade, as every cat deserves.
The most surprising part is that it's not much more expensive than the other cat subscription services. If you choose the seasonal plan, you can select luxury items for each box.
Pros
Has high-end items
Handmade treats
Free US shipping
Options for multiple cats
Cons
Shipping is pricey outside of the US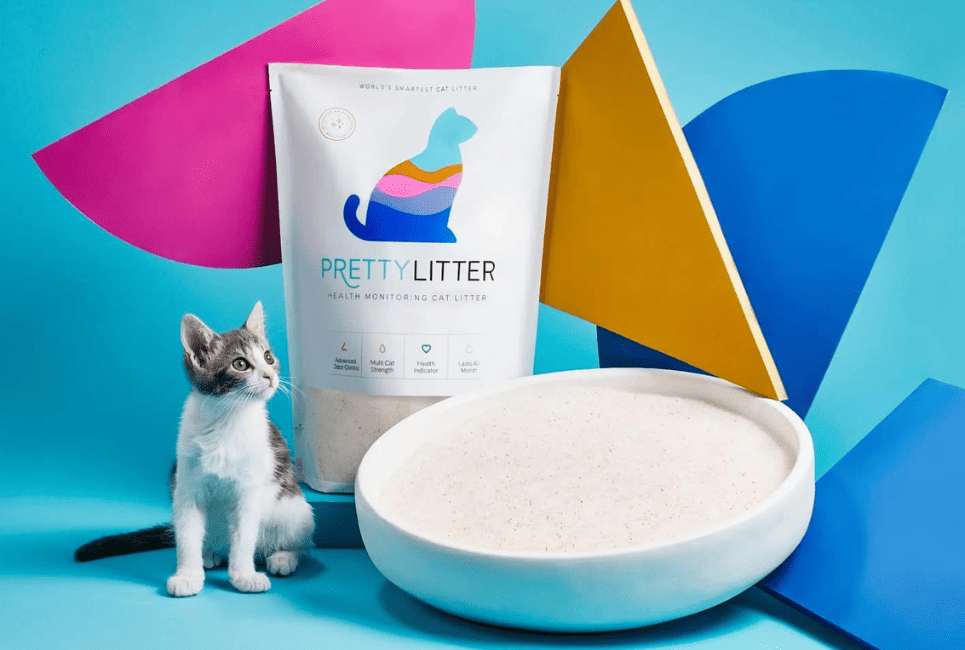 Shipping: To most countries, but not all, ships immediately after your first order
Price: $20-$70
Products: Litter (unless you get a Pretty Please package)
I've had to borrow litter from my neighbor multiple times because I underbought. Something like Pretty Litter is another great way to keep life organized that I will always stand behind.
It does look nice, isn't much more expensive than standard litter, and detects underlying illnesses. This makes it perfect for older cats who need to be monitored for infection, kidney failure, etc.
Pros
Detects diseases
Low odor
Can order one bag
The brand has packages with food and treats
Cons
Slightly more expensive than other brands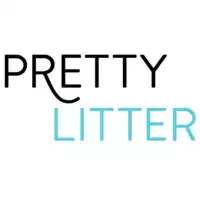 World's Smartest Cat Litter | Prettylitter
PrettyLitter is a clump-free litter, made of super absorbent, lightweight silica gel. Silica gel crystals are extremely absorbent, more so than other litter substrates, so you need less of it to do the same job.
Check Price
We earn a commission if you click this link and make a purchase at no additional cost to you.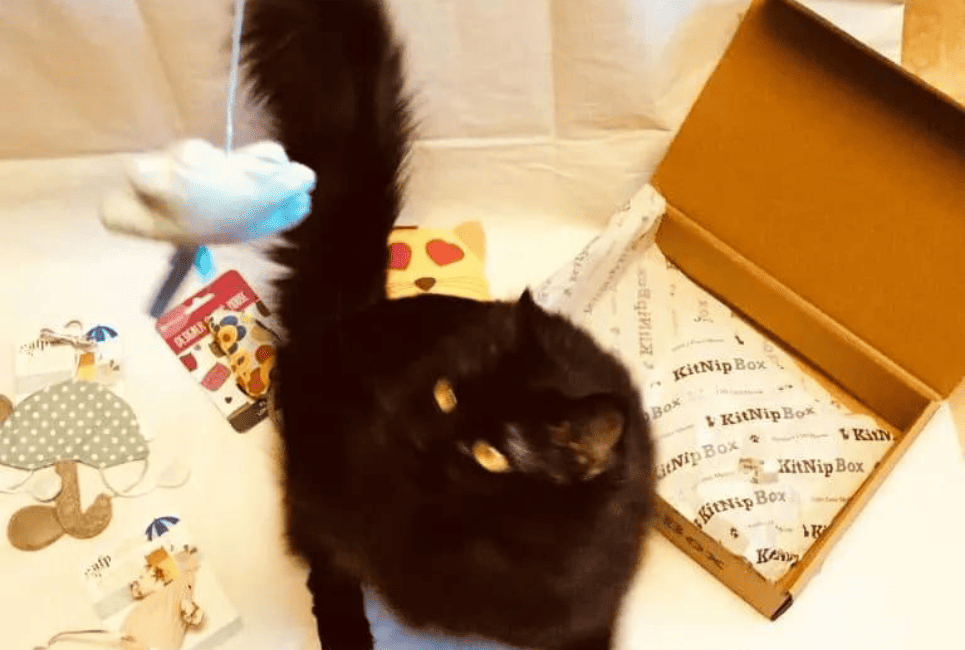 Shipping: Canada and US, with options to ship internationally if you contact them directly
Price: $20-$35
Products: Treats and toys with a surprise theme
KitNipBox is a fun variety box for cats with plenty of treats, toys, and other accessories.
They have two plans – one with five goodies and one with seven. The company recommends getting the seven-item box if you have more than one cat.
KitNipBox has a handy Instagram tag that lets you see other cats enjoying previous boxes. So you can see what has been inside each previous box and how much other cats have enjoyed them, making your decision easier.
Pros
At least five items
Two options
Satisfaction guaranteed
Free US shipping
Treat options
Cons
Hassle to ship outside of North America
Items are from suppliers
CatLadyBox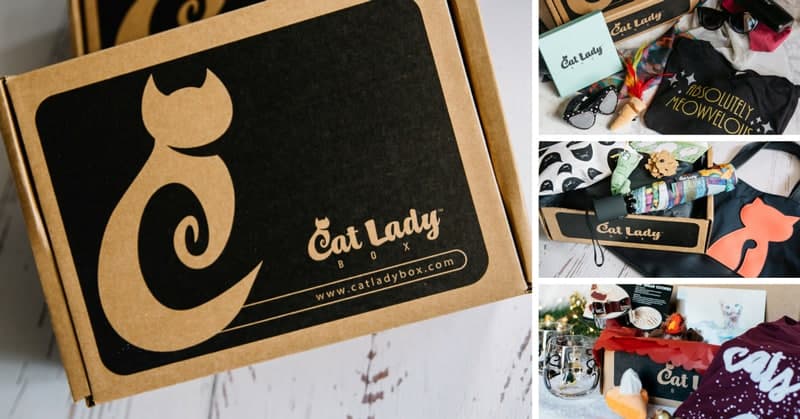 Just like the name says it, this is a monthly delivery service specially designed for ladies who have cats. If you want to receive a lot of goodies to keep your cat entertained, this subscription service might be what you were looking for. The company offers high-quality products and the boxes contain numerous cat-oriented themed items. Every package comes with at least one exclusive or limited-edition product. You can select from the two available options: the Basic CatLadyBox which includes 3-4 items for you or you can opt for the Crazy CatLadyBox alternative which consists of all the things that come with the basic choice plus 2 additional kitty toys.
Pros
There are many items that feature exclusive designs or are limited edition;
You can also purchase individual products if you decide you want more of one or several items;
Your cat will be happy and enjoy the whole package, including the box that the products are delivered in;
The company donates some of its profits to cat rescue organization;
There are gift options available for purchase if you want to surprise a friend or someone close to you who loves cats.
Cons
Although many of the things that come in CatLadyBox are great, some cats might not enjoy all of them;
The company doesn't apply a return policy;
The monthly cost of this subscription program is pretty high;
The shipping is free only for the US.
Price
As I previously mentioned, there are currently two available pricing options:
The standard package – $34.99 per month (the items are just for the pet owners and the box doesn't contain anything for your cat);
The Crazy CatLadyBox – $39.99 (3-4 items for the owner and a couple of goodies for your pet.
The subscriptions renew automatically but you can cancel it anytime you want. The shipping is free in the US but clients from Canada and the UK must cover a delivery fee.
Subscription Services for Exotic (and Other) Pets
Although most pet-owning households have cats or dogs, they aren't the only much-loved pets. This is especially true when you step outside of the United States.
For example, birds are Brazil's second most popular pet, with over 40 million pet birds in the country.
If you asked me, I'd say all pets deserve subscription boxes. My only complaint is that there aren't better reptile subscription boxes because geckos deserve love too.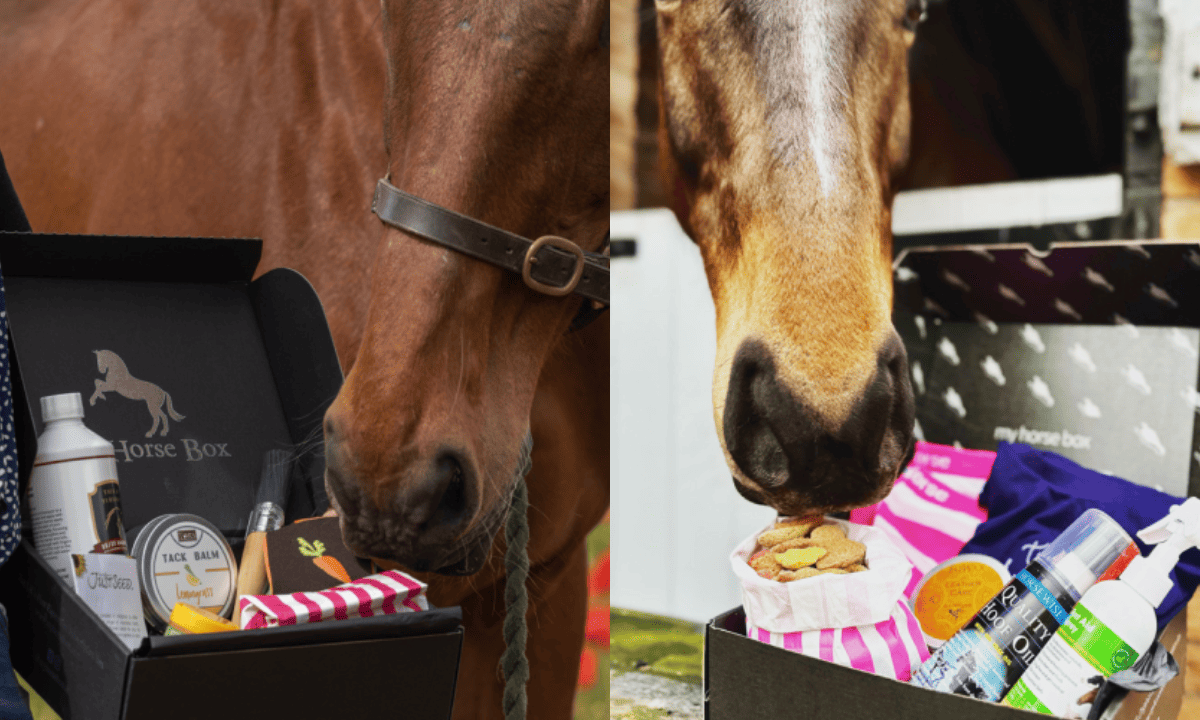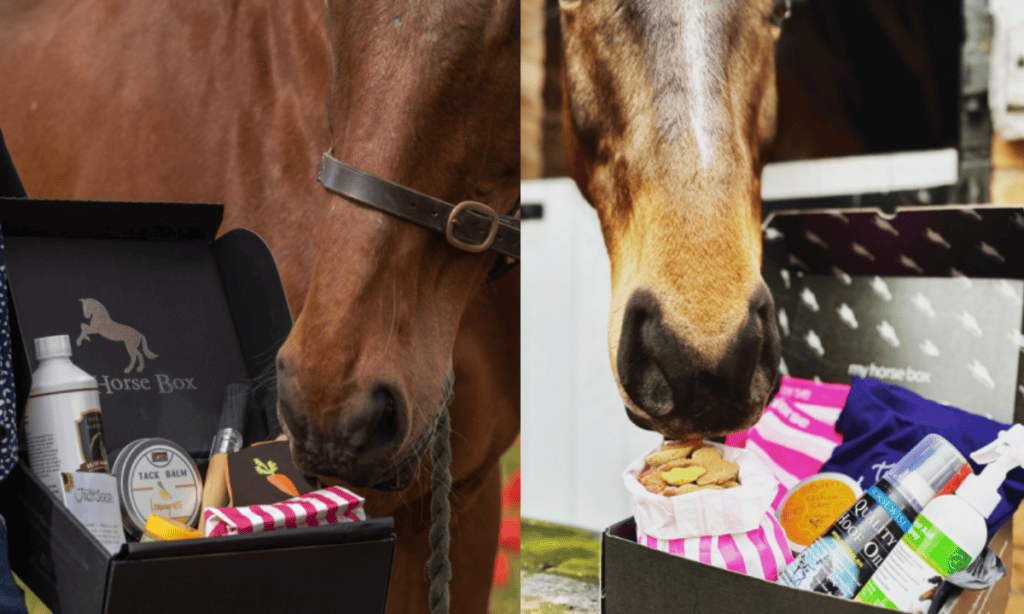 Shipping: United Kingdom, Isle of Man, Jersey, and Guernsey only on the 15th of each month
Price: $20-$40
Products: Treats, socks, and wildcard items
My Horse Box is the top choice for those who love their horses. Each box comes with goodies for you and your horse. Examples are human and horse treats, knee-high socks, and balm.
If you don't want the variety, you can choose a box of only treats or a box of only socks. The socks may impress so many people that you start sending horse subscription boxes to friends who don't have horses.
Pros
Has stuff for you and your horse
Can order only socks or only treats
Can customize your horse's profile
Cons
Only ships to select countries surrounding the UK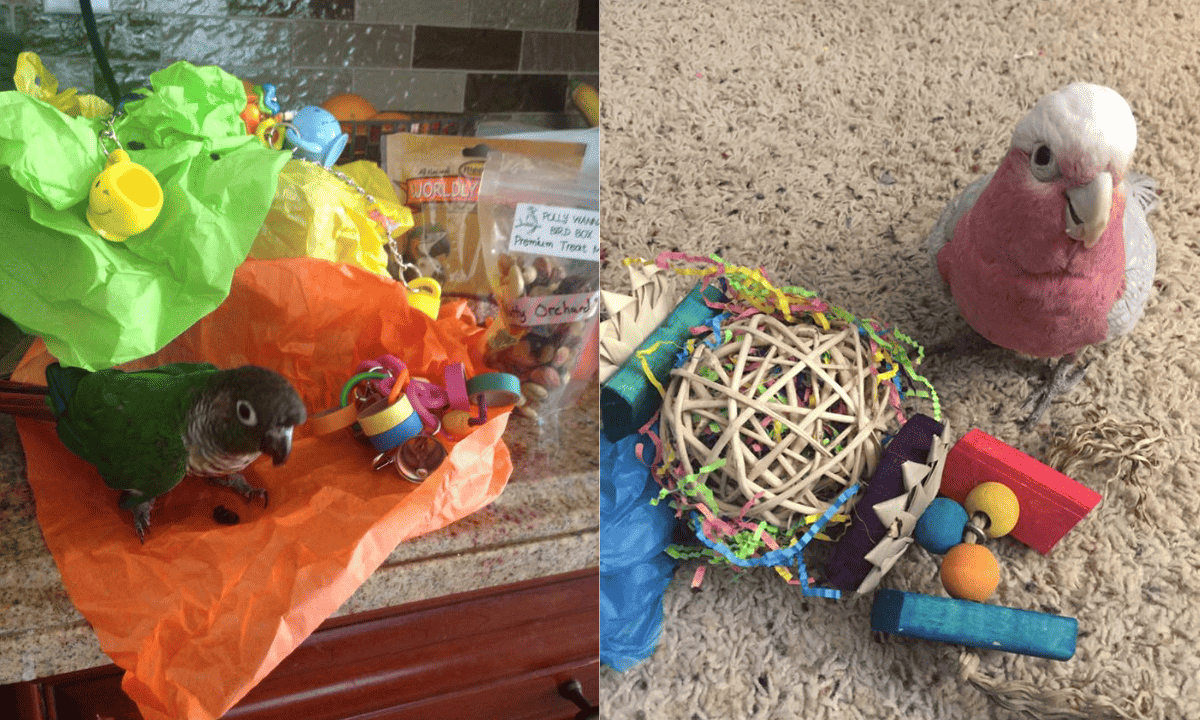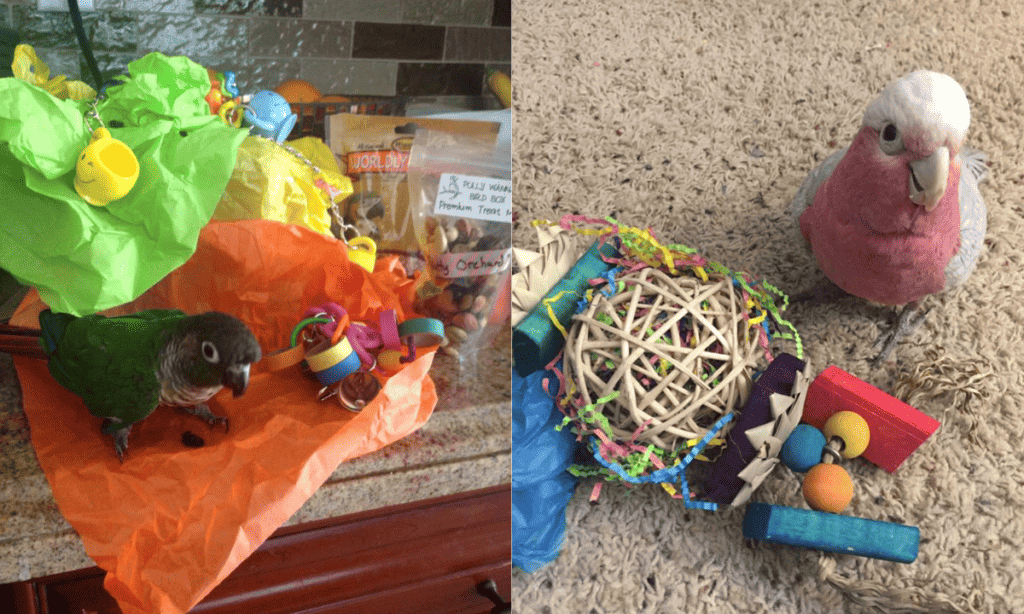 Shipping: USA only, first ships less than a week after your first order
Price: $30-$100
Products: Random array of talon and foraging toys, treats, ropes, snuggles, and perches
People with birds seem to love their birds, and birds love to play. You can see plenty of birds playing with the toys and gifts they get from Polly Wanna Bird Box. Each box has plenty to offer each month.
There are many choices on Polly Wanna Bird Box's site, with some extensive boxes that would please a whole flock of birds. That's exactly how the large subscription box is advertised too.
Pros
Handpicked toys tested on birds
Four choices
Created by veteran bird professionals
Can skip a month
Donates to bird rescues and non-profits
Cons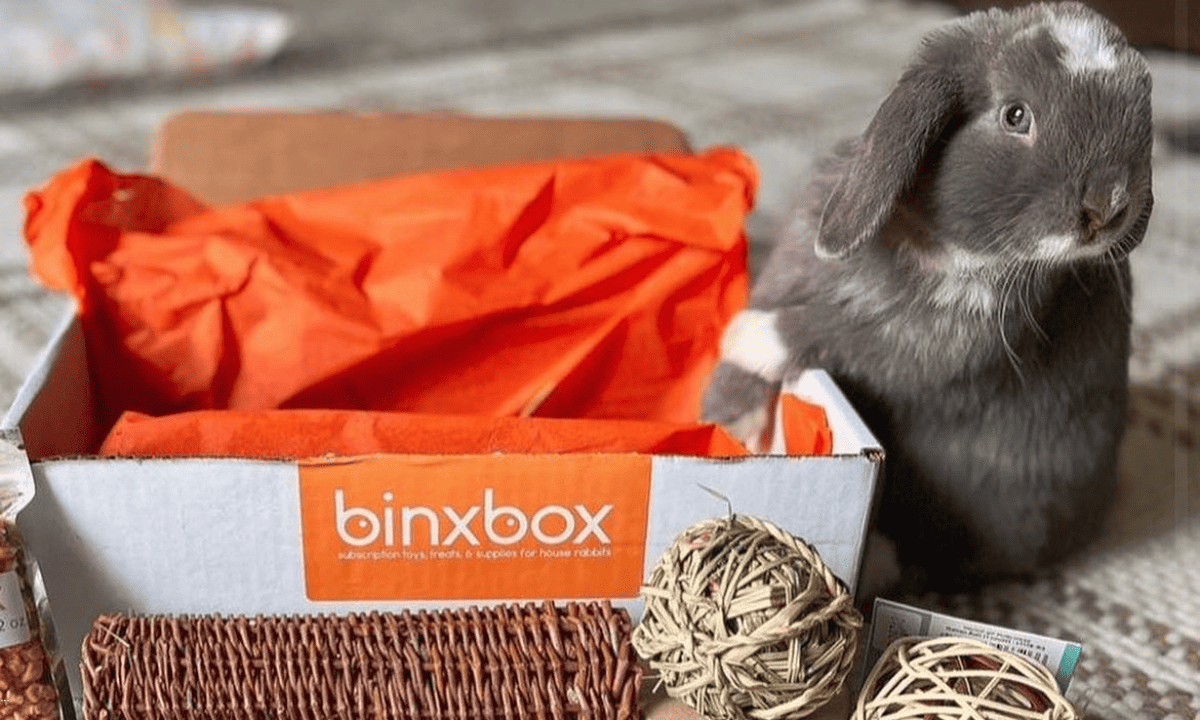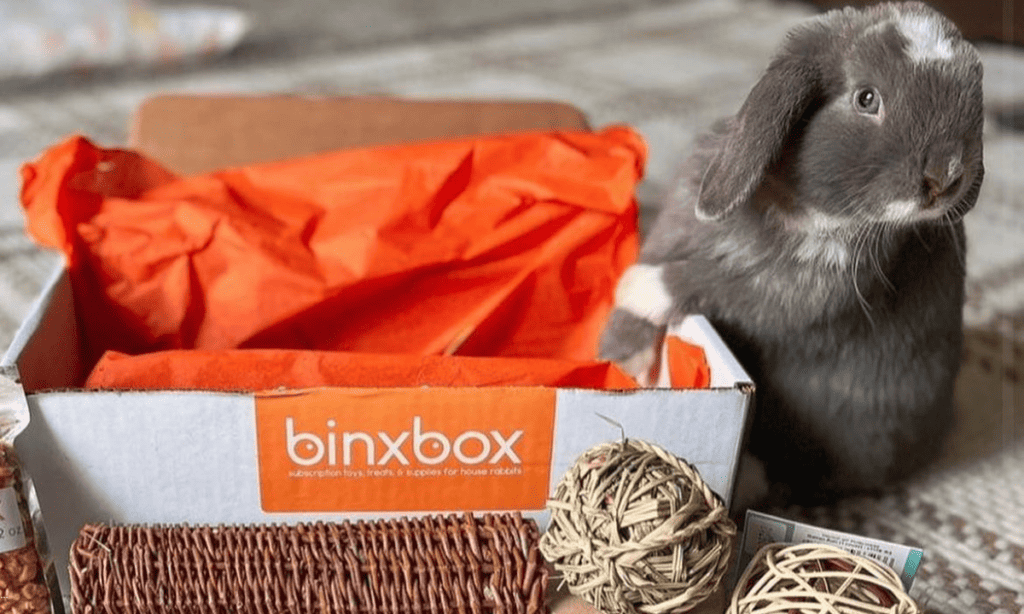 Shipping: Worldwide on the 10th of each month
Price: $20-$30
Products: Hay, toys, treats, herbs, dried fruit
Binx Box is ideal for rabbits, guinea pigs, and more. It's the top choice for large rodents. You can either buy the toys and treats separately or make it easy and subscribe to the monthly box.
The price is fair for five toys, treats, and a pouch of herbs that rabbits and guinea pigs can't get enough of.
Have a chinchilla? They'll likely love this box too. You can even use it for hamsters and gerbils, but there is a better option for the tiniest of critters.
Pros
Uses non-toxic ingredients for toys
Specializes diets for rabbits
Ships with or without hay
It can work for smaller animals too
Cons
Little customization
Works better for rabbits than other animals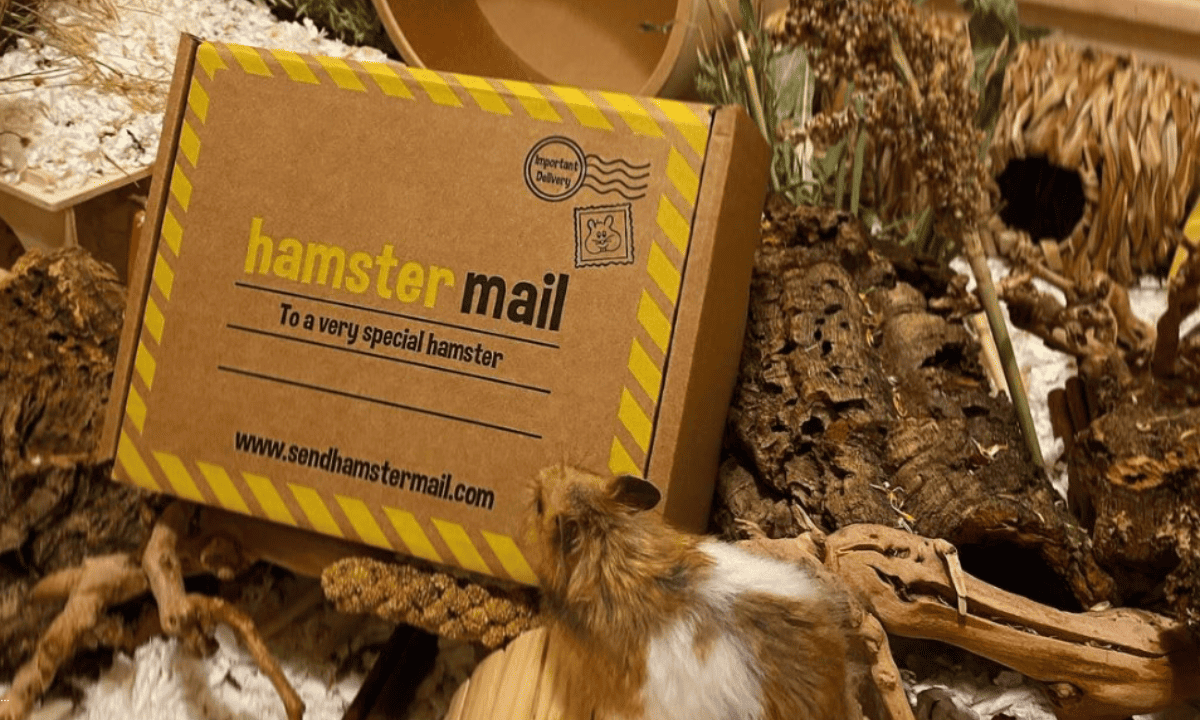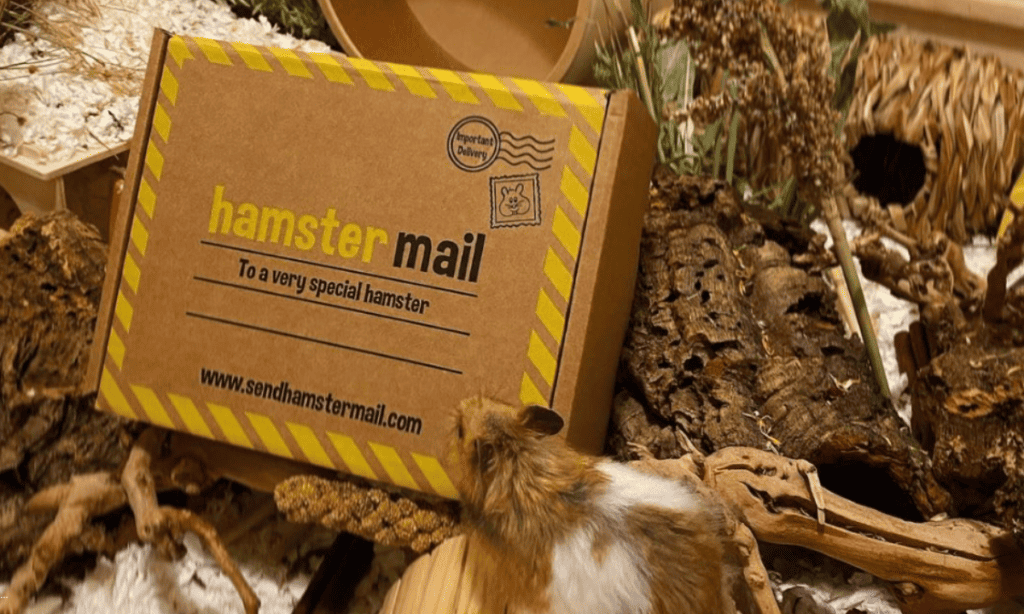 Shipping: Worldwide on the 21st of each month
Price: $15-$20
Products: Two toys and two treats, maybe something extra
If you have a hamster named Hamtaro, this box will get you excited. The picks for this box are suited for small rodents, so your hamster, gerbil, or ferret will have something to look forward to each month.
The box comes with a monthly theme that is announced ahead of time, so you know if it's the month for you. Inside you'll find toys, treats, tunnels, and more that are super fun to look through and engage your pet with.
Pros
At least four items
Has unique items you can't get in other boxes
Announces themes
Cute box it comes in
Focuses on teething
Cons
Shop only open to members
Not customizable unless you buy products separately
Bunny Club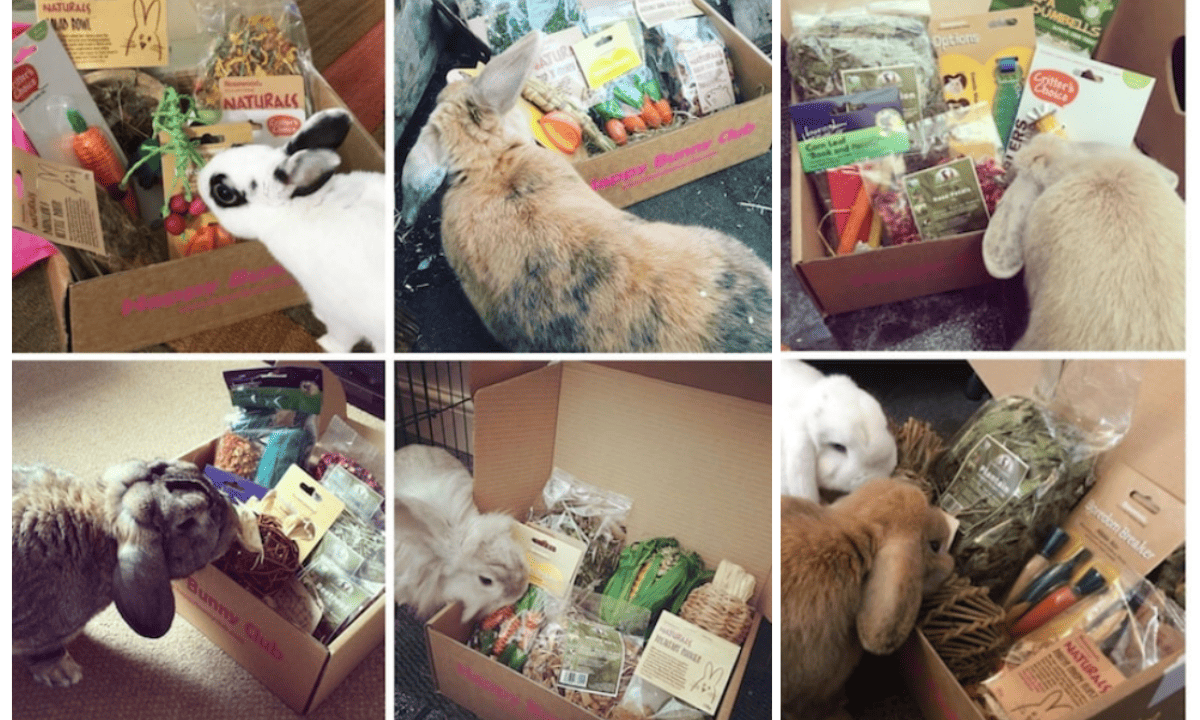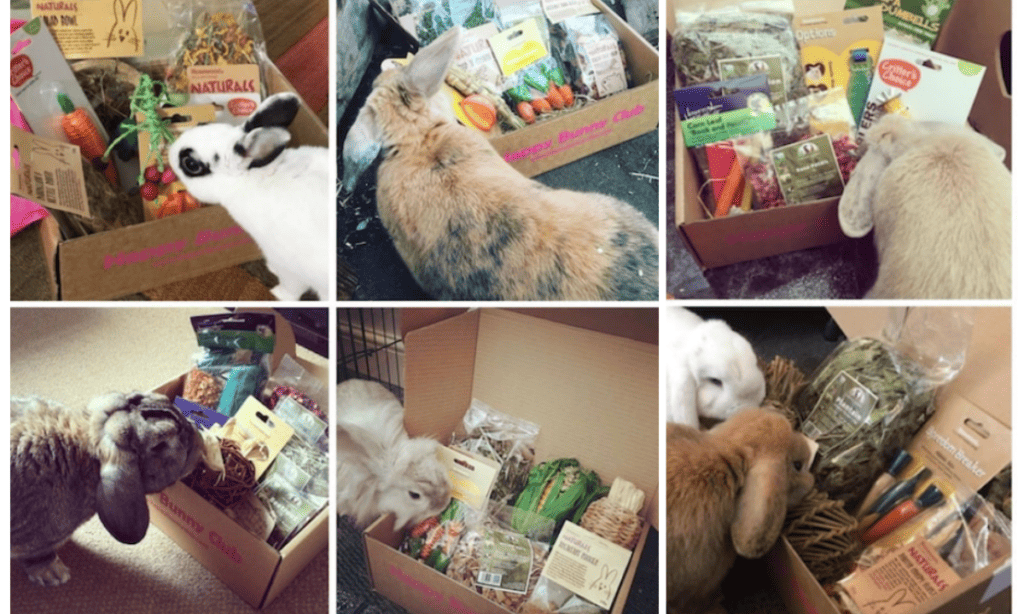 Happy Bunny Club is a very popular pet subscription box among rabbit lovers. Every single ordered box comes with a collection of new items that are delivered on the 21st of every month. The package usually contains natural and high-quality treats, toys, and a couple of surprise items. Even the box itself is toxic-free. Besides these products, you will also receive a letter that lists all the ingredients of the treats, the company's charity of the month, and plenty of bunny-related fun, interesting, and exciting news.
Pros
All those interested in purchasing these products can easily order this pet subscription box by entering the company's website. The package will then be shipped to the clients' doorstep;
It appears they have put a lot of thought into creating elements related to packing, packaging, and presentation which shows how proud they are about their products and services;
Every month, they donate part of their profits to a pre-selected charity. They do that by donating products, helping non-profit organizations to raise their awareness, and even offering financial support;
Each box contains a minimum of 6-7 different bunny-friendly toys;
They encourage and promote rabbit welfare;
According to the company's representatives, all their products are free from eggs, dairy, corn, and seeds, which makes the foods safe for bunnies.
Cons
This provider is located in the UK and their international shipping fees can be quite high;
This type of box might not be suitable for those of you whose bunny pets are picky.
FAQs
Question: Are Pet Subscription Services Worth It?
Answer: Yes, if you like the content, pet subscription boxes are usually worth it. They are a good investment as long as you use what you receive in the box, especially if you spend a lot on your pets.
Question: Are There Cat and Dog Mix Subscriptions?
Answer: Not really. While you can customize many boxes, not many companies have the option to mix gifts for different types of pets. If you have a cat and a dog, it's best to get a box for each of them.
Question: How Much Should a Pet Subscription Service Cost?
Answer: The average cost is around $25. This is true for food, treat, and toy subscription services. Some boxes with higher value boxes will cost closer to $40, but you won't find many for under $15.
The Right Pet Subscription Service for You
Although the above pet subscription services are high quality and well-rated, they may not be for everyone. It's important to customize your experience by choosing the right subscription box that fits your needs.
This can involve choosing boxes with more toys and fewer treats or a box that fits your budget. If the box you choose isn't on the list, it may still be perfect for you and your pets.
Further read: