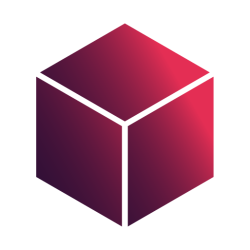 Latest posts by Subscriboxer Team
(see all)
Scentbox and Scentbird are two very similar subscription services that can help you find your new signature scent.Both companies offer subscribers a 30 day supply of a high-end perfume that they can sample each month in the comfort of their own home.
Bottom line Up Front: Both of these companies are good, almost equally so. The big differentiator for me comes down to price! If you can find a good deal like this 40% off deal at checkout, it may be a fun – low cost – service to try.
This way you can take your time in deciding if you've found your perfect perfume before committing to buying a large bottle.
If you're searching for a new fragrance, but you don't want to brave the busy department store beauty sections or cosmetic shops, then this subscription might be just the thing for you.
It was fun trying these two subscription services, but I am still not entirely convinced that this style of subscription service is really for me. I am always receiving fragrance samples when I order beauty products online.
I literally have an entire drawer full of whatever perfume Sephora or Ulta is currently trying to promote.
For that reason, it's hard for me to spend money on something that I think of as a freebie, but I also found a scent that I am utterly obsessed with by using one of these services, so I'll let you be the judge!
Note up front: the folks at Scentbox have generously offer our readers (that's you!) a 40% off discount on your first month if you Save 40% by visiting this link here. This is a LIMITED TIME deal, which is why I wanted to mention it up front.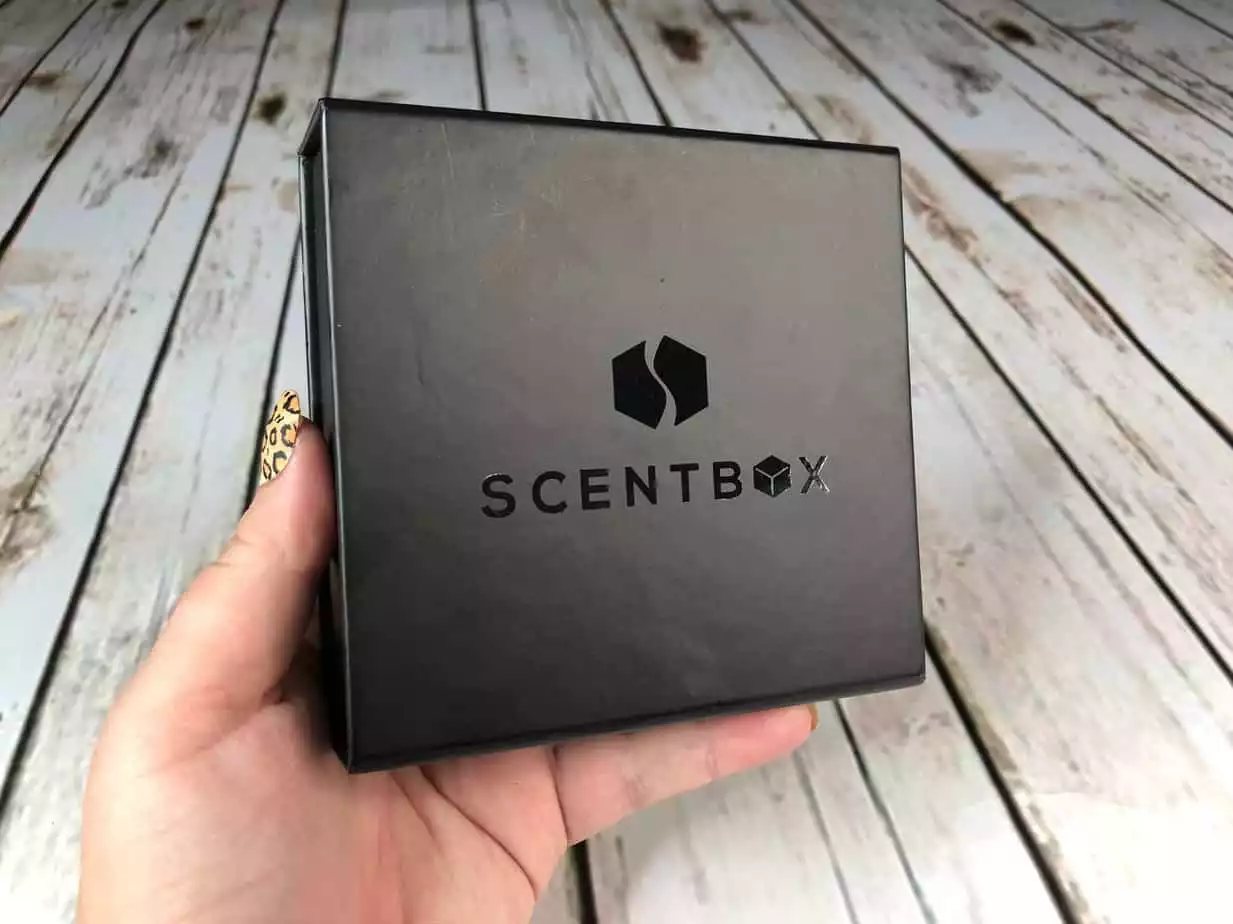 Monthly Supply of Fragrance | Scentbox
I REALLY loved Scentbox and it's definitely me favorite fragrance box that I've tried to date. What's more, they are offering 35% off your first order today!
Find Your Scent
We earn a commission if you click this link and make a purchase at no additional cost to you.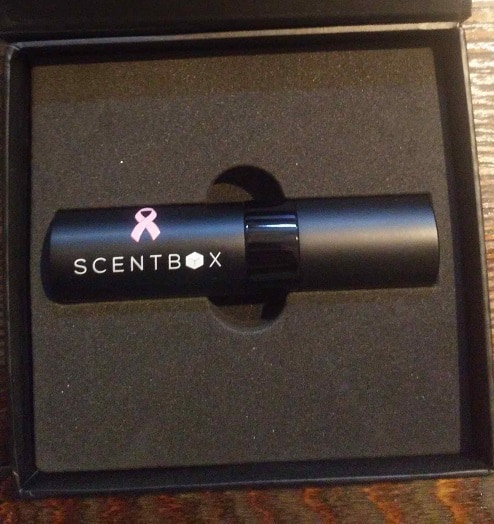 How Much Does Scentbox Cost?
Scentbox is $13.95 per month (you can save 40% here at checkout) for one standard fragrance. They also offer premium scents for $18.95 for one sample. You can also upgrade your account and receive multiple samples each month for an increased fee.
How Much Does Scentbird Cost?
Scentbird is $16.95 per month (on sale for 50% Off + a Free case for the first month here) for a 30-day sample of a designer fragrance delivered right to your door. For $25 per month you can upgrade your account to receive two scents per month, and for $35 you can try three fragrances.
With Scentbird there is the bonus that they have several indie brands that can be hard to find if you don't live near a lot of boutique shops. To me, this adds some value to Scentbird, but price wise it's Scentbox that is the best deal. Keep an eye out for special offers and coupon codes if you decide to try either service.
Scentbird vs Scentbox Price Comparison
Including the average base price, plus discounts, Scentbox generally is more affordable if you stick with it for 3 months or more.
If you're trying to be frugal, then Scentbox is the one for you. Both services offer the same amount of products and a similar level of luxury designer perfumes.
The frequent extra "bonus" brands from Scentbird are nice, but not predictable enough to always make up for the different in price.
Scentbird vs Scentbox Fragrance Quality
Both Scentbird and Scentbox stock plenty of high-end perfumes. They have a lot of brands that cross over and are available through both services.
They both have tons of great options like Prada and Michael Kors for example. With Scentbird I opted for a cool indie brand called Juliette Has A Gun and with Scentbox I went with a fragrance by luxury lingerie designer house, Agent Provocateur.
Both subscription companies decant their fragrances into sturdy, elegant atomizers that are of excellent quality. I really liked these atomizers because they distribute the scent in a wide spray that is kind of like a mist.
Both of the companies don't label these atomizers with the name of the fragrance which I'm sure can get confusing if you don't go through your sample in a months time and they start to pile up. This could easily be solved by labeling them once you get them (UPDATE: Scentbird now DOES label at the bottom)! Both services send you a nice amount of product. I think that you could get more than 30 days out of them if you don't douse yourself!
It's hard to pick a winner in this category because both services have great quality choices that can be a little bit harder to find in your average mall. However, for me, Scentbird had a bit of an edge because they had more indie offerings.
Customer Service
Both companies have easy to use websites that allow you to sift through available fragrances by brand or by fragrance note.
With Scentbird I knew that I wanted to try a specific fragrance when I saw that they carried one that I had read great reviews about, but with Scentbox I picked my perfume based on fragrance notes. It was cool to see how many choices they had available in the rose category that I selected.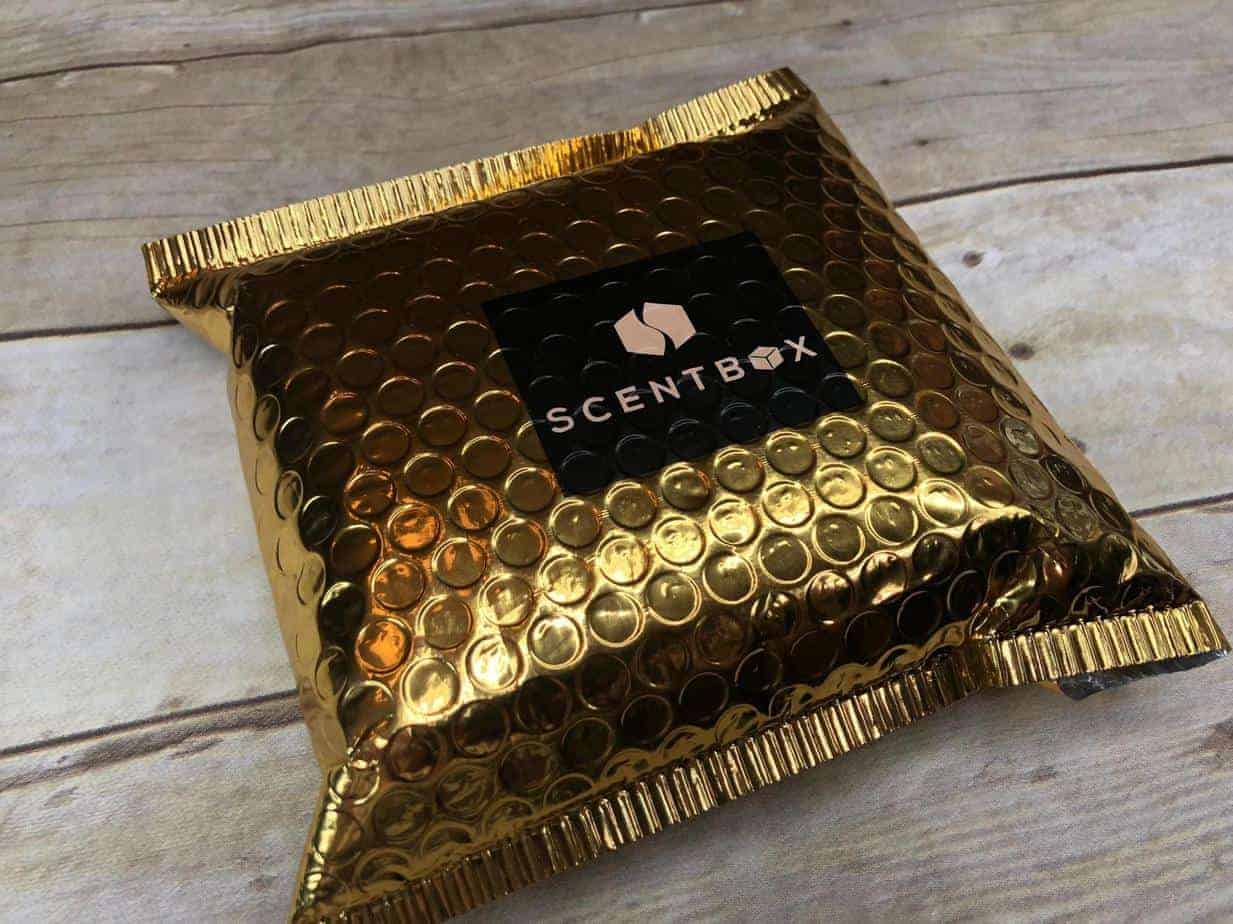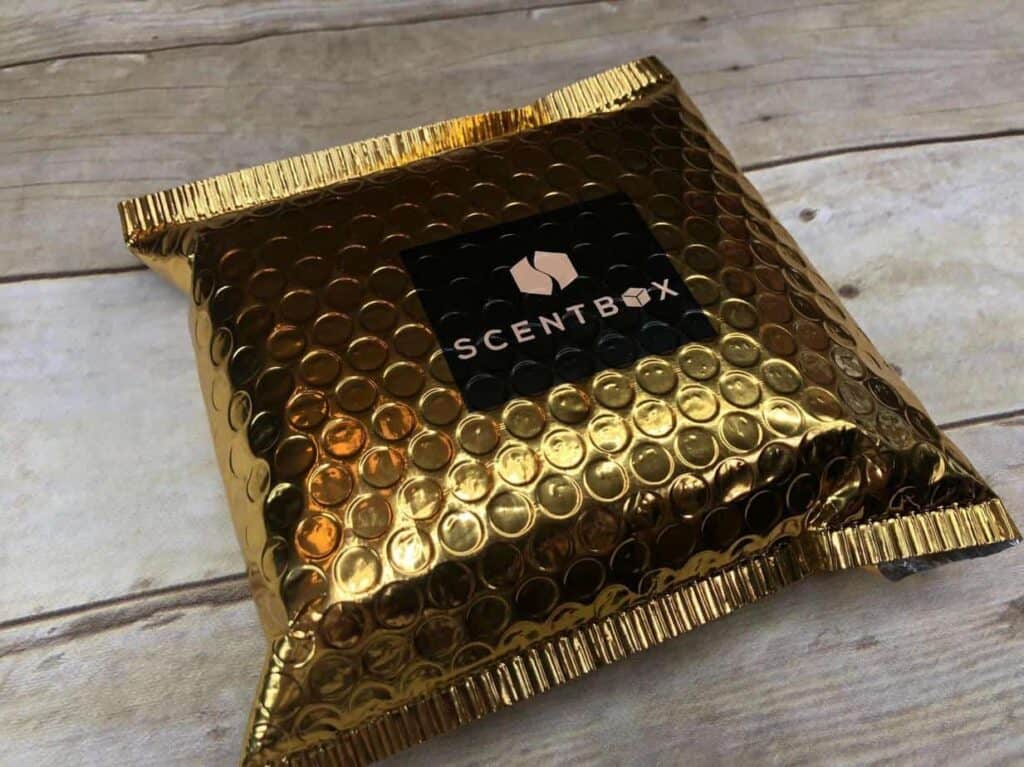 Both services have everything from musk to cucumber and so much more. The website experience was just as easy and fun for both services though you can't access the fragrance list for Scentbox without becoming a subscriber. I think that could really deter people from subscribing because I know that I like to know what I'm getting into before I sign up for something!
Both companies were easy to sign up for and cancel, though with Scentbird it was slightly more of a hassle. Scentbird also sent a lot more spam emails encouraging me to upgrade my service. They even texted me updates about my shipment, which I thought was pretty annoying. However, it was easy enough to unsubscribe.
Scentbox was the winner when it came to faster shipping, so I think that when it comes to the customer service experience, they get the award!
How Does Scentbox Work? How Does Scentbird Work? – My Overall Experience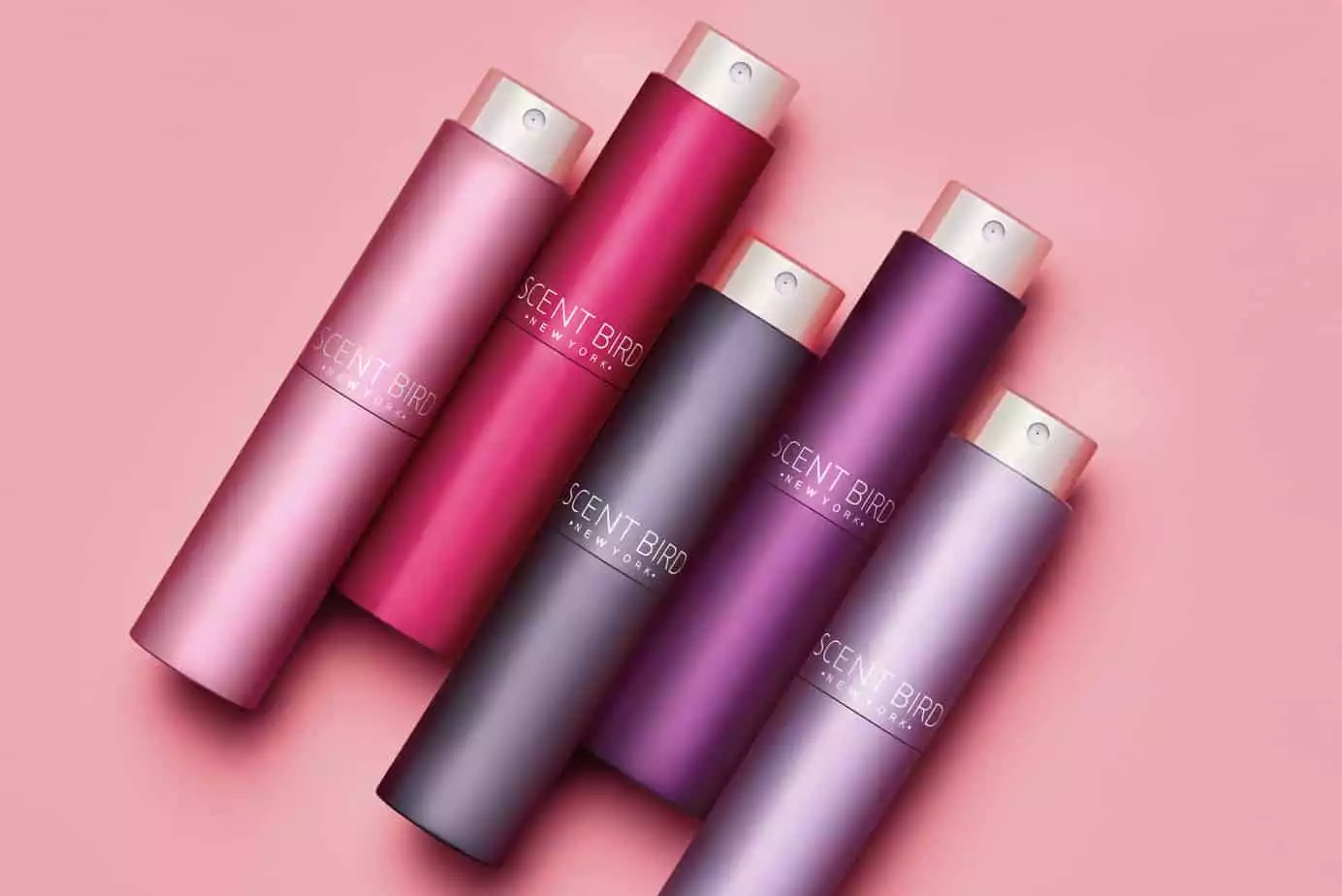 Monthly Perfume Subscription Box | Scentbird
Discover the latest perfumes and colognes at Scentbird. Date perfumes before marrying them. Explore over 500 designer fragrances.
Get Started
We earn a commission if you click this link and make a purchase at no additional cost to you.
With Scentbox I picked Agent Provocateur by Agent Provocateur. I was interested in trying it out because I had never sampled any of their fragrances before. When I saw it come up when I searched for rose based fragrances, I figured that because it's Agent Provocateur, it would be a sexy version of floral.
I tried my sample as soon as it arrived. The fragrance was rather strong at first but soon dried down to a powdery floral. It was the type of warm perfume that is best worn in fall or winter, but it was a bit overwhelming.
The scent was seductive but had an artificial edge to it that I wasn't a big fan of. I think if I had taken a sniff of this in a store I would have passed it by, which was a bit of a disappointment because I felt stuck with a giant sample that I knew I would never use. I tried to pass it along to a few friends, but no one liked it!
My experience with the fragrance that I received from Scentbird was the total opposite. Not A Perfume by Juliette Has A Gun was love at first sniff for me!
I was expecting an unfussy non-perfume perfume, like a simple, clean musk, but this was a little bit different. The perfume was a fresh yet woodsy smell unlike anything else. It reminded me of borrowing a sweater from a boyfriend because it smelled like just a hint of faded cologne.
The perfume was a great fall or winter scent, but sheer enough to work year round. It managed to somehow work for daytime, with it's appropriate office lightness, but it had date night potential. It even had great staying power despite not being overwhelming at all. I think this perfume would appeal to all types of women, young and old. I still have my sample, but I am seriously considering making the $100+ investment in a full-size bottle.
These subscription services exist because honing in on your signature scent can be a journey, but I learned that I am pretty decisive when it comes to perfume. Because of that, it was so sad to get such a dud with my Scentbox experience. However, I can't blame Scentbox. It was just bad luck that something that I felt so negatively about in my first month.
Scentbird might be the service for me because they have many more fragrances by Juliette Has A Gun for me to try. They also have a few other brands that have been on my list to try. For me, it just comes down to personal preference.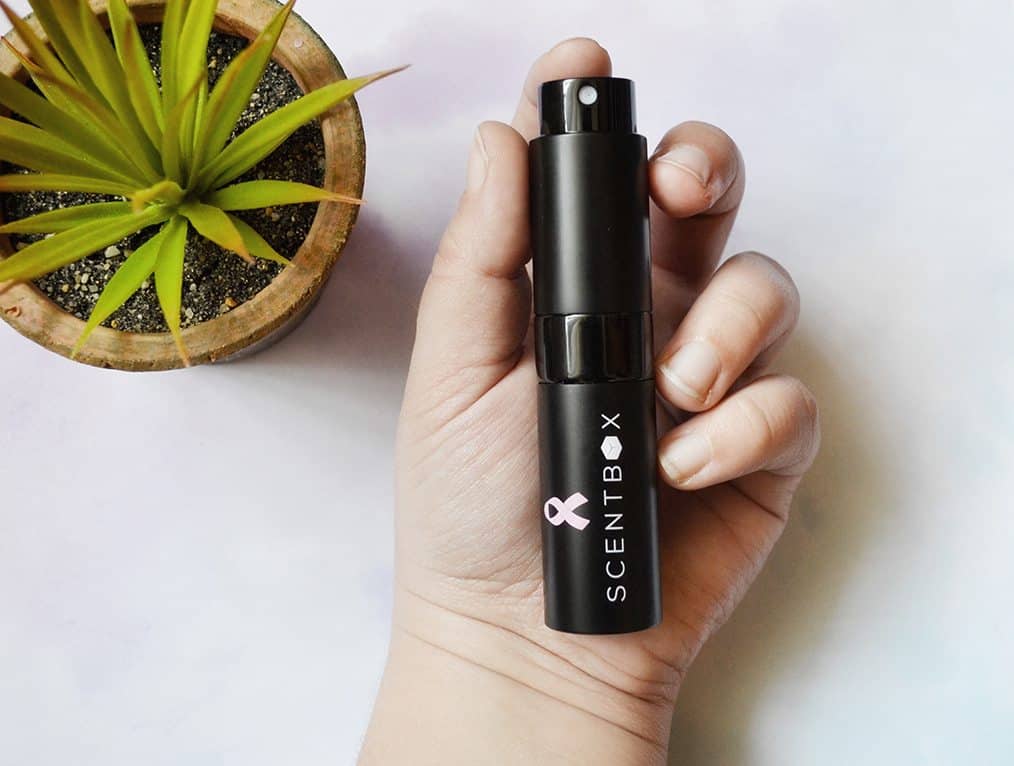 Scentbox App Review
Scentbox offers a mobile app via the Google Play store, but none yet for the Apple Store.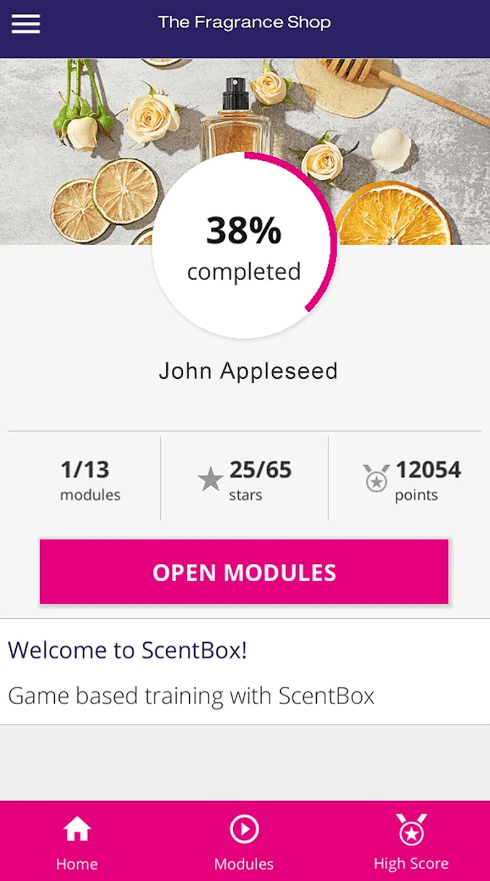 The app is functional, with some gamification to train your senses, rate perfumes, and keep track of what you've tried. It's useful, but a bit rough around the edges. More of an after-thought and I didn't find myself using it much, instead just opting to login to the mobile-friendly browser storefront to track my ratings & history.
Scentbird App Review
The Scentbird app – on the other hand – is available on both the Google Play and Apple app store. It's also highly rated, with a 4.8 star (out of 5) rating over 40,000+ reviews (as of this update).
The Scentbird app itself feels more refined and user friendly.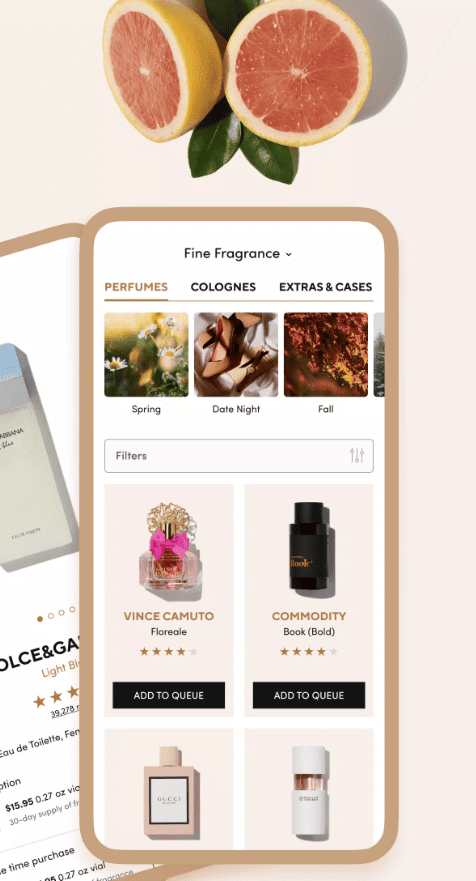 I definitely liked playing around with this app and it felt like something I would use regularly over the website interface.
Scentbox vs Scentbird App Comparison
Given the better overall experience with the Scentbird app and the availability on both Apple and Google Play store, judging the app experience alone wasn't even close.
Winner: Scentbird definitely wins this one with a better app experience.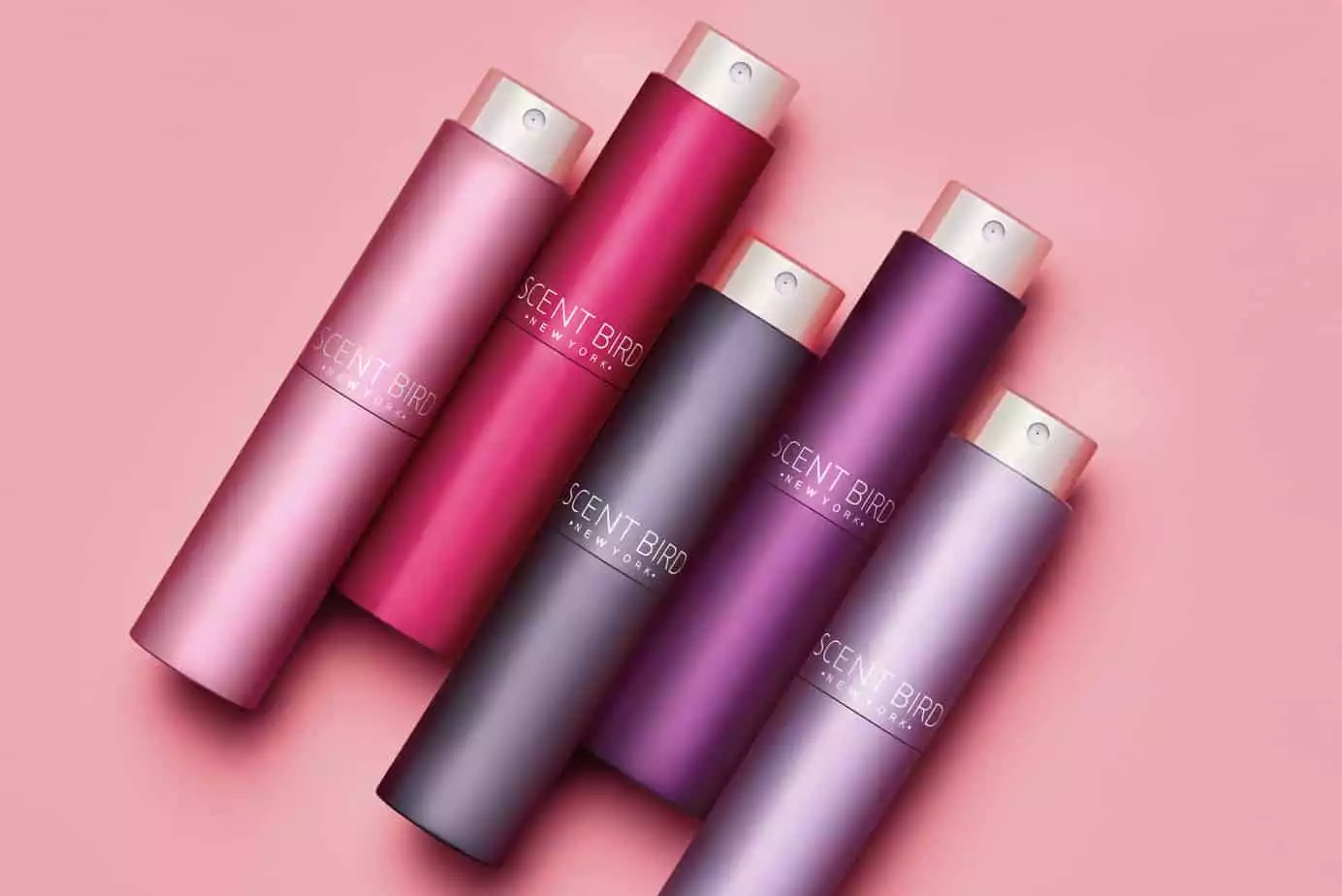 Monthly Perfume Subscription Box | Scentbird
Discover the latest perfumes and colognes at Scentbird. Date perfumes before marrying them. Explore over 500 designer fragrances.
Get Started
We earn a commission if you click this link and make a purchase at no additional cost to you.
Overall Assessment of Scentbird and Scentbox (Pros and Cons)
Pros
Great for people who are looking to change up their fragrance.
A fun way to avoid busy shops and pushy salespeople.
Try high-end fragrances that come right to your door.
Browse their easy to use website that filters your choices.
Great customer service.
Take your time deciding about the perfume with a 30 day supply.
High-quality packaging.
Excellent selection of hard to find varieties.
Makes a great gift.
Cons
Perfume samples are easily found for free or sniffed in person at shops.
Picking out fragrances online can be difficult so you might dislike what you get.
I would prefer a variety of smaller samples over one large sample because I know what I like rather quickly.
Scentbox Fragrance & Perfume List
I've received a few requests about the FULL fragrance list. The problem is, Scentbox keeps these behind their "walled garden" and they can change frequently. I've started a running list below, but the easiest thing to do is sign up for a discounted 40% off trial here (you can always cancel).
Gucci Fragrances
Calvin Klein Fragrances
Marc Jacobs Fragrances
Versace Fragrances
Paco Rabanne Fragrances
Versace Fragrances
Givenchy Fragrances
Prada Fragrances
Ralph Lauren Fragrances
Hugo Boss Fragrances
Prada Fragrances
Armani Fragrances
Jimmy Choo Fragrances
Vera Wang Fragrances
Scentbird Fragrance & Perfume List
Scentbird – on the other hand – is relatively open about their lines. While each box might have some surprises, you can peruse their overall brands and scents here.
FAQ About Scentbox and Scentbird
How Much Perfume Do You Get with Scentbird?
Scentbird promises a 30-day supply of perfume, which equates to 120 to 140 sprays.
Can You Skip Months on Scentbird?
Yes, you can skip or cancel any delivery. You can also set your desired Scentbird delivery interval however you want if the monthly subscription is too frequent.
How Many Perfume Sprays is Enough?
You can get away with as many as 5 sprays of perfume across your body, but any more and it can become overpowering. 2-3 sprays can be the ideal subtle scent for most people.
Final Word on Scentbox vs Scentbird
As you can see they both have the same exact list of pros and cons. That's because they are nearly identical services.
Sure, they have a slight price difference and some variation in their products, but they really are mostly the same. I think that I would pay the extra money for a scent list that I find more intriguing, but that's just me. It all depends on what you're looking for.
If the mobile app experience is key for you, the small premium in price might be worth it to go with Scentbird here.
To be totally honest I question the value of both services because while it isn't all that expensive, you are paying for something that you could really get for free. Every department store, Ulta or Sephora would happily load you up with fragrance samples with the hope that you would come back there later to buy the full bottle if you like what you smell.
These services save you a trip to the store, and they are pretty fun, particularly during pandemic lockdowns and with higher gas prices.
That said, I STILL get excited every time the box shows up. There is something delightful about not having to think about it and then being surprised!
Bottom line: If you can find a good deal like this 40% off deal at checkout, it may be a fun – low cost – service to try.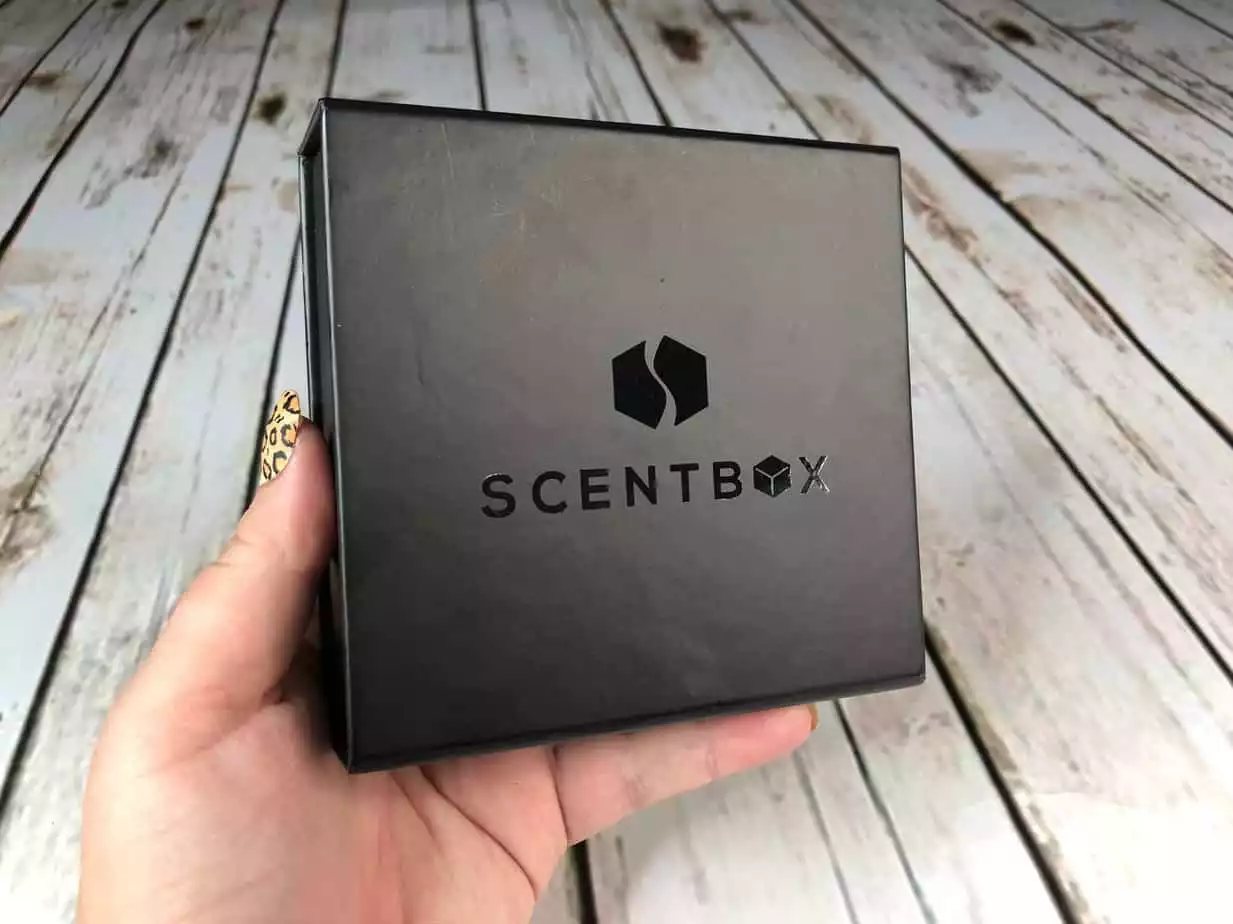 Monthly Supply of Fragrance | Scentbox
I REALLY loved Scentbox and it's definitely me favorite fragrance box that I've tried to date. What's more, they are offering 35% off your first order today!
Find Your Scent
We earn a commission if you click this link and make a purchase at no additional cost to you.
Do you think this type of subscription service is worthwhile? Let me know what you think in the comments section!
Other Fragrance Subscription Reviews
Other Scentbird Alternatives & Competitors Comparisons