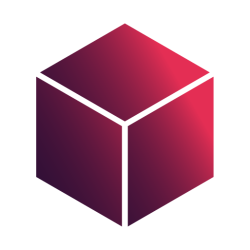 Latest posts by Subscriboxer Team
(see all)
It's a busy weeknight and the last thing you want to do is come up with a recipe. Even worse, the fridge and cupboards are empty, which means you'll either be forced to get takeout or go to the grocery store.
If you, like millions of Americans, have found yourself in this situation many times, you might just be considering investing in a meal kit delivery service that will deliver you organic ingredients that you can turn into delicious meal plates.
But finding the best subscription box may prove daunting, in part because expanding popularity has given rise to countless options.
In 2018, fifteen percent of online shoppers reported selecting at least one food box subscription. Over the previous half-decade, demand for subscription box services has climbed at an outstanding rate of 100 percent per year. And, according to a Forbes report, there are now over 3,500 options available to consumers.
So how do you find the best food subscription boxes?
What is a Food Subscription Box?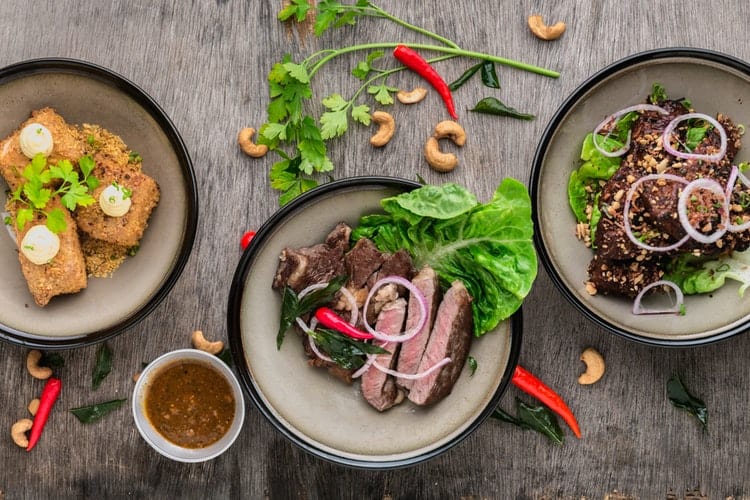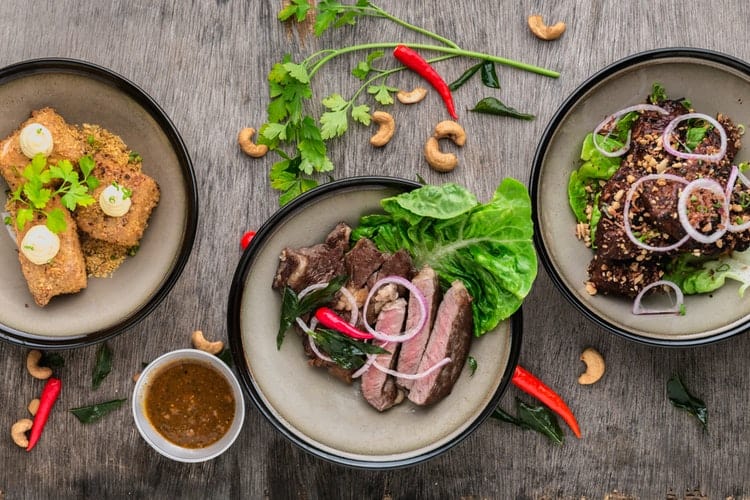 At its most basic level, food subscription boxes are delivery services that bring fresh ingredients, meal kits and or packaged treats to your doorstep.
Although meal plan options vary widely, most food subscription boxes have some form of monthly box plan and can be customized according to budget and personal preferences.
The most commonly sought after varieties of subscription boxes include meal kits, meant to help you prepare quick and fresh lunches or dinners, but as the food subscription box industry has greatly expanded, so too have the options customers have to select from. In general, some of the most best food subscription box types include:
The most full service of options, these deliver ingredients, including prepared and fresh, along with recipe cards, like Sun Basket. Typically these services cater more towards lunch and dinner and you can sign up to have delivery up to a few times a week.
Sometimes they might also come with extra features, like links to online cooking demonstrations. The idea is to cut back on meal prep time but still provide you and your family with a fresh-tasting ingredient.
Try:
Healthy AND Easy Pick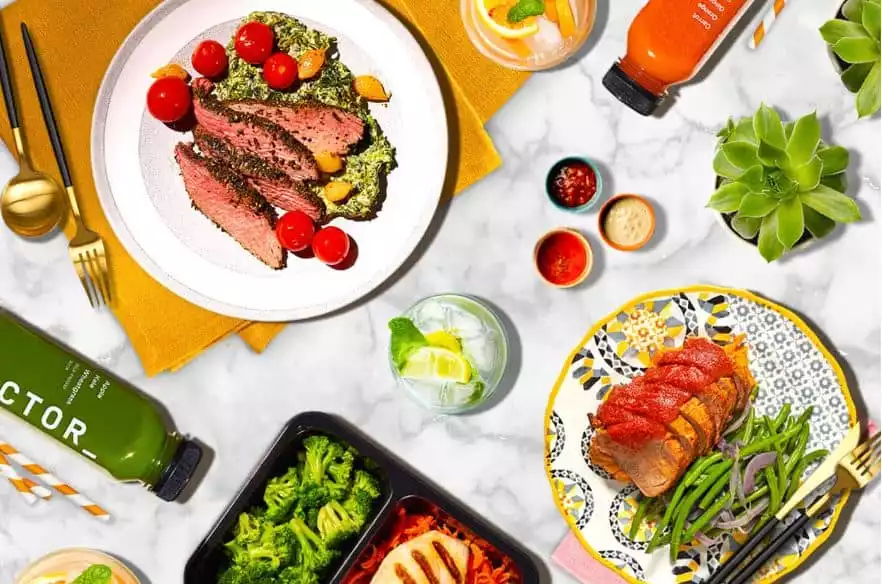 Why Go With Factor?
Just heat, eat, and enjoy. Factor makes eating healthy, EASY. Honestly, the hardest part about eating healthy are MEAL PLANNING and MEAL PREP. Factor removes both as an excuse and is interesting enough to stick with over the long term.
Check Current Seasonal Promo!
We earn a commission if you click this link and make a purchase at no additional cost to you.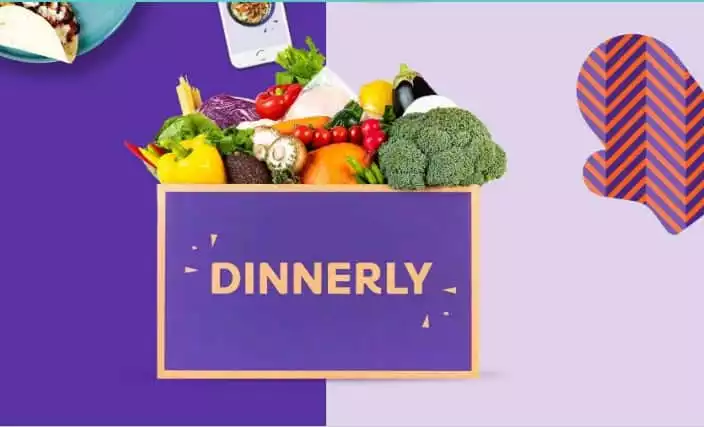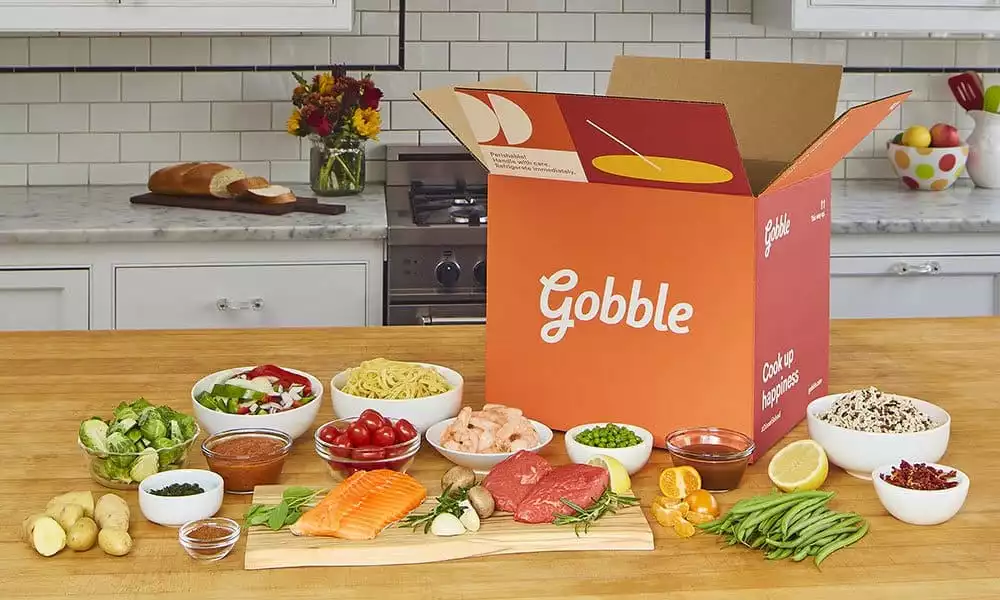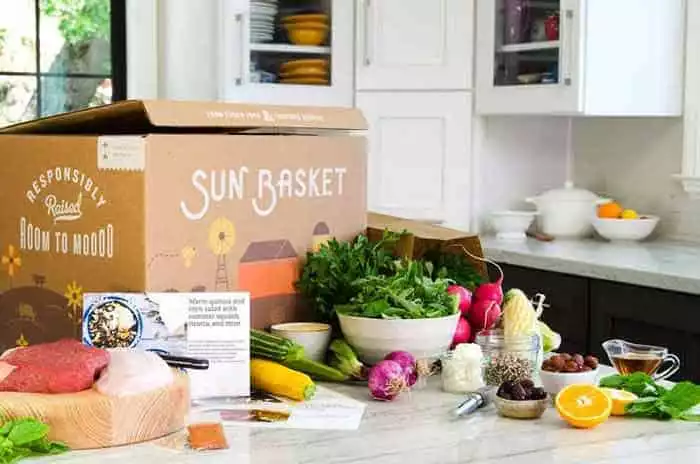 Eat Well with Healthy Meal Delivery | Sunbasket
Sunbasket is a meal delivery service that offers flavorful, fresh, and healthy meals produced using mostly organic, sustainable ingredients.
Get Started
We earn a commission if you click this link and make a purchase at no additional cost to you.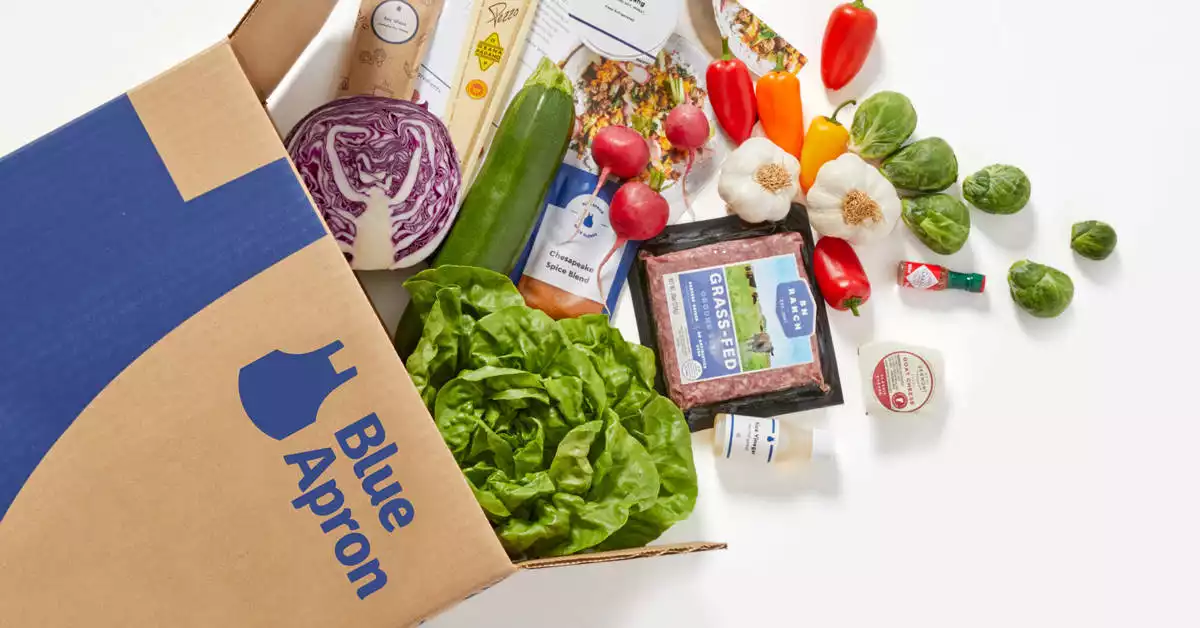 Top Meal Delivery Service | Blue Apron
Follow their easy step-by-step recipes to learn new skills, try new tastes, and make your family amazing meals.
Get Started
We earn a commission if you click this link and make a purchase at no additional cost to you.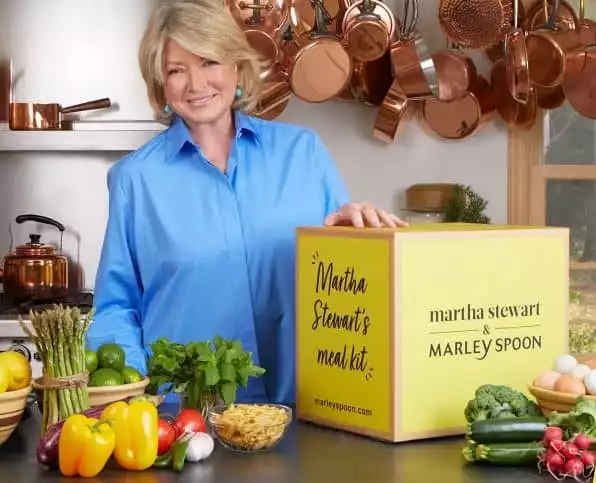 Snack subscription boxes have a slightly different appeal, not so much to cut down on meal prep but to expose consumers to new snacks, or maybe to have just a fun surprise. Snack services are usually packaged goods that are easily portable. As you can imagine, they can run cheaper than full meal kits, and most do not come equipped with recipes or other services.
Check out: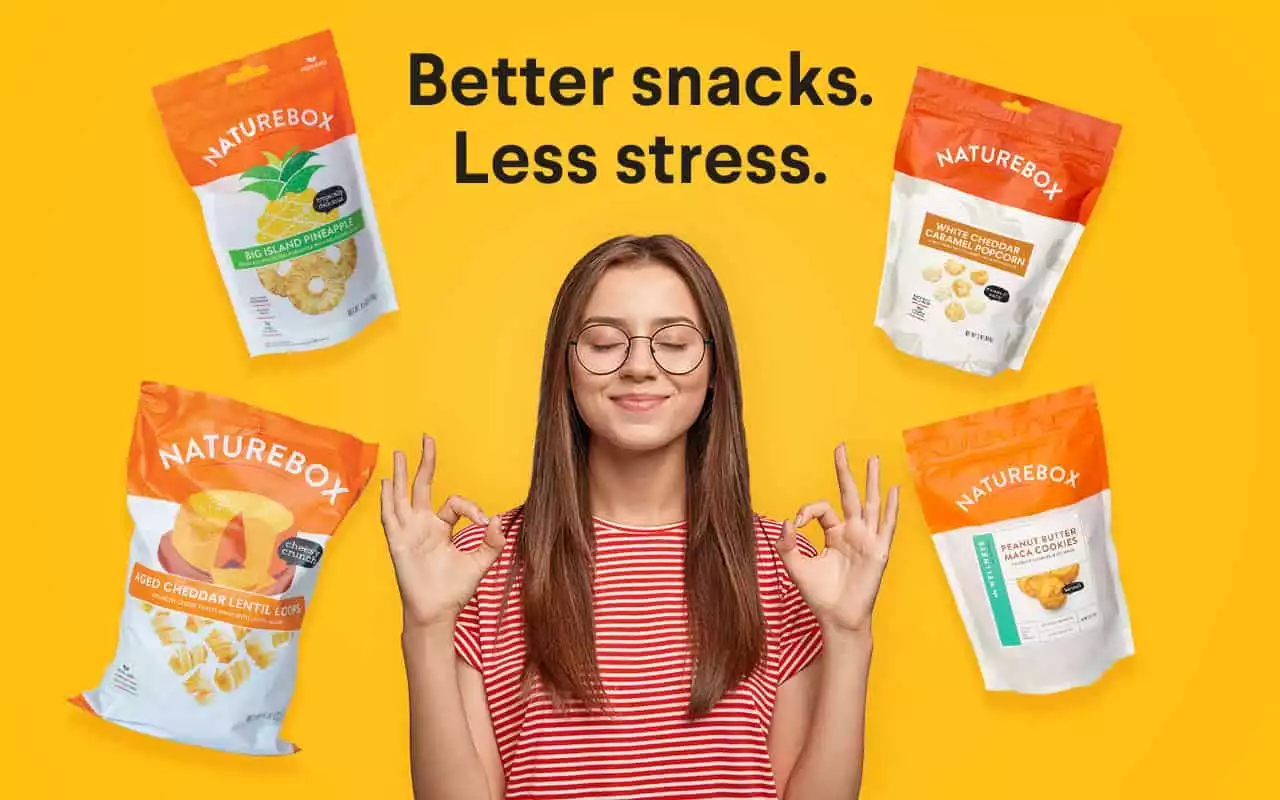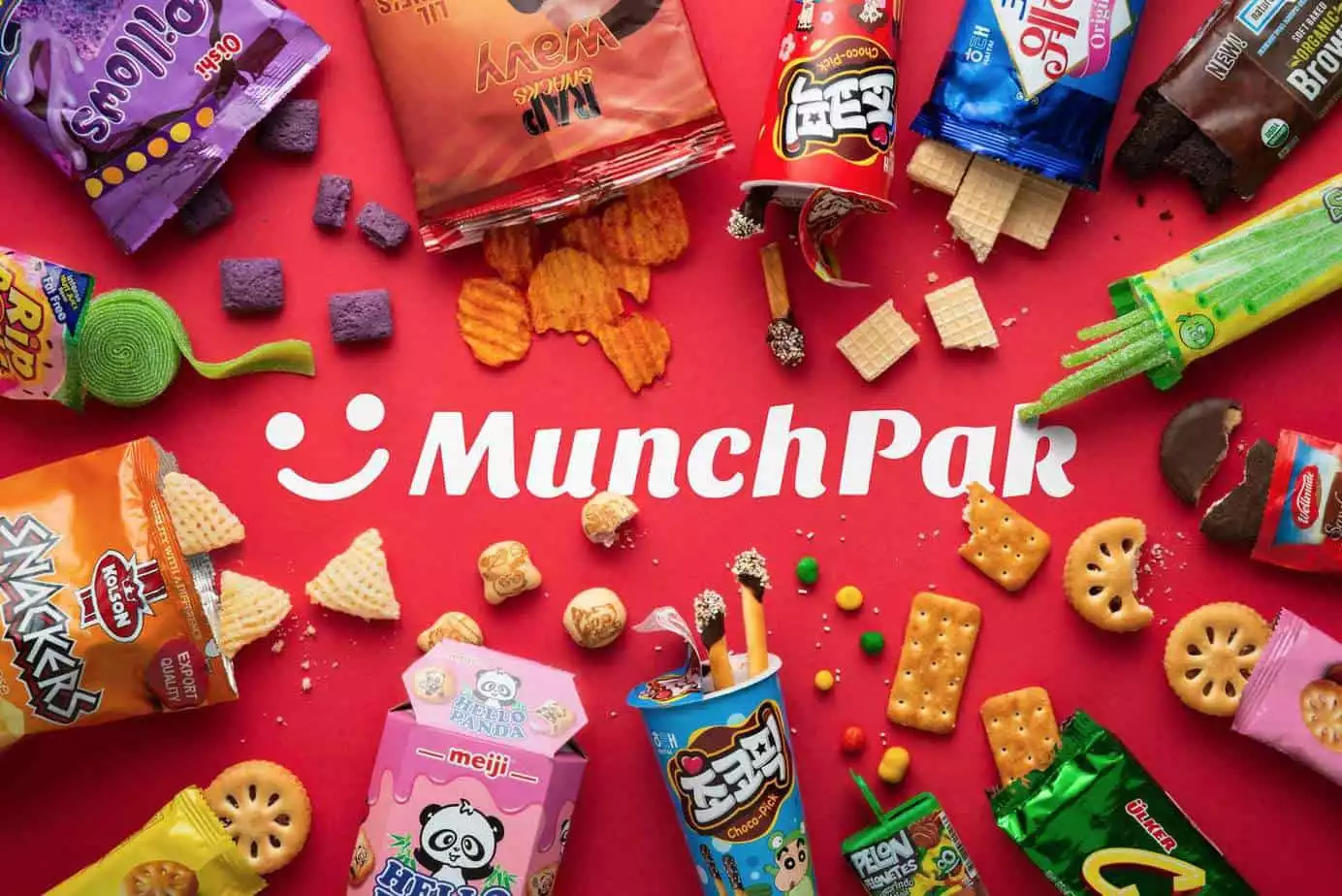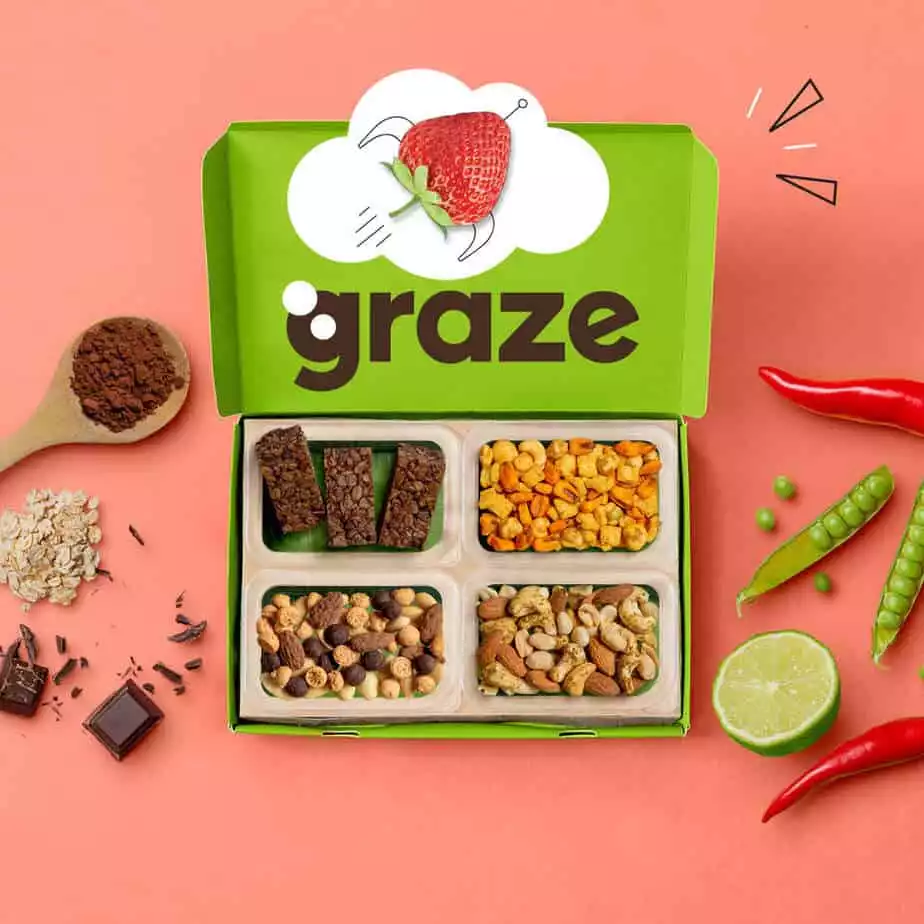 Healthier Snacks by Post | Graze
What if better snacking started here? Graze.com reimagined snacking by using wholesome ingredients to create something downright delicious.
Get Started
We earn a commission if you click this link and make a purchase at no additional cost to you.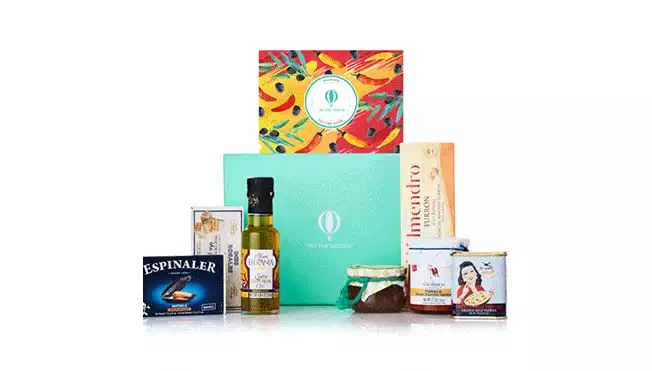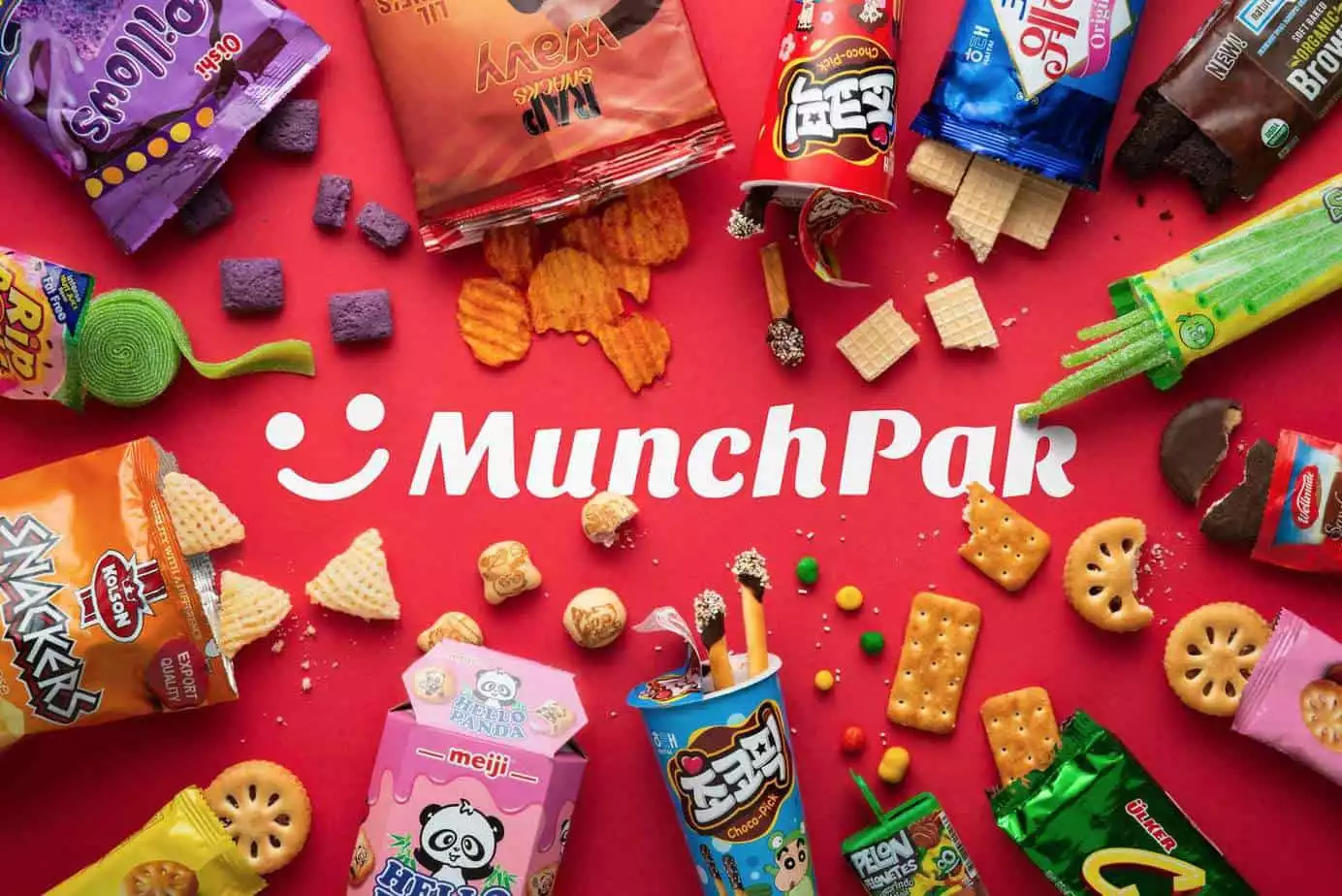 Specialty food services are popular, especially as gifts, and tend to cater to specific tastes and also tend to be snack kits. Packaged health food, international snacks, and even gourmet candy and beef jerky are some examples.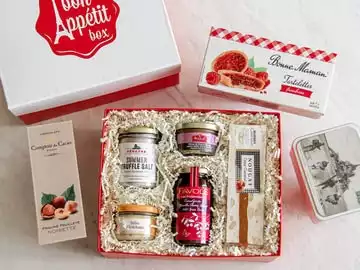 French Gourmet Boxes | Bon Appetit Box
Bon Appétit Box, the best gourmet foods from France, delivered in a box right to your door. Delight gourmet foodies with their Subscription Boxes!
Check Prices
We earn a commission if you click this link and make a purchase at no additional cost to you.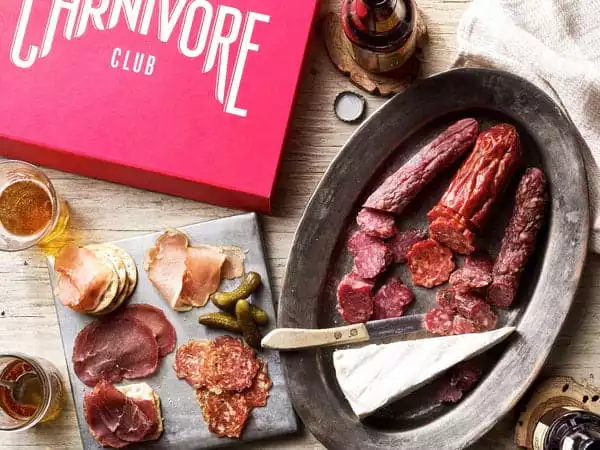 Artisan. Handcrafted. Exclusive | Carnivore Club US
Carnivore Club is the world's first subscription service featuring premium cured meats delivered to your door. Every month we feature a new artisan.
Join Now
We earn a commission if you click this link and make a purchase at no additional cost to you.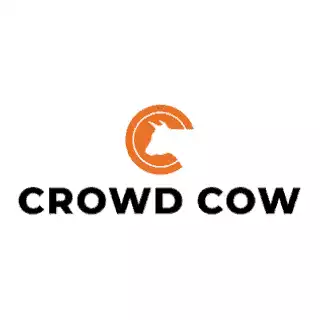 Online Meat & Seafood Delivery | Crowd Cow
Get grass fed steaks, pasture raised craft beef, pastured chicken, heritage pork and more meat you can't find anywhere else ― delivered right to your door.
Build Your Box
We earn a commission if you click this link and make a purchase at no additional cost to you.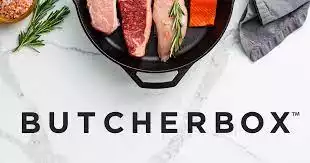 Why Go With Butcher Box?
If I had to pick one frass-fed, free-range, wild caught meat delivery service it would have to be Butcher Box. Amazing selection, impeccably quality, and seamless delivery. Customize a box or pick a pre-made medly. Try it out! #DinnerWin
Try Butcher Box
We earn a commission if you click this link and make a purchase at no additional cost to you.
Top Choice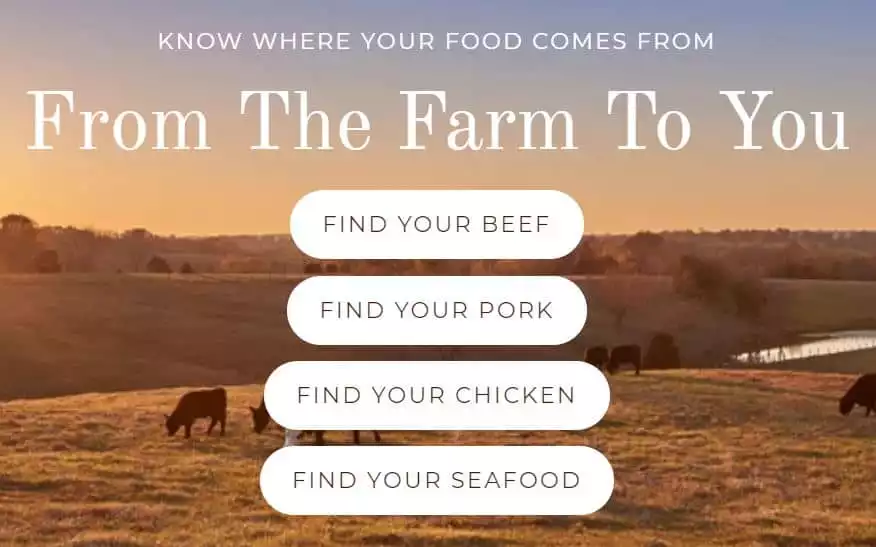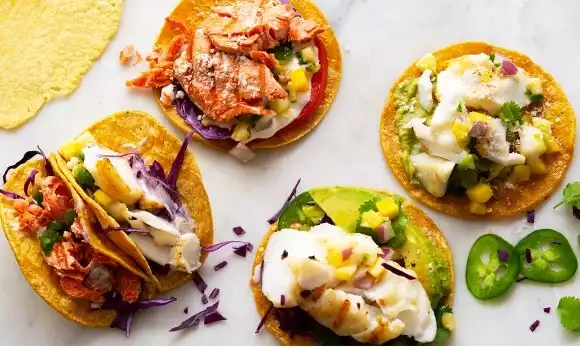 Yes, you can get subscription boxes just for produce. While some are a single order, more and more you can buy subscriptions for up to a full year at a time, with things like a Fruit of the Month Club, where you receive a different seasonal fruit every month. While most of the time that won't last very long (and obviously you have more limited storage time) it's a nice way to get fresh produce year round, no matter where you live.
Are Food Subscription Boxes Worth the Money?
That depends on what kind of value you're looking for. In the case of snack boxes, you may or may not save a ton of money, but you also may be exposed to things you otherwise wouldn't have tried or are difficult to find. And as we mentioned, food, specialty and even produce boxes are a nice gift.
In terms of meal kits, budget-wise, they cost an average of ten dollars a meal. You can certainly make some meals for less than that, depending on what you make, but that's not a bad price, especially considering that the average cost of eating out per meal was nearly thirteen dollars two years ago, and rising in costs.
Another nice thing about meal kits is that you still can customize with your own ingredient choices, but they're great if you simply don't have time to plan and prep meals some days during the week.
If it's just you in the house or apartment, admittedly you may need to prepare for leftovers: while there are options for smaller serving sizes, most give you about two small servings at least.
Finally, keep in mind that no matter how good the service, things can happen. Deliveries could be delayed; sometimes there can be disruptions due to inclement weather. And while the best subscription kits do allow a degree of personalization, you still won't be selecting the ingredients yourself.
Overall, if you're short on time, eat out a lot, or just want something new to try, a subscription service could be a good thing to at least give a trial run. Just don't expect perfection.
How do I Find the Best Food Subscription Box?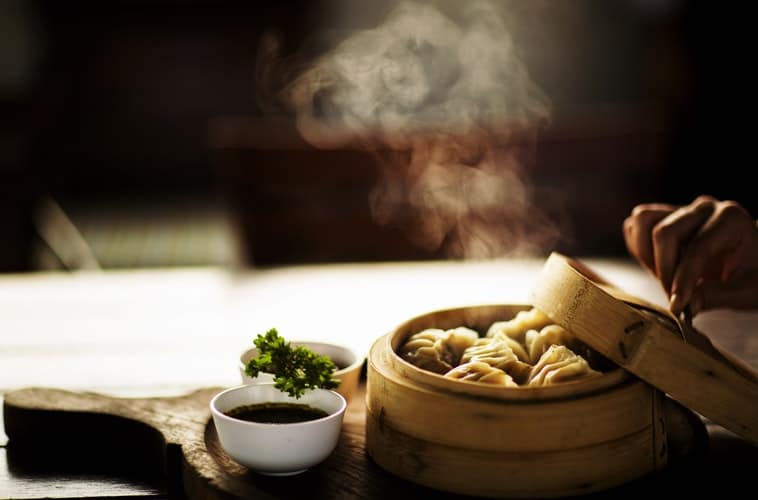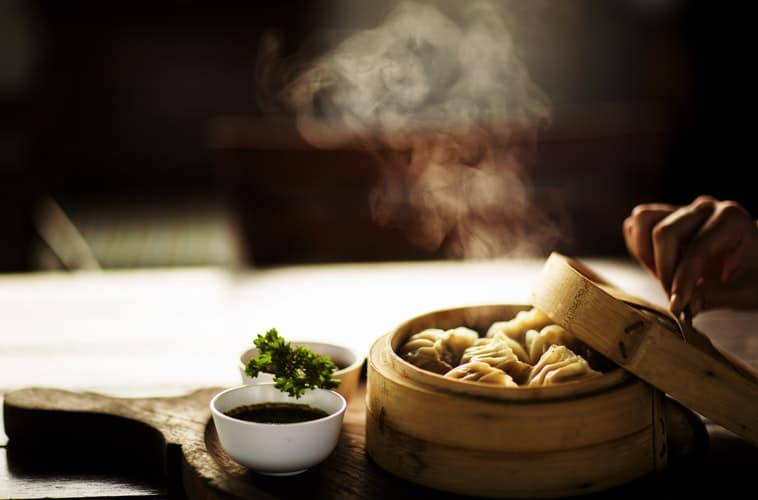 Finding the best food subscription boxes depends, of course, on what you're looking for. If you want something that will help with meal prep, go for a more full-service meal kit subscription.
If you just want something a little extra and unique, try either specialty or snack subscription boxes. It might take some investigating and trial and error.
In general though, as if with anything else, you're going to want to have certain criteria before you pick a subscription box:
Reviews:
You'll want to look at both customer and professional reviews and ratings. One mistake many customers make is just looking at the website itself. While it's possible these are genuine reviews, it's also possible they are purposely selected. If nothing else, there may be a bias because more positive or negative reviews may pop up on those sites.
Your best bet is to look at aggregate review sites that are well known, such as Trustpilot or Consumer Affairs. Take a look at the average rating, and try not to put much too much weight on extreme reviews. If you notice a pattern of complaints, however, you should take that into consideration.
Better Business Bureau:
For most traditional businesses, Better Business Bureau should be your first stop to determining a business' legitimacy. However, it's a bit different for e-commerce, in that they are not always accredited. Not being accredited is not always a red flag because this is the case for many e-commerce businesses. Still, this is a very good place to look at the ratings. Unlike aggregate sites, ratings here are based upon formal complaints, and how quickly, or if, they are resolved.
Dietary Preferences:
Are you vegan or vegetarian (plant-based diet)? Do you need gluten-free or are you even trying to follow something specific, like the Paleo diet? The bad news is that not every food subscription box service can cater to all dietary needs, but the good news is that more and more can. If you do have dietary restrictions or preferences, don't settle. Search for a subscription box that can deliver.
Shipping:
The best subscription boxes will provide secure shipping that can be delivered at times convenient to you. There also should be clear policies outlined concerning company policies for inclement weather or other reasons why a delivery might not make it to your front door.
Take a Week Off:
Although generally not as true for snack subscription boxes, the best meal subscription boxes allow you to take a few days, a week, or even a few weeks off at a time. This is important especially if you are someone who travels a lot or are planning a trip in the near future. Even if that isn't you, being able to skip weeks or days of your choice is a must so you can have more flexibility and not feel beholden to using the meal kit service for that night.
Customer Service:
Sure, this is pretty generic advice, but customer service stil should be a priority. Make sure there are clear contact numbers, names, and emails. If it's hard to find out how to contact the company, that's a bad sign.
Cancellation Policies:
You also want to check privacy policies and cancellation policies. If you decide to cancel the subscription at any time, how much will you be out? Do you have to provide a specific reason for cancellation?
Subscription Plans:
This one is also important. Do they offer plans for a different time period and serving sizes? Although it may be a better deal to sign up for a full year, you don't want to be on the hook for a full year if you either don't need it that long or are on the fence about subscription boxes in general.
Mixing it Up:
Sure, it may be nice to have something you like and be able to stick with it, but the best food subscription boxes mix it up every once in a while. Providing new recipes, flavors, and products means that you won't get bored, and also that the company is investing in staying on top of new trends. The best meal kit service will rotate different meals and ingredients, not only a monthly basis but weekly, introducing new recipes frequently so you won't get tired of eating the same meals.
Different Cuisines:
Incorporating different cuisines is not a must for everyone, but it will introduce you to different tastes, keep you from getting tired of the meals, and maybe even teach you a new method or type of cooking.
Comes with Instructions:
Full-service meal or food kits should come with a few things besides ingredients. First of all, they should be clearly labeled so you know what everything is, and also include use by, sell by, or expiration dates so you can ensure that everything is fresh. There should also be an ingredients list available and any possible allergens noted.
But meal service kits should also come with recipe cards and instructions. It's a plus if it also comes with a link to an online cooking demonstration, so you know you're preparing the meals in the best way possible. It can be a great way to learn new cooking techniques, too.
Nutritional Information:
Calorie counts, fat grams–whatever it is you want to know, it should be provided. There are even some food subscription boxes that cater to certain dietary goals; some companies even have a 'dietician approved' label.
Quick and Fuss Free:
The main draw of food subscription boxes is saving time, so recipes should be easy to follow and prepare. The problem is, it's often hard to tell just looking at websites exactly how easy it is. You should look at what kind of recipes they offer, as well as what cooking tools and prep tips they might come with. If you want to know more information, look for demonstrations on sites like YouTube. Not only will you find customer reviews, but you may also get a glance at the cooking process itself. And when in doubt, you can always ask.
Extra Inspiration:
You won't get this with snack subscription boxes, specialty, or produce subscription boxes (what you might find at a Farmer's Market) so much, but a blog and other articles can help inspire you to create recipes of your own and see what you'd like to see delivered next.
Where Do I Get Started?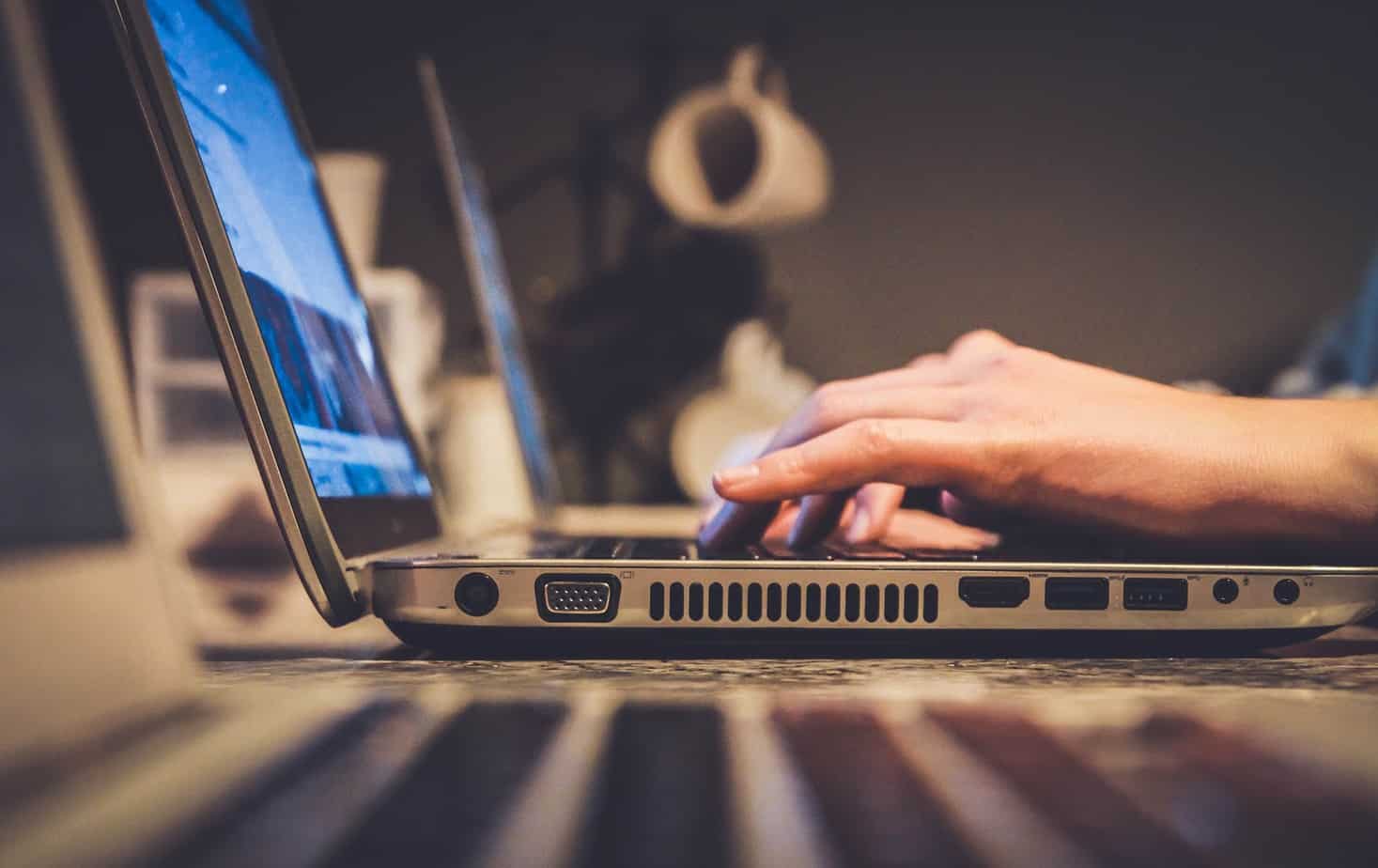 Getting started picking a food subscription box is no easy task, in part because there are so many options available. But if you keep our advice in mind, you should be on your way to eliminating different options. You can peruse other reviews and comparisons of popular food subscription boxes.
And you can certainly start with our list below. Here are just a few options you might want to consider, whether you're looking for a full meal, or snack or specialty subscription boxes.
Plated offer 20 new recipes per week, including desserts, comes in an insulated box and provides plans for 2, 3, or 4 servings per night. Very much catered towards families, you can change delivery plans every week, mix and match recipes, and skip weeks or cancel your subscription at any time.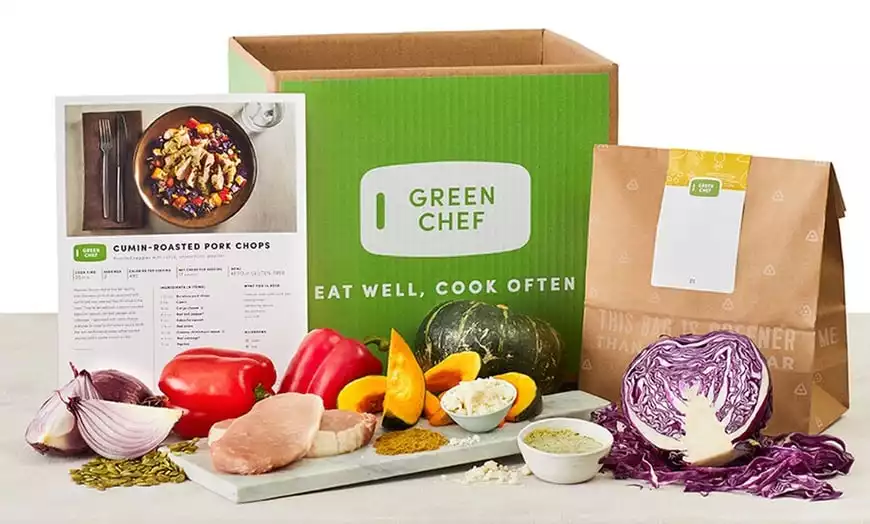 With a focus on healthy eating, Green Chef provides plans for keto, paleo, vegan, and more. It comes with pre-measured ingredients for easy prep and meals created by 'expert chefs'.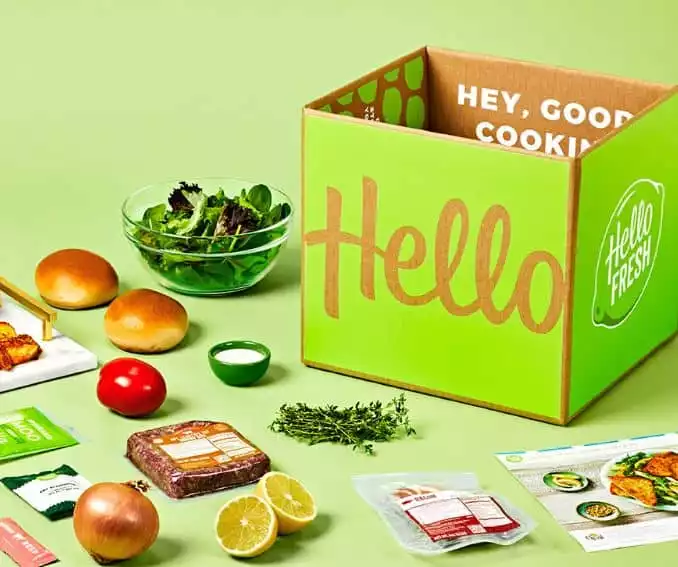 Order Your Delicious Meal Kit | HelloFresh
HelloFresh delivers weekly meal kits with delicious, prepped ingredients and easy-to-cook recipes directly to your door. Take the guesswork out of meal planning and cook delicious food for you or your whole family.
Get Started
We earn a commission if you click this link and make a purchase at no additional cost to you.
This budget-friendly option offers meals starting at around seven dollars, allows you to skip weeks or cancel, and provides meals that can be prepared in as little as twenty minutes.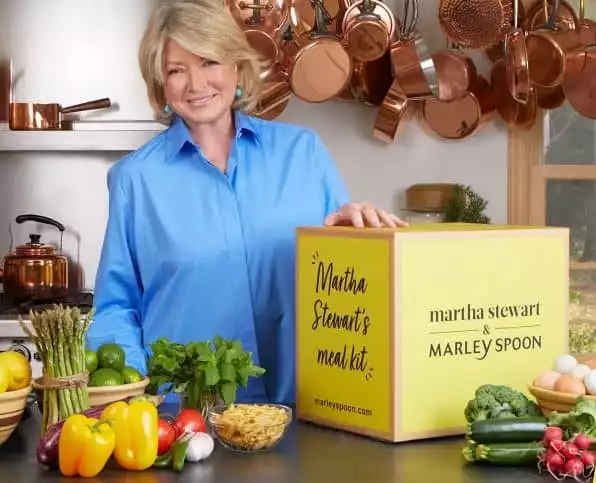 This service is a little less known, and it's designed in partnership with Martha Stewart. Gourmet meals cater to special dietary needs, including vegetarians, and you can skip weeks when you need to. See a more full review here and see my comparison with Hello Fresh here!
Snack and Specialty Services: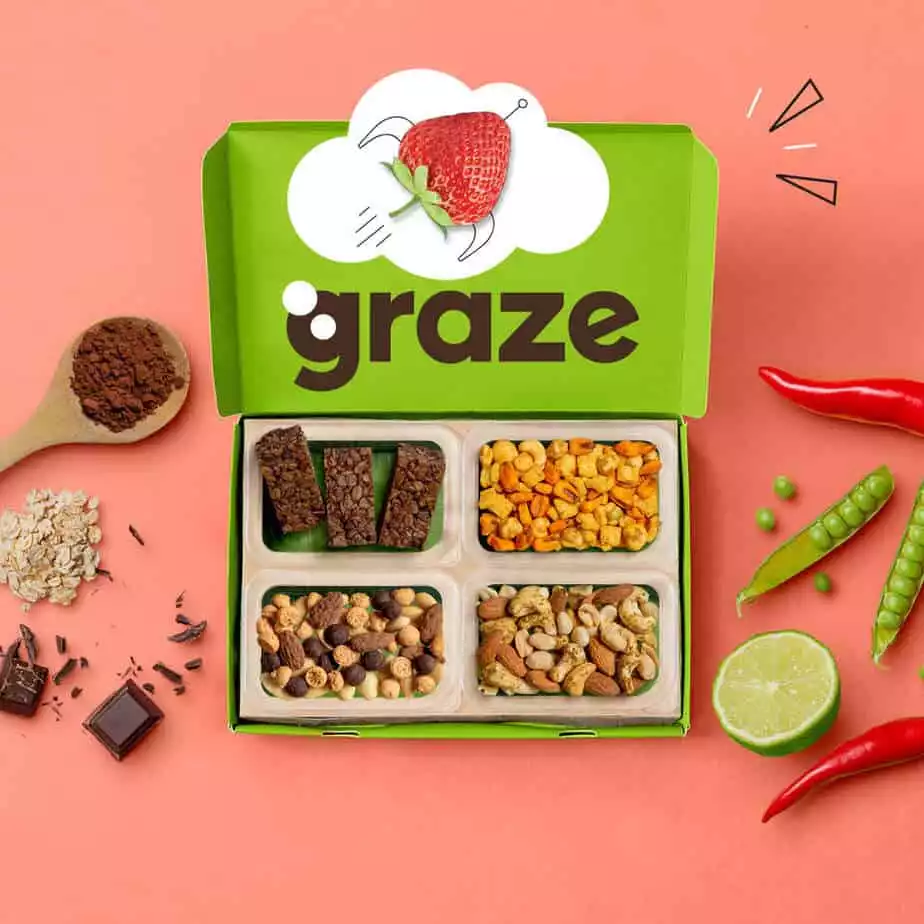 Healthier Snacks by Post | Graze
What if better snacking started here? Graze.com reimagined snacking by using wholesome ingredients to create something downright delicious.
Get Started
We earn a commission if you click this link and make a purchase at no additional cost to you.
Graze is a snack box service that focuses on providing healthy meal and calorie-controlled snacks that are customized based upon your taste preferences. Vegetarian protein boxes, oat-based snacks, savory nut mixes, vegan boxes, and even sweet treats are just a few options if you have a sweet tooth.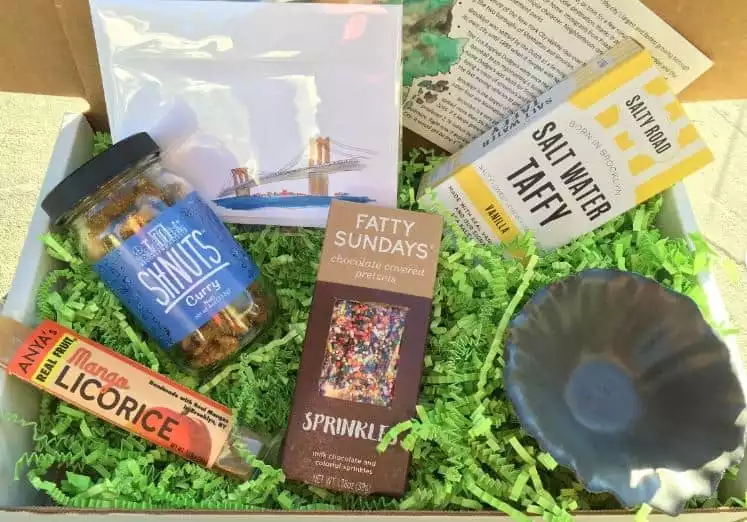 Explore Local Box Monthly | Cratejoy
Explore a new US city every month through premium, locally made, artisan, products, and food! Boxes include products and food items locally produced by small businesses and local artisans from month's city.
Check Price
We earn a commission if you click this link and make a purchase at no additional cost to you.
The Explore Local Box is a snack subscription box that delivers snacks every month from different cities around the United States. You'll be able to experience flavors from a new city every month. While there is less customization, this is a great gift for anyone who loves travel (but may not get to do it as often as they'd like).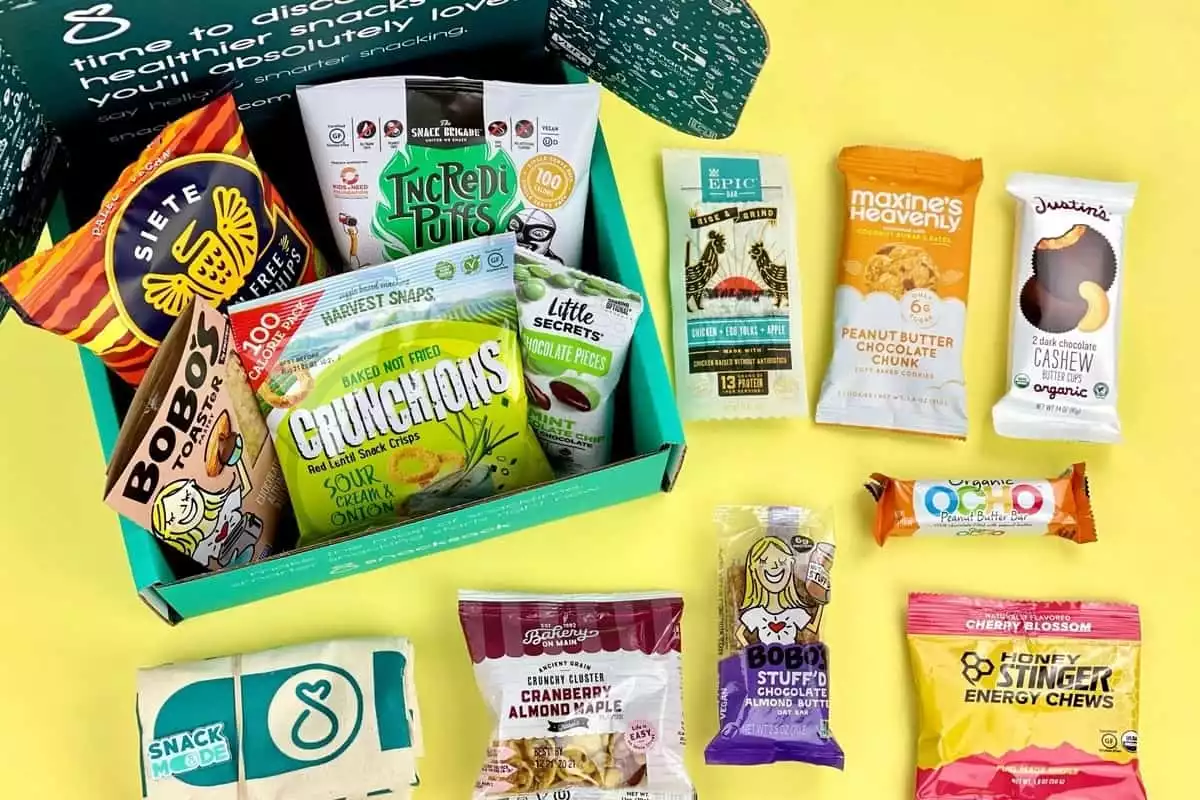 SnackSack Classic | Cratejoy
It's easy with SnackSack! This monthly discovery box helps you discover and enjoy healthier snack options. And to make it even more fun, each box is centered around exciting seasonal themes & flavors to try.
Get Started Now
We earn a commission if you click this link and make a purchase at no additional cost to you.
Snack Sack sends 12 snacks to your per month, all of which are USDA organic, Non-GMO, gluten-free, and vegan meal options You don't get much say in what is delivered, but they try to provide a nice variety of products and brands every month.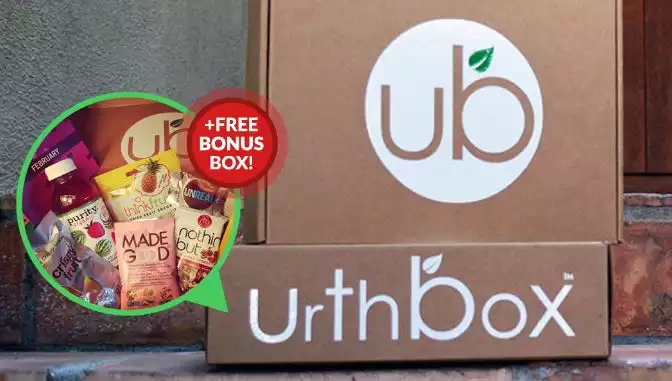 Healthy Snack Subscription Box | Urthbox
UrthBox is the best way to discover healthy new nongmo foods, beverages, snacks and more delivered to your door every month.
Check Prices
We earn a commission if you click this link and make a purchase at no additional cost to you.
These are also organic and GMO-free snacks and provides up to 30 unique products per month, with different plans. You can also peruse a sample box on their website.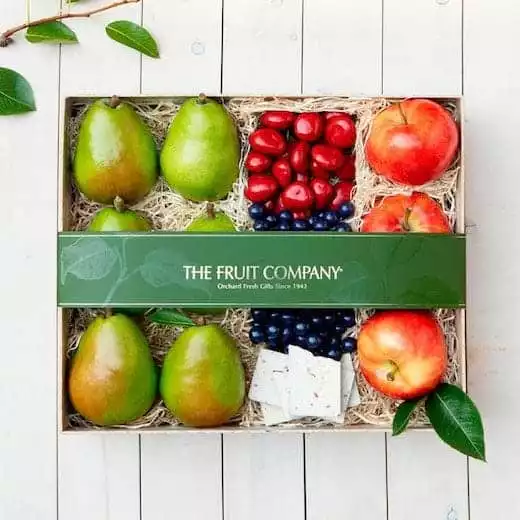 The Fruit Company offers Fruit of the Month plans, including Americana, Organic, Exotic, and a Melody blend. Every plan provides a light, classic, and grand option for different quantities of fresh fruit delivered to your doorstep once a month.
The Fruit Club delivers fresh, seasonal fruit year-round; you can see their schedule right on their website. There is a bit more limitation, in that they only deliver to certain towns, although it's fairly widespread throughout the United States. Eating seasonal fruit means it will be fresher.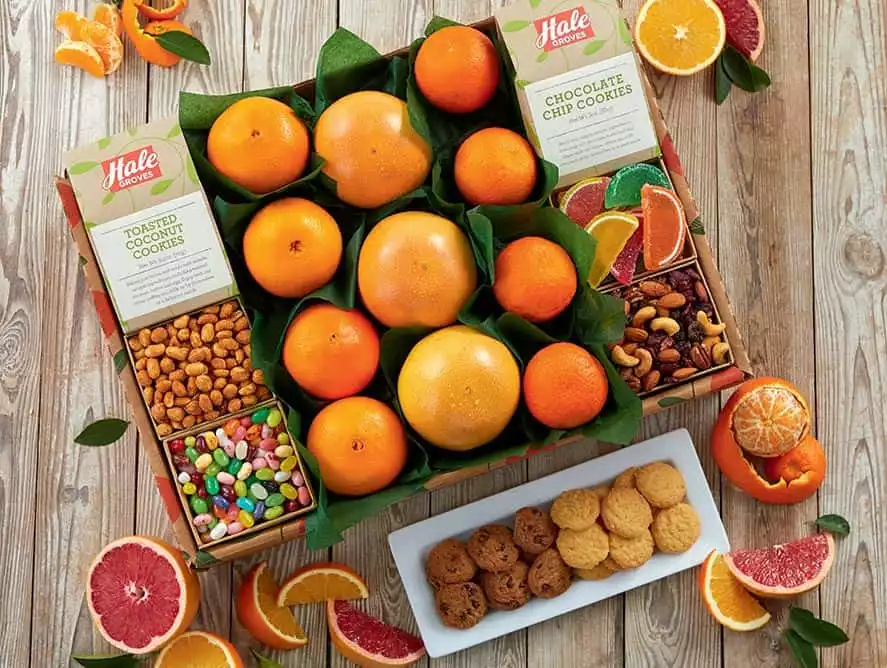 Buy Fruit Gift Boxes Online | Hale Groves
Quality gift boxes, such as the Spring Citrus Collection, include three of Hale Groves rarest, most prized varieties fresh from the trees.
Check Prices
We earn a commission if you click this link and make a purchase at no additional cost to you.
Hale Groves also offers a fruit of the month club. They also sell the famed Honeybells, a special variety of oranges prized for their sweetness and juicy fruit.
No matter what meal subscription box you decide is right for you, be sure to always consult reviews and understand what meets your needs. Even the best food subscription services are far from perfect, but if you do your research and ask questions, you may very well be on your way to fresh, delicious foods far more quickly.
FAQs About Food Subscription Boxes
Are food subscription boxes worth the investment?
If you are a person who has a busy schedule and don't have time to plan meals or shop for groceries too, food subscription boxes are definitely a YES! You will get all the essentials you need to prepare delicious meals in no time without doing recipe research.
What is the cheapest food subscription box to try?
Home Chef and Hello Fresh are two of the cheapest subscription boxes that offer full meals and have coupons for discounts. These two services offer different meals for people with dietary restrictions, people who want to explore adventurous meals and something they usually try in restaurants.
Are food subscription box meals easy to prepare?
Yes. Even if you are not a great cook, with the intructions they provide for the meals, you will be able to prepare a 5 star dish in minutes.
Recommended Reads: