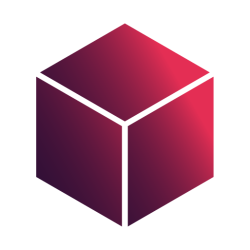 Latest posts by Subscriboxer Team
(see all)
You might call it missing sock syndrome–the all too common problem of waking up one day to find socks misplaced, mismatched or just plain worn out. And while that be fine for a weekend, when it comes to the workweek, you want to make sure you have a nice pair of socks to wear.
You might be surprised to discover that not only does not require a trip to the store–but you can even get high-quality socks, of all colors and patterns–shipped to you every month.
And it's not just a matter of convenience. Sock subscription boxes can bring you quality socks to keep you looking sharp, and even revamp your professional (or personal) style. And unlike many clothing subscription boxes, these cater directly to (mostly masculine) sock needs, so you'll get all of what you want and not be forced to pay for anything you don't.
How Popular are Sock Subscription Boxes?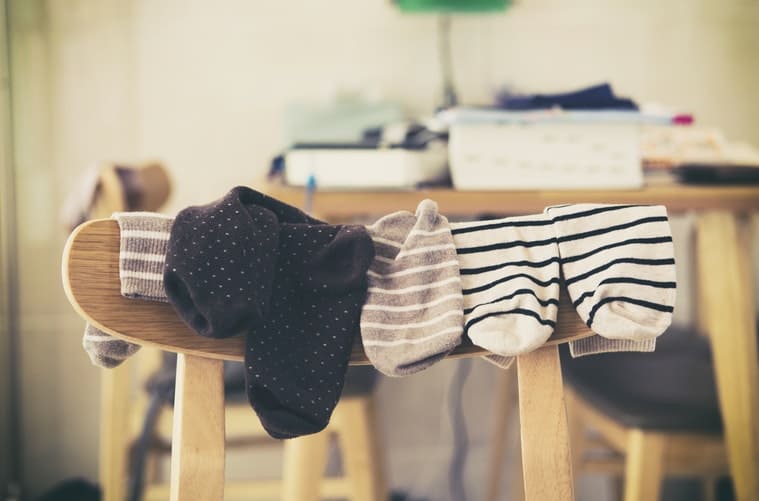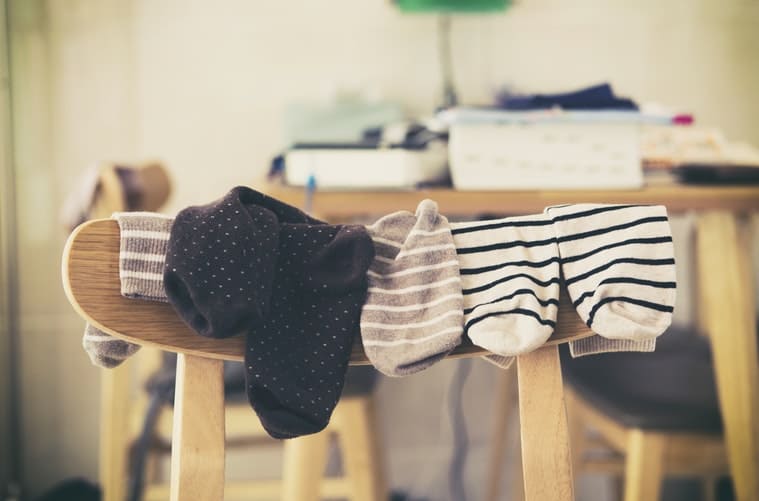 You wouldn't think it, but sock subscription boxes are rising in popularity alongside other subscription box services. In a market that once drew most attention for meal kits and other food subscription boxes, now fashion boxes are making big waves. And as much as a good portion of that market caters towards more feminine clothing, now there are also more masculine options.
Sock subscription boxes have become popular enough to be featured in publications such as Esquire alongside cocktail and fragrance subscription boxes. And while sock subscription boxes or masculine fashion boxes, in general, account for just a fraction of the burgeoning well over two billion markets, it's feasible to see more specialty boxes with a pragmatic purpose–like sock subscription boxes–increasing in popularity.
Why Should I Consider a Sock Subscription Box?
Whether it's for you or someone you know, sock subscription boxes are great ways to revamp personal and professional style, save time, and provide a fun surprise in the mail every month. Some subscription boxes will even help personalize, or suggest a style for you. Unless you're a stylist yourself, searching for the best socks can prove to be a rather daunting process. Having a sock subscription box can save a lot of time and even get you to try styles you otherwise wouldn't have.
At the very least, a subscription box is a way to ensure you have nice, matching pairs of socks ready to wear if you happen to be the owner of those all too ubiquitous orphan sock baskets.
How Do You Find the Best Sock Subscription Boxes?
The good news about sock subscription boxes is they tend to be fairly low risk. Unlike food, there's little chance they could pose health risks, and unlike wine clubs, they tend not to be very expensive, though prices certainly do vary from company to company and depending on your plan.
Still, no one likes signing up for a subscription service and ending up disappointed. To prevent that, we've compiled a short list of factors to consider. Next, we will suggest some of the best sock subscription boxes that you can check out today.
What do others say about the company?
Don't take the company's word for it. While it's always nice to see testimonials or advantages posted on the company's site, you're still going to want to do some research and investigating on your own, if at all possible. Start by checking Better Business Bureau to see if there have been any complaints filed and if those complaints have been resolved. Even if the business is not officially accredited, you should normally be able to see at least an unofficial rating. Next, stop by consumer review sites like Trustpilot and Consumer Affairs. You should be looking at the average rating, but also make note of reasons for those ratings. Try to focus on a pattern of complaints or compliments, as opposed to extremes or non-descriptive reviews.
How does shipping work?
You'll not only want to see if shipping is included in the monthly price, but also how delays are handled, and if there are alternative delivery options should you need any.
What is the price per month?
What obligations are there for different plans? Of course, this one is more or less a no brainer, but make sure you comparison shop, not only by price point but by quality and quantity. Also see what kind of plans you can sign up for, as well as cancellation policies.
Do they offer free exchanges?
Let's face it: chances are, no matter how well executed the sock subscription service is, you'll be sent products that just don't quite match her personal style. A few subscription services allow you to exchange socks for free, while others do not. If that's an important feature to you, you'll certainly want to at least keep it in mind.
Can you customize?
Some sock subscription boxes allow you to add custom details to your socks, including patterns and various graphics. This might be at an additional cost, and while so customers may not care, it may be a distinguishing factor between two sock subscription boxes.
Sock Quality:
Socks, like any other garment, come in different qualities and fabrics. For dress socks, look for materials like merino wool, which is known to be soft and a good insulator, but also lightweight. For athletic socks, look for moisture-wicking materials and steer away from cotton. Heavier activities, like hiking, should be thicker, but more casual wear socks thinner. For everyday wear, cotton is fine–but look for high thread counts or high-quality cotton.
Design: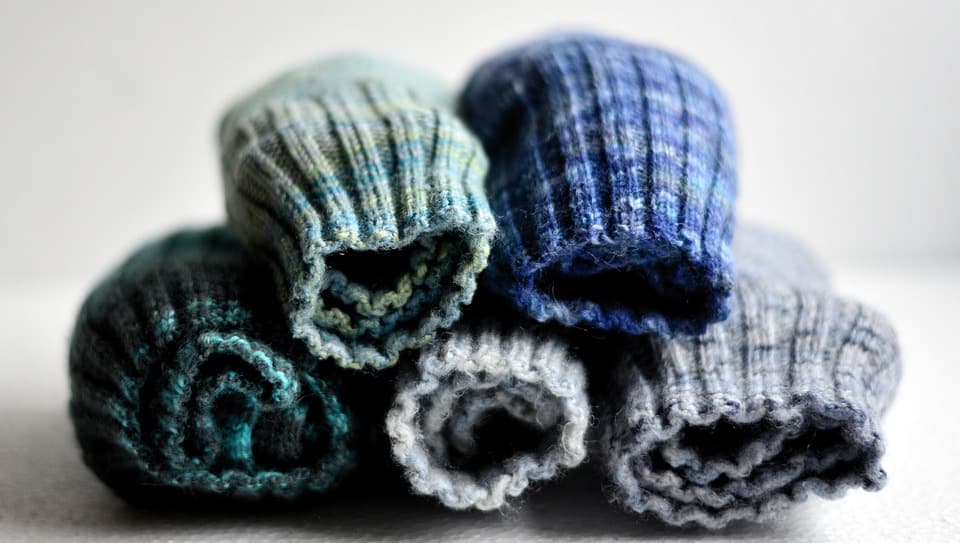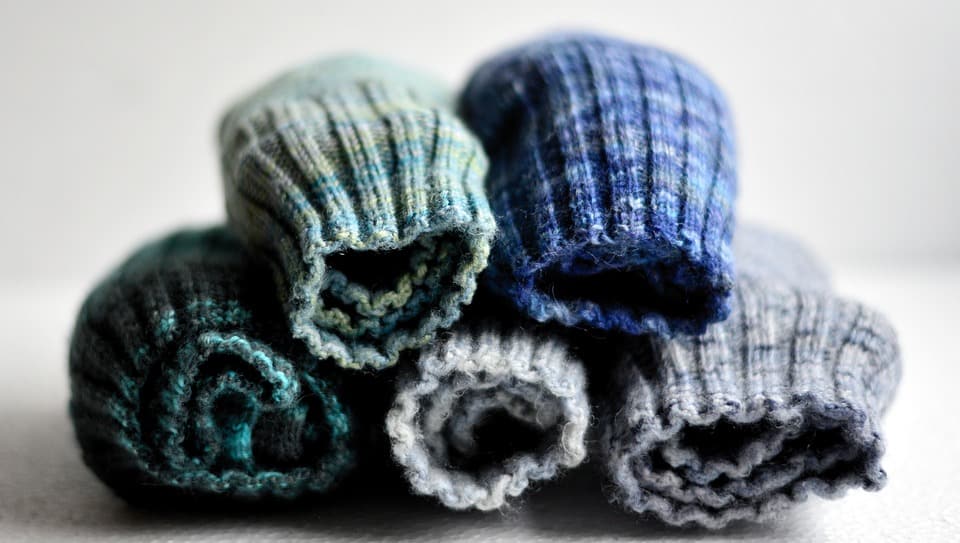 Depending on your preference, you might want to ask if the selection includes ribbed or non-ribbed styles. Thick or thin can also be a matter of preference, and you should note if you can specify any of these options. Aesthetically, are there unique designs offered? Do you want solid colors or checkers or other designs?
Origin:
Where do the socks come from? Where are the materials from, and where are they manufactured? Be wary of socks that could come from low labor factories. You should have some information about the sock origin or assume they may be massed produced. Mass produced socks may not be in as high in quality and may have lower durability.
Color:
Besides just having a variety of options, sock color itself can tell you something about the quality of the socks you're getting. Black socks are the most important to get high quality because they tend to fade the most quickly, while lighter hues, like tans and beiges, tend to last longer.
What are Some of the Best Sock Subscription Boxes?
Picking out the best subscription boxes for socks is no easy task, but taking into customer reviews and great features, we've compiled a short list for you to peruse. Hopefully, this list will help you get started and on your way to ordering a subscription, you'll be pleased with.
Say it with a Sock is one of the most popular sock subscription boxes and has a nickname of "Fun Sock of the Month" Club. These more casual socks all have a 200 count cotton, which is higher quality cotton socks. You can opt for patterns, graphics, or a mix of colors, cancel at any time, and they also offer free exchanges for any socks you don't like. All socks come with a reinforced heel and toe design meant for improved durability. These quirky socks aren't for the shy: bright vivid colors and fun splashy sock designs are more for casual and fun wear than professional. The bright colors and quirky designs will appeal to anyone with a sense of humor and a penchant for fashion with a unique flair. Plans start around twelve dollars for one pair per month. And unlike some other subscription boxes, sock collections are for women and children in addition to men.
Sock Fancy is another great subscription service (happens to be my favorite). You can either order from their subscription service and be surprised, or browse their custom selection of fresh socks to fill out your sock drawer. One of the big selling points for Sock Fancy is the high quality fabric blend which is incredibly comfortable.
My Pick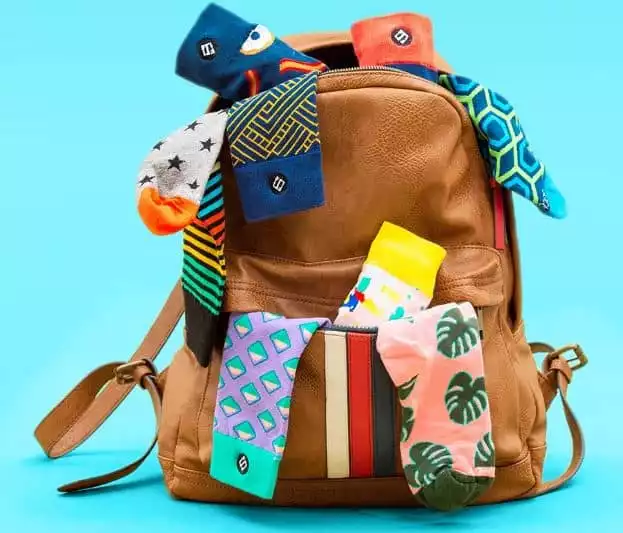 I Personally Preferred Sock Fancy
I personally found the unique Sock Fancy fabric blend to be superior to the other sock subscription boxes I've tried. Most sock services have interesting designs, but Sock Fancy makes COMFY socks, too!
View Current Deals
We earn a commission if you click this link and make a purchase at no additional cost to you.
Sock Panda is a sock subscription box that gives back to non-profit organizations such as Goodwill, VA Health Care, Salvation Army, United Way, and the Boy Scouts of America. Sock collections include men's, women's, tweens, and kids, so there's something for everyone. You can cancel at any time and you'll get your first delivery within five days. Socks are made from 85 percent Peruvian cotton. You'll receive a pair of brightly hued, graphic socks per month, though you can't specify what patterns you'd like. However, you will first be asked about generally preferences, including style, and how many pairs you want to get per month. Select from patterns and prints, wild and crazy, or some of both. Subscriptions start at around twelve dollars per month for one pair of socks.
If you're looking for something a bit more sophisticated and professional, Southern Scholar Socks might fit your needs better. This men's sock subscription box offers high-quality men's dress socks that come with signature style cards. Shipping and returns are free, and you cancel at any time. Starting at just under fourteen dollars a month (for a full year subscription), you get a pair of high-quality dress socks 200 count knitting custom material blend. The style card includes pairing suggestions from stylists, head to toe style guidance, and suggestions for both business and casual outfits. Socks come in a variety of darker and more neutral, professional colors, with checkered, polka dotted, multicolor and single color options.
Society Socks donates two pairs of socks to non-profit organizations every month you're subscribed. Shipping is free worldwide, plus you can cancel at any time. Subscriptions start at nineteen dollars a month for two pairs a month for men. A women's collections are ostensibly coming soon, but the only option, for now, is to join a mailing list to be notified at a later time. Socks are made from seventy percent combined cotton, twenty-eight percent nylon, and two percent spandex. There's an online men's style guide to help you with your overall look. Socks are mostly more on the fun and casual side and include stripes and small patterns. Darker but bold and even some neon colors are a big theme.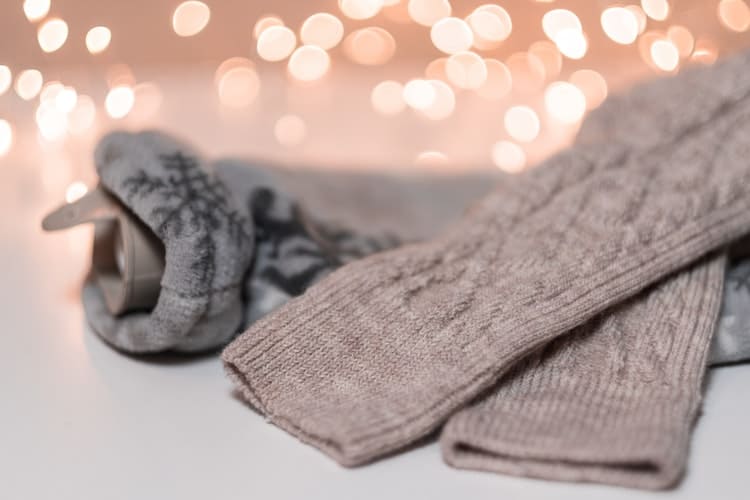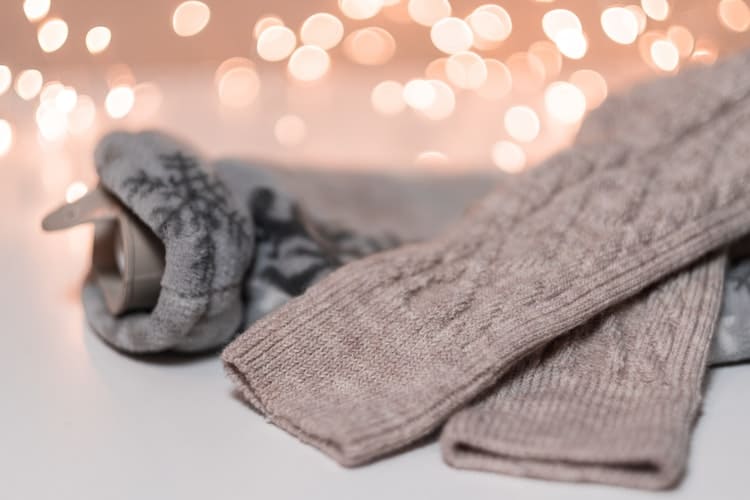 Sock club is another popular sock subscription box that plays with patterns and colors, but often in a milder way. Striking the balance between casual and very professional, you'll get a themed pair of socks every month, all made in the United States. They also allow you a bit of customization in terms of what kind of socks you'll get: select from the combed cotton crew and knee-high; athletic crew; rubbed crew/ tube; athletic ankle; and wool crew, among others. They even have socks for infants. Pricing depends on your personal choices and specifications; you do need to ask for a price quote for the most accurate estimate.
If you're searching for a serious men's dress sock and some accessories to go with it, this sock box subscription is a great option. Unlike the other box subscriptions we've already mentioned, the Gentleman's Box is more of a lifestyle box, offering a mix of products to complete an overall look. Starting at twenty-nine dollars a month, you'll get the classic box, which includes essentials such as a quality pair of sox and complementary tie and optional add-ons. This is a more expensive option, but it also helps tie your look together and may be interesting for someone who wants a little more style help (and their doscks fit more in the premium socks category vs crazy socks.
Blacksocks are just that–as the name implies, with this subscription box service, you'll get black socks, and only black socks delivered to your door. Well, not quite: while, as the name implies, the bulk of their collection is black socks, they also have a "funky sock" collection, with bold hues like candy red. Styles include classic (solid color), striped, and funky collection. Socks are made with materials meant to reduce elements of friction and humidity. Knee, calf, and ankle length socks are available; there are even options for larger than normal sock sizes. You'll also find helpful guides on their website for different types of dress styles and occasions. And if you're really pleased with the company, they also make undergarments and shirts.
Most sock subscription boxes cater towards casual every day or formal wear, but this subscription service is meant to clothe you for your athletic endeavors. Finding a quality athletic sock is surprisingly hard to find, but also quite important, too. Improper material can cause excessive friction and moisture. You can receive two pair of socks per month for just under thirty dollars a month. Even better, the socks are seasonal in that the material becomes thicker as the cooler months come in. Socks are available for both men and women in a variety of styles and sizes. Socks are formulated with a blend of materials for different types and levels of performance and climates.
Foot Cardigan is a sock subscription box with quirky, fun, and unique sock designs for all ages and genders. Kids socks include patterns like airplanes, alien themes, pickles, game boards, animals, and holiday themes, to name a few. Men's collections include premium dress socks, casual crew socks, and festive print no show socks. Women can opt for a variety of crew and no show socks. When you sign up for a monthly sock subscription, you opt for either premium, crew, or no show options. Crew sock subscriptions begin at twelve dollars per month for a surprise pair of combined cotton and polyester blend socks.
How does Foot Cardigan compare to other SockFancy? Read here!
Our tenth and final recommendation for best sock subscription boxes go to Nice Laundry. This one is unique in that there is more room for customization and personalized options. Technically, it isn't a subscription service, but more of a build your own box service. That said, we've included this because it makes a great gift, especially if you feel wary of gifting a subscription service but still want some of the same idea and experience of what you might get in a month or two. Luxe ribbed, herringbone, cushion kit, and solid socks can be monogrammed for a more personal touch. You get a set of six pairs of personalized socks for just under one hundred dollars.
Finding the best sock subscription boxes requires knowing what styles, materials, and price points you're looking for. While it's great to get invested in a certain style of sock, however, it's important to always remember to check cancellation and other subscription policies that might sour your experience. Above all, and no matter what you select, make sure they are socks that will match your lifestyle and bring you joy when you wear them.
You can also try: