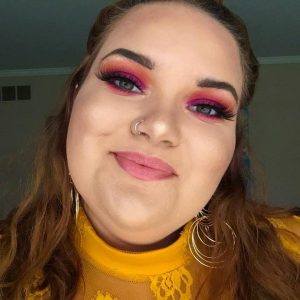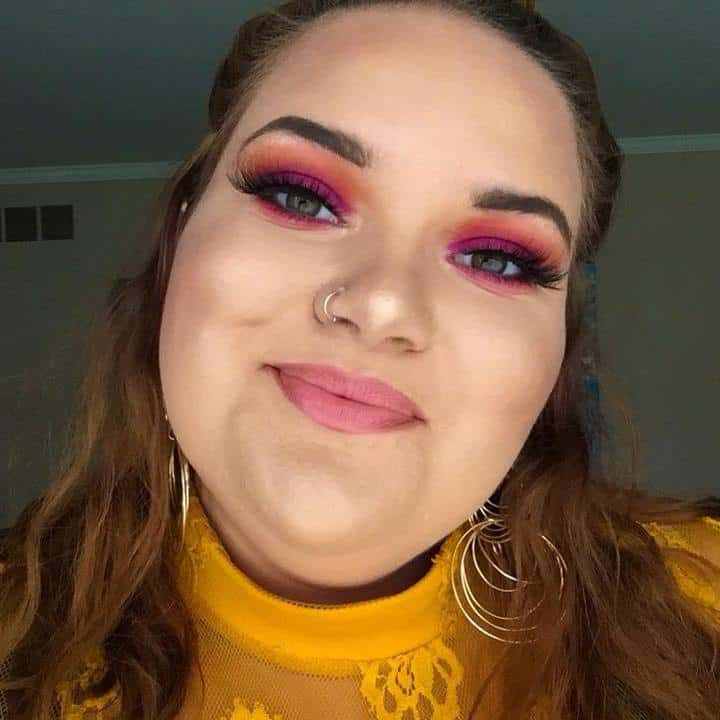 Latest posts by Alizabeth Swain
(see all)
Has your Facebook been flooded with advertisements for EveryPlate or Dinnerly?
It seems like every time I hop on mine, I'm either seeing an advertisement for Dinnerly or for EveryPlate in my news feed. However, this isn't something that I'm complaining about because I'm always down to try a new subscription box.
My husband and I just recently found out that we are expecting our first child. My husband works full-time as a truck driver, and I work from home full-time as a business owner and a freelance writer. When I'm not working on my hustle, I'll spend my free time creating content for my social media pages. Plus, with the crazy hours my husband works, I have the one that manages the house. So, I'm cooking, cleaning, paying bills, and all of the other fun things that come with adulting.
But, while I'm growing our child inside of me, I'm finding that I have zero energy. Before, I would focus on making a lot of our dinners low carb and ketogenic friendly. However, I noticed that I'm becoming more inclined just to order take out because of how easy and straightforward it is, so I can just focus on resting. However, I know that this isn't healthy for my baby, myself, or my husband, so I've looked around for different meal kit subscription options.
The two most affordable options that I found online are EveryPlate and Dinnerly. I'm specifically looking for super-cost affordable options because I've tried more expensive options in the past. I've tried out hello fresh, and Blue Apron, but I've just wanted to switch things up a little bit.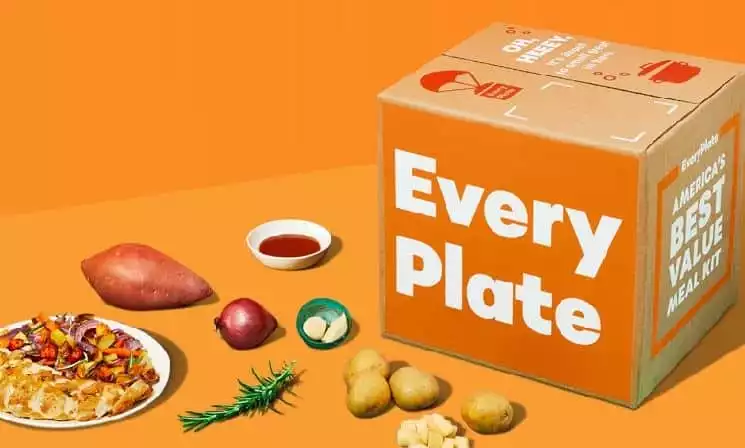 However, I will admit that I'm being a little bit picky when I'm going through and I'm filling out my information for my meal subscription boxes. That's because I have a lot of food allergies, so I have to be picky. For example, I'm allergic to pork cost of that means no pork chops, no bacon, no pork tenderloin, no sausage, and no ground beef that's been mixed with any type of pork. Also, I would like to keep the meals have a receiving as low carb as we can get them.
Now, if you can thinking about trying EveryPlate or Dinnerly and haven't been able to decide between two, I'm here to help you out. I've got pictures of my unboxing, as well as my cooked meals, for you to take a look at. Plus, I'm also going to break down shipping time, shipping cost, and my entire experience with both of these companies.
Let's stop the chitchat and get into this review!
What are the main differences between Dinnerly vs EveryPlate?
Are you trying to figure out the main differences between Dinnerly and EveryPlate without going through and reading this whole review? Don't worry, I understand. Here are the main differences between these two subscriptions:
EveryPlate and Dinnerly charge $4.99 per serving, but Dinnerly's prices decrease with the more servings you add
Dinnerly offers vegetarian-only options, whereas EveryPlate has a variety of options
You'll need to have access to a phone, tablet, or laptop at home to cook the meals you get from Dinnerly
Dinnerly described themselves as an affordable meal kit. Also, they claim that their meal kids are fast, easy, and tasty meals. Plus, didn't he says it all of them you'll start at $4.69 per person.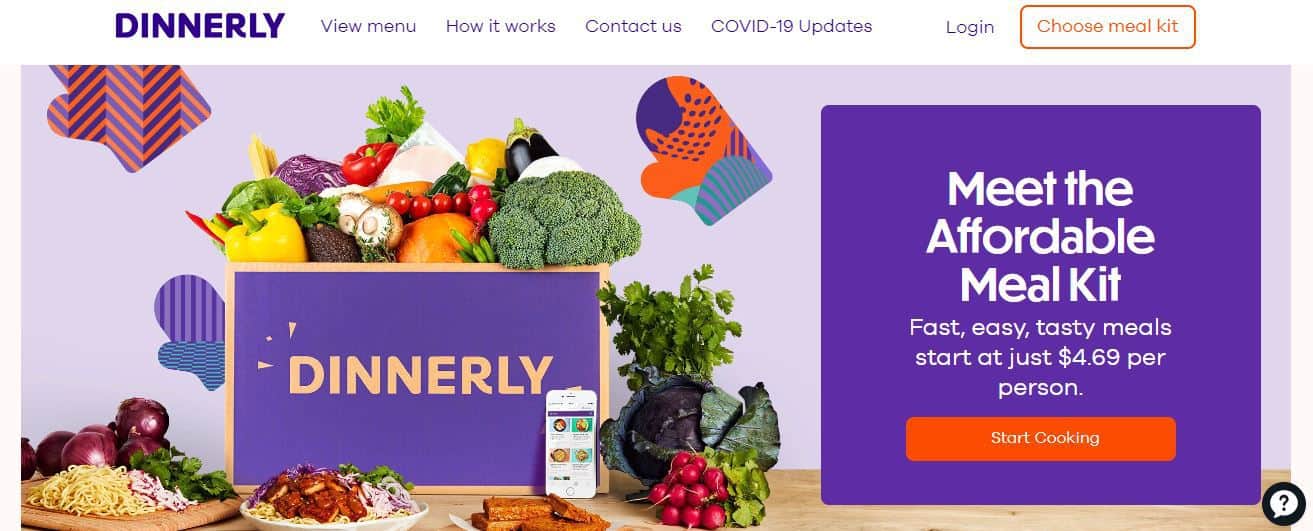 When you go on their website, You'll see that they advertise at their 16 at different easy recipes for you to choose from every week. Also, they claim that all of the recipes are cooked in 5 simple steps. I didn't really believe that having an hour of slicing and chopping up ingredients just takes too much time.
After you first hop on the website, you'll be taken to the option of choosing a meal kit. This will take you to the first step in the signup process, which is to choose your plan. You will be given the option to choose from a two-person box Or a family box which appears to serve four people.
For the two-person box, you can choose between three to six meals per week. These are also the same options available for the family box. Where things start to get a little bit different is the pricing.
For the two-person box, your portions will cost you $5.29. Plus, you also have to pay $8.99 for shipping, leaving you at a grand total of $40.73 per week for three meals. At the bottom of this option, you'll have the choice to choose to make your box vegetarian.
As for the family box, the portions cost you $4.99 per portion. With the $8.99 shipping cost, you will be paying a total of $68.87 per week for your family meals for three meals. You will also have the option to choose to have all of the meals in the family box to be vegetarian.
I went with the two-person box and asked to receive meals per week. Then, I had a bunch of different meals to choose from. The meals that I chose were:
French onion soup burger with oven fries

Cheesy garlic knot ravioli with marinara

Skillet steak and garlic sauce with roasted green beans and tomatoes

Popcorn shrimp with green bean fries and chipotle ranch dip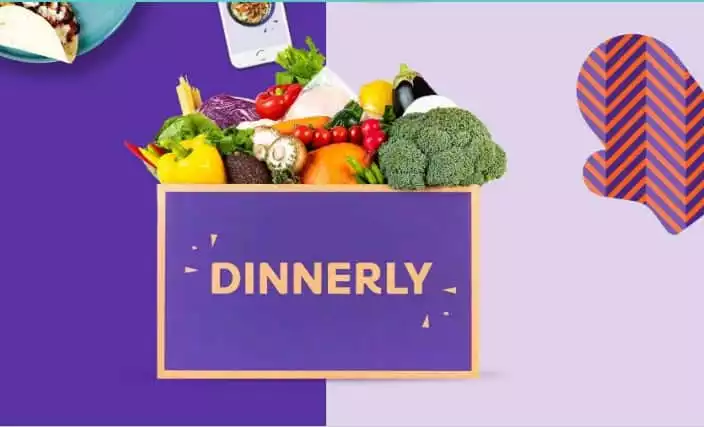 My Dinnerly experience
Or should I say "experience?" I'm going to tell you the whole story of my very first interaction with Dinnerly. So, when I first ordered my Dinnerly, everything went great. I received a confirmation email saying that my order was going to be delivered. Except the delivery day came and went, and I didn't receive a box at my doorstep.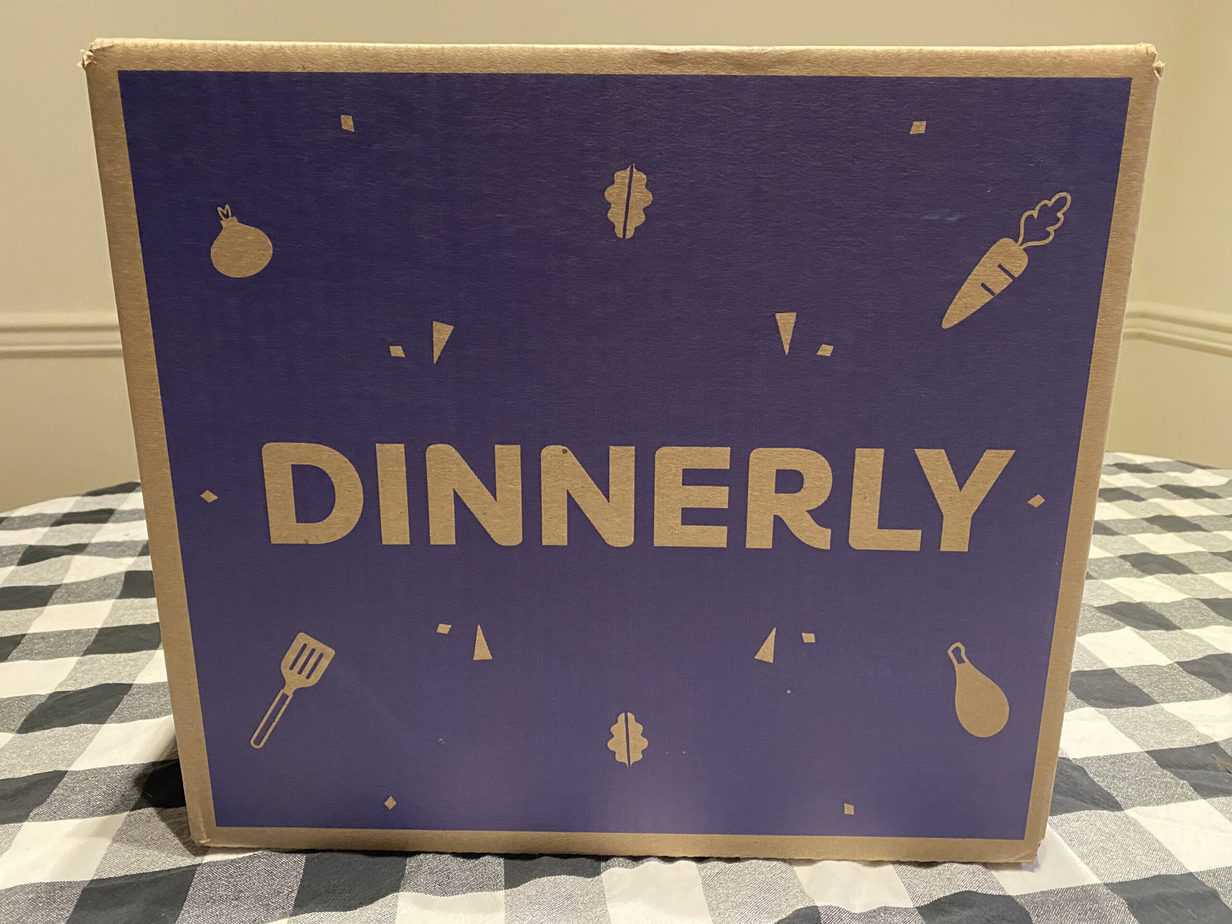 Instead, I received an email from the United States CEO of Dinnerly, Julie. She reached out to me via email about the unprecedented weather that was happening across the United States. I live in Maryland, and while we were being affected by a snowstorm, it hasn't hit us yet, even though it was expected to.
In this email, she explained the reason why I didn't receive my box. However, I would like to clarify that I never received a cancellation email about my box. I assumed that I was going to be getting my box because I also never received an email warning me about a possible delay with my box, not including this email.
Julie goes on to explain the reason why my box hasn't shown up at my doorstep. She explains that snowstorms are one of the most difficult challenges Dinnerly faces as a meal Subscription Service. She explains that this is because of the domino effect they create, such as road closures, unsafe driving conditions, and supply chain problems. Then, she goes on for a while explaining how Dinnerly addresses these problems. She does say that forecasts that determine there's going to be a storm several days in the future can make it difficult to reorganize the game plan for box delivery.
Next, Julie explains that if you haven't heard from anybody in Customer Care, there's been a huge influx of people reaching out via their live chat and phone numbers. However, she reassures me that there will be a response to any phone calls or live chats from me to Dinnerly.
This is the only notification that I got regarding why I didn't receive a box. However, a few days later, I did get a notification that I was going to be receiving another box, free of charge. But, I would like to clarify that this technically wasn't free of charge because I never received the first box, and I didn't receive a refund for it. So, I really just got another box re-sent out to me.
The second box, but technically my first box, included:
Kimchi fried rice with blistered green beans

Crispy shrimp tacos with slaw

Espresso rub steak with garlic potato wedges

honey mustard grilled chicken with charred broccoli slaw
Dinnerly unboxing
Now, it's time to get into the unboxing part of this review since I finally received my box. My boss came intact, without any dings or punctures in the box. Once I opened up my box, the entire thing was wrapped in a bag, similar to what you find in other meal subscription boxes. At the very bottom of the bag was an ice pack that was still frozen. However, I didn't really consider this to be a huge deal, especially considering but it's so cold out where I live.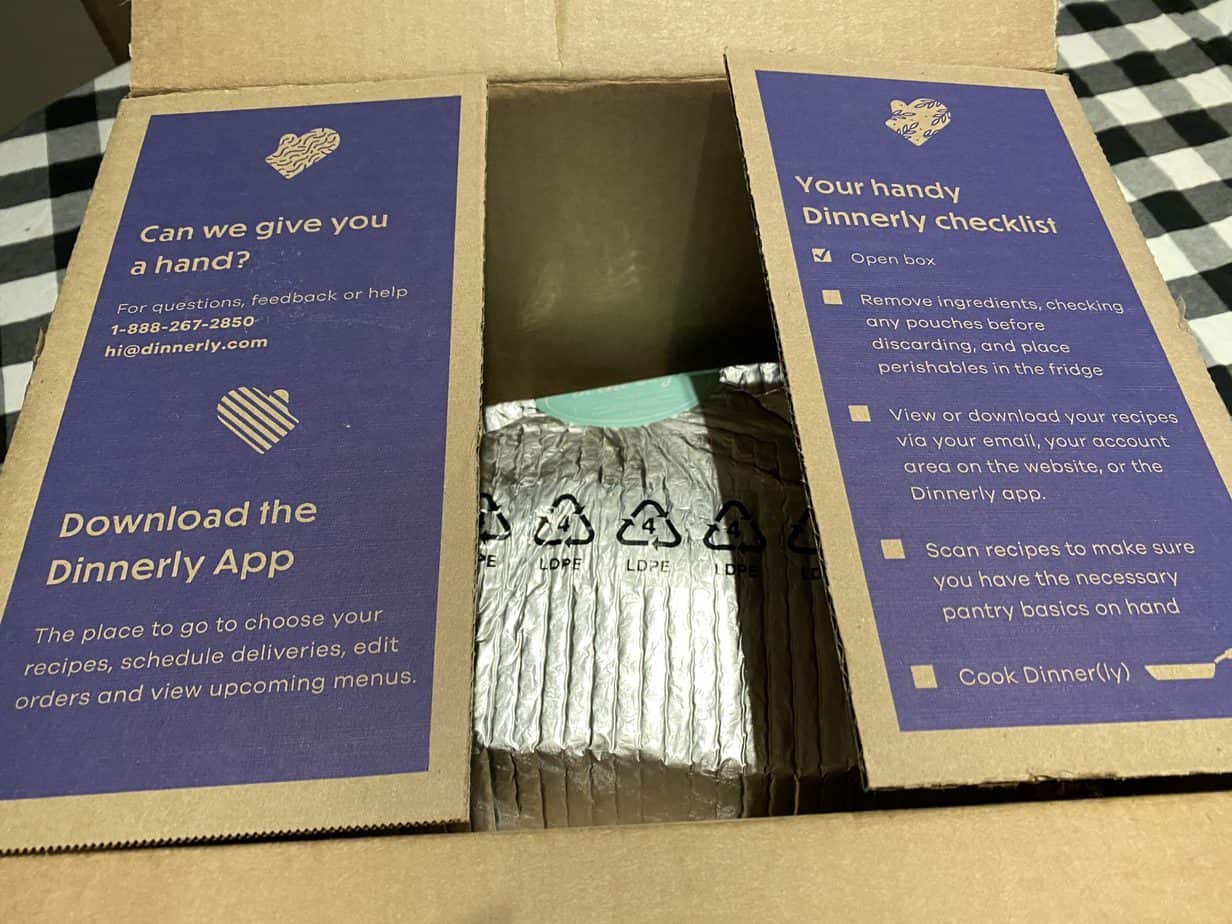 As I pulled out some of the fresh produce, I noticed that some pieces look unappetizing. For example, I have a potato that was severely bruised. Also, some of my coleslaw mixes were frozen, which, speaking from personal experience, doesn't make it taste very good when it comes time for dinner.
Dinnerly cooking experience
Oh my goodness, my cooking experience early was something else. So when I first signed up for dinner Lee, I didn't see anything about the cards, only being digital. So I served the high and low, trying to figure out where my recipe cards were. Only to find out that they were all digital, I thought this was a super huge inconvenience. I didn't feel comfortable carrying my phone around with me while I've got raw meat and spices on my hands. Plus, my phone is constantly dying, so I had to end up using my laptop a lot. I'm thankful to have a bar counter in my apartment that I could put my laptop on.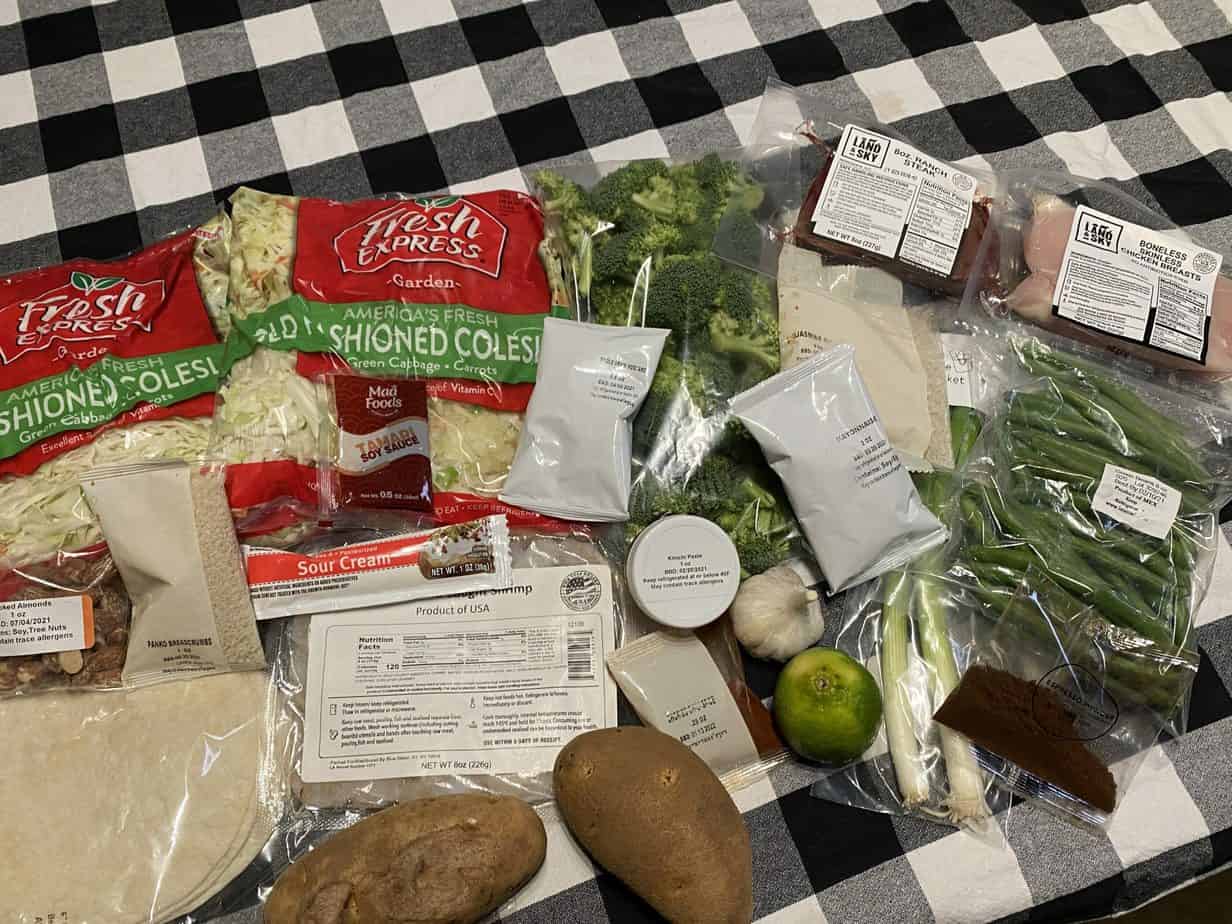 However, I much rather would have had the option accusing to get recipe cards are not. I personally love getting recipe cards in my boxes because I say the recipes for the meals that I really liked, and I put them in a binder. I would have had to print out my own recipe cards for the meals that I got within early, which means that I would have had to have a printer, ink, Etc. Even if it meant that I had to pay a couple extra sense or even a few dollars extra on top of my meal kit, I much rather would have had the option of having the recipe cards.
Before getting into all of the information that's required to cook a recipe, They concluded pictures of all the ingredients that I would need to cook a meal. There was one thing that I didn't really like about this meal subscription box, and it's all of the ingredients that I needed outside of the box. To cook up recipes, I needed eggs, oil, salt, pepper, and flour. Well, I understand that there are some things that everyone should have in their home. If I was just moving into my apartment and I was looking for a healthier alternative to fast food, I definitely wouldn't have those ingredients available.
Taste-testing
The first meal that I cooked up was the crispy shrimp tacos with slaw. After looking at the digital cards Dinnerly sent out, I liked that they included the nutrition information. My digital card, my nutrition information included calories, carbohydrates, fats, and proteins. Plus, they also give me a heads-up about possible allergens.
The shrimp tacos tasted a lot better than they looked. I do wish that they had a lot more color to them. I'm obsessed with lime crema sauces, and these shrimp tacos had them. However, I wouldn't say I was impressed with the quality because it left both my husband and me hungry afterward. Also, the slaw was a bagged brand I can buy at Walmart. The shrimp didn't taste outstandingly good, as these also tasted like the Walmart brand. There wasn't a lot of shrimp, and they were small. But I definitely would get this again for a light dinner.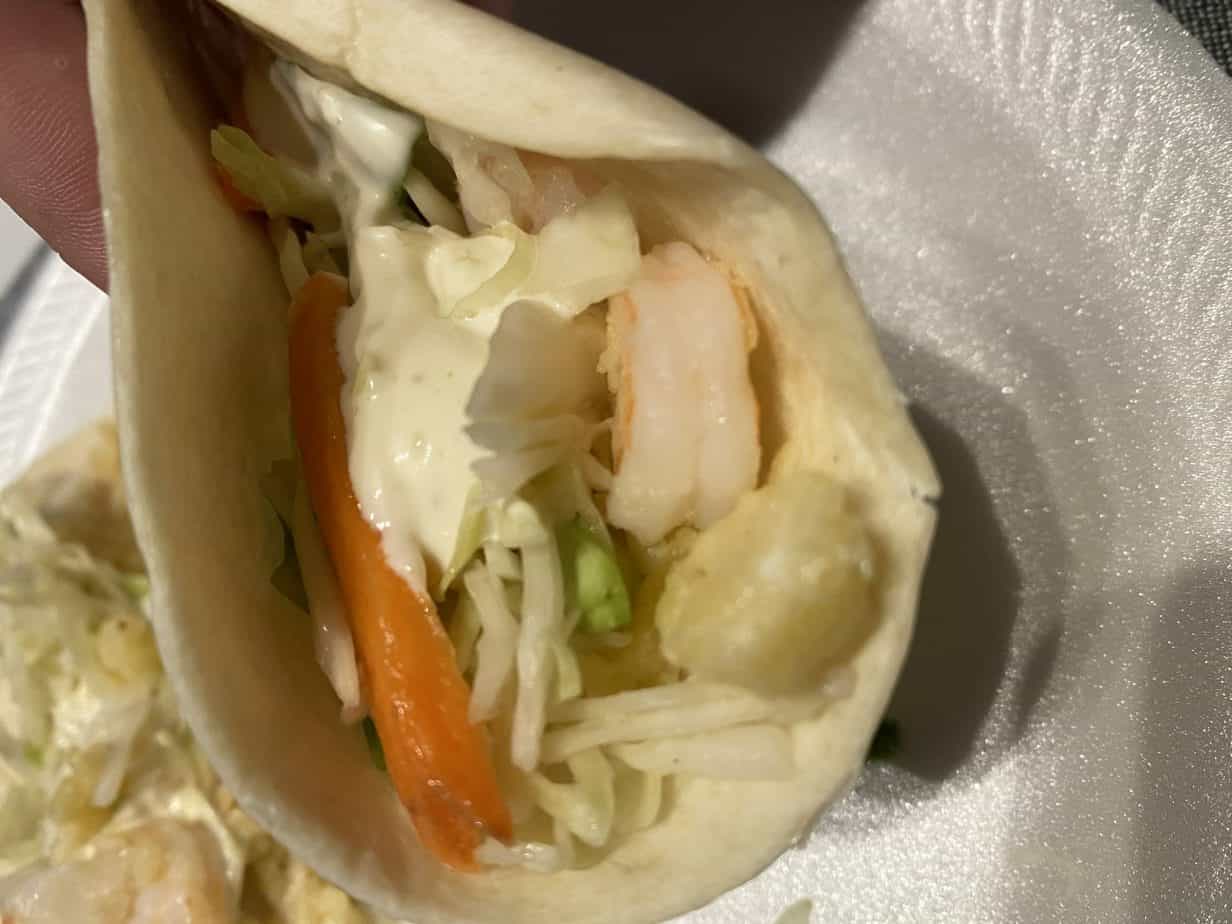 The next meal we tried was the honey mustard grilled chicken with charred broccoli slaw. This meal was the best in the entire box, hands down. Again, the quality of the chicken isn't anything that I would write home about. However, Dinnerly included a different type of honey mustard than what I was expecting. I receive stone ground mustard with a packet of honey. This dish was amazing, and it's on my re-make list.
Also, this was my first time trying broccoli slaw. I'm not a huge fan of cooked broccoli, but the way the instructions had me prepare this side dish changed my mind. While the broccoli wasn't cooked all the way, it was softened. This is the best way I've ever eaten broccoli, and I've happily made this several times since I've had this dish.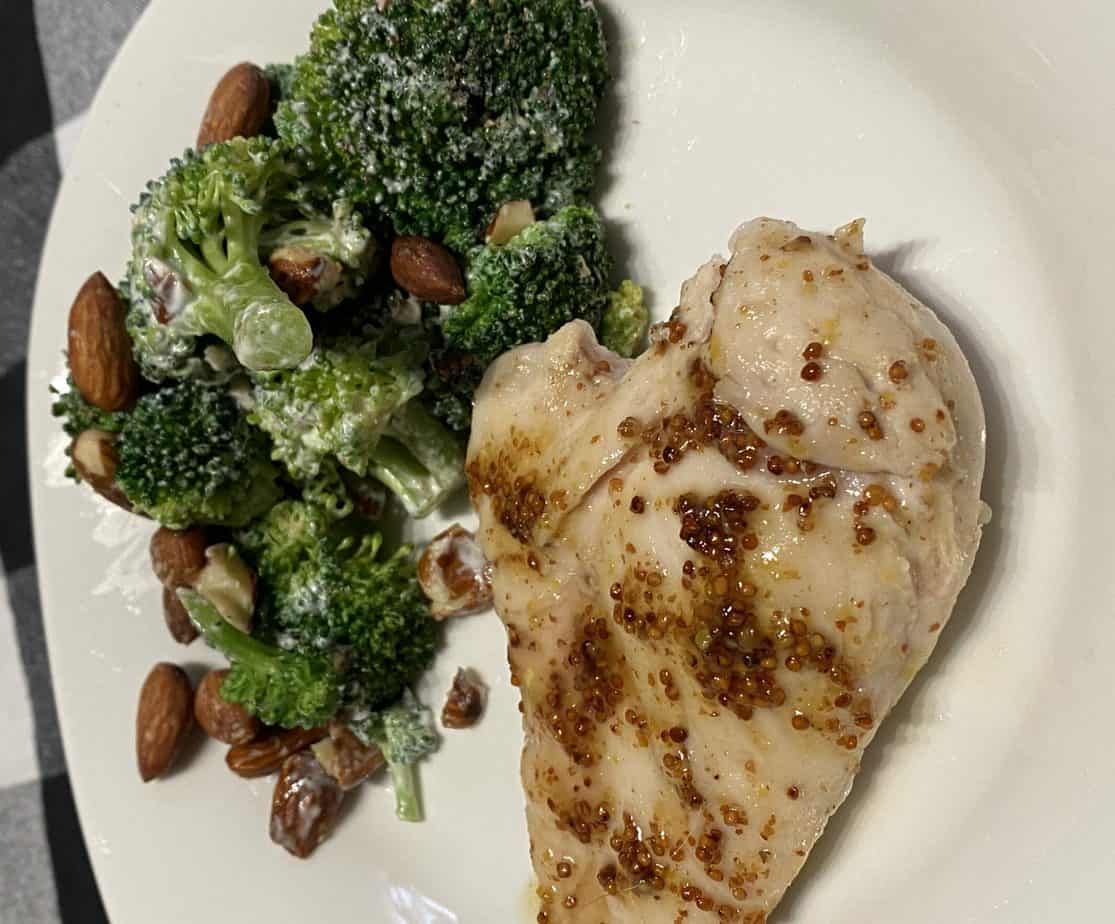 Lastly, we tried the espresso rubbed steak with garlic potato wedges. My husband is a huge steak fan. Anytime we're out, and there's an option to get steak, he signs himself right up. I also love red meat, but I didn't like the smell of this steak while it was cooking. The instructions had me rub the espresso powder, along with salt and pepper, on top of the steak. While the steak was cooking, it smelled so bitter.
My husband, who was very excited to have steak for dinner, quickly bit into the steak. However, a massive wave of disappointment spread across his face, and he spits out the steak. I've never, ever seen my husband spit out food. However, after taking a bite of the steak, I understood why. The espresso powder was incredibly bitter on the steak and made the entire piece of meat taste burnt.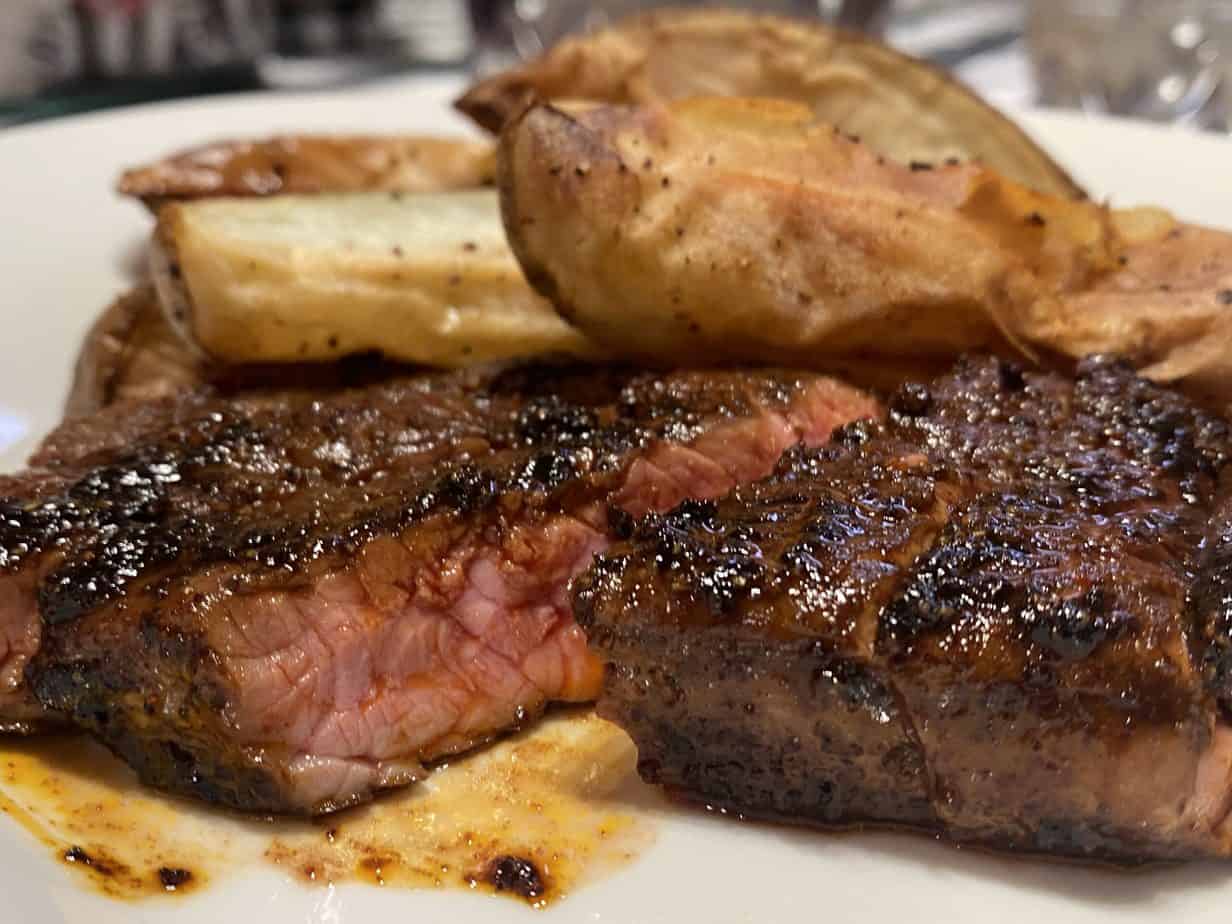 However, I was able to salvage the meat by washing off all of the seasonings on top. It still had a faint espresso taste, but it was a lot more manageable.
We didn't get around trying the kimchi dish because when I went to cook the green beans, I noticed that they were covered in mold. This happened even after I had cut the refrigerated after receiving my box. We end up just throwing out the green beans.
Trying to cancel my box
After I got my first box from Dinnerly, I decided that I wanted to cancel. So I went through my account, and I was able to cancel pretty easy. However, I should have known better. Even though I didn't receive a confirmation email, my card's charged again, and I received another box. I canceled as in the time. I needed to make sure that I didn't receive another package. I ended up canceling my subscription on a Thursday, and my box didn't ship out till the following Tuesday. I ended up giving the parcel to a friend because I was so disappointed with what I received in my dinnerly
What I liked and didn't like
Now that you have a complete understanding of my total experience with dinner early, it's time to go off with what I did and didn't like about the subscription.
What I liked:
Affordable

Ingredients that came from the grocery store so I can replicate the recipes that I wanted by myself at home
What I didn't like:
Unreliable communication

Lack of options for allergies/special dietary requirements

No meals showed up at my door, even though I was provided with a confirmation

The cancellation didn't indeed cancel until I reached out to customer support via email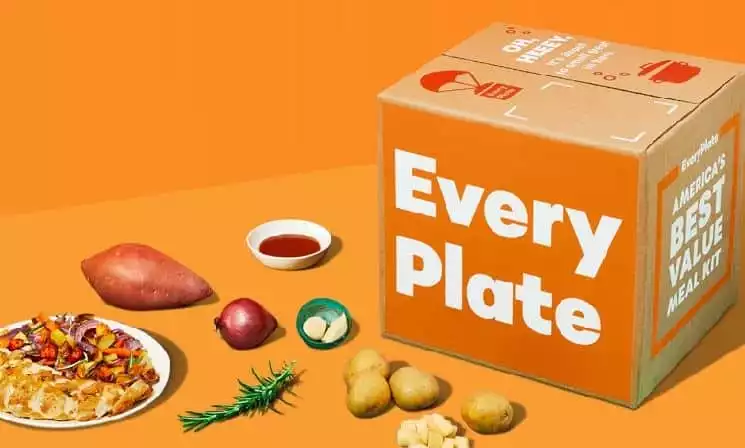 EveryPlate is very similar to Dinnerly in terms of the price range. Also, EveryPlate says that all of their meal options can you cooked in the comfort of your own home in 30 minutes or less. Also, all of the recipes but every plea offers to change up every week.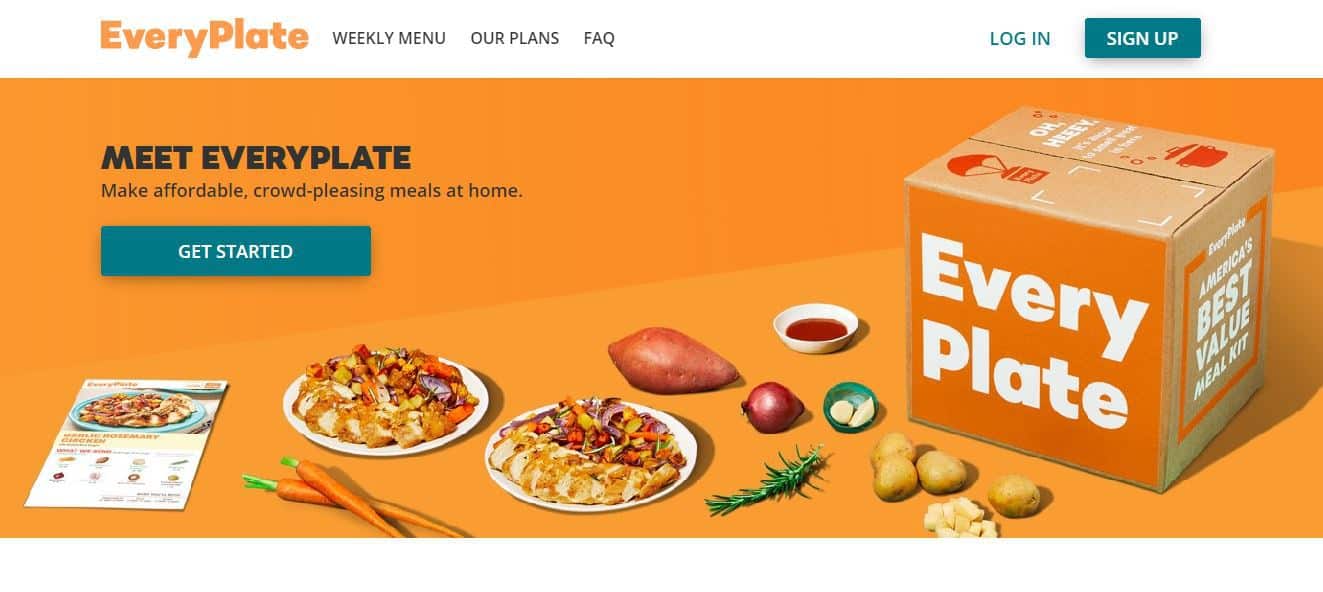 After you place your order, EveryPlate will ship your order to your front door. EveryPlate says that you'll be making a cost of fordable option by choosing their subscription because you won't be spending as much time or money at the grocery store. Also, you need to know that they claim that each of their servings costs $4.99. Also, EveryPlate says that the recipes only take six steps to completely cook.
When you first sign up for your thirst subscription, you will also have the option to choose how many people you will be feeding. Also, you will also get to choose how many meals you're interested in having delivered every week.
The same issue that I had with Dinnerly is the problem that I have with EveryPlate. You were only allowed to choose between feeding two or four people. Now I don't think this is a cost-effective option for somebody with a single and is it looking to do a lot of grocery shopping. Either they're going to be eating the same meal twice a day, or the delivery schedule isn't really going to line up. On the other side of things, if you've got a really large family and you're just looking to take a break for a little bit from meal planning, you're going to have to buy several meal kits to feed your family.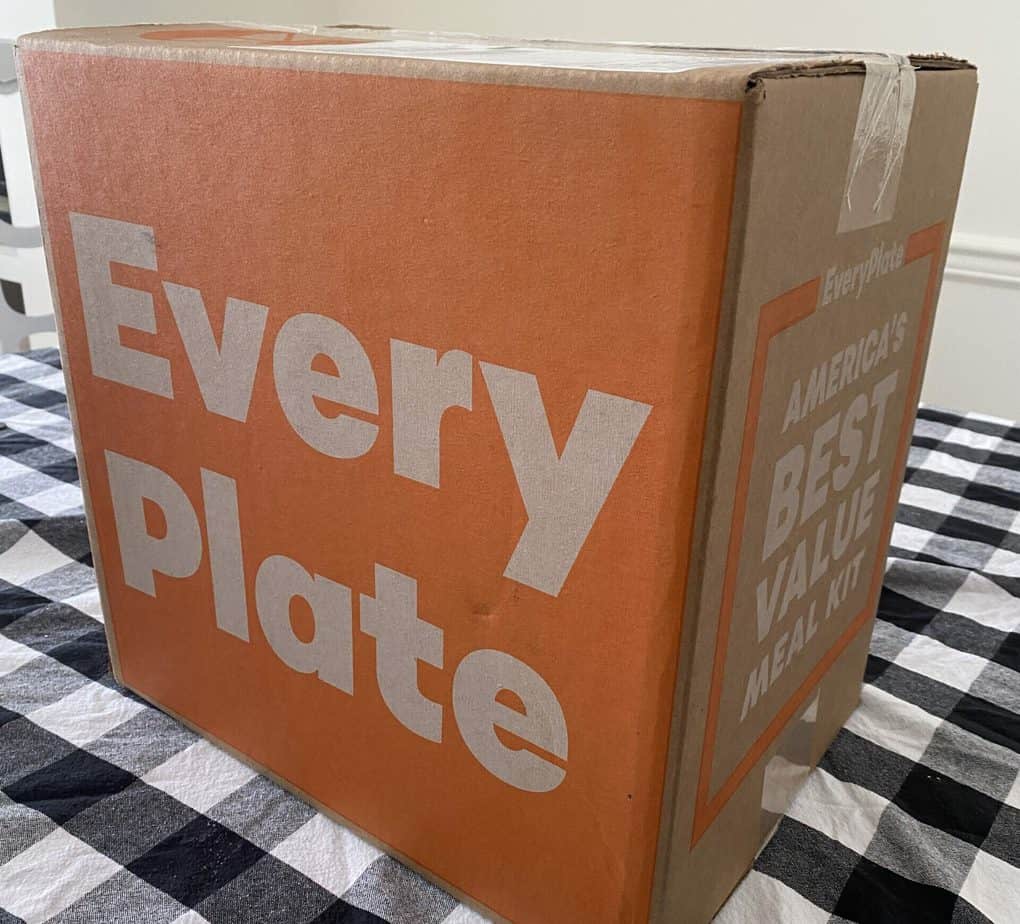 My ordering experience
For me, the big difference between my EveryPlate and my Dinnerly is a snowstorm incident. I ordered both of my subscription boxes, and there was the impending doom of a snowstorm going to hit my area. However, I received EveryPlate and I didn't receive my Dinnerly.
For me, that makes a huge difference because I depended upon my dinner to deliver several nights' worths of meals. However, I was left high and dry in the middle of a snowstorm without access to a grocery store because of miserly doesn't get delivered as promised. I didn't get a warning about it or anything like that, so that really stuck trying to figure out meals for a few days because grocery stores are empty, and I was snowed in.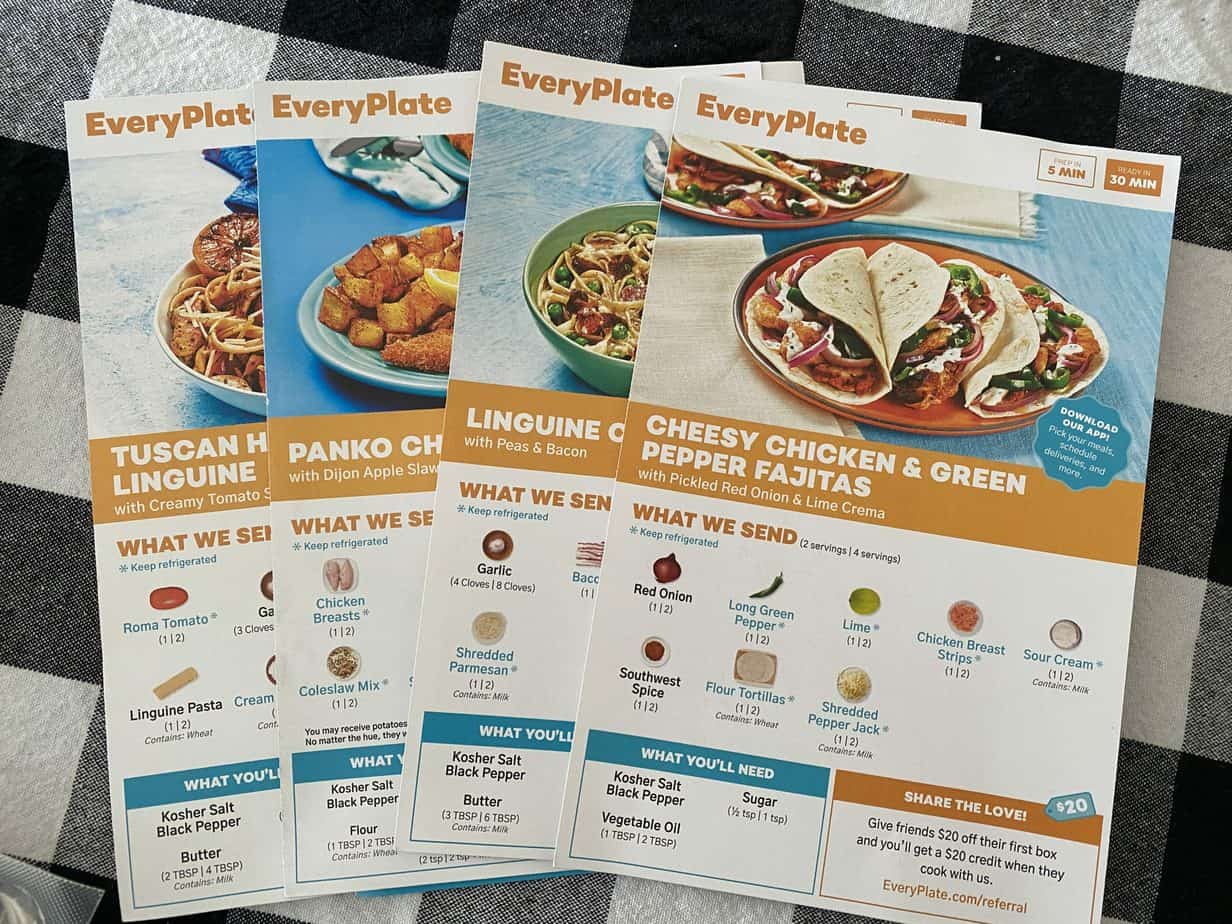 With EveryPlate, you have the option to choose to get your meal subscription delivered between Monday, Tuesday, Wednesday, or Thursday. When you sign up for your subscription with them, you'll have to choose the first day you want to receive your box. Also, you're able to outline Any delivery instructions you feel important for the delivery driver to know.
Also, I just a little bit of math with my EveryPlate subscription. Since I was only being charged $4.99 a serving, with a mandatory $8.99 shipping fee, it brought the total for 16 total servings, two average of $5.55 a serving.
The biggest complaint that I have with EveryPlate is that I couldn't choose a subscription option that came with pork-free meals. So, I had to manually make sure that none of the recipes that were selected have pork in them. Unfortunately, a lot of the mules I were offered in my EveryPlate did have pork products in them, so I did have to choose a recipe that had pork in it. That's because a lot of the options they had for that week also contain pork products, so I really wasn't left with much choice.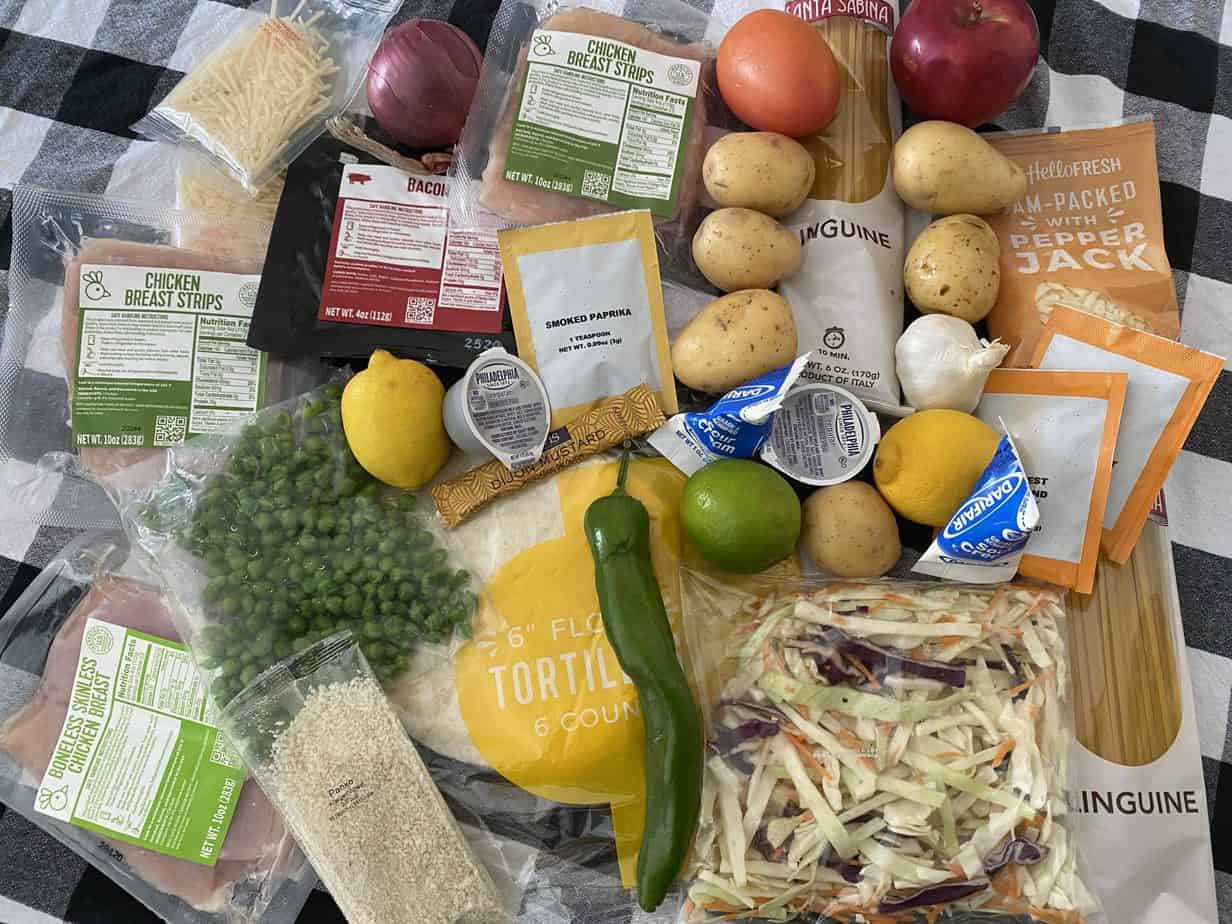 My complete experience with EveryPlate
When I cut open my Everyplate box, I saw inside the well-packaged container. I'm very grateful to say that all of the recipes that I received in my everyplate contained recipe cards. Not only are the recipe cards been super easy to have around to cook my meals with, where they've also been great for the meals that I want to try recooking. Everything but I received my box packaged with a large ice pack that kept all of the ingredients chilly and fresh.
I also really like the off ingredient cards at pictures of the ingredients that I would need to take pictures of. It had allergen warnings on it, which I thought was really nice because of my pork allergy.
The first recipe that I made was a cheesy chicken and green-up pepper fajita with pickled red onion and lime crema. As I said earlier, anything with a lime Crema on it is an absolute win for me.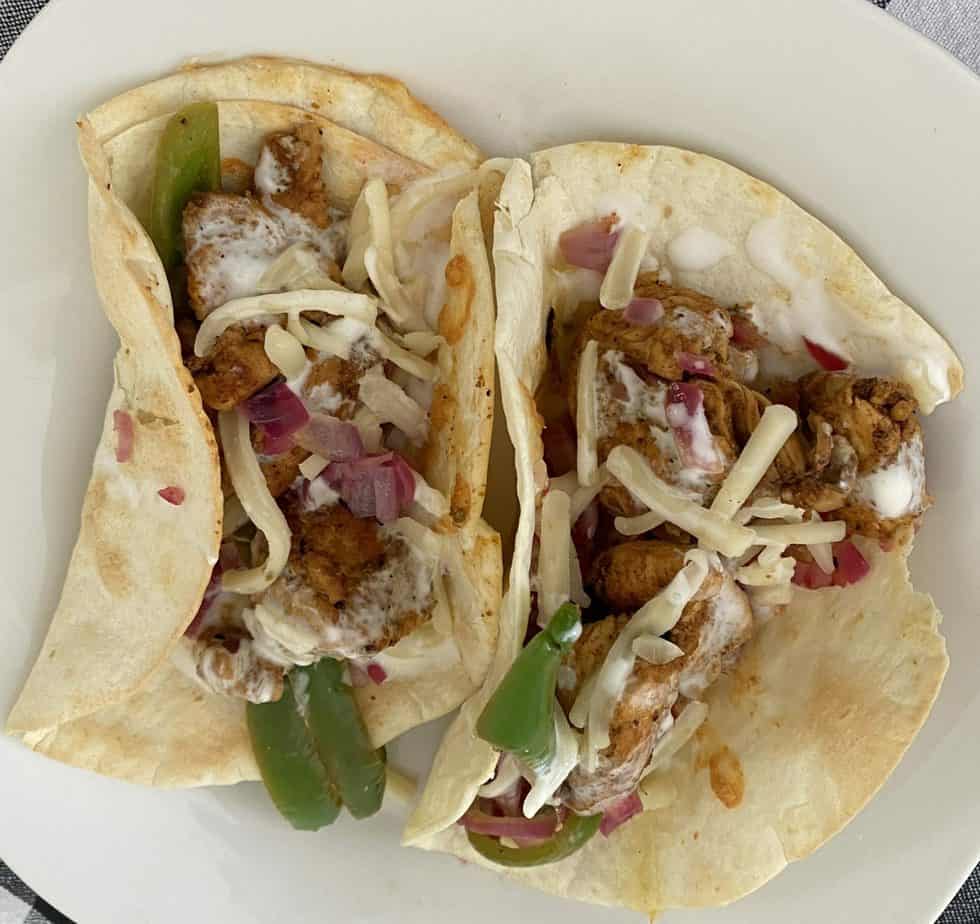 The same problem that I had with my dinnerly is the same problem that I had with my EveryPlate. There were a few ingredients that I need to have in my house to make sure that I was able to properly cook the meals that were sent to my EveryPlate. That includes kosher salt, sugar, vegetable oil, and black pepper.
In addition to the first recipe that I received in my EveryPlate box, I also received:
Tuscan herb chicken linguine with creamy tomato sauce and charred lemon

panko chicken paillard with Dijon Apple slaw and Smoky roasted potatoes

linguine carbonara with peas and bacon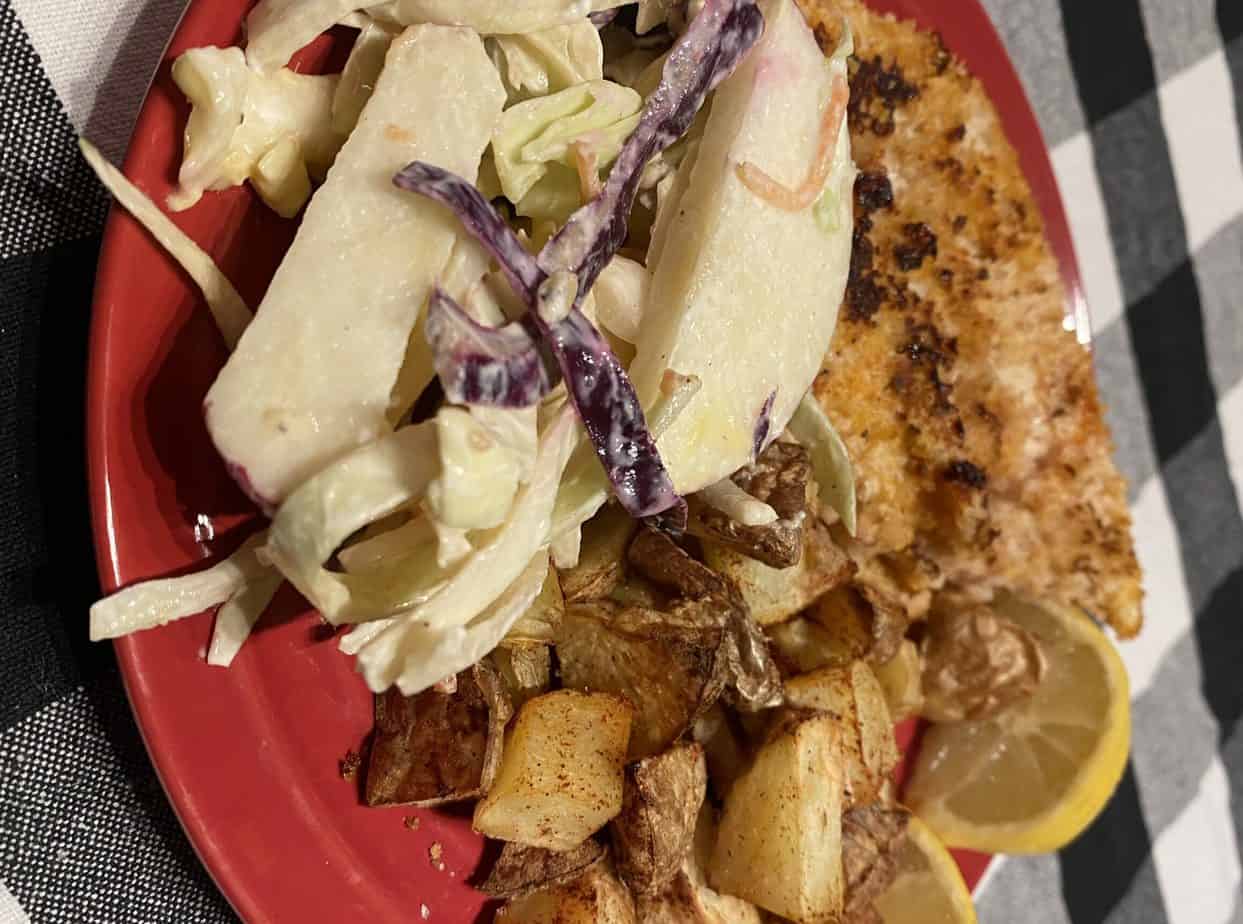 What I liked vs. didn't like
Now that you have a better understanding of my entire experience with Every plate, let's take a look at what I liked vs. didn't like:
What I liked:
Super fast shipping

Reliable communication and shipping

Easy to find ingredients

Recipe cards

Unique spiced mixes

Received chefs tips on the top of cards to help give the meals extra pizzaz
What I didn't like:
Vast chunks of information in the recipes to get everything squashed down into six steps

Lack of special options for unique allergies and dietary needs
Other Alternatives To Consider
Are you still not set with either EveryPlate or Dinnerly? Let's take a closer look at some of the other options available to you so you can find the best meal subscription service to best fit your needs.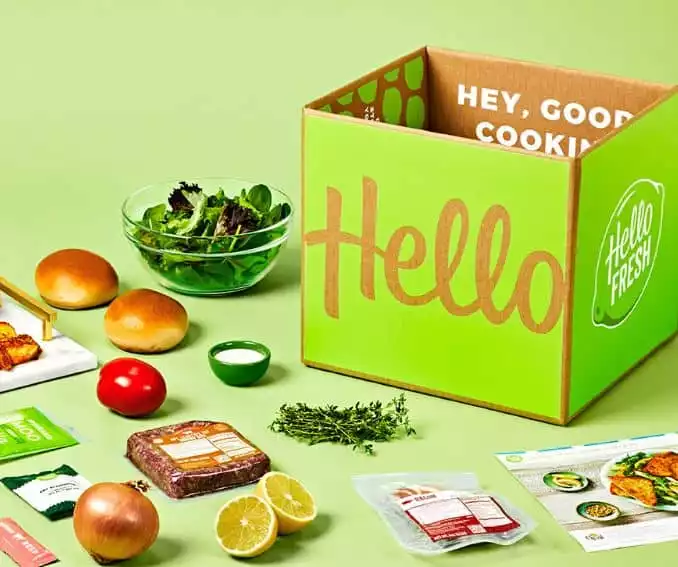 Order Your Delicious Meal Kit | HelloFresh
HelloFresh delivers weekly meal kits with delicious, prepped ingredients and easy-to-cook recipes directly to your door. Take the guesswork out of meal planning and cook delicious food for you or your whole family.
Get Started
We earn a commission if you click this link and make a purchase at no additional cost to you.
EveryPlate is owned by Hello Fresh. If you like the concept and delivery of EveryPlate, but looking for something more complex or fancier than EveryPlate, you should take a look at Hello Fresh. You'll find that their meals average between $8 to $9 a serving. Also, I still haven't found a subscription box on the market that offers as high-quality meats as the ones I found in my Hello Fresh subscription.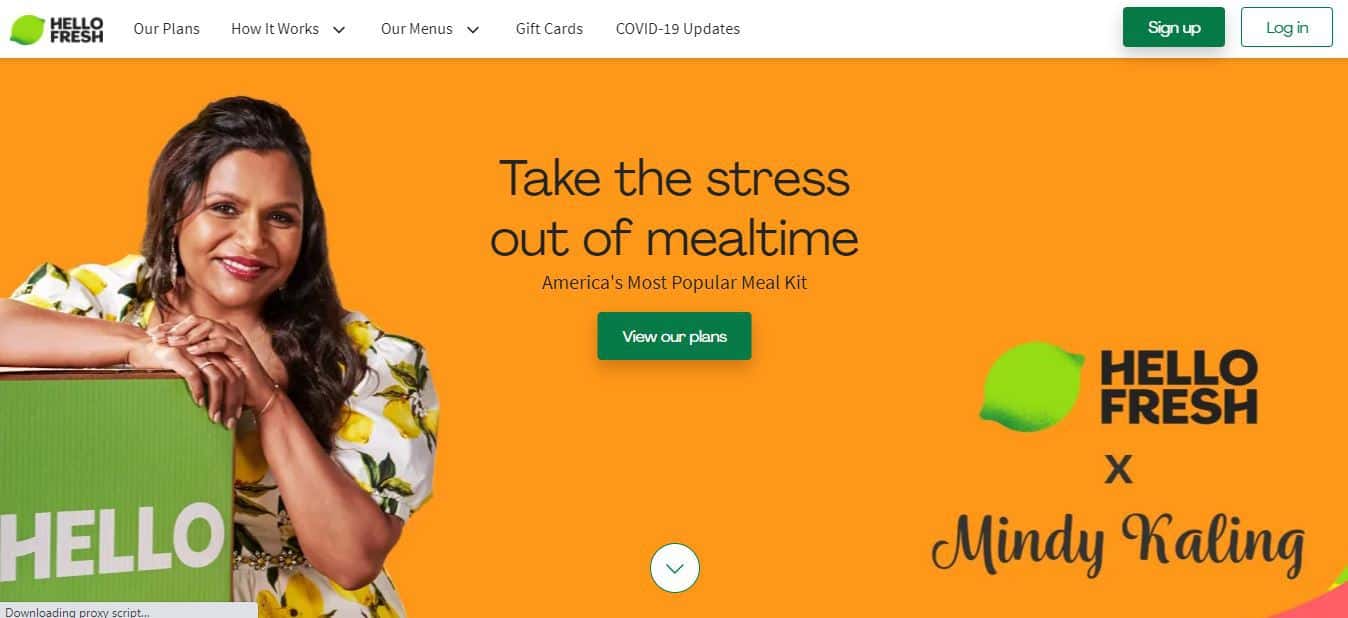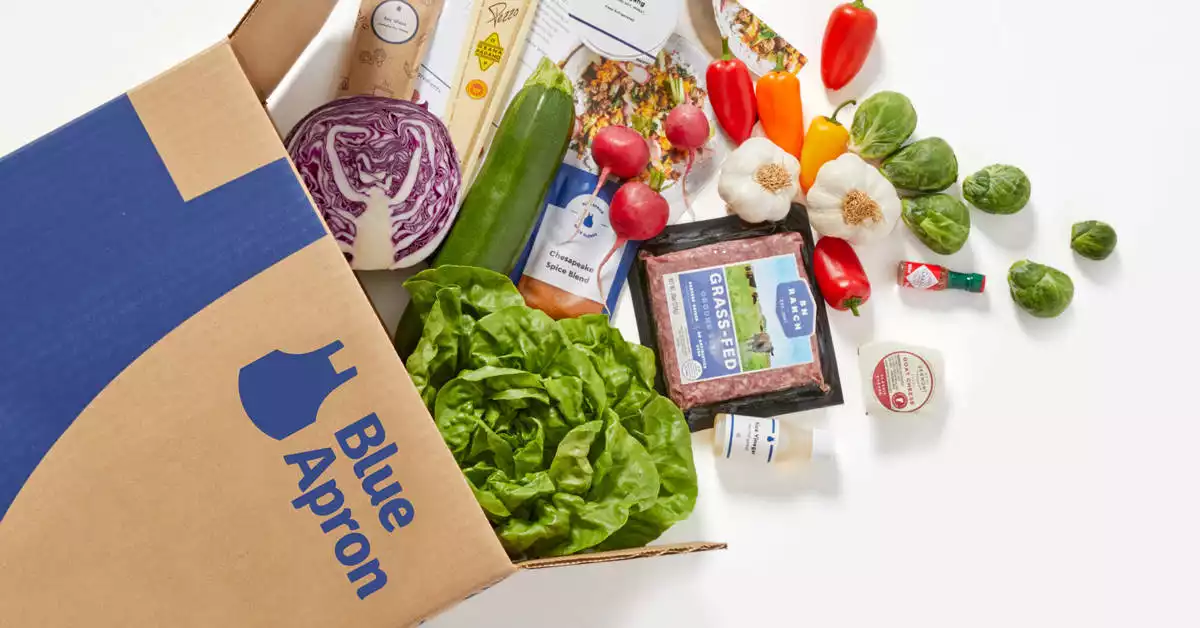 Top Meal Delivery Service | Blue Apron
Follow their easy step-by-step recipes to learn new skills, try new tastes, and make your family amazing meals.
Get Started
We earn a commission if you click this link and make a purchase at no additional cost to you.
This is another alternative to consider if you're still looking for a higher-end meal kit that isn't Hello Fresh. Keep in mind that the cost per serving is expensive, but it's worth it if you're looking to save money on high-end restaurants.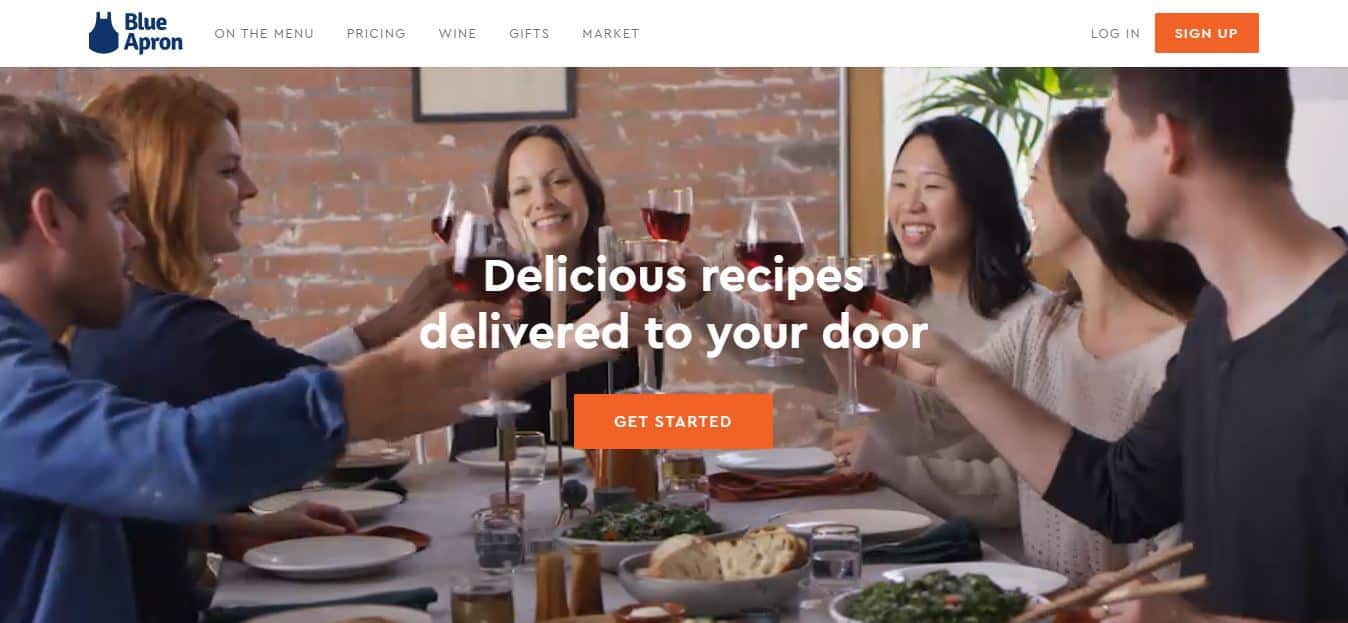 FAQs About EveryPlate and Dinnerly
Do you have some questions about EveryPlate and Dinnerly that still haven't been answered? We are here to help you. We've responded to some of your FAQs below:
Question: What's the difference between EveryPlate and Hello Fresh?
Answer: EveryPlate offers affordable meal plans options for people who need to stick to a budget. Also, EveryPlate provides meals that are a lot simpler to make. But, if you're looking for higher-quality ingredients and fancier meals, you should check out Hello Fresh. Keep in mind that Hello Fresh does over EveryPlate.
Question: How healthy is EveryPlate?
Answer: If you're vegan or vegetarian, there aren't any options available for you, specifically with EveryPlate. Also, there aren't many paleo, low carb, or keto-friendly options either. However, if you aren't interested in following a specific diet and more just interested in eating healthy, many meals offered at EveryPlate are healthy. Plus, their ingredients are fresh.
Question: How easy is it to cancel EveryPlate?
Answer: It was very easy for me to cancel my EveryPlate. Unlike with Dinnerly, I wasn't charged for any more boxes after I received my Dinnerly. With EveryPlate, I only had to worry about hitting the cancel button found underneath my account information.
Question: Why does Dinnerly cost less than other meal kits?
Answer: Dinnerly claims that their meal kits cost less than other recipe kits because they use the same high-quality ingredients as other recipe meal kits, but they offer a different approach. Instead of using paper cards, descend the recipes out in, they use digital cards. Also, they say that they use fewer ingredients in a dish, which means that there are less cleaning and shopping for the customers to have to worry about. They say that they offer more plain packaging and don't spend a lot of money on marketing campaigns.
Question: Who should use Dinnerly?
Answer: Dinnerly says that their company was made for people who enjoy cooking. They also said that their meal company was created for people who don't want to overpay for things. Moreover, they understand how many people are busy with their lives so they want to make dinner a lot easier. Dinnerly is dedicated in making great recipes with fresh ingredients; all delivered right to your front door.
Question: Does Dinnerly allow you to skip weeks?
Answer: Yes, you can skip weeks using Dinnerly. So, you'll have the option to choose when you want boxes and when you don't want crates.
Question: Does Marley Spoon own Dinnerly?
Answer: Yes, Dinnerly is owned by Marley Spoon.
Question: How healthy is Dinnerly?
Answer: The meals Dinnerly offers aren't what I would describe as crave-worthy meals. However, the food is okay quality and easy enough to prepare. They are a much healthier option than taking out but be prepared; they don't offer meals that cater to special diets.
Which one is better: EveryPlate vs Dinnerly?
While EveryPlate is just a little bit more expensive than Dinnerly, by a few cents, EveryPlate is the much better option to go with. Just putting food quality aside, I was left stranded without four days worth of dinners with Dinnerly. However, EveryPlate took care of me and made sure I got my food, despite the snowstorm.
But, that's just a personal experience I had with both companies. If you live in Arizona, you likely aren't worried about snowstorms. I will say that I enjoyed EveryPlate's food a lot more than I liked Dinnerly. My husband didn't spit out any dishes from EveryPlate.
Also, I was still charged and received another box after I canceled my Dinnerly box. But, the same thing didn't happen with my EveryPlate, as I wasn't charged further after I canceled back. Plus, I never received any email responses back from Dinnerly customer service.
EveryPlate blew Dinnerly out of the water in this comparison. EveryPlate offered consistent shipping, decent meals, and easy cancellation. This is where I felt like Dinnerly truly failed, even though they were the slightly cheaper option.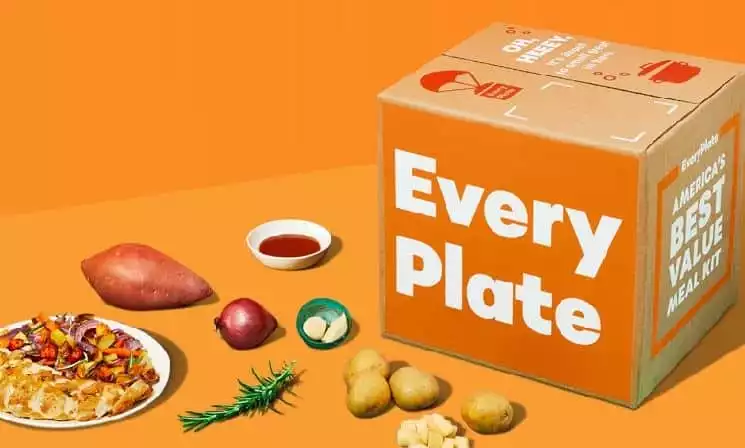 Who do you feel is the real winner between Dinnerly and EveryPlate? We'd love to hear your thoughts in the comments!