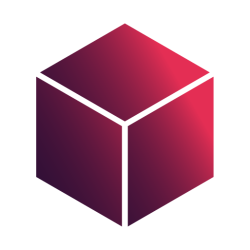 Latest posts by Subscriboxer Team
(see all)
It used to be that finding clothing meant taking a trip to a department store, or at very least, your local Target. But now, for more and more busy consumers, it means either shopping online or finding the best fashion subscription service.
Popular Fashion and Clothing Subscription Services to Check Out
Once you have an idea of what to look for to find the best clothing subscription service, you'll want to start browsing based on your needs. We've compiled a list of some of the most popular clothing and fashion subscription services and categorized them so you can get a head start. Keep in mind that some general services also offer more niche clothing, but likely in less variety.
General Women's Clothing Subscription Boxes
These boxes are useful for everyday and a little special occasion wear, best for day to day use.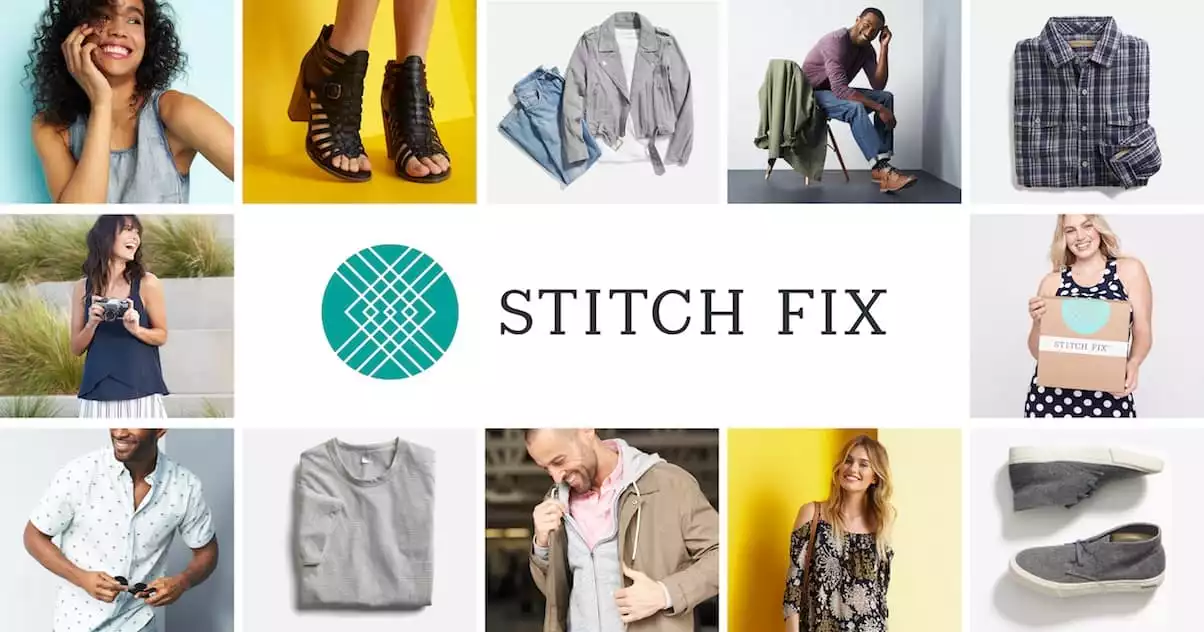 I Prefer StitchFix Personally
It's pretty simple. StitchFix has an AMAZING styling system that quite literally leads the market. Couple that with an amazing selection of brands and StitchFix truly makes it easy to look good without really trying!
Get Started
We earn a commission if you click this link and make a purchase at no additional cost to you.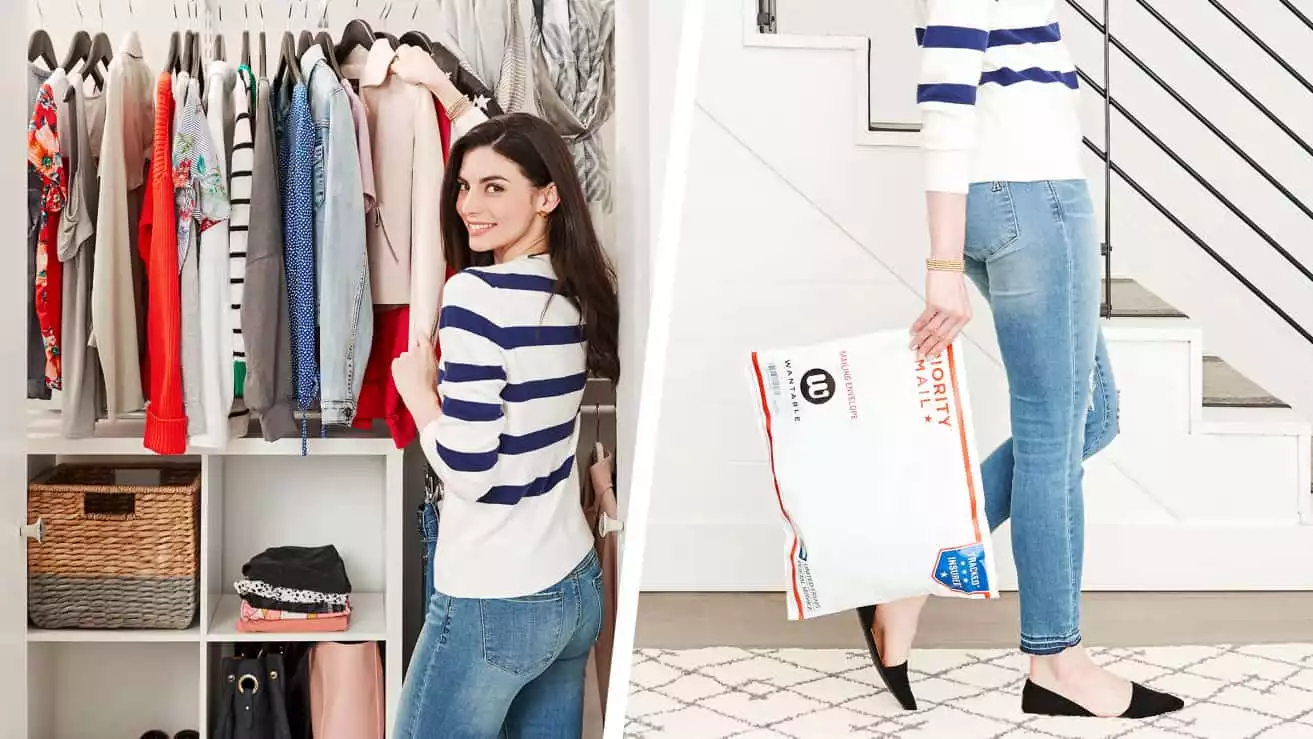 Expert Personal Stylists | Wantable
Wantable is a try-before-you-buy online retailer. Personal stylists create one-of-a-kind relationships with customers to fuel their confidence with looks geared to their unique tastes, needs and wants.
Check Prices
We earn a commission if you click this link and make a purchase at no additional cost to you.
CURATEUR
Trunk Club (owned by Nordstrom, a little pricier)

See some Trunk Club alternatives here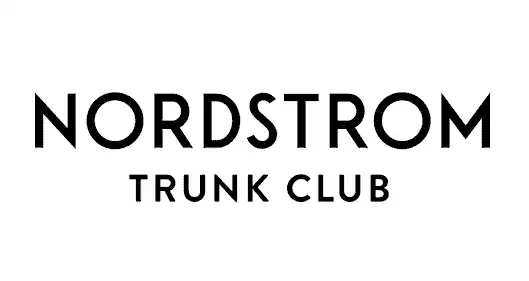 General Men's Clothing Subscription Boxes
So many fashion subscription boxes either only, or primarily service women. These have a healthy selection of clothing for men.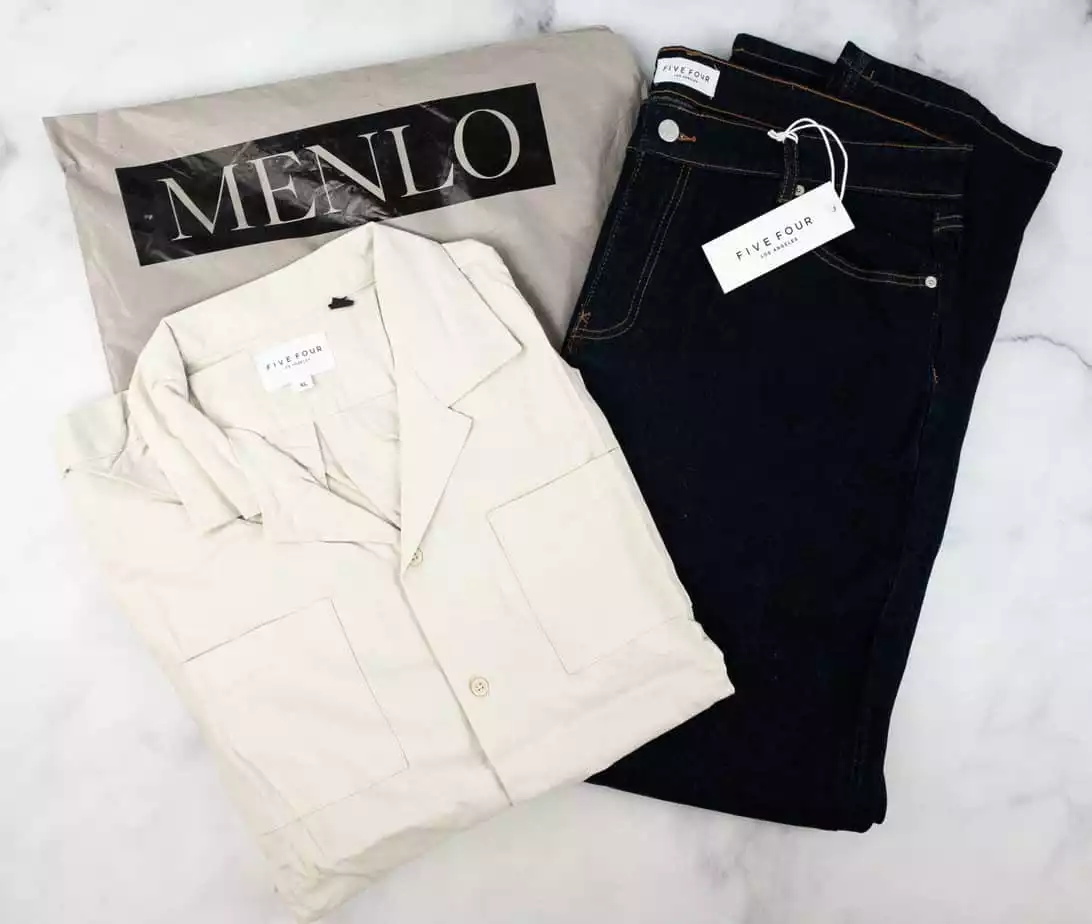 Personalized Styling For Men | The Menlo Club
Menlo Club is a subscription service, monthly and quarterly, that provides curated style options for every man featuring items from Five Four, New Republic, and more.
Take Your Style Quiz
We earn a commission if you click this link and make a purchase at no additional cost to you.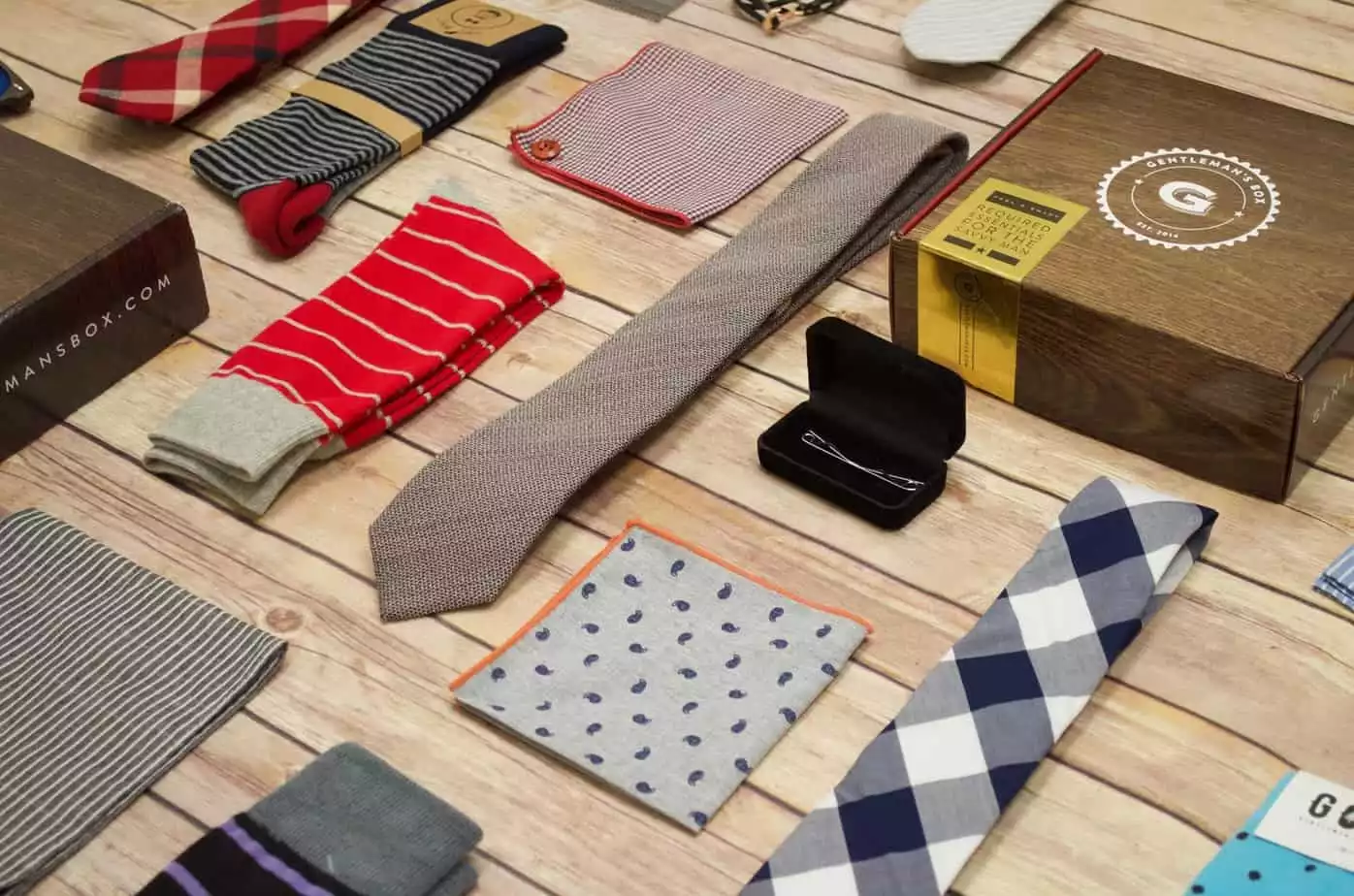 Lifestyle Subscription Box for Men | Gentleman's Box
Gentleman's Box also offers a sock of the month, tie of the month, and premium quarterly subscription as well for men with different style and tastes.
Join Now
We earn a commission if you click this link and make a purchase at no additional cost to you.
Women's Designer and Special Occasion Subscription Boxes
Rent the Runway Unlimited: Allows you to rent designer clothing at affordable prices for special occasions, and allows you to rent 4 styles on rotation
While other subscription boxes do sometimes offer inclusive sizing, these subscription services are made to flatter fuller figured women.
Dia & Co

See how Dia & Co compares to other subscriptions boxes:
My Pick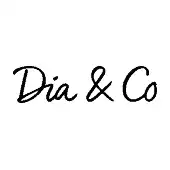 Dia&Co Personalizes!
There are many fashion subscription services out there, but only one the offers deep customization and personalization for plus sized women. It takes 30 seconds to get started. This is why we recommend Dia & Co.
Take the Quiz!
We earn a commission if you click this link and make a purchase at no additional cost to you.
Limited Time Deal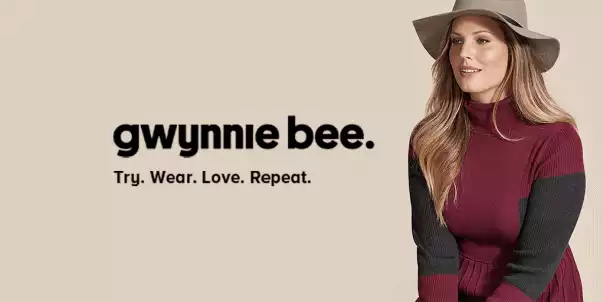 Save 50% Off Gwynnie Bee
We LOVE Gwynnie Bee and are THRILLED to be able to offer 50% off your first order. Try it out and see how it goes! It's easy to cancel.
Try Gwynnie Bee
We earn a commission if you click this link and make a purchase at no additional cost to you.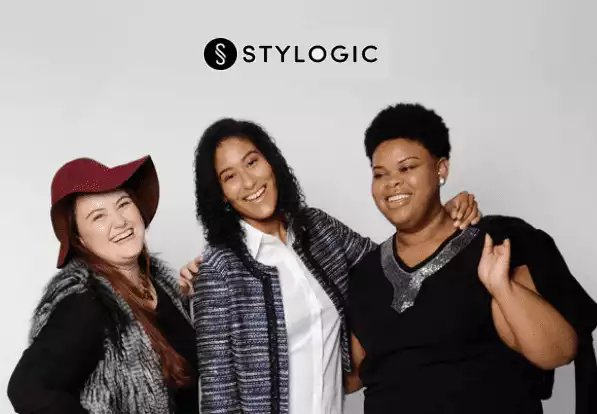 Workout Clothing Subscription Boxes
If you're looking for motivation to get in some for exercise, or even if you're digging the athleisure trend, these subscription services have you covered.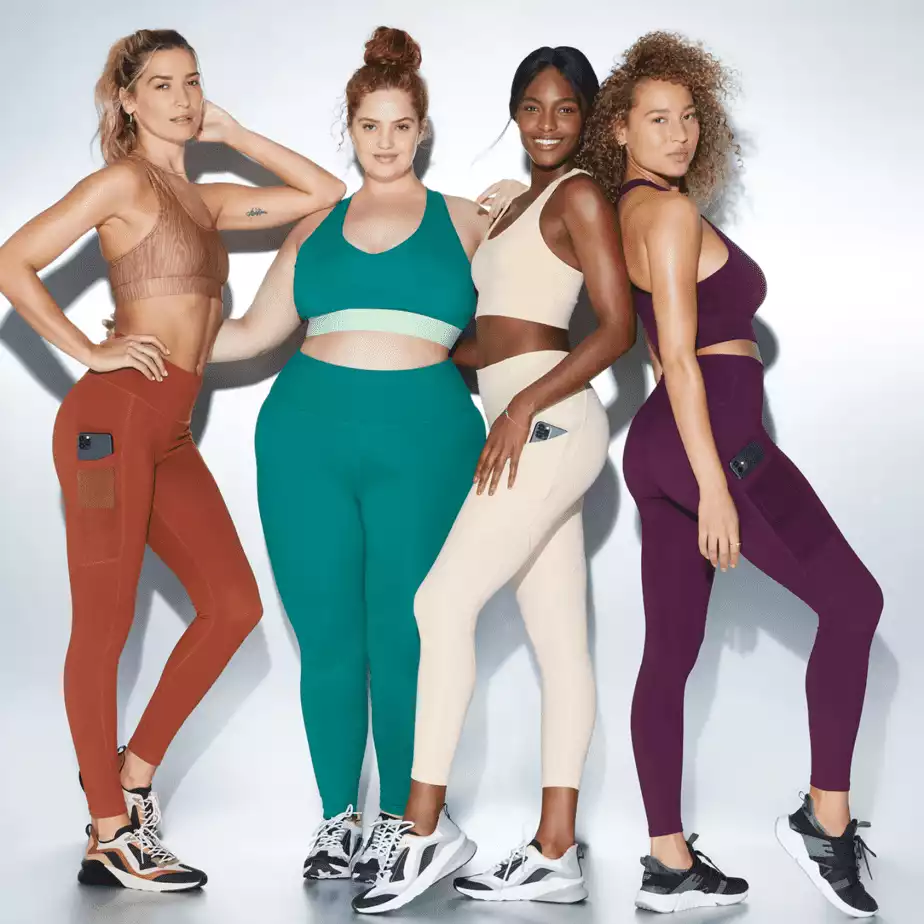 Sock Subscription Boxes and Services
Sock boxes have started taking off recently and are a wonderful gifting subscription or a subtle fashion statement for you.
Women's Accessory & Jewelry Subscription Boxes
Sometimes you just want a little something special to add to your clothing, and these subscription services give you just that.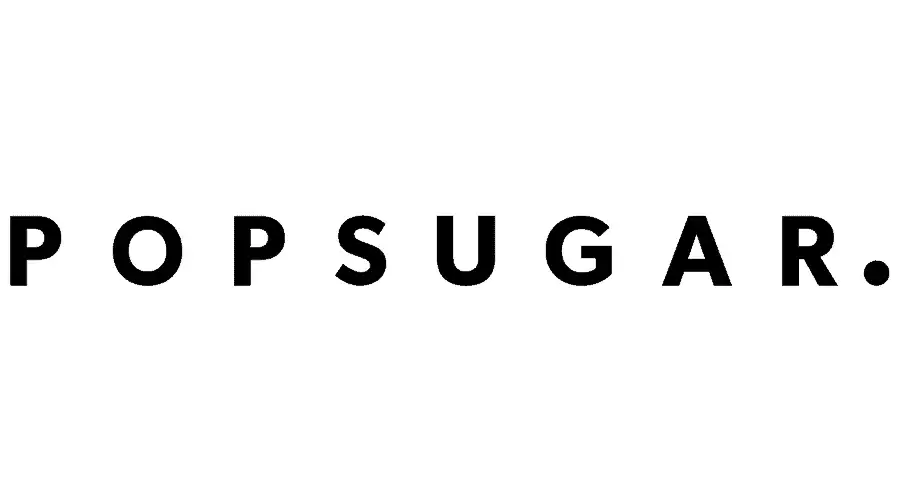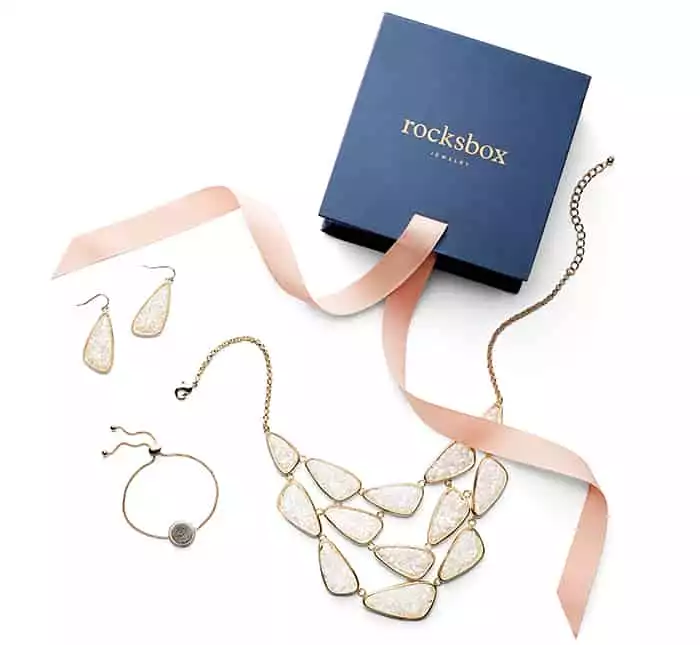 Subscription Comparisons
It didn't always used to be that way, but the path from the golden era of shopping malls to the rise of fashion subscription services is surprisingly rapid from a historical perspective.
The Gold Era of Shopping Malls-And American Consumerism
The mid 1950's ushered in an era of shopping malls, with the opening of the first indoor mall in 1956. The centralized atrium and skylights were meant to resemble a town square. It was a test, in some ways, for American appetite for a new shopping experience, just over a decade after the end of the traumatic World War II.
Not only was this a decade of a booming economy and expanded consumerism, but the opening of the nation's first mall in Minneapolis also coincided with the Interstate Highway Act, signed by President Eisenhower in June of that same year. The act was revolutionary, profoundly changing the way we travel, ushering in over 40,000 miles of 'interstate and defense highways' meant to free congestion from other roads and encourage more Americans to travel.
Easier and faster travel, expanding wallets, and the era of mass consumerism created the perfect environment and the nascent experiment paid off. More and more shopping malls sprung up. By the late 1980's, shopping malls accounted for an astonishing 50 percent of not just clothing, but all retails sales in the United States.
The Decline of Shopping Malls, and the Rise of Discount Stores
Nothing good lasts forever, as can certainly be said for the astonishing success of American shopping malls. By the mid 1990's, over 140 malls were still being built, but the opening of a slew of discount stores started steering consumers away from the higher priced department and designer stores populating most shopping malls.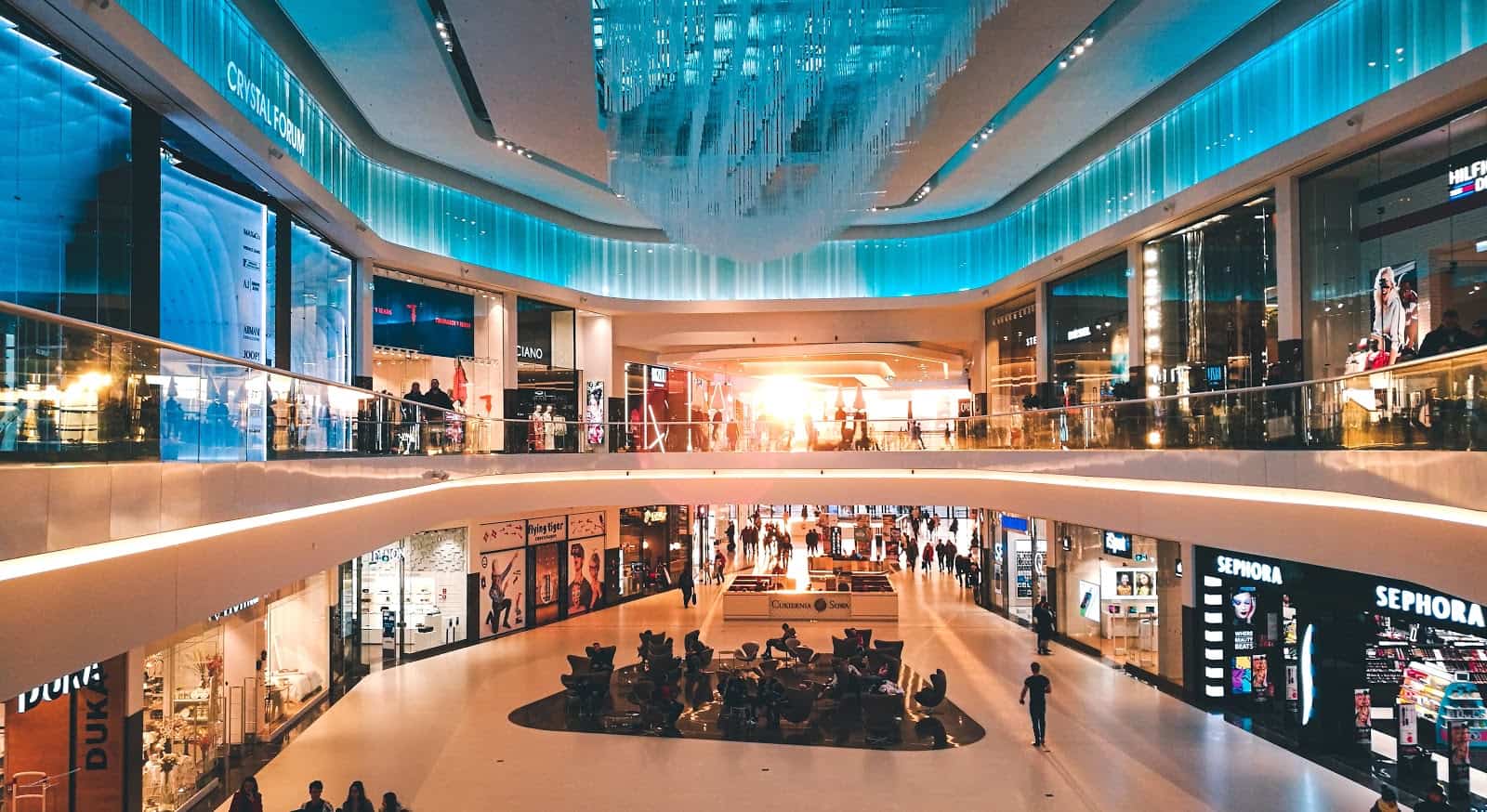 Another change was population demographics. More and more Americans moved to the Suburbs during the 2000's, and, it seems, despite the highway system, many Americans wanted to do more shopping closer to home. With discount stores they could do just that–and saving money, which was a bit tighter than years past.
All of that penny pinching of course came to a head in 2008, when the nation suffered a recession, that would, in part, be the final straw for already struggling shopping malls.
Why We Love (and Hate) Online Shopping
One obvious factor we mentioned, of course, is online shopping. While technology for the internet, had in some form, been forming since the late 1960's, popular consumer use began, and then exploded, in the 1990's–the same era where shopping malls began to overextend themselves and discount stores popped up as more affordable shopping alternatives.
Even if the recession of 2008 had never occured, discount and thrift stores made it clear that more Americans were looking for better deals, and perhaps different, and more selections available in traditional department stores or shopping malls. And more and more, as the Internet became not so much a novelty and mainstay of daily life, it seems inevitable that much of shopping would go online, too.
From user-propelled sites like eBay to giants like Amazon, to even traditional clothing stores moving, or at least adding, a sizable amount of sales to ecommerce, online shopping has also become a mainstay of clothing purchases. In 2017, a survey revealed that as high as 40 percent of American consumers has purchased something online several times per month, with 20 percent reporting purchasing items online several times a week.
As much as many of us may grumble or lament about online shopping culture, there is little doubt that online shopping is only expanding. When asked why they shopped for clothes online, shoppers cited:
Convenience
Prices
Secure Checkout
Ability to view Products
Customer Reviews
Shopping on Amazon & the Rise of Fashion Subscription Services:
But even as more and more stores put more resources into their online shopping experience and new, online-only boutiques pop up, there remains one clear giant: Amazon.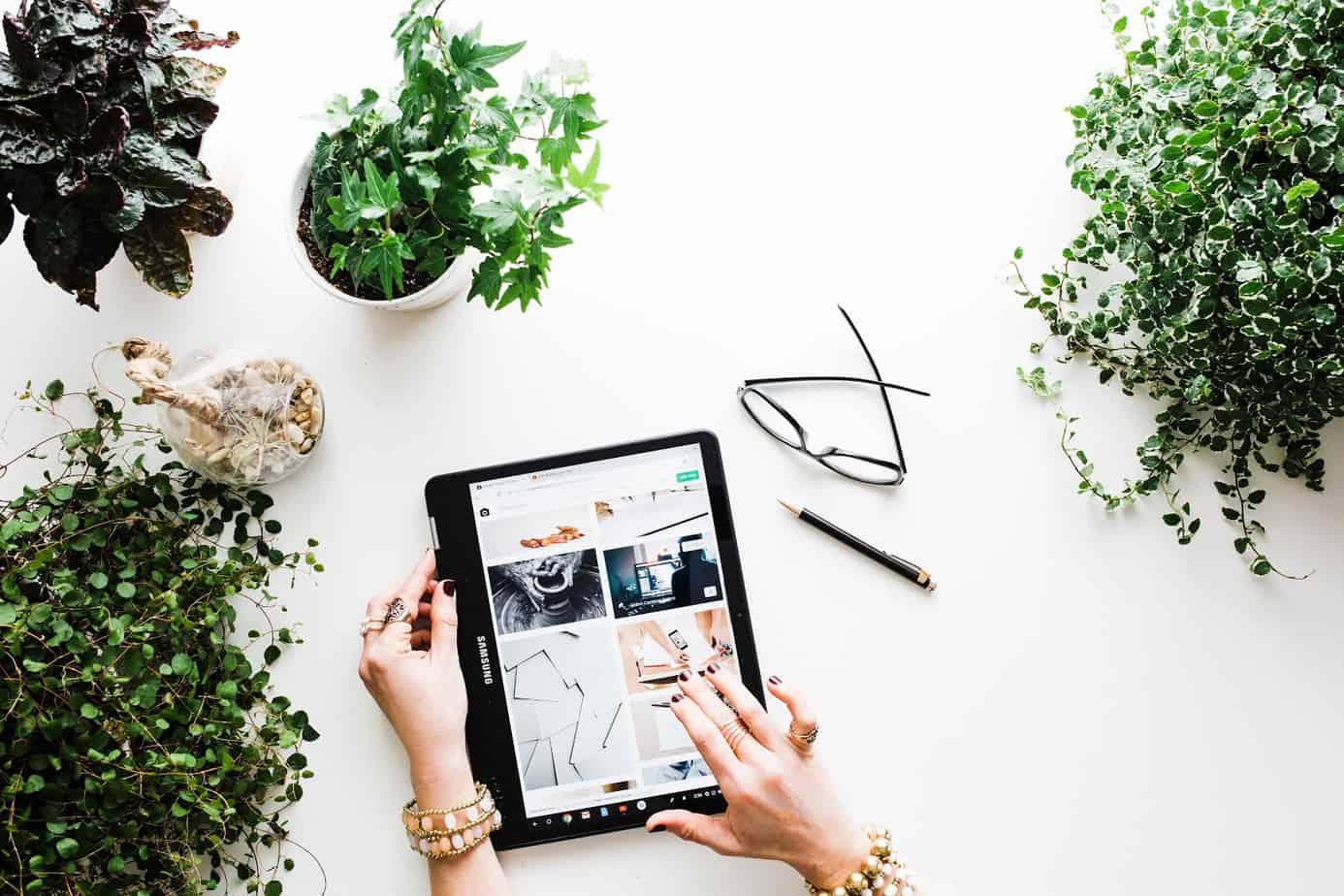 Amazon is unparalleled for it sheer vast inventory and name recognition. And even in the clothing industry, Amazon is dominant. In a survey of 1,500 online shoppers, over half had purchased clothing from Amazon, as opposed to competitors, within the last six months.
And certainly shopping on Amazon means you're bound to find at least some clothing that you might not be able to in physical stores. But as subscription services in the entertainment industry, such as Netflix and Hulu have risen, and even in the food industry, so too has an interest in subscription services for clothing.
Now, there's a new way to shop without shopping at all: subscription services for clothing and fashion.
What are the Benefits of Signing up for a Clothing Subscription Service?
As many customers that are drawn to shop for clothing on Amazon, however, there are some downsides. One resounding complaint about online shopping in general is that it can't mimic the typical shopping experience. Women's clothing is bad especially, because sizing is inconsistent. It's also hard to tell the quality of clothes, and, with so much to select from it can be downright overwhelming.
That's where clothing and fashion subscription boxes come in. The best services do for you what shopping on a large site like Amazon cannot, including:
Selecting outfits for you based on your personal budget and style preferences
Send clothing based upon your body size and shape
Allow you to easily sort through preferences, occasions and lifestyle
Do the shopping for you by sending coordinated outfits
Offer customer service and support, preferably through expert stylists
Send clothing on a schedule or plan of your choosing so you don't have to set aside time to shop on your own
If there's one way to break down what the best clothing and fashion subscription services offer it's a single word: personalization. Subscription services for clothing acts as a personal shopper, taking into consideration your body type, lifestyle, budget, and personal tastes, for far cheaper than an actual personal shopper would cost.
Whether you don't have time to shop, are clueless when it comes to fashion, or need an update for a new career or phase in life, the best fashion subscription boxes offer you personalized attention, quality service, and quality clothing.
Are there any Non-Negotiables for a Clothing Subscription Service?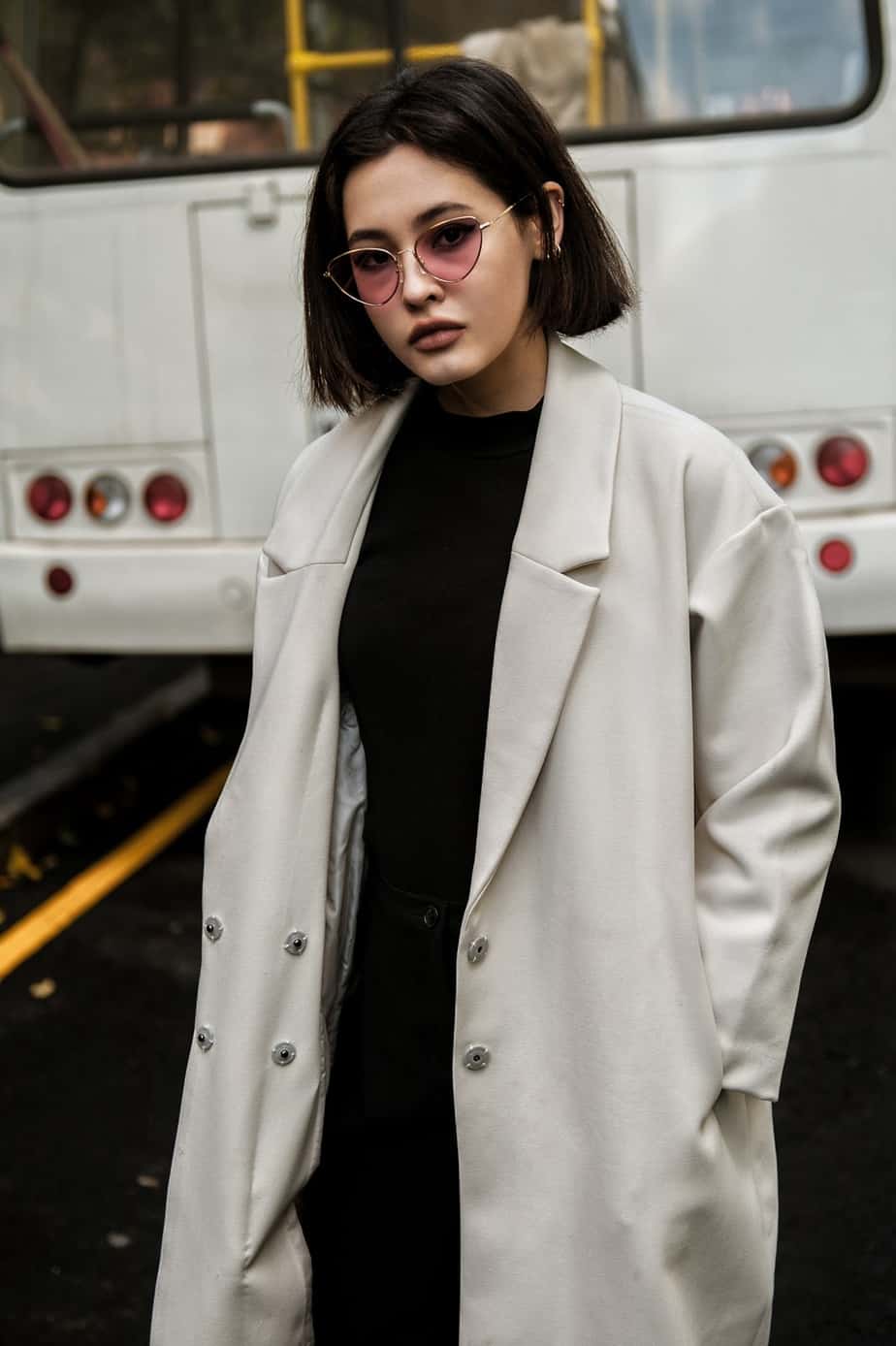 There are absolutely certain things you need to look for to find the best clothing and fashion subscription service for you. Here are our top picks:
They ask (a lot) about your style: The best subscription services should ask about your style preferences. But this by no means should be the typical, silly, and often inaccurate, Buzzfeed quiz. Instead, you should be asked detailed questions on any number of things, including colors (neutrals, brights, darks), if you're drawn to certain trends, and how often you wear different types of attire (for women, pants vs dresses, etc). For some services, the style quiz consists of showing you different featured items and having you rate them. This is great because sometimes we our own perception of our style may not match what the service thinks you mean. The very best subscription services have some combination of the two approaches. Be wary of any service that does not ask about your personal style at all.
They understand not only size, but your body shape too: Admittedly, this one is not exactly a non-negotiable, if only because so few do this. Asking about your general body shape, should, at least in theory, be more likely to provide clothing that not only fits, but also is more flattering. But at very least, the best subscription services should ask not just for a generic size (a red flag? The ubiquitous small/med/large) but ask you, and show you, how to measure your body for a more specific fit. The very best services will combine several approaches, taking into account your measurements, typical size worn, and your body type for the best fit possible. If you're a woman and unsure of what your body shape is, this calculator is a good place to start.
They ask about your lifestyle: If you're going with a general (as opposed to niche, which we will cover later) clothing subscription box, you'll want one that also takes your lifestyle and day to day needs into account. While your occupation and day to day life won't literally be asked for in detail, you should be at least asked what kind of clothing you need, and how often. For instance, it's important to be able to specify how often you'll need, or be allowed to wear dress pants vs casual wear vs dresses, etc. The best services will even go a step further and ask if there is any kind if clothing you'd never wear. This is such an important factor because you could end up with clothing that may fit both your body and personal style, but at the same time be clothing you have little to no use for.
They allow you to pay in a variety of (secure) ways: Being able to pay with a credit card or service like PayPal is standard. It's a plus to have services that allow you to pay with other secure methods, and allow for other forms of flexibility. But make sure that the service uses some form of secure checkout. A few ways to feel certain that the company is legitimate is to check the web address and general company policies. You should be able to find some information in regards to how they provide safe, private, and secure checkouts.
They respect your privacy: No company is perfect about this, and especially not retailers online. In order to promote themselves and for more specialized marketing practices, cookies or other tracking devices are commonly used. Your general information being collected is also common. What you do want to look into, however, is exactly what kind of information, and how, it is being used or stored. Confusing language, no information about third parties, and little to no details or overly complicated ones, about how your data will be used are all signs you should be wary.
They offer a variety of plans: The best clothing subscription services offer a variety of plans to complement your budget and lifestyle. You should get options for how frequently you want to receive clothing, how long of a plan you'd like, and even a budget range, preferably, at the beginning of your style quiz, so you'll get more clothing within your normal price point. Not all subscription services do this.
They have a clear and fair refund policy: If you want the best service possible, you'll want to go with a subscription service that respects it may not work out, or that for whatever reason, you may change your mind. The best companies allow you to return items for free, and even give feedback so they can provide clothes more to your taste. You should also be allowed to exchange items, and cancelling services altogether should be a transparent and reasonable process. It is normal for there to time limits.
You know exactly how much you'll be paying: The best companies won't cause sticker shock when (and certainly not after) you check out. Extra fees, if they exist, such as shipping, general service and styling fees should be clearly itemized.
They offer what you're looking for: The simplest, most obvious, but also most non negotiable item on our list is this one. You need to make sure that the service carries the style and size of clothing you're looking for. That's why it's also important to establish exactly why you're looking for a fashion subscription service. Is it for daily wear, or for certain occasions?
Shipping is convenient: While free shipping is a nice perk, it isn't the sole factor you should consider when thinking about the best subscription service for you. Delivery times, methods, and a certain degree of flexibility may be important to you as well.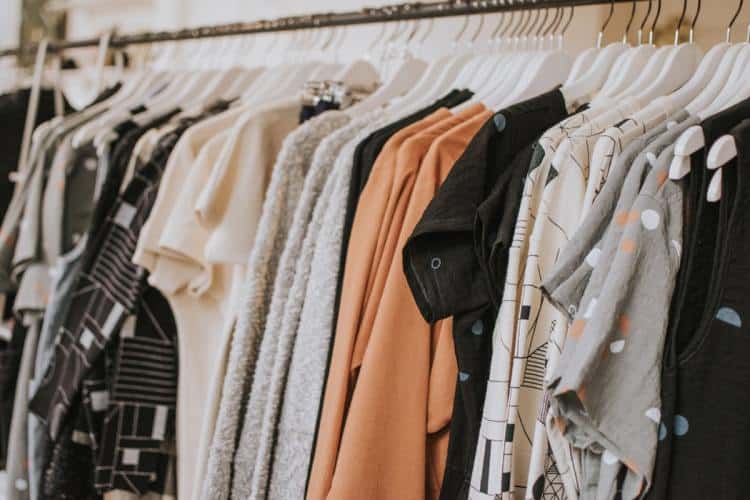 Finding the best clothing and fashion subscription boxes is no easy feat. Taking the time to your research, think about what you're looking for, and check out company policies are all crucial steps to finding your best fit. But with a little effort, finding the best service for you shouldn't be too much of a headache.
Make sure whatever subscription box you go with matches your personal needs and budget. And make sure you're aware of refund policies, should you not like an item, or any item of clothing you receive.
Plus, your efforts will be rewarded knowing you'll have clothing delivered to your door, making certain you'll have something to wear without fighting traffic on the interstate or foraging through thousands of pages on Amazon.
Read More:
• Wantable vs Nadine West Compared: Deciding Which Subscription Is Right For You!
• Athleta vs Lululemon Compared: Which Fitness Clothing Brand Should You Choose?