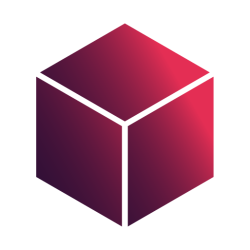 Latest posts by Subscriboxer Team
(see all)
If you regularly buy beauty and makeup products but either feel at a loss what to get or feel like you're in a total rut, it may be time to look into beauty and makeup subscription boxes. Even if you are a novice at makeup, subscription boxes, at their best, can provide a consistent supply of quality products, introduce you to new brands or items, and even inspire you to try new beauty and makeup looks.
Of course, not all beauty and makeup subscription boxes are the best ideas.
Less reputable companies, infomercial gimmicks, or even just less than stellar services or exceedingly expensive subscription boxes might not only not be worth your money, but may even dissuade you from continuing to revamp your beauty and makeup routine at all.
The solution?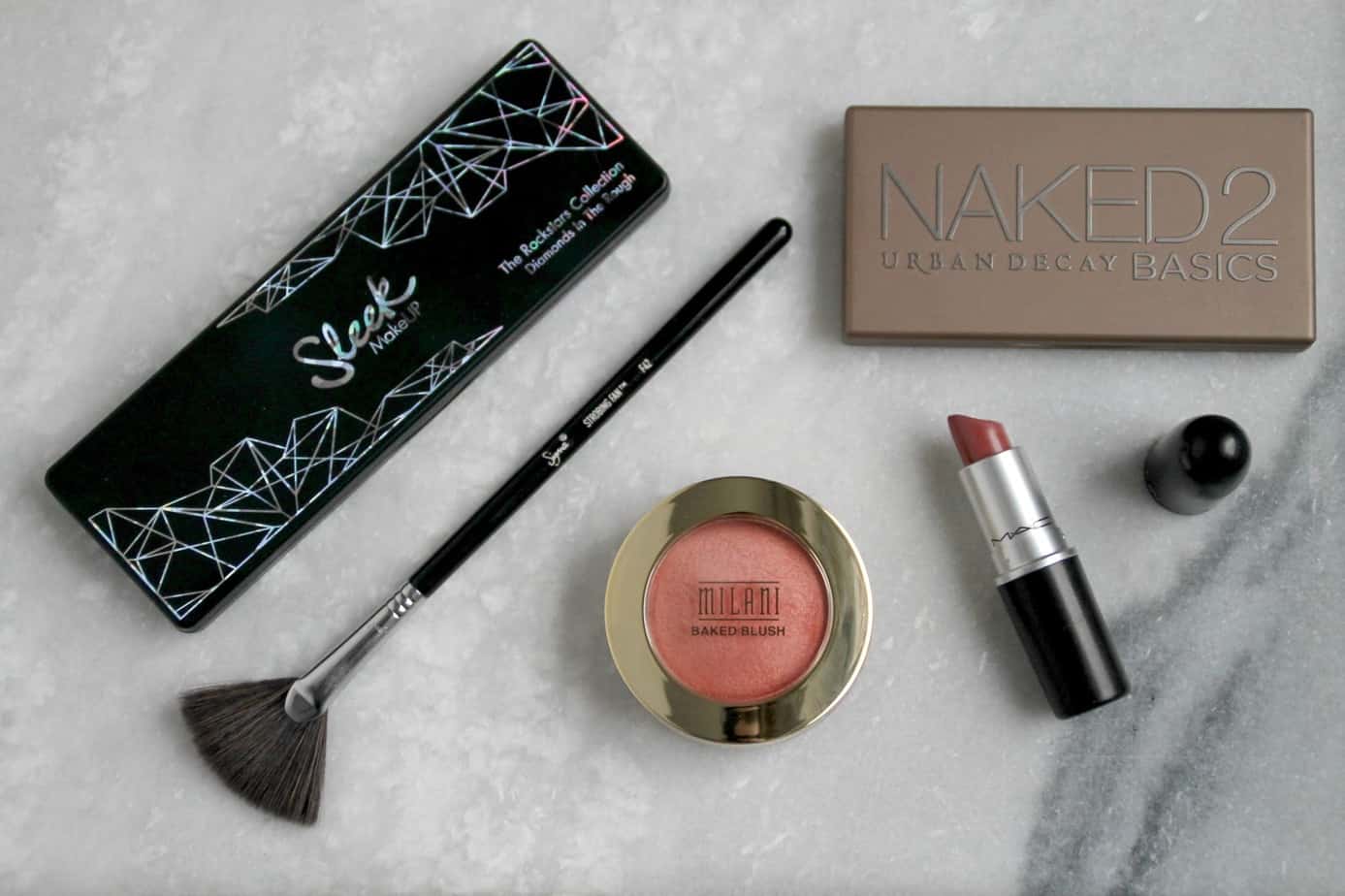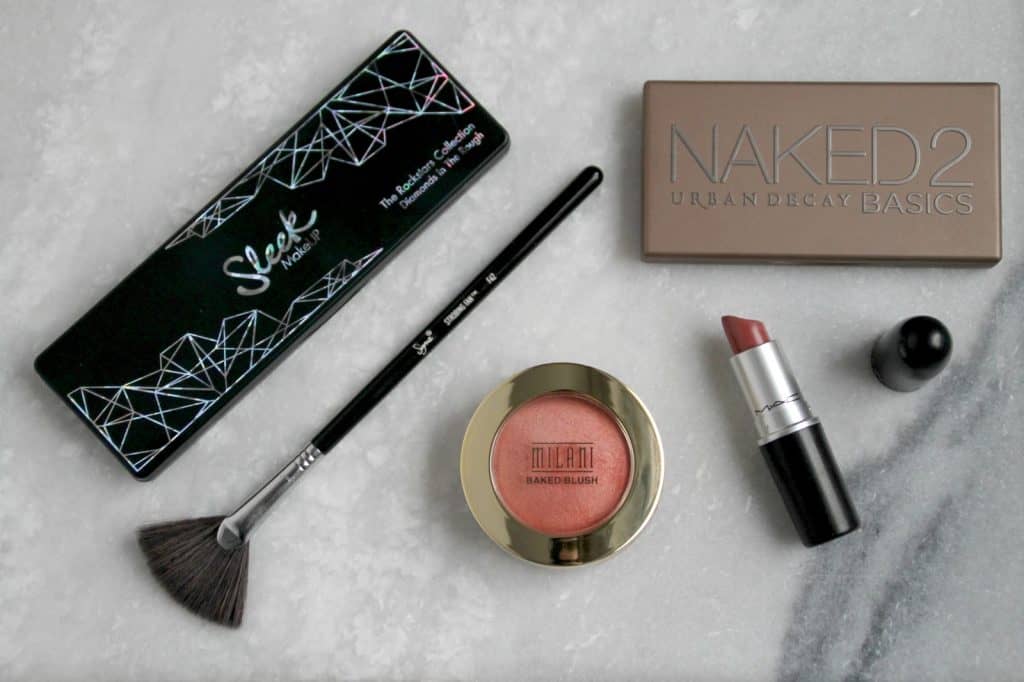 Do some research and make sure that whatever beauty and makeup subscription box you're signing up for is the best deal for you.
We'll take a look at what beauty and subscription boxes include, who can benefit from them, and, of course, what factors to look for to ensure that you're purchasing the best beauty and makeup subscription box possible.
Why are there so many beauty and makeup subscription boxes?
If you are just now considering looking into a beauty and makeup subscription box, you may be startled–not by the lack of options, but how many exist.
Subscription boxes themselves are growing in popularity, of course. Chances are you may have heard of subscription boxes through prominent meal kits like Blue Apron, or maybe even through niche snack boxes. But subscription boxes extended well beyond food.
Though still a relatively nascent industry, visits to subscription box websites exceeded over forty million last April. And though sales are no longer growing exponentially as they did in 2015, it continues to grow traction, especially among young online shoppers. In fact, as of last year, fifteen percent on online shoppers have at some point or are currently signed up for a subscription box.
As for beauty and makeup subscription boxes?
The beauty and cosmetics industry as a whole has been enormous for decades, and there's little sign of this trend changing. In 2016, the beauty industry reached eighty-four billion U.S. dollars. The most in-demand products?
Facial Skin Care
Personal Care
Hair Care
Makeup
Fragrance
Subscription boxes for these products make sense for both the producers and the consumers, and now the internet is replete with options, with everything from designer or celebrity brands to drug store bundles and everything in between.
What even are beauty and makeup subscription boxes?
Beauty and makeup subscription boxes are services where you get makeup and skincare products delivered right to you, usually monthly. Though of course the terms and what you get varies by subscription box, in general, you can select a small selection of products. Some boxes are focused almost all on makeup, while others are more a blended group. The idea is you are exposed to new products and you don't have to worry about shopping. Here are some common types of beauty and makeup subscription boxes:
Celebrity endorsed boxes are exactly what they sound, though there is a difference between a celebrity endorsed service and a celebrity product line. This is not to say that these subscription boxes are worthless, but we recommend caution: just because something has a celebrity's name on it does not mean it is of high quality, and oftentimes you'll pay more simply for their namesake.
Though in the past many have thought of subscription services as higher-end products for consumers with more generous budgets, now more and more subscription services are offered for more affordable products. Companies like Target, for instance, offer delivery for drug store but highly rated picks so you can still enjoy the perks of a subscription service and get the best products possible, on budget.
Subscription services through publications like Allure offer slightly more upper-end products that have been tested and tried and recommended through a panel of beauty experts. Of the subscription services, this might be one of your best bets–it does tend to run a little more expensive, but you'll be getting items that are known to work and last well, and it's a nice compromise if you have a little budget room.
Lifestyle Beauty vs Makeup Boxes:
Beauty boxes offer a blend of skincare products, such as lotions, skin creams, and more, while makeup boxes are focused on products like eyeliner, mascara, and blush. While many subscription boxes are a combination of the two, it's important to understand what you'll be getting.
We recommend this only if you're very much attached to a specific brand or store; there are also fewer options in this category, but it can be a good way to go if your main objective in subscribing is to get a consistent supply of products you know you love.

What should I look for when it comes to finding the best makeup possible?
Even if you know next to nothing about makeup, you still can–and must–ensure that the subscription box you're purchasing has the best makeup options possible. One risk to a makeup subscription box is that it would seem like a good deal–until the makeup causes you to break out, or is nothing like what was promised. Of course, you should follow these tips however you purchase makeup, which is why it's so important to ask questions and understand what products you'll get.
Follow these easy tips for the best products possible:
All makeup products need to be made with ingredients that won't be abrasive to your skin. If you're known to have sensitive skin, this is even more important. Perhaps easier than looking for specific ingredients is to know what ingredients to avoid, like parabens, BHA, polyethylene, retinol,  and petroleum distillates. All of these ingredients can cause a number of allergen and hormone disruptions.
Where does the makeup come from? Look for products that show where the makeup is manufactured but also where ingredients are from. There have been issues with low-cost makeup from China, but in general, it's best to know where your makeup comes from.
Along the same line of thinking, be wary of anything that seems too cheap to be true. Knock offs may seem harmless, but they can actually cause health issues, with everything from skin rashes to even more serious problems. Make sure the makeup is in a price range that makes sense, is clearly labeled, and sold through a reputable company.
Look for skin protecting agents,
like an SPF of at least fifteen, preferably thirty, for foundations, and moisturizing or soothing agents.
For more oily complexions, you should opt for an oil-free foundation with shine control and one that states it won't clog pores. Dryer skin, which can be more prone to aging, does well with moisturizing and anti-aging formulas such as BB Creams. If you have combination skin, it's more a matter of preference.
Be honest about your routine:
If you're more low maintenance, a simple foundation, concealer, and mascara combo might be more your thing. If you do invest in a number of makeup products, be prepared to spend extra time and learn how to correctly apply them.
Spend more on the most important items.
Foundation and concealer are most advisable to spend more money on, because not only does it cover more of your skin, but you'll also likely be applying it every day. If you do want to save, worry less about special eyeshadows or makeup you use less of.
Is a subscription box right for me?
If you're wondering if a beauty and makeup subscription box are right for you, chances are you're at very least a little hesitant, or might be new to subscription boxes in general. While subscription boxes can be a good value, they aren't right for everyone, nor do they fit everyone's lifestyle. In general, there are just a few reasons you might consider signing up for a beauty and subscription box, including:
If you love beauty and makeup products but find yourself constantly running low and also running low on time, a subscription box could be an answer. Subscription boxes offer the convenience of having products shipped right to your door. Not only does that save you the last minute run to the store or another trip, but it also saves you time in terms of selecting. Most beauty and makeup subscription boxes will either curate a selection for you or guide you to the best products so you won't waste time worrying about which product to choose, which leads us into our next point.
You tend to be indecisive.
Being selective is not a bad thing by any means, but if you're indecisive enough you spend copious time in the beauty and makeup aisle or eschew it altogether, a subscription service can help. By guiding you to specific products, you can try and dabble without feeling as uncomfortable. And by following our guide, selecting a subscription box in the first place won't prove as difficult.
Reaching for the same products time after time is not necessarily a problem, but it can become rather monotonous and you could also be missing out on great products you'd like even more.  A beauty subscription box could potentially introduce you to new products and encourage you to find new skin care and makeup options that might suit you even better than your current go-to's.
You're looking for an innovative gift.
Tired of buying gift cards or packing a check in with a card? A beauty and makeup subscription box could be your answer to a more interesting gift that'll keep giving. Of course, make sure to go with a plan that can be canceled at any time–you don't want to sign someone up for a service that becomes a burden.
You're always running low on makeup–and are bad about replacing it.
To be fair, there are two different possibilities here: maybe you just buy makeup and skincare occasionally and don't tend to replace it–because you feel you can go without it, or you simply are too busy. But more common is the issue of holding onto old products. While we always encourage thriftiness, clinging the makeup and skincare products well after their prime is not a smart way to save money. In fact, there are certain times you really do need to buy replacements: face foundations generally last up to two years, but other products, like liquid eyeliner, should be replaced after three months. Failing to replace products doesn't just mean a cakey mascara, but could cause skin issues.
How do I even go about selecting the best beauty and makeup subscription box for me?
After identifying both if you want a subscription box service and then what category of the subscription boxes makes the most sense for you, ask yourself the following questions:
Can I cancel at any time?
You might find the very best value, or think you have but still either want or need to cancel at some point. Make sure under the company policies that there's an easy way to cancel at any time. Typically to cancel for that month, there will be a deadline, but there should be the ability to cancel on a month to month basis.
Nearly every beauty and makeup subscription box service comes monthly, but make sure you understand how often it is coming–because you need to understand the overall value of what you're paying for.
What kinds of products does it include?
The best subscription boxes will offer a sneak peek at previous boxes or even a free trial. You should be able to look at what products they have included in the past and ask what you can expect. If there is nothing like this, steer clear.
Is there a personal quiz where you can answer questions about your makeup preferences, skin type, and routine? If not there's a possibility you'll end up with products you won't use at all or won't be the best for you. Just be aware of what kind of products you need and if you do want to have a mix, see if there's any way you can either swap items or add some information about yourself.
Do customers like the service?
What you place on your face needs to be high quality–but beyond the products itself, it's always a good idea to check to see if customers even like the subscription service. Look on a site like Consumer Affairs, which will consist of unbiased customer ratings. Instead of relying on customer testimonials, take a hard look at real customer experiences. Aim for a four-star rating or higher is possible, but also look at why customers are pleased or not with the service.
Are the products cruelty-free?
Cruelty-free makeup and skincare products is a fancy way of saying they haven't been tested on animals. If this value applies to you, see what products they include. You may also look for companies selling organic or natural ingredients, but if you're after that, your best bet is to opt for a subscription service like Birchbox, where all products are natural and free of synthetic ingredients. Do know you'll pay more for a subscription box like this.
After factoring delivery and shipping costs (delivery should technically free, but the reality is you're probably paying for it within the overall cost) you need to look at two things: how many products you get every month, and what those products are worth. Using a sample/ past box they've offered, instead of relying on the value they claim their box is worth, look at how much you would pay for each product normally through a regular beauty store near you. That will give you a general total value of the box. If there's a huge discrepancy between market value and what you're getting, it may not be the best deal.
Does it come with any other perks?
This is just an added bonus, but some of the best subscription boxes come with additional perks, such as an extra product every once in a while, or even beauty or makeup tips. The only key is not to fall for gimmicks–investigate the overall value of a subscription box before purchasing based off an added perk.
Who's recommending the products?
Yet another important factor is to consider who is recommending the products. Your very best bet, of course, is a blend of expert and customer opinion. Beauty experts can be great resources, and it's encouraging if you see qualified experts on their professional and customer service team. To find out who is behind the selection, look for the company's 'About Us' page. If there is nothing like that or no information, that isn't a good sign. Don't just take their word for it that they're experts either. See who they are and what makes them knowledgeable, Customer rated boxes can be a great option as well, but often you won't have a beauty or skincare expert involved. The reason why we say steer clear of most celebrity endorsed boxes is that these boxes are relying on a namesake rather than actually testing the products.
What are some of the best beauty and makeup subscription boxes you can recommend?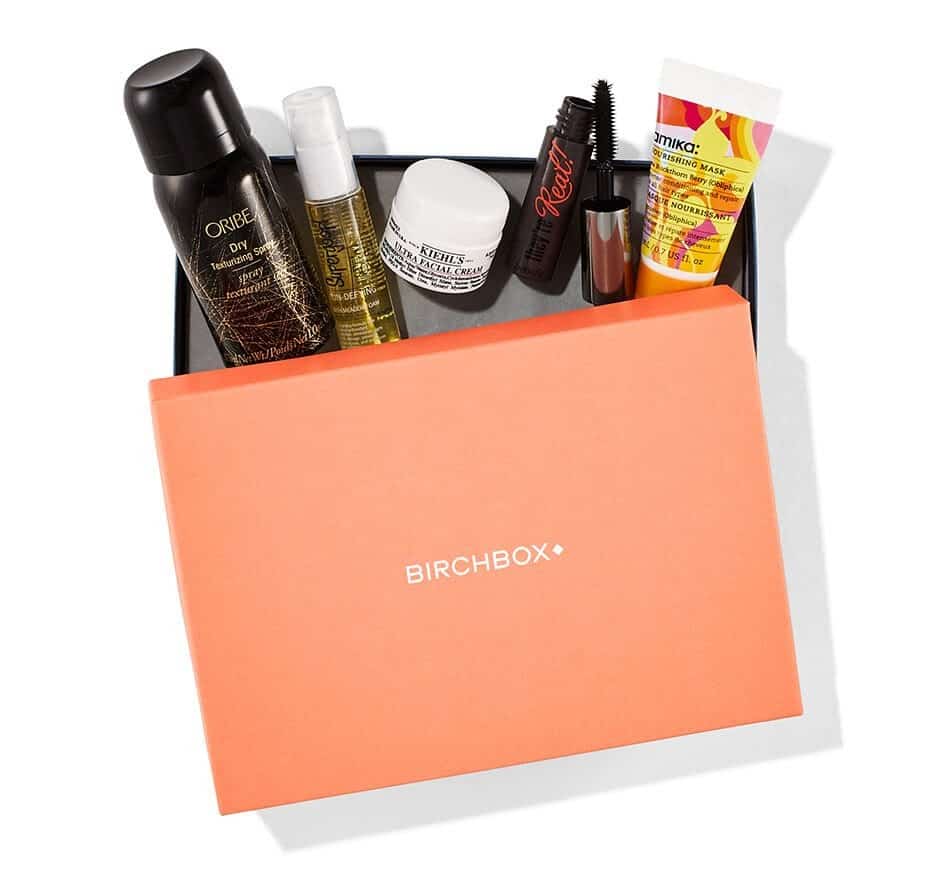 Even with all of these criteria, it can be hard to find the best beauty and makeup subscription boxes. Your best bet? First, determine what type of beauty and makeup subscription boxes you're looking for. After that, the selection gets much more narrow and it's easier to make a decision.
While we do have additional guides exploring some subscription boxes in detail, here are a few subscription boxes in each category to get you started, offering you among the best in terms of overall value:
Natural Beauty & Makeup Box:
In the category of makeup and beauty subscription boxes that include all-natural and even organic products,  Birchbox is one of your best options. With plans starting at fifteen to thirteen dollars per month, it's one of the more affordable natural subscription boxes for beauty and makeup products, for a mix of skin, hair and makeup that is curated based upon a beauty profile you complete, meaning those products are intended for your skin and hair type.
See some reviews and comparisons here:
Maybe you are just fine with drugstore makeup, and that's fine! An option like Target's Beauty Box gives you a monthly themed box of products, with sample sizes so you get an option to discover what's right for you. The downside? While this does tend to be more budget friendly on the surface, this can be mostly incentive to buy the full version of products–plus some months will be more useful than others for your routine and needs. This is a good way to go if you want to discover new low-cost products so you can have go-to's in the future.
See some reviews and comparisons here:
Allure's Beauty Box is popular for a reason. Each month you'll receive trending and expert testing beauty and makeup products. With your first order, you'll also get a reusable makeup pouch and a free gift. Even better, a subscription also comes with a mini magazine edition of makeup and skin care tips and tricks.