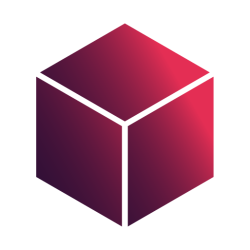 Latest posts by Subscriboxer Team
(see all)
They call themselves the Young Somms, the number in the thousands, and share a few things in common: they are mostly millennials, and they share a love for wine. Oh, and they just happen to be redefining the idea of what a wine club is by turning to subscription boxes for their next tasting.
The trend of finding the best wines not by going to a store or a specialty winery and instead of getting them shipped directly home is upending the wine industry as a whole, and there are all signs pointing to the love for subscription boxes here for the long term.
But what exactly are wine subscription boxes, and how do you even telling if you're getting a good one?
Why are wine subscription boxes so popular?
We know, it's a tired joke. Millennials have been accused of upending, or even "killing" everything, from casual dining chains like Applebee's to the cereal industry and even the bridal industry. And now, it seems, millennials are "killing" the classic way to drink and enjoy wine.
Arguably, though, a more accurate way to describe what is happening is not that millennials are killing these industries, but changing the way we think, experience, and interact with them. Despite financial struggles, such as being saddled with student loan debt and unable to afford to buy a house, millennials actually are the most powerful consumers right now, in fact the most powerful spending power of a generation.
And when it comes to wine, they also are the biggest consumers. In 2016, Millennials surpassed Baby Boomers in wine drinking for the first time, accounting for 36 percent of the industry, as opposed to 34 percent for Baby Boomers.
In the past, mention the phrase 'wine club' and you very well might conjure and image of friends gathering to share their love of wine and socialize, just as you might expect for a book club. But the high society color of this maybe is just part of what has made Millennials shy away from this kind of wine club.
The signs that Millennials are saying no to the traditional wine club and its formality can be seen not just in the fact that they're ordering subscription boxes, but that how they choose to order is itself changing.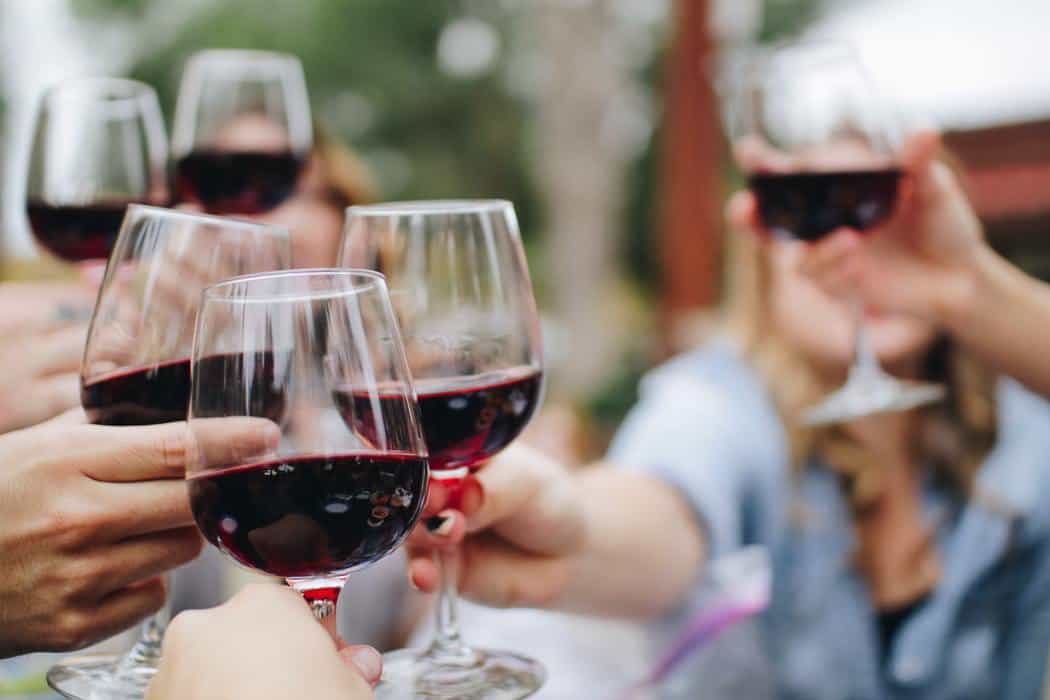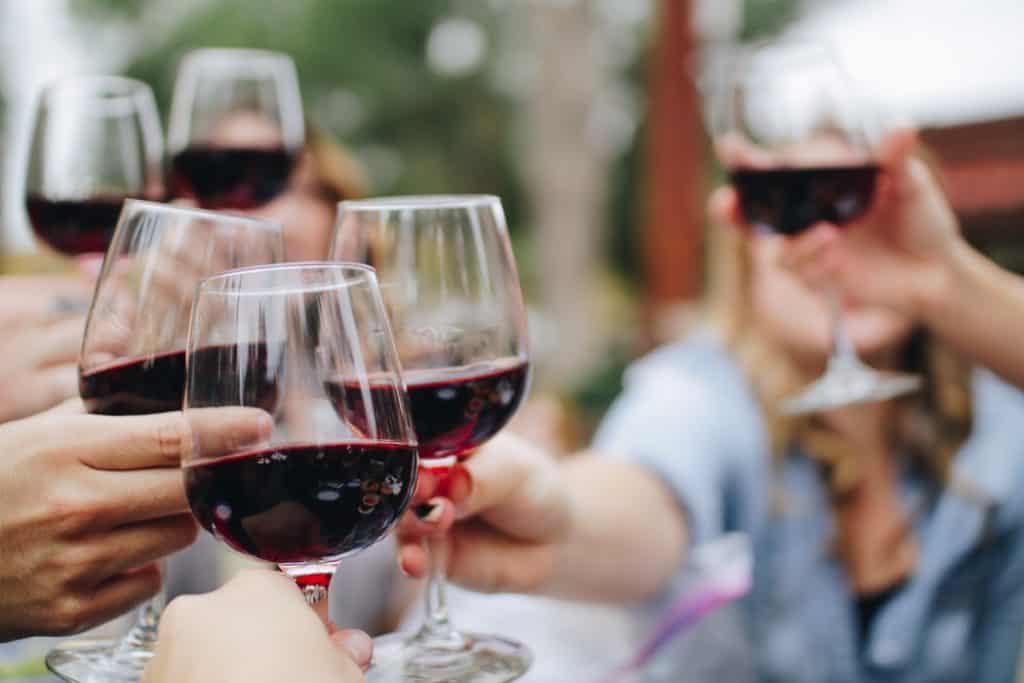 The Rise of Influencers and the Fall of Experts
Wine pairings in some ways have always been considered a sort of hybrid between science and culinary expertise. Go to any nice restaurant, and you'll find printed on the wine menu, or sometimes on the dinner menu, suggested pairings and flavor notes. The idea, of course, is to help consumers select wines in accordance to their meal, based on expert opinion.
Visit a vineyard and you'll likely meet experts who will explain and show you different wines and make suggestions. How wine is determined "good" is left up to experts within the industry, and renowned culinary geniuses. Some truly avid wine drinkers will travel nationally, and even internationally, to taste a selection of the finest wines the world has to offer.
It's not that Millennials are entirely rejecting these ideas. Certainly, with the high level of consumption by this powerful consumer group, there's little doubt that there's plenty still listening to expert opinion and seeking the finest of wines.
But they when it comes to subscription boxes, Millenials are relying less on expert opinion and more on influencers. Experts, including the Benson Marketing Group, contend that wines, and wines boxes, rise, and fall based on popularity. The drinking culture of wine subscription boxes is not just about the wine; it's about being connected, only now in online networks and social media groups.
Passion, connection, and popularization take precedence over the traditional expert opinion, making wine drinking as a whole feel more accessible and social, even if not all of those interactions are in person.
Are Wine Subscription Boxes Only for Millennials?
While it's undeniable that millennials have driven the trend of wine subscription boxes, that isn't to say that they are only for millennials, nor should they be. It's understandable for fine wine consumers to be skeptical of this kind of model, but there are some benefits to subscription boxes for wine, especially if you select one of the best options:
Accessibility and Convenience: You might not have time to go out and pick wine yourself, and some wines offered in boxes might be ones you'd otherwise have difficulty coming across.
Community: Signing up for a subscription box service allows you to be part of a bigger community if you so choose. You could also potentially set up your own wine club amongst friends.
Bargains: While you should be wary of too-cheap options, subscription boxes are a way to potentially save money, depending on what you go with and what selection of wines your order.
Rare and Unique Wines: This falls under the umbrella of accessibility, but it's worth emphasizing. You may have the opportunity to experience hard to find wines, or even simply wines you would not otherwise pick up.
By no means does a wine subscription service, even the best of ones, supplant the experience of going out or finding fine wines yourself. But it is also a bit more realistic if you have a hectic lifestyle and if you still want to be able to enjoy a selection of wines. No matter your age, there's a good reason to give wine subscription boxes a chance.
Of course, that isn't to say that even the best wine subscription boxes don't have their downsides. Some you might actually end of spending more for, if only because you otherwise would not have purchased that much wine (especially for very intermittent drinkers). There's also some shipping concerns, and, yes, there are less than admirable subscription boxes out there. The key is knowing what to look for to find the best subscription service for you.
Essential Factors to Consider when Looking for a Wine Subscription Box
We say essentially here because, while many things are a matter of preference, there really are some concrete factors that need to come into consideration when you're trying to choose.
Because of the sheer number of wine subscription services–and that number is only likely to grow, it's important to have some solid foundations in mind before you get drawn in my special discounts or unbelievable deals (which actually might be a bad sign).
1. It should fit into your budget.
This should be a given, but you should never sign up for something that doesn't fit your current budget or lifestyle. If signing up for a wine subscription box means straining some of your essential bills, skip it. And think long term: if you're signing up for a plan that runs on a monthly payment schedule, will you still want to be making those payments? If you do have a discretionary budget, consider just how much you're willing to spend. Many subscription boxes offer different plans, and it's also a good idea to comparison shop. But what you don't want to do is look for the cheapest option possible (more on that below).
2. If it sounds too good to be true, it probably is.
Wine is expensive, except for very cheap, mass-produced wine. So if you find a subscription service offering a variety of fine wines at the price of one bottle of fine wine, there's a sign that you might not be getting what you're ordering.
At worst, it could be a complete scam, in which you end up with nothing–but if you stay on normal websites, with reviews, this is extremely unlikely. Far more common is the phenomenon of cheap wine being substituted for expensive wine.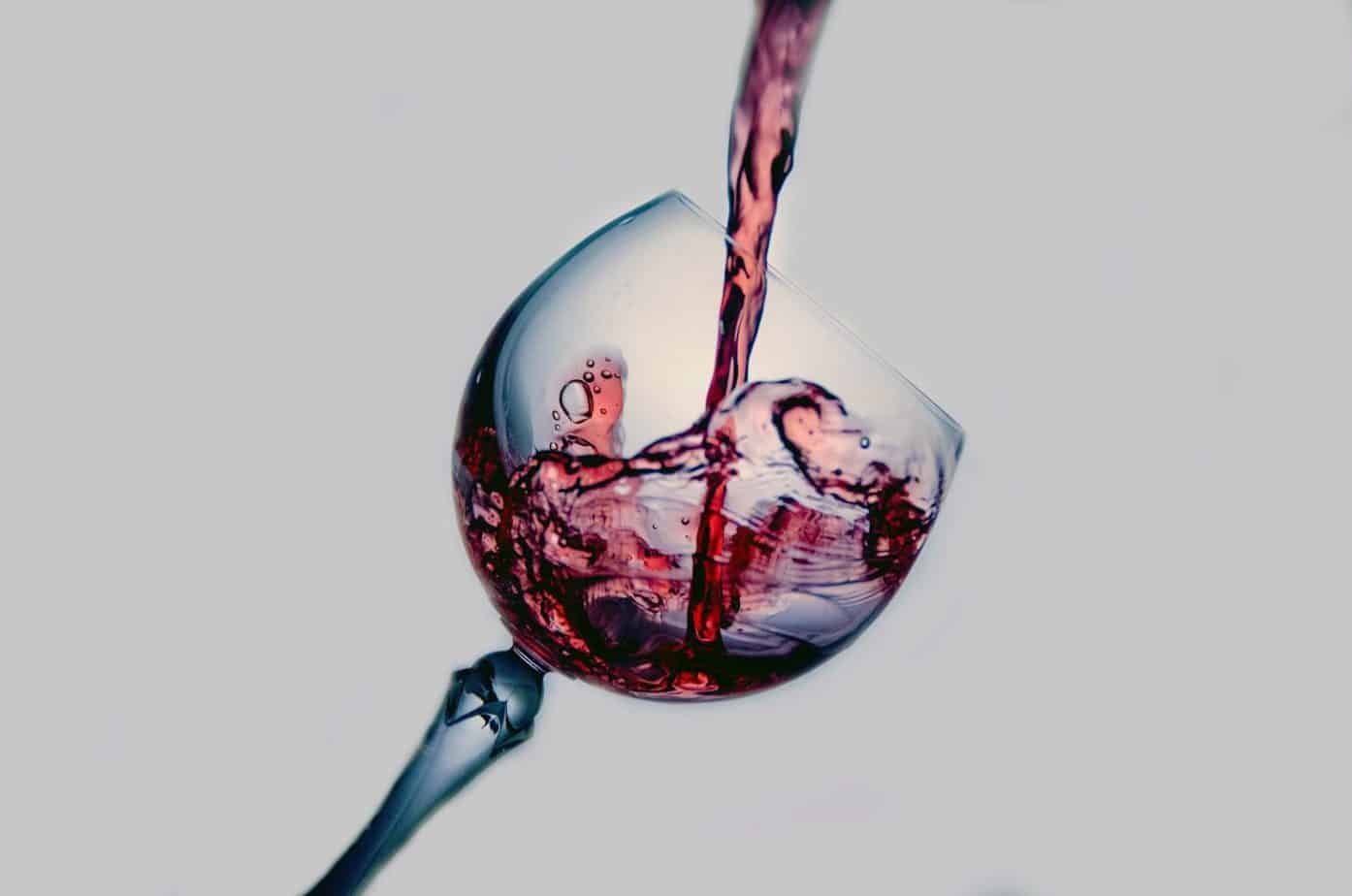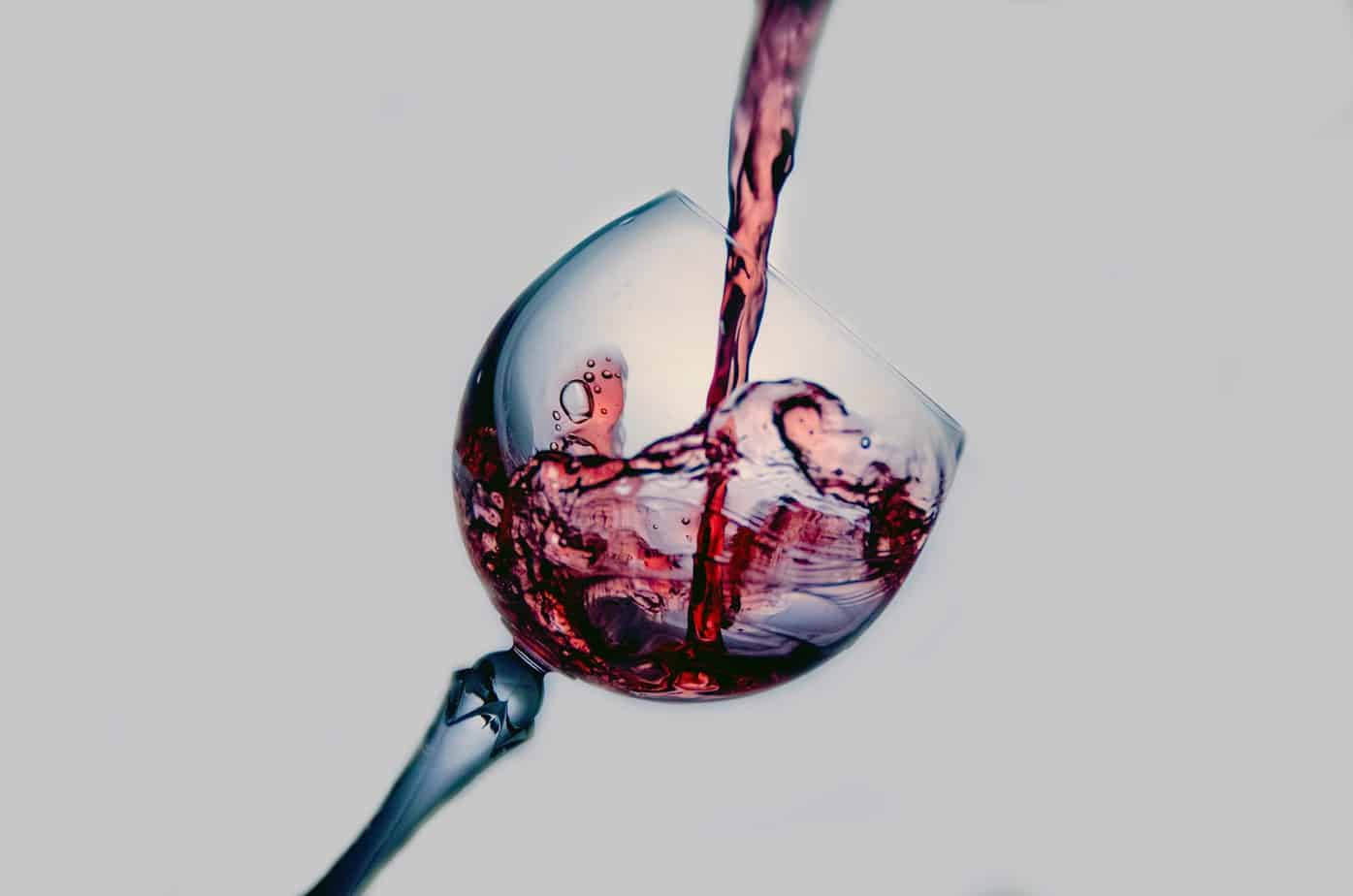 If you think that's far fetched, consider this: a report published by Wired found that this does in fact happen. The twist is that most consumers don't even notice. Still, if you are a wine connoisseur, or you simply want to get your money's worth, it's never a bad idea to be a little skeptical of over the top deals. A little discount is great, but if you're looking at less than half of the market value, consider looking elsewhere (unless this is not a concern for you).
3. Delivery Services are really important.
How quickly, and in what manner, your wines are delivered is really important. That's because wine needs to be stored in particular ways, preferably in cool and dark places with a constant temperature. The best wine subscription boxes will take care to carefully package wine in a safe package that'll keep it cool and stable as it's being delivered to you. You'll also want to check how quickly it will be delivered, not only for planning and convenience but also to make sure it will arrive in good condition.
Another important factor is weather: you actually want a subscription box service, like Vinley Market Wine Club that will delay in the case on inclement weather. That's because often there's not insurance against damage caused by bad weather, meaning it's much better to have a delayed shipment than a damaged one you will not be compensated for.
4. Mind the refund and cancellation policies.
The best wine subscription boxes will at very least be transparent about their refund and cancellation policies. Some places do not accept returns, as is the case for companies based in California. And it's typical for companies not to accept refunds unless something has been damaged. Cancellation policies, however, are certainly an area you're going to need to pay special attention to. The best cancellation policies allow you to cancel at any time, so long as you cancel with reasonable notice before the next order. Be wary of longer-term plans that do not allow for cancellation, and make sure you're aware of the policy before deciding on a subscription box.
5. You can customize the wine selection you'll receive.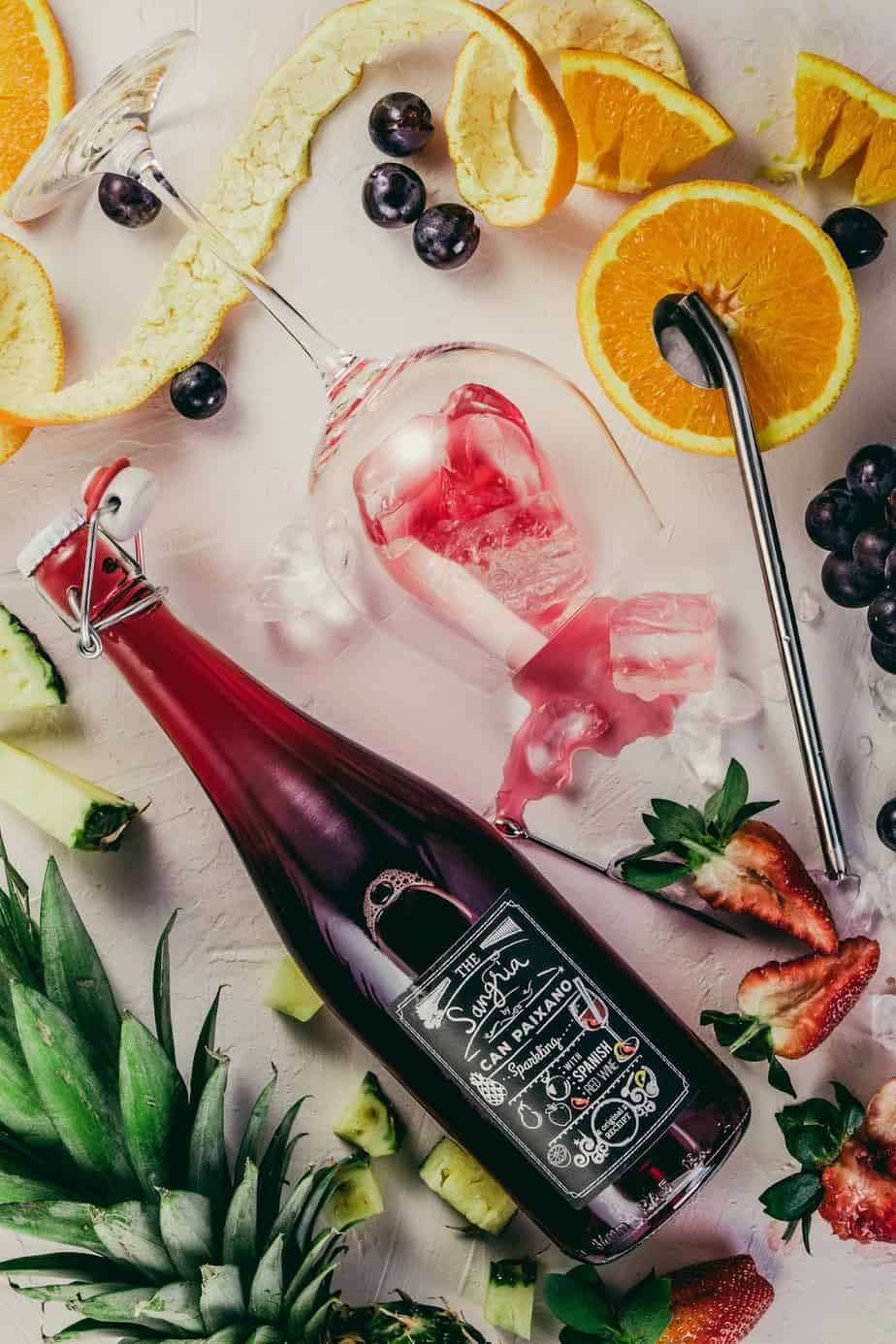 6. The wines come with tasting cards or at least some information.
Not all subscription box do this, but your wine should arrive with more than just a bottle. Tasting cards detail flavor notes and possible pairings, should you want them (Note: we think Firstleaf does a great job with tasting cards).
Information about the wine itself is important even if you don't care about the flavor notes or suggested pairings because it also speaks more to the authenticity of the wine. And for collectors, a clearly labeled bottle is also important for understanding the wine's origin and date.
7. The subscription box service offers several different plans.
Budget, taste, and overall preferences should be respected in wine subscription boxes. You'd be hard pressed to find a subscription service that doesn't offer at least a few plans, but those plans should vary enough to appeal to a variety of consumers, and, more importantly, to you, should your tastes or budget change.
8. Customer service and general policies are reasonable and transparent.
It's far from the most exciting section of a company's website to examine, but general policies are important to understanding. Aside from shipping and returns, you'll want to check out the privacy policy, and policies regarding payment methods, options, and the degree of responsibility for damaged or missing packages. Also note, that someone over 21 needs to be home to sign for packages; it's good to inquire how to schedule deliveries accordingly. And if you're gifting, it's a good idea to see what additional policies may apply.
9. The wine itself is a solid mix (or niche for what you're looking for).
What kind of wine do you most enjoy, or want to try? There are different subscription box services for a different taste. Whether you want international or American wines, a mix of both, or you have no idea what you're looking for, there are plenty of options out there. Aside from authenticity concerns, another good idea is to google and research on your own what wines they mention. That can help you make sure you aren't getting mass produced wines if you don't want them. The best wine subscription boxes either have a very niche or a robust selection of wines of different origins and flavor notes.
If you're fairly new to wine, a good rule of thumb is to look for a subscription box that offers a nice variety of common wine types, such as Chardonnay, Riesling, Sauvignon Blanc, Syrah, Merlot, Pinot Noir, and Cabernet Sauvignon. But the number one thing you want to look for is a detailed listing of sample wines you might receive. Run away from any subscription box that relies on the surprise element a little too heavily, and does nothing to reveal what kind of wines they stock.
10. It doesn't hurt if there are some perks, too.
Aside from quality wine, a great selection, and excellent customer service, a proverbial cherry on the top is subscription boxes that also offer discounts and free gifts after you join. Whether it's an extra bottle of wine, a discount for a new membership, or even an added little gift, these incentives are ones that'll keep you invested.
Best Wine Subscription Boxes for 2019 [List]
Start Here with Your Wine Subscription Box Search: Now that you know some of the key criteria you should keep in mind when searching for the best subscription box for you, it's time to investigate some of the most prominent options. We recommend you check this entire list out until you find a service that fits your personal tastes and budget:
If nothing else, go with a wine subscription box that best fits your need and personal tastes. And never be afraid to ask plenty of questions to make sure it's the best match for you.