Latest posts by Alizabeth Swain
(see all)
Christmas is coming up, and I want to surprise my husband with something big this year. I was thinking about buying him a PS5, but they're still SO hard to find. I decided to give up on my hunt for a PS5 and think about a more practical gift.
I'll admit, I was one of those gals who thought anime was stupid until I met my husband, and he changed my mind. That's when it hit me; what if I bought him a whole year's subscription to an anime subscription box? Now, I'm into a bunch of different animes; it's how my husband and I spend time together.
It was hard to narrow down just one anime subscription box to sign up for, but I've spent a lot of time testing these boxes myself. I've had some bad experiences with some of the "best" anime subscription boxes out there (I'm looking at you, Loot Crate).
I wanted to save you the time, money, and effort I spent trying to find the best subscription box to give my husband for Christmas. This list truly showcases the best of the best.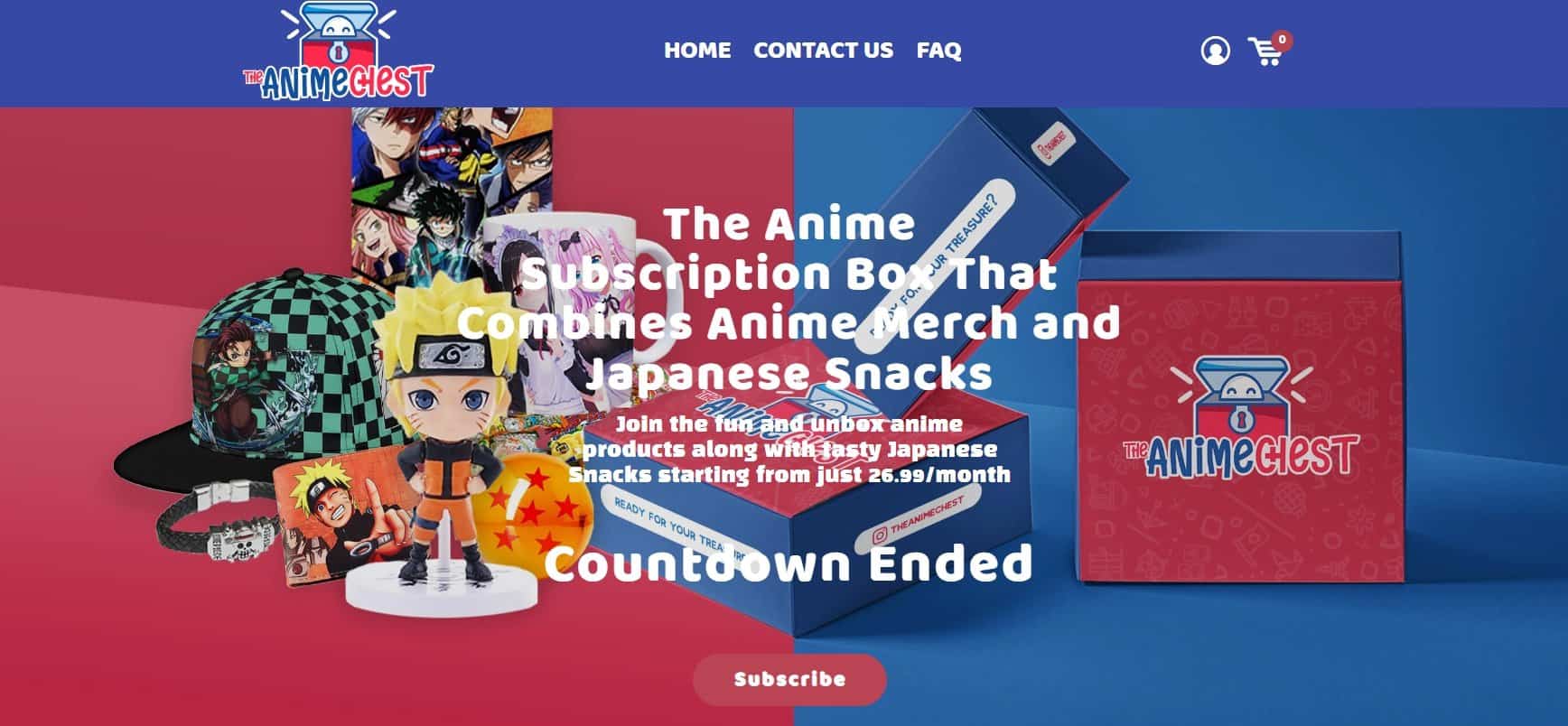 Bottom line up front: If you're looking for the best of the best, I recommend you check out The Anime Chest. This was such a fantastic box, and I have yet to hear many people talk about it!
My Top Picks
The Anime Chest – Great for people who want a little bit of everything. The Anime Chest Sends doesn't just focus on one anime, so if you're a fan of several series, this would be an excellent option.
Crunchyroll Crate – The only animes featured in this box are on Crunchyroll, so you'll get access to unique merch you won't find anywhere else.
Akibento – Another unique subscription box with a little bit of everything. Collectibles, snacks, manga, and t-shirts!
The Trouble with Anime Subscription Boxes
While you're shopping around for a new anime subscription box, there are a lot of problems you can run into. A good chunk of anime subscription boxes are borderline hentai collectibles rather than cool stuff for people who love anime!
Plus, some boxes don't send out authentic memorabilia items but still charge like that's what you're getting. Other anime subscription boxes aren't in the US, which is cool until you have to pay an arm and a leg for overseas shipping fees. And finally, when you think you've found the perfect box, you find out you're buying from an untrustworthy company that's selling these anime subscription boxes just because they're "trendy."
Phew, finding a trustworthy box is challenging! But don't worry. I've got my favorite recommendations for you here.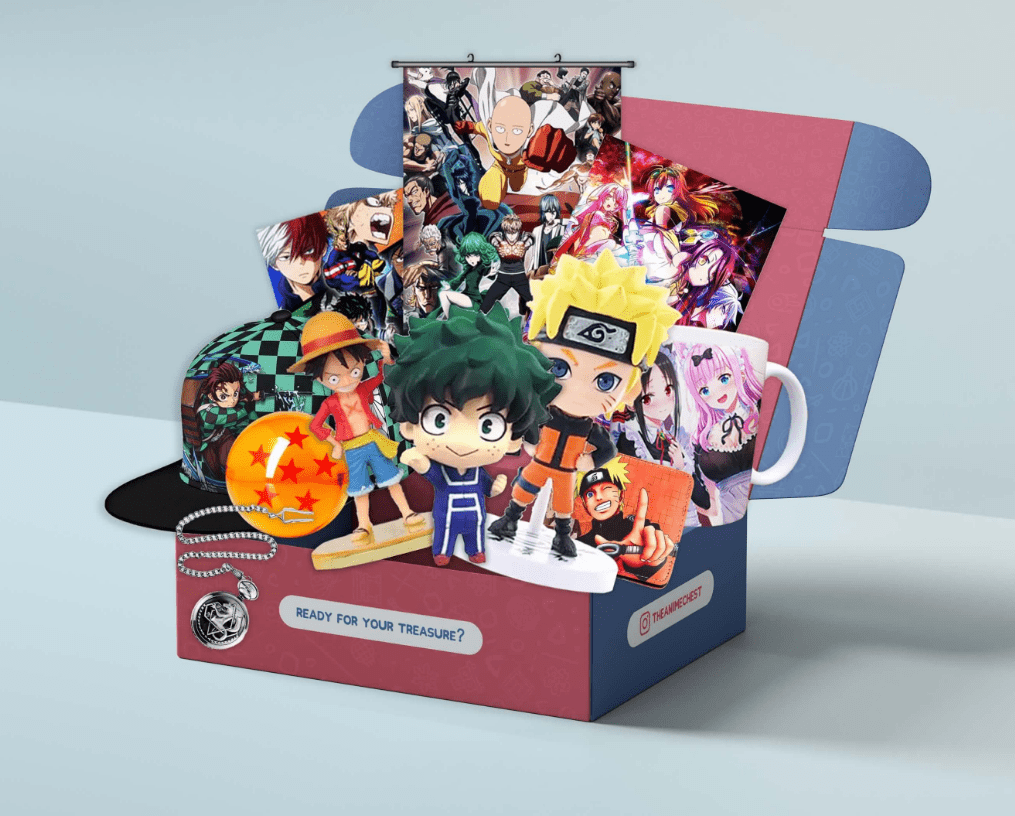 My Selection Criteria
I've jumped through hoops, loops, and booby traps to ensure I'm only recommending the best to you. Here's how I chose these selections:
Real Testing Experience
I've tested all of the subscription boxes recommended in this list. The box made it to the list because I actually tested it out. The boxes matched up with the company's outline of what the box was going to be, sent out quality items, and I never had problems with billing.
Affordability
It's unrealistic for every person out there to be able to afford a $100 subscription box every month. All monthly subscription boxes are priced under $65, and quarterly subscription boxes are less than $150 a quarter.
Quality
I made sure the boxes I'm recommending only send out quality products. I never had any problems with missing items, broken items, or filler junk that doesn't belong in a subscription box.
Trustworthiness
I need to find out how many problems I've had with anime subscription box companies messing up my subscription with billing problems. I've had companies charge me multiple times for the same box, never send out boxes, or send out boxes missing a good chunk of items. I ensured all the boxes in this list can be trusted with your money (and joy)!
My Favorite Anime Subscription Boxes
Without any further hesitation, here are my favorite anime subscription boxes: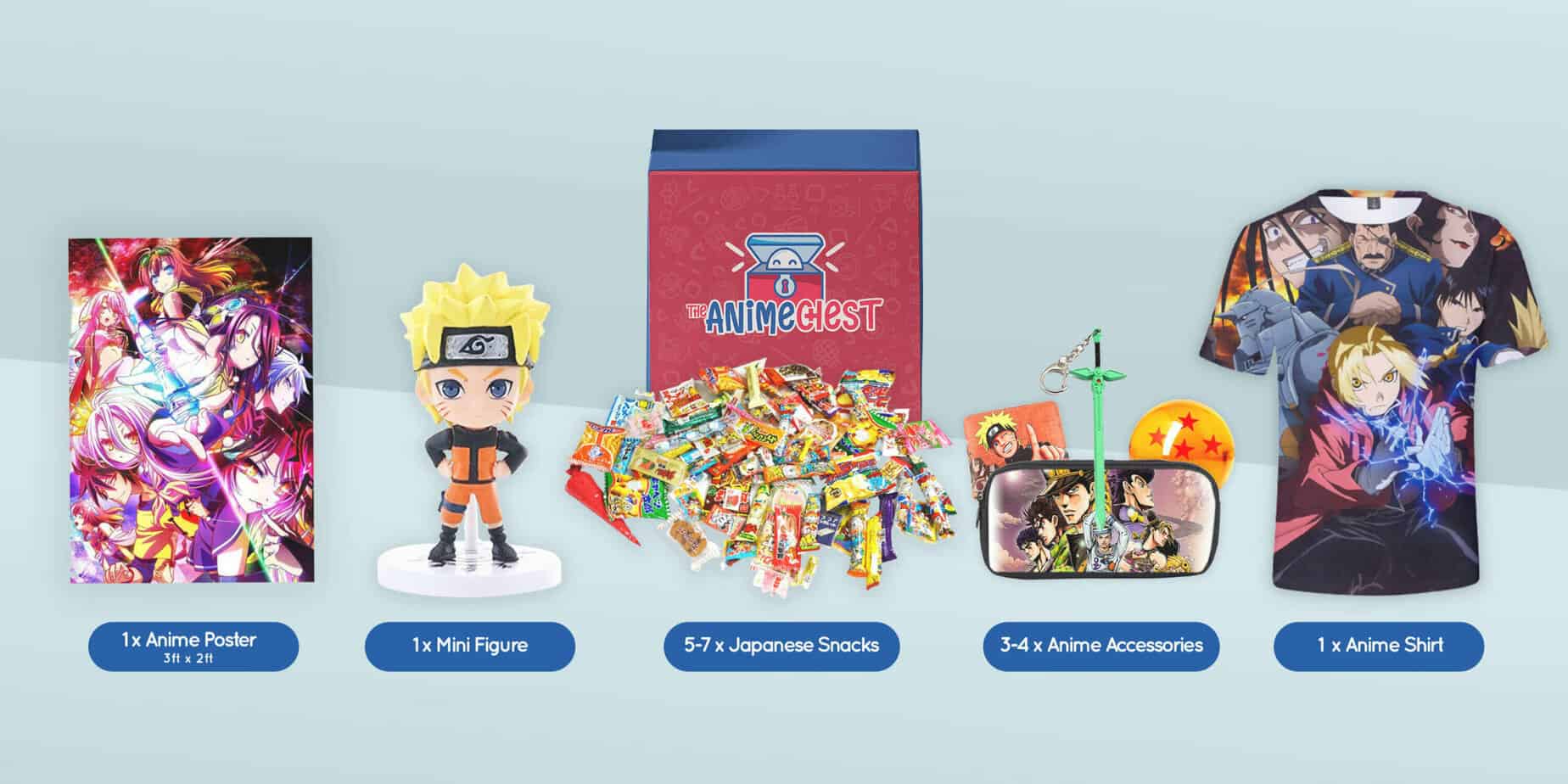 I love this subscription box! Inside, you'll find an anime poster, a mini figure, 3-4 anime accessories, one anime shirt in your size, and up to seven Japanese snacks! The box is less than $27 a month and contains A LOT of stuff, 5-7 items, to be exact.
I love seeing the snacks inside this box because it's like the peacemaker. If you didn't like anything in your box, there are still a bunch of fun sacks waiting inside your box. But what makes The Anime Chest stand out is a mix of animes each month. You aren't going to find just one anime featured inside the box for the month, which makes the entire box much more exciting.
The biggest complaint I had with this box was I wish they had sent out different-sized posters. The Anime Chest only sends out 3ft x 2 ft-sized posters. But I understand it would make the box more expensive, so I'm not too upset about the size.
I've gotten some cool things from The Anime Chest, and I've only been a subscriber for a few months. I've got gloves, a necklace, a chain, a wallet, cool collectibles, and posters!
I love the variety of animes The Anime Chest sends out, too. They've introduced me to a few new animes I've fallen in love with!
Pros
Affordable

Get Japanese snacks and a t-shirt inside each month's box

Each box contains a mixture of different animes

There's a nice size variety for t-shirts
Cons
Some of the snacks get repeated in each box

I wish the posters were a little bigger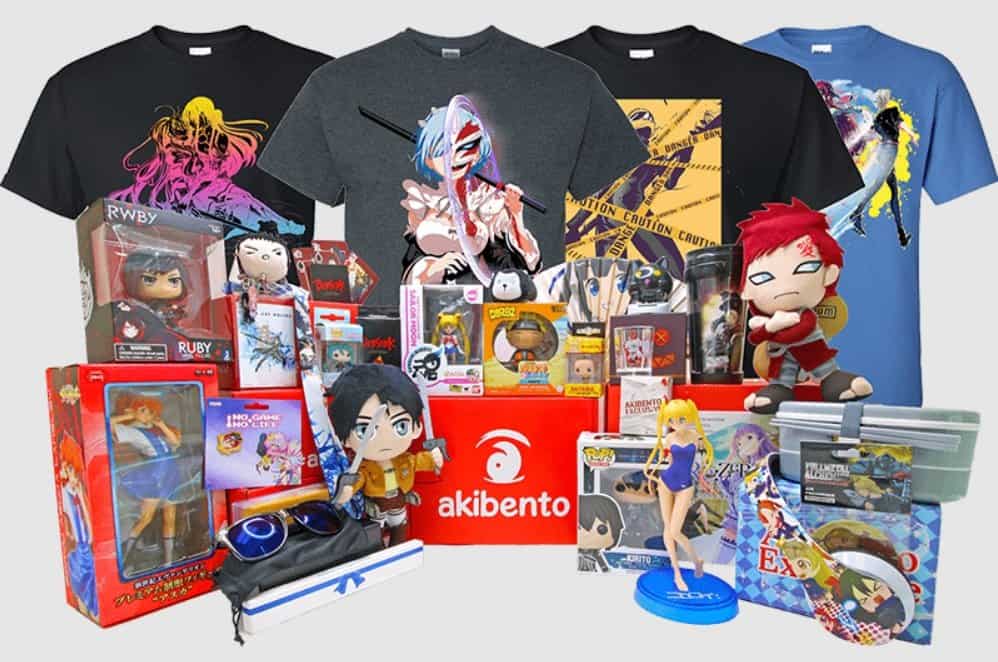 The Akibento subscription box is great for both anime and manga lovers. This box will run you under $30 and contains a total of 6-8 items every month. I tried The Anime Chest before Akibentom, but these subscription boxes remind me so much of each other! Each month, there's a different theme for a box. However, Akibento doesn't just stick one anime inside of their boxes (which is another reason why I love them).
How Akibento sticks out from The Anime Chest is by the types of items they send out in their boxes. The Anime Chest sends out items that are really great for collectibles but may not be the best fit for everyday usage. Yet, Akibento sends out really cool helpful stuff, like a Dragon Ball Z phone stand! I gave the phone stand to my husband as a birthday gift one year (as a joke, he doesn't like Dragon Ball Z.) But he still loves it and uses it every day!
Don't get me wrong; there are still fun collectible items inside this box. But it's filled with more than collectible items.
Pros
Sends out valuable everyday items

The items Akibento sends out are officially licensed, which means you're supporting your favorite studios

Feature and support small digital creators through the artwork on their posters
Cons
Their poster size is small

It only features big-name anime, so there's not tons of variety
Crunchyroll Crate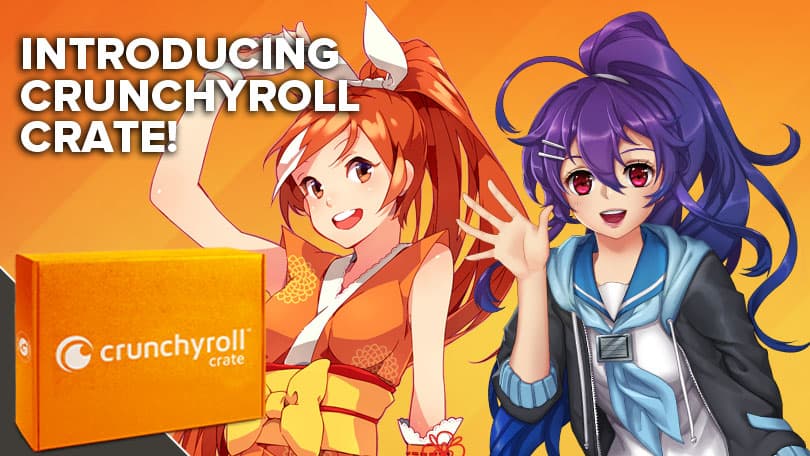 I know I said I'd had a bad experience with Loot Crate, and that's 100% true. However, I haven't had any problems with Crunchyroll Crate, which is owned by Loot Anime and Crunchyroll (the anime streaming service). You'll be shelling out $30 a month to get one of these delivered to your front door!
Inside your Crunchyroll Crate, you'll find a mix of 4-6 manga and anime-related items. All of the items you receive in your boxes are based on the animes featured on Crunchyroll. I think this is really cool if you're into Crunchyroll animes; it'll be hard to find original anime collector's items anywhere else for these shows!
Inside your crate, you'll give a mix of toys, collectibles, shirts, and figurines. I do wish the sizing range was more inclusive. I think it would be cool if they added a sweatshirt upgrade option when signing up for the box since the items will be limited in variety.
Pros
Licensed merchandise for the not-so-big animes that you love

There are toys featured inside of this box, instead of only offering collectibles
Cons
Limited variety of options because of only featured animes on Crunchyroll

The releases for this box have been strange; it's not a constant delivery month-to-month. Instead, it's whenever Crunchyroll releases more boxes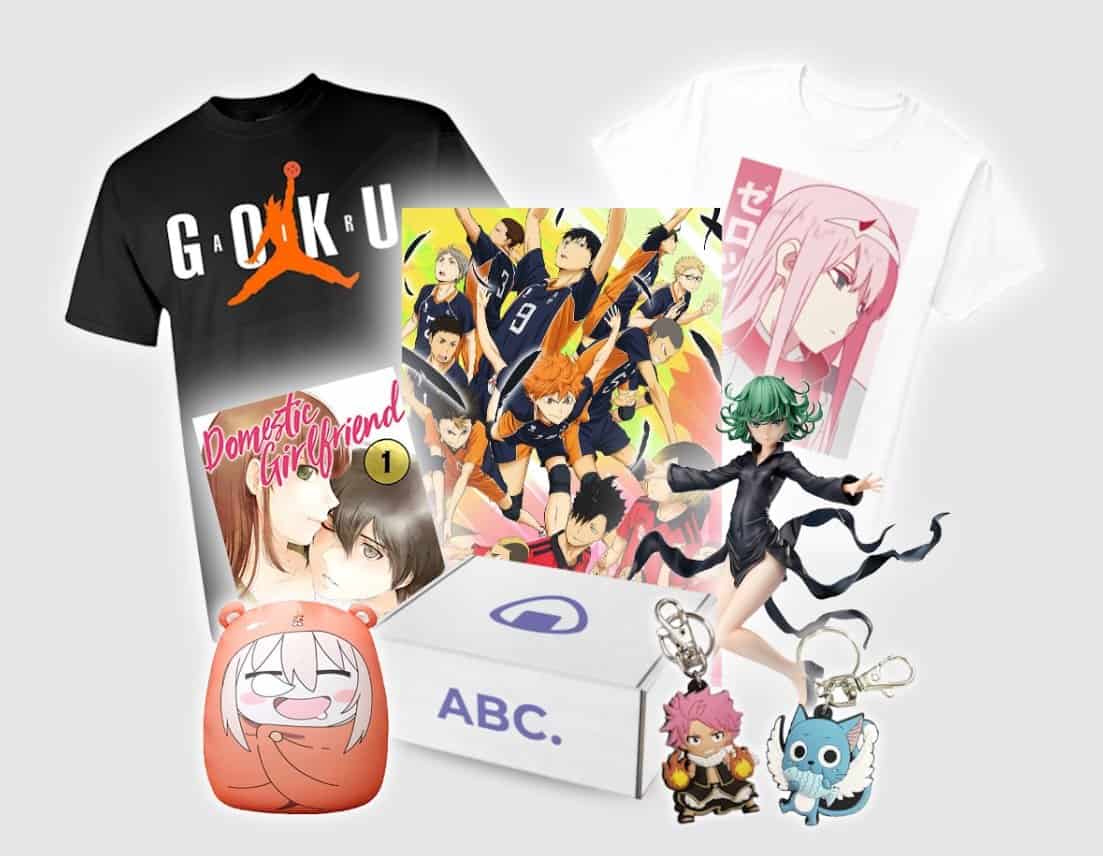 What sets Anime Box Club apart from other animes on our list is that it features a volume 1 manga inside of each box. With that, you'll also receive a matching figurine to go with the manga you're getting in your package. For a month, you'll receive 5 to 8 different anime items inside your box. I love that Anime Box Clu bellows you to customize what you're getting in your pack, too, like picking out your favorite anime genres!
Also, I like how Anime Box Club guarantees they'll never send a repeating item in your box. This means you'll get completely new items inside your box every month. I really liked Anime Box Club because of the community they offer. Once you sign up, you can connect with other community members to participate in polls, help rank your favorite anime characters, and interact with your fellow subscribers.
What I think is the absolute most incredible part of this box is their ranking system. The longer you stay subscribed, the higher up ranks you go. As your ranking increases, you'll get additional items inside of each box at no additional charge. From extra memorabilia to a free customized one-time package alongside your monthly box!
This box will run you $55 a month, but it's totally worth it! There are also exclusive clothing items you'll receive, including sweatshirts. Anime Box Club gives subscribers the option to only get a box of the quarter, which will still let you in on the fun without spending as much money.
Pros
Great members benefits

Customization options available

Manga's also included with your order, which encouraged me to start reading more (and watching less anime, lol)
Cons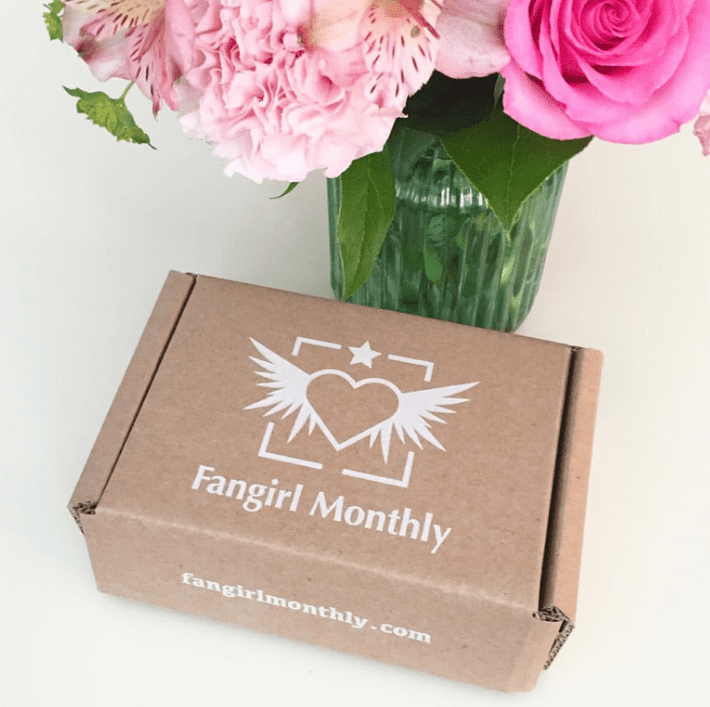 This was the first anime subscription box I tried. It's $20 a month and comes with 3 to 5 pieces of cute accessories! It would be the best of both worlds if you were to combine a jewelry subscription box and an anime subscription box. Each box comes with a themed bag for you to hold all of your jewelry in. You'll get a themed postcard, as well as a mix of necklaces, earrings, socks, pocket mirrors, or keychains, in each month's subscription.
I love that the themes for each box change, and you'll get a variety of animes each month. There have been twice with this box where I needed to familiarize myself with what animes the accessories were for. I would suggest something other than this box to someone who's looking for a bunch of artwork or collectibles. But this is an excellent option for a young teen who wants to spice up their wardrobe by showing off their favorite anime-inspired jewelry!
Pros
Very affordable

Great variety of different useful accessories

Occasionally features handmade pieces
Cons
You have to pay for shipping separately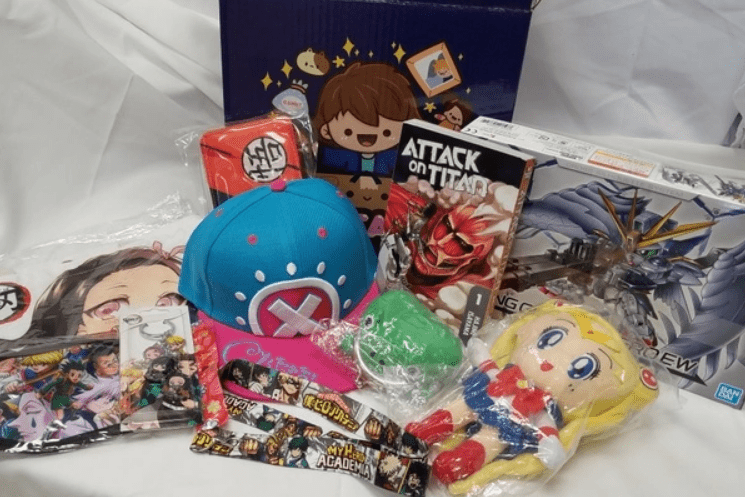 This subscription is the most expensive box on the list, but it's for a good reason. However, there's a big range in pricing. There are four subscription tiers you can choose from, which range from $55-357.
The number of items you receive in each box also varies. The cheapest box is their Basic plan, which comes with 4-6 items. Inside each box, no matter the tier you order, you'll receive a manga and a t-shirt. I am left wanting a larger size variety, but there are a lot of other cool items in these boxes that make up for not having a large variety.
Anitaku sends out really unique items I haven't seen in any other subscription box, like lamps! You'll find plushies, clothing, posters, and jewelry. I also love how Anitaku sends out a variety of animes, so you aren't getting one themed box a month dedicated to one anime.
Pros
Anitaku offers an option to skip a month; if you're able to afford it, you don't have to commit every month

Really cool items are inside these boxes; they aren't boxes you typically see inside a subscription box
Cons
Very expensive

International shipping (but free for people in the US), but it'll still take a while for the box to show up

The big names in animes are featured in this box, so you won't get introduced to small shows that you haven't seen before
Other Boxes I've Got My Eyes On
I haven't tried all of the anime subscription boxes the world has to offer, but I'm set on it! Here are a few boxes I've heard a lot of great things about and have my attention: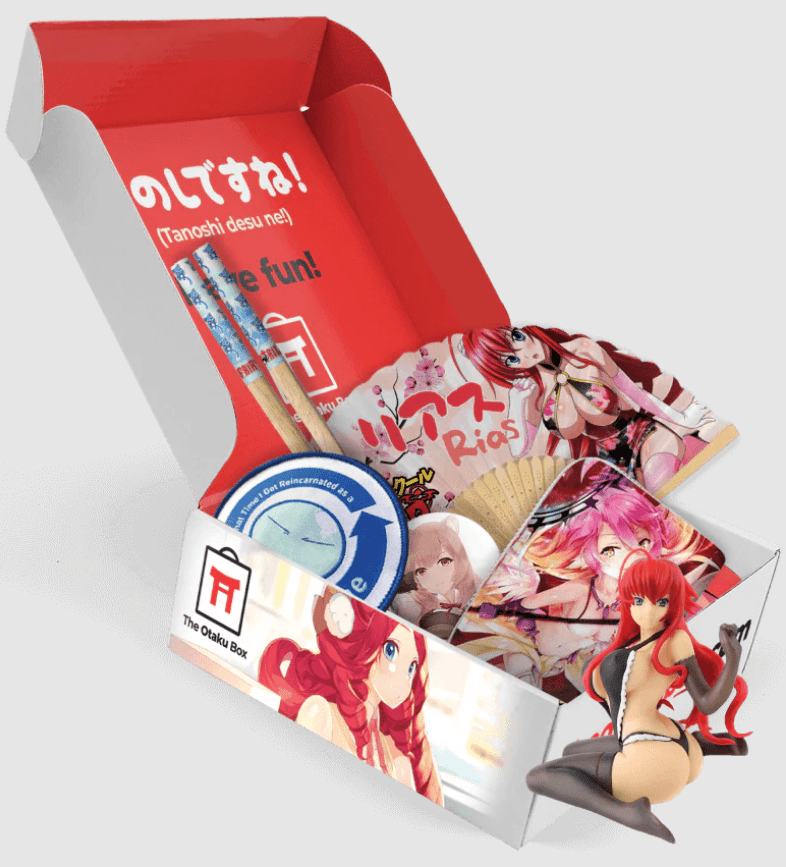 I think this box would be great for anyone who's addicted to anime and collectibles. I know there's a lot of value in the world of figurines. I still haven't jumped the gun on this one yet because I don't have a lot of space to store all of the figurines I'd receive in my boxes!
Inside every box, you'll receive four to six anime items for $30 a box. There are even upgrades you can add to your boxes, like more expensive figurines or t-shirts! I think the coolest aspect of this box is Otaku allows you to voice your favorite anime and artwork options. This means there's a bit of customizability inside each box you receive. For example, you can choose between two shirt designs, a bracelet vs. a hat, two different art prints, and two different mini collectibles.
Inside each box, you're guaranteed to receive a mini-figure and a wall poster. What I love the most about this box are the rewards provided to subscribers. The longer you stay subscribed, the more rewards you receive. At the highest level (which you'll receive after staying subscribed for a whole year), you'll receive a VIP item inside of every box until you decide to cancel your subscription. How cool is that?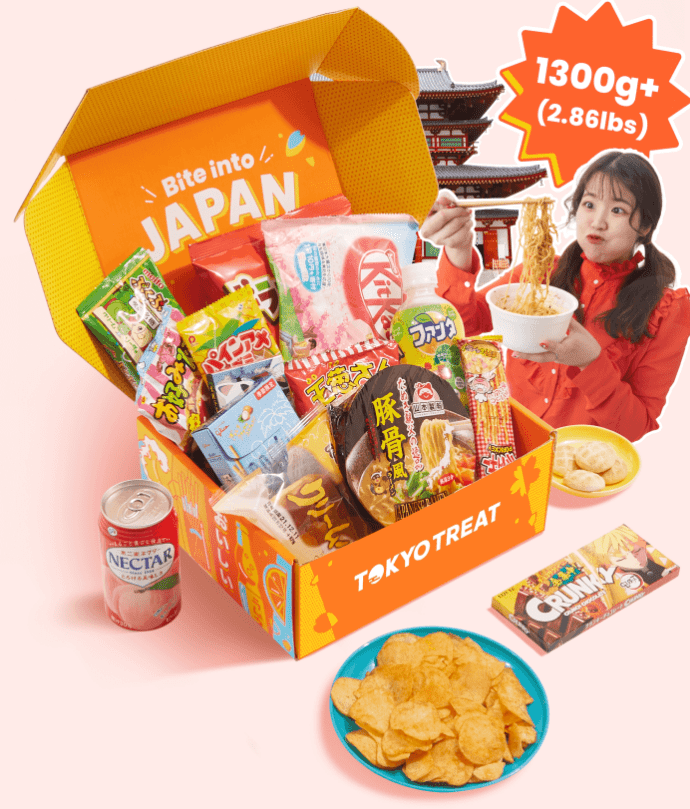 If you want the best of anime and snacks, you need to check out Tokyo Treat! This box is filled with Japanese snacks packaged (or shaped) like your favorite anime characters. Some of the anime features inside Tokyo Treat include Pokemon, Demon slayer, and Jujutsu Kaisen!
One box will run you $38 a month, but you get TONS of stuff inside! You'll receive 15-20 full-sized snacks inside one box. You're not just getting a bunch of candy; you'll get exclusive Japanese drinks, cakes, cookies, bread, chips, instant ramen, salty snacks, and candy! Some of the candy you'll get inside your Tokyo are exclusive KitKat flavors. I think there are a lot of awesome things about Tokyo Treat. It's a great way to combine a love for anime without the clutter other anime boxes may bring in!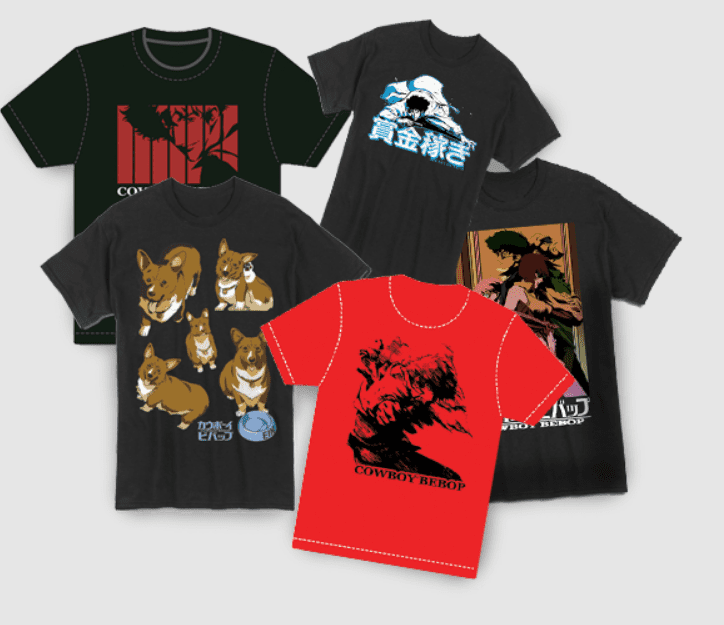 This one's pretty simple but still a great gift idea for any anime lover you're looking for! For $26 a month, you'll get an officially licensed anime t-shirt delivered to your door. I do wish the sizing was a bit more inclusive. Anime Tee Shirt Club features a lot of smaller animes, but they still send out animes from bigger series!
FAQs
Question: Are anime loot boxes worth it?
Answer: Yes, they are if you're into collecting things. I'm buying a whole year's subscription to a few anime boxes for my husband for Christmas. The items he's getting inside of his boxes will allow him to decorate his game room and show off his favorite animes to his friends. They make my husband and I happy, so they're totally worth it. 
Question: What does an anime subscription box usually have? 
Answer: This really depends on the company you're working with! However, there are a few items that are regularly seen in anime subscription boxes. From the boxes I've tried, I've always received some collectible and some sort of fashion accessory. Even if the box isn't huge, I see a lot of brands sending out small plastic statues for a collectible, a keychain or necklace or some sort, and sometimes a poster. 
Question: How much should I spend on an anime subscription box?
Answer: I would recommend you spend at most $30-40 on a box. This way, you won't be shelling out too much money if you get a box you aren't completely happy with. There are only a few high-quality and trustworthy anime subscription boxes out there, so be careful and make sure you trust the brand you're buying from before you try out a new company! 
Finding Your Favorite Forever Box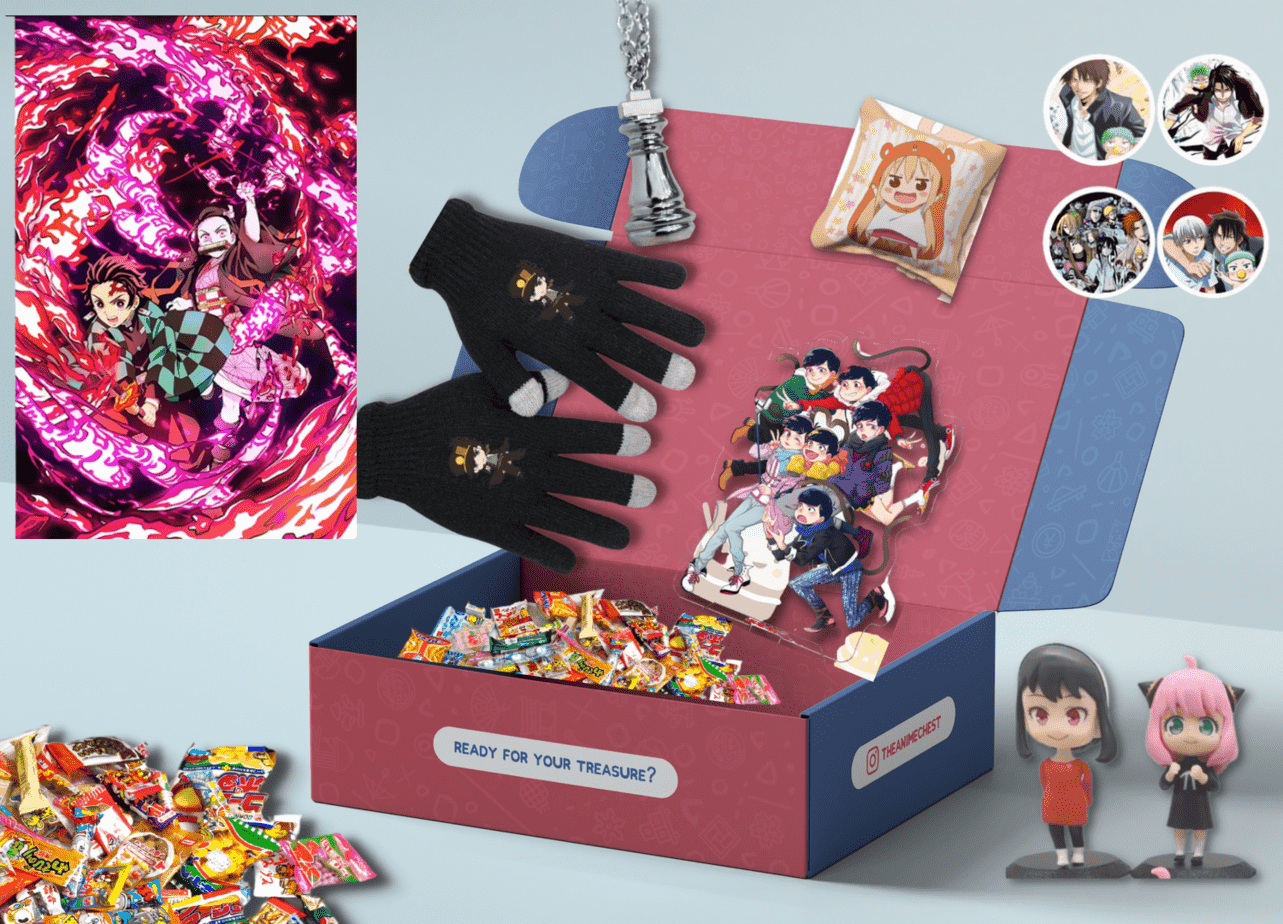 If you're unsure, I would highly recommend you check out The Anime Chest. It's perfect for my husband, who is looking to decorate his own space while introducing both him and me to new animes we enjoy. I think this subscription box is a great middle-of-the-road option in terms of budget, but it still delivers so much quality. You get a lot of wonderful variety and really cool items inside of this box.
There hasn't been a time where I've been disappointed with any of the items I've received in The Anime Chest. Plus, I love sharing snacks with my husband. It's like we get a taste of Japan on our doorstep while we also get to enjoy slivers of the culture through anime. I recommended this box to all of my girlfriends looking for a unique present idea for their significant others. What's your favorite anime subscription box?