Latest posts by Alizabeth Swain
(see all)
Are you a plus-size woman that's tired of spending hours upon hours shopping in stores for a pair of jeans or top, only to find that the stores that you're shopping at don't offer plus-size options?
Girl, same.
Even though 70% of the female population in the United States are plus size, stores just don't seem to be willing to cater to larger bodies.
As a plus-size fashion influencer, I've gotten very tired of wasting my time shopping around in person for stores that refuse to offer sizing that'll fit my larger body.
Another frustrating problem that I often run into when shopping in person for plus size clothing is it the inconsistent sizing. I could go to one store that offers "plus-size" clothing, but their "plus-size" clothing only actually fits a size 8.
For me, I now reside in spending all my time shopping around online for plus size clothing. There are many brands that I often go shopping around for plus size clothing. But what about the help of a styling expert but I'm missing out on by not shopping in-store?
That's why I've decided to venture out and try as many plus-size clothing subscription box companies as I possibly can. I'm always on the hunt for the newest and the best fashion subscription boxes out there.
If you're looking to learn about what the best plus size clothing subscription boxes there are on the market, I've gone ahead and created this complete guide to help you get a better understanding.
In this article, I'm going to go over my top recommendations for plus size clothing subscription boxes. As another piece of information, I'm also going to give you all of my measurements. This will help you better understand if these clothing subscription boxes are best for your body type.
My measurements:
I'm five foot, eight inches

I'm a size 18 in jeans

I'm a size 2x in top

I have a 40 DDD bust
Now, let's get into it!
TL;DR: These are my top recommended plus size clothing subscriptions worth trying…
Stitch Fix is a styling subscription company that caters to men, children, straight size women, and plus size women. When you first sign up for Stitch Fix, you'll be brought to a personal style profile. in this personal style profile, you'll be required to fill out all of the information that Stitch fix asks you before you are able to receive your first box.
Some of the Stitch fix information will ask you when you're filling out your stall profile will include your sizing information. You'll also have to give a stitch fix an idea of:
What your sizing information is

What type of clothing you want to avoid receiving

What type of top you would like to receive

What type of bottoms you would like to receive

What parts of your body you would like to accentuate

What parts of your body you would like to keep hidden

How much you are looking to spend on each PC receive

If there are any patterns or colors you want to avoid wearing

How often that you would like to receive a box from Stitch fix
Stitch fix offers free shipping to your address. Are you to return items that you don't want to keep, you'll have a bag that comes with a prepaid shipping label on it. You can return everything you don't want to keep in the bag with the prepaid label.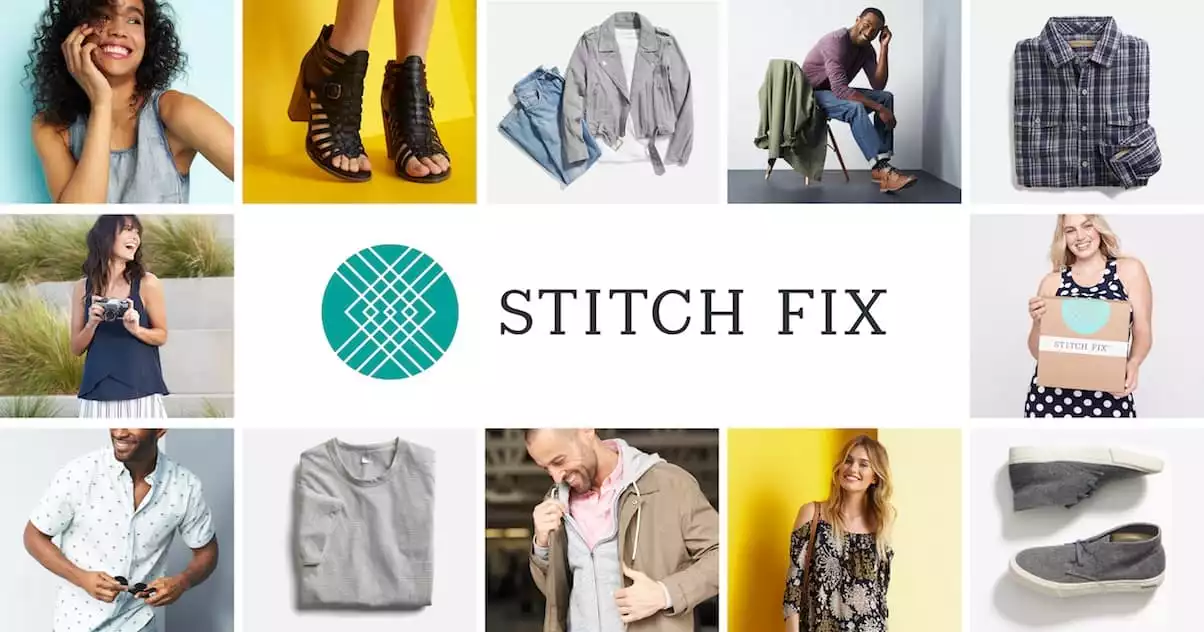 I Prefer StitchFix Personally
It's pretty simple. StitchFix has an AMAZING styling system that quite literally leads the market. Couple that with an amazing selection of brands and StitchFix truly makes it easy to look good without really trying! Keep Everything in Your Fix & Get 25% Off!
Get Started
We earn a commission if you click this link and make a purchase at no additional cost to you.
The pricing for Stitch fix will run you $20. the $20 at Stitch fix charges you for a box will go towards your styling fee. This means that if you decide you want to keep an item inside your box, the $20 that you spent on your box will be credited and get taken off of the total amount due for the item you want to keep.
For example, if Stitch fix were to send you a shirt that cost $40 that you wanted to keep, the $20 styling fee will be credited towards the $40 shirt. This means that you only have to pay $20 to keep the shirt.
However, the biggest downside with Stitch fixed is that you are unable to roll credits over to next month. So, if you decide that there is a month where you don't want to purchase anything, you can't take the $20 that you spent on the styling fee and roll over to use for the next month. It's basically a use-it-or-lose-it type of situation.
On the bright side, if you decide to purchase everything inside your box, you'll receive a discount on the total cost of the box. Stitch fix offers a 25% discount on the box's total amount if you decide to keep everything.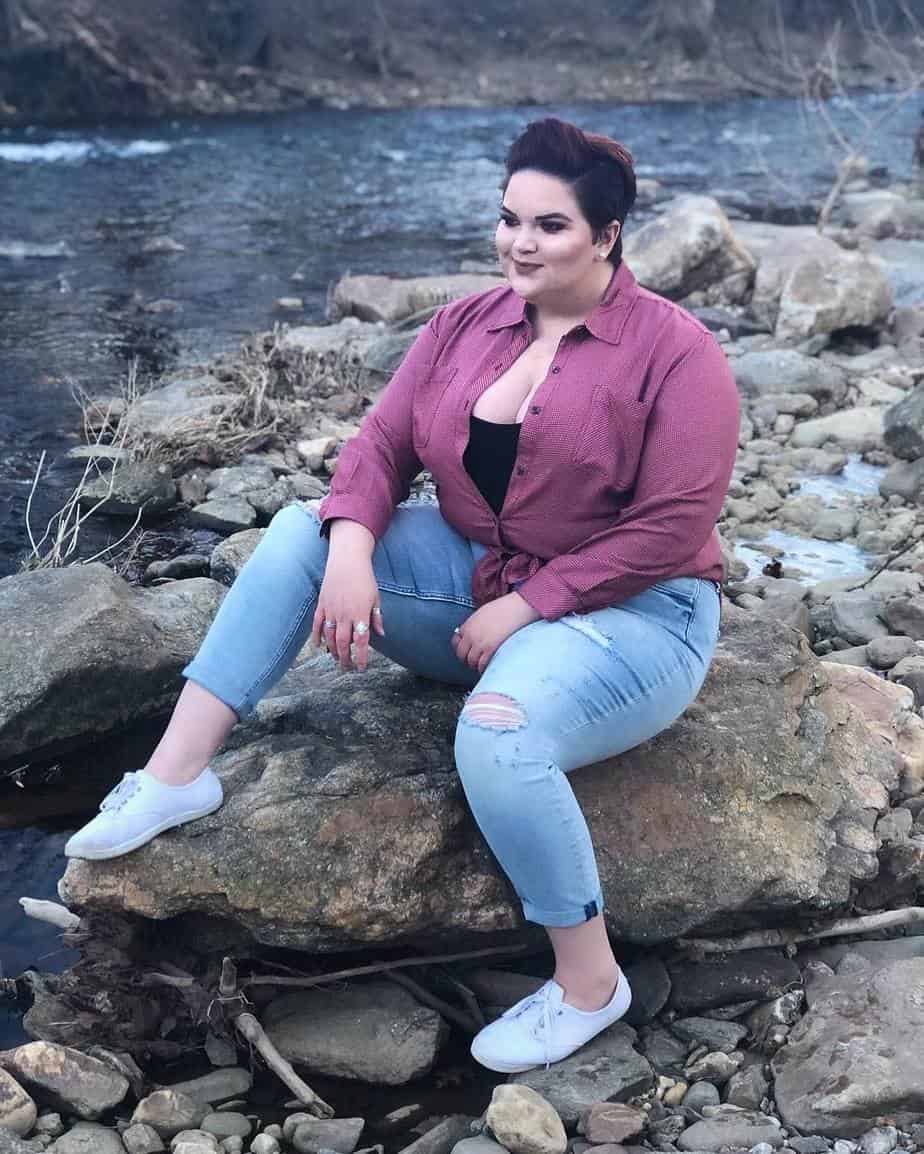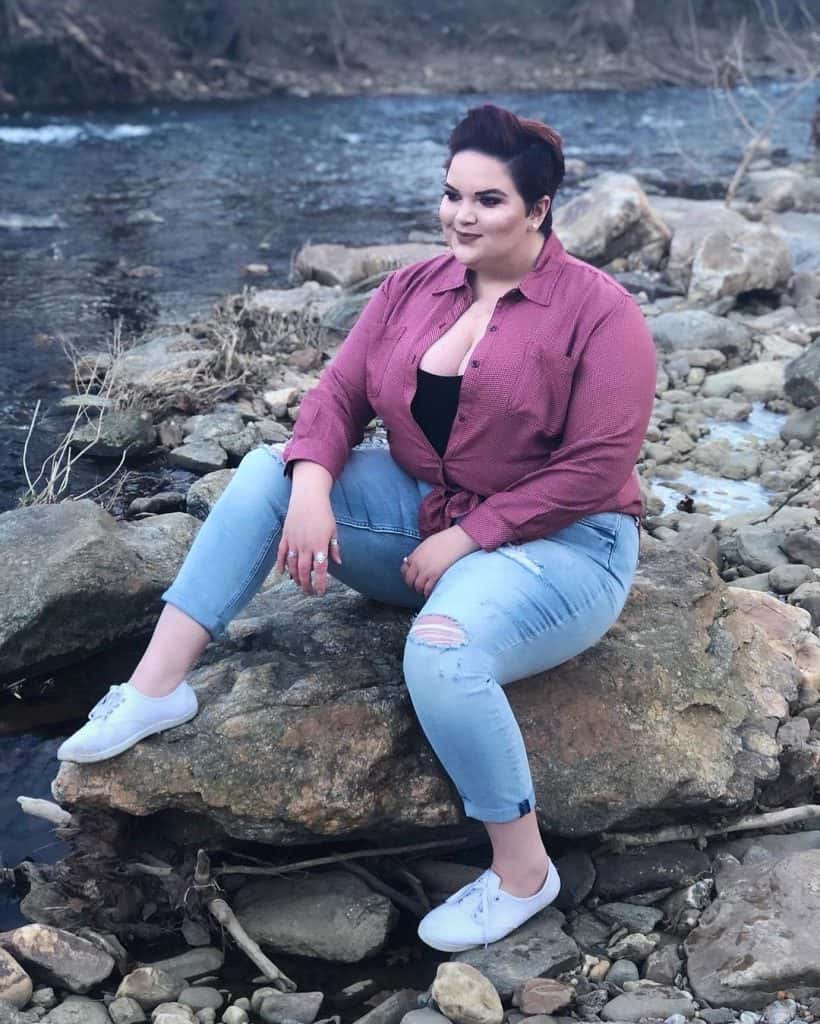 I actually ended up signing up for Stitch fix for one whole year. This means that I received twelve curated boxes from Stitch fix—the average value of the boxes that I received for around $250.
Throughout this entire piece, I want you to keep in mind that I've tried a lot of plus size styling subscription companies. There were some companies that I had major problems with. Whether it be that company's I signed up for didn't offer true to size clothing or they ended up stealing my money.
I absolutely fell in love with Stitch fix. The pieces that Stitch fix offered inside of my boxes were a lot of comfortable and casual pieces. Being a plus-size fashion influencer, I'm always running into brands that offer to clothe that was styled four straight sides body, and just use the extra fabric to make a piece of clothing "plus-sized".
A lot of the pieces that I received inside of my Stitch fix boxes were beautiful, made me feel confident, and we're very comfortable. I didn't really receive items of clothing that were too small or uncomfortably revealing.
Also, I shared with my Stitch fix influencer that I wasn't looking for office wear. I was specifically looking for pieces of clothing that I could wear while out running errands. The several Stitch fix stylists that I had absolutely killed with this.
I received personalized notes from my stylist's throughout the entire time that I received my Stitch Fix. My stylist would leave notes the talked about some of their favorite posts that I put up on my Instagram.
The only thing that I would recommend using Stitch Fix is to hook your Instagram profile up to your styling profile. I truly feel that after I connected my IG profile to my Stitch Fix, I was receiving a lot better selections. I even got a few pieces in my Stitch Fox boxes that were from my favorite designers.
I really loved Stitch Fix because it was how easy it was to communicate with my stylists. A few months during my Stitch fix subscription, I had important upcoming events that I needed special clothes for. I was able to communicate this with my Stitch fix stylists. my Stitch fix stylists included special pieces in my box for me to wear to the events.
Dia and Co is another type of monthly subscription box company that offers plus size clothing. Everything that you received in your Dia and Co box is specially picked out for you by a Dia stylist.
When you first sign up for Dia & Co, you'll have to fill out a personal styling survey. In this personal styling survey, you'll get asked about your height, what size clothing you wear call on your weight, what price range you looking to spend on clothing, and what types of likes and dislikes you have for your personal sense of style.
In each month box that you received, your Dia & Co stylist will Select five different items to send out to you. These items could be only clothing. Or you could receive a combination of clothing and accessories.
Similarly to stitch fix, Dia & Co charges a $20 per month styling fee. However, you can use this $20 styling fee to apply to any purchase that you want to make. If you end up deciding that you want to keep every single item in your box, Dia & Co will supply you with a 20% off discount on your entire order.
The items in your Dia and Co box will be selected based upon your price preferences and your personal style guide. The items that you received in each month box will be hand-selected just for you. This means that the items that I received in my boxes will likely look very different from the types of items you're going to get in your boxes.
Also, your Dia & Co subscription box will ship free to you. If there are any items that you want to return, there is a bag and a pre-paid label inside of your Dia and Co box. You'll have to put any items that you don't want to keep inside of this bag with the pre-paid label and ship it back.
I really love Dia and Co because if you find a piece that you really love, but you're able to find it cheaper somewhere else, Dia and Co will send you the item you want at the lower price. Plus, if you receive an item in your Dia and Co box that doesn't fit perfectly, Dia and Co also offer size exchanges. They offered the service at no additional charge.
Now, I did have my problems with Dia & Co. I felt like many of the pieces sent to me, and my Dia and Co box were overpriced. I also felt like a lot of the pieces That I received in my Dia & Co box were great for office wear. However, I'm not somebody that's looking to invest in pieces that are appropriate for the office.
I would highly recommend Dia & Co if you are looking for business casual or high-end looking clothing.
Unique Vintage is one of my all-time favorite brands. Not only have I had the amazing opportunity to work with Unique Vintage on several opportunities, but I've also invested my own money into the brand.
They offer vintage style clothing for straight-size and plus-size bodies. Unique vintage sizing goes all the way up to a 5 XL or a size 26. The Unique Vintage Dress of the Month Club will run you $50 each month.
You'll have the ability to choose your preferred size dress, and a dress will be handpicked for you each month. If you don't like the dress that was selected for you, you can send it back to Unique Vintage for a full refund.
The biggest downside to the Unique Vintage Dress of the month club is that you also have to pay $7 for shipping. However, you can opt-out of this by choosing an in-store pickup if you live close enough to Southern California.
Unique Vintage will allow you to create an account for their dress of the month club, which will give you the ability to skip a month, update your payment information, and do other important account-related activities.
I really enjoy this subscription box because the style of dresses I receive is so different from any other subscription box of cater to plus-size bodies on the market. The style of dresses is so fun, and I enjoy dressing in pin-up every once in a while.
Plus, the dresses that I get inside of this obstruction are fancy enough for me to wear to any special events that I wasn't anticipating. I always have a special dress that I haven't worn hanging in my closet thanks to the subscription.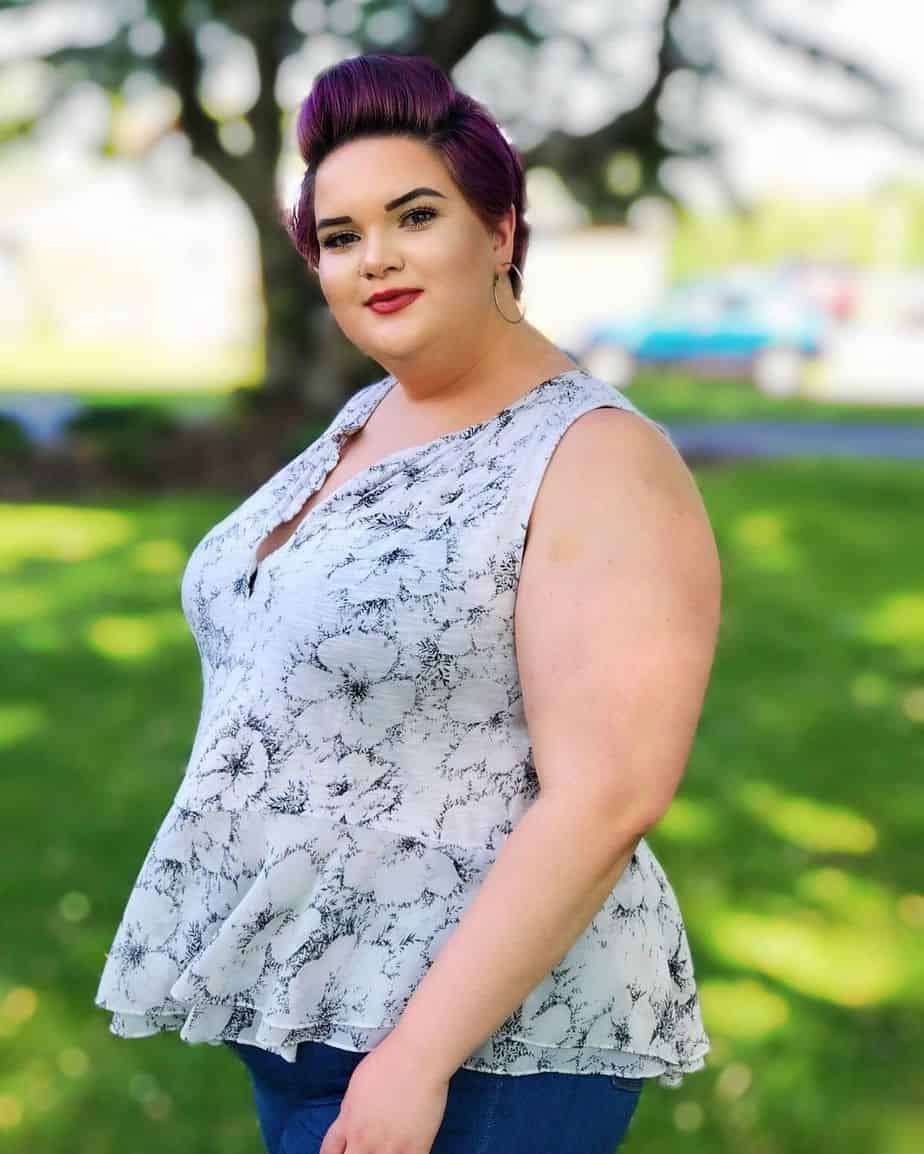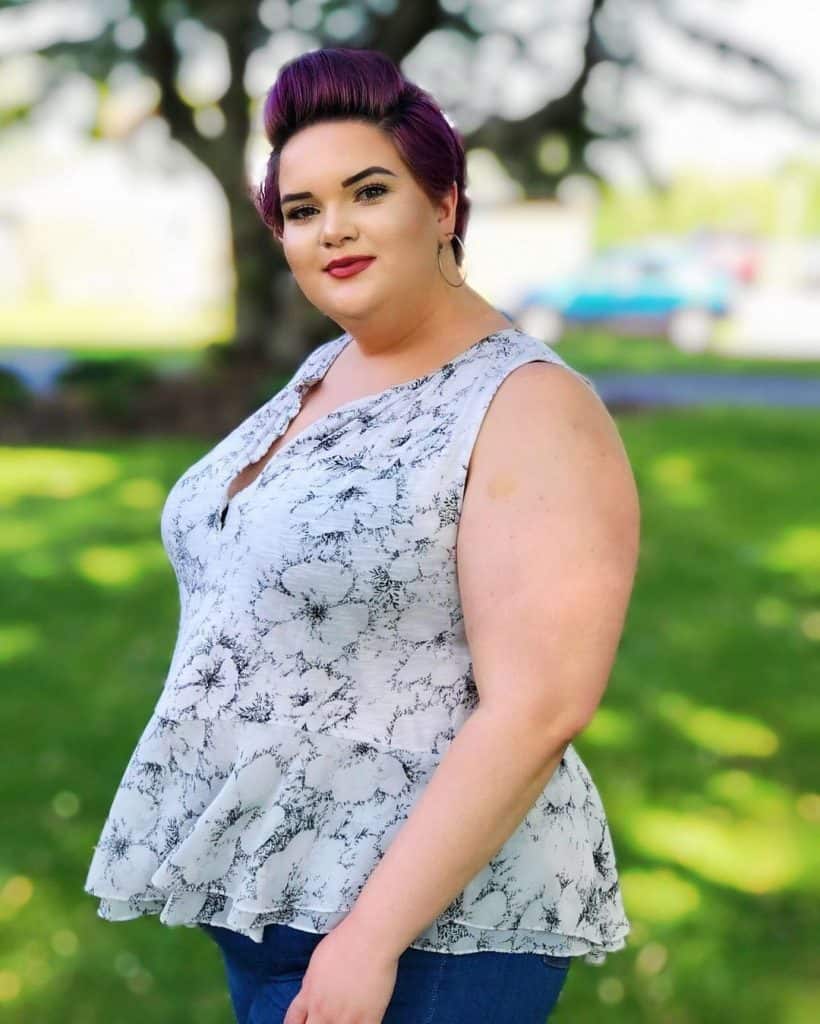 Another subscription box that I've become very familiar with is Gwynnie Bee. I would highly recommend this plus size clothing subscription box because of how unique the entire experience was. When I signed up for my first Gwynnie Bee box, the styling profile I filled out was unlike anything I had seen before.
Gwynnie Bee works differently than other types of plus size subscription box companies. This is because you rent clothes from Gwyniee bee, and you're allowed to wear them. After you're finished wearing the clothes, you can return the clothes back to Gwynnie Bee!
When you create an account with Gwynnie Bee, you'll actually be creating an account that'll give you access to cry out thousands of different clothing items. The clothing items offered on the Gwynnie Bee website are from a large variety of brands.
Limited Time Deal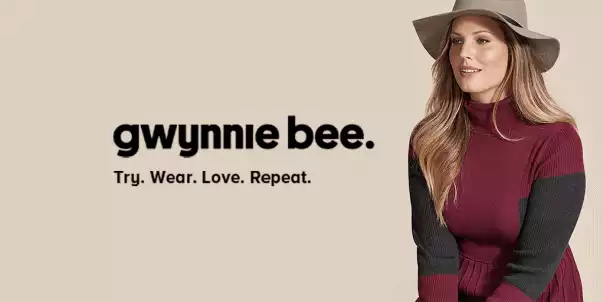 Save 50% Off Gwynnie Bee
We LOVE Gwynnie Bee and are THRILLED to be able to offer 50% off your first order. Try it out and see how it goes! It's easy to cancel.
Try Gwynnie Bee
We earn a commission if you click this link and make a purchase at no additional cost to you.
Using the Gwynnie Bee subscription service will require you to add items into a virtual closet. After you've made your selections, Gwynnie bee will send you a selected number of items from the virtual classes that you created. You're allowed to wear these items and keep them for as long as you want.
You'll receive more items from Gwynnie Bee when you send back your other items. You don't have to worry about dry cleaning or washing any of the items you've worn before sending Gwynnie Bee back. This is because Gwynnie bee will take care of this for you.
For you to return the clothing that you receive, you'll have a pre-paid bag that you can put the items and ship back to Gwynnie bee. All you have to worry about doing is dropping the bag back off at your local post office.
Gwynnie Bee starts at $49 a month for just one singular item. However, if you want to run 10 items at a time, the monthly fee will cost you $199. Keep in mind that the $49 a month that you're being charged will get you a few different outfits each month. It really just depends on how quickly you wear and return the items back to Gwynnie bee.
I really love the concept that Gwynnie Bee delivers. The biggest complaint that I had with my Gwynnie bee subscription is how long the shipping time took. I also felt that I had trouble getting clothes sent to me that actually fit me. Not all of the clothes that I received fit me properly.
I feel like 50% of the clothes that I received didn't fit me properly. So, if Gwyniee Bee offered a faster shipping time, I would feel 10% satisfied with my service. But, this is my personal experience. The same thing may not happen to you!
Nuuly is one of the newest subscription boxes to be released on the market. This is a collection box with the URBN, which is the same company that owns Free People, Anthropology, and Urban Outfitters. There are also many other high-end fast fashion brands that aren't recognized by most people that URBN owns.
At this time, it costs $88 per month to rent six items of clothing. The subscription company's cost covers the expenses of two-day shipping, professional cleaning, returns, and not being charged for any damage or late fees. Once the month ends, you'll receive a 10% to 30% discount on the items in your box.
When you're filling out your information for the box, you will have an option to browse through looks. These looks are based on the hottest trends of the season and what time of year it is.
The looks in this section are curated styles. This is great to use if you are somebody but has difficulty picking outfits out for yourself when you go shopping. You may even find some inspiration for looks you learn to love in the section.
With Nuuly, you'll have the opportunity to choose all of the items that you want in your box. Plus, I really loved subscribing to Nuuly because of of their inclusive sizing options and presentation. Their sizing ranges from a size 0P for petite, all the way up to 40W for their plus sizing.
I loved how the pieces that I got from Nuuly really helped to freshen up my wardrobe. I enjoyed being able to rent pieces from their company and wear them for a whole entire month! Whenever I got bored with pieces, I would send them back to switch out for something different.
Plus, they also offer a discount for pieces that you do decide to end up purchasing. The best thing for me about subscribing to this clothing subscription company is they are very aware of their environmental impact.
To lessen their environmental impact, Best plus size clothing subscription company only uses reusable packaging. Plus, they don't include any unnecessary plastic packaging in their box.
Nuuly also offers a marketplace to buy curated thrift clothing and sell your old clothing as well.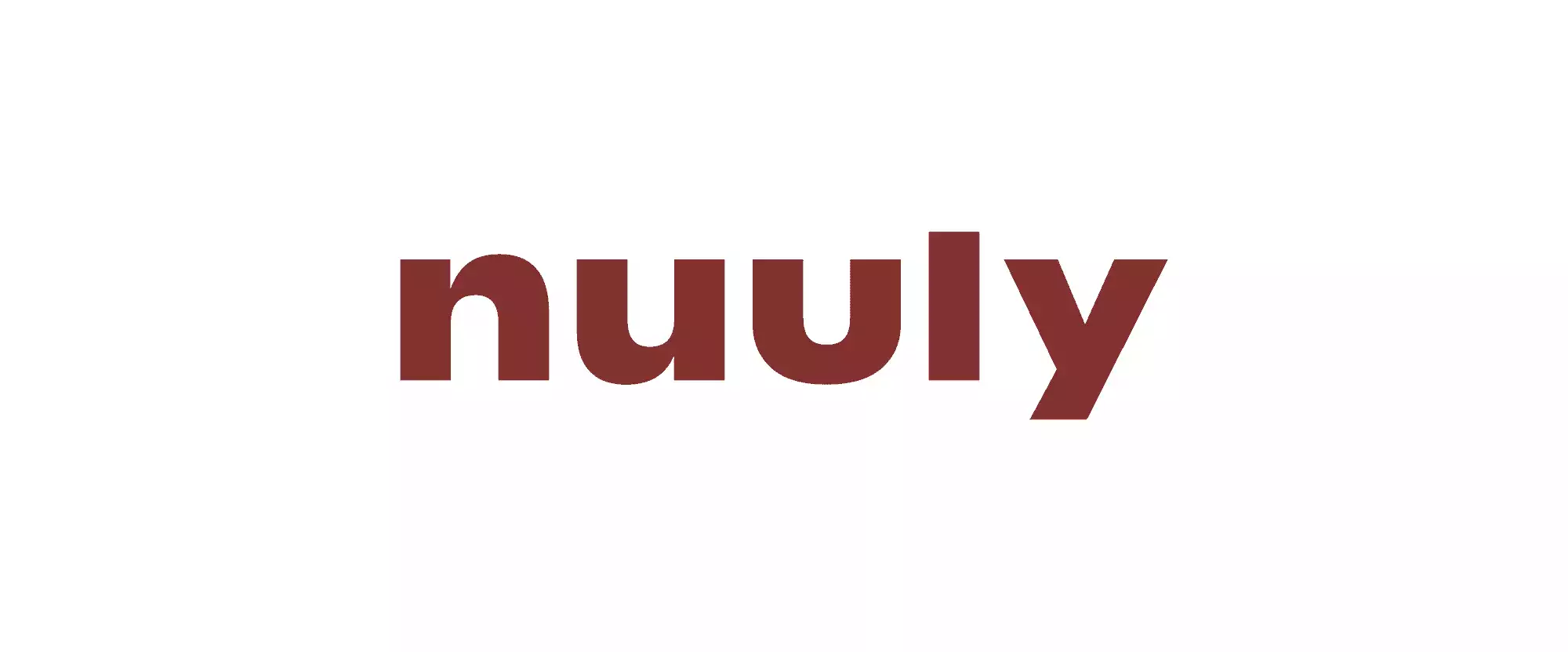 Rent the Runway is a plus-size clothing subscription that offers sizes is available from a 14 to a 24. This clothing rental service makes it easy for me to rent high-end designer clothing.
Rent the Runway is a specialized rental company that features designer accessories, clothing, and handbags. You'll have to choose different options from the plans offered by Rent the Runway.
The first plan is $89 a month, and you will receive four items at a time. The second plan is $159 a month, and you will also receive four items at a time. The difference between these two plans is with the $89 a month plan, you will only be able to switch out your items once a month. However, with the $159 plan, you can swap out your items and an unlimited amount of times each month.
The sizing that Rent the Runway offers ranges from a size 0 to a size 22. Plus, you can even find sizing for maternity options and children from Rent the Runway.
I love it using this subscription option when I know that I have a lot of essential events upcoming. I can wear designer clothing without having to spend thousands of dollars for pieces that I'm only going to wear once!
Trunk Club [UPDATE: Trunk Club is now closed]


Trunk Club is the personal styling service offered by Nordstrom. Trunk Club caters to both men's and women's fashion.
When you first sign up for this subscription box, you will be paired with a styling specialist. The stone specialist will ask you what type of clothing you like to wear, what size you are, what price point you're looking to spend on a piece of clothing, and what type of clothing you're specifically looking for in a clothing subscription box.
Each box from Trunk Club that you receive we'll have 6 to 12 pieces of clothing in it. You may receive a combination of shoes, tops, blouses, pants, dresses, and more. You can try all of these pieces on from the comfort of your own home. You can keep all of the items you like in your box and return anything you aren't in love with.
Plus, Trunk Club offers free shipping and free returns. You will only pay $25 for your styling specialist to style your trunk. However, the $25 that you spend on each trunk can be put towards any items that you decide to keep.
With Trunk Club, you can choose to get a box regularly or you can skip over a few months and get one every once in a while. The clothing inside of your Trunk Club subscription box will vary in price points. However, I found that most of the clothes that I received in my Trunk Club subscription box for around $40 apiece. There were a lot of name brands that I was very familiar with from shopping around in Nordstrom.
Trunk ClubCaters to women's sizes from XXS to a 4X. Also, plus-size men can look into this subscription box too. This is because Trunk Club offers men sizing up to a 3XL.
What I thought was the most interesting about Trunk Club is that they offer Trunk Clubhouses. This is styling services offered at their brick-and-mortar locations. You can pop into a Nordstrom store to have the pieces that you receive in Trunk Club custom-tailored to your body.
If you're looking to invest in high-end pieces that you'd find at Nordstrom, but don't have the time to shop around, you should definitely look into Trunk Club. I felt like all of the pieces that I received from the subscription company will really nice quality. Also, I didn't feel like these pieces' pricing was outrageously high or anything different that I would find at Nordstrom.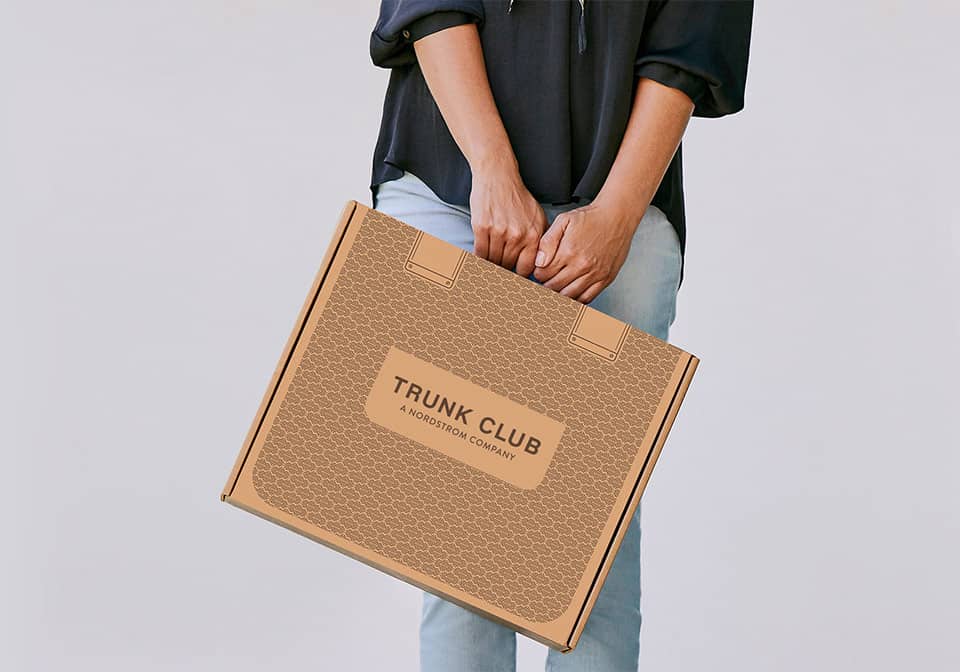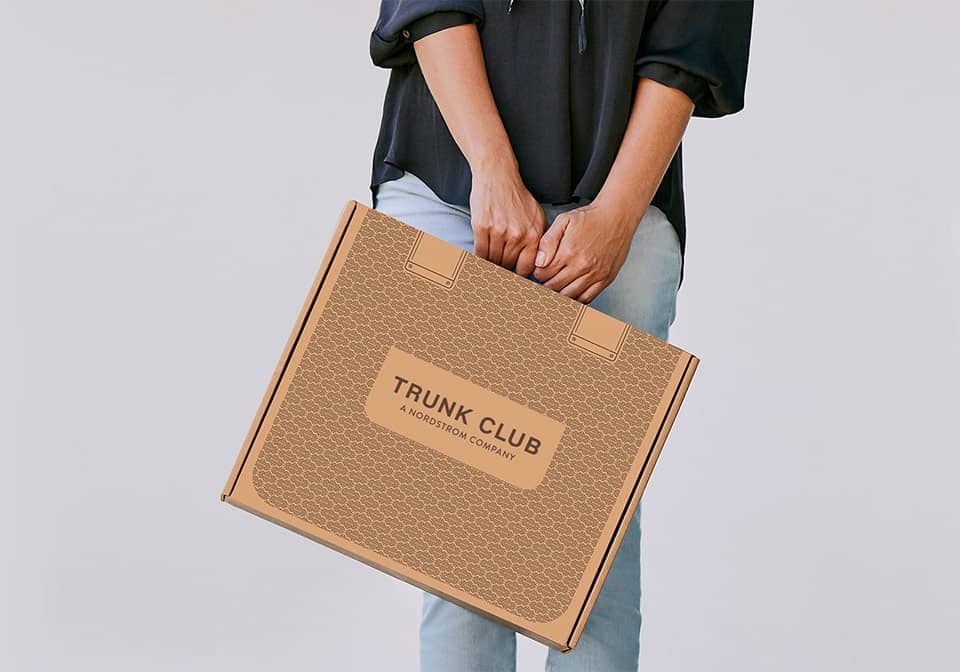 Also, with Trunk Club, you can even call to talk with your personal stylist. I've only ever had subscription companies offer an email option to talk to my fellows. However, Trunk Club offers calls, emails, and chat options to share information with your stylist.
I love how simple it was to communicate with my stylist. I also have the opportunity to send my stylist links that should off outfits that I loved.
Plus, Trunk Club also allowed me to preview what my stylist had chosen for me before my box was ever shipped out. This means that I was able to edit the box and remove items that I didn't necessarily like. I also was able to let my stylist know to swap out a specific item for something else.
I also have the opportunity to decline the entire box if there was ever a time where I wasn't 100% in love with every piece. I wasn't even charged a styling fee for the boxes that I did end up declining.
Trunk Club offered me five calendar days to try the pieces that were sent in my box. After five days, I had to send anything back that I didn't want to keep. I also received an email on the day that I did receive the Trunk Club at my address. The email also had information about setting up a pickup with UPS once I was done with my subscription. Also, you can drop off your unwanted items at a Nordstrom or a Clubhouse location.
You'll need to use the same cardboard box that you receive all of your items in to ship them back. There are also handy tape strips back home on the cardboard box that allow you to reseal the package.
Also, if there are any pieces that you do like in your trunk but don't fit, you can exchange it out for a different size. All you have to do is to leave a note when you go through the checkout process.
Lastly, I also love the perks that came with my Trunk Club subscription. When I use my Nordstrom debit card to pay for the subscription, I had the Trunk Club styling fee waived. They also offered price-matching when I use my Nordstrom debit card.
Plus size clothing subscription FAQs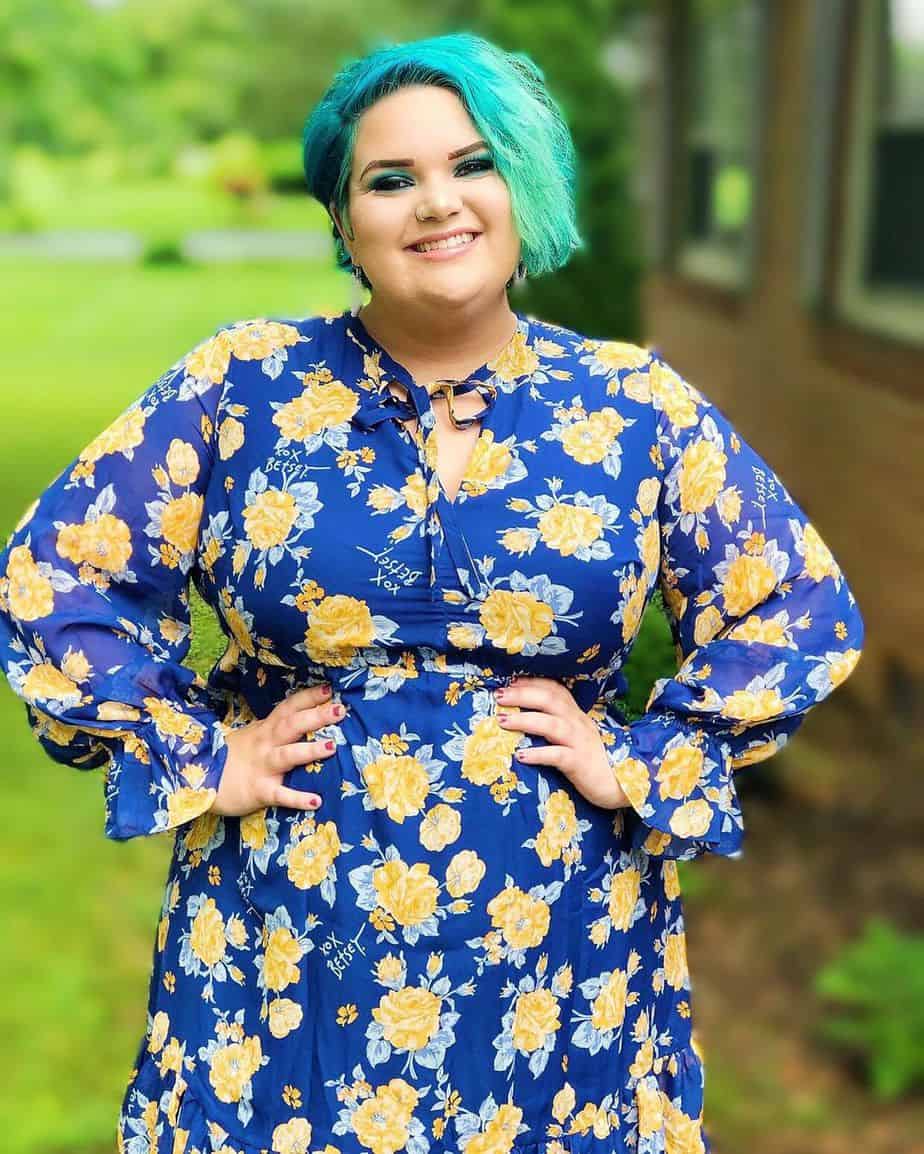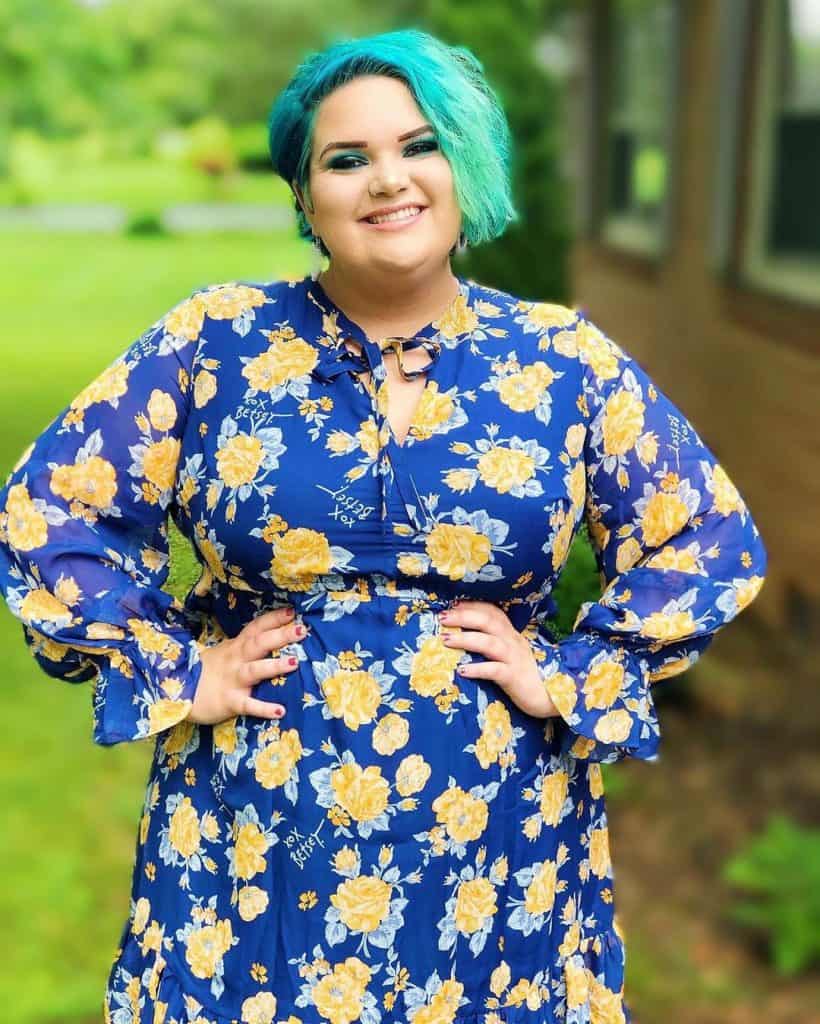 Are you unsure if you should sign up for a plus size clothing subscription box? We're here to answer your FAQs to help you make the best decision for yourself!
What is the best clothing subscription box?
The best clothing subscription box will greatly depend upon what your personal size and style preferences are. There are many different plus size subscription boxes to choose from. You'll just have to choose one based on what you are welcome to get out of a plus size subscription box.
 There are several companies that focus on sustainable clothing, personalized customer service, designer clothes, and an affordable budget. What type of option it's the most important to your closet is the option that you should choose to go with.
Are plus size clothing subscription boxes worth it?
A plus size clothing subscription boxes worth it if you are looking at a to Adventure out with your style. There are many clothing subscription box companies that will introduce you to do Styles, colors, patterns, and brands that you may not have otherwise been introduced to. Plus, plus size clothing subscription boxes are awesome to use to try out certain types of clothing without actually having to invest money into items that you may not wear.
Do you have to keep the clothes you get in a plus size subscription box?
No, you don't have to keep the clothes that you get in any plus size subscription box. Depending on the company that you sign up with, you will have a trial period to try on the pieces that you receive in your subscription box.
Discovering the best plus size clothing subscription companies for yourself
There are so many different plus size subscription companies out there on the market. I've tried countless different subscription options, but that doesn't mean that
I've tried them all.
My personal experience with these above-listed plus size clothing subscription companies may be very different than your personal experiences. You may also have other plus size clothing subscription company options that you prefer over the ones that have been listed in this guide.
I hope that after reading this, you now have a better understanding of the top plus size clothing subscription options on the market.
What is your favorite clothing subscription company? We'd love to hear your thoughts in the comments section down below!