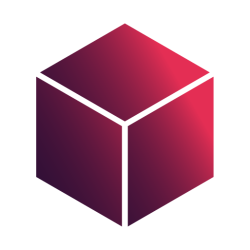 Latest posts by Subscriboxer Team
(see all)
As someone who never gives a second thought about my grooming products, I was a little standoffish when I was first offered to review Birchbox's monthly box of high-end cosmetics for men.
I was the type of guy who bought the 2-dollar face wash and cheapest shampoo on the shelves and never thought about how these cheap products were affecting my skin and hair as long as they were cheap and smelled good.
I think it's safe to say a good portion of men are this way and that's why Birchbox man will change your style and grooming habits for life.
Birchbox was created in 2010 during the subscription box boom by a pair of Harvard graduates, Katia Beauchamp, and Hayley Barna. The two originally wanted to create a platform that alleviated the stress woman face when shopping for beauty products, and in 2012 they created Birchbox Man for men facing the same problems.
Rather than buying full-sized luxury grooming products only to find out it's just not for you, Birchbox allows you to try many sample sizes of various products ranging from shampoos and conditioners to skincare products and fashion accessories.
This allows the customer to try out assorted products and eventually buy the full-sized version of the grooming and beauty commodity's they fell in love with. In fact, Birchbox claims nearly 50% of their customers end up buying the full-sized products which help the company's providing the samples and obviouslyBirchbox as well.
By 2014 the Harvard duo turned their passion project into a 485-million-dollar company with over 1 million subscribers and turned the beauty product world upside down. Not only do you not have to buy the full-sized versions to test for yourself, but with Birchbox you don't even have to leave your house to have access to some of the world's best beauty and grooming related products.
Gone are the days of browsing at Ulta or other beauty shops for overpriced and oversized products. Now you can test some of the highest rated products on the market without paying full price or wasting your valuable time. It might not seem like it now, but Birchbox is the future of beauty products, and it doesn't look like it will be slowing down anytime soon.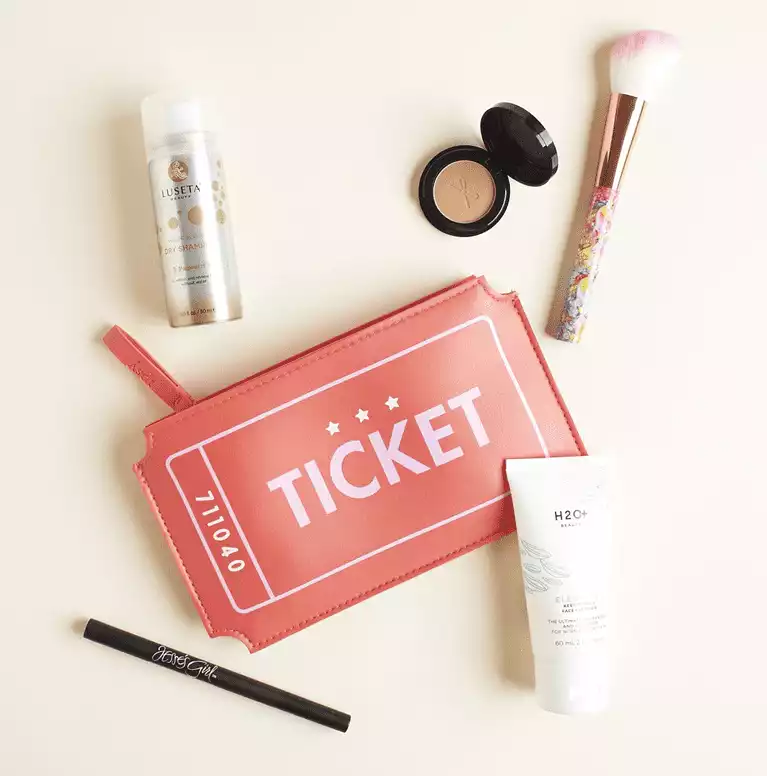 I Personally Prefer Birchbox
I prefer Birchbox due to their superior selection of hair and skincare products. They have the perfect blend of recognizable brand names and new, undiscovered, brands with awesome products.
Try Birchbox Here First
We earn a commission if you click this link and make a purchase at no additional cost to you.
Ordering, Shipping, Delivery, Pricing, and Cancellation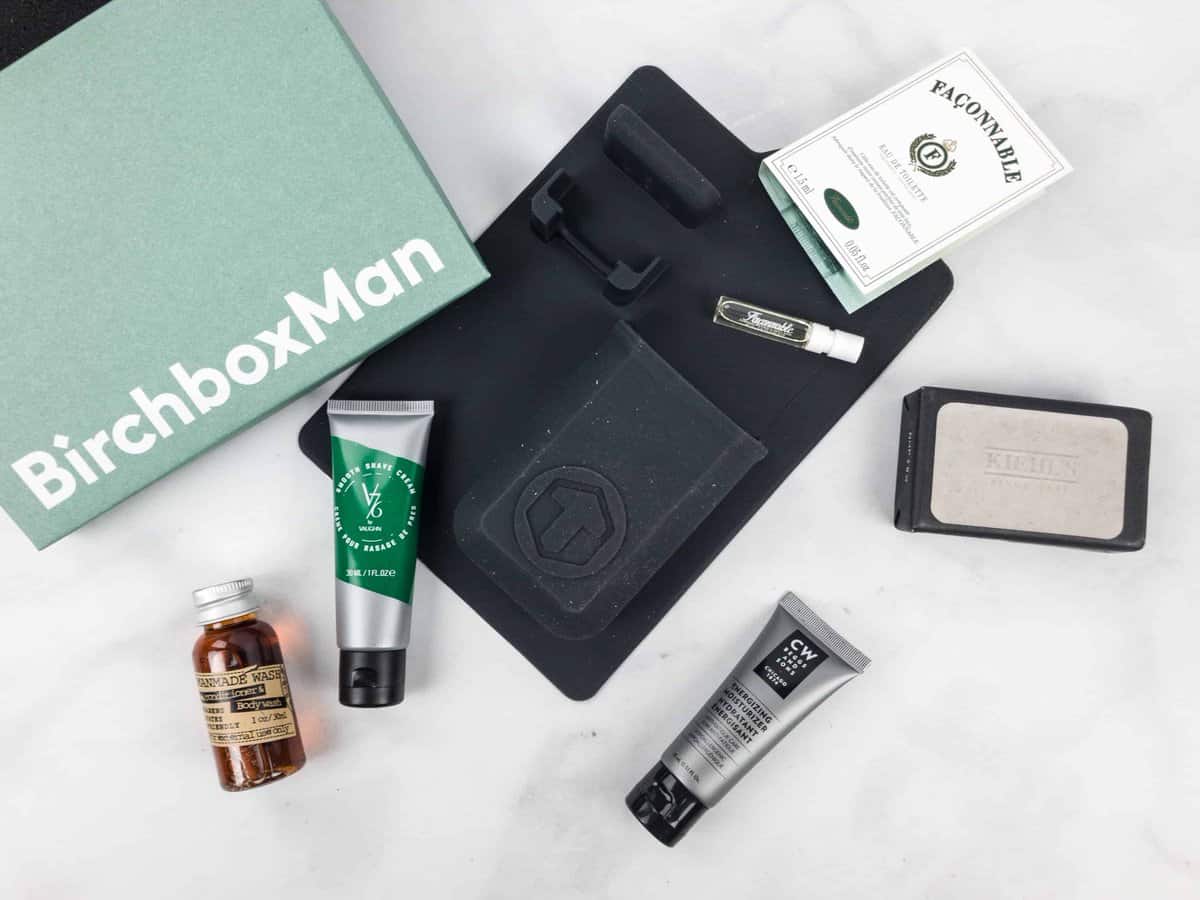 Ordering and canceling from Birchbox.com is one of the easiest in the subscription box market with no extra fees or cancellation problems. Often subscription box services give you the run around when trying to cancel your service. Some require you to call in or email to cancel and sometimes take weeks to get back to you and cancel your service.
During this time, you might even be charged for your next box if you didn't cancel early enough. Birchbox, on the other hand, is the gold standard of subscription boxes and makes it extremely easy to cancel or restart your subscription. Just one click on their main website will cancel or restart your subscription with no runaround or annoying emails asking you to come back. Cancellation is also free unlike some subscription services, and you can cancel at anytime. Even after just one box.
Birchbox man has many different subscription options ranging from their standard $20 a month box with randomized products to their limited-edition boxes that range from $38 to $60 and consist of a larger portion of samples and sometimes even the full-sized product. Each of these limited-edition boxes also has fun themes ranging from "Summer ready" to "Hit the Gym" and "Off the Clock."
Each themed box consists of products relating to the theme. For example, the "Hit the Gym" box comes with a sweat-wicking hat and socks along with waterproof earbuds and luxury deodorant. The best thing about the limited-edition boxes is they come with products that have nothing to do with beauty like the socks and earbuds.
If the limited-edition boxes are too pricey, Birchbox also has their standard $20 a month box (only $10 for your first box) and a new box called the "test Drive Kit" for only $12. The test drive boxes are a one-time purchase that consists of the same samples you would receive in the standard box albeit a few fewer samples than the standard box. This is perfect for those that don't want to commit to the monthly subsection and just want to test a few products before deciding on a subscription. These also make fantastic gifts!
This brings me too arguably Birchbox's best feature which is the ability to buy one box just one time without the subscription and the ability to buy single full-sized versions of their products without having to go directly to the retailer. This is great for people that loved one or two of their sample products and want the full version or those that want to try just one product or try their no beauty products like their exclusive socks, hats, gym bags, and headphones.
Shipping and delivery were equally hassle free, and I received my box just two days after the shipment notification. You also can track your box receive text/email confirmations when it's delivered. If you choose the monthly subscription shipping will always be free, but if you opt to buy full-sized products or a limited-edition box, there will be shipping costs for orders under $50.
Birchbox offers a $5 flat delivery charge with the option to pay $7 for ground shipping, $15 for two-day shipping, and $22 for next day delivery. But if you spend $50 or more shipping will always be free no matter the product or box!
What I Got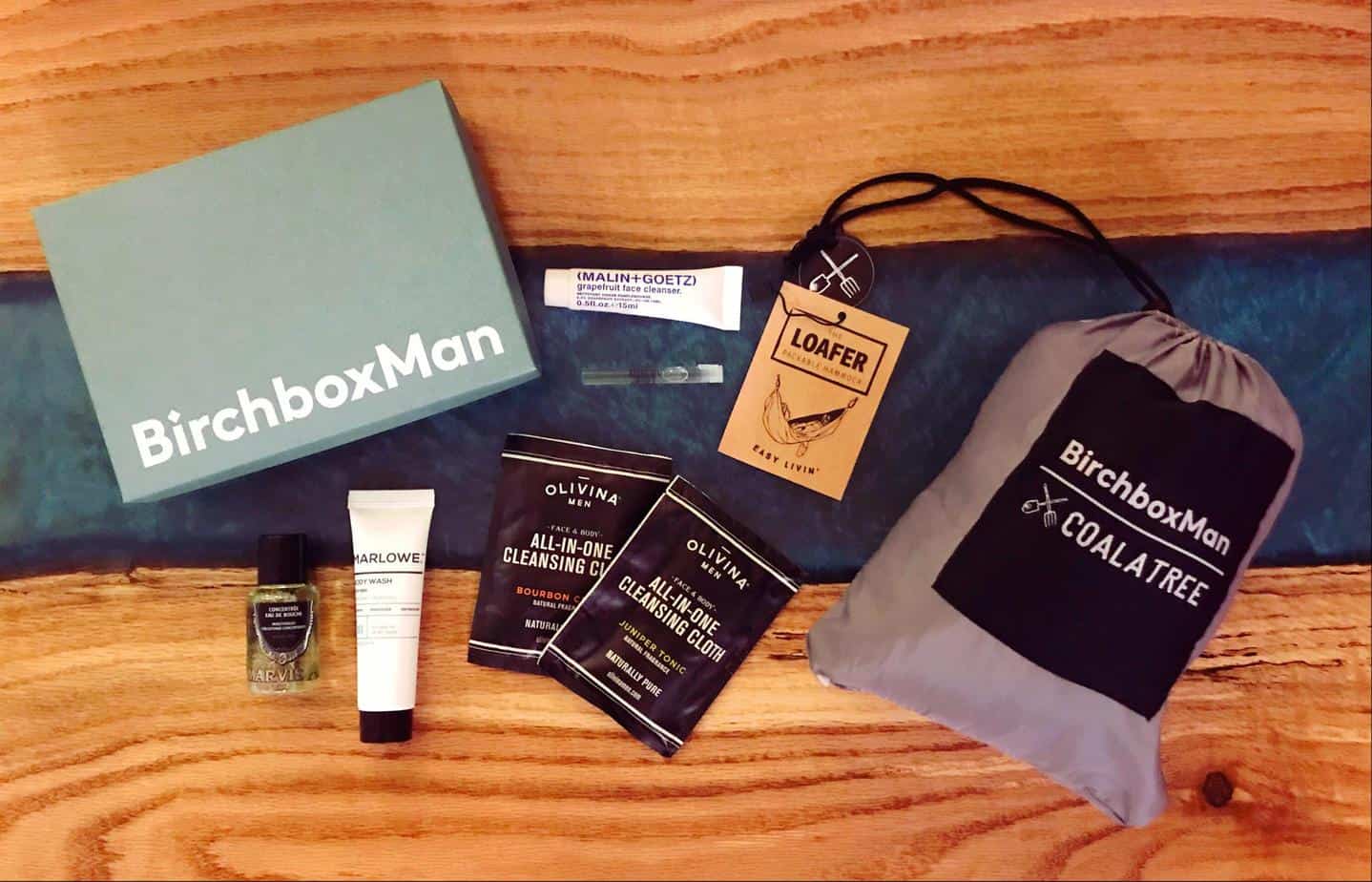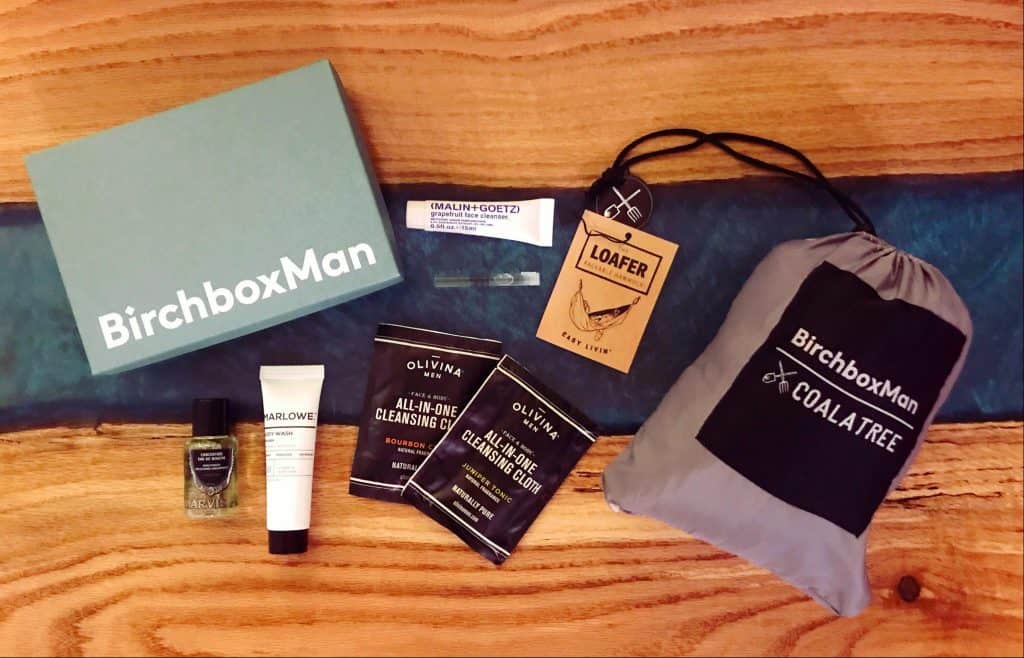 I chose to go with the standard $20 a month box that came with five samples and a mini Bocce ball set as a free gift for first-time subscribers. First-time subscribers also get half off their first box! The samples I received were:
Malin+Goetz Grapefruit faces cleanser-This triple-threat cleanser from (MALIN + GOETZ) dissolves dirt and oil, clears acne, and balances skin's ph.
Davines Naturealtech Energizing Shampoo for Fragile or Thinning Hair-In this unique shampoo, it stimulates cell growth and boosts scalp circulation, helping your hair get a steady supply of essential nutrients.
Jack Black Turbo Wash Energizing Hair and Body Wash– Supercharge your routine with this all-purpose wash, designed for active guys. A powerful crop of botanicals strips away surface bacteria, soothes taxed muscles, and opens airways. This cruelty-free cleanser even doubles as a gentle shampoo—so hit the showers and emerge invigorated in body and mind.
Olivina Men All-In-One Face and Body Cleansing Cloths– Being a hot, sweaty mess stinks. And having nothing to take care of that situation is even worse—but it doesn't have to be with these all-in-one cleansing cloths from a trusted source. Simply unwrap and swipe across your face and body to restore yourself back to you—with a touch of natural fragrance.
Marlowe No. 103 Men's Body Wash– Wash away dirt, sweat, and grime while also revitalizing your skin with this energizing body cleanser.
Coming from using cheap beauty products, it was a complete 180 for me to use these high-end products and I have to say I will never go back to using the cheap stuff. The Malin+Goetz face cleanser smelled like you cut open a grapefruit and kept my skin soft and oil free all day.
The Jack Black Turbo Wash was energizing unlike most that advertise that effect since its made with real caffeine. I actually forgot it was made with caffeine and was a little freaked out when I hopped out of the shower with more pep in my step than usual until I looked up the ingredients again.
The Marlowe No. 103 also advertises an energizing body cleanser, but I did not notice the effects like I did with the Jack Black. The Marlowe still smelled terrific and kept my face oil free all day, but I'm not a fan of the energizing label. And lastly, my favorite product of the bunch was the Olivina cleansing cloths.
They usually come in a pack of 5 for $10 which is a steal, but I received one of each scent and immediately bought a full pack after my first use. They are advertised as cleansing cloths you can use when you can't hit the shower, which sounds gross, but if we're honest we all find ourselves in those situations from time to time, and these are the solution to those times.
To test it out I decided to use one after a short gym session before going to a friend's house to see if he would say anything about that after gym smell. Instead, he asked me what cologne I was wearing the second I walked in. That's how powerful these little cloths are! They not only wipe away dirt and oil, but they also leave behind a slight natural scent that smells like you just sprayed yourself with cologne without any of the unnatural smells like most colognes.
As a bald man, the Davines shampoo for thinning or fragile hair was of no use to me, so I gave it to a friend who has been struggling with losing his hair and has been looking for products to help it. Although it didn't give him a full head of hair, he said the natural smell was like no other shampoo he has tried, and he will keep me posted on the results!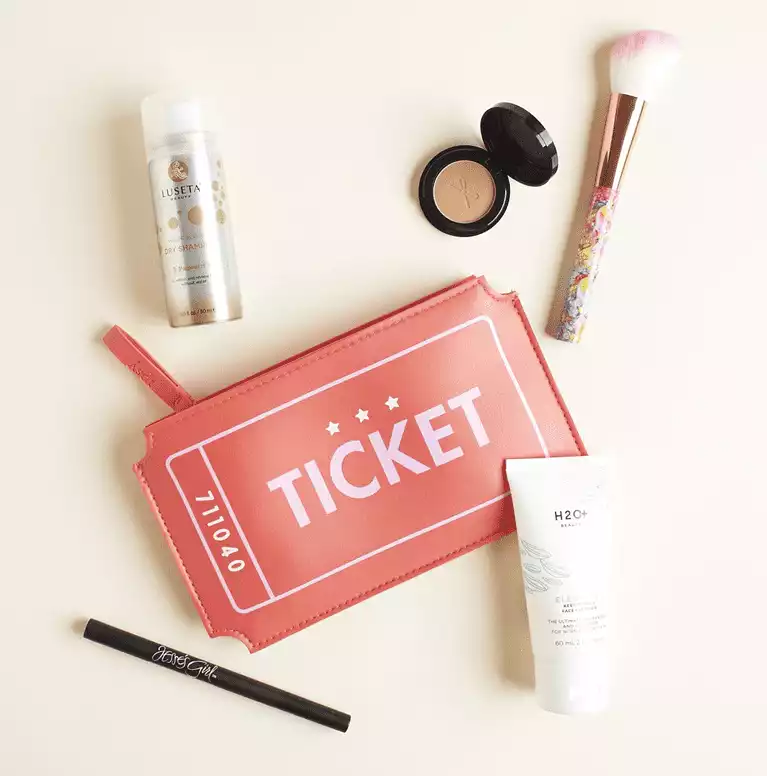 I Personally Prefer Birchbox
I prefer Birchbox due to their superior selection of hair and skincare products. They have the perfect blend of recognizable brand names and new, undiscovered, brands with awesome products.
Try Birchbox Here First
We earn a commission if you click this link and make a purchase at no additional cost to you.
Pros and Cons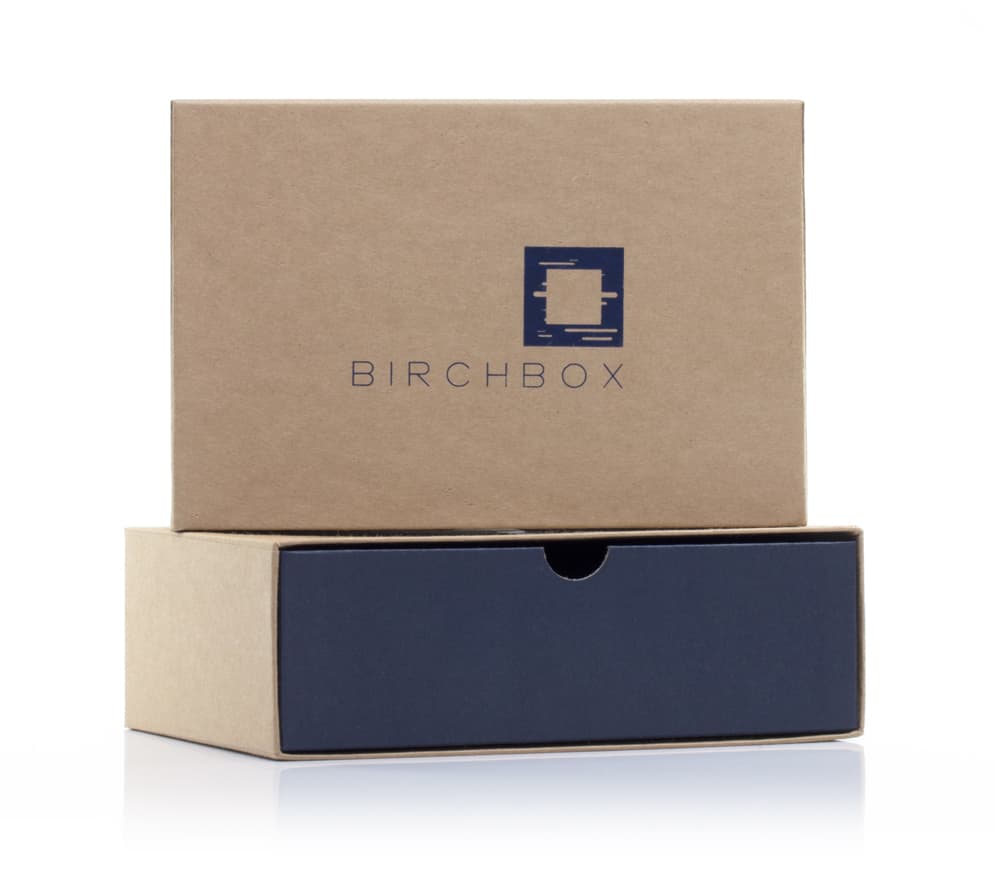 Pros
Free shipping on all subscriptions and orders over $50
Easy cancellation with no runaround, fees, or annoying "we want you back" emails
Only subscription box service on the market for men's beauty and grooming products
Allows you to try many different premium products you wouldn't normally buy and allows you to buy the full-sized versions of the products you loved easily
Many different subscription options and choice of premium boxes
Can cancel or re-subscribe with a single click
Shipping is fast, free, and trackable
Boxes are small enough to fit in a PO box or small mailbox and can easily be hidden if you live in an area with package thieves
Free gifts for first-time subscribers and 50% off your first order
Awesome loyalty program where you can earn points to buy full-sized products or additional subscription boxes
Ability to choose editor-curated boxes instead of personalized boxes
Cons
$20 a month for men instead of the usual $10 for women's boxes
Doesn't allow you to choose your samples which seems like a prominent feature to include
Packaging is a bit bland but who cares? It's about what's on the inside!
No refund or return policy
No international shipping
The Verdict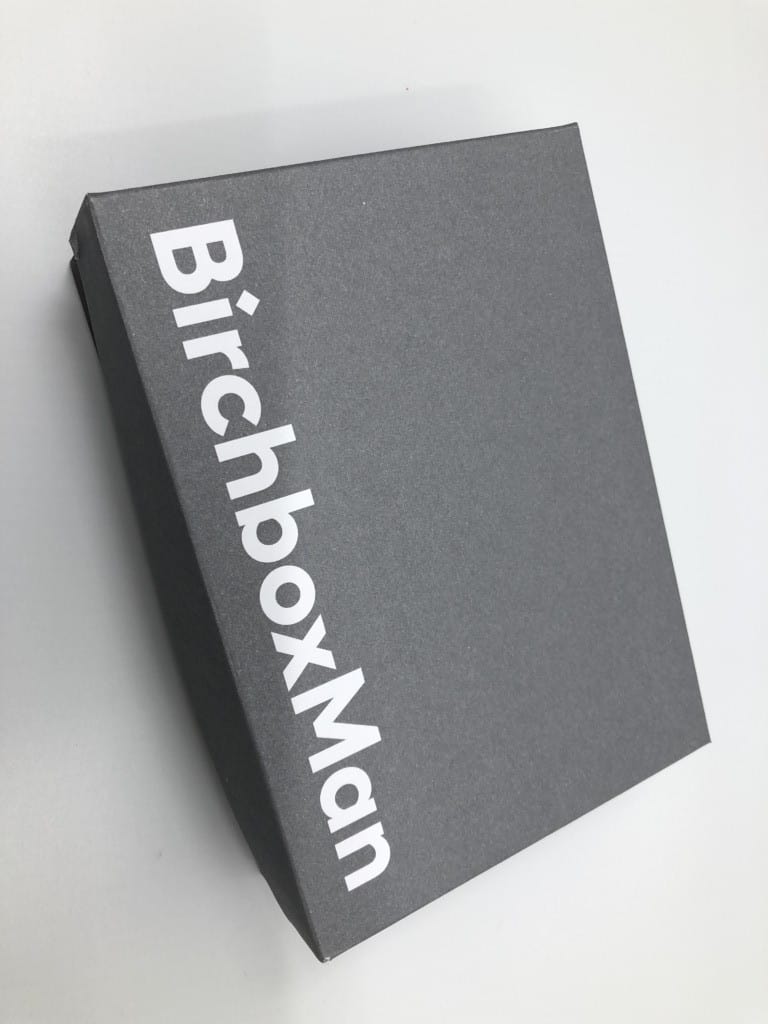 Birchbox was one of the very first subscription box services, and they continue to revolutionize the subscription box market with fresh ideas and the best products on the market. Now that they have a men's service they can truly hit all areas of the market and continue to receive praise from customers and reviewers. The men's box is double the price for some reason but $20 a month for premium samples is still a heck of a deal and an even better deal for the women!
As someone who always used cheap products this experience has truly changed the way I view grooming and I will never go back to the cheap stuff. I honestly didn't think I would notice a difference in any of the products compared to the cheap stuff and boy was I wrong. The face wash kept my face oil free all day unlike other products, and the body wash smelled, unlike anything I've ever tried before all while using natural ingredients that don't irritate the skin.
The cleansing cloths are a must have, and every man should keep one on him at all times for a quick freshening up at a moment's notice. The caffeine-infused body wash actually worked, and I noticed an enormous difference in my morning energy levels after using it for my morning shower. At the end of the day, Birchbox is the best beauty product subscription service on the market, and they continue to improve and tweak their service for the best customer value.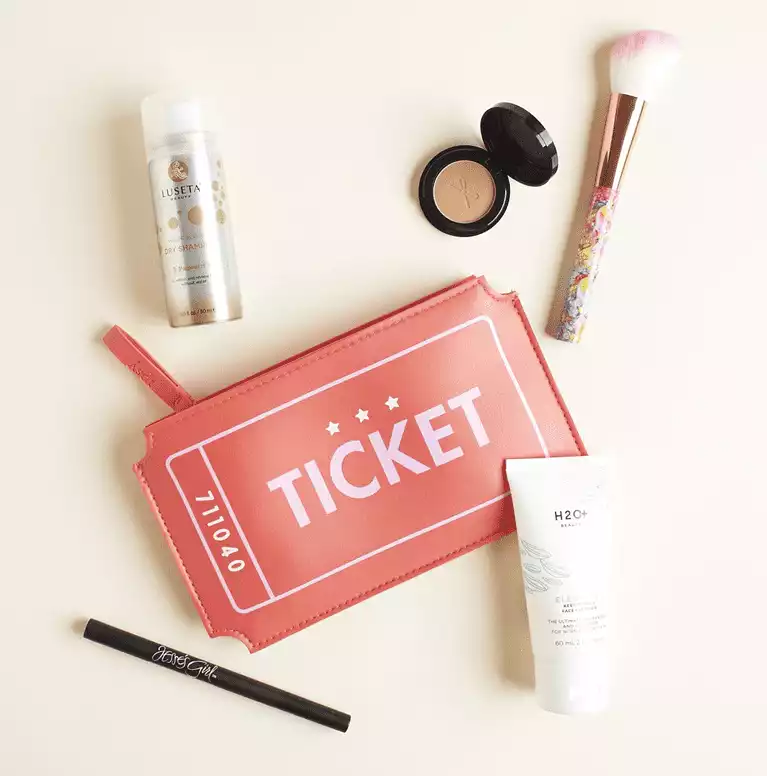 I Personally Prefer Birchbox
I prefer Birchbox due to their superior selection of hair and skincare products. They have the perfect blend of recognizable brand names and new, undiscovered, brands with awesome products.
Try Birchbox Here First
We earn a commission if you click this link and make a purchase at no additional cost to you.