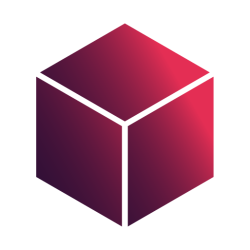 Latest posts by Subscriboxer Team
(see all)
The Bon Appetit Box is a food subscription box that features French snacks. It is curated by Zoe Capdevila and Bertrand Corp, self-described gourmands who grew up in the south of France before moving stateside to San Francisco, California. The goal of the Bon Appetit Box is to bring the finest French flavors to their customers, no passport necessary!
I ordered the Petite Aperitif Box, which was $30 plus $10 shipping for a one-time delivery. Bon Appetit Box also offers monthly subscription boxes, like their snack box with around 4 items at $180 for a 6-month subscription and their classic box with 7-8 items at $438 for a 6-month subscription.
They offer a nice selection of larger one-time boxes for $75 as well. They have themes like French Breakfast and Provence Aperitif, which looks like a larger version of the Petite Aperitif Box that I received.
Everything on the Bon Appetit website looked delicious. Each beautifully curated box seemed to have a wonderful mix of savory and sweet French treats. I was so excited to try the snack trio and little toasts that I ordered.
The contents of this box were detailed on the website, so it wouldn't be a surprise like it would be if I ordered the monthly subscription boxes.
It was so nice to find this delivery on my doorstep when I was dreading the nightly rush of cooking dinner. I loved cracking open a bottle of wine and diving into this box. These snacks would make a nice starter if you are serving a crowd, but tonight it was just me and my husband.
I decided to add some fruits and cheeses to the mix and call it a light dinner for two. This is my favorite type of meal, where you just graze on this and that and enjoy the variety of flavors instead of eating a heavy meal. That's how the French do it, non?
I think that a one-time Bon Appetit Box or a subscription would make a lovely hostess gift. I know that I would love to receive this as a present. You really can't go wrong with the gift of food.
Everyone loves snacking and it's always exciting to try something new. This box really elevates snacking to a more elegant experience if the alternative is typical American fare like chips and dip.
I think this subscription would be especially appreciated by Francophiles who dream of visiting Paris. Each item is specifically chosen by Bon Appetit Box to evoke a French vibe, so if you are obsessed with all things French then this is the subscription box for you, mon cher!
I opened the box and found a little note prompting me to begin my "journey to France". The packaging was rustic and cute with each item nestled inside of something like hay. Be warned, it looks nice, but the packaging material can get everywhere if you are not careful!
The Goods
The first thing that I pulled from the hay was a jar of pickles, I mean, cornichons extra-fins. I am not a pickle fanatic, but I'm not a hater either. They were a welcome addition next to the rich spreads in this box because I could tell that something acidic like a pickle would pair well with those items.
I think it was a great way to add a balance of flavors to the selections in this box. These aromatic mini gherkins, by a brand called Edmond Fallot, included cocktail onions, whole seeds, and spices. They were fresh and tasty pickles that rounded out the flavors in this box.
Pro: Delicious pickles that complimented the spreads.
Con: Nothing bad to say!
The next snack that I uncovered in this box was a jar of Perigord Duck Rilletttes by a brand called, Rougie. The spread was similar to a pate in texture. It was cool to try something that I had never tasted, and I really liked it. It was the sort of thing that I ordinarily wouldn't purchase unless I were throwing a party.
It made me think that I should step it up and get specialty treats for myself once in awhile. I deserve it! The duck paired perfectly with the little toasts that came in the box. My husband wasn't as much of a fan of this as I was. Meat spreads are not really his thing and I'm sure a lot of less adventurous eaters would skip this one.
Pro: Rich, decadent and delicious.
Con: Meat spreads aren't for everyone.
The Trois Petits Cochons Petit Toasts are the ideal vehicle for the duck spread or any spread at all for that matter. They are crispy and the slightly buttery flavor is neutral enough to go with anything. I was happy with the size of the package too. The box included more than enough of these little toasts to put out for a crowd.
I was glad that they included a lot, because they are downright addictive. I set out some crackers that I had in my cupboard when I put my little dinner together, but we ignored those and went for these!
Pro: simple, crunchy goodness.
Con: A variety of crackers would have been nice.
The next item was perfect with the toasts as well. The Artichoke Cream with Truffle by L'Epicurien was as rich and flavorful as the duck. My husband really liked this garlicky spread over the duck and I could see why.
This spread was absolutely delicious. It was buttery, garlicky, earthy perfection with little chunks of artichoke in it. It disappeared the fastest out of everything that came in this box. I will definitely be looking for this brand to see what other tasty things they make.
Pro: The star of the group!
Con: Seriously, where can I get more? It's gone already!
Overall Assessment
I really enjoyed the Bon Appetit Box. I like that it encouraged me to try new foods and class up my usual snacking routine. It made me want to curate my own selection of spreads and such to have on hand.
I do feel like I would be more inclined to do that myself than to order a Bon Appetit Box again because the $40 price point after shipping costs felt steep for what I received. The pickles, artichoke cream, duck rillettes, and toast were all online for under $10 each.
Considering shipping costs for buying each individual item from various websites I would say that purchasing the Bon Appetit Box is a better deal for these specific items, but if you could easily find similar things for less.
Everything was good quality, and the flavors melded together wonderfully, so I am not trying to insult the box in any way. I just feel like it's so easy these days to find international items at my own grocery store or online.
I could get more for my money by doing my own shopping, plus I would have the freedom to tailor to my specific tastes. For example, I would have included something sweet in the box.
I do think that this box would make a great gift because it looks much nicer than showing up with a bag of stuff from Trader Joe's. I could see myself sending this as a present. Food is always an easy gift for a couple or group. It's also a great gift to grab quickly if you don't know the recipient very well, or if you just don't have the time to shop.
I think that this subscription would be great for someone who is super busy and doesn't have the time to do their own grocery shopping. Bon Appetit Box would be good for someone who already relies on meal delivery services to stock their kitchen.
Another similar subscription box company is MiamMiam Box, which is run by a French team. They put together boxes that include tasty full-size French treats. Their boxes are priced by the pound at $9-$41 per month and you can cancel at any time. These boxes look a little more down to earth with items like biscuits and Haribo candies.
This company would appeal to subscribers who love all things French. The Bon Appetit Box did include some items that were made outside of France, though each thing did have a distinctly French vibe. This box includes French items only, so it might appeal more to purists.
There's another subscription service called French Box, and while it isn't exclusively a snack company it definitely appeals to Francophiles. This box ships every other month for $36. It includes at least 5 French products in each box, and while it includes a lot of beauty, fashion and lifestyle items, they do throw a gourmet snack in there sometimes!
Pros
-Delicious snacks delivered right to your door.
-French flavors that pair well together. I was impressed by the curators!
-Cute presentation.
-Giftable.
-Great items to have on hand for parties.
-Perfect for busy people.
Cons
-Not the best value.
-Messy packaging materials.
-Best for more adventurous eaters.
-I would have loved the inclusion of a sweet French treat!