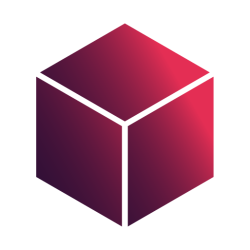 Latest posts by Subscriboxer Team
(see all)
The Box of Style is a quarterly subscription box that is curated by celebrity stylist Rachel Zoe.
I wanted to try the Box of Style because I've always admired Rachel Zoe's work styling stars like Kate Hudson, Jennifer Lawrence and Anne Hathaway. Anyone who is a fan of Zoe's glam boho esthetic should consider trying this subscription box.
It's like an opportunity to have Rachel Zoe as your own personal stylist when you have her hand-picked pieces delivered to your door.
Each box includes a special item that Zoe calls her Hero Item which is revealed before the box is released. The quarterly price is around $100 and each box contains over $400 worth of products. The Spring 2017 Hero Item, a purse that I absolutely loved, is valued at $238, so subscribing felt totally risk-free to me.
I knew that I would be getting a bag that I adored at less than half the price, so I would be happy even if everything else in the box wasn't my style!
This is the first time that the Box of Style had a theme. The Spring 2017 box is all about women's empowerment so Zoe included products from female founded brands. I think it's great to support women and I appreciate that Rachel Zoe made it her mission to seek out and endorse these brands.
Surprise #1: Tribe Alive Carryall
My new favorite bag is the Tribe Alive carryall that is exclusive to Box of Style subscribers. Tribe Alive hires female artisans from all around the globe and pays them fair wages to create beautifully woven fabrics and other fashion items.
The pattern of this roomy bag is pretty bold, but the colors are neutral, so it pairs well with almost everything I wear. It's work-friendly, but fun enough for weekends. I find that it's the kind of bag that can elevate the most basic outfit.
I subscribed to the box just when I was starting to feel like I should retire my black leather tote until next fall because it was weighing down the lighter colors and fabrics that come with warmer weather.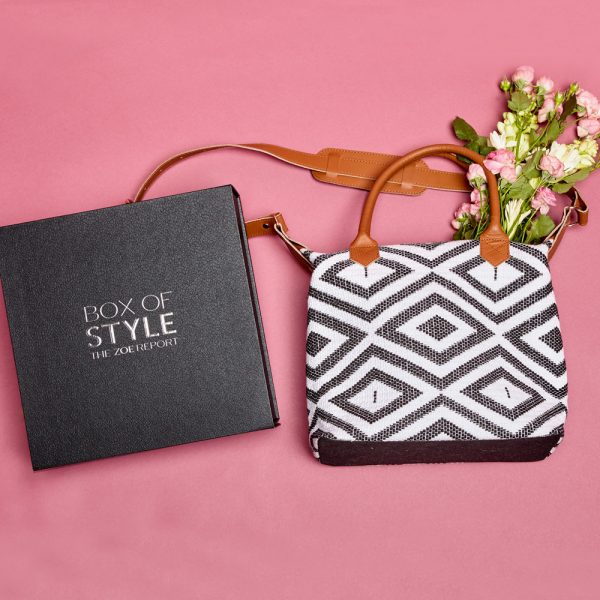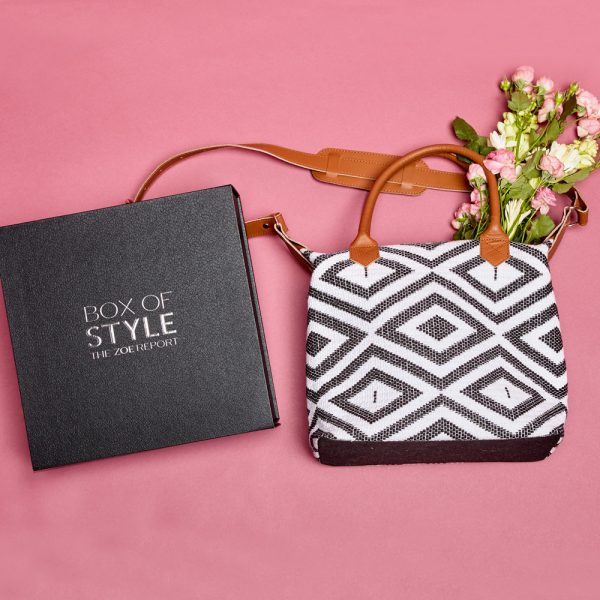 This bag is perfect for spring!
Pro – I love the style & pattern so much it made me want to use Zoe's catch phrase, "I die!"
Con – The strap doesn't seem to be real leather, so I worry about how it will wear.
Surprise #2: Adornmonde Hoop Earrings
Not long after I signed up for the subscription I received an email that spoiled yet another beautiful item; a pair of Adornmonde hoop earrings. The email also prompted me to personalize my box by picking whether I wanted them in silver or gold.
I opted for gold and I liked that I got to choose my preferred metal tone. I think everyone favors one or the other and it's nice to be able to pick what you would be more likely to wear.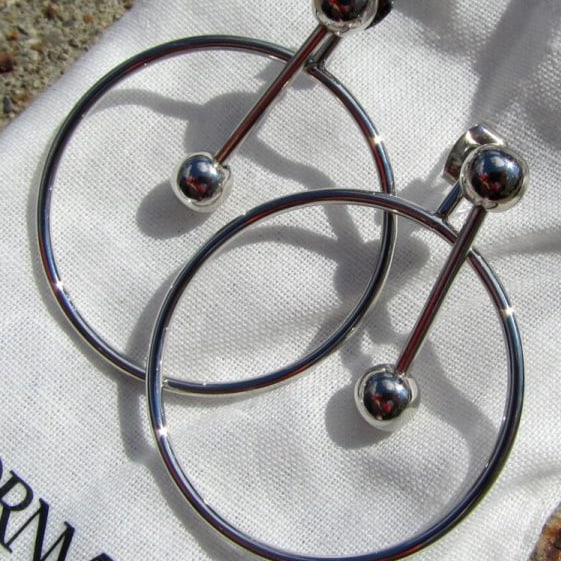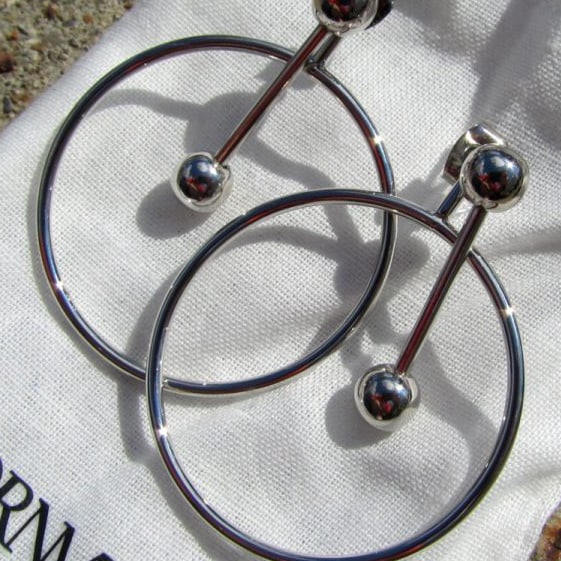 The earrings are even more customizable because you can style them three different ways; as a chic hoop, a simple bar that reminds me of piercing jewelry, or an asymmetrical mix of the two if you are ready to take a Zoe approved fashion risk!
Pro – I love the personalized aspect!
Cons – Forever21 totally ripped off this style so you can find a similar pair for under $5
Once the box arrived I flipped open the lid to reveal the words "Hello Gorgeous" embossed in silver. It was so fun to dig into a bunch of tissue paper and uncover the other awesome items that would update my spring look.
Surprise #3: Butter London Nail Polish
The box also includes a Butter London nail polish in a shade called Piece of Cake. It's a super pale lilac color that is perfect for a spring mani pedi. The color is as subtle as a nude shade, but it has a little pop of spring color that would look great on any skin tone.
I liked this nail polish so much that I was painting my nails soon after unboxing. It wears well and doesn't chip easily. The Box of Style always includes a color cosmetic item and looking through the past boxes I feel like this was a pretty safe choice for Zoe.
Some previous boxes contained lip products in bold colors, like a deep wine colored Clinique lipstick from the Winter 2016 box.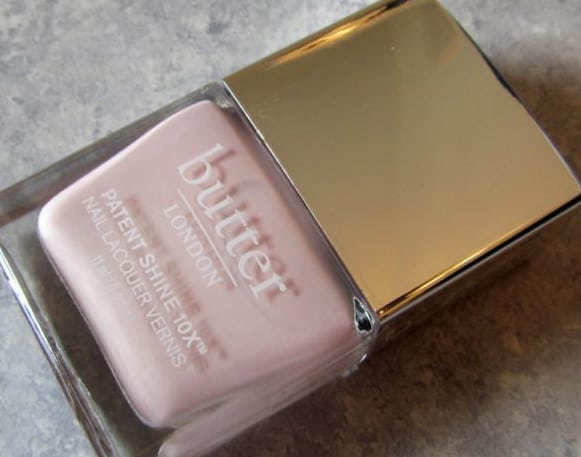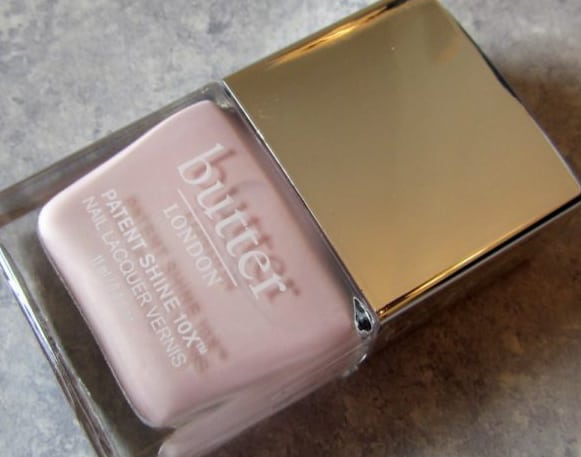 I can be picky when it comes to make up colors, so I feel like I got lucky with this box.
Pro – A nice neutral with a twist.
Con – If you're a polish fanatic, you probably already have something similar.
Surprise #4: Symbology Hand Stamped Scarf
The next item is a Symbology hand stamped scarf that is also exclusive to the box. The brick red scarf is printed with a metallic gold feather pattern. Like Tribe Alive, Symbology is a company that creates jobs for women in the developing world.
The 25" square was a little awkward for me. It's a bit bulky to wear tied around my wrist like Rachel Zoe suggested on her blog, The Zoe Report. At the same time, it's a bit small and stiff to style it around my neck. Maybe I'm just lacking that French girl flair for scarf tying.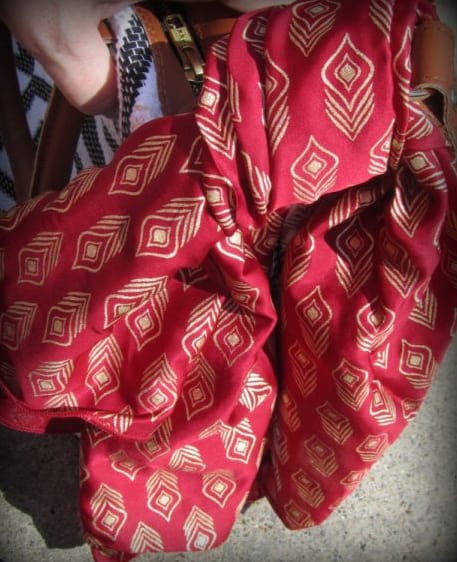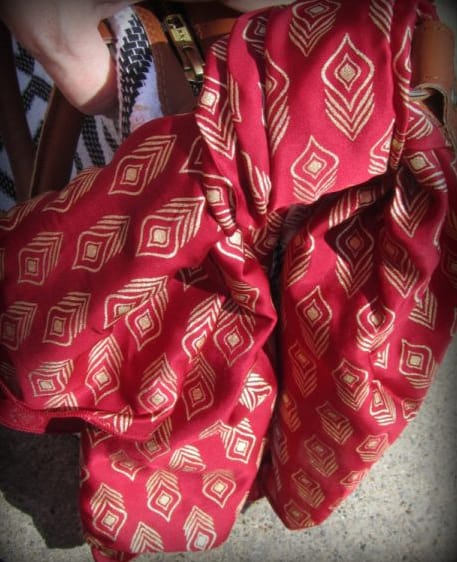 For me, this was the only item that I didn't feel like I would purchase for myself, but subscription boxes can be a cool way to push yourself out of your fashion comfort zone.
Maybe I will grow to love the neckerchief look, or I might just gift this to a friend!
Pro – It's on theme.
Con – I'm not into the size and fabric. I didn't like that it was only printed on one side.
Surprise #6: BKR Water Bottle
Next up is a BKR water bottle. This dishwasher safe glass bottle is wrapped in a band of ballet slipper pink silicone so it won't break if you drop it. Making the switch to a bottle like this could help the environment by creating less waste. I also like the cute, feminine color that would easily pair with whatever I happen to be wearing.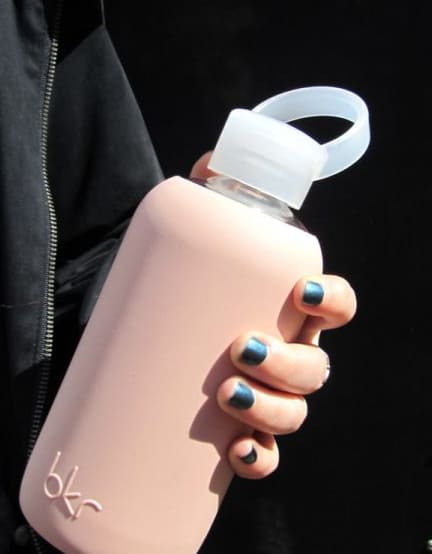 The bottle is big enough to keep me hydrated, but it tucks away easily into my Tribe Alive bag so I think that I will get good use out of it.
Pro – Earth friendly upgrade!
Con – Glass is heavier than plastic.
The Final Surprise: Tatcha Rice Enzyme Powder
FThe final item that Zoe picked is Tatcha Rice Enzyme Powder. It's a water activated cleanser from a cosmetics line inspired by geishas. The packaging is so luxurious that it deserves a spot on a vanity table, and the product itself really works.
You mix the talc-like powder with water to create a creamy exfoliating cleanser. It has become an essential now that spring is in full swing and I have been using sunscreen.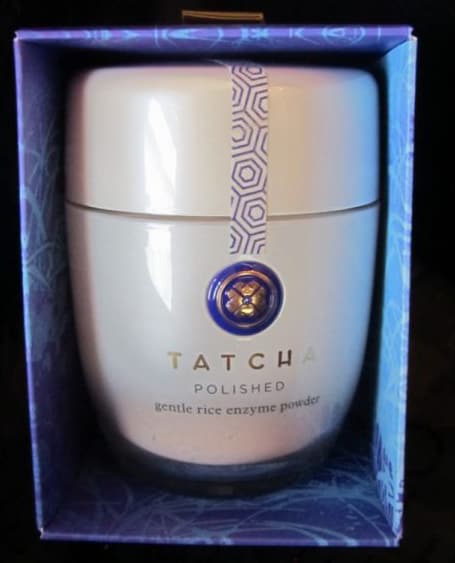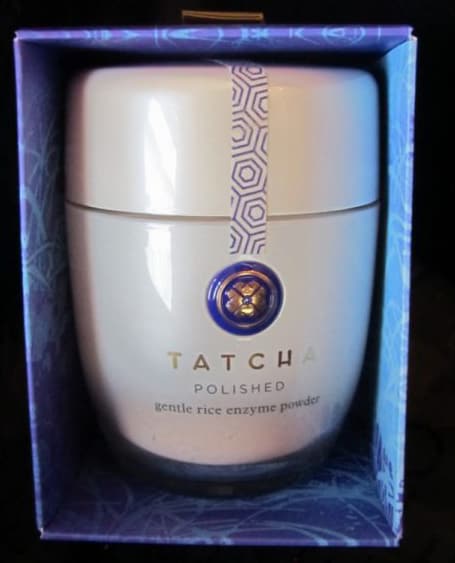 This product removes everything and keeps breakouts away. I consider this a great find that I'll buy again. I dread running out, but since it's a full size product it will last awhile. I have to credit Rachel Zoe with introducing me to a new beauty brand that I love.
Pro – I'm obsessed. To quote Zoe again, it's "bananas"!
Con – None, except that now I want to try everything in this line!
Bonus Addon Surprise: Stella Artois Chalic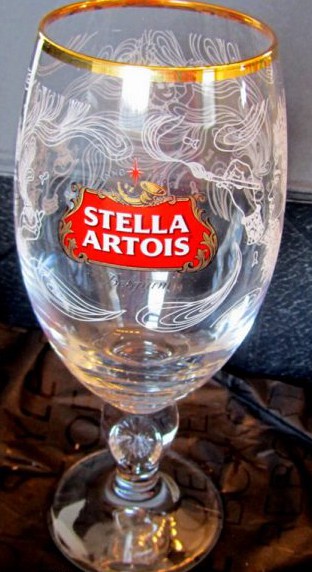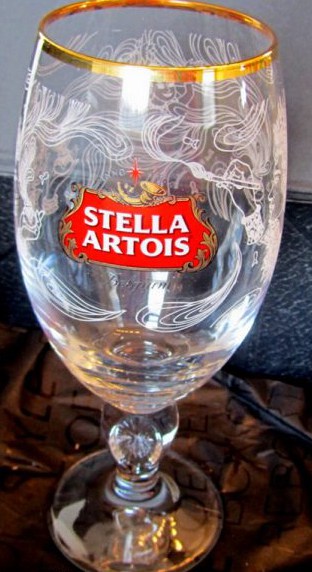 Zoe added one final touch to the Spring 2017 Box of Style. It's a special sponsored item from Stella Artois. It's a limited edition chalice that the brewery created for their Buy A Lady A Drink campaign.
They provide five years of drinking water to a person in the developing world for each glass sold. It's decorated with a pretty frosted design. It's a nice extra and I like that it's connected with a good cause.
Overall Assessment of Box of Style
Pros
Great value.
Meaningful theme
Fashion tips from Rachel Zoe.
Somewhat customizable.
Exclusive Items.
Discounts for subscribers, like $50 off RachelZoe.com
Updates your style each season.
A fun way to discover new brands.
Cons
You might not love everything you get.
Box of Style Alternatives to Consider – What Else is Similar?
Another similar subscription is the Quartley Co. box by Nina Garcia. It's also includes luxury items that are curated by a television personality with fashion world credentials.
Nina Garcia is the Fashion Director of Elle and Marie Claire magazines and a Project Runway judge. Both boxes ring in at around $100 and include expertly curated fashion, beauty and home products.
The Spring 2017 Box of Style included pieces that were created by craftsmen through companies that aim to create new job markets around the world. If you're looking for a subscription box that has items like that, check out The Artisan Box by Globe In.
It ships monthly and costs $45 for a box of fair trade goods. I would love to check out their collection of handcrafted items.
Final Word on Box of Style
I really enjoyed the Spring 2017 Box of Style. I like that Zoe reveals the Hero Item so potential subscribers can figure out whether the box is right for them. It was fun unwrapping a present to myself, from myself. Even though the price is a bit of a splurge it was worth it because of the quality of each item.
Rachel Zoe has a great eye for style and I feel like she upgraded my spring wardrobe with all of her choices. I have looked through the goodies in some of her past boxes and I love how she includes indie LA brands that I wouldn't hear of otherwise.
This box was awesome and it looks like Zoe consistently does a great job putting these together every season. Now I can't wait for summer!
The box is still available at www.boxofstyle.thezoereport.com for a limited time with a $30 discount with promo code SPRING30.
Box Review
Originality? -

85%

Quality? -

94%

Value? -

90%

Consistency? -

68%

Must Have? -

78%
Summary
An excellent value for the money, with original items, but you might not LOVE every single box.