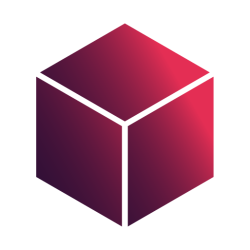 Latest posts by Subscriboxer Team
(see all)
Bulu Box is a subscription service that brings weight loss products and other healthy products to your doorstep every month. They have limited edition boxes including a Mega Spring Mystery Box for $29.99 and a Slim Bundle Mystery Box and a Sleep Bundle Mystery Box.
I opted for the Sleep Bundle Mystery Box monthly subscription box because I have been trying to get a better night rest lately and this box seemed like a great way to find new products that could help my efforts!
They also do monthly boxes that come in two options. The original or weight loss-themed and each one contains samples of healthy snack and nutrition products for $10 for their month to month plan, $9 per month for a 3 month subscription and only $8 each month if you sign on for a 6 or 12-month subscription.
I was really excited to see what sample products I would get along with my full sized Shapeology Nutrition Dream Blend protein powder. Considering the supplement itself costs $29.99, it seemed like a really good deal to get this box. I couldn't wait to check out the 10 mystery samples that would arrive along with it.
The box came to my door in record time. It only took two days to ship which shocked me. I was happy to get such instant gratification with Bulu Box.
I tore into the orange box as soon as it arrived and was impressed with the sizes of the samples that I found inside. I was happy to see that everything seemed to have a holistic vibe.
I am all about trying to get better rest, but I am not trying to get into the world of hardcore prescription sleep aids. Soothing teas were the extent of my sleep-related products so far. This discovery box was loaded with more teas and lavender scented products that were exactly what I was hoping for, plus so much more like weight reducing products as well.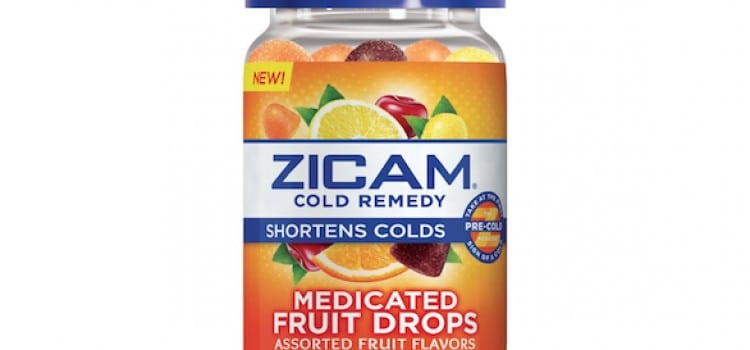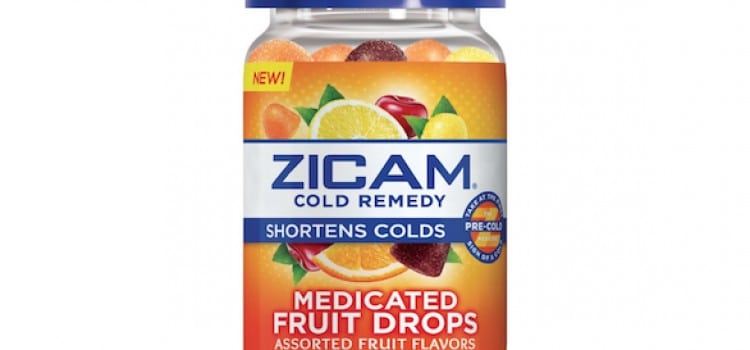 Surprise # 1 Zicam Cold Remedy Medicated Fruit Drops
I received 5 gummies that aim to shorten your cold if you happen to have one. I didn't, but since they work with all natural zinc, I figured I would give one a try. I wasn't a fan of the flavor, which was very sweet and fruity and menthol-ish at the same time. I felt like they didn't relate to the sleep theme, but I then I remembered how hard it is to fall asleep with a cold. I'm not sure that I'll be using the $3.00 coupon that came with it, but I will keep them in my bedside drawer for when my next cold strikes.
Pro– Can ease you into sleep when you need it the most.
Con– Fruit and menthol are not my favorite combo.
Surprise # 2 Vitabath Fragrance Mist in Heavenly Coconut Creme
This little spray is paraben free and full of antioxidants, so it went well with my all-natural kick, but I couldn't see how it related to sleep. The scent was very comforting because it reminded me of sunscreen and the beach, so maybe that was the connection. I didn't dream of the beach or get to bed and faster because of it, but I did enjoy the smell.
Pro– Reminiscent of Hawaiian Tropic Sunblock.
Con– Didn't match the theme.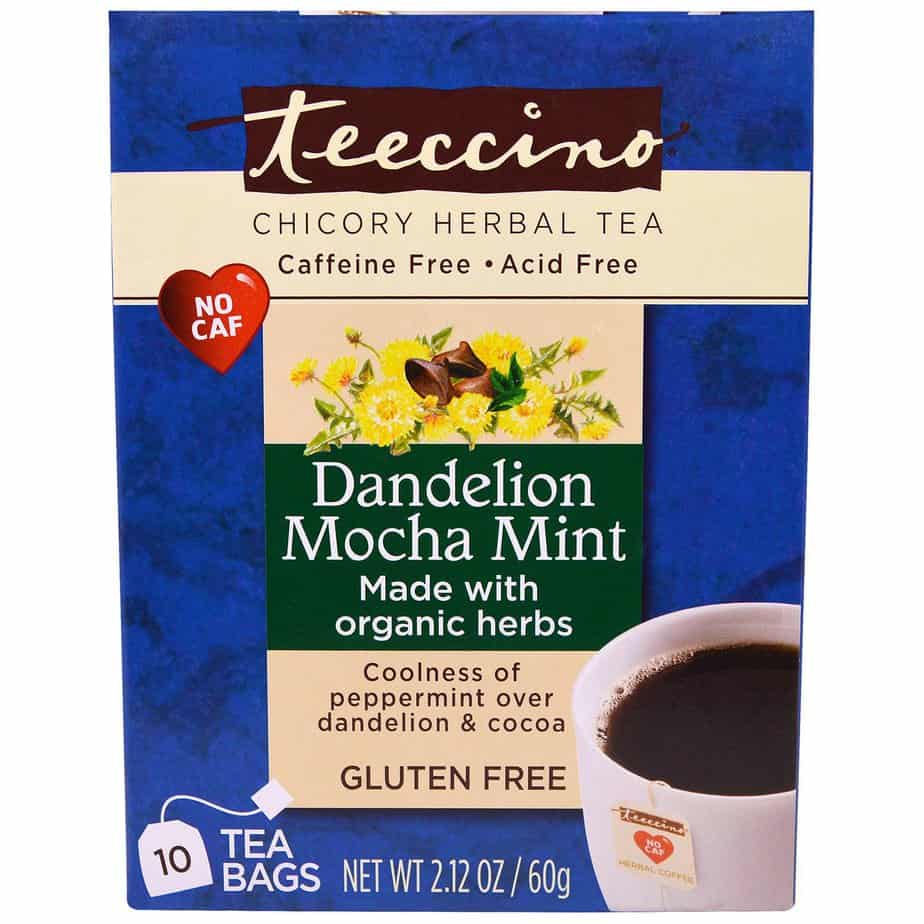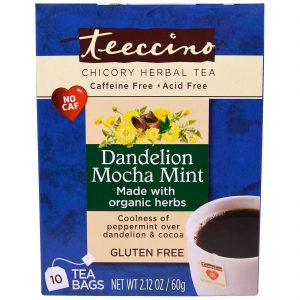 Surprise # 3 Teeccino Chicory Herbal Tea in Dandelion Coconut and Mocha Mint
I have tried dandelion chicory tea before, and I enjoyed the coffee-like flavor, so I was excited to sample another brand. This one was organic, which was a plus. It's a great caffeine free option that has detoxifying qualities. This brand was delicious, and I love that it came in specialty flavors like mocha mint.
Pro– Perfect for cutting down on my coffee habit in a healthy way.
Con– Well, I'm still addicted to the real thing.
Surprise # 4 The Seaweed Bath Co. Moisturizing Argan Shampoo and Conditioner
These products were formulated for normal to dry/damaged hair, and it moisturizes with aloe, argan oil and of course, seaweed. The product was unscented, which is something I have never tried before. It was also vegan, cruelty-free, paraben free. I ended up falling in love with the brand, though I plan to try one of their scented options like citrus vanilla.
Pro– An awesome new brand discovered through the Bulu monthly box!
Con– Again, not that on-theme.
Surprise # 5 Night Clear Sleep Aid
This one dose, non-habit forming sleep aid was a clear liquid that came in a 1.93-ounce bottle. I was a little bit nervous about chugging the gluten-free, sugar-free, dye-free contents even though I was really happy to find something that was completely on-theme inside of my sleep box.
I looked online and learned that the active ingredient, diphenhydramine isn't supposed to be mixed with other sleep aids or allergy medicines, which I do think should have been clearly noted on the bottle or in the box. I don't take allergy medicine, so I chugged away, being sure not to try it on the same night as any of the other sleep products that came in the box. I was out like a light.
Pro– It helped me sleep.
Con– Not everyone reads the labels.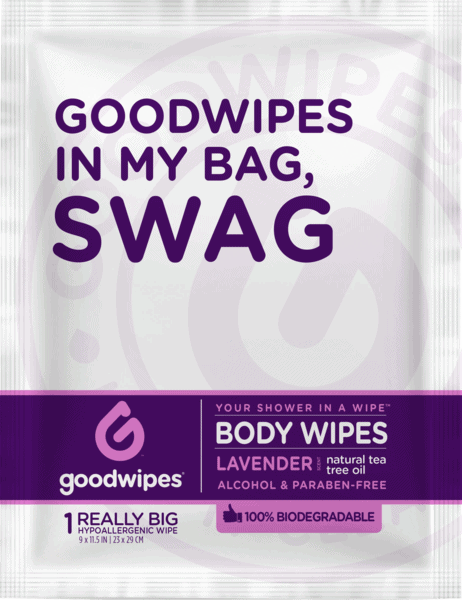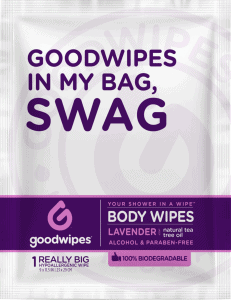 Surprise # 6 Goodwipes Lavender Hypoallergenic Wipe
This product unfolded to a surprisingly gigantic size. It really was big enough to be a full body item. It was also 100% biodegradable and came in a soothing lavender scent that went with the theme. This product was a great discovery for camping or festivals.
Pro– Great scent.
Con– I only wish I received more than one!
Surprise # 7 Stress Killer Soothing Berry Drink Mix
This fizzy pink drink mix uses tyrosine, theanine, vitamins, and minerals to help you relax. It was just the sort of thing that I was hoping to try with this box. The flavor was okay, and I definitely noticed a chilled out focus that came over me as I drank it while working. By the time my workday ended, I had ordered myself a box.
Pro– It really worked!
Con– I'm not in love with the flavor, but It really worked!
Surprise # 8 Miracle Tree Moringa Organic Tea in Ginger
This tea includes moringa, which is used to combat malnutrition and correct dietary imbalances. This was another product that wasn't directly a sleep aid, but a nice cup of tea does help me unwind, and I really liked this one.
Pro– A comforting cup of tea.
Con– Not directly on the theme.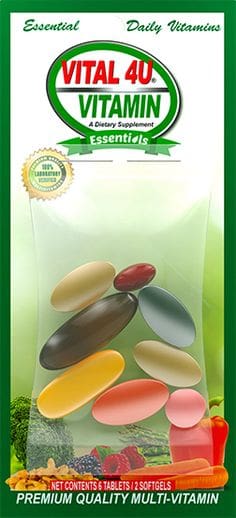 Surprise # 9 Vital 4U Multi-vitamins Essentials
This pack of 6 tablets and 2 soft gels contain a wealth of important vitamins, minerals, and herbs. For me, 8 pills are quite a lot to swallow, but these include so much nutrition to support health that they have me reconsidering my one-a-day.
Pro– Great multi-vitamins.
Con– Tons of pills.
Surprise # 10 REMfresh Advanced Sleep Formulation
This melatonin supplement is designed to help you get a better night of sleep. The generous 12 tablet sample really gives you a chance to see if the product works for you. It helped me get to sleep when I was feeling wired one night, though I did still toss and turn a bit.
Pro– All natural and got me to sleep.
Con– Worked pretty well, really!
The Final Product- Shapeology Nutrition Dream Blend Dietary Supplement
This product is designed to enhance sleep as well as support proper daytime metabolism. I had been reading about how managing stress, cortisol, and sleep can help in weight loss, so that made sense to me. I was interested to see if this supplement would help me beat insomnia. On my first night, I didn't notice much of a difference, but as the days wore on I felt like I was well-rested in the morning. So, even though this was not a weight loss box, I am still happy with this product.
Pro– I am sleeping better.
Con– The change is subtle but helpful.
Overall Assessment of Bulu Box
Pros
Great value.
Cool theme
Excellent variety of products
Super fast delivery
Coupons for subscribers
A new way to discover brands
Cons
Strays from the theme.
Not everything interested me.
Bulu Box Alternatives to Consider- What else is similar?
Another subscription box that is similar to this Bulu Box is Snooze Box. For $34.97 per month, they send natural supplements, teas, and bath products to help cure insomnia. A service that is similar to the health and fitness side of Bulu Box is Jacked Pack which sends fitness supplements to subscribers for $15 per month.
FAQs About the Bulu Box
Is Bulu Box still available in 2020?
The Bulu Box Weight Loss subscription is not available in 2020 which is announced on the Bulu Box website, as the founders have opted to make new product design for other subscription boxes.
Are there other healthy lifestyle boxes besides Bulu Box that are worth to try?
Yes, of course. If you are sad that you can no longer purchase the original Bulu box, there are some other healthy lifestyle boxes to try including Vivi Nation, Lifebox Classic, Urthbox, Graze, Fitsnack, etc. They offer interesting fitness gear and health products such as different snack options, protein products, and energy aids.
Is it worth investing in a health subscription box?
Not all subscription boxes are worth investing in, so it's always best to check if the company is sending supplement samples that you want to try, if they are sending products from top brands and if the size of them is good enough for you.
Final Word on Bulu Box
I was happy with Bulu Box because it was such a great deal. I mean, it was a literally cheaper healthy discovery box than just buying the supplement that I wanted to try, so why wouldn't I opt to get samples that fit with the theme? However, I was a bit disappointing to find that most of them didn't connect with the sleep product angle.
In the end, I really enjoyed several products that I got to try in this month's box, including the off-theme shampoo, so I can't complain about what I got in my box!
Another thing that I would like to note is that you should always research when it comes to supplements. You shouldn't combine sleep aids even if they're all natural! Always read up and be sure that your samples won't mix badly with medications or vitamin products that you might be taking.