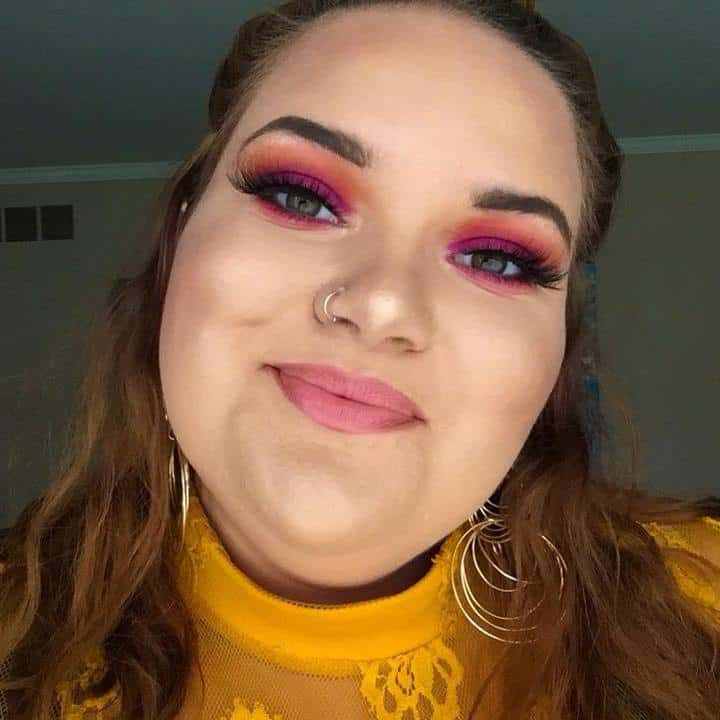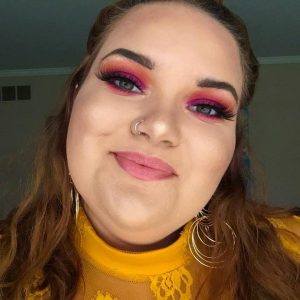 Latest posts by Alizabeth Swain
(see all)
Are you looking to spice up your wardrobe but aren't sure about how to dress in the latest trends?
Worry no more.
As more and more plus-size clothing styling subscriptions hit the market, it can be confusing to try to decide on one subscription company. If you're trying to decide between Dia & Co or Stylogic, it can be tricky deciding between the two. But that's why I'm here to help you!
In this complete guide, I will break down the differences between Styolic and Dia & Co. Before we get into this guide, you must understand that my personal experiences with these two companies may not be the same as yours. I'm here to share what I experienced and my personal opinions.
Also, I'm a size 2XL in tops and a size 18 in bottoms. I'm also a plus size fashion influencer, so I have a lot of experience working with different brands. I understand the struggles that plus size women face when it comes to finding clothing that fits. I get you, girl.
Keep reading to learn more!
Dia & Co is a plus-size clothing stying subscription that offers personalization of each box. This subscription box company is perfect for women who love fashion but struggle to find clothing in their size.
This clothing subscription company caters to sizes 14 and up. The main highlight of Dia and Co is to focus all on personalization. This means that the box you get will likely be very different from than boxes that other people have received in the past.
Every single box that you receive will contain a hand-selected number of items. When you first join & Dia & Co, you'll have to fill out a style profile.
The style profile will be sent to your personal stylist. After you fill out your style profile, your stylist will go through and choose items that best fit your style, budget, and shape. Plus, you don't have to worry aboutKeeping items from your box simply because they semi-fit you. With all of the options that come in your Dia and Co box, you'll have many opportunities to find pieces of clothing that perfectly fit your body and your style preferences.
Plus, you can choose how often you want to receive boxes. You can even choose what items you want to keep from each box that you receive.
The Dia & Co subscription box will run you $20 a box. However, a $20 filing fee goes towards the price of any piece of clothing you choose to keep. For example, if you want to keep a $30 shirt from your box, the $20 that you pay for that month's box will be applied to the shirt's total cost. That means that your card will only get charged $10.
If you decide to send items back, you will only be charged for the items that you keep in your box. For you to send items back, you'll have to put your pieces in the prepaid bag that Dia & Co sends you. You'll receive this prepaid envelope in the Dia and Co box.
However, if you decide that you love everything that you've received, you can receive a 25% off discount on the entire box if you keep it. If there's ever a time where you love an item, but it doesn't fit properly, you can exchange it for a different size for free. You can do this as many times as needed until you find it the perfect fit.
Dia & Co Pros + Cons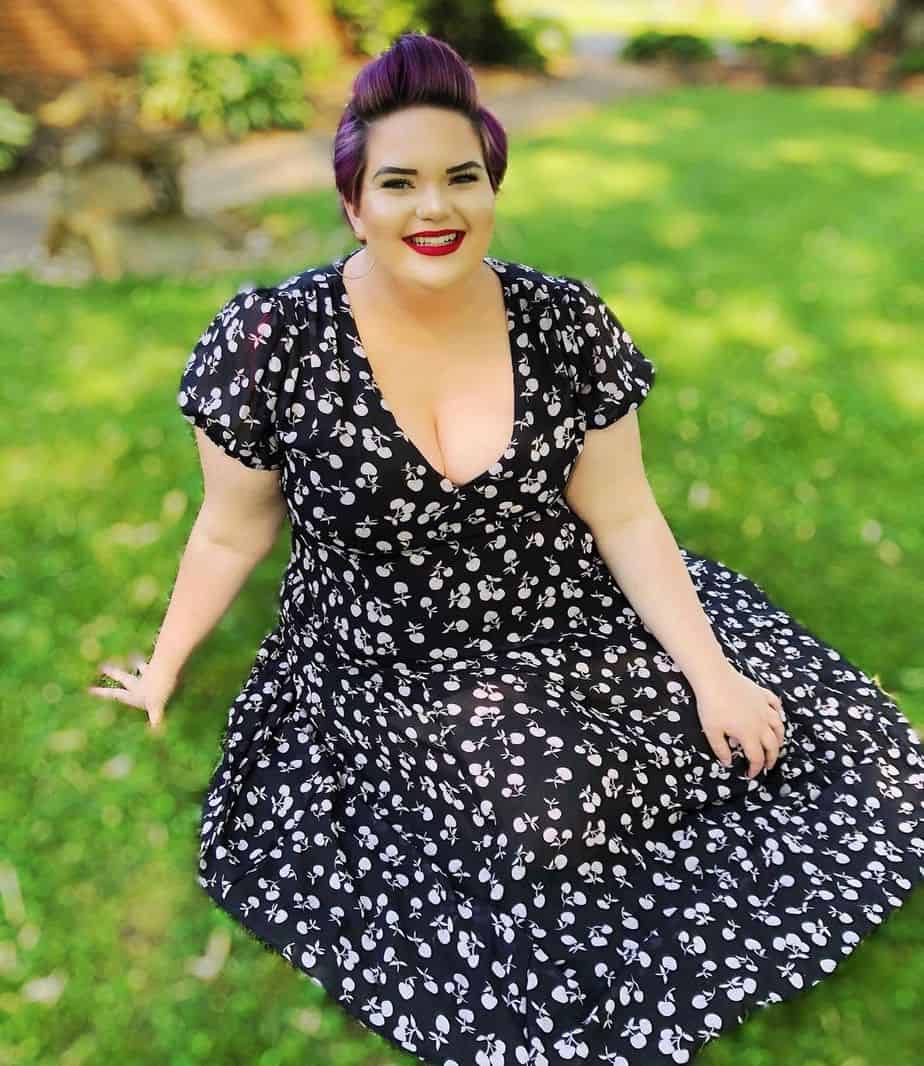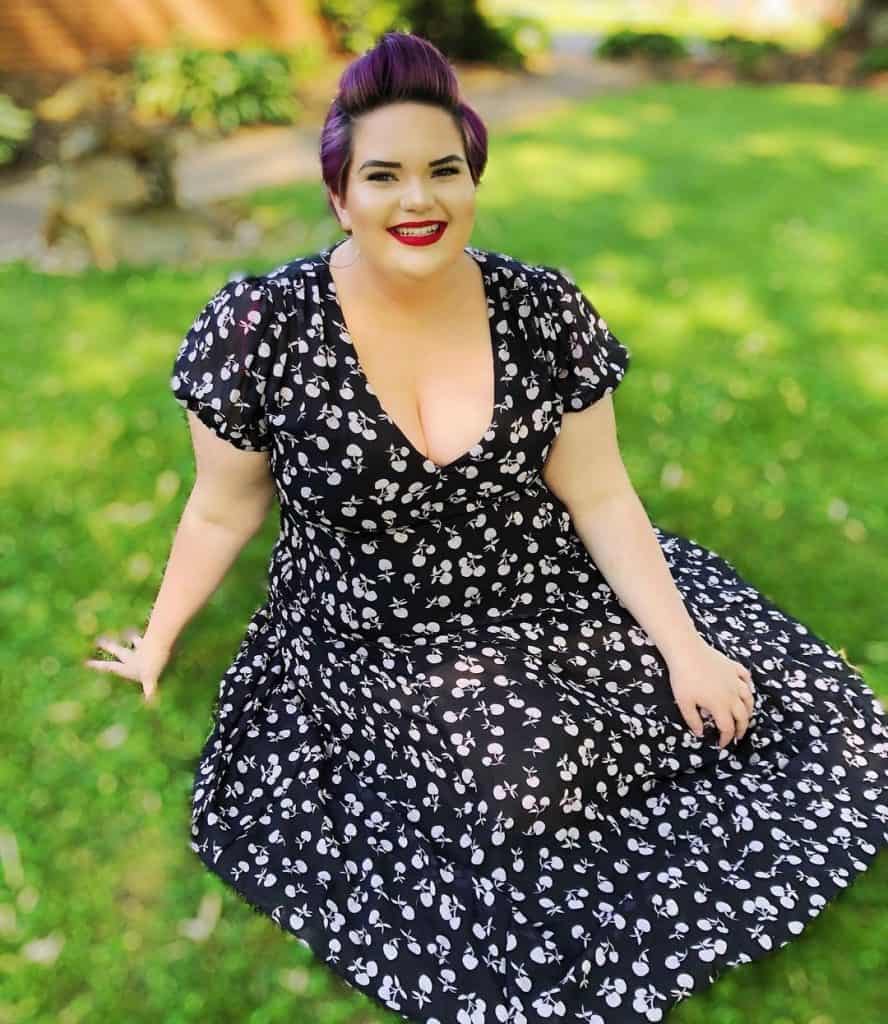 If you're looking for plus size clothing subscription company that's dedicated to finding the perfect clothing for your closet, you should check out Dia & Co. There are many benefits that most women find they experience when they subscribe to Dia & Co.
Let's take a closer look at the benefits:
Pros of Dia & Co
As a plus-size woman, you likely understand that when it comes to shopping with different brands, you'll have different sizes. For example, and most brands, I am a size 18. However, with other companies, I can range from a size 14 to a size 22.
This is what makes shopping for clothing so frustrating. However, Dia & Co understands the struggle. This is why they offer free size exchanges. Plus, the DIA and Co stylists no resizing that each brand runs. Even if it's not the number that you normally are, your stylist will pick the right size to fit your body.
The stylists who work at Dia and Co pick out the best trendy clothes that fit with your personal style. This is very different and then how other plus size clothing subscription companies work, as these stylists will pick up clothes that are in trend for the season.
The personal stylist that you have eye Dia & Co will actually read and listened to your feedback. This means that the more boxes you receive, the better curated they'll fit your wants and needs.
I also really like that Dia & Co offers an occasional subscription that's called their Treat Yo Self box. This means that you'll receive a box every once in a while, instead of a bi-weekly or monthly option.
Cons of Dia & Co
Some things are left to be desired when using the Dia and Co subscription I service. One of the things that I don't like about Dia & Co is that you only have five days to try on your pieces. In this five days, you have to try on the pieces, make a decision about the pieces of clothing that you will receive, and ship anything you don't want back.
If you happen to miss this five-day deadline and you don't communicate with Dia & Co, you'll be forced to keep all of the items in your box. I do wish that they offered a few more days for the entire decision-making process.
I also feel that a lot of the prices in my Dia & Co box were unpredictable. While I was paying $20 a month for each box, my box's total value could greatly fluctuate. Sometimes I would be paying $200 or more to keep all of the contents in my box. I wish I didn't code offer an option where I could cap out how much I want the total value of all of the contents in my box to be. It should make the cost of the subscription a lot more consistent.
Dia & Co FAQs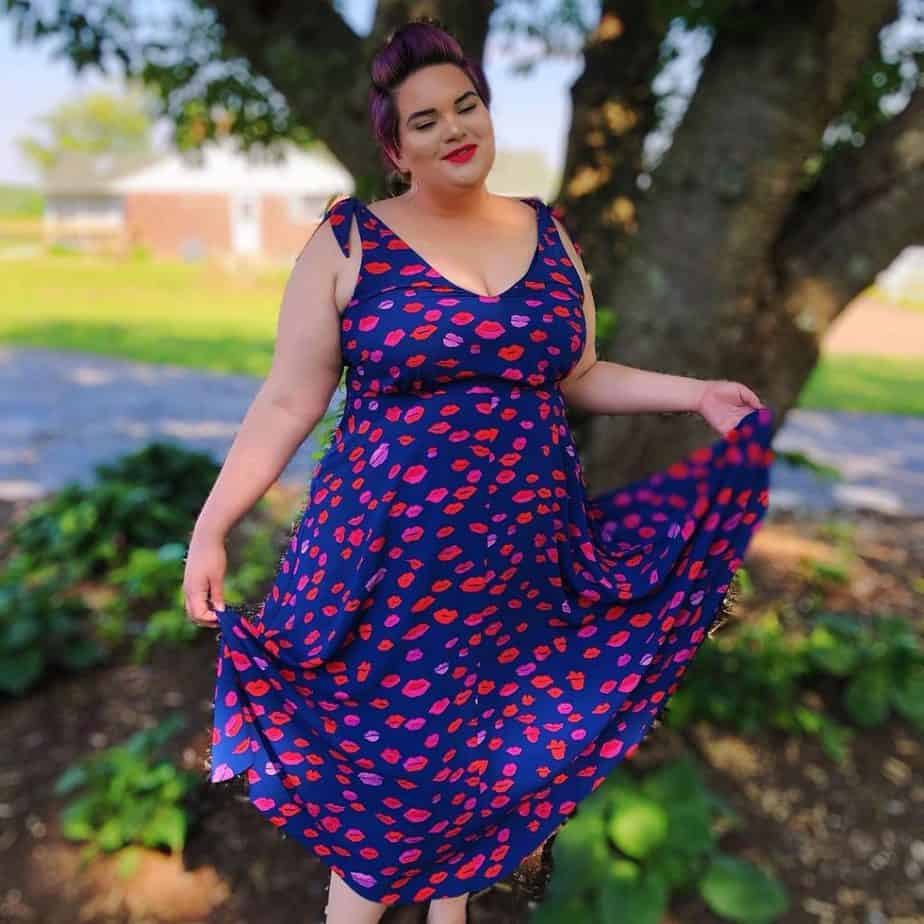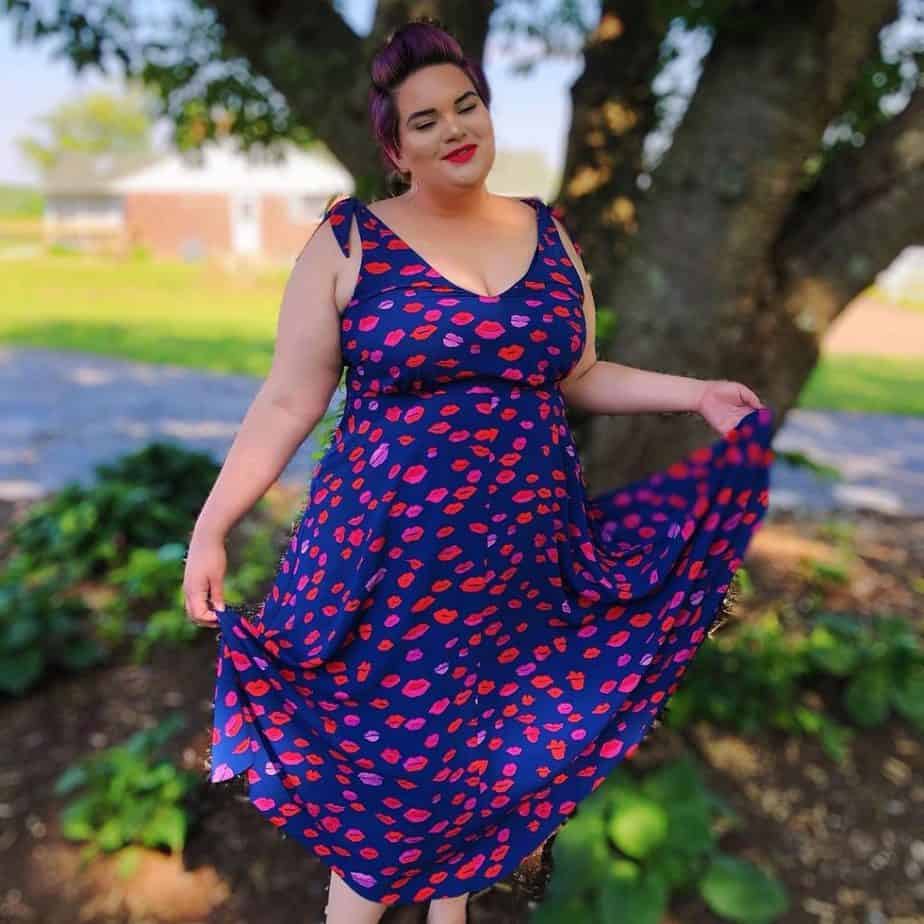 For you to get a better understanding of if Dia & Co is truly the right subscription company for you to go with, you need to take a look at their FAQs. that way, you can get any of your questions about this Dia & Co answered!
Question: What is the shipping and returns policy for Dia & Co?
Answer: For all orders, shipping is always free. Dia and Co are only able to ship to 50 states in the US. They're unable to ship to any US territories or Puerto Rico.
Most of their boxes are delivered within two to five business days. Also, Dia & Co accept returns within 30 days of the shipping date. They will provide you with a full refund if the item that your shipping back still has the original tags attached.
Once you decide to return items, all you have to do is drop your package off at USPS or have a post officer pick up your package.
Question: How much is a box worth?
Answer: Dia & Co states that the average value of each item in the box is $55. With 5 items in each box, the average value of a box is $275. You can keep all five items in the box and receive a 25% off discount.
Question: How do you cancel a Dia & Co subscription?
Answer: You can cancel your subscription before your box ships out. You can cancel your Dia & Co subscription on your account management page.
Stylogic
Styllogic is a subscription a styling service that sends five accessories of clothing items every month. The items that are chosen to be in each box that you receive will be based upon a personal style profile that you fill out.
With this plus size clothing Subscription Service, you will only have to pay for any items that you keep. The styling fee that you pay each month will be deducted from the cost of any items you decide to keep. Also, if you decide to keep all five items that you have in your box, you will receive a 20% discount on the entirety of your box.
A Stylogic box will run you $20 a month. However, the styling fee will be deducted from any clothing items but you decide to keep. Keep in mind that their services cater to women, sized between 0-28. Talk about size inclusivity!
Plus, Stylogic offers price matching. If you find an item in your box for less somewhere else, they will match the cheaper item's price.
I really loved the invoice that I received in my box. This is because it was very well organized and even have pictures of the items that I received in my box next to the prices. There was a guide on the back of the invoice that explained how I should style the pieces I received.
Once you receive your box, you'll have seven days to return anything you don't want to keep. In the box that you receive that contains your hand-selected items, you will also get an envelope with a prepaid shipping label. Anything you don't want to keep, you'll want to stick inside of this envelope and return back to USPS.
When your first signing up, you'll have to fill out a personal style profile. This personal style profile will break down your preferences in fashion, your size, your style, and what type of clothing you're interested in trying out. Plus, Stylogic also allows you to hook up your social media links. Once you add your social media links, your personal stylist will better understand what type of clothing you like to wear.
Stylogic Pros + Cons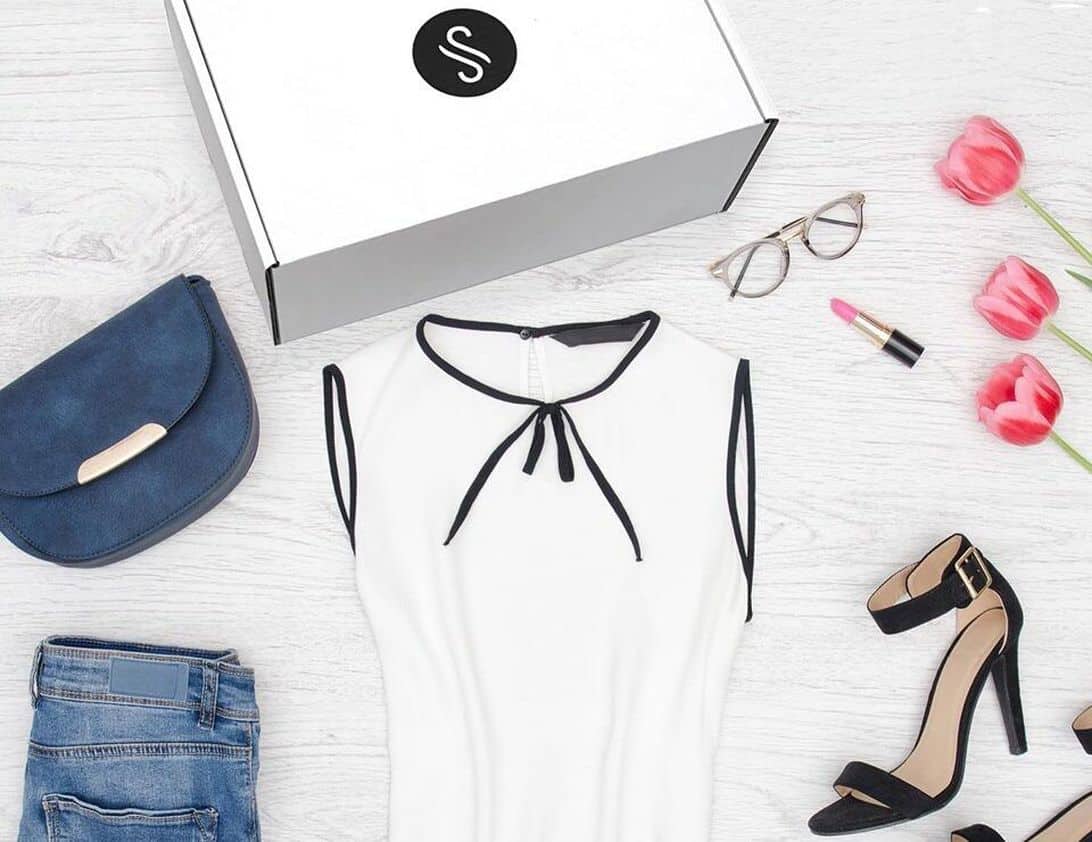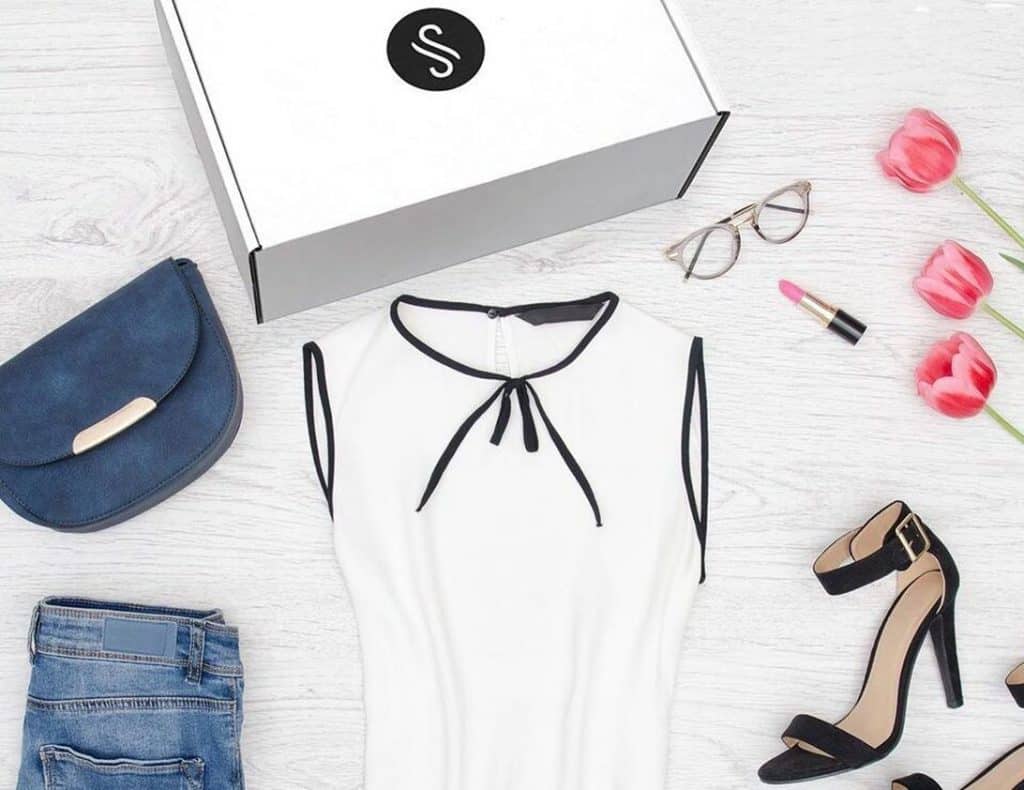 To better understand if Stylogic is the right choice for you, it's important to consider the pros and cons of this subscription.
Stylogic Pros
With this clothing subscription company, you'll have seven days to try and all of the pieces that you receive in your box. I do feel like this is a lot more generous with time than Dia & Co. The Styling fee is the same as Dia & Co, and the value of the items was around the same as what I got in my Dia & Co box.
However, I liked how quickly my pieces were chosen for my box. I also really enjoyed getting full outfits in my box, rather than the random pieces but didn't really seem to go together in my Dia and Co box.
Stylogic Cons
My biggest complaint with the subscription company is that I don't feel like the clothing quality was always outstanding, especially for the price. There were a few pieces that I received that felt like they were very delicate. A few of the pieces that I received didn't last as long as I was hoping them too as if they quickly tour, buttons popped up, or I had a pool in them.
Stylogic FAQS
To get an even better understanding of Stylogic, let's take a closer look at the FAQs and answers!
How often will you get a Stylogic box?
How often do you want to receive a box from style logic is completely dependent upon you. You can set up recurring shipments in your style profile. You can even set the date that you want to start receiving new clothing.
 You can also change up how many items you want or don't want to receive in your next box. If you want to receive two pairs of jeans in your upcoming subscription, your personal stylist will make a note on your account and send you out two pairs of jeans.
Will a Stylogic stylist work with you for special events? 
Yes, a Stylogic stylist will work with you if you have a special upcoming event. No matter what event it may be, make sure to let your stylist know what it is and when you want the outfit. You can even work with them to help figure out what kind of look you're aiming to wear to the special event.
What are the main differences between these two subscription box companies?
There aren't very many differences between these two clothing subscriptions at companies. The biggest difference is the amount of time you can keep your bag. Dia and Co will only allow you to keep your styling box for 5 days, whereas Stylogic will give you seven days.
 This may not be a big difference for some people. However, if you have been a busier lifestyle and you're looking to have some extra wiggle room in your time, Stylogic may be the better choice for you.
Feeling confident in your new style
Personally, I enjoyed my Stylogic box more than I enjoyed my Dia & Co subscription. I feel like the pieces that I received in my Stylogic box fit a lot better with my personal style. The clothing items that I received in my Dia and Co box seemed to be a lot more appropriate for office wear. Office wear isn't something I need (or want) in my closet. I'm somebody looking for casual clothing, and I truly feel that Stylogic picked clothing that went along really well with my style!
Have you ever tried Stylogic or Dia & Co? Let us know what your thoughts are about both of these subscription boxes in the comment section down below!