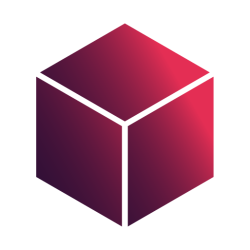 Latest posts by Subscriboxer Team
(see all)
Subscription box services made their stamp on the United States market in 2011 and is now a billion-dollar business with million of subscribers that is expected to exceed 20 billion by 2020. In 2011 there were an estimated 50 subscription box services in the United States, and just seven years later there are now 400-600 companies delivering niche goods to customers all over the country.
Subscription box services started with food with companies like Blue Apron and Green Chef dominating the market. These days meal kit deliveries are commonplace, and companies are now beginning to focus on fashion boxes that are quickly becoming more popular than meal deliveries. On this occasion, read my full Gentleman's box review and check if you would like to receive it/gift it.
What is Gentleman Box?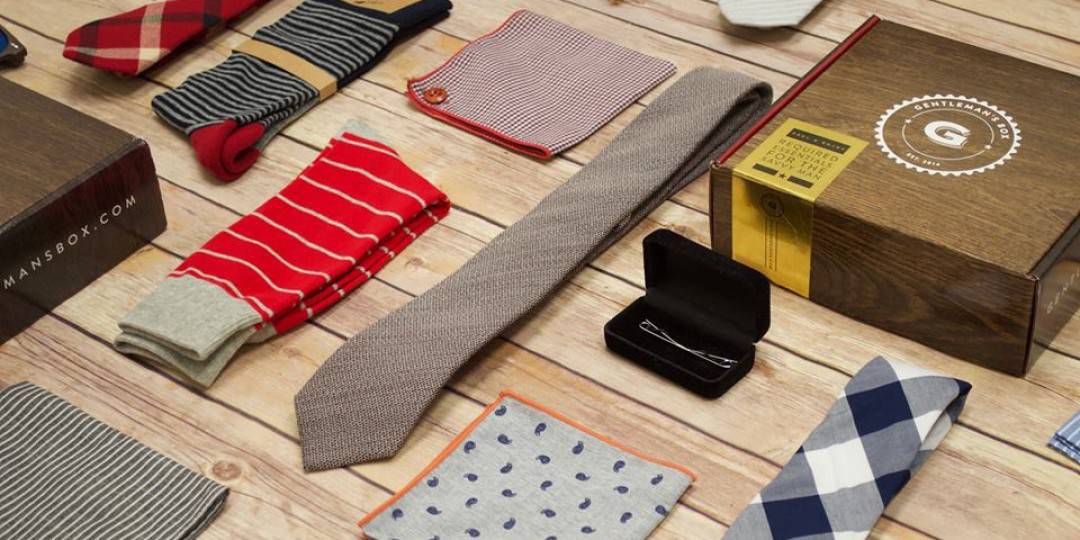 Gentleman's box is a monthly subscription service for today's gentleman that delivers high-quality men's accessories and lifestyle items, grooming products and grooming necessities, as well as clothes for the modern man. They have a unique monthly theme, so you will not receive the same items twice.
The Gentleman's monthly box launched in 2014 and is now one of the most recognizable fashion monthly subscription boxes on the market with an annual 5.3 million in revenue. Each monthly collection follows a specific and unique theme such as the "adored activist" or the "eccentric inventor". The themes are more or less a gimmick and don't really make a difference in what you receive, but it's a fun way to generate interest between new subscribers.
Inside each premium box is a pamphlet that explains why the gentleman's box subscription chose the theme and each item in the box along with how to use each item and general tips to become a better man. The pamphlet also includes a gentleman of the month, who was the inspiration for that month's box which explains why they chose said gentleman and a little bit about their life and why they are a true gentleman.
Pricing and plans


Gentleman's box is a monthly subscription box that offers a variety of subscription options including the item of the month, the classic box, and a premium box of their finest collections. The item of the month box includes either their tie or sock of the month at just $12. The classic subscription, and most subscribed box, is $25 and includes a variety of accessories such as ties, tie clips, sunglasses, and even the occasional watch.
The premium subscription box comes in at $100 a month and includes their finest hand-picked accessories that can include headphones, multiple ties, and other gentlemanly accessories such as cologne.
At just $25 a month for a box filled with gentlemanly accessories, you would most likely expect them to be cheap knockoffs, but it's quite the opposite. Since they buy everything in bulk, gentleman's box can sell their accessories for much cheaper than if you bought them yourself. All items are name brands, never knockoffs, and include genuine leather, real metal tie clips, and the highest quality of accessories on the market.
Shipping, delivery, and Cancellation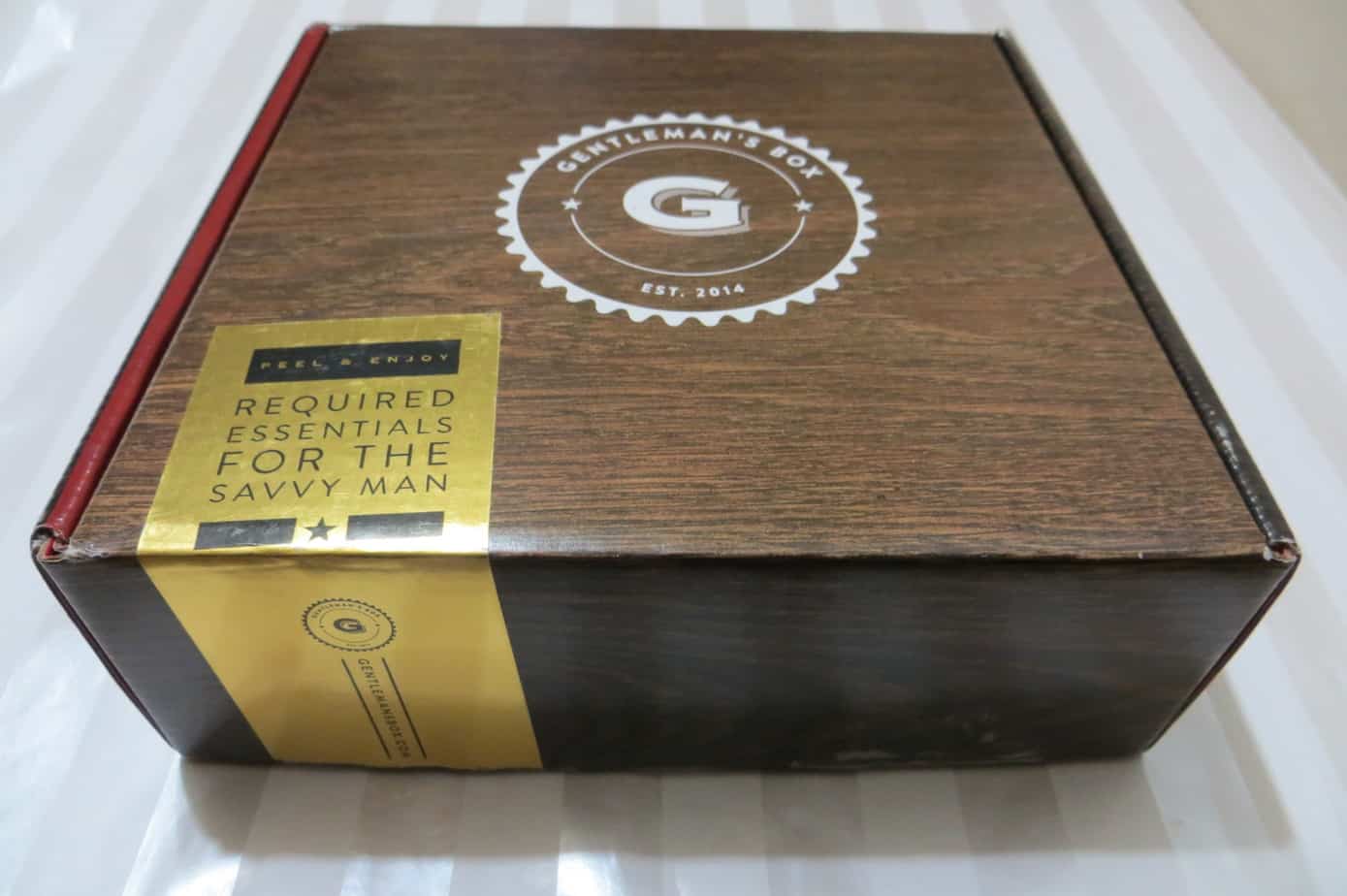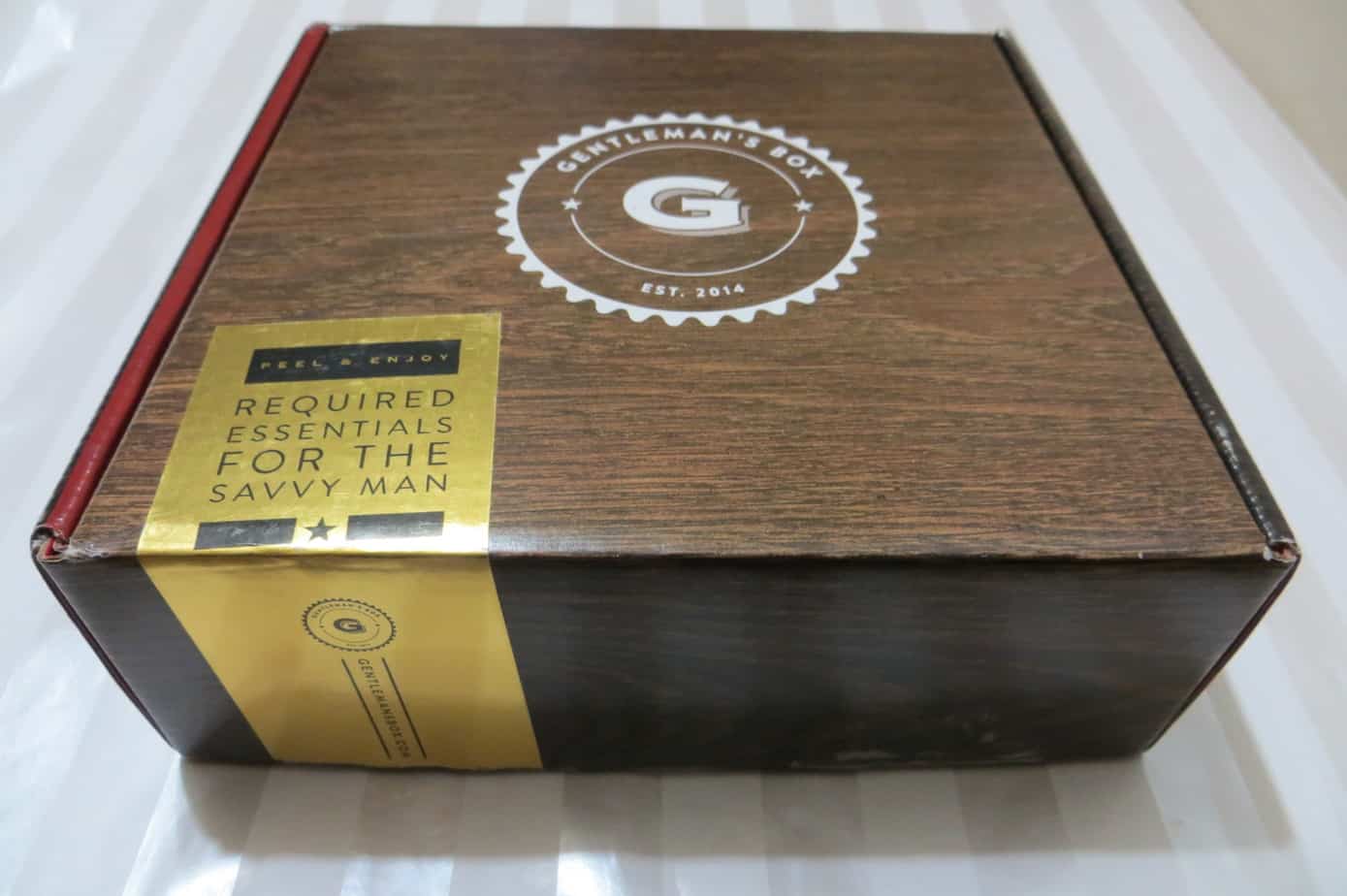 Shipping is free for every box and delivery comes 5-7 days after ordering. If you opt for the annual subscription, your box should arrive sometime in the beginning of the month. You will receive a shipping conformation along with tracking information and expected delivery as soon as your box is shipped.
Something Gentleman's box puts a major focus on is their box presentation. Every box comes with a beautiful design and high-quality packaging that will make you want to keep the box for future use. Although the box was a bit beat up by the time I received it, their focus on presentation was noticeable and made for a more gentleman experience.
Like most subscription services, cancellation can be a hassle. They require you to call their headquarters to cancel which means you will be on hold for a while and have to sit through their run around about why you should keep subscribing. With only a third of customers retaining their subscription box service after their first order, it's understandable why subscription box companies will do everything they can to keep a customer.
What I got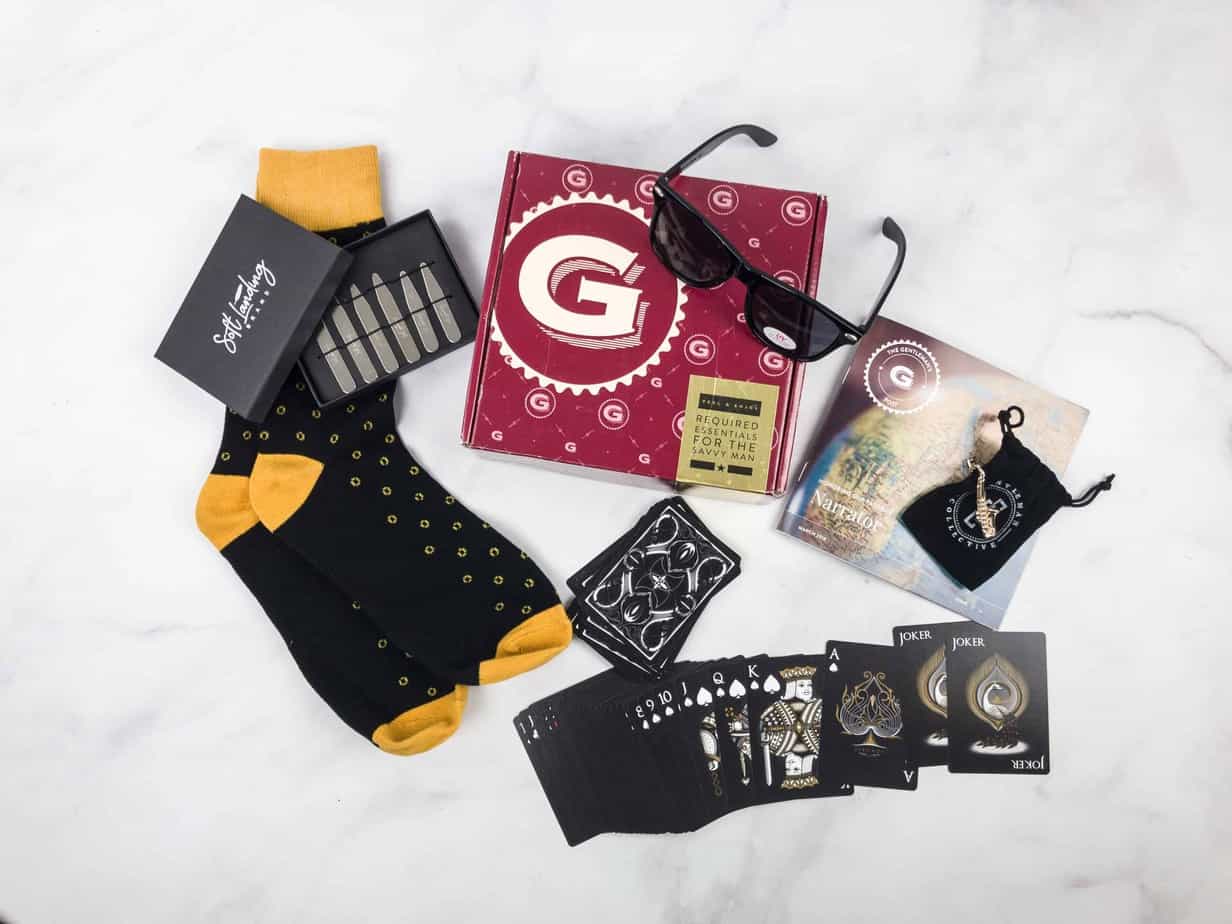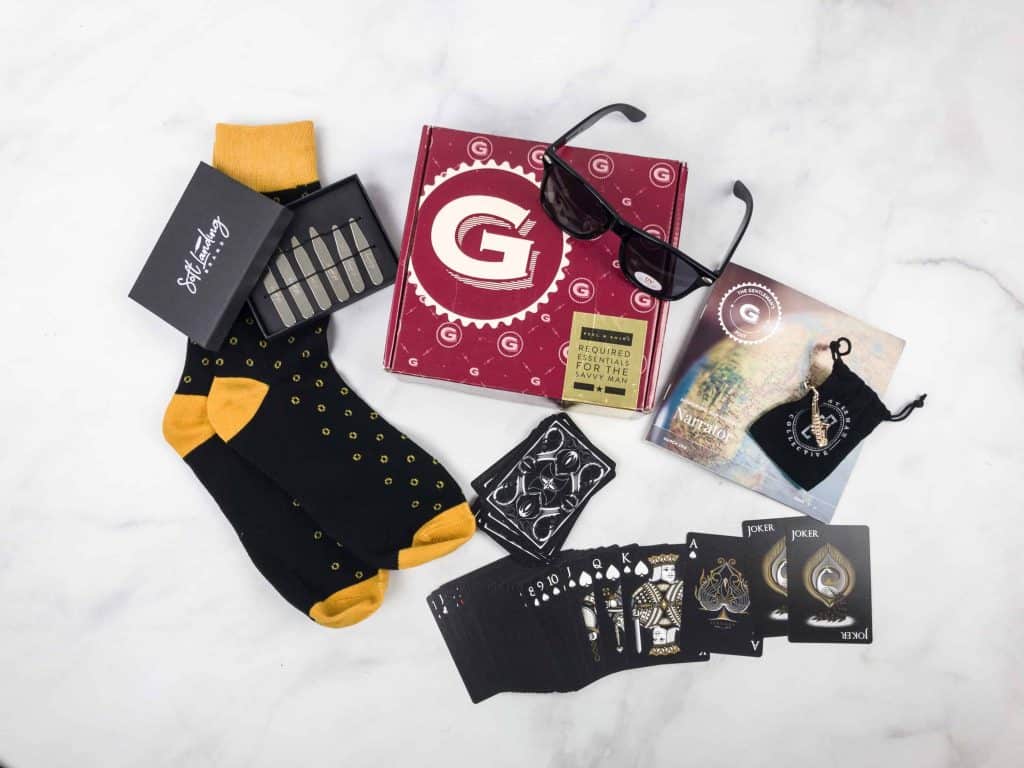 I chose the "Narrator" gentleman's box subscription from their March collection which included a pair of G Fox and Co sunglasses, a saxophone tie clip accessory, Soft Landing collar stays, Rutherford sock company polka dot socks, and a deck of Seasons playing cards.
As someone who rarely wears suits, I probably won't get much use out of the tie clip or collar stays from this men's subscription box but it's nice to know I have them available If I ever want to use them. The socks are incredibly soft and are perfect for any occasion. The sunglasses felt a bit on the cheap side with fairly flimsy plastic, but at just $25 a pair, if you bought them alone, it's hard to complain about the quality.
The playing cards from this month's box were a pleasant surprise and were the nicest deck of cards I have ever seen. Each deck has a hand-crafted design on them that is sure to spark conversation according to Seasons. But at the end of the day, it's a deck of cards and definitely not worth the $15 price tag.
Overall for $25 I was happy with what I received even if I only end up using the socks and sunglasses. The sunglasses alone are the cost of the entire box if you bought them yourself, so the savings are prevalent. In fact, if you bought each item individually, it would cost you over $100!
The Verdict
Pros
Much cheaper than if you bought each item individually
Fun themes each month that add some excitement to your monthly delivery.
Includes items I would never buy myself but ended up loving
Many options and price plans for any gentleman on any budget.
High quality and handpicked items that always name brands
The Pamphlet includes great fashion tips and ideals on being a gentleman along with fun stories of the Gentleman of the month.
Ability to choose past months boxes
Cons
Long delivery times, especially if you're not in the United States
May include items you will never use
Cancellation is a hassle
Overall the Gentleman's box felt a bit gimmicky to me. As someone who rarely wears accessories or dresses up, the box felt useless to someone like me. But if you are passionate about fashion and love high-quality accessories, $25 a month for this box is a steal. For the modern gentleman, this box is a must-have. But if you're like me and spend most of your time in a hoodie and jeans, this might be a pass. But if you're a hoodie and jeans guy like me looking to up your fashion or make a statement at your next event, it's definitely worth a try!
FAQs About the Gentleman's Box
Is the Gentleman's Box worth it?
Yes. The Gentleman's box is an excellent subscription service for the modern gentleman who enjoys experimenting with different styles and fashionable items. For $25 a month, you will receive plenty of cosmetics, perfumes, socks, ties etc. that you are definitely going to love.
Is it easy to cancel Getleman's Box?
Yes. If you are not satisfied with the boxes you are receiving, or if you want to skip a month, you can contact their support or call directly the company at 1(248)-479-6066.
Is the Gentleman's box a great gift to give?
Yes. The Gentleman's box is an amazing gift to give because the items are mostly everyday things that you will use at work, when you are out, or even at home.