When it comes to the world of beauty subscription boxes, more and more brands are throwing their hats into the ring.
With all the hype on social media, it can be hard to tell which boxes are worth it and which are a pass. Today we're going to be looking at two of the big-name beauty boxes currently on the market: Ipsy and Boxycharm. 
 The major difference between the two boxes is that Ipsy sends sample-sized items for $10 per month while Boxycharm subscription box sends full sizes for just over twice the price, at $21 per month.
The brands also take a slightly different approach to building a community around their subscription box products on social media, with Ipsy owned by a known influencer and Boxycharm depending more on user-generated content.   
Let's see how their offerings stack up… 
Main Differences Between Ipsy vs Boxycharm
The main differences between Ipsy and Boxycharm are:
BoxyCharm costs around $25 per month for 5 full sized beauty products, whereas IPSY Glam Bag cost $12 for 5 products of varying size
IPSY is slightly more customizable based on your preferences, whereas everyone receives the same BoxyCharm box each month
Ipsy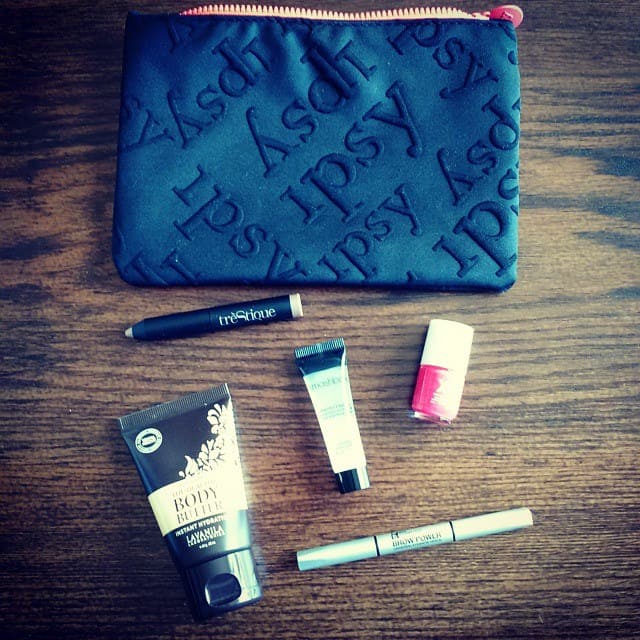 Ipsy was founded by YouTuber and beauty guru Michelle Phan in 2011. Their monthly Ipsy Glam Bag consists of a new, reusable makeup bag (subscription box) each month that's filled with a mix of deluxe samples and full-sized beauty and makeup products.
Their website hosts video tutorials of the products in each month's bag, which makes it easy to see how they're used and serves as inspiration for beauty and makeup looks.   
Ipsy's goal is to take the guesswork out of discovering new products. They send mainly sample sizes of both high- and low-end brands with at least one full-sized product most months, as well. These products are mostly makeup and nail polish with some makeup application tools thrown in from time to time.   
On their website, you can shop for full-sized makeup products at a discount. There are two sections to their web store: Ipsy glam bag offers and brand offers. The Ipsy offers section has a small selection of full-sized products that you can purchase from the Ipsy website itself.
These are heavily discounted from their usual price and range anywhere from palettes to sets to single items. While the selection is small, it does refresh at the beginning of every week giving you new products to choose from.  
The Brand offers section is a page full of coupon codes from the brands included in that month's Ipsy Glam Bag. These codes will take you to the brand's website itself, giving you the option to purchase any of their products—not just what came in the bag that month.
These codes usually range between 15-20% off, which is a real steal for brands that don't usually go on sale.   
Ipsy has a points system in place where you can earn points towards free items by completing various tasks such as following Ipsy on their social media accounts, reviewing the products that came in your box, and referring friends and family. These points go towards additional items to be included in your next Glam Bag.   
The final thing that sets Ipsy apart is their monthly giveaways. Each month, Ipsy hosts several giveaways for Glam Bags and prize packages from that month's brands. The prizes are valued over $100 each, which is pretty generous considering there are a few to choose from.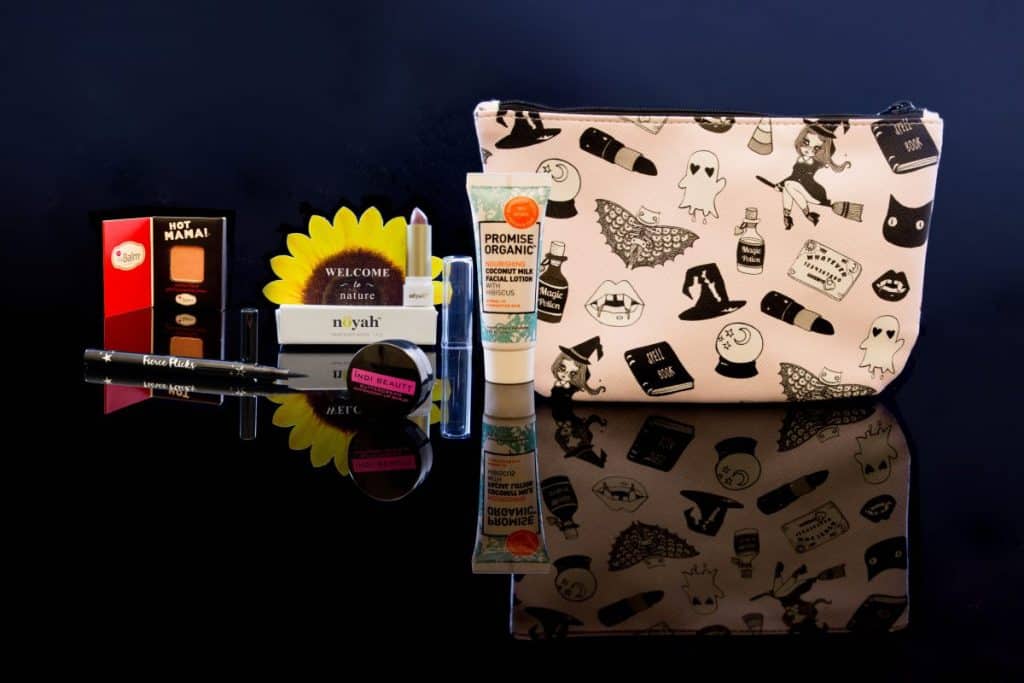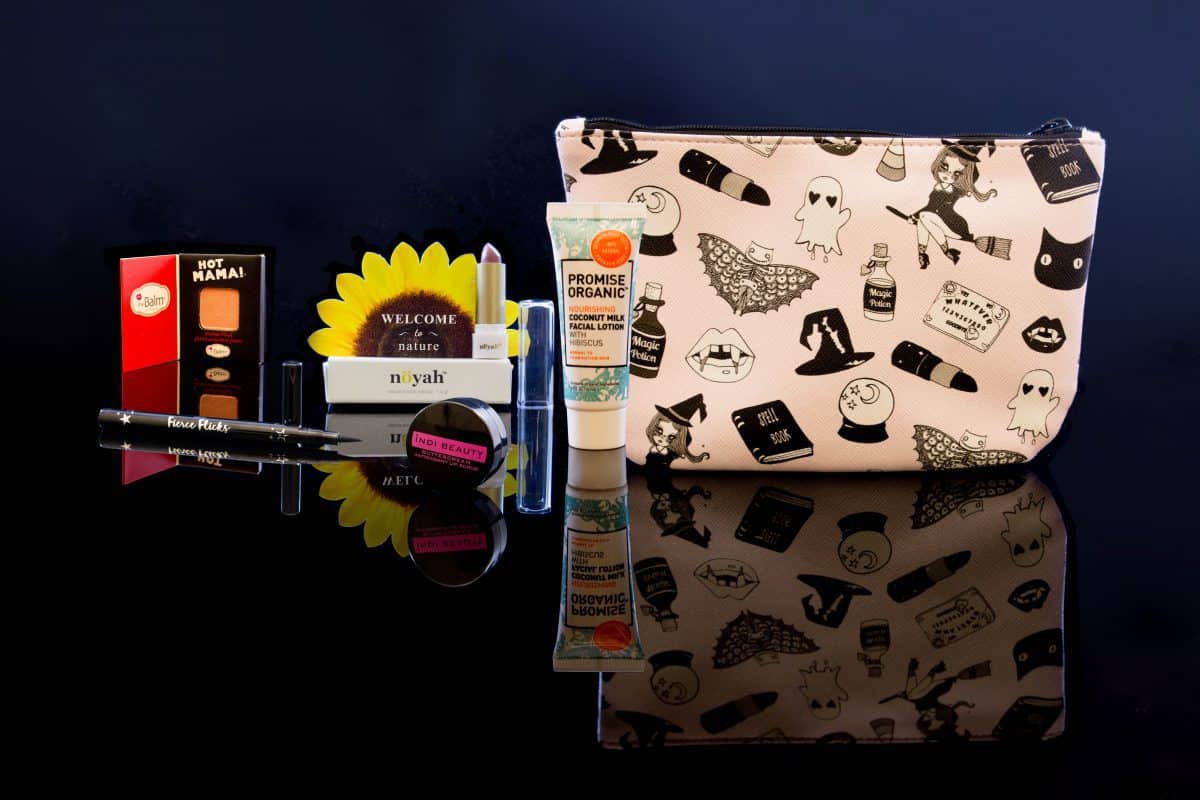 (Photo from Eat Spend Live) 
Pros
The Glam Bag is a great value, considering the full-sized products that are usually included

 

The bag features a lot of recognizable brand names

 

Their online shop lets you score full-sized products for a discount

 

You can earn free items through their points system

 

Monthly giveaways are another chance to win free items

 
Cons
Most of the items included are from the lower end of the price scale or from the drugstore

 

The bags, while cute, tend to pile up after a while

 

Their online shop has a very limited selection of items

 
Boxycharm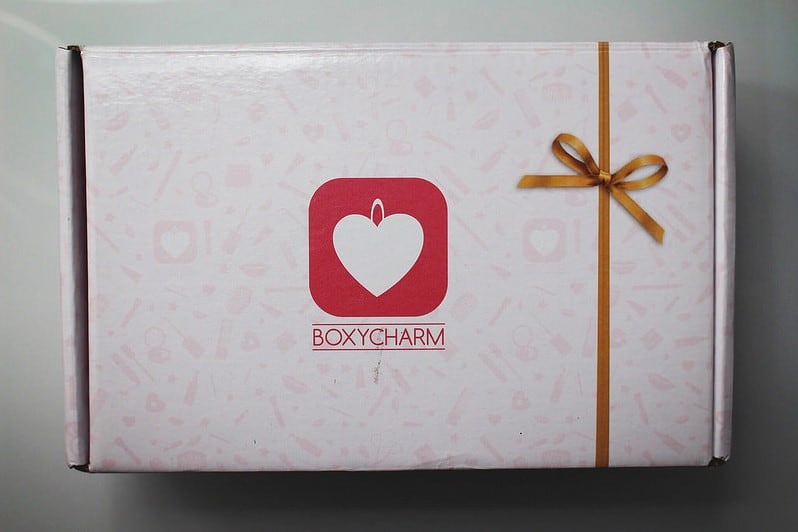 Boxycharm was founded in 2013 and claims to be the only brand that offers five full-sized products every month. It's $21 per month, which is more than double the cost of Ipsy, but each box is valued at over $100. For that price, you get four to five full-sized products focusing on makeup, makeup tools, hair, and skincare product options. 
 While there are a few big-name brands that Boxycharm works with, the majority of the products are from lower-end, relatively unknown brands. This can be great if you're looking to experiment with new brands and aren't that picky about your products, but if you're looking for names you recognize this might not be the box for you.
However, when you do get a product from a well-known brand, it usually is enough to make the cost of the box worth it with that one product alone. August's box, for example, included a full-sized eyeshadow palette from Tarte valued at $36.  
 This box includes a lot of palettes and makeup tools like brushes and sponges, making it a great choice for someone who's just starting out with makeup and might not have a huge selection of products yet. However, over time the products really add up.
If you're looking to build your makeup collection this box can help you do it, but if you're a minimalist or really picky about the products you use, you're going to end up with a lot of extra products that might not get much wear time.  
 While Ipsy creates tutorials using their products and hosts them on their website, Boxycharm asks its users to create tutorials which are then shared on social media, creating a shared community.  
 With membership, you get a few other perks aside from just the box. Boxycharm has its own online store where, similar to Ipsy, they offer discounts on the brands they work with. You can also earn rewards points and put them towards free items.
Also like Ipsy, Boxycharm hosts monthly giveaways to give you a chance to win some free products.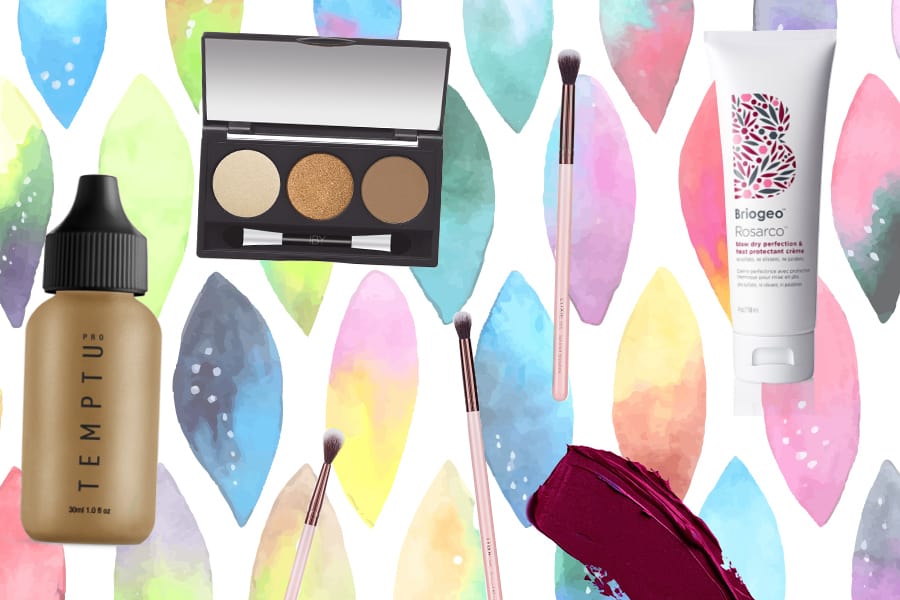 (Photo from Eat Spend Live)  
Pros
All of the products are full-sized, making it a great value for the money

 

You get a wide range of products, from makeup to skincare to tools. 

 

Great way to build your makeup collection quickly

 

Holds monthly giveaways 

 

Sometimes includes a full-sized popular product from a well-known brand

 
Cons
The majority of the products each month are from lesser-known or lower-end brands

 

You get a lot of beauty tools, which can get redundant after a while if you're already satisfied with the tools you use

 

If you subscribe for several months in a row, you'll end up with a lot of the same types of products (such as highlighters, makeup brushes, etc.)

 
Below is a breakdown of how the two boxes compare:   
Ipsy
Boxycharm
$10 per month

 

$21 per month

 

Comes packaged in a reusable makeup bag

 

Comes in a recyclable cardboard box

 

Mostly makeup with some skin and hair care

 

Mostly makeup and beauty tools

 

Usually includes one full-sized product per box

 

Entirely full-sized products

 

Uses their shop to offer discounts on specific brands and products

 

Also offers discounts on specific brands and items through their online platform

 

Sends out a variety of bags each month

 

Has a few variations but some products that every subscriber gets each month

 

4-5 products each month

 

Also 4-5 products each month

 

Allows you to earn rewards points to be put towards free items in your next Glam Bag

 

Allows you to earn rewards points to redeem in their online shop

 

Hosts monthly giveaways

 

Also hosts monthly giveaways

 
Overall, the appeal of Ipsy is that the samples are big enough for you to decide if you like the product, but small enough that you can use them quickly and move on to something else.
With Boxycharm beauty subscription, the full-sized products really add up after a while and if you don't love a new product enough to use it, you end up wasting a lot of makeup or letting it sit on your shelf forever.   
That said, if you have a small makeup collection and would like to grow it, or if you love collecting makeup and have the storage space for it, Boxycharm is a great way to experience new brands and get the occasional big-name product as well.
It's also great if you're on a budget because you're scoring four to five full-sized products for just $21 a month. Also, when you get a full-sized product from a well-known brand, it really makes you feel like it's worth the price. If you love everything in your box, that's a deal that's hard to beat.  
However, if you'd rather stick with sample sizes, Ipsy Glam Bag is a great value for the money as well as a beauty subscription. At only $10 per month, you can try a variety of brands while still getting the occasional full-sized product thrown in.
You also don't have to feel as guilty about tossing a sample sized product if you don't like it, so this service is great for people who would like to try a ton of new products before committing to buying the ones they really love. Both boxes are a great value for the money so at the end of the day, it's all about what you personally are looking for in a beauty box.  
Still Stuck? Here are some different boxes we compared against Ipsy Glam Bag. See how Ipsy compares to Birchbox here and how Allure compares with Ipsy Glam Bag here.