Latest posts by Alizabeth Swain
(see all)
Are you tired of hearing about Ipsy, Boxycharm, Glossybox, and all of the other huge name-brand beauty subscription boxes?
As a beauty YouTuber, who is passionate about all things subscription boxes, I can totally relate. It seems like every time I even whisper the word "Ipsy" around my phone, my Facebook ads are flooded with Ipsy and Boxycharm deals.
*sigh*
What's a girl to do when she's tired of being disappointed in the super expensive name-brand subscription boxes? I'll tell you what you're going to do.
You're going to check out Lip Monthly! SPOILER ALERT: I loved this subscription box!
Suppose you're on the hunt for a subscription box/bag that's affordable, going to send lip products, and send you brands that you're familiar with. In that case, you definitely need to keep on reading. I've included a breakdown of my personal experience was of ordering this subscription was like, as well as what I received in my bag.
Keep reading to learn more!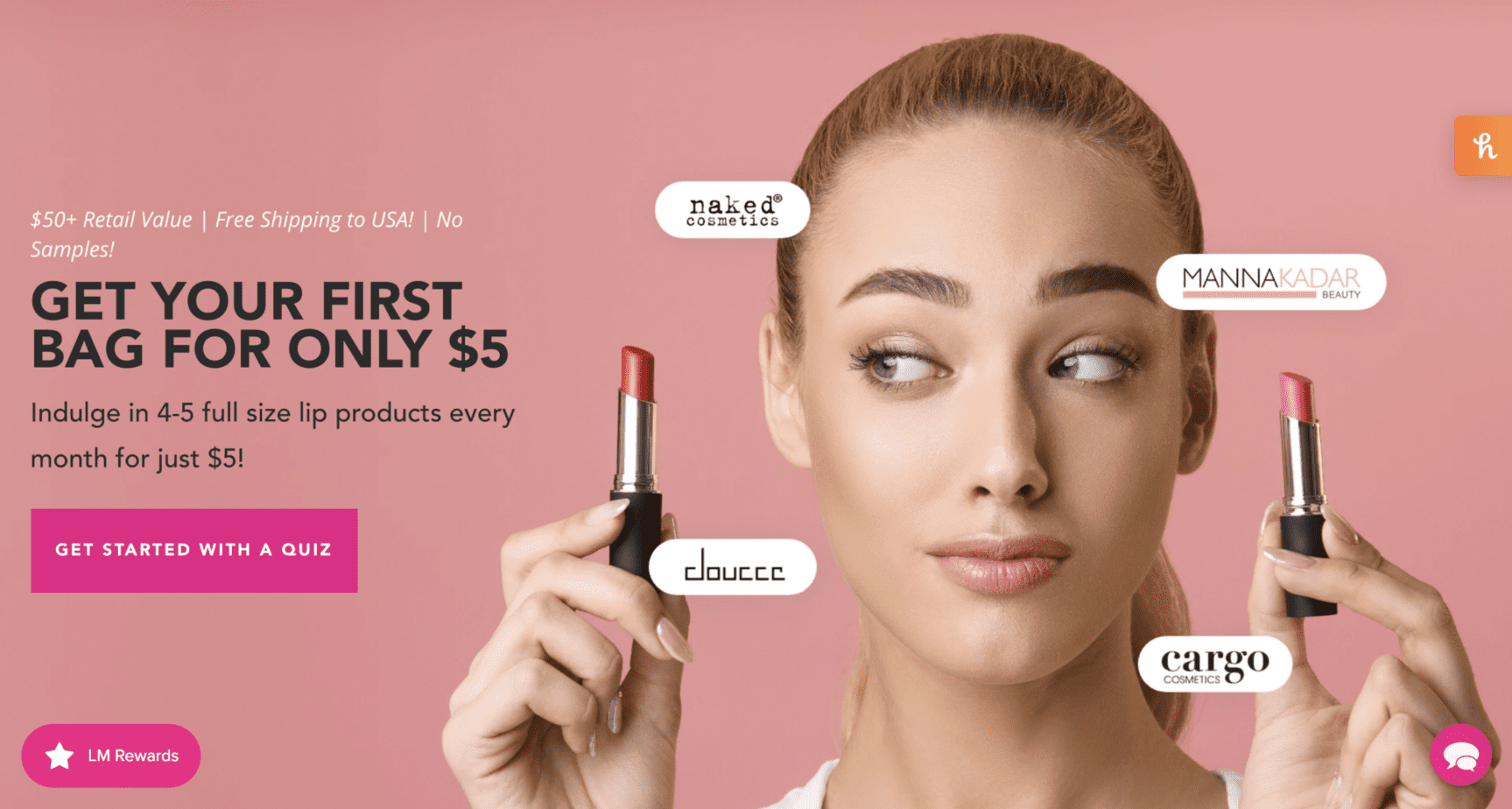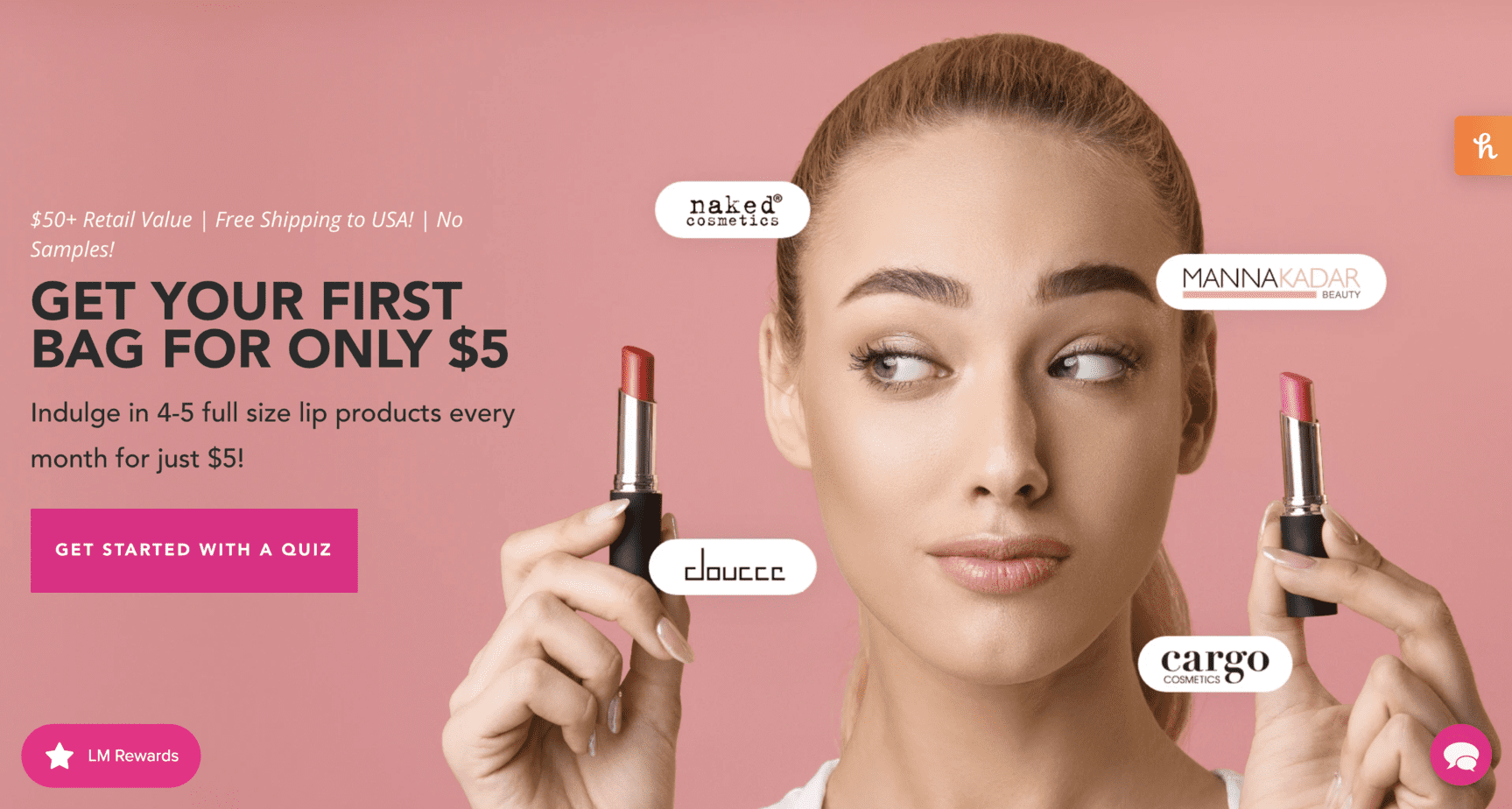 What's Lip Monthly?
Okay, okay. I know you're probably desperate for all of the details about Lip Monthly now, right? I'll cut right to the chase.
Lip Monthly is a type of beauty subscription bag. When you sign up for their subscription box service, you can get your first bag for $5. In each bag that you receive, you'll receive four to five full-sized lip products.
Very similarly to other types of beauty subscription boxes, you'll have the option to create a personalized profile. Then, you'll have the opportunity to activate your subscription and start receiving boxes. 
Also, Lip Monthly states on their website that all of the products they send out in the bags come directly from wholesalers and brands that they work with. Some of the companies they say they work with include:
MAC Cosmetics

Cargo Cosmetics

 Naked Cosmetics

Bella Pierre Cosmetics

Docce 
If you're familiar with the beauty world, you'll know that these are very familiar name brands. Plus, they're familiar with name brands because they offer such quality products.
What was my Lip Monthly signing up and ordering experience like?
 All right, now it's getting to the dirt of this review. The first thing that you'll probably want to know about is how easy it was to sign up for Lip Monthly and order off of their website.
When I first signed up for Lip monthly, I was brought to a page that highlighted all of the details on their subscription. The website said that I could get my first lip monthly bag with them for only $5 but that my bag would have a $50 minimum retail value. In addition, they highlighted that they won't be including any samples inside of the subscription and that all words in the United States ship for free.
 The first thing that I had to do when signing up for them was complete a quiz. I was kind of nervous about this because it's some quizzes can take forever. However, being as that I'm not a very patient person, I realized that my idea of forever may not be as long as some other people's. 
Next, I was brought to a page that asked me to choose a subscription that I want. Their first subscription option was a monthly subscription. Oh, that's my first bag starting off at $5. Then, they highlight that the discount four of my bag would be automatically applied when I check out.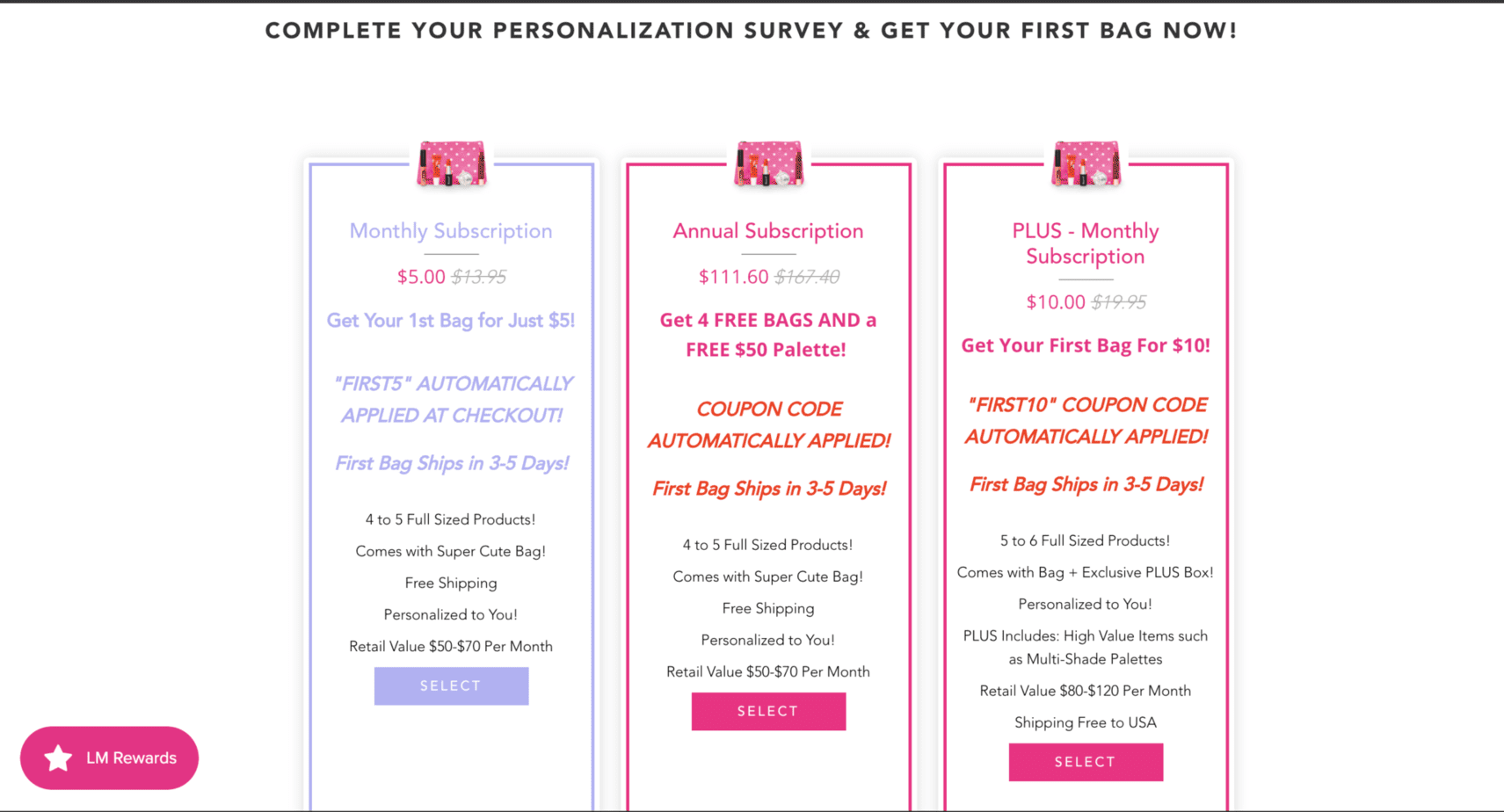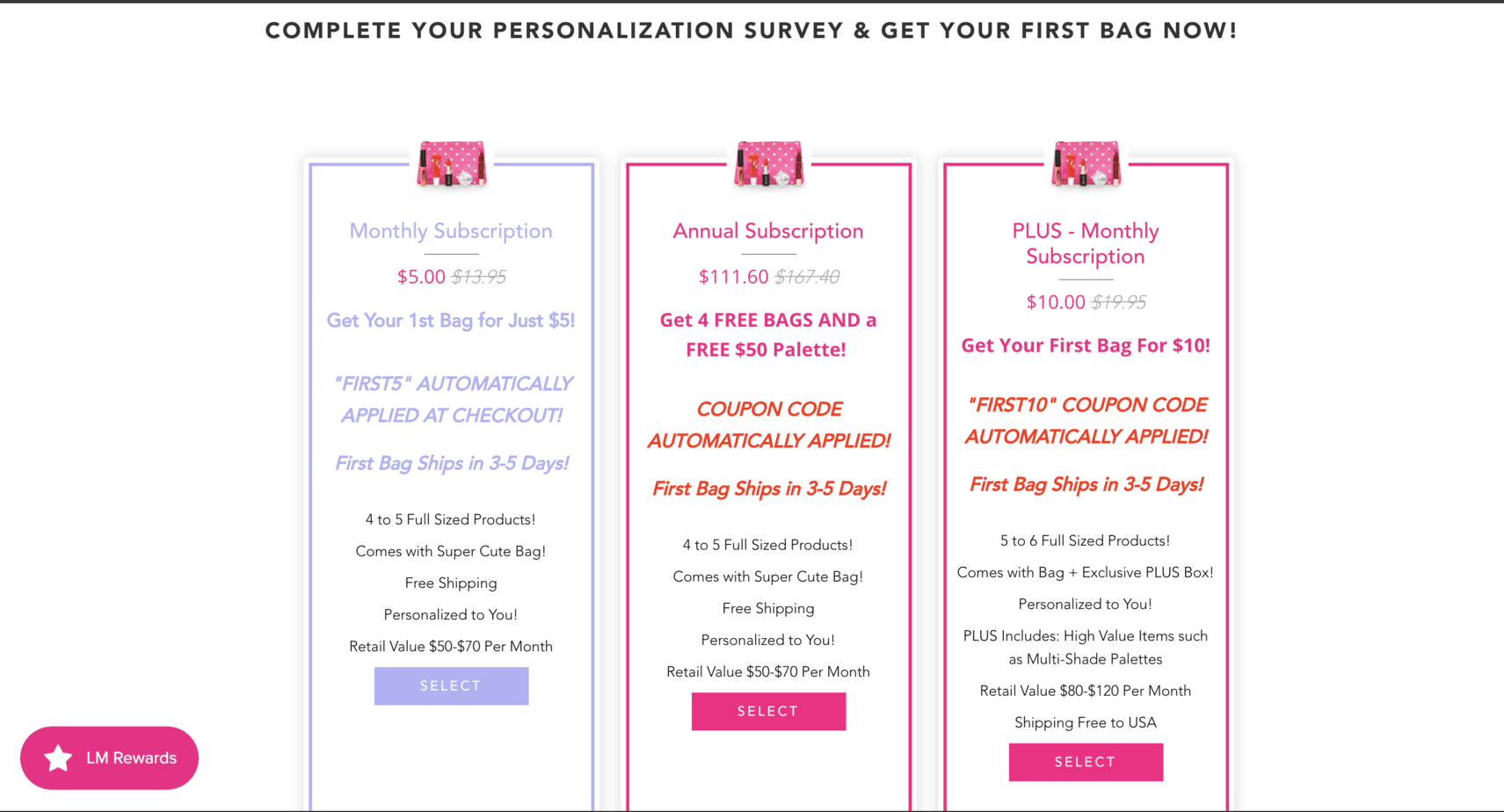 Then, they said that in each monthly subscription that I received from them, I would receive four to five full-size products, a cute bag, personalized my profile, and a retail value of $50 at a minimum and up to $70 maximum. They also offered an annual subscription for $111.60 per year. They stated that you would get four free bags and a $50 palette in your order if you chose the annual subscription.
Lastly, the other subscription option that they offered is their Lip Plus monthly subscription. Spoiler alert, I also ended up signing up for this subscription to and I included my experience was like with the Lip Monthly Plus subscription in this review. So, if you're struggling to decide between the two subscription options, don't worry. I've got you covered.
 For the Lip Plus Monthly subscription option, they highlight that you can get your first bag for $10. Now, I do want to clarify that if you decide to get more than one a month subscription for them, you can expect your monthly subscription for the regular bag to run you $13.95. If you decide that you want to keep the Lip Monthly Plus subscription, the bag will run you $19.95.
In the Lip Monthly Plus bag, they say that you will receive 5 to 6 full-size products. Also, they state that your subscription will come with a bag and an exclusive plus box. In addition, they say that their Lip Plus Monthly subscription option is personalized and comes with high-value items, such as pallets that come with multiple shade options. Lastly, they write that the retail value of their plus monthly subscription runs at a minimum of $80 and with a maximum of $120 per bag. 
Sign Up Quiz
The first quiz that I'd filled out was the regular Lip Monthly bag. Then, I went back in and filled out my quiz for the Lip Plus Monthly bag, but the quizzes weren't any different. So, the first question that I was asked was to select my favorite color to wear my lips.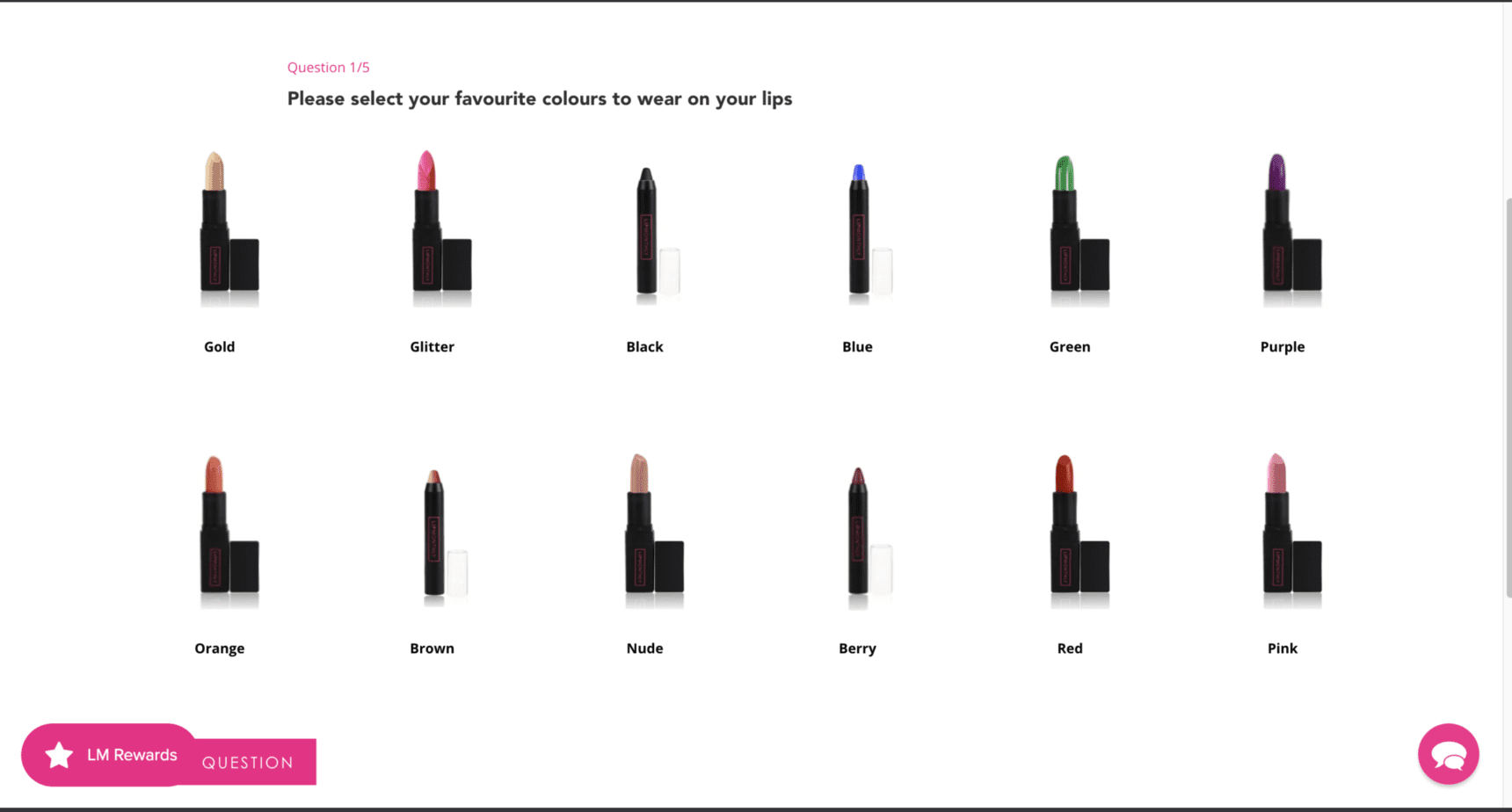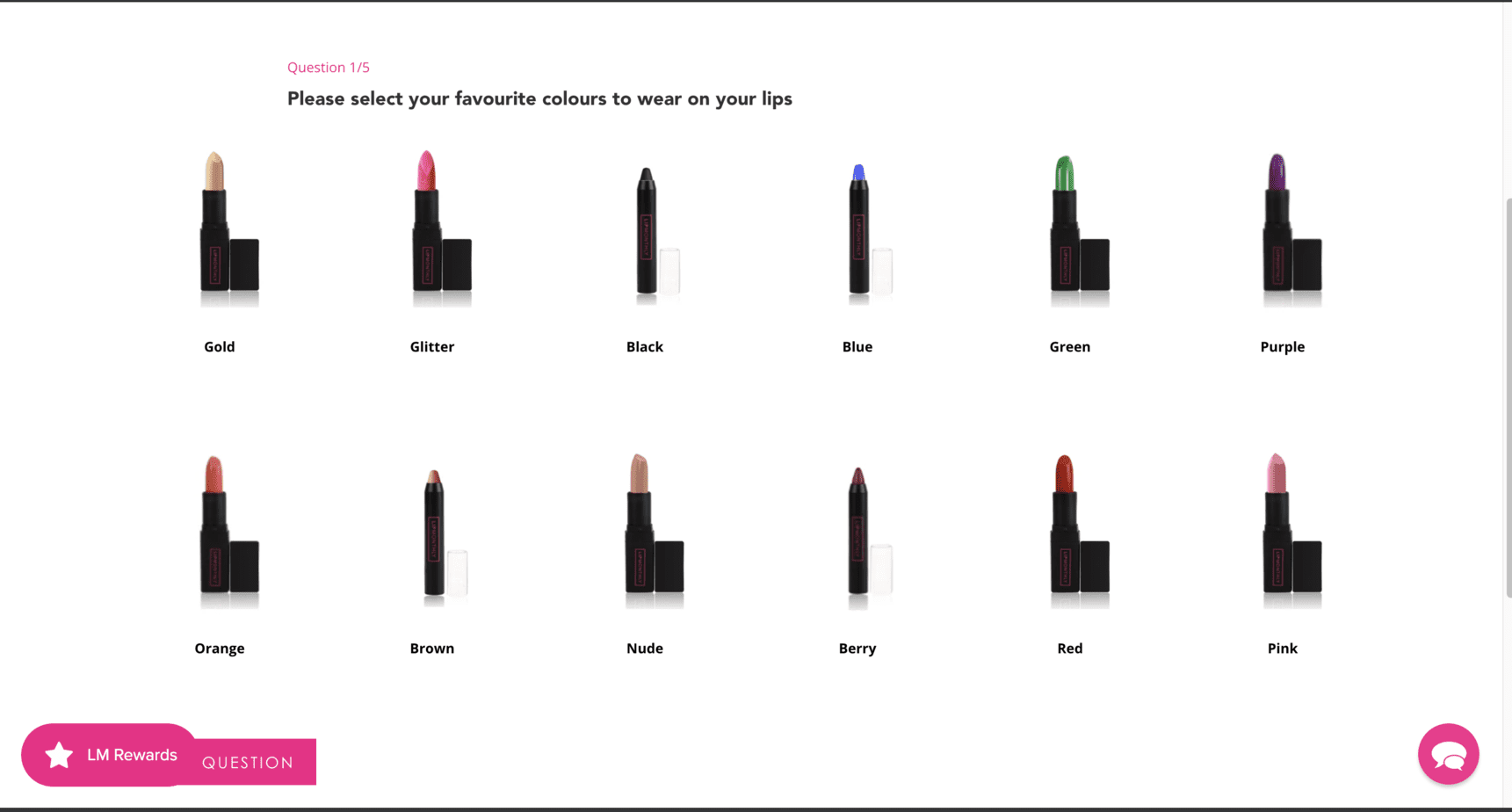 The options were blue, black, glitter, nude, berry, and brown. I chose Brown, Berry, nude, and glitter. The next question that I was asked was about the types of lippy's that I would enjoy receiving in my subscription boxes. Then, Lip Monthly highlighted that they try to focus on my subscription to the products has I choose when filling out the survey.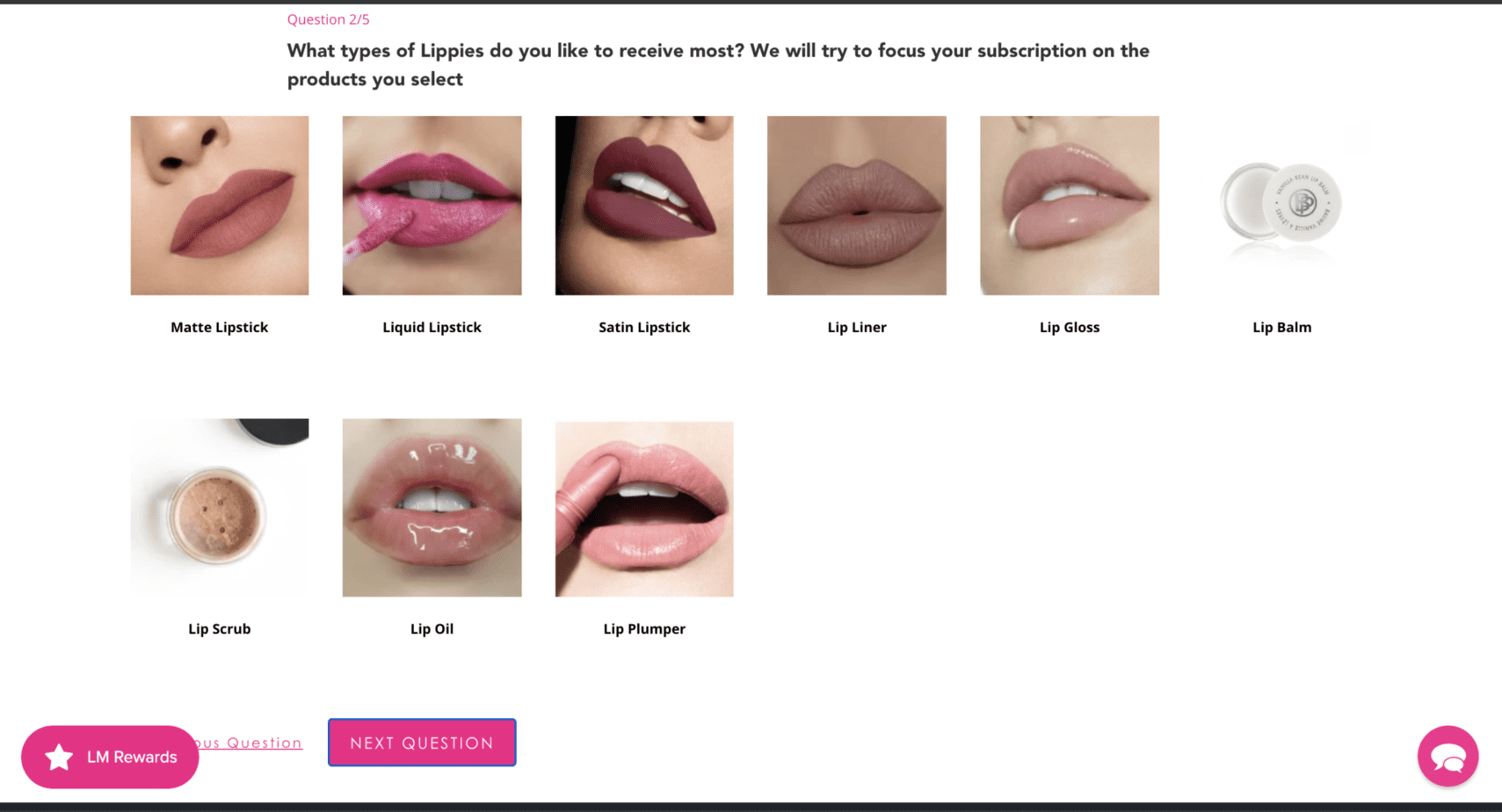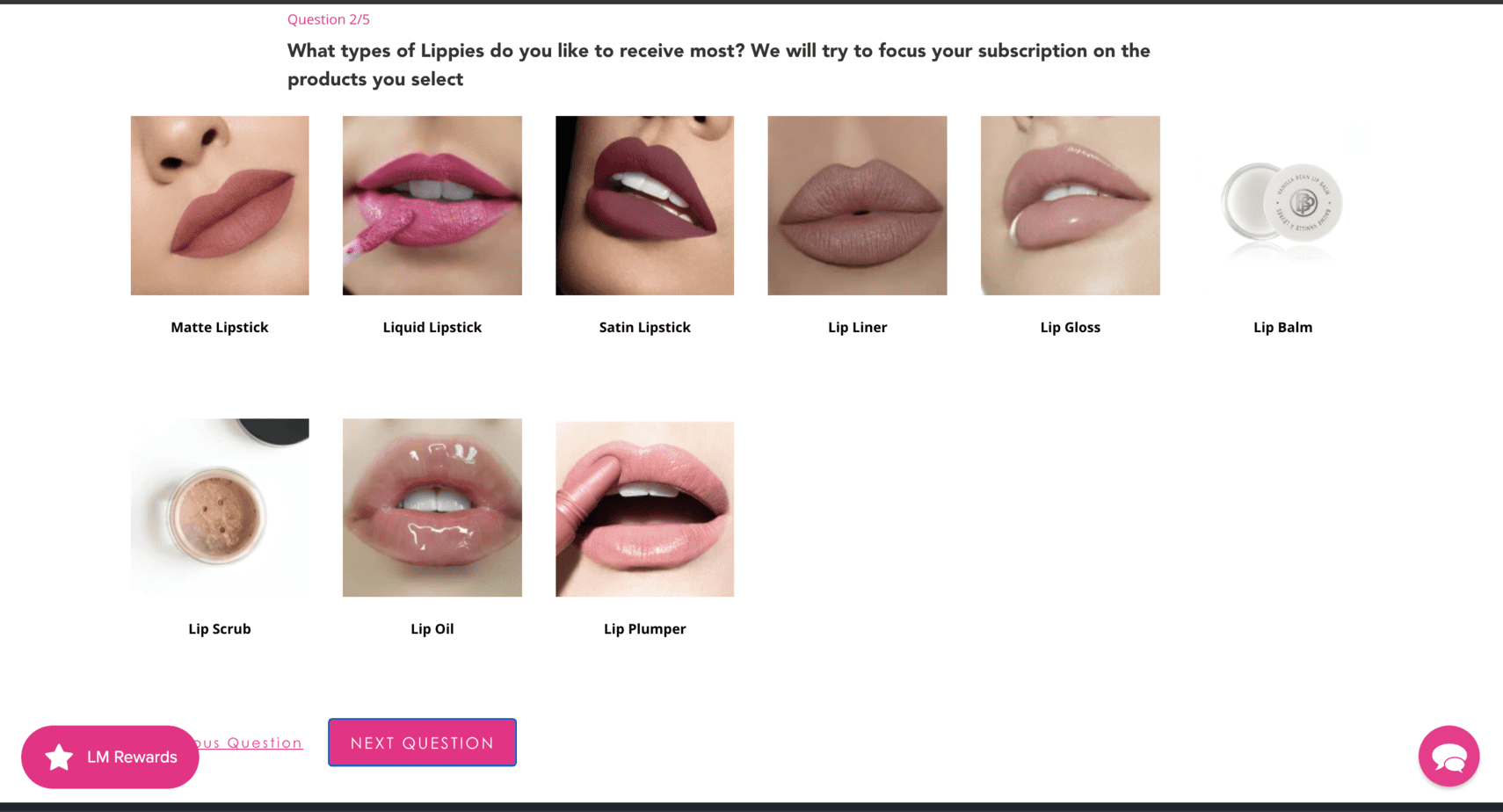 The options that I had to choose from were matte lipstick, liquid lipsticks, satin lipsticks, lip liner, lip gloss, lip balm, a lip scrub, lip oil, and lip plumper. I chose matte lipsticks, liquid lipsticks, lip liner, satin lipstick, lipgloss, lip scrub, and lip plumper.
Next, I was asked about my skin tone. The options were light, Fair, medium, tan, olive, dark, and deep. I chose Fair. Then, I was asked about what my hair color currently is. Now, if you've been around for my other reviews, you'll know that I'm constantly changing my hair color. I have the time this review, I've dyed my hair a dark brown. This is actually my natural hair color.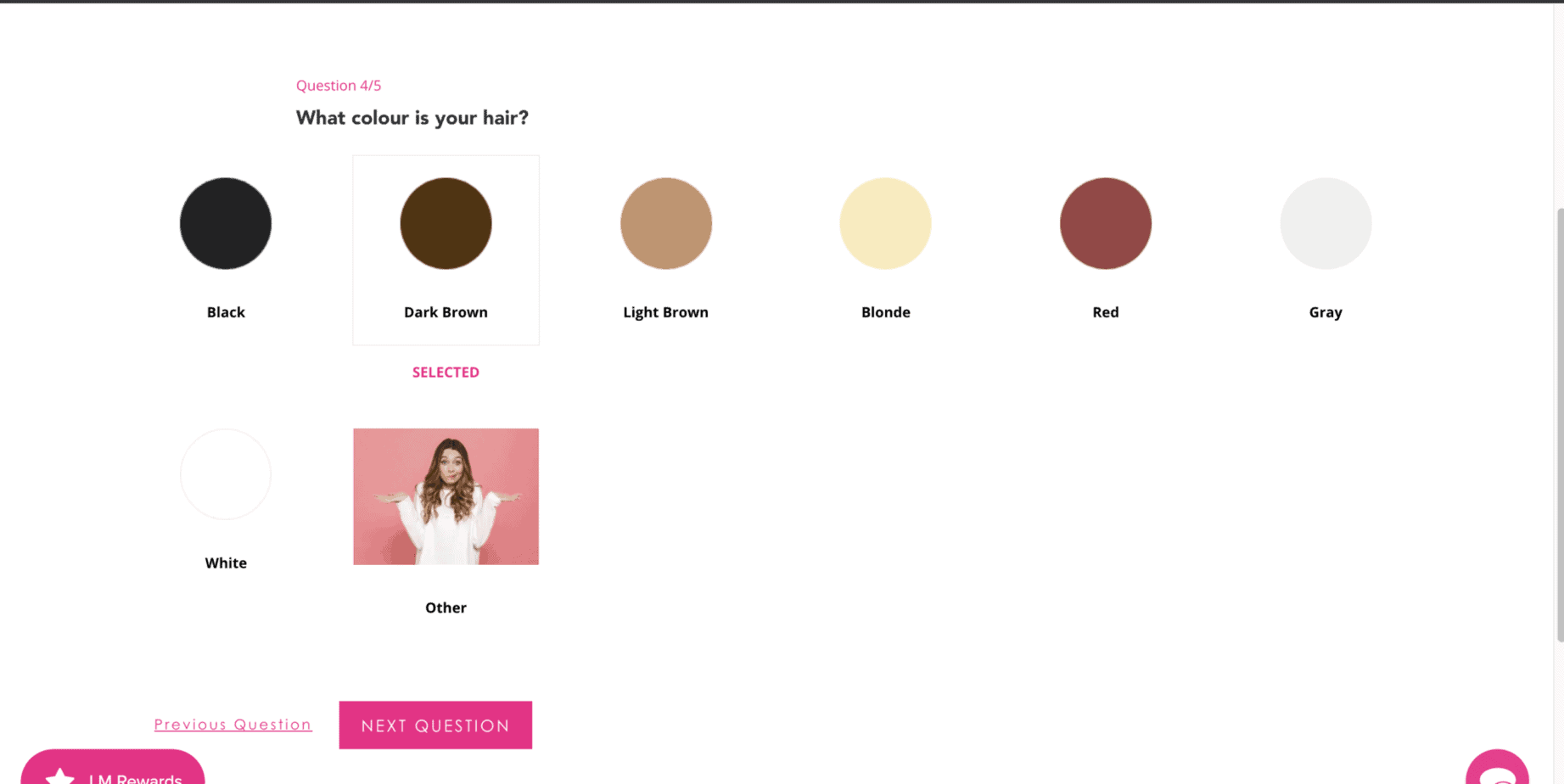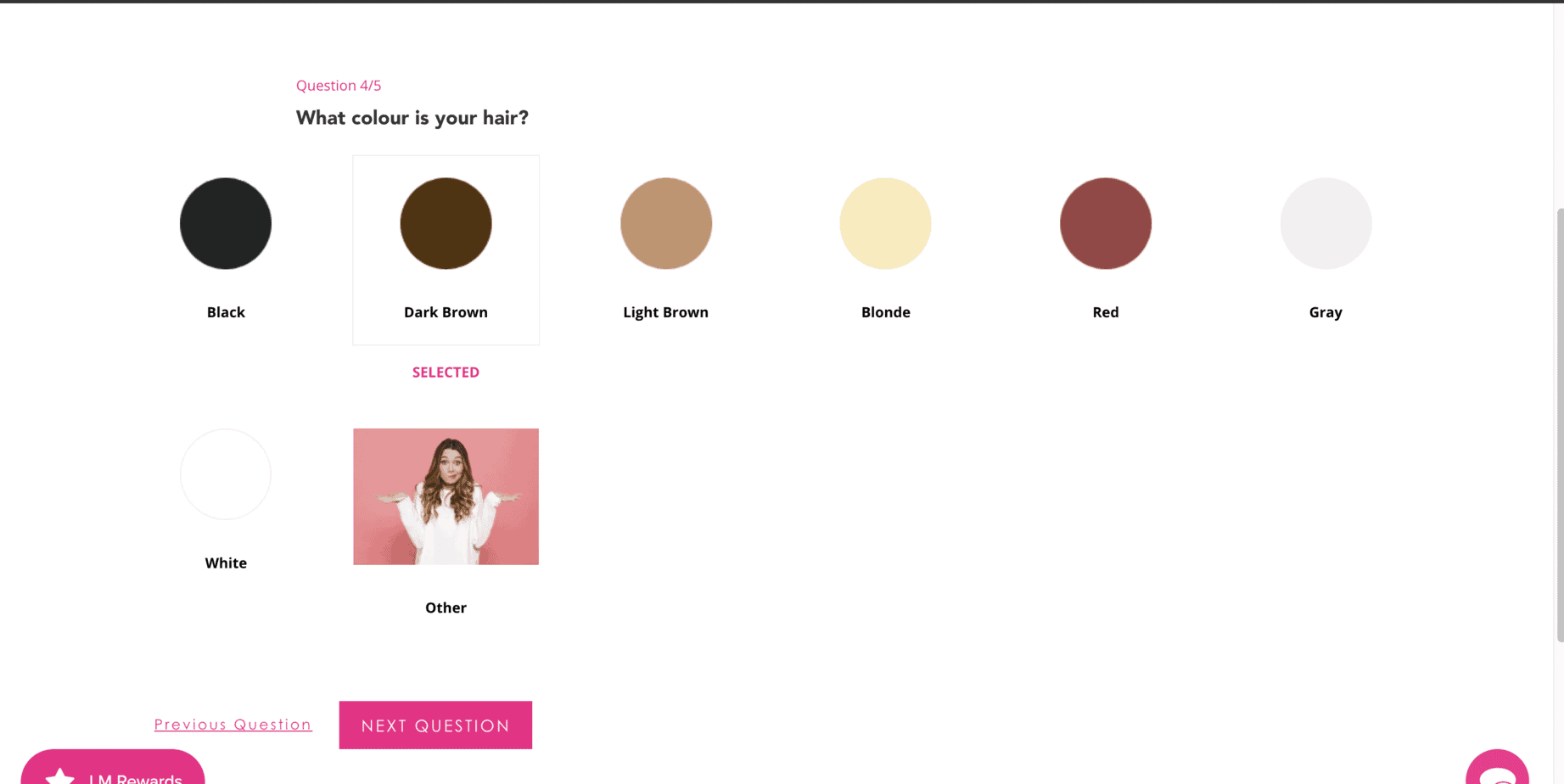 The options to choose from for hair color were black, dark brown, light brown, blond, red, white, and other. I chose dark brown. Lastly, I was asked about the color of my eyes. The options were brown, hazel, blue, green, amber, violet, and other. I chose green.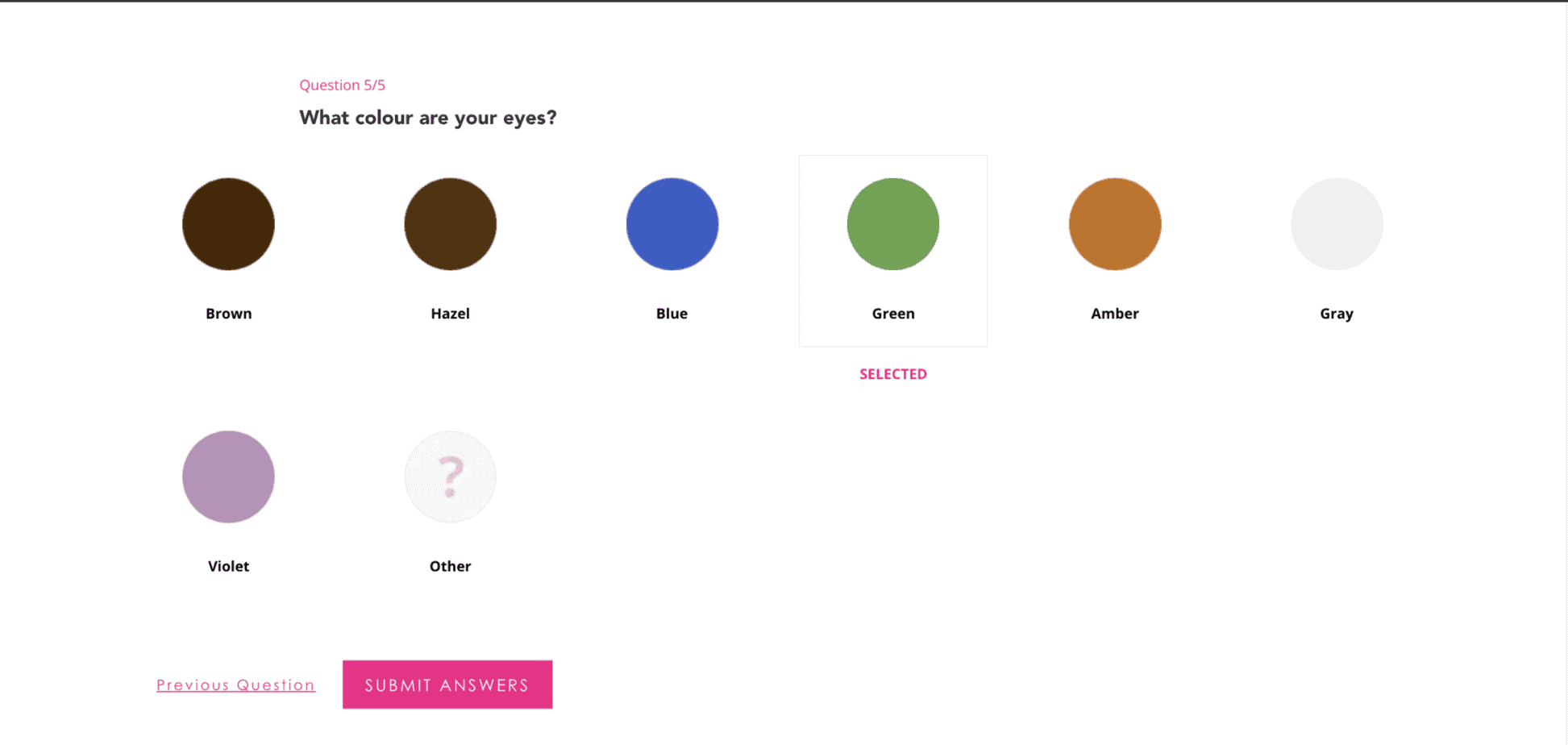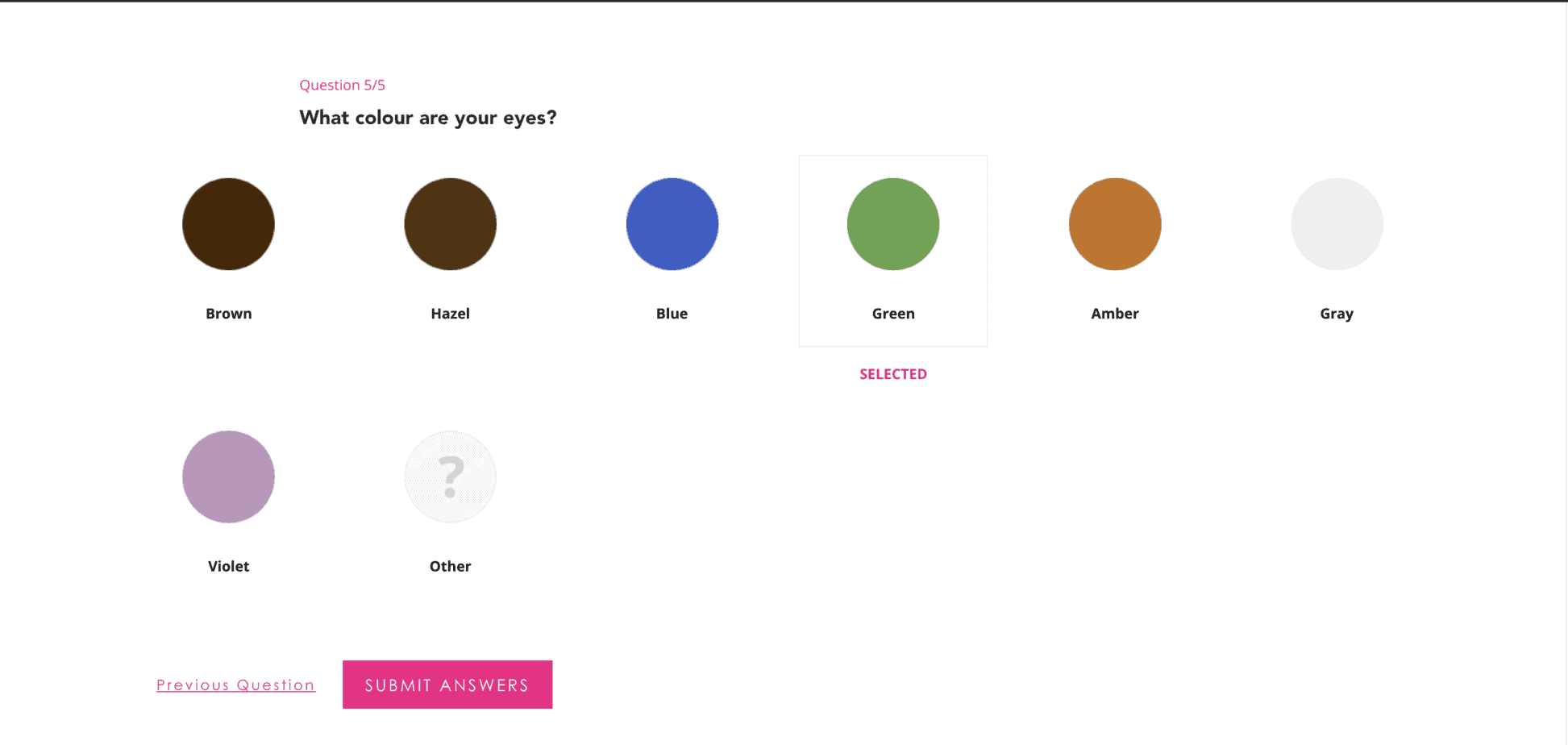 Then, my quiz was finished. After that, I simply had to enter in my shipping address and my payment information. I was also asked to confirm my account via email. Then, I was left to wait.
My Lip Monthly Bag
I received my Lip Monthly bag and my Lip Monthly Plus bag at the same time. I was here both of these bags about two and a half weeks after I had initially ordered them. At first, I'll admit that I was very impatient receiving these in the mail. I thought that maybe the packages had gotten lost in the mail. But that's when I learned that they said that the shipping time before their first-time subscribers was a little bit different than the rest of their regular monthly subscribers.
In my first Lip Monthly bag, I received:
A Lord & Berry lip crayon

Makeup Geek eyeliner

Portland Bee Balm lip balm

Lazy liquid lipstick

Manna Kadar Beauty Mascara
So, when I first opened up my bag, I noticed that I received a lot more than just lip products. However, I will admit that I was confused because I was anticipating all of the products that I received in my Lip monthly a bag of to be lip products.
I receive two eye products and 3 lip products. Right off the bat, I recognize all of the brands except for the Portland beer company. However, I am somewhat of a lip balm snob, so I kind of just stick with the super big-name companies because I know it works for my lips. However, since I'm always losing it be lip balms and chapsticks that I buy, I'm always down to try out products from new brands. 
Lord & Berry Crayon Lipstick- Shade "Cayenne" 
The first product but I was really interested in trying out from my Lip Monthly box is the Lord & Berry crayon lipstick in the shade Cayenne. I'm very picky about my crayon lipsticks, so I was really interested to see if what kind of formula this one had. Some crayon lipsticks that I try before in the past are more translucent and don't give me the coverage, and I'm looking for out of lipstick.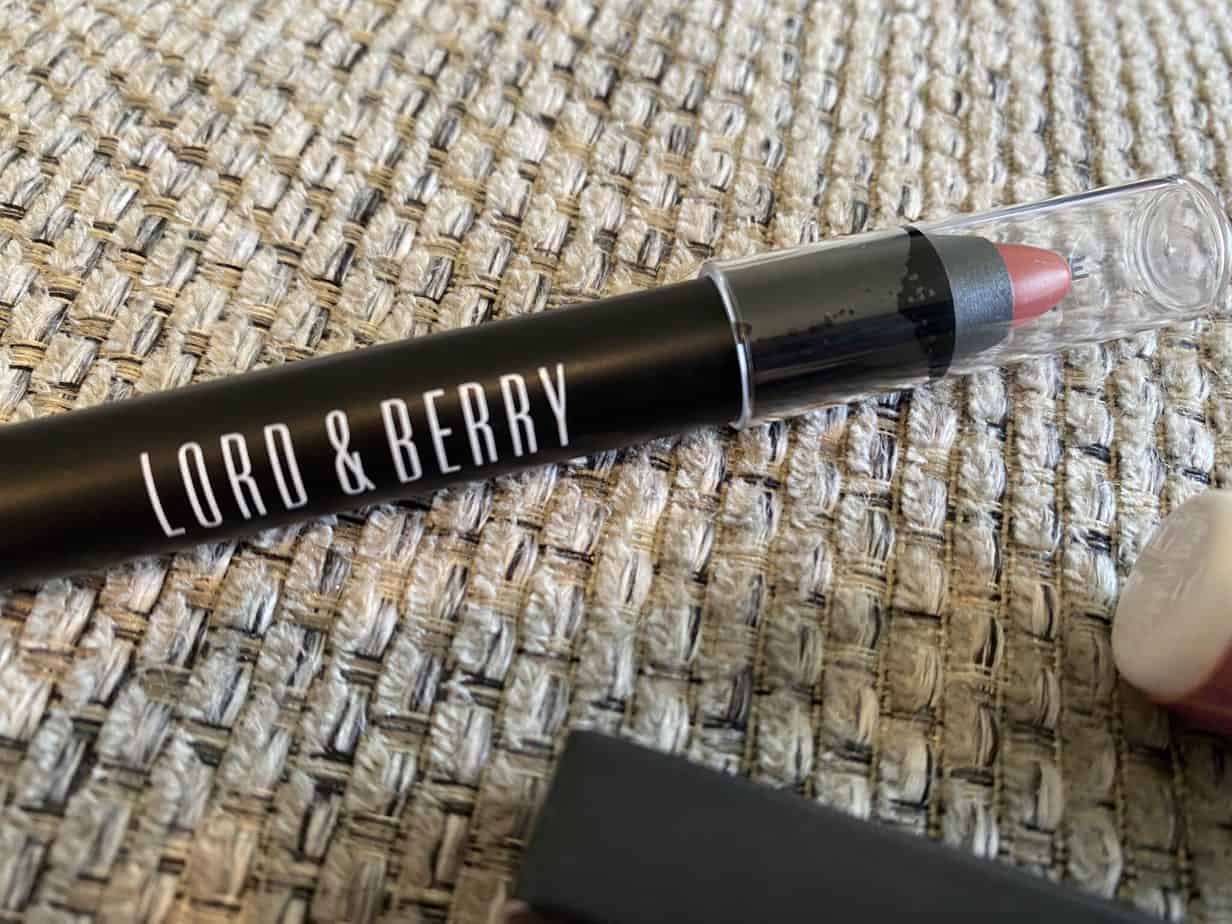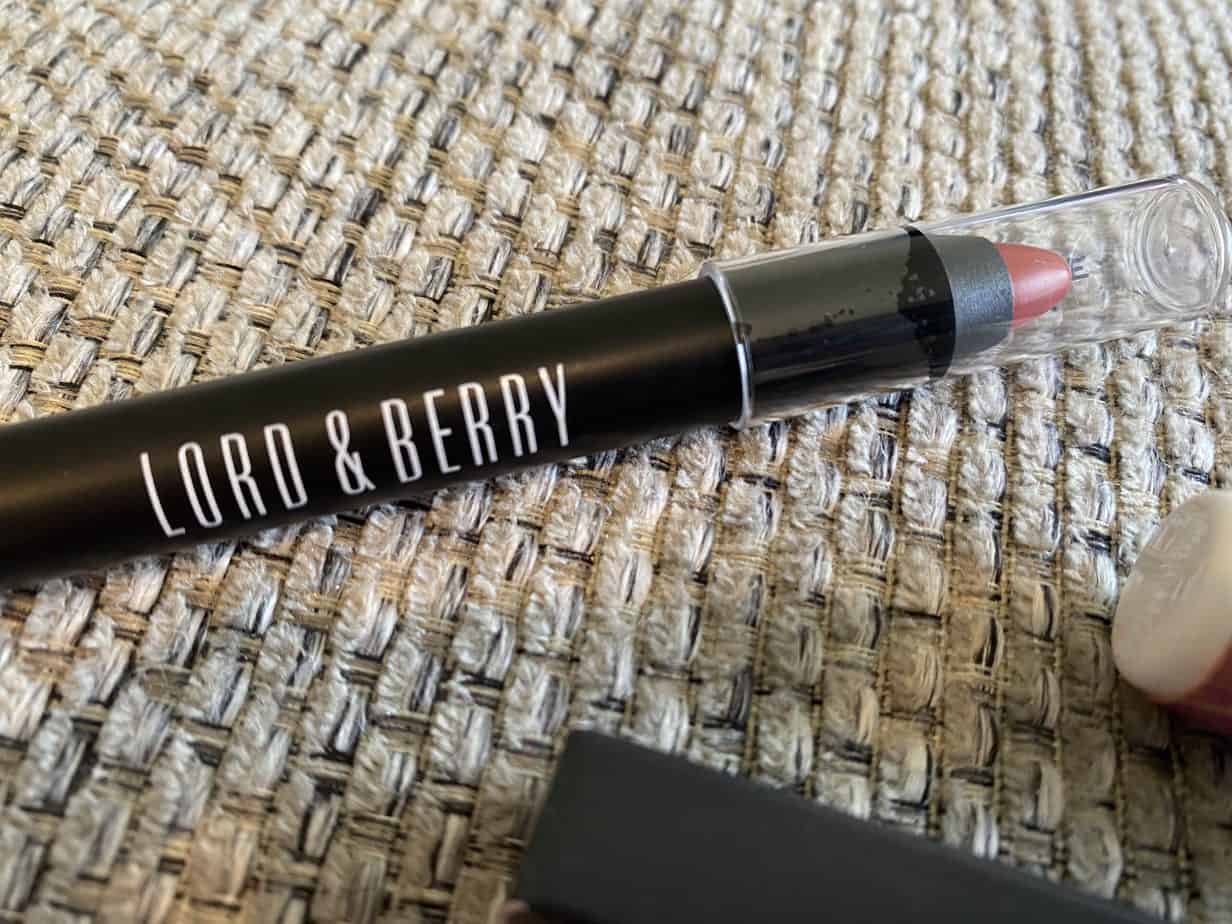 However, I really loved the coverage of the crayon lipstick that I received in this bag. They should Cayenne is like a brick red and is a beautiful fall shade with my skin tone and my color hair. However, I wasn't completely in love with the formula of the crayon lipstick. It had a lot of transfers and didn't stay very long. This is definitely one of the more high-maintenance lip products that were in this bag, if not the most high maintenance.
It didn't have any scent to it and went on easily. This is definitely a product that I would layer my lips with if I had another liquid lipstick in a similar shade to pair with this one. I don't feel like it would go super great with the liquid lipstick that I received. I do you like the liquid lipstick I received to read and wouldn't make a great color Match for the crayon.
Laritzy Liquid Lipstick – Thrill 
This brand is a company that I'm always receiving in my Ipsy and Boxycharm up boxes. This is a liquid lipstick that I've come to know and appreciate because of the unique coconut scent in its formula. However, I've never really heard a lot of other people talk about this scent, so I'm not sure if all of their liquid lipsticks have the coconut scent or if it's just the specific shades that I've had the opportunity to try before in the past.
The applicator for this liquid lipstick is your normal do fabricator. There isn't anything special about the packaging or the applicator. Now, I'm very partial towards liquid lipsticks because I feel like the lazy version of lipstick. I don't have to worry about using a lip liner or having to touch up every few hours.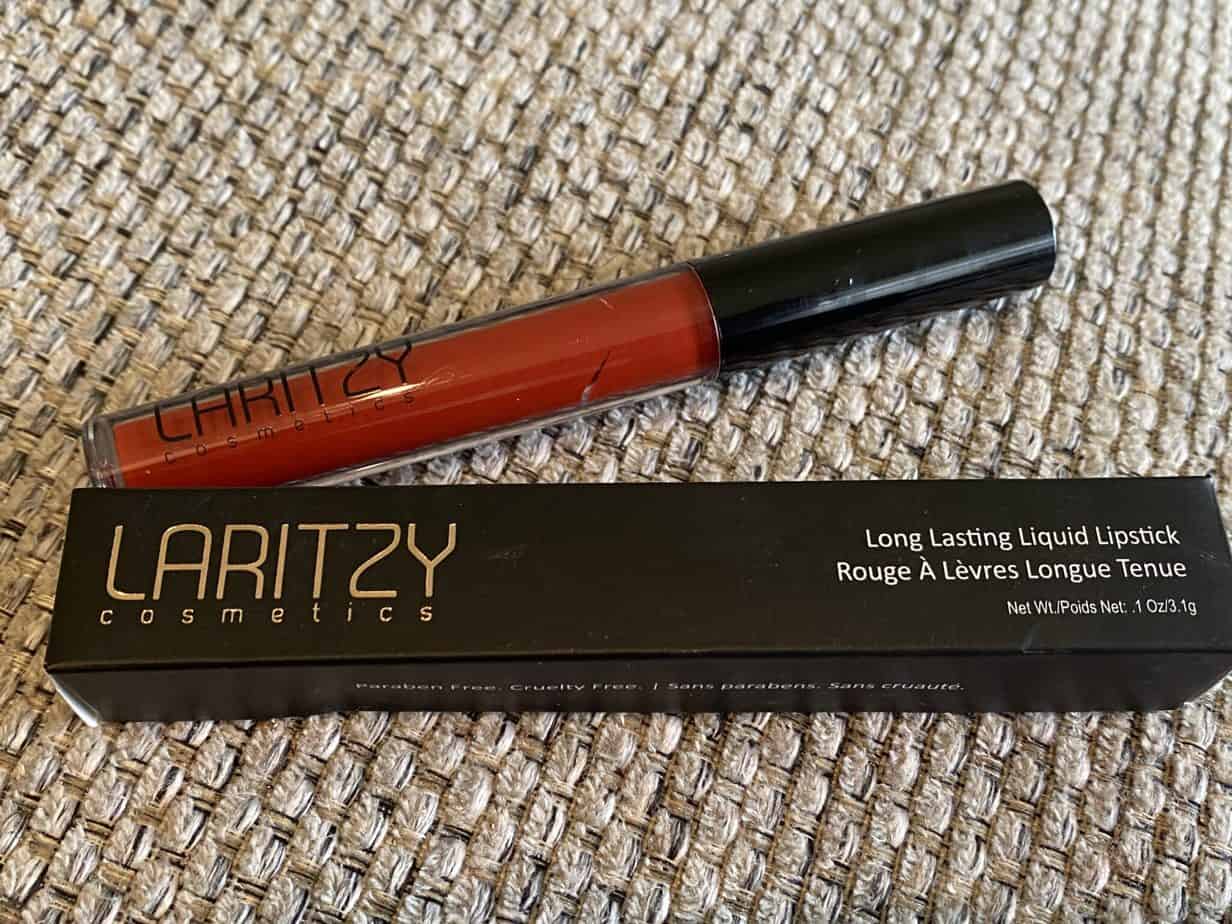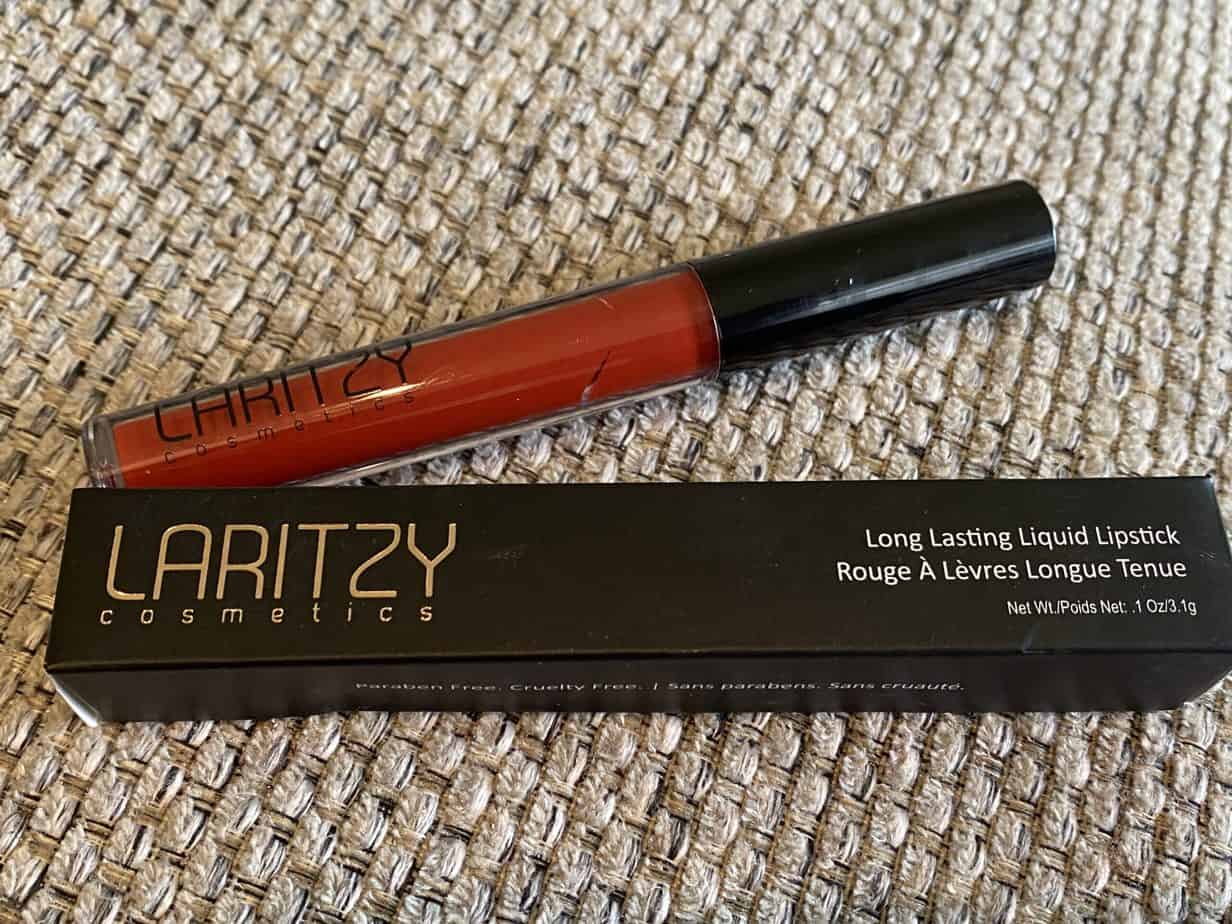 A lot of the liquid lipsticks that I use tend to stain my lips, depending on what color they are. This is the same situation with this liquid lipstick, the shade definitely stained my lips. However, I wasn't mad about that. Plus, with the dough foot applicator, I was able to make it appear that I had lined my lips when really I had just carefully used the dough foot applicator to mimic the appearance of lip lining.
As for the formula, this formula takes a little while to settle and dry down. So, it's not necessarily a formula that I would recommend if you were in a super rush. However, I really like the shade that I received because it's bold and color full of summer color. In addition, I really enjoyed how long-lasting this formula was. 
Makeup Geek Eyeliner – Gunmetal 
Makeup Geek is a brand that I always loved receiving in my subscription boxes. However, it's not a brand that I see a lot. Also, suppose you've ever read any of my other reviews.
In that case, you'll know that I'm always complaining about not receiving enough pencil eyeliners in my subscription boxes. I always tend to get at least two or three liquid eyeliners in my subscription boxes every month. You would not believe the number of liquid lipsticks that I have sitting in my drawer just because I don't receive enough variety of pencil liners. However, I really love this wasn't something that I ran into with my first lip monthly subscription.
As for the eyeliner, I was really surprised it's actually a very metallic silver. When I read the shade gunmetal, I was expecting it to be a gray color. However, this does have some Shimmer to it and was super easy to put on. Like a lot of other glittering and metallic eyeliners, this one is smudged very easily. However, I wouldn't necessarily put this on my waterline as I had originally anticipated. And said, this is a beautiful eyeliner shade how to use 4 a night time smokey eye.
Manna Kadar Mascara – Jet Black 
I've also received a lot of this brand in my Boxycharm box is. However, I wouldn't say that I remember them well enough to know whether or not I've been impressed with their products. I do really like the packaging on it this mascara. I wasn't anticipating at all to get mascara in my subscription box from Lip Monthly. However, I'm always got to try a new mascara to see what they do with my lashes.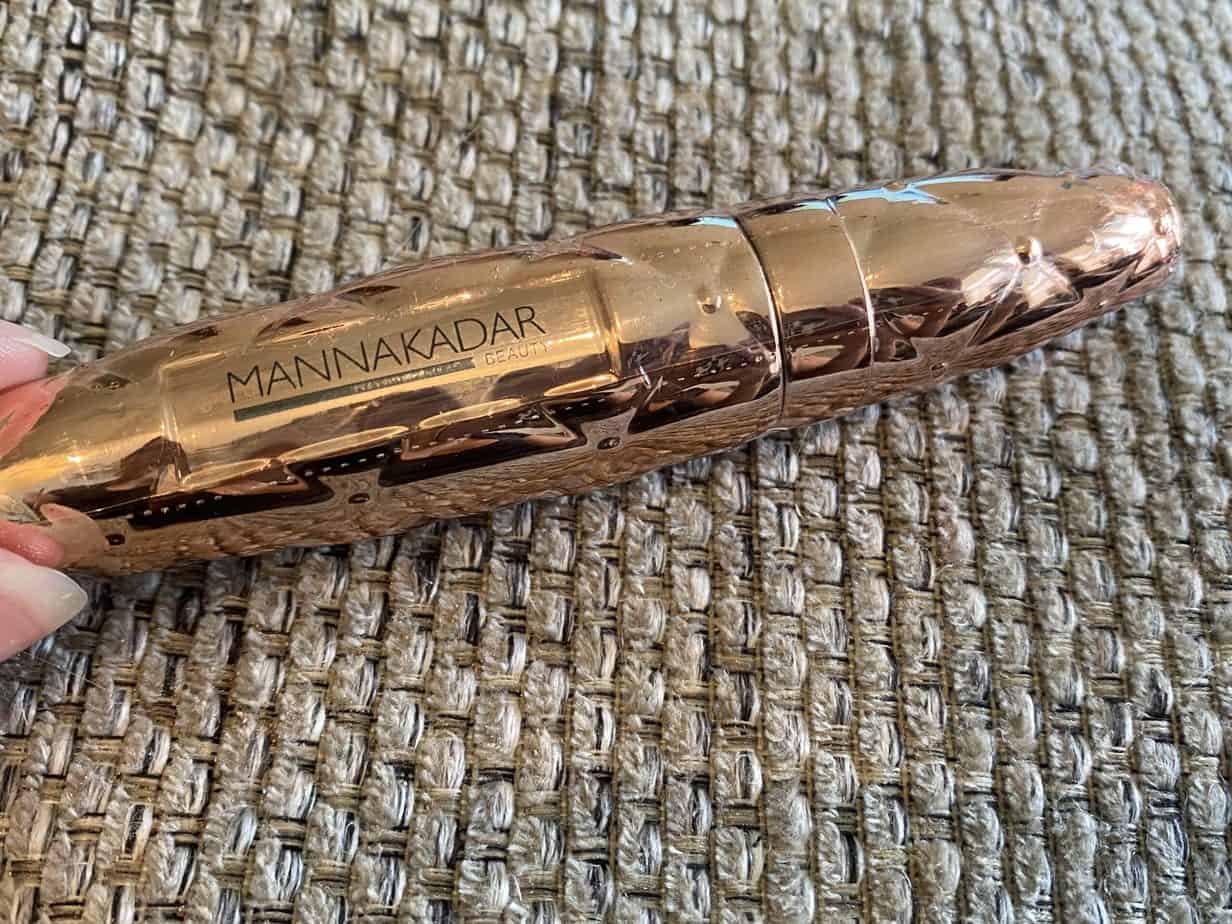 The packaging is a cute rose gold color, but the one isn't anything to write home about. It's pretty much just looks like the standard mascara wand that you would find on nearly any low and mascara. I wasn't super impressed with the formula because it's smudged. 
Final Impressions of my Lip Monthly Bag
The total value of my first Lip Monthly bag was $82. For this bag only being $5, you really can't beat the price. Now, considering that the subscription isn't always a $5, I do kind of have to take a different perspective on it.
The pricing of his bag is very comparable to the pricing of an Ipsy glam bag. In Ipsy Glam Bags, you'll tend to get sample sizes and not a full-size product. However, every single product that I received in this bag was full-size. 
Plus, I received a bunch of different brands that I was very familiar with. Also, I really enjoyed that everything I received in this box was a mixture of products that I could combine to make it work. For example, the red lipstick, the eyeliner, and the mascara could all work together to transform your face into a beautiful nighttime smokey eye.
 I would definitely get the subscription bag again. There wasn't anything in his bag that I was mad or upset with or disappointed in at all. The mascara, I would say, is the most disappointing part of the bag, but that's really just because I don't feel like I work very well with my lashes. However, if you're somebody that tends to glam and wear falsies all the time, mascara is a great tool to use to help build your false lashes stack. So, even though I wasn't completely in love with it, I know that it's still of useful product to have. 
My Lip Monthly Plus Bag
Since you were originally here for at the Olympic monthly a bag, I'm not going to take too long to review the Lip monthly plus bag. However, I am going to give you some insight into it so you can get a better idea of whether or not you should invest your money into this bag. 
I received 6 products in my Lip monthly it plus bag. When I want to talk about, before I get into showing you what I received, I was under the impression that we wouldn't get sampled in the lip monthly plus bag. However, there is one product in here that I'm not entirely sure isn't a sample. It comes in a little sample card and is very small.
Also, I would like to comment on how the pictures of the products they have for this review may look a little dirty. But, the pallet that I received in my Lip Monthly Plus bag broke, and it spilled out all of the powder dust or to the products that I received.
I couldn't completely wipe all of the dust off of everything because it just didn't seem like it was coming up. However, I don't really blame Lip monthly for this, although they could have packaged it a little better. Broken pallets are an easy fix, so I'm not too upset about it, considering that I didn't pay full price for the bag.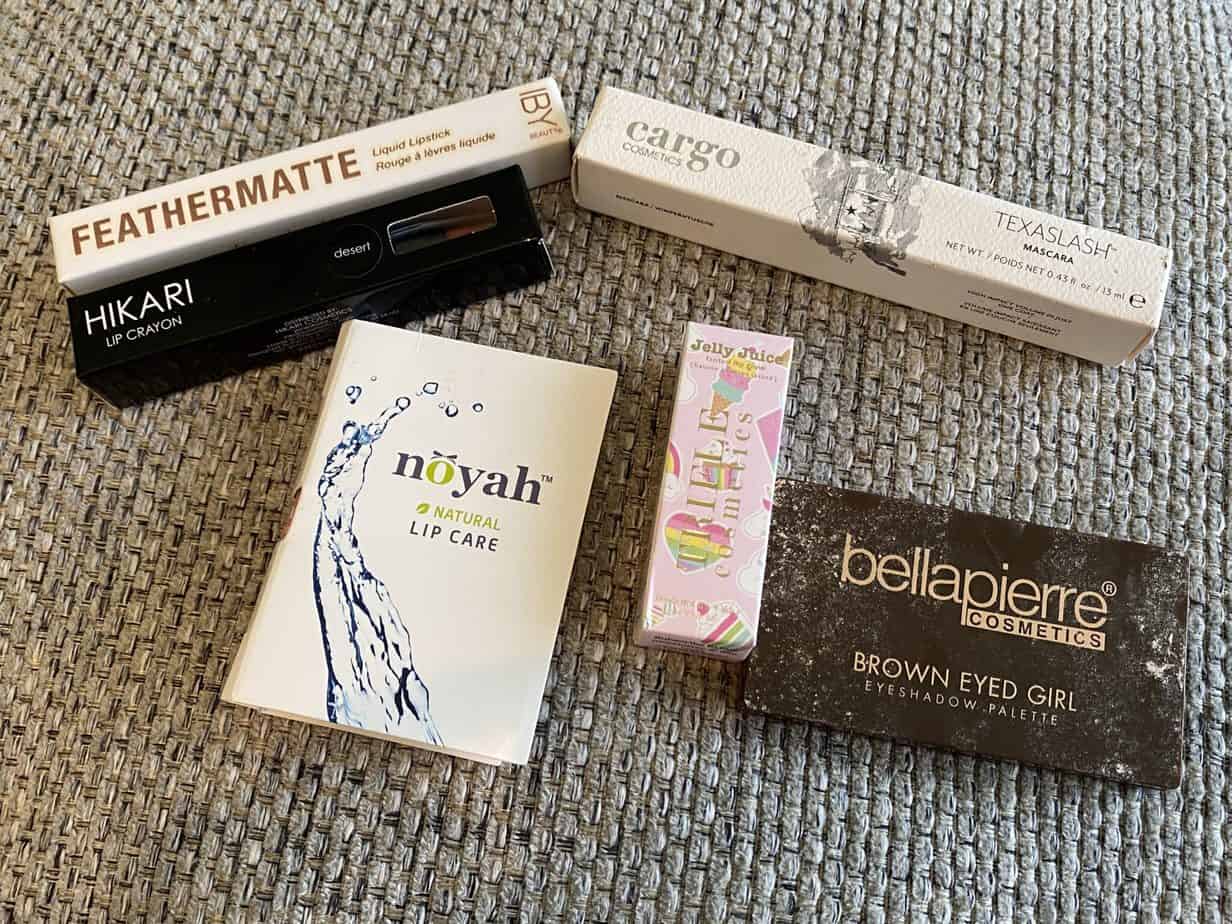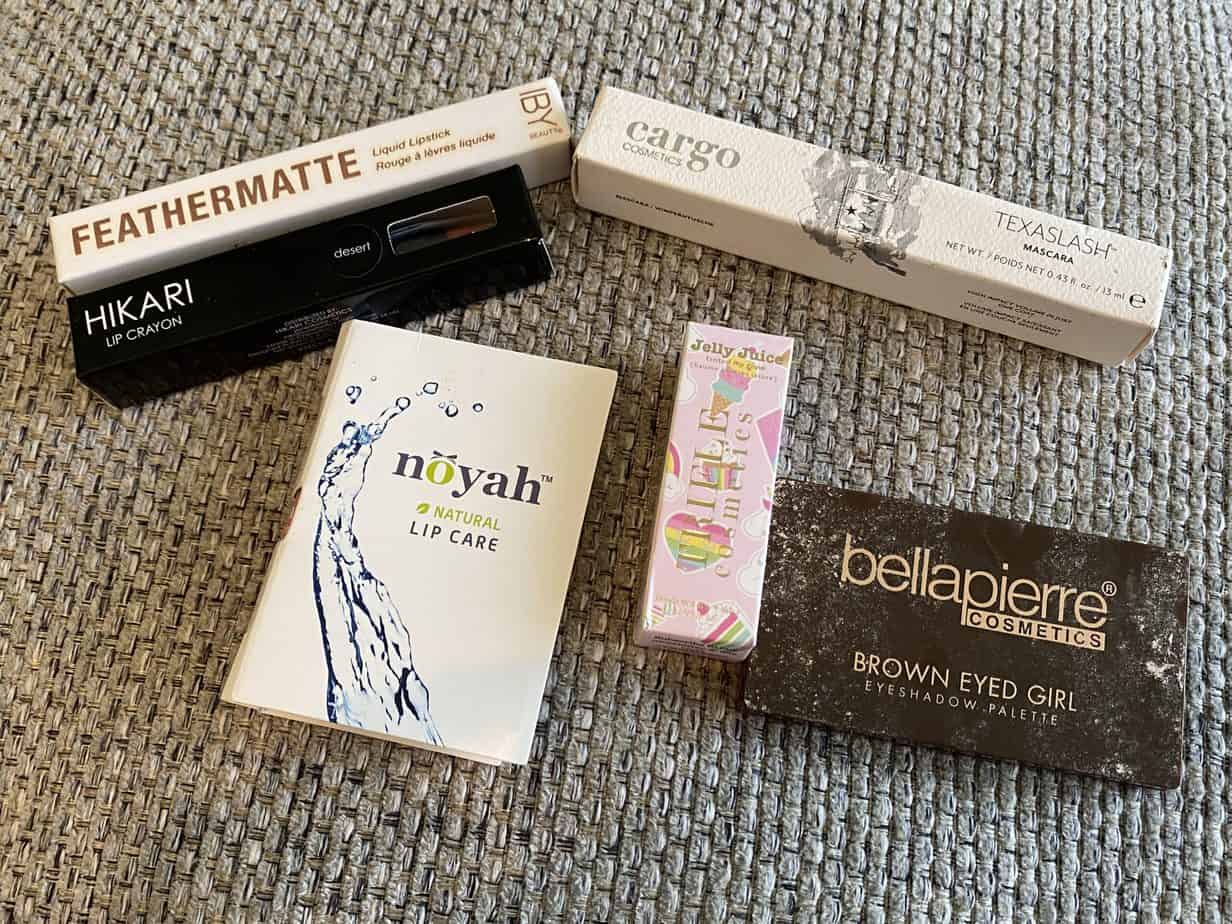 The products I received are:
FeatherMatte Liquid Lipstick

Hikari Lip Crayon

Noyah Natural Lip Care lipgloss

Cargo Cosmetics TexasLash Mascara 

Trifle Cosmetics Jelly Juice

Bella Pierre Cosmetics Brown Eyed Girl Eyeshadow Palette
FeatherMatte Liquid Lipstick
I really don't have much to say about this liquid lipstick. The only reason why is because my box was empty. I didn't receive anything inside of the box for it this liquid lipstick. I still haven't reached out to Lip monthly about this because I've been so busy, and it's entirely my fault.
However, when I look at the price of this liquid lipstick online, I saw that their products are retailing for around $12
Hikari Lip Crayon – Shade Desert 
I was so in love with the first lip crayon that I received that I had the exact expectations for this lip crayon. However, I was a lot more disappointed with this list crayon than I received with the first one.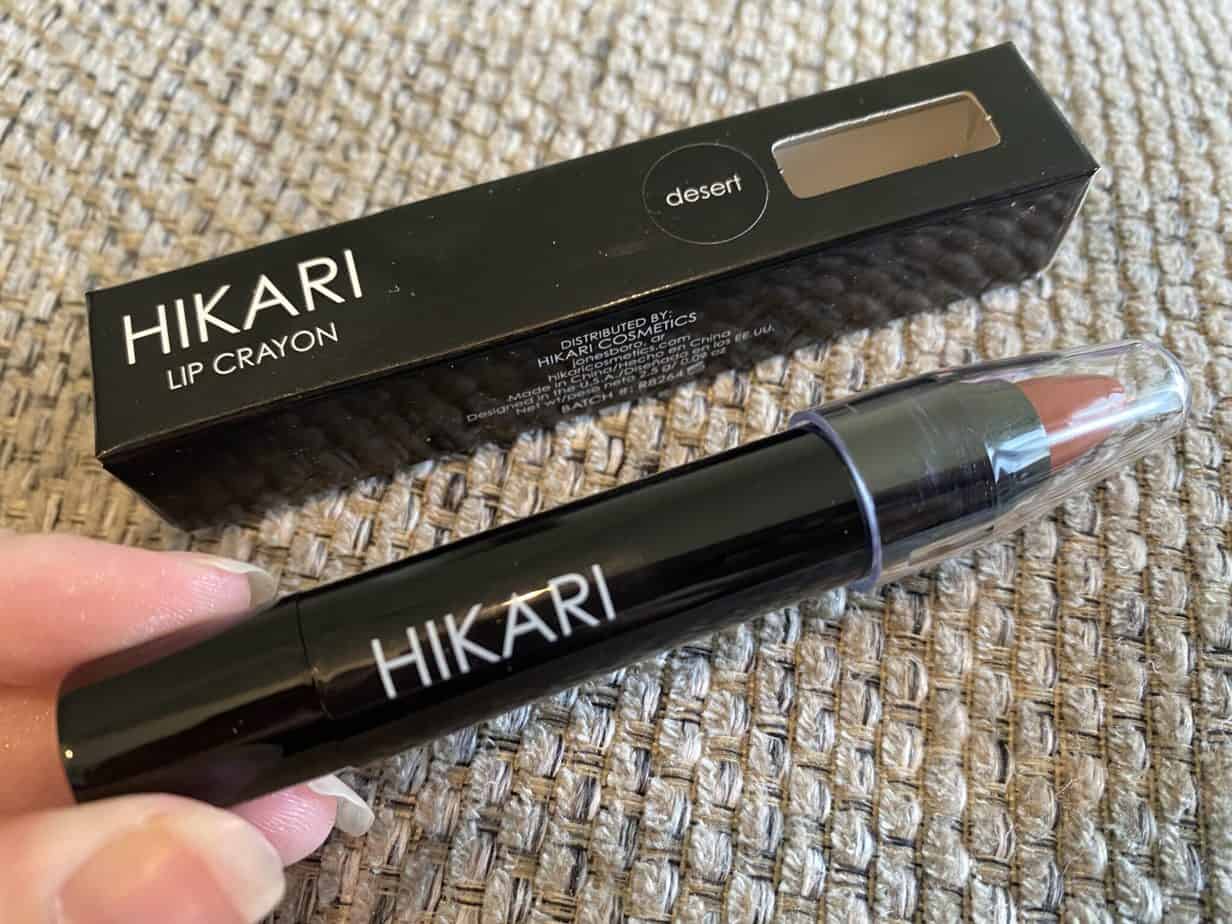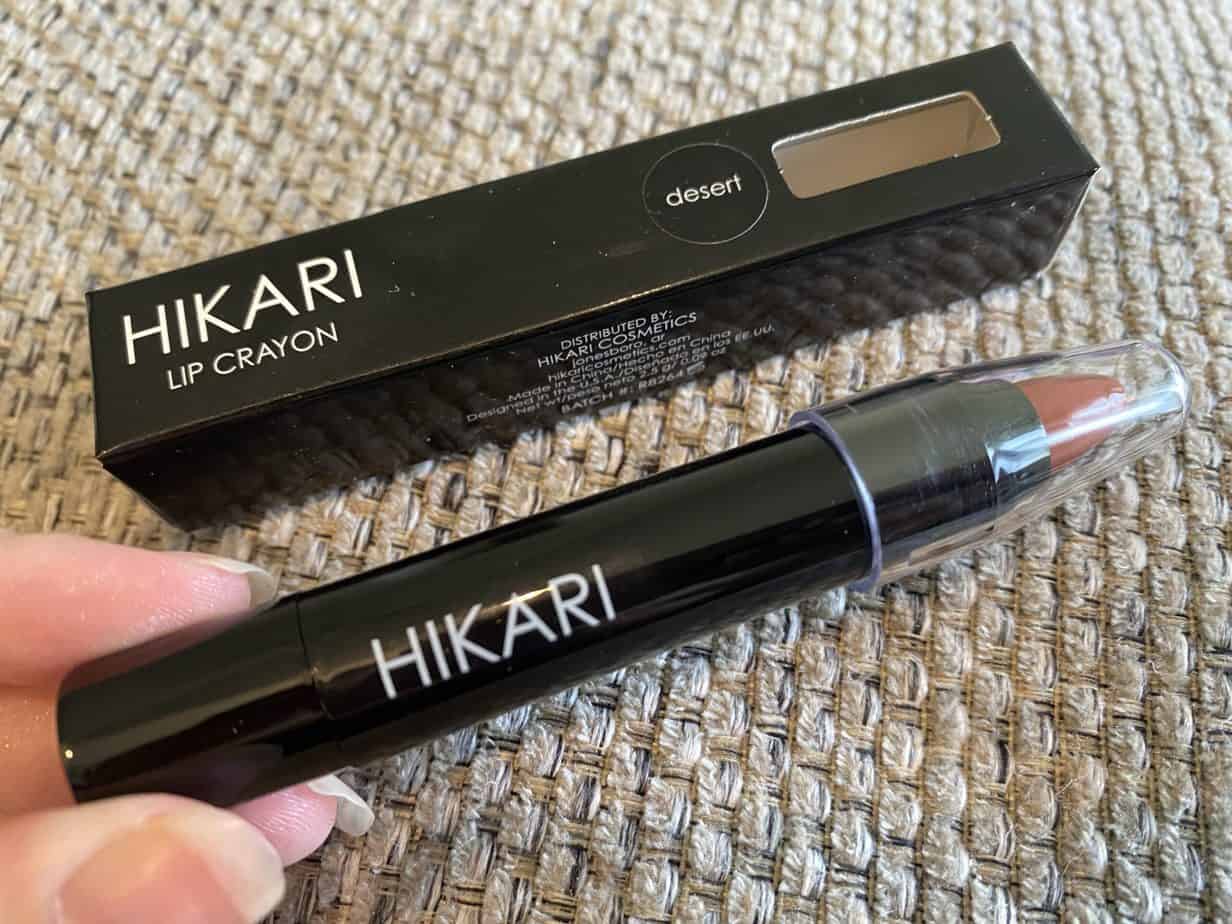 This one is very translucent and required several layers for me to build up the color to make it even noticeable on my lips. Also, it had no staying power whatsoever. Literally, everything I did, talking, drinking, eating, this moved. Maybe this would be a good look round to pair with something else to slightly change another lipstick shade. However, by itself, I didn't like it.
When I think about summertime lip glosses, this is literally the definition of it in my mind. Out of everything that I received, this is the one product that I was willing to go out of my way to purchase for myself to keep in my collection. However, I still have been able to find anything. 
Cargo Cosmetics TexasLash Mascara 
I have mixed feelings about receiving another mascara in my bag. At first, I was kind of disappointed because I did just receive a mess carrot, and it'd be a Lip Monthly bag that I received. However, I'm trying to keep in mind that not necessarily everyone will be ordering up their subscriptions.
However, I do like a unique type of my scared I don't normally receive another type of description box. This has a 3D to Polymer fibers in it, which help to Extended the natural appearance of your lash. This works by adding an additional link to your lashes with the threads. 
Trifle Cosmetics Jelly Juice 
I'll admit, this is the product that I was the most intrigued by. I've never tried a jelly juice before, so I have no idea what it was as I was opening up. Plus, I absolutely adore the packaging. It's so cute.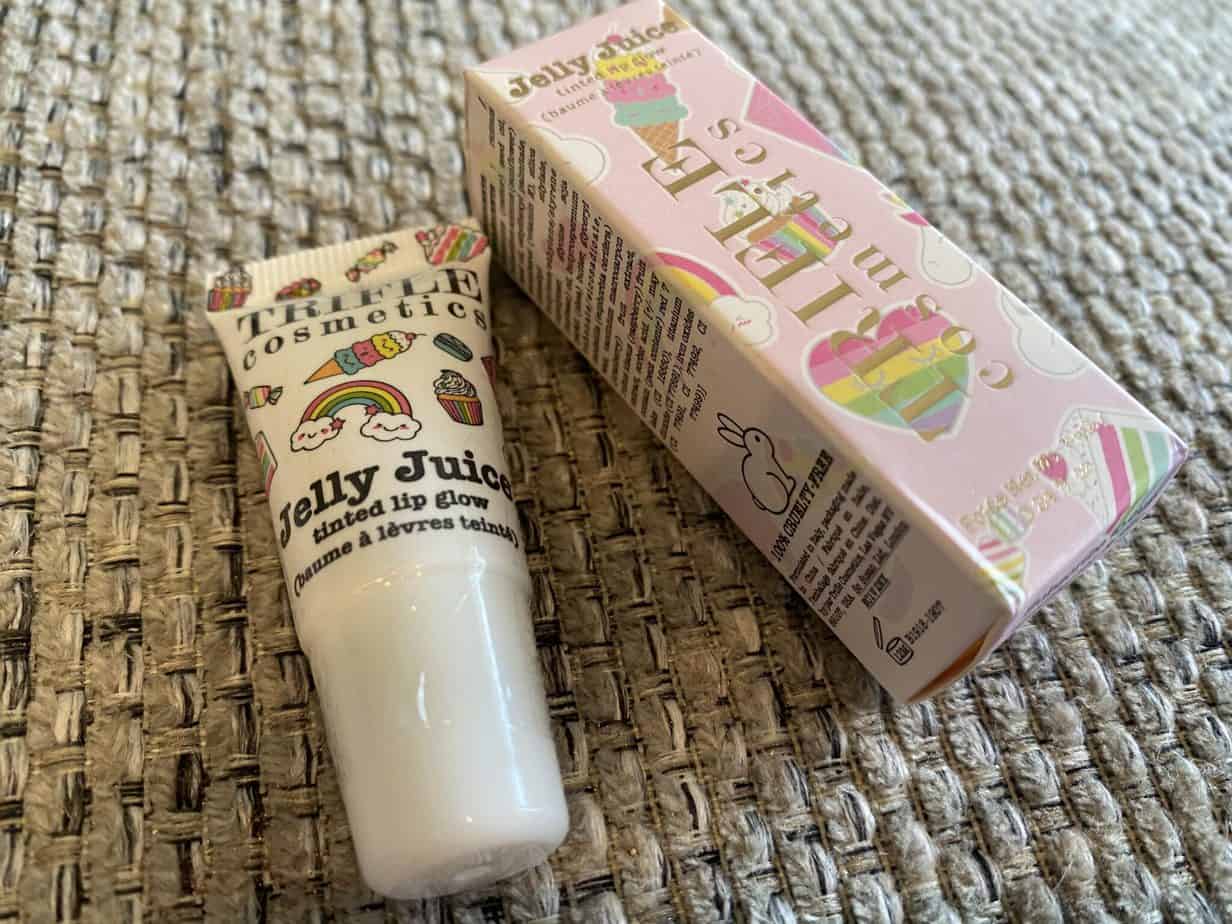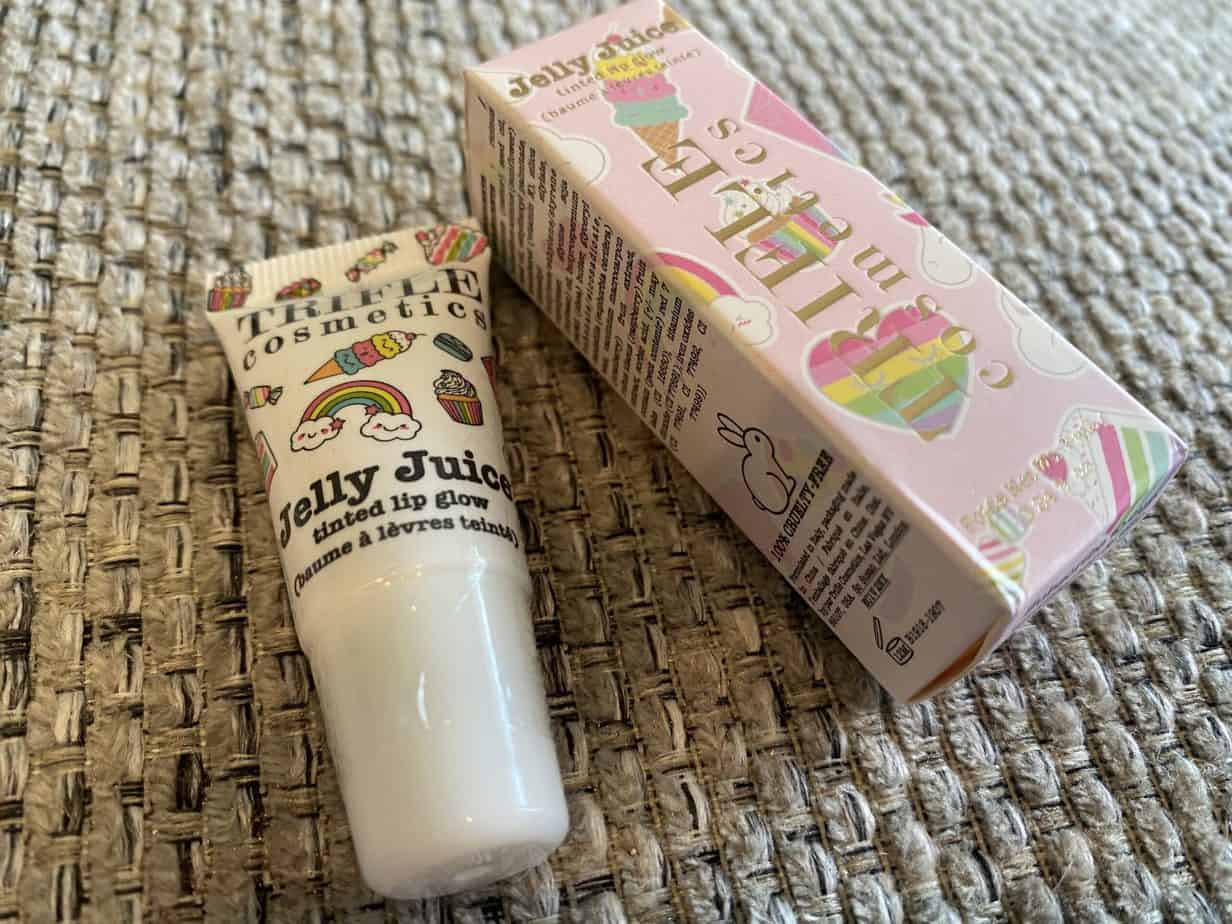 After I opened it up, I was so happy with this product. It was kind of like the combination of a lip gloss and lip oil. It has that sticky consistency that lip gloss is very well known for. But, when I rub my lips together, it feels stick and coating on my lips, like the CarMax lip balms do. Also, they sent of this and the flavor of this lip balm candy-like watermelon. It does have a tint to it, which is a slightly dark pink shade on my lips. 
It was coming out of them too, but it has that true watermelon pink shade to it. However, that's not at all how it looks on my lips. I was still able to rock a very natural look without adding too much color to my lips. Also, I really love how my lips felt very hydrated after I use this product. 
Bella Pierre Cosmetics Brown Eyed Girl Palette 
I was excited to receive an eyeshadow palette in my bag. Especially because the other products that I received in my first Lip monthly bag were all eye products. Also, Bella Pierre is a brand that I receive in my Boxycharm and glossy boxes sometimes, so I am familiar with their quality. I haven't ever received an eyeshadow palette from them, so this was a first for me.
However, I will say that I'm very sad to see that the entire highlighter pan was shattered in shipping. It wasn't wrapped in anything to keep it protected, which I wish had been done by Lip monthly.
However, I really love its simplicity and I love all the shades and then. This is definitely not summertime colors, though, so I wonder if his company thought of sending steamed packages for the shades they're sending out to be appropriate for each season. However, this is something that I'm putting aside in my makeup drawer so I can enjoy it when fall comes around. That way, I can rub my nude and Moody vibes during the appropriate season.
Also, one last thing that I forgot to mention for this eyeshadow palette. I absolutely love that there's glitter in it. That's not something that I have ever really it receive and other subscription boxes, so that's what made this out say, not for me and my Lip Monthly Plus.
Lip Monthly Plus Impressions
The total value of my Lip Monthly Plus box was $90. I didn't receive a box like a website said I would receive either. Now, I wasn't expecting to receive a box in the sense of a super cute box decorated like Ipsy bags or anything like that. However, I was kind of expecting to receive a box of all of my products, similar to that of Ipsy plus.
Lip Monthly vs Lip Monthly Plus
I wasn't nearly as impressed with its description bags as I was with the smaller Lip monthly option. I feel like it'd be a $5 box was the one that had a lot more attention and thought put into it rather than this subscription. Plus, you get much greater value with the $5 lip monthly subscription you do with the Lip Monthly Plus option.
I would definitely recommend Lip monthly. However, I would not recommend Lip monthly Plus as much as I would recommend the Lip Monthly subscription. The values are too similar to each other and that's not super impressive, considering the price difference between the two that you have to pay every month. If you really want a subscription box where you get full-size products for around $20 a month, I would recommend looking into Boxycharm or another subscription service.
Alternatives to Consider
Are you finding that Lip monthly just isn't heading the work for you? It doesn't mean that you need to give up on your beauty subscription box hunt. There are plenty of other options out there for you on the market that may be a much better fit for what you're looking for.
 Let's take a look at some of the other alternative beauty subscription boxes that I would recommend.
Birchbox
Birchbox is a monthly subscription box that will include a combination of products, fragrances, skincare, and other types of computer products. If you can on a month-by-month basis, you'll be paying around $14 a month to receive this subscription box. You'll receive a lot of similarly sized products in your Birchbox as you do. Also, you'll receive a lot of Products that come from familiar brands.
KissMe
Add a subscription box will bring you around $19.99 a month. This company that's also the same subscription company that sells nail polish description boxes, which is why the name a live glam may sound familiar to you.
For around $19.99 a month, you will be receiving Three Shades of lipstick in your subscription. Each shape that you receive will be different than the last one. This is a great subscription box to consider if you're looking for a specific type of lipstick that's in the last you all throughout your day. Plus, if you don't like to play around with different formulas and brands, it's maybe subscription boxes a lot more peeling to you than Lip Monthly. 
Lip Monthly FAQs
Do you have a few questions about this monthly subscription box that weren't answered for this review? Don't worry, I'm not going to leave you out in the cold. Instead, here are some answers to the most frequently asked questions about the Lip Monthly subscription box.
Question: Is Lip monthly legit?
Answer: Yes, Lip monthly is a legit subscription box. There are a lot of amazing brands that are featured inside of the subscription box. But, you aren't just going to be receiving lip products inside of your prescription. You'll also be receiving other types of makeup products, such as highlighters and mascaras.
They have one option, the normal Lip monthly bag, for starting off $5 a month. If you're looking to get a little bit more and in your mailbox, you can pay $19.95 a month for more products. 
Question: How do I unsubscribe from Lip monthly?
Answer: For you to unsubscribe from your Lip monthly subscription, you're going to need to log into your account. Keep in mind that you can unsubscribe from your subscription anytime.
All you need to worry about doing is logging into your account and choosing the option in the menu for you to cancel or suspend your subscription. Please be aware that if you do decide to cancel your subscription, I'm going to have to wait for your subscription turn to end to ensure that your card isn't getting charged any further. 
Question: How long does lip monthly take?
Answer: For you to receive your first bag of Lip monthly does warm that it could take up to 22 days for you to receive your first subscription from there. However, they do comment that most people receive their first back within 14 to 22 days. They want their customers to be aware, but I can't take slightly longer for them to receive their bags after they first sign up.
 However, any order placed after the first subscription will ship on the 15th or the 20th of the month. 
So… Is Lip Monthly Worth It?
Yes, both subscription boxes are absolutely worth it. If you're looking for a cheap subscription box to get in the mail that I lack is pick me up once a month, you can't go wrong with Lip monthly. I was very impressed with the quality of the products that I received and the variety that I received. I'm willing to look past a broken product that I received because I know that's an easy fix, and it's not necessarily the fault of Lip Monthly.
What's the next subscription box that you're looking forward to seeing on our blog?