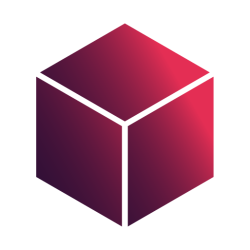 Latest posts by Subscriboxer Team
(see all)
Going to the grocery store can is either a fantastic experience or a terrible one, depending upon your impulse control. For me, it is a bit of both. I love trying out new food but am constantly tempted by my regular, usually unhealthy, snacks.
Yes, I do not really need that ice cream. But dang, do I want it.
Healthy snack boxes are a simple way to help tame my wandering eyes and cravings. Both NatureBox and Love with Food tout delicious and healthy snacks, but which one is better?
Let us dive in and explore these companies and their products!
What's the Deal – The Companies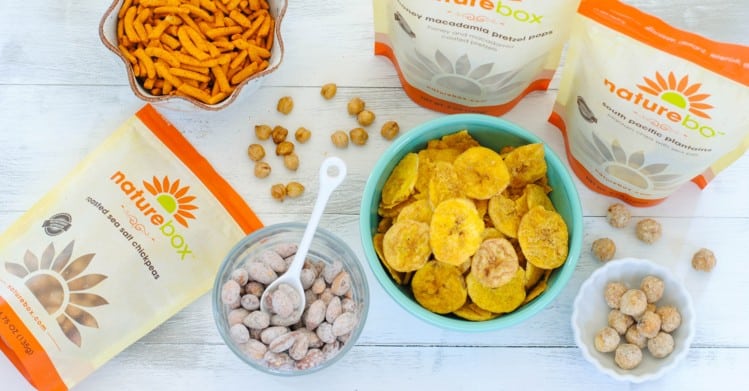 NatureBox
NatureBox strives to make healthy snacking delicious and enjoyable—gone are the days of guilty snacking! They want the flavor to be front and center without sacrificing wholesome, healthy ingredients.
Different from a monthly snack box service, NatureBox is more of a membership club. Members pay $30 a year to have access to wholesale snacks. They receive $60 of store credit per year, which is $5 to spend a month. These credits rollover for up to 12 months, so if you do not order snacks you do not have to worry about losing this credit.
Their selection of snacks is a nice blend of traditional health-food snacks like nuts and granola bars in addition to more common snacking staples like chips, cookies, and popcorn. They have a huge variety of sweet, savory, and salty snacks. What is especially exciting is that they diet friendly snacks-like lower calorie or paleo-friendly.
Love with Food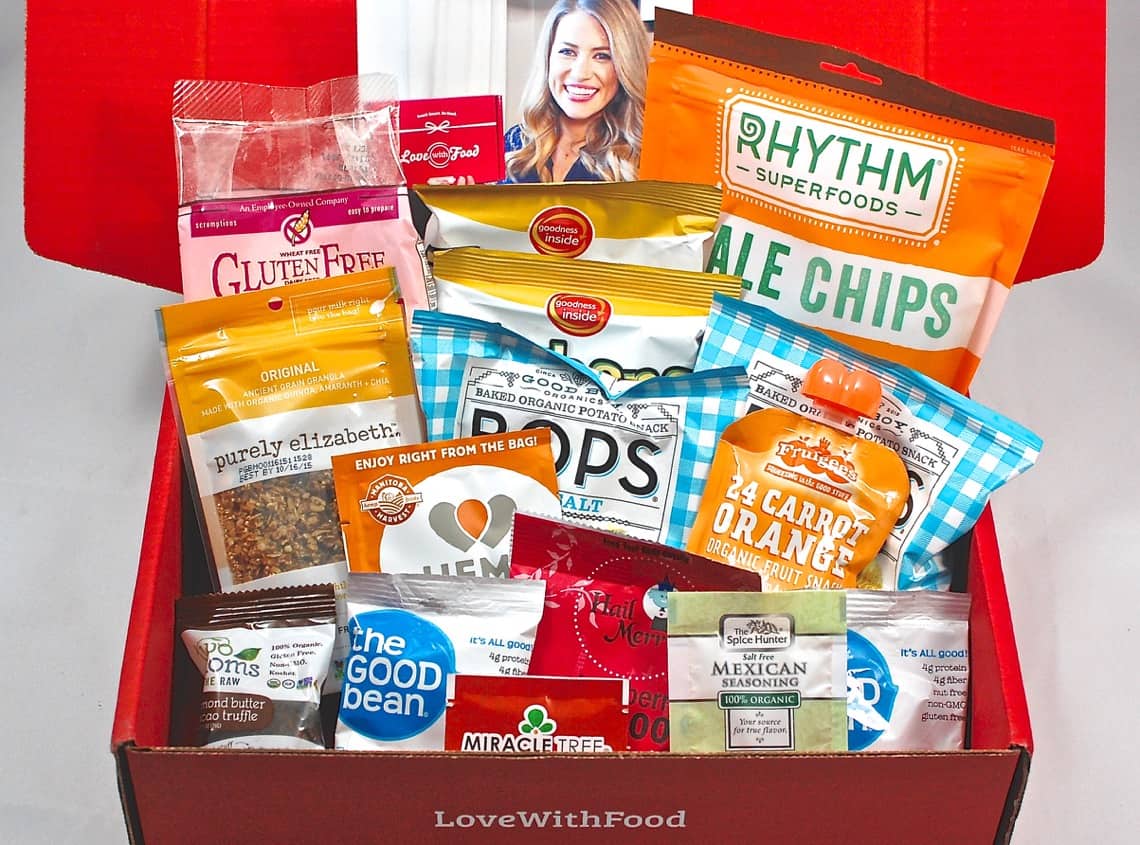 Love with Food's main goal is to get healthy snacks to consumers. They want to move the food industry into the modern era by providing monthly samples of various products. These products are generally produced by smaller or less known companies.
Each snack box contains a smattering of convenient snack sized samples per month. Sometimes there are repeat items, but generally, they keep the snack selection fresh.
Unlike other healthy snack food subscription services, Love with Food's snacks are twists on classic snacking food. They have included alternative potato chips, lower calorie bakery-type snacks, jerky, and even frozen treats in some of their previous boxes!
Love with Food strives for positive change in both their service and their practices, with each box you buy they donate one to two meals to a local food bank. In total, they have donated a whopping 1,009,167 meals to food banks across the United States!
How Much Can You Get? – Snacking Options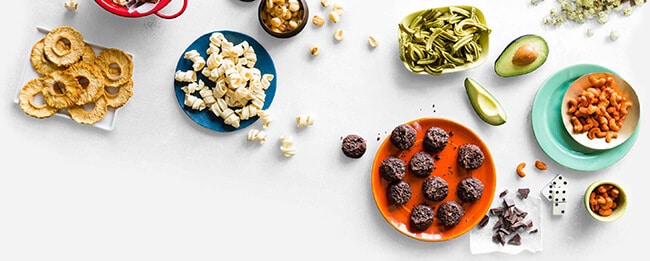 NatureBox
Since NatureBox is a membership club rather than a set monthly box, you can get as much as you would like a month. The possibilities are endless!
Mix and match chips and nuts, cookies and granola bars. Feeling salty one month and sweet the next? No problem. You are in control of the snacks.
Love with Food
They offer both home and business boxes. The home boxes come in three varieties, the Tasting box, the Deluxe box, and the Gluten-Free box. The Tasting box is the smallest of the options and comes with seven or more snacks. The Deluxe box is a larger version of the Tasting box and comes with 15 or more snacks. The Gluten-Free box comes with 10 or more snacks.
If your workplace is looking for a snack solution, they have two plans to choose from. The first is a large tray that comes with a massive 65 or more snacks with 10 different snacks. If a single tray does not sound like enough, they also have a two-tray plan.
Set a Schedule – Plans and Frequency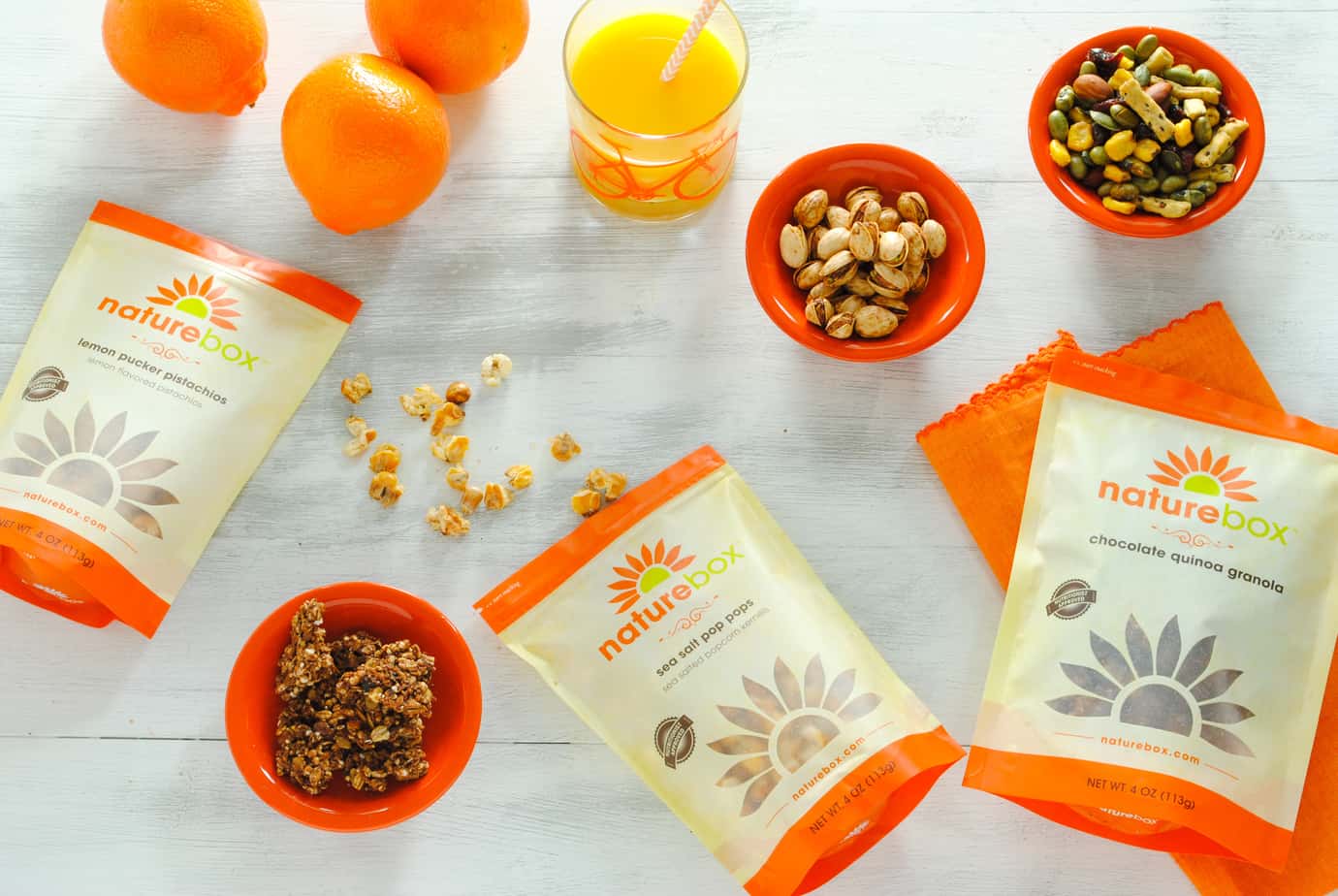 NatureBox
NatureBoxis not a large scheduled, monthly purchase like a subscription box, but rather an upfront cost of $30 for the whole year. As mentioned above, $5 of store credit are doled out each month and can be applied to your purchases.
Your $5 a month fee will roll over from month to month for up to 12 months. So, if you find one month where you are not in a snacking mood, you can wait till the next month where you will have $10 rather than $5 toward a snack purchase.
As you are the one in control of how many snacks you want, you do not have to worry about eating things that may not interest you, like you would with a snack box subscription service.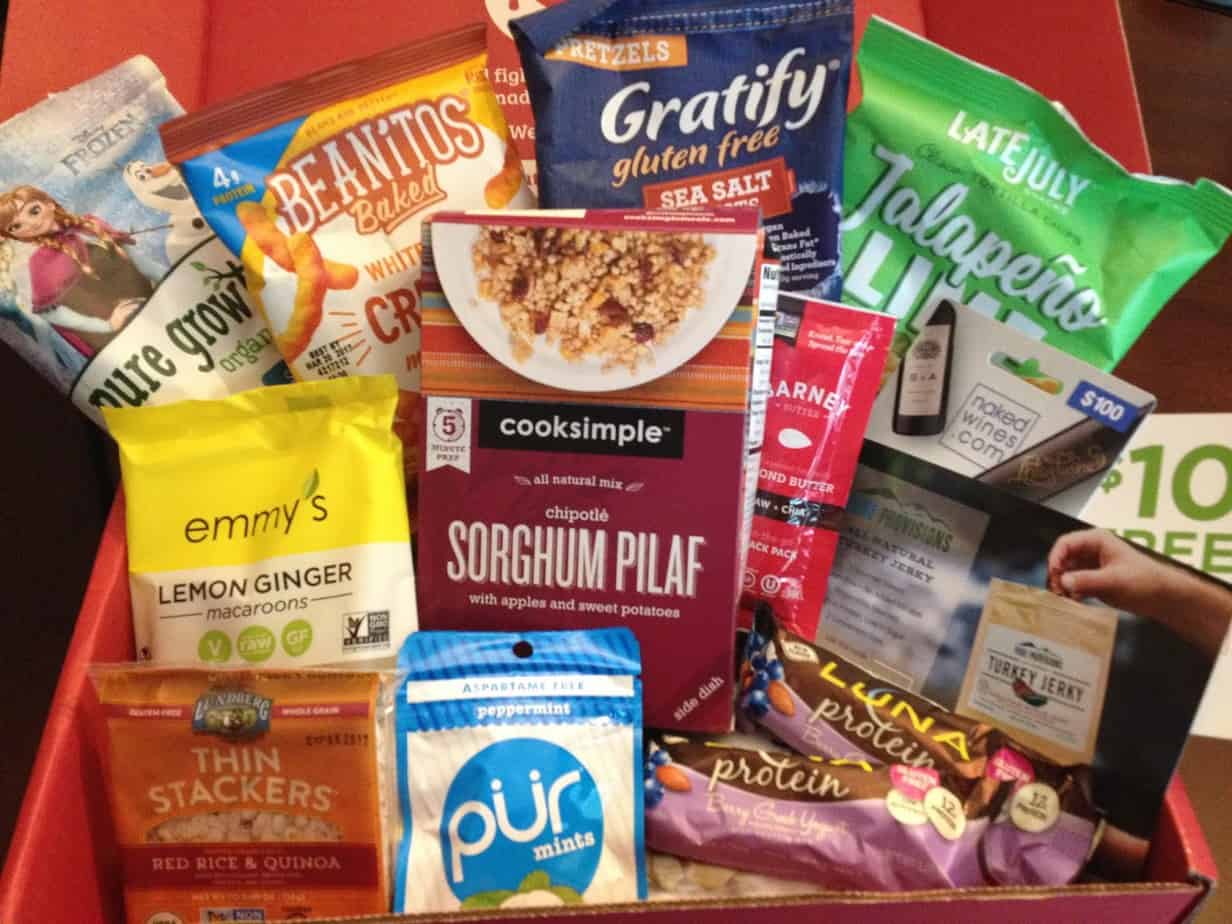 Love with Food
Love with Food has a ton of different plans to select from, whether you want to dabble for a single month, sign up for a whole year, or somewhere in between, they have you covered.
You can select from a month-to-month, a three-month, a six-month, or an annual plan. Pair any of their boxes with any plan for the ultimate customized snacking experience!
What to Expect – Type and Variety of Snacks
NatureBox
NatureBox has a huge selection of snacks available in their catalog. For ease of use, they break up their snack selection into groups such as dried fruit, cookies and bars, and chips and crackers to name a few examples.
All their snacks are MSG, artificial flavor, artificial color, artificial sweetener, corn syrup, and hydrogenated oil free. There is quite a large selection of sweet, spicy, and savory snacks to choose from.
While browsing I saw the usual health snacks like flavored nuts, granola bars, and dried fruit, but also saw snacking staples like chips, cookies, and pretzels. They even have unique snacks I have not seen before like mini Belgian waffles, lentil loops, and plantains. This blend of popular and traditional snacks is sure to please even the pickiest snacker!
Love with Food
The goal of Love with Food is to get great healthy snacks to curious customers. They work with snack companies to provide the ultimate snacking experience. Because they work with third-party snack producers, they are not limited to the types of snacks they include in their boxes.
Each product is free of artificial coloring, artificial flavors, MSG, trans fat, hydrogenation, and high fructose corn syrup, while also being natural, organic or gluten-free. Essentially, if a snack meets all these requirements it could end up in a Love with Food box.
The scope of their potential range of products it humongous. This means that you can enjoy, what I would consider classic snacks, guilt-free. Enjoy chips? They have them in addition to healthy twists like cassava crisps or pea pops. Love sweets? They have brownie brittle, breakfast cookies, and candy! Sometimes they even have healthy food staples like protein bars or granola.
Each box comes with a mix of snacks, ranging from sweet to savory/salty. From my experience, this mix of sweet and salty/savory is relatively balanced, though it can lean towards sweeter products at times.
Amount of Snacks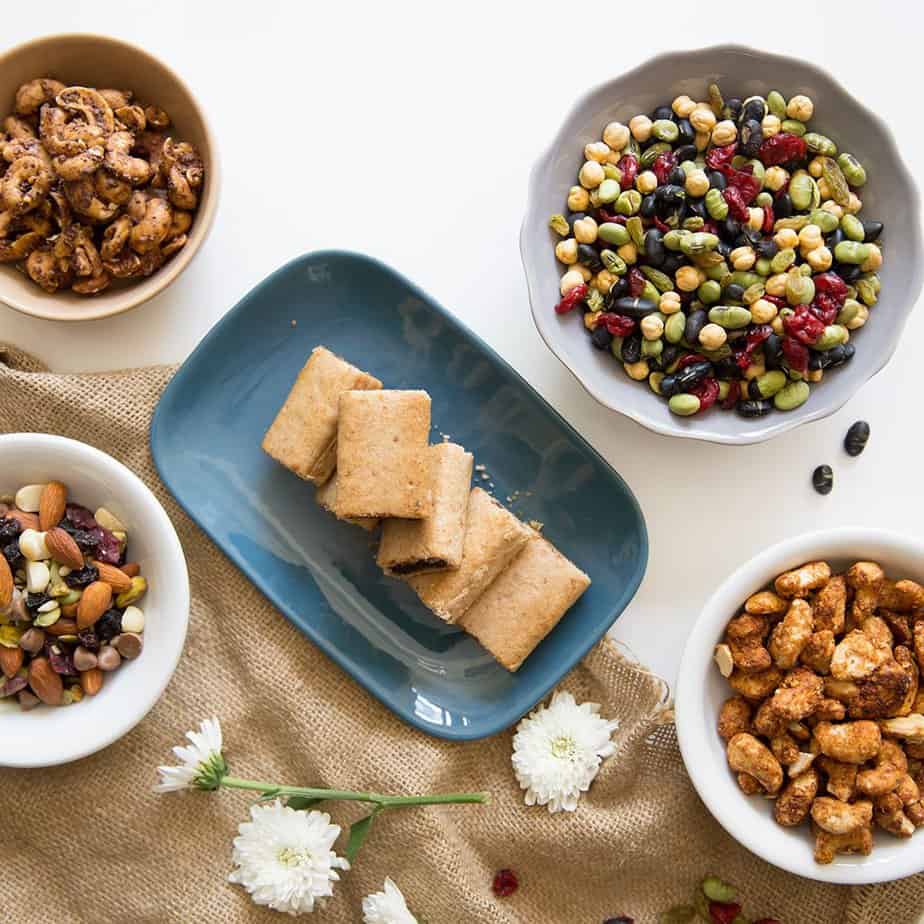 NatureBox
As mentioned above, you control the amount and types of snacks you get every month. If you order multiple snacks per month, its almost as if you are ordering your own custom snack box!
It seems that most snacks are available in two packs and range from three to five ounces per pack. If you want a large pack of multiple snacks, they have a pack of the top eight bestsellers from their store. This may be the best option for someone seeking a snack box like experience from NatureBox.
Love with Food
As each box comes monthly, you are limited to the quantity that comes in the specific box you order. With the Tasting box you will have 7 or more snacks for the month, with the Deluxe box you will have 15 or more, and with the Gluten-free you will have 10 or more.
Each of these sizes is perfect, depending on what type of snacker you are. For me, the Deluxe was great because I could take a lot of them to work, while the Tasting was good for a weekend movie marathon.
If you can not get enough of their snacks, you can always order past boxes from their online store.
Online Stores – What Do They Offer?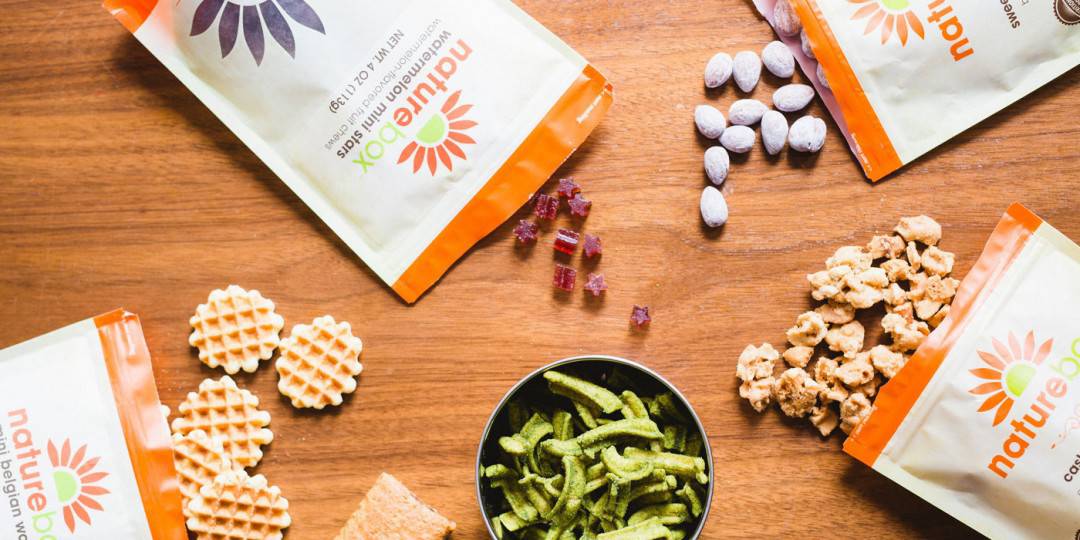 NatureBox
Their online store is essentially the whole service. This is where members and nonmembers can pick and purchase their snacks. All the different snacks and products are accessible through this catalog.
It is notable that each product has two prices lists, the difference between these prices are based upon membership status—members save a substantial amount per item while nonmembers pay full price.
In many cases this discount is significant; for example, an 80-ounce pack of roasted salted almond costs $79.99 for nonmembers and $44.99 for members. This means that members save a whopping 44% on this product.
To further help customers get exactly what they need, they have additional filters you can apply while you are browsing products. NatureBox breaks down their filters into three distinct categories Nutrition, Taste, and Rating.
Taste and Rating are obvious enough, but Nutrition is a bit more in-depth as it categorizes the selection by different dietary needs like keto-friendly, vegan, and low fat to name a few. This is a simple and helpful way for someone to narrow down exactly what kind of snack they need.
The sizes available range from the convenient snacking sizes of three ounces all the way to huge bulk purchases of 80 plus ounces. This is great for customers who want to stock up or try something new.
Love with Food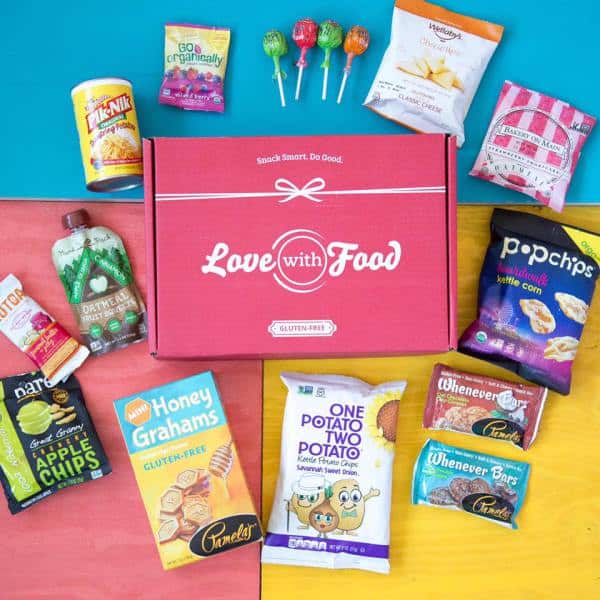 Their store is really where you see the company's goal come forward—all the snacks available for purchase are sold bulk sizes. So, if you really loved a snack you can get large multi-packs to make sure you stay stocked.
Since the products are sold in bulk, the price range increases accordingly. It is common to see $30 to $50 prices.
This is fantastic for people who want to have snacks to bring to work, out of the house, or just grab something in lieu of dinner.
In addition to bulk products, they also sell previous boxes, other healthy products which are not included in boxes, and mystery snacks. I was amazed at the huge variety they stock in their shop!
One thing that can be a bit frustrating about their shop is that they keep "sold out" items up, so sometimes you end up scrolling through pages and pages of products you cannot purchase.
If you want to browse their shop, I would recommend sticking to the first 3-5 pages or sort through using their filters.
The Nitty Gritty – Rewards, Deals, Shipping, and Cancellation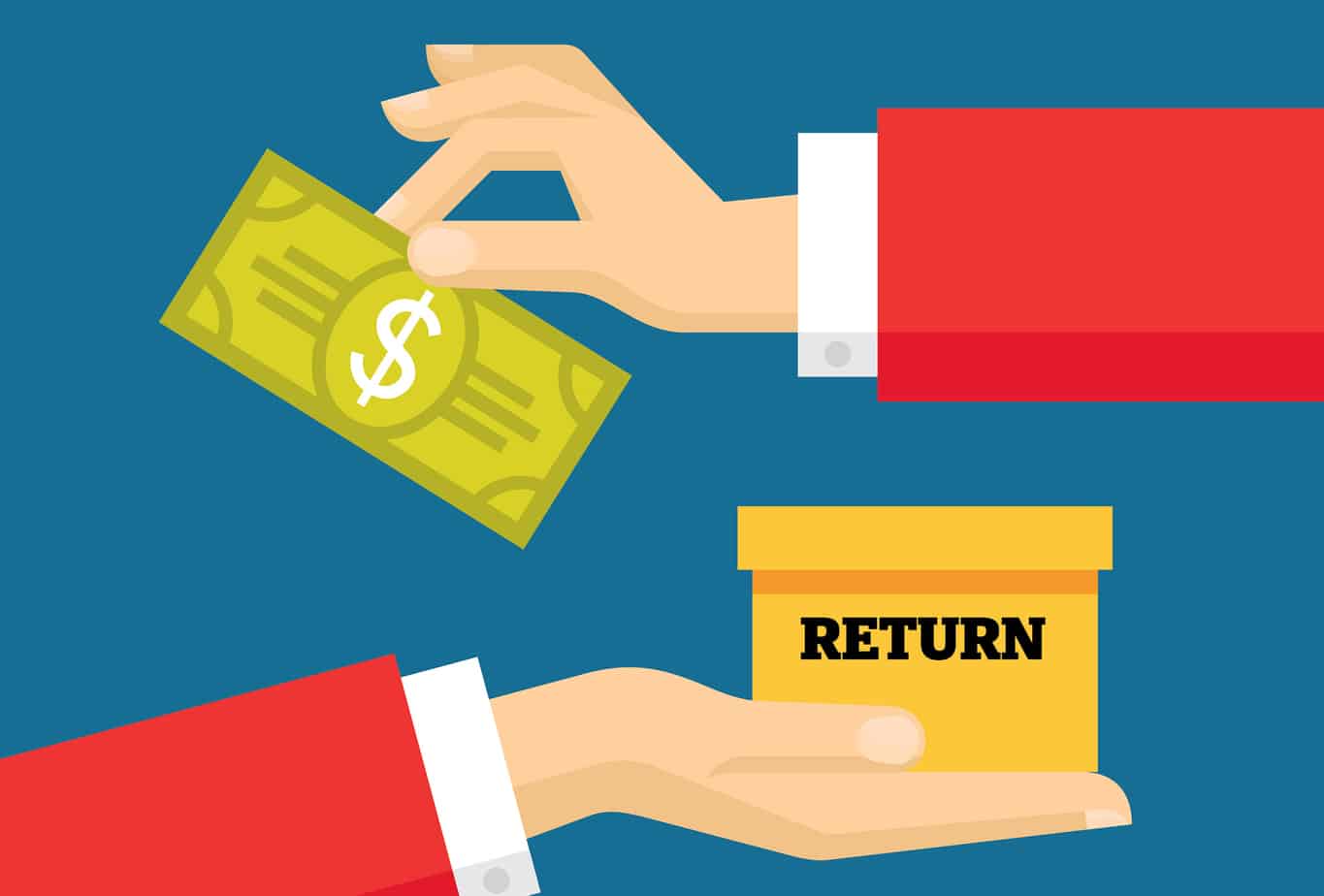 NatureBox
NatureBox does not have a rewards pantry like Love with Food has.
Most of their deals are based upon membership. If you are a member you get a discount for everting snack purchased, free shipping on orders over $25, a $5 a month credit for the snack catalog, and credits for snacks you do not like.
Nonmembers can try the service for 30 days for free! You get all the member benefits without having to pay a cent. Membership can be canceled within the first 30 days for free. This is a great way to try this service without paying the $30 membership fee.
Shipping is free for members and nonmembers with orders over $25. Otherwise, they charge for standard shipping which looks to be about $4.95. You can cancel at any time but will not be reimbursed for the $30 membership fee. This fee is a one-time, upfront payment for membership.
Love with Food
In addition to their online store, they also have a "Rewards Pantry" for members to redeem points they have collected. Points are accumulated with subscriptions purchases and reviews. This is an excellent system because with your subscription you get snacks. You can review each type of snack individually to earn the maximum amount of points.
When you have enough points, you can order previous boxes or other snacks that have been included in recent boxes. These are "free" because you pay points, but you do have to pay for shipping. The shipping cost varies upon your membership level.
In my case, after two box purchases, I was able to redeem a Tasting box from a previous month and only paid $4.99 for shipping, which is half the cost of the $9.99 month-to-month Tasting box price.
Love with Food loves offering deals! They have referral rewards, seasonal sales, and monthly savings for their plans.
The options that are the easiest to utilize are the plan savings and the seasonal coupon. For the plans, the more extended type you get, the cheaper the cost per box. With an annual program, the savings vary from 17-20% depending on the box. The seasonal coupon can be applied to lengthier plans, so it will discount the boxes even more.
Shipping for the monthly snack subscription boxes is free to the United States and US territories. International shipping is $3.99. These shipping rates do not include products from their store; these accrue their charges. From my experience, the shipping is wicked fast!
Cancellation is straightforward and stress-free. There are no fees for canceling a plan and you can cancel anytime. Cancel before the next box's billing period to ensure that you are not charged for that box.
What Kind of Snacker Are You?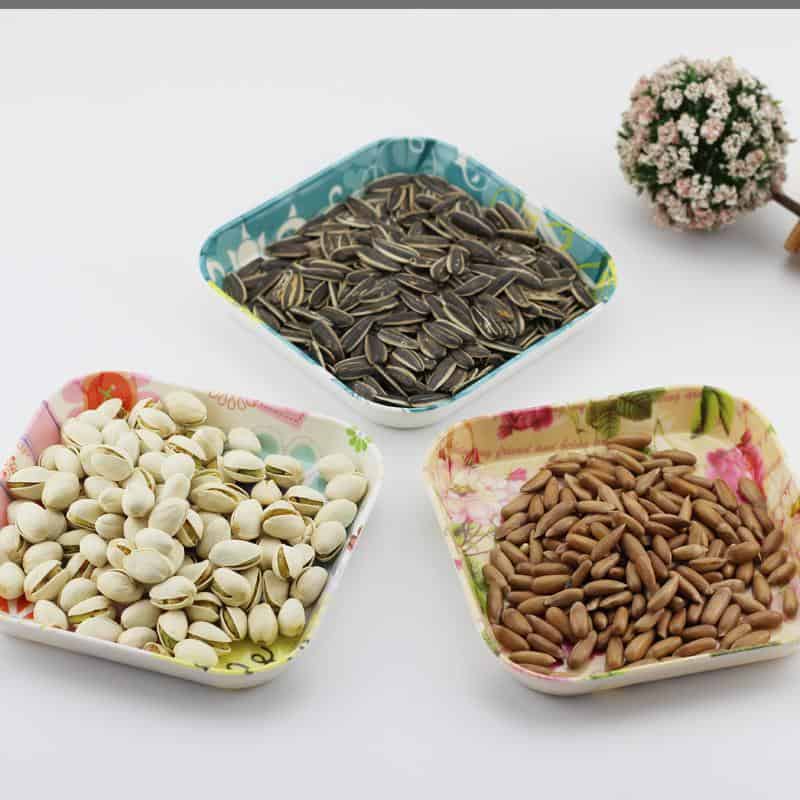 I like to think that I am a mix of both a mystery and a controlling snacker. I enjoy my regular choices, but I do like to be surprised with something I would not have tried normally. The difference is the amount of risk that you are willing to take.
NatureBox puts the control into your hands. You can choose exactly which snack you want to try, how much of each snack and find snacks that fit into your specific diet. In some regard, you are experimenting with new snacks, but there is low risk because of their dislike of credit policy. If you contact them in 90 days to indicate you did not like a snack, they will reimburse the purchase price of said snack as store credit.
Love with Food is more of experimentation. You do not choose what snacks you receive in any capacity. By subscribing to Love with Food, you understand that you will be receiving snacks free of artificial flavoring, artificial coloring, trans fats, hydrogenated oils, and high fructose corn syrup. If you are gluten-free, they have a box option for you.
Unlike NatureBox, if you do not like a snack from your Love with Food box, there is no policy for reimbursement. I have had a few snacks like this, where I did not prefer them, and they ended up either in the trash or given to friends.
Key Point Summary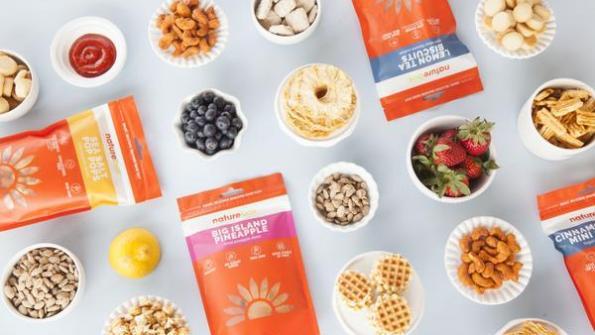 NatureBox
A wide selection of snacks for all diets. Their website includes diet specific search options.
Completely customizable (you pick the snacks, how many, etc.)
$5 credit to spend each month, rolls over to next month if unused.
You control the price and amount.
A wide selection of both traditional snacks (chips, popcorn, cookies), in addition to health food staples (granola bars, nuts, dried fruit.)
Constant discounts on all snacks with membership.
Free 30-day membership.
Free shipping on orders over $25.
Receive store credit for snacks you did not enjoy.
Can cancel at any time, but membership fees and store credit are not refundable.
Can order snacks even without a membership.
Snacks are available in some Target locations.
Love with Food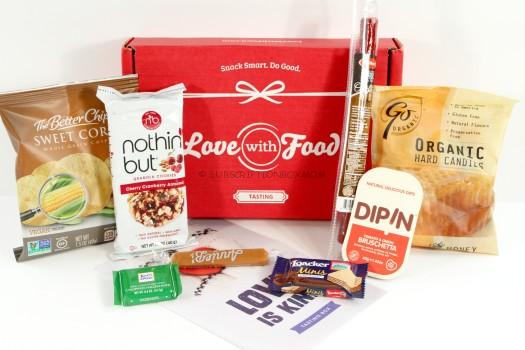 Donates meals to food banks.
7-15 snacks depending on the box, 3 boxes available. Also offers business sized trays.
Prices vary based on box and length of the plan; prices range from $9.99-24.99 with month-to-month. The prices only get cheaper from there.
Boxes contain more traditional snacks like cookies, candies, chips, protein bars, etc.
Continuously working with companies to get new products into their boxes.
Multiple subscriptions length options.
A store that lets you buy your favorite snacks in bulk or grab previous months' boxes.
Rewards programs.
Deals are readily available.
Free shipping to US and US territories. $3.99 shipping for international orders.
Cancellation is free.
Each box is a mystery!
And Love with Food Takes the Round!
Personally, I believe that half the fun of a subscription box service is not knowing what you will be getting. Sure, you may not like some things, but it is a fun experience to try out new products and tastes.
I find that Love with Food appeals to me more. They have more options, plans, pricing, and I love being surprised. There is a mystery aspect of their boxes that are inherently fun to me.
NatureBox puts you in direct control of what kind of snacking experience you want to have. For this type of control, I prefer venturing to the grocery store as it eliminates shipping costs.
If you are a picky eater or do not enjoy trying new things, Love with Food may not be the best option for you, and I would recommend NatureBox for an optimal snacking experience.
However, if you want to experiment more and try different snacks, I would recommend Love with Food.
Which snack service is your favorite? Tell us in the comments down below!