Latest posts by Alizabeth Swain
(see all)
There are literally dozens of different perfume subscription boxes on the market, and with all of them promising to deliver a luxury scent straight to your doorstep, it can be really hard to sort through the 'good' and the 'bad' subscriptions.
To help make your decision-making process, I decided to try one of the more popular luxury subscription boxes to see if the subscription box is worth your money. In this review, I tried out the Luxury Scent Box perfume subscription, which is a fragrance subscription box that offers scents for both men and women!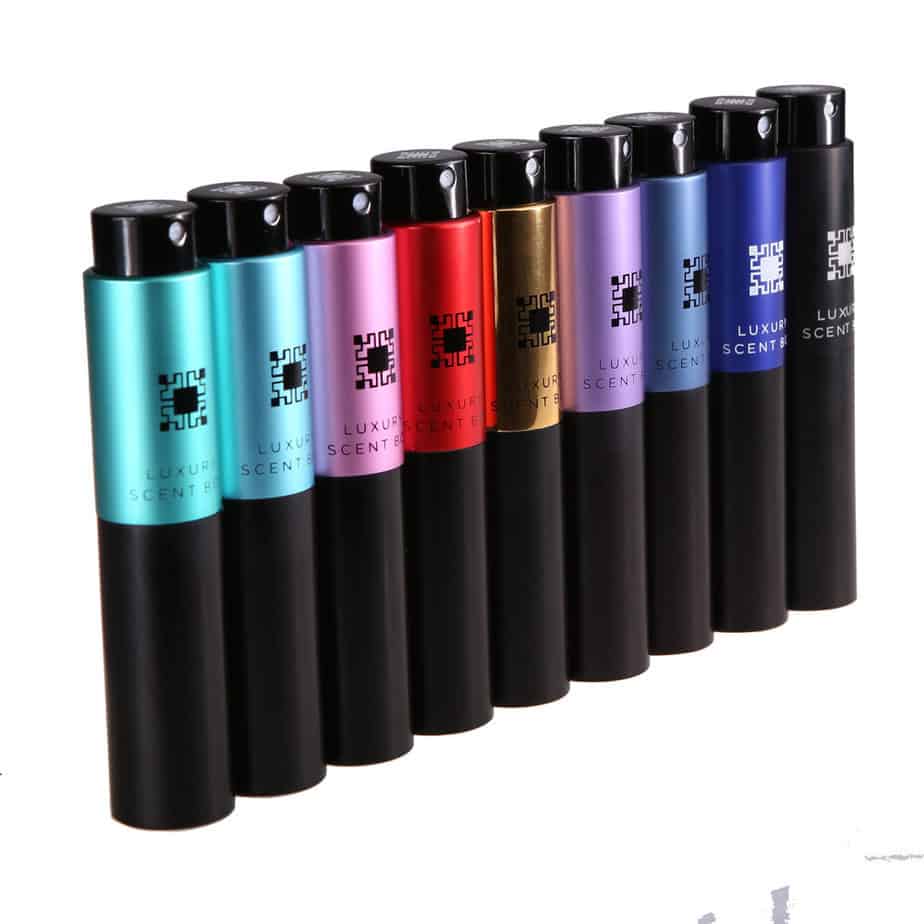 What is Luxury Scent Box?
Here's a quick break down of the Luxury Scent Box subscription:
Cost: $15 a month with free shipping
Total value: $11.25
What I got: Nateeva Jamaica Eau de Parfum
Each month, you will receive a 9 mL (3 oz) sample of a designer fragrance. Luxury Scent Box allows you to accept their fragrance choice for you each month or you can choose from a selection of scents that Luxury Scent Box has picked out for you based on your profile survey.
In addition, Luxury Scent Box also allows active members to add an extra scent to their subscription for $18, which comes with an extra case, all shipped free. If you're interested, you can also double your membership which will allow you to receive two perfume samples a month, with an extra case, for $30. However, you must be an active member and upgrade your account to be able to receive this upgraded option.
The box that I received my designer perfume fragrance it was a lot different than other fragrance subscription boxes that I've tried. I've always received a metallic bubble mailer, but Luxury Scent Box sent out my perfume sample in a plain white box.
The box
As soon as I opened up my box, I was greeted by several cards. The first card that I pulled out was an instructional card to show me how to refill my case. Upon reading the tutorial, I was a bit surprised, as I assumed that I was going to be getting a new case to put my perfume in each month.
In all of the other $15 fragrance subscription boxes that I've tried, I've received a brand new casing with each fragrance sample. This did make me feel like Luxury Scent Box was trying to 'cheap' things out with their subscription, but I was very happy with the color combo of the casing that they sent out in my box!
Underneath the tutorial card, I also received a welcoming card that thanked me for becoming a member of the Luxury Scent Box subscription.
The third card that I received inside of my box was what told me the scent of my perfume for the month, as well as an introduction to the other scents that were sent out in that month's box.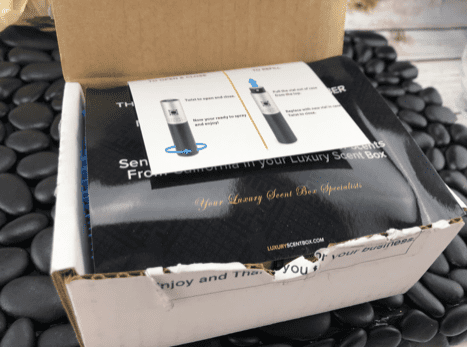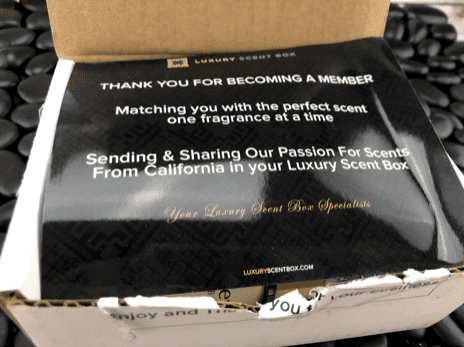 After I got through the pile of cards inside of my box, I found that I received a sample size designer perfume along with the Luxury Scent Box perfume! I really loved that I got a sample size perfume inside of my box, as the sample size that I got was a perfume that I've always wanted to try!
I've heard from many beauty YouTubers that Daisy by Marc Jacobs was one of their favorite perfumes, so I've always wanted the opportunity to try it out. I loved Daisy by Marc Jacobs and was so glad to have had the chance to try it out in my Luxury Scent box!
This is the box that my Luxury Scent Box perfume came in. In previous subscriptions, I saw people received their samplers in a velvet holder. My sample came inside a cardboard box, which protected the sprayer from getting scratched by the paper crinkles.
I asked Luxury Scent Box to pick out a perfume based off of the personal scent profile that I filled out on their site. I received the Jamaica Nateeva Perfume, which has a retail value of $125 for 3.4 fluid ounces. The total value of the sample size that I received was worth $11.25, which is a lesser value than what I spent on the box ($15).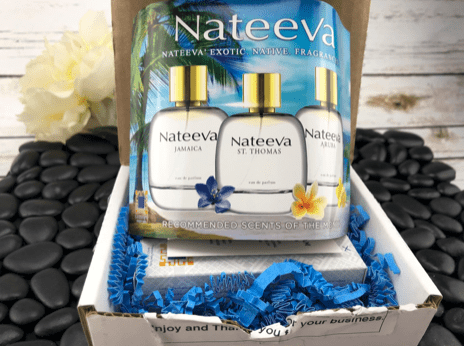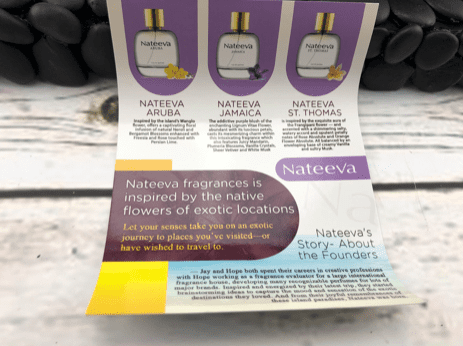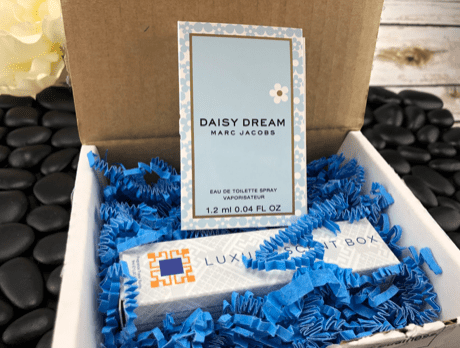 The Jamaica Nateeva Perfume is classified as a white floral musk with notes of juicy mandarin, plumeria blossoms, vanilla crystals, sheer vetiver, and white musk. I'm really not a fan of floral perfumes, but the Jamaica Nateeva Perfume was so surprisingly luscious!
I have been on the hunt for the last couple of years to find a citrus-scented perfume that not only stayed true while interacting with my body chemistry but had a lovely (not overpowering) citrus scent. In the past, I've tried other fruity and citrus scented perfumes, but they don't stay citrus scented after they interact with my body chemistry.
However, I love the scent of this perfume and how it stays citrus-scented even after it's interacted with my body chemistry!
I'll admit that I was honestly surprised at the quality of the scents that I received in my Luxury Scent Box! The majority of the scents that I've received in other boxes were floral, powdery perfumes that I strongly dislike. While the overall value of this perfume sample was less than what I paid for this box, this subscription did come with a free travel size perfume sample, and free shipping! So, while the perfume that I received didn't completely make up the value of the $15 I spent on this box, I do feel like everything that I received in this box was well worth the money!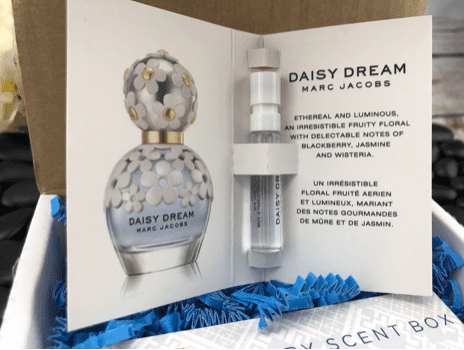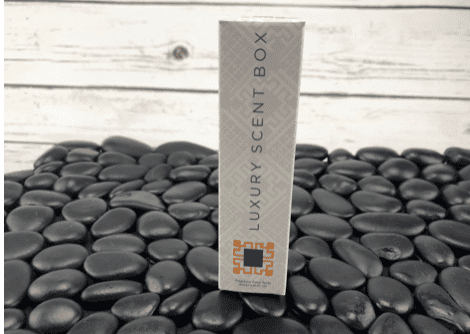 Luxury Scent Box pros and cons
In case you wanted a quick pros and cons list for Luxury Scent Box to look at, here you go:
Pros:
Personalized scent profile
Free sample size with each delivery
Packaged well
Cons:
Took a long time to ship
Their cancellation process isn't easy
Customer service is hard to reach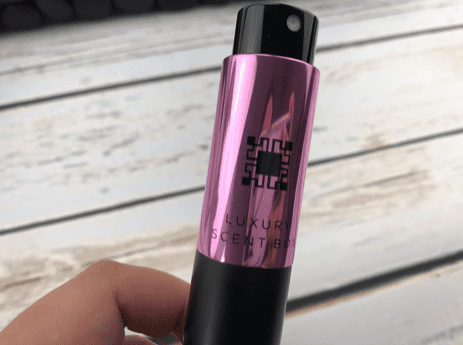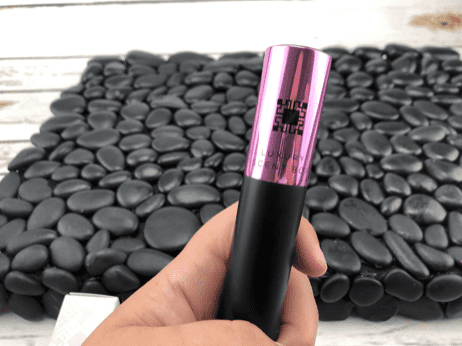 Wrapping it up
Surprisingly, I absolutely love the two scents that I got in my Luxury Scent Box! I didn't go into this subscription box with high expectations, but I actually love Luxury Scent Box more than I thought I was going to. I really feel like the perfume that was selected for me was like my 'dream' perfume- it's something that I've been looking for for a long time and it's exactly what I've been wanting in a fragrance.
I think that Luxury Scent Box is a great choice for people who are interested in trying out a variety of scents or are looking to change up their scent every month without investing in a massive, expensive perfume bottle every month!
What's your favorite fragrance subscription company? Let us know in the comment section!