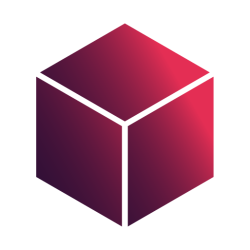 Latest posts by Subscriboxer Team
(see all)
Bluum Box is a monthly subscription box service that caters to new moms or moms to be and their little ones. Each box contains top reviewed products that are expertly explicitly curated for your child's age and stage. When I signed up, I was prompted to add my child's birthday or due date so that every item that I received would be just right for that phase of life. You can even select male or female for gender-specific products.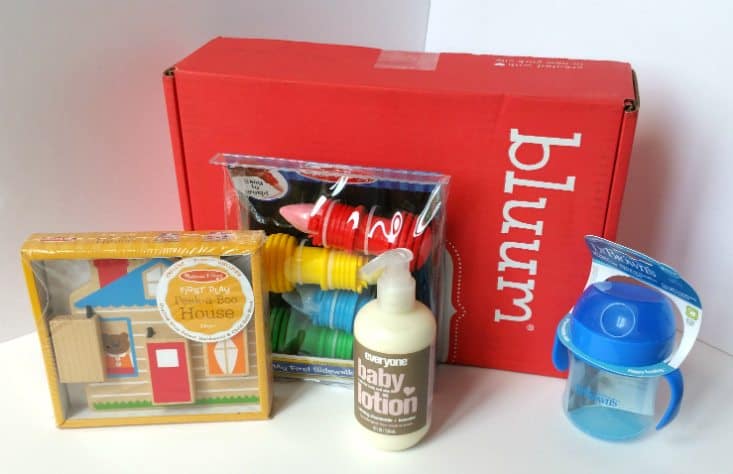 I'm not pregnant, but I put in a friend's due date because I figured that might mean that I would receive the perfect thing for a baby shower gift for an upcoming event. I think that this type of service is so giftable and it would be great for a mother-to-be or for a newborn present. It's especially perfect when you don't really know what's trending when it comes to baby stuff, but you want to give an adorable gift that a mom to be is sure to love.
The reason that Bluum Box was created was to help busy moms who are overwhelmed by a large number of baby products on the market. Each box includes at least four items that have a retail value of at least $45 for $35 with a monthly plan. The makers of Bluum Box were inspired to give subscribers access to cool new products at a great price.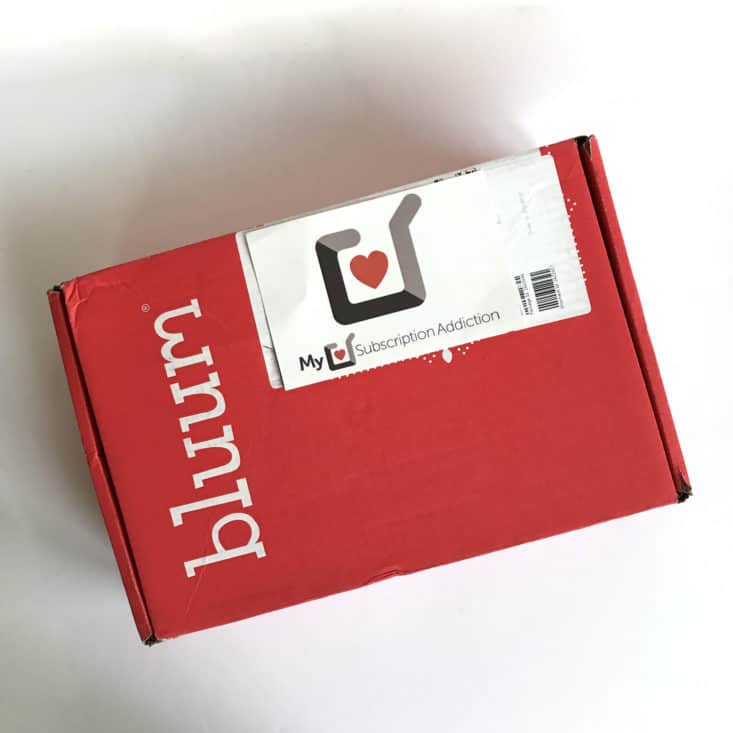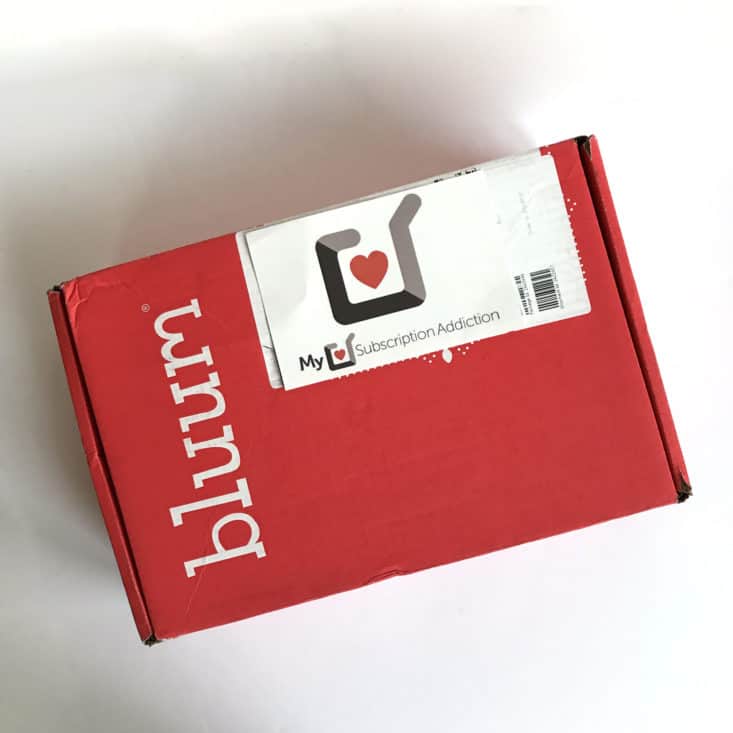 Their boxes cover a range of consumers from expectant moms all the way up to preschool kids, both male and female. I thought it was such a neat way to find age appropriate stuff for kids or gifts for a pregnant friend. I couldn't wait to see what Bluum Box would send for me!
Soon after I ordered a cute little red box came in the mail. On the side, it said, "Created with love in New York City," which I thought was a nice touch. I couldn't wait to open the box and see cutting-edge brands Bluum Box would introduce me to.
Surprise # 1: Pearhead Belly Casting Kit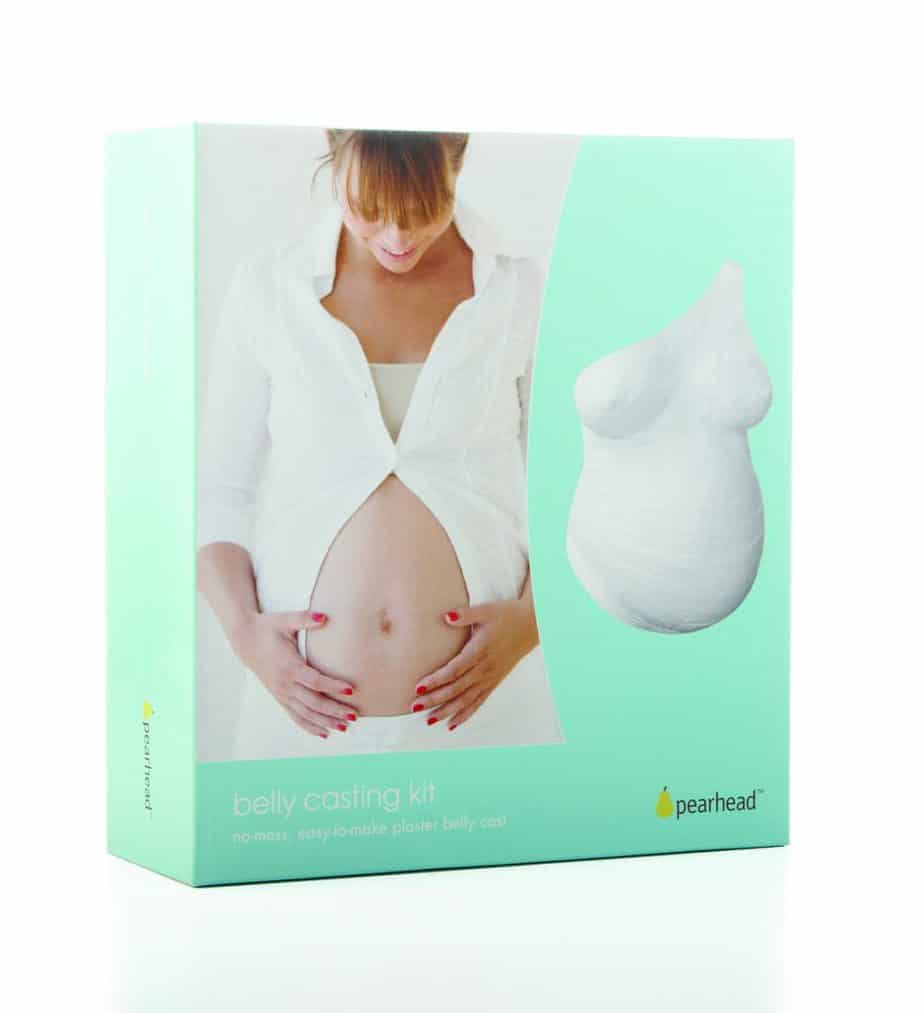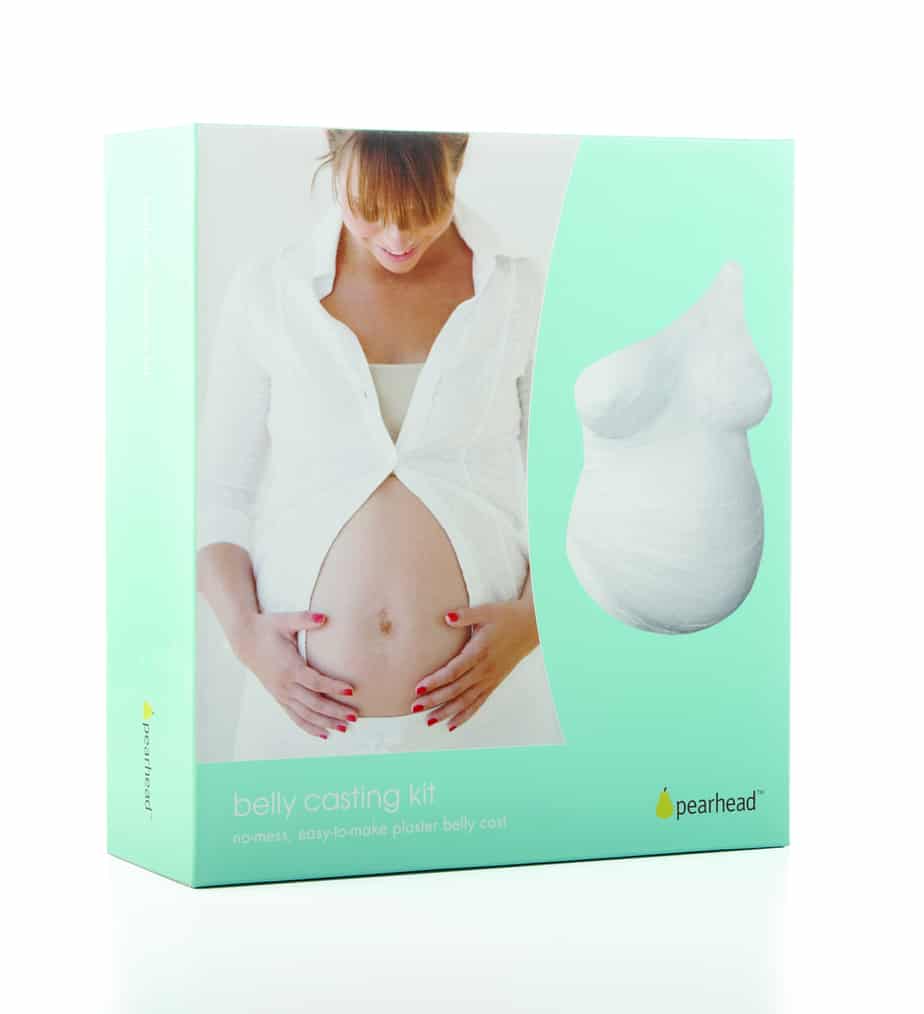 This kit looked like an exciting way to remember just how many babies grew during pregnancy, by making a 3D plaster cast of the front of mom's body! The package included everything you need to create the mold, like plaster tape, latex free gloves, and even a drop cloth to keep your floor clean.
I did a quick search online to check out what the finished product looks like and you can make some really creative wall art. I don't know if I would necessarily display a cast of my nude, pregnant torso, but hey, no judgment! While it's not for everyone, it can be a neat way to commemorate your pregnancy and look back on all of the changes that your body went through. I'm sure that making the mold would be a messy and memorable experience as well, but I wasn't sure that my friend would be into this as a baby shower gift.
Pro- Perfect for someone who wants to remember their pregnant body forever.
Con- Definitely not for everyone and therefore not the best gift!
Surprise # 2: Angel Dear Baby Bonnet
This pale pink bonnet was adorable enough to inspire a raging case of baby fever! It is made to fit sizes 0-6 months. I loved the sweet, old-fashioned shape and the super soft knit fabric. The fabric was absolutely decadent! The bonnet itself was a really high quality, which makes sense because this brand is sold at high-end department stores like Neiman Marcus and Bloomingdales.
Everything that Angel Dear has in their clothing line is perfectly designed to look almost vintage. I think it's a really timeless look. I absolutely prefer this look to some of the brightly colored, cartoon character covered onesies. It almost reminded me of something that Prince William and Duchess Kate would dress their babies in. So if you want your baby to look fancy and possibly British, then this is the brand for you!
Pro- The sweetest baby bonnet ever.
Con- Practically perfect in every way.
Surprise # 3: Pals Ladybug & Caterpillar socks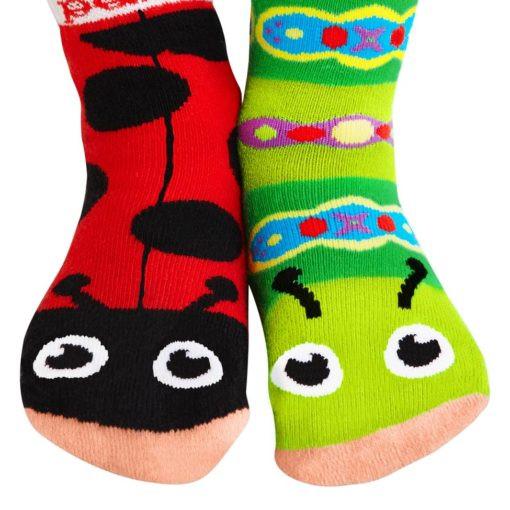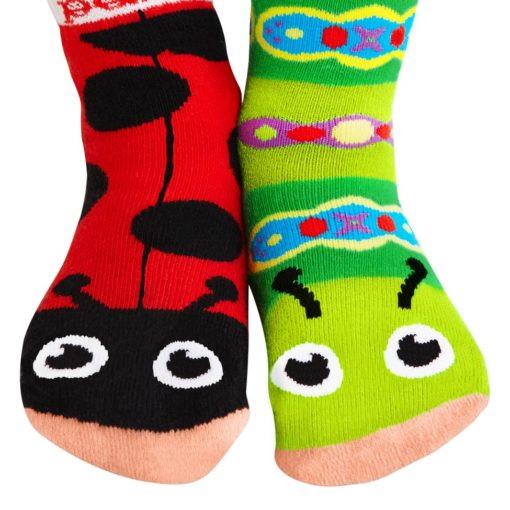 This fun pair of mismatched socks is actually meant to be a gift for mom, not baby. They are made of a cozy cotton blend with a beautiful stretch to it and fit women's shoe sizes 5-10. The brand's vision is to turn out sock designs that aren't perfectly matched, but are wonderfully paired, so instead of two ladybugs, a ladybug, and a caterpillar! I thought that was a cute concept for a sock company.
The design is woven into the fabric of the sock, not printed on, and they are sturdy and comfortable. I think that this pair, with bright bug faces, are especially perfect for the spring season. I could picture these making it into the hospital bag so that the expectant mom would have something to keep her feet warm in the often chilly labor and delivery room. My only complaint is that next to the chic baby bonnet these do look extra childish, but they did brighten my day!
Pro- seasonal, playful and useful.
Con- a bit silly for some.
Surprise # 4: MD Moms Gentle All-Over Clean Shampoo and Body Wash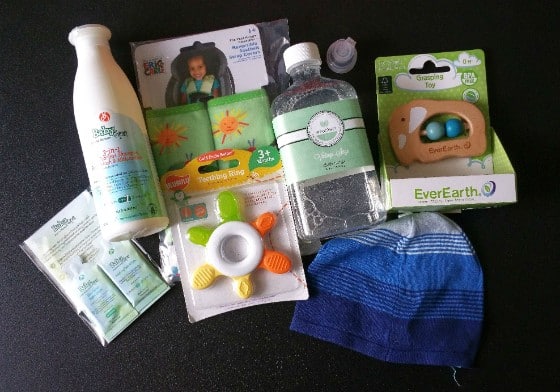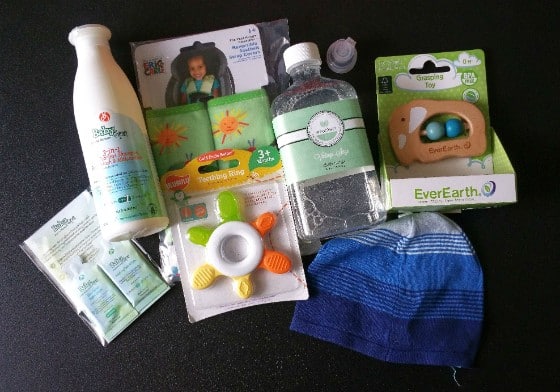 This all-purpose baby wash is developed by pediatricians, who also happen to be moms. It's clinically tested, hypoallergenic, phthalate free, paraben free, sulfate free and extra gentle. It's basically everything that you would want a baby soap to be! It also has a subtle yet fresh fragrance that I really enjoyed. I love finding under-the-radar brands that have gentle products for sensitive skin, and MD Moms seems to have a vast range of stuff like that. The wash was extra concentrated, so a little bit went a long way. I could see this being the type of thing that I will end up buying again once I run out, though I do think that this little bottle will last for quite awhile.
Pro- Gentle and high quality
Con- I only wish that it was a bigger bottle!
Overall Assessment of Bluum Box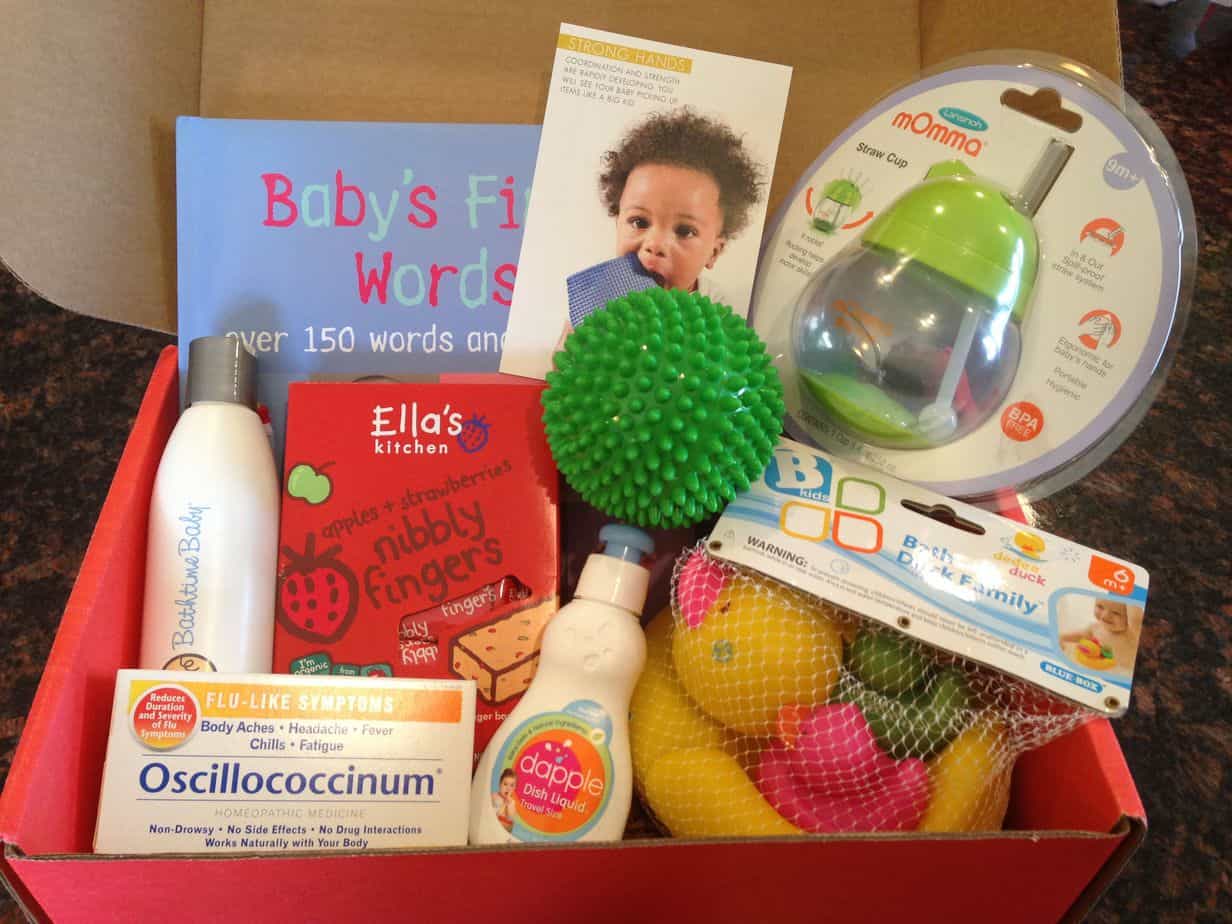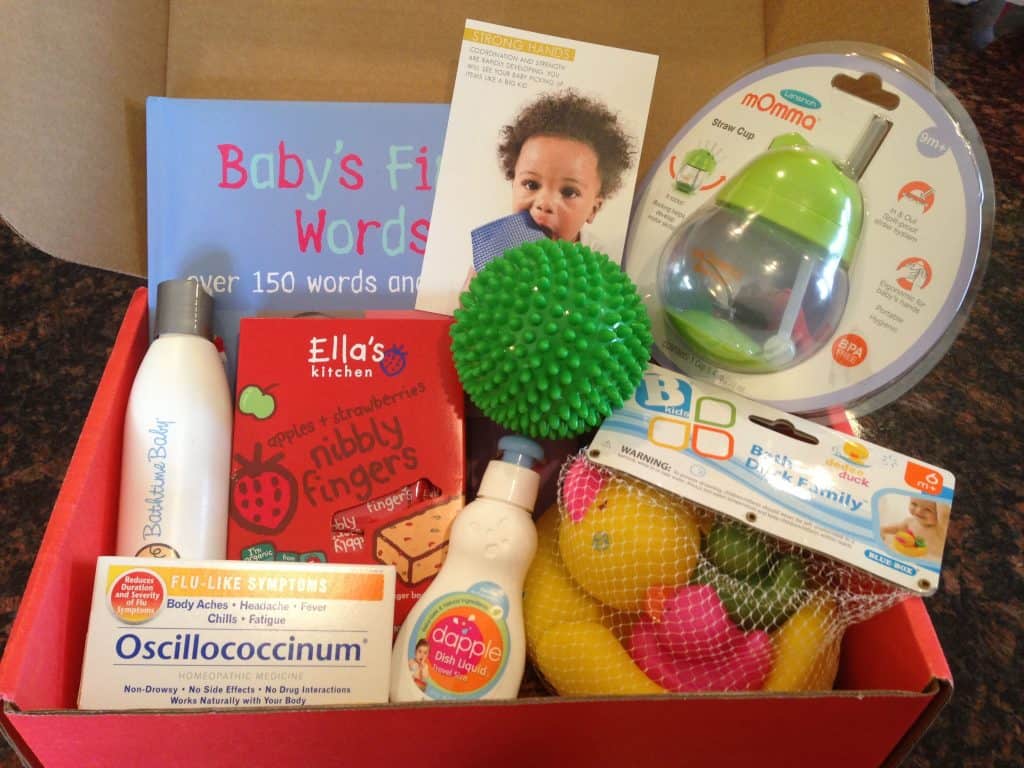 Pros
Great Value
Somewhat giftable
Curated for every stage and age
A fun way to discover new brands
Excellent for busy moms.
Cons
Some items might not be your cup of tea!
Bluum Box Alternatives To Consider – What Else Is Similar?
Another subscription box that is similar to Bluum Box is Milestones Box. This company offers a quarterly subscription service that ships out age-appropriate baby items for $59. Inside each box, you will find toys, books, and gear with a retail value of $65-$70 for their starter box. They also have deluxe boxes available, and even sibling boxes for larger families which I thought was a great idea.
If the items for the mom to be are what appealed to you about this review of Bluum Box, then you might enjoy Mama Bird Box. This monthly subscription box is designed to pamper pregnant women and new moms. For $34 each box includes 4-6 items like organic beauty and skincare products, healthy snacks, fun accessories and more.
Final Word on Bluum Box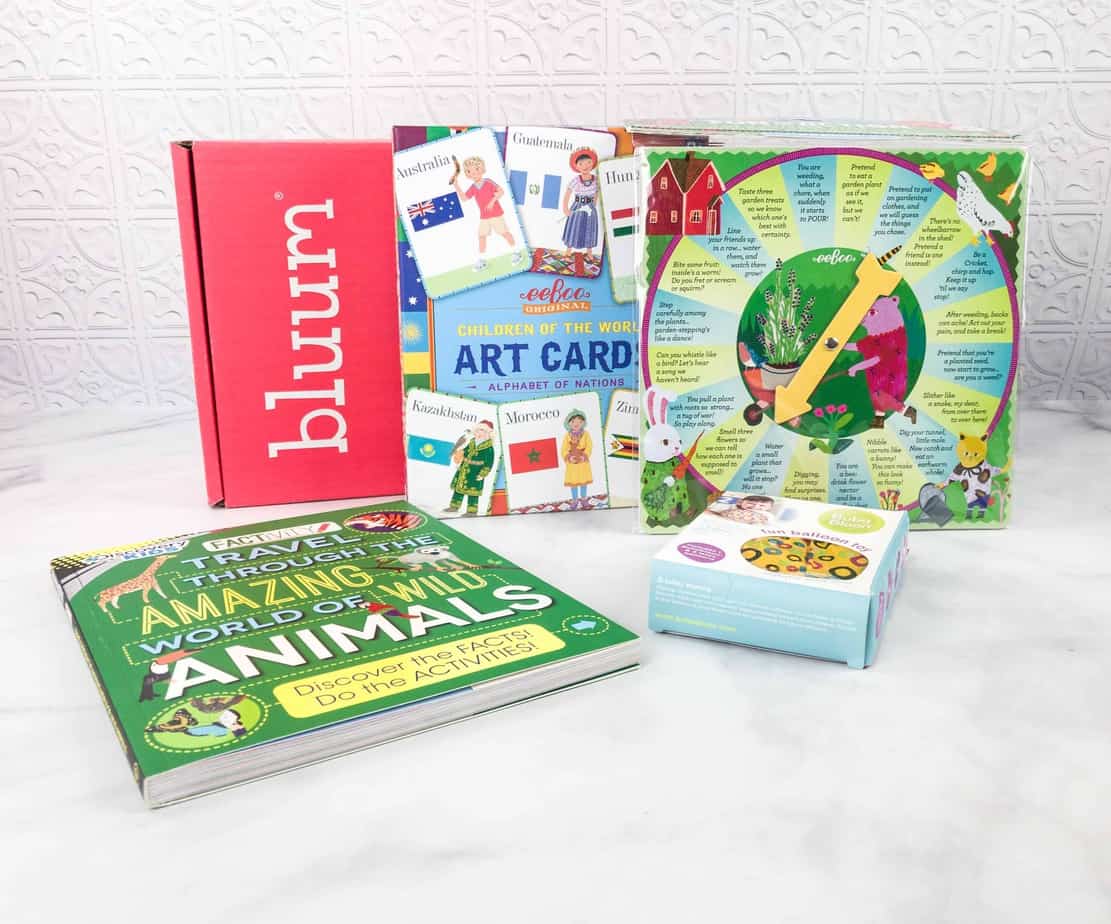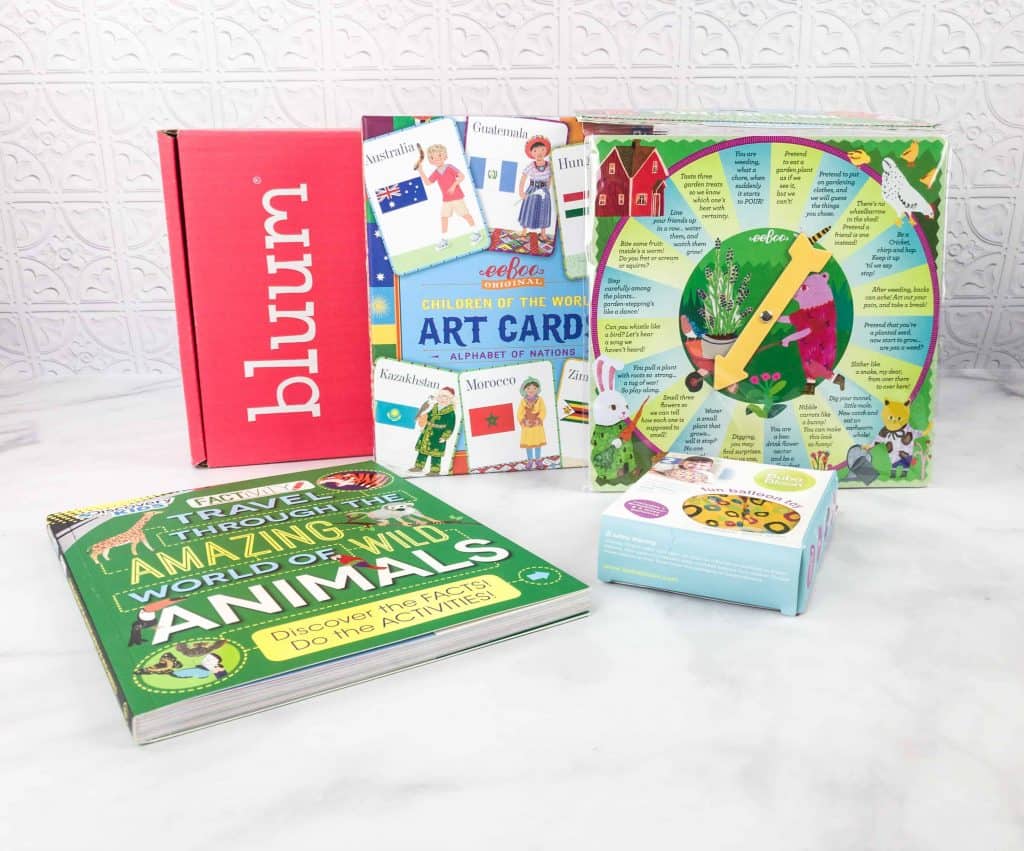 I liked Bluum Box a lot, but some of the items felt a little bit hit or miss to me. I loved the beautiful baby bonnet so much. I now dream of having a well-dressed baby that looks like royalty because I know that Angel Dear can make that possible! I am also happy that I discovered a great new brand when it comes to MD Moms. I am so excited to try some more of their gently formulated bath and body products someday.
I just love that they're made by doctors. The funky socks aren't 100% my taste, but I do think that they would come in handy in the cold hospital room or during those late night feedings. Plus, subscription boxes have taught me that silly socks are a fashion statement. I think that the one item that I really couldn't get into was the body casting kit. I chalk it up to personal taste though. I know so many women who absolutely loved documenting the milestone of pregnancy with glam photoshoots that proudly highlighted their changing figure.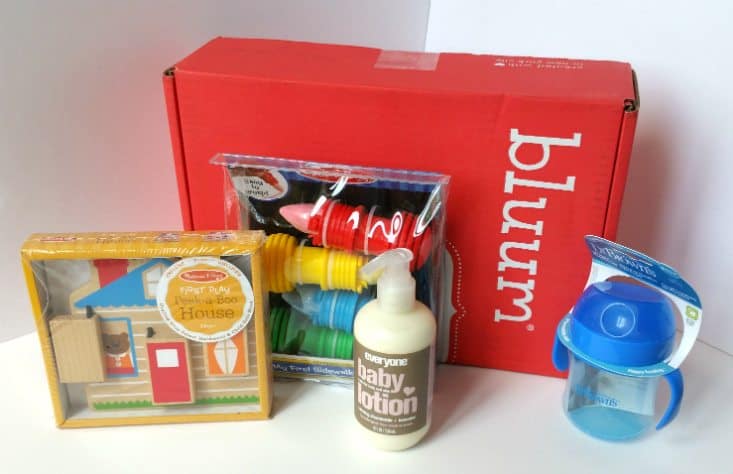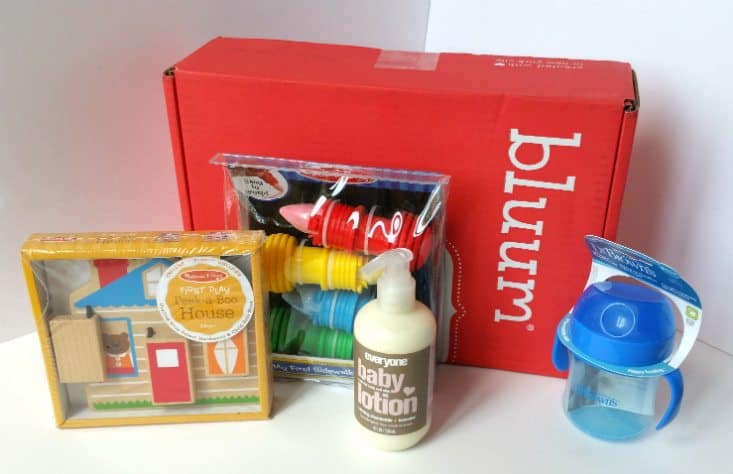 They might see a casting kit like this one as a great new way to turn pregnant bodies into art. But, I also know lots of moms who would never consider using this product, which made me feel like it's a risky item when it comes to gifting. I do like that Bluum Box took that risk and included a compelling new product that I would never have otherwise considered trying.
I think that one of the greatest things about subscription boxes is that they can really take you outside of your comfort zone and make you try new things that you wouldn't necessarily pick out for yourself from a store shelf. I am interested to see what Bluum Box sends through all of the stages of babyhood and beyond.