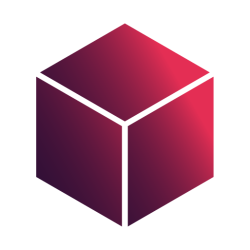 Latest posts by Subscriboxer Team
(see all)
Popsugar Box: First Unboxing
POPSUGAR Must Have Box is a monthly subscription box which full of fashion, beauty, health and home items brought to you by Lisa Sugar and the POPSUGAR team. I am a longtime POPSUGAR reader. I always have followed the Fashion and Beauty sections, and as the years have passed I've gotten into their Home and Mom sections as well.
I like that you can follow POPSUGAR through every phase of life. I love reading about all of these topics through the POPSUGAR lens, so I was super excited to see what POPSUGAR approved items this box would include for September.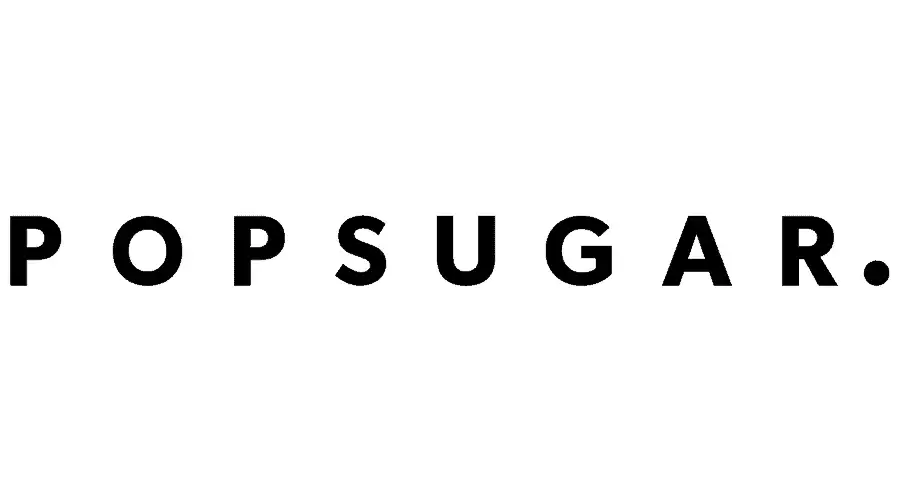 The POPSUGAR Must Have Box costs around $39.95 per month and this box had a value of over $160. I had taken a peak at some past boxes, so I knew it would be worthwhile to try this subscription out. I was hoping that the September box would be similar to the awesome one they put together for August. I found that I was coveting their home items the hardest.
The August box included a cute and festive serving tray that said "Cheers!" that I would have loved to receive. They also included fun sparkly candles. I was ready to see if my box had anything with that same party-ready vibe. I noticed while looking through past boxes online that they always seem to follow a theme and include products that range from fashion and beauty to yummy snacks and household gear. I was excited to see what fun items the September box would include.
I opened the box on a rainy spring day and the first thing that I saw was the words "Happiness Delivered" which was a cute touch. I was ready to dive and see if POPSUGAR would deliver! Stay tuned, and check the full Pop Sugar Box Review and decide if you need to try it.
Surprise #1
Hudson + Bleecker Bonjour Smartphone Wallet in Dusty Rose Faux Embossed Snakeskin
I fell in love with this roomy wallet right away. It is the perfect on-trend shade of millennial pink that works as a neutral in the sense that it looks good with anything. The snakeskin embossing is luxe and the gold tone logo is subtle. I love that this wallet fits my phone along with all of my cash and cards so I can just grab in and go. The wallet has a $47 value, so if you love it as much as I do subscribing to POPSUGAR Must Have Box is a must!
Pro- My new favorite wallet in my new favorite color
Con- I was wishing for a wrist strap so I could carry it solo
Surprise #2
Figs & Rouge Hydra Prime Light Reflective Brightening Primer & Illuminator
I was really into this illuminating primer. I have never tried anything by Figs & Rouge and I was impressed by this lightweight primer and the subtle dewy look that it gave my complexion. I think that it is the perfect product to use before foundation or to brighten up your face on those days where you don't want to wear makeup but need a little glow. I love this cream as a highlighter for my cheekbones as well. This product reminded me of MAC Strobe Cream.
Pro- I love this product for the subtle glow it gives me
Con- I will probably stick with MAC since this primer rings in at $45. I am happy to get it in this box though!!
Surprise #3
Buji Baja by Hat Attack Coco Flower Pin
This black fabric flower pin was unexpected and cute. It takes me back to the early 2000s. I definitely lived through this trend when it was inspired by Carrie Bradshaw. I wondered if I should follow the rule that if you follow a trend once you shouldn't when it comes back around. On the other hand, I felt like I could pull it off. It looked really cute on my denim jacket and added texture to the label of a black blazer. I think in the future I will try it on a hat or even in the center of a high buttoned collared shirt if I am feeling daring. Carrie Bradshaw would approve, right?
Pro-Fun and fashionable
Con- Might be outside of your fashion comfort zone or remind you of middle school
Surprise #4
Richer Poorer Wool Striped Nora Sock in Charcoal & Black
I am obsessed with these super cozy socks! They somehow manage to be soft and warm yet light enough for the end of summer weather we have been having. They give me slight wicked witch vibes, but I am ok with that! In fact, I look forward to wearing them into October! I actually think these could look really cute with the flower pin and the two together have a bit of a goth vibe. I am more likely to style them a bit differently than that though. Once it gets cooler I think they will look great just peaking over the top of my tall boots over skinny jeans or paired with a skirt of cut-offs.
Pro- Cozy and cute
Con- They are stretchy, but could be tight on wide calves.
Surprise #5
Lipstick Queen Black Lace Rabbit Cream Blush
Speaking of goth vibes, this product is so witchy and cool. The pretty packaging is printed with a lace design with a flower and bunny motif and the product inside is sparkly and black. At first, I thought it was something that I would never actually wear, but then I saw that it is actually a color changing cream blush that works with your own skin pH and turns a hue that will flatter each individual. On me, it was a gold-flecked sheer berry color. This blush is so neat. It reminds me of mood lipstick from the drug store back in the day, but it's a high-end modern version!
Pro- Pretty sheer blush with cute packaging and a fun gimmick!
Con- This product is seriously cool, what's not to like about it!?
Surprise #6
Pipsnacks Kettle Pipcorn
I love that POPSUGAR often includes a snack in their Must Have Box! This bag of popcorn is definitely big enough to share, but I was surprised to open it up and find teeny tiny kernels. Then I remembered seeing this brand on Shark Tank a while back. Pipcorn is a type of popcorn where each kernel is about half the size of a regular popcorn kernel. I was a little concerned that meant they would be stuck in my teeth, but pipcorn was no worse than regular popcorn in that way. The kettle corn flavor was sweet and addictive. It was a great addition to all of the goodies in the September box.
Pro- Delicious and a little different
Con- I probably would have picked plain or sea salt, but the kettle kind was good too!
Extra Surprise
$30 gift card to Hello Fresh
Hello Fresh is a meal ingredient delivery service that I have not tried yet. I love that one subscription box partnered with another in this way! I would like to try Hello Fresh and review the experience and this deal encouraged me to check it out. A week with Hello Fresh comes to about $60 so this half price deal is pretty tempting- and so are most of their meals like figgy balsamic pork and butter basted rib eye steak.
Overall Assessment of POPSUGAR Must Have Box
Pros
Great Value
Fun products and brands I might not have found otherwise
Special discounts for subscribers, like the $30 at Hello Fresh
A fun way to update your makeup and accessories each month
The cute surprises each month even include snacks!
Cons
Some of the products skew a little young
You might not adore each item you receive
I was sad that my month didn't include any home items like other months did!
POPSUGAR Must Have Box Alternatives to Consider- What else is similar?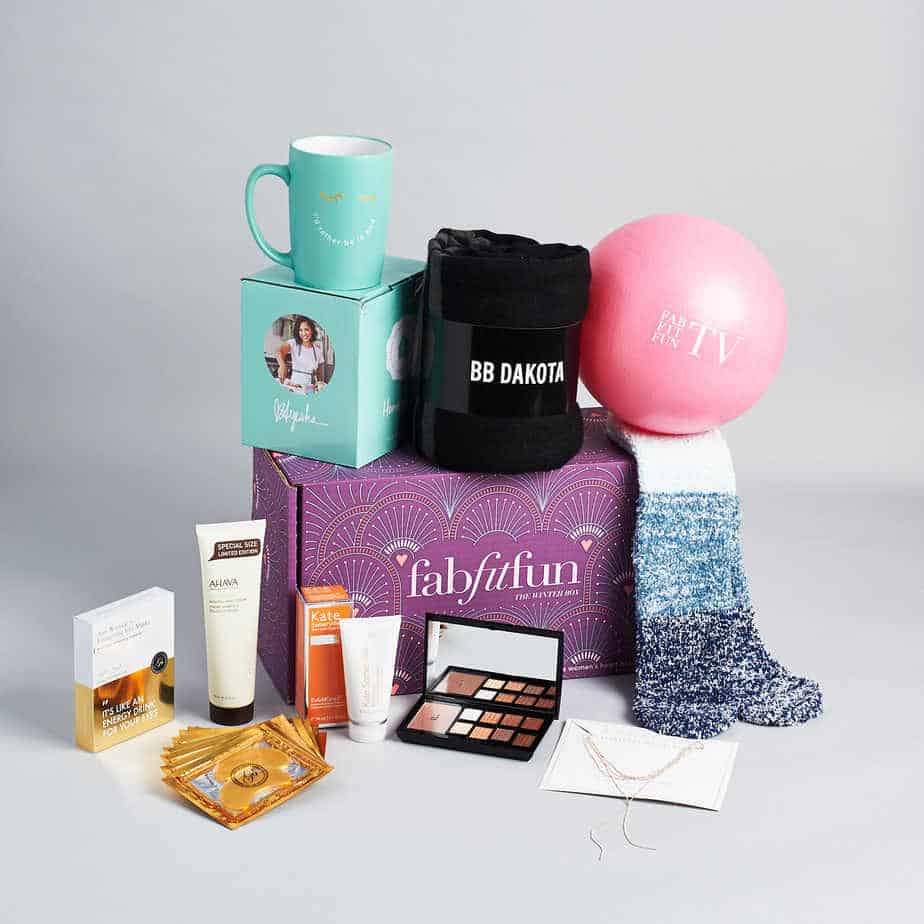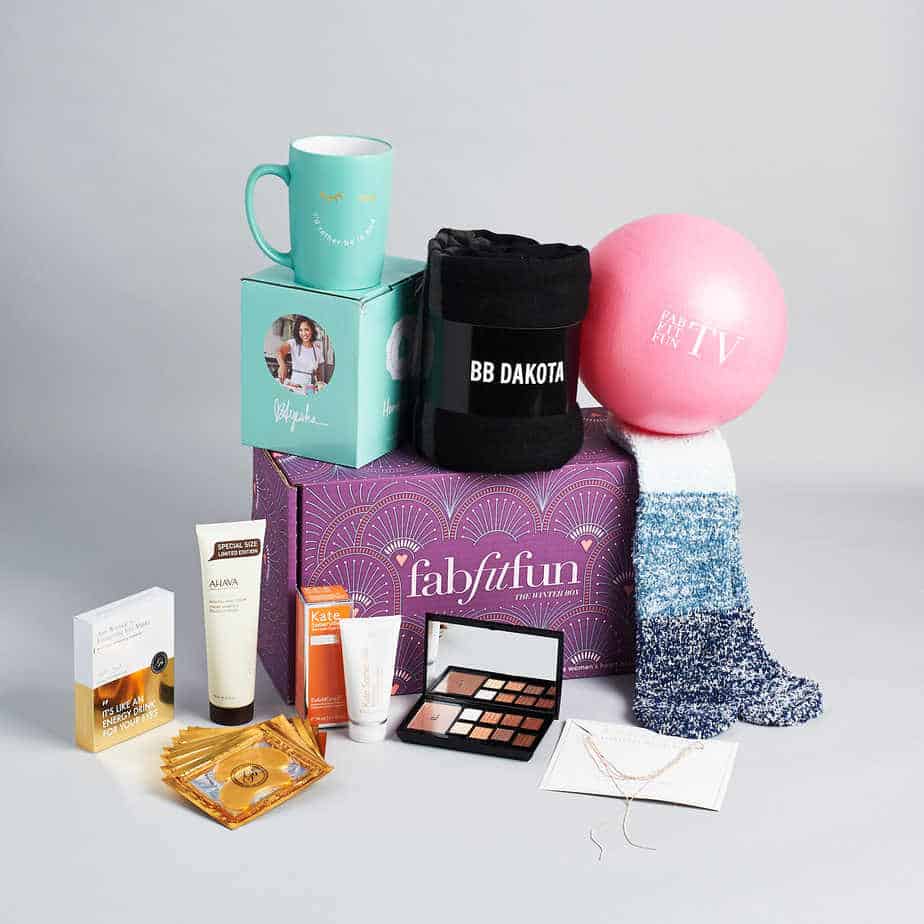 Another subscription box that I have been dying to try is the FabFitFun Box. For $49.99 you get a box of full-size products that are valued at $200. This box has a similar style to the POPSUGAR box. It blends fashion, beauty, health and lifestyle products that are new and exciting. This box is seasonal.
I would also love to check out the POPSUGAR Limited Edition Fall Box. This is a $100 seasonal box that POPSUGAR puts together that includes $450 worth of luxe fall products. I saw spoilers for this box and it looks amazing. It includes gorgeous smoky quartz drinking glasses that would make up for the lack of home goods in this box!
Final Word on POPSUGAR Must Have Box
I really liked the POPSUGAR Must Have September Box. In a way, this box reminded me of a fun middle school sleepover. The popcorn, cozy wool socks with their funky pattern, color change cosmetics and fabric brooch all fit with that theme. The millennial pink wallet and the illuminating primer were a little more grown up, and grown up me was really wishing for some cute housewares like POPSUGAR has featured in the past. In the end, I really do love and use these products, even the ones that felt a little young to me. I never buy things for myself that appeal to the kid in me so it was especially fun to get them as a surprise!
Check out PopSugar box to learn more.
Popsugar Fall 2018 Must Have Box [Update Below]
I'm very excited about the unboxing that I have for you today because I have always wanted to try the Popsugar box. I'm sad that I never hopped on board when Popsugar had their monthly subscription boxes, but I'm really happy that I finally have a Popsugar Must Have box in my hands!
The Popsugar Must Have is a quarterly box meaning that every three months you will be receiving a Must Have from Popsugar. Popsugar promises to deliver over a $300 value in every box that you paid $75 for and that has been carefully curated by the editors over at Popsugar. In each Must Have box, you will receive luxurious full-sized products in fashion, beauty, self-care, and home décor.
With all of that said, let's see what I got inside of my very first Popsugar box!
What is it?: Popsugar Must Have
How much is it?: $75 a quarter (with free shipping)
A total value of the Fall 2018 box: $367.65
This is the first item that I'm pulling out of my Fall Popsugar box, which is just a little booklet that contains names, descriptions, tips on how to use, websites, and pricing for all of the products that I received inside of my box.
First item: Hum Nutrition Killer Nails Supplement
Item value: $10 (www.humnutrition.com)
The first item that I pulled out of my Fall Must-Have Popsugar box were these Hum Nutrition Killer Nails Supplements. This biotin supplement fits comfortably into the category of self-care, as this daily supplement is beneficial to growing and strengthening both your hair and nails!
The only other subscription box that I've ever received Biotin supplements in has been my Ricky's Cult Crushes, but this is the first time that I've ever received an adequate supply of biotin supplements. These HUM Nutrition Killer Nail Supplements give me the chance to try out a 30-day supply of these supplements, meaning that you will mostly like seeing if these supplements work for you (or not) as you're finishing up your last few supplements!
Now, the first thing that I want to say is that I think that it's really cool that Popsugar sent out Vegan biotin supplements. I believe that having a vegan cosmetic company is not only much more ethical, but it opens up the selection of people that are able to try out a product. Even though I don't follow a vegan lifestyle, I'm still inclined to try out these supplements; vegans and non-vegans can enjoy this supplement! I think that it's really cool that Popsugar didn't exclude a good portion of people who do follow a vegan lifestyle, but later on, in this box, I'm going to be touching on this subject again.
Second item: Umbra Pendant Mini Scarf Hanger
Item value: $11.99 ( www.umbra.com )
I pulled this out of my box and was really happy to know that a whole bunch of other women were introduced to this scarf hanger! I personally have three of these (not from Umbra) and I really love how much they have cut back on the clutter in my closet. Using a scarf hanger to hang all of my scarves and long necklaces has helped to cut back on the amount of space I use, which I will admit, I have filled up with more clothes!
This Pendant Mini Scarf Hanger has a really sturdy build, which is a lot different than the hangers that I bought for $2 off of Amazon. Not to mention that the rose gold coloring to the metal makes it look that much more chic rather than boring home décor.
I also feel like this hanger is one of the more reasonably priced items in this box. $12 is pricing that I would expect to see on something built this sturdy at Target or Walmart, but I would have expected it to be priced a lot higher because this is a 'luxurious' box.
While I wasn't blown away by this scarf hanger (because I already have two) in my opinion, this was one of the better items in the Fall Must Have box.
Third item: Soia and Kyo Larisa Scarf
Item value: $75 ( www.soiakyo.com )
When I first pulled this scarf out of my box, I instantly fell in love with how soft it was!
Once I completely took this scarf out of the packaging that it came in, I quickly realized that there are two different patterns and color combinations on this scarf! As you can slightly see in the above picture (you can see it better in the picture below) the differences between the front of the scarf and the back of the scarf.
The front of the scarf incorporates light grey, medium grey, and dark grey in a geometric pattern, that's bunched closer together than the pattern on the back. The pattern on the back of the scarf includes light rose, medium rose, light grey, and medium grey. The geometric pattern on the back of the scarf is much larger and isn't as tightly packed together. Personally, I love the pattern on the back of the scarf because I'm such a huge fan of pink and grey together!
I'm not a huge fan of blanket scarves, but I actually think this is the first blanket scarf I've ever seen that I think is really cute, wearable, and isn't itchy! I personally wear a lot of black and pink together, so adding in this scarf to my wardrobe shouldn't be too difficult.
I was pretty impressed with the scarf, but then I looked at the price…
I will admit, I was taken back by the price tag that was put on this scarf. I mean $75 is a lot of money- I spent $75 to get this box in my hand. Personally, I'm not a person that loves blanket scarfs very much, so I wouldn't have gone out of my way to shop for a blanket scarf.
For this being a luxury box, a $75 scarf shouldn't be too surprising to me. I know that if it were a purse or an eyeshadow palette, I wouldn't really be questioning that $75 price tag. So, I think that I'm just feeling a little uncomfortable about the price tag because it's a scarf and isn't an item that I will really reach for often, even if I do think that it's really cute!
I did really like that Popsugar suggested putting this in the back of your car for a blanket or to use this as a shawl or wrap if you aren't super into wearing blanket scarves.
Fourth item: Liz Claiborne 'Sloane' Rose Gold Sunglasses (exclusively available at JcPenny)
Item value: $32 (www.jcpenny.com)
These sunglasses are considered to be a free bonus that was included in all of the Fall Must Have boxes, which means that these sunglasses weren't picked by the editors of Popsugar to be in the Fall Must Haves box, but were included in the Fall box because Popsugar received sponsorship from JCPenney.
Popsugar didn't include a value for these glasses in the booklet since they were added in the Fall Box as a free bonus item, but I looked these glasses up on the JCPenney website. You can purchase these glasses on the JCPenney website for $32, which I would have gladly done once I saw how good these glasses look on me!
I usually have a problem with glasses being too small on my face, but these fit me perfectly! I feel like when I put these sunglasses on, I instantly look like I belong in Hollywood. I feel like a celebrity when I put these on, plus they're really comfy to wear and don't dig into the bridge of my nose.
The biggest complaint about these sunglasses is that they're my favorite thing in the entire box. This isn't a bad thing about the sunglasses, but I'm really sad that these are the only item in the box that I feel like fit my lifestyle the best, that I'm absolutely in love with, and were something that I was surprised to see in the box.
While I did enjoy the scarf, I was expecting to see a blanket scarf (or a scarf of some sorts) in my fall box. The sunglasses were a fashion accessory that I wasn't expecting to see in my box, but I'm really happy that I did get them in my box! I've literally worn them every time I've gone out since I have opened up my Popsugar. They do an amazing job of protecting my eyes from the sun, they're comfy, and they don't ruin my makeup because they don't sit on my face! What more could a girl ask for from a pair of sunglasses?
Fifth item: Tarte Cosmetics Tight and Bright Clay Multi-Mask
Item value: $40 (www.tartecosmetics.com)
Tarte Cosmetics is one of my favorite luxury brands to splurge on, but I've never tried any of their skin care products. The Ulta and Sephora that I shop at literally never have any of the Tarte Cosmetics skincare items in stock, so getting the chance to try out two skin care products from one of my favorite brands in exciting!
Tarte Cosmetics is a vegan and cruelty-free cosmetic company, meaning that both the pearlescent mask and gold hydrating mask in this jar are cruelty-free and vegan.
Tarte claims that these formulas are also hypoallergenic treatments contain Amazonian clay that will help to remove any impurities in your skin, as well as tighten up your pores.
The pearlescent mask (the white mask) should be placed on the areas of your face that you're looking to mattify. The gold hydrating mask should be used on the rest of your face that the pearlescent mask isn't on, as the gold hydrating mask will help to soothe any irritation and inflammation on your face.
After you place both of these masks on your face, you should let them sit on your skin for twenty minutes. Rinse the masks off with warm water and you should see your skin looking brighter and more hydrated.
When I pulled the protective layer off of this multi-mask, I was hit by two things: the smell of paint and a disappointing amount of product in this jar.
The actual size of the jar itself is really big, so I was expecting the entire jar to be filled with product. What is actually inside of the jar is an insert to hold both of the masks, so there is a lot of 'empty' space between the masking insert and the rest of the jar.
When I first opened up this mask jar, I was kind of hoping to be hit with that amazing vanilla scent that so many of the products from Tarte have. Instead, these masks smell strongly of paint and plastic, which I thought was surprising. Even when I put the masks on my face, I still experienced that strong fresh-paint smell.
I'm going to share the packing information and the quantity of the product in this jar with you, so you have a better understanding of what you're actually getting in your Popsugar box:
Price: $40
88 ounces (or 25 grams) of Purple Detoxifying and Purifying Exfoliating Mask
88 ounces (or 25 grams) of Gold Hydrating and Firming Gel Mask
In total, you're getting 1.66 ounces of mask in this Tarte Cosmetics Tight and Bright Clay Multi-Mask. This means that you're paying $24.09 for one ounce of the mask, which is pretty expensive.
I have combined skin, but I definitely have a really bad problem with oily, acne prone skin. I made sure to clean my face with water before I dried my face, so I gave the mask a clean surface to work on. I put the hydrating gel mask on my forehead, the sides of my nose, and underneath my nose. I put the mattifying mask on the top of my nose, my cheekbones, my skin, my chin, and my neck (I'm having a bad breakout on my neck).
I was only able to keep this mask on my face for ten minutes because I started to experience an irritation from the mattifying mask. Keep in mind that I didn't have any other products on my face and didn't wash my face with anything except for water before I put the mask on. I don't know what in the mask made my face irritated, but there was a definite burning sensation on my face while the mask started to dry down on my face.
Sixth item: The Casery Phone Pocket
Item value: $15 (www.thecasery.com)
This phone case card holder is so cute and I'm glad to see that Popsugar put a universally useful product in their Fall Must Have box. No matter what type of phone you have (unless you have a flip phone), most of us will be able to stick this case onto the back of our phones and be able to keep our cards and license on us without having to carry around a bulky purse.
I have an iPhone 8 Plus and this stick-on cardholder took up around half of the space on the back of my phone, but I stuck it down low (towards the charging port) so that when I had my cards in it, my cards didn't get in the way of my camera.
I am able to comfortably stick in my driver's license, my debit card, my credit card, and a bill into this card holder without feeling like I'm going to tear the sides of this stick-on wallet.
Popsugar describes the coloring of this stick-on wallet as rose gold, but it definitely looks more gold than rose gold to me. This doesn't really matter to me, as I think the metallic paint on this wallet is really cute! The back of this stick-on wallet has a 'secure 3M adhesive' so that you can just peel and stick this to the back of your phone.
Personally, I think this is a great thing to include in the fall box because I know a lot of us are going to be hiking, going to pumpkin patches, taking fall family pictures, and going Halloween parties. This stick-on wallet is so much more secure than sticking our cards and money in our bras or boots. I love this phone pocket so much and will be sticking it on my phone when I am traveling!
Seventh item: Jules Smith Jane Cuff
Item value: $90 (www.julessmithdesigns.com)
Before the Fall Must Have boxes were sent out, Popsugar gave subscribers a chance to customize their boxes. One of the options that they allowed us to customize were the bracelets; we were given the chance to choose between gold, rose gold, and silver. Silver is my favorite jewelry color to wear, so I, of course, chose the silver option.
I wasn't expecting to actually get the color that in my box, so Popsugar gets extra points for listening to my choice and putting it in my box!
This is a simple silver cuff that is claimed to be adjustable, giving you the option to wear it on your wrist or on your forearm. A tip that Popsugar gives subscribers for wearing this cuff is to flip the cuff over to the geometric design is facing upward to change up your look and add a bold flair to your outfit.
The price tag that comes with this Jane Cuff by Jules Smith is $90. I looked upon the Jules Smith website for more information about this cuff to see why there would be such a high price tag associated with this bracelet, but I couldn't find any information regarding the silver bracelet.
Jules Smith Designs states that the gold cuff is covered in 14k gold plating, so I would assume that the silver bracelet is also silver plated. What this means is that the entire bracelet is not silver, but rather the bracelet is covered in a coating of silver.
Besides this bracelet being covered (possibly) in silver plating and it being a designer cuff, I really have no idea why this piece of jewelry is priced at $90. But, wait- there's more.
This cuff was actually painful to wear. While it is claimed to be an adjustable cuff, I had a really hard time getting it to move at all. I was able to adjust it a little bit, but only enough so that I could actually fit it around my forearm. It was even really right on my wrist, which isn't that much bigger than my forearm.
Here I have the bracelet on my wrist instead of my forearm and you can see that it's still squeezing my arm. I really tried to get this bracelet to fit my arm better, but I was afraid of bending it too much because I didn't want to snap the metal. The metal didn't feel very pliable, so I don't think you can do a whole lot of adjusting with this bracelet.
Eighth item: Tribe Alive Leather Marbled Valet Tray
Item value: $58 (www.tribealive.com)
If you look at my comments about the HUM Nutrition Killer Nails Supplements, you will see that I praised Popsugar for including vegan biotin supplements in their box. I feel that by including vegan supplements in their box, they're really helping to include people of different lifestyles in their box. I know that I haven't seen a whole lot of vegan biotin supplements on the market, so I would also assume that it wouldn't be the easiest task to find vegan biotin supplements.
I opened up the booklet that Popsugar sent with this box to see what this tray was supposed to be used for because I honestly had no idea what this was supposed to be. Inside of the Popsugar book, I learned so much about what this valet tray stands for.
This is a genuine leather and hand-marbled handmade valet tray that was designed, managed and built by women. Women in Haiti, Guatemala, Honduras, and Fort Worth, TX all had a part to play in the creation of this valet tray, which is absolutely amazing in my opinion. The mission behind the production of this tray is to give at-risk women a job with livable wages a chance to create change in their lives.
I really love what this tray stands for and I'm so happy that Popsugar chose to include such a powerful piece in their box. Pieces like this tray that have such a large impact on the world are things that I would much rather see in a box rather than an overpriced bracelet that doesn't even fit.
However, I did have some problems with this tray. The snaps that are installed on this tray aren't strong enough to fit against the stiffness of the leather, meaning that I literally could not keep the snaps buttoned. The leather was too stiff to keep the snaps together, so they kept coming unsnapped and the leather would relax back to a flat position.
I was able to keep the snaps together for a little bit (long enough to snap this picture), but it kept coming unsnapped. The biggest complaint that I have about this tray is that I wish Popsugar had included sometimes in the book about how to keep this tray snapped up or tips on what I could do to help relax the leather enough for it to stay snapped together.
Ninth item: Lipstick Queen Method in the Madness 'Manic Mauve' lipstick
Item value: $25 (www.ulta.com/brand/lipstick-queen)
I've seen Lipstick Queen hanging around in Ulta for quite some time, but never really heard anything about the brand from other beauty bloggers or beauty YouTubers. I was going to grab a few of their products on my next trip to Ulta, so I was excited to see one of their products in my Fall Must Have box.
Popsugar wrote a description of this lipstick in their booklet, as well as a paragraph on tips about how to use this lipstick.
This is Lipstick Queen's Method in the Madness Lipstick in shade 'Manic Mauve'. I love how bright and abstract this pattern is! This pattern isn't like anything I've ever seen on another lipstick packaging, so it will definitely stand out in my lipstick collection. If you look closely at the actual lipstick itself, you will see some purple swirling in the formula.
Do you see it? Basically, this is a mauve hue lipstick with purple marbling that blends into the mauve shade to create a unique color every time you swatch this lipstick on your lips.
As you can see, there is a slight color difference between these two swatches. The swatch on the right is just a little bit darker than the swatch on the left, but both swatches still fall into the mauve family.
I think this is such a pretty lipstick color and I'm really glad that Popsugar sent out a lipstick that is going to be flattering on a large variety of skin tones, rather than sending out a bold dark brown or a bright red. This is so much more suitable and an appropriate color for a large portion of people, rather than a dark brown or a bright red shade. This is a lipstick color that you can wear out on a date, to your 9-5 job, out to a Halloween party, to a PTO conference, a night out bowling with your friends, or if you want to get a little bit dressed up for the gym.
The creaminess formula wasn't anything that really blew me away, but I was already impressed enough by the effect that the marbling in the lipstick had. This is the second item in my Fall Must Have box that I'm generally excited about, but this is curated and wasn't an extra freebie. To the editors over at Popsugar and Lisa Sugar- you did a good job with choosing this lipstick!
Tenth item: Clorox Zero Splash Bleach Packs
Item value: $3.63 (www.clorox.com)
Technically, these Clorox Zero Splash Bleach Packs were an extra freebie that was sponsored by Clorox. However, I was able to look these up on Amazon and saw that you can snag them on Amazon for $3.63. This is a full-sized product from Clorox and I think that it's really cool that this was included in our boxes as an extra freebie.
Eleventh item: Bliss Makeup Melt Oil-Free Makeup Remover Wipes
Item value: $7 (www.blissworld.com)
The Bliss Makeup Melt Oil-Free Makeup Remover Wipes are also a free extra included in the Fall Must Have box, as these were sponsored by Bliss. I love receiving makeup wipes in my subscription boxes, as I always am looking for which makeup wipes work the best.
I think the packaging for these makeup wipes are really cool and they're a full-sized pack. I was able to look up on the website that Popsugar gave us and saw that these makeup wipes sell for $7. I tried them out and they aren't the move impressive makeup wipes that I've ever used, but I know that I will be grateful for them when I throw them in my travel bag and use them in a makeup emergency.
Twelfth item: K. Hall Designs Lavender Sachet
Item value: N/A (www.khallstudio.com)
This Lavender Sachet by K. Hall Designs is also a free special extra included in our Fall box. I've never heard of K. Hall Designs before, so I looked up their website to see what types of products they sell (so you don't have to)! K. Hall Designs sells luxury diffusers, room sprays, bath soak, candles, bubble bath, bath bombs, lotions, and creams.
Popsugar gave us a few tips on how to use this lavender sachet, which I found inside of the packaging for my Clorox container. I'm actually really happy that they stored this lavender sachet inside of the box that held the Clorox bleach container because I personally really don't like the scent of lavender. When I opened up my Popsugar Must Have box for the first time, I definitely picked up the lavender. But, nothing else in my box smelled like lavender.
Popsugar states that we can throw this sachet in the dryer with wet laundry to scent out laundry, to put in a drawer to maybe freshen up a smelly sock drawer, or to even throw it underneath of our pillows to keep our dreams smelling fresh. I couldn't find any pricing information on this sample, but I would guess that it wouldn't be more than a $1 or $2.
Final thoughts of the Fall 2018 Popsugar Must Haves box
Overall, I'm really not impressed with my first PopSugar box. I've seen a lot of other blogs and YouTubers talk about how amazing the Popsugar Must Haves box is, so I had really high hopes going into this box.
While I do feel like there are several items inside of the Fall Must Have box, there wasn't anything inside of this box that really blew me away and made me feel really excited. I don't really feel like the editors of Popsugar put a whole lot of effort into making the Fall Must Have box creative, but focused more on the providing luxury items with a high price tag to 'wow' the audience.
I don't feel 'wow-ed' that I got a $75 scarf and a $90 bracelet, but there are two different ways that I'm looking at my feelings towards these items.
My first thoughts were that spending $75 on a scarf and $90 on a bracelet (that doesn't even fit comfortably) is in my opinion, really excessive. I have no problem if a company wants to charge $75 or $90 for fashion accessories, but I also know that Popsugar is under no obligation to put these items in their boxes. For the value of the scarf, I could've received three more lipsticks in my box or five more of the stick-on wallets.
I don't have a problem with Popsugar including a blanket scarf or a cuff in their box, as I think both of the items are really cute. However, I'm going to be a lot more critical and judgmental on a scarf that cost $75 rather than a scarf that costs $25.
After I thought about that, I also realized this: this box gives people who are looking for luxury to be able to afford the luxury, without having the price tag that comes with luxury. In other words, Popsugar gives people the chance to be able to enjoy the quality of a $75 scarf, as well as eleven other luxury items, by only having to pay $75 a quarter.
I know that there are some people who would think that spending $75 on an eyeshadow palette is absolutely outrageous, but it's something that I'm comfortable with doing. So, while I may disagree with the pricing on the blanket scarf and the bracelet, I'm sure that these items made a lot of people out there happy.
The total suggested retail for all of the products in this box is an estimated $367.65 and I paid $75 to get this box in my hands, which means that I got $292.65 of value.
While I am really disappointed by this box, I have FOMO (fear of missing out), so I'm going to stay signed up with Popsugar. Hopefully, the Winter 2018 Must Haves box is better and includes items that I feel fit into my personal likes and lifestyle better.
What did you think of the Fall 2018 Popsugar Must Haves box?
---
Winter Popsugar 2018 Review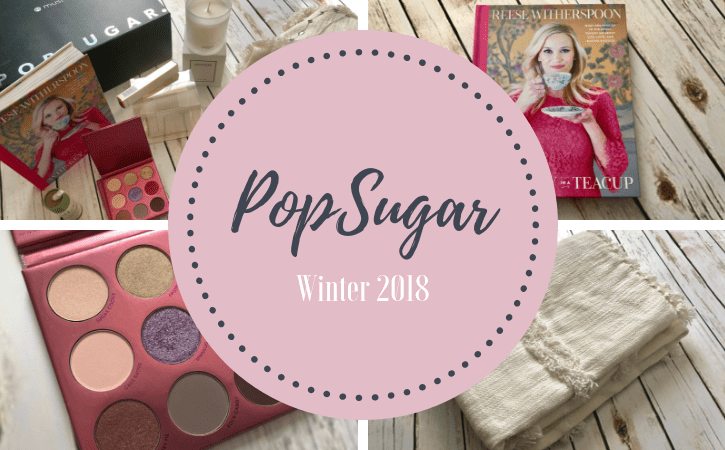 Today I'm going to be unboxing my Winter 2018 Popsugar Must Haves box! Hopefully, the Winter box is a lot better than my Fall 2018 Popsugar Must Haves box was, so let's see what this box has in store for us!
Winter 2018 Popsugar box
How much is it? $75 a quarter
The total value of my Winter Popsugar box: $357
What I got in my Winter 2018 Popsugar box:
Reese Witherspoon 'Whiskey in a Teacup' – $35
Uncommon James 100% Handmade Cotton Fringe Throw- $118
Melinda Maria Designs Sabrina Pod Necklace- $98
Winky Lux Sugar Kitten Palette- $25
Apotheke Tobacco Blossom Candle- $36
Kate Spade New York Desktop Easel Calendar- $20
Wander Beauty Baggage Claim Gold Eye Masks- $25
Addition 'freebies' in the Winter 2018 Popsugar box:
Ellia Jet Lag Essential Oil Roll-On- $15
Lumify Redness Reliever Eye Drops- $12
Estee Lauder Beautiful Belle Eau De Parfum Rollerball- $28
First product: Wander Beauty Baggage Claim Gold Eye Masks
There are five sets of the Wander Beauty Baggage Claim Gold Eye Masks, which almost gives you a week's worth of self-care for your eyes! These Baggage Claim Gold Eye Masks are ingredient conscious, as these eye masks don't contain any synthetic fragrances, Phthalates, Parabens, and are cruelty-free.
One thing that I really like about the Wander Beauty Baggage Claim Gold Eye Masks is that the eye masks feel super soft on my skin, they stay in place when I have the masks on my under-eye area, and they don't irritate my sensitive eye-skin! When I was wearing these masks, I did notice that they had a faint lavender scent to them, which was overpowering or too powdery, as I typically find a lot of floral scents to be.
I didn't notice a difference in the darkness of my dark circles, but I noticed a huge difference in the hydration around my eyes. Having not protected my delicate eye skin from the harsh winter winds, I have recently noticed a big difference in how dry and patchy my under-eye area is. After using one set of Gold Eye Masks, there weren't any dry patches underneath of my eyes, and my skin felt nice and hydrated! For $25 for a set of five eye masks, one pair of gold eye masks costs right around $5, which is what they cost if you were to buy five individual sets from Wander Beauty.
Second product: Apotheke Tobacco Blossom Candle
This is the first candle that I've ever received in a lifestyle subscription box, but this is the first full-sized candle that I've ever gotten in a subscription box! There are so many things that I love about this candle, but the very first impression that I had about the quality of this candle was the frosted glass that the candle was held in.
Just by the physical appearance alone, this candle is super elegant! I love how the brand name isn't bolded across the entire candle holder, which for me, really made this candle feel like décor! As for the scent of this candle, I was surprised to find that the scent of this candle, while it was burning, wasn't very strong. In my personal experience, I find that cooled candles don't have a very strong scent to them, but I found that the burning candle had a subtler scent to it than when the candle wax was hardened.
The scent profile for this candle has a tobacco scent with traces of cognac and anise, with creamy vanilla, chestnut, and embers. I don't have the best sense of smell in the world (I have a terrible sense of smell), but I didn't pick up on any of the other scents besides the vanilla and the embers.
To me, the Apotheke Tobacco Blossom Candle smelled like a very sweet, creamy vanilla with a bottom note of smoky ember. This appearance and scent of this candle have a very spa-like and luxurious look and feel to it, but I'm totally obsessed with this candle!
This candle is 11 ounces (312 grams) for $36, which makes this candle run $3.27 an ounce. I haven't been able to find anything about the burn time or life of this candle, but I hope that for the price tag that it comes with, that this candle has at least a 40 hour burn time!
Besides the pricing, I'm totally in love with this candle and hope that Popsugar sends out more items like this in their future boxes!
Third product: Uncommon James 100% Handmade Cotton Fringe Throw
I have also received a throw in my Winter 2018 FabFitFun box, so I did find it to be a little repetitive to have received the same type of item in my Popsugar box, which is in a completely different price range than my FabFitFun box. However, I love the quality of the throw that I've received in my Popsugar box so much more than I love the throw that I received in my Popsugar so much more than the throw that I received in my FabFitFun.
This Uncommon James throw was exclusively made for the Winter 2018 Popsugar Must Have box, meaning that only Popsugar subscribers will be the only people in the world to have this throw from Uncommon James! I think that it's pretty exciting to have received a Popsugar exclusive item in our Winter box, which also gives me a better understanding of why this throw is so expensive.
Another really exciting thing about this blanket is that Uncommon James partnered with Tribe Alive, which is a company whose mission is to promote female artisans, ensure that these female artisans are paid living wages, and provide safe work environments for female artisans to work in. Tribe Alive was featured in the Fall 2018 Popsugar box, but I personally think that's really cool that Popsugar has featured this brand again in their box! It makes me feel that even though this box is the most expensive subscription I own, at least some good that's helping other communities it is coming from my subscription!
I love the size of this blanket, as oversized blankets are personally my favorite. Fringe is always something that I'm looking for in my decorative pieces, so I loved how this blanket has a fringe of the two ends of the blanket, as well as stripes of fringe on top of the blanket. The cream color makes a perfect complimentary color with basically any main color that you decorate with!
Fourth product: Whiskey in a Teacup by Reese Witherspoon
Whiskey in a Teacup by Reese Witherspoon is another unique item that Popsugar sent out in their Winter box, but the size of this book really caught me off guard! The entire hardcover book is 304 pages long, but the actual size and color scheme of this book certainly makes it eye catching on your bookshelf!
This book has a little bit of everything inside of it, including a mixture of stunning photography, etiquette guides, some personal stories as told by Reese, and recipes mixed in! I absolutely loved how alive the photography made this book feel, but I was as equally excited about the recipes that were sprinkled in between the covers!
To simply describe Whiskey in a Teacup, it's a lifestyle book written from a southern perspective, but it's not just a cookbook (which is a reason that I saw some Popsugar subscribers state that they weren't interested in receiving this book in their winter box). Even if you aren't interested in the contents of the inside of this book, the bright colors on the cover of this book make it a stunning accent piece!
Fifth product: Lumify Redness Reliever Eye Drops
The Lumify Redness Reliever Eye Drops were a free bonus item in the Winter Popsugar box, which means that the value of these eye drops isn't included in the total value of the box. These Lumify Redness Reliever Eye Drops were included by Popsugar to help your eyes recover from all of the travelings that you did during the holidays, which I thought was a very interesting take on the wear that traveling can have on your body.
These eye drops help to reduce the redness on your eyes, helping to make your eyes appear whiter, brighter, and more radiant. I have terrible winter allergies, so even though I didn't do a whole lot of traveling for the holidays, my eyes definitely suffer during the colder weather. After using these Lumify Redness Reliever drops for the first top, I almost immediately noticed a difference in how red my eyes appeared.
I personally didn't notice any difference in how 'radiant' my eyes looked, but thanks to the redness reducing properties of these eye drops, my eyes do look a lot whiter and less irritated! The drops don't sting my eyes at all (thankfully) and have worked so well for me that I've gone out and bought another bottle for me to keep in my purse. The Lumify Redness Reliever Eye Drops was something that I didn't know that I needed in my life, but I'm so glad that Popsugar added this sponsored extra from Bausch + Lomb in the Winter box!
Sixth product: Melinda Maria Designs Sabrina Pod Necklace
I love getting jewelry in my subscription boxes, but the pricing of the pieces that Popsugar is putting in their boxes is what I'm having a problem with. In the Fall Popsugar box, Popsugar sent out a bracelet with a $90 value and the Melinda Maria Designs Sabrina Pod Necklace doesn't fall too short of that price tag either. This necklace is valued at $98, which takes the place as the most expensive necklace (or piece of jewelry) that I've ever received in a subscription box.
Even though I think that the value of this necklace is extremely overpriced, I do like getting pieces of jewelry inside of my subscription boxes. I'm even happier that this is a necklace and isn't a poorly constructed bracelet like we received in the Fall Popsugar box. I also liked that Popsugar gave us the option to choose what color necklace we wanted to receive in our boxes, as I only wear silver jewelry. Thankfully I got to my selection in time and actually received a silver necklace (the option 18k plated silver or gold).
Popsugar chose to feature this necklace in their Winter box, as they also stated that finding fashionable and timeless pieces of jewelry can be really tricky to find. In the booklet that Popsugar sends out with each of their boxes, they also left a little note claiming that all of the pods on each necklace have been hand-hammered, making each pod and each necklace completely unique!
This is a long necklace, meaning that you can wear it with other necklaces to layer your look or you can loop it around your neck twice, to make the necklace shorter but more trendy looking. I love layering this necklace with my other necklaces to add extra 'oomph' to my outfits, but I'll loop this necklace around my neck twice for a more simplistic look.
I never would have picked this necklace out for myself in a store, putting aside the pricing of this piece, as I like to wear bolder/statement necklaces. I've always felt like my necklace collection was missing something, but I never could figure out what I was missing in my collection. With this piece included in my necklace stash, I've finally figured out that I've been looking for a long-chain necklace that I could dress up or dress down. Thanks again, Popsugar!
Seventh product: Kate Spade New York Desktop Easel Calendar
Popsugar included a tribute to Kate Spade in their Winter box, which I thought was incredibly touching. In the booklet that comes with every box, the editors over at Popsugar included a whole page of positive thoughts and kind words in regard to the beautiful impact that Kate Spade and Kate Spade New York left on the world.
This Kate Spade New York Desktop Easel Calendar is decorated with a cream background and metallic gold polka dots all over the easel that holds the calendar. The calendar itself has been printed on thick, white cardstock and each month's number is printed in gold metallic. The calendar itself it very simple, but at the same point, it doesn't have any distracting patterns on it to make your desk space feel cluttered or unkempt.
On the back of each month's card, there is the Kate Spade logo embossed with metallic gold, as well as a word with the definition. I personally took this as an idea to use these words for 'word of the month', which I thought was a fun way to go about continuing the growth of our vocabulary. The Kate Spade New York Desktop Easel Calendar is a simple, chic, and useful piece of home décor that would also make a super cute desk accessory if you want to bring this with you to flair out your desk!
Eighth product: Ellia Jet Lag Essential Oil Roll-On
The Ellia Jet Leg Essential Oil Roll-on is another product that Popsugar sent out in the Winter box to help make all of the travelings that you're doing during the holidays a little bit easier. This essential oil roll-on was sent out to help fight the effects of Jet Lag, with notes of peppermint, orange, and lemongrass to keep you invigorated. As a tip left by Popsugar, they recommend rubbing some of this essential oil blend on your pulse points, temples, the back of your neck, and the soles of your feet to make you feel more alert while you're out enjoying your celebrations.
As someone who suffers from chronic migraines, I often applying peppermint oil on the back of my neck as a way to help relieve the tension that I feel in the back of my neck as my migraines are starting. It doesn't take me long to go through several bottles of peppermint oil, but I haven't yet been able to find a roll-on bottle of peppermint oil that was small enough for me to easily carry about inside of my purse.
I don't pick up on any of the orange or lemongrass scents that are also supposed to be in this roll-on, as the peppermint overpowers the scent of the orange and lemongrass. Peppermint oil is also really great to use to clear out your allergies if you aren't someone who has problems with migraines or headaches and can help clear out your sinuses if you roll-on some of the oil underneath of your nose.
If you aren't in need of peppermint oil for any holistic purposes, the scent of peppermint is always lovely this time of the year and can be used as a roll-on winter perfume! Plus, the cardboard packaging that this roller ball oil came in is super cute. The Ellia Jet Lag Essential Oil Roll-On is another bonus freebie in the Winter Popsugar box, which means that this item also doesn't count towards the total value of the box!
Ninth product: Winky Luxe Sugar Kitten Palette
The Winky Luxe Sugar Kitten Palette has been exclusively made just for the Winter Popsugar box. All of the shade names in this palette have been named after the favorite sugary treats of the Popsugar editors, but all of the shades are rich in pigment and most of the shades have an incredible color payoff. With the variety of shades in this palette, you can easily create soft every look or transform for a dramatic smoky eye look with ease.
The first thing I became obsessed with about this palette was the glitter packaging on the exterior of the palette. The glitter is a mix of baby pink and silver, but definitely stands out from the rest of my palette collection (which is saying a lot) because of the exterior packaging!
Now for the quality of this palette, I'm not completely won over by the formula for all of the shades. The interior packaging for this palette is a dark pink, with no mirror on the top part of the palette, which isn't shocking because the value of this palette is only $25. The shade that caught my attention the most when I opened up this palette was 'Sprinkles', which is the lavender purple shade that's directly in the middle of the palette.
Playing around with this palette and I found that this palette did give me some trouble when it came to bendability and excessive fallout. When I was dipping my brushes into this palette, there was a lot of kickback, especially from the matte and shimmer shades. The metallic shades were easier to work with and didn't have as much kickback, although I had an equal problem across the palette with the fallout. There wasn't a single shade in this palette that I didn't have excessive problems with fallout.
Just as an added bonus, Winky Luxe is a cruelty-free brand. I'm not totally in love with this palette and I don't really feel like it's worth the $25. But at the same point, this is a lifestyle box and not a beauty box, so I'm not going to be as harsh in my judging because Popsugar doesn't claim to be a beauty box. Sugar Kitten has cute packaging and is small enough to throw in your purse if you're in the need of a quick change of your eye look, but be prepared to deal with the fallout and a lot of kickback in the palette.
Tenth product: Estée Lauder Beautiful Belle Eau De Parfum Rollerball
The Estée Lauder Beautiful Belle Eau De Parfum Rollerball is the last free sample that Popsugar Must Have subscribers received in their Winter box! I'm kind of shocked that this big ticket item isn't included in the total value of the Popsugar box, but Estée Lauder is one of my favorite luxury brands, so I was super pumped to see a rollerball perfume as a freebie in my Winter box!
This is a full-sized rollerball perfume, which retails for $28 in stores and online. What's even more impressive is that this is a brand new scent from Estée Lauder, with blends of Lychee, Mimosa, rose petals, orange flower, Gardenia, and marzipan musk. This is a very romantic, almost sexy scent, that isn't overpowered by the floral notes in this perfume. I personally pick up on the musk scent the most, which I absolutely love!
As for the silage of this perfume, I found that this rollerball perfume has rather low silage, even if I apply a non-scented moisturizing base before I apply Beautiful Belle. On the bright side, this is a rollerball perfume, which means that it's super easy to throw in your purse and carry around with you to do mid-day touch-ups! I feel so classy carrying around a full-sized, luxury perfume in my purse for my mid-day scent touchups, so I don't really mind having to re-apply (especially considering that this perfume is a freebie in the Winter box)!
Final thoughts on the Winter Popsugar Must Haves box:
With the pricing of the freebies included in the total value of the Winter Popsugar box, the total value of this box is $412. Overall, I'm so much happier with my Winter Must Haves box than I was with my Fall Popsugar Must Haves box! There isn't anything in this box that I won't be putting to use and there isn't anything in my Winter box that I'm disappointed in.
The total value of this box (including the pricing of the freebies) is absolutely shocking! Here's what the cost of each piece in the Winter box breaks down to for the total cost of the Popsugar box, compared to what the retail value for each piece is!
| | | |
| --- | --- | --- |
| Item | Retail cost | Popsugar cost |
| Whiskey in a Teacup | $35 | $6.37 |
| Fringe Throw | $118 | $21.48 |
| Pod Necklace | $98 | $17.84 |
| Winky Luxe palette | $25 | $4.55 |
| Apotheke Candle | $36 | $6.55 |
| Kate Spade Calendar | $20 | $3.64 |
| Wander Beauty Eye Masks | $25 | $4.55 |
| Ellia Jet Lag | $15 | $2.73 |
| Lumify Drops | $12 | $2.18 |
| Estée Lauder Perfume | $28 | $5.09 |
I feel like I got amazing value in my Winter Popsugar Must Haves box and I'm so impressed with the variety of products that I received; I got some beauty, fashion, and home décor in my box, mostly from brands that I hadn't ever heard of. I also love that Popsugar featured a piece in this box in remembrance of Kate Spade, as well as a separate piece in this box that impacts female artisans (and the community) in a positive way. It's amazing that this box felt so luxurious, but still found a way to take care of those who are working hard to make a better life for themselves.
This season's box was totally worth every penny and I'm so stoked to see what Popsugar has in store for our Spring 2019 box!
FAQs About the PopSugar Subcription Box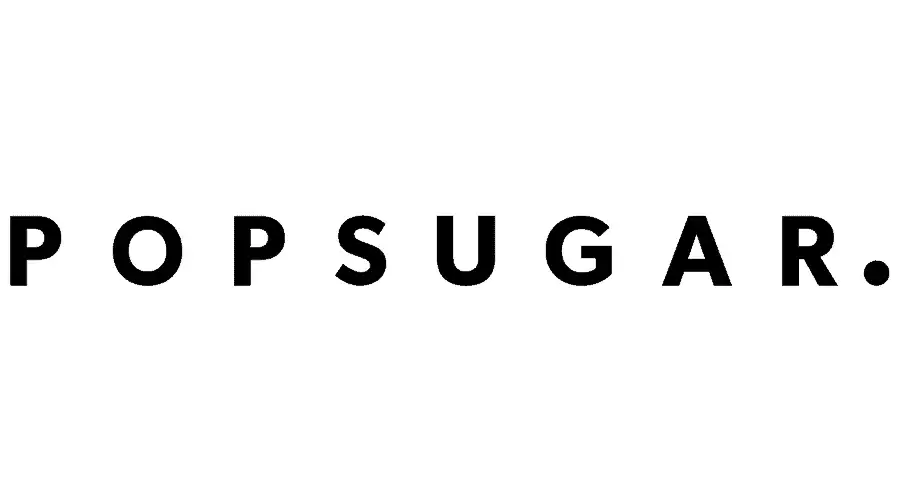 Is PopSugar still being sold in 2020?
Yes. PopSugar continues to create the perfect boxes which include luxury, comfort, and everything a woman needs. Recently they have revealed their summer box which includes colorful bracelets, scented candles, and other essentials for perfect sunny days.
Is PopSugar worth the investment?
Yes. Even though the box costs $75 you are receiving lots of health and beauty products that you need to have in your purse or at home, such as makeup, cleanse teas, hair and body products, and items that every woman should give.
Can I get coupons or discounts for the PopSugar Must have box?
PopSugar offers a referral program, so if your friends want to try it too, you can share your link and you will receive a $20 coupon code in your account.