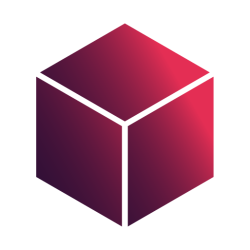 Latest posts by Subscriboxer Team
(see all)
Scent Trunk is a monthly or bi-monthly subscription service that allows you to create your own signature fragrance.
I was really interested in trying out this subscription because it sounded like a really cool experience. Scent Trunk's motto is "Smell like no one else", and that idea really appealed to me. With Scent Box, you can design your own unique perfume instead of picking out a scent only to smell it on someone else in a crowd.
I loved the idea of having a perfume that's just for me, but I also wouldn't want to deal with the mess and potential stink of mixing up essential oils all on my own. With Scent Trunk you will first receive scent palette by paying $4.95 (For the latest prices and discounts, check here) for shipping.
The scent palette is a test kit with 6 fragrance samples for you to sniff so that you can discover what fragrance notes that you like, and which ones you don't like. The subscription part comes in later.
Once you design your perfume you can opt to subscribe to monthly or bi-monthly deliveries depending on how often you wear fragrance, each delivery is $11.99 (For the latest prices and discounts, check here).
When my scent palette arrived I was impressed by the high-quality packaging of the test sample fragrances. I love that the perfumes came with rollerballs so that there was no potential for spills while sampling them. The fragrance families included in the palette were citrus, woods, aromatic, floral, amber and chypre.
Each one was labeled with a number and the title was included with the paperwork, which was no big problem, but I would have loved if they were simply labeled with the name so I didn't have to keep referring back to the pamphlet.
The pamphlet told me to visit the Scent Trunk website to complete my test to figure out what notes my final fragrance would include. The test only takes about 2 minutes.
You just work your way through each scent by applying a small amount to different areas of your arm, waiting 15 seconds for the perfume to dry down, then smelling it to assess how you feel about the fragrance.
Just make sure that you don't have any other perfume on when you do your test. I just applied them on my inner arm like cosmetics swatching. They included the tip that you aren't supposed to like them all, so don't worry!
Scent #1 Citrus
This was a nice, refreshing scent. I always think of citrus as invigorating, but it has the potential to smell a bit like a cleaning product.
This citrus scent was great, but I was interested to see what the next scents would smell like. I liked it, but I didn't think that I would want my final perfume to be too dominated by citrus. I think that I like it as a detail, but not like the main event.
Pro- fresh and bright
Con- better in the background
Scent #2 Woods
I took one sniff and I was glad that I had read their tip about not liking them all. This one was not for me! I think it's just a matter of it not being my taste, and if it were blended into other scents I might like it well enough, but the smell of pure wood was not something that I enjoyed!
Pro- You aren't supposed to like them all!
Con- I really wish that part of my arm didn't smell like this!
Scent #3 Aromatic
While the other scents had been very straightforward, from the name of this one I did not know what to expect. I took a whiff and it turned out to be a kind of green, herbaceous scent that I really liked. I ranked it on the same level that I did the citrus. I enjoyed it, but I thought of it more like an ingredient that I would want a sprinkle of instead of a giant spritz.
Pro- Earthy but fresh
Con- I liked it but it wasn't love
Scent #4 Floral
This scent was a sweet, soft, classic floral. I really liked it right away and I knew that this one would be at the top of my list when it came to building my perfume. I had finally found a fragrance that felt like it could be the main ingredient. I knew that it would work well with subtle amounts of the citrus and the aromatics.
Pro- I was swooning for this sweet floral.
Con- None at all.
Scent #5 Amber
Once I took a sniff of this one I questioned my love of the floral. I actually preferred the amber. It was warm and spicy and delicious. I could not stop smelling the part of my arm where I swatched the Amber scent.
Pro- I was in love with this one!
Con- If I had to pick between this and the floral it would be pretty tough!
Scent #6 Chypre
This fragrance reminded me of wood, which you would think I mean as a negative since I hated the Wood scent that I mentioned earlier, but this one smelled like wood in a good way to me. It was a bit musky and earthy and really nice. I thought it would complement the Amber really well.
Pro- A better version of wood.
Con- A bit like a men's fragrance, but I like it!
The Test Experience
I was starting to wonder if I would have to pick the fragrances that I liked or even eliminate one that I loved. I was wondering if this process would involve having to make some tough decisions.
I visited the Scent Trunk website and was happy to see that I could add two as my favorites, so I didn't have to make the tough choice between Floral and Amber. I was able to rank the ones that I liked a bit and I was able to cut out Wood entirely.
Taking the test was quick and easy and once I had finished I was so excited to get the final product and try it out. I was interested to see what my Floral Amber scent would smell like. I also think it's great that if I don't love my fragrance Scent Trunk will try to get it right a second time free of charge.
I thought that it was a nice detail that the company wants to get it right. Another detail that I really liked is that Scent Trunk gives 1.5% of sales to the Brain and Behaviors Research Foundation to help to prevent and cure mental illness, which so many cultures have long used aromatherapy to combat and treat.
Going through this process left me thinking that this subscription is more than your typical fragrance subscription, it's an awesome way to design a bespoke perfume that is tailored to your tastes.
The only thing that I would have loved is if they added an option to name your fragrance or pick your bottle shape or color. The aspect of being a designer was so fun, I would love if they took it even further at Scent Trunk.
Pro- Easy and fun opportunity to be a perfumer and benefit an important cause while smelling great!
Con- The atomizer looked basic, I would have loved to personalize it all even more!
My Custom Fragrance
While waiting for my perfume, I received an email from Scent Trunk that included a video about the making of my scent. I thought it was a really cool touch that made me even more excited to try my new perfume. It was another detail that made me think of Scent Trunk as more of an experience than a simple subscription box.
The scent itself was completely intoxicating. I love that Scent Trunk gives you the option of trying to create your fragrance again if they don't get it right the first time, but they really did. All of my favorites in the scent palette were perfectly blended and it was so neat to wear a perfume that's just for me!
Overall Assessment of Scent Trunk
Pros
Great for people who are looking for a unique signature scent
Convenient way to avoid busy cosmetics counters while getting something you can't find in stores
The process of designing the scent was so fun!
The process was also super simple and took about 2 minutes!
Great customer service that allows you to start from scratch if you don't love your scent
Makes a great gift
Donates to a great cause
You'll smell like no one else!
Cons
It would be fun to name your fragrance
It would also be fun to design your decanter to match your perfume!
I would love the option to buy a larger bottle
Scent Trunk Alternatives to Consider- What else is similar?
Scentbox and Scentbird are monthly subscription services that send out 30 days worth of luxury perfume. Scentbox is $13.95-29.95 while Scentbird is 16.95 per month. Both services do not allow you design your own fragrance, but they do help you find great designer fragrances without leaving the comfort of your own home.
Final Word on Scent Trunk
I absolutely loved the entire Scent Trunk experience. The final product is quickly replacing my longtime favorite fragrances. I would suggest this service to anyone who is looking for a new perfume, and I think that this would be a great gift.
Buying perfume for someone else can be risky, so this is a great way to give the gift of fragrance that you know the recipient will adore.