Latest posts by Alizabeth Swain
(see all)
Hey, there! My name's Alizabeth and I'm a self-admitted salmon addict. Smoked, grilled, sashimi, or jerky, I love Alaskan salmon of all shapes, sizes, and flavours.
Cooking any meal with fresh fish is a surefire way to get me to say 'OMG! This is my favourite thing ever.'
And we all know the saying 'teach a man to fish, you'll feed him for a lifetime.'
Except, I'm not much of a fisher. Shoot, most of the time I even push off grocery shopping at the grocery store for way longer than I should because I'm just so busy working.
That's why when I heard that there was an Alaskan seafood subscription box that I could get my hands on, I jumped at the chance. The fish that are sourced for Wild Alaskan Company's meat delivery boxes are wild caught in Alaska and the Pacific Northwest, meeting the company's high standards for ensuring sustainability.
Are you interested in learning if the Wild Alaskan Company box is worth your money? We've got a complete unboxing review for you below. Keep reading for more!
Better Seafood Selection & Value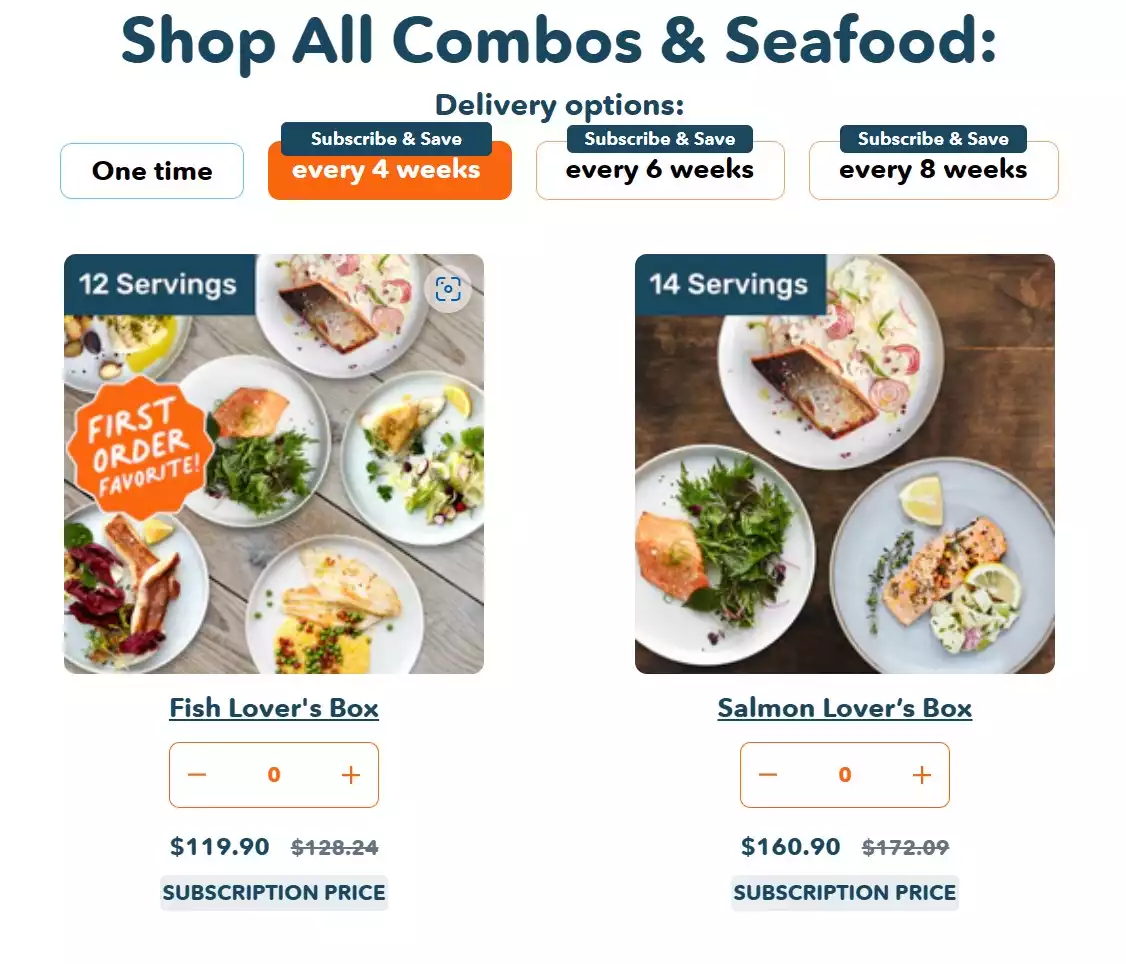 I Switched to Sea 2 Table?
For fish exclusively, I've recently switched to Sea to Table for the best selection, quality, value, and shipping timelines. Customize your subscription or order just what you want, when you want.
Find Your Seafood
We earn a commission if you click this link and make a purchase at no additional cost to you.
How Wild Alaskan Company Works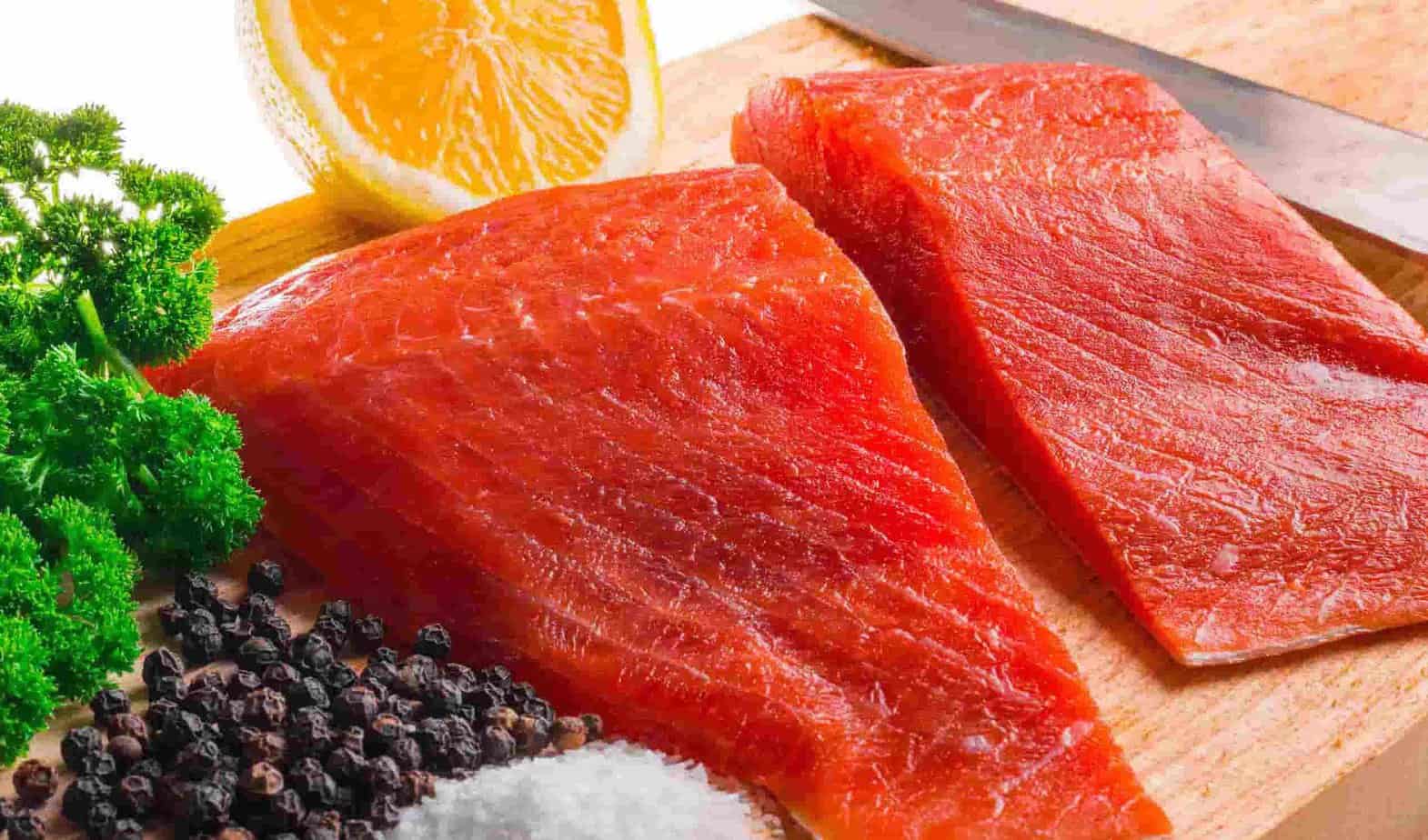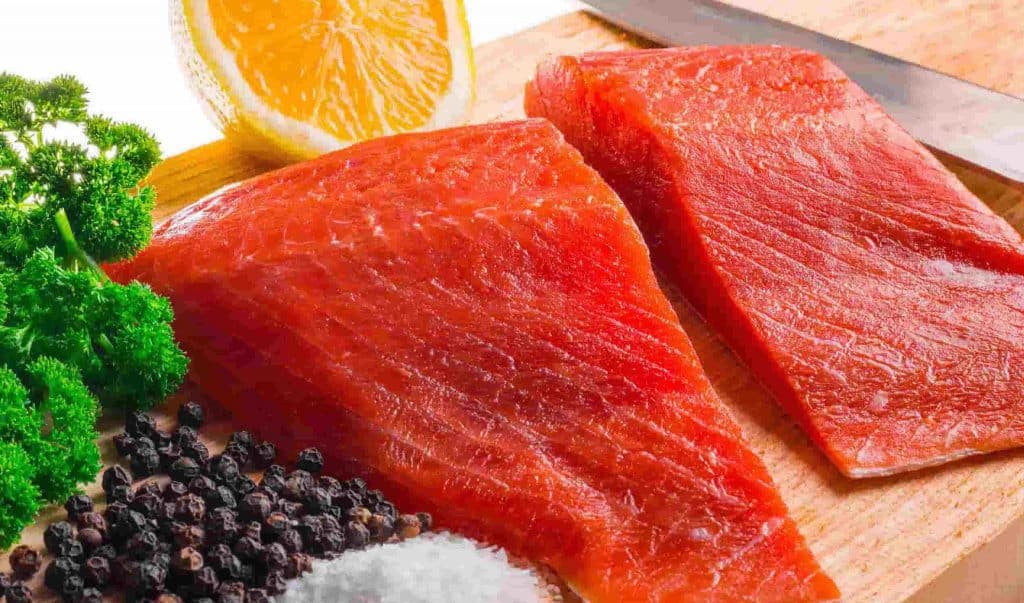 Wild Alaskan Company is a monthly seafood subscription service providing direct to consumer fish (including Alaska salmon varieties and other gourmet seafood). Each delivery includes individually wrapped portions of ready-to-cook for customers, all from a sustainable seafood company.
You can expect your order to arrive at your door between Monday and Thursday every week. Plus, each shipment will arrive around the same time each month.
Depending on availability and the type of plan you select (Wild Alaskan Salmon, Wild Combo, or Wild White Fish), your box could include:):
Coho salmon
Alaska Sockeye salmon fillet
Cod
Halibut
Rockfish
Wild Alaska Pollock
Signing up for the subscription is super simple. All you have to do is click the 'Choose Your Plan' button, which will bring to a list of plans that you can choose from. Once you've figured out what plan you're interested in, just click 'Select Your Plan'. After you've decided on your plan (e.g. do you want more sockeye salmon fillet or other variety), fill out your delivery information, and click 'Place Your Order'. Easy enough, right?
Wild Alaskan Company Subscription Options
Before my order arrived at my doorstep, I did some extra research on Wild Alaskan Company to see if I could find where the fish included in their subscription is caught. Since this box is curated by a generational fisherman in a sustainably harvested environment, you know you'll be sent out wild salmon that is caught in Alaska.
I really loved this, because there's so much seafood fraud (such as mislabeling fish) that goes on in this world. After I did research, here's what I found that I loved about this company:
You're never sent out genetically modified fish
Traceable and transparent
Huge selection of monthly plans you get to choose from
Locally sourced, all of the fish comes from America
Arrives at your doorstep, ready to cook
High-quality fish
You get a lottttttt of fish for your buck!
The only complaint that I did have before getting my box was that I wish that there were customizable boxes that allowed you to choose the number of fillets you received in a box.
There are three different subscription options available in 12 packs ($10.99 per ounce + Shipping) or 24 packs ($9.99 per ounce + shipping)
Wild Salmon Box (12 pack or 24 pack)
Wild Combo Box (12 pack or 24 pack)
Wild White Fish Box (12 pack or 24 pack)
Wild Alaskan Company Unboxing
Now, for the part, you've all been waiting for- the unboxing! Here are a few shots of what my box looked like when I received it.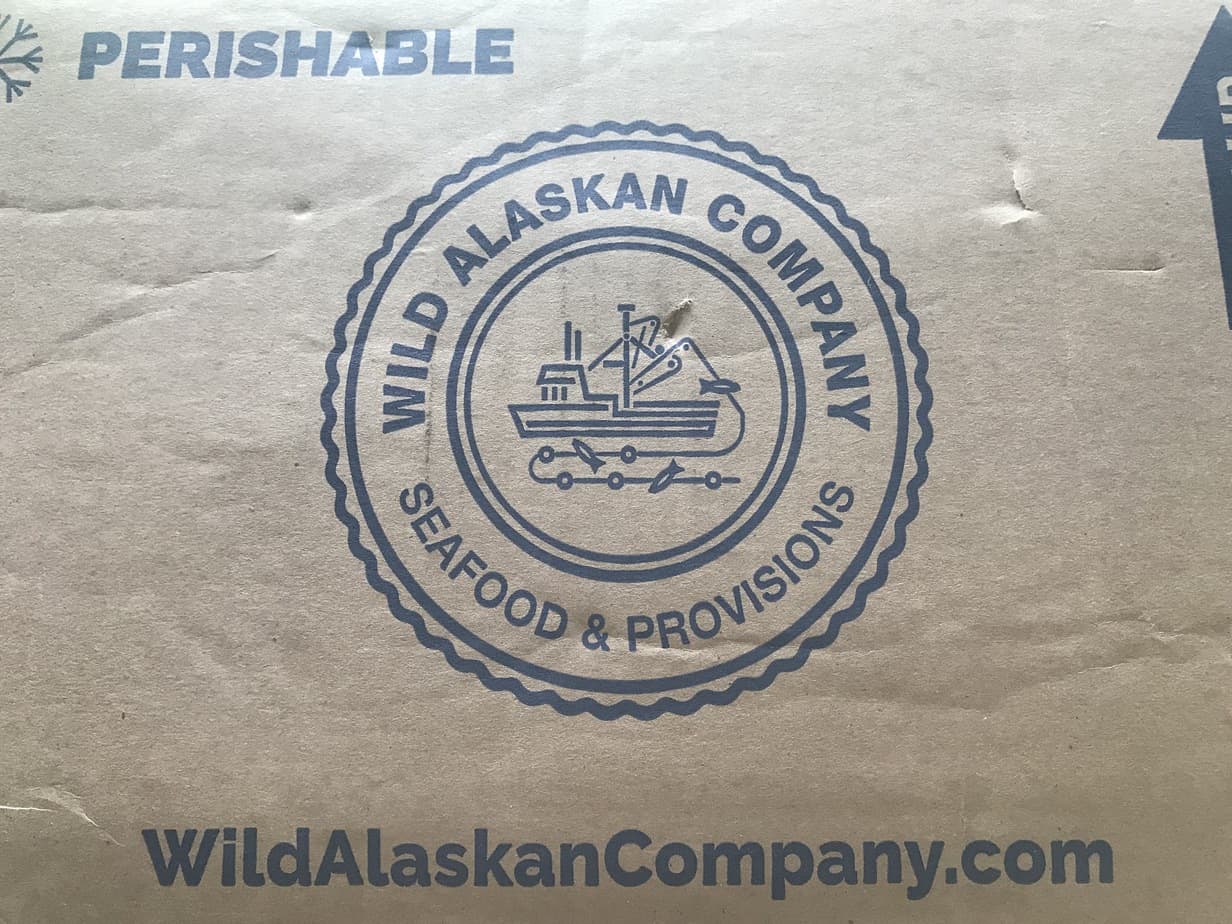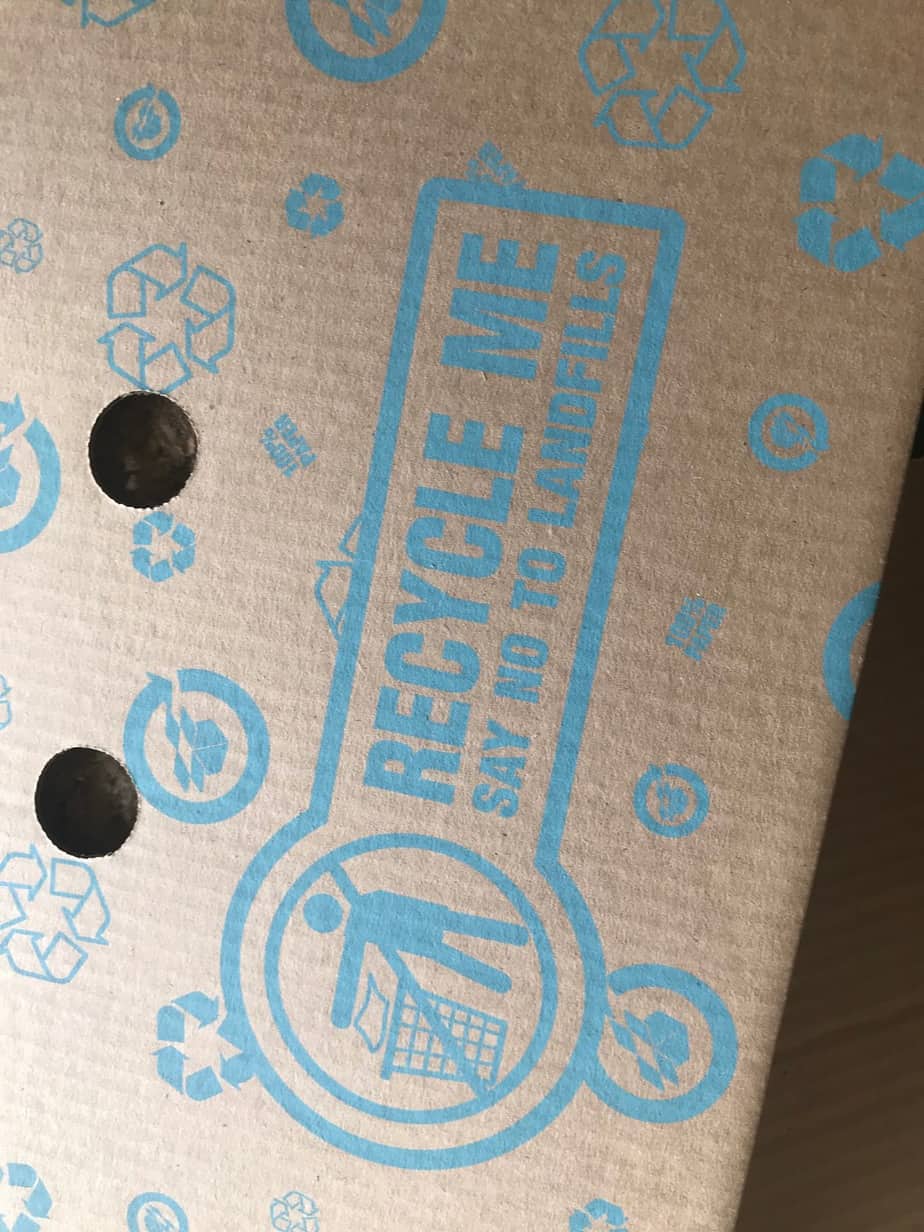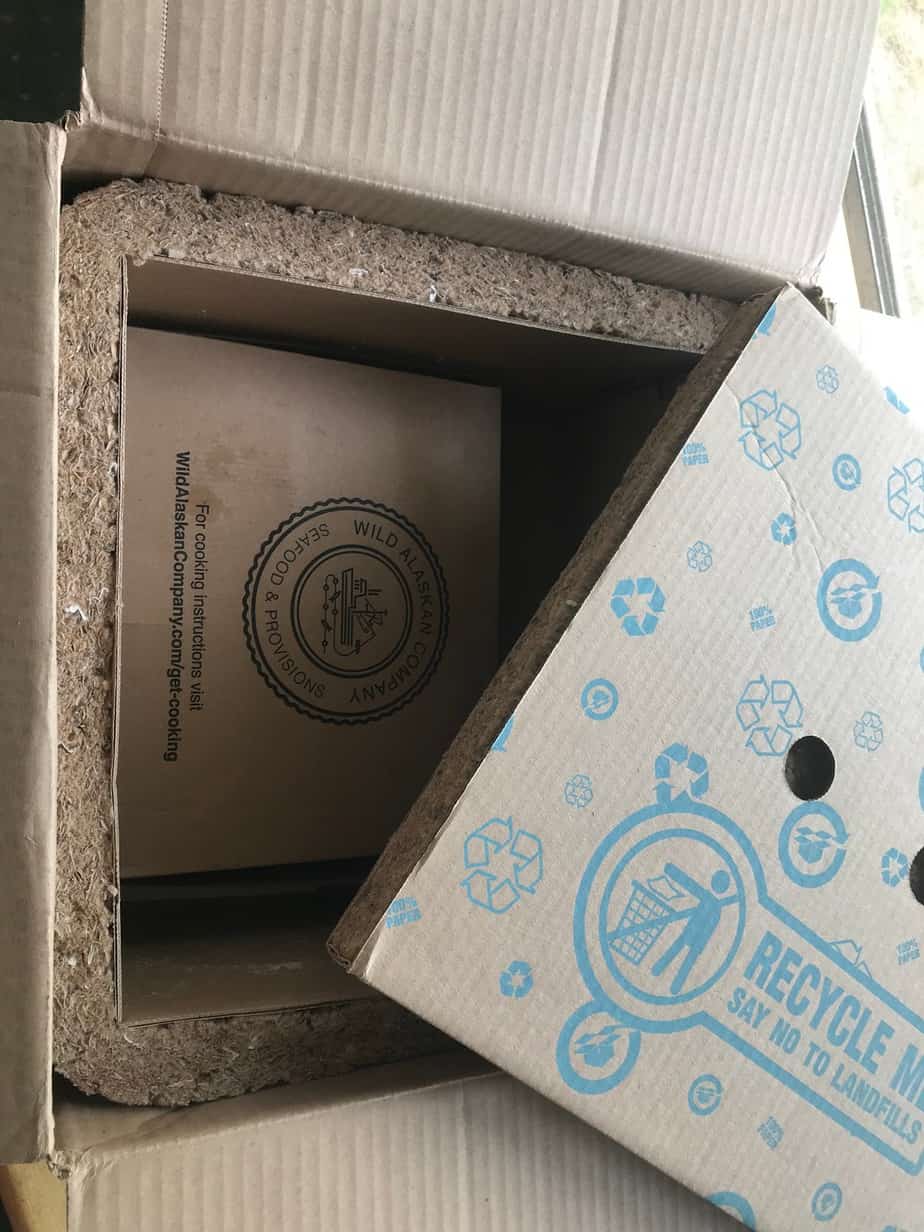 Inside of the box that I received at my front door was a layer of insulation and another box.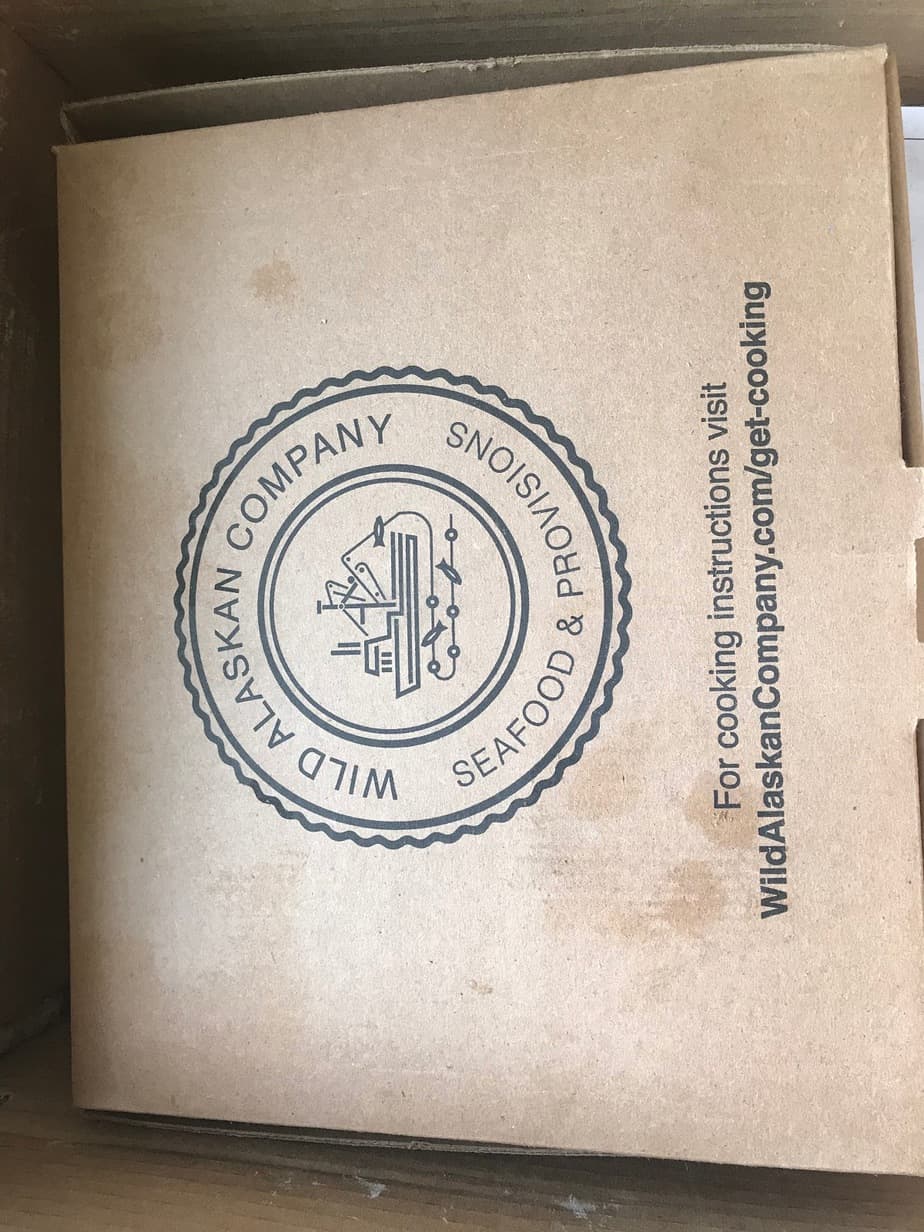 This was the box that was inside of the shipping box.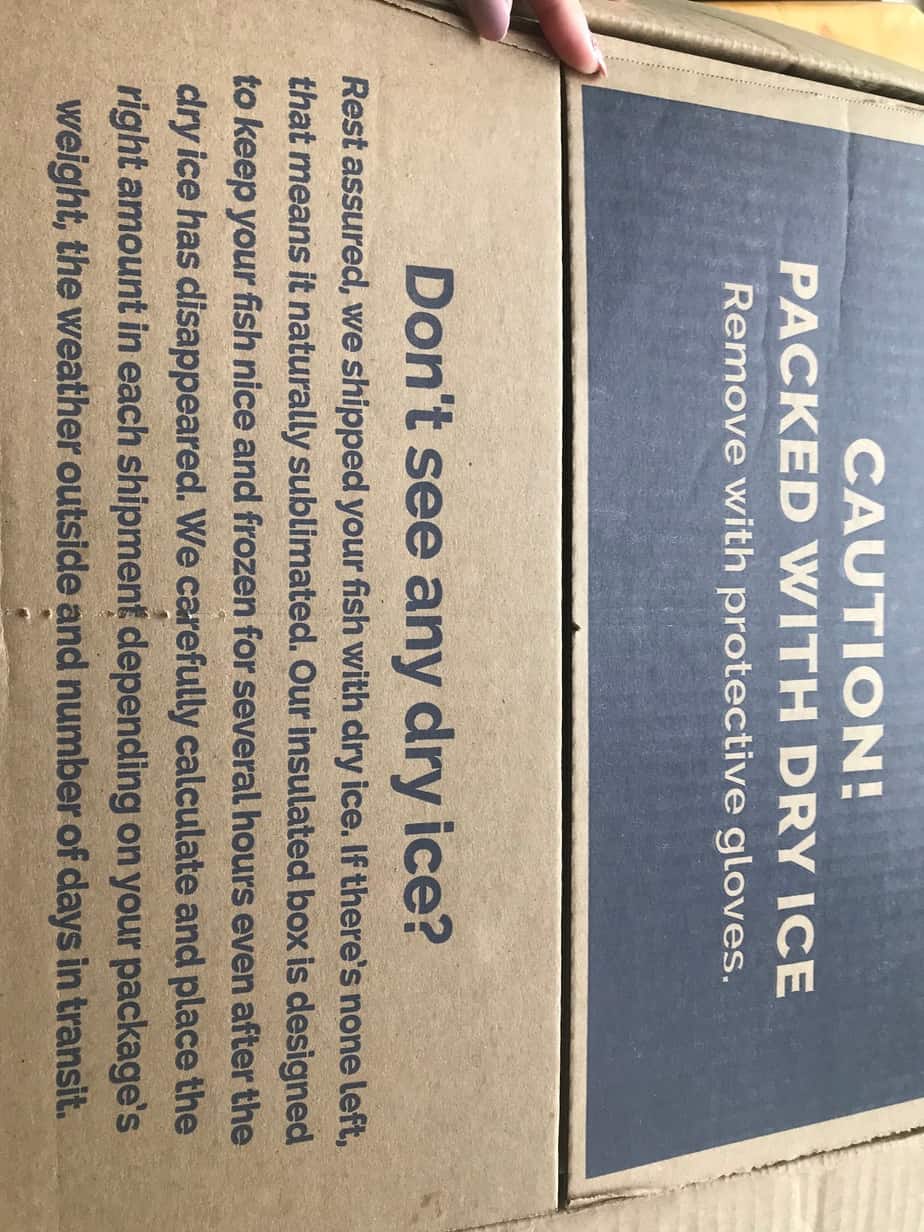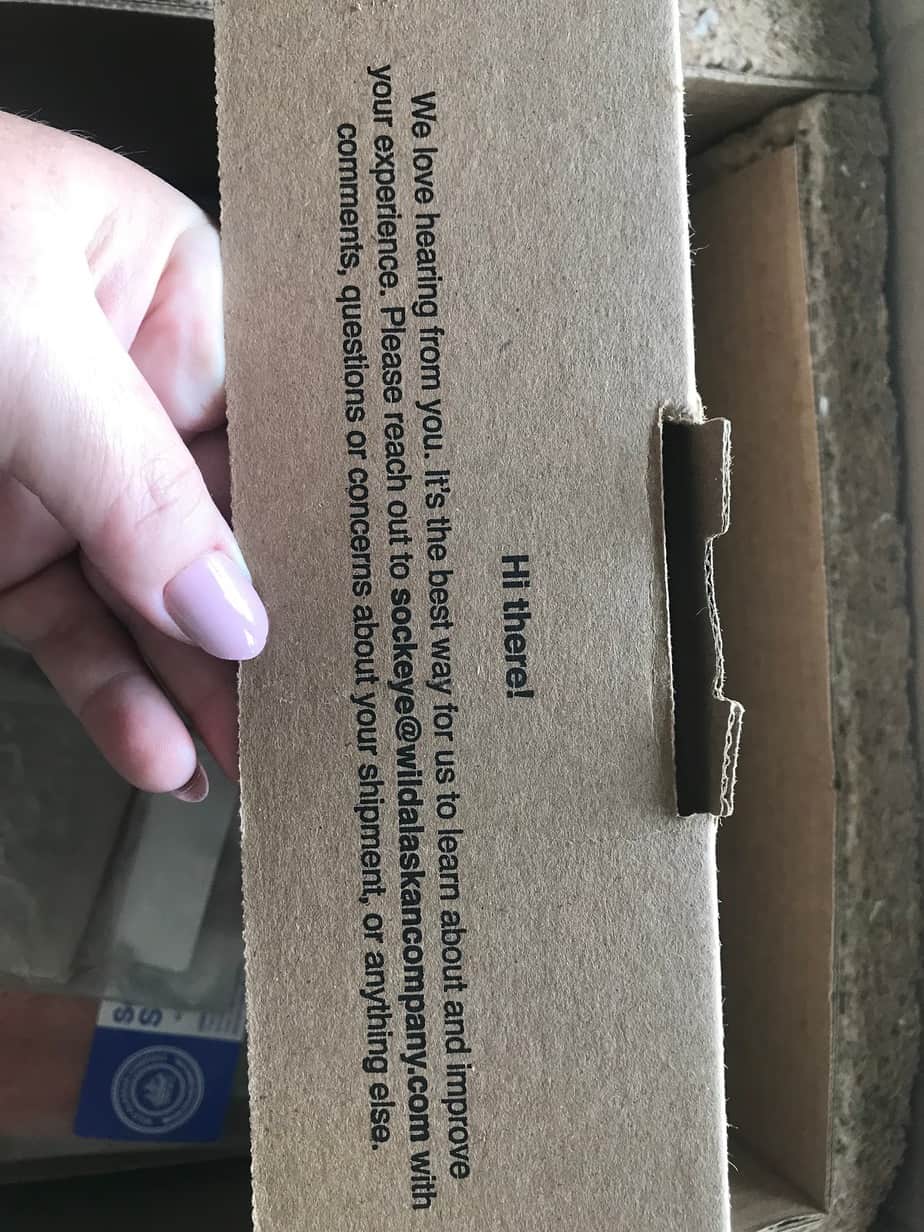 YAY, now that I've finally gotten to the inside layer of the fun stuff- it's fish time!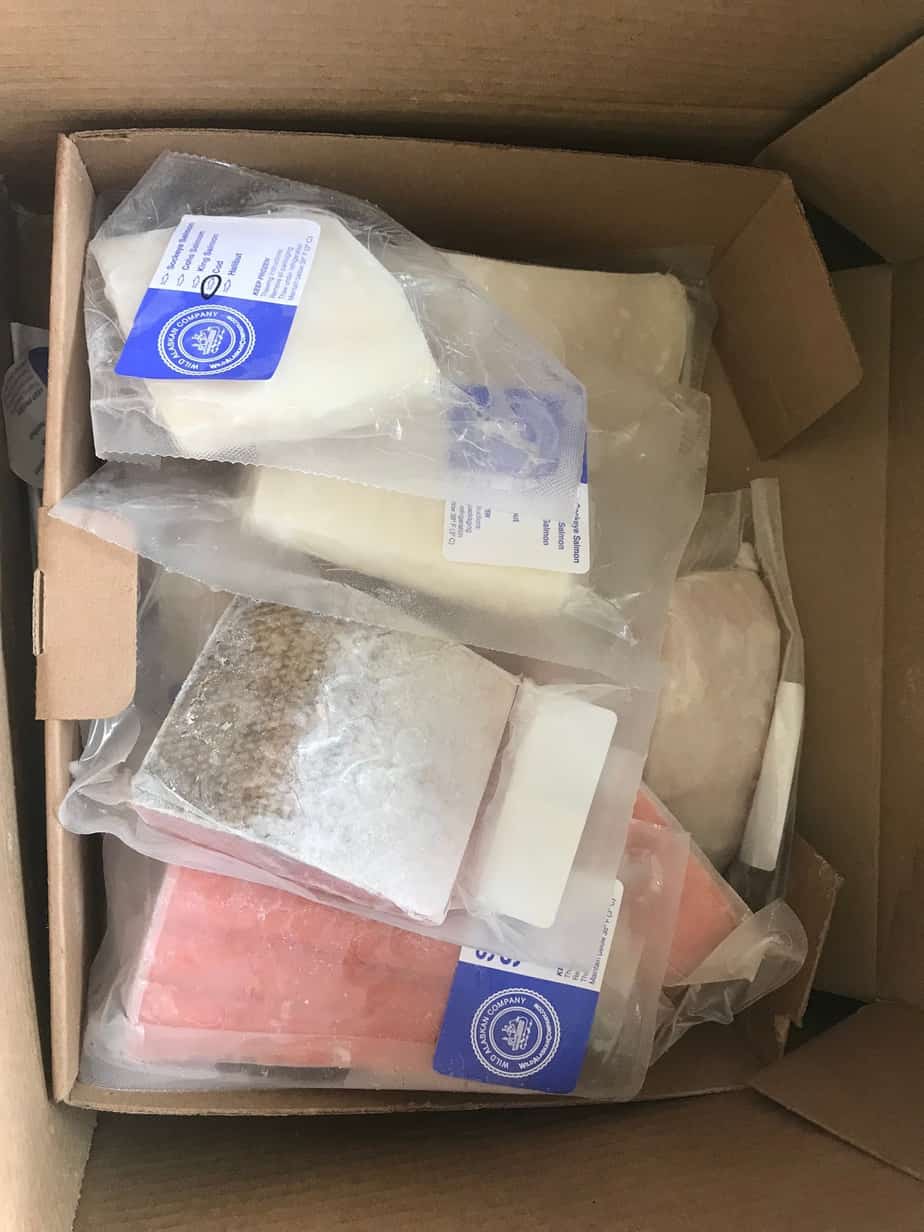 Underneath the fish fillets was a bag of dry ice, which I must say, was really cool to watch melt.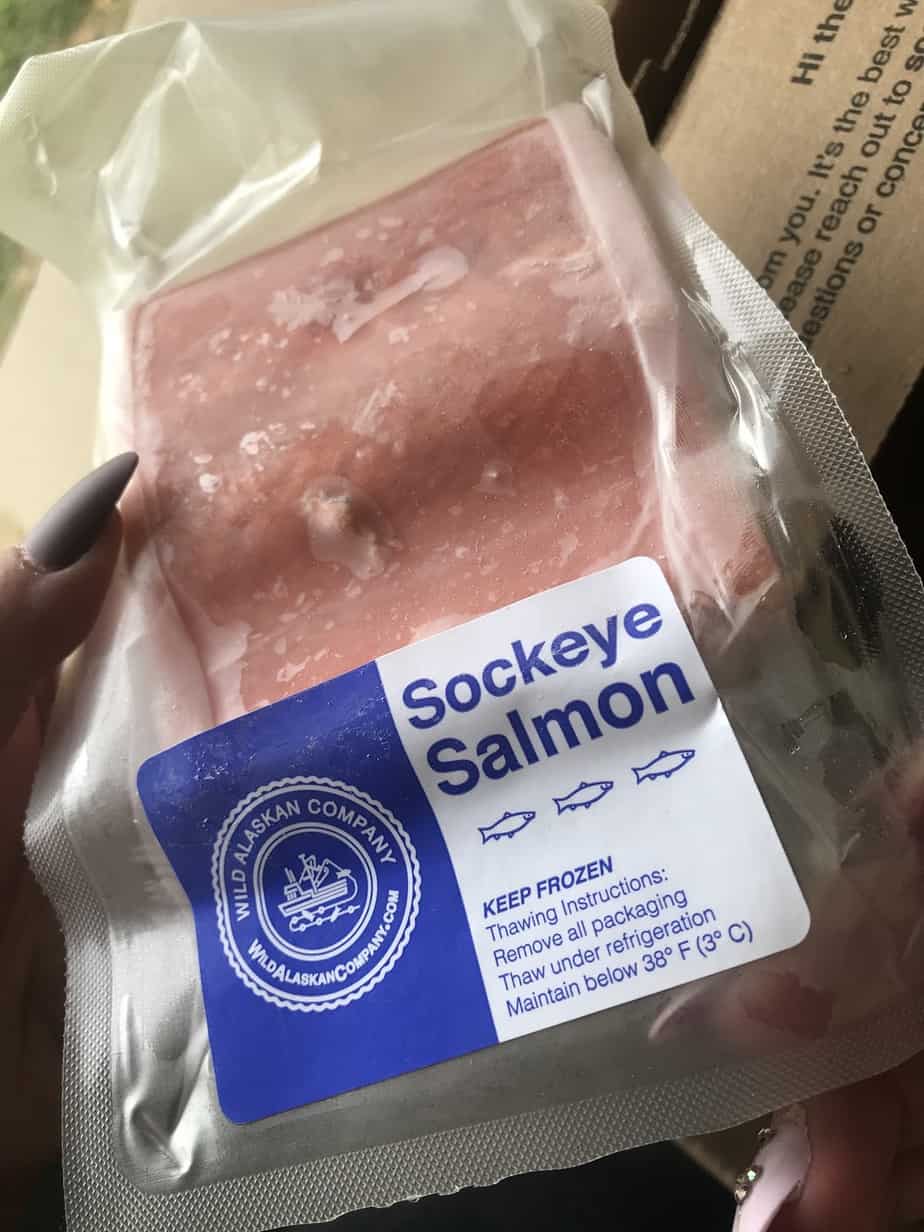 Here's how all of the fillets came packaged.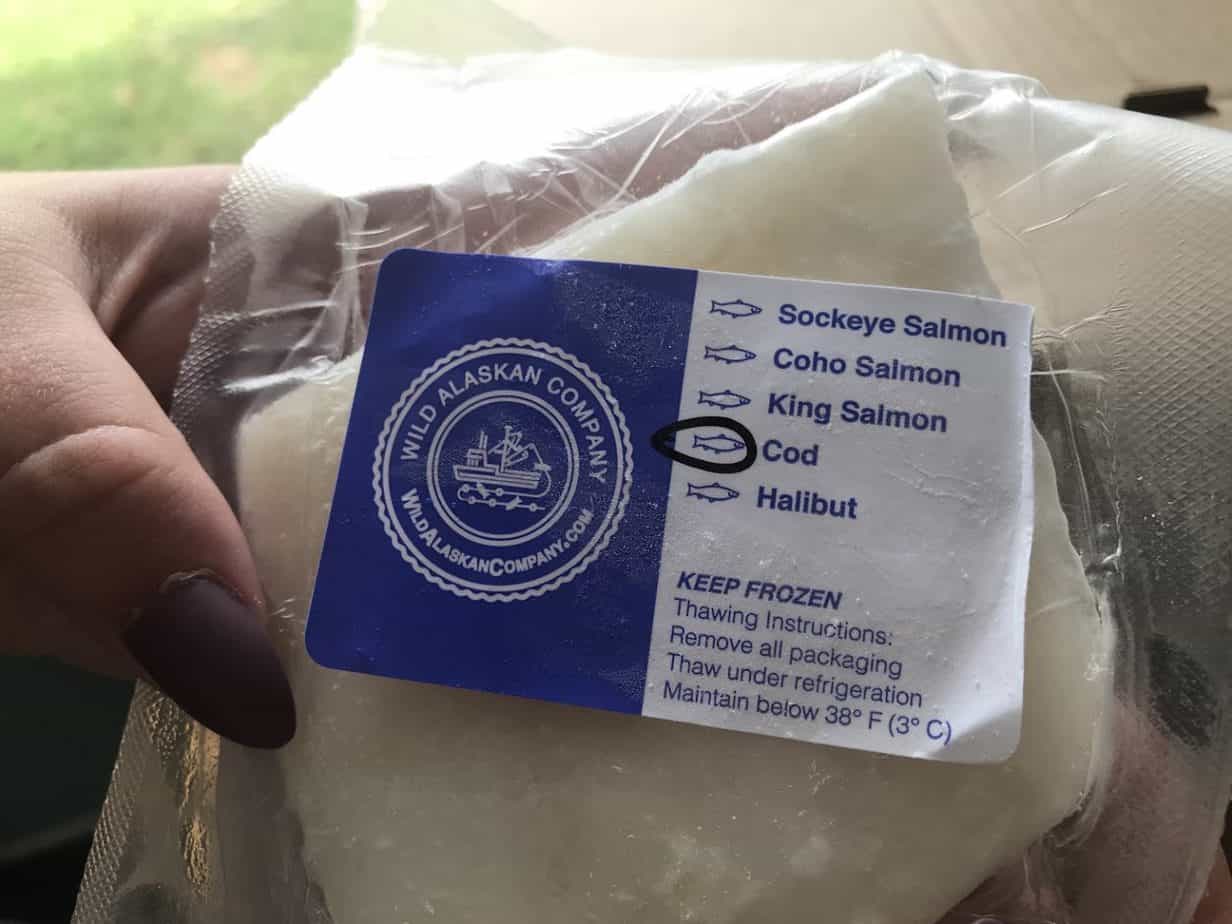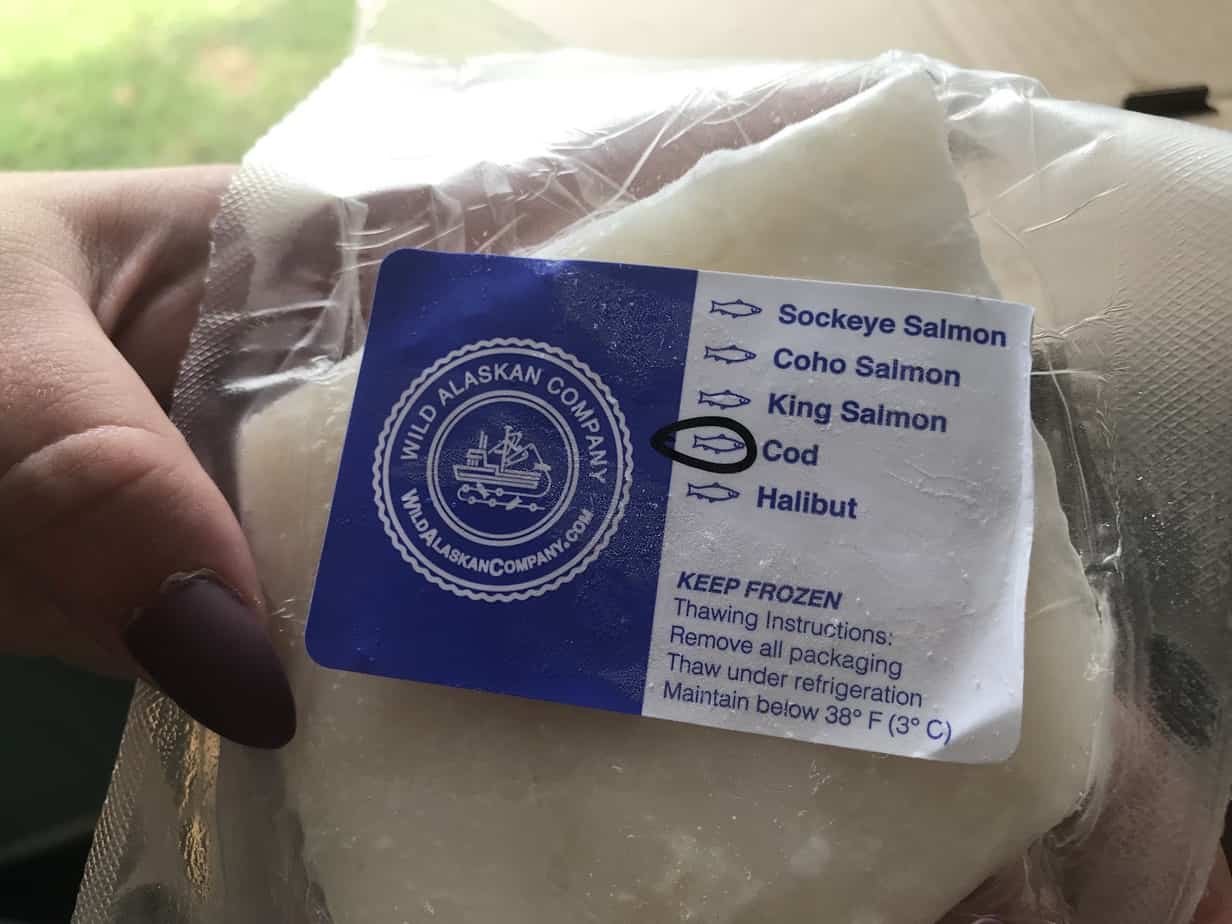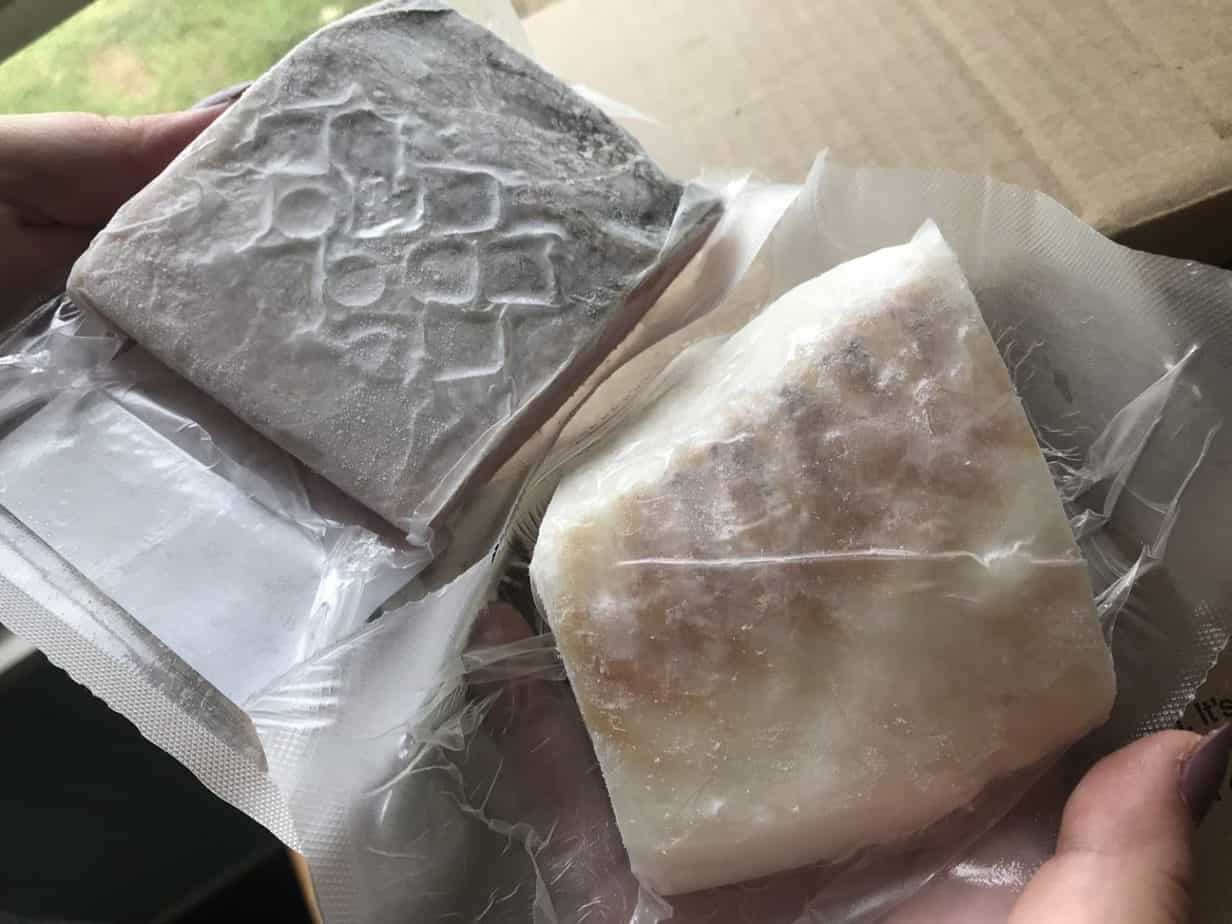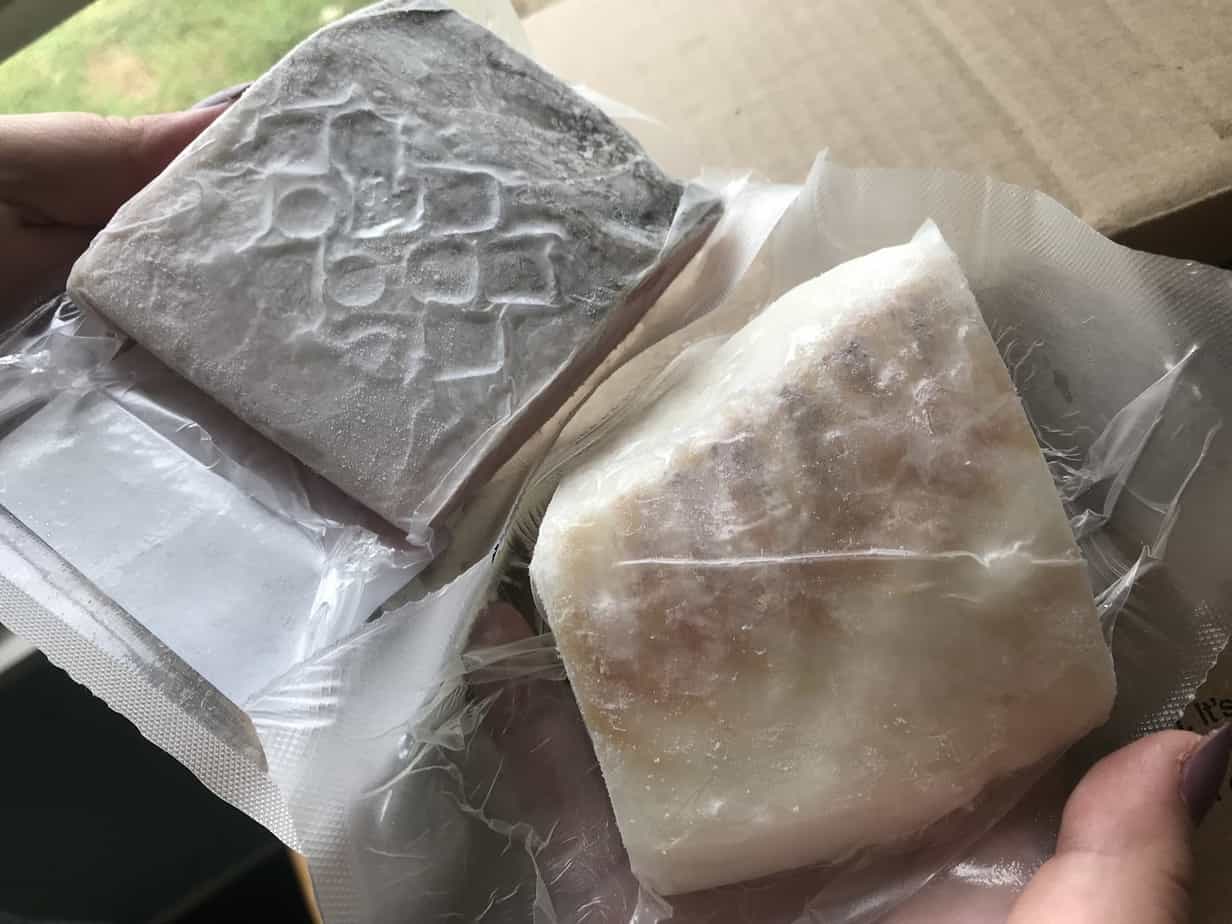 I received six flash frozen fillets of cod and six Alaskan sockeye salmon fillet pieces. I put all of these fillets in my fridge and left them in for a day, as there weren't any instructions on whether I should keep them frozen or just leave them in my fridge.
They were all packaged very well, as I didn't have any problems with any fish juice leaking out of the package and making a mess in my fridge!
Taste-testing time
As with any food subscription box, the best part of unboxing it is being able to taste everything you got in your box!
I received my Wild Alaskan Company box on a Friday, and if you're looking to party, tacos are always the answer. Being a homebody, my definition of a party is movies + delicious food, so I whipped up some codfish tacos with a lemon cream sauce, on a low-carb tortilla wrap, and coleslaw mix. My fiance loves potatoes on his fish tacos, so I plated his fish taco with a few white potatoes.
Viola, here's my fiance's fish taco!
As I was cooking up the cod for these tacos, I was very concerned about the fish still being 'good' because they smelled really fishy. Like, the whole house was filled with the smell of fish. Not like fish cooking, but like the inside of our house smelled like a fish market.
However, the fish was absolutely delicious. I don't know if the fish smelled so fishy because it's fresh and isn't modified, but I'll admit, I wasn't prepared for the smell the fish left in the house.
The taste, texture, and tenderness of the fish made it absolutely worth dealing with the smell, though!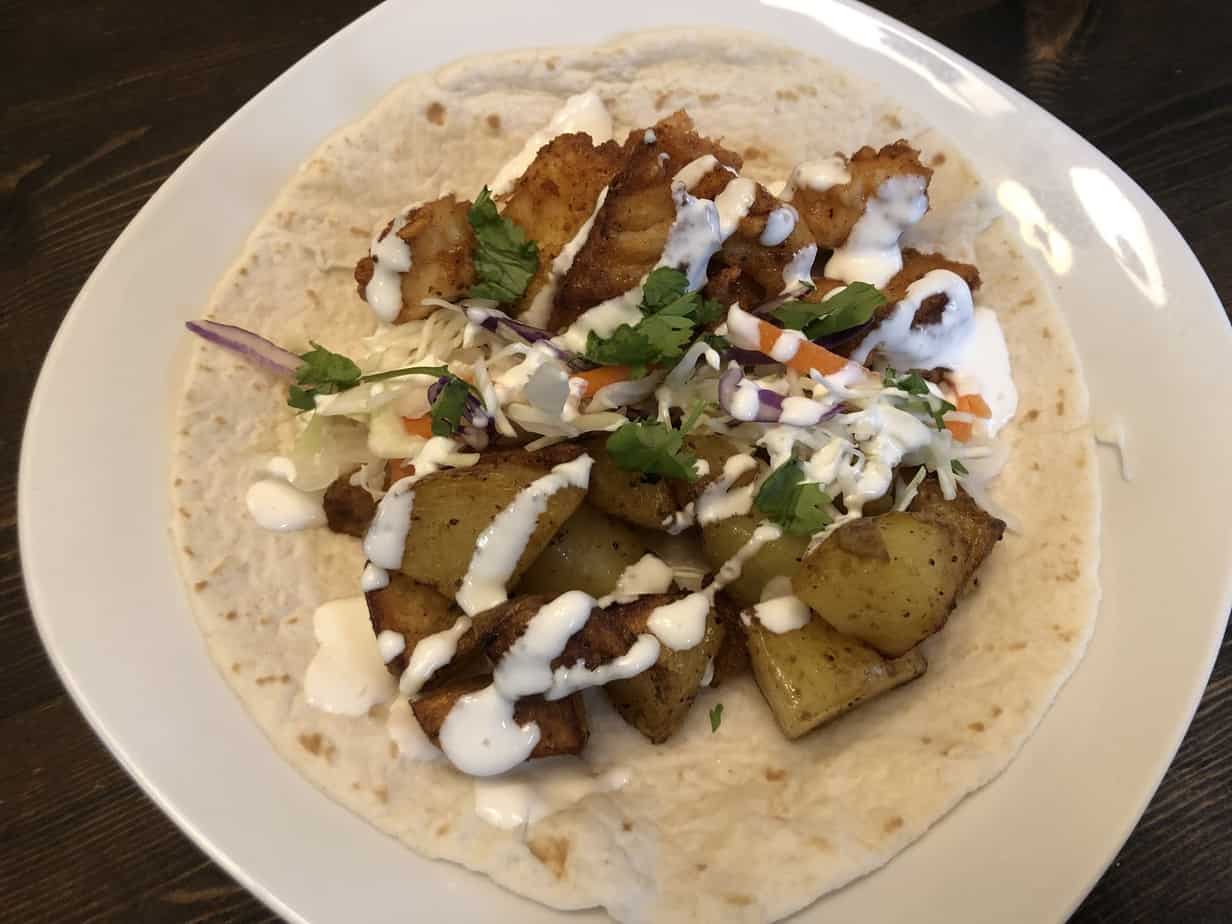 Saturday night, I fixed up low-carb salmon cakes. The salmon also smelled super fishy (not a great look for fresh salmon), but I wasn't as surprised because the cod smelled fishy as well.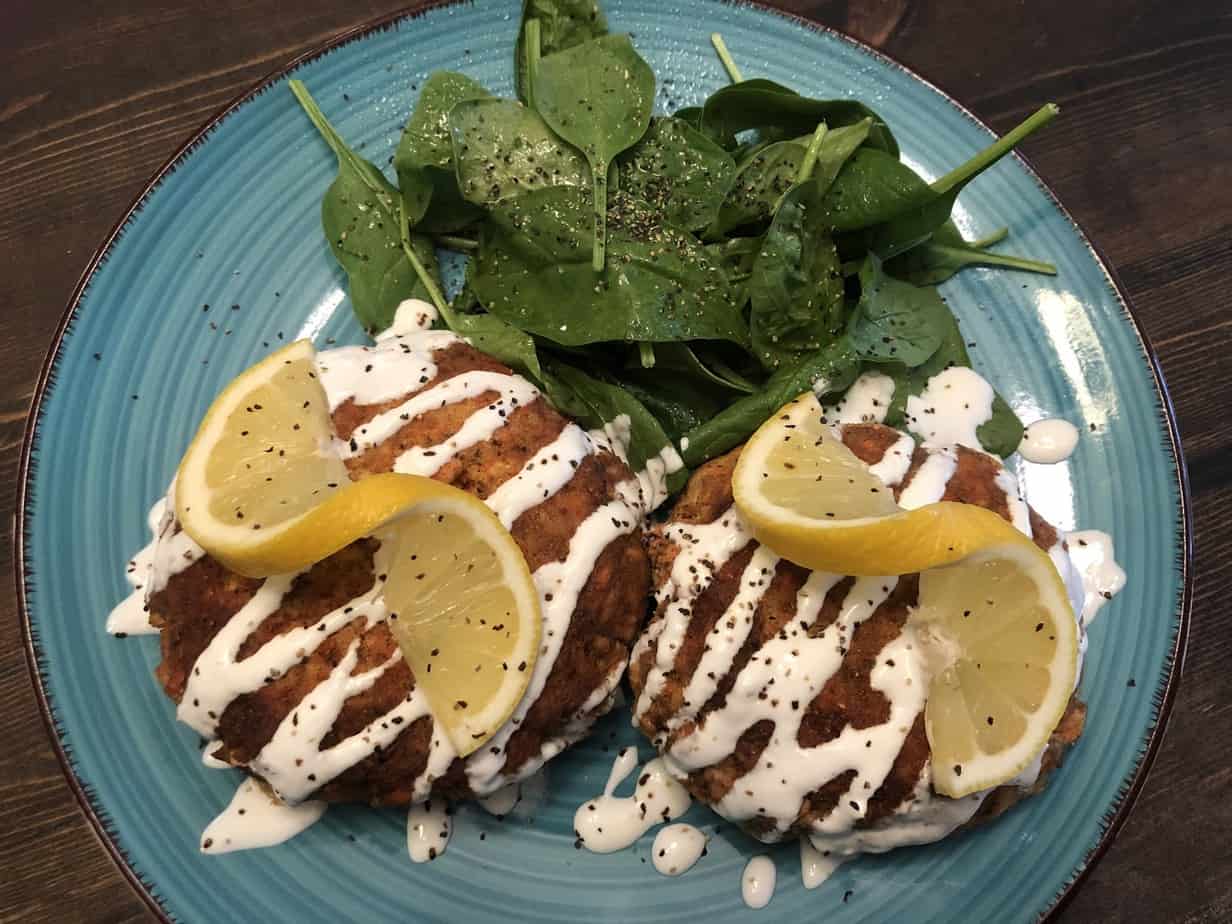 I prepared salmon cakes with lemon crema sauce, lemon slices, and a spinach salad with salt, pepper, and a vinaigrette.
Again, the Alaskan salmon was absolutely phenomenal. The fish was super tender and juicy but didn't have an overpowering fishy taste.
Would I recommend Wild Alaskan Company?
I loved the quality and freshness of the fish I received from Wild Alaskan Company. I loved that the shipping was super fast, I love that all of the fish is sustainably sourced, and I love that I'm able to support a family-owned business.
While I do feel like the cost of this kit is really expensive, I'm more than willing to invest in a company that's bringing fresh-frozen, quality, good-for-your-body, sustainable and delicious seafood to my door.
Yes, it's cheaper to go to Walmart or your local supermarket and buy a bunch of fish, but do you really know where that fish is coming from? Uh-uh. Not sustainable wild caught salmon or sustainably sourced seafood.
With Wild Alaskan Company, you're supporting sustainability, a family business, and you're certain that you're putting non-GMO foods into your body. I'm willing to pay the price for all of those amazing benefits!
Bottom Line: I do like Wild Alaskan Company, but I've recently switched over to Sea to Table here. They offer a very similar service, but with more selection, better pricing, and more customization of deliveries.
What do you think that Wild Alaskan Company is worth the money? Let us know in the comment section down below!