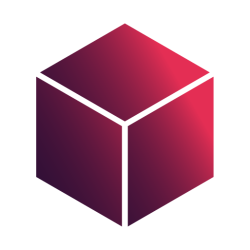 Latest posts by Subscriboxer Team
(see all)
Winc is a monthly wine subscription based off your personal wine palette profile through their site when you sign up. Unlike many other wine subscriptions, Winc has been in the subscription game for a good amount of time, previously under the name Club W.
After filling out some simple questions based off of your taste preference, Winc will suggest three to four wines that they believe will fit your tastes. Shipping is a flat rate of $6 for three full-size bottles, however, if you choose to buy four bottles shipping is free.
This subscription is really great for people who don't want to trek to their local liquor store, who like to expand their wine palettes, and for those who enjoy trying wines that they would not usually have access to.
Although some of the wines Winc offers can be found in stores (according to their websites), I found that the wines I tried weren't in any of my local stores. For me, that was a good thing because on any given day I can go to the supermarket and pickup wine there, but with Winc they offer different wine that I can't find locally.
Pros:
Full-size bottles
Perfect amount of wine for entertaining
Convenient
Good selection
Cons:
Pricey
Waste of wine if you don't like the flavors
Inside the Box:
2016 Summer Water Rosé – priced at $15 per bottle, this rosé was very light and crisp and offered a fruity flavor. It was on the lighter side of the rosés I've tasted but it was refreshing and not too sweet yet not too dry. Winc suggested to pair this wine with salad, cheese, sushi, or shellfish.
2015 Sapore Locale Nero D'Avola – this wine, priced at $13 for the bottle, was better than I expected. It was strong, dry, and didn't leave a bitter taste in my mouth as sometimes red wines do.
This wine had a lot of flavor and was noted to have hints of spice, licorice, and cherry which you could vaguely taste. Winc suggested to pair this wine with beef, pizza, ribs, pasta with tomato sauce, or veggies. It's the perfect red wine for dinner time.
I tried this wine with pizza and I definitely agree with Winc that it pairs well.
NV Eplevin Hopped Cider – I was very surprised at first when I saw that Winc offered cider. If you like to mix up your subscription this is a great way to do so. Cider is a perfect way to segue from beer to wine/champagne if you're not a huge fan…yet. This cider was pretty dry and very fruity but it was quite delicious for a dry cider.
It was also noted that it was made vegan if that's something of a concern for you and it pairs well with Thai food, Chinese food, and sushi per Winc's website.
There were some things I did notice. Although I personally did not have a problem with the subscription there are some complaints that other customers have a difficult time cancelling and were charged restocking fees.
Though I can't vouch for that myself, it might be beneficial to do some research if you're looking to just try out this subscription for a month or so. On the upside, there's no contract and you can skip a month if you want to save some money or you have enough wine for some time.
The cool thing about the subscription is if you choose to continue with it, each month Winc will send you their recommendations for that month based off the profile questions you originally answered. This is a major plus if you're indecisive or want to try something new and have no idea where to start.
The full-size wine bottles are not only great for when you are hosting or having a BBQ, but they are perfect for those who like to try their wines with different pairings.
For example, a cheese plate one night, a salad another, or another night with chicken or steak. Not only does the full-size bottle allow you access to more wine but you can also store the wine and keep it good for a few nights longer.
As an added bonus, the labels are pretty cool and retro. The wine labels make for some pretty cool wine art as well.
Some of the wine names are compelling enough to lure wine drinkers in and test them just off their packaging, for example, Winc offers a wine called 1 2 3 4 I declare a thumb war. If that doesn't peak your interest in the slightest way I'm not sure what will.
The box the wine comes in is sturdy and didn't leave me feeling like the bottles could have easily broken causing a mess everywhere. Inside, comes a wine journal that was actually a clever gift with the subscription.
The journal has recipes that might work well as a pair with the wine and has interviews/articles from chefs and other people. It was put together very nicely like an actual cooking magazine you would buy in the stores but only a bit smaller. It was definitely a fun surprise especially if you decide to read it over with a glass of wine in hand.
Other Subscriptions:
Naturally, Winc isn't the only wine subscription on the market. There are several subscriptions that offer the same benefits for wine lovers, so if you feel like Winc isn't for you or you'd like to try another subscription like Winc, there are a few below that I would suggest.
Wine Awesomeness – starting at $45 a month for a three pack or $75 for a 6-pack, Wine Awesomeness offers three bottles of white or red or both. The subscription, just like Winc, comes with a mini-magazine – thebacklabel – that includes information about each wine and recipes straight to your door.
Wine Awesomeness also advertises that if you can "recreate" and find a subscription better than theirs for less money they'll give you a year's worth of free wine. Regardless, that's a great challenge and guarantee to even the choosiest wine drinker. Another great thing about their subscription is you can skip a month or cancel with no obligation at any time.
Like Winc, Bright Cellars offers a wine subscription based off your wine palette assessment when signing up. Bright Cellars will match you with suggested wines and for $60 a month (plus shipping) they'll send some delicious wines right to your door.
Bright Cellars, founded by two MIT graduates has a great customer service policy and promises customers that if they don't love a wine you receive to contact the company and they'll have it replaced for free. With a policy like that, there's really no reason not to try their subscription.
Pour This is another wine subscription that offers delicious and sophisticated wines, on the more expensive side of course. This subscription is priced at around $125 per shipment. Created by Ashley Ragovin, Pour This has a unique history.
After launching and managing high-end wine programs at some of the best restaurants in L.A., Pour This was created so wine lovers get a taste of gold. The wines come in a pairing of three, and include a music playlist (which seems pretty awesome), stories, letters, and cards from the winemakers, and a Pour This mad-lib card to play while you sip.
Although it is pricier than other subscriptions, Pour This caters to the higher end wine palettes and those who really enjoy the whole experience when it comes to tasting – music, games, and all.
Although it seemed most of the wines were California based (nothing wrong with that) there wasn't that much of a detailed description of each wine flavoring on the website. The best way to choose was from their recommendations, what kind of wine (white, red, or rose), and which labels you liked best.
Winc's lower price bottles start at $13, however, that's not a very low price for a bottle of wine that you might have never heard of or tried. At least if you go to a liquor store wines are generally cheaper – they start out at around $6.99 and you can ask the store clerk about the taste and if they recommend it.
A general rule of thumb with liquor stores nowadays is having employees taste wine so they can recommend it to customers. That's not the case with Winc, though. Besides their suggestions you're pretty much on your own.
If you're an adventurous drinker or don't mind the risk of potentially wasting cash and not liking the product than it's a good subscription to try, but if you're pickier with your palette and wallet then I would recommend thinking twice about this subscription.
No subscription box is going to be completely perfect but overall for what Winc offers I would recommend this subscription.
Not only is this subscription very convenient but it also offers a wide variety of wines that you may not have access to in your areas. If you want to try some new wine and don't mind the above average price tag of some of the bottles, I would try it out.