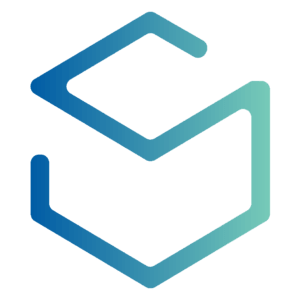 Latest posts by Subscriboxer Team
(see all)
Art Of Tea's Tea of the Month Club is the perfect subscription for anyone who considers themselves a tea lover. It's a bi-monthly subscription service that comes in packages of either three, six or twelve months. The three-month subscription is $54, for six months it is $107, and the one-year subscription costs $198. All subscriptions ship for free.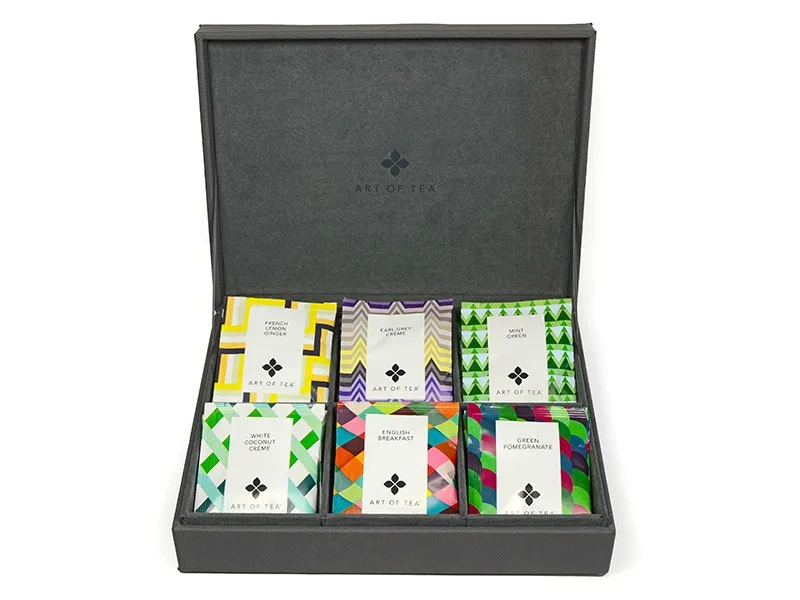 When you sign up for the Tea of the Month Club you are prompted to pick one of six different options; Caffeine Free, Classic, Single Origin, Explore, Wellness or Pyramid Teabags. I was intrigued by all of these. I liked that they included a Pyramid Teabags option for those of us who don't have a loose leaf tea infuser. At first, I was leaning towards the Wellness teas, or maybe Caffeine Free so that I could enjoy an evening cup. In the end, I went with Explore because I thought that this subscription would be an excellent opportunity to get a little bit more adventurous with my tea choices. I pretty much switch between three favorites and I wanted to explore more, so Explore was the perfect choice for me!
Once I made my selections, I sat back and waited for my box to be delivered. I was looking forward not only to trying my tea but also to learning more about the one that I received. Art Of Tea's website promised that my Tea of the Month membership would include information to help me delve into the world of my specific tea and I just couldn't wait to see what I would learn and try.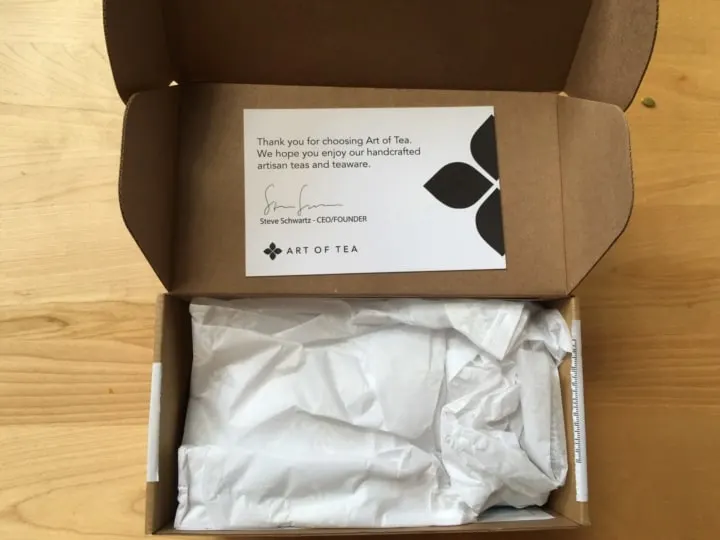 My box arrived from Art Of Tea's Tea of the Month Club just as the weather was shifting over to iced tea season. It was the perfect time to join up because I planned to try the tea that I received both ways. I was so excited to open up that box and brew myself a cup of tea once it arrived.
What I received from Tea of the Month – 9:00 AM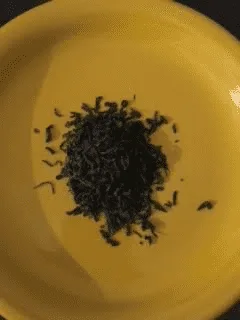 The tea that I received was called 9:00 AM. It was an organic green tea blended with Italian bergamot. I opened it up and smelled the tea, and I fell in love with the citrus aroma. I am a big fan of both Earl Grey tea and green tea, and I was really into 9:00 AM because it seemed like an intriguing combination of my two favorites!
The four-ounce packet of tea, which is handcrafted in Los Angeles, came along with some information about my blend. 9:00 AM was described as a medium caffeine tea that is grassy and bright with citrus notes. That came across very clearly at first sniff, but I was interested to see what this tea would taste like.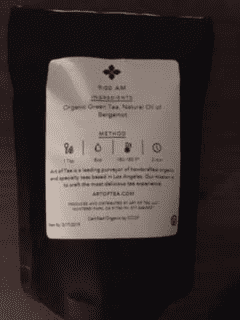 The instructions said to steep one teaspoon of tea for three minutes, so I made myself a cup the next morning. The Art Of Tea website mentions that this blend is formerly known as Green Earl Grey, and even though it might be best enjoyed at 9:00 AM, I think that I prefer this more to the point name.
Green Earl Grey is exactly what it is, and I can't believe that I have never tried this type of tea before. It was deliciously bold and delicate and lemony. The bergamot and green tea flavors melded together perfectly! In a way, I felt like my choice of Explore didn't stray very far from my usual favorite flavors, but this combination of two mainstays was a whole new thing for me. I absolutely loved the tea I received from the Tea of the Month Club! It helped me to explore a new combination of tastes that I have always enjoyed but never considered putting together.
I was interested in trying my tea over ice as well. I wished that my information sheet came with instructions for that as well, but I just followed my instincts and brewed a strong cup of tea and added ice after it had cooled a bit. The flavor of this tea translated just as well in an iced version. I threw in some extra lemon for zing and it kept me hydrated and energized through my usual midday slump.
I am going to be really sad once I run out of this tea, so hopefully, it lasts me through to my next Tea of the Month shipment when I am sure that I'll get addicted to the next blend all over again!
To me, Art Of Tea's Tea of the Month Club seemed a bit pricey at first. With a 3 month subscription, I figured that it broke down to $18 for each four-ounce package of tea. The tea was of a great quality and it was organic, but that seemed sort of expensive to me. Once I broke it down per servings it started to look like a better deal. With around 24 servings in each package of tea, it would equal out to $0.75 for each cup. Once I realized that I thought that this subscription service is a good deal.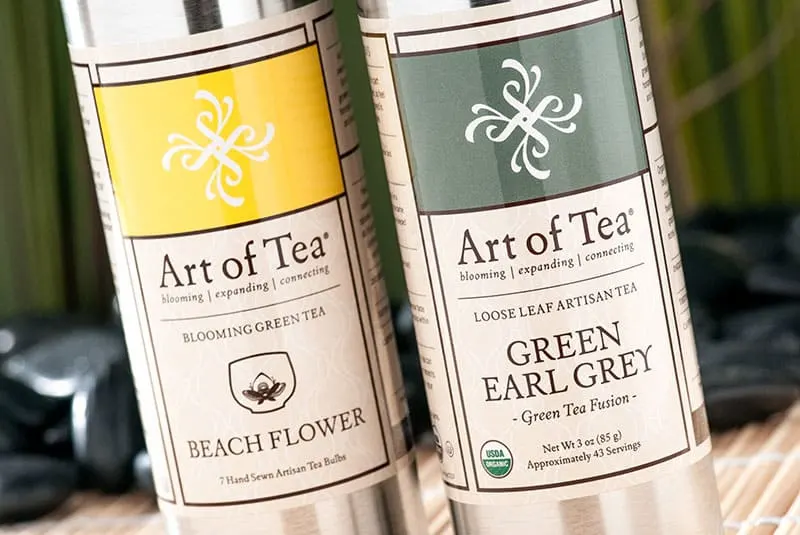 Beyond the price, I really liked that it lead me to try something new that I had never heard of before. Like I said, I usually rotate between three basic teas; Earl Grey, Chamomile, and Mango Green Tea. As you can probably judge by this list, I am by no means a connoisseur of tea and it was really fun to join a service that might help me to become one. I feel like with Art Of Tea I have my own tea guru introducing me to new blends now that I have joined up with this subscription service.
Overall Assessment of Art Of Tea's Tea of the Month Club
Pros:
Great for people hoping to try new flavors of tea.
Delicious, organic tea comes right to your door.
Makes a great gift.
Good value.
Cons:
You might not always love what you get if you are picky.
I would love an option that includes multiple teas.
I also wish that it was monthly!
Art Of Tea's Tea of the Month Club Alternatives to Consider- What Else Is Similar?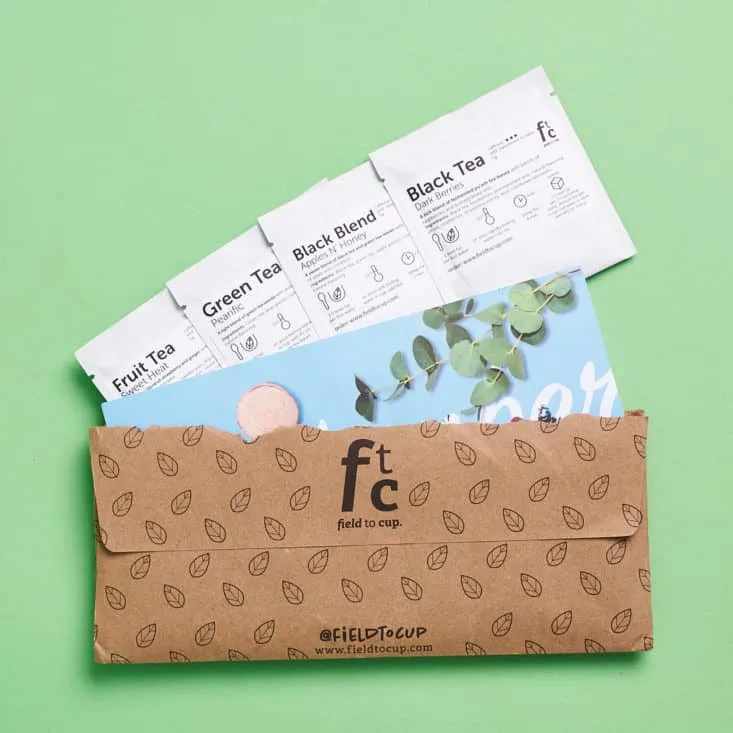 There are plenty of similar tea themed subscription services available. One that I would like to try in the future is called Field To Cup. They offer a similar pre-paid three-month subscription service with plenty of options ranging from $6.95 per month to $45.95. They also have some very enticing discovery boxes for one time shipments.
Teabox is another similar service that looks great. For this one, a three-month subscription is $85.50, which might seem a little bit steep (yes, that's a tea joke. I couldn't help myself.) but they send out themed boxes that include a variety of flavors. The most recent box had a spring floral theme that I would have just loved to try out.
Final Word On Art Of Tea's Tea of the Month Club
I am really enjoying this subscription service. I can't wait to see what else is in store for me in my upcoming shipments. So far it has been an excellent way for me to explore new types of tea and after my first month, I am confident that Art Of Tea knows what they are doing when it comes to selecting their teas.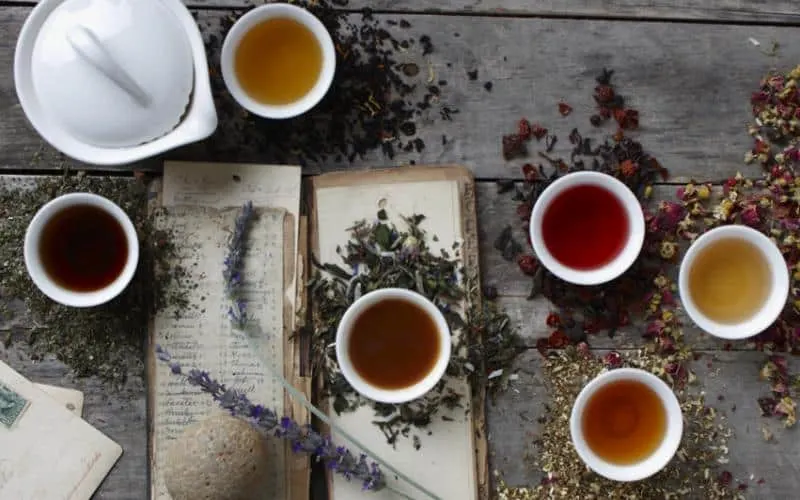 My biggest critique is that I wish that this service was monthly so that I could build a nice curated collection even faster with the help of Art Of Tea. I also do think it would be really neat if they had a Tea of the Month Club that came with a smaller amount of several types of tea instead of one large package of only one option. I would adore a theme like they do at Teabox.
That way I would get to try more new things and I think I would be even more excited about this service. Who doesn't like some variety? However, I don't have anything to complain about when it comes to this subscription because I really love the tea that I received. I think that once I run out I will buy this tea, or another version of a green Earl Grey from my local store, in the future. It's a great alternative to the usual black Earl Grey and it is going into my usual rotation!
I also can't help but think that this service would make a lovely gift. The packaging is definitely pretty enough to gift and anyone who likes tea would adore this subscription. As a gift, I think that the bi-monthly format is a positive because the three-month subscription stretches out so that the recipient will get to enjoy being a subscriber for half a year.
Art Of Tea's Tea of the Month Club is an awesome way to discover new teas and I am happy to be a member. I suggest that you try it too!
Further read: