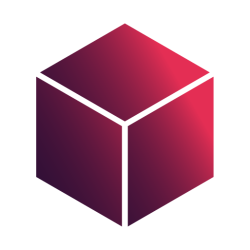 Latest posts by Subscriboxer Team
(see all)
Field to Cup and Art of Tea are two delivery subscription services that help you discover new teas to try. Both companies bring loose leaf teas right to your door so that you can sample new flavors, but they both have very different ways of doing so. If you love tea and want to try something new, then read my Field to Cup vs. Art of Tea comparison here!
Field to Cup offers various subscription options including a Tea Discovery Box and a Premium Tea Discovery Box. All of their options include multiple types of tea in small quantities. With this subscription, you will get to sample many teas, but they come in sample sized portions.
The Art of Tea has a Tea Club that offers only one type of tea per delivery but in a larger quantity. This subscription service offers high-quality teas but only ships them out one at a time every other month. With this service, you get to try your new tea for quite a while to see what you really think about each flavor.
Either way, whether you choose Field to Cup or Art of Tea, you will get to discover some new varieties of tasty tea. I was interested to see which subscription would be the one for me.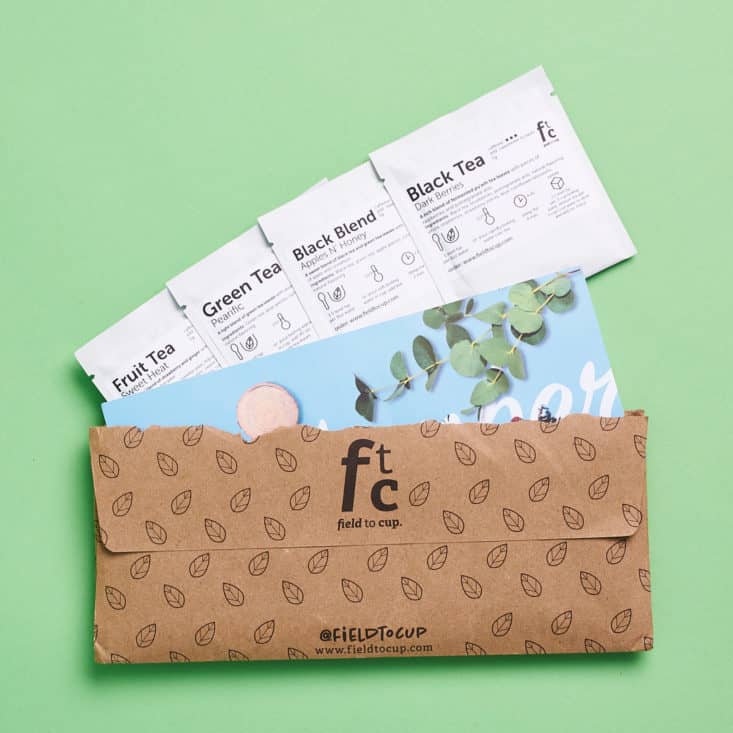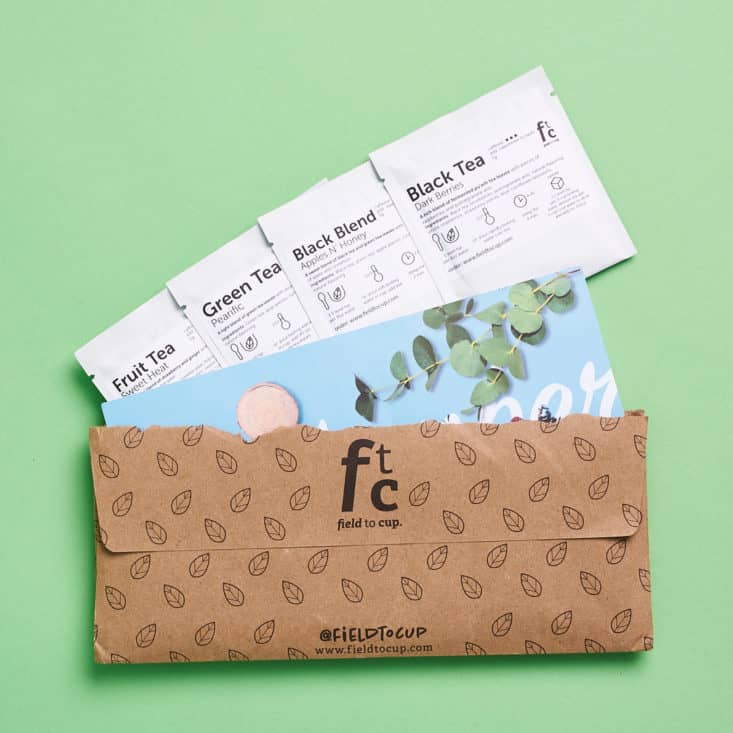 Price
I opted for the Art of Tea Tea Club three month membership which costs $54 and ships out every other month. For six months, the subscription costs $107, and the one-year subscription costs $198. All subscriptions ship out for free.
With Field to Cup, I opted for the Tea Discovery Box Plus, which was on sale for $29.97 from its usual price of $39.97. They seem to run a lot of sales and promotions so you can find some excellent deals with Field to Cup.
Art of Tea Tea Club ships out 2-4 ounce packages, so for your $54 membership you receive a total of about 9 ounces of tea. This means that the Art of Tea Tea Club totals $ per ounce. For my one time delivery from Field to Cup, I received a total of almost 4 1/2 ounces of tea, and I only paid $29.97 for the sale price.
Winner– Tea Club
Customization
When I signed up for the "Tea of the Month Club" I was prompted to pick one of six different options: Caffeine Free, Classic, Single Origin, Explore, Wellness or Pyramid Teabags. I really liked that there was a Pyramid Teabag option so that I was not limited to using my loose leaf infuser.  In the end, I went with Explore because I wanted to be a little bit adventurous.
Field to Cup allows subscribers of their Tea Discovery Box Plus to pick a type of bonus tea to receive an extra two ounces of.  You can pick from Black, Green or Herbal/Wellness tea. Subscribers can change up their choice at any time so that you can get black tea one month and green tea the next if your mood changes. I picked the Herbal/Wellness, and I was ready to try some great, new healthy teas once my shipment arrived.
I liked that I was able to make some choices about what I would be receiving from both companies.
Winner– Field to Cup because you can change it up!
Subscription format
It was really fun to open up a big box that was full to the brim with so many teas from Field to Cup. Honestly, it was like Christmas morning because there were just so many surprises in this package.  I really enjoyed having so many teas to try.
With the Art of Tea "Tea of the Month Club," it wasn't quite as exciting to get that first shipment, though I was happy to receive my beautifully packaged box. However, when my next shipment came a few months later, and then the next, I was taken by surprise because I forgot about my membership!
Both of these subscriptions have been fun to be a part of but in different ways. With Field to Cup, it was great to find such a wide array of teas in one jumbo box, but it was nice to have the ongoing membership with Art of Tea.
Winner– Tie
The Teas- What I received from Field to Cup and Art of Tea "Tea of the Month Club"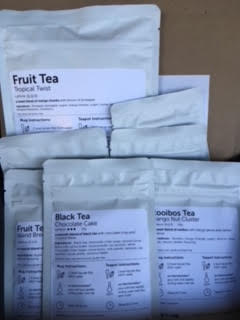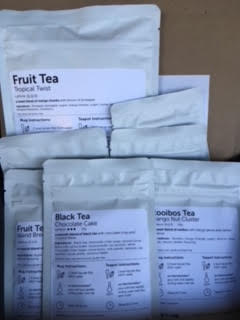 My Field to Cup shipment was full of fruit teas. It was almost like fruit was the theme, though none of the materials that I received mentioned any sort of theme! I got to try fruity finds like Mango Nut, Island Breeze, Fruit Stand Black Tea, Nuts for Lychee, Tropical Twist and Coconut Frangipane Green Tea which was one of my favorites.
However, I was getting a little bit tired of the fruit overload! They did add some variety with the addition of Chocolate Cake Black Tea and Pure Romance Wellness Tea which was a spiced floral. I was surprised to find that some of the blends had added sugar, which I wasn't that happy about. I often use tea to get sweets to fix without eating sugar! Still, obviously, chocolate cake tea is better than a whole slice of cake of course! I really enjoyed trying my teas, though I found myself wishing for more variety.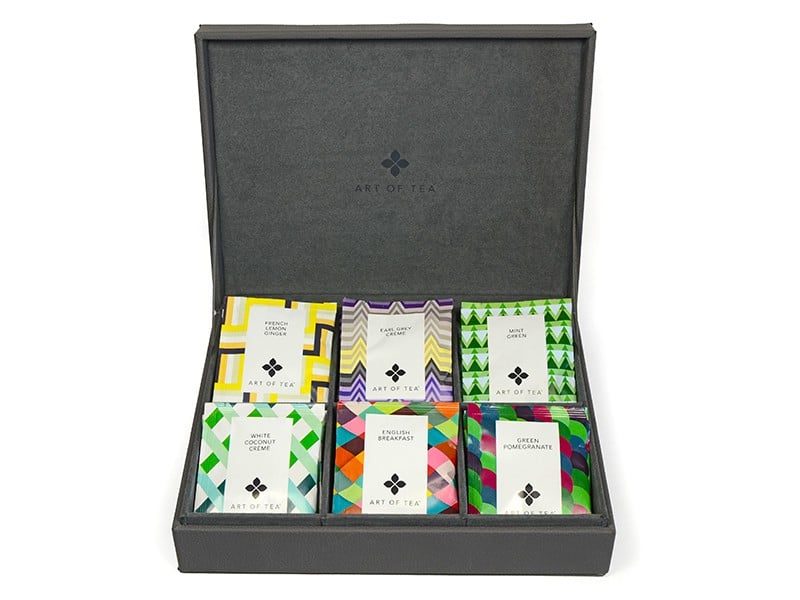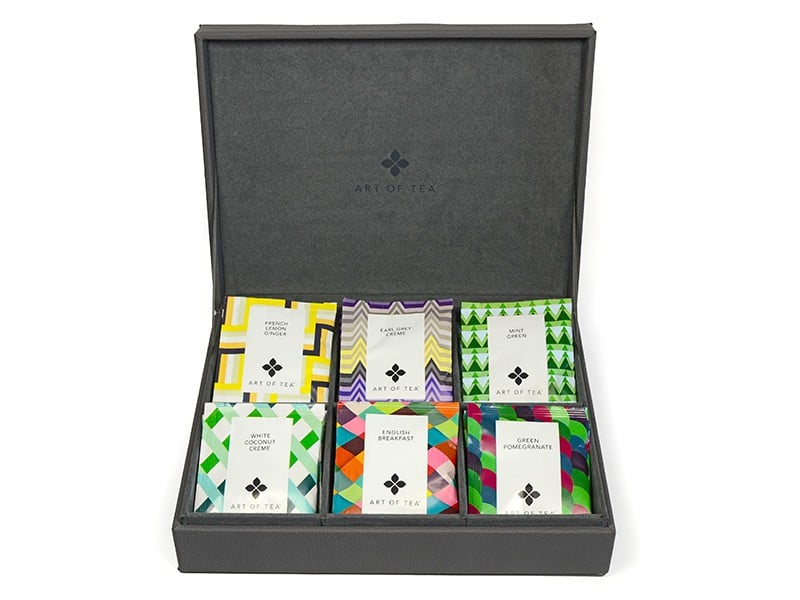 Art of Tea "Tea of the Month Club" won me over with the quality and the quantity of tea that they sent me. I loved my first shipment, which was a tea called 9 AM. It was a delicious blend of organic green tea and Italian bergamot. It managed to combine Earl Grey flavor with green tea, and I couldn't get enough of it! It is a tea that I will definitely purchase in the future, though my Art of Tea package has lasted quite awhile.
My second shipment was Kyoto Tea which was another green tea, yet one with such a different flavor profile than the first. This one included roasted puffed rice which went so well with the matcha flavor. This tea was another winner for me. The roasted puffed rice flavor was like nothing else I had ever tried, and it really was addictive.
My third shipment brought me 12 PM, which was a peach black tea that was perfect for the season. I made it iced, and it was like a healthy version of Snapple that has become a staple in my house. This one was a crowd pleaser, and I try to keep a pitcher of it in the fridge, but it goes fast!
I absolutely love all of the teas that I received from Art of Tea, while with Field to Cup I found that I only liked some of my teas.
Winner– Art of Tea "Tea of the Month"
Overall Assessment of Field to Cup and Art of Tea "Tea of the Month Club"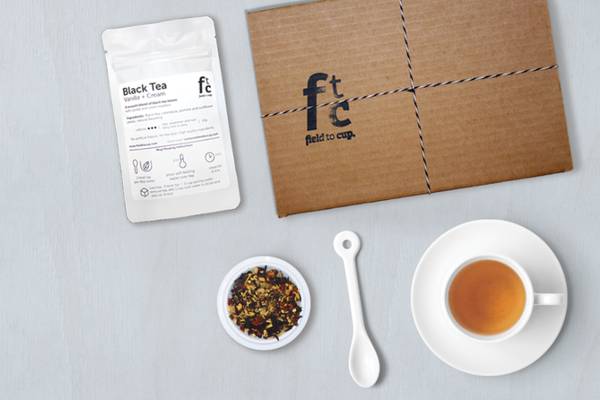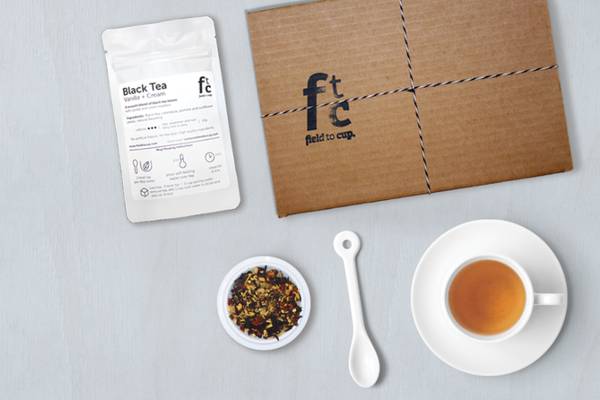 Pros
Tea delivered right to your door
A huge assortment in each shipment
Some customization options
A Christmas morning moment when you open that box!
Makes a great gift
Cons
The fruit theme was a bit too much
Some teas that contain sugar
Art of Tea "Tea of the Month Club"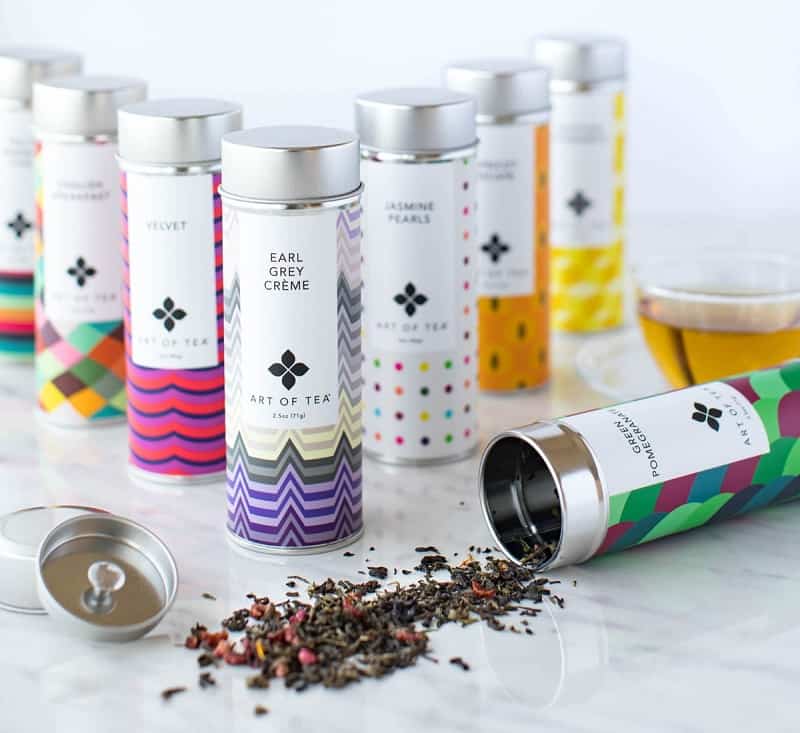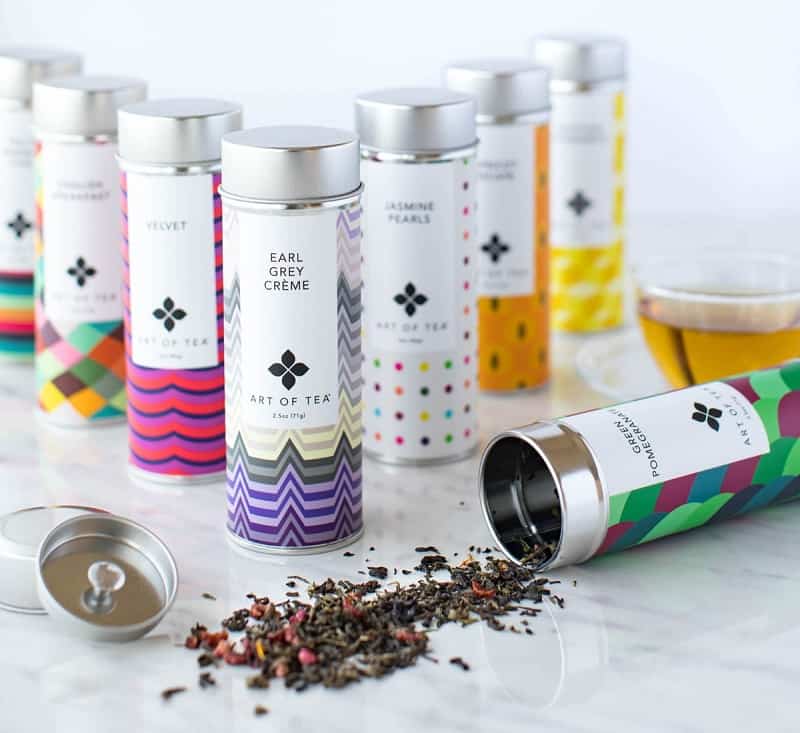 Pros
Tea delivered right to your door
Excellent quality organic tea
Some customization options
A long subscription experience
Makes a great gift
Cons
I would have loved a monthly option
I would have loved an option to receive multiple teas in each shipment
Overall Assessment of Field to Cup and Art of Tea "Tea of the Month Club"
I think that the perfect subscription for me would have to be if Art of Tea adopted Field to Cup's subscription format and developed some curated tea boxes. That way I would get to try more of the Art of Tea's amazing offerings all at once! I really liked that aspect of Field to Cup, it was an awesome moment to open that box and find so many items, but the actual product fell short for me.
Art of Tea has amazing organic tea blends that felt more healthful and authentic to me. Even as I browse through the website, they have so many other teas that I would love to try. Field to Cup had a few tasty teas, but for the most part, there was a lot of dried fruits with added sugar, or in some cases straight up chocolate chips! I think it depends on personal taste, but those weren't for me. However, the nice, big box of tea was fun to explore, and it might be just the thing for you. Like I said before, while the teas did have added sugar they are still a healthier alternative to a piece of cake or candy.
I think that either of these subscription services would make an excellent gift for anyone who likes tea. I think that Field to Cup has a certain wow factor because it includes so many teas to discover, while Art of Tea gives a really long membership experience for not that much money. That, and they also have such high-quality tea!
In my opinion, the Art of Tea "Tea of the Month Club" is easily the winner.  Now excuse me while I go and brew myself a cup of 12 PM.