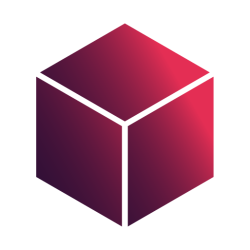 Latest posts by Subscriboxer Team
(see all)
It's that time again! Time for another episode of What's in the Box?! This week on 'What's in the Box' we have a very intriguing subscription service and a healthy habit, so check out the Green Blender Review and decide if you will love it.
If you haven't heard already, GreenBlender is a smoothie subscription service. They pre-portioned ingredient packets for healthy, tasty superfood smoothies and cereals right to your door weekly and it's not just green smoothies! So, whether you're a health nut or you just love tasty smoothies and cereals, this could be the subscription box for you!
Crucial First Steps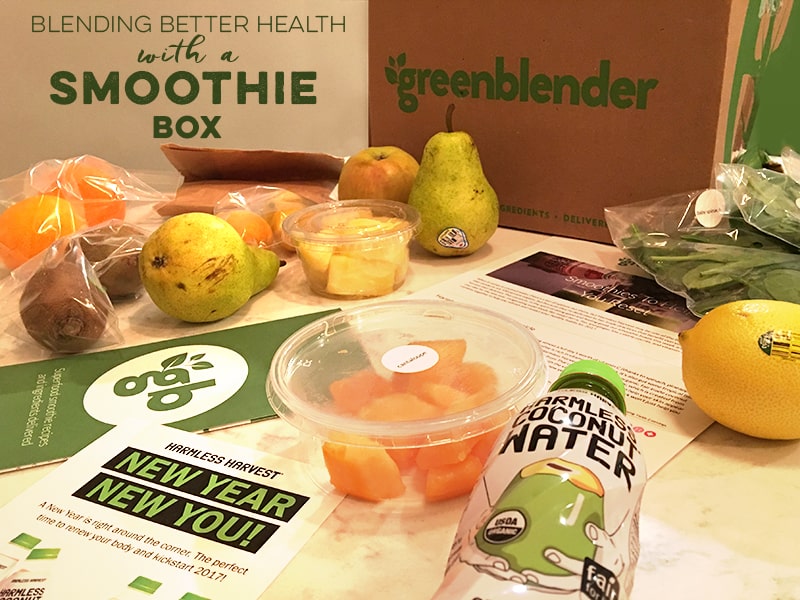 You can't receive a subscription box without a subscription! "How do you do it?" you may ask. It's simple! Just go to www.greenblender.com and click the big, purple-ish JOIN button. And BOOM! You're on your way to healthy deliciousness delivered right to your door!
The quirk here, though, is that this box is definitely based on availability in your area. You have to enter your email address and your zip code to find out if they even deliver to your location. Sorry everyone that lives in the middle of nowhere and just wants a good smoothie. 🙁
Aside from this little tidbit of negativity, the sign-up process is pretty quick and painless. Enter the typical 'where are you located', 'what is your name', 'how will you pay us' information and get to choosing.
This smoothie delivery service does give you the option to choose how many smoothies/servings you would like per week. So, for all you smoothie lovers out there, you can go totally wild and have Greenblender smoothies every day, or keep it a little more calm, cool, and collected – a bit of health here and there. You decide!
Cost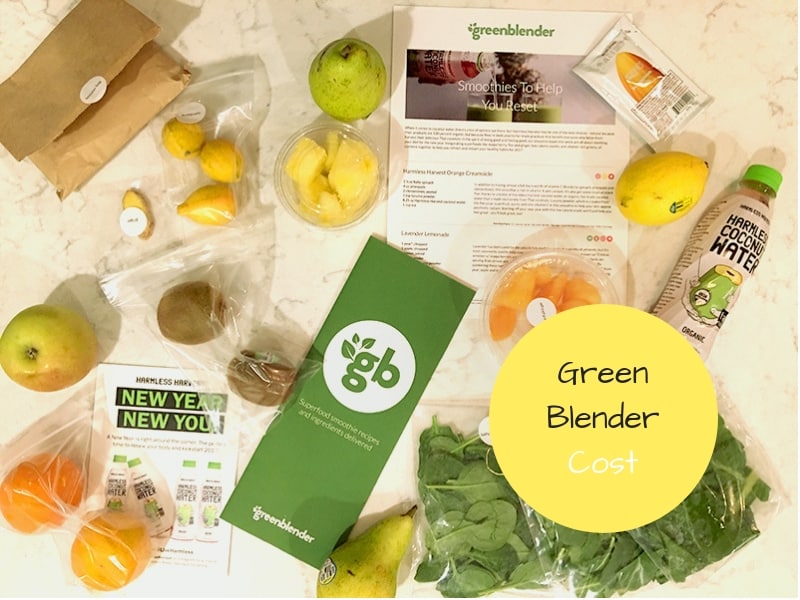 This is the part we all want to know: how much does this product cost? In my personal opinion, this is a fairly pricey endeavor. For this subscription service, you are purchasing one box per week (fruits and veggies don't last that long, after all) at $49.90 per box. After doing this math it comes out to about $200 per month if you choose to purchase a box every week. I don't know about you, but I feel like I could buy the same ingredients each week at the store for less. . .
Insider Tip: if you are signing up for this service for the first time and leave the page before entering all of your information, you are likely to receive a coupon code in your email to prompt you to finish signing up! (This got me half off my first subscription!!)
I've Signed Up. Now What?
Now, you choose! Choosing what to receive in each box is my absolute favorite part of any subscription box service. I love to see what is available, read a little bit about it so that I know what I'm getting, and really take the time to think about what I want. This can't be just me . . . can it? Anyways . . .
Like many food delivery services, GreenBlender actually does give you a good amount of choices when it comes to what you will be receiving. Each week they are offering 8 smoothie recipes and 3 "super cereal" recipes. You may be wondering what super cereal is. No, it won't give you superpowers (I wish!).
It's basically oats with all kinds of fantastic things added to it to make it extra healthy, filling, and incredible. The fun part about this service is you get to mix and match. You can get all the smoothies, mostly smoothies, and a super cereal, or mostly super cereals and a few smoothies. Be still, my heart!
Now that you've been given eleven choices of what to add to your fancy new box, you have to break it down into 5 final choices. During the decision process, you are able to read the ingredients of each recipe to really nail down what you want. Here's some helpful information to keep in mind:
ALL – yes, you read that right – recipes are gluten-free
Of all of the options offered at least, 5 are always completely dairy free
You supply the ice, the blender, and your favorite liquids (milk, water, etc.)
Another helpful thing that GreenBlender provides before you even receive your smoothies and/or cereals are these fun little icons that let you know why that smoothie is going to be great for you. These things come in low calorie, high fiber, energy boosting, glow, good for your immune system, and many more! This way you can really target your dietary needs when choosing your smoothies.
Finally, you just make that payment and your off to the land of receiving incredible smoothies and super cereals at your door! (Ok, the super cereal might actually give you superpowers, but we'll revisit that later.)
My Postman Might Hate Me
I spend a lot of time wondering what my postman thinks when he delivers all of these food subscription boxes. Oh well, maybe I'll get him to jump on the wagon one day. These boxes, in perfect food subscription box fashion, are delivered in a refrigerated box. This one actually was not the best-refrigerated box, so I was initially a little wary.
Here you have your typical, large cardboard box with ice packs, prepackaged bundles of fruits and veggies, and recipe cards. GreenBlender also sends a useful little booklet that not only explains how smoothies work but also lets you know how to load your powerful blender the appropriate way (who knew!). Apparently, I've been loading a green smoothie blender wrong my whole life. I am now a pro.
My favorite part about the packaging in this box was that it was simple, clear plastic. Everything about the box was simple. There's really no frills with GreenBlender.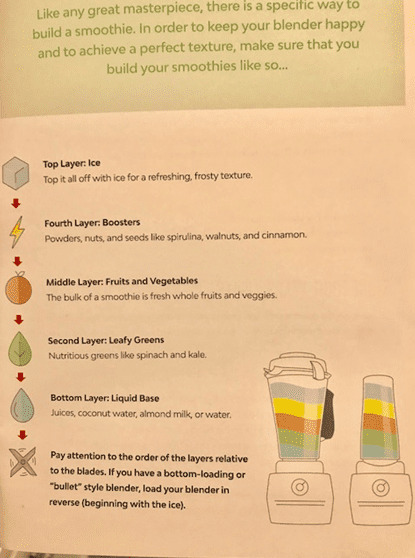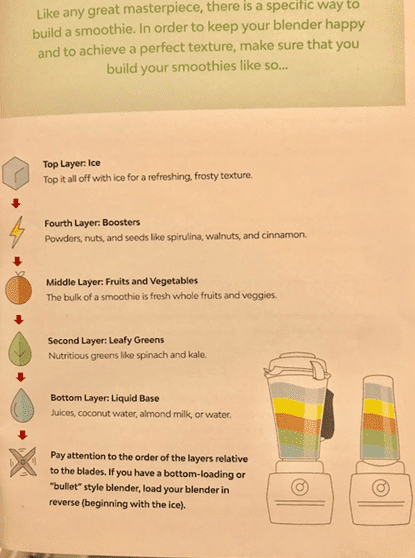 But How Does It Taste?
Strawberry Lime Cooler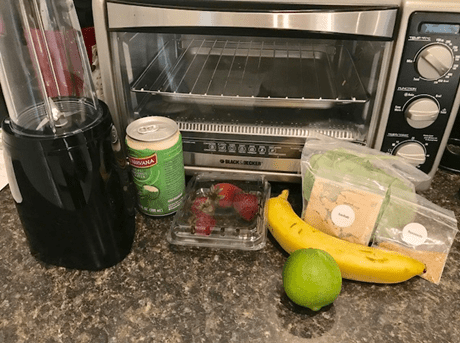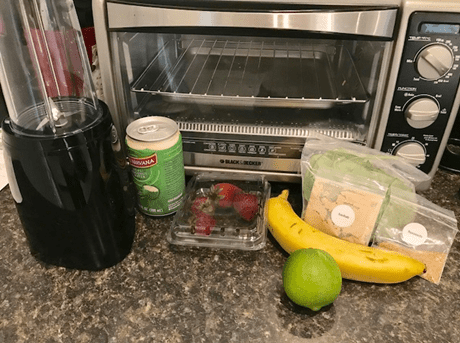 Oh. My. Goodness. THIS WAS INCREDIBLE. For this recipe, I was sent a can of coconut water. Considering I don't typically enjoy coconut water, I was very surprised by how much I loved this smoothie. The fruits were perfectly ripe and sweet and the spinach was beautifully green. I honestly have nothing bad to say about this. Ok, except maybe the fact that it looks a little gross. But it's great!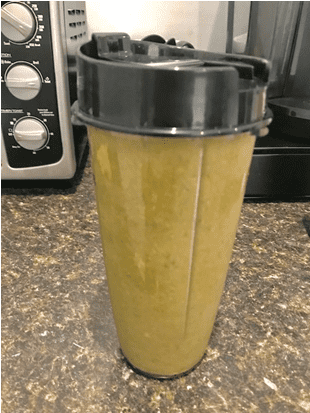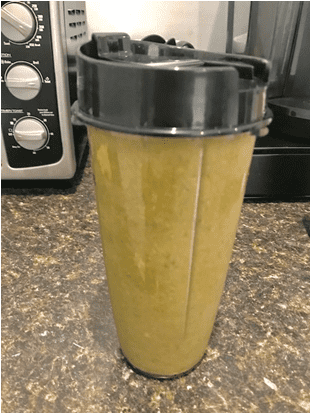 Apple Lemon Ginger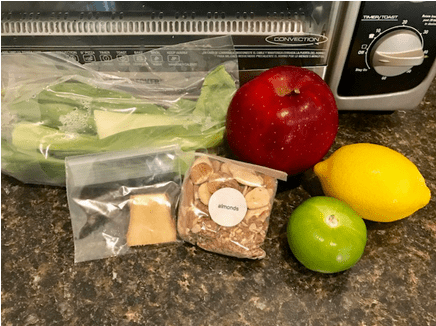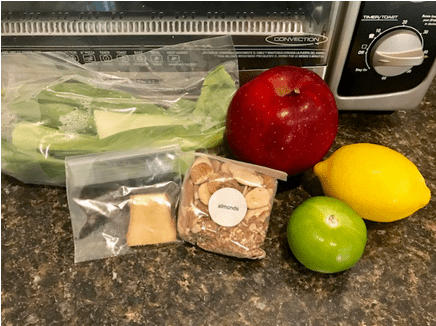 Now we're getting crazy. I love all three of these things, so I was very interested in trying it in a smoothie recipe. The first thing that caught my attention was the bok choy. The second, the tomatillo. I like to think I keep a pretty open mind about things, and I gave this an honest shot. But, nope. So much nope.
First of all, in case you didn't know, the bok choy does not belong in a smoothie. It's not great. It doesn't blend great. Second of all, tomatillos do not belong in food. Period. Lastly, this smoothie really didn't blend well in general. I felt like I was chewing ginger. Hard pass on these smoothie ingredients.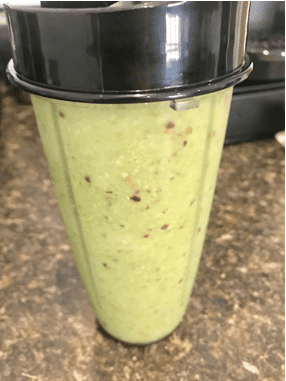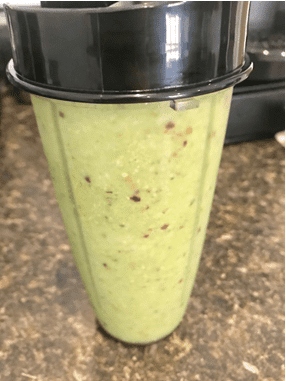 Matcha Protein
I struggle to get enough protein in my diet, and I really want to make sure I'm eating/drinking things that give me natural energy throughout the day rather than relying on caffeine. The matcha smoothie was not only low calorie but also immune boosting and considered one that would make you "glow".
While this particular smoothie tasted very green even though it's not really a green smoothie I did enjoy it. It tasted very fresh and really gave me the confidence in knowing that I was taking something that was actually good for me into my body.
Maqui Pineapple Morning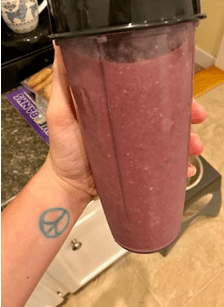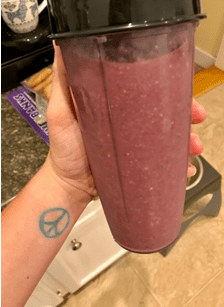 I still don't know what a maqui berry is. I did google the health benefits of them and they are significant. I was a little weirded out by the fact that this smoothie has yellow squash in it but, after tasting it, I have to admit it worked! It was sweet and delicious. Probably one of my favorites in this box.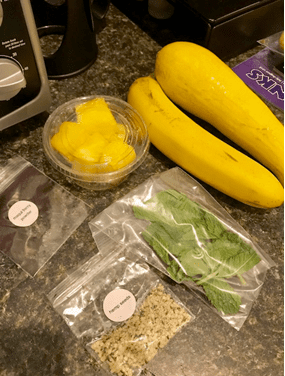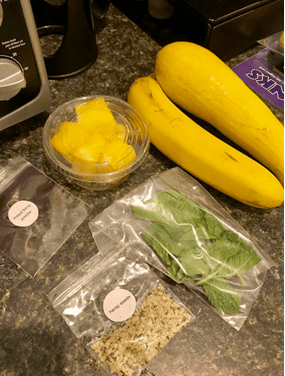 Oatmeal Cookie Super Cereal
If I could have just gotten a box full of this I probably would have. Since each recipe sent comes with 2 servings, GreenBlender sends two packs of super cereal as well. In the instructions they tell you that you can soak your super cereal overnight like an overnight oatmeal, just pour milk in and go, or heat it up like typical oatmeal. I chose to just pour milk in and eat it like that and let me tell you… this stuff is the most delicious "super cereal" I have ever tasted. I would buy a whole subscription box of just super cereal. SO much flavor. AMAZING add-ins. I'm seriously in love with this stuff.
Final Thoughts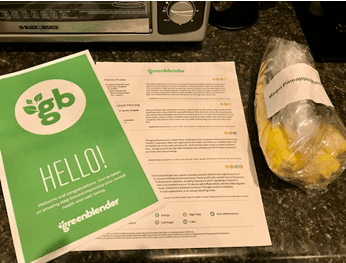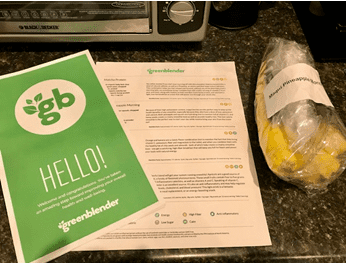 I had a lot of fun exploring different ways to make smoothies and incorporate more fruits and vegetables into my diet. I can also truly understand how smoothies are a great option to make sure you're getting these things day to day. I, however, don't think I will stick to my GreenBlender smoothie delivery service and here's why:
Prep work: I would prefer a quicker, easier, grab and go option. I spent a lot of time cutting, dicing, measuring, and stuffing all of the ingredients into my blender.
Not good for a single serve blender! Somehow I made it happen for the most part, but you really have to have a full-sized blender for this endeavor.
The smoothies are just 'eh'. Not that they were bad. I did like some of my recipes just fine. But, honestly, I feel better off sticking to Smoothie Planet. They seem to do it better than me.
It really costs too much for my budget.
Although I won't be continuing my subscription, I do think it could be great for the following reasons:
You don't have to think about your fruit/vegetable servings per day. They pack a ton into these things!
There are a lot of options!
You can select recipes up to six weeks in advance, so you don't have to hassle with choosing different smoothies every single week.
They do send reminders so you don't forget to choose your smoothies.
You can skip weeks at no charge.
The recipes are clear and easy to follow.
Clean ingredients! You don't have to worry about what you're putting into your body here because it's all GREAT for you!
Final Thoughts
In conclusion, if you love to make smoothies then this box is definitely for you! I'm not that person, and that's fine. I enjoyed giving it a try. Hope you do too!
FAQs About the Greenblender Subscription
Is Greenblender still available in 2020?
Yes but under a different name. In 2018 the company declared bankruptcy, so now they work with Blix and still sell their famous smoothies made with fresh ingredients, and they also offer soups and spreads as well and a special smoothie blender which is sold on their website.
Is Blix worth trying?
Yes and no. If you enjoy all types of fruits, vegetables, and superfoods this is a great subscription for you, but if you are a picky eater like me, the price of the subscription is too much for me.
Is Blix expensive?
Yes. Blix offers almost the same prices as Greensmoothie, and I truly believe that $49 for 6 cups a week is way too much, and is more than I would actually spend if I shop for the groceries in the market. The personal blender they sell is also not necessary for the recipes if you already have your own, so I believe that I can do better than this smoothie subscription box.