Latest posts by Erin Jamieson
(see all)
In the past, a meal delivery service would not conjure the image of the best option for busy families.
But now there are reasons to believe that could be changing. In fact, meal delivery services could help salvage family meals. We'll take a look at why you might want to look into a meal delivery service, why family meals are important in the first place, and what meal delivery service is right for you and your family.
How do most families eat now? And why does it matter?
It's an ideal image: families sitting down to eat a meal together. Maybe children and parents exchange stories about their day, all enjoy the food, and even become a little closer. But if this sounds too good to be true, you are alone.
Increasingly fewer families are eating meals together, and there are little signs that trend will reverse anytime soon. While there are countless benefits to having meals together as a family, more Americans have less time and are swapping home cooked weekday meals. In fact, it's estimated that Americans on average will eat one out of every five meals in their car.
As for family meals? A survey reported that for many families eat as little as one meal a week together, or even not at all.
What is the main reason family meals are disappearing?
While there is a plethora of reasons family meals are increasingly off the table, the main reason? Time. Americans are increasingly overscheduled and simply don't set the time to prepare a meal from start to scratch. Add to that conflicting schedules, different taste preferences, and a slew of other factors, and the family meal seems downright impractical.
Instead, it becomes far more convenient to get takeout or grab something quick, like a yogurt and granola bar.
Why should anyone care about having family meals?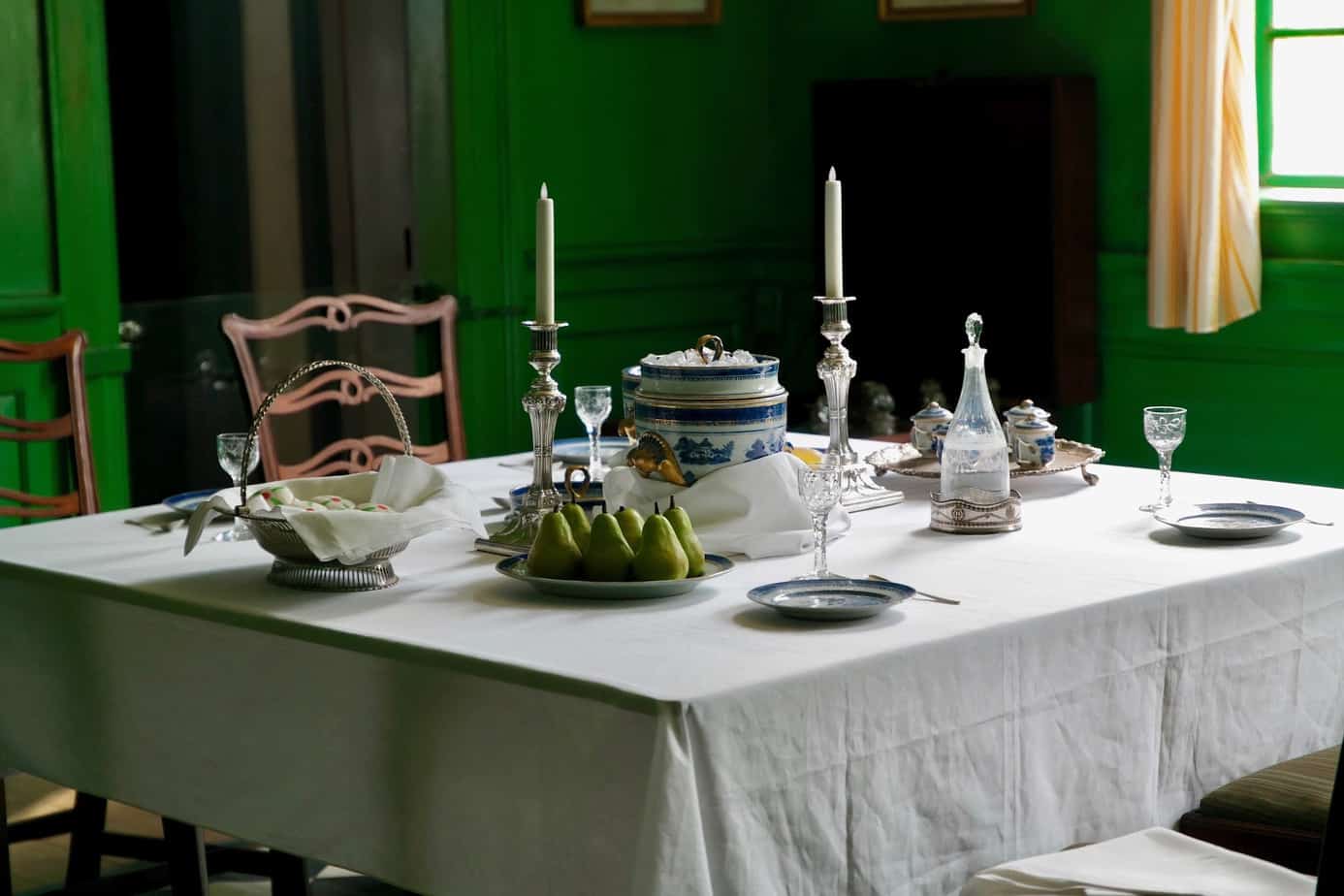 There are many benefits to have meals as a family–whether it's cooked from scratch or even prepared with the help of a meal delivery service.
In fact, the benefits are threefold: social and emotion; financial, and physical. We'll take a look at each:
Social and Emotional Benefits:
Having a meal together as a family can help develop communication skills, especially with children, keep you closer together as a family, and improve your relationships overall. Since a meal together is a time you can potentially share stories ideas or worries, it's one of the few times in an otherwise busy week where everyone can reconnect. Family meals are also a time where parents can model behavior, teach responsibility by helping everyone get involved, and work on developing values of worth ethic, empathy, and attention to detail. In fact, family mealtime becomes only even more important for a busy family, because it's one of the few times the family can connect with each other in these fundamental ways.
There are also economic reasons to opt to have a meal together as a family, even if you opt for a meal delivery service. In the best case, having meals at home can save you money. While of course meal kits do cost money, you may still end up saving. Consider that the average meal out runs over thirteen dollars, so for a family of four, you're looking at over fifty dollars a meal, and that's not even including extras, such as drinks, appetizers, or tips. Plus, on a lesser note, you'll be paying for gas money, while the best meal delivery service for families offers free shipping and will average much less per serving. You'll save a good deal, and still have arguably just as tasty of a meal to enjoy together. Even if you're getting fast food, you could potentially save money.
Finally, eating meals at home and potentially opting for a meal delivery service might your best bet for improving your entire family's physical well being. Eating out, whether at a formal, fast casual, or fast food location, can take a toll. Unless you're specifically opting for health-conscious meals, you'll likely be saddled with more sodium, added sugars, artificial ingredients, unhealthy fats, and calories than you would have you had a meal at home.
In 2013, an investigation of over one hundred and fifty restaurants revealed that nearly three-quarters of meals out have over two thousand calories, the daily limit for some people. Even worse, meals contained over one hundred and fifty percent of the daily allotment for grams of sodium, nearly ninety percent of recommended daily fats, and even harmful trans fats.
While many restaurants have since tried to offer healthier options, options are generally still less healthy than what you'd get at home, and you still have to be very purposeful in what meals you select–a challenge especially if you have kids.
Why should I consider a meal delivery service for my family? Is it really my best option?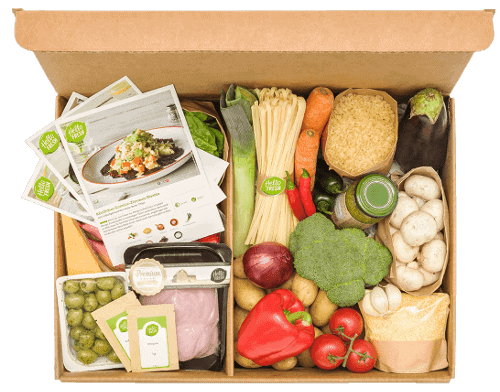 (Hello Fresh)
A meal delivery service is a great option for several reasons. Even if you're skeptical, chances are you've at least considered it, if you're reading this article. A meal delivery service can provide a quick and easy way to get a family meal–but one that is also fresh, full of healthful ingredients, and offers plenty of flavors.
The best meal delivery service for your family is one that caters to your needs, provides free delivery, and essentially slashes meal prep time, all the while still providing the potential experience of a family meal, in a much more doable fashion.
But is a meal delivery service your best option? If you have ample time for a home cooked meal, you may not need one. If you are on a very tight budget, you might find it less desirable. But if you are already spending a lot on food, and if you're constantly getting takeout, or even if you're struggling to get healthy meals on the table or just get to the grocery, a meal delivery service may be a great option to look into.
What factors should I look for when searching for a meal delivery service for my family?
When searching for a meal delivery service for your family, there are a few things you'll want to keep in mind. While some of these factors apply to all meal delivery services, there are also several that apply specifically to meal delivery services for families.
First of all, how much does the meal cost? How is that cost broken down per serving, and how does that compare to how much you usually spend on meals for your family? Also factor in shipping and other services, such as the prepared ingredients and recipe cards. While these things are technically 'free', obviously this factors into the overall cost. Is it worth it? Is it in budget>? Could you potentially even save some money? Comparison shopping is also a great strategy to determine if the price point makes sense.
This one is usually important, but it's especially important for families. If you have the same meals over and over, chances are children and teens are not going to be excited. Make sure that the meal delivery service offers fresh recipes every week so there are no chances of getting bored. But there should also be a variety of cuisines and ingredients overall. Make sure, too, that you can see sample recipes and meals before you purchase so you know what you're getting.
This is also an important one. While some meal delivery services cater towards very small households, you want one that will let you order serving sizes that fit your family. Many meal service kits will offer up to four servings of a meal but not beyond; shop around and know exactly what constitutes a serving, and if it fits your family's needs.
Being free to cancel at any time as well as skip a week or two without much notice is a must for most families. The last thing you want is to have a meal delivery service that doesn't respect that your schedule and needs change.
The best meal delivery service will keep kids in mind. There were be options for kid-friendly favorites and meals, and even ways kids can get involved in helping prepare the meals–some meal services may go so far as to include tips and ways kids can help.
Meal prep should be simple, as simple that there may be steps even kids can help out with! Recipe cards, online inspiration, and demos are all pluses. Family themed boxes with fresh ingredients that offer a variety but are not too demanding are all benefits.
There's little more frustrating when it comes to preparing a family meal and realizing kids or teenagers won't touch a bite of it. You can reduce that risk by opting only for a meal service plan that will allow you to select exactly what meals you get for that week. This is a way to get everyone involved and make sure you're getting meals everyone will love.
Any meal delivery service should have on average around four stars or more, and few complaints. Also, look in the reviews to see who is using the service: if you see a number of families reviewing the service highly it's a good sign.
So what are the best options for a meal delivery service for my family?
This list is not exhaustive. What it does represent, however, is the best meal delivery services available for families right now. In the end, we'll tell you our top pick–the very best delivery service for most families.
In this count down, all meal delivery services on this list offer some great benefits for busy families of diverse needs, but our number one spot is out most highly recommended meal delivery service, if we could only pick one.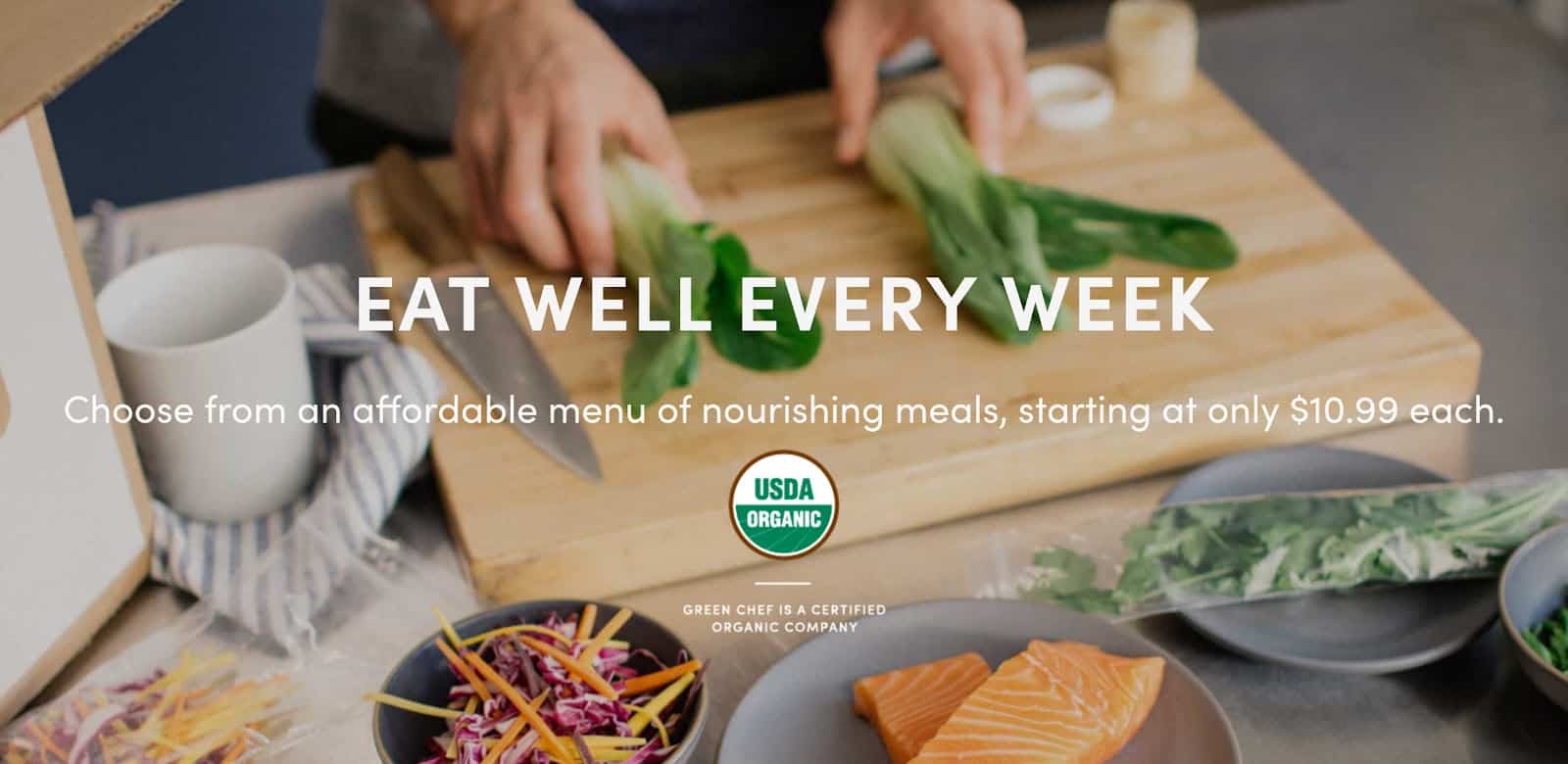 Make no mistake; every meal delivery service on this short list is one of the best options for a family, and with Green Chef, there's no exception. Green Chef is a great option for many reasons, and there's plenty of features families are sure to love. The family meal plan offers family-style meals that change every week. The boxed dinners feed about four and are great for more health conscious families, with USDA organic and GMO-free options. All ingredients are prepped and pre-measured and include either an omnivore or carnivore family plans. Each meal is "designed for family and kids alike', with fresh ingredients and twists on classics like spiced pork chops and lemon mustard baked chicken. While there is plenty to offer families, there are a few downsides. The emphasis on healthy ingredients is excellent, but it is a little more expensive than other plans, and some of the meals may be less kid-friendly for especially picky eaters. Plus, there is no specific way to get the kids involved. Still, these are high-quality meals, with a commitment to environmental sustainability and healthy, chef quality meals.
Every Plate is a family-friendly meal delivery service that offers plans for up to families of four three days a week. This is one of the least expensive meal plans, and unless you consider this a negative, it's also a plus if you want meals only three days a week. But even though this is one of the most budget-friendly options, Plated as a delivery service has other benefits as well. The weekly menu offers a flexible plan where you can choose one of five recipes. The best part of this is most of them are kid-friendly: sample meals include meatloaf, shrimp linguine, pork burgers, and chicken fajita bowls. The emphasis seems to be on fresh American classics, so that might be a great thing–or not the best for you if you prefer other cuisines. It isn't as substantial a meal plan like some other options, either. But if you do want these features, Every Plate is certainly among the best options for your family.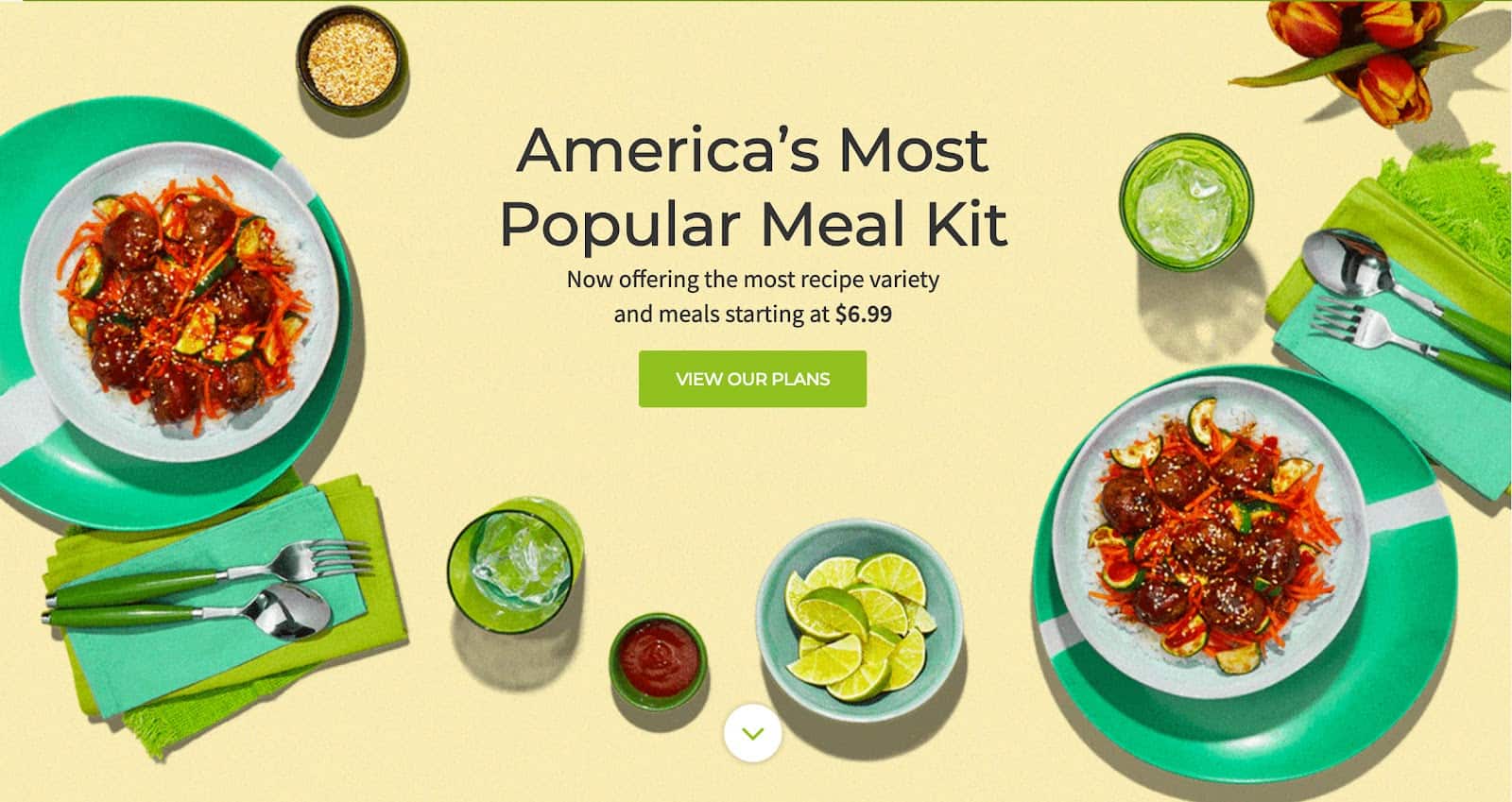 Hello Fresh offers step by step, easy to follow directions with fresh ingredients and meals that can be prepared in thirty minutes or less. Meals also come with nutritional information, with an emphasis on dietician approved meals. But it's a bit less of a niche delivery service than Green Chef can be at times. For four servings, you can either opt for the Classic Plan, where you can get up to four recipes per week, or the family plan, where you receive up to three meals per week. The classic plan mostly offers to take on fresh American cuisine, plus each recipe gives you a clear prep time so you can easily` decide. The main downsides are fewer options for different cuisines and no direct way of getting children involved in the process.
It may surprise you that the meal delivery service affiliated with Martha Stewart makes the runner up a spot on our list, but there's plenty here to like. You choose from ten new recipes every week, offering more variety than other meal delivery services, and with kid-friendly options like smothered pork chops and french dip burger with oven fries. Seasonal produce and grass-fed beef are big draws, as is the sheer number of current recipes they rotate–over eighteen thousand. The family box also comes with photo recipe cards that are so easy to follow even kids can help out.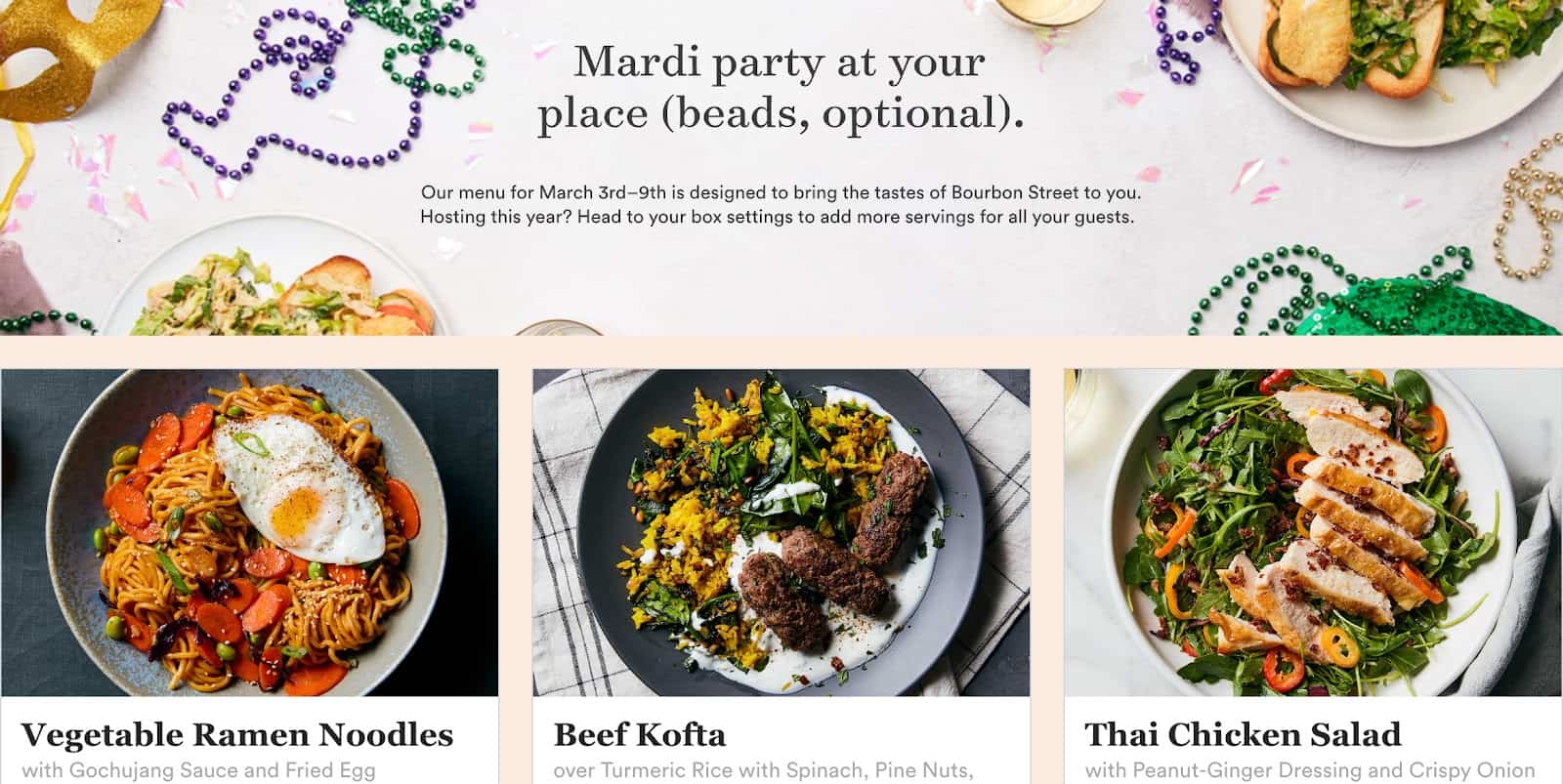 Plated actually gained traction mostly through its appearance on Shark Tank, and since has been one of the more successful meal delivery services. The great draw to this plan for families is how much variety and flexibility it offers. All meat is raised without antibiotics, beef contains no hormones, and seafood is sustainably caught. Fresh seasonal and artisan ingredients are also incorporated in meals. You can select from twenty meals a week, with filters with different dietary needs and preferences, and even a whole section devoted to family favorites. Plus, who can skip weeks and change delivery days to fit your family's schedule?
Bottom Line:
If we had to choose just one service to name the best meal delivery service for families, as our ranking indicates, we'd go for Plated. It's a nice balance of healthy ingredients, price, and flexibility. The service terms and variety, as well as special attention to different dietary needs and preferences, are hard to beat.
No matter what meal delivery service you choose, make sure it's right for your family, and something that will help make family meals perhaps a bit easier and more enjoyable