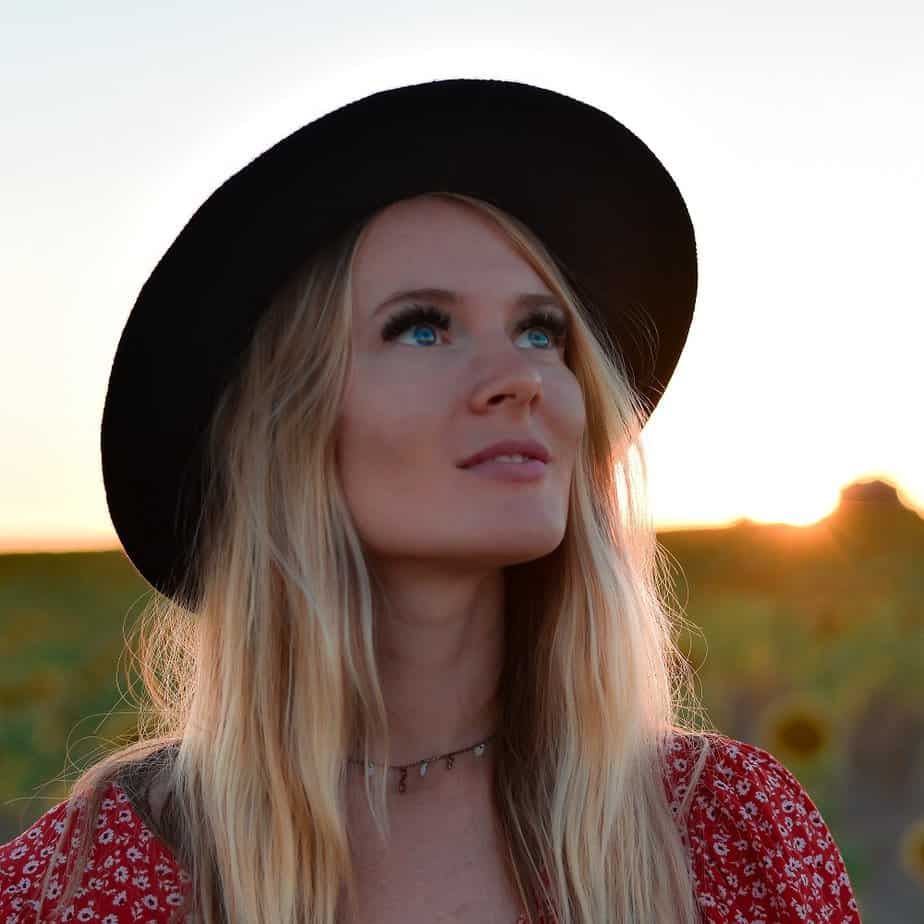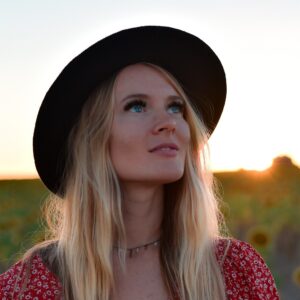 Latest posts by Haley Parker
(see all)
I'm not a huge shopaholic, and I'm picky when it comes to picking out clothes for myself, so subscription boxes like Stitch Fix have never really interested me.
However, many more clothing subscriptions have been coming out lately that are changing up the scene, and Fabletics is one of them. So I decided to try it in this Fabletics review and unboxing.
I only like to shop for new clothing twice or thrice a year, and I don't usually spend a lot of money on my wardrobe.
Therefore, my shopping sprees are an all-day event of going through everything available and meticulously picking out the perfect outfits for me.
I don't want to deal with exchanging or returning things because another shopping spree will likely not happen for several months.
Fabletics creates a great opportunity for me with how their subscription works.
So let's get into exactly how Fabletic's VIP membership works, why it's great for those who don't want to spend a bunch or get new clothes often, and just how great their clothing actually is.
What I Think of Fabletics Up Front
Fabletics has some of the best quality activewear at the prices they sell it for.
Everything is super trendy, has fantastic support, and is made to last. The VIP membership is unlike other subscription boxes in that your monthly fee is turned into a member credit that you can use for any set or item you choose.
You can choose what is sent rather than receiving random stuff every month. It is also very easy to skip months or cancel, making the membership essentially free.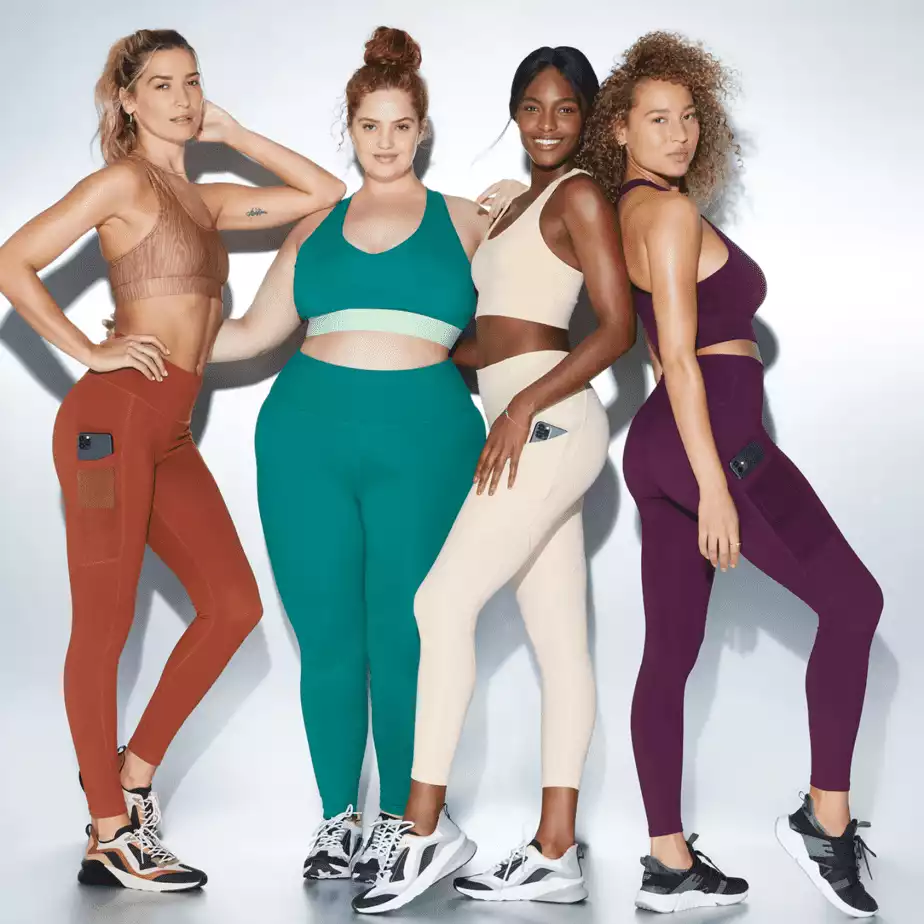 Fabletics is an affordable activewear brand that offers fashion-forward and well-made clothing.
They have over 85 stores where you can shop for clothes the old-fashion way. However, Fabletics started out as and predominantly sells their clothing online through a subscription service.
This is how Fabletics has kept the cost of their clothing so low while offering what we all want: excellent quality that looks good on every body.
You can find a little bit of everything at Fabletics now, including leggings, underwear, pajamas, sports bras, men's activewear, swimsuits, shoes, accessories, and even scrubs.
How Fabletics VIP Membership Works
All subscription boxes have unique quirks, but Fabletic's membership is unique. I will dive into what makes this membership unique and why you may like this better than other subscription boxes.
Signing Up for the VIP Membership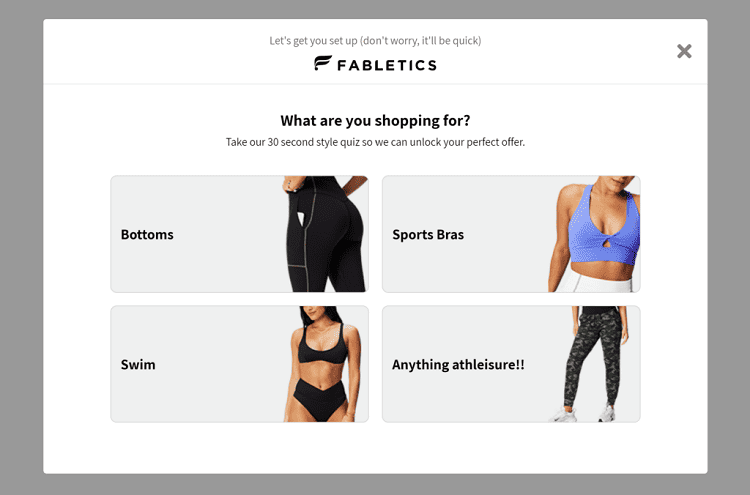 You can't miss the sign-up button for Fableitcs VIP membership. You'll find one front and center on the home page, on every clothing piece's page, and nearly all of the links on the homepage advertising a discount take you to the sign-up form.
It's almost impossible to shop without signing up for the membership first. While it's most likely meant to be helpful, I find it annoying.
The sign-up form will ask you a series of questions to start with, such as what you're shopping for, your style, and your size.
Fabletics then saves this information to make recommendations for you. After that, you enter your account information and are ready to shop!
Special Discounts for Members
What makes Fabletics athletic clothing so much more affordable than other activewear brands is the discounts you get with the membership.
Everything inside their shop is 20-70% off for members. On top of the overall discount, members also get free shipping on orders over $49.95 and earn points with every purchase that you can use later for freebies and extra deals.
A Monthly Credit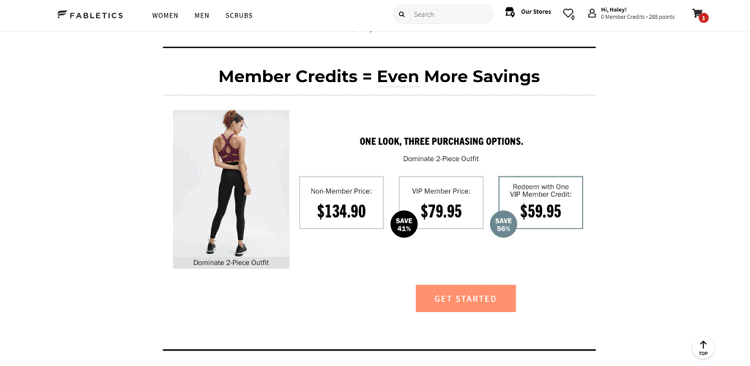 Your membership fee of $59.95, which is charged on the 6th of every month, turns into a member credit that you can use whenever you want.
You can then use that credit for any two-piece set or one item worth up to $110, saving you even more money.
However, most of their single-item pieces are cheaper than $59.95, so this is really only beneficial to use with sets.
Skipping the Membership Fee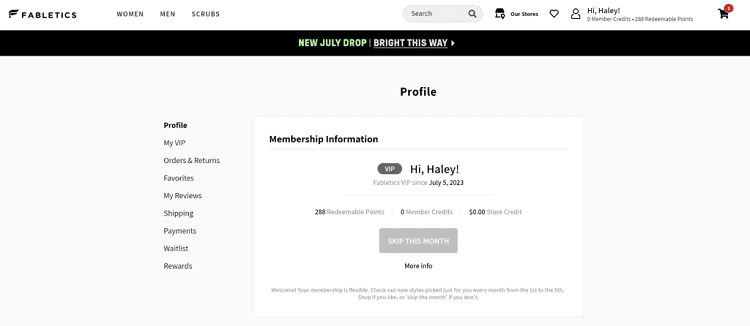 The nice thing about Fabletic's VIP membership is that you can any month as many times as you want, virtually making it free, as long as you remember to go into your account and skip.
You can only skip the month between the 1st and 5th of every month, so you have a short window to remind yourself to do so.
Just remember that the membership fee gives you the credit to use when shopping. So don't skip the month if you plan on using that credit. To skip, go to your profile on the Fabletics website and click "SKIP THIS MONTH."
You can also call customer support 24/7 or join a live chat between 9 am and 9 pm.
Free Access to Fabletics FIT App
Your VIP membership also gives you access to the Fabletics FIT app, which usually costs about $15 a month.
You can download the app from any app store and sign in with your VIP membership credentials.
From there, you take a short quiz to let them know your fitness goals, what types of workouts you enjoy, and your current height and weight.
From there, you'll find programs you can join, instructor lead classes, instructions on doing specific workouts, and guided meditation. You can do everything from learning self-defense to joining a prenatal yoga session.
The programs are classes designed to meet your goals over a certain period and include things like Pilates, HIIT, boxing, barre, and strength training.
Before you start each class or program, there's a page that briefly describes the class, what equipment you'll need, and other minor details. Each class lasts 15-30 minutes and includes a video with an instructor taking you through the entire workout.
Cancel Any Time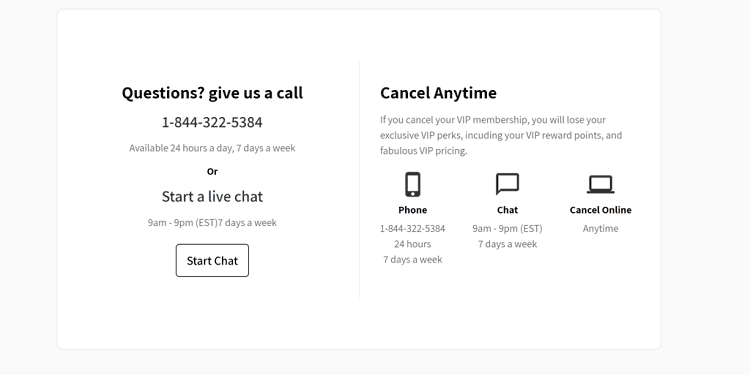 One of the things I like most about Fabletics membership is they make it extremely easy to cancel without a huge guilt trip or making you feel like you're going to miss out.
I hate nothing more than having to click "continue" through ten screens begging me to stay.
To start your cancelation, go to the "My VIP" tab under your account icon in the upper right corner of the website. Scroll down to the "Cancel Anytime" section and click "Cancel Online."
That will take you to a page where they give you a few bullet points of your membership perks. Simply scroll to the bottom of that page and select a reason for leaving, then click "Continue to cancel."
You can also cancel over the phone or through a live chat.
My Experience With Fabletics
This is not my first time ordering from Fabletics, but the first time was because I saw something I specifically wanted and immediately canceled my membership after I got what I wanted. This time I went through everything!
Signing Up and Navigating the Website
I just so happened to decide to hop on the Fabletics website when they were having a 70% off sale for new members.
However, the usual "New Members Sale" is 2 pairs of leggings for $24. I clicked the shop now button, which took me to a series of questions about my size and preferred style.
Fabletics saves this information and mostly shows you items that fit these descriptions, making it much easier on me!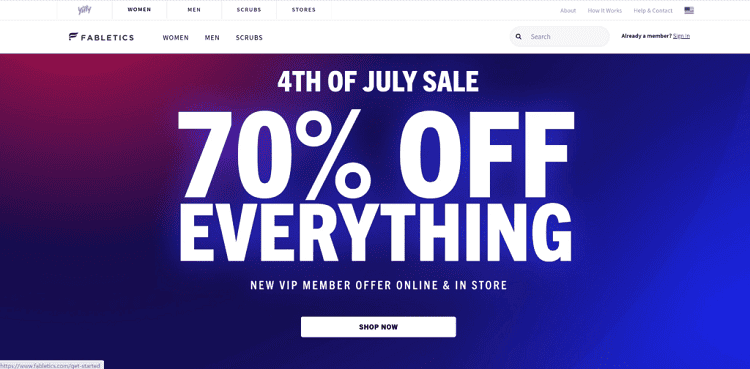 I then entered my account information for my membership, and it took me to the 70% off sale items.
Other than their cute clothes, I first noticed the big timer in the upper corner saying "Offer expires in:" I was shopping during my downtime at work, so I obviously did not love that. Nevertheless, I called its bluff and continued shopping at my leisure.
Luckily, I was right to assume the timer was lying because the time started over when it got to 0:00, and the discounts were still there. I went through each category to check out everything before making my final purchase.
Once you're ready to checkout, your cart is waiting for you in the upper corner, and they will show you a few more things you may like before hitting purchase.
What I Ordered
The first thing I looked at was Fabletic's tennis skirts. I started working on a golf course this year, and these athletic skirts are my newest obsession.
They have a few choices, but I like the sleek and minimal skirts. I ordered the woven pocket skirt, and I love the thick band at the top with the Fabletics logo.
One thing I did not know Fabletics had that I was intrigued by was their swimsuits.
They look more sporty than your typical swimsuit but are still extremely cute. I got a little aggravated as I went through their selection because many of the styles and colors I liked were out of stock in my size. But I eventually found one that I was excited about that was in stock.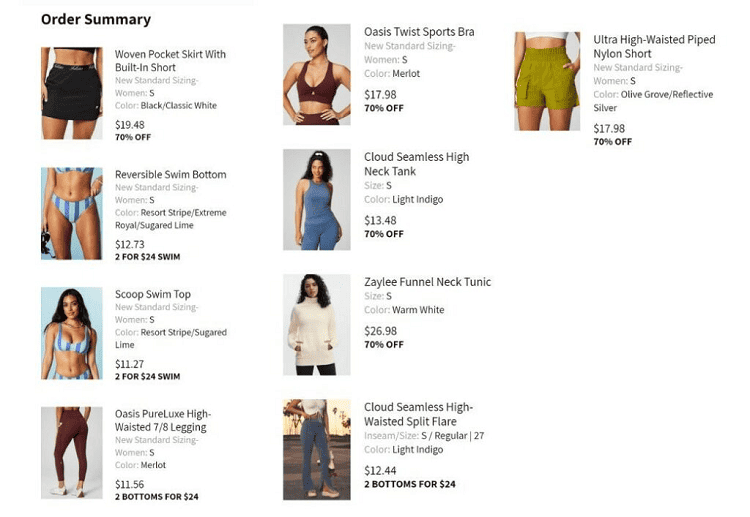 I also got a couple of sets, a sweater that looks super soft, and a pair of versatile shorts.
Typically, I go for all-black or dark neutrals for activewear. I guess I never really let my dark and moody side go. But I decided to try a few colors this time because Fabletics tends to lean more toward bright and bold patterns.
Unboxing
I would call my experience with opening my package an unbagging over an unboxing because that's what it came in.
There really wasn't anything exciting about this part of the whole process. Eight of my nine items arrived in one bag, stuffed as tightly as possible, and the other came in its own smaller bag.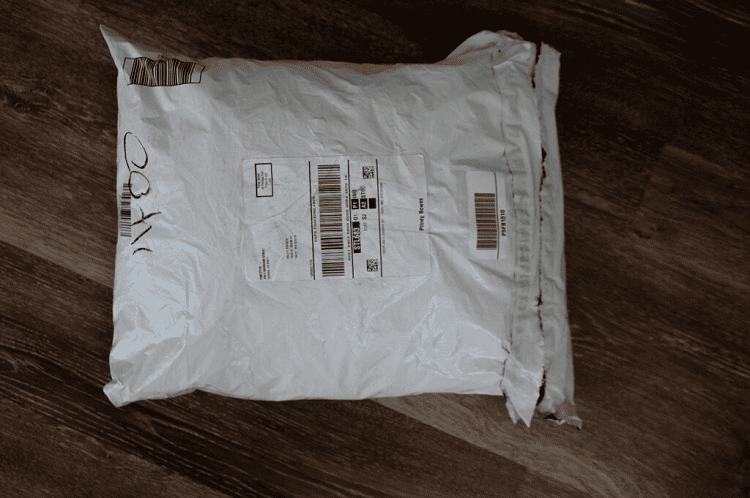 Within each bag, my items were individually packaged. Each baggy has a message that says, "I'm keeping the Earth in good shape."
The bags are made of recycled material and individually bagged to help save space, which actually does help the Earth.
Less space taken means the delivery trucks can fit more and make fewer trips. This cuts emissions and allows Fabletics to be certified carbon neutral.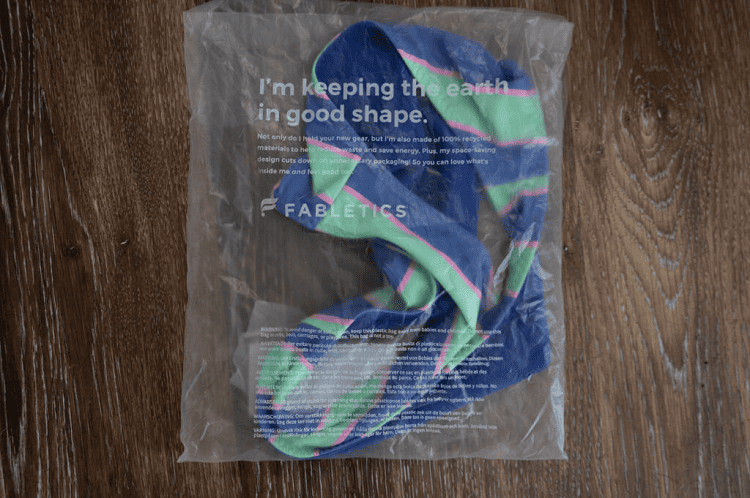 The Try On
I loved nearly every piece that I received! One of my favorite pieces was the Oasis sports bra.
I have never owned a sports bra that has the support that it does and makes my girls look nearly as good. I also absolutely loved my Cloud Seamless outfit.
It's incredibly stretchy, has the perfect rustic vibe, and the flare pants were long enough for my long legs!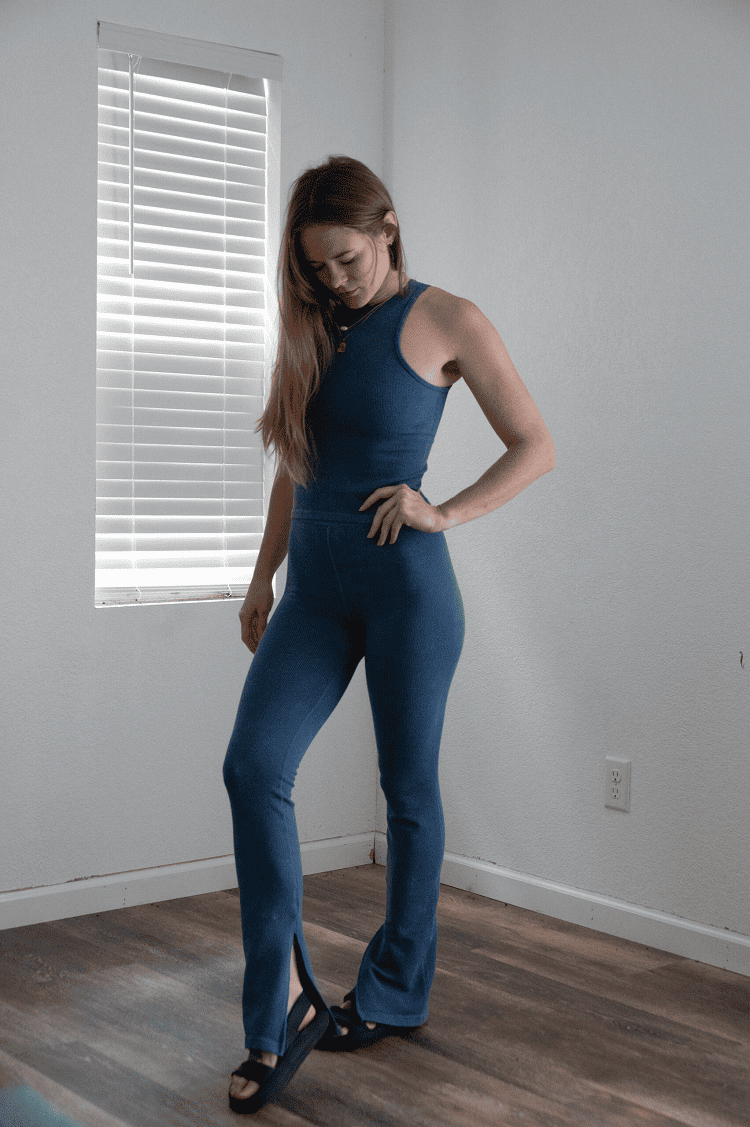 The sweater and leggings felt super soft on the inside and outside. I was a little nervous about the sweater because it looked a bit yellow at first glance, but the color looked right on me once it was on.
The leggings have details that accentuate your booty, and the length was perfect for me.
I always get nervous about activewear swimsuits because they typically make me look boxy.
However, this swim set cut right where I wanted it to, had the right amount of coverage, and perfect support to keep everything in. The colors were super bright also!
The skirt and the shorts were the only two things I wasn't absolutely in love with. There wasn't anything technically wrong with them, but they were a smidge too big for me.
They were not big enough to size down but big enough that they didn't feel tight where activewear clothing should be.
The shorts were way more high-waisted than I expected, but they were easy enough to roll down one band to be the perfect height.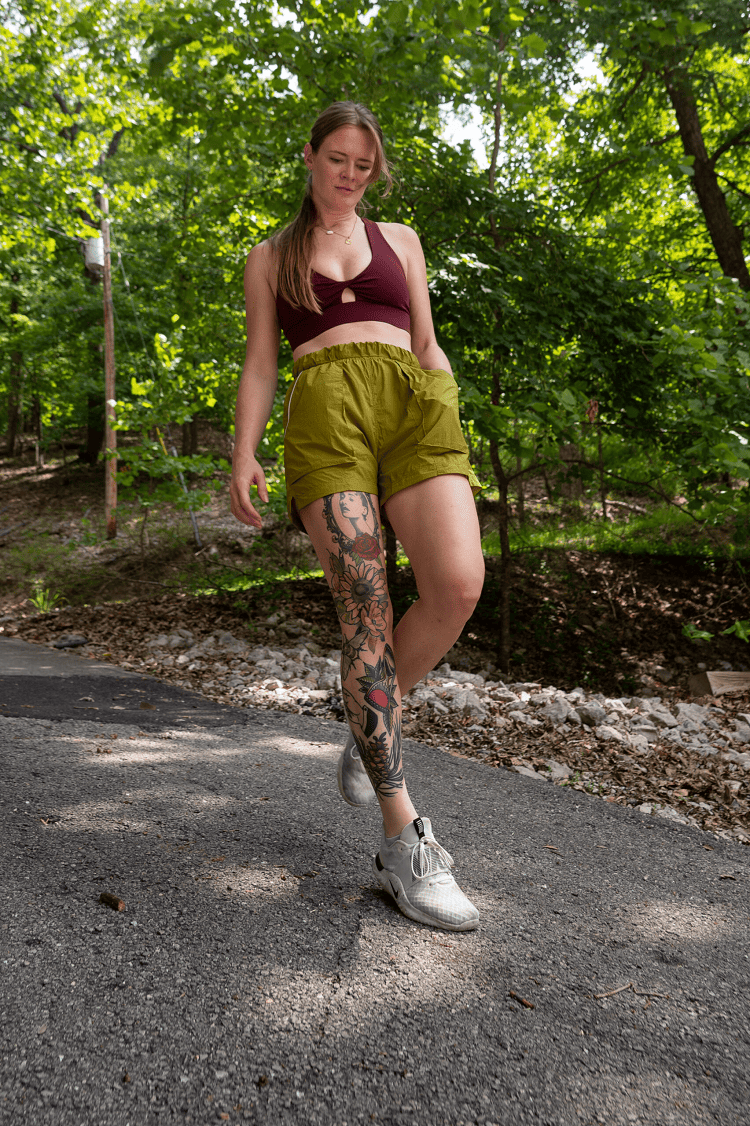 Testing Out My New Active Wear
I wore everything that I got for a day and used them for what each item was intended for.
Everything was super comfy and seemed to hold up to the test. The swimsuit was the biggest surprise to me.
That set is now one of my most comfortable swim sets, and it kept everything covered throughout the day, full of paddle boarding, boating, and lounging.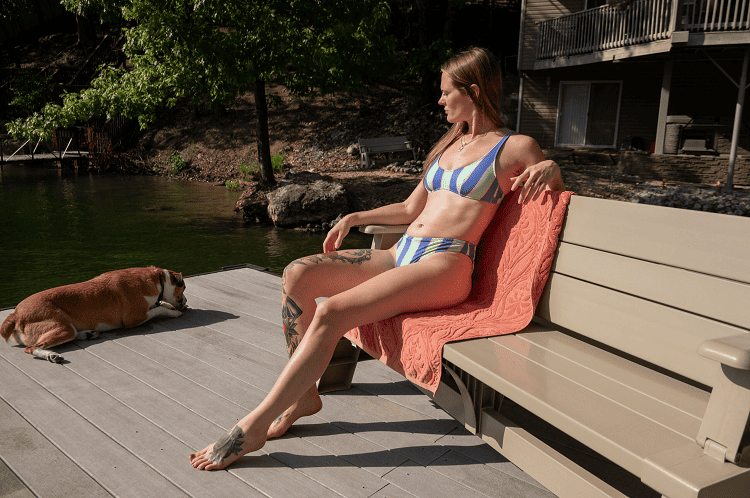 The most comfortable set of clothing I got out of everything is the Cloud Seamless outfit and Zaylee sweater. I went grocery shopping, finished up some work on my computer, and finished the day binging Netflix in this outfit, which was perfect.
Plus, I got a compliment on how cute the Cloud Seamless set is. The Zaylee sweater was super warm, and I didn't wear it for long because it actually got too hot. It's almost impossible for me to get too hot, but it will be a great sweater for winter.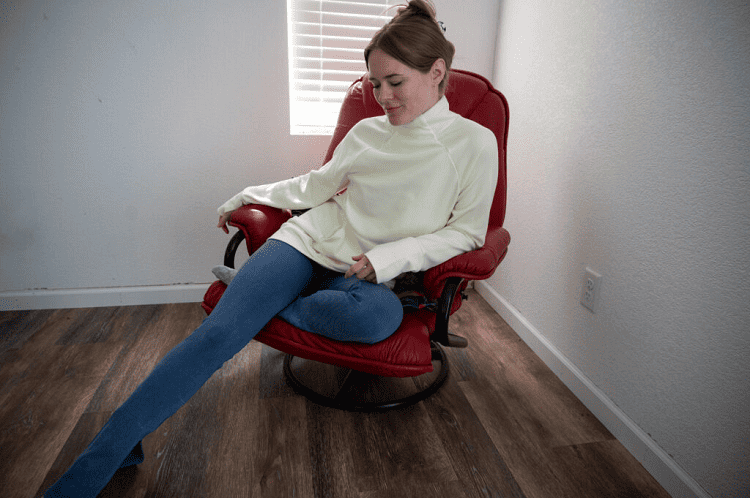 I absolutely loved the yoga set. I did a whole yoga session in it, and it never failed me through all of the lunges, cobra poses, and spinal twists.
The skirt and shorts were breathable and moisture-wicking, making them great for running, walking, or any other outdoor sport. The only thing I didn't love about the shorts was the waistband was a bit hot and sticky.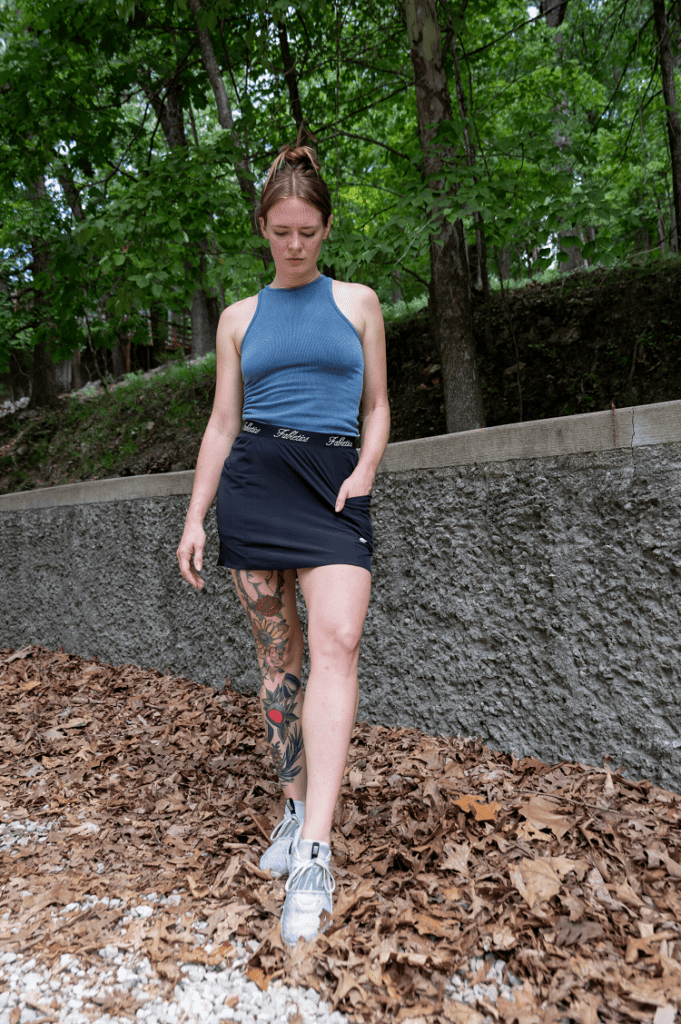 Fabletics Pros and Cons
Pros
It's super easy to cancel your membership at any time, online, without calling anyone.

You can skip the membership fee as many times as you want, making it completely free until you want to shop.

They are a sustainable brand, using recycled fabrics, partnering with Thred Up, and being certified carbon neutral.

New members get fantastic discounts on their first order, like 2-for-$24 leggings.

Your membership comes with free access to the Fabletics FIT app.

There is a massive variety of items, colors, and sizes available.

The things I ordered were made of really nice materials and had terrific support when needed.

All the colors I got were super vibrant and looked better in person than online.

Everything is flattering on me and accentuates what you want to emphasize.
Cons
Many of the products I liked were out of stock in my desired color and/or size.

It's almost impossible to shop around on the website without a pop-up making you sign up for the membership first.

The packaging it comes in could be more cute.
Fabletics Alternatives to Check Out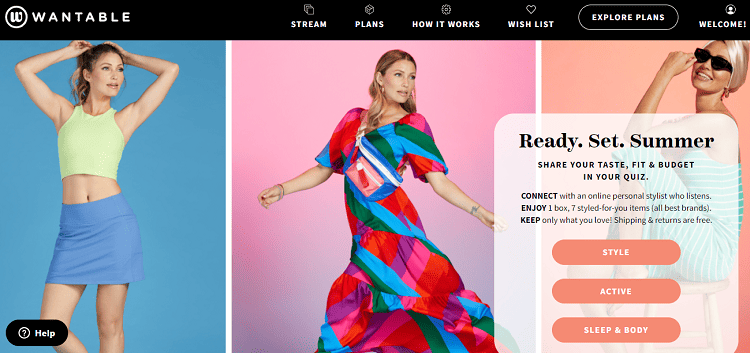 Wantable is more similar to Stitch Fix in that a professional stylist sends you a curated box every month. Except Wantable has the Active Edit, which is their activewear subscription box.
Clothes come from popular brands that you may have heard of before, like Good Hyouman and Interval.
You pay a $20 styling fee every month, which gets credited back toward anything you purchase from the box. Anything you don't want can be returned for free.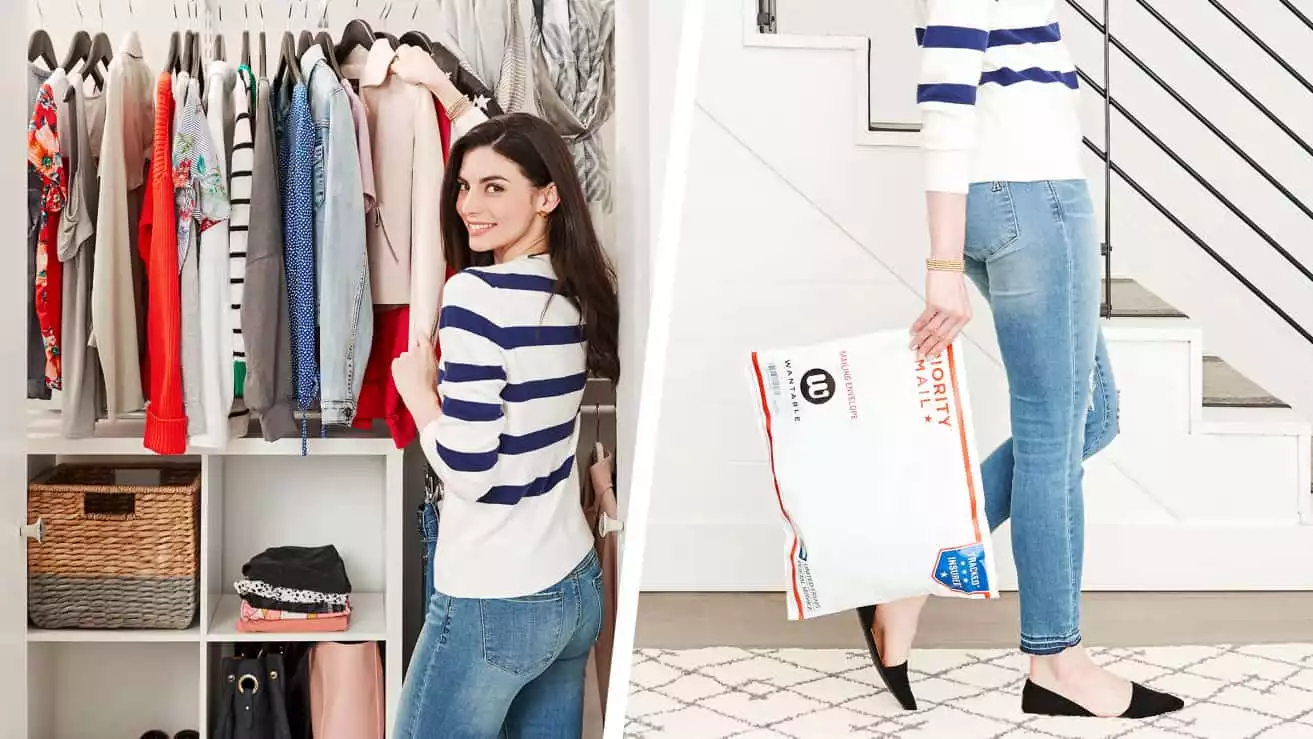 Expert Personal Stylists | Wantable
Wantable is a try-before-you-buy online retailer. Personal stylists create one-of-a-kind relationships with customers to fuel their confidence with looks geared to their unique tastes, needs and wants.
Check Prices
We earn a commission if you click this link and make a purchase at no additional cost to you.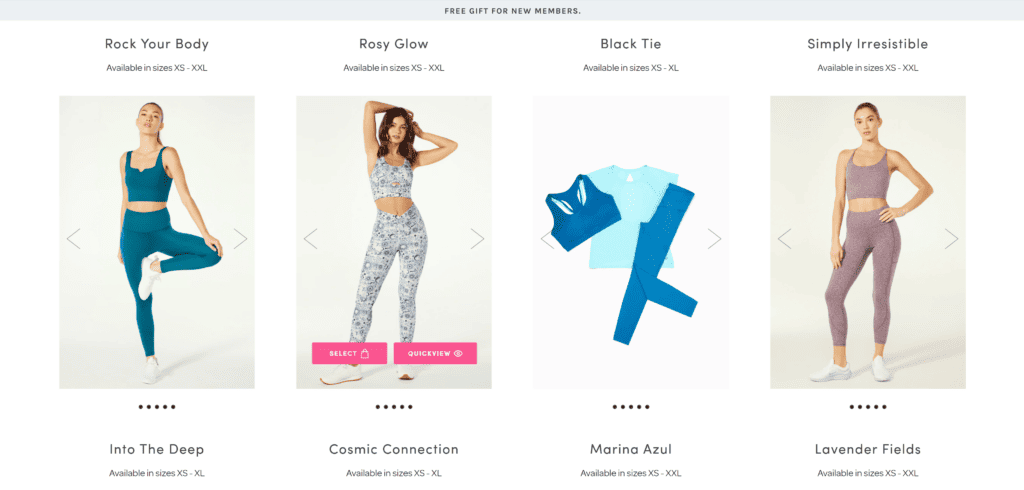 Ellie is another athletic wear subscription box that you pay for monthly. It's similar to Fabletics in that your membership fee goes directly towards a new outfit, and you can skip any month that you don't want new activewear.
Ellie is more basic than Fabletics, with only the essentials available, and the discounts are more straightforward. It is also cheaper than Fabletics, with their subscriptions starting at $44.95.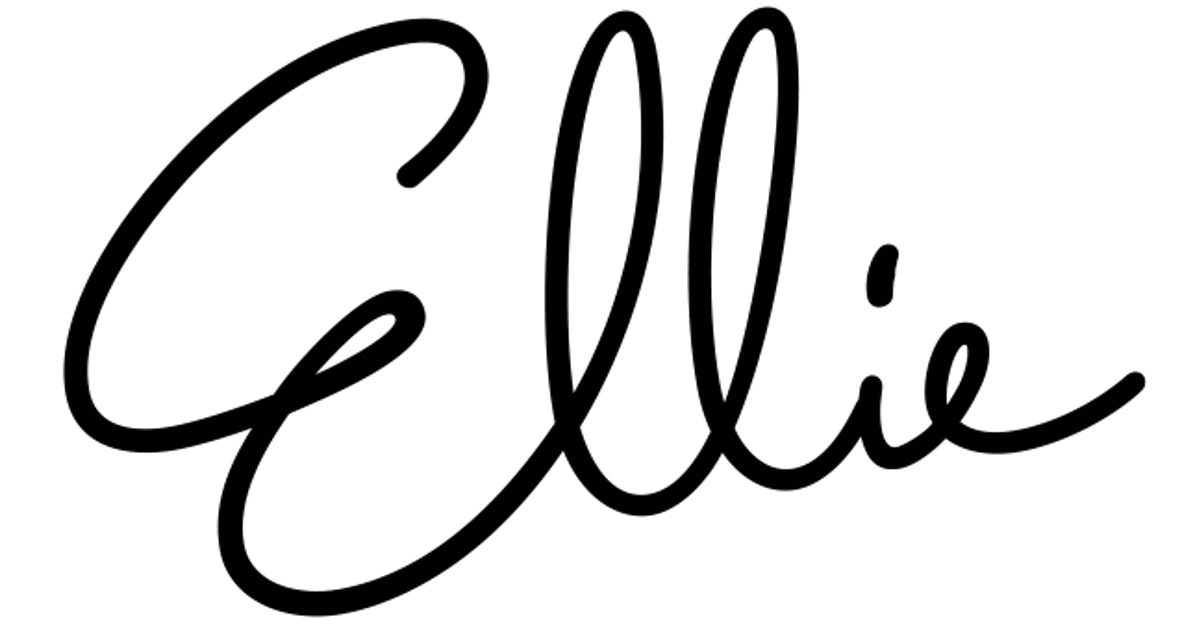 Ellie Subscription: Elevate Your Fitness Style
The Ellie subscription offers an exciting and curated fitness experience, delivering a monthly box filled with high-quality workout apparel, gear, and accessories directly to your doorstep. With Ellie, you can stay motivated and stylish on your fitness journey while discovering new fitness products and apparel each month.
Get Started
We earn a commission if you click this link and make a purchase at no additional cost to you.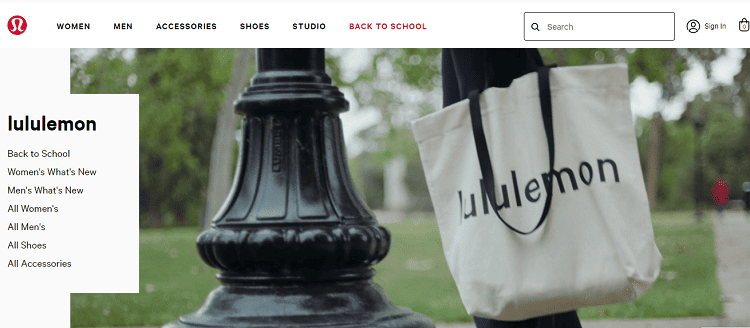 I feel like whoever created Fabletics saw Lululemon and said, "I want to do something like this, except more affordable." Lululemon is basically the luxury version of Fabletics.
They have three memberships: Essentials, Studio App, and Studio All-Access. The Essentials is free and comes with hemming, select studio app classes, and exchanges on sale items.
The Studio All-Access is $39 per month and also comes with discounts and all studio classes, plus in-store classes.
FAQs
Question: Is Fabletics 2 for $24 a One-Time Thing?
Answer: Fabletics 2 for $24 is a one-time deal for new VIP members. You can get as many pair of leggings as you want for that deal, but it must be in your first order.
However, after your first order, your VIP membership gives you many other good deals, like 20-70% off, free shipping, and monthly credits that can be used toward nearly any item on the website.
Question: Is it Hard to Cancel Fabletics?
Answer: Fabletics is one of the most uncomplicated clothing and accessory memberships to cancel. You can do it all online with the click of one button.
Go to the "My VIP" tab, click "Cancel Online" in the "Cancel Anytime" section, select a reason for canceling, and hit "Continue to Cancel."
Question: How do I avoid Fabletics Membership Fee?
Answer: You can skip any month and as many times as you want on Fabletics without ever paying a membership fee.
Your membership fee is basically just to purchase the member credit you get every month. To skip the membership fee, go to your profile and click "SKIP THIS MONTH" between the 1st and 5th.
Question: Is Fabletics FIT good?
Answer: The Fabletics FIT app is super helpful! You can choose to join individual classes or programs that last weeks.
The classes are videos of an instructor going through a workout that you follow along with. You can also learn how to do specific athletic skills, like a jump rope crossover, pirouettes, and a CrossFit burpee.
Is Fabletic's VIP Membership Worth It?
I love the Fabletics VIP membership! I'm not a massive fan of having someone else pick out clothes for me, so the fact that I get to choose what I'm getting, and there's no surprise, is a huge advantage for me.
The price point is also excellent for the quality of clothing you're getting. I have yet to find another subscription box that does what Fabletics does and does it as well as they do.
The free access to the FIT app might make it worth your while alone. There are so many programs, classes, and individual skills that you can learn in the app, making working out at home super easy and enjoyable.
As long as you're the type that can remember to skip months when you don't feel like getting new workout clothes, the Fabletics VIP membership is totally worth it.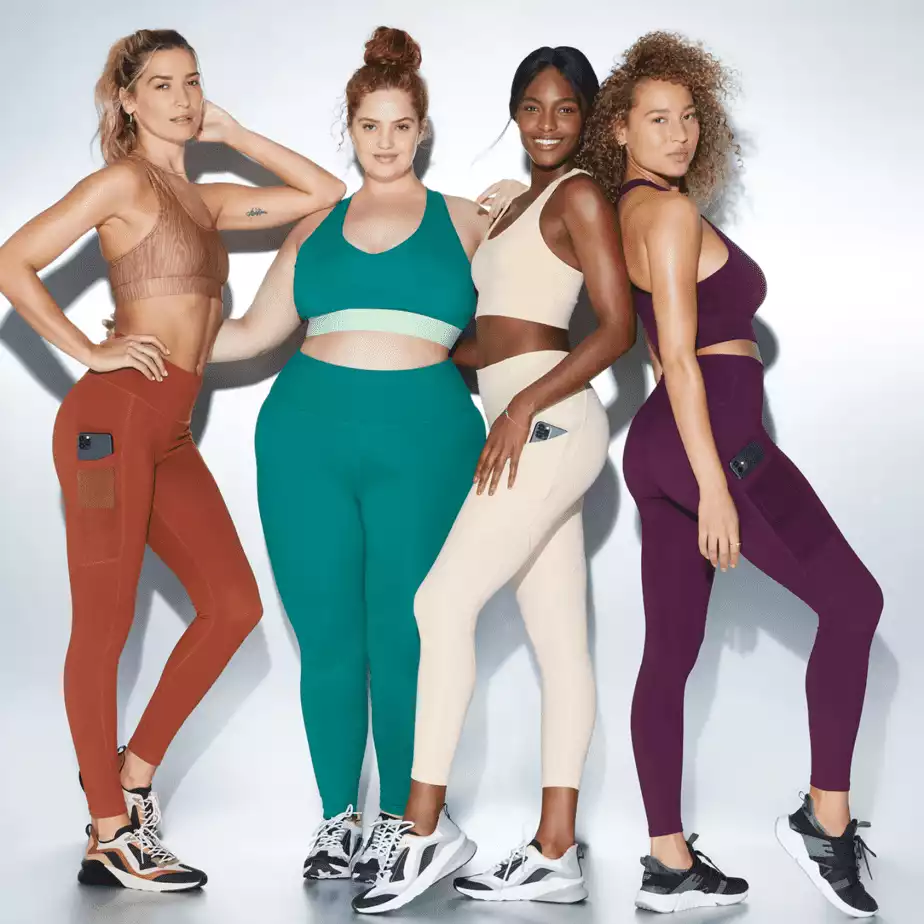 Read More: How to Find the Best Clothing & Fashion Subscription Services