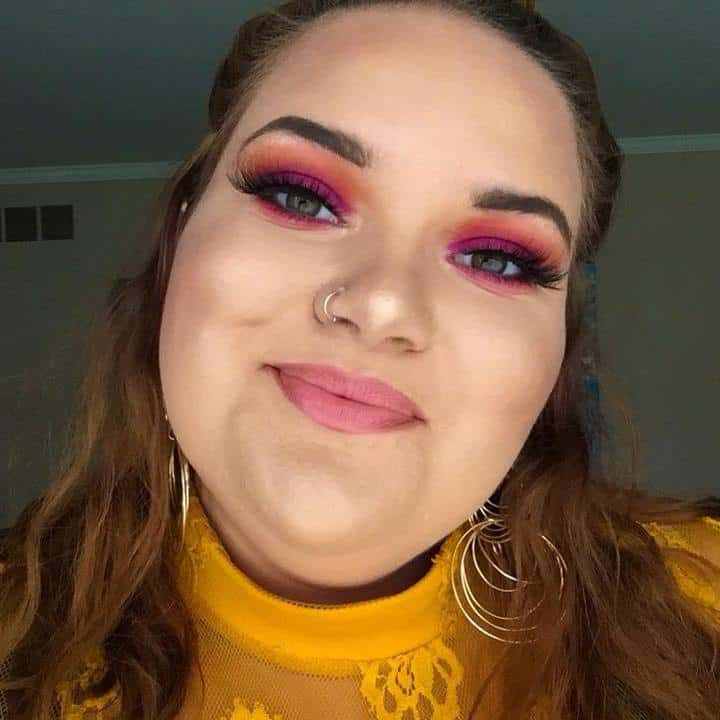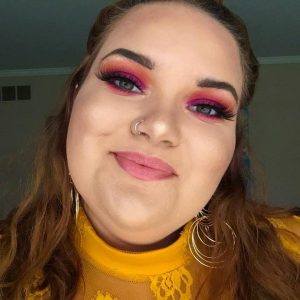 Latest posts by Alizabeth Swain
(see all)
Before Factor Meals, my meal planning consisted of eating everything my toddler didn't finish on his plate for breakfast, lunch, and dinner.
I'm a busy mom, juggling a full-time job and a full-time kiddo. It's just me, my husband, and our little one against the world. Trust me; it's as exhausting as it sounds.
Now, add a personal weight loss journey into the mix. I've been on a mission to shed some pounds, specifically through a low-carb approach.
You see, I have PCOS, and I've found that a low-carb or keto diet works wonders for me. In fact, I've previously lost 50 pounds following this regimen.
But let's be real – between work, family, and trying to snatch a moment of 'me' time, who has the hours to plan, shop, prep, and cook these specific meals?
Enter Factor and TrifectaMeals. They're both meal delivery services that focus on delivering freshly prepared, dietitian-approved meals right to your doorstep.
And the best part? They cater to various dietary needs, including low-carb and keto, which is exactly what I needed.
So, if you're like me, trying to balance the chaos of life while also taking care of your health, stick around.
I'm thrilled to share more about my experience with Factor Meals and Trifecta Meals and why they might just be the solution you're looking for too!
Bottom Line Up Front:
Tbh, I was blown away by how delicious the meals from Factor are. When I gave my husband a taste test, he was shocked that these were microwaveable meals (we haven't had food experiences in the past).
All of the meals were absolutely amazing, and they made the transition off of carbs so much easier!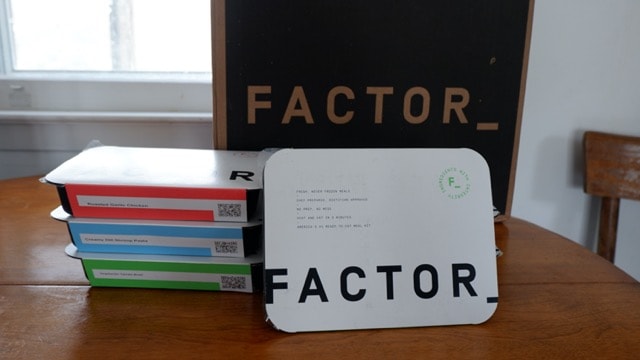 Main Differences Between Factor vs Trifecta
The main differences between Factor vs Trifecta are:
Trifecta offers a ton of additional benefits (like a community), whereas Factor doesn't offer this.

Factor offers a combo of diet options with one meal plan, whereas you can only choose one diet option (keto, for example) with Trifecta.

Factor is a lot cheaper, whereas Trifecta is highly focused on macros and weight loss.
All About Factor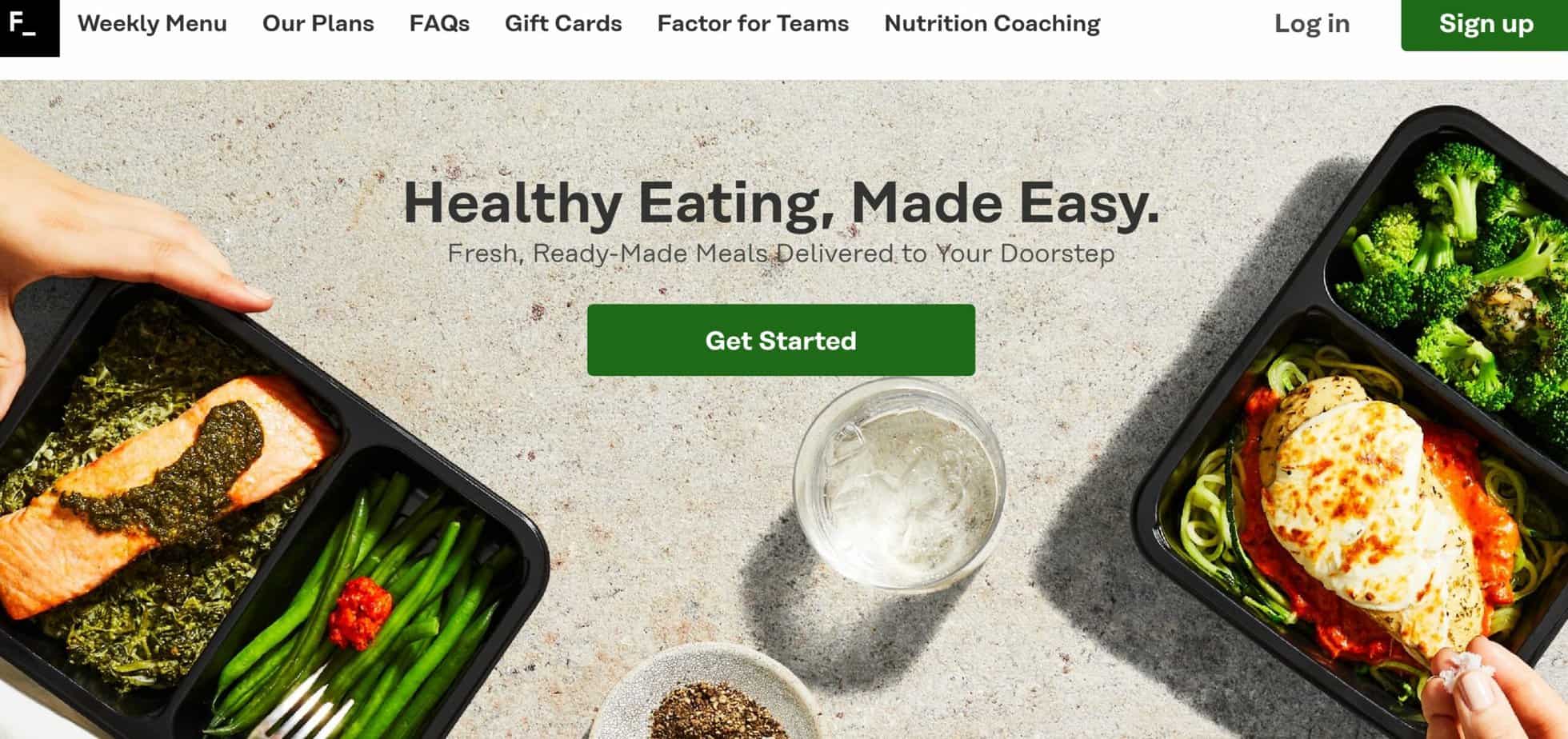 Now, if you're anything like me, a busy bee juggling work, family, and an attempt at a social life, you understand that cooking can sometimes feel like climbing Mount Everest. And that's where Factor Meals swoops in like a superhero!
Factor Meals is this fabulous meal delivery service that brings gourmet, fully-prepared meals right to your doorstep. I'm talking about a rotating menu of chef-prepared, dietitian-approved meals that cater to every food mood under the sun. The variety? Unbeatable.
But it's not just about tantalizing your taste buds. Oh no, Factor Meals is all about keeping things nutritious and wholesome.
As someone who's tried to stick to a low-carb diet (gosh, I miss bread), I appreciate how they cater to different dietary needs. Whether you're on a keto, paleo, or plant-based journey, Factor has got you covered.
And let's talk about quality, shall we? Factor prides itself on using top-notch ingredients. We're talking sustainably-sourced seafood, grass-fed meat, non-GMO produce – the works!
The fact that there are no refined sugars or artificial nonsense makes my health-conscious heart do a little jig.
Now, I know what you're thinking – all this sounds great, but what about the effort? Well, darling, that's the best part! Factor Meals are fully cooked and ready to heat.
I kid you not; within minutes, you can have a restaurant-grade meal steaming on your plate. No more burnt pans, no more washing up a mountain of dishes, and no more takeout guilt!
And the cherry on top? Factor isn't just about delivering meals; they're about delivering a lifestyle.
They offer nutrition coaching services, which means you get to chat with registered dietitians to figure out the best eating plan for you. It's like having a personal cheerleader guiding you toward your health goals.
My Ordering Experience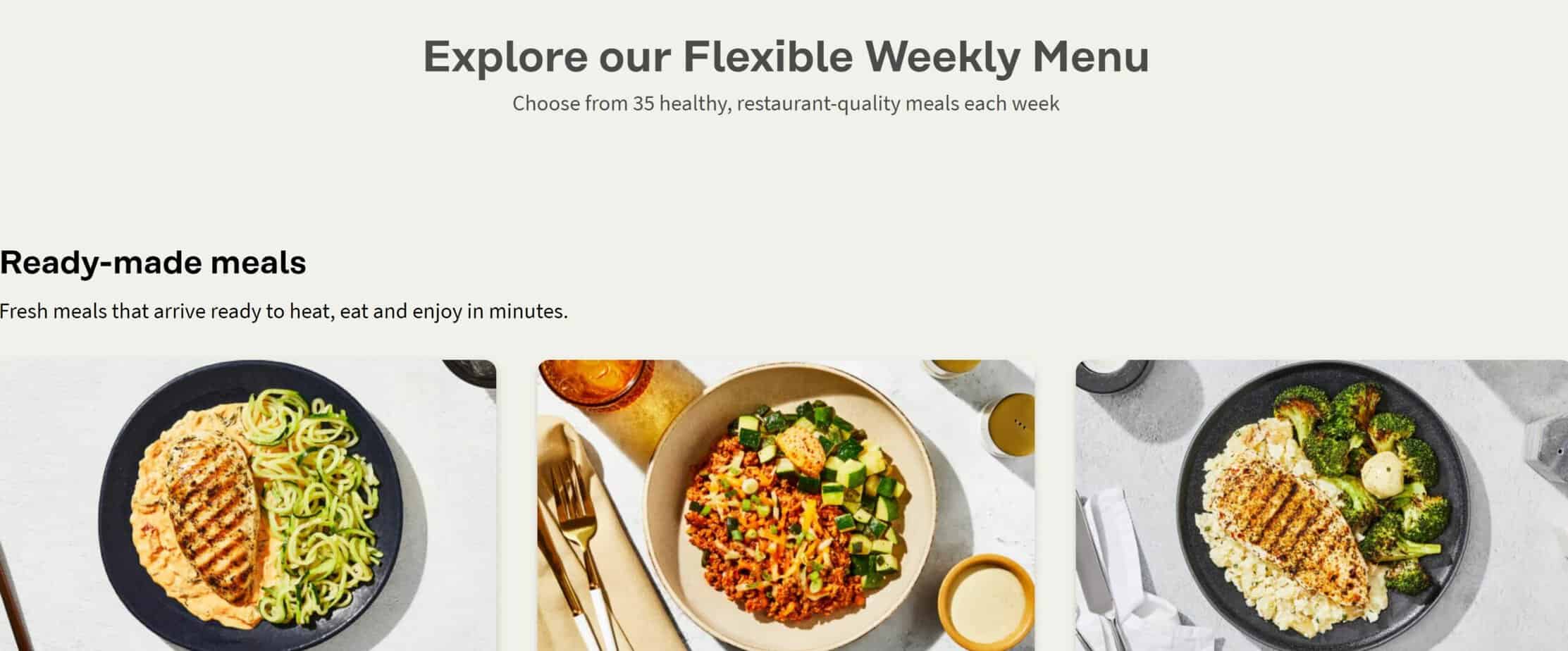 It all started one quiet Sunday afternoon. I was lazing on my couch, scrolling aimlessly on my phone, my belly grumbling like an angry bear. Cooking? Not an option.
I wanted something quick, healthy, and delicious. That's when I remembered a friend raving about Factor Meals. Intrigued, I navigated to their website.
The first thing they asked me was how many meals I wanted per week. The options ran from 4 to a whopping 18 meals. I could already feel the decision fatigue kicking in.
After a moment of careful consideration (and a mental calculation of just how much cooking I wanted to avoid), I decided on eight meals. A solid choice, if I do say so myself.
The next step was the fun part – customizing my menu. It felt like I had been handed the keys to a culinary kingdom. Factor offered a buffet of meal options, each one more tempting than the last.
They catered to every dietary preference under the sun – keto, paleo, dairy-free, plant-based.
As someone trying to stick to a low-carb diet (the things we do for health, am I right?), I appreciated the variety. Choosing my meals felt like a thrilling game.
Would I go for the Shredded Chicken Bowl or the Baja Salmon? The suspense was palpable. I finally made my selections, feeling both triumphant and ravenous.
Here are the meals I ordered:
-Shredded chicken taco bowl with roasted corn salsa and cilantro lime sour cream

– Ground pork and cheddar chili mac with broccoli and garlic-chive corn

– Sun-dried tomato chicken fusilli with Italian herb-roasted zucchini

– Baja salmon with cauliflower "rice," broccoli, and jalapeno lime crema

– Chipotle-rubbed pork chop with roasted cabbage and red bell pepper fondue

– Goat cheese, mushroom, and onion burger with roasted green beans and romesco butter
Then came checkout time. I punched in my delivery details and payment information. It was straightforward, no-nonsense, and quicker than you can say "keto".
But here's where Factor really won me over – their flexibility. I could modify my meal choices, pause my subscription, or even cancel anytime before the weekly cutoff. It was like having a personal chef who also respects your commitment issues.
A few days later, my meals arrived, neatly packed in an insulated box. The sight of those ready-to-eat meals felt like Christmas morning. All I needed to do was heat them up, and bam! Gourmet meal at my fingertips.
Looking back, my ordering experience with Factor was nothing short of delightful. I could use a few more meal options (the heart wants what it wants), but overall, it was a breeze.
Factor Meals took the guesswork out of healthy eating; for that, my taste buds and I are eternally grateful.
Unboxing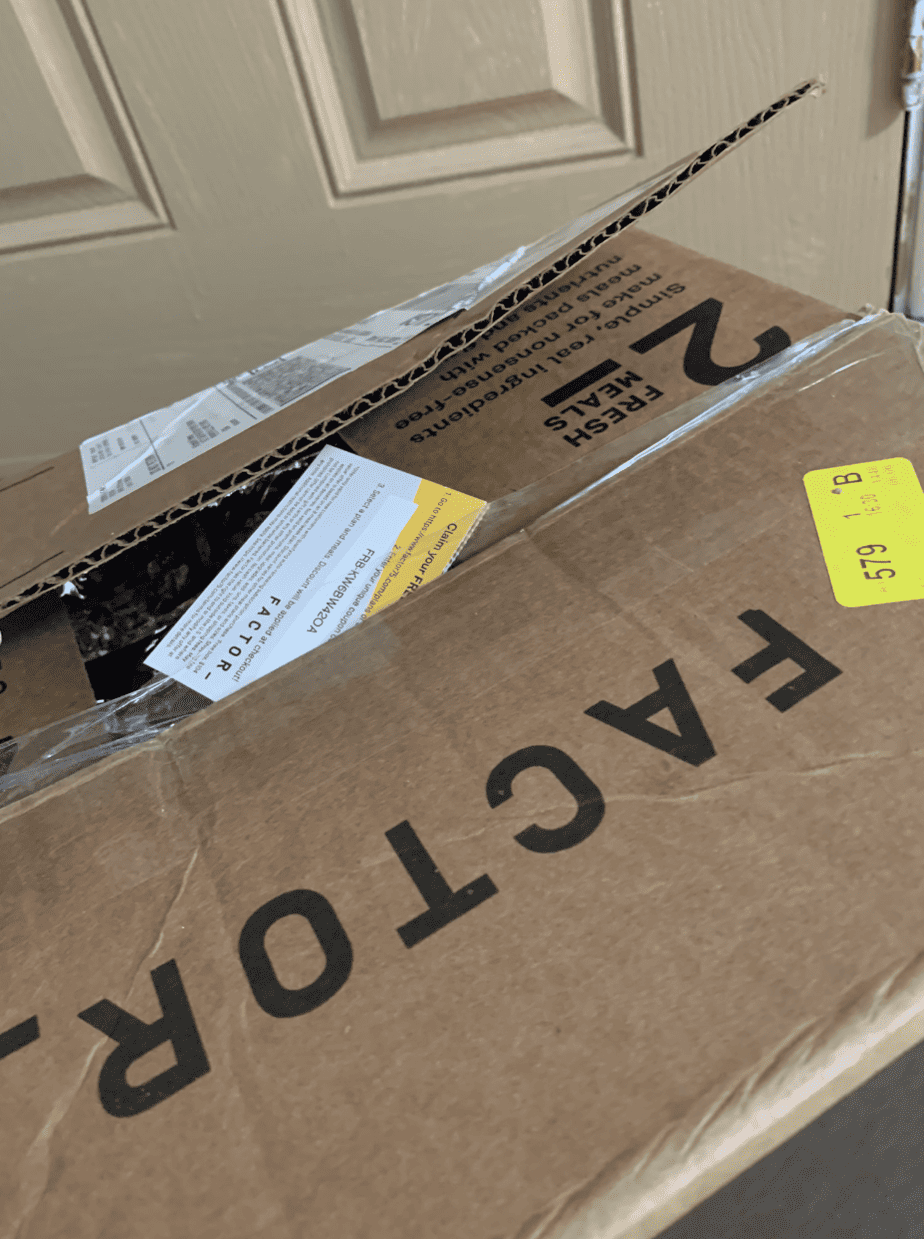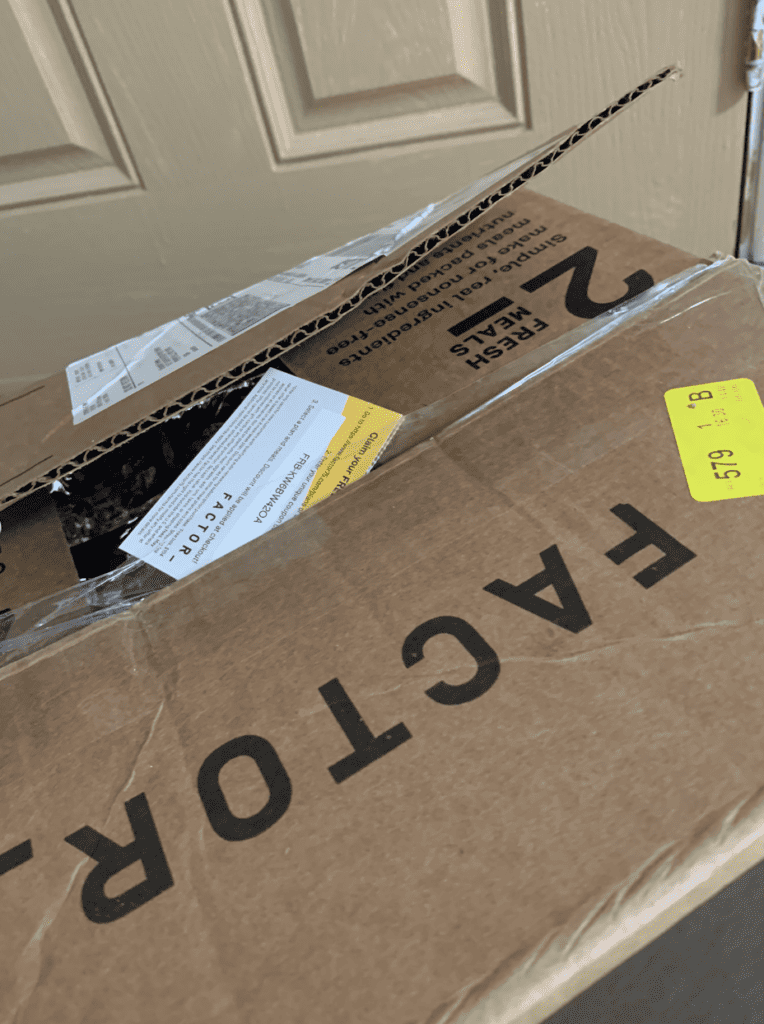 Now, where were we? Ah, yes. The unboxing. The day arrived with the promise of culinary delights. I was as giddy as a school kid on a field trip.
The doorbell rang, and there it was – my very own box of Factor Meals, looking as sturdy and reliable as a superhero in an insulated cape.
As I carried the box to my kitchen counter, I felt like a contestant on one of those reality cooking shows about to unveil the mystery ingredients. Sure, I had chosen these meals myself, but there's something about the anticipation that makes it feel brand new again.
With a flourish worthy of a master chef, I opened the box. The first thing I noticed was how well everything was packed. Each meal was individually sealed and clearly labeled, nestled in a bed of ice packs to keep them fresh and cool.
It was like opening a treasure chest; only instead of gold and jewels, it was brimming with delicious, nutritious meals. The moment I lifted that first Factor Meal from its icy bed, I was struck by the attention to detail.
Each meal was sealed in a vacuum-packed container, keeping all those fresh ingredients locked in place. It felt like an unwrapping ceremony at a gourmet restaurant; only I was in my cozy kitchen and still in my pajamas.
I picked up the first meal package – the Shredded Chicken Bowl. The label on the package was detailed with everything I needed to know – the name of the dish, the cooking instructions, the nutritional information. No mysteries here, just pure transparency.
But now came the real test. I popped the meal into the microwave and waited. The aroma that filled my kitchen was nothing short of heavenly. It was like having a personal chef whipping up gourmet meals right in my humble abode.
And let me tell you, the first bite was a revelation. The flavors were bold and vibrant, the ingredients fresh, and the portion size just right. I could hardly believe this came out of a package and not straight from a restaurant kitchen.
As I went through the rest of my meals over the week, the excitement never waned. Each meal was a new adventure, a chance to try something different and delicious without the hassle of prepping and cooking. And the best part?
The clean-up was a breeze. No pots, pans, or dishes to deal with. Just me, my meal, and my favorite TV show.
Taste Testing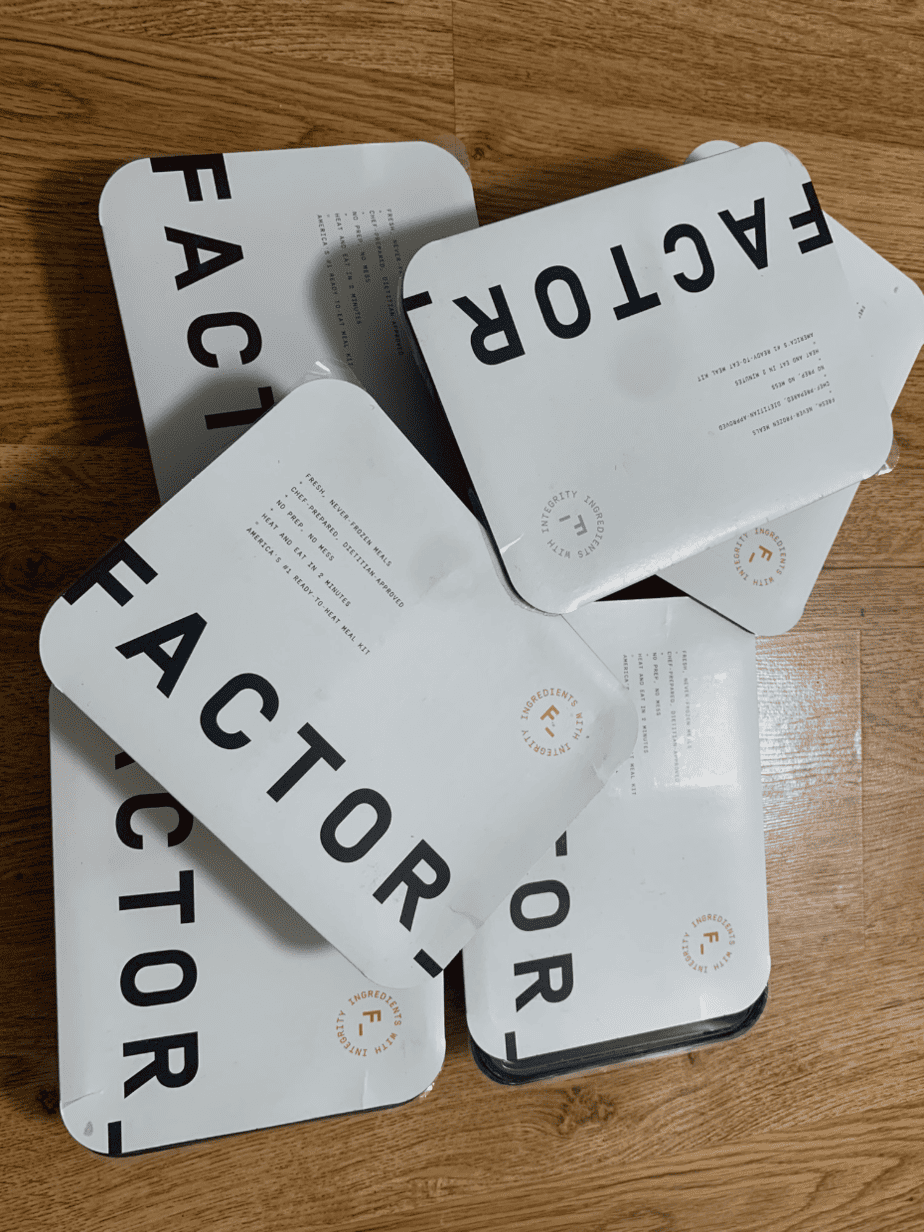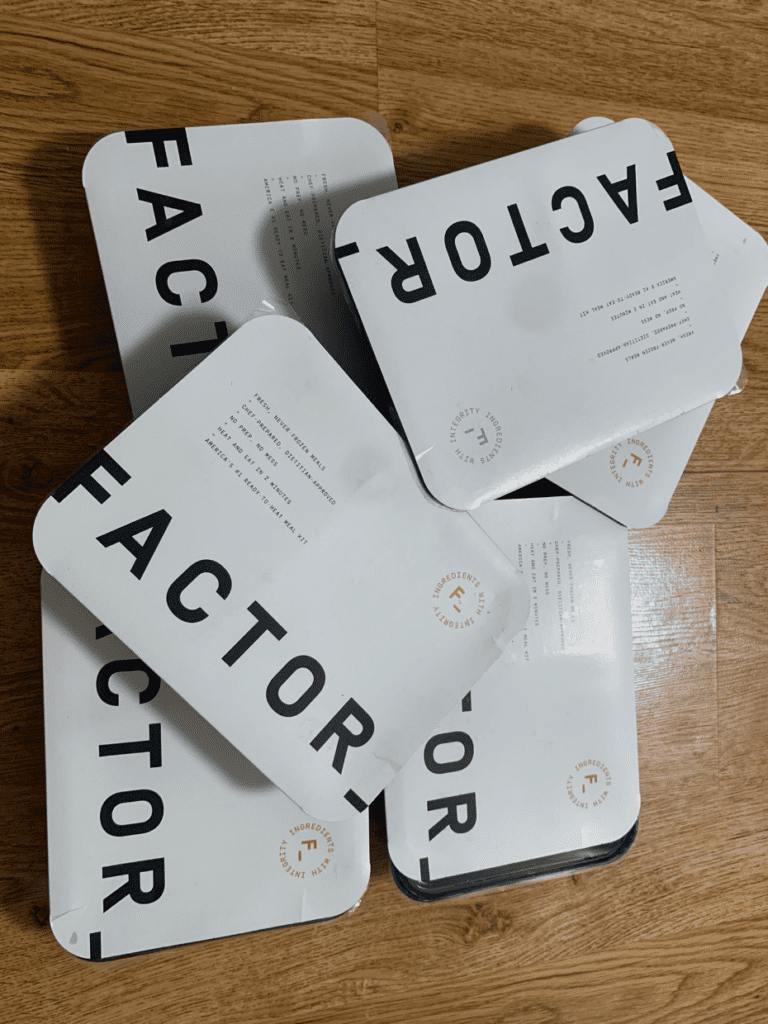 I was fully expecting to be disappointed in the quality and the taste of the meals I received from Factor Meals. After all, they are *microwaveable healthy meals* and that really just isn't in my normal palette.
I was literally blown away by my first bite. When I bit into the Baja salmon for the first time, I just stood there, staring at the plate in front of me.
Never in my life did I believe something so yummy could come out of a microwave. Yet, the Factor Meals proved me wrong!
I think what I loved the most about the Factor meals was the dimensions of flavor. I love that they didn't leave the vegetables plain and boring; they really added life to everything. Every single bite I took out of my Factor meals was jam-packed with flavor.
And even more, I love that they didn't hold back on heat! Some of the spicier meals I ordered weren't shy on spice. I wouldn't say my tongue was on fire with any of the dishes; there was the perfect amount of heat to keep me wanting more!
Overall, I think my favorite meals were the shredded chicken taco bowl and the Baja salmon!
Pricing and Value
As someone who's always been conscious about where my money goes, initially, I was taken aback by the price per meal ($13.69!) But then I considered the time, energy, and effort I'd spend on meal planning, grocery shopping, cooking, and cleaning up after each meal.
Suddenly, the investment in Factor Meals seemed like a pretty fair trade-off. Each meal arrived ready to heat and eat, saving me hours in the kitchen. That's hours I could spend doing things I love, like catching up on my favorite books or spending quality time with my son and husband.
All About Trifecta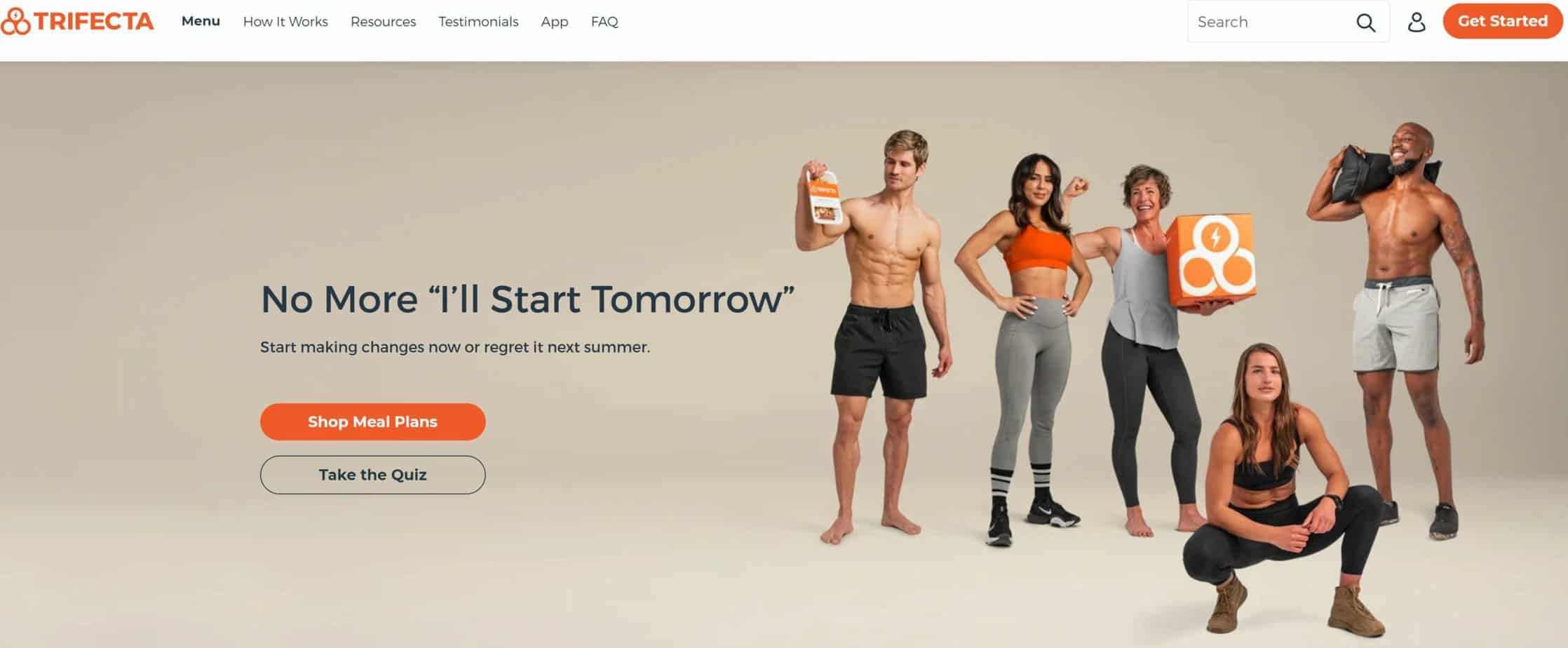 Trifecta isn't just a meal delivery service. It's a lifestyle! It's all about achieving your health goals without sacrificing the joy of eating. They do all the heavy lifting – meal planning, shopping, and cooking.
I mean, who has time for all that these days? It's like having a personal chef, nutritionist, and supporter all rolled into one. And trust me; it's as fabulous as it sounds!
The variety of meal plans is simply divine. Whether you're a devout Paleo practitioner, a Keto enthusiast, or a Whole30 warrior, Trifecta has got you covered. And let's not forget the vegans! High protein vegan meals? Yes, please!
These aren't your run-of-the-mill, freezer-aisle meals. Oh no, they're organic, fully cooked, nutrient-rich dishes that make your taste buds do a happy dance.
And the best part? Zero food waste. Each meal is cooked to order, meaning they only source the exact amount of ingredients needed each week. How eco-friendly is that?
The price might make you pause; I won't lie. Meal plans start at $109 per delivery.
But remember darling, we're talking high-quality, delicious meals delivered right to your doorstep. Plus, it's like outsourcing all the hassle of meal prep. Time is money, after all!
I must admit, there was a bit of a scandal with a lawsuit alleging some food-sourcing shenanigans during the 2017 CrossFit Games. But hey, everyone loves a little drama, right?
My Ordering Experience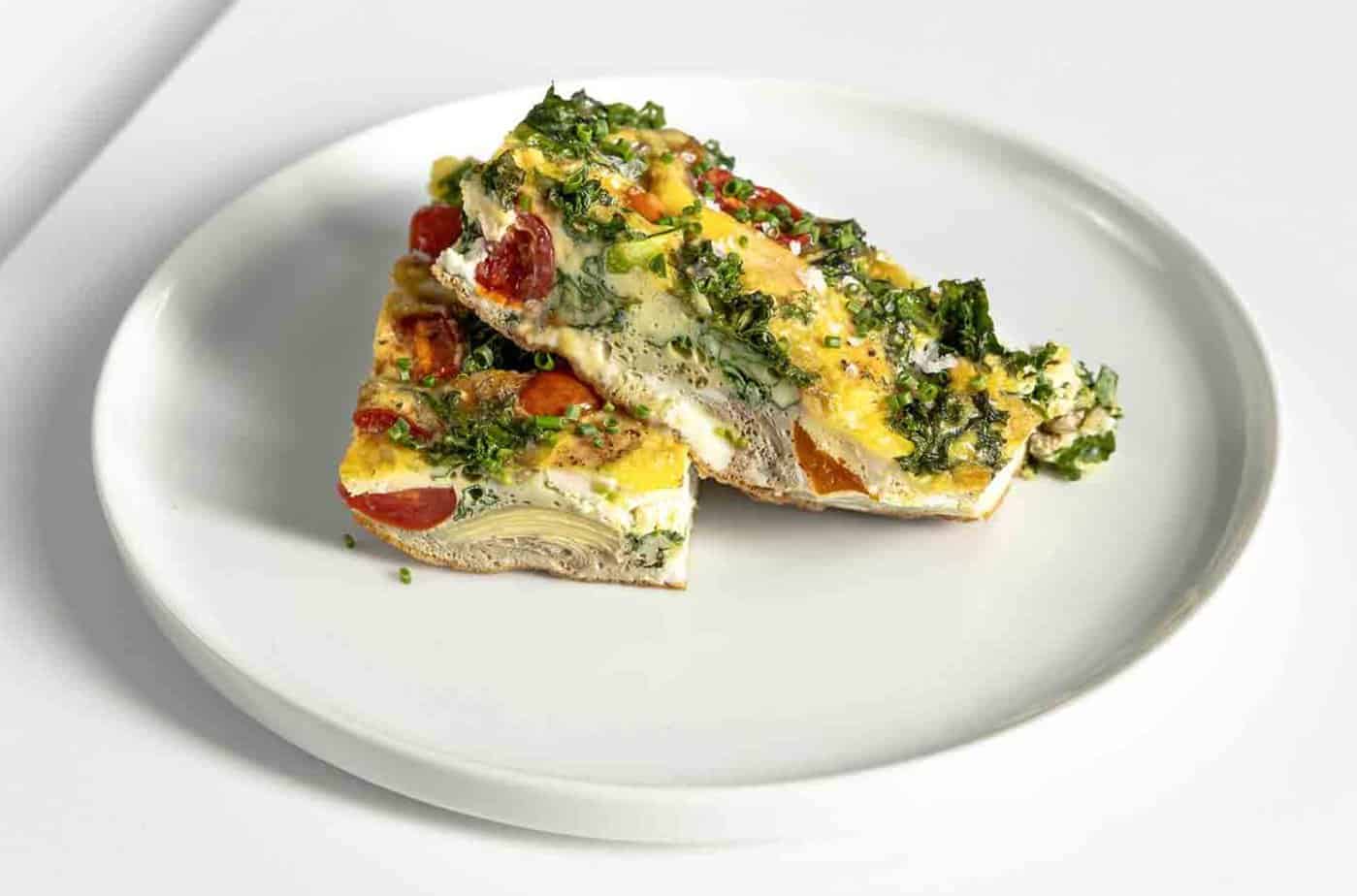 I found myself on Trifecta's website one evening, my curiosity piqued by the promise of a keto diet without the fuss of planning and cooking.
The site was user-friendly, with all the information I needed right at my fingertips. The Keto meal plan caught my eye – high protein, low carb, just what the doctor ordered!
The ordering process was as easy as pie (low-carb pie, of course). With a few clicks, I was all set.
The price did make me raise an eyebrow, $108 per week for seven meals and 1lb of beef patties. But then I remembered the old saying, "You get what you pay for, "and I had a feeling Trifecta was going to deliver on quality.
I ordered:
Turkey bacon cheddar frittata

Grilled salmon with pesto

Chicken breast with spices and mashed cauliflower

Crustless quiche
When the delivery day finally arrived, I was impressed. The meals were packed with care, each one neatly portioned and sealed. They even managed to keep everything nice and cool during transit. Top marks for delivery, Trifecta!
Unboxing
So, there I was, waiting with bated breath as the delivery truck pulled up. The box arrived right on schedule – point one for punctuality, Trifecta! The box was heavier than I expected.
It was like holding a treasure chest filled with all the goodness of the keto world.
The moment of truth came as I sliced open the tape. The anticipation was palpable, folks. I felt like a kid unwrapping a long-awaited birthday present. And what did I find inside?
A wonderland of keto-friendly deliciousness, all neatly packed and chilled to perfection. Each meal was securely sealed, keeping all the flavors locked in and ready to explode in my mouth.
You see, Trifecta doesn't just throw everything into a box and call it a day. Oh no, they've got style!
Everything was arranged just so, making the experience feel more like a gourmet treat than a simple home delivery. The meals were clearly labeled, making it easy for me to plan my week.
And the smell… oh, the smell! Even through the packaging, I could catch a whiff of the culinary delights that awaited me.
I must admit I was a bit skeptical about the portion sizes at first glance. They seemed a tad petite. But don't be fooled! These meals are so rich and satisfying you won't be left feeling hungry.
Taste Testing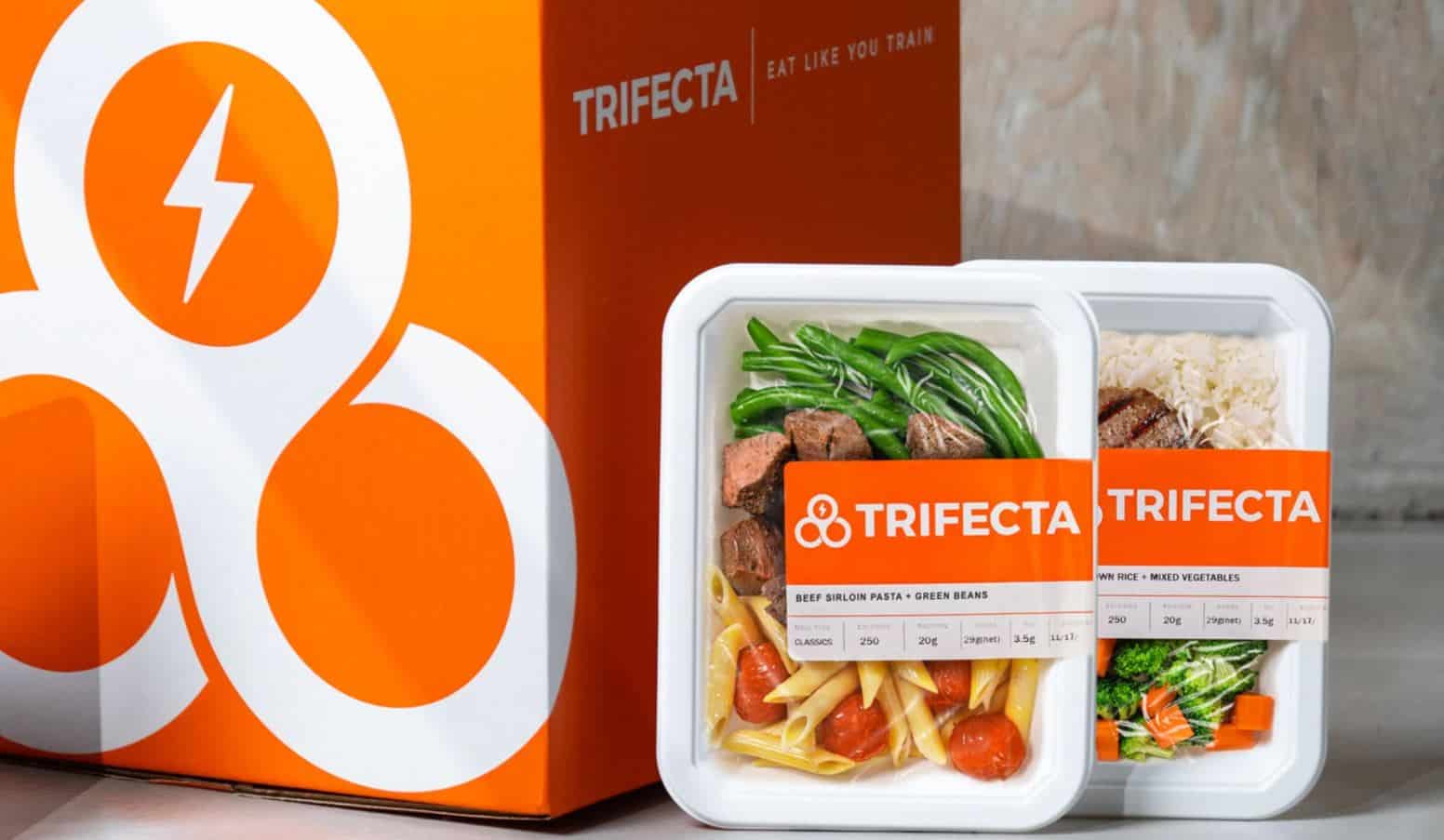 I liked most of the meals I got from Trifecta, but I will say, I do wish some of them had a bit more flavor.
The turkey bacon cheddar frittata and the crustless quiche were amazing and I would happily order these again! I was the most excited to try the grilled salmon with pesto, and while I really enjoyed the flavor, I found the salmon to be a little dry.
I had the same experience with the chicken breast. Compared to the meals I had with Factor, I found that Trifecta didn't "dress up" their meals as much as Factor did!
The mashed cauliflower from Trifecta would have been much better with seasoning. But, the spices used on the chicken breast made me do a little dance!
Pricing and Value
Now, when it comes to meal delivery services, Trifecta is like that swanky restaurant you've been dying to try. Yes, it's a bit pricier than your average takeout joint.
Meal plans start at around $104.93 per delivery, which might have you raising an eyebrow. I know this isn't the price range for a lot of people, putting Trifecta meals around $14/serving. For me, this is the biggest difference between Trifecta and Factor; the affordability!
Other Alternatives to Consider
FAQs
Question: Does Factor accommodate food allergies?
Answer: Factor labels meals with potential allergens, but their meals are prepared in facilities that handle nuts, gluten, dairy, shellfish, and other common allergens.
Question: Can I freeze my Factor meals?
Answer: While Factor meals are delivered fresh, they can be frozen if you wish to eat them at a later date. I froze a few of mine, and they were still delicious!
Question: How does Factor source its ingredients?
Answer: Factor prides itself on using the highest quality ingredients. They use organic produce, grass-fed and pasture-raised meats, and avoid GMOs and preservatives.
Why I'm Staying with Factor
Alright, let's cut to the chase, folks. After my culinary explorations, I've decided to stick with Factor, and here's why.
Now, don't get me wrong; Trifecta had some serious game – their variety, organic ingredients, and meal plans were hard to resist. But at the end of the day, it's Factor that's won my heart (and my stomach).
Factor goes the extra mile to source grass-fed and pasture-raised meats, and they avoid GMOs like the plague. That kind of dedication to quality is something I can get behind.
But what really sealed the deal was the convenience and flexibility Factor offers. The flavor! Factor made me actually enjoy eating my vegetables, which is something I've never experienced.
It really inspired me to try to do more with the vegetables I'm serving at home.
In terms of pricing, both Factor and Trifecta are premium services, but Factor feels more value for money, considering the overall flavor experience.
So, while Trifecta put up a good fight, it's Factor that's come out on top in this foodie showdown. So cheers to Factor, my culinary companion, in this journey towards a healthier, tastier life!
Read More: Factor vs Hello Fresh