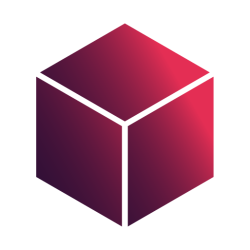 Latest posts by Subscriboxer Team
(see all)
You may be familiar with NatureBox, the subscription box service that claims to deliver "guilt-free" snacks right to your doorstep. New for 2017, NatureBox has moved from a subscription-based service to a monthly membership program.
For existing customers, this doesn't change the way you snack — your recurring subscription will continue unaltered, but you'll also receive a free membership to NatureBox's online collection as a result of the new system.
If you're new to NatureBox and are curious about the service, stick around for our in-depth review to decide if a membership is right for you.
So, what's NatureBox all about? Launched in 2012, NatureBox started as a subscription box service focused on filling the gap in the snack food industry by offering healthy alternatives to the traditional junk food options available at the grocery store. They pride themselves on developing their own snacks in-house using only "high quality" and "simple ingredients".
Likewise, their offerings cater to all sorts of diets, preferences, and dietary restrictions, including vegan, gluten-free, kosher, high protein, sugar-free, and low sodium. At the time of their launch, online food shopping was uncommon, so the idea of having snacks shipped to your door was unique and exciting. Plus, who doesn't love getting mail?
Today, with the new membership program, you're able to choose from 100+ snacks ranging from nuts, dried fruit, chips and popcorn, jerky, and more. Whether you're looking for something sweet, savory, or spicy, there's likely something for you. 
Here's what you need to know:
How much does the membership cost?
The membership fee is waived during your first month with purchase. Afterwards, it's $5 per month and it'll be used towards your first purchase during that month. For example, if your order comes to $25, you'll only be charged $20 at checkout. 
What if you don't purchase any snacks during the month?
Unused membership fees accumulate on a rolling basis (up to 12 months), meaning if you skip a month but want to put in an order the following month, you'll have $10 in store credit to spend during that month ($5 from the month you skipped + $5 from the month you wish to put in your order).
How much does shipping cost?
For orders over $25, standard shipping is free within the continental US. For orders under $25, outside of the continental US, or within Canada, there is a shipping fee of $4.95.
What if you don't like some of the snacks you've purchased?
NatureBox offers what they call the "Don't Like It, Don't Eat It" guarantee. If you're unsatisfied with a snack, you simply need to let them know via email and they'll reimburse you in store credit.
Are there any consequences to ending your membership?
Memberships can be canceled at any time without penalty (at least 5 days prior to your next billing date). Just be sure to use up any remaining balance before canceling, as membership fees and store credits are non-refundable.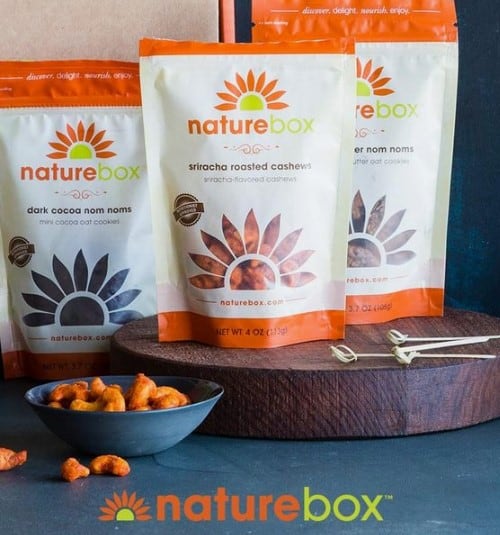 To give you an idea of the type of consumer I am, let me tell you a bit about myself. I live a fairly active lifestyle, enjoy cooking my own meals, and can't resist anything that'll satisfy my sweet tooth. I don't have any dietary restrictions, nor do I follow any rigorous guidelines when it comes to choosing the foods I eat.
NatureBox first caught my attention because I liked the sound of having snacks delivered to my door. It seemed like a hassle-free way to replenish my snack inventory while also getting to try out new and different snacks.
As someone who needs to munch on something every couple of hours in addition to my three meals a day, I'm a big proponent for healthy snacking. I was, however, skeptical of NatureBox's superior health claims; but since I was mostly interested in the convenience of their service, this wasn't a deal breaker. 
Based on NatureBox's offerings and marketing strategies, I get the impression that their target audience is individuals who are health-conscious, on the go, or simply interested in the prospect of food delivery.
And given that their entire service is hosted on a digital platform (with the exception of some offerings being available at select Target locations in the US), anybody with an internet connection can try NatureBox. Even your office.
Yep, NatureBox offers an all-you-can-eat snack plan for any company based in the US. How it works is for every employee at your company, you pay $12 per month. In exchange, your office is provided with unlimited snacks and free shipping.
I haven't personally tried NatureBox Office, but it's nice to know that the service is available. If you're on the fence about it, maybe it'll help to know that the likes of Apple Inc. and Tesla Motors are among the customers that use NatureBox Office.
Once you've become a NatureBox member, you're free to browse and purchase from their entire collection of snacks. Their website is visually appealing, well-organized, and easy to navigate. On their homepage, you'll find a selection of their best sellers, including "The Great Eight Bestsellers".
It's a snack pack of their top 8 most popular offerings — a great choice for curious first-timers. Don't worry if you aren't ready to commit to an entire pack. You can also check out their samples section for specifically packaged samples of snacks in 1 to 2 oz. portions.
Most of the regular-sized snacks come in portion sizes ranging from 3 to 5 oz., but larger portions are available in multi-packs and for select offerings. In addition to browsing by category of snack, you're also able to apply filters to narrow down your search for the perfect snacks.
If you're on a budget or looking to buy in bulk, the website also has on-sale and bulk food sections, respectively. 
Personally, I try to eat as healthily as I can, but what I perceive as healthy may not be entirely backed up by science. It's just about finding foods that agree with my body and fit well with my lifestyle. I'm not by any means a certified nutritionist, so it'd be best to seek out the advice of a professional if you're looking to learn more about nutrition.
I can say that in my experience with NatureBox, I've managed to find snacks that make me feel like I'm choosing something healthier than say, potato chips or pre-packaged baked goods.
NatureBox's selections include conventional snacks with a twist, like vegetable chips and creatively seasoned pretzels, but also trusted options such as unsalted nuts and dehydrated apple slices.
Although I can't get into the science of whether or not NatureBox's snacks are truly healthier than commercial snack options, I'm willing to bet that a home-cooked snack would still have the upper hand in terms of overall healthiness.
It's hard to believe that anything store-bought could beat being able to choose and control exactly what goes into each bite, but it's understandable that not everybody has the time or interest in making their own snacks.
Apart from raw grab-and-go snacks, like a ripe banana or a handful of baby carrots, NatureBox does provide an alternative to the likes of Cheetos and Twinkies. 
In terms of pricing and availability, it seems that NatureBox's offerings are about on par with similar picks you'd find at the grocery store or the health food store.
It's only when you're interested in exclusive snacks, like NatureBox's Dark Cocoa Nom Noms for example, that you'd have to buy directly from them (or Target, if you happen to live near a selected store).
For me, I found myself buying my favorite snacks, like nuts, dried fruits, and trail mixes, from both my local grocery store and NatureBox.
It just depends on if I have time to make a stop at the store, or if I was already planning on putting in a NatureBox order for the Nom Noms; or the Hickory Smoked Turkey Jerky, which I prefer over what I can find at the store for when I'm craving something savory and high in protein.
NatureBox's delivery is fast and for some, the benefit of having snacks delivered to your house or office is life changing. 
To sum it all up, I think for me, NatureBox as an overall service and an extension of my local grocery store is worth the monthly $5 membership fee. I don't subscribe to any other food-related membership programs like Costco because as an individual, I have no use for buying food in such large quantities.
I've become accustomed to the comfort of food delivery and enjoy enough of NatureBox's exclusive offerings to continue ordering from them. If like me, you're a snacker and appreciate mixing up your snack routine, NatureBox could be a great option for you.
It'd also be something worth considering if you have dietary restrictions and find that your local grocery store doesn't stock enough snack options that fit your needs.
For someone who is solely interested in NatureBox for their superior health claims, the service could be a good fit if you aren't able to make your own snacks at home, but I hesitate to stand by all of their claims.
You can check out their FAQ for more information about the health and nutrition of their products. 
Further read: