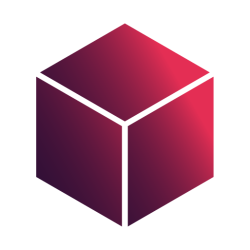 Latest posts by Subscriboxer Team
(see all)
When it comes to perfume there is an overwhelming amount of choices on the market. There's always something new, especially during this time of year when everyone is on the hunt for holiday gifts for their loved ones.
If you are looking for a new signature fragrance for yourself, but you don't want to brave the potential headache of sniffing everything at Sephora, subscription boxes might be just the thing for you.
Scentbox vs ScentTrunk: An Overview
Scentbox and Scent Trunk are two fragrance subscription boxes that provide subscribers with high-quality perfumes that ship right to their door.
The similarities end there though! Both services are vastly different despite the fact that Scentbox and Scent Trunk both help subscribers smell great and avoid pushy salespeople while doing so! Which one is right for you?
Scentbox is a service that allows you to try designer fragrances before you commit to buying a full-size bottle. Each month you will receive a 30 day supply of a new scent of your choosing that you will sample.
If you love it you can purchase a bottle via Scentbox or you can just try something new next month. It's a great service for anyone who is searching for their signature scent and wants to do so from the comfort of their own home.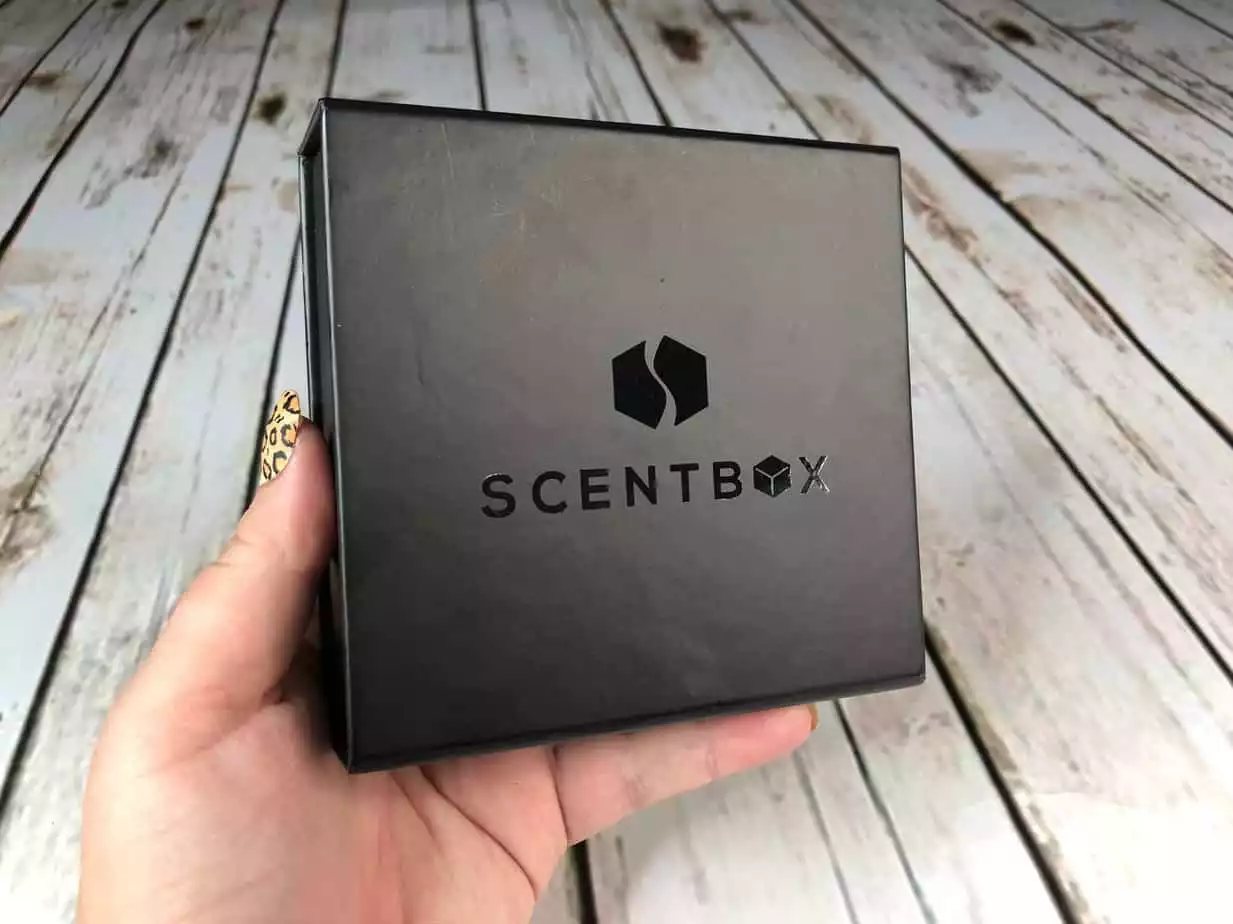 Monthly Supply of Fragrance | Scentbox
I REALLY loved Scentbox and it's definitely me favorite fragrance box that I've tried to date. What's more, they are offering 35% off your first order today!
Find Your Scent
We earn a commission if you click this link and make a purchase at no additional cost to you.
What is Scent Trunk?
Scent Trunk is very different and very unique. This service allows you to create your own signature scent so you won't smell like everyone else. If you hate the idea of smelling "your" perfume on someone else in a crowd, then Scent Trunk is for you.
The subscription box part comes into play after you design your fragrance with the help of Scent Trunk's scent palette. That's when you can sign up for monthly or bi-monthly deliveries of your personal perfume blend.
Both options are fairly affordable, but I do think that they each have very different values when it comes to what you get in each box.
Scentbox costs $13.95 for one standard fragrance and $18.95 (For the latest prices and discounts, check here) for one premium, or higher quality scent. You can also upgrade to two scents per month for $29.95 for premium.
Scent Trunk is $11.99 (For the latest prices and discounts, check here) per delivery, with a monthly or bi-monthly option. Prior to setting up your subscription, you will have to pay $4.95 as a shipping fee for the scent palette that you use to assess your likes and dislikes so that you can create your individual perfume.
Honestly, I found Scentbox to be a little bit on the pricey side when it comes to what you get for your money. Luxury designer fragrance samples aren't exactly hard to come by, in fact, most beauty addicts have a drawer full of samples somewhere. I know that I do! These samples often come with online cosmetics orders or get handed out in department stores.
Value for Money
As a frugal person, I felt a bit silly paying $13.95 for a sample that I could have easily picked up at any cosmetics or department store from an eager salesperson. However, if avoiding pushy salespeople is something super important to you then this might be a valuable service for you. I should note that the size of the samples from Scentbox are very generous.
You could easily get more than a month out of it if you don't douse yourself daily.
Winner: Scent Trunk
Ease of Sign Up
Both services were easy to sign up for and simple to cancel.
Scentbox has a great website where subscribers can search for fragrances that they might like by specific notes. They include everything from rose to cucumber to musk. Users can select one note or several in order to filter through Scentbox options.
Subscribers can also opt to receive a surprise fragrance each month if they don't have the time or the desire to sift through all of the Scentbox options. Joining up does take a leap of faith because you can't access the Scentbox fragrance list until you subscribe, but I can tell you that they do have great brands like Prada and Burberry for standard subscribers.
Scent Trunk has great customer service that enhances the experience of building your fragrance. Once you receive your scent palette, a pretty box of rollerballs that each represents a fragrance group like floral or amber, which was my two favorites, you take an online test to help you build your perfume.
After that, you place your order and soon receive your first fragrance. Before it gets there you will receive a video about the making of your fragrance. Once you receive your first shipment you have the option to start over if you aren't satisfied with what you get!
I think the customer service side of Scent Trunk makes this box more of a full-on experience rather than just a subscription box. The process is just as great as the final product.
Winner: Scent Trunk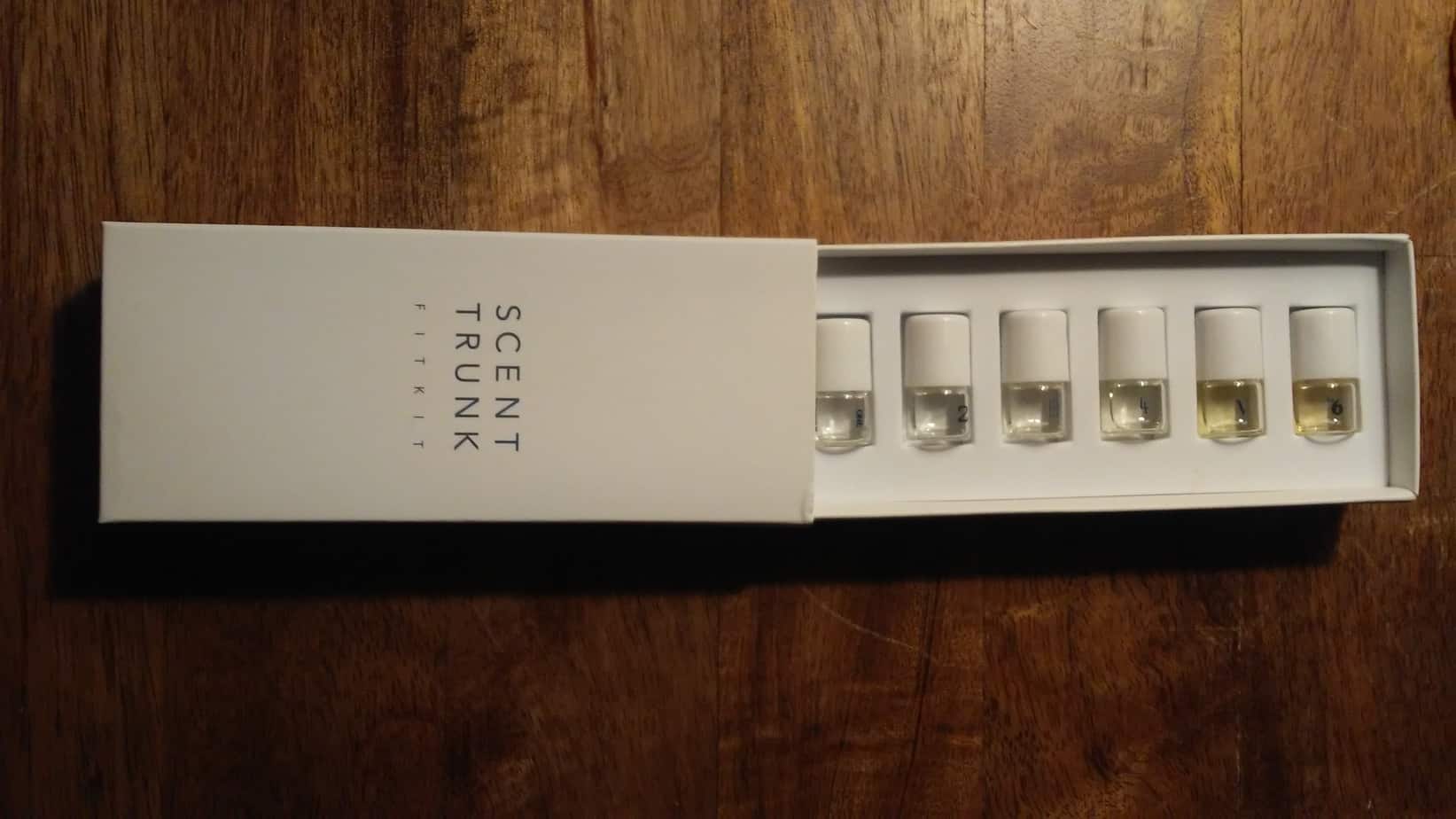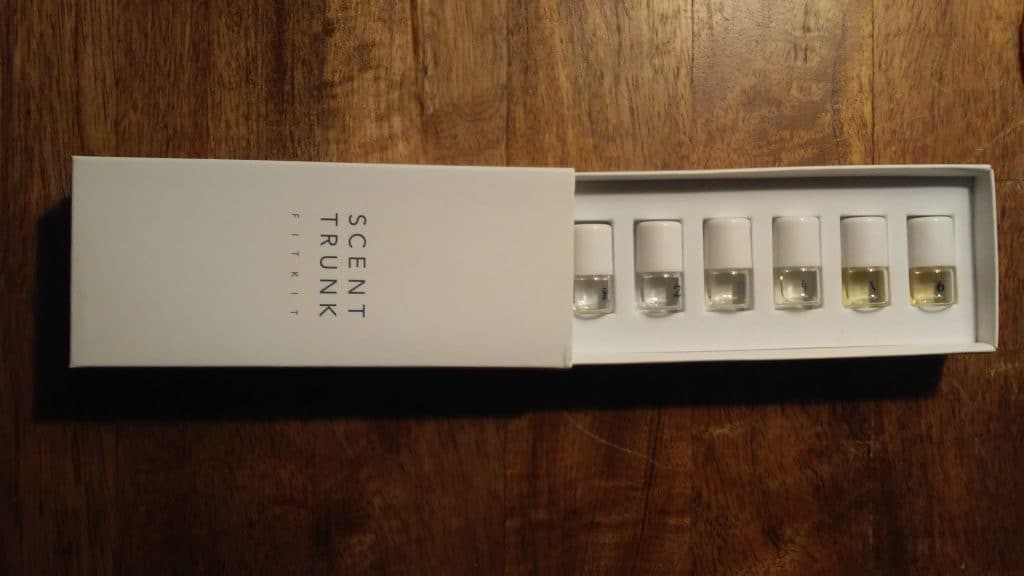 Packaging and Perfume Choices
I ended up disliking my Scentbox sample despite the fact that the description sounded great and my perfume included the fragrance notes that I selected online. This is one of the reasons that I have never purchased a fragrance online before.
Words and pretty packaging can really win me over, but when it comes to perfume I know at first sniff whether I love it or hate it. The Agent Provocateur fragrance that I received was not my taste and I knew it at first spray. This instantly turned me off to the entire concept of Scentbox.
I didn't end up using my 30 days worth at all and it felt like a waste of money. I think that this service could be great for someone who has no access to a shop that carries high-end perfumes, but since you could easily find most ranges at any local mall and either try them out there or request a free sample it was difficult to see the value of Scentbox.
I ended up feeling like this one just wasn't for me.
On the other hand, I was a huge fan of Scent Trunk. I loved the experience of creating my unique scent. The scent palette was such a great quality and the rollerball fragrance note perfumes were so wonderful that I kept the ones that I liked!
The actual perfume that I created is quickly becoming my signature scent. I absolutely love it and I especially love that it is my unique fragrance! I think it's obvious which subscription service is my favorite between the two.
Winner: Scent Trunk
Overall Assessment of Scentbox and Scent Trunk
Scentbox
Pros
Great way to find a signature scent from home
Easy to use website that helps you filter your choices
Nice selection of designer fragrances
Discounts on full bottles when you find what you love
High-quality packaging
Cons
Perfume samples are often free and easily obtained
Buying fragrances online can be challenging
If you instantly dislike your fragrance the 30-day sample seems wasteful
Scent Trunk
Pros
Great way to find a signature scent from home
What you end up with will be uniquely yours and designed by you!
The process is easy, fast and fun
Great customer service to help you get it right
High-quality fragrance and packaging
Makes a great gift
Cons
It would be fun to have the option to name my fragrance
I would have loved to design a bottle to go along with my perfume
It would be great to have the option of buying a larger bottle since I love the scent so much!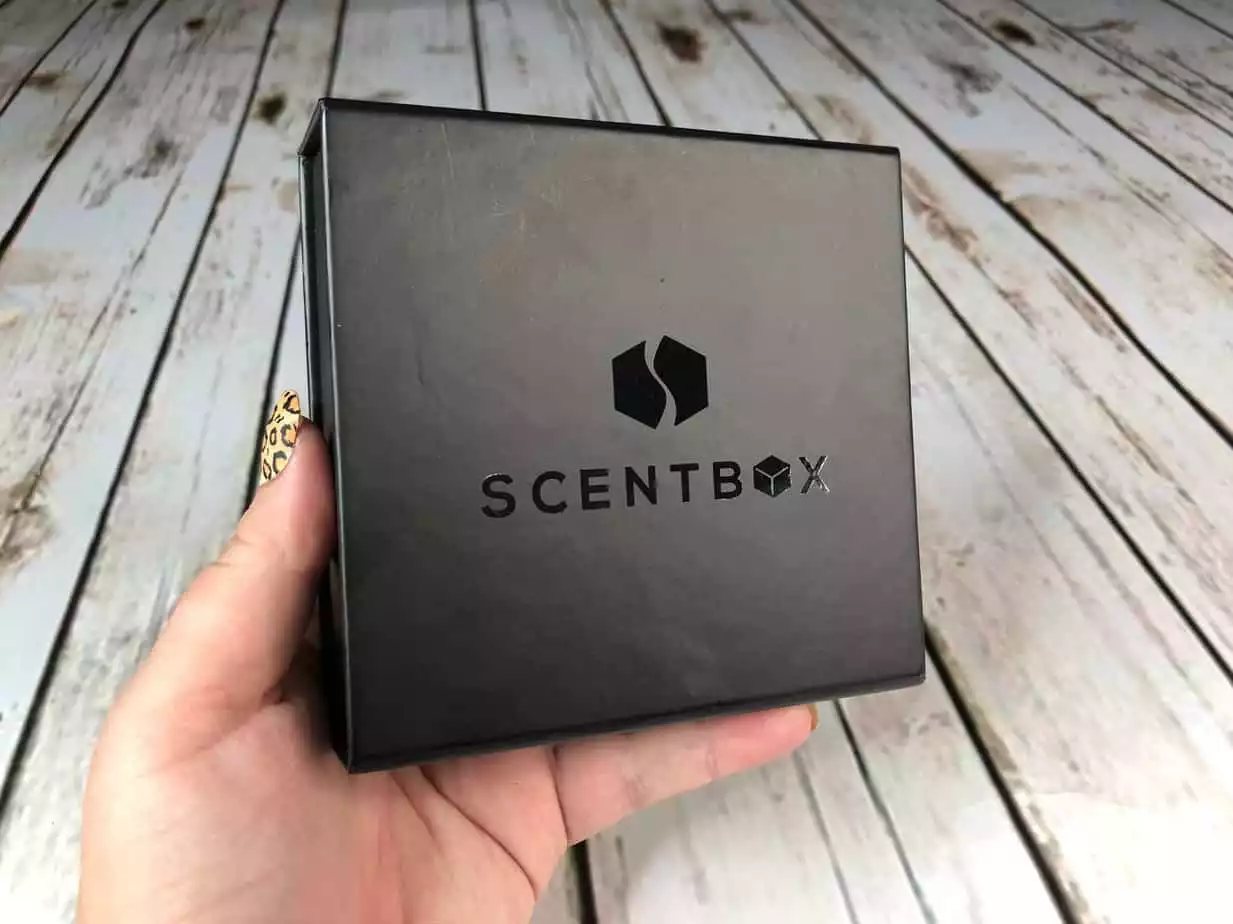 Monthly Supply of Fragrance | Scentbox
I REALLY loved Scentbox and it's definitely me favorite fragrance box that I've tried to date. What's more, they are offering 35% off your first order today!
Find Your Scent
We earn a commission if you click this link and make a purchase at no additional cost to you.
My Final Scent Comparison Thoughts
Even though I didn't have the best experience with Scentbox, I do think it has its benefits. If you aren't as decisive as I am you might really love having a full month to experience your Scentbox scent before you commit to a big bottle or move on.
I also know that it's possible that I would have a very different opinion about Scentbox if I had fallen in love with my first sample.
I did fall head over heels for my Scent Trunk fragrance though! In fact, I have nothing but great things to say about the entire experience. I love getting complimented about my perfume because whenever anyone asks what I'm wearing I get to share the story of this unique subscription box.
I am pretty obsessed with Scent Trunk, but I do think that there is some room for improvement. Scent Trunk perfume comes in a simple atomizer that is very similar to the ones that Scentbox uses. Getting these plain sprayer bottles really made me realize how much a fun bottle can enhance my love of a fragrance.
It's kind of silly, but a beautiful bottle does make a difference to me and it can elevate a perfume into a sort of objet d'art. I would have loved if the Scent Trunk experience allowed me to design my fragrance bottle or select from a few so that the packaging could represent the vibe of my scent.
At the very least it would have been fun to name it! I would have called mine Eau de Subscriboxer.
Bottom Line:
Further Reading