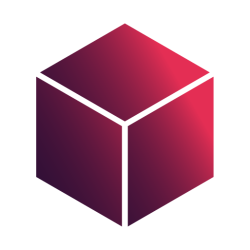 Latest posts by Subscriboxer Team
(see all)
Scentbird and Scent Trunk are both subscription services that help members smell great. Each company ships high-quality perfume right to your door each month.
Both services can also help you avoid the chaos of department store beauty counters or cosmetic stores like Sephora or Ulta. If you can't stand pushy salespeople trying to spray you, then you will love fragrance subscription services! They will help you find your signature fragrance without leaving the comfort of your home!
When it comes to Scentbird and Scent Trunk, the similarities end here.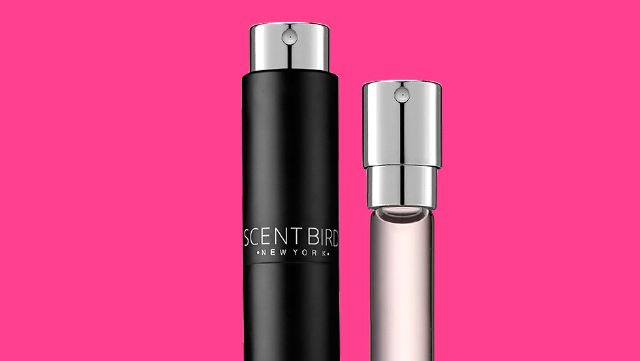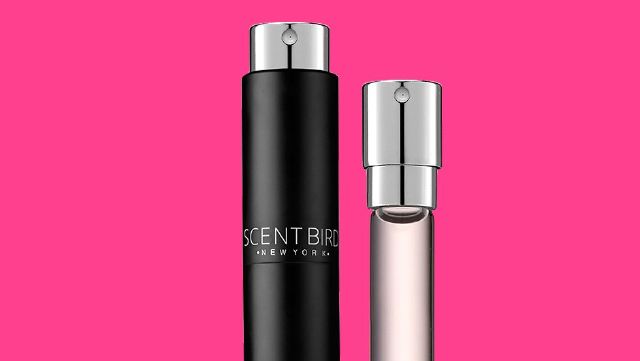 Scentbird is a perfume subscription service that lets members try out designer fragrances before they commit to a signature scent. They offer options for both men and women so that anyone can join. I was really excited to give Scentbird a try because they have a great variety of indie fragrances that can be hard to find in big retail chain stores.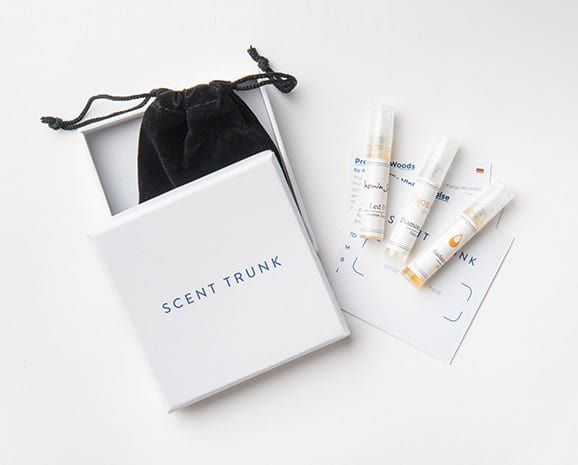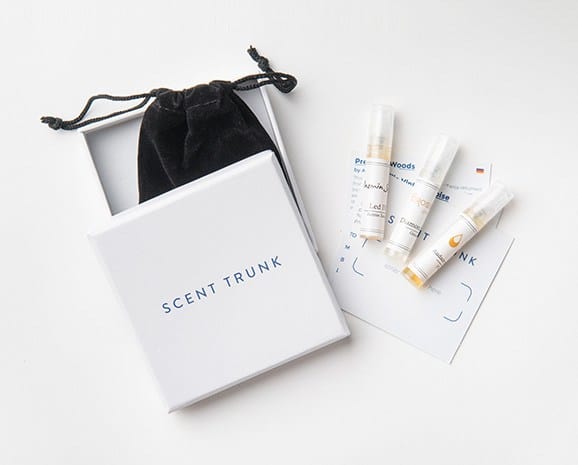 Scent Trunk is a very different, unique service. This company allows you to create your own signature scent so that you won't smell like everyone else. If you hate the idea of smelling "your" perfume on someone else in a crowd, then Scent Trunk is for you. The subscription box part comes into play after you design your fragrance with the help of Scent Trunk's scent palette. That's when you can sign up for monthly or bi-monthly deliveries of your personal perfume blend. I thought this was the coolest concept ever, and I just couldn't wait to get started!
Both companies seemed great, and I was interested to see which one would be right for me.
Scent Trunk vs Scentbird Price
These subscription services are both reasonably affordable. I also think that they each have great value but in different ways.
Scentbird costs $16.95 per month for a 30-day sample of a designer fragrance. For $25 per month you can upgrade your account to receive two cents per month, and for $35 you can try three fragrances.
Scent Trunk is $11.99 per delivery, with a monthly or bi-monthly option. Before setting up your subscription, you will have to pay $4.95 as a shipping fee for the scent palette that you use to assess your likes and dislikes so that you can build and create your own perfume.
I usually think that services with the same format as Scentbird are a bit pricey for what you get. Basically a deluxe size sample of perfume. That's not exactly an item that's hard to come by and are a common freebie. If you do a lot of cosmetics shopping like I do you probably have a drawer full of them somewhere in your house! However, Scentbird did have brands that I have never received a sample before, and I got to try something that I would never have purchased at $135 without smelling. I think that the value of Scentbird is that you get to try fragrances that you wouldn't find in your typical mall, though they do have big names like Prada and Michaels Kors as well.
Still, Scent Trunk is the winner to me because I think it's incredible that you can own a custom fragrance for only $11.99! There's really no competing with that!
Winner: Scent Trunk
Both services were easy to use.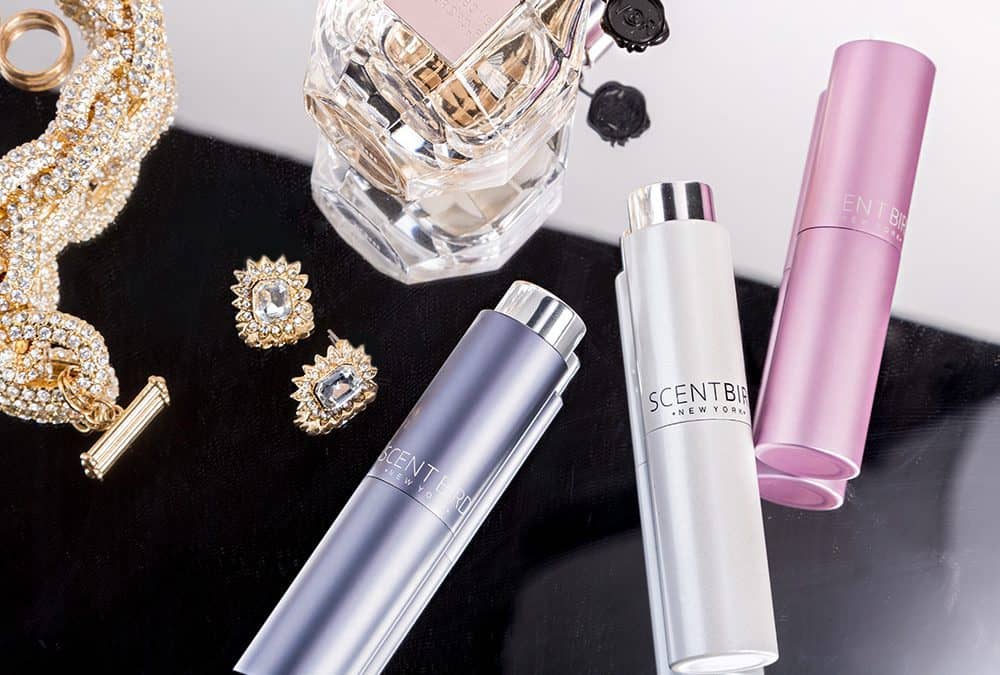 Scentbird allows subscribers to seek out their ideal perfume by narrowing down their selections based on fragrance notes like jasmine or musk. That way you are almost sure to find something that you like. They are easy to use website has plenty of fragrance note options. You can also sift through perfumes by brand names. They have plenty of picks that are more familiar than Juliette Has A Gun, the one I chose. It seems like they have something for everyone. New subscribers get to fill their queue with perfumes that they would like to try, so you know what you are getting each month.
I was slightly annoyed by text message updates about my order status from Scentbird, but it was easy enough to unsubscribe. The upside is that the company does have a helpful and easy to reach the staff of customer service reps.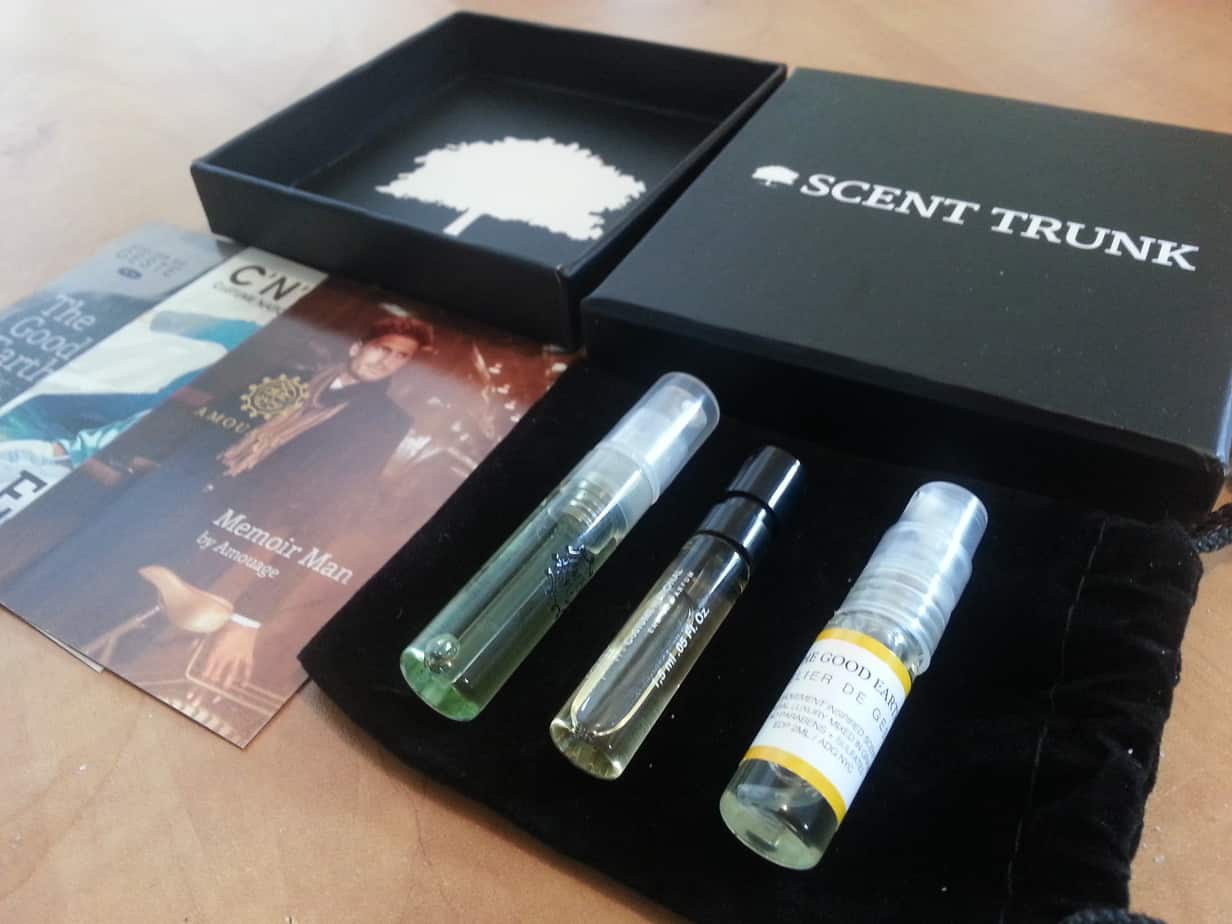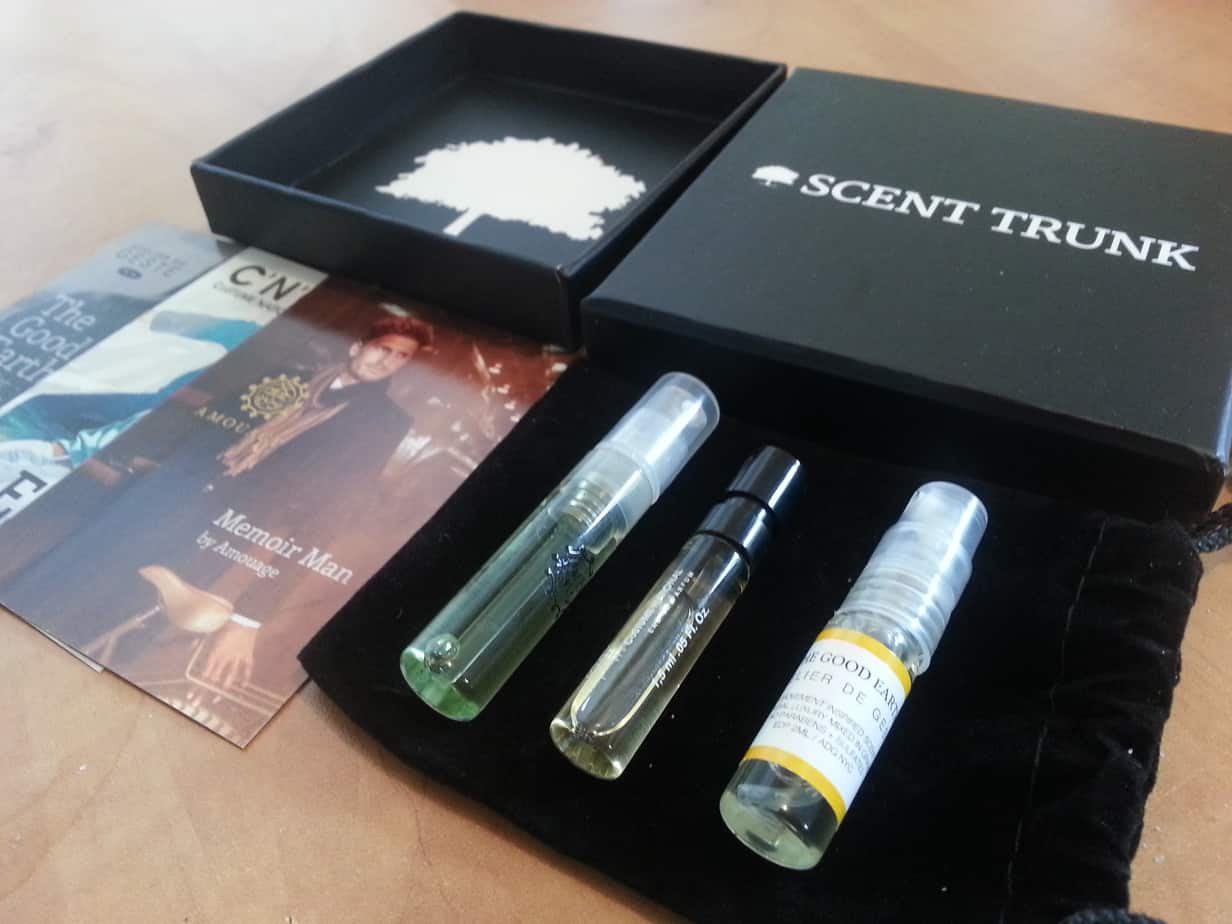 Scent Trunk has excellent customer service that enhances the experience of building your fragrance. Once you receive your scent palette, a pretty box of rollerballs that each represents a fragrance group like floral or amber, which was my two favorites, you take an online test to help you build your perfume.
After that, you place your order and soon receive your first fragrance. Before it gets there, you will receive a video about the making of your fragrance. Once you get your first shipment, you have the option to start over if you aren't satisfied with your perfume. I think the customer service side of Scent Trunk makes it more than just a subscription box. I really enjoyed the process of creating my scent. The user experience is just as great as the final product.
Again, it's tough to compare the process of customizing your perfect perfume to merely picking a ready-made fragrance, so Scent Trunk wins.
Winner: Scent Trunk
The Perfumes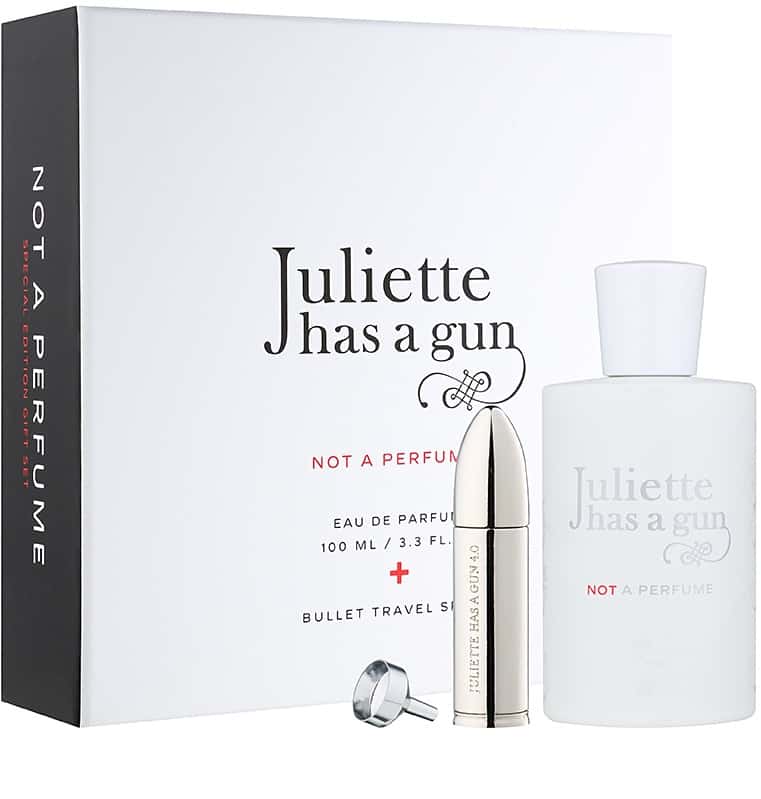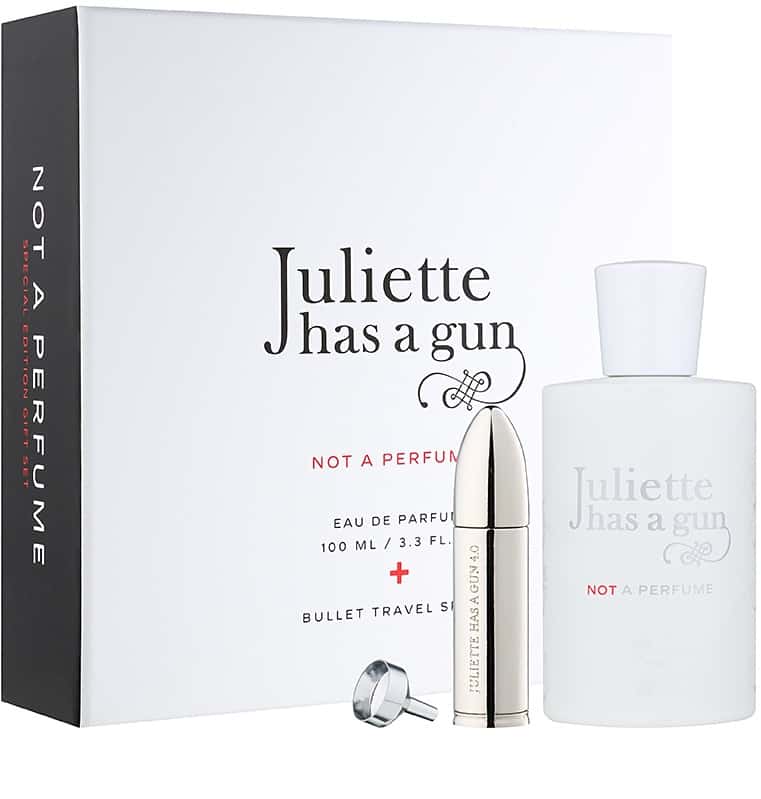 Both fragrances came in simple, elegant atomizers filled with a generous amount of perfume. Each one came branded with the company name and logo. Both were of nice quality and worked very well, giving a nice even spray on the first pump.
When it comes to the scent inside I was a big fan of Not A Perfume by Juliette Has A Gun, the fragrance that I chose from Scentbird. It was a fresh yet woodsy and unfussy perfume. I liked that it was slightly masculine but very sheer. It kind of reminded me of borrowing a sweater from a boyfriend that smells like just a hint of faded cologne.
I knew that I would be happy with my fragrance from Scent Trunk because I had designed it myself from the notes that I knew that I loved; floral and amber. Plus, there is something extra special about knowing that there's no one else out there wearing the same thing as me. The scent was everything that I had hoped for with just the blend that I selected along with a hint of vanilla. I was a huge fan right away, and it felt like a signature scent.
However, the fragrance that I came up with Scent Trunk is not quite as sophisticated as the one that I received from Scentbird. I actually wear them both often, because to me my Scent Trunk perfume feels very daytime appropriate while my Scentbird choice has a date night vibe. I just can't pick a favorite.
Tie
Overall Assessment of Scentbird and Scent Trunk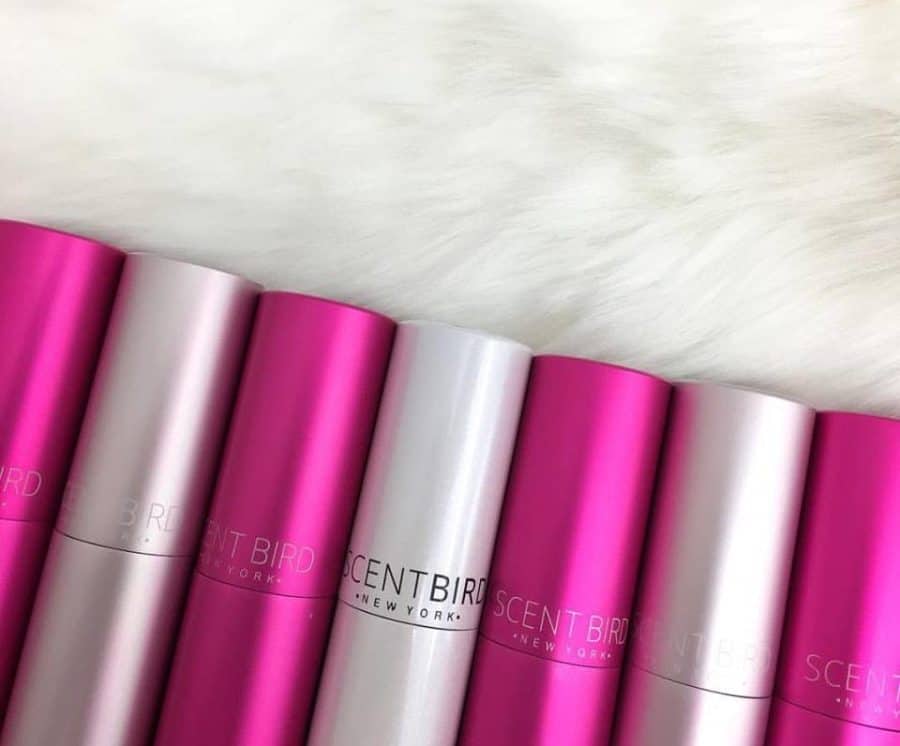 Scentbird
Pros
Great way to find a signature scent from home
Easy to use website that helps you filter your choices
Nice selection of designer fragrances
High-quality packaging
Great gift
Cons
Perfume samples are often free and easily obtained
Buying fragrances online can be challenging
If you instantly dislike your fragrance, the 30-day sample seems wasteful
Scent Trunk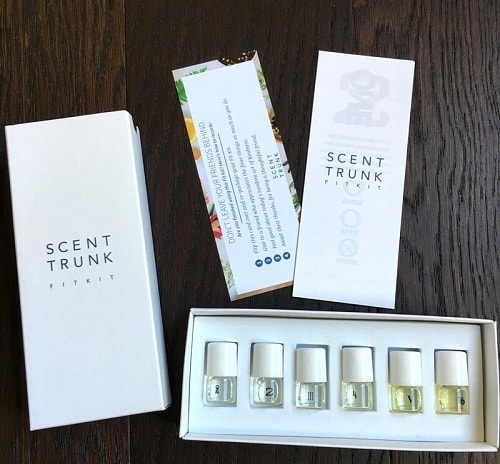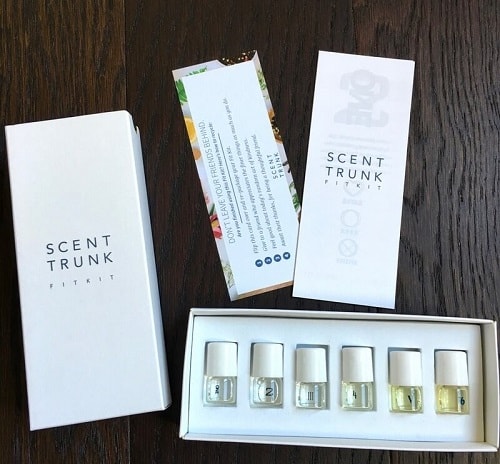 Pros
Great way to find a signature scent from home
What you end up with will be uniquely yours and designed by you!
The process is easy, fast and fun
Great customer service to help you get it right
High-quality fragrance and packaging
Makes a great gift
Cons
It would be fun to have the option to name my fragrance
I would have loved to design a bottle to go along with my perfume
It would be great to have the option of buying a larger bottle since I love the scent so much!
Overall Assessment of Scent Trunk and Scentbird
I had such a great experience building my custom scent with Scent Trunk. I love telling people about this subscription service because I think it's so unique and fun. Even though I am pretty obsessed, I still see some room for improvement.
Scent Trunk perfume comes in a simple atomizer that is very similar to the ones that Scentbird uses. Getting these plain sprayer bottles really made me realize how much a fun bottle can enhance my love of a fragrance. It's kind of silly, but a beautiful bottle does make a difference to me, and it can elevate a perfume into a sort of objet d'art.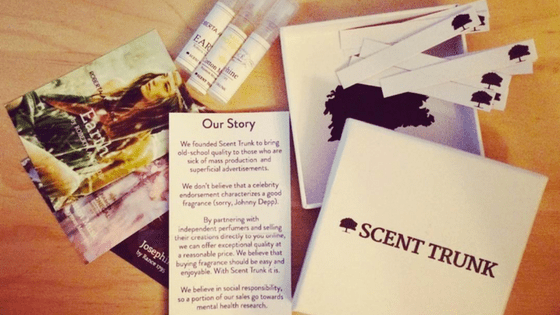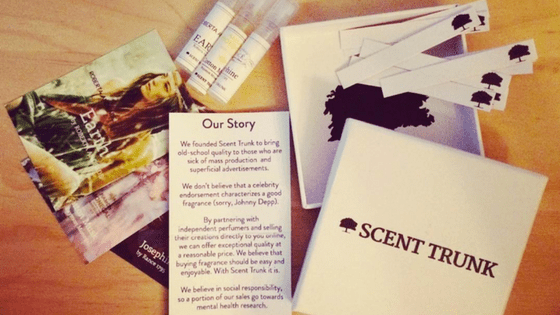 I would have loved if the Scent Trunk experience allowed me to design my fragrance bottle or select from a few so that the packaging could represent the vibe of my scent. Even if they just had an option to have the name of your choice engraved on the simple bottle, I would have been so happy with that.
I absolutely adore the fragrance that I received from Scentbird. I know that I would never have ordered a full-size bottle based on just the description of the fragrance, so I was delighted that I got to give Not A Perfume a try. It made me see the benefit of a subscription service like this one because perfume can be expensive and this allowed me to try the scent extensively before deciding whether or not I would commit.
However, I am not without criticism when it comes to Scentbird and similar services. It can be hard to part with $16.95 for something that you can easily get as a freebie, so try to seek out new things if you join up.
Whichever subscription you choose, enjoy the journey to finding your signature scent. You might just end up with two of them!
Bottom Line: If I HAD to make a choice, I'd go with Scentbird available here.
Other Fragrance Boxes You Might Enjoy: