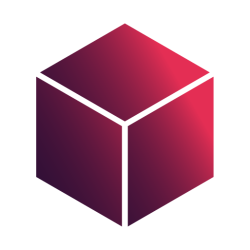 Latest posts by Subscriboxer Team
(see all)
Carnivore Club is the world's first subscription box that delivers handcrafted cured meat of a different kind right to your door!
Past boxes have included everything from party-ready pepperoni to Wagyu beef that I would want to keep all for myself. This subscription seemed like a meat lover's dream and I was looking forward to giving it a try.
With Carnivore Club you can order a box for one-time delivery or opt for a monthly box, bi-monthly, or seasonal shipment. Boxes of artisan meat range from $35 for a snack box to $85 for a classic box that includes exotic charcuterie.
A Classic Box includes 4-6 premium handcrafted cured meat packages filled with jerky, salami, sausages, bacon, ham, prosciutto, italian salumi, chicken, and different meats that looked perfect for sharing with guests, while the Snack Box has 4-6 single serving meat snacks. I ordered the Snack Box which would include 4-6 meat snacks like jerky, sticks, and other small items that are meant to be enjoyed on the go.
I had read a lot of great reviews about the Carnivore Club Classic Box, but I was interested to see if the Snack Box was just as great.
There wasn't that much information about it online so I didn't know what to expect, and while I like beef jerky well enough, I am not a connoisseur.
My Bottom Line Up Front Opinion: I really enjoyed the Carnivore Club box and found the selections to be a refreshingly higher quality and premium step up over the typical supermarket variety charcuterie. This ALSO makes a great gift for meat lovers in your life! Holiday Note: Now until end of year they are offering 25% off with code here CCDEAL25 at checkout.
My Carnivore Box Arrives!
I ordered my box in early November, so I was worried that I missed my shipment once Thanksgiving rolled around. I contacted customer service and learned that the way that Carnivore Club works is that once you order your box, it will ship during the first week of the following month.
I definitely didn't read the fine print when I joined Carnivore Club, so keep that in mind if you are hoping to receive your shipment in a hurry or send a timely gift.
Once my box arrived, which was more than a month after I initially ordered, I was more than ready to give Carnivore Club a try. Everything was packaged in an attractive brown box that looked like it would make a great gift for any meat lover. My shipment contained three bags of jerky and two meat sticks.
I had actually never tried a meat stick before, and I always associated them with road trip rest stops and potential heartburn. I love the idea of an elevated Slim Jim and I was interested in trying this higher quality version!
Let's get to it — what was inside? Let's open up this Carnivore Club Box!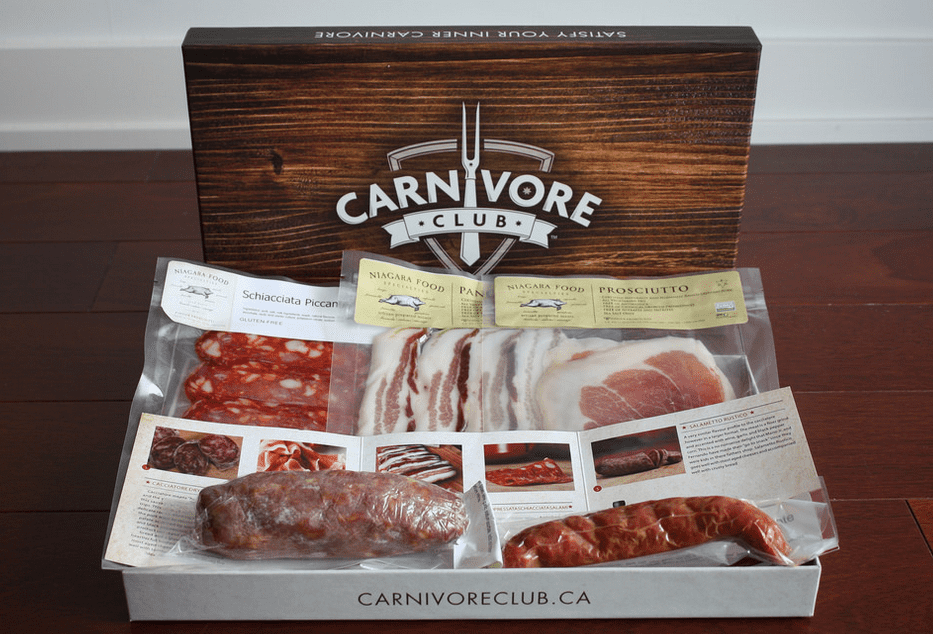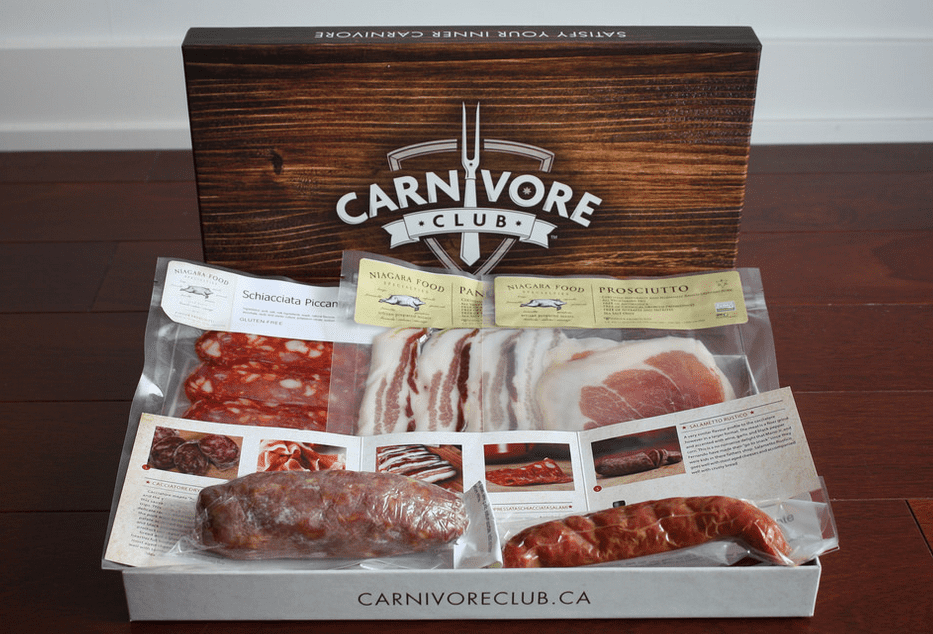 Surprise #1 Gramps Original Beef Jerky by Long Beach Jerky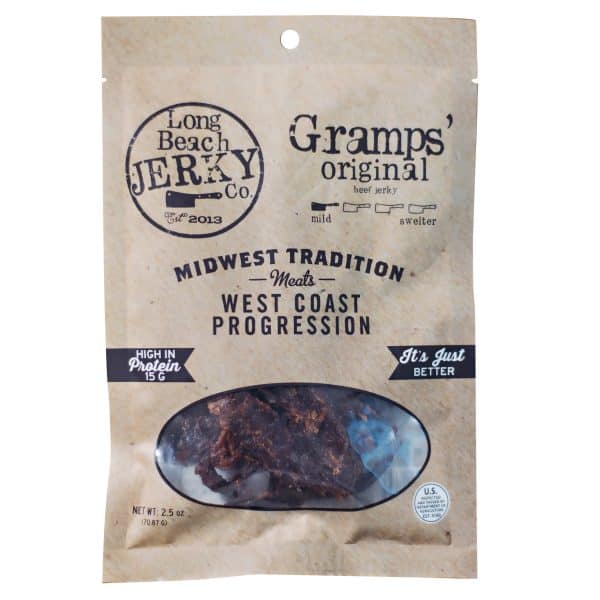 I decided to start with what seemed to be the mildest of the three jerky options. The original flavor of this jerky was really flavorful, but not too spicy. It was super delicious, but I was a bit disappointed to see that this jerky, along with the other two types which were also Long Beach Jerky brand, were not gluten free.
I thought this box would make a great gift for a grain-free friend of mine who is obsessed with protein, but this jerky was so good that I didn't mind keeping it all for myself. The flavor was smoky, bold and everything that you want in a jerky.
Pro- Not too spicy, but oh so tasty.
Con- Not gluten free, if that's your thing.
Surprise #2 Spicy Teriyaki Jerky by Long Beach Jerky

I was a little bit nervous when I read the packaging and it said that this jerky pairs well with a fire extinguisher! I can handle a touch of heat, but I am not a fan of the painfully spicy stuff! I took a careful bite, avoiding the visible pepper flakes and was surprised that this jerky had a sweet teriyaki flavor.
The heat crept up on me slowly and it wasn't as extreme as I feared, it was actually really delicious and full of flavor. To me, it was just the right amount of kick.
Pro- Just the right amount of heat, in my opinion.
Con- If you're looking for fire you might not be impressed.
Surprise #3 Buffalo Wing Jerky by Long Beach Jerky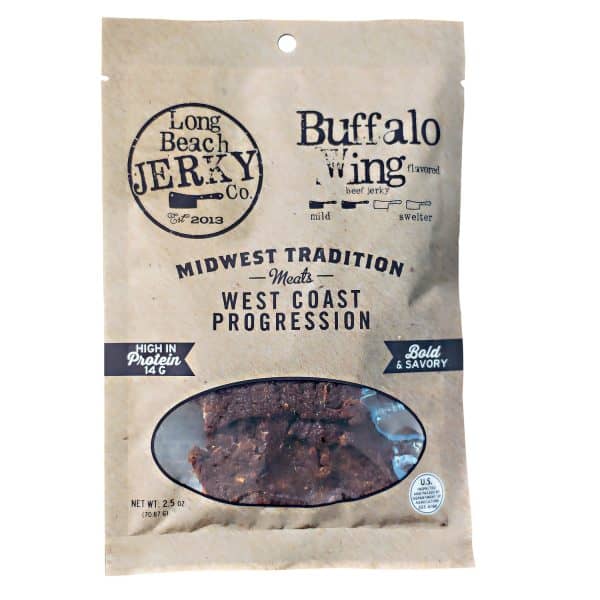 To be 100% honest, when I first opened this box and saw that all three jerkies were by the same brand I was a little bit disappointed.
I had hoped that subscribing to Carnivore Club would introduce me to a wide range of jerky brands and meat types and turn me into a full-on expert, and when I saw that my box only included two brands I was a little bit bummed out. Then I tried everything and I take back all of my complainings!
Each one of the Long Beach Jerky flavors was completely addictive. The zesty, juicy Buffalo Wing flavor might have been my favorite judging by the almost empty bag!
Pro- Addictive and delicious.
Con- Same old brand, but they're so good.
Surprise #4 Che-potle Meat Stick by Righteous Felon Jerky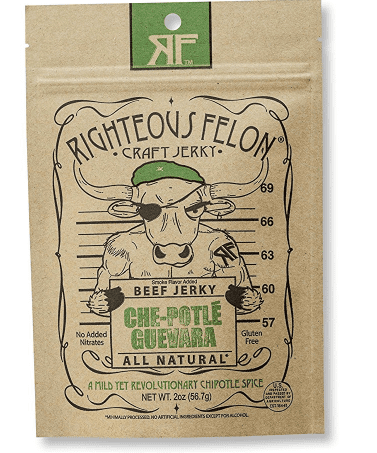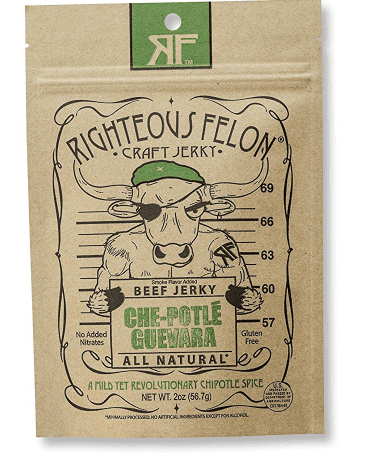 Once again, I decided to start with the more mild option, though reading the list of flavors and seeing words like chili powder, jalapenos and chipotle peppers I had a feeling that even the mild one would be packed with flavor. I was ready to snap into it and see what meat sticks were all about.
This snack was gluten-free, nitrate-free, and made from beef and pork raised without antibiotics. That appealed to me and since all of those diets are so popular I thought it was great that this Carnivore Club Subscription included snacks like that. It was a little bit strange to bite into what seemed to me like a skinny little portable pepperoni, but it was really good, spicy and flavorful.
Pro- Tasty meat on the go.
Con- If this is mild I am scared to try the spicy one!
Surprise #5 Habanero Meat Stick by Righteous Felon Jerky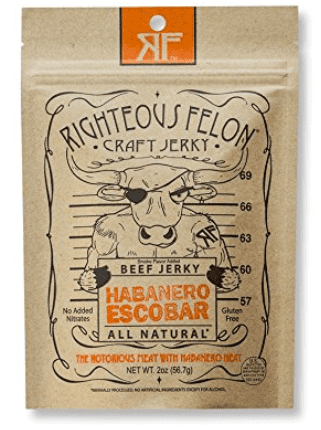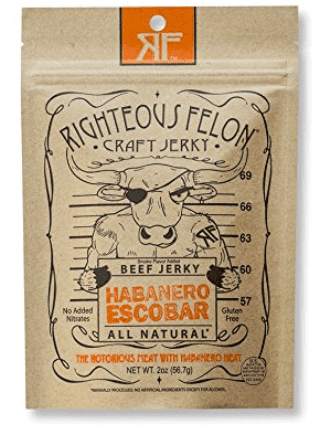 After experiencing what Righteous Felon Jerky thinks of as mild, I was hesitant to try this stick! I took a teeny tiny bite and was overcome by the heat of this meat!
If you love spicy foods this will surely be your favorite item in the box, but for me, this one was a big fat no.
I have been told that I'm a total wimp when it comes to spicy foods, so maybe it's not as hot as I'm making it out to be. For me, that one small bite was all that I could handle, but if you are a fan of hot stuff it might be perfect for you. Try it for yourself!
Pro- Something for the heat lovers.
Con- Definitely not for me!
Overall Assessment of Carnivore Club Snack Box
Pros
Very giftable.
Good portion sizes.
Great quality items.
I found new brands that I love.
Everything was delicious.
Cons
Very slow to arrive.
Lacks brand variety.
A little bit pricey.
Charcuterie Extravaganza!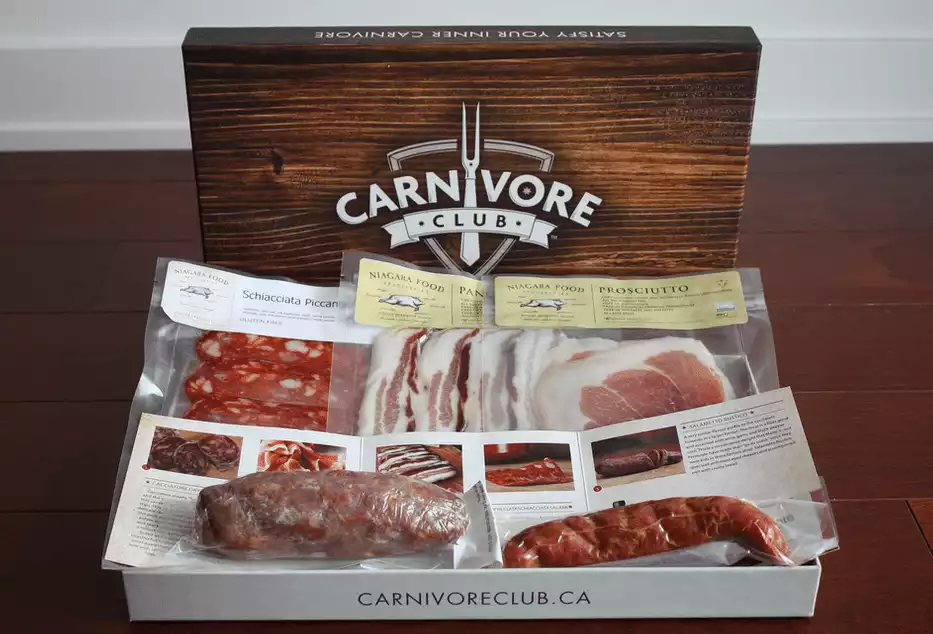 Why Go With Carnivore Club?
If you are a fan of charcuterie (and what meat loving person ISN'T), this is a must try box recommendation. Perfect for selfish personal indulgence, or as the ultimate GIFT. Original meat selections, premium quality, not your garden variety supermarket fare!
Save 25% Off with Code CCDEAL25 Here!
We earn a commission if you click this link and make a purchase at no additional cost to you.
Carnivore Club alternatives to consider- What else is similar?
Boarderie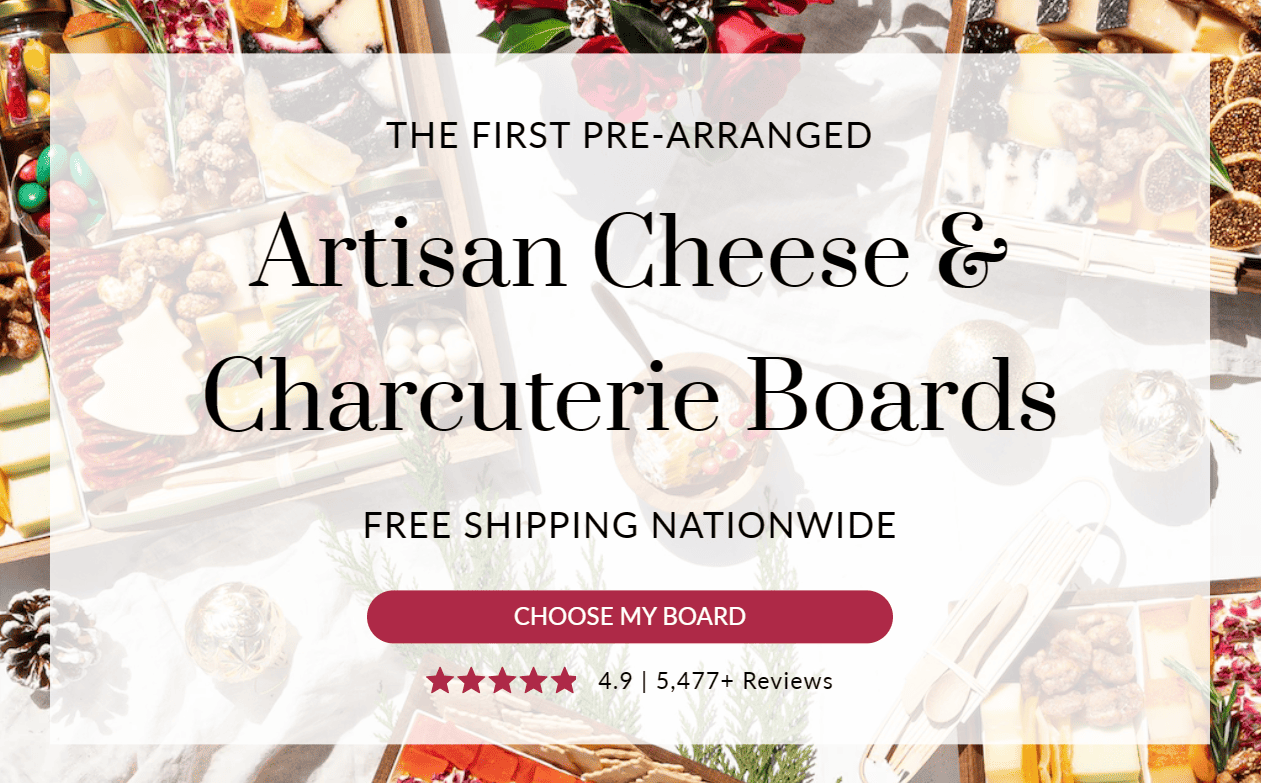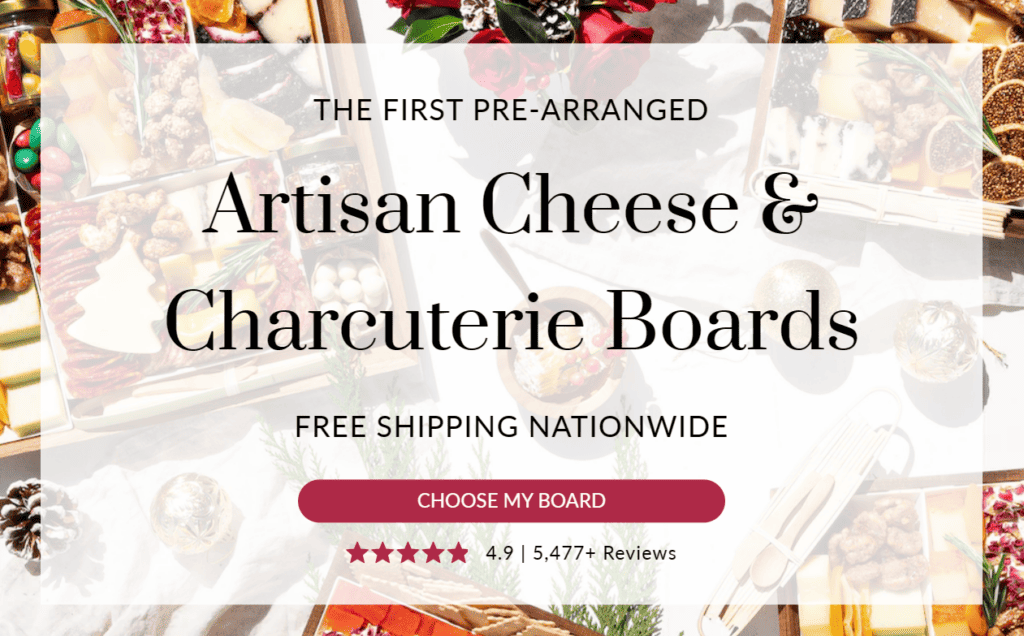 If you actually want a full own charcuterie WITH cheese and other delectable treats, FULLY ARRANGED, try out Boarderie here.
The trade-off here is cost, but these one-off (seasonal) boards make great party centerpieces or even corporate / professional gifts.
Three Jerks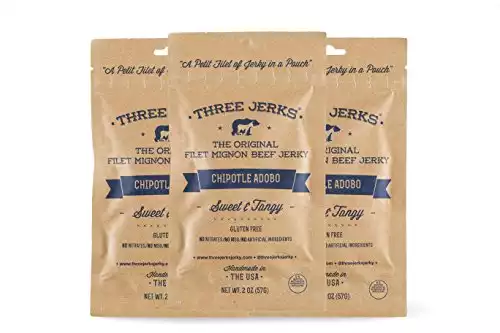 Three Jerks Jerky
Check Price
We earn a commission if you click this link and make a purchase at no additional cost to you.
11/28/2023 07:59 pm GMT
Three Jerks is another beef jerky delivery box. This one is $22.47 per shipment. Three Jerks features filet mignon beef jerky so you know that you would be receiving high-quality meat if you subscribed to this service.
Reviews say that their jerky is leaner and more succulent than most products that are on the market. I would love to try either of these subscriptions to see how they stack up against Carnivore Club.
Carnivore Club Discount Code
From time to time Carnivore Club offers discount codes. We update this section based on what's currently available and provide a time stamp:
FAQs About Carnivore Club
Is Carnivore Club worth the try?
Yes. If you are a meat lover, this is an excellent subscription box that offers meats that usually cannot be found in retail stores. They come from different regions, and sometimes you can even ored a knife with the box too.
Can I personalize the Carnivore Club box for gift?
Yes. You can gift someone a Carnivore Club box with a personal message. You need to type the message in the delivery information section before placing the order.
Does the Carnivore Club box offers international shipping?
Carnivore Club does not offer international shipping, they only deliver in the USA.
Final Word On Carnivore Club
I really did enjoy this box, though it wasn't exactly what I was expecting and there were some glitches. I was really shocked at how long it took to receive my shipment.
Like I said, I didn't read the fine print so I take responsibility for that, but all I could think was that, even though this would make a great gift, the lead time that you would need to send this out is pretty ridiculous. It would be a great gift, but not a last minute one!
I was also surprised that I only received two different brands despite getting five items in my box. I was hoping for a real variety of brands, types of items or flavors. I am new to the world of meat snacks, so maybe there just isn't quite as much innovation there as I expected.
Similar boxes seemed to stick with the same format of only sending out one or two different brands per shipment. With all of that said, everything in this box was really flavorful, high quality and tasty. I can't complain about the quality of items in this subscription box.
I will be looking for Long Beach Jerky in the future because I am pretty obsessed with their Buffalo Wing flavor. I would absolutely suggest this box to anyone who is a meat lover and enjoys jerkies and snacks. Just be sure that you know what you're getting into with Carnivore Club. It takes awhile, but it's worth the wait.
Charcuterie Extravaganza!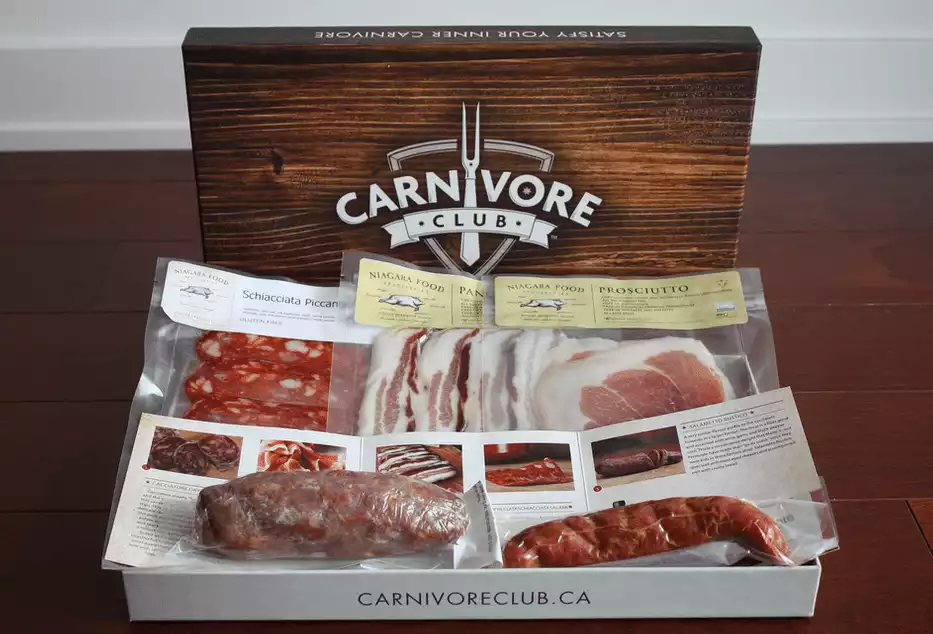 Why Go With Carnivore Club?
If you are a fan of charcuterie (and what meat loving person ISN'T), this is a must try box recommendation. Perfect for selfish personal indulgence, or as the ultimate GIFT. Original meat selections, premium quality, not your garden variety supermarket fare!
Save 25% Off with Code CCDEAL25 Here!
We earn a commission if you click this link and make a purchase at no additional cost to you.