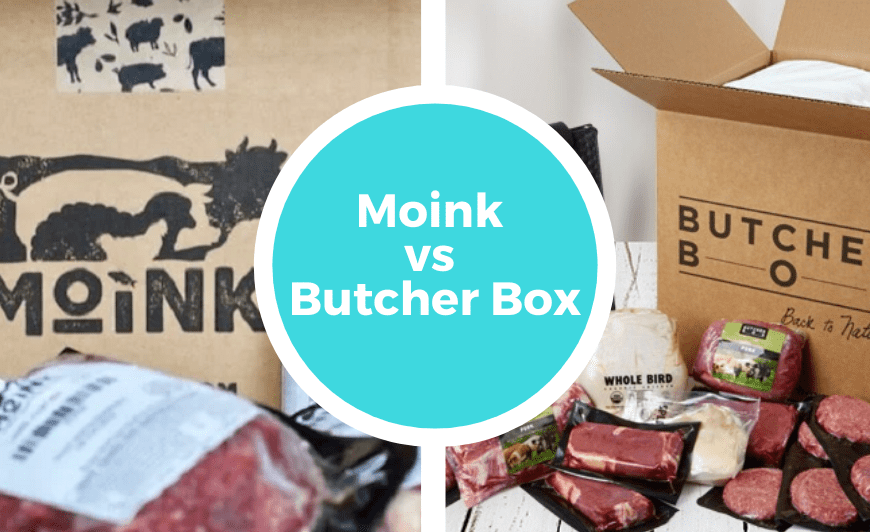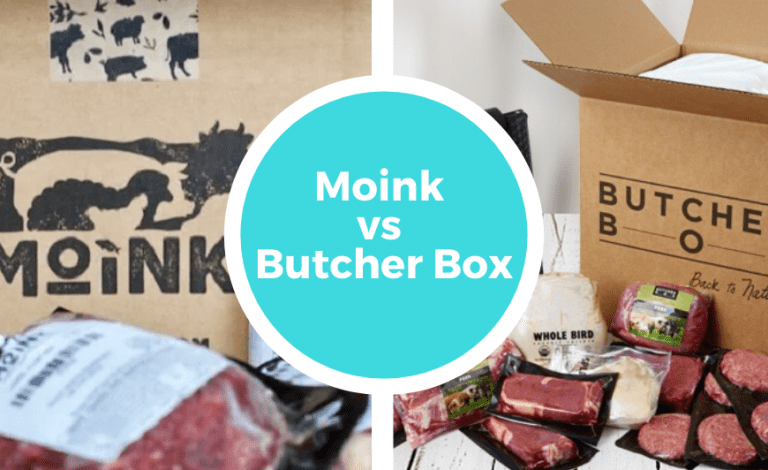 Both Moink Box and Butcher Box are meat distributors. They aren't online grocery stores or farms. Instead, they both collaborate with several family-owned farms that supply these two companies with organic chicken, heritage breed pork, and grass-fed beef. Then, all these fresh products are shipped to your doorstep every month, based on your membership.
Main Differences between Moink vs Butcher Box
The Main Differences between Moink vs Butcher Box are:
Moink delivers in 50 states, whereas Butcher Box covers only 48 states;
Moink offers a satisfaction guarantee, whereas on the Butcher Box website I couldn't find this kind of perk;
Butcher Box offers a broader selection of available items (around 60), whereas Moink Box features approximately 30 different products;
Butcher Box only markets meat, whereas Moink also delivers wild-caught seafood.
Moink vs Butcher Box Comparison – Brief Overview
Moink
Read More

Moink vs Butcher Box: Which Did I Stick With?