Latest posts by Erin Jamieson
(see all)
Marley Spoon and Blue Apron are part of a growing trend–and it's one that can save you time and deliver high-quality meals to your dinner table.
By 2025, online meal kits are expected to grow at a rate of twenty percent–which points to the rising popularity of meal delivery services. Among the leading companies? Marley Spoon and Blue Apron.
But exactly how do these two companies stack up against each other and which is more worth your money?
Join us as we delve into what you need to consider when deciding between meal delivery services.
Bottom Line Up Front: I personally preferred the more seasonal ingredients and interesting meal variety offered by Marley Spoon in this comparison vs Blue Apron meals. Overall, this makes it our preferred choice.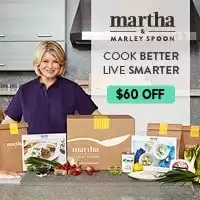 Why Go with Martha & Marley Spoon?
Martha and Marley Spoon is a GREAT option if you are looking for meals that are interesting, seasonal and tasty, but not TOO exotic. Put simply, it's one of my FAVs and has the best overall value in the meal delivery category.
Take $60 Off
We earn a commission if you click this link and make a purchase at no additional cost to you.
Main Differences Between Marley Spoon vs Blue Apron
The main differences between Marley Spoon and Blue Apron are:
Marley Spoon offers more seasonal and local ingredients, whereas Blue Apron is templated
Marley Spoon offers more transparency about their ingredient sourcing
Marley Spoon meals are more varied than Blue Apron
Of course, read the FULL comparison to see how I decided…
Why are meal delivery services so popular in the United States?
Meal delivery services are rising in popularity–and not by chance. There are a few reasons behind the trend, but one of the primary reasons is that fewer Americans are cooking at home. A compilation of studies published in the Nutrition Journal found that in 1965, eighty-eight percent to ninety-five percent of Americans made meals at home, a rate which has dropped over thirty percent, and likely continues to fall.
In 2014, under sixty percent of Americans cook at home on a daily basis–so while cooking at home is not completely gone, it certainly has declined in popularity and frequency. But why?
For one, Americans are leading increasingly hectic lives. According to the Center for American Progress, the United States is perhaps the 'most overworked' developed country, with over eighty-five percent of males and over sixty-six percent of females working over a forty hour work week.
Even if you're not among those numbers, there is an increasing drive to participate in more academic, social, and extracurricular activities. Between parents' and kids' and even singles' hectic schedules, it's hard to find time to sit down to a home cooked meal.
Delivery services for meals offer Americans a chance to save prep time with prepared ingredients in a meal kit and also save them a trip to the grocery store, as well as the effort to come up with a recipe to cook.
There's also some nominal cost savings if – for example – you are shopping at Trader Joe's or Whole Foods for organic ingredients. Meal kits are precisely portioned to minimize food waste.
But isn't that where takeout and fast food comes in?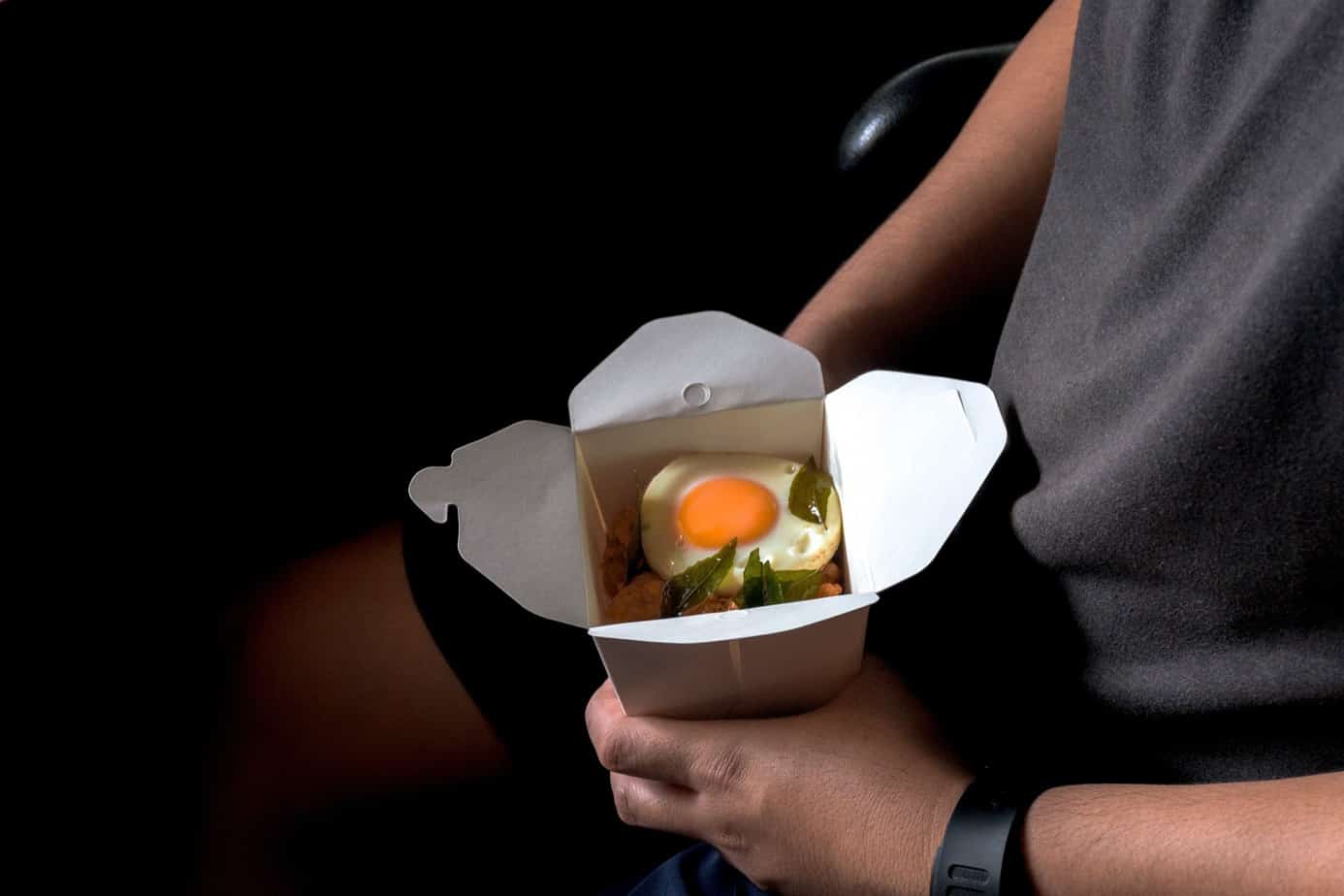 Make no mistake: Americans do love eating out.
As recently as 2017, studies indicated that Americans, on average, ate out four or five times a week, or over eighteen meals every month. That also comes at a financial cost: if you're eating out as much as an American does, you're easily spending over two hundred and thirty dollars a month (assuming the price of an average meal at around or over thirteen dollars, plus tips, gas money, and extras).
Add to it that an average American around that time spent over twelve hundred dollars a year on fast food alone, and it's clear that both traditional take out and fast food have been prominent choices to replace the more onerous and time-consuming task of cooking at home.
But there's a sign that's starting to change.
For one, more Americans are demanding healthier options. Health trends come and go, but this trend has consumers looking at ingredients, increasingly more interested in whole foods, and desiring to have a healthier plate. That might explain why even fast food restaurants have over the past years added more light or ostensibly healthier options.
The problem? Many don't know how to get it or have access to healthy food, especially when they're crunched for time.
That's where meal kits come in.
What are the advantages of meal delivery services as opposed to taking out?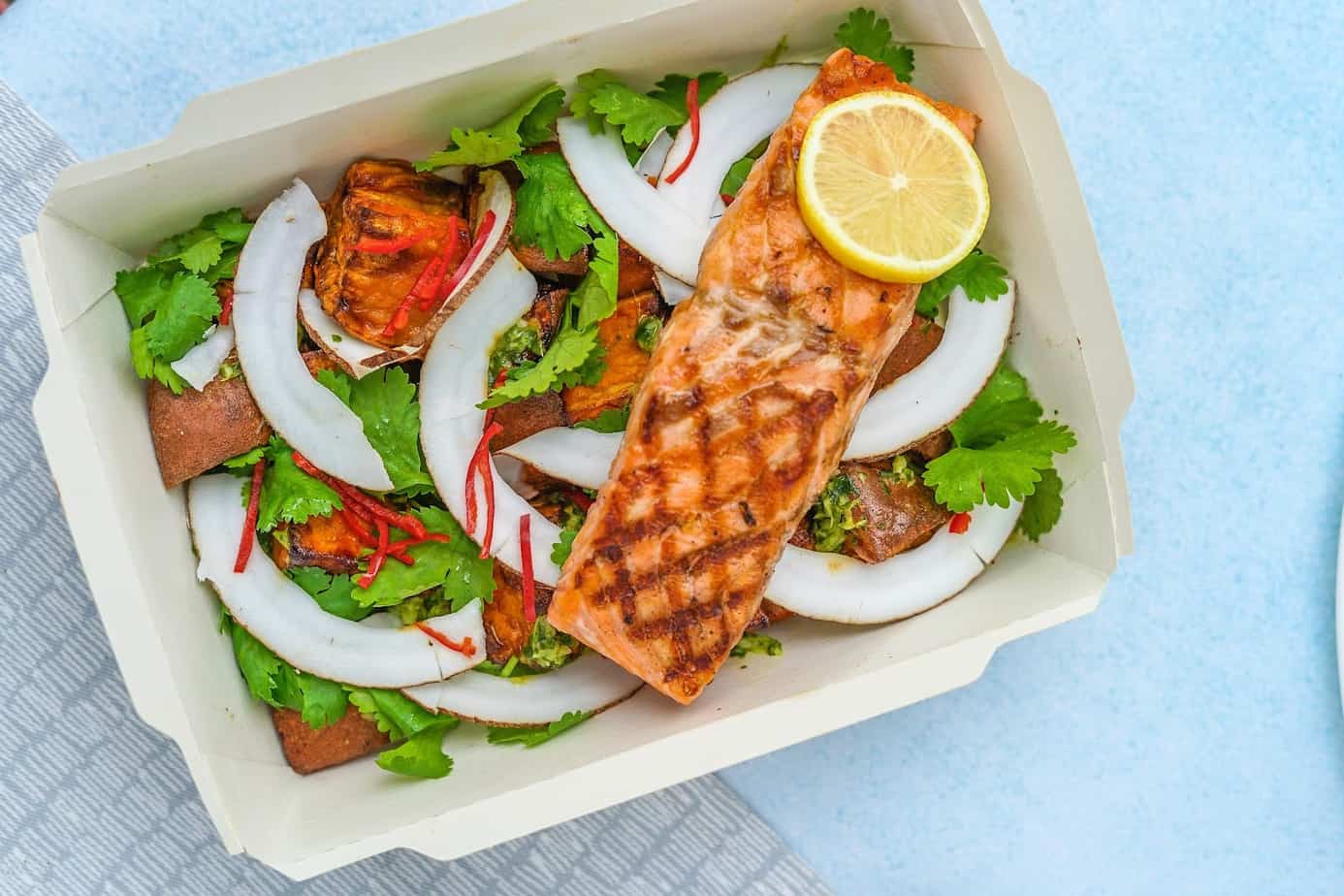 Like take out or fast food, meal delivery services are relatively easier, quicker, and convenient than cooking from scratch. That's because you won't have to come up with a recipe, grocery shop, and the ingredients will be mostly prepped for you. You just have to follow the directions.
But there are advantages that go beyond a matter of convenience. Compared to meals out, delivery services provide meals that:
Over ninety percent of meals out have above the recommended calories for a single meal, with around fifteen hundred calories and excessive grams of fat, sodium, and even added sugars. In contrast, not only are meal kits lower in calories, but many offer plans that have calorie proportioned meals available.
Provide a greater variety of nutrients.
Another issue with many meals out is that they do not incorporate a variety of vegetables and fruit alongside protein entrees. Colorful plates are not only more pleasing to look at, but provide greater diversity in terms of vitamins and minerals.
Mix it up more while keeping the quality consistent.
While you can go to different places for taking out, there's no guarantee that the quality will be consistent. With a meal delivery service, however, not only are you more likely to get consistent results, but you'll also be given an array of choices in terms of cuisine, flavors, and ingredients.
Inspire and teach you how to cook:
While it's true that using a meal delivery service could take a bit more time to get dinner on the table than if you were to swing by your local fast food joint, what a meal delivery service can do is inspire you to cook, while cutting down on overall prep time. You may learn new cooking techniques and cuisines with the best meal kits, and all with the convenience of meal delivery services.
Potentially save you time:
And if time is the biggest obstacle, consider this: if you get to carry out from a popular place, not only do you have to drive there, but you could be facing a long wait. In that time, you could have prepared and had a meal ready to go using a meal kit from a delivery service.
What criteria should we look for when comparing meal delivery services?
When comparing two prominent meal delivery services like Marley Spoon vs Blue Apron, it can become overwhelming, in part because both companies offer quality meals and the convenience of getting them delivered right to you. But instead of getting bogged down by how much both offer, it's best to approach each company systematically, looking at and comparing how Marley Apron compares with Blue Apron on the following categories:
Customer and expert reviews:
Do customers approve of the service? What has their experiences been like? Instead of just looking at average ratings, also make sure you know why people like or dislike the company, so you know if it's something that would affect you or not. Steer clear of promotional material, like testimonies on the company's sites, as these are handpicked and not necessarily representative of customers' experiences overall.
Are delivery and shipping included in the cost? Are there certain locations they cannot or will not deliver to? Is there any flexibility as to what day your meals are delivered for the week?
What kind of plans are offered, in terms of a number of servings, days per week, and dietary needs or preferences? Is there any degree of customization and how do they handle food allergies or special dietary needs? What about plain old picky eaters? How much say do you have in selecting your meals?
How healthy are these meals? Do you receive full nutritional information, and do the meals provide a balance of proteins, healthy fats, and carbohydrates?
Do the meals appear colorful or rather bland? Do you see new ingredients incorporated in recipes, or are a certain set of ingredients constantly used? Are there multiple cuisines offered so you won't get bored? How often are recipes refreshed?
It's not exclusively about the recipes and ingredients! Do recipes come with easy to follow instructions? Do you get anything else, like cooking tutorials or bonus online material?
Where do the ingredients come from, and what exactly are they? If it's important to you, do theey use organic ingredients? Non-GMO? In terms of meat, is it raised without antibiotics? Grass fed? Is fish from a reputable source and sustainably caught?
How does the meal service compare with others, in terms of both quantity and quality? Does the price point feel like a good match?
Now, taking out own criteria mentioned above, we'll go through each category and make a verdict as to whether Marley Spoon or Blue Apron perform better. You may be surprised, so read on.
1. Customer and Expert Reviews:
This is one of the most important factors we will look at. While you shouldn't take every single experience and review at face value, what you should do is pay attention to trends and overall patterns.
Marley and Spoon: Marley and Spoon hold an average three out of five stars on Trustpilot, with over one thousand customer reviews. The majority– fifty-eight percent gave the meal delivery service as excellent, the highest possible rating, but lower reviews dragged the average down, with eleven percent giving it a one star. Satisfied customers raved about fresh ingredients, the overall taste, and how easy meals were to prepare. Complaints were most frequent concerning customer service: customers reported inadequate communication in regards to mixed up deliveries or deliveries with past prime ingredients, as well as long wait times. PC Mag has it at a three and a half star rating overall, though some other sites have it higher.

Blue Apron: On TrustPilot, Blue Apron holds a four out of five-star rating with an average of over two thousand customer reviews, but less than half (forty-eight percent) gave it an excellent rating. Though the ratings are higher with Blue Apron on average, the ratings are more equally distributed, meaning there were less widely varying levels of satisfaction. A variety of recipes, fresh ingredients, and overall value was appreciated. Many mentioned that servings sizes were generous enough for leftovers, but not so much as to be overwhelming. While there were less very poor reviews, most of these covered issues of missing ingredients and miscommunication.

Winner: Blue Apron. While both hold reasonable ratings, Blue Apron definitely has a higher average. And while there were more customers giving Marley and Spoon that excellent rating, it seems that experiences with Blue Apron were a little more consistent. That is, you may be very well in that nearly sixty percent of customers that love Marley and Spoon, but with Blue Apron you're more likely to at least fall somewhere in the middle as to a level of satisfaction. While both had reports of communication issues, Blue Apron's seems to be less frequent, or at very least, less troubling.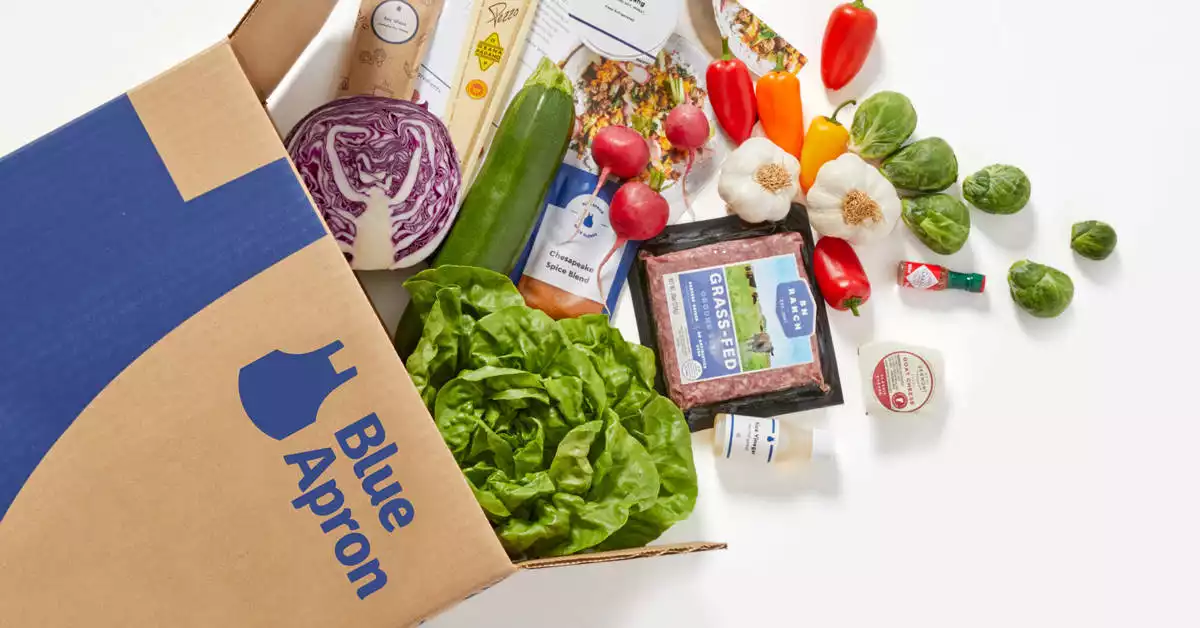 Top Meal Delivery Service | Blue Apron
Follow their easy step-by-step recipes to learn new skills, try new tastes, and make your family amazing meals.
Get Started
We earn a commission if you click this link and make a purchase at no additional cost to you.
2. Delivery Details:
How you get your meal delivered is, of course, important as well. Look, ideally, for a plan that is flexible and also transparent.
Marley and Spoon: Marley and Spoon offer free delivery, plus you can choose what day of the week you get your order. And with the option to skip weeks when you need to, the delivery services offer the flexibility you need.

Blue Apron: Blue Apron also offers free shipping, and you may skip a delivery until the order has already been processed. While they do delivery all seven days of the week, it's less clear has much control you have over what day they deliver. They deliver in most locations, with a few exceptions.

Winner: Marley and Spoon. This was almost a tie, but Marley and Spoon is a bit more direct about how their delivery services work. Likely the differences are minimal.
3. Plans for you?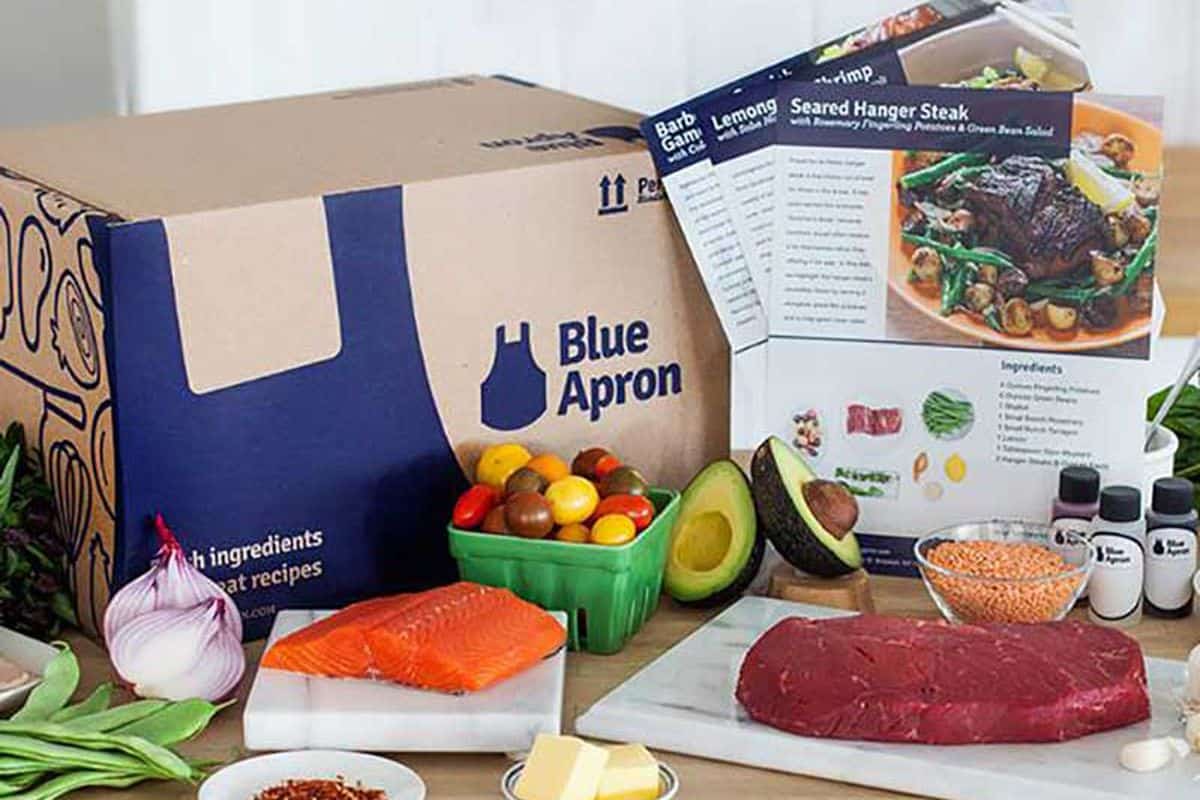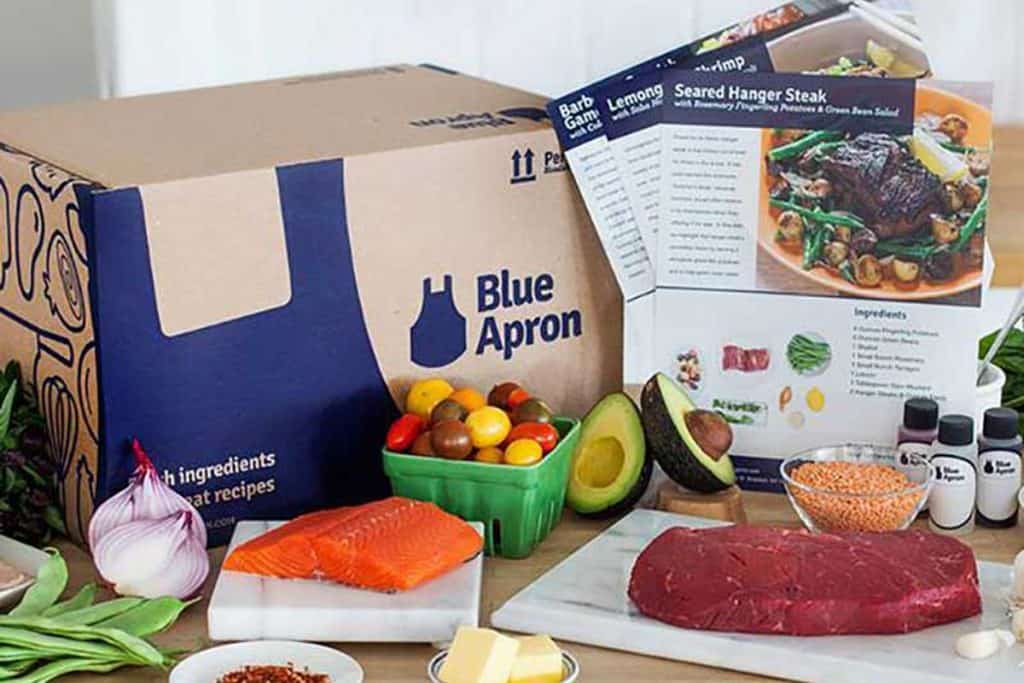 One of the most important factors when selecting a meal delivery service is finding one that offers plans that fit your lifestyle, including dietary needs (vegetarian options, gluten free options, etc…) and taste preferences.
Marley and Spoon: Marley and Spoon offer two basic plans, with recipes for either two or four people. There are no specific dietary meal plans; instead, you select your own meal menu every week from their weekly meals recipes. They have an impressive eighteen thousand recipes, with about twenty different recipes to choose from every week. Recipes have tags for different lifestyles, such as "healthy," "vegetarian meals,", Vegan meals", "kid-friendly," "gluten-free," "low calorie," types of protein, as well as flavor profiles such as "spicy". There's a good deal of variety (even low-carb vegetarian, for example), but you may have fewer menu options if you have a specific dietary need or preference.

Blue Apron: Blue Apron offers a few more menu plans than Marley and Spoon. The four plans include a signature, freestyle, vegetarian, and signature for four. Except for the signature for four, all meal plans serve two people and you can receive two to three recipes per week. Freestyle is specially designed for those wishing to follow Weight Watcher points, while the signature is general plans. Within those general plans, you'll find a variety of cuisines, but there's less in the way of labels for things such as gluten-free meals; calorie controlled are more specific to the Freestyle plan. Within each plan, you'll have six options to choose from each week.

Winner: Draw. While Blue Apron has more plans that are specific to dietary needs, it's limited to either vegetarian and dieting. While those are great features, you arguably have about the same amount of options to opt for each week, though Blue Apron meals may be slightly better than Marley and Spoon for vegetarians. If you're gluten free, Marley and Spoon may be better. Marley and Spoon may also be better if you prefer the a la carte feel. Overall, there are pluses and minuses to both.
4. Nutritionally Balanced:
While it's great to have food that tastes good, it's also nice to know that what you're eating are healthy meals, too.
Marley and Spoon: Marley and Spoon offer individuals options that are labeled as 'healthy' though it is unclear what that criteria is. All recipes do include full nutritional information, and most recipes seem to have a nice balance of different food groups.

Blue Apron: Blue Apron offers an entire plan, the Freestyle Plan, devoted to Weight Watcher approved recipes. All recipes do come with full nutritional information, and as with Marley and Spoon, there seems to be a nice variety of different food groups and ingredients.

Winner: Draw. Blue Apron has a plan specifically designed for healthy options, but it's a shame it's not also suited for alternative dietary needs, such as vegetarian. It would be nice to see it incorporated throughout. Marley and Spoon do offer recipes labeled as healthy, and that's especially nice for the a la carte option, but we'd like to see that criteria specified more. With full nutritional information and a nice variety of food groups, it is easy to make healthy decisions. Again, this comes to a matter of preference: if your only concern is eating healthy, Blue Apron is a better bet, but if you want more flexibility and the ability to choose healthy recipes for vegetarian lifestyles, for instance, Marley and Spoon are better.
5. Colorful Variety:
We'll keep this one short and sweet. Both companies do an excellent job of providing colorful dishes with a variety of ingredients. Winner: Draw.
6. Extra Features:
While looking into the quality and type of ingredients, as well as delivery options is important, so too are the aids that help guide you in preparing recipes.
Marley and Spoon: Marley and Spoon come with pre-portioned ingredients and recipe cards including high-quality photos. Most recipes can be completed in "six easy steps" and the portion sizes are on point.

Blue Apron: Blue Apron also comes with pre-portioned ingredients and step by step instructions.

Winner: Marley and Spoon. Neither Marley and Spoon or Blue Apron go way above and beyond in terms of what they give you, but both are adequate. However, we like the idea of six step preparation for most meals, as well as photos to guide your meal prep.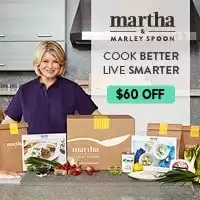 Why Go with Martha & Marley Spoon?
Martha and Marley Spoon is a GREAT option if you are looking for meals that are interesting, seasonal and tasty, but not TOO exotic. Put simply, it's one of my FAVs and has the best overall value in the meal delivery category.
Take $60 Off
We earn a commission if you click this link and make a purchase at no additional cost to you.
7. Quality of Ingredients: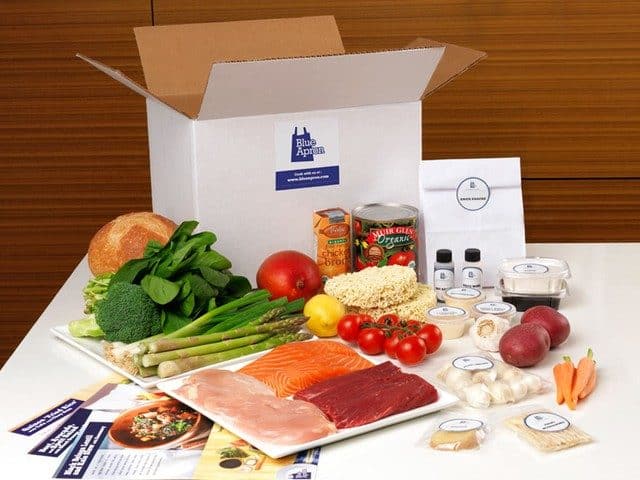 The overall quality of your ingredients matters as well. While it may not be a deal breaker for all customers, is may be for some.
Marley and Spoon: Marley and Spoon source seasonal ingredients for the freshest taste, and tries to work with more local producers. They also mention that they include grass-fed beef and antibiotic-free chicken, though it's not clear if this is just for specific recipes, or for all of the recipes offered.

Blue Apron: Blue Apron meat comes solely from animals that have been treated humanely based upon the standards of the Animal Welfare Policy. There is no mention, however, of where they source they produce from, or how the animals were raised otherwise.

Winner: Marley and Spoon. While we certainly appreciate Blue Apron's efforts to include animals only that have been treated with decency, Marley and Spoon provides more information as to the nature of their ingredients in the weekly menu cards, and seem to make an effort to source from smaller producers.
8. Overall Value:
Overall value takes price and features into consideration. Let's take a look at pricing and what you get for both Marley and Spoon and Blue Apron. We will be providing regular, not discounted prices.
Marley and Spoon: Marley and Spoon at normal price costs forty-eight dollars for two people for two meals a week.

Blue Apron costs also forty-eight dollars for two people for two meals per week.

Winner: Marley Spoon. While promotions can make one initially cheaper than the other, the price point is equal for both. However, with Marley and Spoon, you're getting smaller sourced and seasonal ingredients.
Final Verdict: Blue Apron or Marley Spoon?
Bottom Line: For most customers, Marley and Spoon is a slightly better choice.
Early in this review, the reviews steered us more towards Blue Apron. However, a large majority still rate Marley and Spoon as excellent, with enough support for us to think, in addition to higher overall value, more flexibility, visual recipe aids, and respect to a variety of lifestyles, it seems to be the best bet.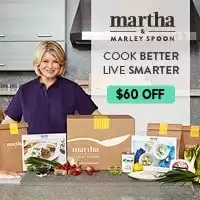 Why Go with Martha & Marley Spoon?
Martha and Marley Spoon is a GREAT option if you are looking for meals that are interesting, seasonal and tasty, but not TOO exotic. Put simply, it's one of my FAVs and has the best overall value in the meal delivery category.
Take $60 Off
We earn a commission if you click this link and make a purchase at no additional cost to you.
Further Reading on Meal Kit Services & Meal Options