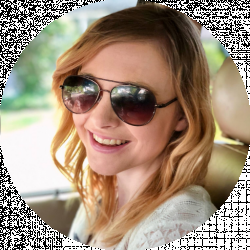 Latest posts by Erin Jamieson
(see all)
Ask most people in my family what their favorite holiday is, and they'll probably say Christmas or Thanksgiving.
While I appreciate parts of those holidays- and find Easter the most meaningful, the holiday I enjoy most has always been Halloween. The spookiness of the season and autumn chill pull me in like no other holiday does.
It's a shame to enjoy that only once a year, which is why I love the variety of horror subscription boxes available today.
Whether you love the lighter, spooky side of Horror or the darkest movies and books possible, there's something for everyone.
From decor to book clubs and even Halloween treats, I'm sharing my shortlist for the best horror subscription boxes.
Bottom Line Up Front Summary
Horror subscription boxes are full of fun and terror- from classic movies to collectibles as unique as skulls. If I were to recommend just one subscription box for horror fans, it would be My Thrill Club. With two hardcovers shipped every month, it's perhaps the best value on this list- and a way to dig deep into Horror, no matter where you are.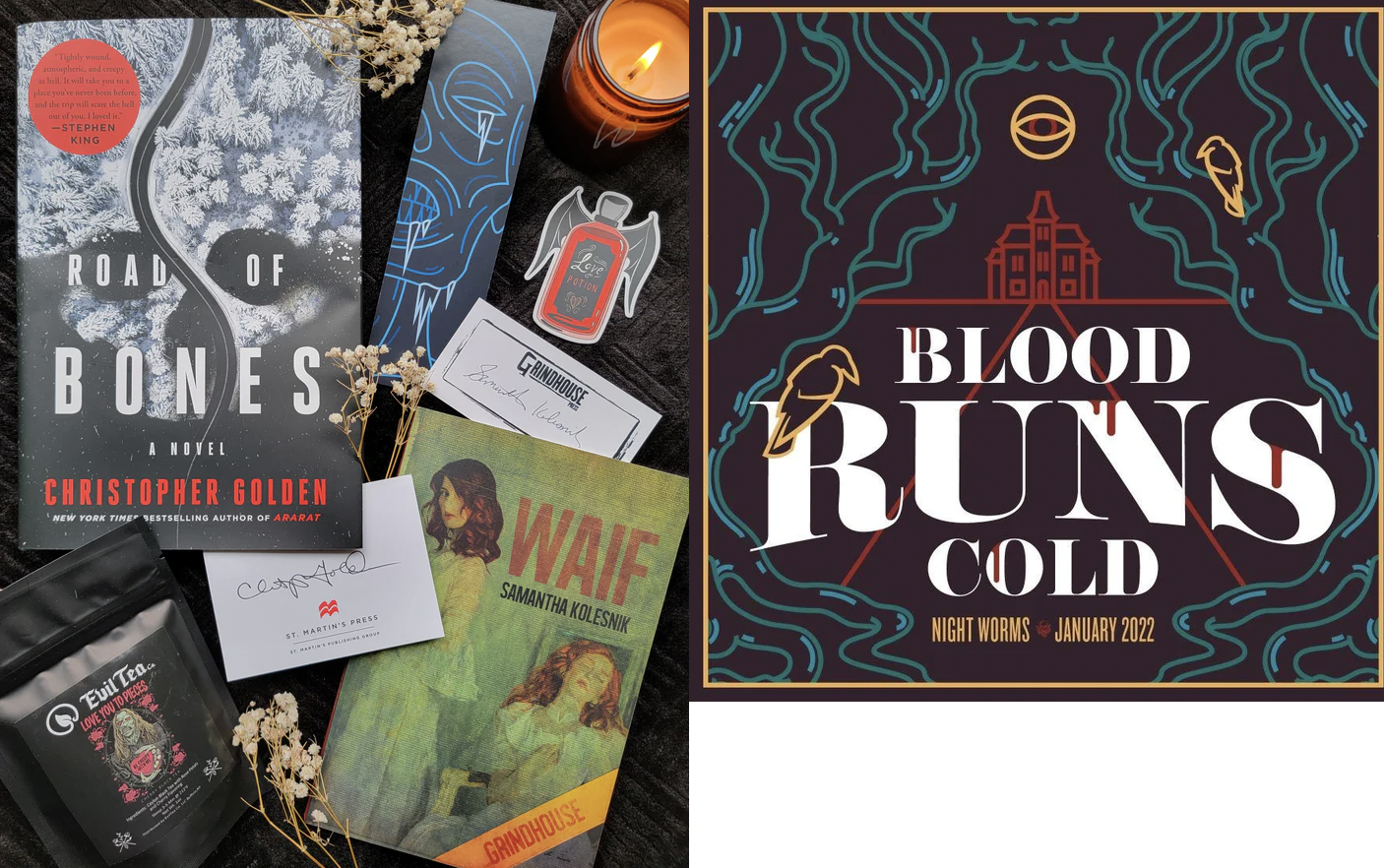 My Top Picks
My Selection Criteria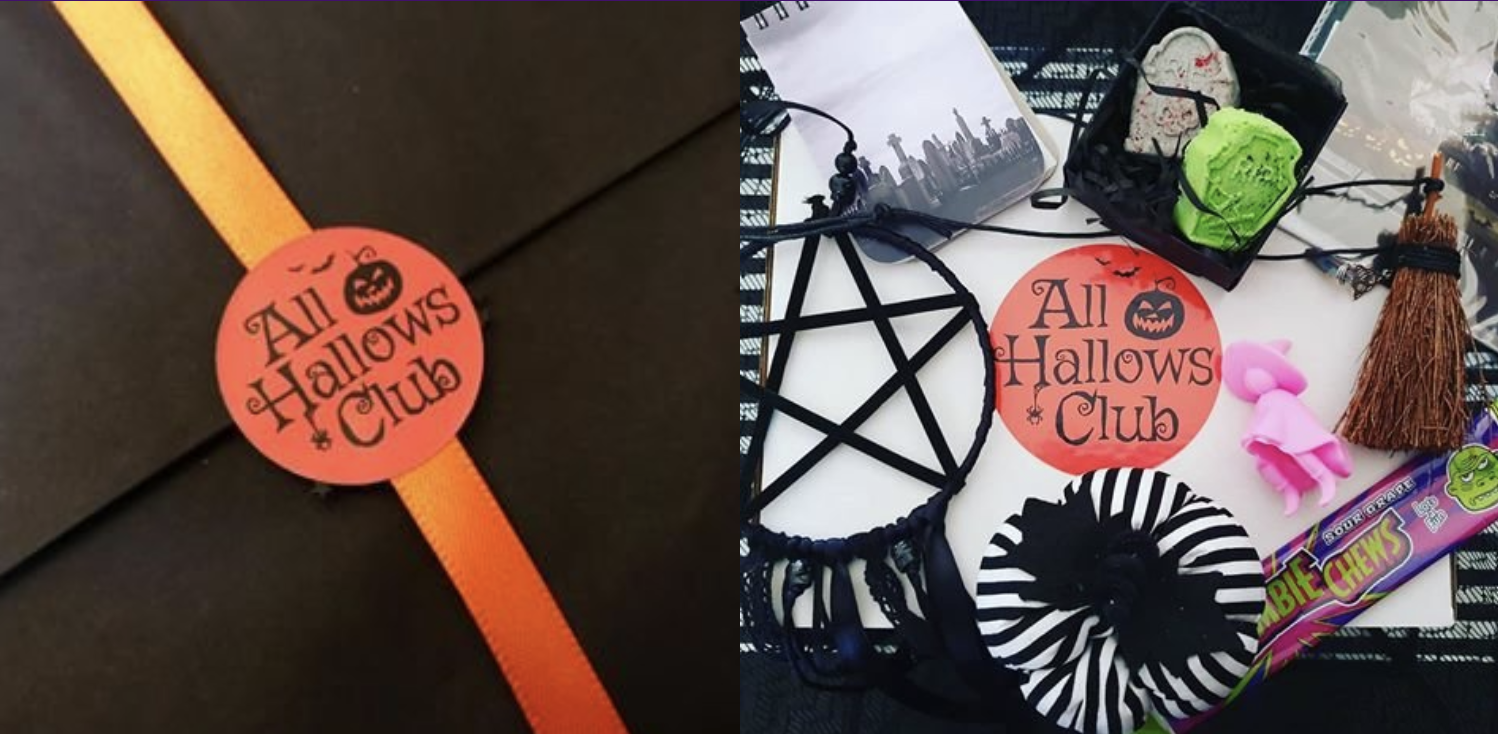 Something really exciting for all horror fans? Not only are there horror subscription boxes, but there are more than ever. I soon realized that's not all good news. Some of the first horror subscription boxes I came across are lagging in quality and customer service. That's why I'm sharing my thought process on how I came up with this shortlist. Feel free to skip ahead to my picks if you're in a hurry.
Types of Horror/ Halloween Subscription Boxes
Something that I love about the horror and thriller community? Their endless love for self-expression and creativity. Because of this, I wanted to showcase just how many ways there are to celebrate Horror. You might be a book nerd like me or find the best way to experience Horror is through visual arts. So I made sure to include something for everyone, with subscription boxes and clubs focused on:
Books

Film/ Movies/ TV

Decor and Crafts

Makeup

Halloween Snacks
I also wanted a selection of darker Horror and light takes on Horror. That meant finding intense and thrilling items and more lighthearted takes- like having fun with Halloween snacks or decor. That way, you can find something for whatever mood you're in and maybe for budding, younger fans too. So while I'm taking a little liberty with my interpretation, who's to say you can't enjoy a good horror film with some tasty treats?
Variety & Consistency
Within a horror or Halloween subscription, I was interested in two factors that could appear the opposite. I wanted enough variety to keep things interesting, month after month- but I also wanted every service to feel cohesive. I was interested in subscriptions that provide more or less the same quality every month, within the same thing- but still weren't afraid to play a bit.
Subscription Plans
One of the scariest things about a subscription (no pun intended) is not the content itself but the commitment. While there's nothing wrong with signing up for a year-long subscription if you're sure you're going to use it, I mostly looked for flexible subscription boxes that ship at a reasonable frequency. I can be canceled either online or through customer service.
Customer Experience & Shipping
The other sticking point is customer service. You won't see some popular horror subscription boxes on my lists, such as Hunt a Killer, the Spooky Book Club, and Parcel of Terror. The reason: far too many complaints and a poor reputation. So I investigated external customer reviews and only selected subscription boxes that the majority of customers enjoy- and feel are worth their money- even if there is only a small sample of reviews.
Aside from that, transparent shipping and billing policies and secure websites also factored into my decision. The contents in your horror subscription box may frighten you- but I don't want customer service to scare you off.
Subscription Boxes to Celebrate Horror Year-Round
Get ready to celebrate your love for all things horror year round! These fun and daring subscription boxes range from book clubs to makeup to decor and will help you discover your passion even more (they're also great for gifting). While there are many other popular horror subscription boxes, these stand out for high customer satisfaction and unique features.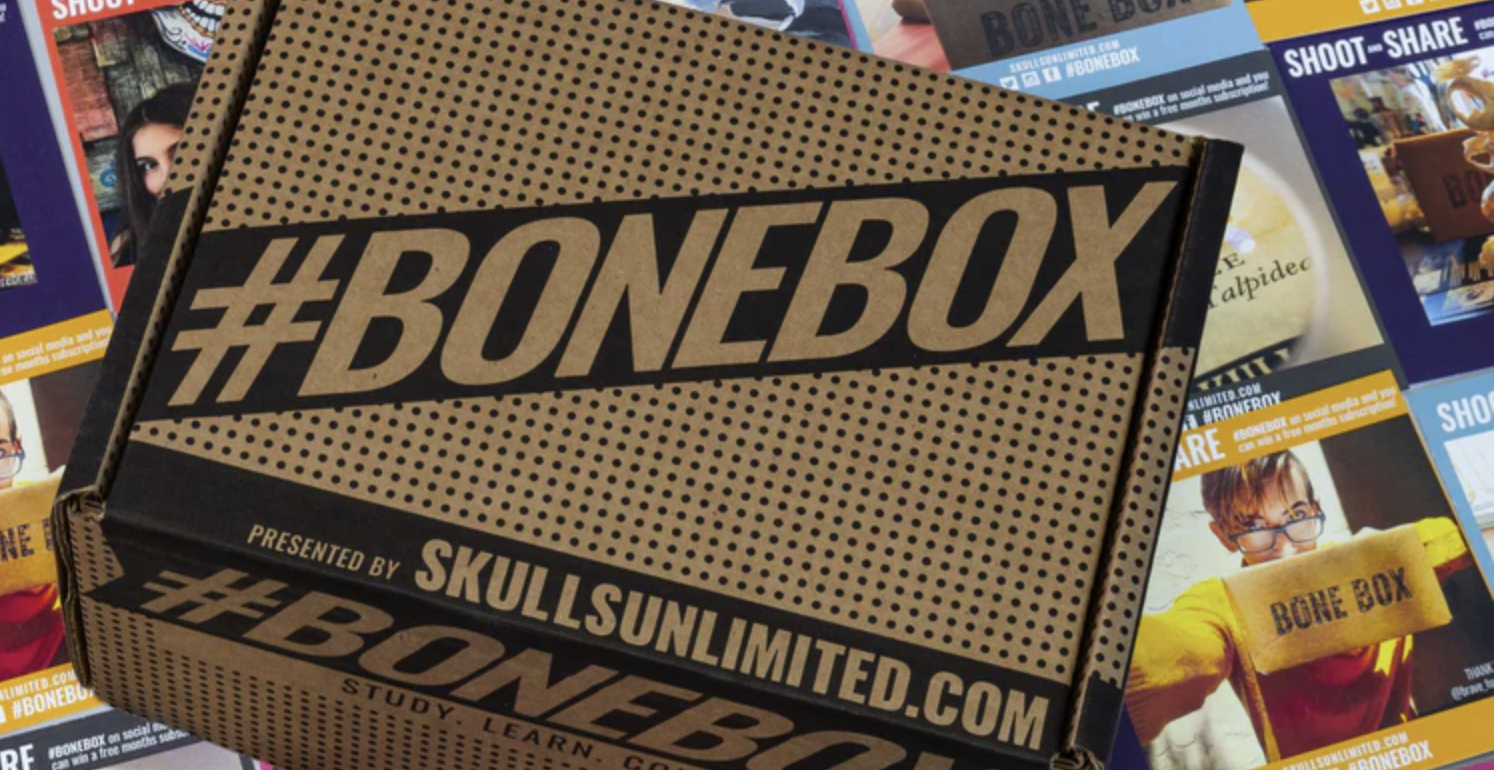 This is undoubtedly the most unique horror subscription box on my list for serious horror fans. This remarkable company supplies ethically sourced, genuine skulls for everyone from collectors to instructional institutions. Their Bone Box is their signature subscription that provides you with a genuine skull and collectibles.
What's In Each Box

Every box ships with a mystery animal skull or another annual specimen, a collectible card, an art item, and discounts for more skulls or collectibles. Each skull is carefully whitened and treated with chemicals for superior preservation and aesthetic appeal. You can get everything from skulls to teeth, claws, and bacula.
How the Subscription Works
Your subscription is paid monthly and processed on the 15th. While you can't return or exchange items, you can manage your subscription via email- no contracts are required. They service 48 contiguous United States but can't ship internationally.
Pros
Genuine Skulls- No Replicas

Professional Preservation

Ships with Other Collectibles, Discounts
Cons
Can't Choose What You Get

Value Varies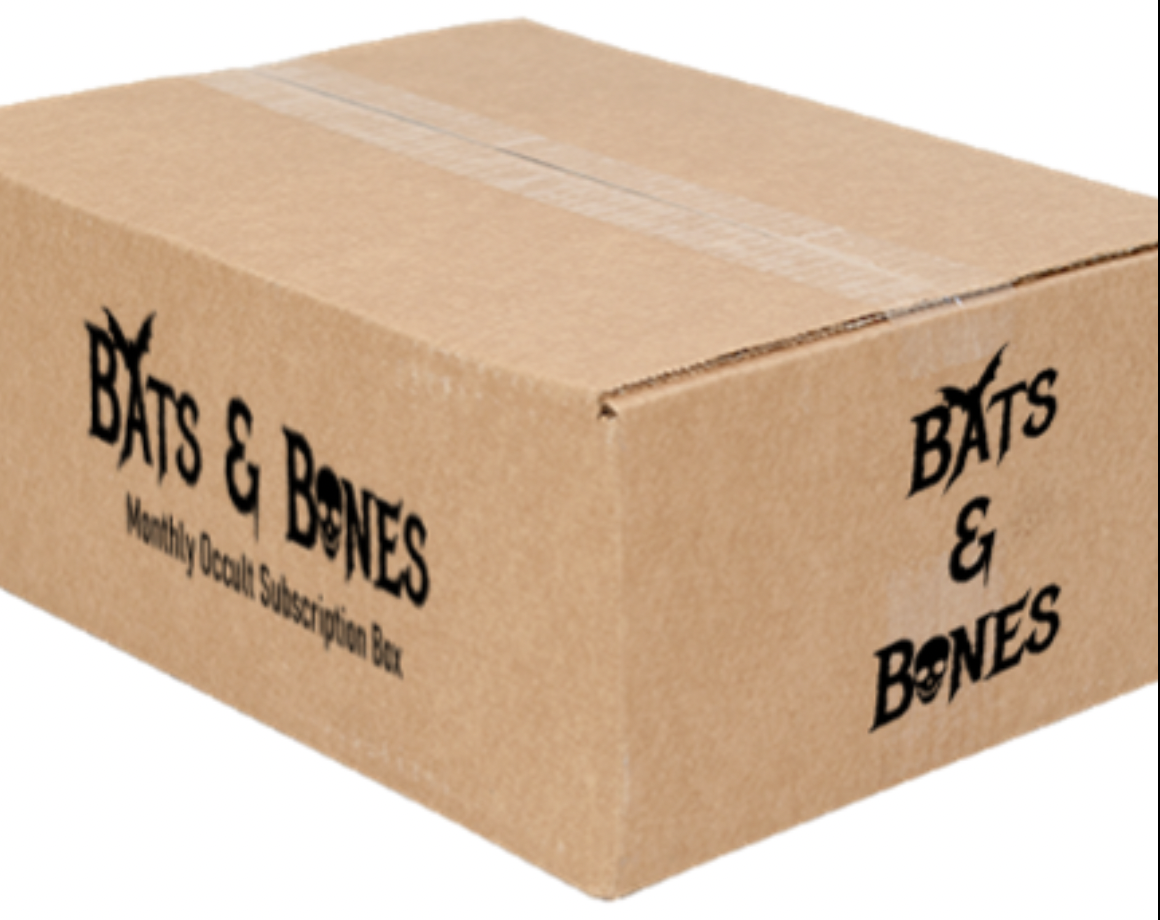 If you love ouija boards, spirit boards, and the more supernatural side of Horror, this subscription box might be for you. Bats and Bones will surely add a spooky ambiance, with a darker tone but still plenty of creativity. It's an affordable way to add spookiness to your day- no matter the time of year.
What's in Each Box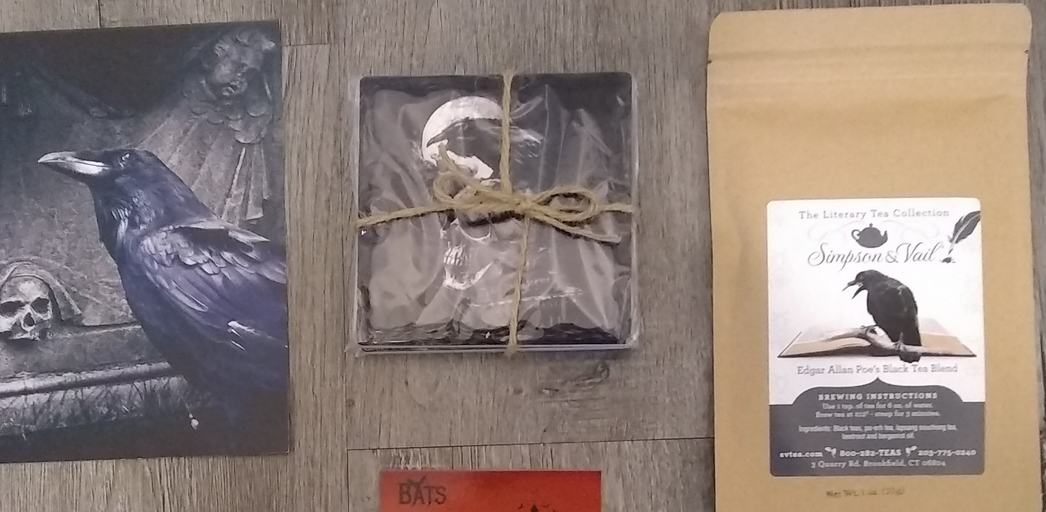 Each box contains a big-budget item or several smaller items about the occult or spirit world. Past boxes included spirit boards, symbols related to covens, and materials. Some themes lean quite dark- but occasionally, you'll get a theme like a mystery box that lightens their regular content.
How the Subscription Works
Choose from 3-month, 6-month, and 12-month subscriptions. Your subscription renews on the 15th of every month, while boxes are shipped on the 5th (with 2 to 10 business day delivery time, depending on where you live). Heads up: US residents have to pay an additional $10 shipping fee per box.
Pros
Occult and Spiritual Items

Unique Monthly Fees

Opportunity to Review for Influencers
Cons
Number of Items Varies from Box to Box

Not For Anyone Who Doesn't Like Occult Themes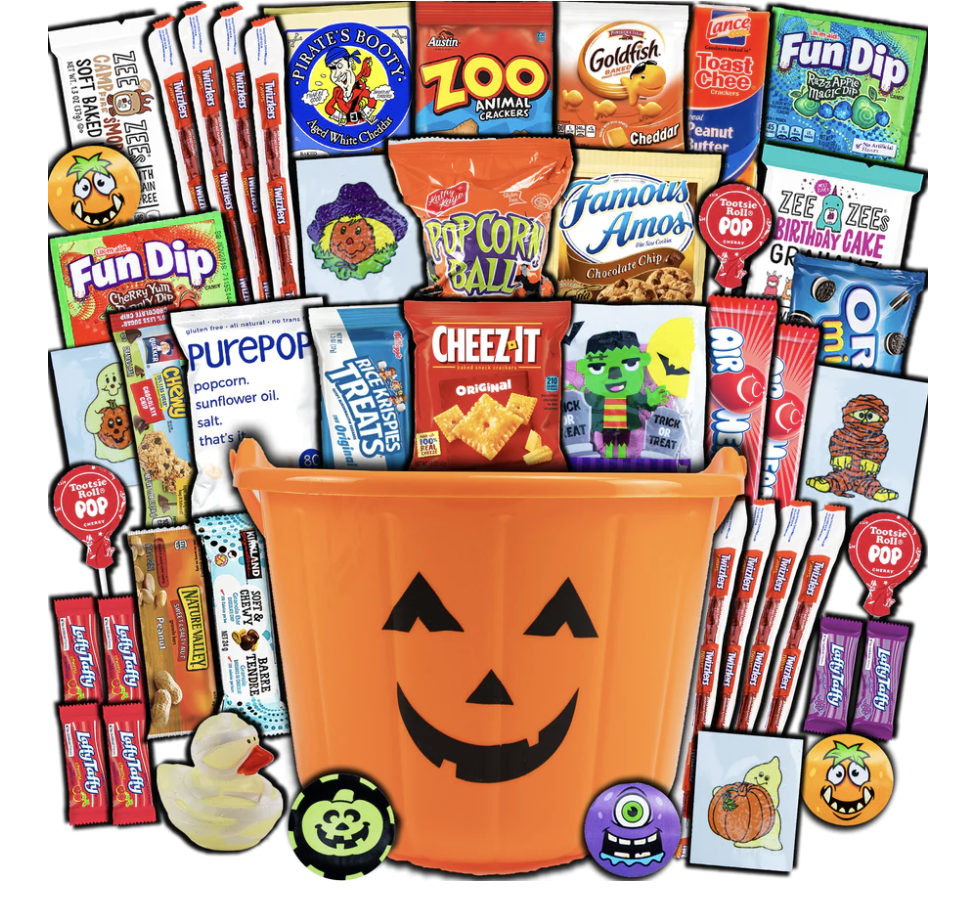 Of all my picks, this subscription box doesn't immediately scream Horror- but it may just be the perfect complement for your favorite horror films! This snack box brings you Halloween sweets and surprises for that extra feel of the spookiest season of all. The CraveBox isn't just a scene-setter for your favorite horror media.
What's in Each Box
The company sells boxes for just about any occasion- but they also have four Halloween boxes. Unlike many other spooky or Halloween-themed bundles, it's not all sweet. You'll get a mix of salty snacks, crackers, candy- and even a few Halloween trinkets. With four sizes to choose from, it's easy to find something for everyone.
How the Subscription Works
This is more of an order as you want the box, and sometimes (due to popularity), there may not be as many options. You can either order directly from their website or through Amazon.
Pros
Great Variety of Salty and Sweet

Highly Rated on Amazon

Spooky Trinkets
Cons
Popular- Some Sizes Sell Out

Trinkets Lean Childish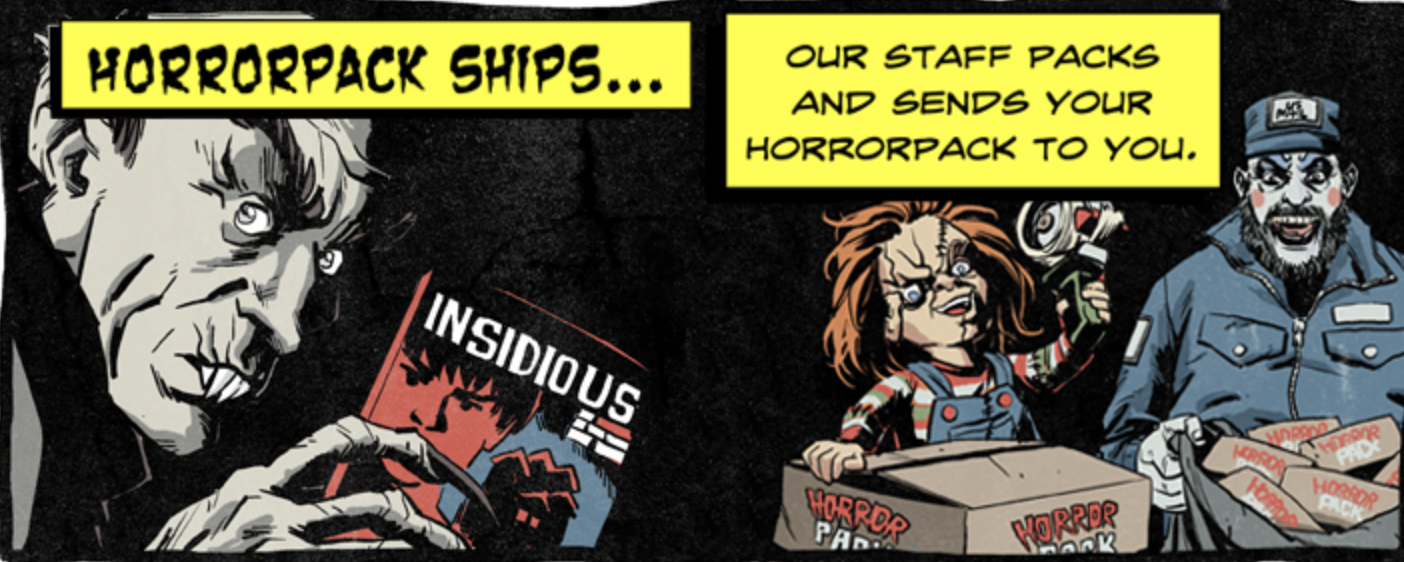 I admit it: I love the convenience of streaming or just catching a free movie on YouTube, but I still love having a DVD on hand. If you love watching DVDs and Blue-rays and want to collect within the horror genre, then you may love the Horror Pack. This horror subscription box has an undeniably classic feel- all with the thrills you're looking for.
What's in Each Box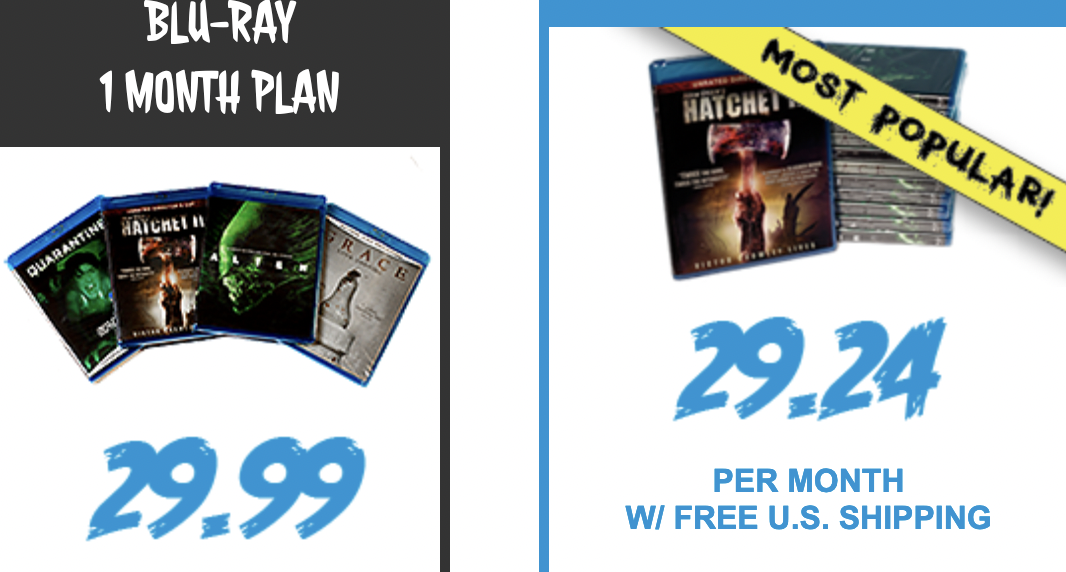 Each box comes with 4 horror movies- the great part is that you get to keep them. What's remarkable is you get a mix of movies from both major and independent studios (Scream Factory, Dark Sky, Magnet, and Full Moon). They can't promise exactly what movies they'll get in the future, but they're seeking classics like the Friday the 13th series. You can also check out this Youtube Review for an example box.
How the Subscription Works
Choose from DVD or Blue-ray plans (make sure you select the correct one!). Every box ships with four films for you to keep, and your fee per month depends on if you sign up for a monthly plan or pre-pay for 3 months, six months, or 6 months. Once again, keep in mind that your plan will automatically renew.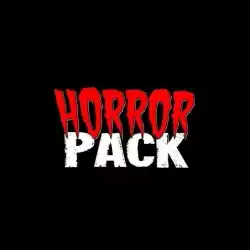 Pros
Major and Indie Films

Great Price

Grow Your Horror Collection
Cons
Can't Select Films

Film Quality Can Vary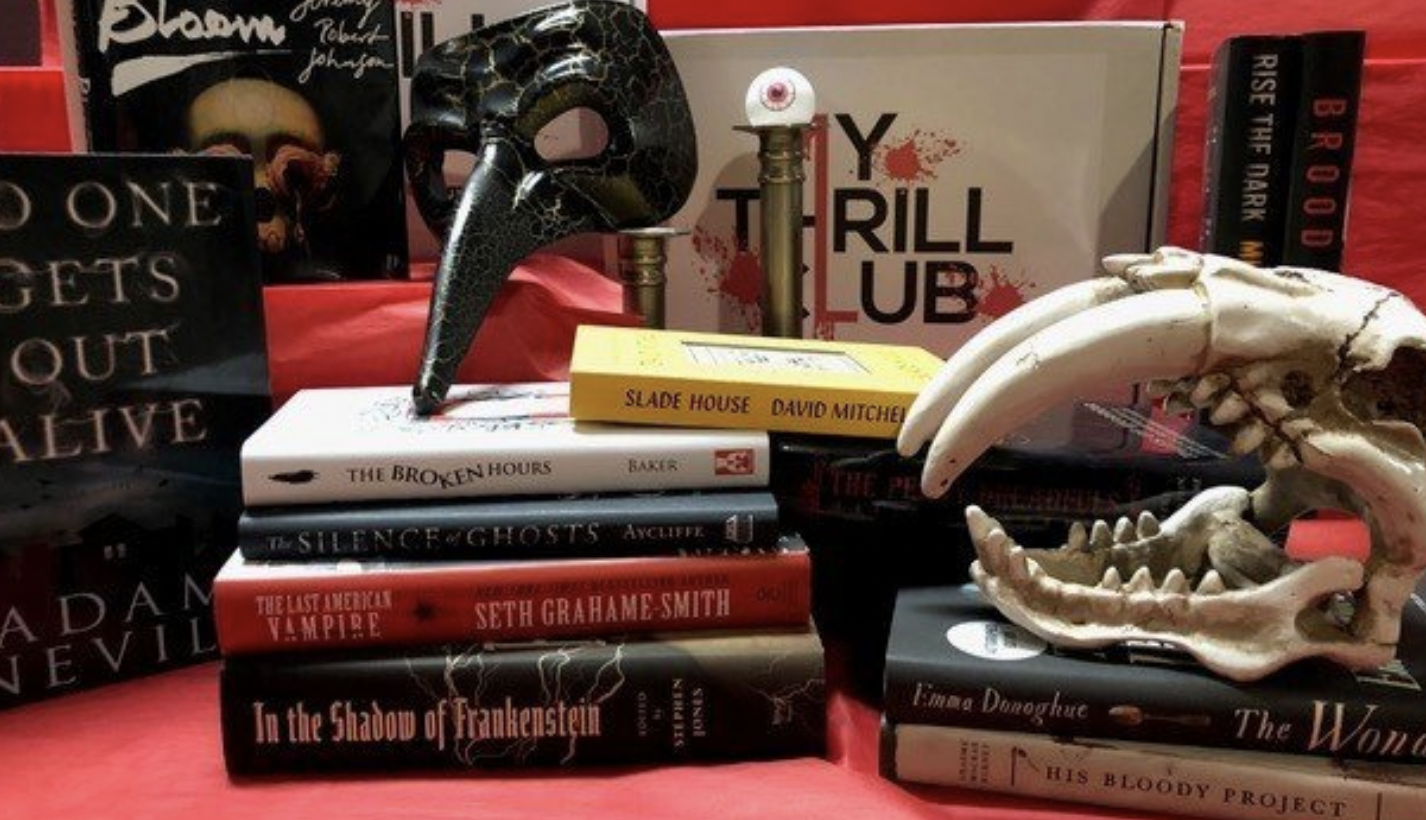 As a book lover, I knew I had to include a horror box for fellow book lovers- and one of my favorites is My Thrill Club. This unique box book focuses on not only Horror but also mystery and thriller novels- which is a great way to branch out and still enjoy what you're reading. The good news is that if you love just one of these genres, that's all you'll get sent.
What's in Each Box
I was pretty impressed with this subscription box because it's less expensive than I thought it would be. After all, every box ships with not one but two hardcover books- plus an e-book version. And unlike many horror subscription boxes, it comes with free shipping within the United States. Past titles include:
Silence of Ghosts by Jonathan Aycliffe

Fantastic land by Mike Broken

Wicked Leaks by Matt Bendoris

Blood on Snow by Jo Nesbo

Lucky Supreme by Jeff Johnson

Burial Rites by Hannah Kent
and more.
How the Subscription Works
Select your genre (mystery, thriller, Horror) or the surprise me option for a mix of all three! It's a monthly subscription that you can cancel when you need to you even get a satisfaction guarantee.
Pros
2 Hardcover Books in Every Shipment

Choice of Mystery, Horror, Thriller

Satisfaction Guarantee
Cons
Can't Hand-Select Books

Shipping/ Customer Service Can Be Slow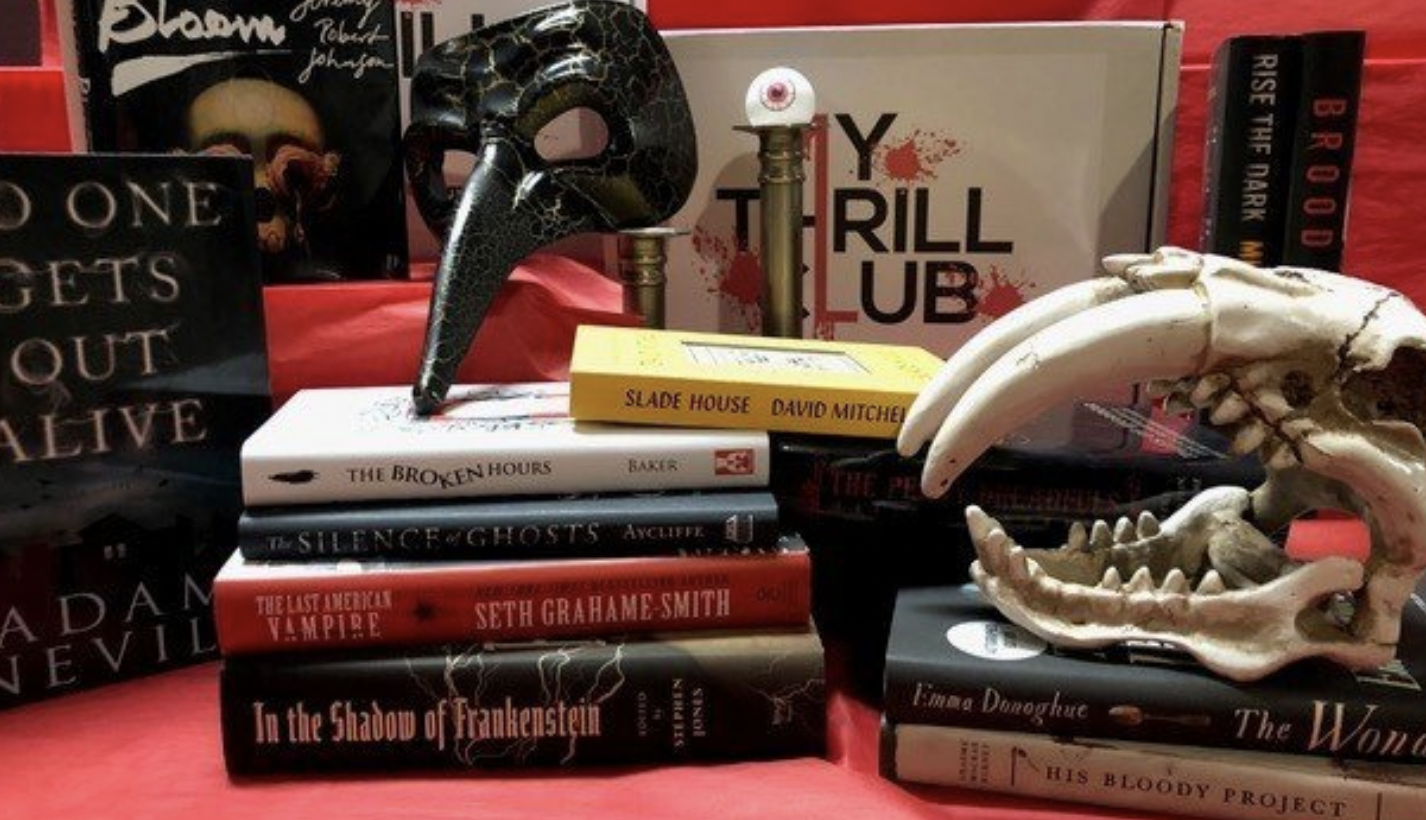 Love horror books and also want to get your hands on magazines and publisher freebies? This unique horror-only book subscription box is one of the best. First of all, this is one of the few horror subscription boxes that you see the direct passion behind it. The founders and owners are active in the horror community, with a social media presence and an online reading group. Plus, their mission is to give you excellent materials- not nick-knacks you'll throw away.
What's in Each Box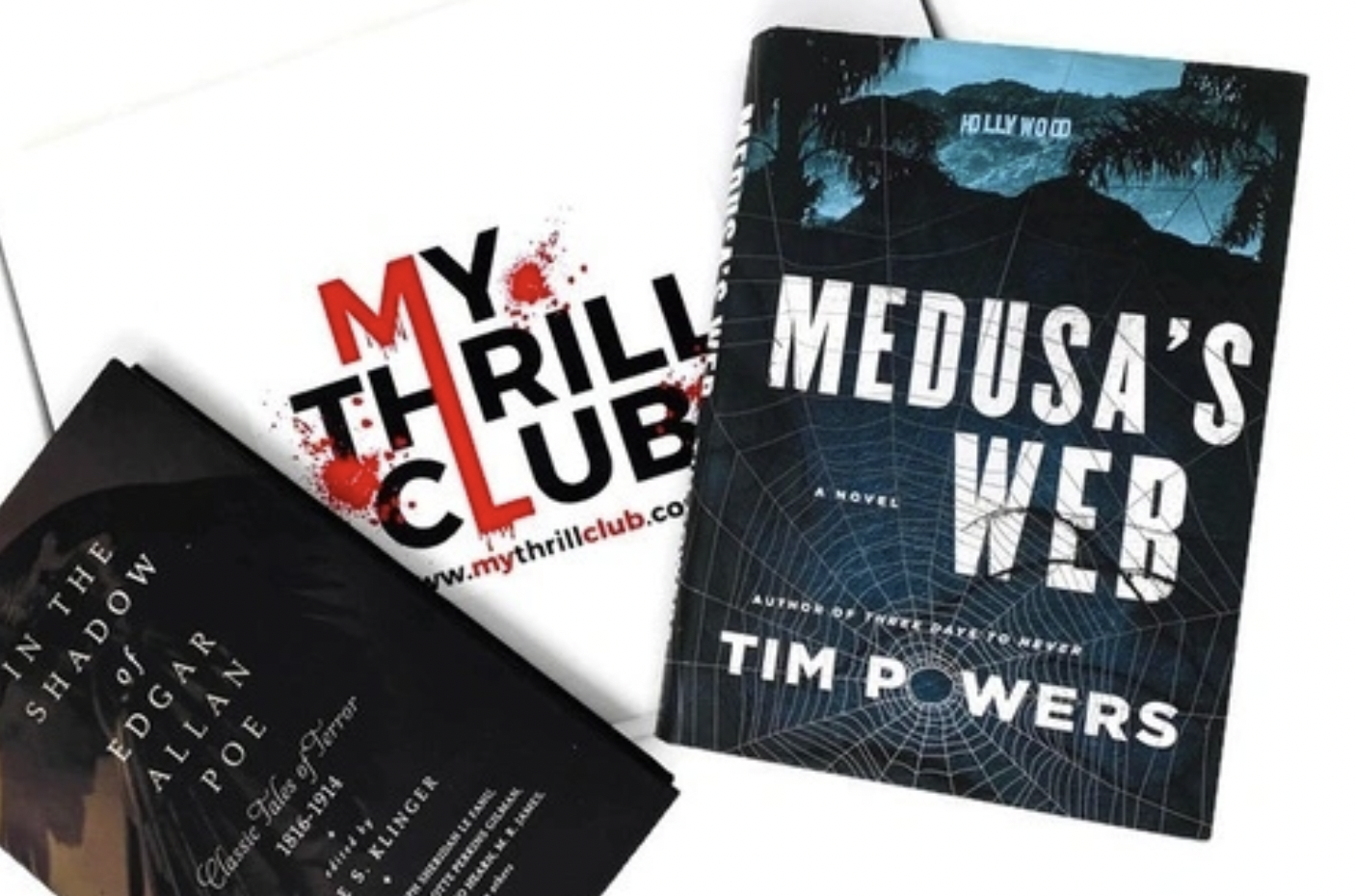 Every box has a minimum of two novels, short story collections, anthologies, or magazines- but usually more. They toss in a goodie bag, which can contain anything from bookmarks to collectible magnets or stickers. I also love that they throw in coupons and other ways to score discounts on even more horror reading materials.
How the Subscription Works
Your only option is a monthly subscription, which automatically renews on the 7th of every month. All you need to do to cancel is log into your account before your next shipment. There are no contracts or longer-term plans. Subscribe Here.
Pros
Novels, Magazines, Anthologies: All in Horror

Discounts on Other Books

No Contracts
Cons
Can't Hand Select Books

May Not Get Full-Length Books Every Time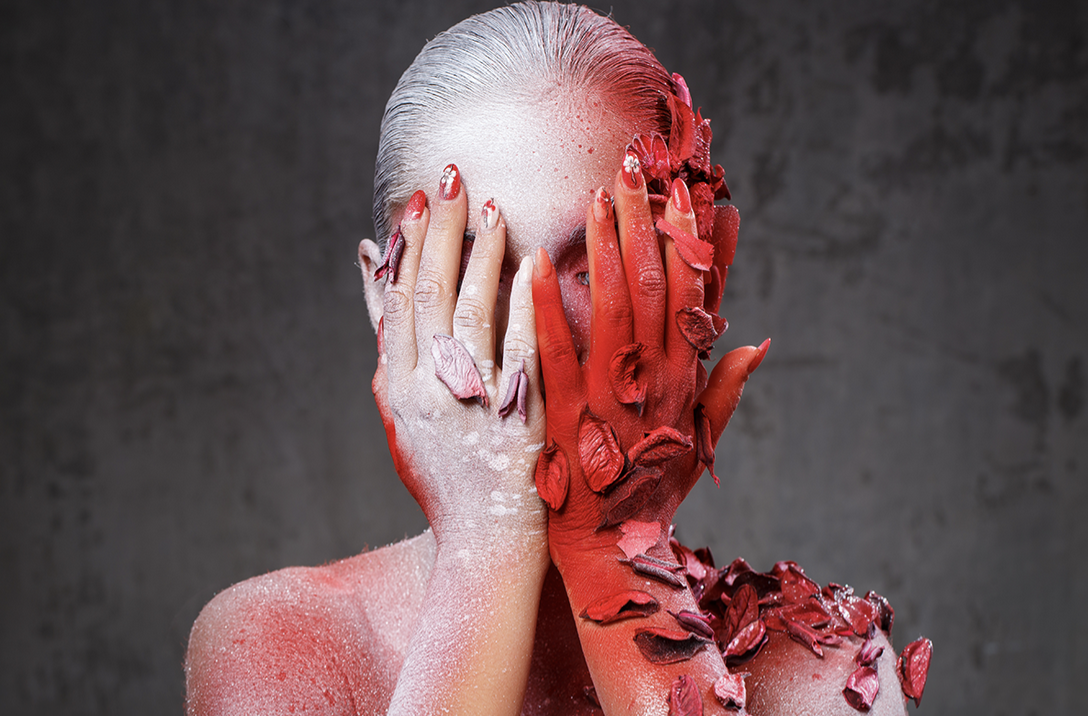 NME- or, longhand, New to Makeup- is an excellent choice for any horror fans into cosplay or just looking to amp up their look. This exciting subscription box lets you achieve brilliant, spooky, and alluring special effect looks with signature makeup palettes. Even better, it's focused on horror-inspired looks, with new inspiration every month.
What's In Each Box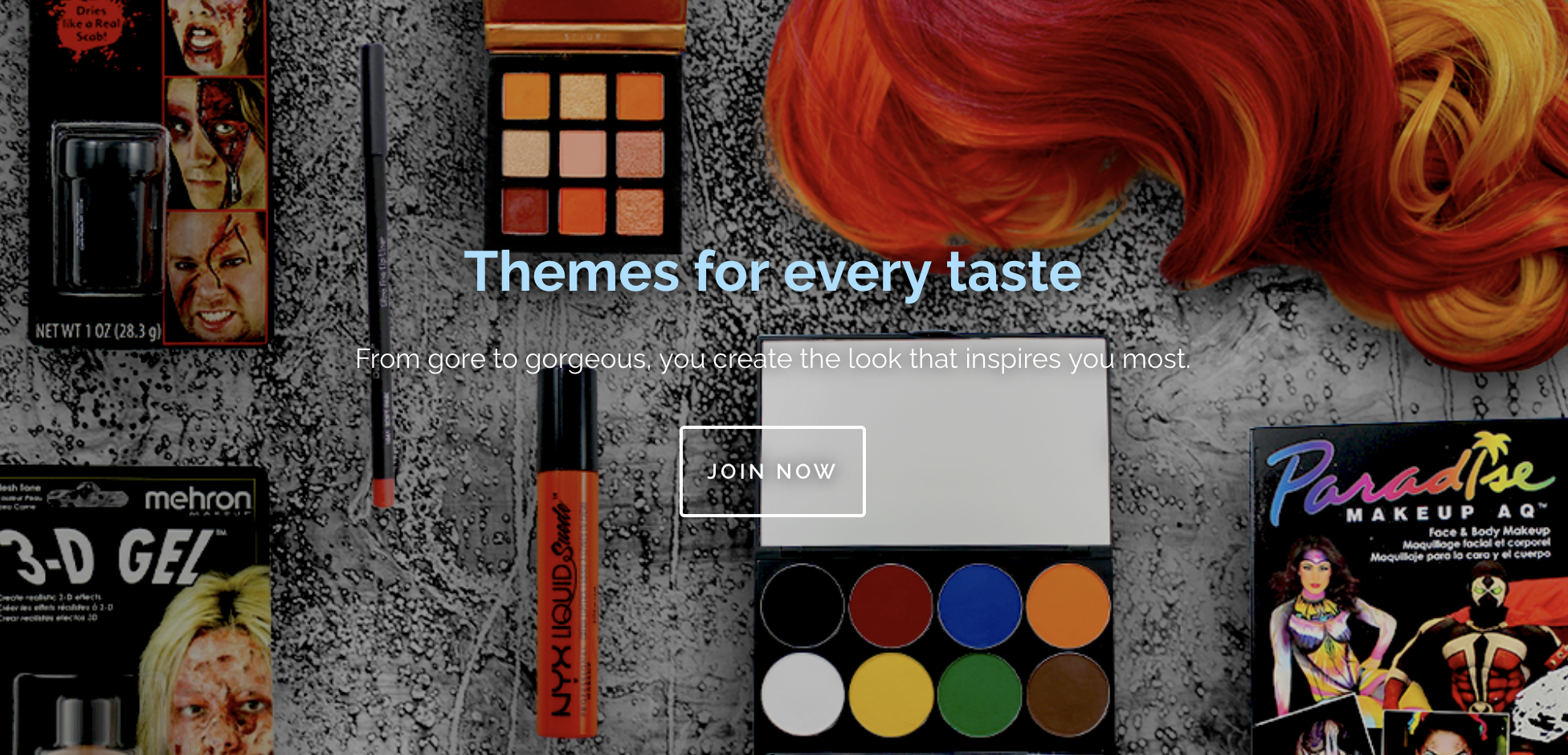 Every NME Box comes with makeup, tools, and even unique items like prosthetics and wigs that center around a monthly theme. Depending on your plan, you can opt to get a wig every month or save money and focus on makeup and tools.
How the Subscription Works
The NME bag ships without a wig, while the more expensive NME box comes with a wig. You can choose from month-to-month plans, a 3-month plan, a 6-month plan, or an annual plan with automatic renewals. I suggest going from month to month, then switching if you're happy with your box.
Pros
Themed Horror Looks Every Month

Makeup and Tools

Wigs* (Depends on Subscription)
Cons
Can't Select Makeup Colors

Don't Show Examples of Past Boxes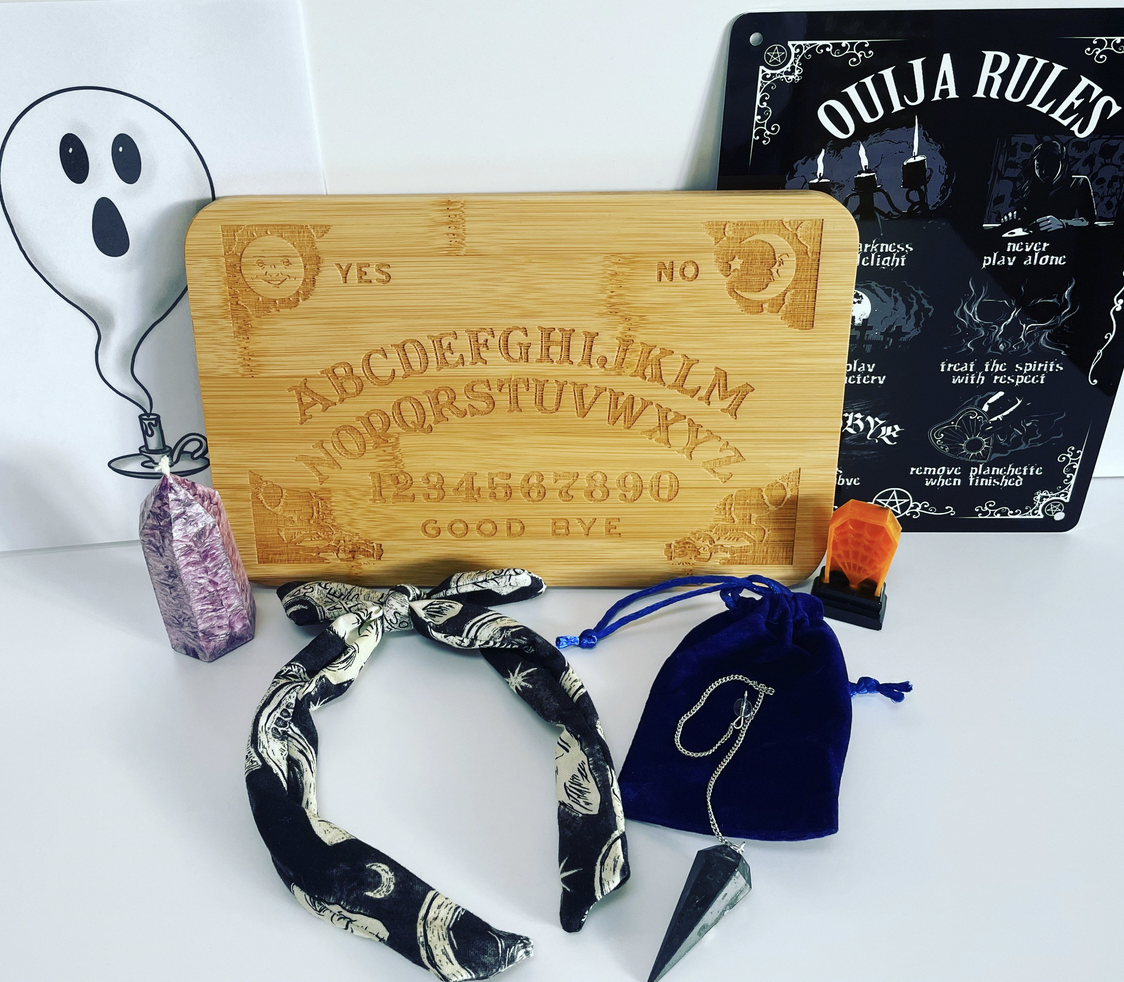 This playful subscription box appeals to younger and artsy fans alike. If you love Halloween as I do- and love getting creative too- chances are you'll like the All Hallows Box. It's like taking a specialized craft store and delivering it to your doorstep. I love the blend of spookier and more playful decor, all packaged in a Halloween-themed box.
What's in Each Box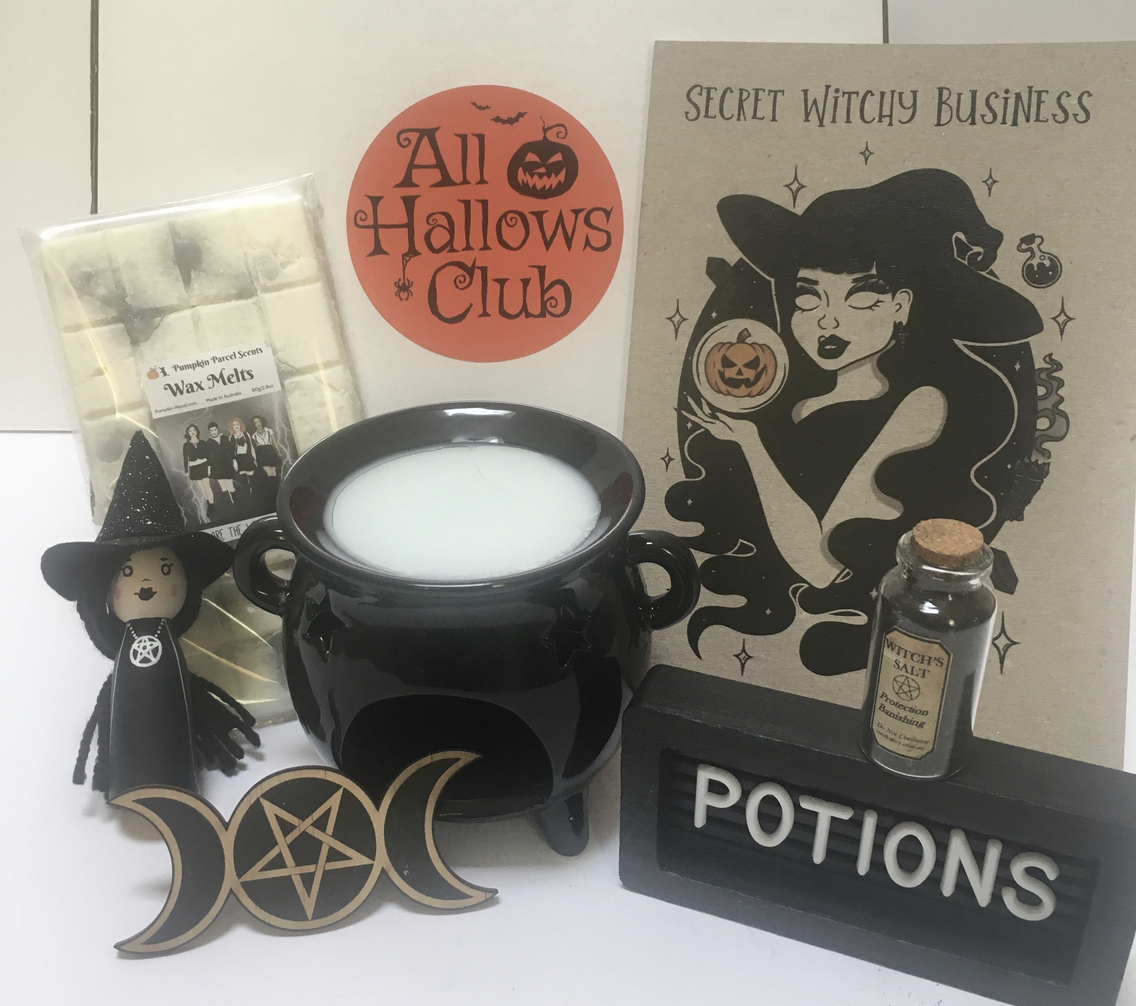 Each box comes with an assortment of Halloween-themed: accessories, home decorations, bath and body products, stationery, art items, fragrances, novelty/ collectibles, crafts, and even some candy. The quarterly themes, from Hocus Pocus to Ouija Boards, Skulls & Skeletons, Coven, and Bats & Vampires, are unique about this box. You get around eight items, more or less, per box.
How the Subscription Works
While it's based in Australia, they ship internationally- including the United States- with the choice of quarterly plans, a 2-quarterly prepaid subscription, and a 4-quarterly subscription. Be aware that the subscriptions all automatically renew, so you'll need to cancel before your next order. You can also order just a single box (my recommendation is to try it out).
Pros
Fun Quarterly Themes

Multiple Subscription Plans

Themes for Younger and Older Fans
Cons
Ships from Australia

No Control over Quarterly Themes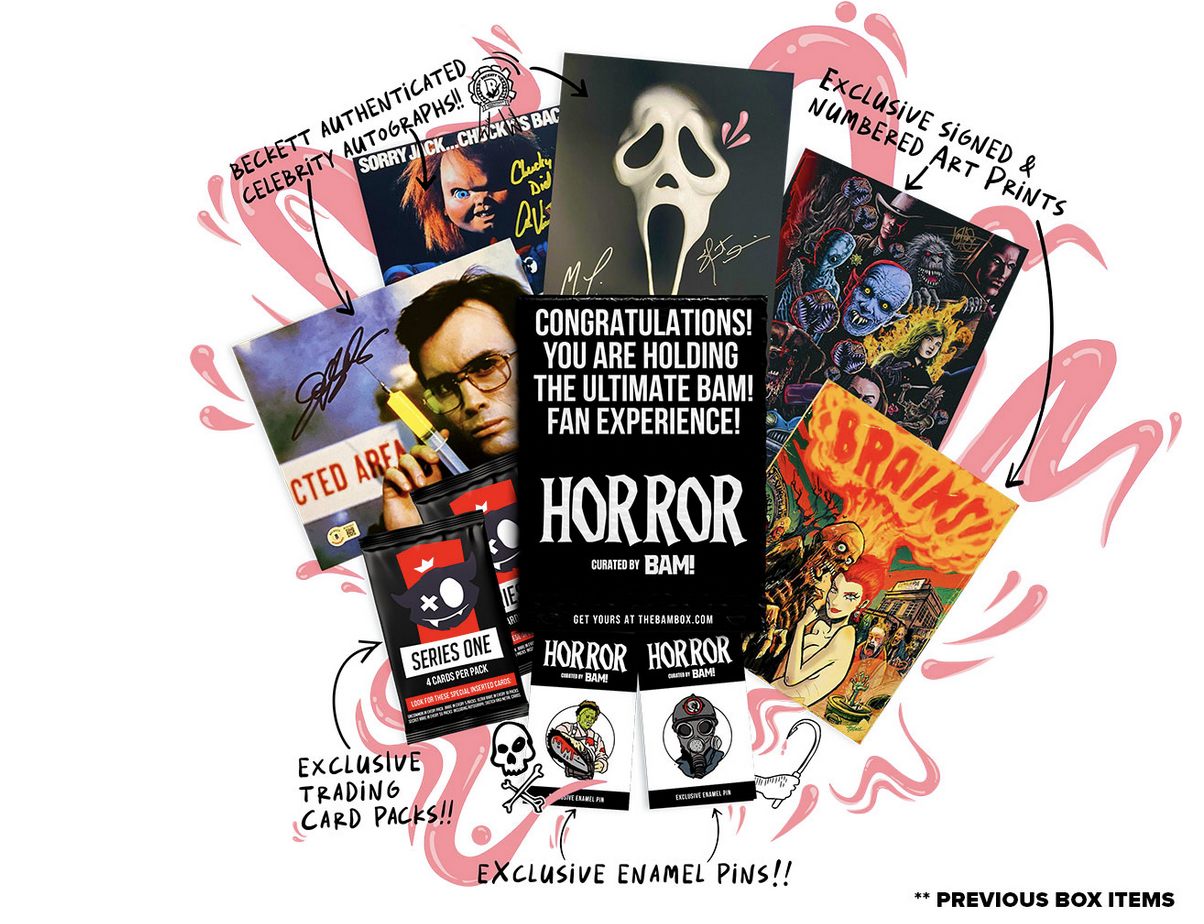 If you're a fan of classic horror flicks and franchises- and want some memorabilia to decorate with, The Bam! The box could be a great fit. Celebrities, pop culture, and a fun, inviting box to combine for horror fans of classics like the Adams Family and newer thrilling shows like Squid Game.
What's in Each Box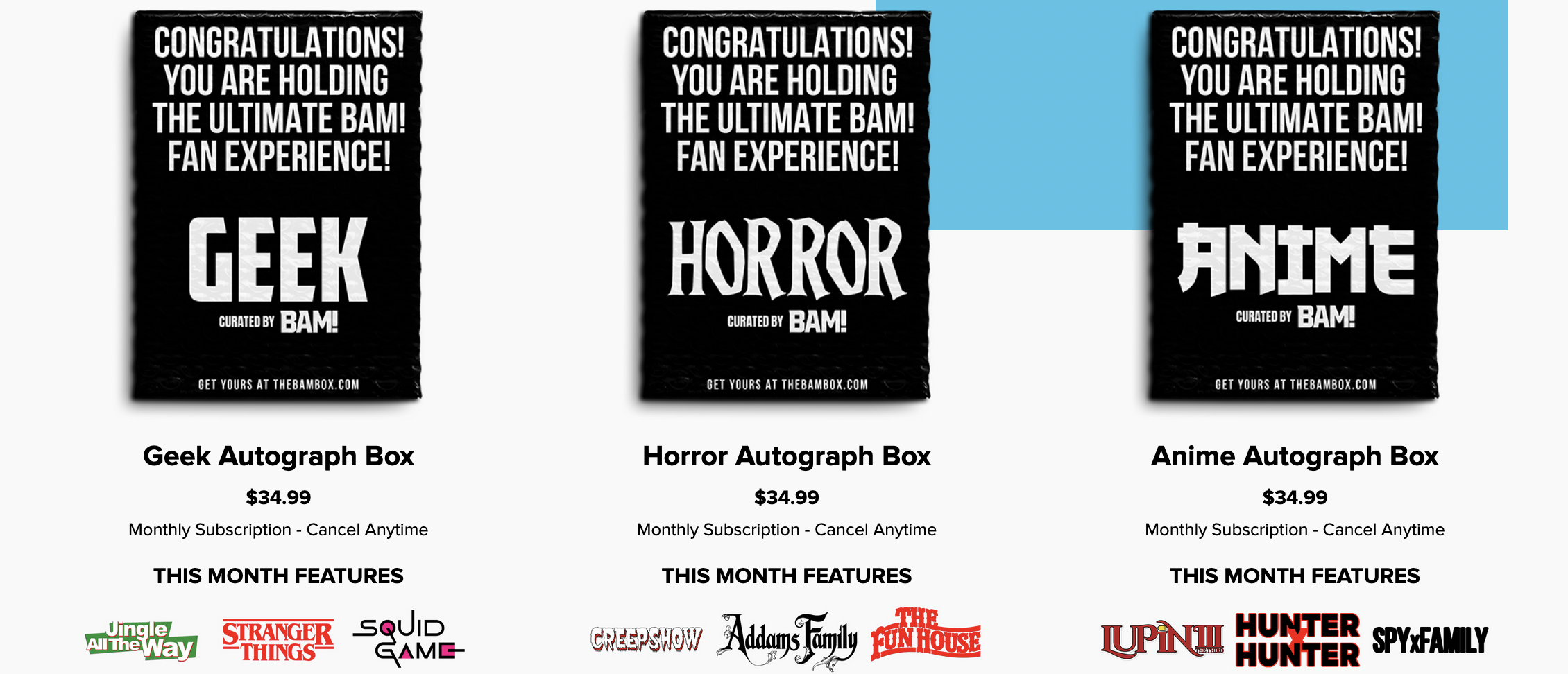 Every box is curated by theme (Horror, geek, and anime) with a wide variety of magazines, posters, pins, and other collectibles. You'll get autographed posters- and what's cool is that they throw in some surprises, too. As I'm writing this, they have an ongoing promotion where lucky subscribers will receive mystery items of value.
How the Subscription Works
Select from the Horror, anime, or geek theme (fans of Squid Game will find things in the Geek theme). Subscriptions are month to month and automatically renew on the 1st. There aren't any contracts; cancel online at any time.
Pros
Autographs

Well-Known Franchises

Mix of Collectibles
Cons
Doesn't Appear to Follow Monthly Themes

Slightly Expensive For What You Get
Frequently Asked Questions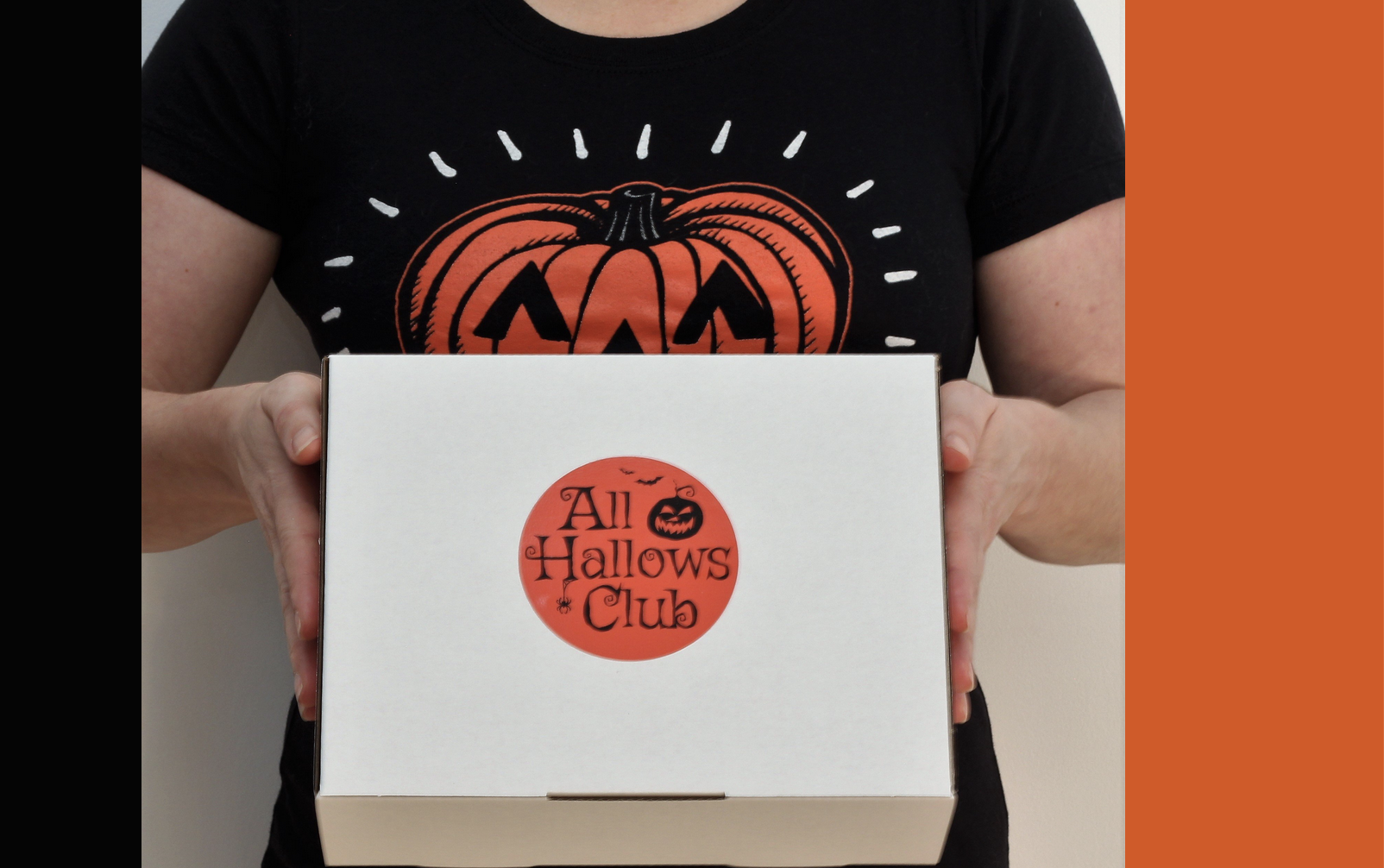 Question: Is there a horror movie channel?
Answer: While there are horror movies shown on different channels- and through different steaming services- the one dedicated streaming service is Shudder. Shudder shows horror movies, thriller movies, and some supernatural movies in their complete, uncut form. What's cool about this service is that you get a selection of both newer and classic horror movies, plus you can cancel it when you need to. There are monthly and annual plans, no fees, and no ads. They also have a 7-day free trial for new members. 
Question: What Horror movies are streaming?
Answer: Outside of Shudder, horror and thriller movies/ shows can be found on various streaming services. Netflix is one of your best options for classic and some recent horror movies. Amazon Prime is an excellent alternative to Netflix if you're craving horror movies, from classics like House on Haunted Hill to more recent films, such as Zombie for Sale and Freaks. Before you start streaming, it may be a good idea to check out the 200 Best Horror Movies of All Time, according to Rotten Tomatoes. 
Question: Why should you read a horror book?
Answer: Something a lot of people don't realize is that the best horror books are grounded in reality. Sure, that's not entirely comforting, but that means some horror boxes have excellent character development and thoughtful stories. That includes exploring trauma, grief, and fear- all emotions we deal with.
Horror is by no means limited to gore, either. There are thrilling books like Stephen King's famous Carrie, which intertwine psychology thriller elements and grapple with bullying, coming of age, and more. 
Question: What is the darkest book ever written? 
Answer: I don't think there will ever be consensus on the darkest book written, but too many jump to pure horror books, like those written by Shirley Jackson. I think some of the darkest books explore the collapse of society and the individual. My pick- and one selected by others- is like George Orwell's 1984. Without spoilers (the off chance you don't know the story), many things about this narrative highlight a sense of surrender, a decline in humanity, and the attenuation of liberty. 
Final Thoughts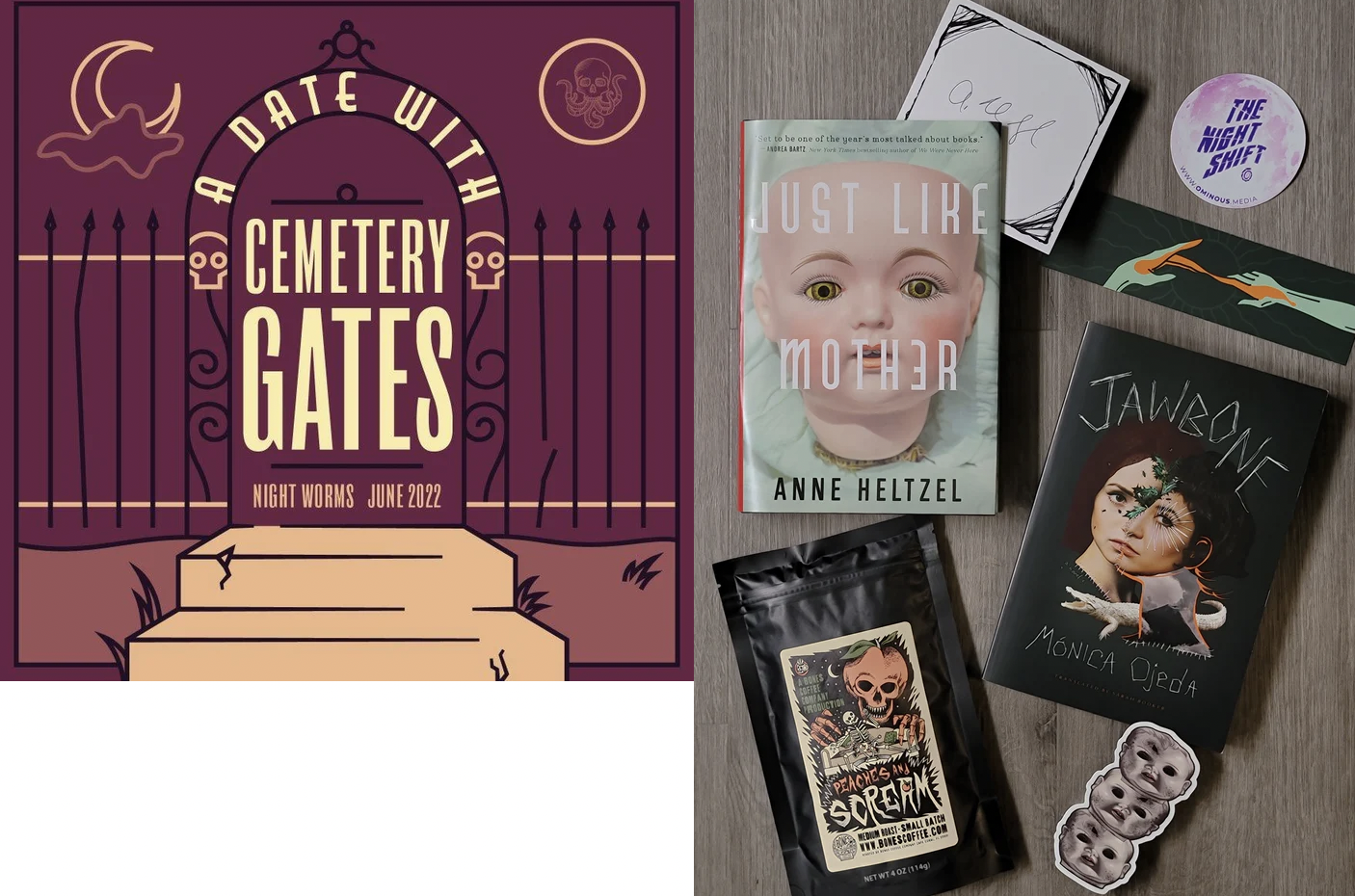 Horror subscription boxes are a fun way to explore your love for all things spooky, thrilling, frightening, or even quirky. What I like most about these subscription boxes is that they force you to branch out. Even if you're a long-time horror fan, chances are you will discover something new that might expand your love of Horror.
The other thing I've discovered is this: Horror comes in many forms, from the bone-chilling to psychological to a little tamer. From crafts to books to movies and more, I hope one of these subscription boxes is a good fit for whatever fan you are.
Final Recommendations
Looking through my list and am just not sure which horror box to subscribe to? If you simply can't decide, I recommend My Thrill Club. I know not everyone is an avid reader- but this may change your mind. With two hardcover books and an e-book every month, it's an excellent value and sure to thrill. Plus, you can mix it up with thrillers and mysteries.