Latest posts by Erin Jamieson
(see all)
Main Differences Daily Look vs. Stitch Fix
Daily Look offers standard sizes for women, whereas Stitch Fix carries inclusive sizes for men, women, and children

Daily Look boxes ship monthly, every other month, or every three months, whereas Stitch Fix ships every two weeks, every three weeks, or every month

Daily Look leans more on personal social media and targeted questions, whereas Stitch Fix leans more heavily on AI intelligence
TL;DR: If you are looking for a simple, affordable styling service, Daily Look is a great service for professional women. However, if you don't quite fit the typical "type", the more flexible and inclusive option is definitely Stitch Fix here.
2021 tested retail-like few other years, and the unprecedented impact of the epidemic continues to hit clothing and merchandise stores. But for fashion subscription boxes like Daily Look and Stitch Fix, it's been a testament to how innovation can create a sense of stability and loyalty.
According to a report by Forbes, a record-breaking 12,200 retail stores shuttered in 2020. But Americans didn't just stop buying. Amidst headline bankruptcies like JCPenney, and department stores like Macy's struggling to stay afloat, retail subscriptions thrived.
While it's true that many Americans took to ordering from Amazon, Walmart, and other online shopping resources, many also turned to subscriptions. 22 percent of companies experienced growth in their subscription services– and some even added options.
And while meal kit subscriptions like Hello Fresh remain the top sellers for subscriptions, fashion boxes also benefited. With many unable to or wary of shopping in person, practical options like Daily Look and Stitch Fix is more enticing than ever– promising an in shopping experience with the click of a button.
But choosing the right clothing subscription is important– and today, I'll give you my honest insight into DailyLook vs. Stitch Fix– and which service is the better bet. At the end of my review, you should be able to determine which service fits your lifestyle.
Which is Better: Daily Look or Stitch Fix?
It's hard to come across a single search or article about clothing subscription services that don't include Stitch Fix. But Daily Look offers many perks as well. These two clothing subscription boxes come across as convenient for everyday wear and even more dressy options. At the same time, there are substantial differences between the two services. Here's what you need to know before subscribing to either.
Who is Daily Look vs. Stitch Fix intended for?
Daily Look and Stitch Fix have well-designed, inviting, and well-organized websites. Both companies aim to appeal to consumers with styling options and convenience. But the target audience is a little different.
Daily Look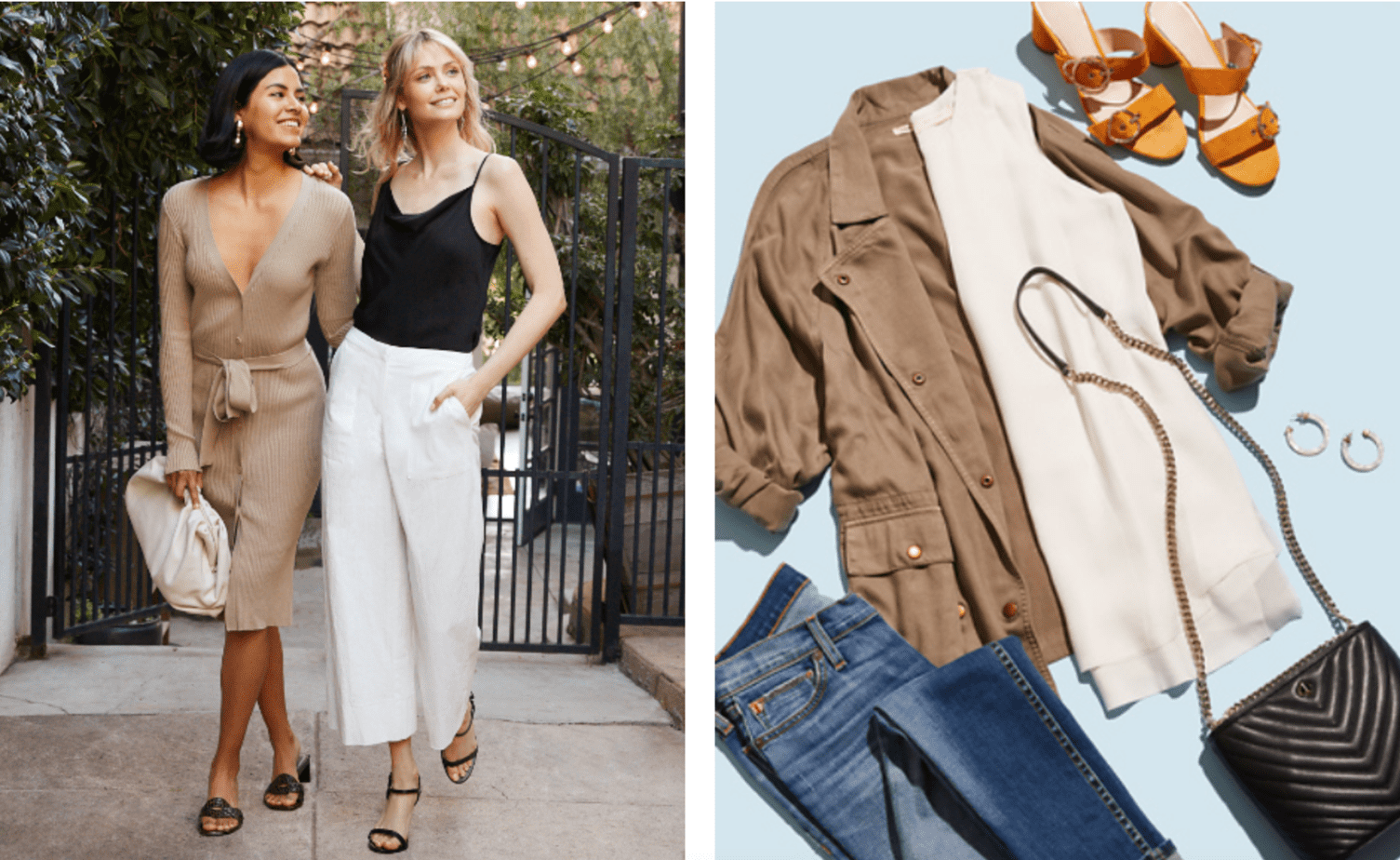 Daily Look markets itself as a premium clothing subscription service. They claim to be different by offering more personalization than competitors, and their focus is on "elevating your style." It becomes immediately apparent that Daily Look caters to young adults through adult women, especially those with busy lifestyles. This targeted marketing makes it clear who the service is intended for.
Stitch Fix may feature the same clean, modern, and inviting appeal, but their marketing is less targeted. Meant for couples, singles, and even families, Stitch Fix caters to people who are looking for a practical and fun solution to clothes shopping. Stitch Fix leans heavily on practical, personalized, and helpful instead of claiming itself as a premium service. They also have athletic, casual, and professional wear side by side for all genders.
Winner: Draw
I can't declare a winner in this category simply because it depends on who you are. Stitch Fix includes more services to more customers, and it's a better fit if you're looking for a subscription service for the entire family. Daily Look is a more targeted, perhaps less overwhelming option if you're a woman looking for trendy clothing.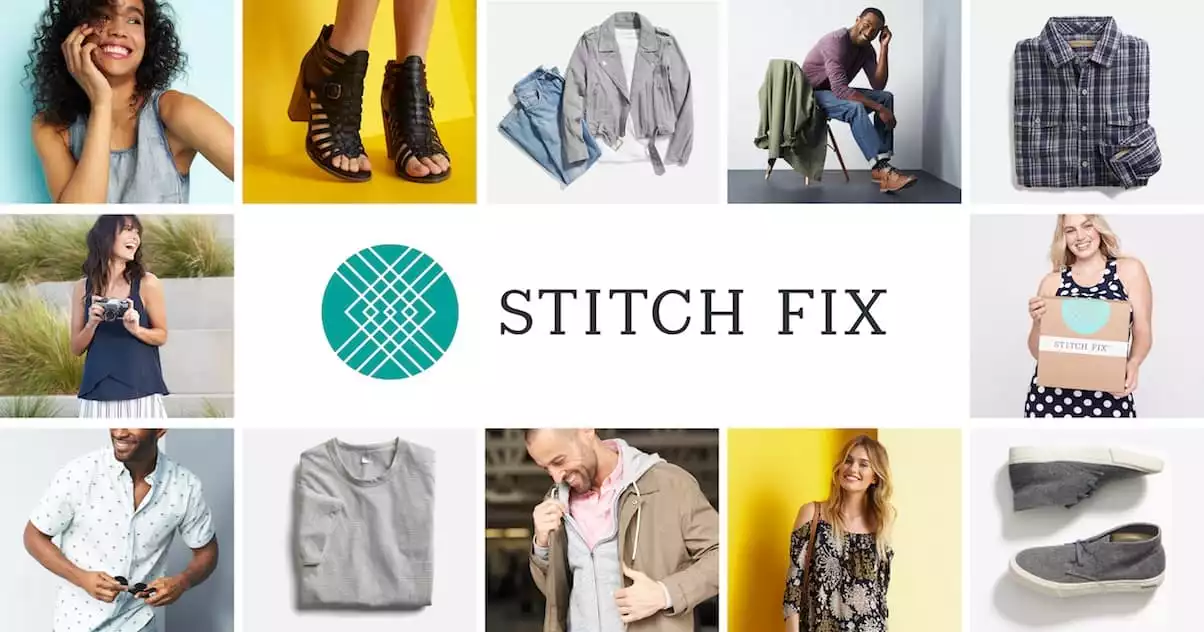 I Prefer StitchFix Personally
It's pretty simple. StitchFix has an AMAZING styling system that quite literally leads the market. Couple that with an amazing selection of brands and StitchFix truly makes it easy to look good without really trying! Keep Everything in Your Fix & Get 25% Off!
Get Started
We earn a commission if you click this link and make a purchase at no additional cost to you.
What subscriptions does Daily Look vs. Stitch Fix offer?
Subscription options, of course, play a crucial role in what service is right for you. Some clothing subscriptions are intended to allow you to rent clothes and return them. Most ship your articles of clothing (and sometimes accessories) and allow you to try them, then buy what you like and send back the rest. Other differences include flexibility and frequency.
Daily Look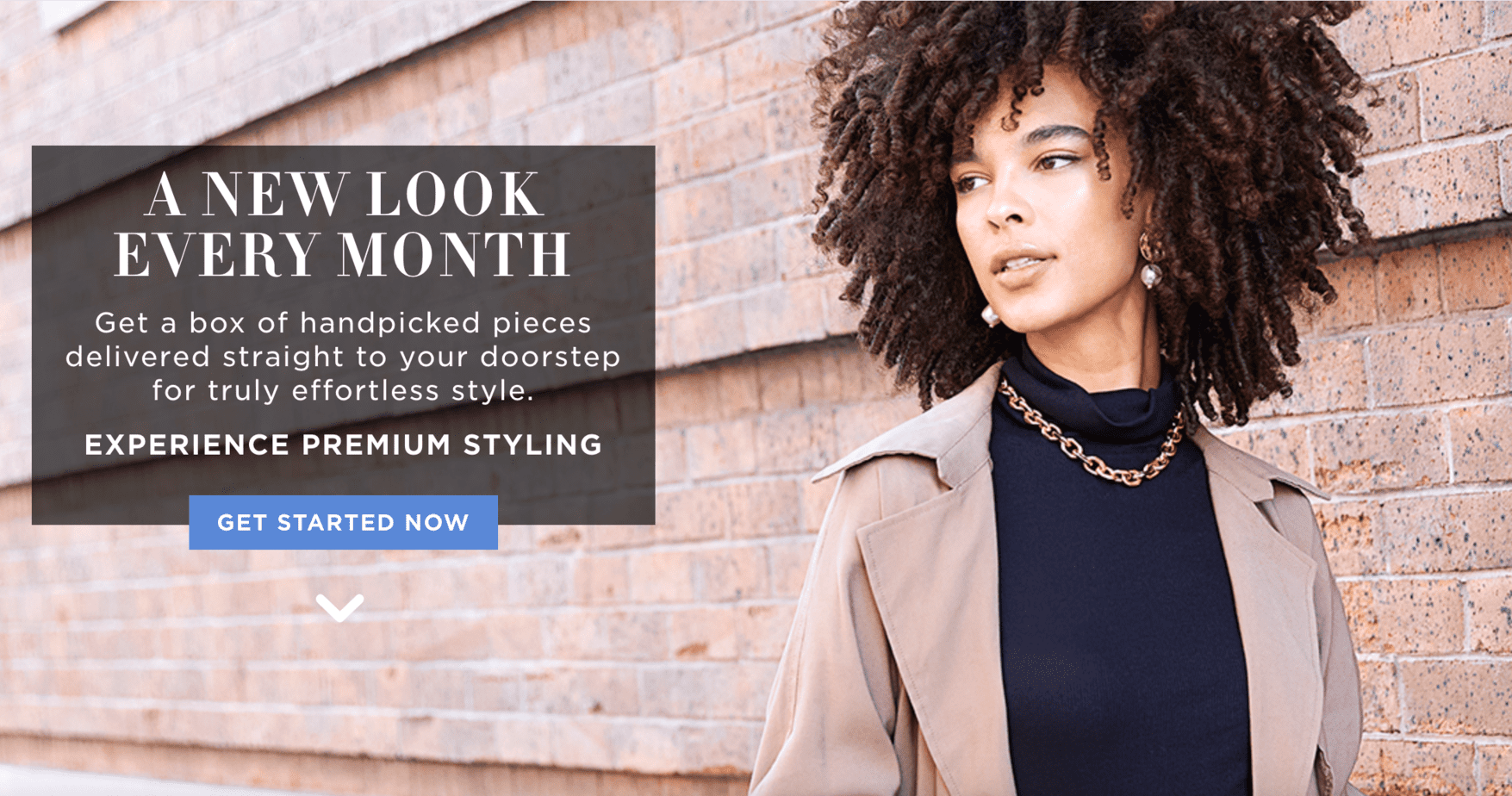 Daily Look allows you to opt for boxes shipped once a month, every other month, or every three months. All of this automatically renews until or unless you cancel. Boxes include 12 articles of clothing based upon your profile. You'll have five days to try on, review, and return or buy clothing. All returns are always free, and you'll be given a prepaid shipping label.
As a bonus, they will send an email or text reminder so you can avoid being charged for the whole box. Not responding or postmarking by day five means you'll pay for the entire box. If you do want all clothing items, no action is required.
They also offer outlet items that you can buy without a subscription.
Stitch Fix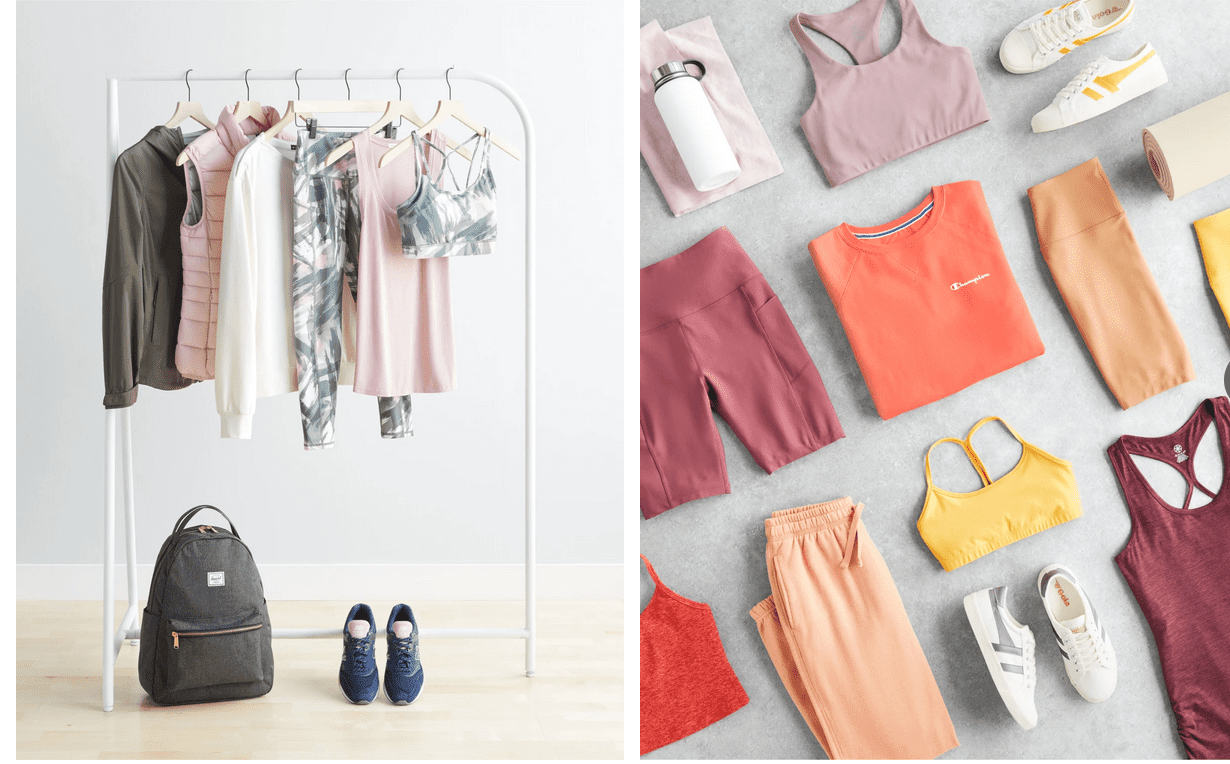 Stitch Fix works in some of the same ways. You'll be sent a box, this one with seven items, and can either opt to buy or send back items. You can buy all or part of a box– but if you don't send items back within the return period, then you're responsible for the full cost. And that return window is noticeably shorter than Daily Look. Compared with five days, you'll have just three days to postmark your returns. Like Daily Look, returns are free.
Subscription options are a little more flexible– but also more frequent– than Daily Look. Stitch Fix offers automatic boxes at two weeks, three weeks, and monthly intervals. You can also opt-out of personal styling altogether by buying Freestyle. Freestyle is not a service but more akin to normal online shopping. You'll have 30 days to return any of these items, and they must be in their original condition.
Winner: Daily Look
While Stitch Fix and Daily Look both claim to offer the option to request an extension, three days just seems too short to decide, try on, and send back clothing, per Stitch Fix's policy. Of course, five days isn't the best, but it's still two extra days. Stitch Fix's frequency may be suitable for some consumers, but with every month as the slowest frequency, it may not make sense to everyone. And while it is true that Stitch Fix offers a flexible shopping experience, I still give Daily Look the slight edge for more practical options.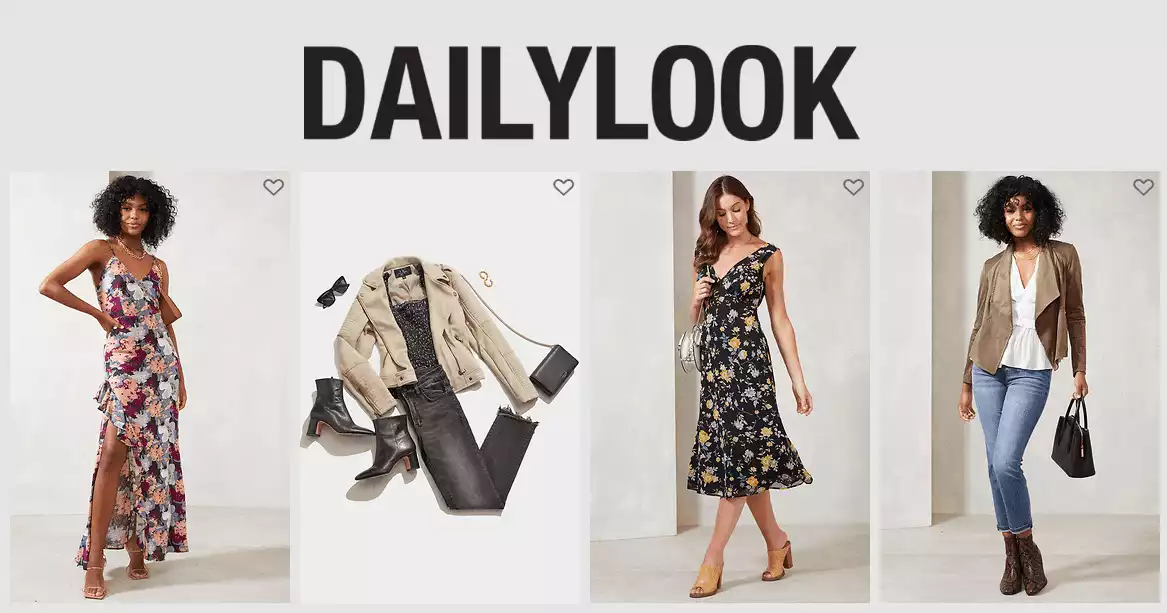 Premium Styling, Straight to You | Dailylook
Dailylook is an online personal styling service that sends you a box of hand-picked fashion items right to your door every month. Keep what you love.
Get Started
We earn a commission if you click this link and make a purchase at no additional cost to you.
How much does Daily Look vs. Stitch Fix cost?
There's also a cost to consider. Some have complained that Stitch Fix is overpriced, and while it is more expensive than some services, you'll quickly find that it also isn't the most expensive. Both Stitch Fix and DailyLook have prices constructed in two ways: a styling fee for every box and the cost of the clothing itself.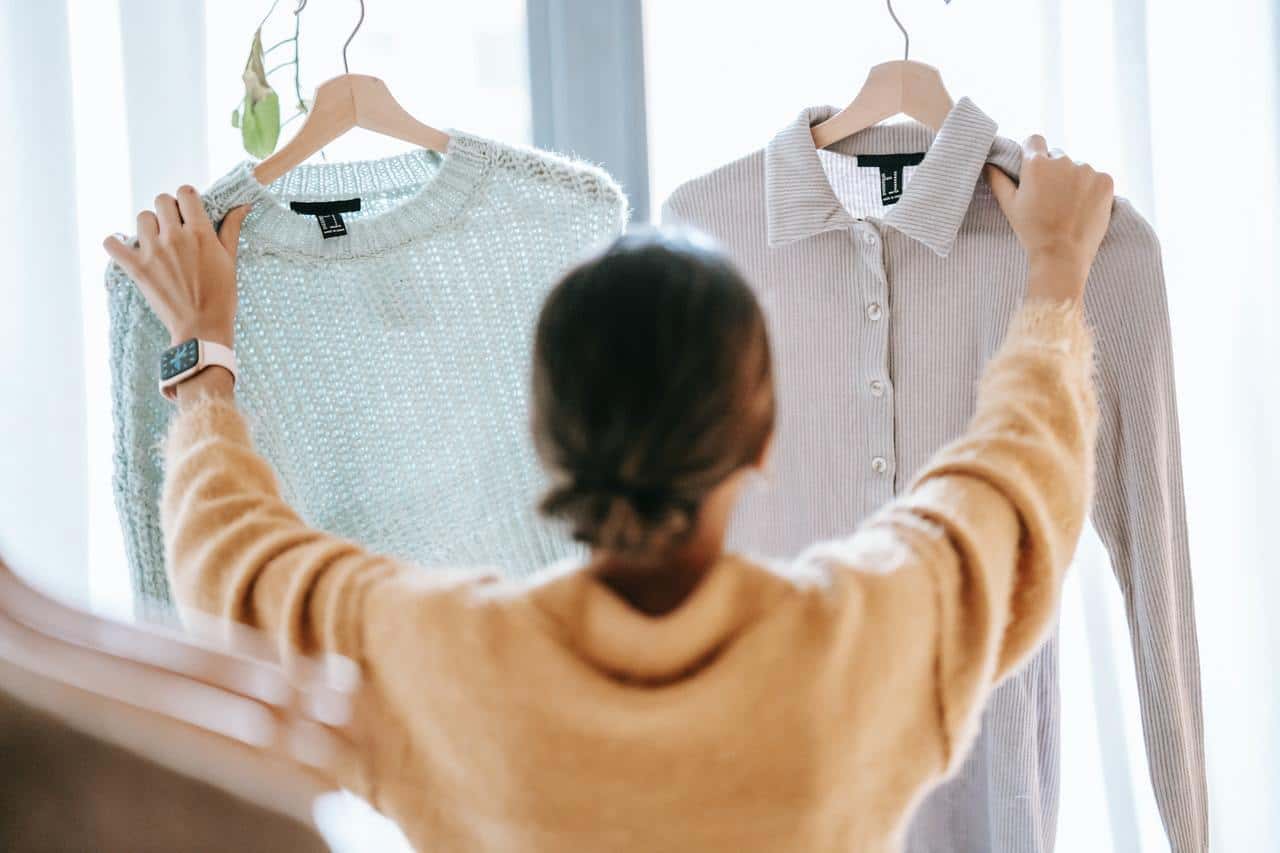 Daily Look applies a $40 styling fee for every box. You do have the option to apply that styling fee towards the purchase of items or additional items via their outlet store. While unused styling credits are non-refundable, you'll have 30 days to use them.
Clothes start at $60 each and go up from there.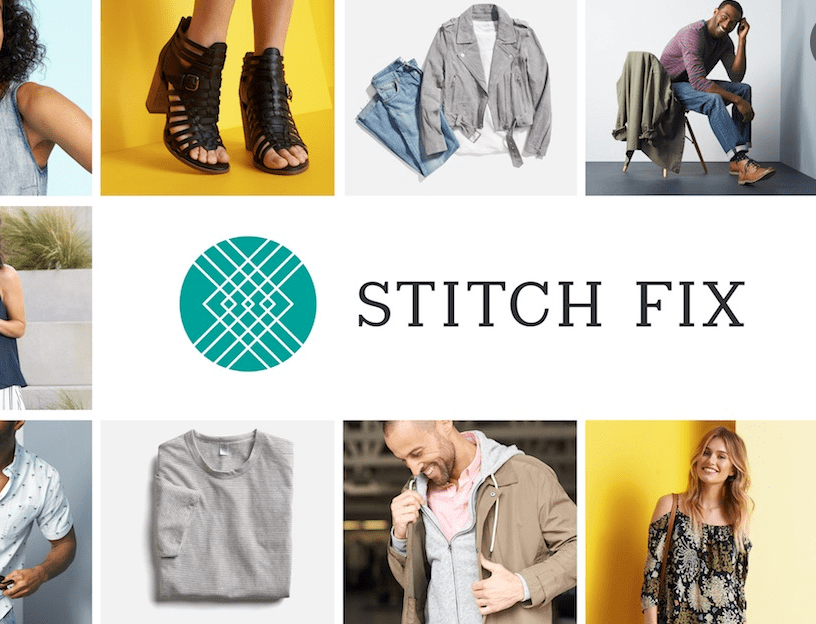 Stitch Fix's styling fee is half the price of Daily Look's, at $20 per box. Clothes start at $50 and are priced up to around $200, though some of that is based upon your preferences. That styling fee can also be used for credit towards the purchase of any in-box items.
Winner: Stitch Fix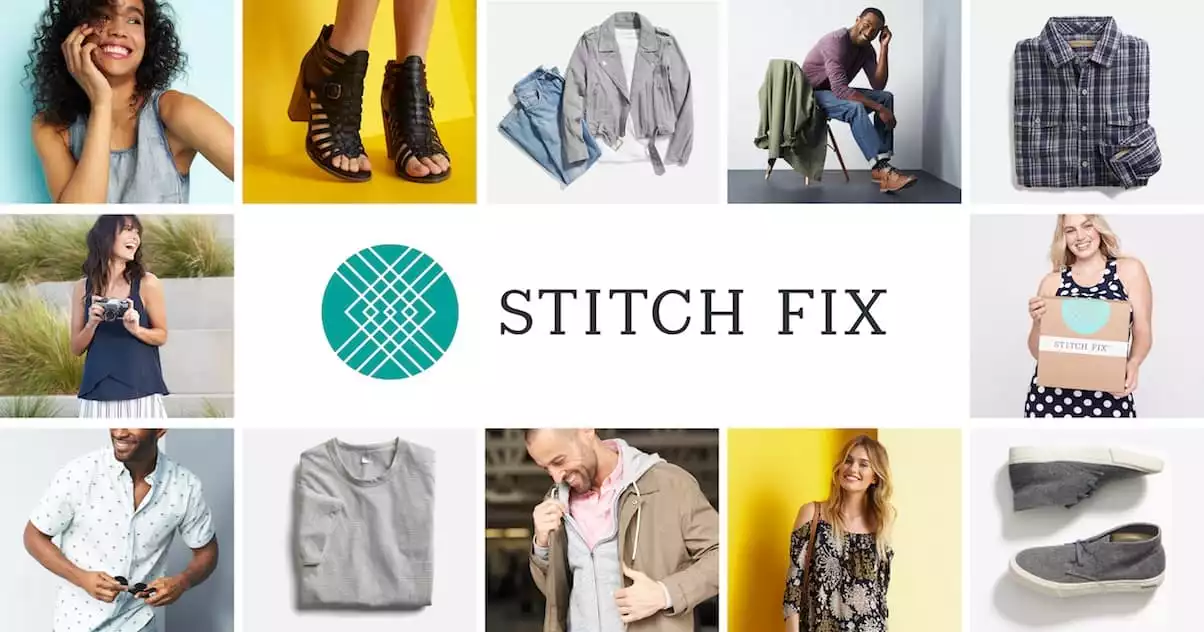 I Prefer StitchFix Personally
It's pretty simple. StitchFix has an AMAZING styling system that quite literally leads the market. Couple that with an amazing selection of brands and StitchFix truly makes it easy to look good without really trying! Keep Everything in Your Fix & Get 25% Off!
Get Started
We earn a commission if you click this link and make a purchase at no additional cost to you.
On the one hand, if you end up buying clothes, the double-priced styling fee from Daily Look isn't a significant concern, but it can add up if it goes unused. Of course, if you have Daily Look delivered less often, this is something else to keep in mind. Still, Stitch Fix may cost a bit less over time–with less pressure to buy clothes and the ability to opt for slightly lower-priced garments. Both are not the most affordable or the most expensive fashion subscriptions.
How do you cancel or adjust Daily Look vs. Stitch Fix subscriptions?
Being able to cancel and switch your plan is important. That could be due to not enjoying the service, not being able to afford it, or even a lifestyle change. But whatever the reason, I always make sure that the subscription service has, at least on the surface, a transparent policy for canceling.
Daily Look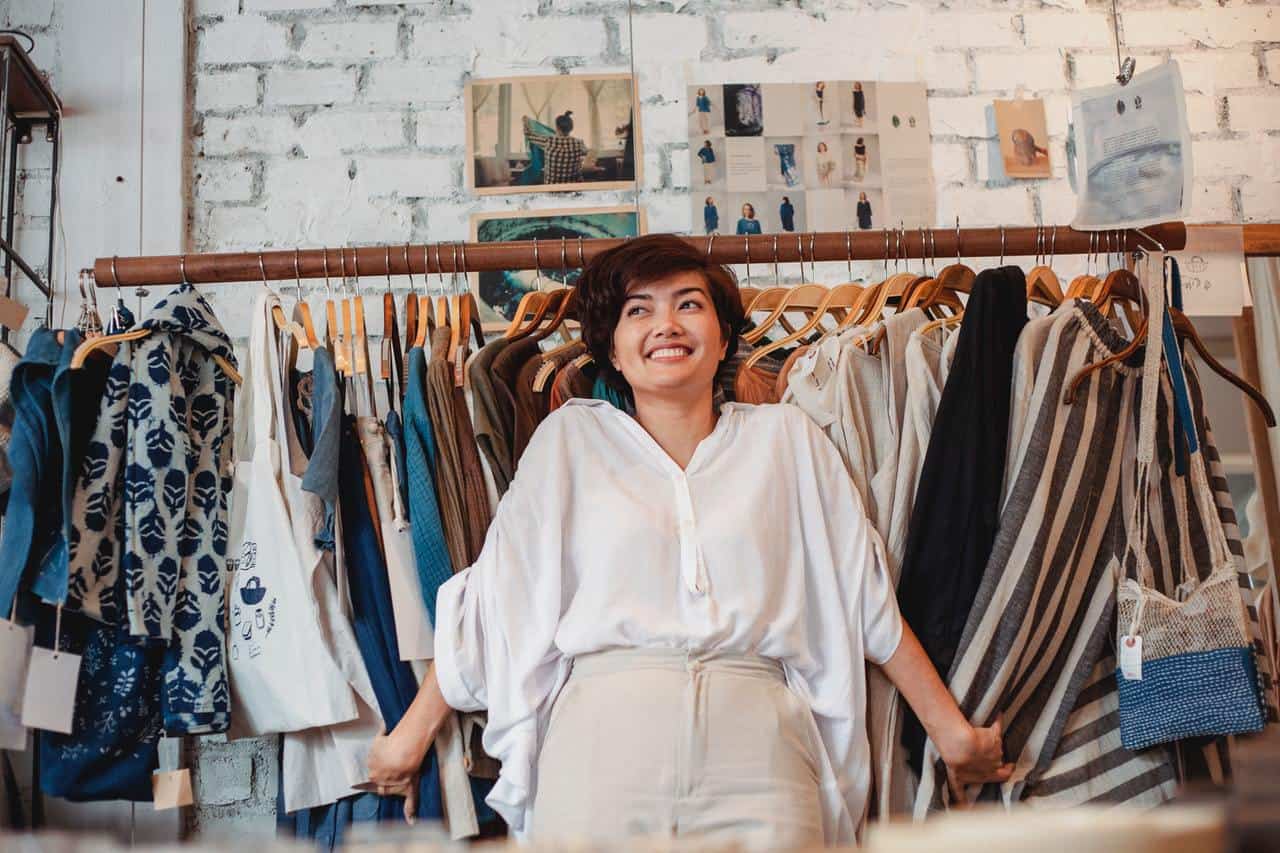 Luckily, Daily Look offers ways to cancel and change your subscription frequency. To change your delivery frequency, simply log into your account. To cancel, access the account page and find the "Cancel My Subscription" tab. You'll be prompted to leave feedback as to why you're leaving. Note that nothing can be changed or canceled while a box is being shipped to you.
Stitch Fix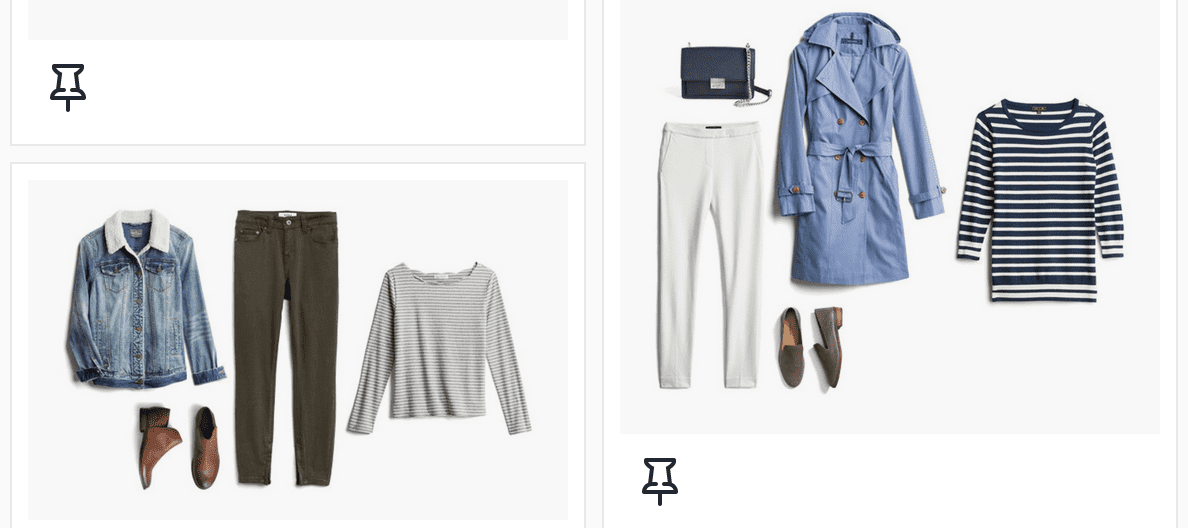 Stitch Fix also allows you to cancel and change subscriptions at any time, except for when a box is in the process of being shipped. You can also pause your subscription, which means you won't receive any more deliveries until you lift the pause. I love this as a more convenient option.
Winner: Stitch Fix
Both Daily Look and Stitch Fix offer flexible cancellation options, but Stitch Fix gets the slight edge with the ability to pause a subscription.
What sizes does Daily Look vs. Stitch Fix offer?
Sizes are important to keep in mind if you fall outside standard sizing. While almost every clothing subscription will carry sizes 0-14 or so, the rest is not guaranteed. And when comparing DailyLook vs. Stitch Fix, there is a notable difference between these two clothing subscription services.
Daily Look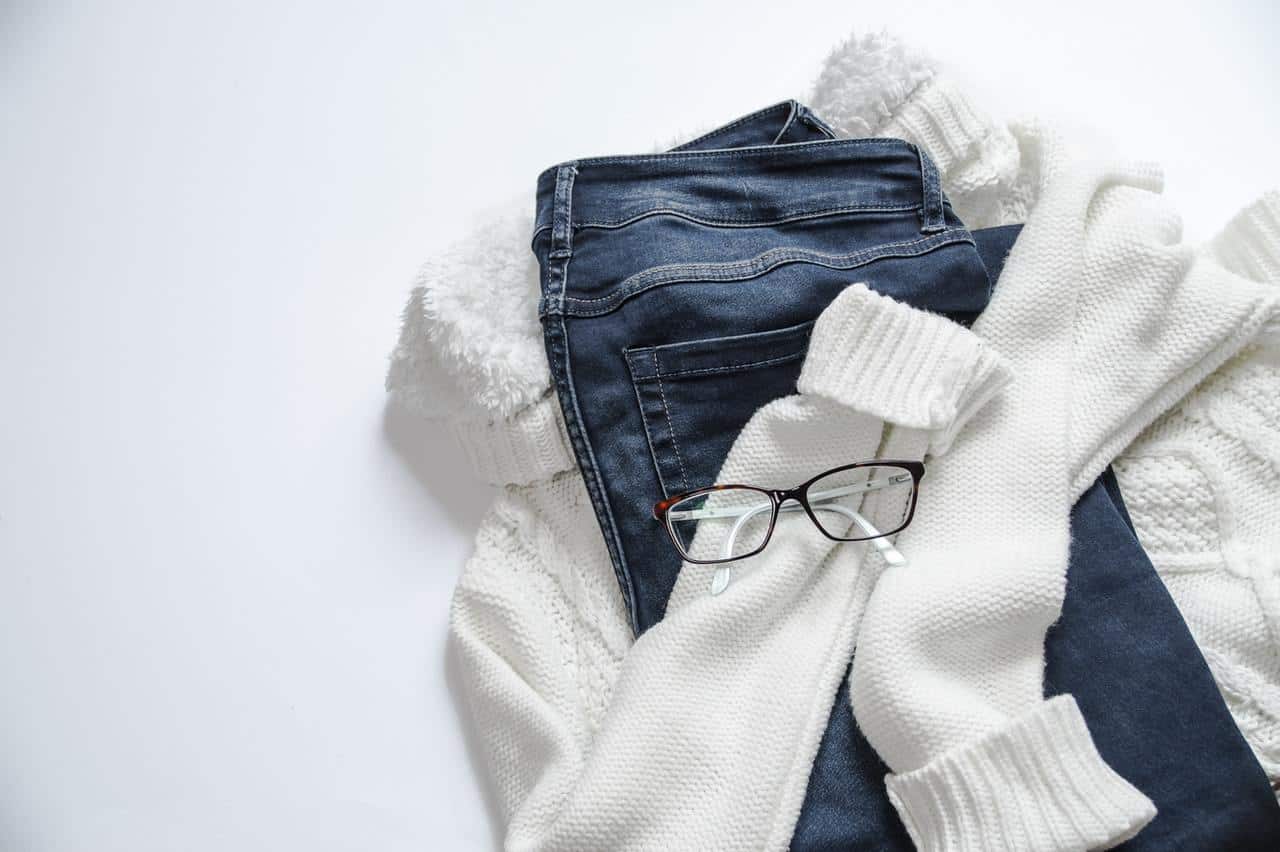 Daily Look offers women's sizes 0 to 12 and XS to L, as well as waist sizes 24-32 for jeans and pants. They don't offer any plus sizes, maternity clothes, or clothes for kids or men.
Stitch Fix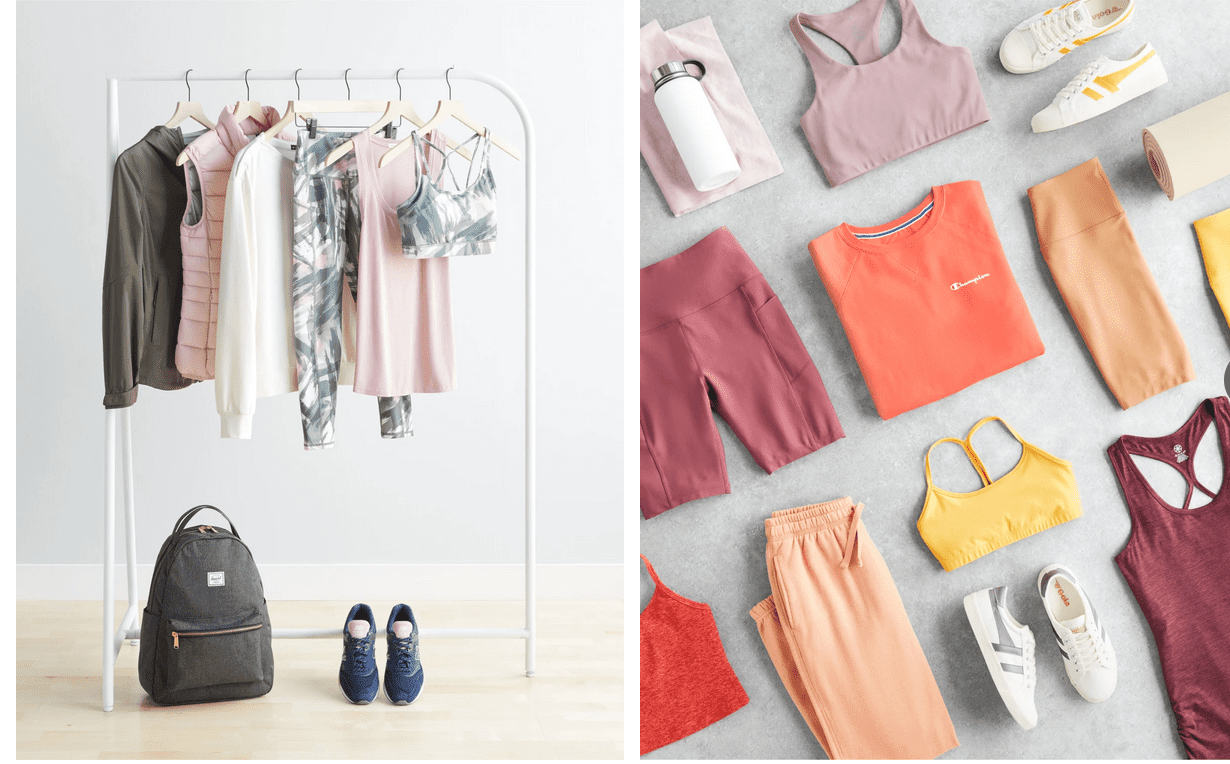 Stitch Fix is far more size-inclusive. For one, Stitch Fix carries not only women's sizes, but also men's and children's. Women's sizes include maternity, petite, and plus sizes. Standard sizes range from 0 to 16 or XS to XXL. For men, you'll also have a selection of Big and Tall sizes. Kids' clothing is covered from 2T through 14.
Winner: Stitch Fix
Stitch Fix is one of the most size-inclusive fashion subscriptions offered, featuring just about any sizing you might need. Daily Look doesn't even quite cover all of the women's standard sizing. That's fine for all those it suits, but a barrier to others.
What brands and styles do Daily Look vs. Stitch Fix carry?
Of course, even if the service carries the sizes you need, the brand and styles are another important factor– and can give you some insight as to whether or not the clothing subscription matches your ideal. Once again, there are some key differences between DailyLook vs. Stitch Fix.
Daily Look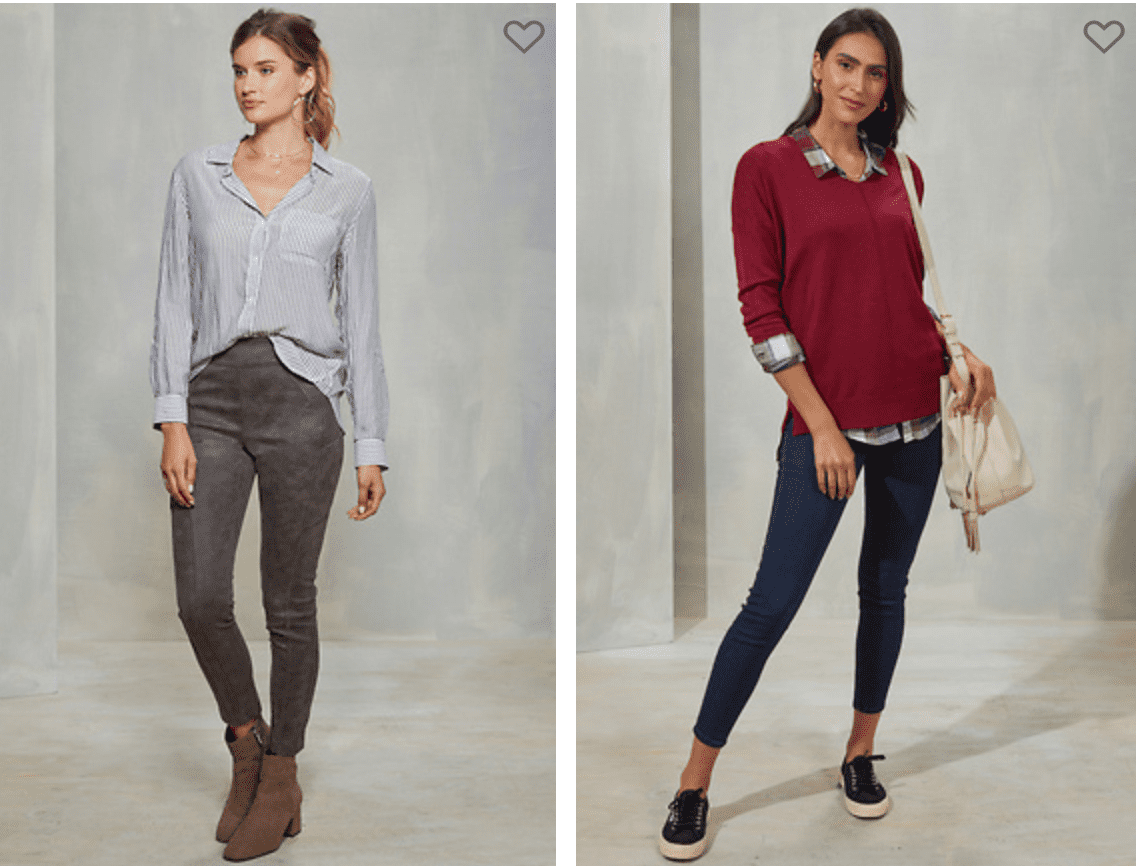 Daily Look doesn't disclose all brands that they carry, but they describe their assortment as "up and coming brands" and "designers." Examples include J Brand, Rag and Bone, Velvet, DL1961, Hudson, BB Dakota, Michael Stars, Vince, Bailey 44, and Gorjana. They also make a point to state that their inventory is constantly changing. They don't, however, disclose how many brands are carried at a time, or what mix of these brands you'll receive.
Daily Look mentions under their FAQs that they ship both clothing and accessories that are meant to evolve "with your lifestyle." You can expect subscriptions to include dresses, shirts, blouses, sweaters, pants, shorts, and jackets.
Style categories include: business casual, laid-back chic, date night in, classic staples, stay cozy, and work from home. While many of their options lean neutral to darker hues, there are some brighter pops of color. You can preview some examples in their New Looks section.
Stitch Fix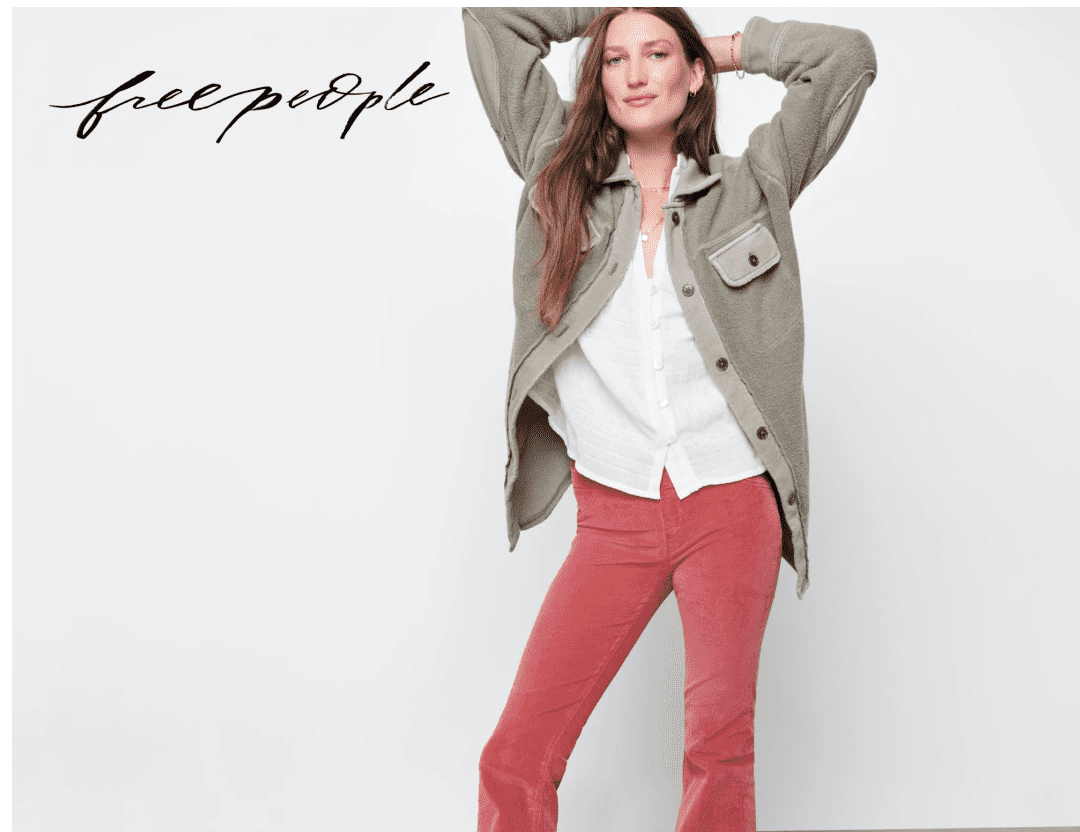 Stitch Fix supplies options from over 1000 brands at any given time. Many of these are well-known name brands and range from athletic wear to casual to business to night out. You'll find casual, trendy, boho, athleisure, professional, and playful attire. Stitch Fix carries jackets, accessories, and shoes in addition to clothing.
Examples of brands include Toms, Kate Spade, Free People, Mavi, Sperry, Cole Haan, City Chic, Dolce Vita, J Brand, Theory, LUSH, and many more, as well as Stitch Fox exclusive brands. You can look at more brands here.
Winner: Stitch Fix
Stitch Fix likely offers more brands, and it certainly provides more style variety. I like that Stitch Fix includes trendy but comfy options and classics– there are clothes in about every style. But mostly, I think that Stitch Fix does a better job of disclosing what types of clothes and brands it carries.
How are clothes styled for DailyLook vs. Stitch Fix?
Half of the appeal of services like Daily Look and Stitch Fix is the feeling that you're getting a personalized experience. I always like some insight as to how much customers are involved in the selection process and how personalized those items are.
Daily Look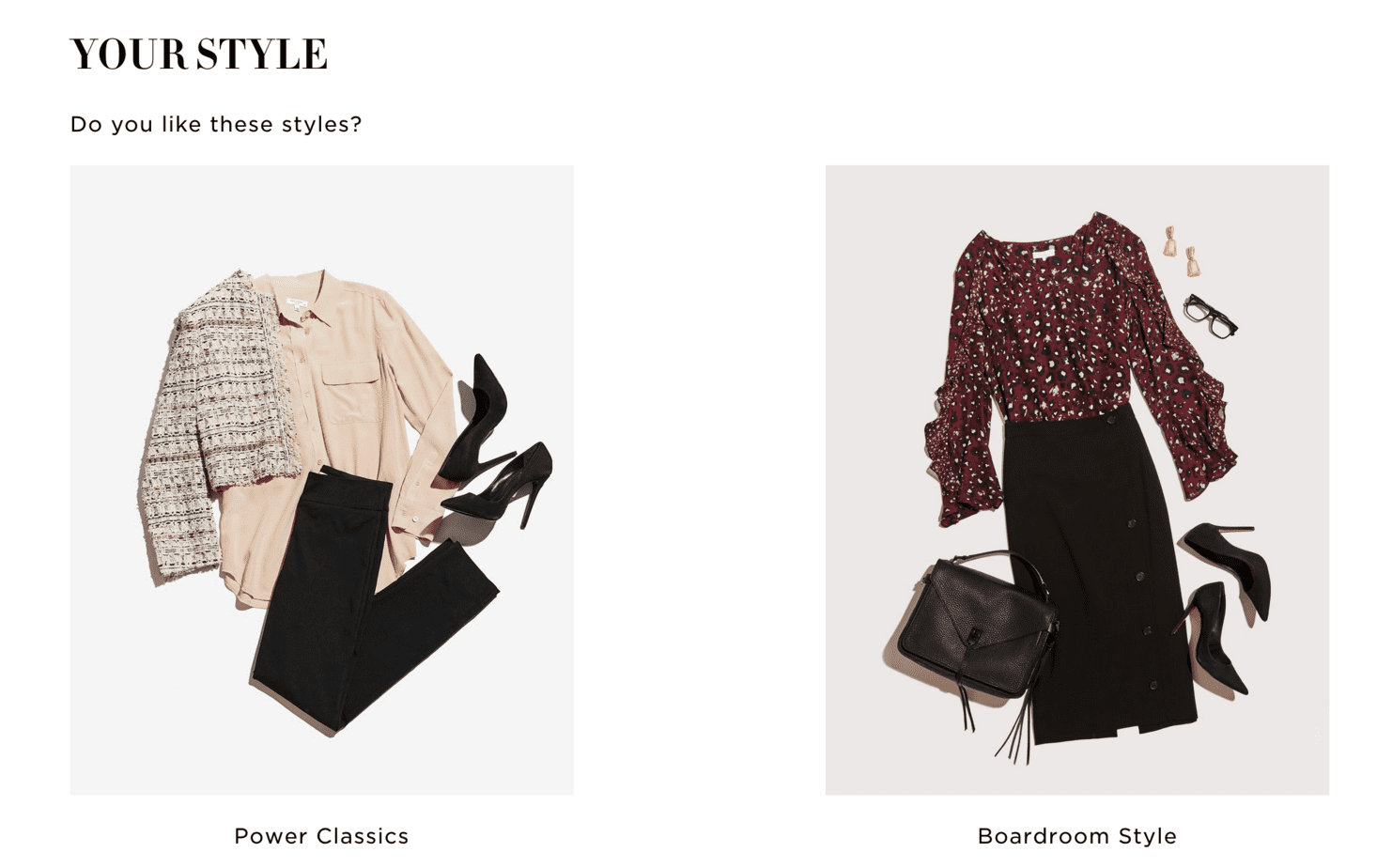 Daily Look starts with a quiz to learn your style. These results are then used with a stylist to help curate your boxes. After entering your email address, you'll be asked for your body type, standard sizes, desired jean length, body proportions, arm length, and torso length. Later, the quiz gets into more detailed queries about fit preferences.
From there, you'll be asked for your jean type preference and be shown a series of examples of some of their more specific styles. You'll be asked for a simple thumbs up or down for each style (which includes: power classics, boardroom style, laid back casual, sporty chic, flowy and flirty, feminine chic, beach vibes, artistic flair, Parisian chic, and modern minimalist).
But it's the questions that follow where Daily Look shines. You'll be asked about your occupation, how you dress for different occasions, what you feel is most missing from your closet, and the stores you normally shop in. You'll also be asked questions about colors, patterns, and any clothes you'd like to avoid.
The final option is to connect Instagram, Facebook, or Pinterest boards so that you can give even more insight into your style preferences.
Stitch Fix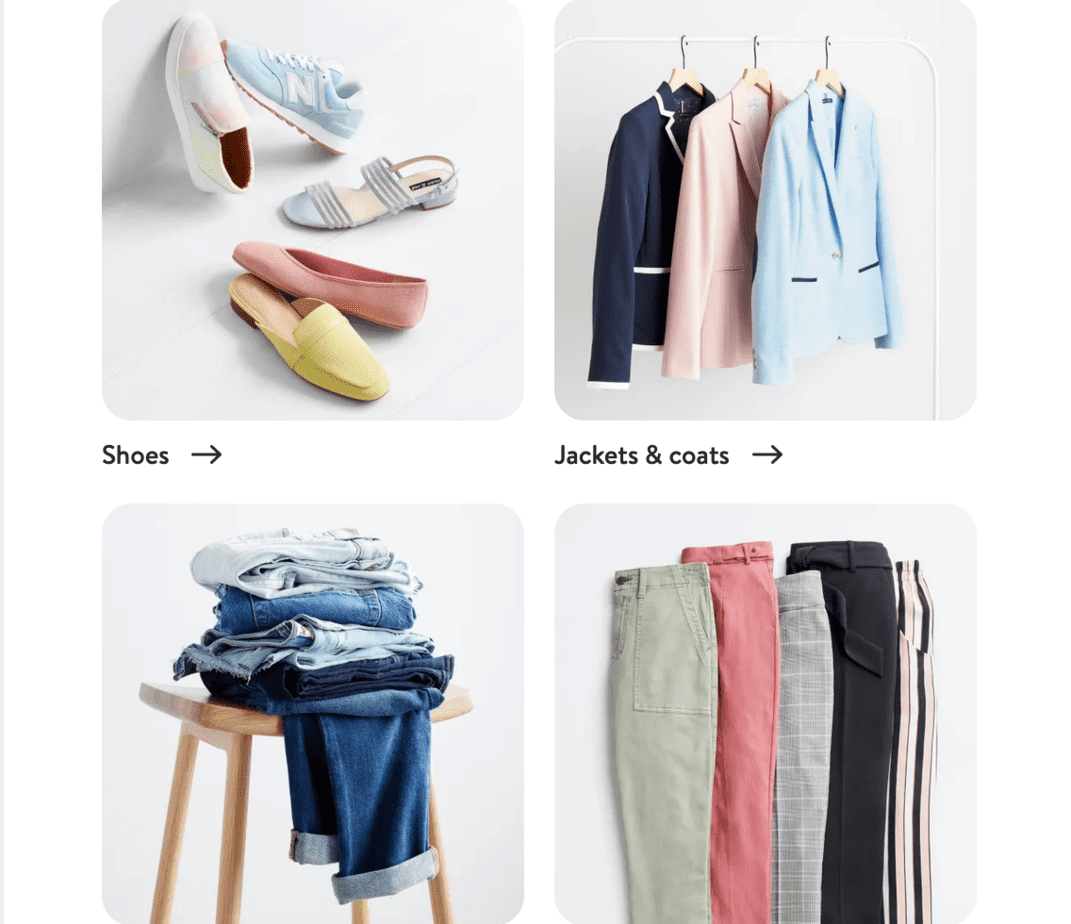 Stitch Fix offers a styling quiz that learns your preferences. It's a little more complex when it comes to selecting outfits. With Daily Look, you hit a simple yes or no question with a few styles. Stitch Fix feeds many outfits in a row where you can love, hate, or like them. But you can also select individual pieces. The idea is that intuitive AI gets a sense of your style without you directly stating it.
There's also a good deal of overlap between what DailyLook asks vs. Stitch Fix. As is the case with Daily Look, Stitch Fix asks for sizing and specific fit preferences, as well as other helpful details about colors, price point preferences, and more.
Winner: Daily Look
In many ways, this is a difficult category because, on the surface, there's a lot to admire about both. But while Stitch Fix is relying on AI more, Daily Look asks more targeted questions to understand not just general style preferences– but also what is practical for you. And by asking about clothing, colors, and patterns you want to avoid, you're less likely to end up with something you hate. Some may also love the option to link social media accounts.
What does the average customer think about Daily Look vs. Stitch Fix?
Customer reviews and business reputation are important to check if you're about to sign up for a subscription. While individual experiences should be taken with a grain of salt, patterns do give you an idea. The most important thing I do is check the Better Business Bureau, which gives you an unbiased look at a field and closed complaints.
Daily Look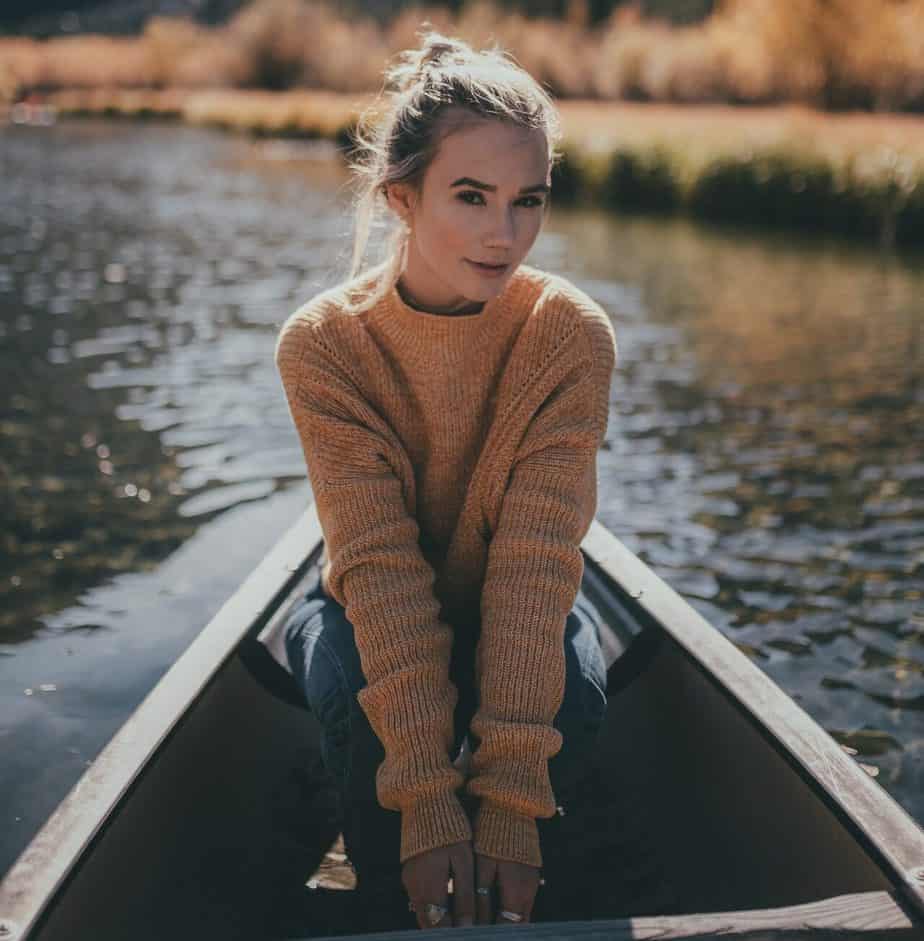 Daily Look is not accredited but does carry a D- rating based upon customer reviews and complaints. Fourteen complaints have been officially filed within the past four years. The D- rating is the BBB's second-lowest rating possible and takes into account: number of years in business, government actions, failures to address complaint patterns, and unresolved complaints, among other factors.
Strangely, this rating doesn't align with customer reviews. On Trustpilot, the company scored a 4.1 out of 5-star average, based upon over 1,000 customer reviews. Of these, 59 percent were rated at 5 out of 5 stars and 9 percent the worst (1 star) possible. Most complaints pertained to what some felt were ugly and overpriced clothes. A few did not like the stylish they were in touch with.
Stitch Fix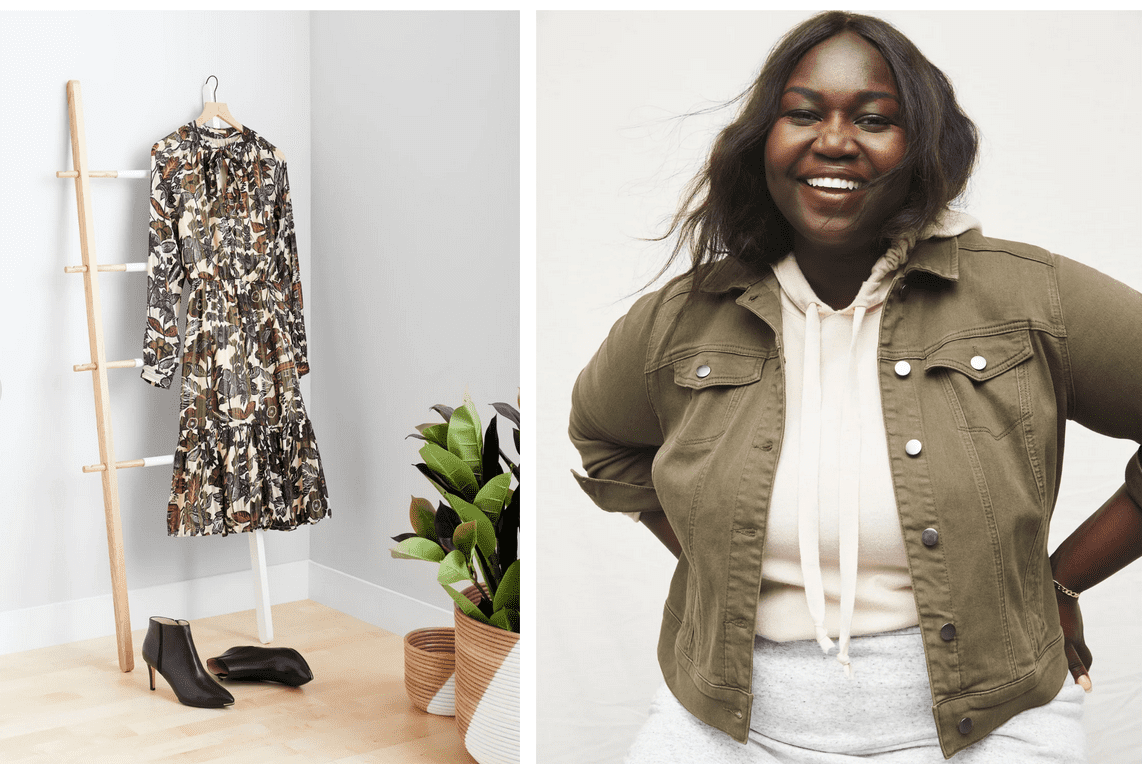 Stitch Fix doesn't fare any better with Better Business Bureau, with a D- rating with BBB. On Consumer Affairs, customers gave the company 3.5 out of five stars. Many enjoyed Stitch Fix, but most either rated it as just average or poor. The pandemic may have caused an uptick in the many shipping problems reported– but the complaints are above not liking clothing.
Winner: Daily Look
I don't love that both are one step away from an F rating on BBB. But when I look into the complaints from consumers, there are differences. Complaints with Daily Look are a little less concerning, and I also noticed that the company responded to those complaints.
Frequently Asked Questions
Question: What are the benefits of fashion subscription boxes?
Answer: You could save time, discover new clothes, and get a boost to your wardrobe. These services can add a little fun every once in a while and maybe helpful to people short on time, in need of wardrobe refreshes, and even for those who are a little uncertain about what clothes are best to buy. 
Question: Are fashion subscriptions a waste of money?
Answer: You won't save money (unless you shop frequently or normally buy expensive clothes). That only makes sense because you're paying not just for clothes but also the service.
At the same time, the best fashion subscriptions aren't a waste of money if you value personal styling and saving time. It all depends on your budget and what's important to you. 
Question: How can you tell if monthly subscriptions aren't worth it?
Answer: Watch out for any fashion subscriptions that have no customer reviews outside of their website. Subscriptions that don't lay out clear cancellation, refund, and shipping policies are a big no. While having a nice selection of clothing is a draw, poor customer service can truly kill the best of a clothing subscription service. 
Final Thoughts & Final Decision
Neither service would be my top choice, but, all things considered, Daily Look is the better choice for infrequent & highly catered styling. Daily Look, despite seeming simpler on the surface, offers more catered styling options and questions. I also think that the frequency of shipments is more reasonable, and while not the best for athletic clothing or sadly size-inclusive clothing– there's a better value.
Stitch Fix, in theory, is better. There are some complaints worth considering, but Stitch Fix also has more customers than Daily Look by a long shot. What I love about Stitch Fix is their more inclusive offerings, from different sizing programs to subscriptions for kids. In this sense Daily Look is really geared more towards a "type" of customer and Stitch Fix has something for everyone.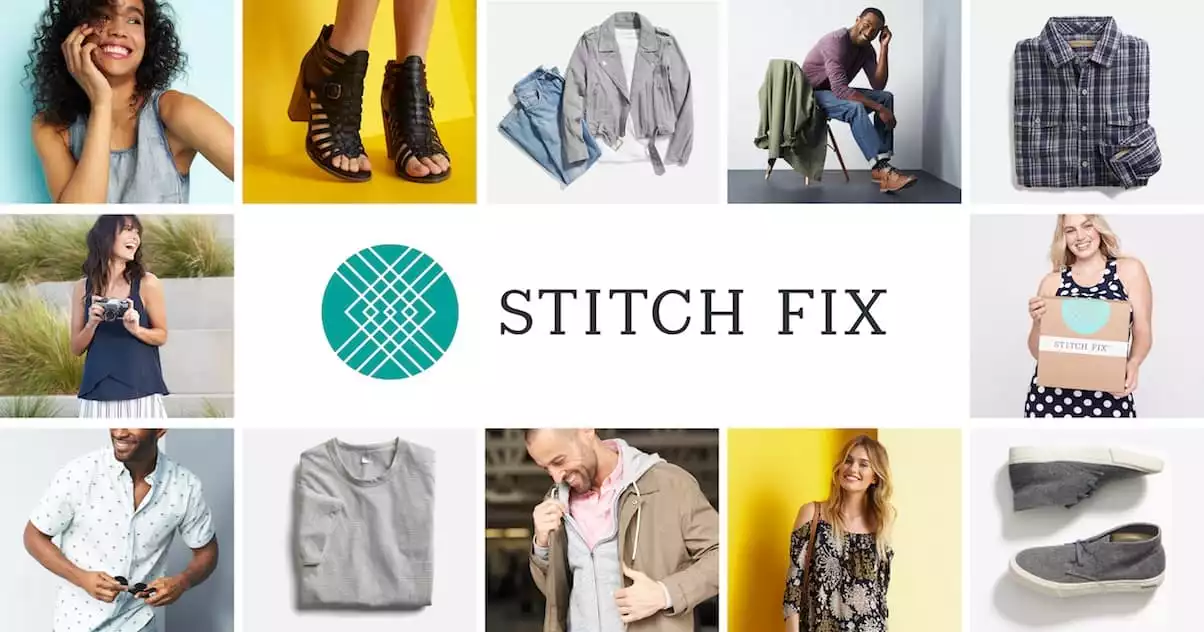 I Prefer StitchFix Personally
It's pretty simple. StitchFix has an AMAZING styling system that quite literally leads the market. Couple that with an amazing selection of brands and StitchFix truly makes it easy to look good without really trying! Keep Everything in Your Fix & Get 25% Off!
Get Started
We earn a commission if you click this link and make a purchase at no additional cost to you.
Of course, I have some reservations about Daily Look right now, too. If you're looking for an alternative, Wantable fits the bill for standard women's clothing.
Further Reads: