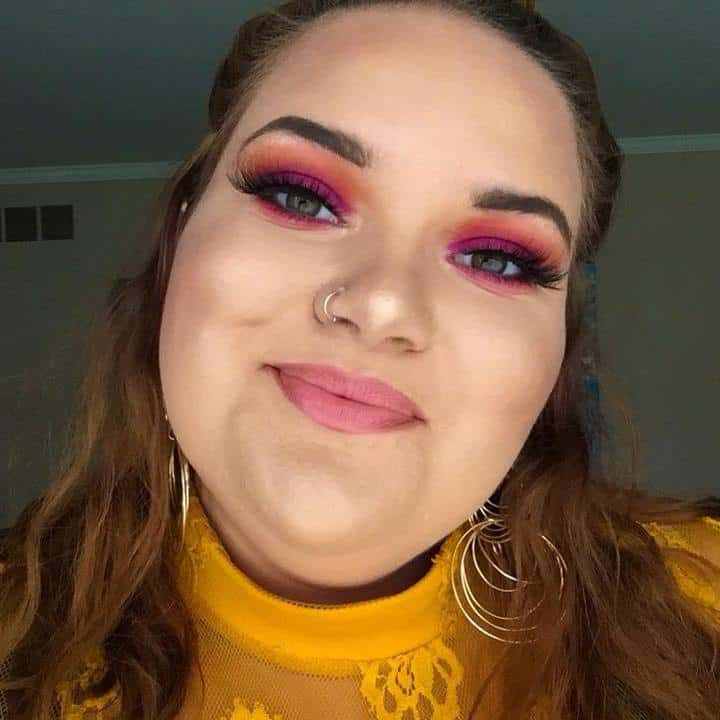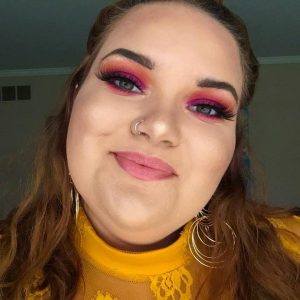 Latest posts by Alizabeth Swain
(see all)
Bokksu delivers authentic Japanese snacks straight to your doorstep.
Need I say more?
You may need a little more convincing, and that's okay!
There's a lot that Bokksu has to offer. Not only are you getting a little taste of Japan delivered to your home every month, but you're also getting a fun package that's like a Christmas present on your doorstep.
If you've ever dreamed of visiting Japan, I recommend you check out the Bokksu monthly subscription box. I am honestly 100% completely in love with this box. There's so much that it has to offer. I'm sad this is my first time trying this subscription box!
So, if you're curious about what I received in my Bokksu monthly box and how it compares to other subscription boxes that I know and love, you'll have to keep reading.
Bottom line up front: This is an expensive snack subscription box. I'm happy to pay the cost of this box, especially because of how much of a smile I put on my face.

But what you get inside the box is unique and takes you on a whole experience. I know I'm partially paying for the experience with this box, but I fell in love with it.
What Is Bokksu?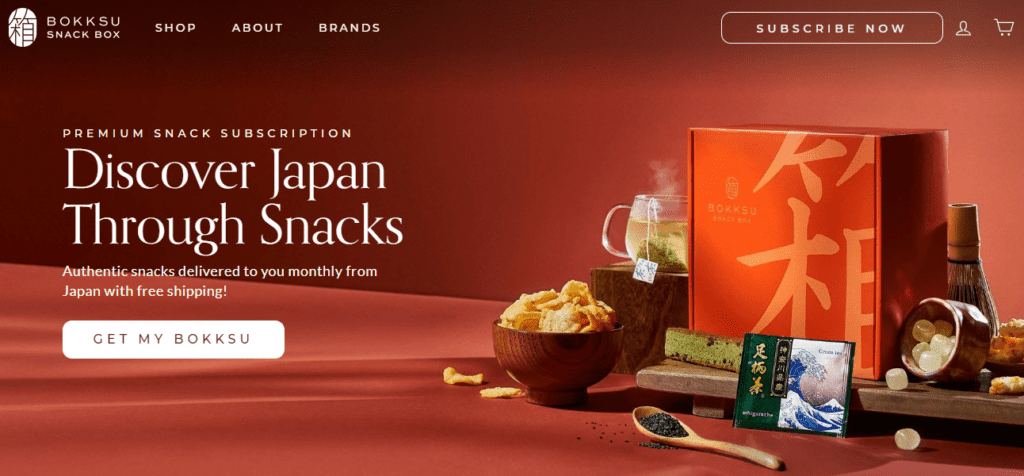 Bokksu is a Japanese snack subscription box. Their number one goal is to help you discover Japan and all the country has to offer.
All of the foods they feature inside their box come from different regions in Japan, meaning you'll get a mix of traditional culture and some of the more updated and unique snacks the emerging culture inside Japan offers.
What sets Bokksu apart from any other snack subscription box is where they source their premium Japanese snacks. A lot of snack subscription boxes buy their snacks from mass manufacturers. However, Bokksu buys all of its snacks directly from artisanal snack makers in Japan.
Some of the small businesses Bokksu buys from have been in business for more than 200 years. It's awesome to know I'm indirectly supporting small businesses with my Bokksu purchases!
With each box you order, you can expect to receive a box with a curated theme and a mixture of different snacks. Bokksu says inside their boxes, you'll get a mix of 20 various snacks. So, you're paying $50 a month to receive 20 different treats!
What I love about the subscription box, too, is you aren't just getting candy. You're getting a mix of snacks, tea, and candy, so you're getting a little bit of everything Japan offers.
I always wonder how these boxes never repeat the snacks they send out, but Japan has so many subcultures in it that it would be nearly impossible to run out of snacks to try.
My Bokksu Ordering Experience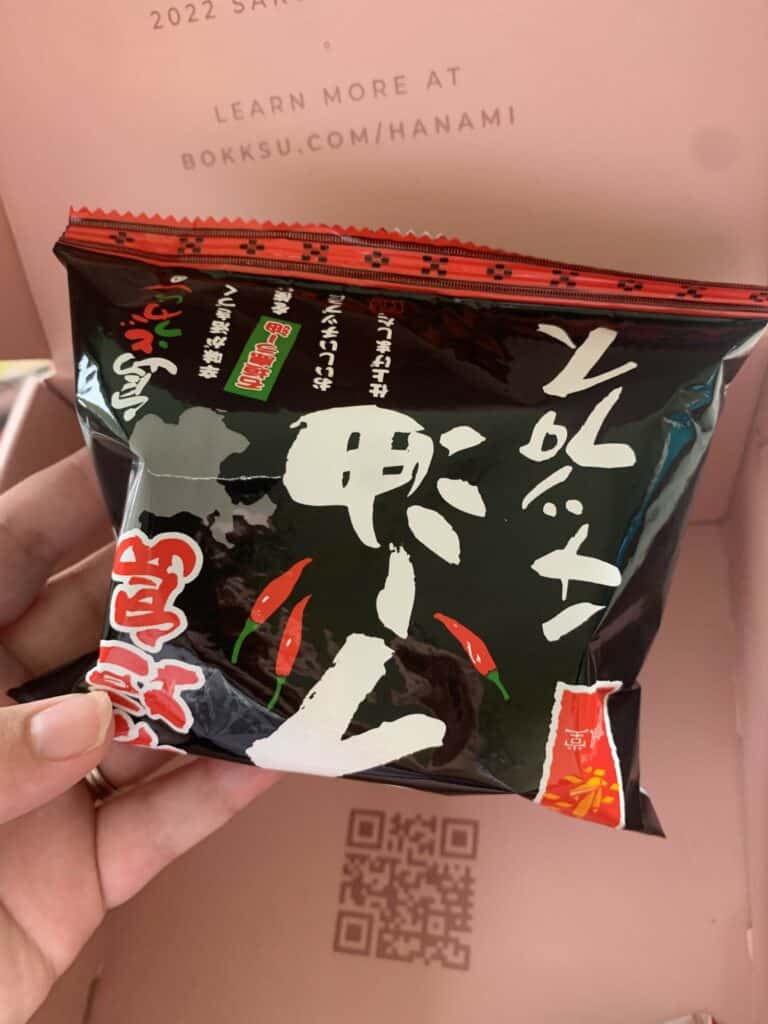 My ordering from Bokksu was so easy. They do have a couple of different plans for you to choose from. You can pay upfront for a one-year, six-month, or a 3-month subscription.
That is if you don't want to choose to subscribe every month. The more months you sign up for, the cheaper your box will be. When I went to sign up, I only paid for one month's subscription because I had yet to determine if this box would be good.
My Bokksu Box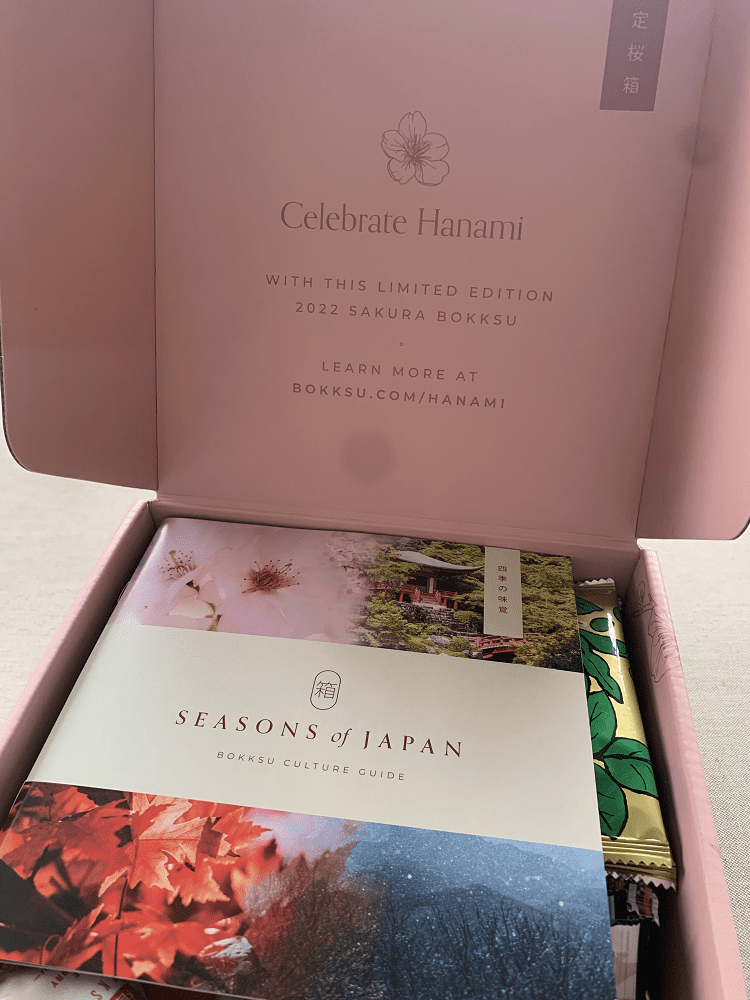 My box arrived at my doorstep so fast! I was shocked at how quickly the delivery was. I wasn't expecting anything to show up for a week or two after I had ordered it, but it only took three days for the box to show up.
The exterior packaging of the box was exactly what I was hoping it would be. I always think of cherry blossoms when I think about Japan! The outside of the box was this super cute pink shade that caught my attention immediately.
On the front of the box, there were cherry blossoms all over! Something was written in Japanese on the front of the box, but I can only assume it says Bokksu.
I love how the inside of the box was packaged. It was all neatly put together, and the company spent a lot of time and effort packaging it well. Right on top of the box was a little pamphlet that talked about some really cool facts about Japan and some cool information about the snacks.
What was really cool about Bokksu is they sent me a special box as my first box. My first box was a "sensory journey" through every season in Japan.
There were two pages in the pamphlet that talked about the seasons in Japan, what cool experiences they had to offer, and how the snacks connected back to the seasons. I also loved how Bokksu broke down where each snack came from in Japan.
My Bokksu Japanese Snacks
Now for the fun part! Here's what I got inside my Bokksu box:
Tsukisamu Anpan Chocolate

Ishigakijima Chili Oil chips

Ashigara Green Tea

Uni Rice Cracker

Black Sesame Taiko Kumamon

Matcha Stick Cake with Chocolate

Mini Red Bean Crackers

Apple Caramel Sable Cookie

Handmade Yuzu Sake Candy

Seawood Tempura Sudachi Citrus

Dondon Yaki

Edamame Senbei

One White Strawberry

Mocchan Dango Mochi

Shiro Ebi Senbei

20th Century Pear Biscuit
In total, I only got 16 different types of snacks. I got multiple of a few things, so I received 22 snacks in total.
Uni Rice Cracker
I'll be honest; I didn't expect much from this. After all, it is just a cracker. But it was SO much more!
This was one of the most surprising snacks on the list, and I loved it! This was a fried cracker that had an umami flavor.
I did get a hint of soy sauce, but I'm so glad the soy sauce didn't overpower the umami flavor! There wasn't any fishy flavor from this, which is another big plus for me. There wasn't any sweetness in this cracker, which I liked.
Ashigara Green Tea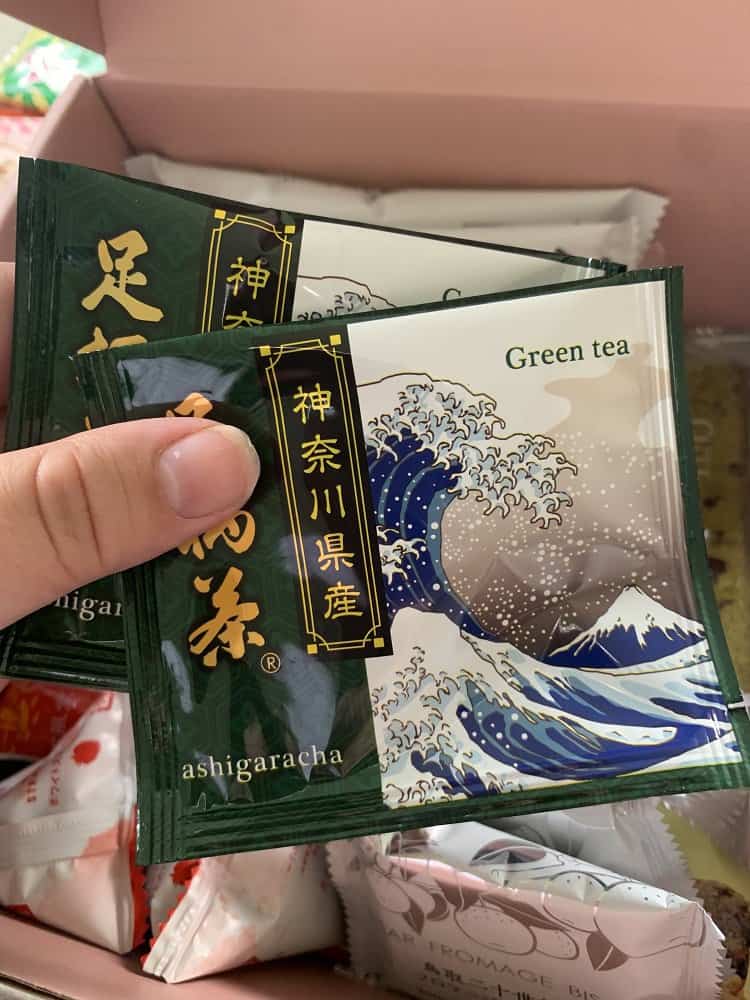 I'll preface this by saying I'm not a big tea drinker. Green tea is the only tea I like, but I am no longer a tea expert. However, this tea tasted so different from any other green tea I've had.
Bokksu says it's because this green tea is grown in an area of Japan where this isn't a lot of sunlight, so there are fewer tannins in this tea. As a result, it isn't bitter and has a softer sweet taste to it (which I agree with completely).
Ishigakijima Chili Oil Chips
The chili oil on these chips comes from the Ishigakijima region in Japan. Please believe me when I tell you I'm OBSESSED with these chips! I've never tasted a chili oil that was so bright; it felt like I had a neon sign of flavor light up in my mouth.
Even better, I could also taste the shellfish inside these chili oil chips. It was a tasty combo of light shrimp flavor greeted with spicy chili oil. I wish they sold massive bags of these chips; they would be my constant go-to snack!
Tsukisamu Anpan Chocolate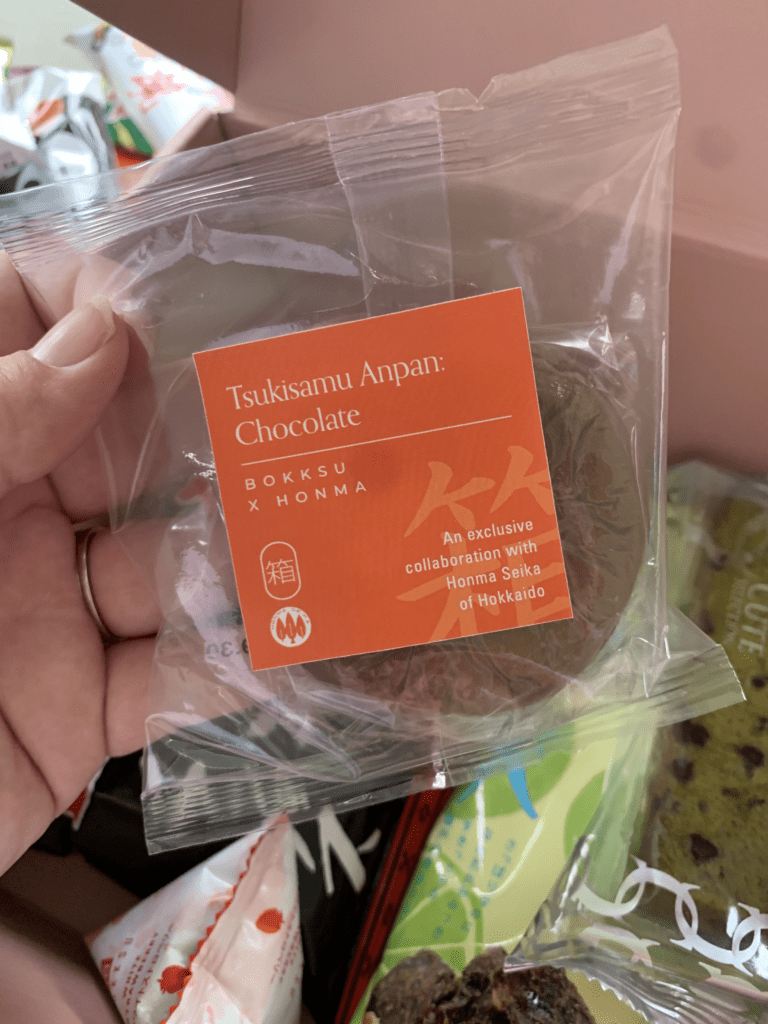 I'm not a big candy person, but I love chocolate. I was really excited to see a chocolate goodie here, especially from Japan. I was expecting big flavors.
I'll say I wasn't expecting to gag after I bit into this. I didn't want to ruin the surprise of the flavor these had in store for me, so I didn't read what they were before tasting them. Now, why did I gag?
There's red bean paste inside these sweet chocolate rolls. I didn't like the taste; it reminded me of refried beans mixed with chocolate in terms of taste and texture. Bokksu recommends pairing these sweet rolls with tea. I think I'll pass.
Black Sesame Taiko Kumamon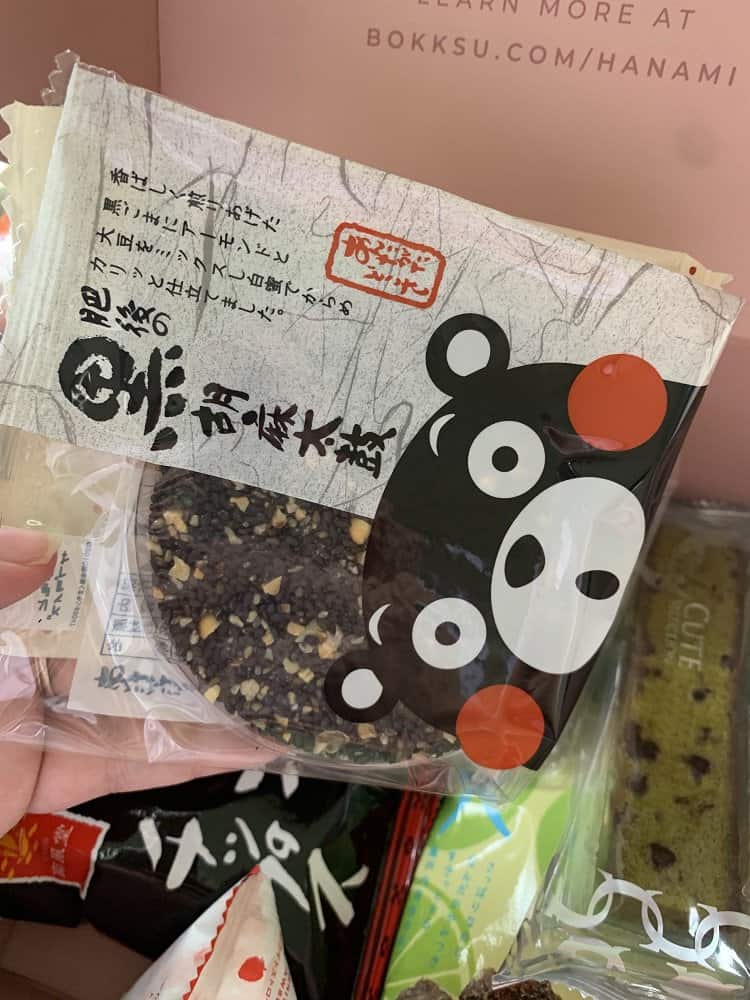 This was one snack I was familiar with! I've had these in a lot of other snack subscription boxes, like Universal Yums. I'm not a big fan of them.
While I really like the texture of all of the seeds, the taste isn't appealing to me. I always feel like these seed crackers belong on a bird feeder. They taste like sesame seeds coated with honey. If that's your thing, go for it.
Matcha Stick Cake with Chocolate
This matcha chocolate cake was honestly a huge surprise! I'm not a big fan of matcha; I've always found it bitter. This cake was soft and moist (another happy surprise).
I loved how it wasn't overly sweet, so the matcha could shine through. I enjoyed the chocolate in this cake, too; it wasn't too sweet. I would happily eat this cake with my morning coffee!
Mini Red Bean Crackers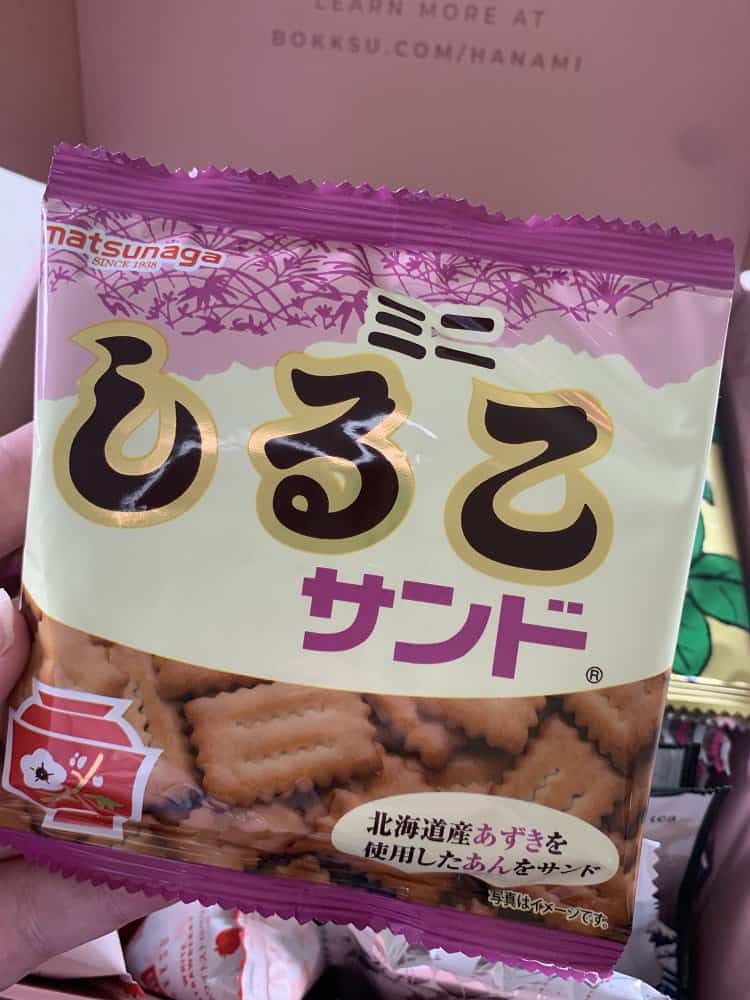 As you know from above, I'm not a big red bean fan. I didn't have high hopes for these crackers, but they weren't bad.
I wouldn't say they were good either, though. If you like animal crackers, I think you would enjoy the taste and flavor of these crackers. I don't like animal crackers, so these are another snack I wouldn't be trying again in the future.
Apple Caramel Sable Cookie
I was really surprised to find these cookies here. Apple and caramel aren't flavors I would've thought to be prominent in Japan; I guess these are flavors only found in American culture. Thank you, Bokksu, for educating me! I've never tasted a cookie as buttery as this one is.
It's a soft baked cookie, so it's chewy and fell apart in my mouth. I loved this cookie so, so much! I was so sad when it was all gone (my baby also loved this cookie too). I would buy this in packages if I could!
Handmade Yuzu Sake Candy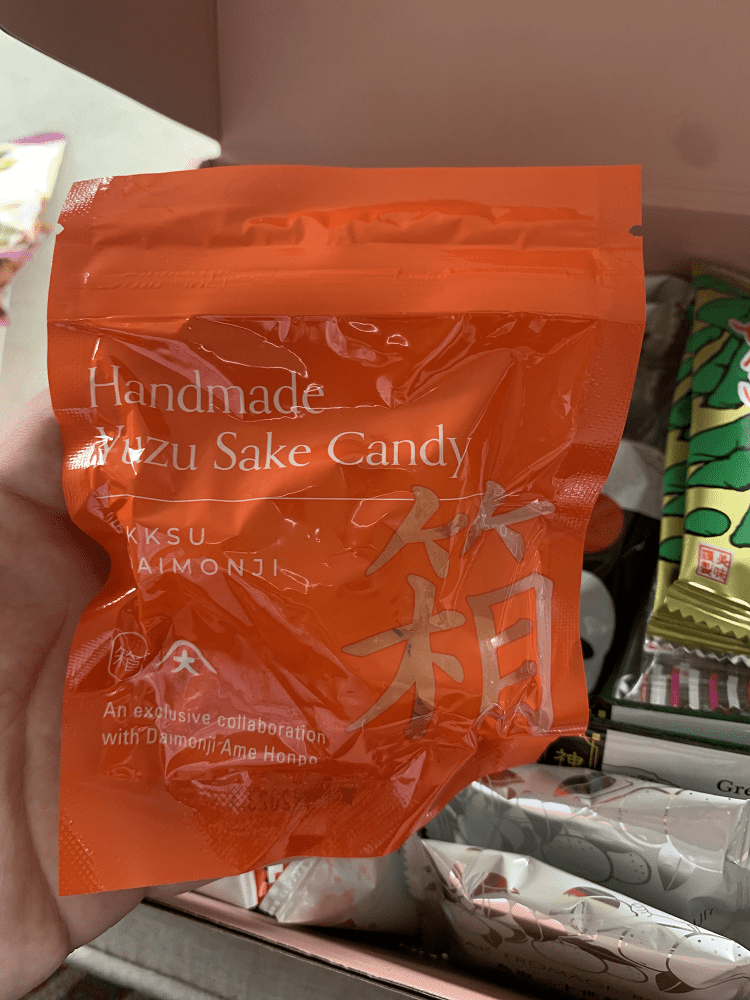 I didn't have high hopes for this candy. The taste of this candy was very citrus, and if you enjoy the flavors, I listed above, I definitely think you would like this candy.
However, I'm not a big fan. I don't like sake, I don't like yuzu, and I don't like candy. But, just between you and me, I've kept these in my medicine cabinet for the next time I have a sore throat!
Seaweed Tempura Sudachi Citrus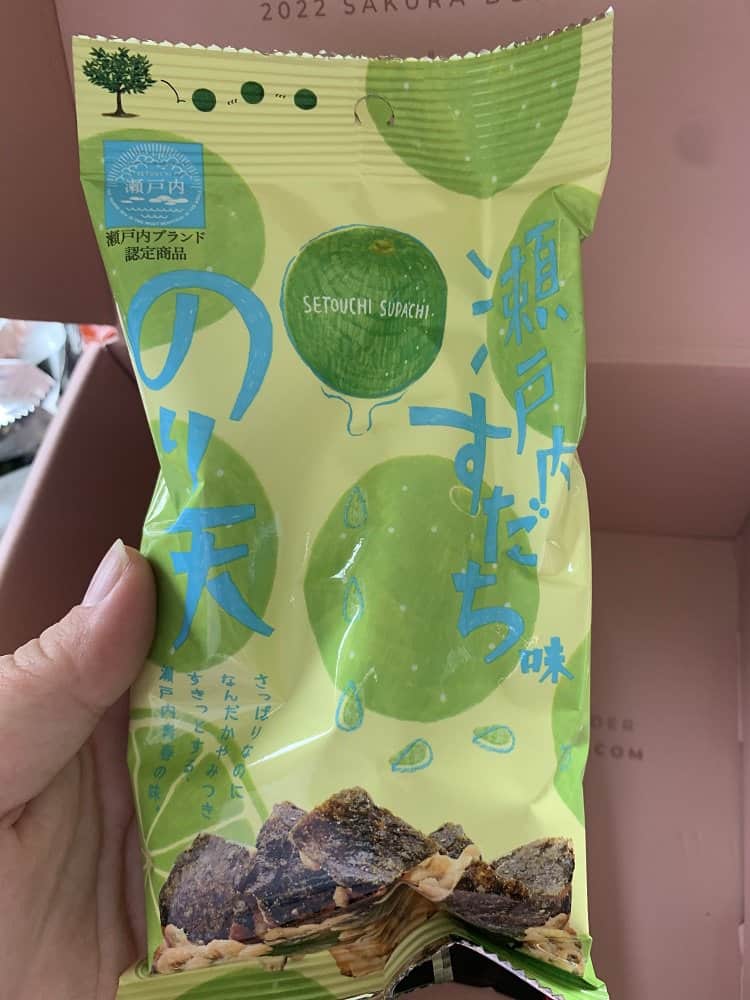 These seaweed crisps WIN the box for me (and my son)! These are truly addictive. They're this weird combination of sweet, spicy, savory, and fishy. I loved how all the areas of my tongue were lit up thanks to these seaweed tempura crisps!
Bokksu says they're flavored with native Japanese sudachi and claims the flavor of these will leave your taste buds tingling.
My toddler loved these too. I only had a few before he claimed the whole bag. I wish these were readily available in the states!
Dondon Yaki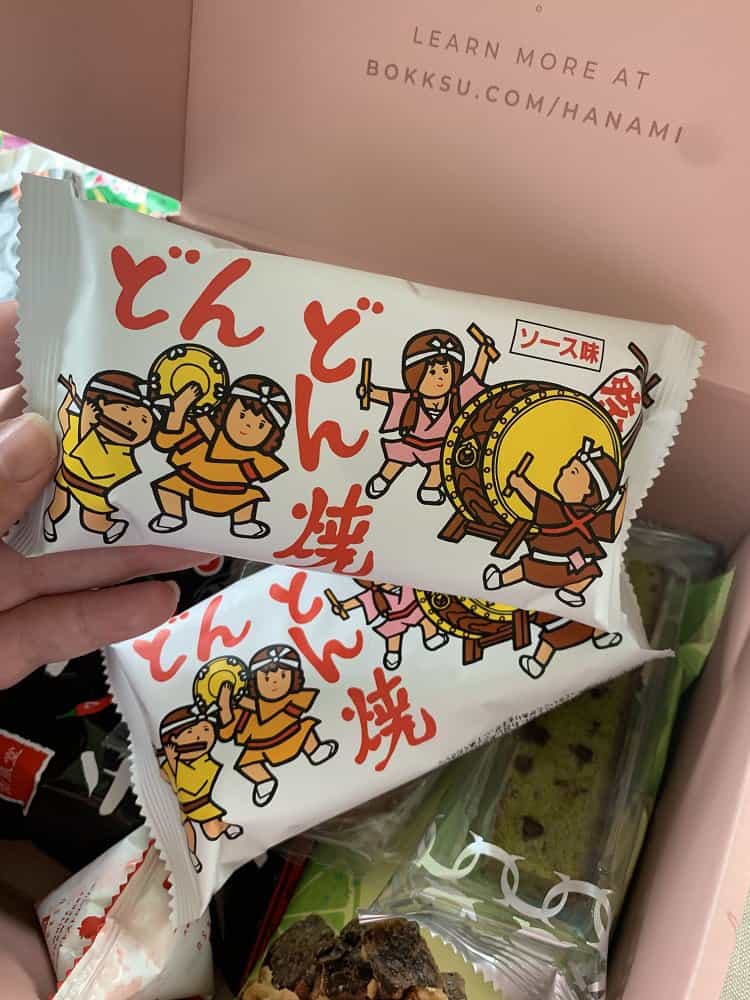 The London Yaki (which is named after the sound of taiko drums being beaten) was another really fun snack. I'm not sure yet, but I think they're my #2 pick.
These are fried crisp marinated in a tonkatsu sauce (which is my favorite Japanese sauce). I would describe the taste as a tangy and peppery flavor. Imagine the pepperiness of black pepper with the tang of ketchup. There was a sweetness to it too, which helped to keep the spice at bay.
Edamame Senbei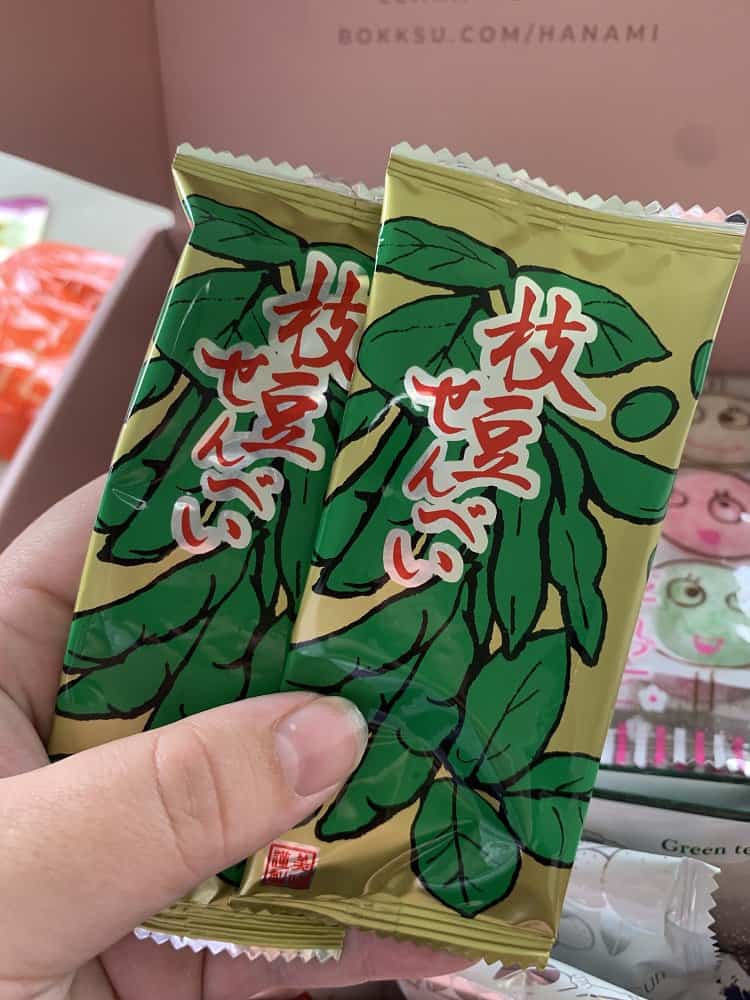 If you like crackers and you like edamame, this is a great snack for you! I love edamame, but I'm particular about my crackers. The top of this cracker is sprinkled with soybean powder, which almost tasted like peanut butter to me.
If you can imagine a sweet cracker with peanut butter combined with edamame, you'd get these crackers. They're not a winner for me, but I definitely wouldn't put them at the bottom of the list.
White Strawberry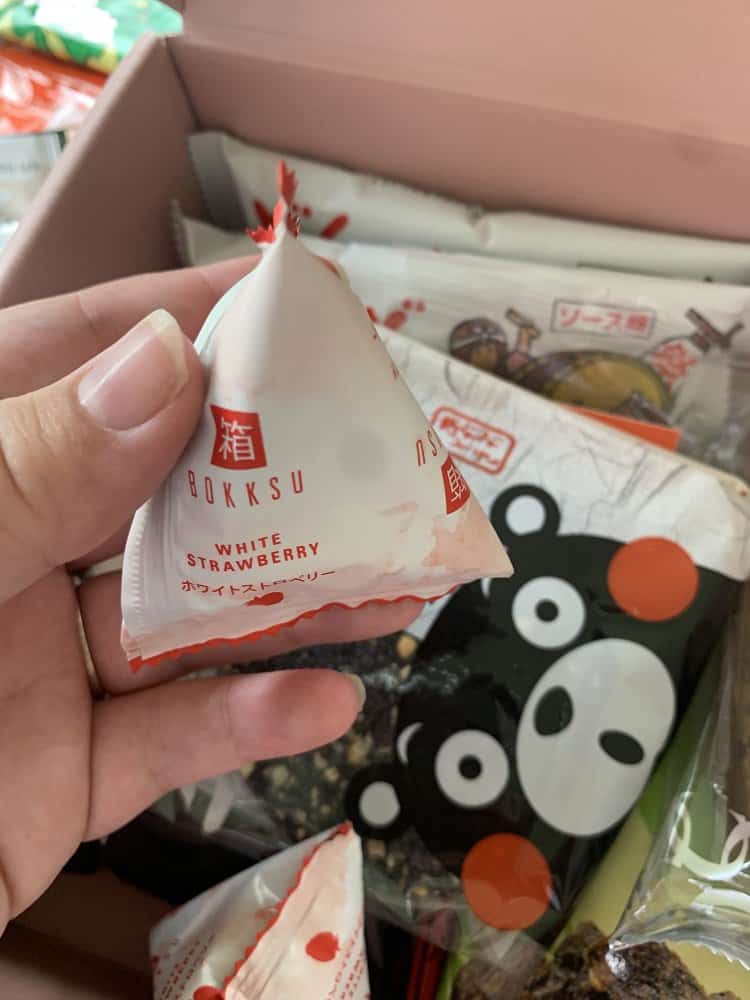 This was actually the last thing I ate in the box. There was only one white strawberry in a package, but I got two packages.
This is the world's first chocolate-infused strawberry and was exclusively made for this Bokksu box. The strawberries are freeze-dried and infused with white chocolate to make a super soft and refreshing dessert. I loved these too!
The white chocolate infused into the strawberry wasn't the prominent flavor. I would say the white chocolate flirted with my tastebuds; there was a lovely crunch to the freeze-dried strawberry.
The entire thing melted in my mouth. Do you know those Lindor Truffle commercials where the woman smiles and takes a bite of the truffle? That was me, but with the white strawberry!
Mocchan Dango Mochi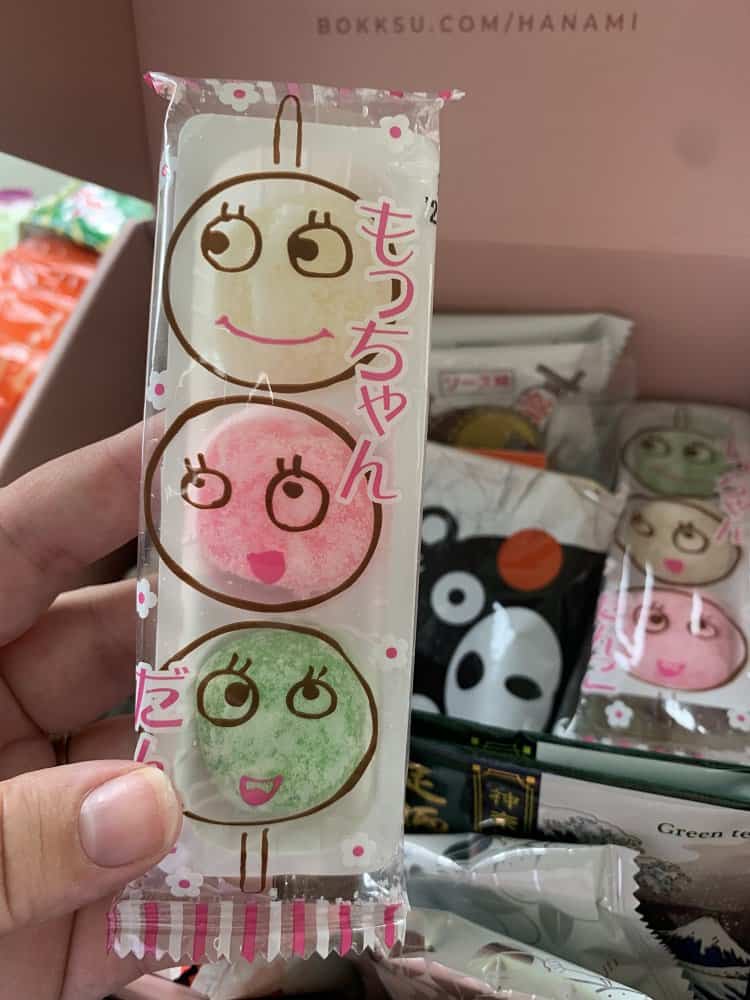 I don't like mochi, but I thought these were pleasant. They're sticky rice dumplings (with a loooot of sugar on top). They're colored pink, white, and green, but they all have the same flavor.
They had a floral and sweet taste to me. Just imagine the smell of roses mixed with a crap ton of sugar; that's why these tasted like.
Shiro Ebi Senbei
There's just something about seafood-flavored crackers and chips that always wins my heart. The Shiro Ebi Sensei is no expectation. I loved the white shrimp flavor featured in these rice crackers.
Plus, they had a lovely bite to them, too, without being too dry. I would pair these with a seafood bisque or happily eat them by themselves. They're small, about the size of the tip of your thumb. But my goodness, are they tasty!
20th Century Pear Biscuit
The name on this kind of freaked me out; I was hoping I wasn't going to bite into a super old pear! The good news is, there wasn't a super old rotten pear waiting for me underneath the package.
There was 20th Century Asian Pear used in a blend to create the dough for the biscuit. There's also cheese and white chocolate combined, all into an interesting biscuit (cookie) combo. I wouldn't say I loved it, but I did appreciate the flavor of the Asian Pear in a cookie!
Bokksu Box Alternatives to Consider
Even if it's only for one month, I'm begging you to try the Bokksu box. There's no other subscription box I've tried that's given me the experience I've had with Bokksu.
There were so many flavors, textures, and ideas I'd never experienced before trying Bokksu! But if you're totally set against giving them a shot, I do have a few other subscription boxes I'd recommend: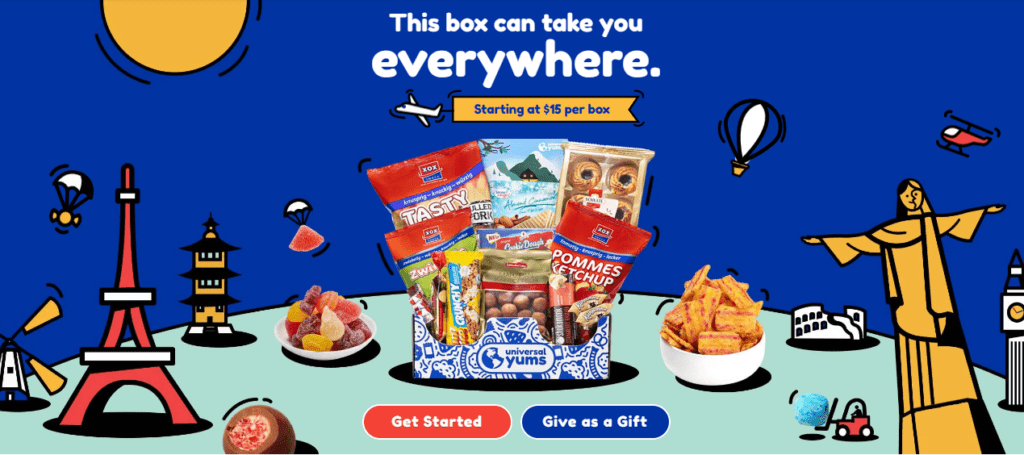 I love Universal Yums. I think there's a lot that Universal Yums has to offer, too, especially if you want to try snacks from other places around the world. I always find a new flavor I fall in love with the inside of every Universal Yums box I try.
Plus, Universal Yums is a lot cheaper compared to Bokksu. Universal Yums features snacks from all around the world and features one country inside of its box every month. I feel like I'm able to travel the world for around $30 a month, thanks to the variety featured inside Universal Yums!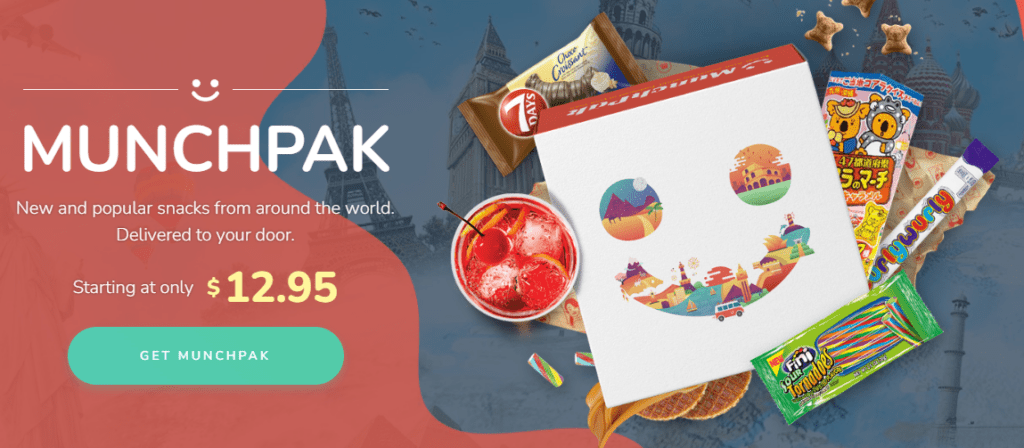 MunchPak is another great snack subscription box that features different countries from all around the world inside the box every month.
What I love about MunchPak is how random they are; no one box is the same. Every month, there's a different combination of boxes sent out to every subscriber. I think it's a great way to make sure you aren't getting repeat snacks in your box!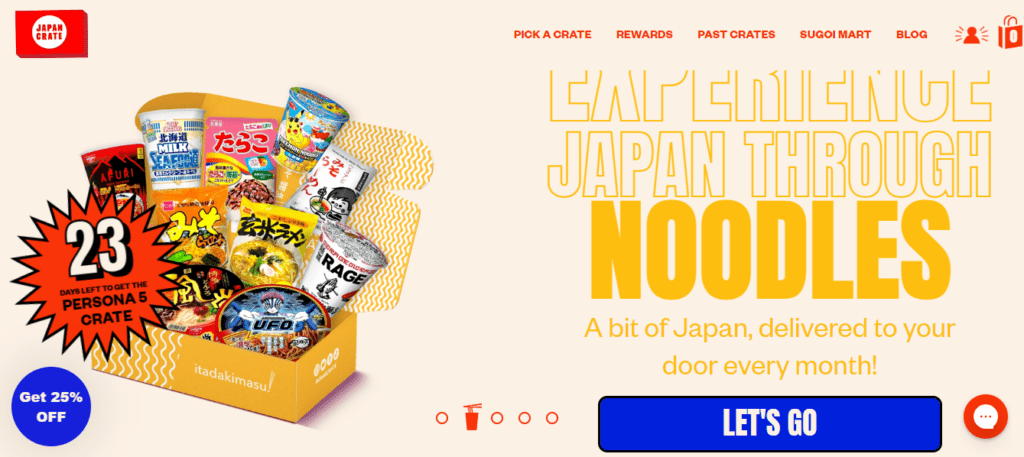 Japan Crate is cheaper than Bokksu and features only snacks (and treats) from Japan inside of their box. At a minimum, you'll get five items to try inside your box.
While they don't offer as many snacks as the Bokksu box does, they're still a really great way to try out a taste of Japanese culture while you're on a budget.


Tokyo Treat is another similarly themed Japanese snack & sweets cultural experience. Also featuring a great membership program with perks and an interactive community (for trade ins, sharing, etc…).
FAQs
Question: Are Bokksu boxes worth it?
Answer: I think they are! I had such a wonderful experience in my first box; there was an even balance of sweet and savory snacks to try. I got to experience a whole bunch of flavors from every region in Japan. Plus, I got a fun history lesson on each snack I tried out too!
Question: Is Bokksu vegetarian?
Answer: While Bokksu doesn't exclusively send out vegetarian snacks, they do offer a wide variety of vegetarian-friendly options! Out of the 16 different snacks I got in my box, 10 of the snacks were vegetarian-friendly!
Question: Does Bokksu allow you to customize your boxes for allergies or food restrictions?
Answer: This was the only thing I was sad about with Bokksu. They don't allow you to customize your box at all. However, many other snack subscription companies don't allow you to customize your boxes either, so I don't look down on Bokksu for this.
Is Bokksu Worth the money?
YES! I love this box so much that I'm buying a couple of subscriptions to give to my friends and family members for Christmas. After my first box, I learned so much about Japan and can't wait to learn more with more boxes!
Plus, I could shop for other cool Japanese goods and self-care items thanks to the information on the back of the Bokksu pamphlet I received.
In addition, I learned about the small businesses I was indirectly able to support thanks to my Bokksu box. I felt so happy with all of the fun flavors. There were only two or three things that I didn't like in this box, but everything else was a hit.
If you're looking for a fun snack subscription box to try out, you've got to check out Bokksu. It won my heart!
PS – If you want to try out the Season of Japan box (the box I received), you can order it either by signing up as a subscriber for the first time or by ordering it from the Bokksu Boutique!