Latest posts by Alizabeth Swain
(see all)
Are you a plus size gal looking to get your hands on activewear? Chances are your online shopping experience for athletic wear that fits plus size bodies hasn't been super easy. There are many athletic wear brands out there, but unfortunately, not many of them cater to the plus size body.
I mean, don't get me wrong, there are a few companies out there go to offer plus size athletic wear options. However, the problem that I commonly run into is that a lot of these brands don't offer true plus size clothing.
And what I mean by that there are a lot of companies out there that claim that they offer plus size clothing without having designed anything for plus size body. Instead, what they tend to do is add on additional fabric to make their clothing items bigger. But, that doesn't necessarily mean that these items will fit a plus size body.
 As a plus-size fashion influencer, I know all about the ups and downs of comes with online shopping for plus size clothing. But, there's also a special twist with this review. Not only am I plus size, but I'm also pregnant. So I've made the journey even more difficult by searching for plus size athletic wear that'll fit my pregnant body.
Today, I'm trying out Fabletics and Gymshark. I'm going to break down everything you need to know about these two athletic wear companies in this guide so you can decide which is the best brand to buy from your fitness journey.
TL:DR: My overall preference is to stick with the more flexible and size inclusive offerings from Fabletics here. Fabletics also offers many more seasonal sales (check here) compared to Gymshark, making it a generally more affordable option for activewear.
Main Differences Between Fabletics vs Gymshark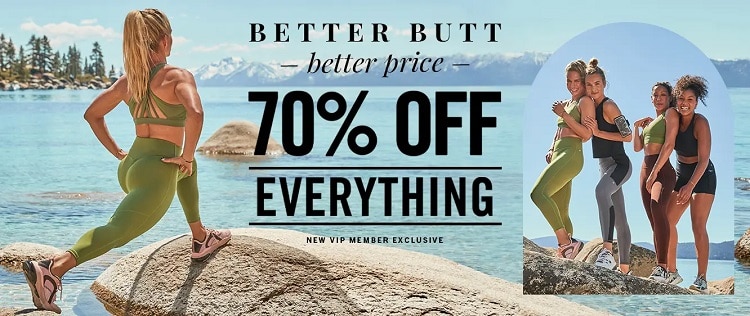 If you're looking for a quick summary of the main differences between Fabletics and Gymshark, look no further. Here are the main differences you should be aware of:
Fabletics offers a subscription option, whereas Gymshark doesn't

Fabletics goes up to 4X, whereas Gymshark goes up to XXL

Fabletics offers patterns and bold colors on their outfits, whereas Gymshark offers simpler designs

Fabletics focuses on athletic clothing, whereas Gymshark offers underwear in addition to other clothing items
Inclusive Sizing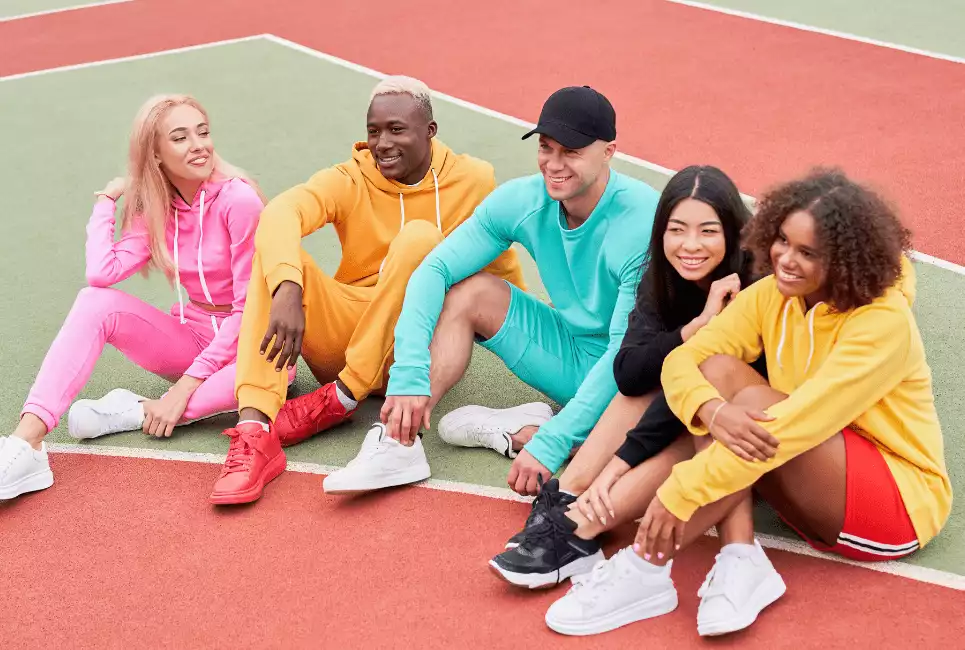 Why Go with Fabletics?
The hardest part about finding activewear you LOVE, is getting the sizing right. Most companies just want to reach a "certain customer", but Fabletics offers sizes up to 4X AND more color combinations than competitors.
Check Current Special Offers
We earn a commission if you click this link and make a purchase at no additional cost to you.
Now that you have a better idea of ​​​​the differences between Gymshark and Fabletics, let's get into breaking down my personal experiences with both of these companies.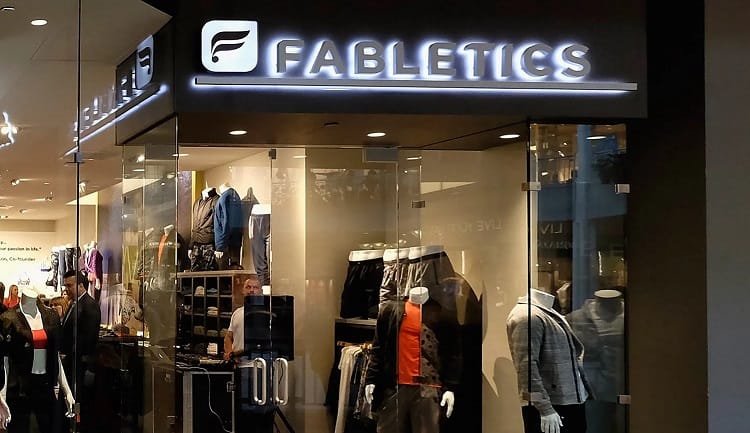 I can't wait to share with you my positive experience with Fabletics! It seems like every time I turn on YouTube or listen to Spotify, there's a Fabletics commercial that's popping up in my feed. Personally, I'm always dazzled by the cute patterns and colors that I see on the Fabletics models.
I still remember the first time I got excited about seeing a plus size body modeling athletic wear in a commercial. But, if you're unlike me and have no idea what Fabletics is, I'm here to share with you all the details you need to know.
Fabletics is a type of athletic wear company that focuses on providing affordable and cute athletic wear to bodies of all sizes. So, if you've been struggling to find a company that offers athletic wear in your size that's not only affordable but also fits great, look no further. Fabletics is where it's at!
I also love that Fabletics offers athletic wear for different types of activities. So, it doesn't matter if you're looking for a sports bra that'll keep you supported for yoga or for the next marathon you're running, look no further. Fabletics has plenty of options available to you.
But, that's not all that sets Fabletics apart from other companies. Instead, they focus on making their athletic wear as affordable as they possibly can. You can save yourself even more money by signing up for the Fabletics VIP membership, which will help to save you money on a monthly basis.
What is Fabletics?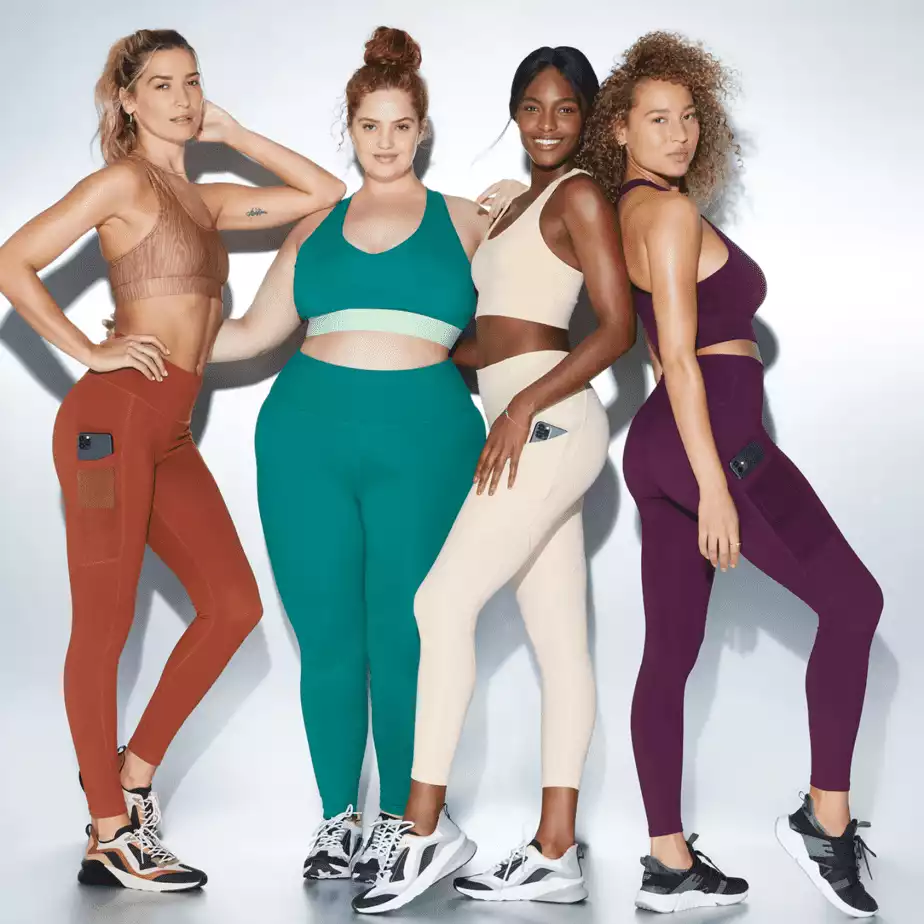 Fabletics is a type of athletic wear company that focuses on making athletic wear that caters to a variety of different bodies, of all shapes and sizes. Plus, they make clothing that's a lot more affordable than other brands. 
If you're looking for clothing that's going to fit your body and your budget, look no further than Fabletics. Trust me when I say you aren't going to be disappointed. Plus, you'll find more than just athletic wear selections in their shop. They've got other comfy clothing finds, such as sweatsuits and even crop tops.
I also really liked that you can shop Fabletics finds both online and in-store if you live around an in-store option. But, that isn't all they offer to their customers. Instead, they also provide people who are interested in a discount if they sign up at the VIP membership program.
What's the VIP Membership like from Fabletics?

On the 6th of every month, your card will get charged $49.95 for your VIP membership. The VIP membership will provide you between 20% to 50% discount on the regular prices for both outfits and individual pieces. In addition, you will get access to the new arrivals that come every week.
With the VIP membership, you don't necessarily have to spend $50 a month, every month. What I really liked about this membership is that you have the option to skip a month if you aren't able to afford the price or simply don't want any more clothing. So, your card won't be charged on the months that you choose to skip.
Keep in mind that you also won't be receiving any rewards or points for the months that you choose to skip out on. Please be aware that you will have to choose to skip the month for your card not to be charged. You'll need to do this before the 6th of every month.
A discount isn't the only thing that you're provided with the VIP membership. You'll also receive access to their Fabletics fitness app, which isn't something that's commonly advertised by Fabletics.
Also, you will receive free shipping on all orders over $49. Also comes with free returns and exchanges if you weren't completely in love with the items that you've received in your order.
Is it Possible to Order Fabletics without Paying for their Membership?
Yes, you can buy Fabletics even if you aren't interested in paying for their membership. Even if you don't pay for the membership, you will still receive reward points towards your purchases. Just make sure you choose to check off the VIP membership box that's automatically checked for you when you go to check out.
What I Ordered from Fabletics
Personally, I would recommend that if you have never purchased from Fabletics before, you make sure you take full advantage of all of the deals that Fabletics offers their new subscribers. The first one, and it was commonly known is the deal they offer to purchase two pairs of leggings for $24.
The first thing that I did when signing up for Fabletics is I purchased their membership. Then, I went on to order two different outfits. As I was looking around, I was looking around for different types of impact intensity sports bras in a matching set.
Here's a look at what I ordered: 
High-waisted PureLuxe Maternity Legging 2x ($69.95)

No-Bounce Sports Bras 2x ($44.95)

The Boost II High-Waisted Strappy ⅞ 2X ($54.95)

Kessler Medium-Impact Sports Bra 2x ($44.95)
Thanks to paying for my VIP membership, I was able to save an astounding $213.36 on my order. Keep in mind that this was my first order, so I didn't end up using any membership credits or store credits towards my order. This means that my order total was $74.73, after receiving another $148.36 off of my order (thanks to my Honey extension). 
Fabletics Shipping and Personal Experience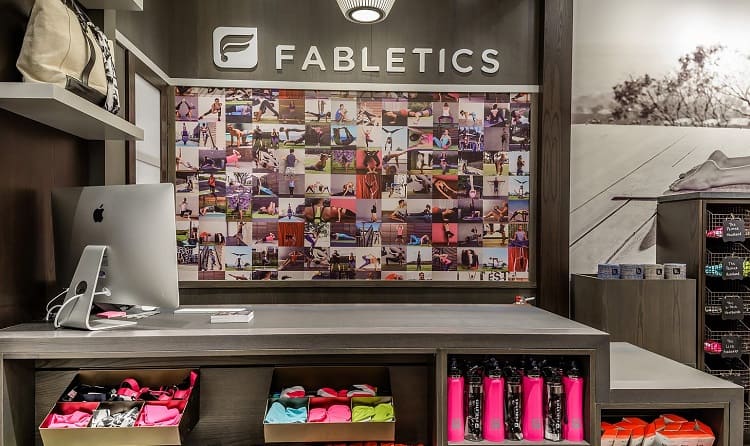 I do want to take a second to talk about my shipping experience with Fabletics because that was honestly my biggest disappointment with my entire experience with Fabletics. However, I do understand that this wasn't the fault of Fabletics and it was really the fault of the shipping provider that Fabletics was using.
Fabletics did make me aware that it was going to take extra time for my order to ship out because of the consequences of the company is facing because of the covid-19 virus. However, I did end up placing my order on May 11th, 2021. I waited until July 16th to receive my order because of the delays caused by COVID. I'm not going to say this is what's going to happen for everybody. But, it is what ended up happening with me because my package kept getting lost by USPS. But, I also have this problem with other companies, which is why I know that this isn't the fault of Fabletics.
First Impressions
When I first received my Fabletics order, I wasn't actually sure that it was my Fabletics order. That's because it came in an unmarked bag, but I quickly ripped open to find out what it was. When I first opened up the bag, there were a few different poly mailer cards that fell out. The first card was an advertisement for a wine subscription box. Also, I received another card that gave me 14 free meals from hello fresh, which is a popular meal subscription. finally, I received a free cosmetic sample from IT Cosmetics.
One of my favorite parts about unboxing my what are from Fabletics is the surprise that everything was packaged in biodegradable and recyclable materials. It was really exciting to see this included in my order because I was expecting there to be a lot of excess plastic waste. But, it really made me feel a lot less guilty about all of the materials that I received in my order.
My First Outfit
The first outfit that I ordered was a tie-dye combination. The leggings that I ordered for this tie-dye combo are the Boost II High-Waisted Strappy 7/8 leggings in shade blur/lemon cream. Also, the sports bra I ordered to match these leggings was the Kessler Medium-Impact Sports Bra in blue/lemon cream.
I think this outfit will fit me a lot better when I am given from giving birth. It doesn't fit my pregnant body as great as I was hoping it to be. But, it doesn't fit my body. The stretch of the sports bra and the material in the leggings was enough to fit over my rounded belly and larger bust. However, the seam in the legging cut into my belly, so it gives me a weird figure.
The biggest downside for this outfit for me was that the leggings were a little bit see-through. I would have to make sure that I wear light-colored underwear with these leggings so that way, it wasn't super obvious my leggings are see-through.
However, the support the sports world has to offer is absolutely amazing. Personally, I'm still going to wear a regular bra underneath my sports bra because I really want a lot of extra support.
My Second Outfit
The second outfit I purchased wasn't made to go together, but I was really happy that I got the two of these items to go together. Align leggings that I ordered are a selection of maternity leggings that Fabletics offer.
Then, I ordered a cheetah print sports bra top to go with the leggings. I figured this combination was super appropriate for fall, which is when my baby is due.
I love how comfortable these maternity leggings are. I have no problem putting these leggings on and I know they'll probably get me through the rest of my pregnancy.
Plus, I love that they aren't see-through. as for the sports bra itself, it has a lot of support. It has a lot more support than the first sports bra that I was talking about.
However, the difference is because the first sports bra that I brought up in this article was only a medium impact sports bra. This sports bra, being a high-impact sports bra really gave me outstanding support. I would order all of my future sports bra from Fabletics with this support option.
What are the Pros and Cons of Fabletics?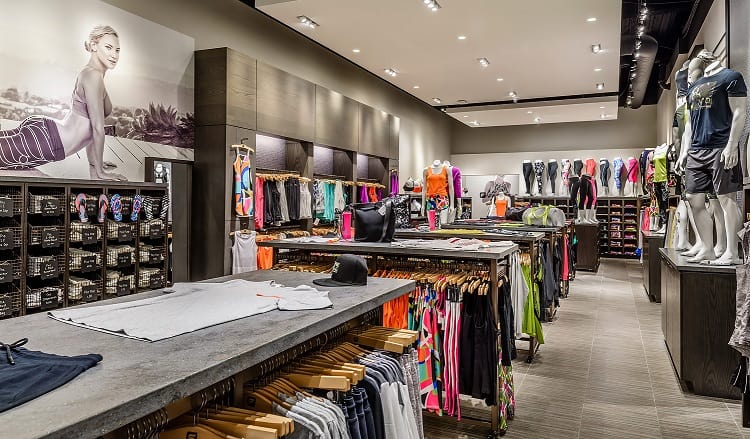 Pros
Affordable

high quality clothing

Size inclusive

Lots of different selections for different intensity levels

Both in-store and online shopping available

Plus-size bodies modeling plus size clothing

There's more than just athletic wear to shop from

VIP membership options

Plenty of sales

Different patterns and colors to choose from
Cons
They send out a lot of text messages and emails for marketing purposes, which got very annoying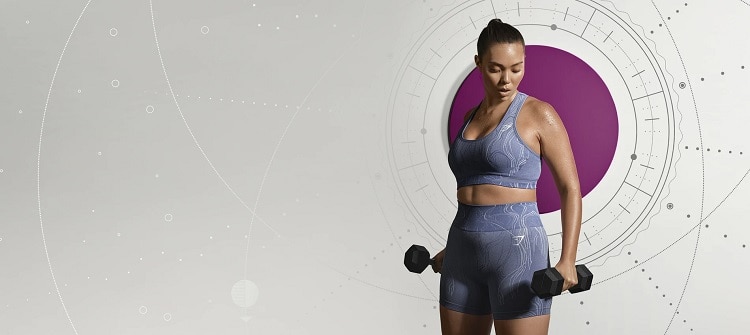 My opinions on Gymshark will be pretty short because I didn't order from them. Now, you may be asking yourself: Alizabeth, why didn't you order from Gymshark?
They didn't have anything but three t-shirts in my size. And when shopping around for plus size athletic wear, I'm not here for t-shirts. I've got plenty of those! I want something that I look cute in, gives me support and comfort!
However, I will provide some information for those of you who aren't plus-sized and may be interested in shopping with Gymshark.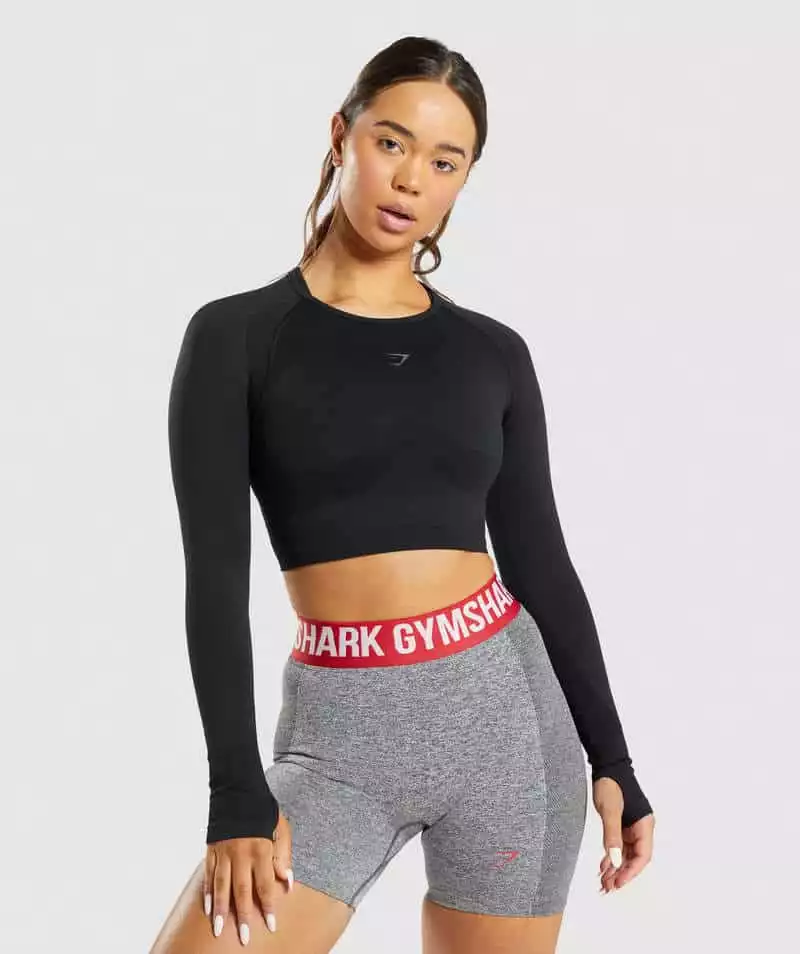 Gym Clothes & Workout Wear | Gymshark
Known for matching tonal leggings, shorts and fitted tops, often modelled on sculpted gym goers, Gymshark has grown at pace.
Check Prices
We earn a commission if you click this link and make a purchase at no additional cost to you.
What is Gymshark?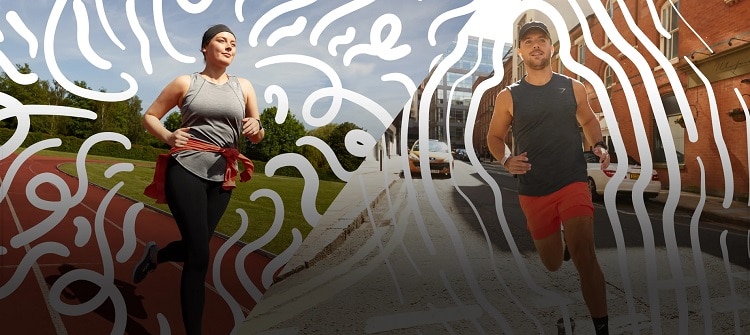 Gymshark is a very popular athletic wear brand that offers functional gym clothes. The majority of the clothing you'll find on Gymshark offers durable, flexible, and sweat-wicking products. A lot of fitness influencers wear Gymshark products.
But, a good portion of the 'hype' that comes around Gymshark products is the cult status and they love their community has for their products.
What is Gymshark Mostly Known for?
Gymshark is mainly known for providing high-quality leggings. But, that isn't all they offer on their website. They sell exercise equipment, socks, water bottles, and even gym bags on their website.
But, that isn't all that Gymshark is best known for. Gymshark quickly grew their online audience between a group of friends from high school, who were all teenagers, got together. Ben Francis, the main person behind Gymshark, began getting items screen printed. From there, the company began to take off and grow a cult following.
What is Gymshark's Pricing like?

A lot of people talk about how outstanding the pricing of Gymshark is. For people who don't follow the trends of social media influencers, a common talking point of people who enjoy using Gymshark is because of their pricing.
Some of the cheaper products offered on Gymshark start off at around $6. The pieces that are offered for $6 are bags, socks, and lanyards. For more expensive pieces of equipment, like water bottles and exercise bands, can run up to $25.
As for their clothing items, you can expect to pay as little as $15 for clothing items. However, as I was looking around at all of the different clothing options on the website, I found that the majority of the pieces were available ranged between $40 to $60.
What's the Return Policy like at Gymshark?
The return policy Gymshark has to offer is awesome. This is because they really focus on making a flexible return opportunity for all of their customers. However, there are a few stiuplations that are in place for a piece of clothing from Gymshark to be considered 'returnable'.
Any item of clothing you're going to return has to be sat back to Gymshark within 90 days of receiving it. Also, the items you're returning need to be unwashed and never worn before.
If you happen to be returning female swimware, the hygiene sticker on the bottoms needs to still be completely intact. Lastly, if you plan on returning any socks, they still need to be in their sealed and original packaging.
The only items Gymshark refuses to accept returns on are for an orders that are attempted to be returned after 90 days. In addition, you're unable to return any underwear to the company.
As far as how you're refunded the money for the items you return, any money will get sent back to the original payment source you used. So, this means if you ended up paying with a gift card, the money will be sent directly back to the gift card.
I wasn't in love with that part of their return policy, especially because I'm someone who tends to throw away giftcards after I've used them (even digital ones). My advice? Keep your gift card until after you make sure you're happy with all of your Gymshark wear.
What Women Are Saying About Gymshark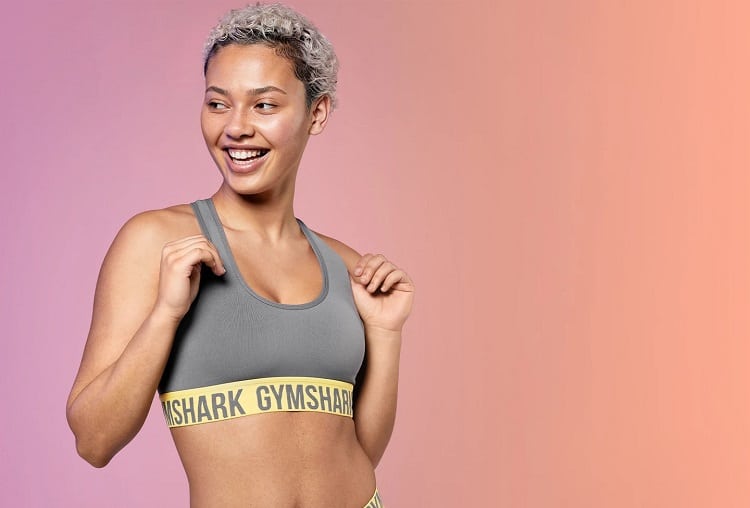 I did go through and read some reviews from other women who tried out Gymshark. There are a lot of women who really enjoyed their Gymshark leggings. One of the most common talking points about the Gymshark leggings they bought was the booty accentuating features of their leggings.
However, there were women who also felt like the booty lifting properties of these leggings weren't as much as they were hoping to be. My biggest takeaway from the customer reviews is that people who have a sculpted booty will notice the booty popping qualities of these leggings.
Yet, if you don't have the largest booty, you may be unhappy with what the leggings have to deliver.
Other women noticed that their leggings run small. But, for other clothing items, the majority of women found that everything ran true to size. Also, a lot of people talked about how much they loved that their leggings didn't roll down while they were doing squats or lifting.
I would like to add in one more piece of info that's a bit of personal information. I did see women who weren't petite ordering Gymshark leggings often complaining about how they would have a, well, front wedgie , with the leggings they ordered.
But, it appeared that the women who struggled with this had this problem when their leggings were just a smidge too small. I would highly recommend considering ordering up a size if you have the ability to do so, if you've never ordered from Gymshark before.
What are the Pros and Cons of Gymshark?
Pros
men and women selections

popular name brand

Great for people who enjoy being active at the gym

Easy to use website
Cons
Not size inclusive

Don't have frequent sales

Not super affordable
FAQs
In case you still have some questions about Fabletics or Gymshark that haven't been answered yet, don't worry! We're here to answer your FAQs:
Question: Is Canceling Fabletics easy?
Answer: Yes, canceling Fabletics is super easy! All I had to do was reach out to their customer service chat to cancel my service. They did offer me a coupon to try to convince me to stay, but I denied the coupon and was able to easily cancel my subscription. 
Question: Is there a monthly fee for Fabletics?
Answer: For you to purchase off Fabletics, there isn't any sort of monthly fee. But, if you want to take advantage of all that Fabletics has to offer, you can choose to sign up for their VIP membership. However, you don't have to do this if you don't want to.
Question: Is Fabletics a Scam?
Answer: No, Fabletics isn't a scam! They provide amazing customer service, accurate tracking information, great deals, and high-quality clothing!
Question: Is Gymshark a US Company?
Answer: No, Gymshark isn't a US company. This online retailer and manufacturer is based in the United Kingdom.
Question: Does Gymshark Run Big or Small?
Answer: From a lot of customer reviews, people were saying that Gymshark's leggings tend to run small.
Question: Does Gymshark Offer Birthday Discounts?
Answer: No, Gymshark doesn't provide discounts for your birthday.  
What's better: Fabletics vs Gymshark?
In my humble opinion, Fabletics is the clear winner between Fabletics vs Gymshark! They seriously have something available to everybody. Even if you're working with a budget, you'll find something to fall in love with at Fabletics. Fabletics is way more size even than Gymshark is. Plus, they run a lot more sales than Gymshark does.
Not to mention, I love the patterns and colors that Fabletics is working with a lot more than I loved what Gymshark has. So, Fabletics is the clear winner for me! 
Inclusive Sizing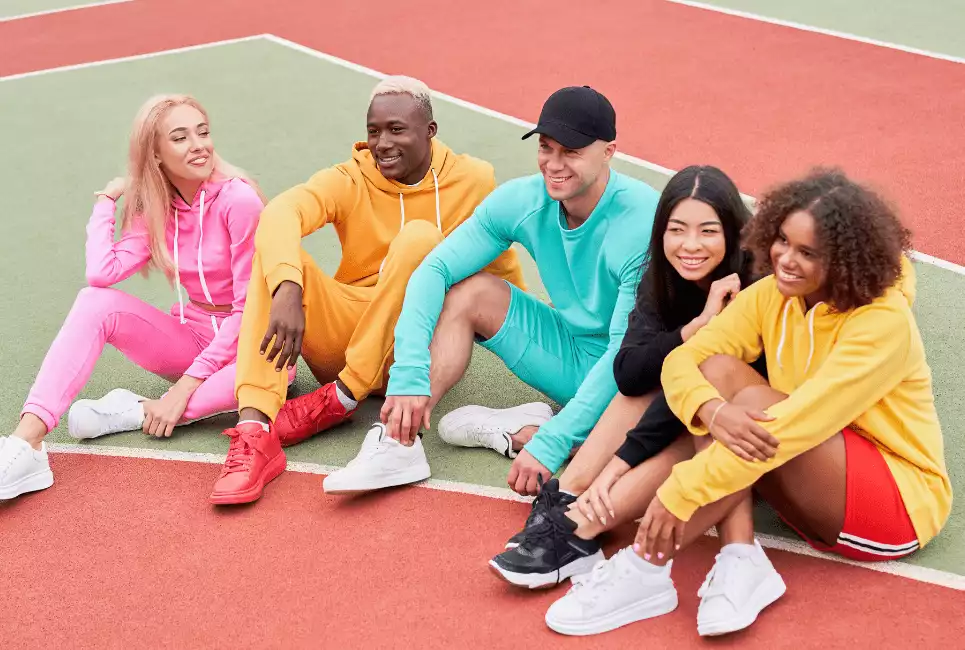 Why Go with Fabletics?
The hardest part about finding activewear you LOVE, is getting the sizing right. Most companies just want to reach a "certain customer", but Fabletics offers sizes up to 4X AND more color combinations than competitors.
Check Current Special Offers
We earn a commission if you click this link and make a purchase at no additional cost to you.
Fabletics and Gymshark Competitors Compared
If you aren't quite settled yet, check on our other direct comparisons of Gymshark and Fabletics.