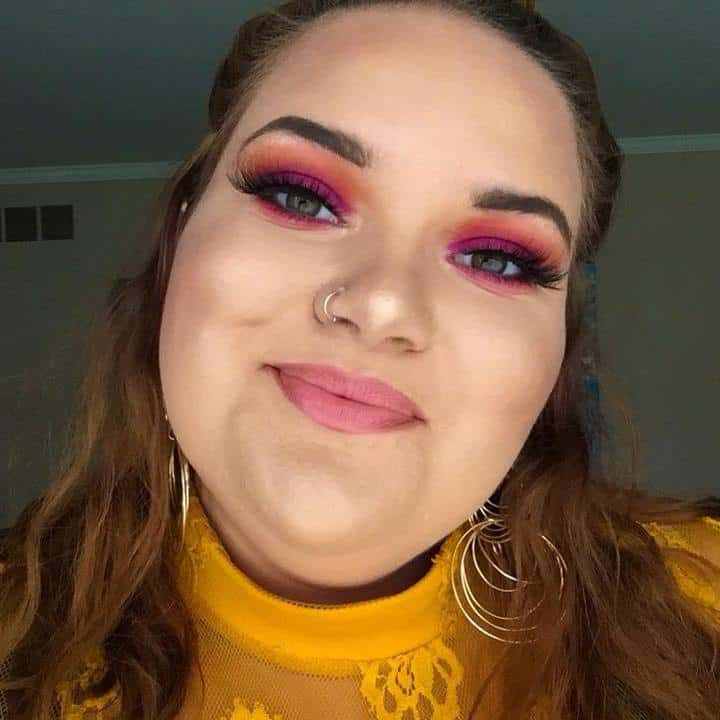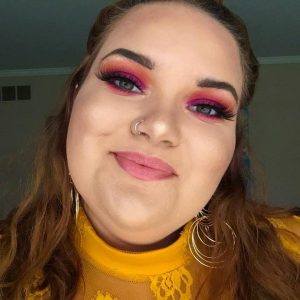 Latest posts by Alizabeth Swain
(see all)
Are you on the hunt for plus size athletic wear that isn't going to break the bank and is going to fit your body?
Girl, I gotcha! As a plus size fashion influencer, I know all too well how difficult it is to find plus size clothing that's affordable, cute, and actually made for plus size bodies.
As online shopping has become more and more popular, there's thankfully become more companies that offer affordable plus size clothing. With that, there's also been more athletic wear companies that offer plus size options too.
The problem I often run into when shopping around for plus size athletic wear is that the tops and sports bras that give my bust enough support. I've got a unique twist on this review too: I'm plus size and pregnant. So, all of the athletic wear I'm trying on is from a plus size pregnancy perspective.
I was specifically looking around for athletic wear, I wanted to find pieces that would last me throughout the majority of my pregnancy.
I wanted to find options that would support my changing body. So, I looked into trying two companies: Lululemon and Fabletics. Let's dive into all the details you need to know about both of these companies!
TL:DR: My overall preference is to stick with the more flexible, affordable and size inclusive offerings from Fabletics here. Fabletics also offers many more seasonal sales (check here), meaning you can save a LOT compared to Lululemon if you time your purchases right.
Main Differences Between Fabletics vs Lululemon
The majority of Fabletics leggings run for $49.95, whereas Lululemon charges an average of $95 for their leggings
Fabletics provides leggings for yoga, studio, weight lifting, running, and the gym, whereas Lululemon offers general exercise leggings and yoga leggings
Fabletics is a lot more size inclusive, whereas Lululemon doesn't offer a lot of plus sizes
Fabletics caters towards women, whereas Lululemon offers a lot of options for men
Fabletics is a lot more affordable, whereas Lululemon requires more of an investment to receive their leggings
Fabletics leggings are more exciting to look at, whereas Lululemon leggings are higher quality and a lot softer
Inclusive Sizing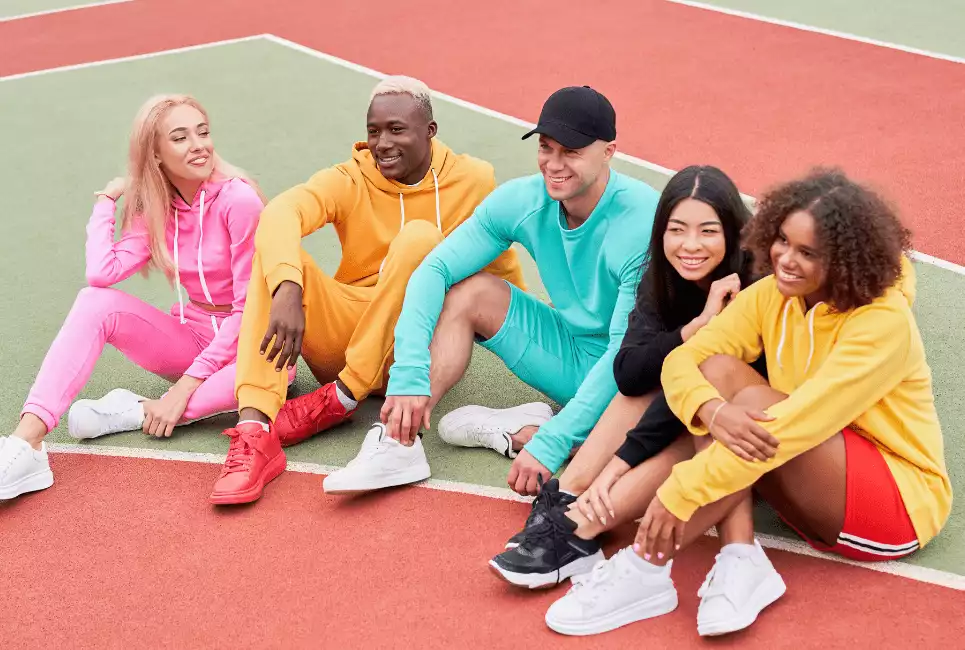 Why Go with Fabletics?
The hardest part about finding activewear you LOVE, is getting the sizing right. Most companies just want to reach a "certain customer", but Fabletics offers sizes up to 4X AND more color combinations than competitors.
Check Current Special Offers
We earn a commission if you click this link and make a purchase at no additional cost to you.

My overal experience with Fabletics was absolutely wonderful! If you've never heard of Fabletics before, they're an athletic wear company that caters to both plus size bodies and straight size bodies. In addition, they cater towards all different types of activities and sports (not just workout clothing).
Not only does Fabletics offer affordable athletic wear, but they also offer a Fabletics VIP membership option. By choosing to sign up for the VIP membership, you can save a lot of money on your Fabletics purchases. Plus, there are tons of benefits that come with signing up with Fabletics.
But, being the cheapskate that I am, I love the discounts that you get when you sign up for the VIP membership. In addition, there's a ton of sales that Fabletics is always having that VIP members get "first dibs" on.
What is Fabletics?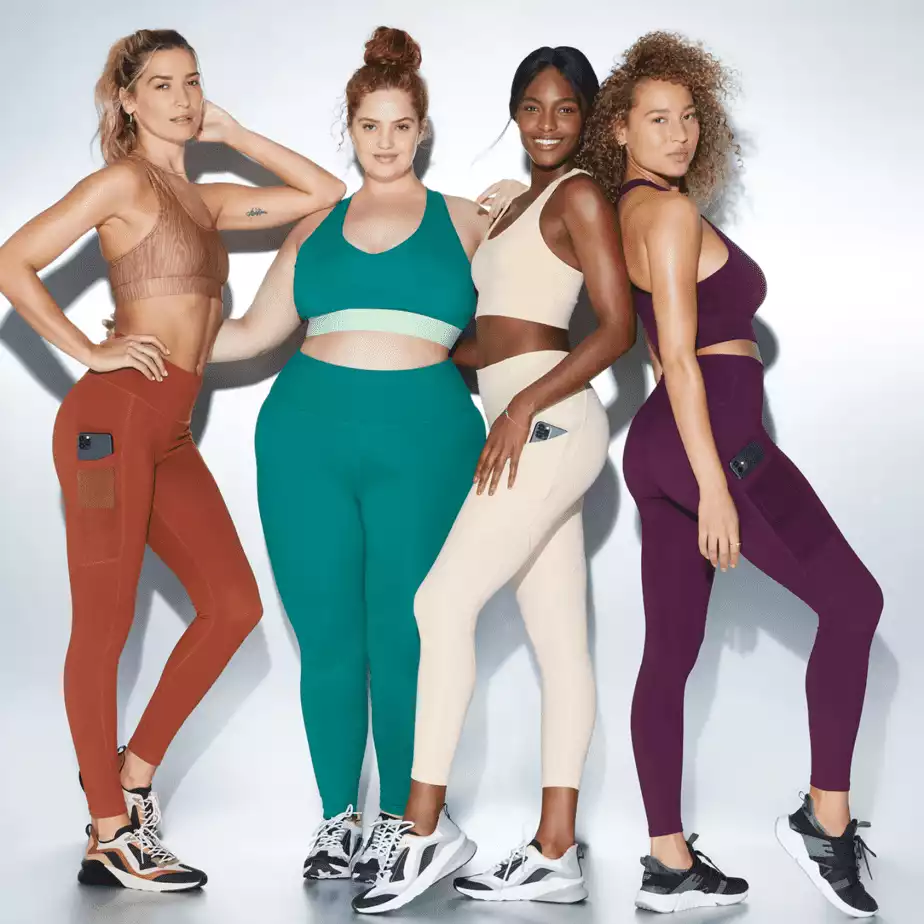 Fabletics is a type of athletic wear company (activewear brand) that offers cute and colorful athletic wear, at an affordable price range. Plus, they cater to a huge range of sizes, which is another reason why I love Fabletics.
It seems that no matter what type of activity that you're looking to participate in, you can find an athletic wear set that'll complement the activity on Fabletics1
They even have options that aren't exclusively for fitness activities. Fabletics also offers sweatsuits and crop top options too.
Fabletics is a company that you can shop online or in-person at a physical store front. Plus, they offer a VIP member program, which I talked about a little bit above. Let's dive further into the VIP membership below.
Check out my review on Fabletics vs Gymshark for more options!
What is the VIP Membership from Fabletics like?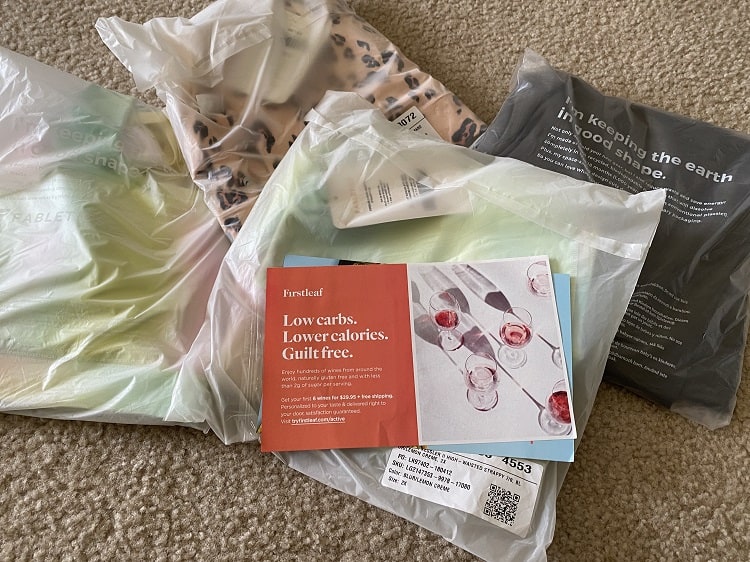 There's a lot of benefits to using the VIP membership to Fabletics. But, there are also a few drawbacks that you should be aware of too.
I'll start with the negatives first: I didn't like how annoying the VIP membership was. I would get a text sent to my phone often about their VIP membership.
Every month, I would get a text about when a new collection dropped or when there was a restock alert. I did like the cute graphics that Fabletics would send to my phone to let me know about their latest collection. But, the number of alerts (at least one every few days) kind of got annoying.
Now, that's the only negative thing that I have to say about the VIP membership. There's a lot of positive things I have to say about the VIP membership!
The VIP membership gave me between 20% all the way up to 50% off the regular prices they had for both outfits and for the individual pieces I was interested in. Plus, there were special arrivals that I would get notified of because I was a part of the VIP membership.
But, if the VIP membership sounds like too much money to you- don't lose out on all hope! The VIP membership allows you to skip out on the months that you aren't interested in receiving anything. So, when I wanted to, I would press the "skip month" option on my account.
For the times I wanted to skip out on the month, my card wasn't charged anything. However, this also means that I didn't receive any of the benefits or rewards that come with the VIP membership for that month.
If you want to skip out on a month of Fabletics, you have to do so by the 6th of the month. However, if you decide that you want to go through with that month of Fabletics, your card will be charged $49.95. After your card is charged this amount, you'll receive a credit and the discounts that are offered on the outfits.
Also, you get free shipping on every single order over $49 with the VIP membership. They also offer free exchanges on sizes and even free returns.
In addition, there's another lesser-known benefit of the VIP membership of Fabletics. There's a fitness app that they offer where there's a bunch of exercises that are lead by professional fitness experts.
If you want to try other athletic wear subscription services, check out my review on Fabletics vs Athleta!
Do I Have to Have a Membership to Shop With Fabletics?
No, you don't have to have a membership to shop with Fabletics! I was able to buy Fabletics while I had a membership with them and I've since been able to buy from Fabletics without having a membership. Even without having to pay for a Fabletics membership, you can still rack up points on your account.
As a piece of advice, I would just be careful when you're going to go checkout. Just be sure to uncheck the 'VIP membership' that's automatically checked when you're checking out. By un-clicking the box, you won't have your account charged for the cost of a VIP membership.
What my Fabletics Experience Was Like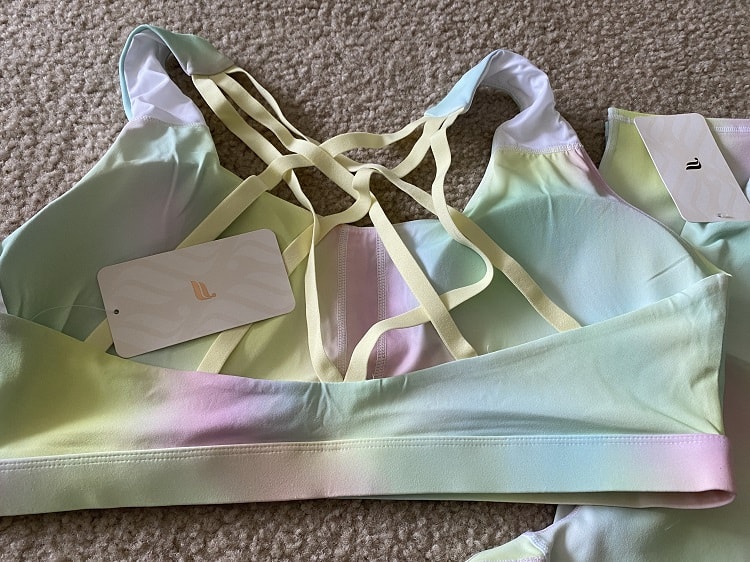 When I first signed up for Fabletics, I took advantage of the 2 leggings for $24. I shopped around for a little bit before deciding on two outfits that I fell in love with. After paying the $49.95 for the cost of my membership, I finally made my mind up about what I was going to buy. Here's what I ordered:
Kessler Medium Impact Sports Bra in a 2X ($44.95)
No-Bounce Sports Bra in a 2X ($49.95)
The Boost II High-Waisted Strappy 7/8 2X ($54.95)
High-waisted PureLuxe Maternity Legging 2X ($69.95)
At first, my Fabletics activewear order was $433.16. By paying for the VIP membership, I was able to save $213.36 on my order initially. Then, I was able to save an additional $148.36 off my order, thanks to my Honey extension. This meant I only ended up spending $75.73 for my two outfits, which also included the sales tax I had to pay.
What was the Fabletics Shipping Like?
When I was checking out with Fabletics, I did get the notification that it was going to take a little extra time for my order to ship out. Also, they stated the cause of this was COVID-19.
When I first placed my order, my order went out May 11th. It wasn't until July 16th to receive my order on my doorstep. But, I don't blame this on Fabletics at all. I know this problem was because of shipping delays with USPS.
What I Received in my Fabletics Order
When I received my Fabletics activewear order, I wasn't completely confident that it was my Fabletics order. That's because it came to me in an unmarked bag that was plain and grey in color. But, when I opened the bag up, my entire Fabletics order fell out. Yay!
After opening up my Fabletics order, there were a few card flyers that were in the order. There were different flyers for each of the brands.
The first card I received was for a Firstleaf advertisement. Firstleaf is a type of wine subscription box. Also, I received another advertisement for Hello Fresh, which came with 14 free meals.
Then, I also received a cosmetic sample from IT Cosmetics. The sample I received was a skincare sample, which was kind of surprising for me to receive with my Fabletics order.
But, I was honestly surprised by what my favorite part of Fabletics order was. All of the pieces of clothing I received came in biodegradable and 100% recycled plastic. It made me feel so much better about all of the plastic that came with my order.
My First Outfit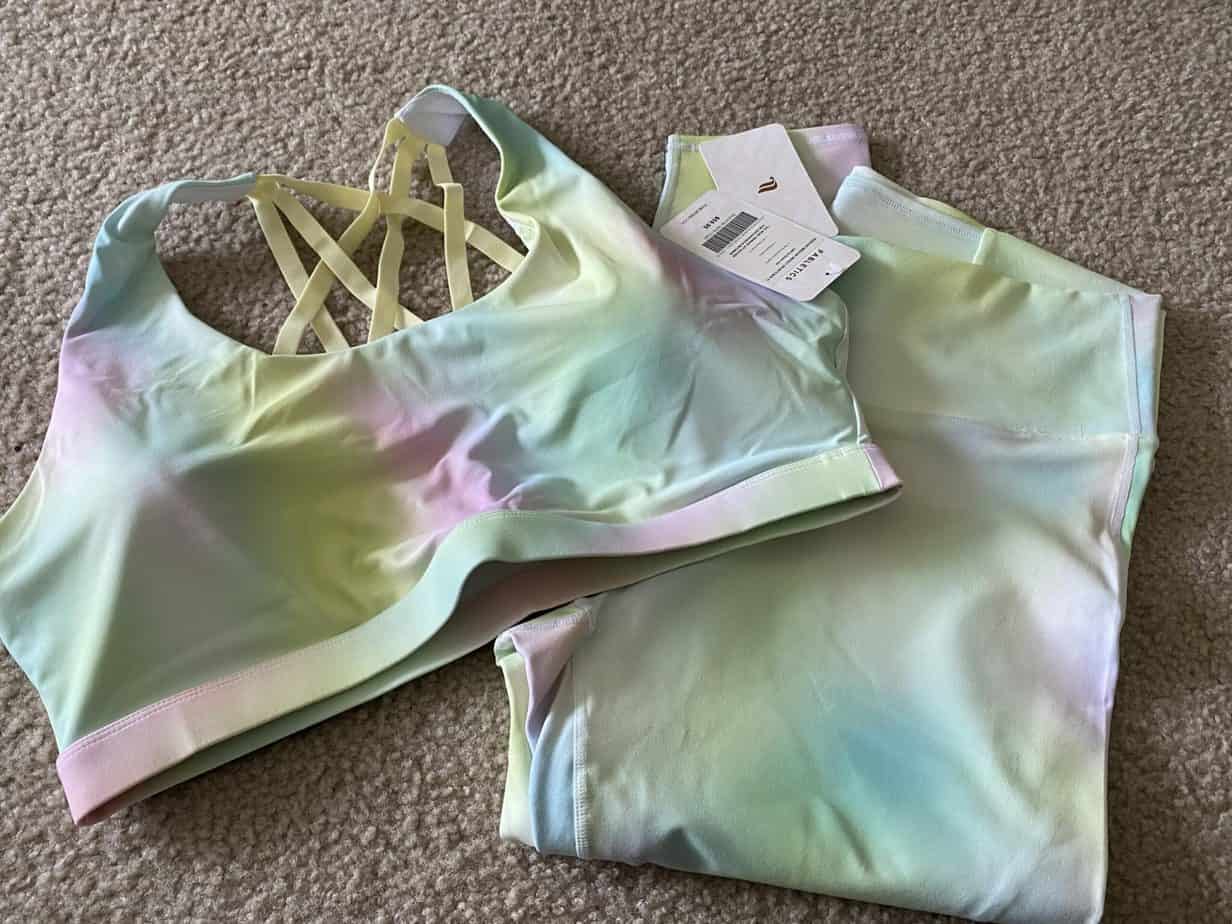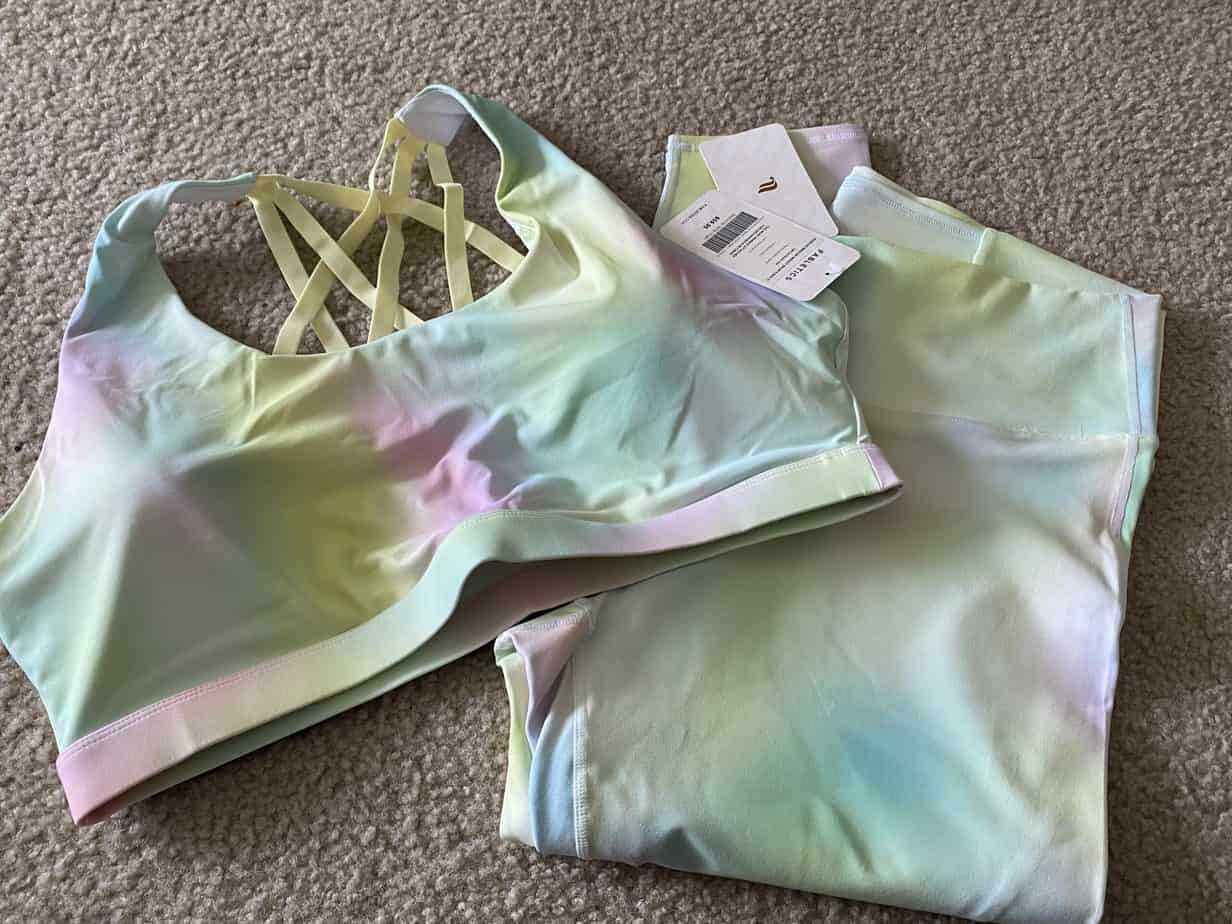 The first outfit I ordered was a tye-dye sports outfit. For the top, it was the Kessler Medium Impact Sports Bra in blue/lemon creme and the leggings were the Boost II High-Waisted Strappy 7/8 in blur/lemon creme.
I really love the color combo of the leggings. However, I decided to not wear these leggings while I'm pregnant because of the unflattering seam. Despite the seam, the leggings fit wonderfully!
I personally didn't like how the seam of the leggings hit right across my belly. It gave me an unflattering lump that went right across my stomach. While this may be a look I could hide if I had a matching shirt to wear with them, I only had the sports bra.
But, despite the seam, I really liked the way these leggings looked on me! I did have to be careful with wearing dark colored underwear, because the leggings were a little see-through when I wore darker undergarments. However, when I wore light colored undergarments, I didn't have this problem!
When I wore this outfit, I wore a regular bra underneath of the sports bra. It's because I want extra support in my bust, because I'm a 40DDD. But, I could do light activities in this sports bra and not having any extra stress on my bust, even without a regular bra underneath!
My Second Outfit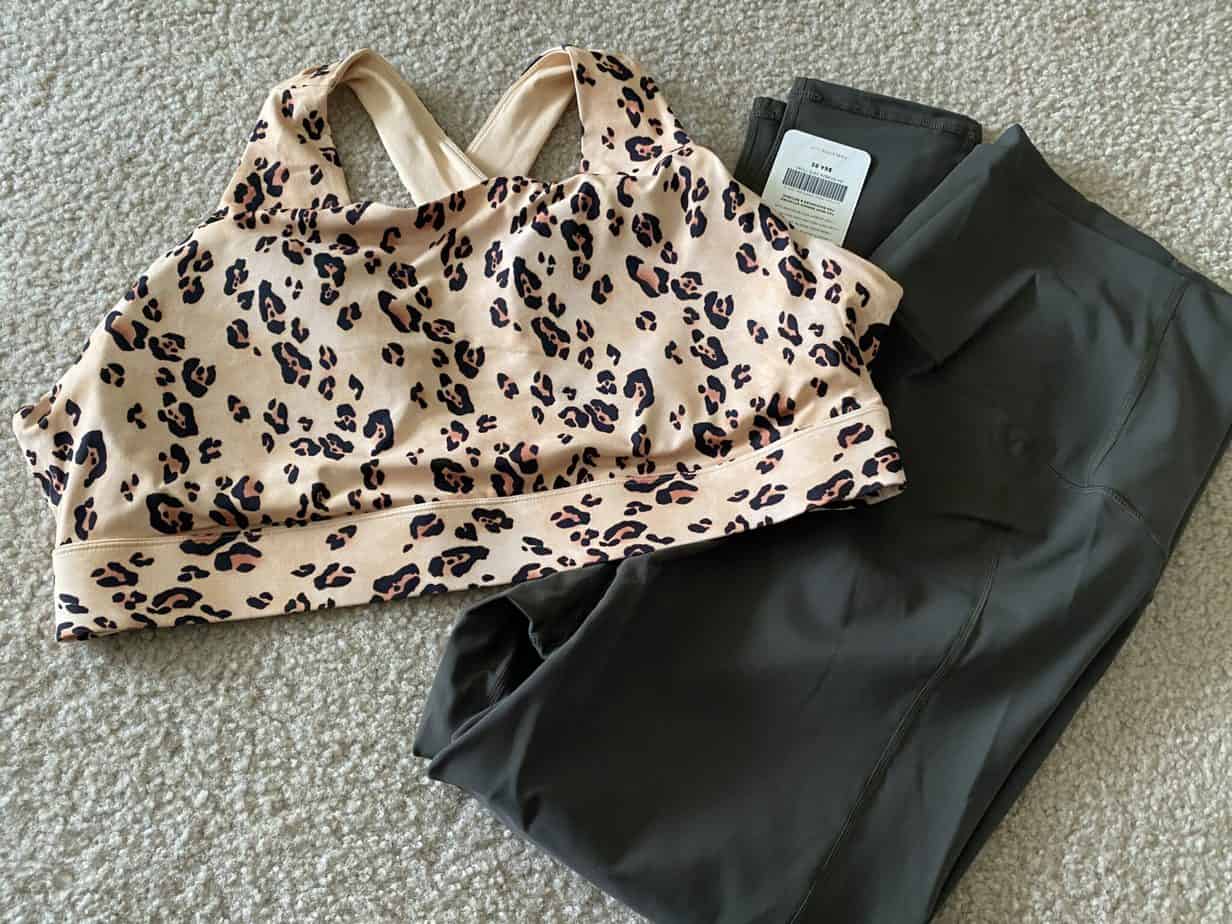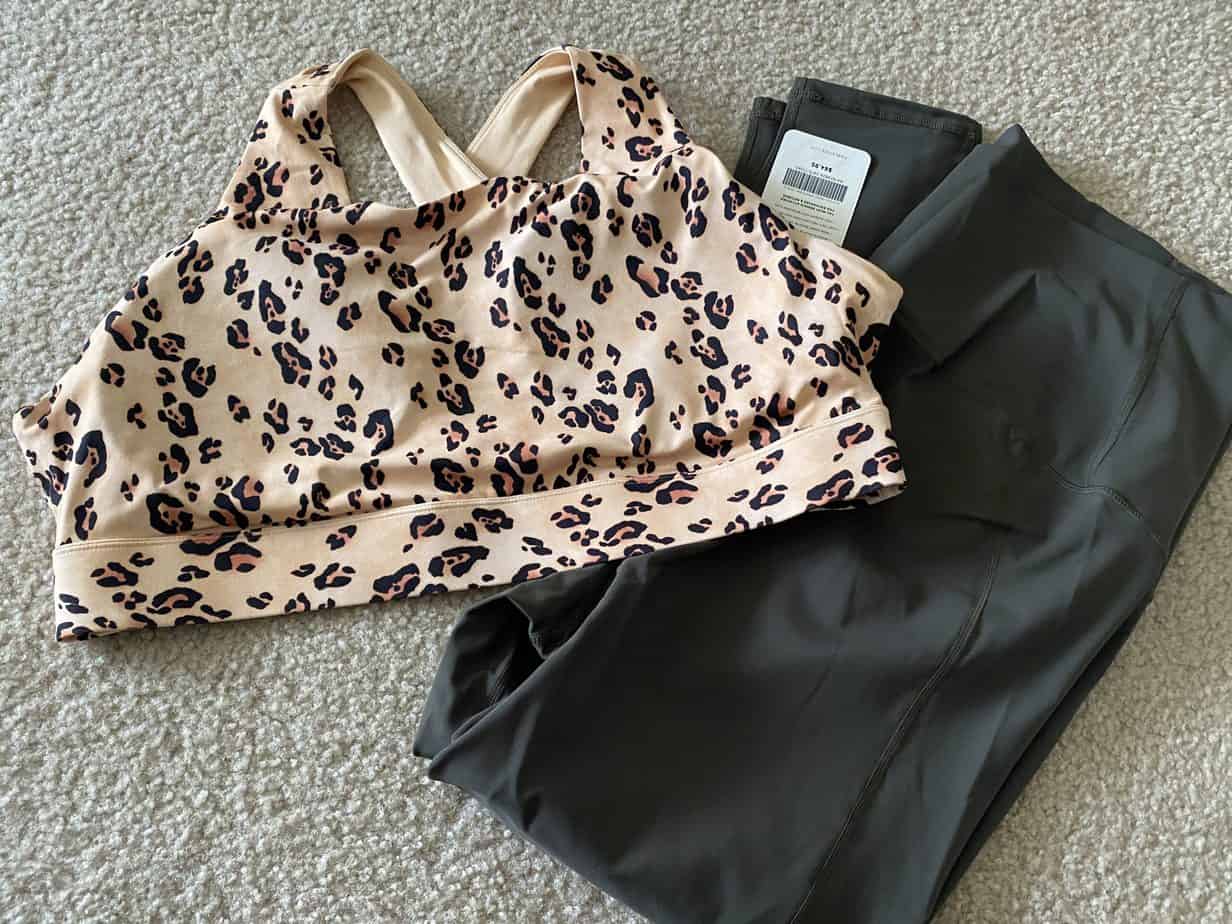 The next outfit I bought wasn't paired to go together. It was something I picked out by myself, but I really loved the combo together. The leggings I ordered were the Fabletics maternity leggings that came in a dark green shade. As for the sports bra, I got a cheetah print sports bra top.
Let me tell you – this pregnant lady LOVES the plus size maternity leggings from Fabletics. Not only are they not see-through, but they're also super duper comfortable. Plus, I found they're super easy to put on.
I also really love the cheetah print sports bra that I got with this outfit. I love the extra support that this sports bra came with, as it really helps to keep my bust tight to my chest and super supported.
What Are the Pros and Cons of Fabletics?
Pros
A massive selection of sizes, all the way from an XXS to 4x
VIP and sale perks
Affordable
A large selection of different types of clothing, patterns, styles, and colors
Nice quality materials
Available to shop online or in-person
They have plus size models modeling their plus sizes
Different clothing types depending on different levels of intensity
Cons
Contacts from marketing were a little too excessive for me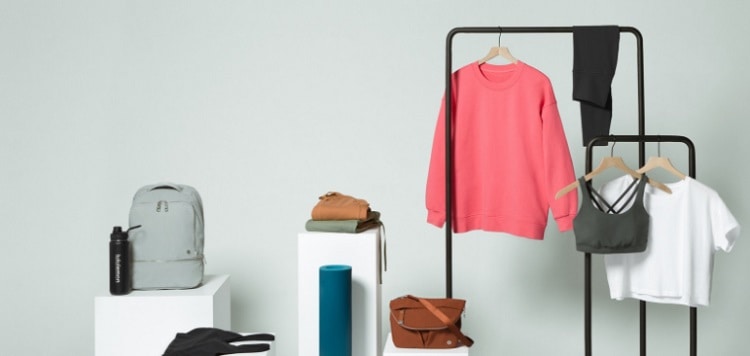 Lululemon is a giant in the athletic wear industry, if you ask me. I always hear from the soccer moms in my area how much they love the quality of Lululemon. But, the problem I run into is a lot of the soccer moms around me are thin or straight sized. As for me, I'm a plus size gal – so I was really wondering how their clothing would fit on me.
Lululemon has a large selection of patterns and colors for people who want to try out something different. But, what sets Lululemon apart from Fabletics is they cater towards both men adn women.
When you're shopping around on Lululemon, or at a physical Lululemon store, you'll notice they have a huge variety of range. They've got floral prints, bold colors, animal print, tye dye, and so far. Plus, I loved looking at all of the different finishes their clothing had, such as clothing items with shimmer in them.
What is Lululemon?
Lululemon is a popular exercise clothing brand. A lot of the clothing that Lululemon sells is made for running, dance, and yoga. They're a company that's also known for the high cost of their clothing. But, there's a reason why Lululemon sells their clothing for so much money.
Lululemon claims the cost of their production is what makes their clothing so much more expensive than other companies on the market.
The company claims the techniques they use to develop their athletic wear, as well as the machines they use to help them develop this clothing, is why their clothes are so expensive. Plus, there's extensive testing Lululemon clothing goes thorough, as well as testing, before any item gets released on the market.
This company exploded with popularity as more people realized great Lululemon feels on your body.
Does Lululemon Have a Membership?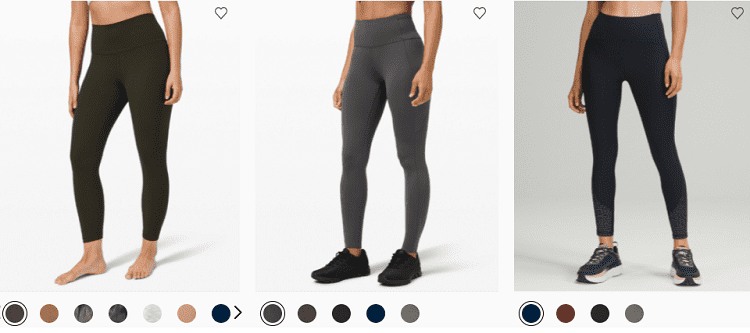 Yes, Lululemon has a membership option! There's just one downside to the membership that Lululemon has. At the time of their writing, Lululemon membership isn't available in Boulder, Denver, or Chicago because Lululemon is currently as capacity in these cities.
Also, Lululemon membership isn't available in all of the cities in the United States. However, you can sign up for notifications on their website to learn if their membership benefits are available in your area.
When you sign up for a membership with Lululemon, you get access to a few different things. You'll get invited to local events near you. Also, you'll be invited to fitness classes that are in your area. That's all on top of getting exclusive fitness gear that comes with your membership.
Right now, membership is closed for new people. However, as of last year, Lululemon was charging $148 for their membership. The benefits that came with their membership include:
20% your purchase when you shop in-store for your birthday
First access when there are new products released
A sweat class that's located at a new studio once per month, every year
Limited edition athletic gear
Experiences that are available to members only
Do You Have to Have a Membership to Shop at Lululemon?
No, you don't have to have a membership to shop at Lululemon!
My Lululemon Shopping Experience
When I went around on the Lululemon website to go shopping, this was my first time ever interacting with Lululemon. For some reason, I thought Lululemon was going to have the same large plus size selection that Fabletics has.
When I went shopping on Lululemon, they didn't have a large plus size selection. Also, when I typed "plus size" into the search bar, I was sad to see they didn't have any plus szie models pop up in the images that came with the search results.
However, on some of the images I clicked on, there were plus size models that were in the images that scrolled.
The largest size that they go up 2 is a size 20. I don't consider this an inclusive size range at all. And not all of the plus-size options that showed up in the search result when up to a size 20, some items weren't available in as a large of sizes.
However, I was able to find a pair of leggings that I was interested in trying. I ordered the Wunder Under Super High-Rise Tight 28-inch leggings in a size 20. I paid $98 for the leggings and paid a total of $103.88 for the entire order, which $5.88 going towards taxes.
What Was the Lululemon Shipping Like?
When I was checking out with Lululemon, I didn't get any sort of notification that my shipping was going to take time because of COVID-19. My order shipped pretty fast after I originally placed the order, I only waited a day to get my shipping notification.
Also, my order arrived to my doorstep eight days after I placed the order on the Lululemon website. So, shipping was fast and accurate!
What I Received in my Lululemon Order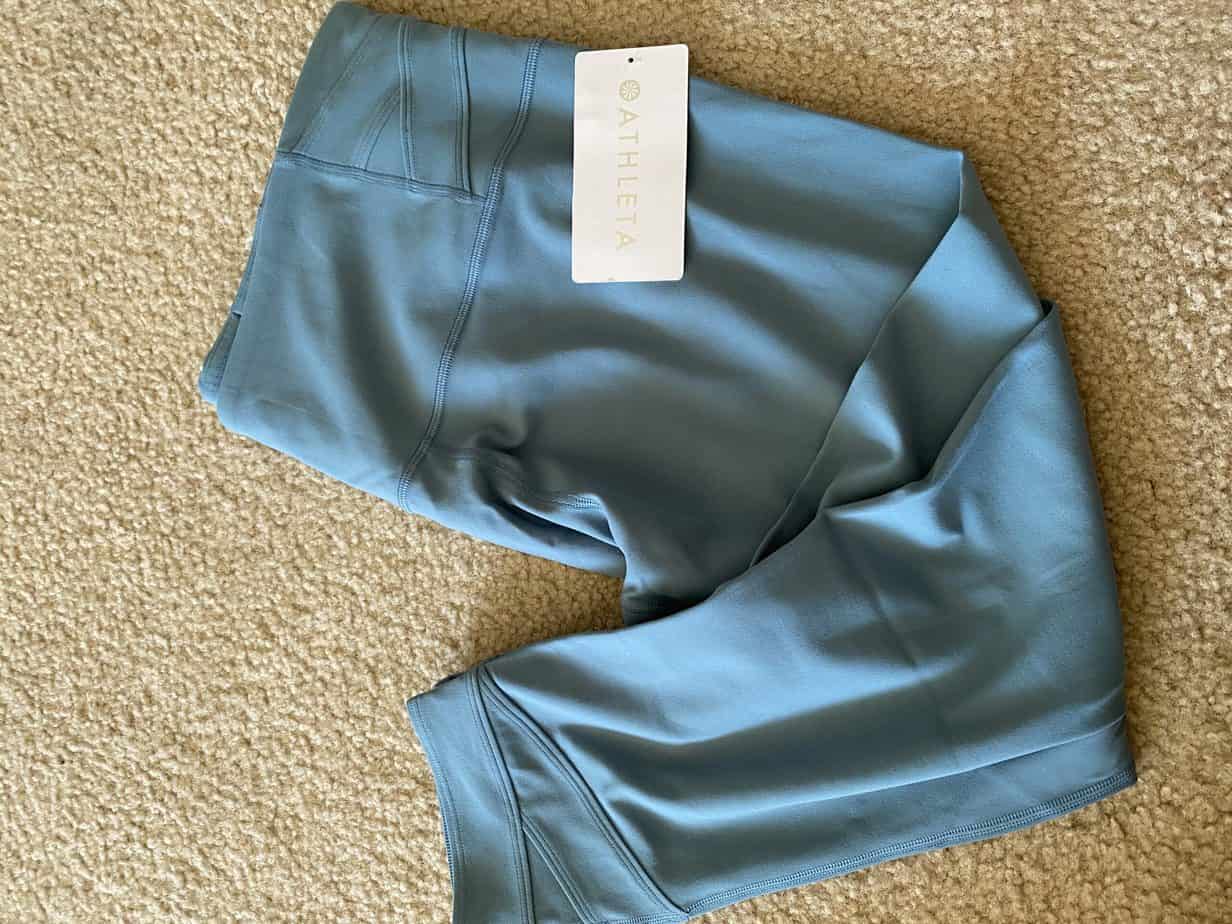 I ordered the Wunder Under Super High-Rise Tight 28-inch leggings in a size 20. I wasn't impressed with the fit of these workout leggings, but I did think the quality was impressive. I didn't fit into the leggings, they definitely run a little small.
If I wasn't pregnant, I would fit into these leggings. The waistband wasn't very forgiving and stretchy. However, the fabric was thick and it had a bit of a sheen to it. It wasn't see-through at all, so I was able to wear whatever color underwear I wanted without having to worry about it being see-through.
I don't think these leggings are super thick, though. As a girl with thunder thighs, I could definitely see my legs rubbing a hole in the middle of my thighs. The fabric wasn't durable or thick enough to hold up to a lot of 'thick girl' wear and tear.
What are the Pros and Cons of Lululemon?
Pros
Well-known name brand
Quality materials
In-person and online shopping programs
Fast shipping
Options for both men and women
Cons
Aren't size inclusive
Very expensive
FAQs
Now that we've looked closely into Fabletics and Lululemon, let's take a moment to answer your FAQs. This will help you to get a better idea of whether or not these companies are the best options for you.
Question: Is Fabletics Kate Hudson's company?
Answer: Yes, Fabletis is backed by Kate Hudson.
Question: Is Canceling Fabletics Easy?
Answer: Yes, canceling Fabletics was super easy to do! All I had to do was chat with the customer service agent via chat. I didn't have to worry about paying any cancelation fees and I was able to get my account's membership canceled within a few minutes!
Question: Can you buy Fabletics 2 for $24 without a membership?
Answer: No, you need a membership to get the 2 for $24 deal that Fabletics offers.
Question: What does Lululemon stand for?
Answer: According to Business Insider, Lululemon doesn't have a meaning behind it. Instead, the creator of Fabletics thought the name would sound American and authentic to Japanese people, because they struggle to say the letter "L".
Question: Why do Lululemon Leggings Smell?
Answer: The types of fibers used in Luluelmo leggings act as a strong magnet for other chemicals used in the factory. So, the smell you get from the leggings when you open up your package is what the inside of the Lululemon factory is like. But, you should be able to wash them out.
Which is the Winner – Lululemon vs Fabletics?
Fabletics is the clear winner for me here! I love the quality of their leggings, the affordability, their size ranges. The only way Lululemon 'beat' Fabletics is with the shipping – but I know that my Fabletics leggings got here late because of USPS shipping problems.
As a plus size gal, Fabletics made me feel appreciated and accepted. But, I felt like I was "pushed" into a back corner of an online store with Lululemon like my plus size body was an afterthought. I 9/10 would recommend to Fabletics to anyone looking for activewear!
Inclusive Sizing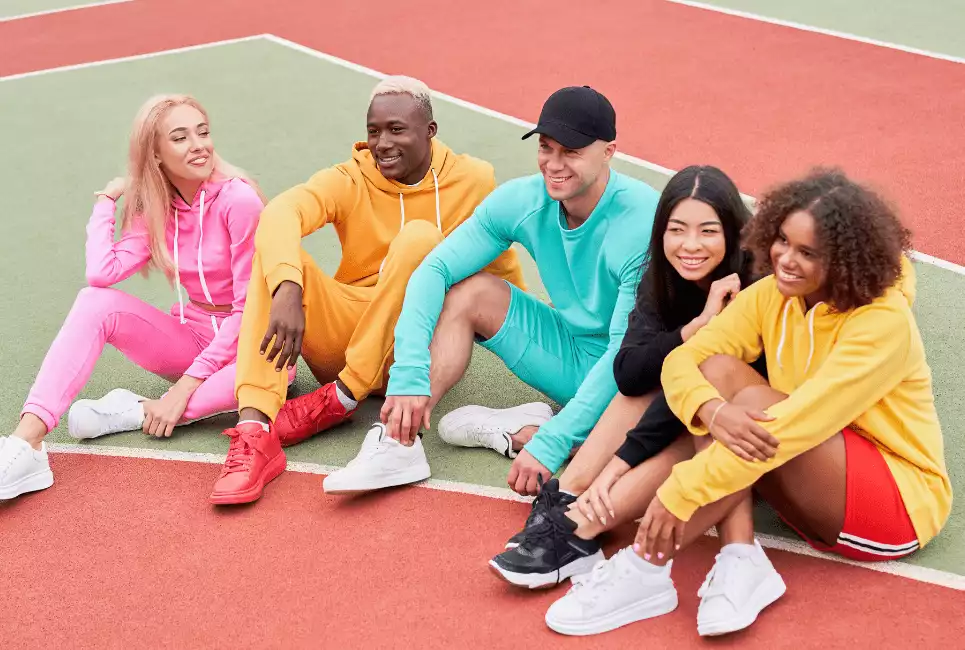 Why Go with Fabletics?
The hardest part about finding activewear you LOVE, is getting the sizing right. Most companies just want to reach a "certain customer", but Fabletics offers sizes up to 4X AND more color combinations than competitors.
Check Current Special Offers
We earn a commission if you click this link and make a purchase at no additional cost to you.
Fabletics and Lululemon Alternatives Compared
If you are a still stuck deciding between these two activewear brands, check out the following comparisons for a broader assessment: