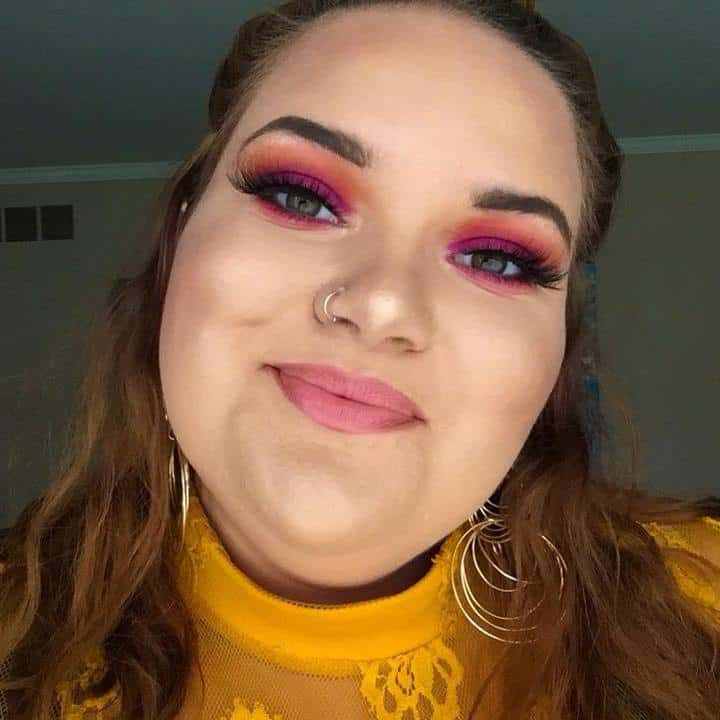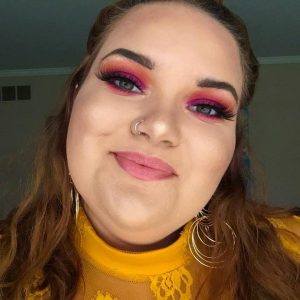 Latest posts by Alizabeth Swain
(see all)
I never truly understood guilt until I became a mom. Mom guilt is literally the worst thing about being a mom, and it always sticks with me. I always feel guilty no matter what decision I make, what toy I buy for my son, or what enrichment activity I give him to play with.
Besides my son's health, I think the thing I feel the guiltiest about is playtime. My son is so intelligent, so I struggle to find toys that keep him entertained long enough to finish anything productive.
As a mom who works full-time from home, I too often end up putting on Ms. Rachel to get some work done. Even though Ms. Rachel has been a wonderful tool to help my son learn and grow, I feel so guilty about screen time.
And you know what? I've had enough. I'm tired of feeling guilty all of the time.
So, that's what lead me to Lovevery. I wanted to find a subscription service that would take the thinking out of finding fun and enriching toys for my son (Nathanael) to play with.
I tried to find a way I could keep his toy box refreshed with new and fun toys for him to play around with. I know I wanted to do less screen time and no flashing lights, and I wanted to know that the included toys would keep my buba occupied for long stretches of time.
Now that I'm on the other end of having a Montessori play kit, I wanted to share my input with any other parents who may be influenced by videos from your favorite mommy Tiktokers.
My overall take: I am so impressed with Lovevery. While it's a huge chunk of money to spend on toys every couple of months, it actually breaks down to be pretty affordable per toy. My son loves all of his toys, and I love seeing how much fun (and how much he's learning) he has with the set of toys he got from Lovevery!
What is Lovevery?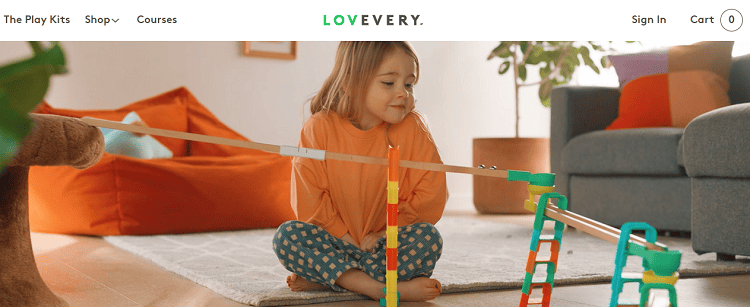 While I was on the hunt for ways to keep my 14-month-old hyperactive boy entertained during the day, I came across Lovevery.
The moment I discovered Lovevery, I knew it was exactly what I had been searching for to keep my energetic toddler engaged while fostering his growth and development. But, in case you aren't sure what this play kit subscription is after seeing it all over TikTok, no worries! 
Surprisingly, there aren't a lot of play kit subscription boxes out there that offer options that fit all of that criteria. While there is a decent chunk of play kits on the market, there isn't a ton that caters to mamas looking to raise their babies in a Montessori style.
Lovevery is a unique and innovative subscription service that focuses on providing parents with expertly designed play kits to support their children's cognitive, physical, and emotional development.
Founded by a team of parents, researchers, and educators, Lovevery aims to make playtime more intentional, educational, and engaging for children from infancy to toddlerhood.
Unlike a lot of other play kits on the market that just focus on flashing gimmicks and lights to keep your child's attention, Lovevery has created a play kit that is thoughtfully curated based on the latest research in early childhood development, ensuring that the toys and activities provided are not only enjoyable but also beneficial for your little one's growth and learning.
Lovevery Pricing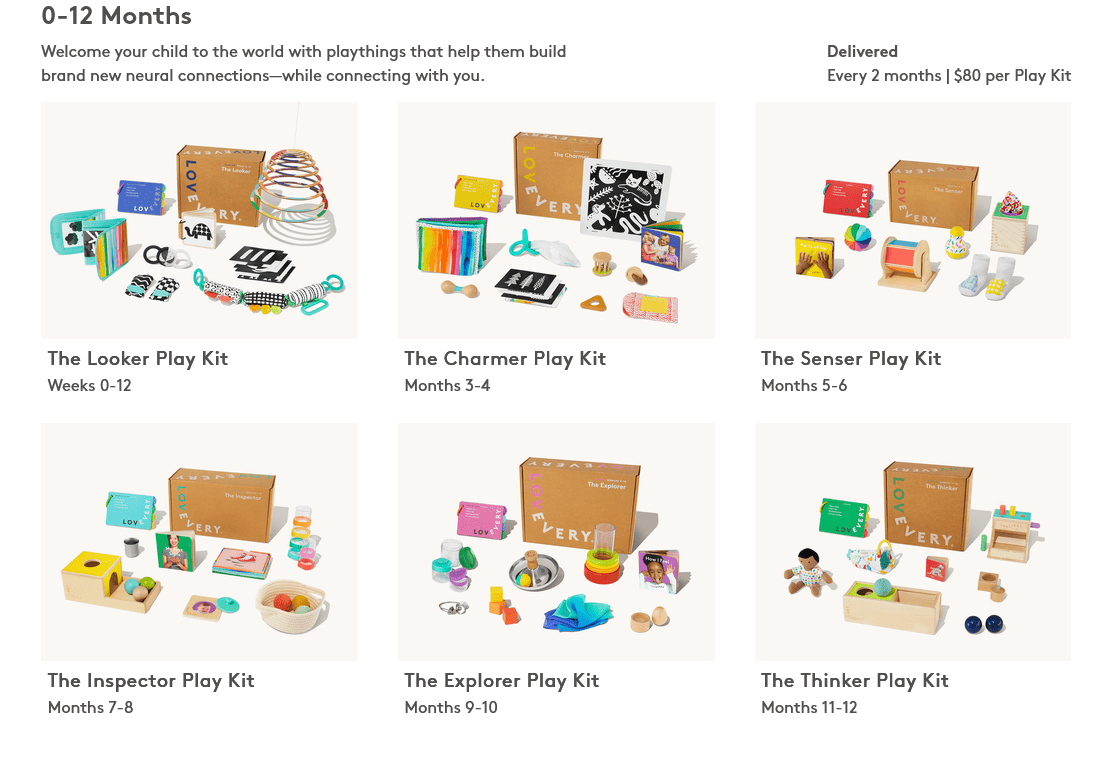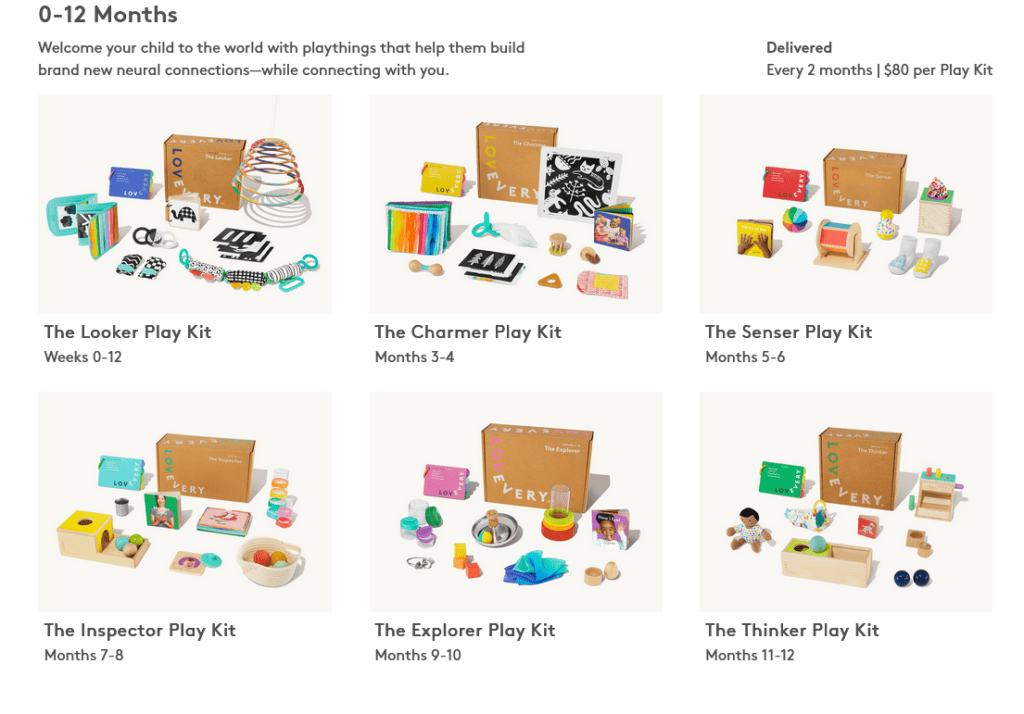 Lovevery offers a play kit subscription service with pricing that varies depending on the age of your child and the frequency of delivery. Each play kit is tailored to a specific age range, and the kits are designed to support your child's developmental milestones.
Play Kits for Babies
These kits cater to children aged 0-12 months. You will receive a new play kit every two months. The pricing for these kits is $80 per kit, billed every two months, totaling $480 for six kits in the first year.
Play Kits for Toddlers
These kits are designed for children aged 13-24 months. You will receive a new play kit every three months. The pricing for these kits is $120 per kit, billed every three months, totaling $480 for four kits during the second year.
Play Kits for Preschoolers
These kits cater to children aged 25-36 months. You will receive a new play kit every three months. The pricing for these kits is $120 per kit, billed every three months, totaling $480 for four kits during the third year.
Unique Subscription Model
Another thing I think I really cool about Lovevery is you know exactly what you're getting. They don't change up the play kits on a monthly or quarterly basis. While the toys inside of each play kit change up depending on the age group the kit is meant for, every child in one age group will receive the same box.
On their website, Lovevery highlights all of the unique benefits of each toy they've included so you understand how your child will learn and grow from every new box.
Also, ​​Lovevery offers a range of subscription plans to suit the needs of families with children aged 0-4 years. The play kits are filled with age-appropriate toys, activities, and resources designed to foster essential skills such as problem-solving, fine motor coordination, language acquisition, and social-emotional development.
Another one of my favorite features of Lovevery is the commitment to using high-quality, eco-friendly materials in their products.
From sustainably sourced wood and organic cotton to non-toxic finishes, Lovevery ensures that their toys are not only safe for children but also kind to the environment (always an added bonus in my book!)
My Ordering Experience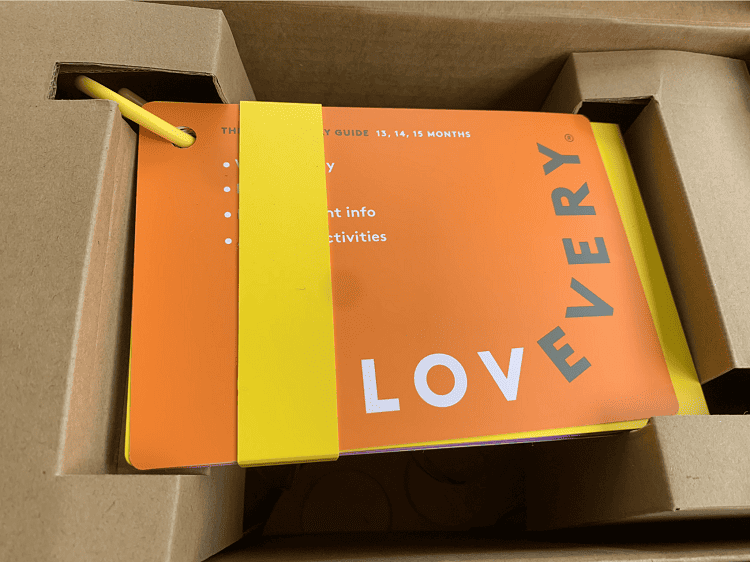 I ordered The Babber Play Kit, which is recommended for 13, 14, and 15 months.
My ordering experience with Lovevery was nothing short of amazing. However, there is one thing that I don't like about ordering from Lovevery.
I didn't like how you're forced to enter your child's birthday before you can check out. Maybe it was a user error, but I couldn't figure out a way to buy a play kit for a younger age. For example, I was interested in buying The Thinker Play Kit, which is recommended for ages 11-12 months.
Lovevery wouldn't show me this kit as available for purchase, and I couldn't add it to my cart; it was that way with all of the boxes that were "too young" for my son. I do hope that's something Lovevery considers changing on their site, as it would be nice to buy one of these kits as a gift for a birthday or Christmas present!
Besides that, I'm so happy with my entire Lovevery ordering experience. From the moment I placed my order, I was impressed with their efficiency and attention to detail. The shipment arrived much faster than I expected, which was a delightful surprise as I couldn't wait to introduce my toddler to his new play kit!
Unboxing Lovevery
Upon receiving the package, I noticed how carefully everything was packaged. There wasn't an excessive amount of waste, which is something I truly appreciate as a mom who's mindful of our environmental impact.
Lovevery clearly put thought into using eco-friendly materials and minimizing waste, making me feel even better about my decision to invest in their play kits.
It was really nice to unbox the entire thing and not panic about missing any pieces of plastic; there was very minimal plastic packaging, and there wasn't any waste left over that made me worry about a choking or suffocation hazard.
But my favorite part? What I ABSOLUTELY loved about the unboxing experience was how it was designed for both my toddler and me to enjoy together.
The entire kit was so beautifully and thoughtfully arranged that my little one couldn't help but be excited to explore each item. As we opened the box, I could see his curiosity piqued, and he eagerly reached out to touch and examine the toys and activities inside.
The Babbler Play Kit – $120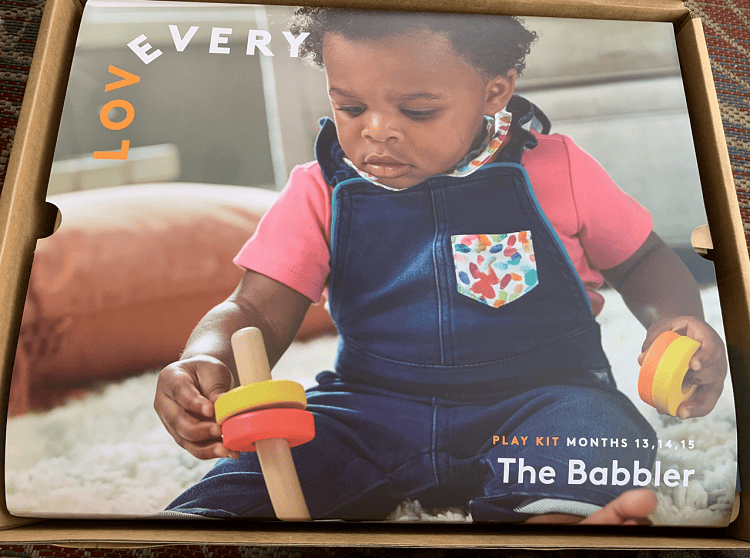 This play kit is recommended for toddlers aged 13, 14, and 15 months. Here's what I got:
Slide and seek ball run

Bunnies in a felt burrow

Flexible wooden stacker

Circle of Friends puzzle

Wooden coin bank set

Coin lid and coins for bank

Carrot lid with carrots for the coin bank

Posting lid for the coin bank

Bedtime for Zoe board book

Play guide
Slide and Seek Ball Run
Out of everything I received in my kit, this was the toy I was the most excited to give to my son. He is currently obsessed with putting balls into anything to watch them roll. There are four different doors on this ball run, so he's getting to develop his fine motor skills and problem-solving when he has to figure out how to get the balls out of the box.
The balls roll down the plastic slide and hide away in the wooden box. The purpose of this toy is to focus on object permanence. This is my son's favorite toy out of everything he received, and it keeps him entertained for hours. Plus, I love that there are shakers inside of the balls, so they make a fun noise as they roll down the toy.
Bunnies in a Felt Burrow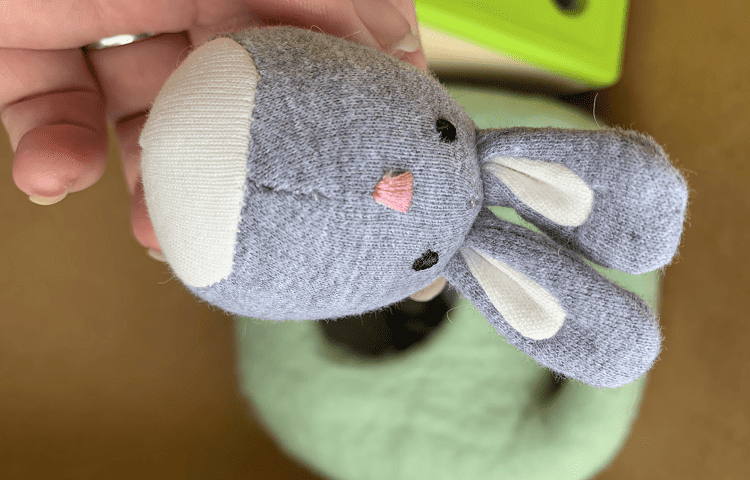 My toddler absolutely adores the Bunnies in a Felt Burrow toy. He loves taking the soft, cute bunnies in and out of their cozy little burrow. This activity has been great for developing his fine motor skills and hand-eye coordination, and it also helps spark his imagination as he creates stories about the bunnies' adventures.
This was his first time ever touching felt, and it took a little while for him to get used to the texture, but it's now one of his favorites. He loves taking the little bunnies and running around with them in his hands!
Flexible Wooden Stacker
The Flexible Wooden Stacker is another big hit in our household. The bright colors and unique design make it an engaging and versatile toy. My son enjoys stacking and unstacking wooden pieces, which helps improve his problem-solving skills and spatial awareness. Plus, the flexibility of the stacker adds an extra level of challenge and fun!
Circle of Friends Puzzle
The Circle of Friends Puzzle is a beautifully crafted wooden puzzle, but this isn't one of my son's favorites. For a few days, he loved matching the colorful friends to their corresponding spots on the puzzle board.
This toy has not only enhanced his cognitive development but also encouraged him to recognize and appreciate diversity among his own circle of friends. I think it would be really cool if there was an option to replace the images that are in the puzzle, so my son could solve the puzzle for people he knows instead of strangers' faces.
Wooden Coin Bank Set, Coins with Coin Lid, and Carrot Lid with Carrots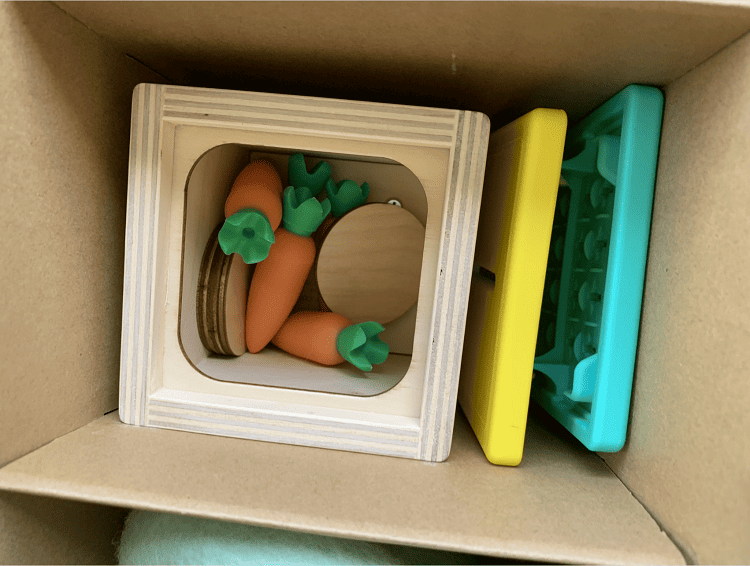 The Wooden Coin Bank Set wasn't a favorite at first in our home, but it's now growing on my son. This wooden coin bank set offers a variety of engaging play options that cater to my toddler's growing curiosity and skill set.
The set includes two different lids, the Coin Lid with Coins and the Carrot Lit with Carrots. They all can be easily swapped out to provide a fresh and exciting challenge for Nathanael.
The Coin Lid: The Coin Lid features several slots in various shapes where my son can insert the accompanying wooden coins. This activity has been fantastic for developing his fine motor skills, as he needs to carefully grasp and manipulate the coins to fit them into the correct slots.
Additionally, the shape-matching aspect of this toy promotes cognitive development, as it encourages him to recognize and differentiate between different shapes. The wooden coins are brightly colored and visually appealing, further capturing his attention and keeping him engaged during playtime.
Carrot Lid with Carrots: The Carrot Lid offers a delightful twist to the Wooden Coin Bank Set, featuring several holes for inserting the included wooden carrots. This alternative lid adds an extra element of fun, as my son loves pretending to plant and harvest the carrots while playing.
The Carrot Lid also provides a unique sensory experience, as the texture and shape of the carrots are different from the coins. This variation encourages him to explore and compare the different objects while continuing to refine his fine motor skills and hand-eye coordination.
Bedtime for Zoe's Book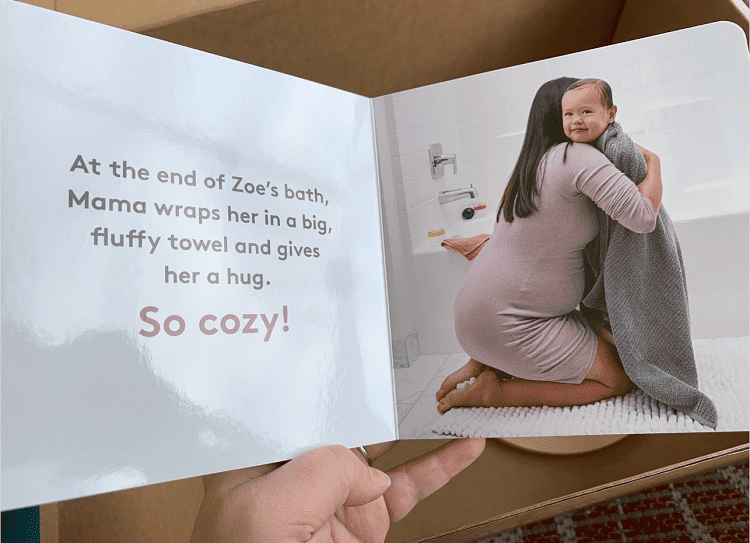 We have incorporated the Bedtime for Zoe book into our nightly routine, and my little one looks forward to it a few nights in the week. The story is adorable, and the illustrations are visually appealing.
Reading this book together has not only helped improve my son's language skills but also provided us with special bonding moments before bedtime. He'll grab this book and his favorite blankie when he's ready to go to bed!
The PlayBook
While I don't think the PlayBook offered by Lovevery offers a ton of value to the box overall, it did help me out a lot. I feel like I learned just as much as he did with this kit! I have found the Lovevery Play Guide to be an invaluable resource for understanding and navigating my child's developmental journey.
The guide is thoughtfully designed and packed with expert advice, tips, and activity suggestions that have helped me make the most of my time with my bubba boy.
The guide is organized by age and developmental milestones, making it easy for me to find relevant and age-appropriate activities for Nathanael. Each section offers insights into my child's current stage of development, as well as practical ideas for activities that can help support their growth and learning.
The Lovevery Play Guide also includes helpful illustrations and step-by-step instructions for various activities, ensuring that I have a clear understanding of how to engage my child in meaningful play. This has been particularly beneficial in guiding me through activities that may be new or unfamiliar, allowing me to feel confident in supporting my child's development.
Another standout feature of the Lovevery Play Guide is its emphasis on incorporating everyday items and experiences into playtime. The guide encourages parents to use common household objects and routines as opportunities for learning and exploration, demonstrating that valuable educational experiences can be found in even the simplest of moments.
Pros and Cons of Lovevery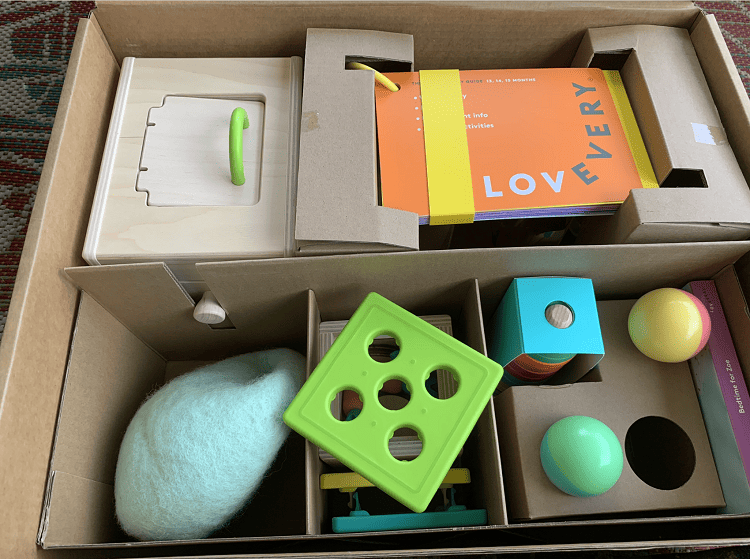 Pros
Expertly designed play kits tailored to specific age ranges and developmental milestones.

High-quality, eco-friendly, and safe materials are used in toys and products. I can trust my son with these toys without needing close supervision!

A comprehensive Play Guide is included with each kit, offering insights into child development and tips for using the toys effectively. This was super helpful for my husband.

Convenient subscription service that delivers new play kits at regular intervals, ensuring age-appropriate toys and activities.

My son and I were able to bond even more during playtime; I felt a lot less anxious and overwhelmed when it came to playtime.

Aesthetically pleasing designs blend well with home décor. This wasn't a huge deal to me, but I know it would be for a lot of other moms!

I love that Loveevery supports cognitive, physical, and emotional development through engaging and educational toys.

​​
Cons
The pricing of this subscription is pretty expensive, but it basically breaks down to around $20 a toy. The $20 a toy is a lot cheaper than some of the dupe options listed on Amazon, and I know they'll have a high resell value (because of the toy type) when my son is done with them!

It was a little overwhelming with the number of toys and activities in each kit. But that may have just been a "me" problem!

I wish there were more customization options available.

It would be nice for Lovevery to make more options for children with special needs or preferences. For example, I try to avoid anything with metal or sharp corners because of my son's bleeding disorder.
What I Think About Lovevery
Since subscribing to Lovevery, I've noticed a remarkable difference in my son's playtime. The thoughtfully designed toys and activities not only capture his attention but also encourage him to explore, learn, and develop essential skills.
One of the things I love most about Lovevery is the quality and variety of the materials included in each kit. From wooden puzzles and sensory toys to books and imaginative play items, everything is crafted with care and durability in mind.
This means that these toys can withstand my son's boundless energy and enthusiasm for play while still providing a safe and stimulating environment.
That's not all that I love about this play kit subscription, either! As a mom, what sets Lovevery apart from other subscription boxes is the comprehensive guide that comes with each play kit.
This guide offers valuable insights into my child's developmental milestones and provides me with tips on how to maximize the benefits of each toy and activity. It has helped me become more intentional in my approach to playtime, ensuring that my son gets the most out of his interactions with the toys and activities.
This has completely changed how I feel about playtime; I feel so much less overwhelmed (and guilty) because I know the time I am spending with my son with play is helping his brain to grow.
Other Alternative Play Kits to Consider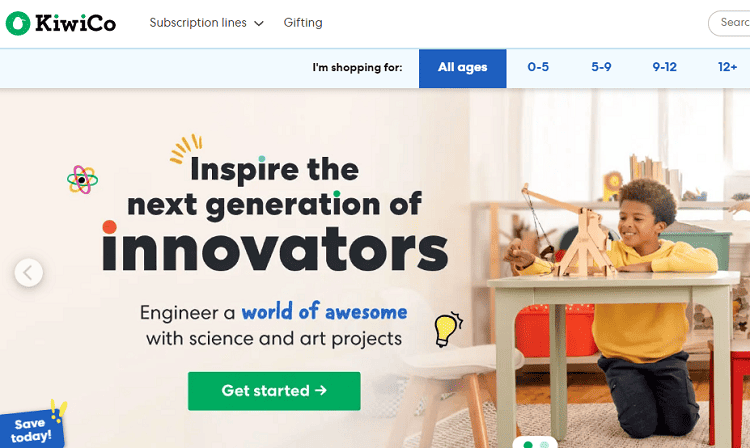 In case you don't feel like Lovevery is the best play kit for you and your babes, here are a few other options I'd recommend you look into:
KiwiCo

Monti Kids

Hoppi Box
FAQs
Question: Can I purchase individual toys or items from the play kits? 
Answer: Yes, Lovevery offers a selection of individual toys for sale on its website. However, not all items from the play kits may be available for individual purchase. I do hope Loveevery changes this one day, as there are some toys I would love to buy individually to gift to friends! 
Question: Are Lovevery Toys and Materials Eco-Friendly?
Answer: Yes, Lovevery is committed to using eco-friendly materials in Lovevery's products. They prioritize sustainability and safety in the design and manufacturing of their toys.
Lovevery uses sustainably sourced wood, organic cotton, and non-toxic finishes in its toys, ensuring that they are safe for children and kind to the environment. I feel confident in the toys that I'm bringing into my home, thanks to Lovevery!
Question: Can I cancel or pause my Lovevery Subscription? 
Answer: Yes, you can cancel or pause your Lovevery subscription at any time. To do so, you'll need to log in to your account on the Lovevery website and follow the instructions for managing your subscription.
If you pause your subscription, you can select a specific duration for the pause, after which it will automatically resume. This was a handy feature for us to use, as there was a small period of time I wanted to stop receiving kits to work on decluttering my son's current toy selection.
However, keep in mind that if you decide to cancel, your subscription will be terminated, and you will not receive any future play kits.
Lovevery – The Best Play Kit For Our Family
Lovevery has been a game-changer for our family, offering a comprehensive and well-rounded playtime experience that fosters Nathanael's learning and development. The play kits have become an integral part of our daily routine, sparking curiosity and joy while nurturing essential skills.
As parents, my husband and I appreciate the peace of mind that comes from knowing we are supporting our child's growth with high-quality, eco-friendly, and expertly designed-toys.
Lovevery has truly impacted our parenting approach, and we wholeheartedly endorse it as an invaluable investment for any family seeking to elevate their child's play and learning experience. I highly recommend you try at least one play kit out! 
Related read