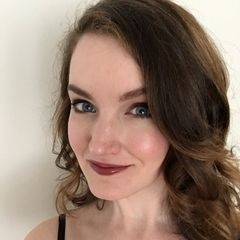 Latest posts by Crystal Schwanke
(see all)
I've been a health and wellness nerd for years, at times obsessively researching foods and supplements so I could cook nutrient-dense meals for my family and heal some health issues of my own (plus, it was part of my job as a writer covering wellness topics).
Between the research, the work itself, parenting, and everything else life tends to throw at us, I went down a meal delivery service rabbit hole, where I discovered the best vegan meal delivery services (and others).
Everyone in my family–but mostly me–is on a different type of diet or has new restrictions/sensitivities sometimes. I don't want to do all that meal planning, prepping, and cooking from scratch when something changes.
Meal delivery services are perfect because you can filter out ingredients, buy meals that'll suit everyone, and take a little stress out of the week.
Top Picks at a Glance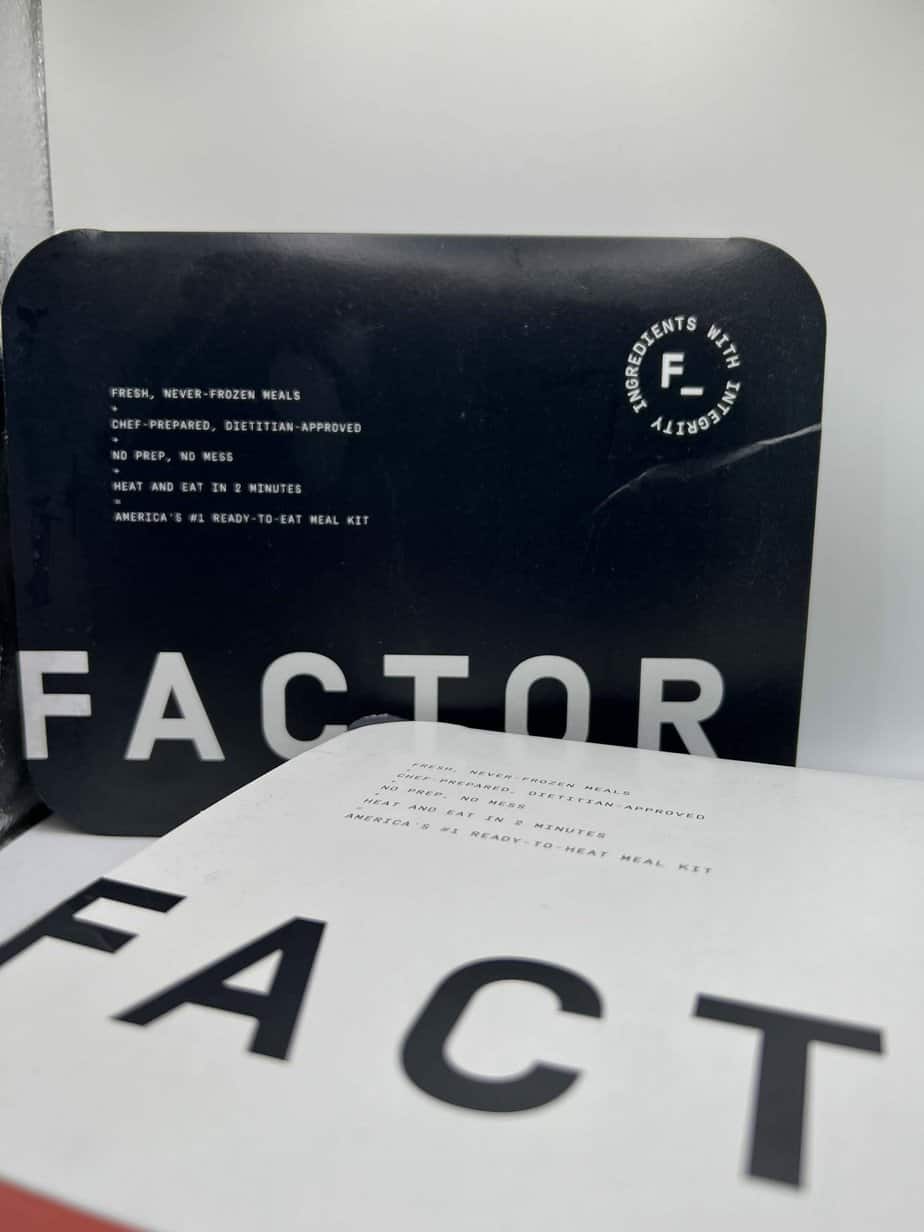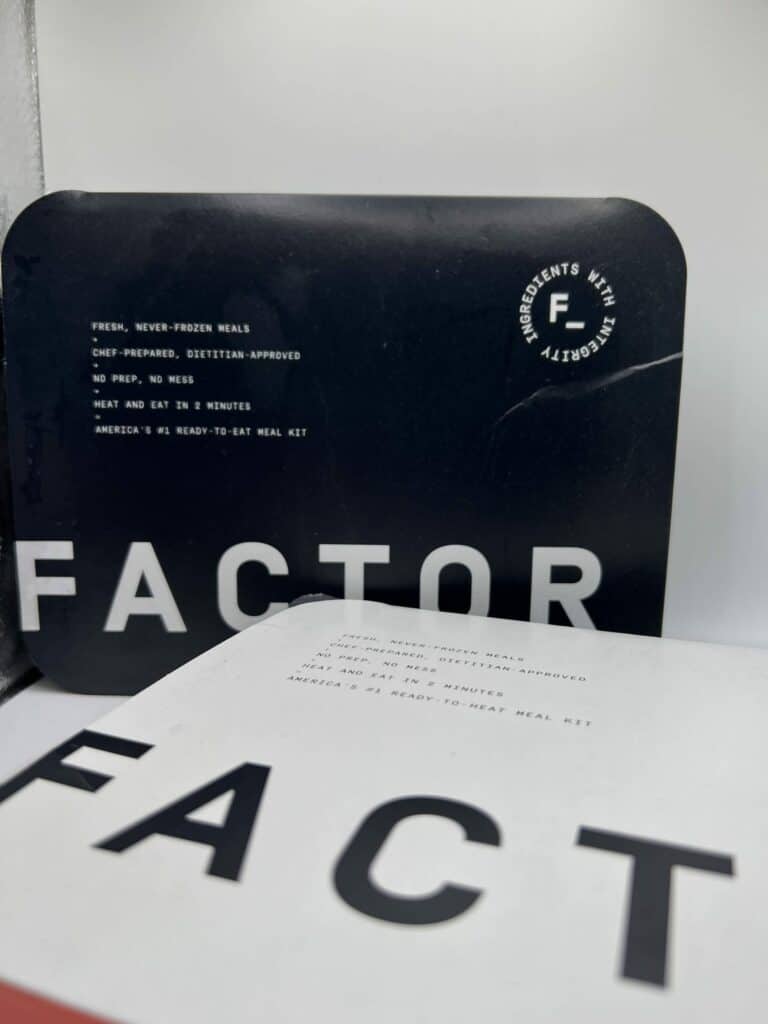 Healthy AND Easy Pick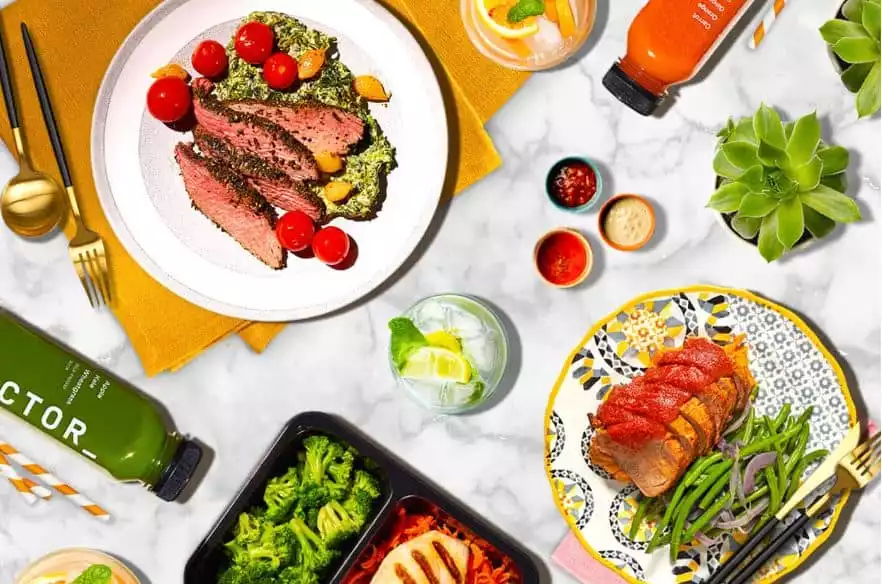 Why Go With Factor?
Just heat, eat, and enjoy. Factor makes eating healthy, EASY. Honestly, the hardest part about eating healthy are MEAL PLANNING and MEAL PREP. Factor removes both as an excuse and is interesting enough to stick with over the long term.
Check Current Seasonal Promo!
We earn a commission if you click this link and make a purchase at no additional cost to you.
How I Chose the Best Vegan Meal Delivery Services
I chose these based on the following:
Convenience:

Are they pre-made, or will you need to prep and cook the meals using the ingredients and recipes delivered to your door? Are frozen options available?

Price:

Cheapest isn't always the best, especially when we're talking food, but nobody wants to pay exorbitant prices for the same quality they can get elsewhere. I tried to strike a balance–reasonable prices without sacrificing quality or enough variety to keep you satisfied and excited about the meals you'll eat all week.

Quality:

This covers the ingredients, the recipes, the options, the ability to get help if needed, and even the packaging.

How many vegan options tend to be available:

Some food delivery services are excellent in theory (and still great for other types of diets), but when you dig into their vegetarian and vegan options, they need more. Some will say they have options for vegetarians and vegans, but when you look, there are eggs and/or cheese on almost all of their "plant-based" options. Even if the vegan options are limited, having enough to fill out a meal delivery service's weekly plans is essential. Offerings will change each week with any company, of course. Still, I tried to filter out the ones that don't consistently have several vegan meals you can order.

Types of lifestyles they fit:

A single person may want different things from a meal delivery service than a family, especially if they don't enjoy leftovers. Some people want to try a vegan diet without going 100 percent right away, so they'll need variety. Someone who likes to cook but doesn't have time to plan, shop,

and

make the meals might enjoy having ingredients and recipes show up at the door, while someone who's even lower on time or intimidated by the kitchen might prefer pre-made meals they can pop in the microwave or oven. A parent managing several different dietary constraints will have additional requirements, still.
100 Percent Vegan Options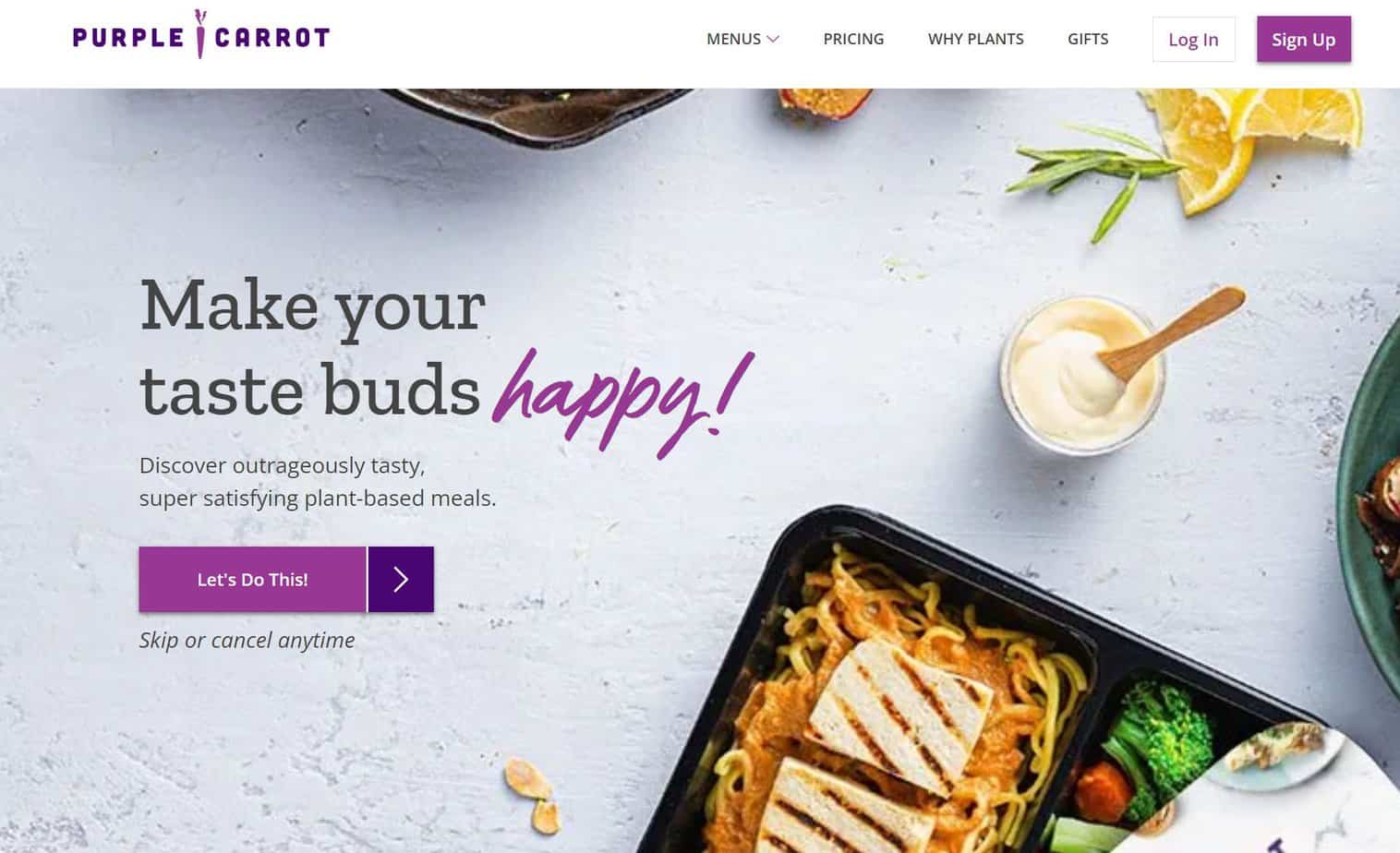 Purple Carrot's a no-brainer because you won't ever have to sift through meals that aren't vegan to find delicious options you'll want to eat.
Plus, the variety of flavors here makes me think it's a fun way to eat your way around the world without leaving home (seriously, you don't even have to leave to go to the grocery store).
Also read: Hungryroot vs Purple Carrot Compared
Pros
All their meals are vegan, so you'll have plenty of options.

The calorie ranges of their meals are reasonable (under 600 to around 750), about what I like to eat at a meal (you can add snacks as needed to hit your daily goals and fuel your workouts and activities if necessary).

I love that there's a range of flavors to choose from. For example, this week's meal kit menu has Gnocchi Al Pesto with Charred Green Beans and Lemon Zucchini, Chickpea Massaman Curry, Korean Tofu Tacos with Kimchi Slaw and Cilantro, and Tomato Zucchini Fritters with Butter Bean Succotash and Aioli. How's that for variety?

They do not phone in the breakfast options. There are options like Baklava Overnight Oats and Kale and Smoky Tempeh Scramble.

You can easily find similar recipes to one you like when you click to look at the full recipe.

The recipes are creative and adventurous palates will love all the options.

You can choose meal kits or prepared meals (as of this writing, you'll have to choose one or the other; you can't mix and match them).

You could taste what they're like by shopping in the

frozen section

at your local store. It's low commitment if you're unsure about a whole box.

The cost per serving is still less than going out, and the first box discount makes the deal even sweeter.

I was happy to see they have snacks and extra add-ons I can't find near me (like Pumfu, which is like tofu but made from pumpkin seeds).
Cons
They only have a few breakfast or lunch options.

Lunches are only available with two servings. (Breakfasts and dinners let you choose two or four.)

Though there's a lot of variety regarding vegan meals (compared to other companies that aren't 100 percent vegan), the selection overall is a bit lighter than I'd prefer. That's not as big of a deal as it could be because of my next point.

When you choose the meal kit option, you can only get three or four meals per week if you're looking for two-serving options. That's cut to two or three if you want four servings per meal. There are three people in my house, so I can't get very far with Purple Carrot and still need to come up with a separate plan for several of the other meals throughout the week. If you want prepared meals, you can only get them in single-serving packages, but you can order six, eight, or ten meals. This could be a good option for a single person or even a couple, but still not ideal for families.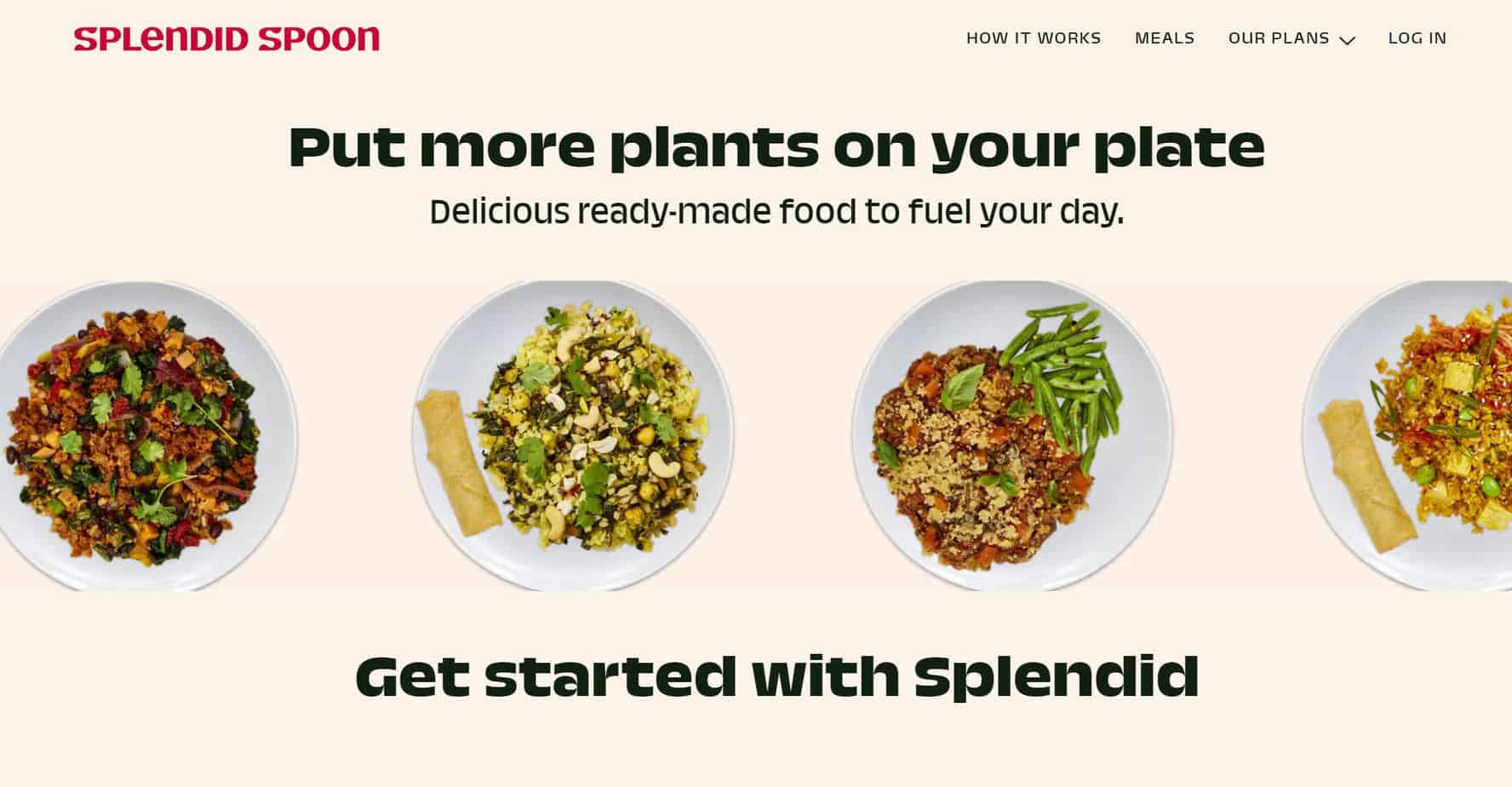 If you enjoy finding a routine and sense of consistency and sticking with it but don't want the exact same thing all the time, you'll love Splendid Spoon.
The flavors are delicious, but there's a structure here–smoothies in the morning, bowls at lunchtime, and then you can mix it up a little at dinnertime. It's an excellent opportunity to explore flavors and get even more customization beyond "vegan."
Pros
The $120.00 discount (shown at the top of their page at the time of this writing) on the first four boxes makes the price even better.

All the prep work is done for you. You have to heat (sometimes) and eat.

If you're a creature of habit and enjoy having similar things to eat each day, this option will fit right in. For example, if you love having smoothies for breakfast but don't love dragging the ingredients out and waking your family and/or the neighbors up with your blender, one of the plans that include breakfasts could be perfect for you.

These meals make eating healthy and sticking with a nutrition plan easy because they're more convenient than a drive-thru. (The temptation for fast, easy food that does not offer much nutritional value is real when you're tired and want to grab something quick and relax

or

when you're in a hurry to get somewhere in the morning.)

All the meals start out at least vegan, gluten-free, and dairy-free, and you can customize even further. Skip the beets, caffeine, cilantro, coconut, sesame, mushroom, soy, spiciness, and/or tree nuts.

You can get up to 21 meals (and some things can be frozen, so you won't have to overstuff your refrigerator and eat it all in a week).

Even though the categories are limited, the flavors within

those categories are varied enough

to keep it exciting for a while. For example, yes, you get a smoothie for every breakfast, but there are options like Raspberry Cacao, Cacao Almond, and Coconut Lime. As for the bowls you'll get for lunch, you'll see options like Cauliflower Tikka Soup, Carrot Lentil Curry Soup, and Black Bean and Plantain Grain Bowl with Cilantro and Chipotle.

You can also buy juices and shots here (Detox, Wellness, Digestion, etc.).
Cons
I could quickly get bored if I relied heavily on this one for more than a couple of weeks at a time. The plans consist of many smoothies, soups, and grain bowls. However, if you go all-in with the Breakfast, Lunch, and Dinner plan, there are noodles and other dishes. (But you'll still get lots of smoothies, soups, and grain bowls.)

You can spend as little as $9.37 per meal (when you choose 21 meals), but averaged out, that might not be as much of a deal as you'd hoped it'd be. I don't usually spend almost $10.00 on a breakfast smoothie, but those seem to be counted in the average cost here. However, the lunches and dinners could cost more in a restaurant, so you might still come out ahead if you tend to go out a lot.

Some meals are so low-calorie you'll be looking for a snack shortly after your meal. For example, a Vegan Shepherd's Pie serving has 280 calories. Needing the extra snacks and things to round out your meals could disrupt your grocery budget. The meals aren't exactly inexpensive, and in many cases,v they won't be filling (or fueling) enough to keep you from spending more money on food.
Meal Services with Vegan Options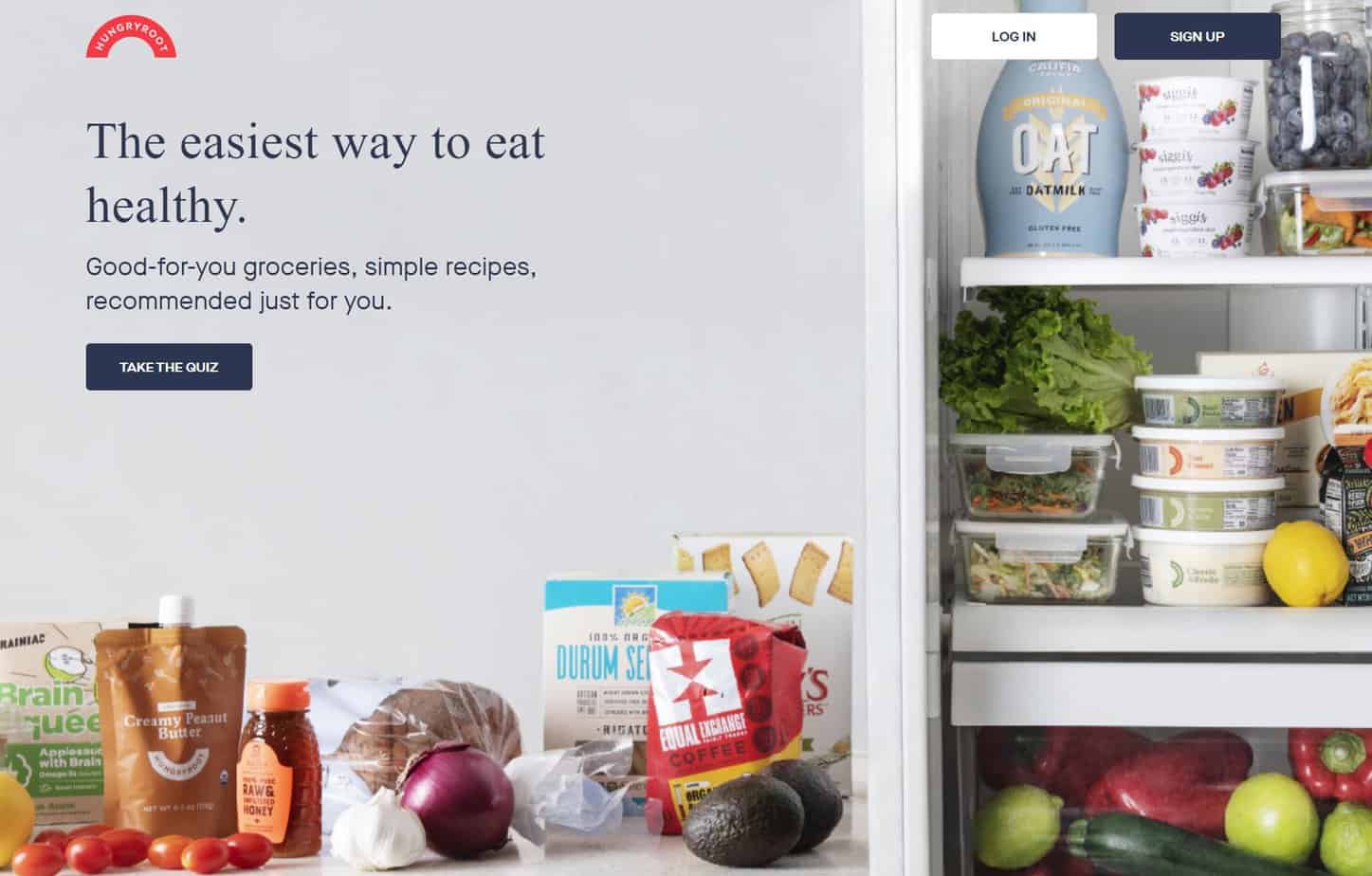 I think of Hungryroot like a hybrid Hello Fresh and Thrive Market. You're basically ordering your groceries for the week. Still, you're getting recipes and suggested ingredients at the same time, so you're not starting from scratch. This option lets you customize quite a bit.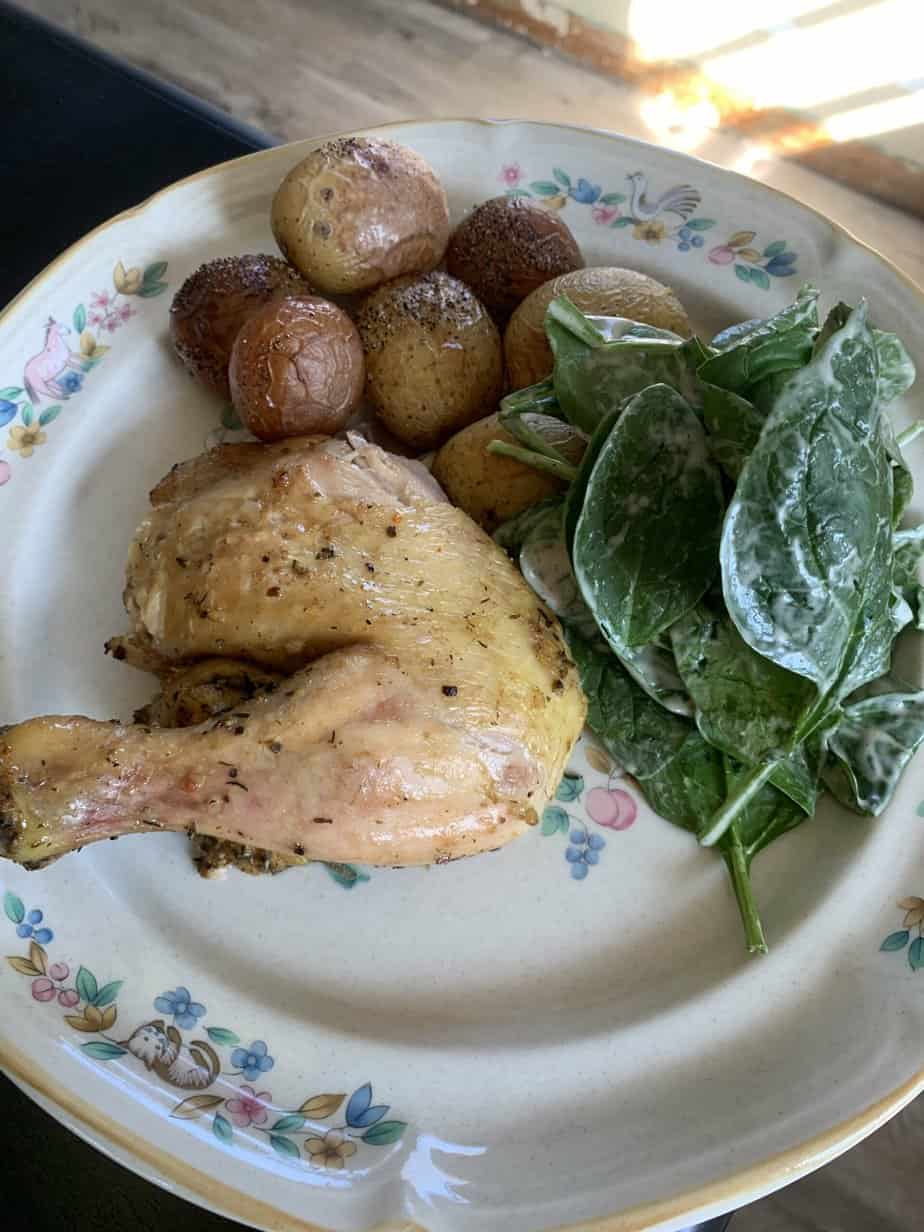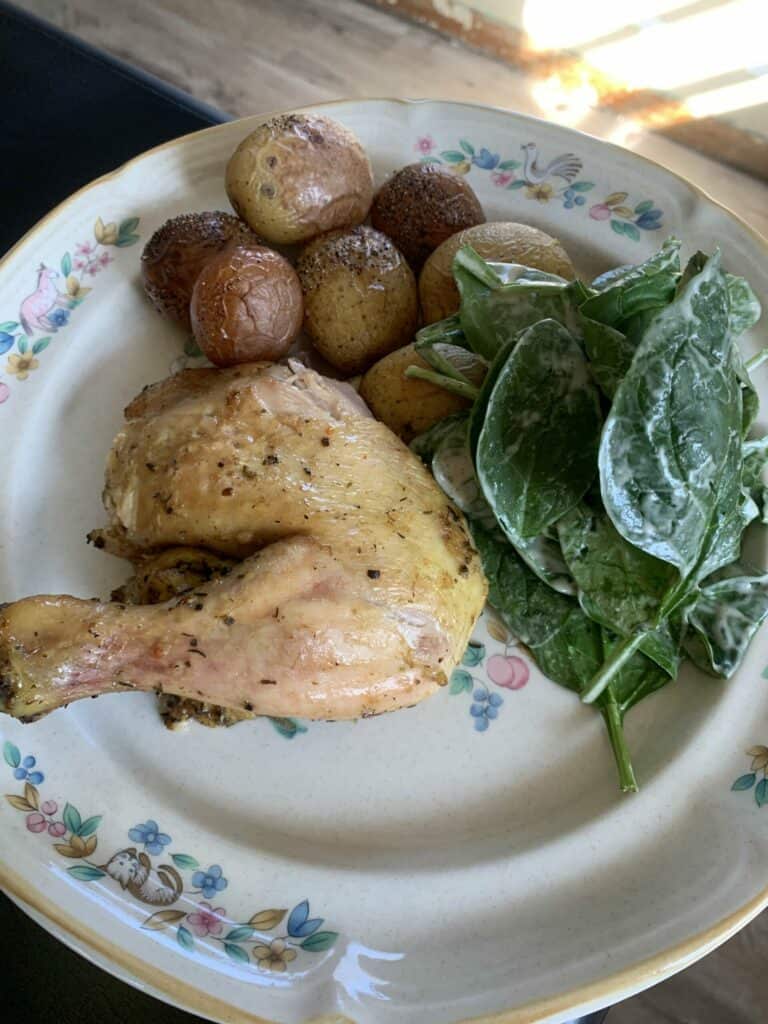 Pros
The quiz you take at the beginning of the sign-up process is thorough. I was able to say who I'll be cooking for, how much time I like to spend cooking, select not only a vegan plan, but one that doesn't have soy (I'm sensitive to soy) and supports my wishes for my family to eat a lot more vegetables. You can even say which kitchen appliances you have and which cuisines and flavors you like, so your list of recipes will be more customized.

You can tell them which plant-based proteins you like, and how much you like them. For example, I prefer beans and lentils over tofu and most 'meat' alternatives, so I could say "Absolutely!" to beans, "so-so" to the meat alternatives, and no to the tofu. You can say how spicy you like your food (max) and select ingredients you don't like (like mushrooms, for me). This allows for preferences, food sensitivities, and allergies to be considered.

As of this writing, you get 30 percent off your first box.

This is more like a whole grocery shopping trip–snacks and all–than pre-packaged meals, which increases its convenience. You could avoid the store most of the time if you had Hungryroot send you all your meals and snacks.

The recipes are simple enough to make, so they will be manageable, even if you're a novice in the kitchen.
Cons
You can only choose from two-serving and four-serving options on the lunch and dinner recipes. Under Other Groceries, serving sizes go up to seven to 10 and eight to 12.

You don't get to see their suggestions until after you check out. You can still edit everything and choose your meals, so you're not stuck with anything you don't like. However, I have trust issues and want to know what I'm getting before I give out my debit card info and commit, even if I technically get to choose what I'm getting after signing up.

This is not a big deal, but you won't get your ingredients packaged together for each recipe as you do with Hello Fresh. So that could lead to time standing in front of the open refrigerator, looking for everything you're supposed to use. This also means there's less packaging, which is a pro.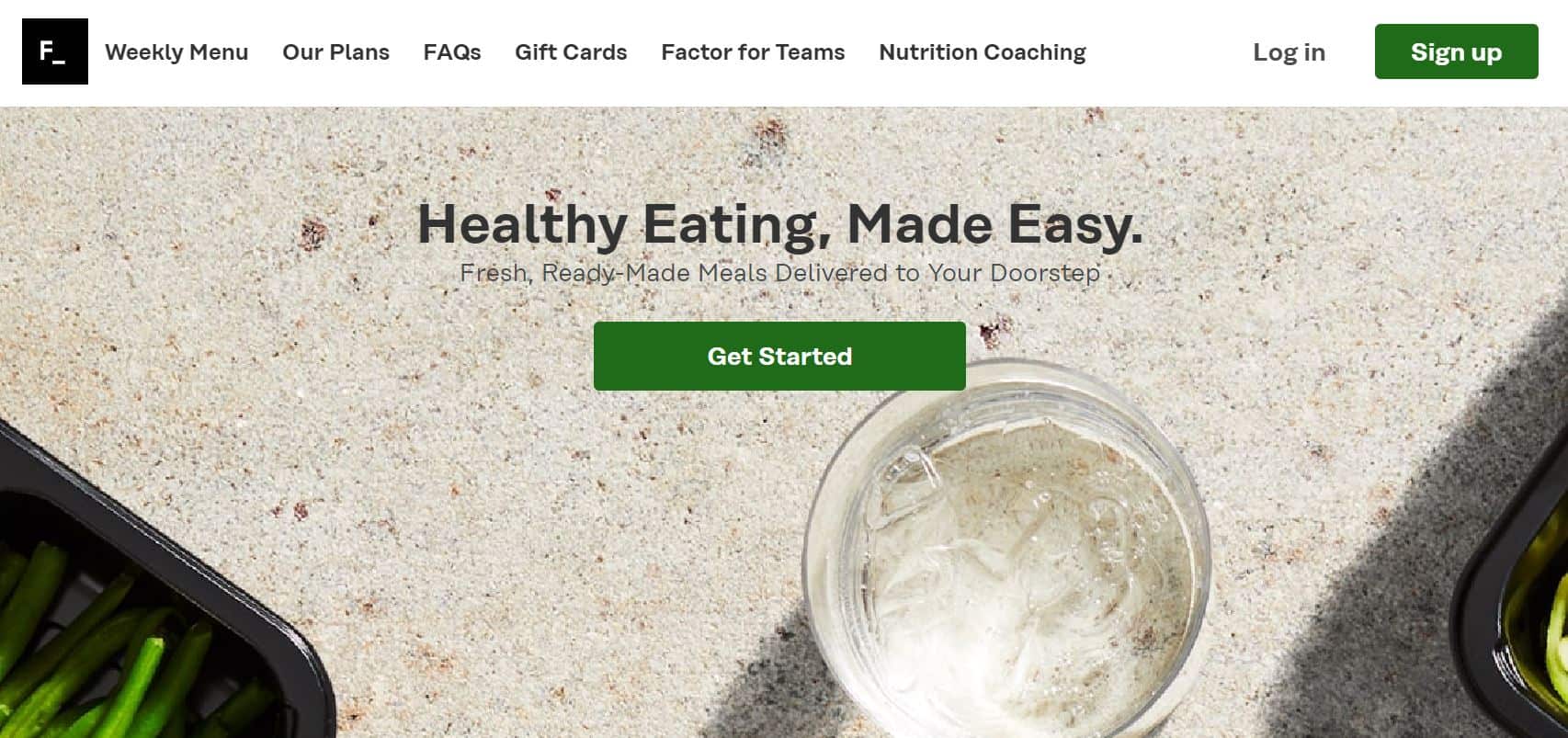 I didn't expect to like Factor because I'd seen them everywhere online. I thought it was just another YouTube/social media influencer thing that'd die out soon enough.
However, I was still excited to try them because, well, what if they weren't just that?
As soon as I opened the first meal, I was intrigued. First bite? Sold. I want more. If they had a family dinner option (not just an individual container for everyone), I'd be tempted to use them every week.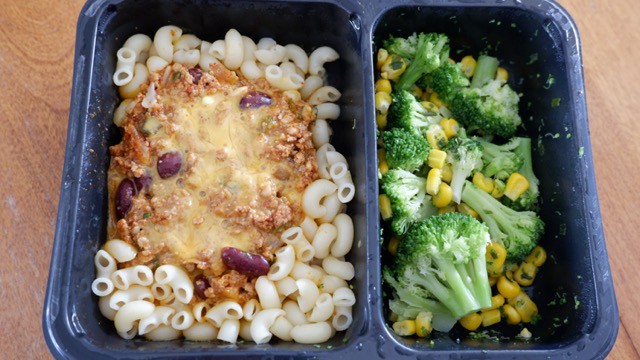 Pros
The meals' packaging is sturdy and held up well in transit.

The food is more delicious than expected. I ordered lunches for myself since I was tracking macros and wanted something easy. Still, I ended up sharing with my husband and daughter sometimes, and they were floored by how tasty everything was. Seriously, the food was all so good, I almost listed this point twice.

Needing to eat the meals soon after they're delivered rather than freezing them for weeks can keep you on track with the fitness or financial goals you have. There's less temptation to go out.

You can order juices and smoothies too.

These are incredibly convenient. They stack easily in the refrigerator, and when it's time to eat, you microwave them for about two minutes or pop them in the oven.

I found these to fit into my macros while I was participating in a fitness challenge, and I loved that there were individual portions, so I didn't even have to take the time to measure and weigh everything.

While not family-friendly at first glance and not my first choice for family dinners, if everyone's got different dietary needs, these individual meals could relieve some of the stress of meal planning and prepping.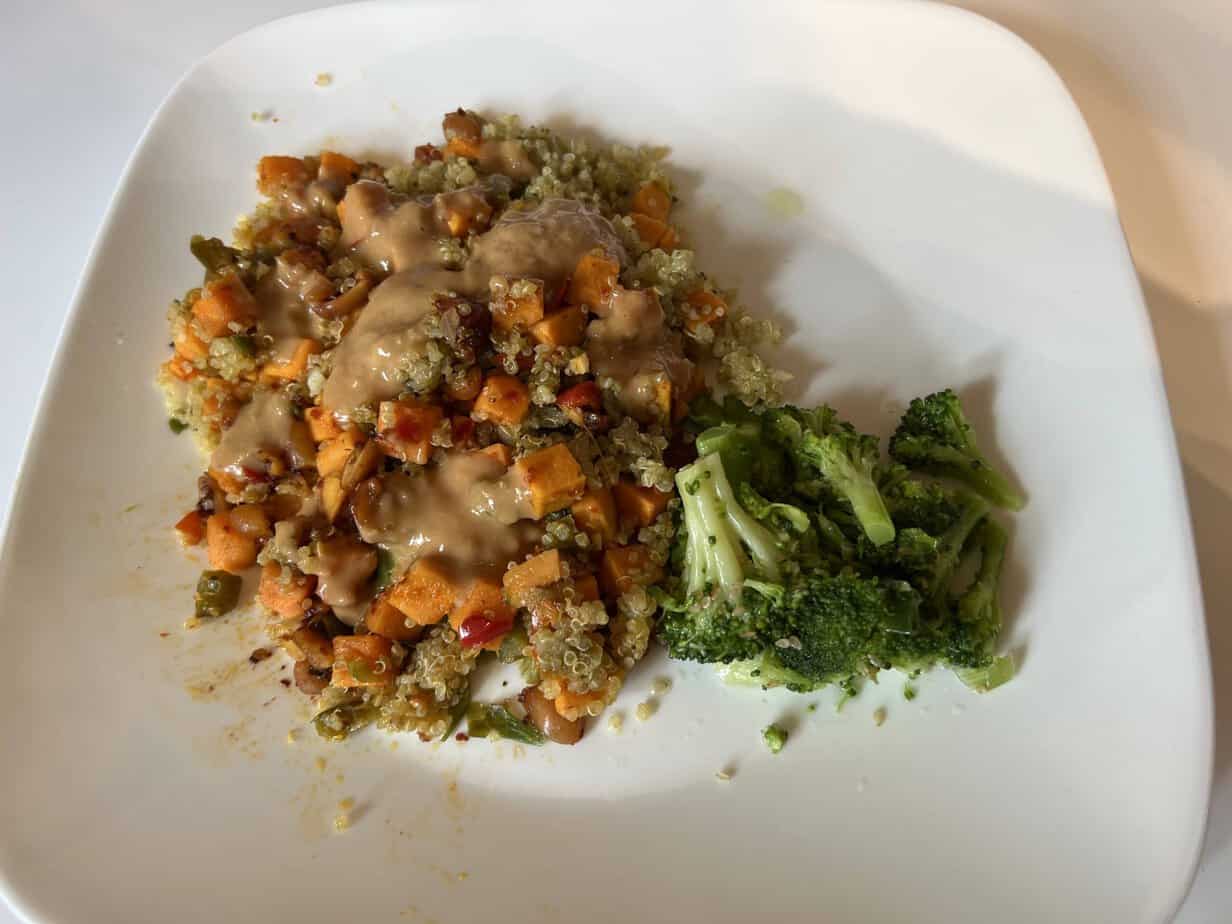 Cons
Even though they look like frozen meals, Factor doesn't recommend freezing them, so you'll need to gobble them up on schedule. (I'm bad about buying groceries, then going out or forgetting to eat some meals.)

There are only a few vegan ready-made meals during any given week, so it's not ideal for someone who follows a 100 percent vegan diet and wants to cover all or most of their meals for the week.

If I tried to feed my whole family this way, it'd feel awkward and incredibly wasteful because everything's individually wrapped. I

could

heat multiple (same or different) meals in the oven at one time (so microwaving them one at a time wouldn't add to the clunkiness of the experience), but that's a lot of packaging to throw away at the end. I'd rather just make a quick dinner for us all because, though we each have our own dietary needs, I can usually come up with things we can all eat, even if we compromise with a couple of protein options to choose from.

Some of the vegan meals are lower in calories than I'd prefer, but it isn't a consistent issue.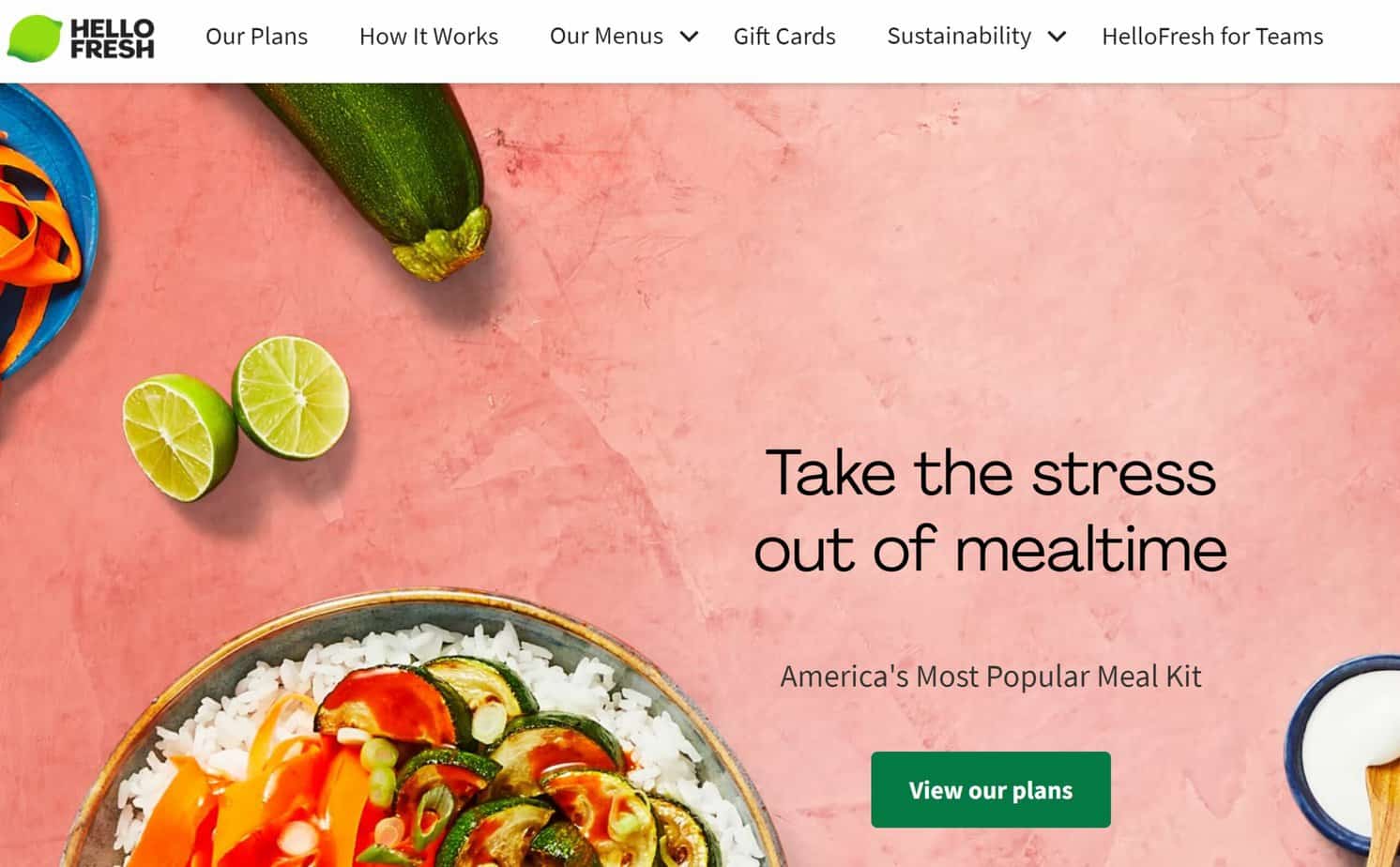 Though I wish Hello Fresh did the prep and cooking for me, this is about as close to a happy medium as a family will get.
There's some prep and cooking involved, but they cut out the meal planning other than choosing the recipes (make sure you double-check it if you leave the subscription going, just to be sure you're only getting vegan meals), and you don't have to grocery shop.
If you're single, like leftovers, and don't mind cooking, you can still benefit from Hello Fresh.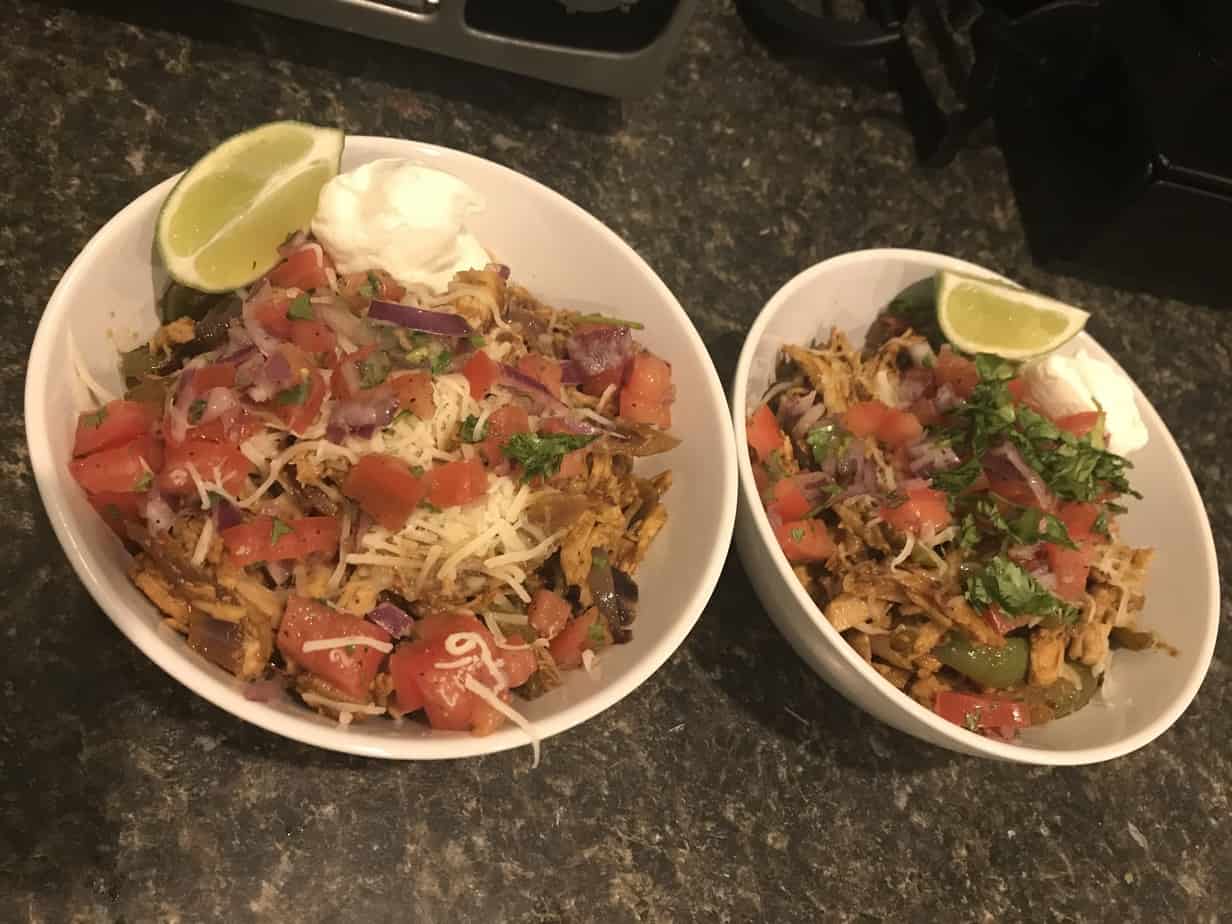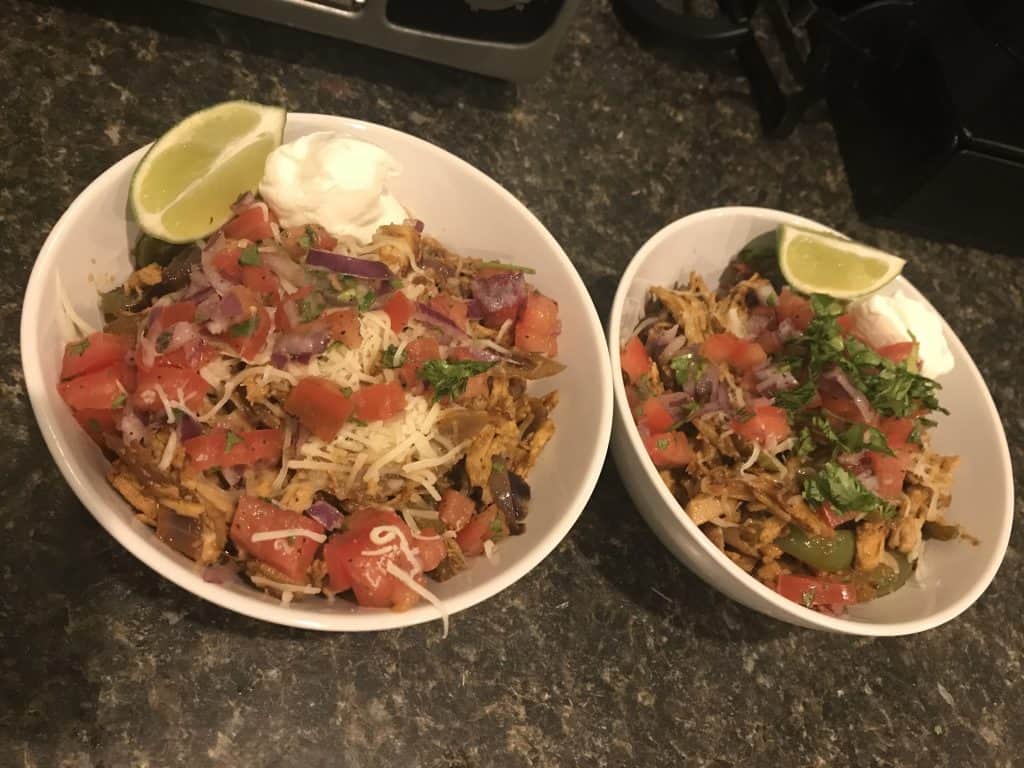 Pros
The customer service is fantastic, and it's easy to access them without waiting on hold forever. I use the chat function when I have a question or need help.

All the meals I've had from them were delicious. They're more flavorful than the average recipe I'd find online and make.

They are generous with their coupon codes. Sometimes, it didn't make sense to grocery shop because I would've spent more at the store. This is only sometimes the case, and you can expect to pay more than you would in a store most of the time. Still, you're getting the convenience of having the groceries you need delivered straight to your door, ready to be turned into something delicious.

Everything is fresh, packaged well, and kept cold, and they keep you up to date on when your shipment will arrive.

The ingredients for each meal are packaged separately, which makes it easy to grab what you need and get started when it's dinnertime. (I hate wasting 10 minutes looking for ingredients in my fridge and spice cabinet before I can even start cooking.)
Cons
Once your discount from the coupon code runs out, the price feels steep for what you get. I feel tempted to cancel when I get to the checkout at this point because of sticker shock.

I've gotten a few damaged or spoiled ingredients (nothing major), but I've received several boxes from them, and this will likely happen eventually, no matter which company you use. I've even experienced the same thing at the local grocery store. Everything has been great about 98 to 99 percent of the time. Not even the best meal delivery service is perfect every single time. What's important is how they handle it. Hello Fresh credited my account for more than I expected them to when I told them about the bad ingredients. When this happens, and you have to go to the store to replace the ingredient, it takes some of the convenience out of the deal.

Many meal options are higher in calories than I'd prefer, but that's a personal preference.

They send you the ingredients and the recipes, but you still have to wash, chop, prep, etc., in most cases. And cook, of course.
Other Honorable Mentions
There ARE a few other meal delivery services that have popped on my radar recently. Some are new and haven't been tested by our team yet and others are for fairly specific (niche) uses cases.
You may want to consider these:
FAQs
Question: Is Hello Fresh good for vegans?
Answer: They tend to have several vegan and vegetarian options each week. From what I've seen, it's one of the better options for vegans. Of course, if you're looking for something to cover all your weekly meals, you may have to order two or more of certain meals, which could get boring. However, for example, the week of June 18th has four vegan and nine vegetarian options. Even with just four vegan meals, you could cover more than half the week's dinners. 
Question: Does Home Chef have a vegan option?
Answer: Sometimes, they have vegan meals, but they may not have them every week. It could be a way to test the waters if you're trying out vegan meals but have yet to be 100 percent vegan. 
Question: Does Blue Apron have vegan meals?
Answer: Blue Apron doesn't have enough vegan options to make it worth choosing over other options, from what I've seen. There's a vegetarian option, but those dishes tend to contain eggs and/or cheese. You may find vegan dishes on there occasionally, but it won't be enough to fill out a week, or even the majority of one.
Start with Factor, Purple Carrot, or Hello Fresh
I know, saying to start with one of three out of five doesn't seem very helpful, but hear me out. Each one is the solution for different needs.
If you're just trying to cover your own meals or want everyone to have something different on the table (due to different diets, sometimes not vegan), Factor's the way to go even though they're not brimming with vegan options every week. Just be sure to check the menu ahead of time and plan accordingly. It covers the most bases for me, from nutrition, fitness, and flavor standpoints.
If you're 100 percent vegan and your family will eat some of the vegan meals with you, try Purple Carrot.
If you're easing into the vegan lifestyle and want a lot of choices, but you're still deciding whether to commit, try Hello Fresh.
Even if all your meals are vegan, as long as you're not trying to cover all your meals for the week with a meal delivery service, Hello Fresh should have more than enough to keep you happy most weeks.
Healthy AND Easy Pick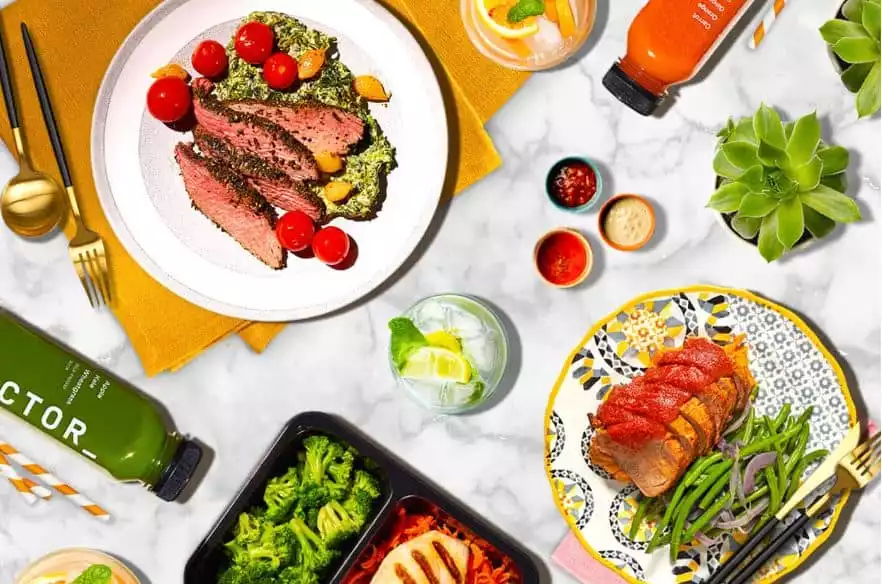 Why Go With Factor?
Just heat, eat, and enjoy. Factor makes eating healthy, EASY. Honestly, the hardest part about eating healthy are MEAL PLANNING and MEAL PREP. Factor removes both as an excuse and is interesting enough to stick with over the long term.
Check Current Seasonal Promo!
We earn a commission if you click this link and make a purchase at no additional cost to you.
My Picks Compared
If you aren't quite sure which meal service is best, see how some of the names mentioned in my ranking directly compare to other competitors:
Factor Meals Alternatives Compared
HelloFresh Alternatives Compared
Hungryroot Alternatives Compared
Other Meal Delivery Service Ranks
If you'd like a slightly different lens to find a good meal delivery service, check out these niche guides: