Latest posts by Lauren Vigdor
(see all)
Top Picks at a Glance

: The Best Alternatives to Hello Fresh

Have you ever done the math of how many hours of your life you've spent doing everyday tasks like preparing dinner?

Every time I think about it too much, my head starts to hurt. (I've spent how much time waiting for water to boil?)

Some days I choose to consider it time well spent—I love to cook and feed my loved ones, and I'll happily pass my days chopping and sautéing away.

On other days I can think of a thousand better ways to spend my precious life.

I don't think I'm alone in my conflicting mindsets—I think it's probably pretty human to feel this way.

I also imagine that these contrasting feelings are one of the hidden reasons that meal kit subscriptions like HelloFresh are so popular. They allow you to feel like a domestic superstar without squandering your priceless time.

The HelloFresh meal delivery service happens to be one of the most popular of these subscriptions, in part because it was one of the first, but it's by far the only meal kit company.

Whether you're new to the meal kit scene or a long-time HelloFresh subscriber looking for a change, I've compiled this list of the best HelloFresh alternatives to help you get dinner on the table without wasting your life in front of the stove.

Also read: How to Find the Best Food Subscription Boxes
Bottom Line Up Front
TL;DR: As an experienced foodie and meal kit enthusiast, I recommend EveryPlate as the top alternative to HelloFresh. The service's affordability & family friendly appeal (e.g. kids like it too) sets it apart from the competition without compromising on quality.
I really enjoyed testing EveryPlate, and the meals are easy to prepare, with step-by-step instructions and clear pictures. Plus, they offer weekly add-ons such as snacks, sides, and desserts (who needs to even go to the grocery store these days?).
While the service does have some drawbacks, such as subpar ingredients in some boxes and a lack of options for special diets, the simplicity and cost-effectiveness make it worth considering.
The only drawback — Be prepared for a bit more cleanup than expected!
Despite claiming that meals can be prepared in six steps, some steps involve multiple tasks, which can lead to a few extra dishes to wash.
Of course, choosing the best meal box delivery is a personal dietary preference, but if HelloFresh isn't quite meeting your needs, check out my top picks below and read through my section on what to look for in a meal subscription to help determine which is best for you.
Affordable + Big Taste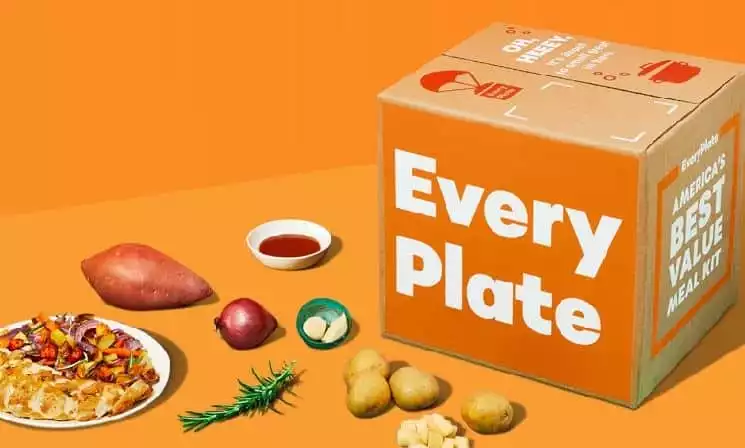 Why Go with EveryPlate?
Big taste, little price meal kit delivering familiar, pre-measured ingredients with simple recipes. I love EveryPlate for busy families looking for crowd pleasing favorites, on a budget.
Sign Up
We earn a commission if you click this link and make a purchase at no additional cost to you.
What Makes HelloFresh Different from Other Meal Subscriptions?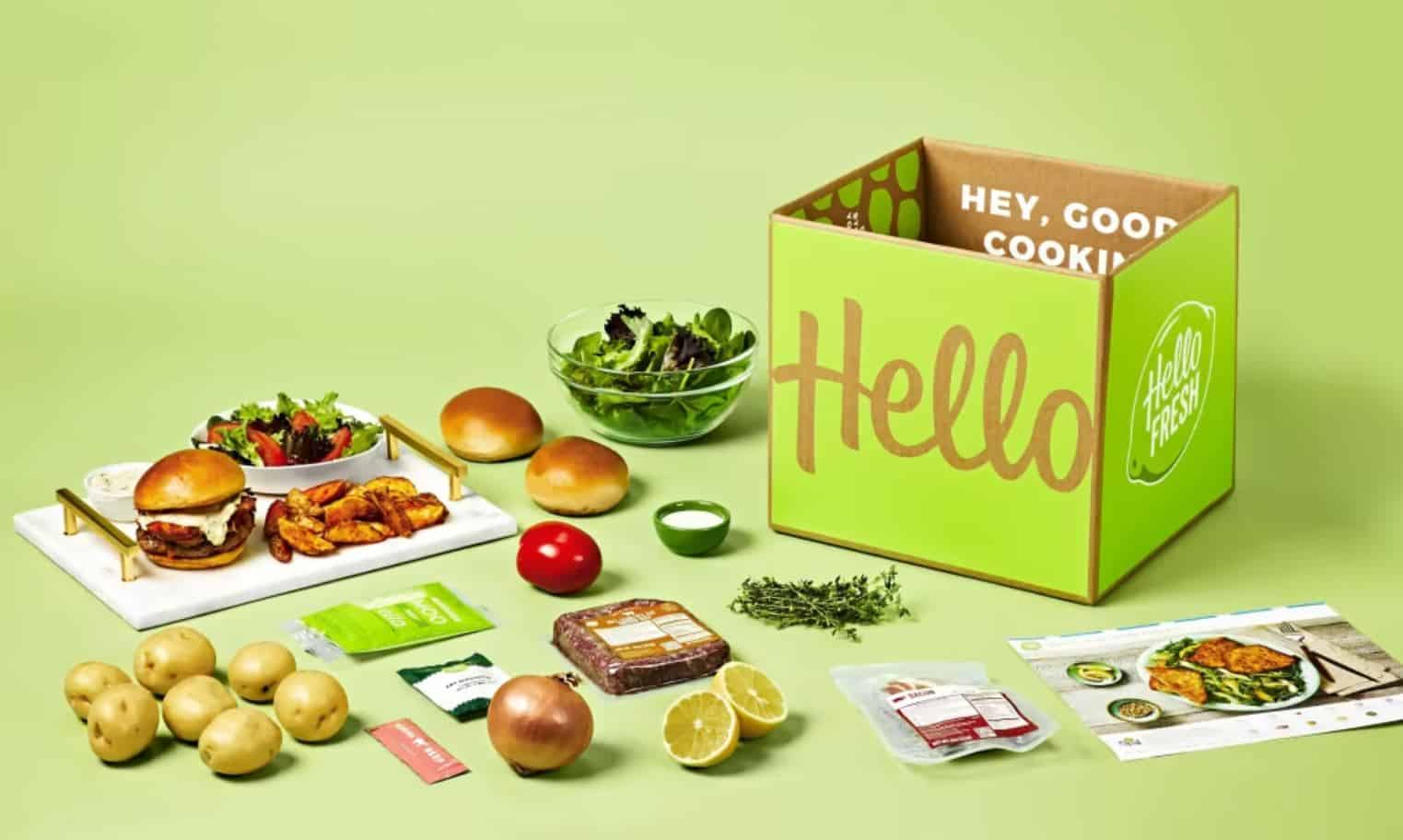 HelloFresh is a meal kit subscription service that sends you recipes along with pre-portioned ingredients for easy-to-cook meals that you make at home.
On the spectrum of meal kit services, HelloFresh falls somewhere on the more "upscale" end, with better quality ingredients and more exciting recipes than many of its competitors.
It was also one of the first meal subscriptions to hit the market, which makes it one of the first services that comes to mind for most people.
HelloFresh Selection
There are more than 30 meals to choose from each week, and there's always a wide variety of protein options, cuisines, and cooking difficulty levels. I love how colorful all of their meals are—to me, this is a good indication that they're incorporating a variety of fresh, nutritious veggies in each dish!
There are plenty of options for vegetarians, as well as meals labeled things like "Calorie Smart" and "Carb Smart," but HelloFresh doesn't cater to any specific diets, so you may need to read each meal's nutritional information (listed online and on the recipe card) to determine which fit into your lifestyle.
Many meals are customizable and allow you to swap your protein for an alternative protein (say, chicken instead of pork in a stir fry), upgrade to a better cut of meat (beef rump instead of pre-cut steak strips), or double the protein for a particular meal.
You can also substitute side dishes on some of the meals, so you could swap out potatoes for broccoli if you want to reduce the carbs in a dish.
I love that HelloFresh also offers add-ons like breakfasts, sides, desserts, produce, proteins, and quick meals, which often come with pre-cooked protein to reduce your preparation time. You can also add additional meals to each box you order.
However, I wish it were easier to browse these add-ons on their website before placing your order. I prefer subscription services that list their weekly add-ons alongside their weekly meal offerings.
HelloFresh Packaging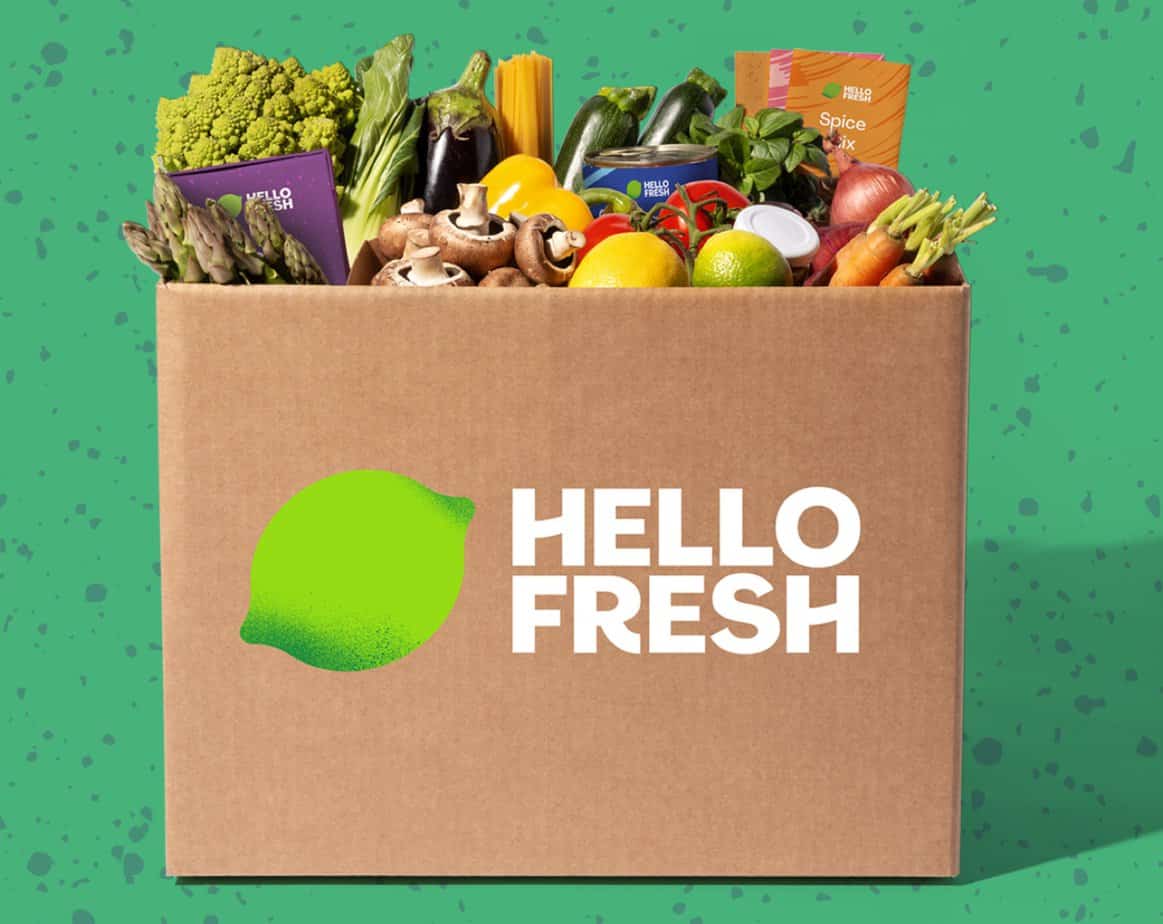 HelloFresh meal kits are shipped in cardboard boxes with recyclable insulation and a recyclable ice pack.
Each individual meal kit is packaged in a recyclable or compostable paper bag, and ingredients are packaged with as little plastic as possible, though some are housed in plastic bags.
While HelloFresh does use some plastic packaging, they use less than many of its competitors. I appreciate that most of their packaging is recyclable.
Quality and Cooking Difficulty
HelloFresh meals are exciting, with a ton of bold flavors, different cuisines, and lots of fresh, colorful vegetables.
Even the most basic "meat and a side" options seem to be elevated with a flavorful sauce or interesting spice rub. I think that HelloFresh is one of the best value-for-quality meal subscriptions on the market.
What to Look For in a Meal Subscription
Finding the right meal subscription can feel a little like shopping for jeans or looking for a relationship—what's right for some people might not work for others.
When searching for a meal subscription, it's important to remember that it should improve your quality of life—whatever that looks like for you. Before you choose a service, it's best to examine your goals:
Save time and energy cooking.

This is one of the biggest reasons people choose meal subscriptions. There are many services that offer simple or pre-prepped meals that can be made in 30 minutes or less. If time and energy are your biggest concerns, you might also consider a ready-to-eat meal subscription.

Take the pressure off meal planning.

This is probably a close second for a lot of people, and luckily it's something pretty much every meal subscription will take care of. It can be exhausting planning and shopping for all of your meals in advance, especially if you're busy. Even if you love to cook, it's nice to not have to worry about coming up with a meal plan and gathering all of the ingredients each week.

Improve your cooking skills.

Not every meal plan will help teach you to cook, but there are quite a few that do. Look for one with detailed recipes and instructional videos, like Blue Apron or HelloFresh.

Try new recipes.

One of the best parts of any meal subscription is getting to try something you might not have considered making before. If you're interested in trying new things, look for a subscription with a large selection of boldly-flavored meals, like Home Chef or Marley Spoon.

Save money on groceries.

Dollar for dollar on ingredients, most meal kits won't save you money—with the exception of budget services like EveryPlate, which could, depending on the cost of groceries where you live. Where meal subscriptions do save you money, however, is on food waste. Who among us hasn't bought that giant plastic tub of baby spinach, only to have it transform into a brown, slimy mess before we could figure out what to cook with it?

Eat healthier. Most meal kits are great for portion control, but if healthy eating is your main goal, make sure you look for a subscription geared toward that lifestyle. There are plenty of plant-based, Keto, and low-carb services to choose from.
Turn dinnertime into an event.

This isn't one that comes to mind first for most people, but it's one of my favorite quality-of-life boosts that I get from meal kits. Not only do you get a weekly present of fresh ingredients to unwrap, each meal kind of feels like you're hosting your own cooking show. I think meal kits are a great way to bond with your family, roommates, or significant other in the kitchen.
Selection Criteria
There are a ton of meal kit services on the market, but in order to even be considered a "HelloFresh alternative," companies had to meet specific criteria:
They had to be a

weekly meal kit delivery service

.

They had to

deliver to the same territory as HelloFresh

.

They had to have

similar or better-quality ingredients

than HelloFresh.

They had to offer a

similar variety of dishes and cuisines

to HelloFresh.

They had to

provide something that HelloFresh doesn't offer.
Best HelloFresh Alternatives
The best part about the sheer quantity of meal kit subscriptions available is that it's likely you'll find one that perfectly fits your individual needs.
Here are my choices for the best HelloFresh alternatives: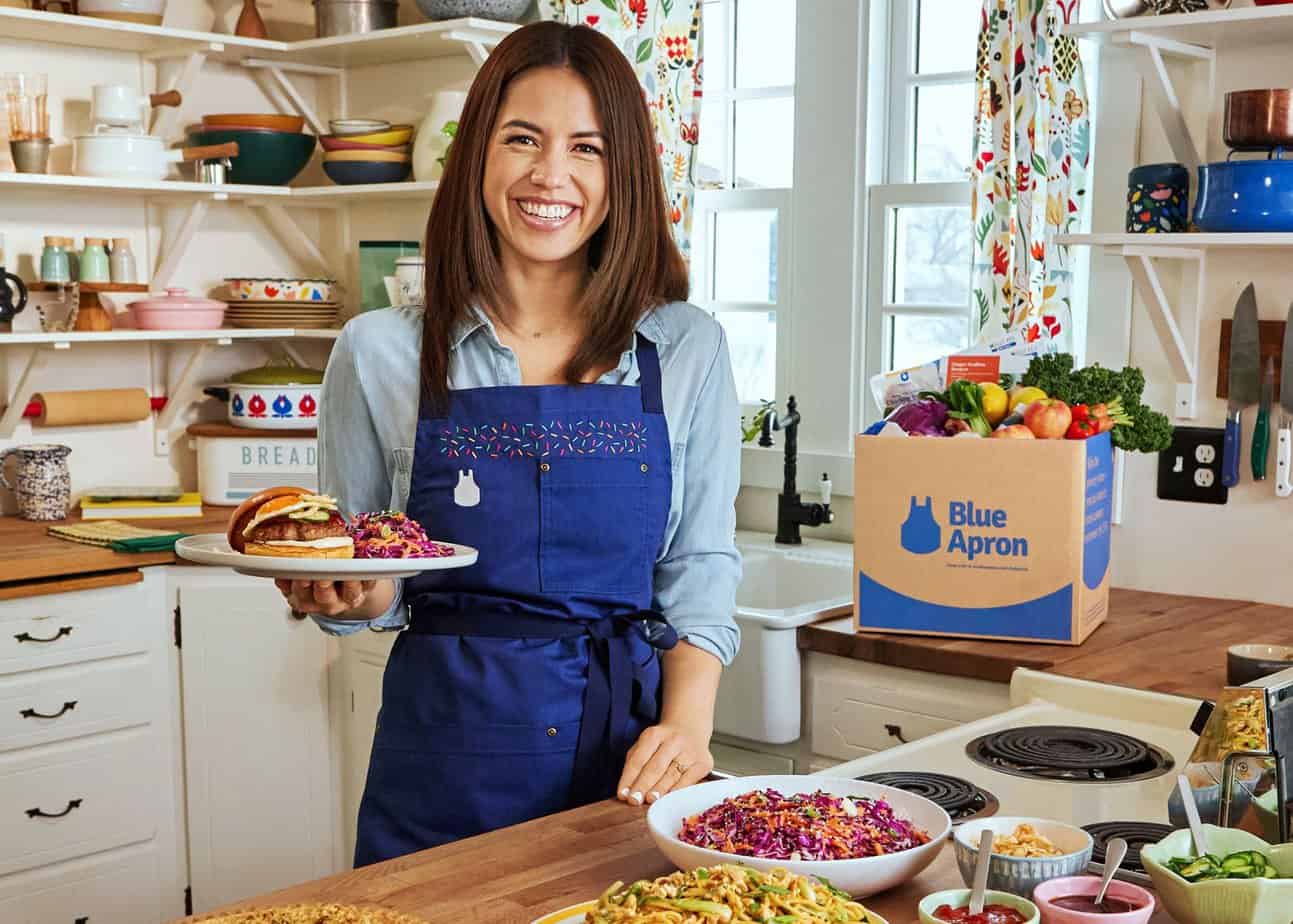 Just like HelloFresh, Blue Apron was one of the first meal subscriptions on the market, which makes it feel almost ubiquitous at this point. Their meals are flavorful and vibrant and incorporate ingredients that are accessible, but you might not be accustomed to seeing at your local grocery store.
They don't have as large a selection as HelloFresh, but their meals are similarly upscale and made with quality ingredients. Blue Apron also offers fun add-ons like wine pairings and kitchen tools, which makes it a particularly good option for gifting.
In addition to their recipe cards, they have video lessons for their meals on their website and app, which turns their meal kits into mini cooking classes.
Blue Apron is the best alternative to HelloFresh if you want a meal subscription that will teach you how to cook. It's also a great choice If you want to give a meal subscription service as a gift and you want it to feel a little fancy.
You might also be interested in: 5 Blue Apron Alternatives: Best Blue Apron Competitors
Blue Apron Pros
Although Blue Apron doesn't offer as many weekly vegetarian or health-conscious meals as HelloFresh, they do make it easier to pick them out by adding tabs that only show the week's available vegetarian or wellness meals.

I love that their add-ons include upscale sides, desserts, brunch items, protein, and even wine.

Blue Apron tends to be slightly less expensive than HelloFresh.
Blue Apron Cons
While they do offer "fast and easy" kits and some ready-to-cook meals, Blue Apron's meals tend to be more time-consuming than many of their competitors.

They don't have as many family-friendly meals as HelloFresh (and many other competitors).

Blue Apron isn't great if you have any dietary restrictions or if you're a vegetarian, pescatarian, or gluten-free, simply because they don't offer a ton of meals to choose from each week.
Blue Apron Compared to Others
Here's how Blue Apron stacks up directly against others: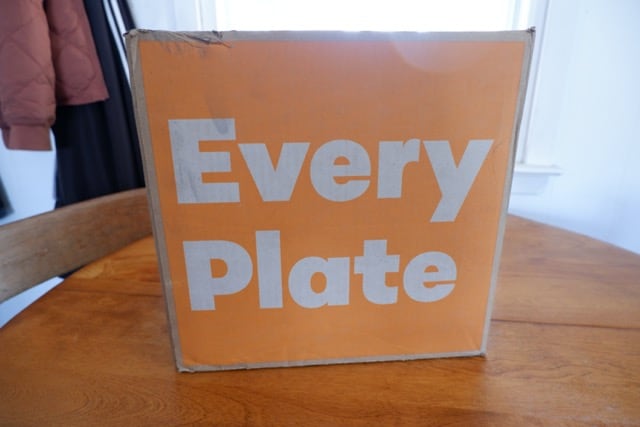 EveryPlate is owned by the same parent company as HelloFresh and offers simple, affordable meal kits that cook up in 30 minutes or less and start at just $4.99 per meal.
I tried a few meals from EveryPlate, and while the quality of the ingredients wasn't as good as HelloFresh (one of my EveryPlate chicken breasts was a shredded mess), everything still arrived fresh, and the recipes made a delicious meal that is easy to make.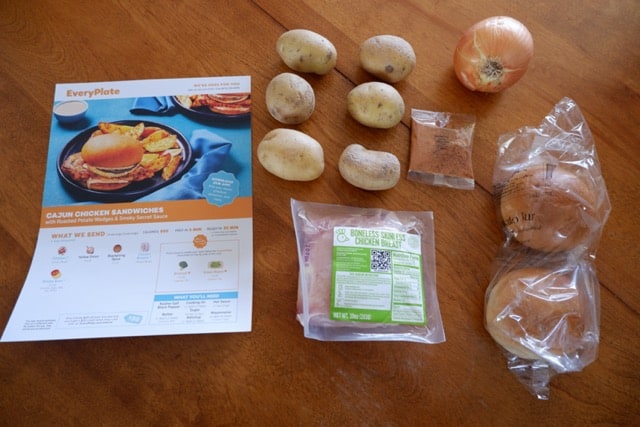 EveryPlate uses minimal packaging in their boxes, and they shipped me whole ingredients rather than pre-portioned or prepared produce.
For example, my box had an entire bulb of garlic in it instead of a few peeled cloves.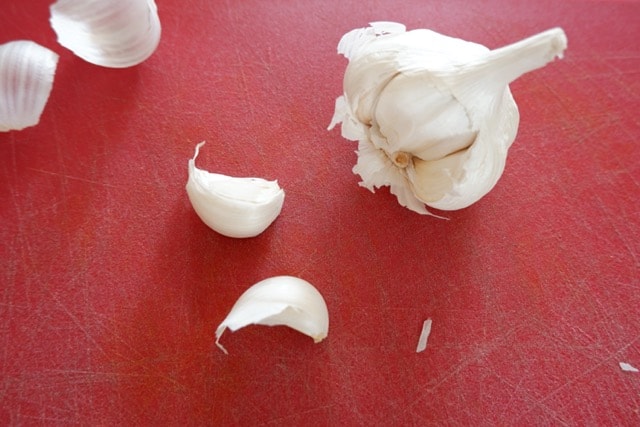 The recipes are simple and quick to cook up, and there are a ton of child-friendly meals available each week.
I tried the Cajun Chicken Sandwiches and Tex-Mex Marinated Pork Tacos, and neither required me to do anything more complicated than chop a few vegetables.
Both meals were hearty and tasty, and I was able to cook them in about 40 minutes each, even while pausing to take photos.
Cajun Chicken Sandwiches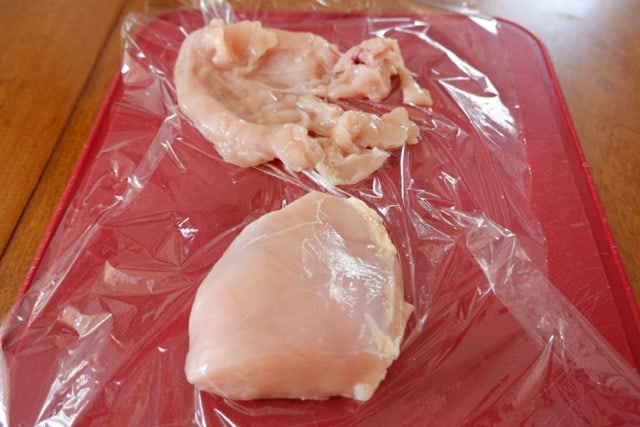 Tex-Mex Marinated Pork Tacos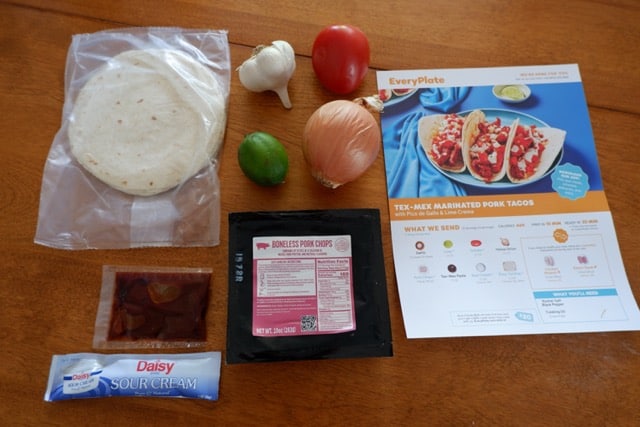 If you're looking for an alternative to HelloFresh that's simpler, more affordable, and child-friendly, EveryPlate is an excellent option to consider. There aren't as many meals to choose from each week, and the meals offer no customization options, but for many people, it may be worth it for the significantly reduced price. For the most part, EveryPlate also offers simpler flavors and easier recipes than HelloFresh.
Find a full EveryPlate review here: EveryPlate Review: Most Budget-Friendly But Is It Worth It?
EveryPlate Pros
EveryPlate is one of the most affordable meal kit subscription services on the market.

Their meal kits are shipped with minimal packaging, and most of what they do use is recyclable.

Each recipe has only a handful of easy-to-follow steps with clear pictures.

They have a ton of family and kid-friendly meal options, and most of the recipes are simple enough that kids can help cook.

They offer weekly add-ons such as snacks, sides, and desserts.

Fairly easy to pause or cancel EveryPlate if you need to.
EveryPlate Cons
Some of the ingredients I received in my EveryPlate box were subpar.

The

EveryPlate meal kit service isn't a great option for vegetarians, people who are gluten-free, or anyone with dietary restrictions.

Even though the recipes were easy to prep, I ended up using a lot of bowls to gather all of my prepped ingredients before I started cooking and ended up with a bunch of dishes to wash.

EveryPlate says that their meals can be made in six easy steps. While cooking the recipes was easy and straightforward, some of these six "steps" were really three or four steps in one.
Affordable + Big Taste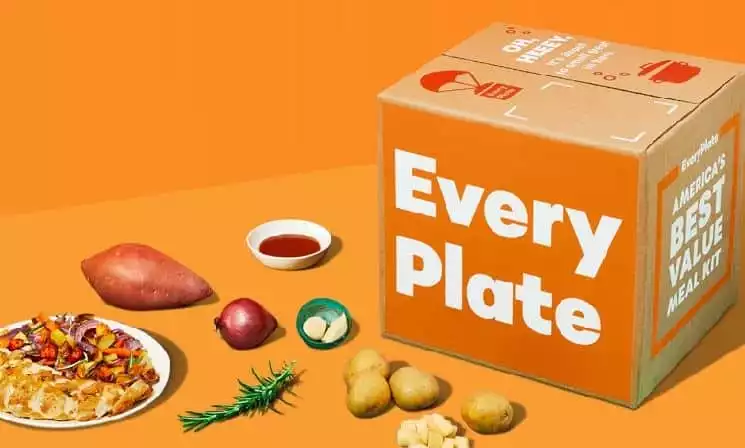 Why Go with EveryPlate?
Big taste, little price meal kit delivering familiar, pre-measured ingredients with simple recipes. I love EveryPlate for busy families looking for crowd pleasing favorites, on a budget.
Sign Up
We earn a commission if you click this link and make a purchase at no additional cost to you.
How EveryPlate Compares to Othes
Here's how EveryPlate compares directly to other meal delivery service options: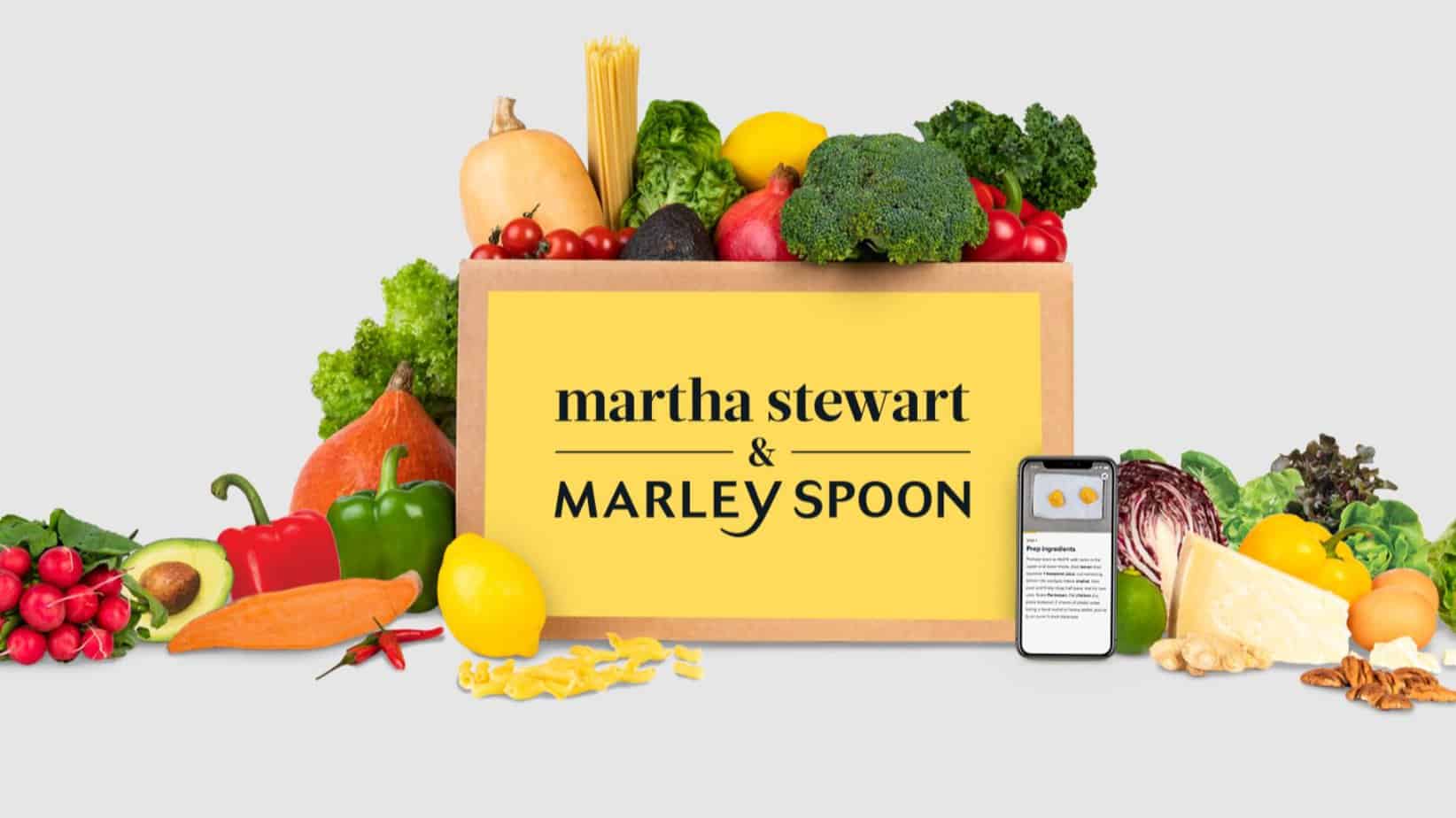 The Marley Spoon meal kit service might not be as well known as HelloFresh, but I defy you to try to find someone who's never heard of Martha Stewart. Martha Stewart & Marley Spoon is a meal kit subscription that uses the celebrity's flair for all things domestic to design its menu.
Each week, you'll have dozens of restaurant-worthy meal kits to choose from, as well as ready-made meals, desserts, breakfasts, and snacks.
Many of the meals are customizable with as many as six different side or protein options (including some organic), gluten-free options, and options to make cooking times faster (like ready-to-heat rice vs. jasmine rice).
You can also purchase some entrees and sides separately, like chicken piccata (with no sides) or an order of garlic bread or parmesan broccoli.
Marley Spoon's prices are higher than many of their competitors (expect to spend somewhere in the teens per serving, depending on how much and what you order), but there are often promotions to be found online that may save you some money on your first few boxes.
Marley Spoon is a fantastic choice if you're looking for a sophisticated meal kit subscription with a wide selection of cuisines and customization options. You can read more about how it stacks up against HelloFresh in our HelloFresh vs. Marley Spoon comparison.
Marley Spoon Pros
The

Marley Spoon meal kit service has some of the most customizable meals I've seen in a meal kit subscription. Some entrees gave you a choice of five or six proteins, including organic options.

Their portion sizes are larger than many competitors.

They offer a nice selection of elevated classics and worldly cuisine.

They offer one of the widest selections of organic ingredients of any subscription not specifically focused on organic foods.
Marley Spoon Cons
This is a fairly expensive subscription compared to similar services.

Some Marley Spoon recipes can be a bit more time-consuming.

Although there is a Marley Spoon Marketplace, you can't view it without a subscription.
Marley Spoon Compared to Others
Here's how Marley Spoon compares to some of the other meal delivery service options: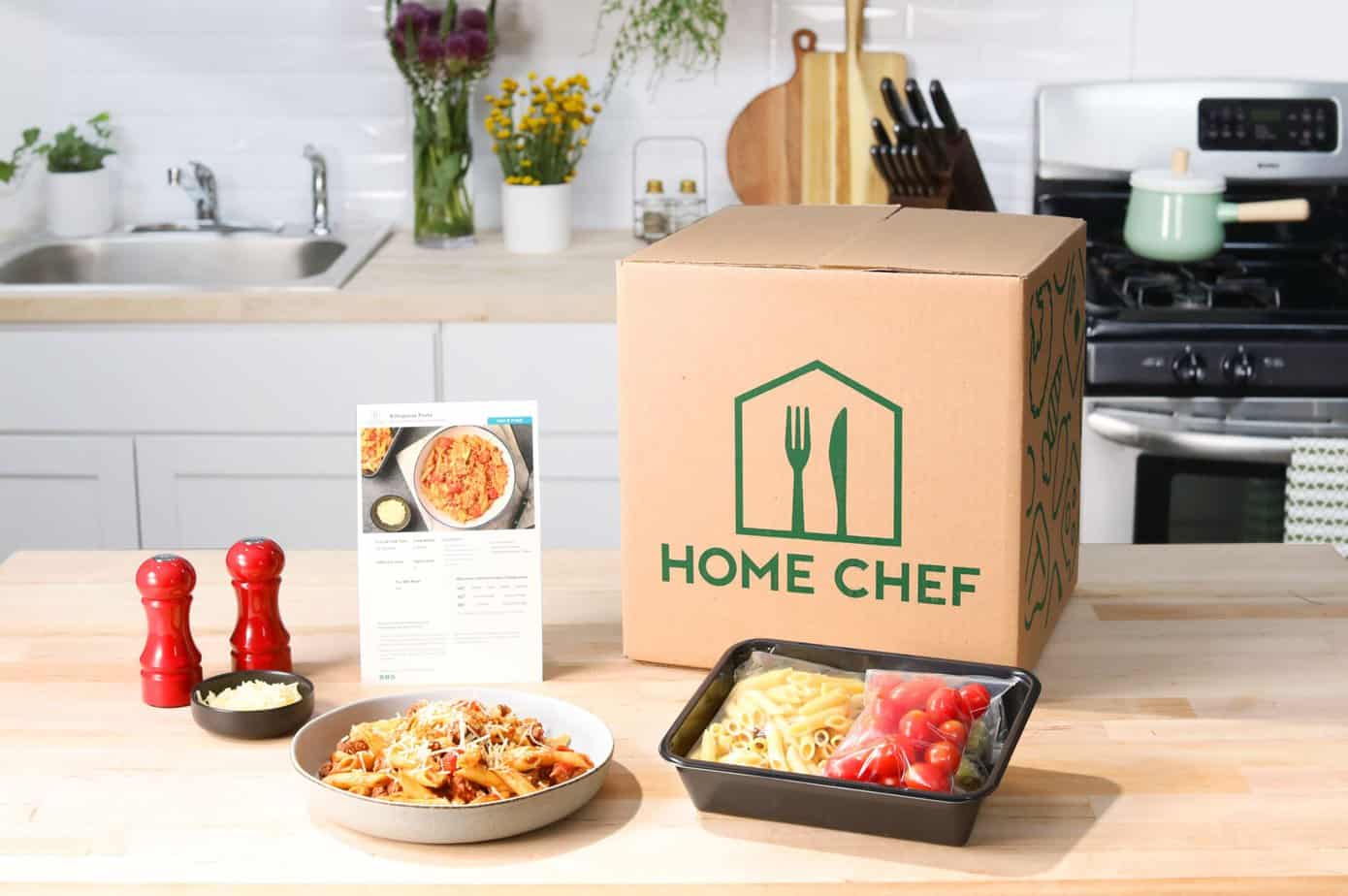 Home Chef is very similar to HelloFresh in a lot of ways. The company offers a variety of exciting meals covering a range of cuisines. Both services are similarly priced and use similar-quality ingredients, but Home Chef offers more "homestyle" meals, whereas HelloFresh's meals tend to be more worldly.
One thing that I like about Home Chef is how easy it is to sort by the different categories of prep difficulty levels for their meals.
For example, not only do they offer weekly rotating meal kits, quick-prep meal kits, and more involved "Culinary Collection" meal kits, they also have a ton of heat-and-serve meals and minimal-prep meals.
While HelloFresh does sell some heat-and-serve items, they're only offered as add-ons to your weekly basket and can't be browsed from their site in advance.
Like HelloFresh, Home Chef offers a wide selection of add-ons each week, including breakfasts, snacks, sides, and desserts, but unlike HelloFresh, these can be browsed in advance along with the meal kits offered each week.
If you're not a super adventurous eater but still want a meal kit made with quality ingredients, Home Chef is a great choice. Their meals are similar to HelloFresh's, but they're a bit more accessible for picky eaters or those with food aversions. Home Chef is also an excellent option for larger families since they offer plans that feed six people per meal.
Home Chef Pros
Home Chef has one of the most extensive menus of weekly meals and add-ons of any subscription service.

The "Customize It" feature is available on many meals and allows you to swap out the protein for a different option, upgrade to a better cut of meat, or double the portion of protein included in the meal kit.

Their ingredients and recipes are high quality with bold, exciting flavors.

Home Chef allows you to choose meals from different categories depending on how difficult they are to prep. They also have a wide selection of heat-and-eat meals to choose from each week.

They offer plans that serve two, four, or six people per meal.
Home Chef Cons
Home Chef is more expensive than many other competing meal kit subscriptions.

They require more prep than some other services, and some of their recipes are more involved and time-consuming. This probably won't be an issue if you love to cook or are looking to learn new techniques, but not everyone will want to spend extra time prepping and cooking each night.

Home Chef uses more plastic packaging than HelloFresh.
Home Chef Compared to Others
Honorable Mentions for Special Situations
There are a few other meal delivery service plans our team has tested that are worth mentioning for some very specific situations.
I've included a brief overview of these below, but feel free to dive deeper in the linked reviews:
FAQs
Question: Do you refrigerate or freeze HelloFresh meals?
Answer: HelloFresh meals are kits of raw ingredients and should be stored in the fridge and used within five days unless otherwise noted (use seafood within two days). HelloFresh recommends that you do not freeze ingredients. 
Question: Is HelloFresh worth it price-wise? 
Answer: HelloFresh costs more than just buying groceries and cooking the meals from scratch on your own, and it also tends to be pricier than some other meal kit subscription services, such as EveryPlate. That being said, it's worth it if you don't mind paying for the convenience of not having to shop and meal plan or enjoy cooking the recipes, which often feel like mini personal cooking lessons. Ultimately, it's worth it for some people but not others. 
Question: Is HelloFresh monthly or weekly?
Answer: HelloFresh is a weekly meal kit subscription service. You can choose to order two to six meals per week, with two or four servings per meal. If you need to pause or skip a week, it's easy to do so from your HelloFresh account page. 
Final Thoughts on the Best HelloFresh Alternatives
Ok, so it might not be quite as personal as starting a relationship, but choosing a meal plan is still a personal decision, and hopefully, this guide helped you determine which HelloFresh alternative is best for you.
Remember, there's nothing stopping you from shopping around (other than maybe your budget). If, after reading this, you still can't decide which service is right for you, give more than one a shot and let your taste buds make the decisions for you!
Affordable + Big Taste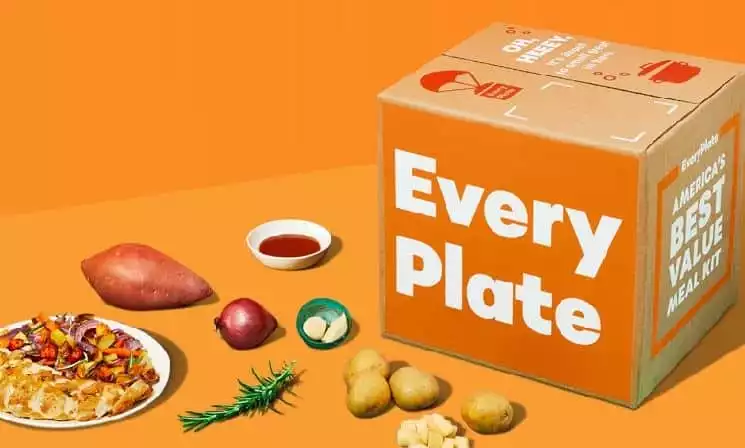 Why Go with EveryPlate?
Big taste, little price meal kit delivering familiar, pre-measured ingredients with simple recipes. I love EveryPlate for busy families looking for crowd pleasing favorites, on a budget.
Sign Up
We earn a commission if you click this link and make a purchase at no additional cost to you.
Related read