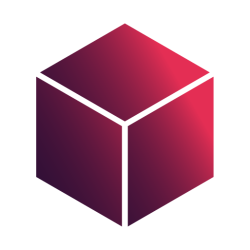 Latest posts by Subscriboxer Team
(see all)
With Meal kit delivery services blowing up in the United States, I decided to pit them against each other to see which service is indeed the best. Meal Kit delivery services and subscription box services in general, have been massively increasing in popularity all around the world.
In 2012 Blue Apron and HelloFresh brought their services to the United States and just 6 years later evolved into a $2.2 billion-dollar market. According to Morning Consultant, by 2020 meal kit deliveries will make up 1.3% of the $1.3 trillion-dollar food market. That is 169 billion dollars annually just 8 years into existence. I think it's safe to say that Meal deliveries are slowly taking over the food market and there's no stopping it any time soon.
Before You Keep Reading: Freshly Is No Longer Available
With the official announcement on the Freshly site, we wanted to let you know that Freshly is no longer available to order. If you were thinking about ordering Freshly, I've got some better alternatives for you.
Freshly is recommending Factor on their site right now and shared the coupon code GOFACTOR50 to save up to 50%! We really liked Factor when we tested and tried this meal delivery service as well. You can order Factor here!
Healthy AND Easy Pick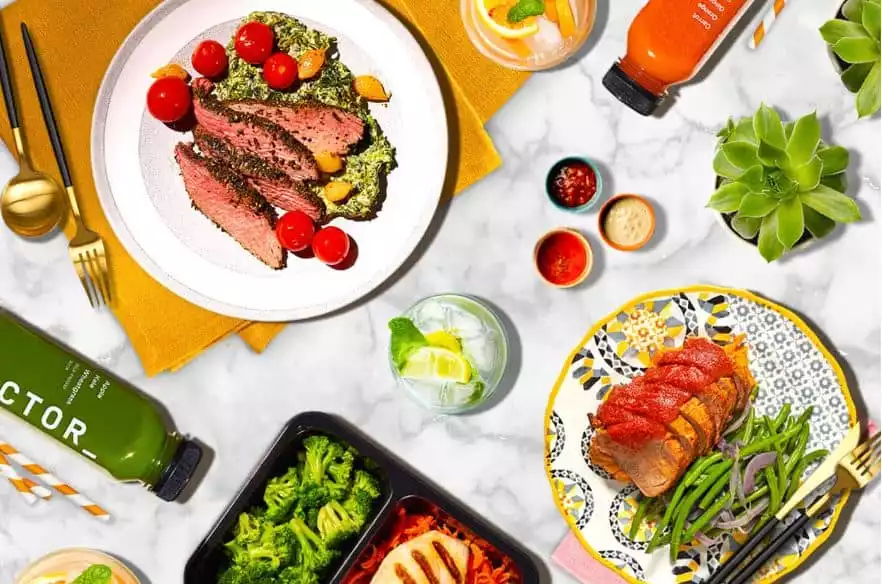 Why Go With Factor?
Just heat, eat, and enjoy. Factor makes eating healthy, EASY. Honestly, the hardest part about eating healthy are MEAL PLANNING and MEAL PREP. Factor removes both as an excuse and is interesting enough to stick with over the long term.
Check Current Seasonal Promo!
We earn a commission if you click this link and make a purchase at no additional cost to you.
Another great meal delivery service that I love is Dinnerly — simple, great value, and easy-to-make meals, I loved Dinnerly!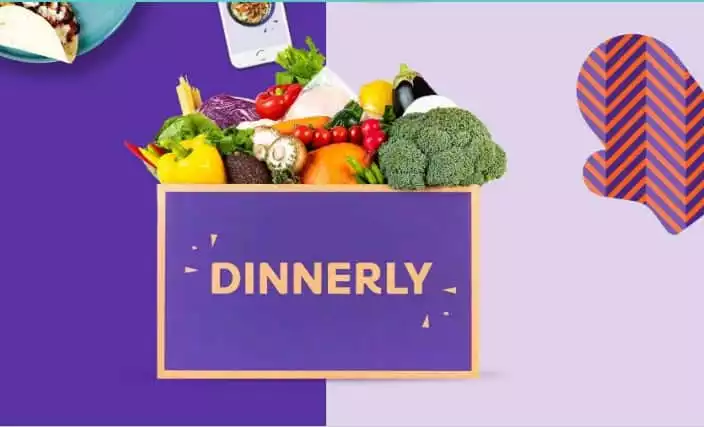 What is Freshly?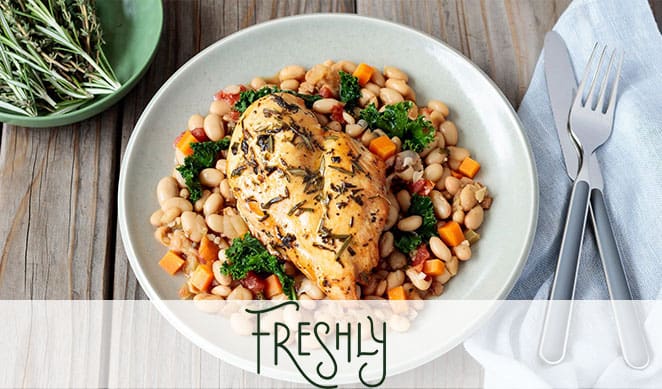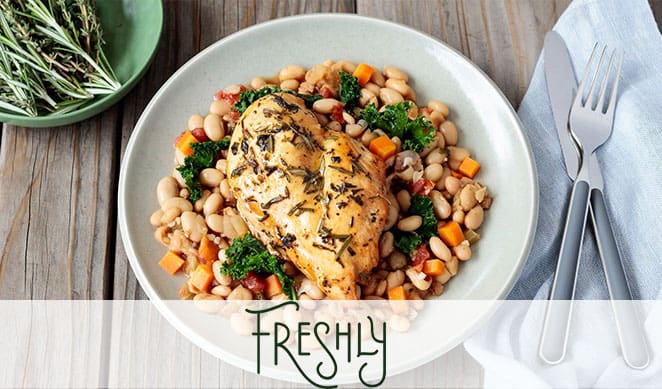 Freshly is a unique meal delivery service that focuses on Paleo diets while providing high-quality meals cooked by professional chefs. Meal kit delivery services such as Blue Apron have been taking over the United States food market with their easy recipes and fresh ingredients delivered right to your door.
A lot of people love to cook and make fresh, restaurant-style meals but don't have the time to do the shopping or research recipes. Services like Blue Apron have solved this problem, but what about the people that don't like to cook but still want restaurant-quality meals at home? That's where Freshly comes in.
Freshly is one of the few meal delivery services that come fully prepared with zero effort needed besides removing the plastic film or poking a few holes. Now I know what you're thinking. If I wanted premade meals why wouldn't I just buy a Lean Cuisine or one of the many frozen TV dinners that dominate the frozen section of my local grocery store?
Freshly Is Different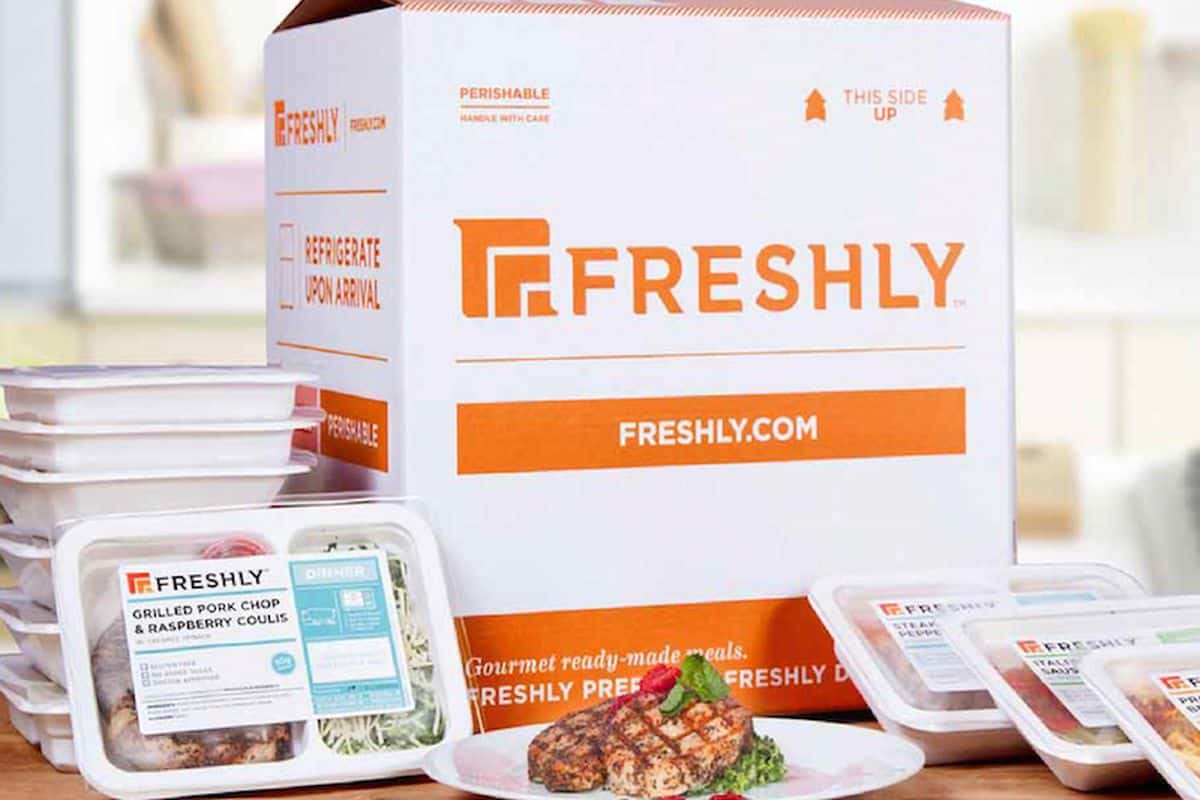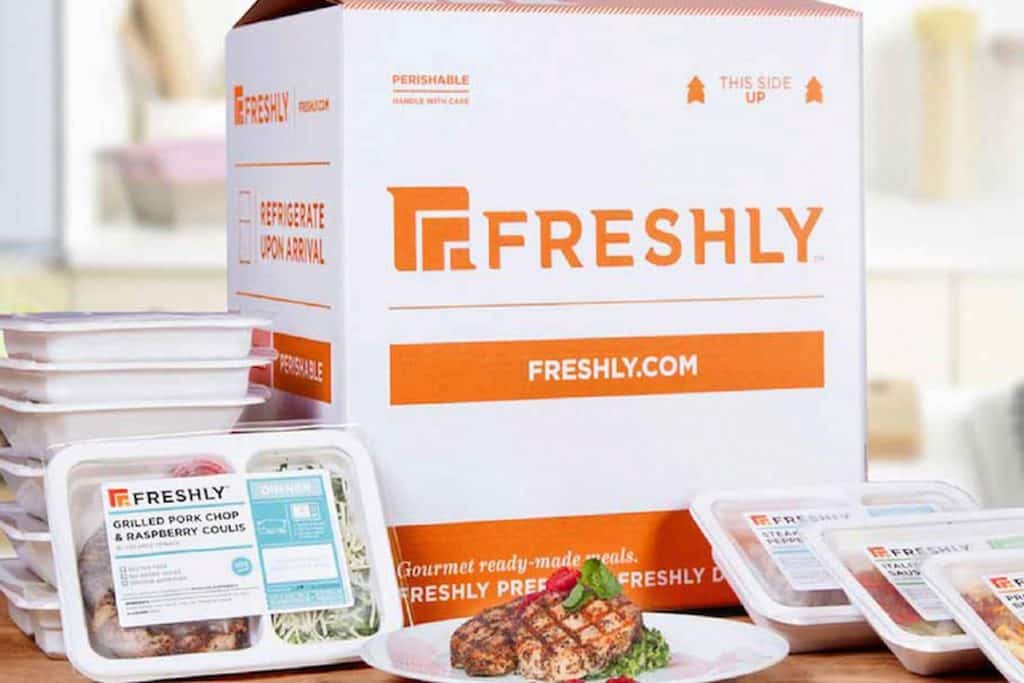 What separates Freshly from frozen dinners is that, well, It's fresh. Frozen dinners are high in calories, fats, and carbs and are stuffed with nasty preservatives that make for a bland and unhealthy meal. Freshly's prepackaged meals come fresh, never frozen and are handcrafted by world-renowned chefs across the world that are passionate about delivering the highest quality premade meals on the market.
Freshly prides itself with delivering protein-packed meals that are all natural and free of gluten and refined sugars. Freshly's website claims they obsess over sourcing the highest quality ingredients so they can craft all natural, nutrient-rich meals and deliver them right to your door fresh and ready to eat.
They also claim that their meals are free of artificial ingredients, hydrogenated oils, artificial preservatives, and 85 ingredients that are on their own "Banned" list. The list is available on the website and included ingredients such as artificial flavors and colors, high fructose corn syrup, and sodium benzoate. Ingredients that would be found in your average frozen meal.
Pricing and Plans

Freshly has a variety of plans and diets to service your every need. Plans start at $49.99 per week for 4 meals per week at $12.50 per meal. The 6 meals per week plan is $9.99 per meal and $59.99 per week. The 9 meals per week plan is also $9.99 per meal and $89.99 a week.
Finally, their largest plan is 12 meals per week that come out to $8.99 per meal and $107.99 a week. As you can see, like most delivery services the per meal cost decreases the more you order. So, if you like what Freshly offers, consider going for a larger meal plan for cheaper meals. Shipping is free for all meal plans so no extra costs to offset the cheap prices!
Most meal kit delivery services don't allow you much freedom with your meal choices with some services only offering 3-5 meal choices per week. Freshly, on the other hand, allows you to choose from an extensive list of an astounding 30+ meals per week since they are prepacked, precooked, and easy to ship and make. This is great for families with picky eaters or those like myself who want a little variety each week!
Although there are no exact diet plans, Freshly offers meals that are high in protein, low carbs, Paleo, gluten-free, vegetarian, and meals that are under 500 calories. Since there is no plan to choose for these diets, make sure you read the meal descriptions to ensure you are meeting your dietary needs.
Freshly doesn't just delivery dinner and lunch meals but also provide breakfast and dessert. Meals like fresh omelets, English breakfast, and blueberry porridge with chocolate and coconut muffins. Few meal delivery services offer breakfast and dessert options, making Freshly a unique service to satisfy all your cravings!
Ordering and Cancellation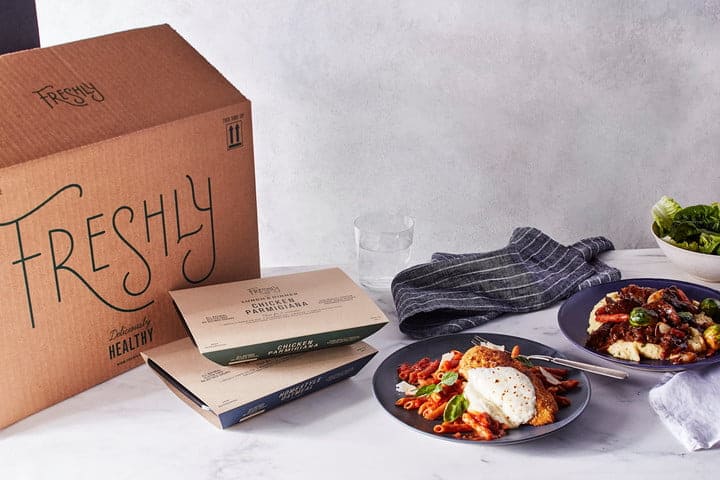 Ordering is quick and easy with Freshly and takes less than 10 minutes to have fresh meals delivered to your door. Simply choose the amount of meals per week you want to receive and decide what recipes you want to receive that week from their extensive list of 30 recipes each week. Don't forget to check out their breakfast and dessert options!
Again, like most meal delivery services, Freshly allows you to skip weeks and activate/reactivate your account at any time. Some meal delivery services make you go through a lengthy process to skip weeks or deactivate your account. Some even make you email their customer service for a direct link to their cancellation page or make you call in to cancel like its 1999.
Companies do this because they are desperate to keep customers in a market where most customers cancel their subscription after the first week or month of meals. In fact, according to data from Cardlytics, more than half of meal kit subscribers cancel their membership after just 6 months and nearly a third cancel after only one delivery.
Despite the fear of losing customers, Freshly has by far the easiest cancellation process of any meal delivery service I have tested (Which is a lot!). Just navigate to your subscription options and select cancel subscription. No emails or phone calls. Simply just cancel. This was a very nice touch in a market that is notoriously hard to cancel services for.
Shipping and Delivery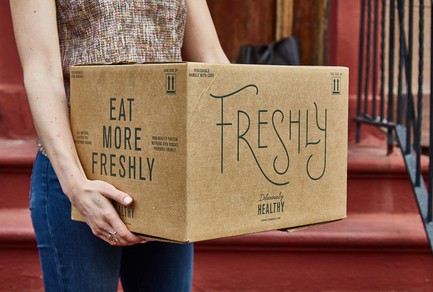 Shipping and delivery were also quick and easy. Meals are delivered 1 day before you receive them to ensure the freshness of the products. And they come in a thermal cooled box that can stay cold on your porch for hours so don't worry if your meals are delivered while you're out of the house!
There is no delivery email or text to remind you when your meals are being delivered which can be a bit troublesome. I wanted to cancel my subscription after testing it but ended up paying for another week of meals before I could cancel. Most services remind you when you are about to be charged so you can cancel or change your plan before your meals are sent. This is a minor problem but one that cost me an extra $50. But since the meals are so easy to prepare and insanely delicious, I wasn't too upset.
What I Got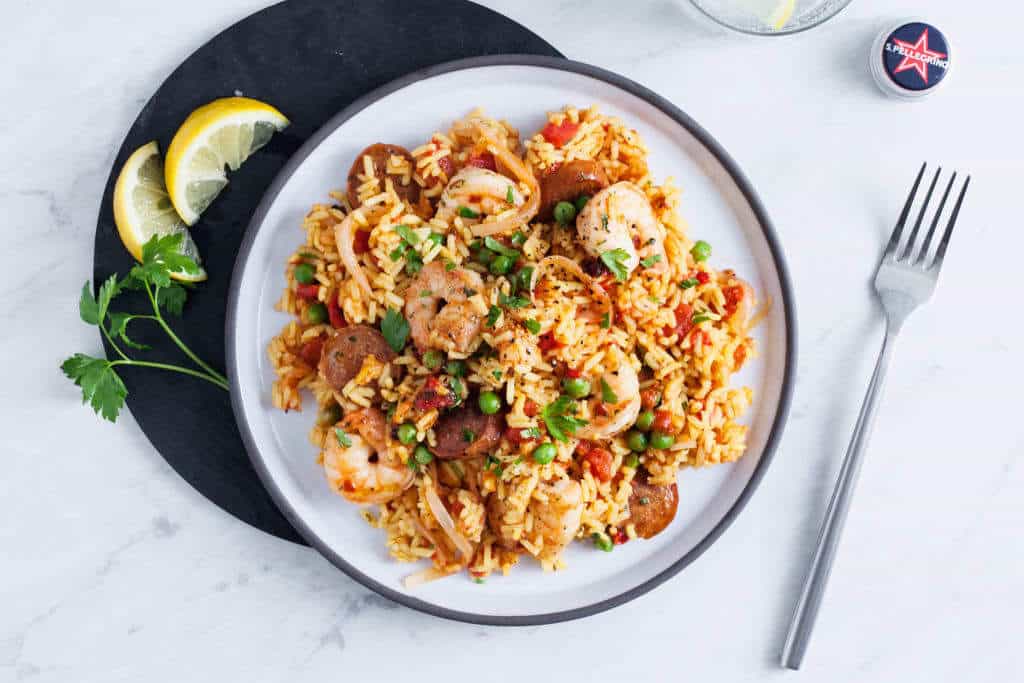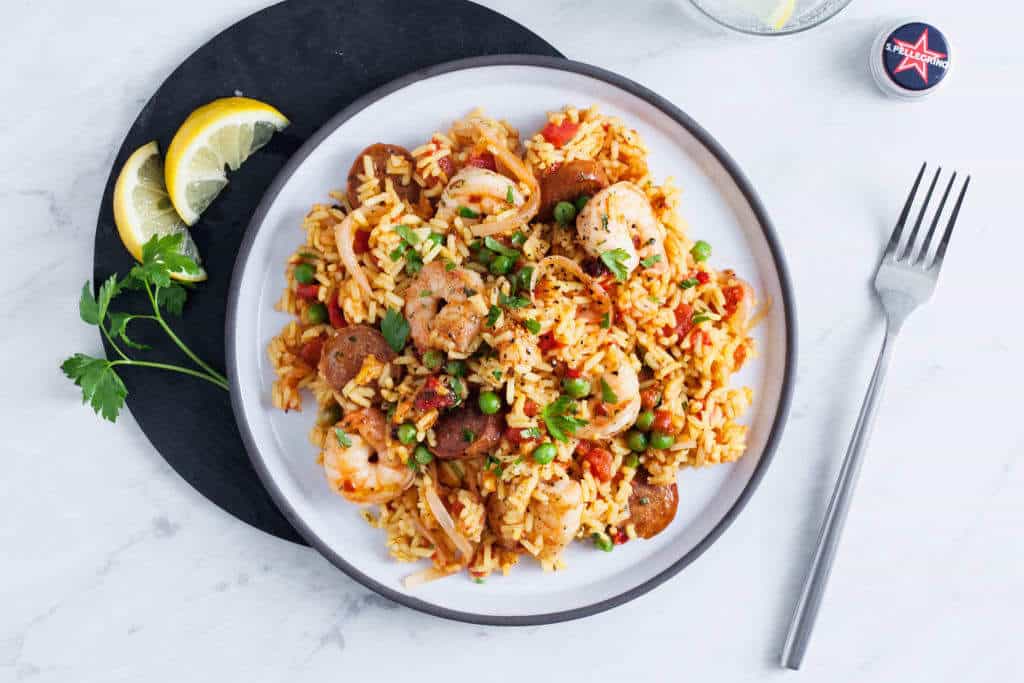 The meals I chose were chicken tikka masala, shrimp and andouille paella, pork carnitas, and Sicilian style chicken parm. I wanted a variety of proteins and vastly different meals to test out everything freshly has to offer. First up was the chicken tikka marsala, and like all fresh meals, the cooking process is simply poking a few holes in the top film layer and microwaving for the allotted time on the package. Freshly suggest plating your meal first instead of eating it out of the plastic container for better presentation so I thought I would give it a try with a twist.
My mother was visiting on a Wednesday night, and I told her I would cook her a nice dinner. Minutes before she arrived I quickly plated the tikka marsala and microwaved it just before she walked in the door. I served it to her and asked what she thought of my magnificent "cooking skills". After not noticing the lack of dishes, she proclaimed it was restaurant quality and asked how I made it. Then I presented the plastic container it came in, and she was shocked I didn't make it myself! So, if you're wondering if Freshly really does deliver high-quality meals, I hope my little experiment helped!
I ate the rest of the meals myself for lunch and dinner and thoroughly enjoyed each of them. They were great for dinner when I came home from a long day and had zero energy to cook, but they were even better to bring to work for lunch. My usual work lunch consists of a sandwich and some fruit, leftovers from the night before, or going out with my co-workers. Freshly allowed me to have a restaurant-style lunch for half the price right at my desk and gave me extra time to relax on my lunch break.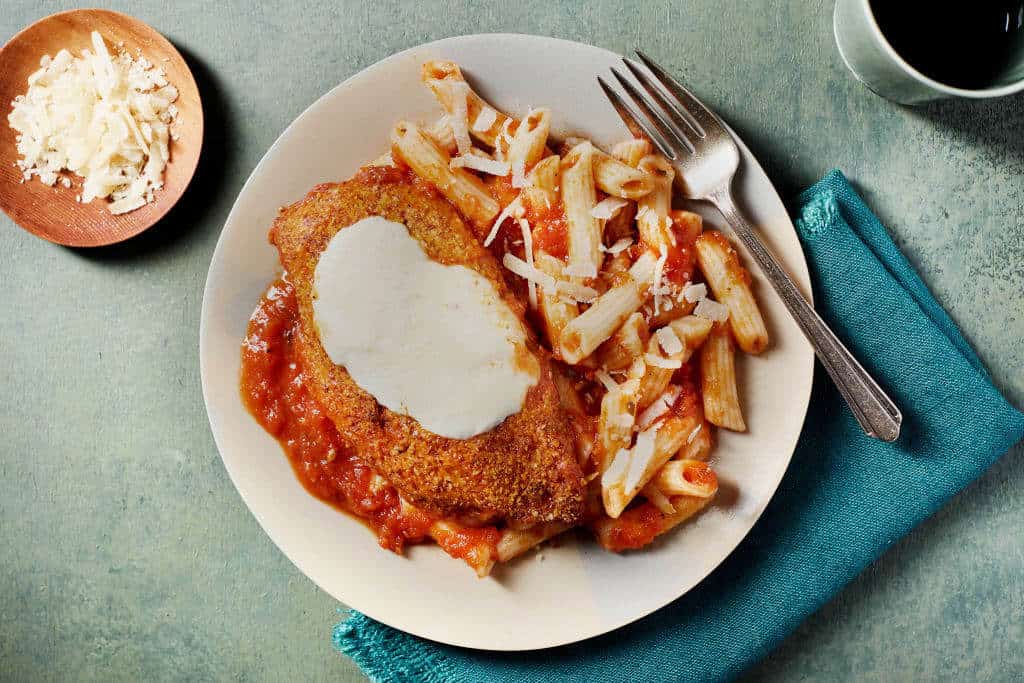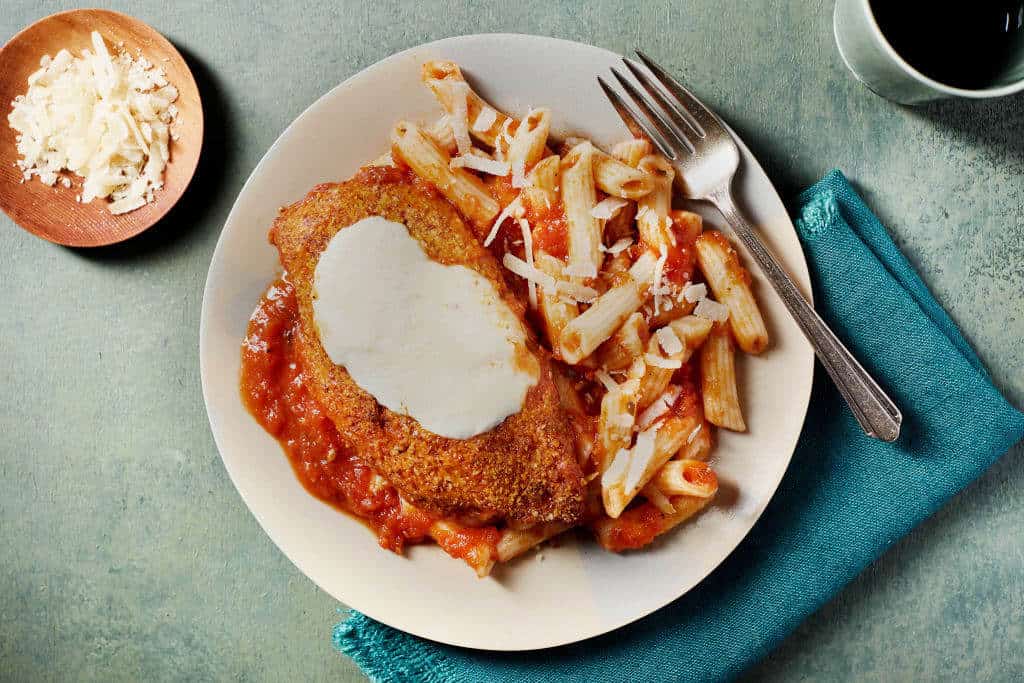 Out of the meals I received the best by far was the chicken parm. Growing up in an Italian household, we ate classic Italian dishes almost every night from recipes handed down for generations, so I like to think I know a thing or two about delicious Italian cuisine! The chicken was perfectly crisp, the cheese gooey and delicious, and the broccoli surprisingly fresh! I have to admit I wasn't expecting much from a meal that comes in a plastic container. Frozen TV dinners have skewed our perception of premade meals as something you only eat when you have nothing else left in the fridge or are on a tight budget. Freshly is changing this perception with their always fresh and expertly prepared meals.
How does Freshly Stack Up with the Big Dogs?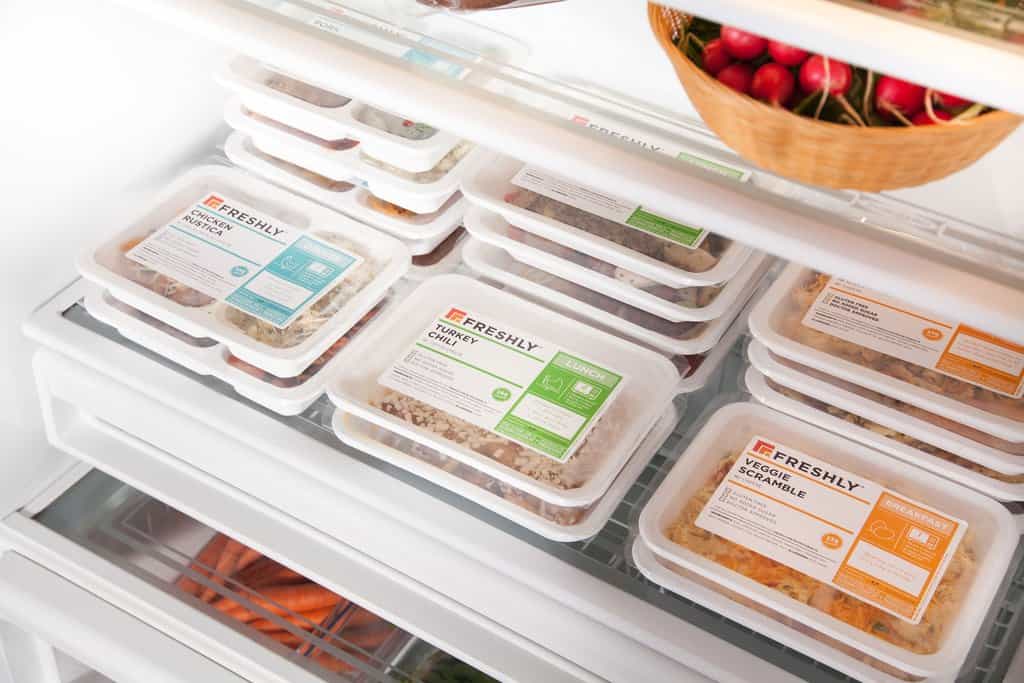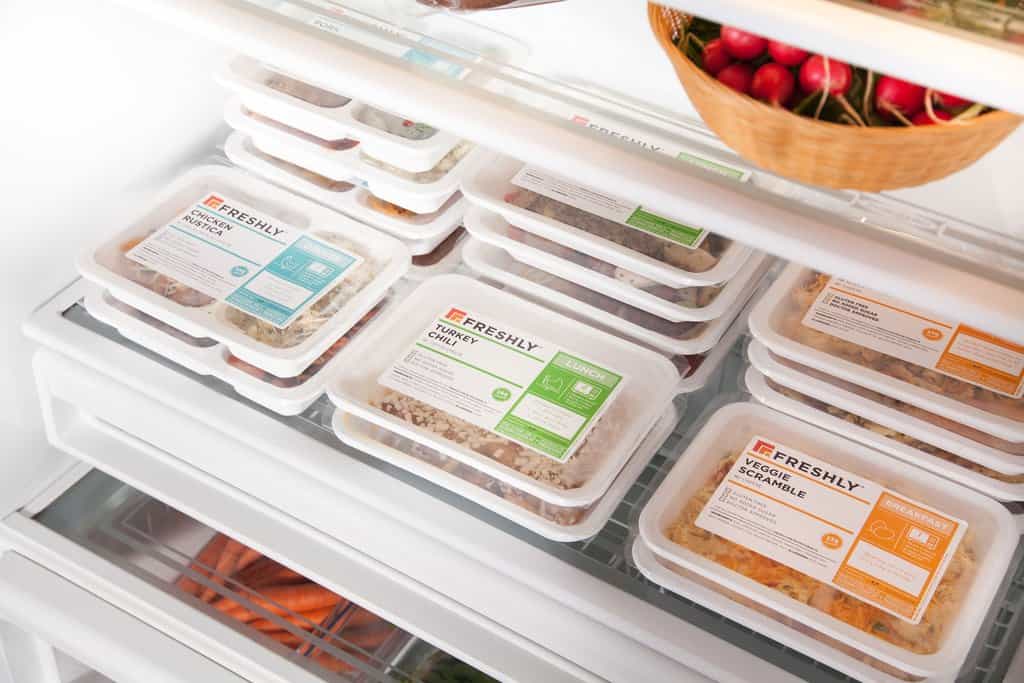 Freshly is one of the newer meal delivery services but is already making their stamp on the market. Freshly received its Series-C funding last summer from food giant Nestle, who forked out $77 million in additional funding. This allowed Freshly to expand its services massively, and with its unique approach to the meal delivery market, I believe Freshly could end up being one of the biggest companies in food delivery. As I stated earlier, many people enjoy cooking but don't have the time to cook or search for recipes. Companies like Blue Apron have solved this problem, but nobody until Freshly solved the problem for those that want high-quality meals with zero prep and costs less than eating out.
For every person that loves to cook, two people despise it. Freshly has that niche covered and it doesn't look like there will be any competitors soon. Sure, Freshly has to compete a bit with companies like Blue Apron, but being the only service that delivers premade meals, I could see Freshly one-day overtaking services like Blue Apron.
When it comes to price and shipping, Freshly is somewhere in the middle. It's not the cheapest, but it won't set you back more than a meal at a restaurant costs like some other services. But the choice of meals is where freshly separates themselves from the competition. Most services have around 5 choices each week while freshly has over 30! That is a huge plus for those that want plenty of options for meals while still having the freedom of having meals delivered to your door.
The Verdict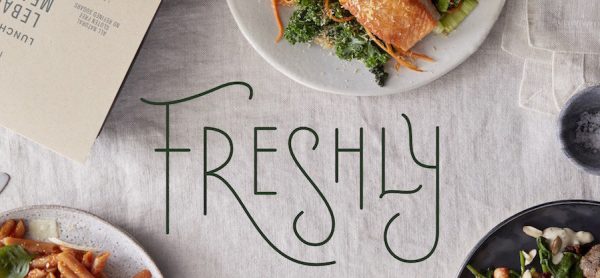 Pros
One of the few prepackaged meal delivery services on the market
Only uses fresh ingredients handpicked by chefs across the world
More meal options than any service on the market
One of the few services that has breakfast and dessert options
Most convenient service on the market with a prep time of less than 5 minutes for each meal
Free shipping
Midrange pricing
Many types of diets including gluten-free and vegetarian although they focus on Paleo
Easy cancellation with no runarounds
Healthy and worlds better than your average frozen, prepackaged meal
Cons
Not as tasty as some of the services that send uncooked, unprepared meals
Only ships to 27 states, but that is currently being worked on!
No delivery updates
At the end of the day, Freshly is an innovative meal delivery service that is perfect for those that want high quality, restaurant-style meals with zero prep. The food might not be as good as say Green Chef's recipes, but the lack of prep and time in the kitchen outweighs the taste. Freshly is excellent for those with busy lives who either don't like to cook, or don't have the time and energy to cook after a long day at work. They also make for great lunches that you can bring anywhere as long as you have a microwave around. If you are thinking about trying a meal delivery service, but cooking is not your thing, look no further than Freshly with their delicious meals that are cheaper than eating out and take less than 5 minutes to prepare!